People that are visiting Baku for the first time will be very surprised to find how easy it is to take a taxi in the city. This is a guide that gives Baku taxi tips– including how to take a taxi in Baku with 2 super useful apps.
Taxi apps are frequently changing in the city, so we will update this accordingly as new ones come out and old ones become obsolete.
If you have additional tips, please let us know or leave a comment below.
Disclaimer: This post was initially written in 2018 by Megan who went there independently. All proceeds since late 2020 have been donated to rebuilding Artsakh and community development projects in Armenia.
Baku Taxi Tips: Taking a Taxi in Baku with 2 Useful Apps
One thing that is always reassuring to me as a female traveler is knowing that I can now take taxis via apps and not just hailing one off of the streets.
It always helps when traveling to places that are somewhat unfamiliar, particularly when you don't know the language (ie: my trip to Baku!)
Baku taxi apps have undergone a bit of changes as new companies come into the country and as some partnerships end up rejected (Yandex and Uber partnership was rejected, for example).
But, I still reckon that these apps are the best way to seamlessly take a taxi around Baku.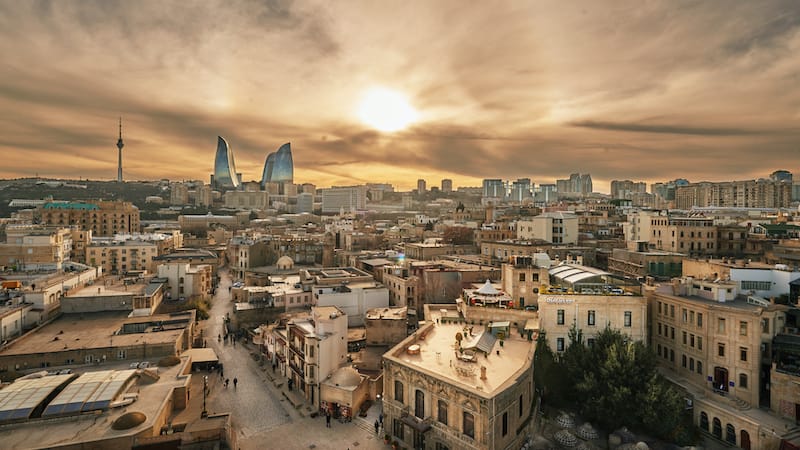 Nevertheless, taking a taxi in Baku is only really necessary if you can't get somewhere easily by walking, public transportation, or the city's metro. Baku has good public transportation in the city center, in my opinion.
There is very little reason to take a taxi unless you're heading somewhere with luggage or if you're in a time crunch. I took public buses in Baku and it was clean and easy with a Baki Kart.
In order to use these taxi apps in Azerbaijan, you will need an Azeri SIM card. You can pick up one at the airport or in the city upon arrival. While you can use these apps on wifi, you won't be able to continue to access the app once in the taxi after pickup.
Here are our top tips for taking a Baku taxi. This was based on my personal experience when there- so if you have had a varying experience, please leave us a comment with information! Thanks!
Tips for Taking a Taxi in Baku
There are a few things to know about taking a taxi in Baku before you do it. Here are a few tips that will help you plan your trip:
⇒ Taxis sometimes smell like smoke: I never experienced anyone actually smoking in the car when driving me around (which was different than Georgia and Armenia), but occasionally, taxis still smelled like smoke.
I just opened up the window and tried to air it out while I was inside.
⇒ Download the app before you arrive if you can: I recommend downloading an app before you arrive there. You can download both Bolt and Uber prior to arriving in Azerbaijan.
You will need to confirm your phone number on the apps so it is best to do this prior to getting to Baku.
However, once you change your SIM card in Baku, you will need to update that phone number. Otherwise, it may bring about issues when a taxi driver is trying to get in touch with you via the app. But, I rarely do this even though I should.
⇒ Taxi drivers sometimes talk on phones when driving: I never experienced this as much as in Georgia and Armenia, but it was still an occurrence.
⇒ Many foreign credit cards don't work on the taxi apps: There is no guarantee of whether or not your card will work with taxi apps in Baku. I had quite a few problems traveling in Baku with my card working.
I never really knew what the issue was and it even was problematic after I left the country (I was being refunded by a hostel). But, you can always use cash and it works with no problems.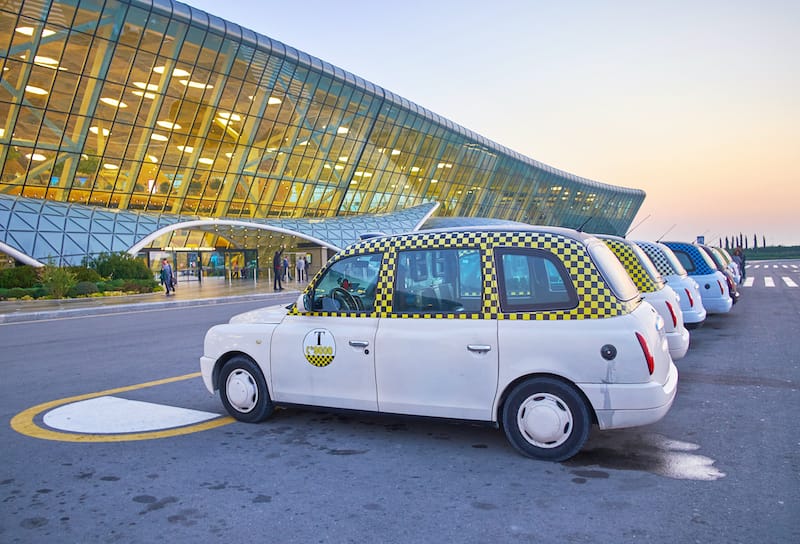 ⇒ Always have small denominations: I always recommend keeping small denominations on you when traveling in and around Baku.
Many taxi drivers won't have manat to change out if you hand them a large bill and trying to explain to them to take you somewhere to change is a burden. Just carry around small denominations in your wallet for taxi journeys.
⇒ Taxis are affordable in Azerbaijan: Taking a taxi in Baku is a really affordable experience and you never have to factor too much of a cost if you opt to take one. You can go to the Baku Olympic Stadium or the airport affordably.
I do recommend walking when you have the opportunity though- but Baku is a big city and it can be difficult to get around on foot in some cases.
⇒ Azeri drivers are friendly and may chat: I found that Azeri taxi drivers were friendly and keen to chat. This was no different than anywhere else in the Caucasus!
Even if you don't speak their language, they will still attempt to use some of their English skills to communicate.
Baku Taxi Apps
Bolt
Formerly Taxify, Bolt is one of the preferred taxi apps in Baku presently. Locals often will use it alongside Uber, depending on car availability.
Bolt is an Estonian company that is available in over 150 cities globally, including Baku. The great thing about Bolt is that if you're planning an entire trip around the Caucasus, you can use it in all three capital cities (Baku, Tbilisi, and Yerevan).
The taxi app accepts Apple Pay in addition to cash (AZN) and credit cards.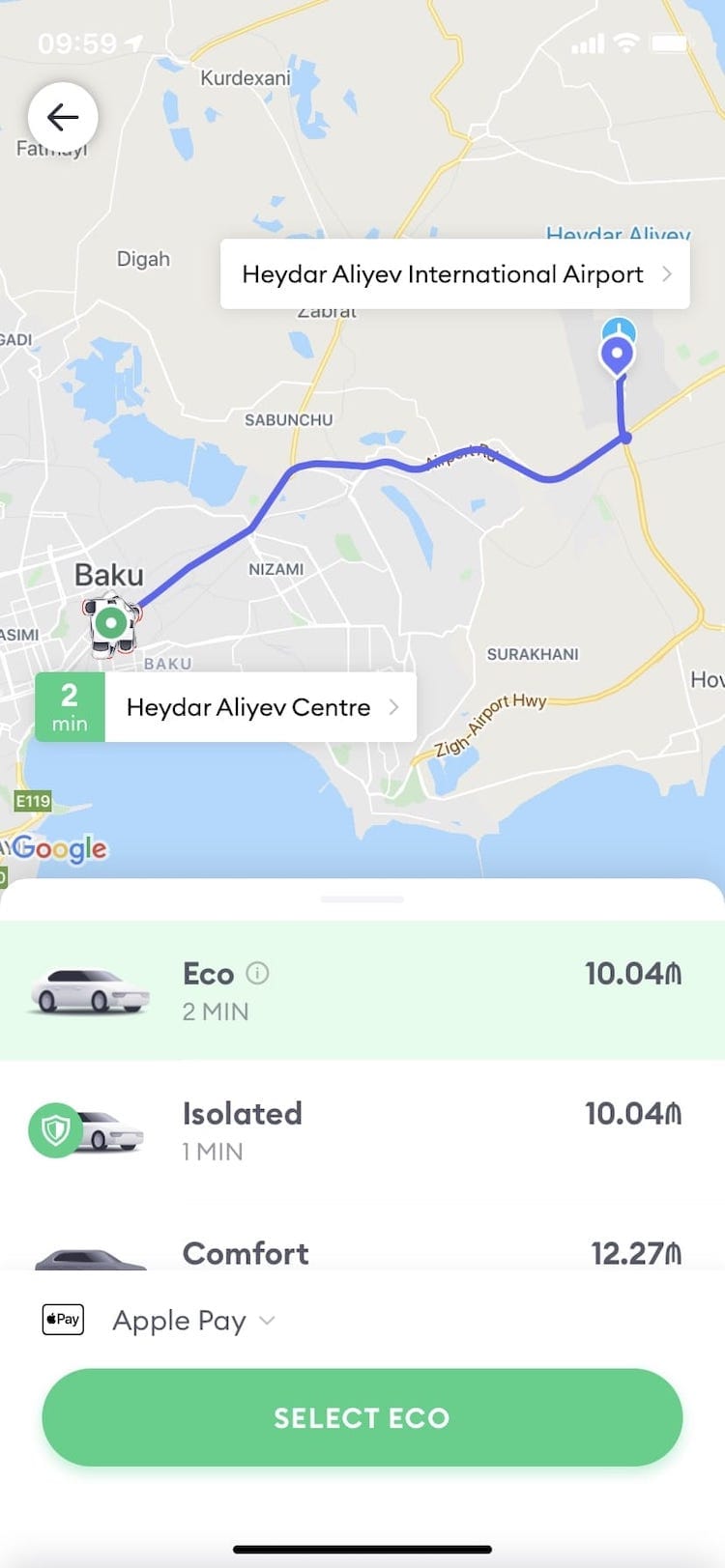 Bolt is a great app that works very efficiently in the countries that it is accessible in. I have used it in several countries and I like the interface and user-friendliness of the app.
I definitely recommend downloading it for your trip to Baku (and it is one of the best Tbilisi taxi options too!)
Click here to download on iOS | Click here to download for Android
Uber
Another app you can use in Baku is Uber. Uber has existed in Azerbaijan for several years but wasn't always the cheapest option for a taxi there. I used Uber when I was in Baku and while I found it affordable, it definitely was pricier than using it in other countries.
However, Uber is now quite cheap after a dispute involving Yandex/Uber partnership in recent years. They often have good drivers and it is a great option for those visiting Baku from countries that also use Uber as it is familiar and your information is already plugged into the app.
Uber is a fantastic Baku taxi option for travelers wanting familiarity and an app that has good customer service. Any time I have had issues with Uber during my travels, I have reported the problem or driver quickly and gotten a prompt response and refunds.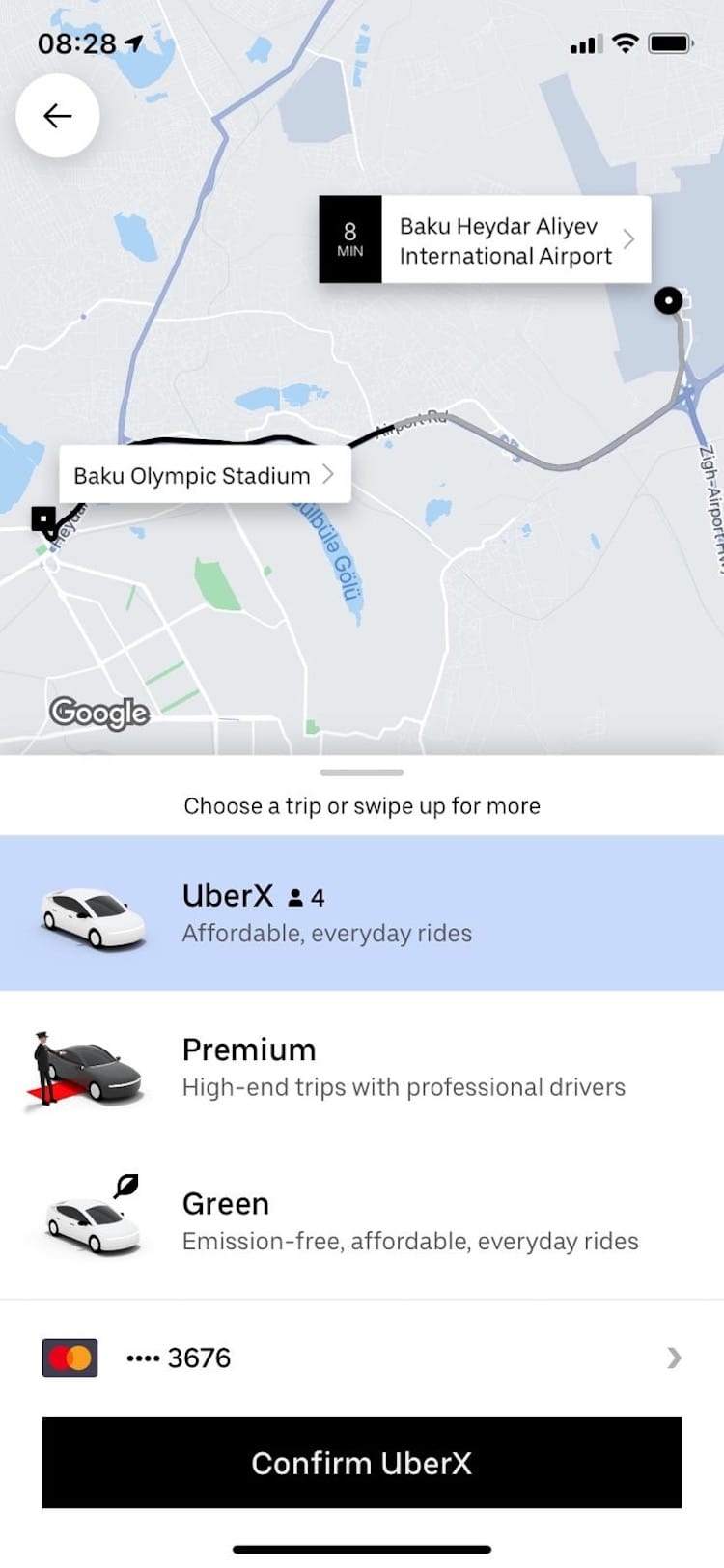 When I ask my local friends in Baku who they use for a taxi service there, most of them will state that Uber is their preferred choice.
Click here to download on iOS | Click here to download for Android
As stated above, we definitely recommend walking or using public transportation as your first option in Baku.
There are also ways to get from Baku Airport to the city center by public transportation. But, if you want to use a taxi, these two apps are the best options for you.
If you have any other suggestions or are a new app that wants us to try your services, please get in touch via email or a comment. Thanks!
YOU MIGHT ALSO LIKE: