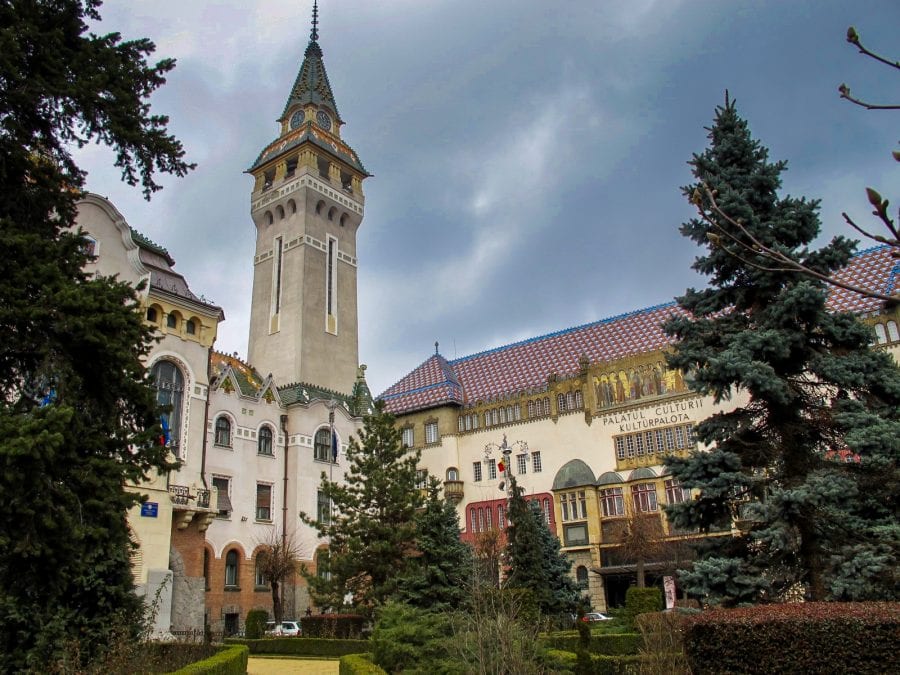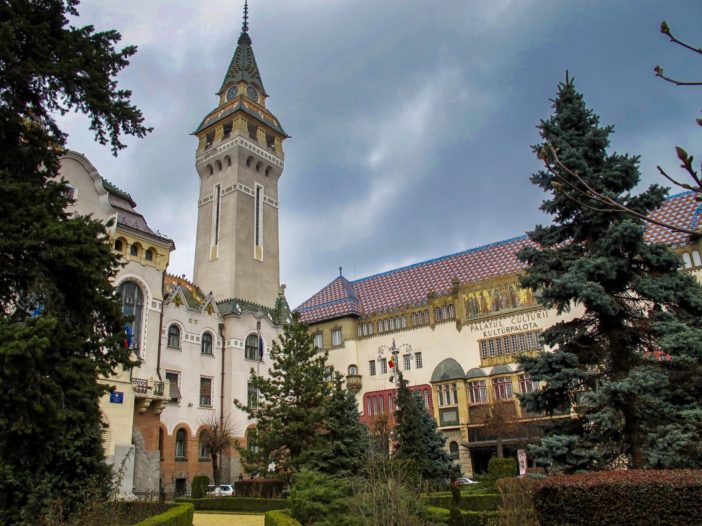 This post may contain affiliate links which means if you purchase something through that link, we will make a small commission at no additional cost to you. Think of it as buying a cup of coffee for us on someone else. Thanks and enjoy!


Last December I booked a long weekend getaway for this February to Targu Mures, Romania.  Tickets into the airport were $20 return and truthfully, I hadn't really heard of the Transylvanian city before seeing the tickets pop up on Skyscanner with Wizz Air.  Knowing I'd have itchy feet at this point after nothing but a week-long trip to England and Wales in January, I was eager to have something to look forward to during these long, grey winter months, even if I knew nothing about the place.  While many people shun the Ryan Air and Wizz Air 'airports of choice' for being too far from the cities they actually intend on flying into, I actually often use this as an opportunity to affordably explore a place I know nothing about.  Such was the case with Targu Mures.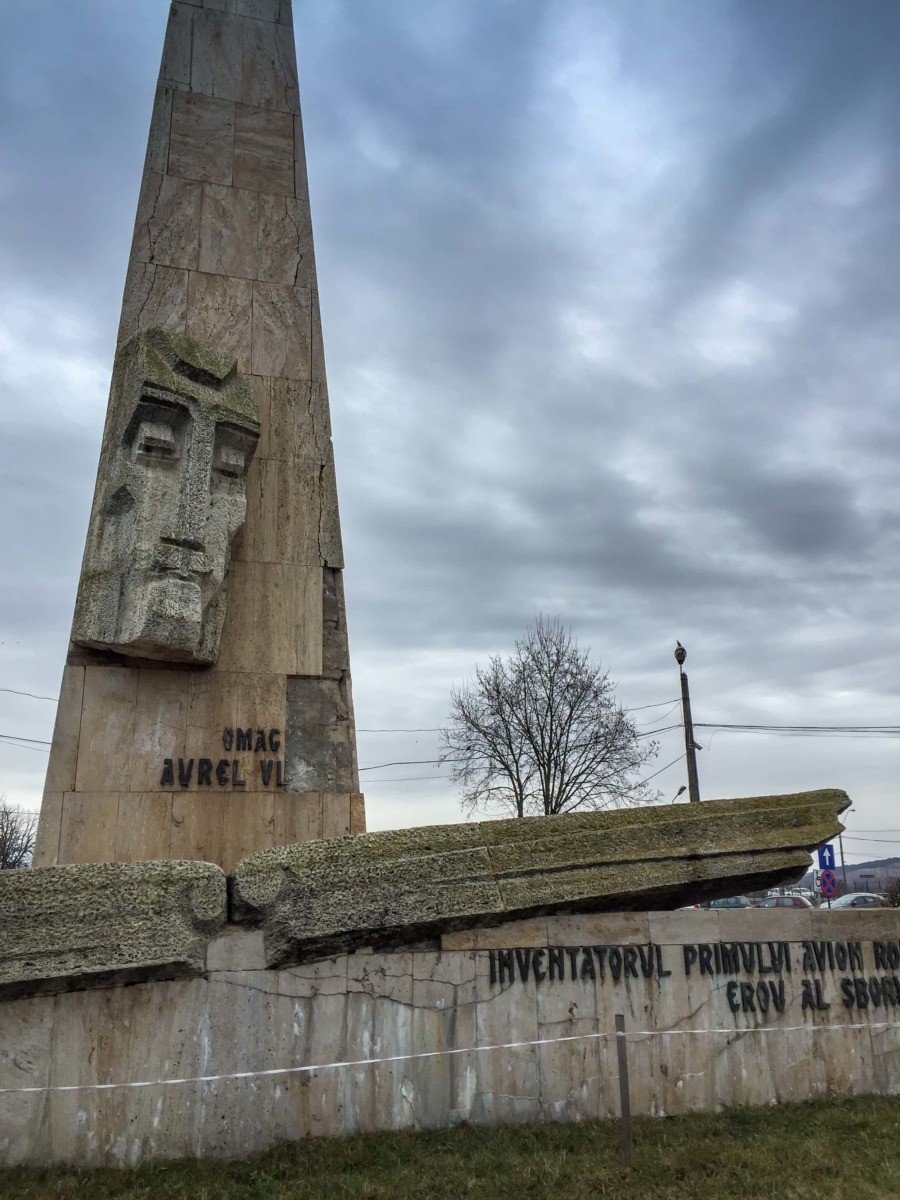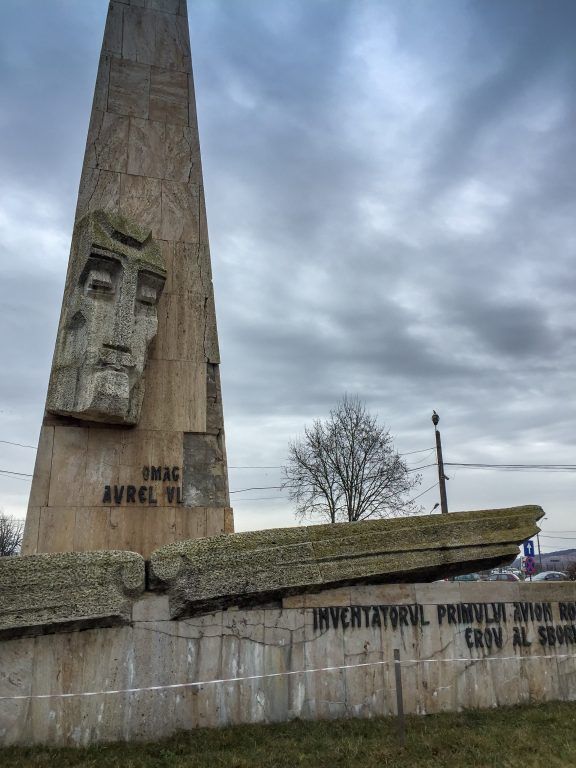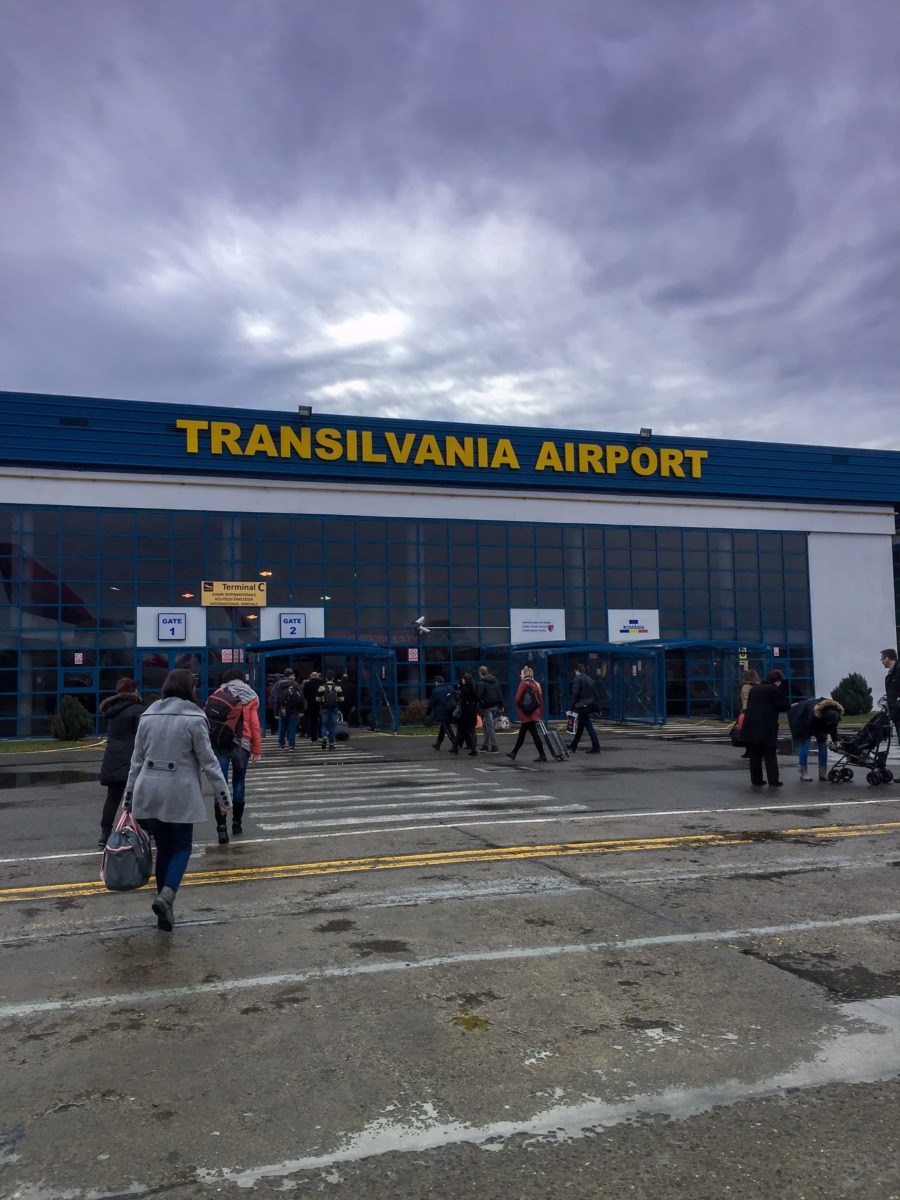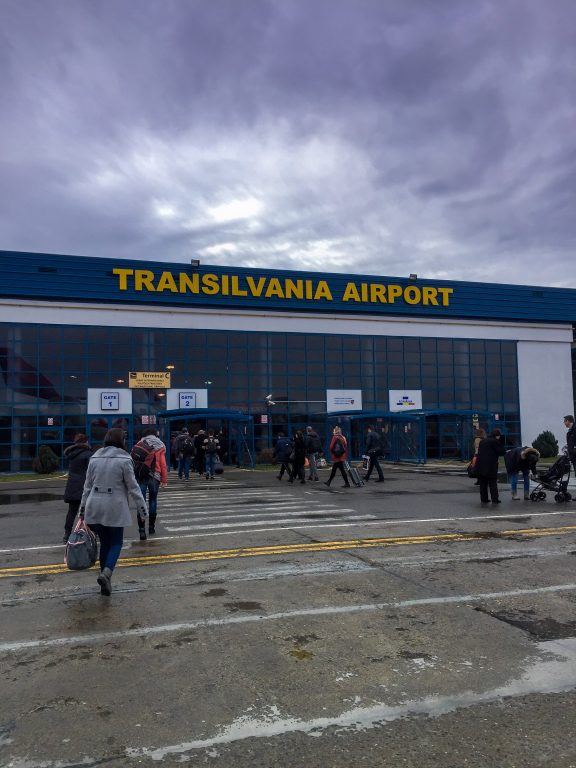 <The airport in Targu Mures>
There is very little information out there about the city, to be honest.  I couldn't even get a solid answer on how to get from the airport into the city center (turns out, there is no way other than having the information desk call you a taxi).  But aside from that little bit of chaos at the beginning, everything else in this relatively unknown city went swimmingly and left me surprised that more travelers haven't added Targu Mures to their Transylvanian itineraries.
Targu Mures is Romania's 16th largest city with only approximately 134,000 residents.  It is particularly known amongst Romanians for being a divided city with about half of the inhabitants being of Romanian descent and the other half being of Hungarian.  This divide perpetrated the worst violent ethnic clashes in post-communist Transylvanian history, leaving six people dead and nearly three-hundred injured in March of 1990.  Locals refer to this tragedy as 'Black March'.  Despite the history, it seems as though the city is making strides to incorporate both ethnicities and their histories into the local museums and monuments.
Targu Mures, or Tirgu Mures as many locals call it (the name was formally changed several times throughout history), dates back to 1322 as a recognized city and you can find a lot of its history inside the cities many museums, churches, and statues.  The Palace of Culture, built between 1911 and 1913, is famed for its ornate interior and ostentatious exterior.  The institution contains several museums and halls with city history and tributes to known locals.  I went inside to see the extravagant halls and not the museums (sorry, not very cultured here).  You can only get so far in before having to pay to see the remainder, so I left pretty abruptly.  But, if museums are your thing, I can assure you the place is pretty spectacular from the front and the museums are undoubtably worth the small fee.    It is also home to detailed stained glass windows showcasing Hungarian legends, ceiling murals, and a Hall of Mirrors.  The Palace of Culture is situated right next to the city council building.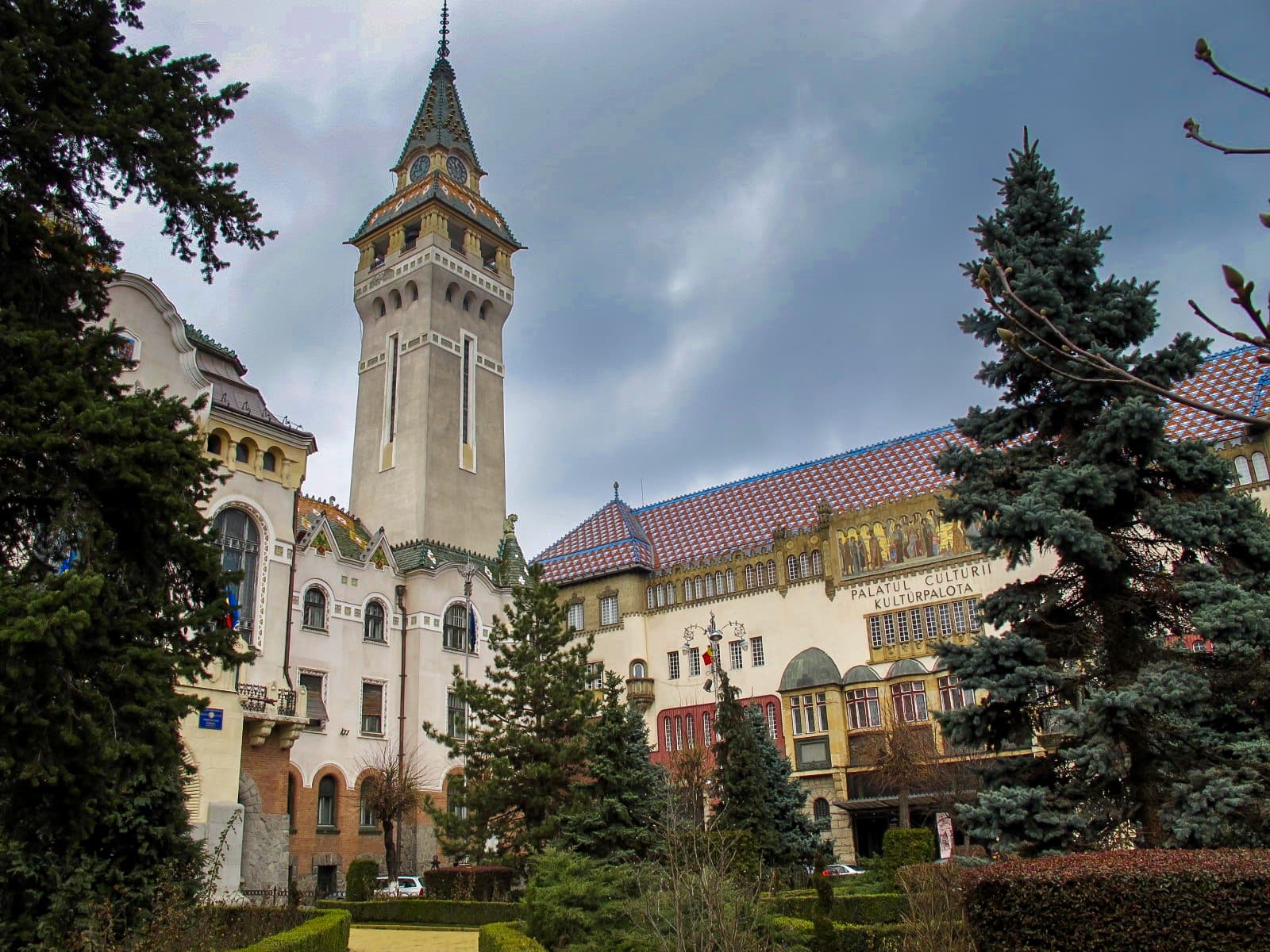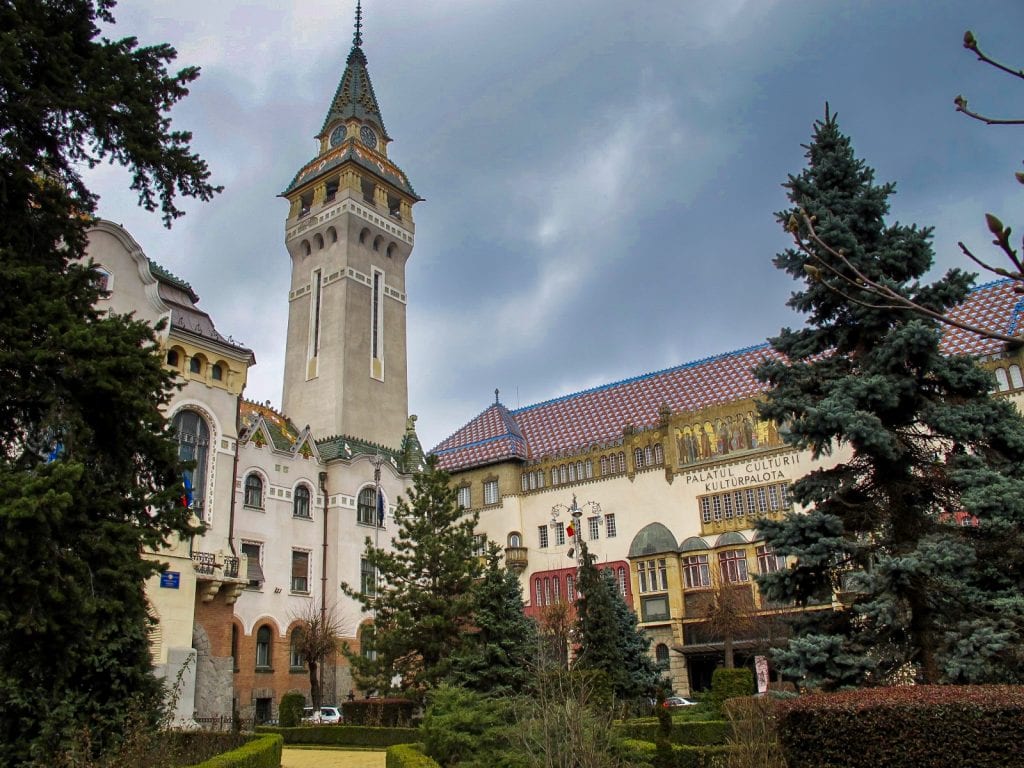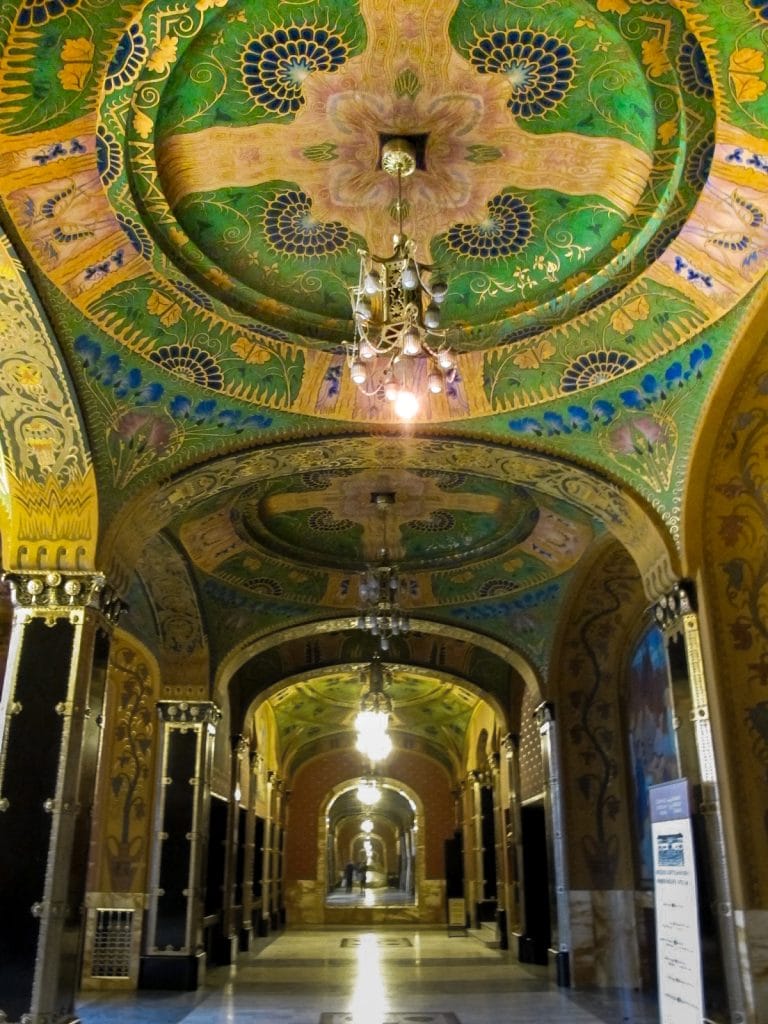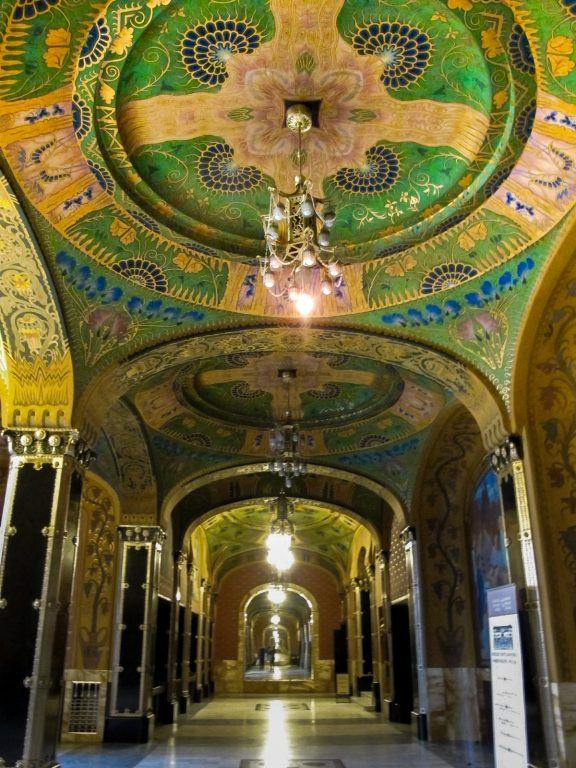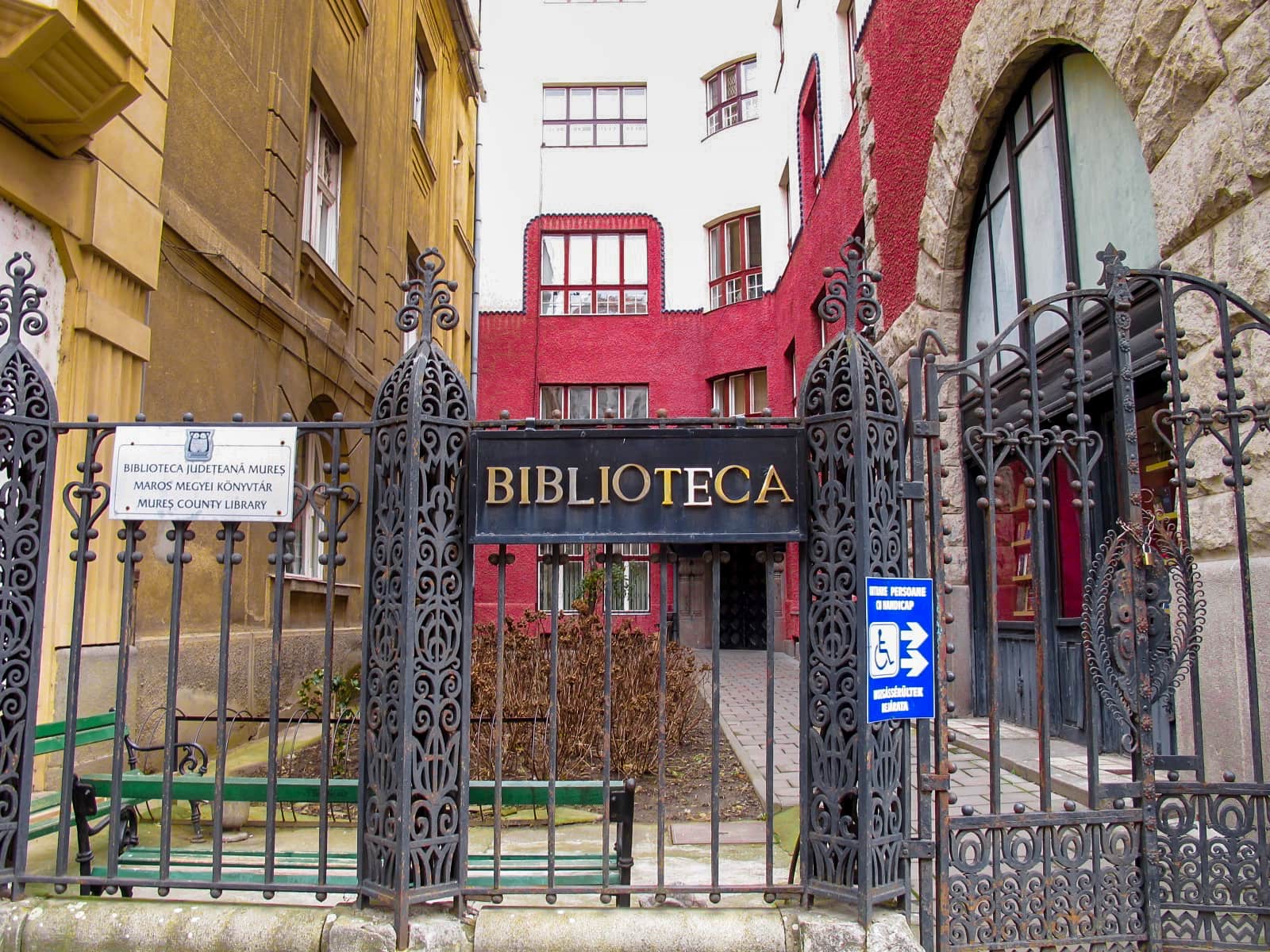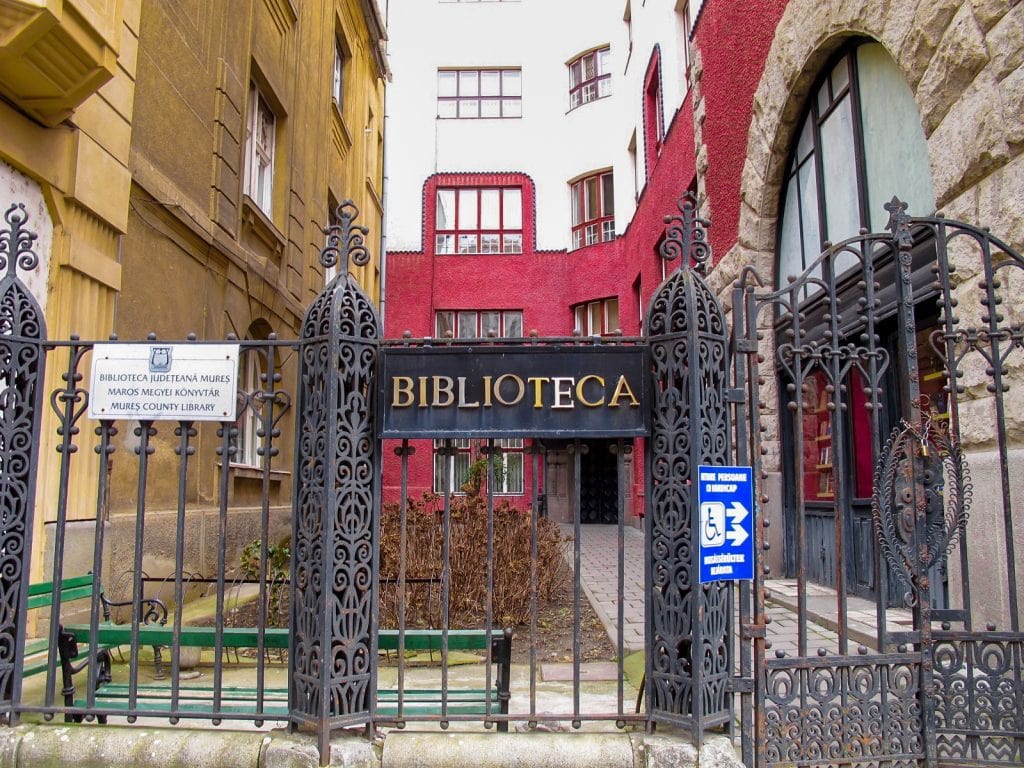 Another famous place in the city is the Fortress.  I must admit, I get a bit 'Fortressed Out' after a while when traveling in regions that have one in every single city, but the one in Targu Mures has to be a spectacle during the warmer months, boasting cafes and extensive green space within its walls.  The Fortress Church is also within those walls, and while it was undergoing some restoration when I was there, the late Gothic place of worship was still worth seeing with my own eyes.  The church's initial construction began back in around 1350.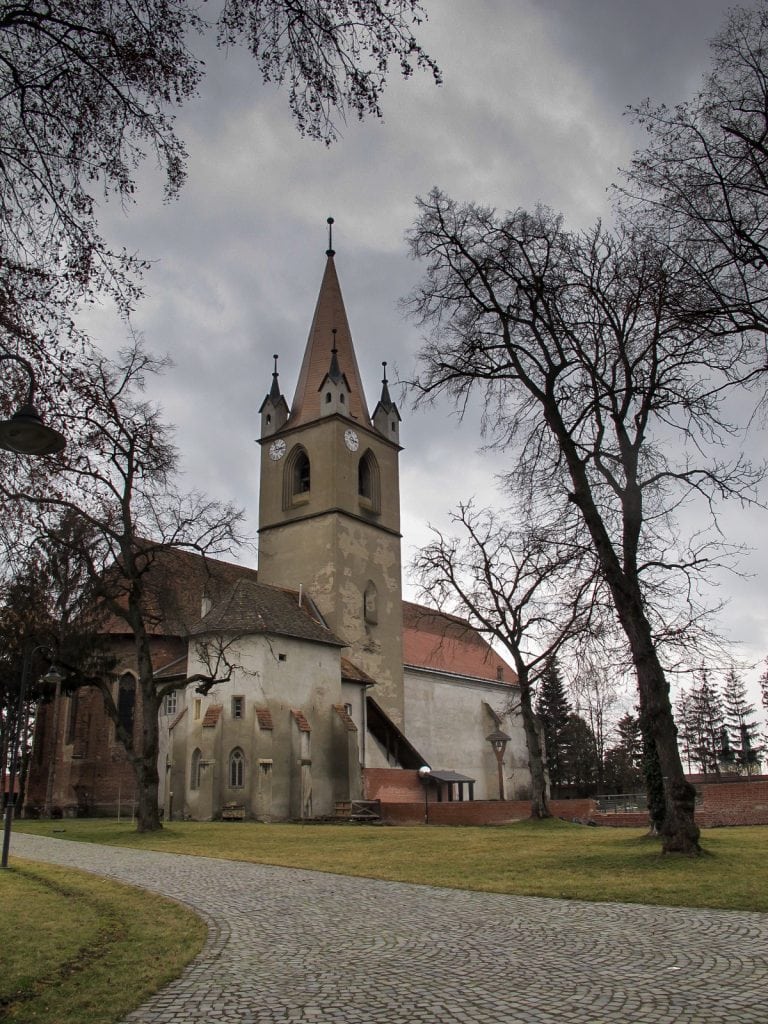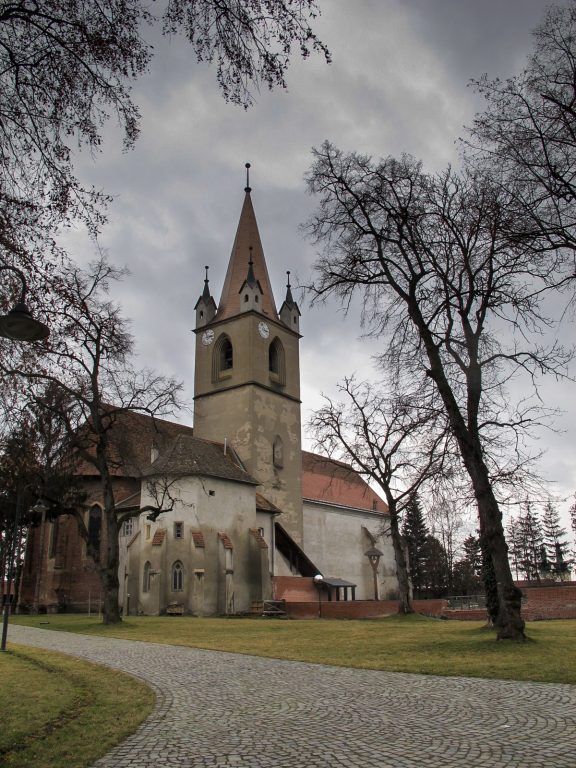 The city's main 'boulevard' consists of two long streets and parks in the middle with statues, monuments, and churches in between.  This boulevard (referred to as Roses Blvd/Square in English) is called Piata Trandafirilor.  Along it, you will see the Apollo Palace (dates back to 1822), Big Orthodox Cathedral, and the Small Orthodox Cathedral.  Cafes, restaurants, and boutiques also line the bustling street.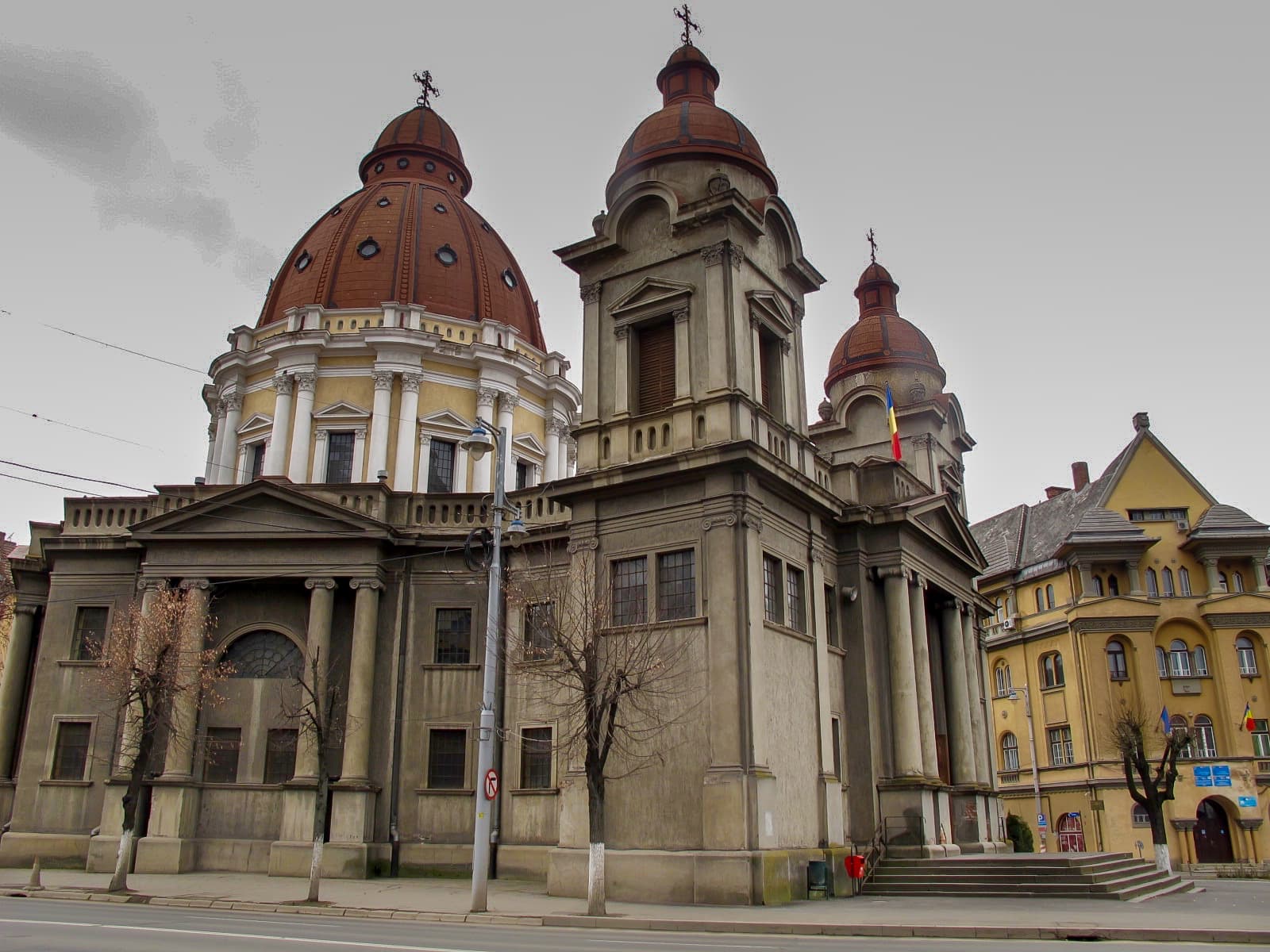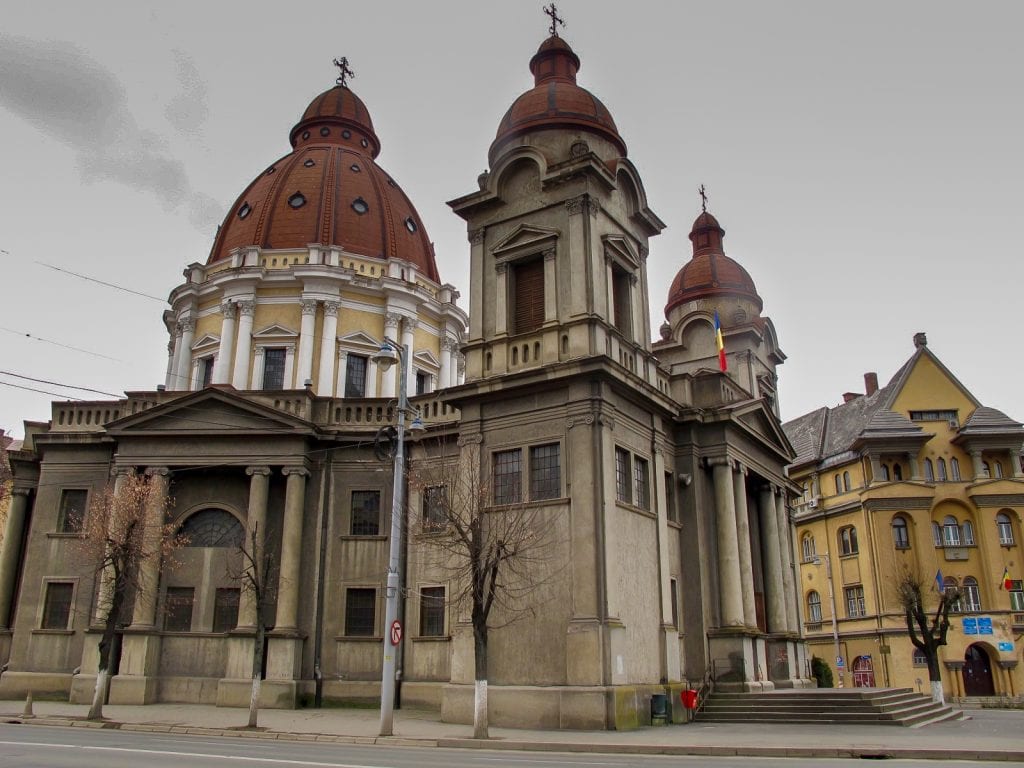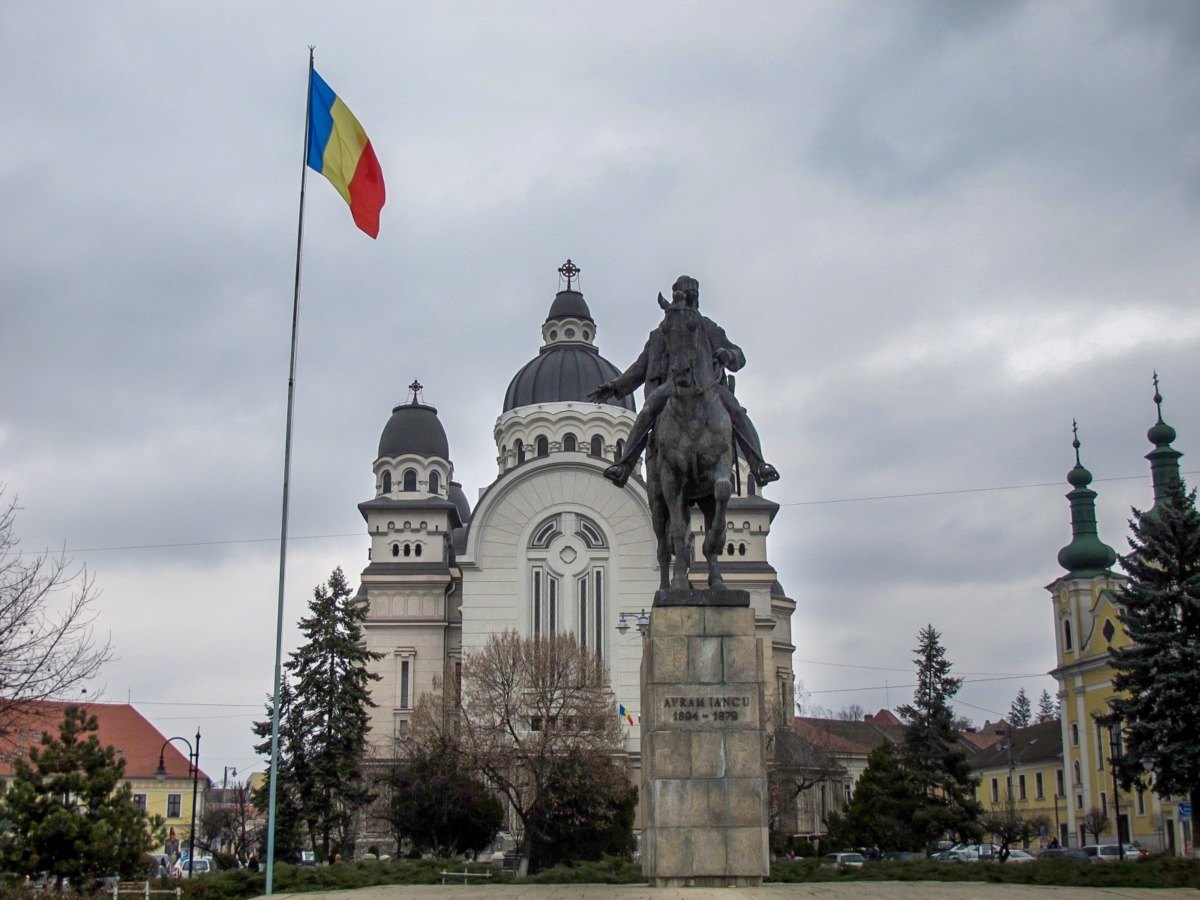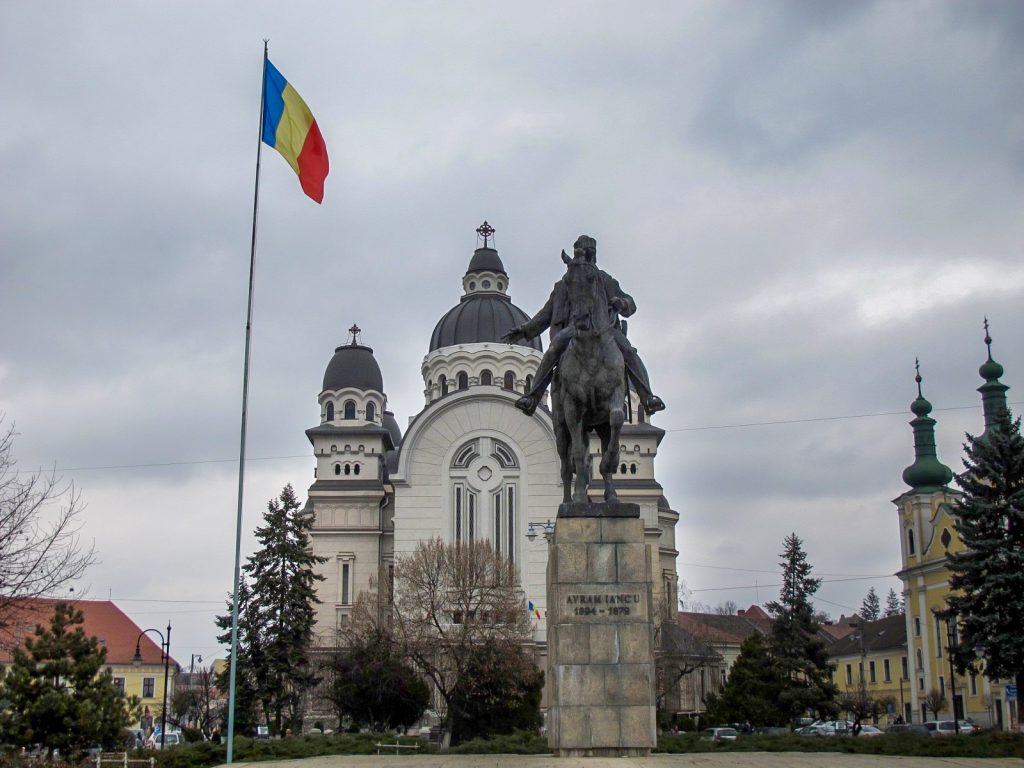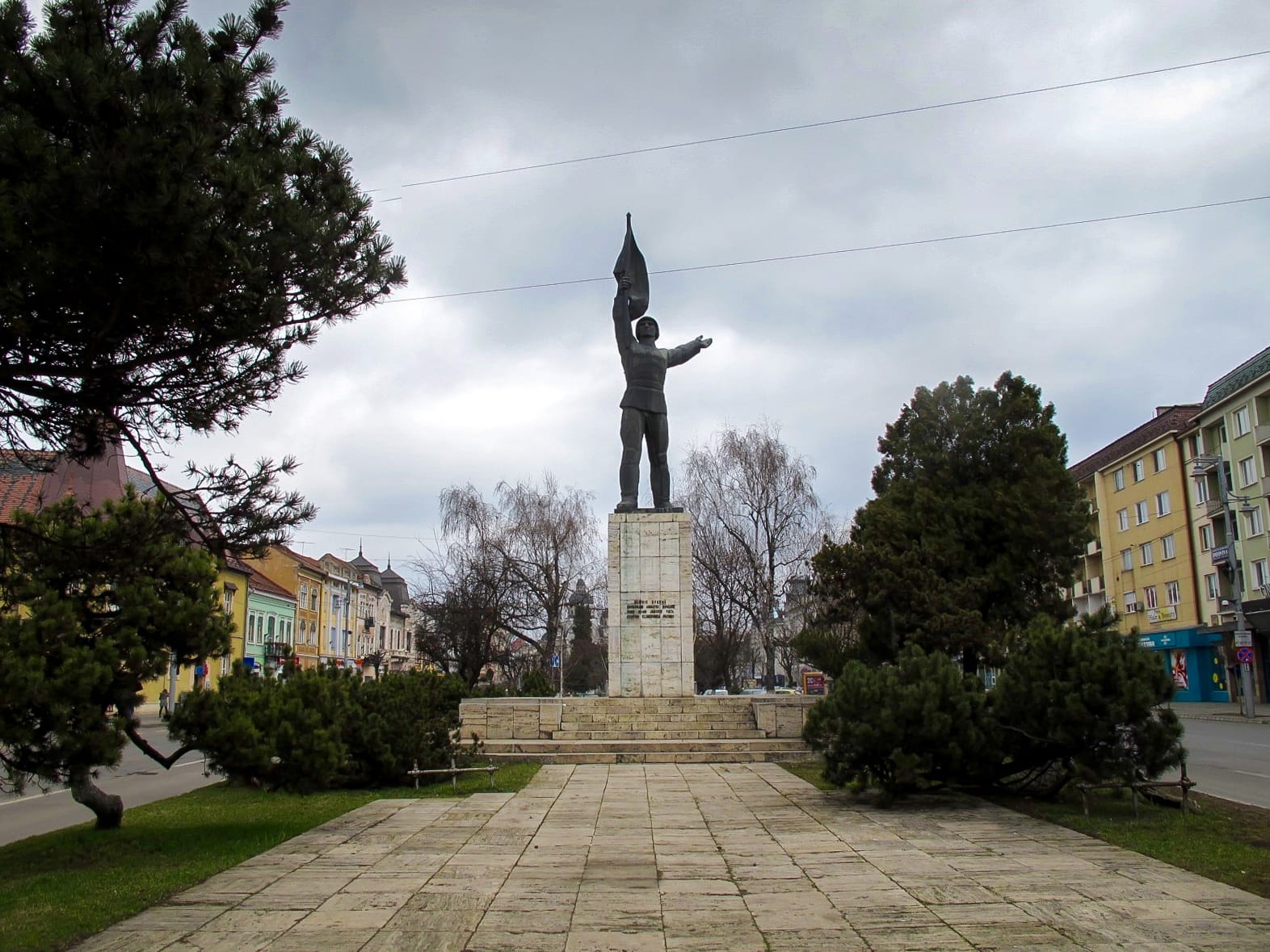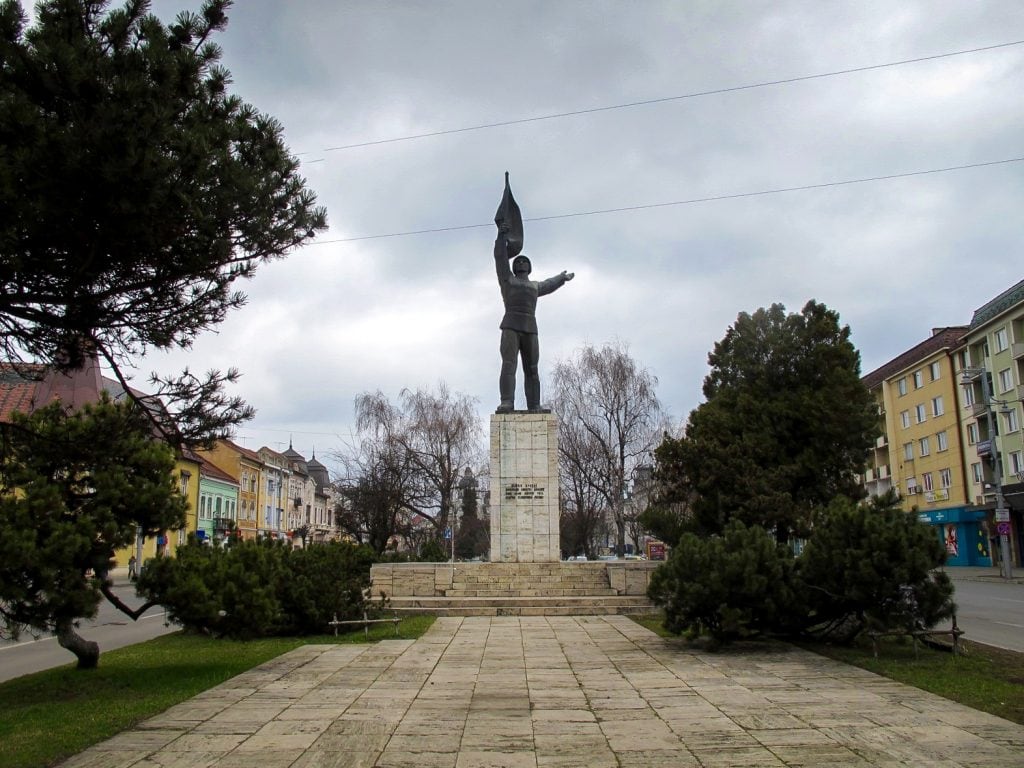 One of my favorite places in Targu Mures was the National Theatre located in Theatre Square right off of Piata Trandafirilor.  In the square sits one of the six national theatres of Romania, as well as some bars, clubs, a hotel, residential housing, and shops.  The National Theatre opened in 1978 and had a history of closing and opening frequently during the Communist-era.  After seeing so many colorful and elaborate edifices in the city, I welcomed the simplicity and brutality of this grey, concrete square.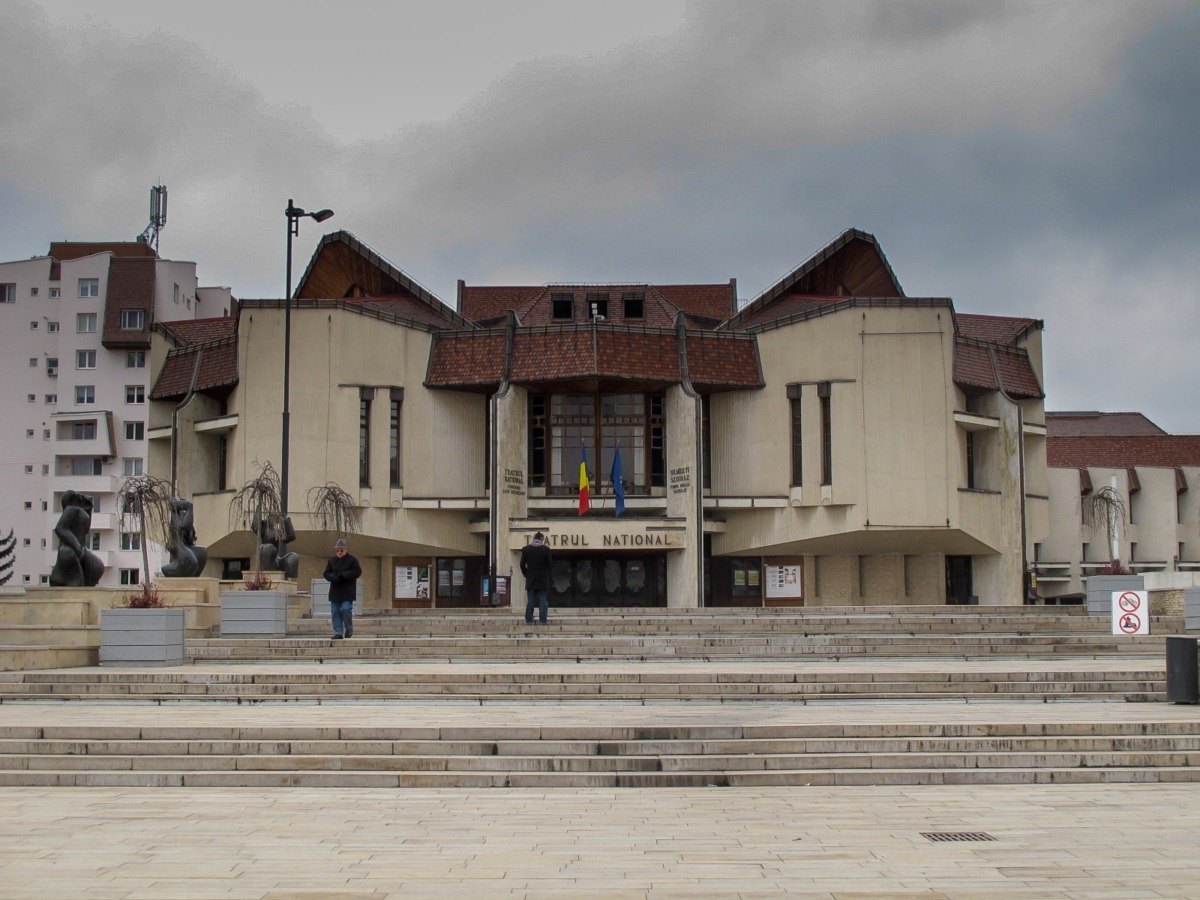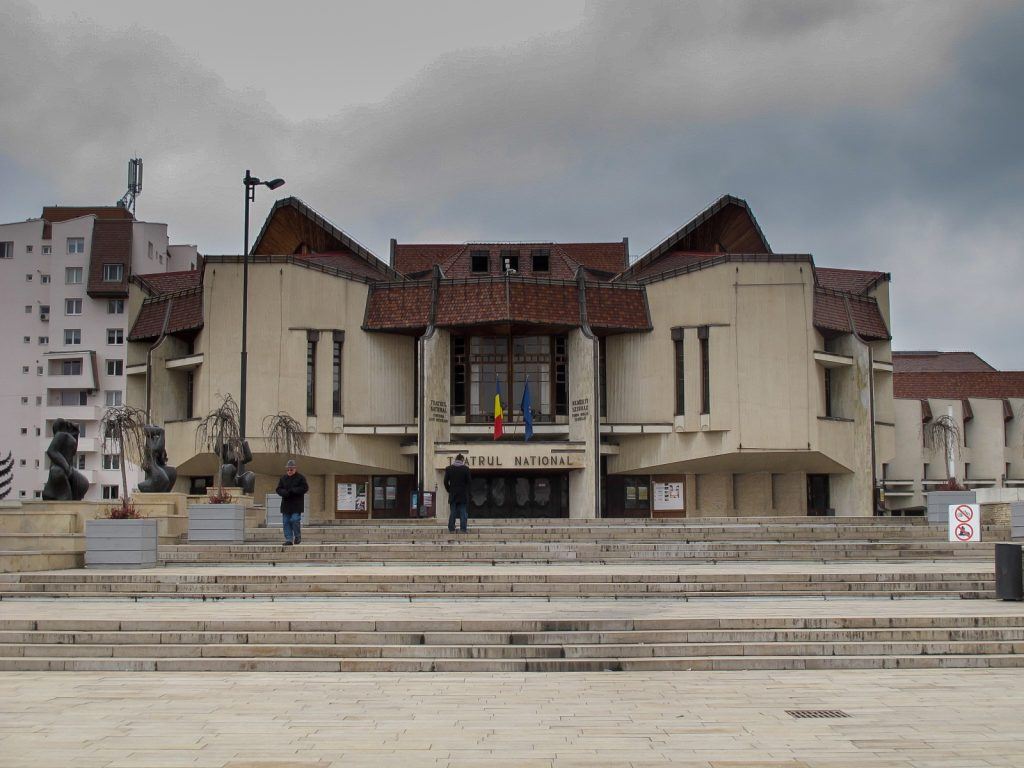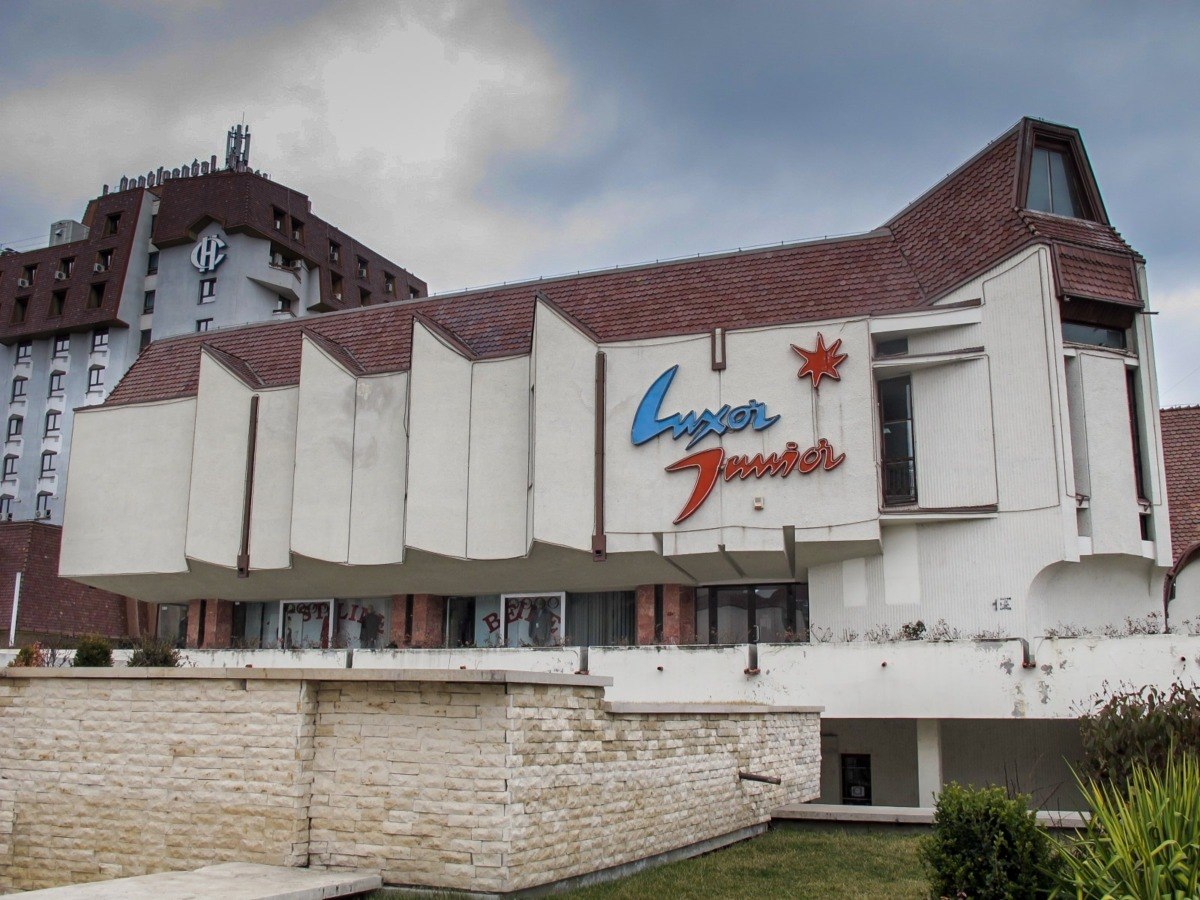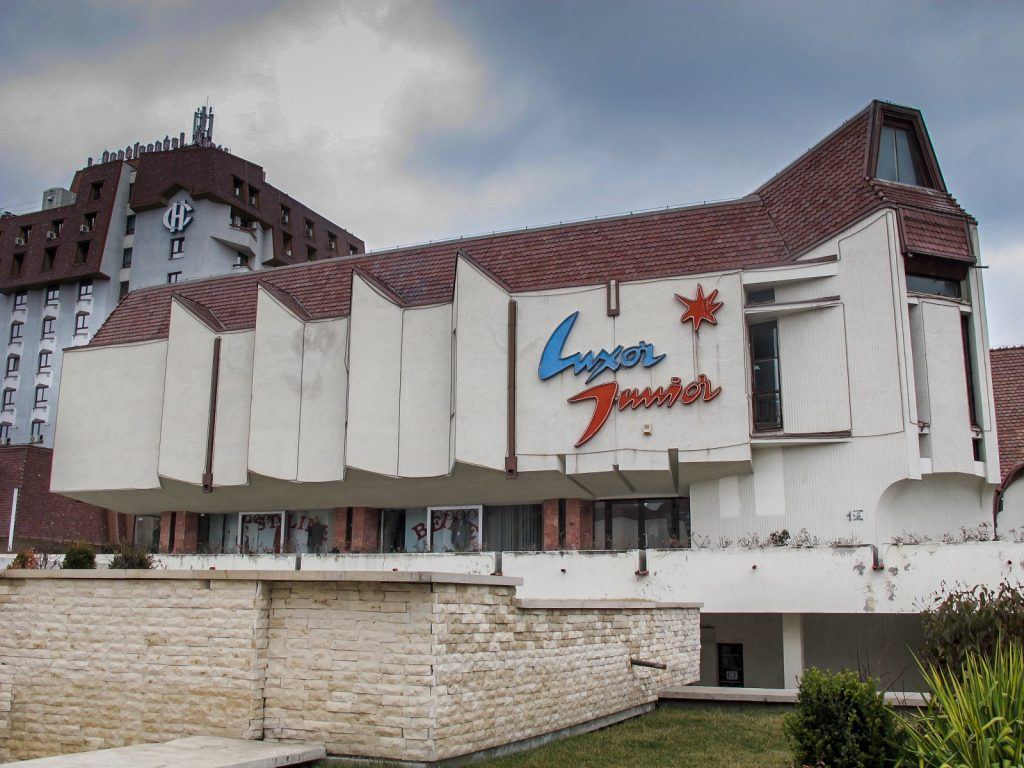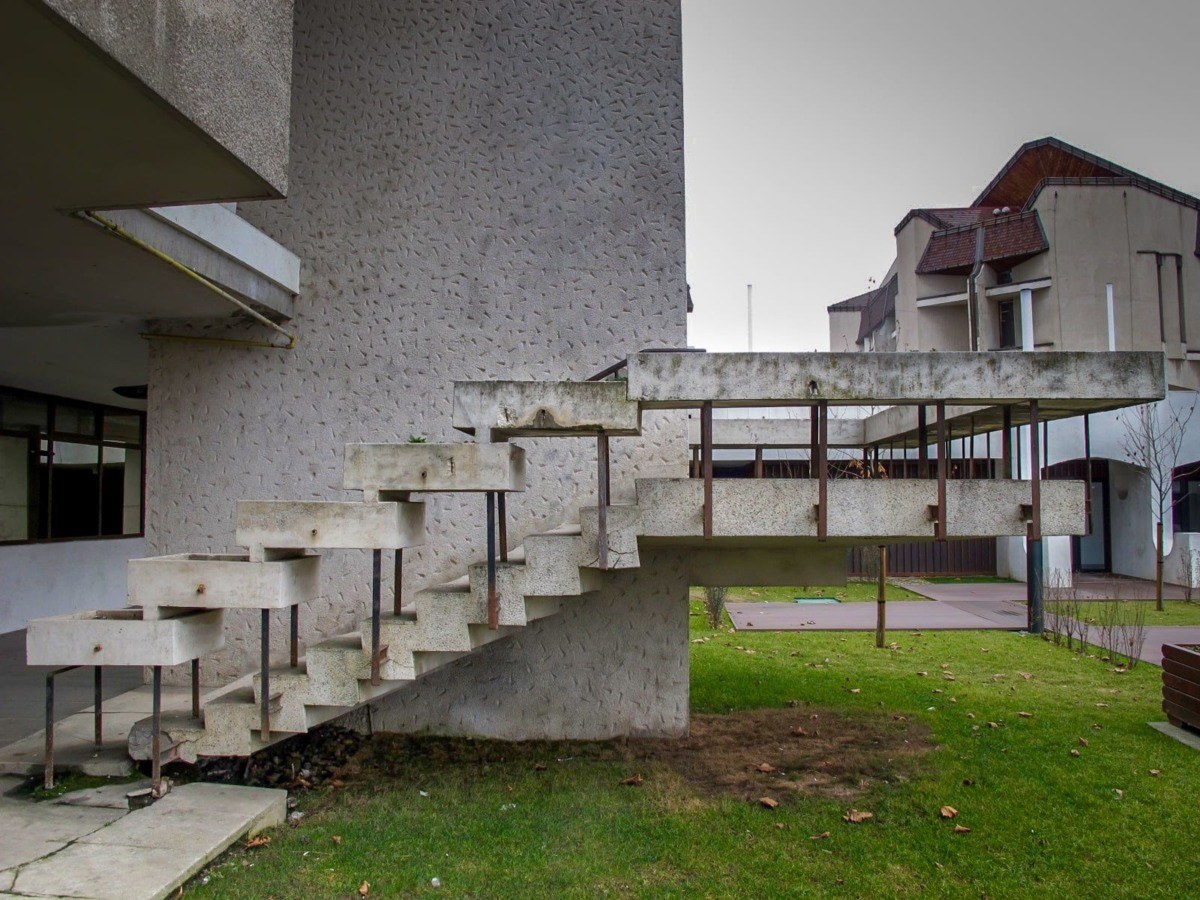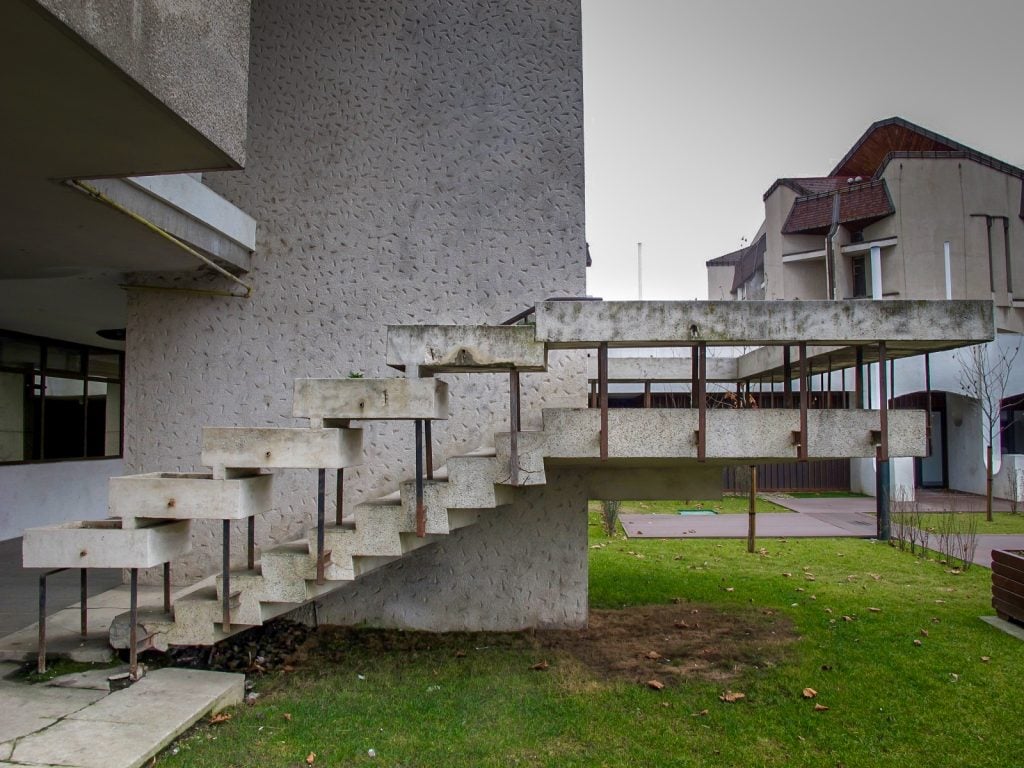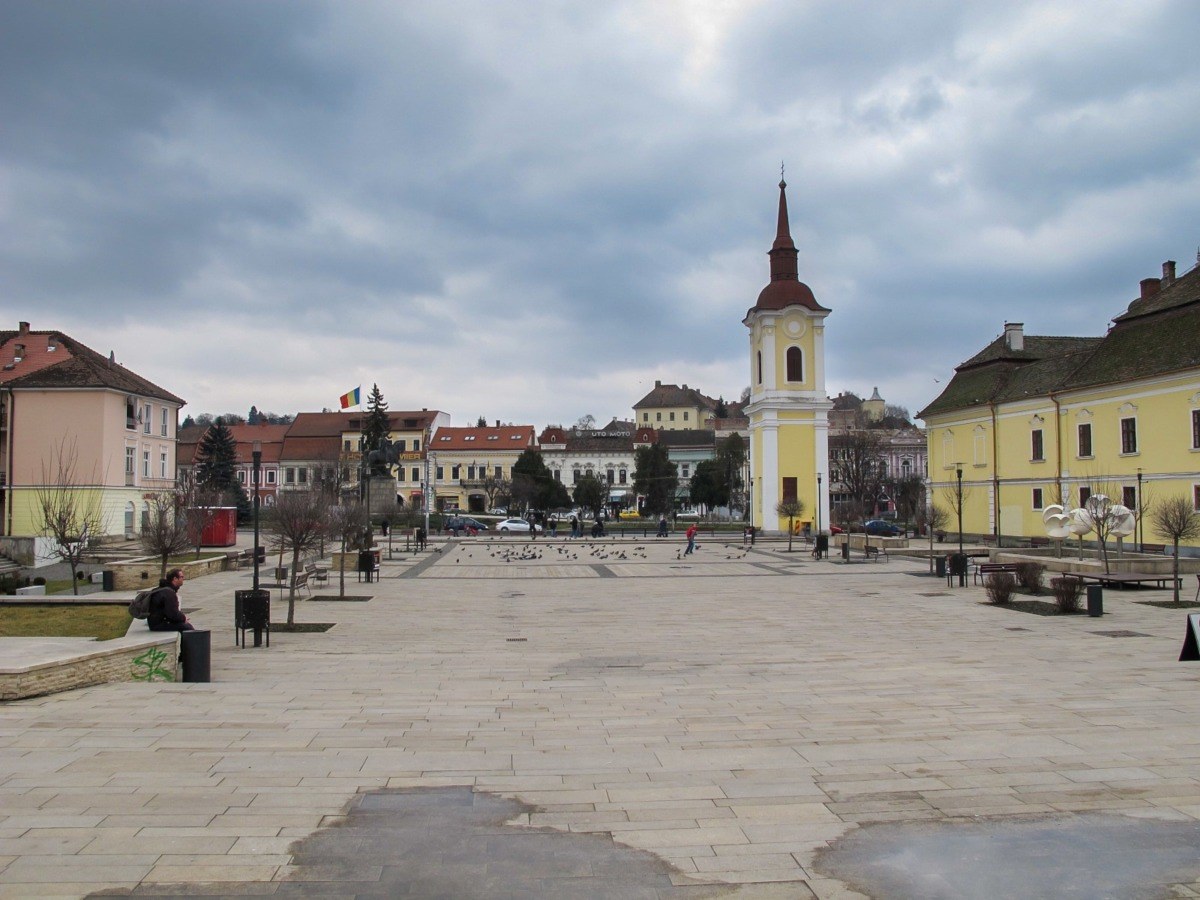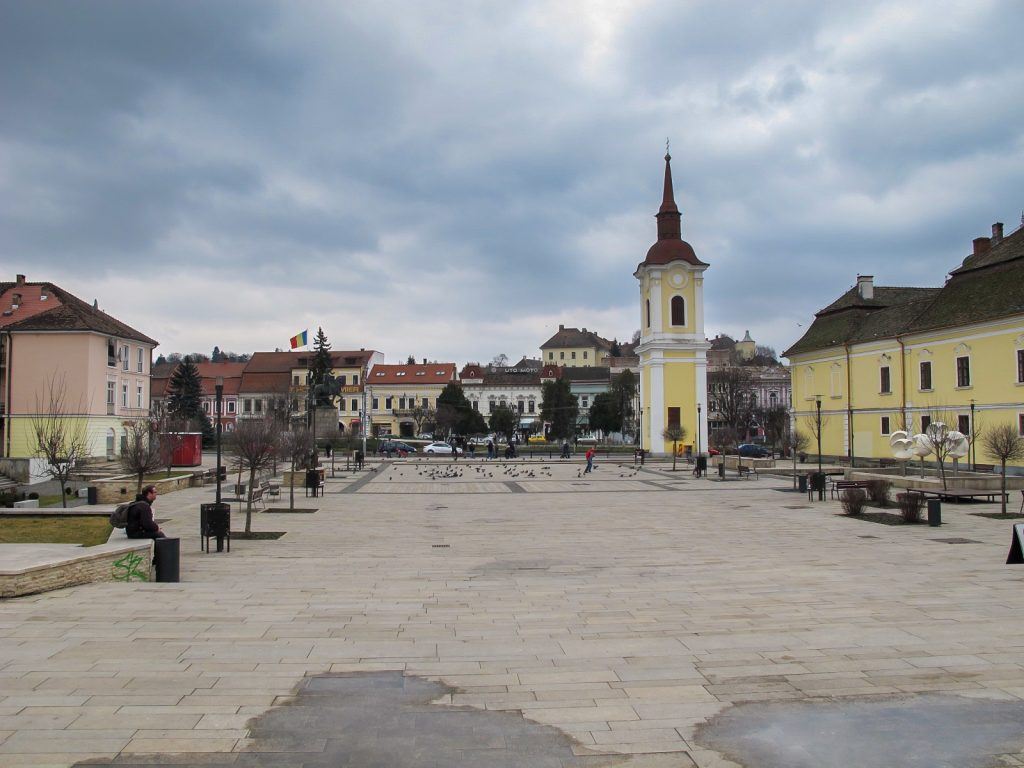 Gaining international recognition for the city has oddly been the painted and artistic stairs you stumble upon when wandering through hidden parts of Targu Mures.  The most famous ones are the Rakoczi Stairs, an outdoor staircase of 70 stairs initially built in 1902, but painted in 2014 by the Art Vocational High School of the city.  Crafted Transylvanian folk motifs cover the stairs and truthfully, I found them a bit underwhelming due to the dirt and winter residue covering them.  I'm certain that they must clean them up a bit before the summer months.  Other notable painted staircases in the city include the Furnica stairs and the stairs painted with faces located at Strada Piatra de Moara.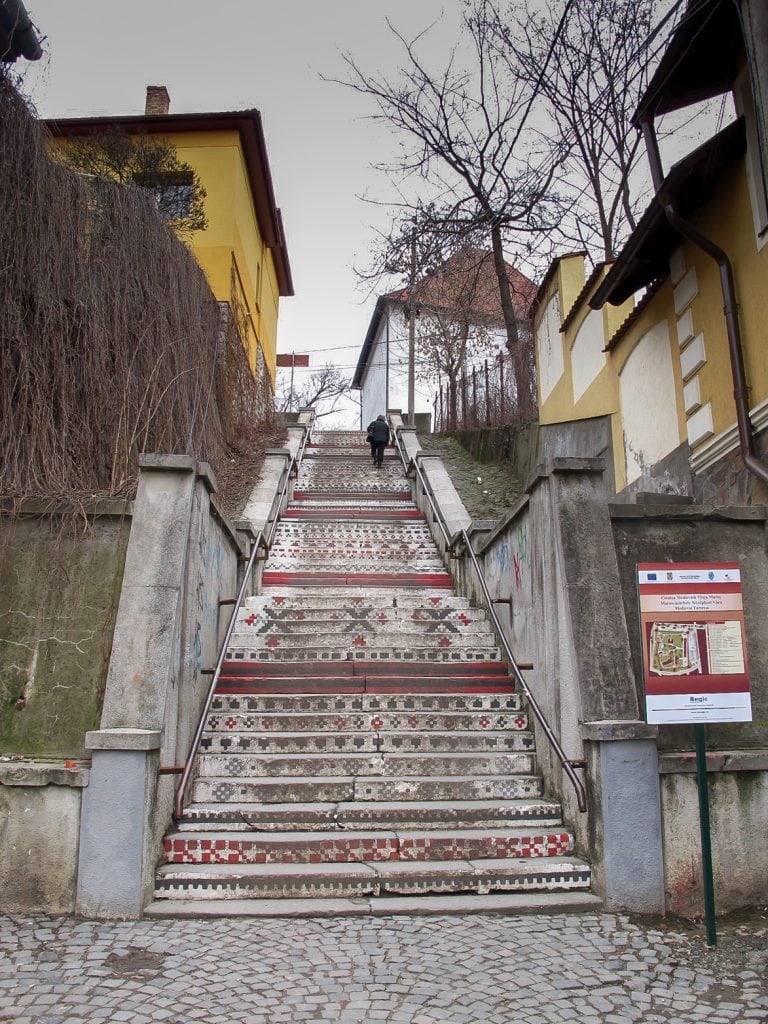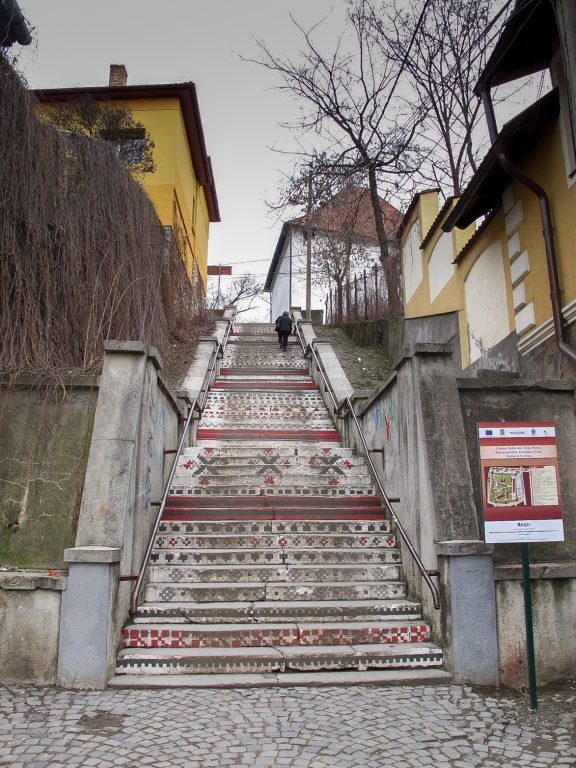 I spent my time in Targu Mures walking around while occasionally popping into a bar to get warm as it was quite cold when I was there.  I didn't have much of an agenda for the trip except to see something different than what I see living in Frankfurt and receive a good introduction to Romania as it was my first time in the country.  Targu Mures made it all very easy, to be honest.  While I don't think seeing the city requires more than a day trip if you're pressed for time, I don't think travelers would have issues keeping occupied for a few days if they choose to stay longer.  The city is also an exceptional base to the Transylvanian region, with solid train and bus routes to nearby destinations.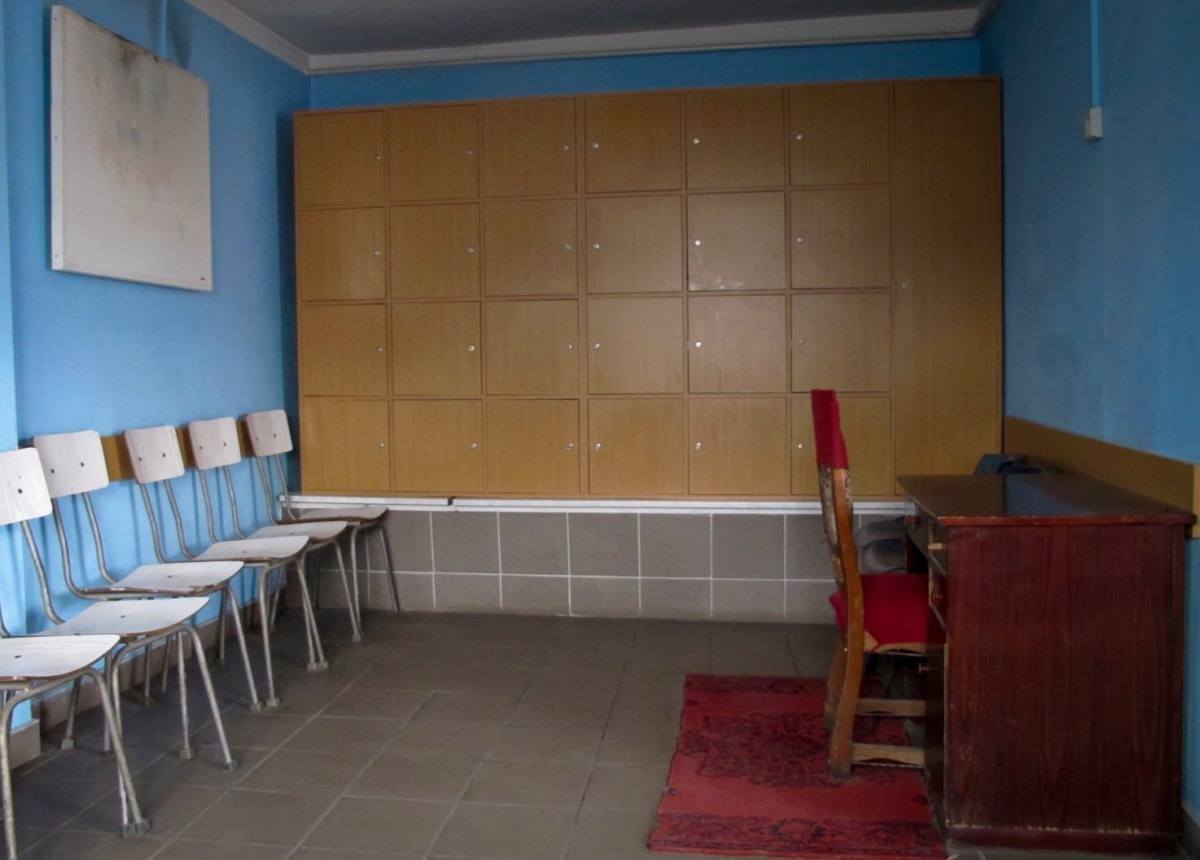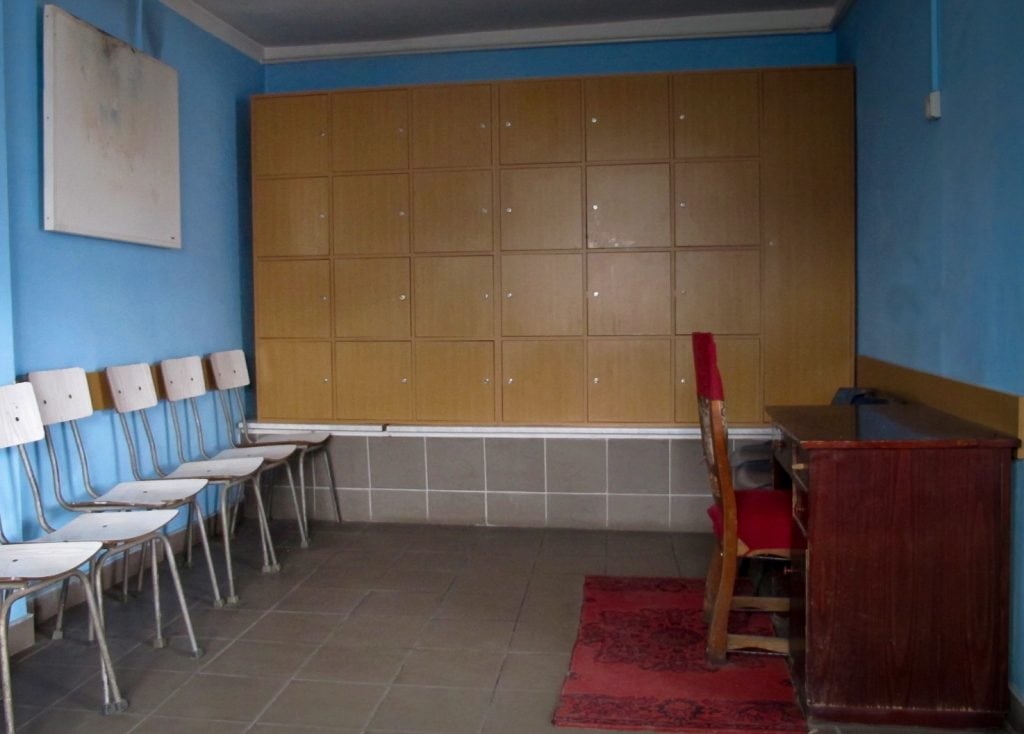 <Bus station>
Hostels and guesthouses are not in abundance here, but you can stay at the Continental Hotel located in Theatre Square for under $25 a night (this is where I stayed).  It was clean and the staff was friendly.
Getting to and from the city is fairly straight forward but is probably easiest reached by taxi.  From the airport into the city center, you will likely pay around $8-10 for a taxi.  Most taxi drivers spoke a basic knowledge of English and I never really felt screwed over or taken advantage of.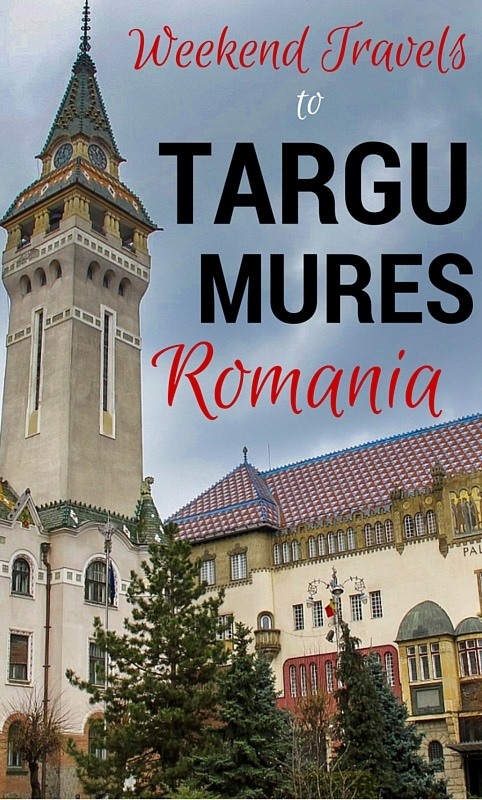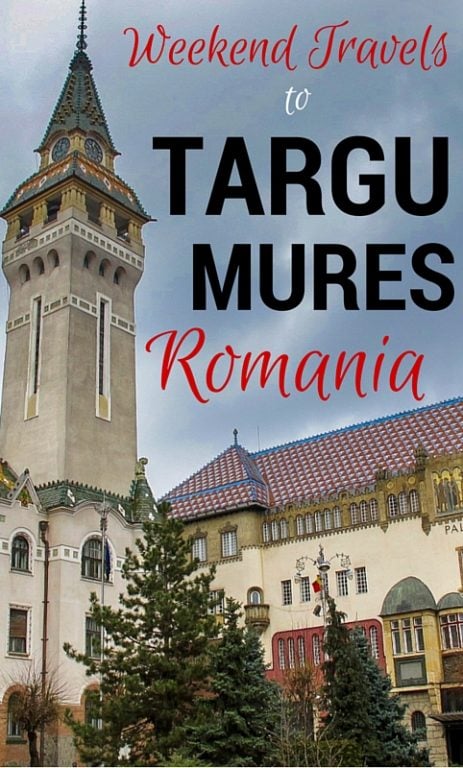 To learn more about Targu Mures, you can check out Romania Tourism's city summary and highlights.