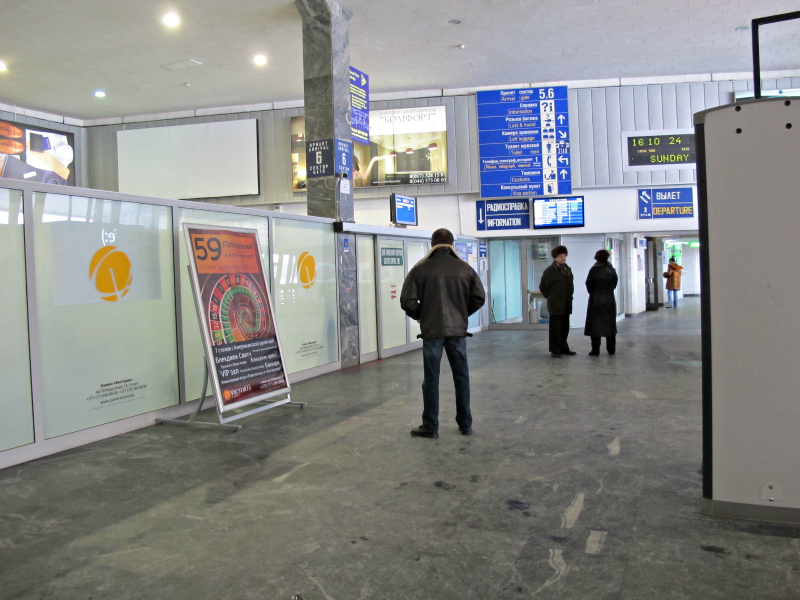 This post may contain affiliate links which means if you purchase something through that link, we will make a small commission at no additional cost to you. Think of it as buying a cup of coffee for us on someone else. Thanks and enjoy!


My first few days in Minsk left my mind racing and my heart curious.  I had expected the locals to be cold and unfriendly and they had proved me 100% wrong within a matter of minutes of arriving into the country.  And we didn't even speak the same language.
The next day in Minsk was dedicated to meeting up with some of my Belarusian friends whom I had met in Latvia back in December.  These girls were such sweethearts, but spoke basically zero English.  We communicated over Facebook via Google Translate.  Which more-or-less meant that when I would talk about my dog they would receive messages that everyone in Norway rides an elephant to work…or something along those lines.  Luckily, one of the girls had an older sister who was fluent in English, and was also curious to meet me.
We all met at Lido, which is a Latvian cafeteria chain that has not-so-bad food (truthfully, I'm not a huge fan, but it was cheap and kind of seemed like the meeting point in Minsk).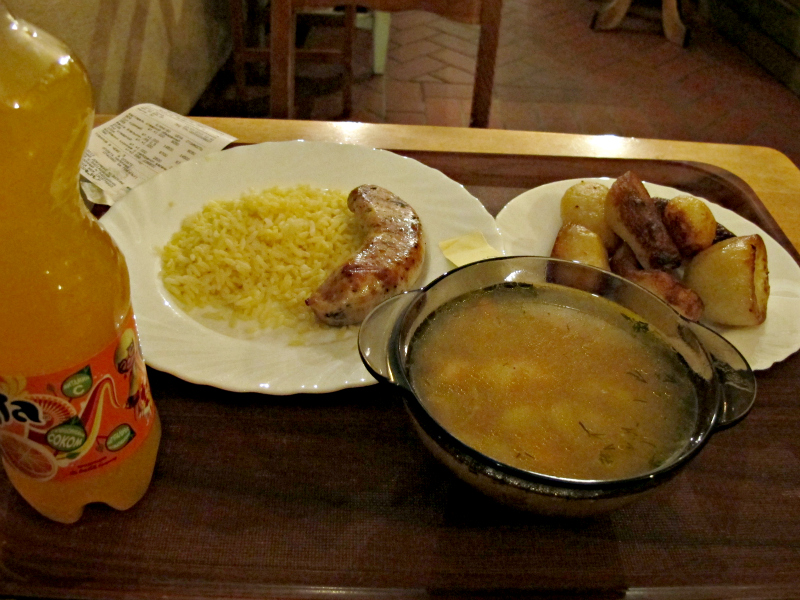 It was great to see the girls, grab some food, and chat.  I was pleasantly surprised to learn that Polina, one of the girls had I met in Latvia, had enrolled herself in English courses after we met and had become rather conversational in a matter of just a few months.  We casually chatted about life in Belarus, medical school (Polina is a med student), and just everything in between.  I quickly learned that politics was once again a taboo subject now that I was away from Ivan, but the girls were very unsatisfied with the government administration in Belarus.  I also learned that doctors in Belarus make an extremely poor salary compared to doctors elsewhere.  But Polina was so close to her family that she couldn't fathom moving outside of her homeland.  My meeting with the girls was short-lived as I had to pick up Andre at the airport in Minsk.  They helped me hop on a bus and gave me the instructions of how to take two more modes of transportation to the airport.
The Minsk International Airport arrivals hall: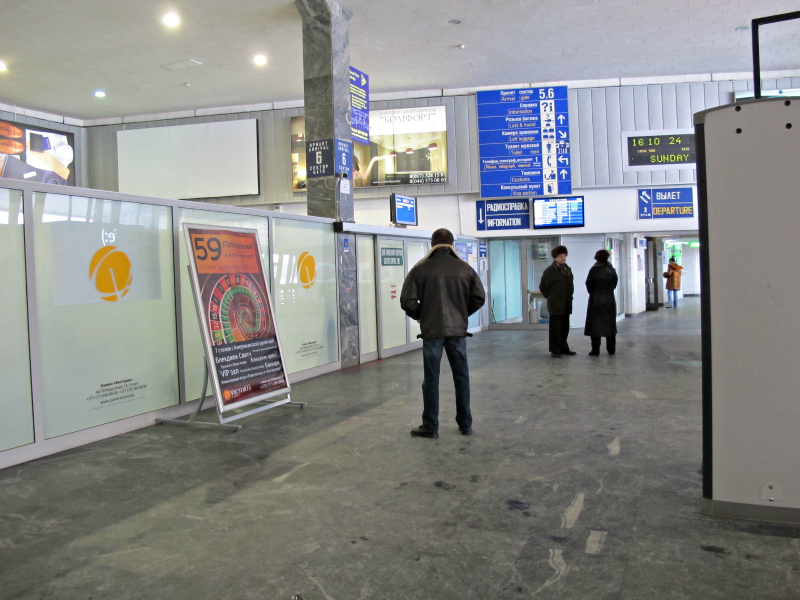 Goodness, don't everyone rush to Minsk at once.
That evening, we checked into our hotel, which had its own strip club, bowling alley, and tattoo parlor, and then went out for a dinner and drinks.

The following day we walked around the capital city and did a little day drinking.  We went back to a cheesy Vegas-y lounge, called Barin, which was adjacent to our hotel and a place that we had been to the night before, and were extremely excited to discover that this bartender spoke English.  We began speaking with Alex, who had moved to Belarus from Kazakhstan a few years prior, and he poured us complimentary shots of vodka a few times throughout the conversation.  We began talking about tourism in Belarus and why the Belarusians treat tourists so kindly.  While I think that is just the people that they are personally, Alex told us "Europeans have money".  I responded back, "But I'm American, not European".  Which he responded with a wink and said, "And Americans are goldmines".  Little did he know that the goldmine I was sitting on was one that forced me to cut my hair with kitchen scissors because I can no longer afford such luxurious expenditures.  Alex shared the news with us that he loathed living in Belarus.  When I asked why he didn't just move back to Kazakhstan, he noted that he hated it there too.  I never inquired much further on his reasoning behind these opinions.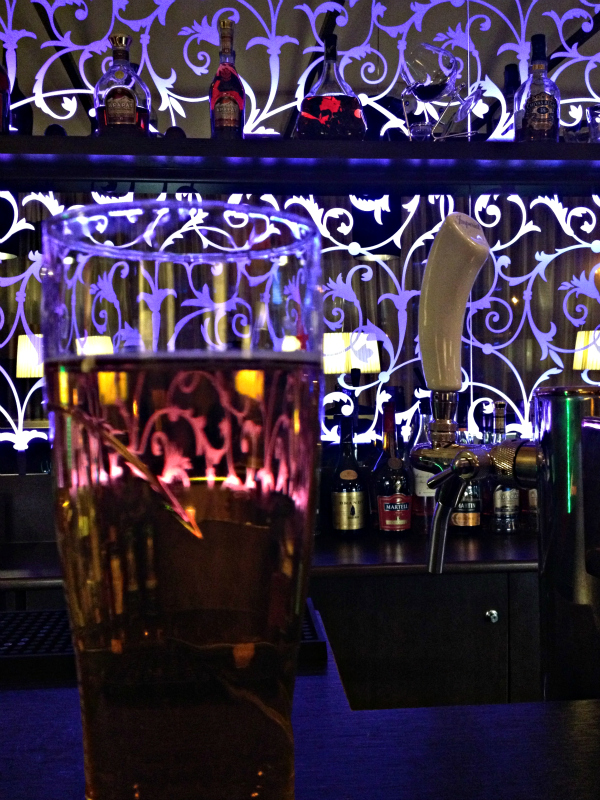 Alex's bar closed and he was determined to give us a night tour of Minsk.  Night tour = bar hopping.  We so eagerly accepted and walked around Minsk with him while barhopping in between sights.  This was the night I met Yuliya, one of the most beautiful girls I had ever seen, at a bar called Insomnia that was open 24 hours and swankily donned black and white decor.  Yuliya was the blonde Angelina Jolie.  Dressed like a supermodel, I quickly learned in a modest manner that her face was a very popular one in Minsk (she had a job that made her very well-known to the people).  She spoke exceptional English, had a life long dream to visit New York City, and was fascinated by an American choosing to visit her homeland.  We chatted for quite some time before my crew, which had doubled from just Andre, Alex, and I, to many more people, headed to Doodah King Bar.  At the time, I had no idea that Yuliya and I would be running into each other randomly at a restaurant in Vitebsk, four hours away from Minsk, two days later.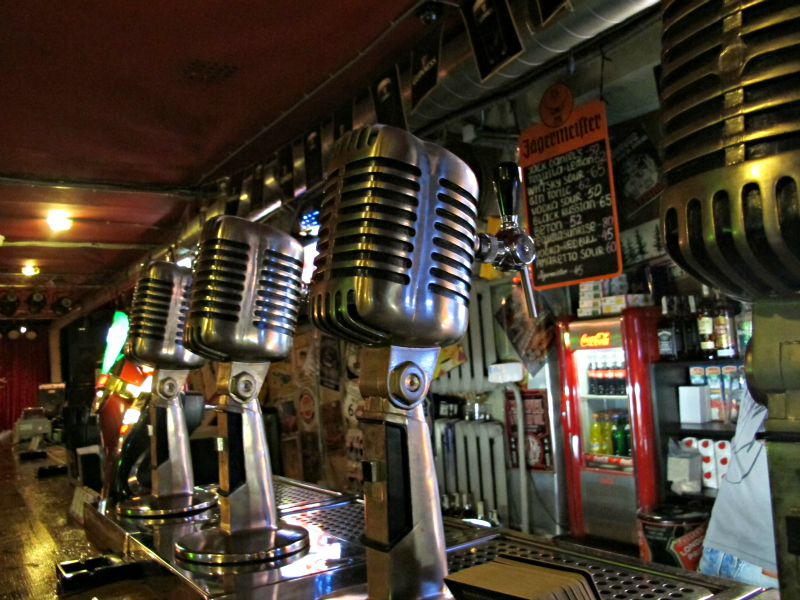 Minsk had surprised me left and right.  The people were so hospitable and fun that it left me rather inspired by the place.  The only thing that could put a damper on my time in Belarus was if Andre or I contracted food poisoning or the government tried bribing me for simply being American.  But that wasn't likely to happen…
Or was it?
TO BE CONTINUED…
**All names have been changed.  I am not highly educated on the politics of Belarus and only know what I read online.  I went on this trip to learn about the people and culture of the place and not about the current government administration (although that does play a major factor in how the people go about their everyday lives).  I do not know actual statistics of anything mentioned above and am simply just relaying the numbers and stories as I was told by the citizens or residents of Belarus.  I also realize that no matter which country you're in, some have it good and some have it bad.  It is that way in the United States, in Norway, and it is undoubtedly that way in Belarus.  Please take that into consideration as you read this or the future posts I may write regarding local's opinions on the government of their country.