The city of Yerevan is plentiful with opportunities to have a good time and that includes for those that truly enjoy social dancing or are curious about it. This is a guide to Latin dancing in Yerevan, Armenia and it includes where to do it, festivals, events, and where to escape for a long weekend if you wish to do it elsewhere.
Thanks so much to the wonderful Katrina Shakarian for this post on a piece of Yerevan I didn't know existed… maybe I will put my two left feet to the test one of these days! Or perhaps I will spare everyone and go watch the dancing instead.
Guide to Latin Dancing in Yerevan
Headed to Armenia? Make sure to pack your dance shoes! Yerevan is home to a growing Latin dance scene with schools offering classes in Salsa, Bachata, and Kizomba, and venues open for social dancing every night of the week. This guide will give you insight on where to learn, where to dance, and much more. I hope you're able to enjoy a little Latin dancing in Yerevan on your trip there.

Where to Learn to Dance in Yerevan
Salsa Viva Dance School
41/4 Abovyan Street | Website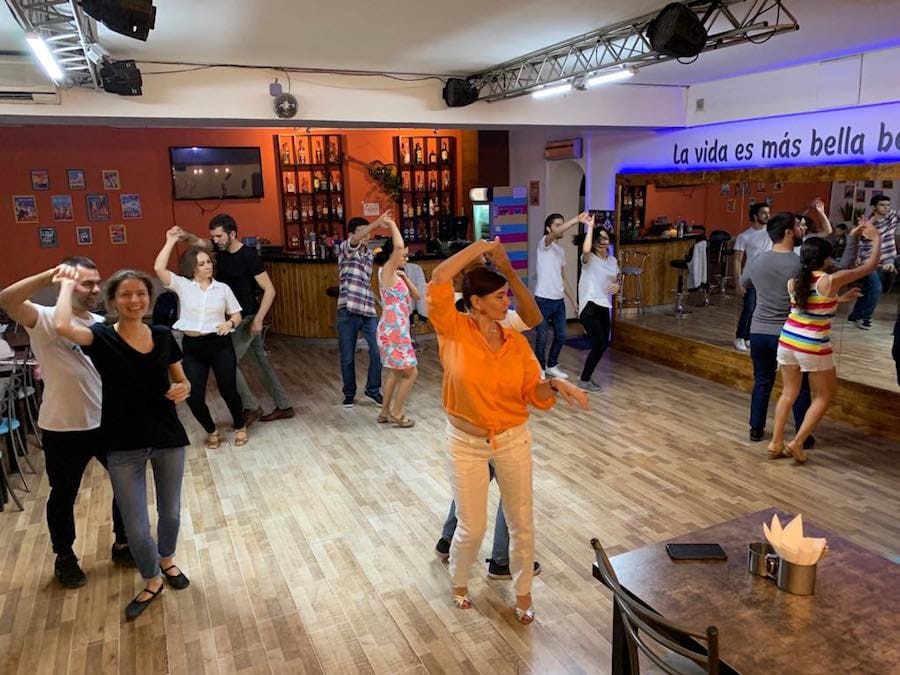 Founded by Colombian expat Monica Conde, Salsa Viva Dance School doubles as a Latin themed lounge ⁠— La Casa EVN ⁠— where seasoned social dancers and nondancers alike can enjoy fun cocktails and Latin music in a smoke-free environment.
Monday through Saturday, Salsa Viva offers group classes in New York Style On2 Salsa, Rueda Casino, Bachata, Kizomba, and Ladies Styling. Private classes are available upon request.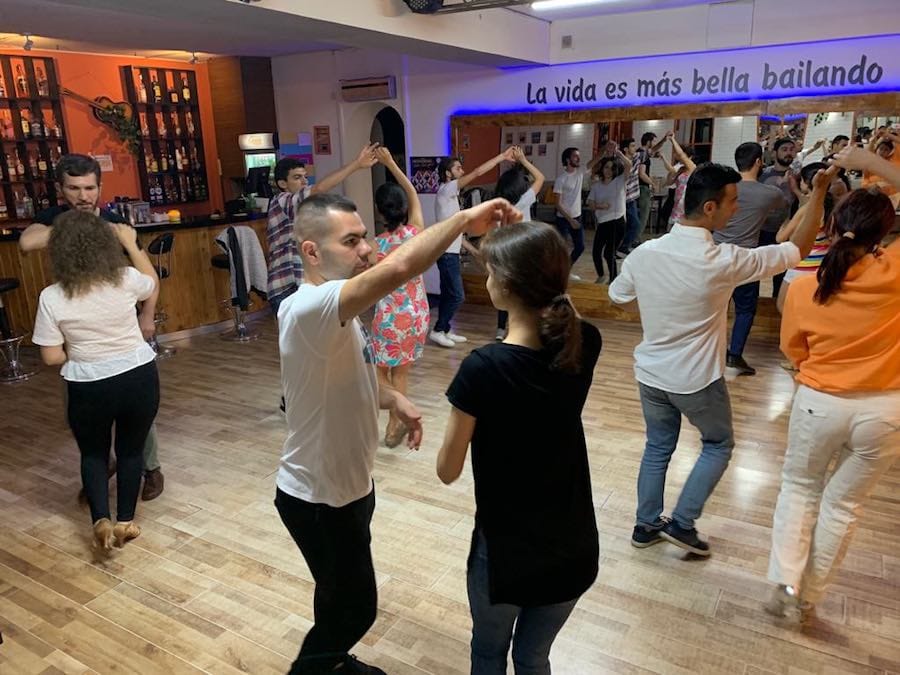 "We're teaching our students an international standard of dance," said Monica. "Wherever they go, they'll have a baseline of knowledge and communication to be able to dance with someone."
Classes are an hour long. Your first one is free and costs 2,000 AMD, thereafter. An 8 class pass is available for 13,000 AMD. Follow Salsa Viva on Facebook for their schedule of classes and event information.
Salsa Loca Yerevan
Moskovyan 3 | Website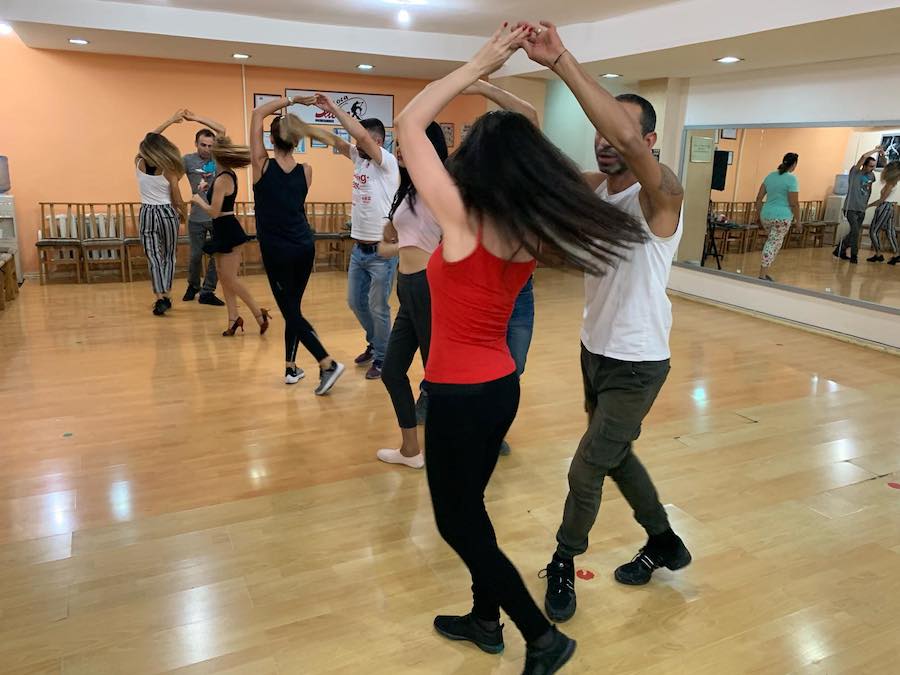 Salsa Loca Yerevan, directed by Manvel Babayan, offers classes in L.A. Style On1 Salsa and Bachata. Located in a spacious studio on the first floor of Moskovyan 3 — formally the Pioneer Palace and now a youth center for the arts. Group classes are on the calendar Monday through Saturday. Private classes are available upon request.
"I want students to find joy in my classes," said Manvel, whose dance career spans 25 years and a variety of genres including ballroom and Armenian folk. "This is a place for them to smile, lift their spirits and leave the stress of their everyday lives behind."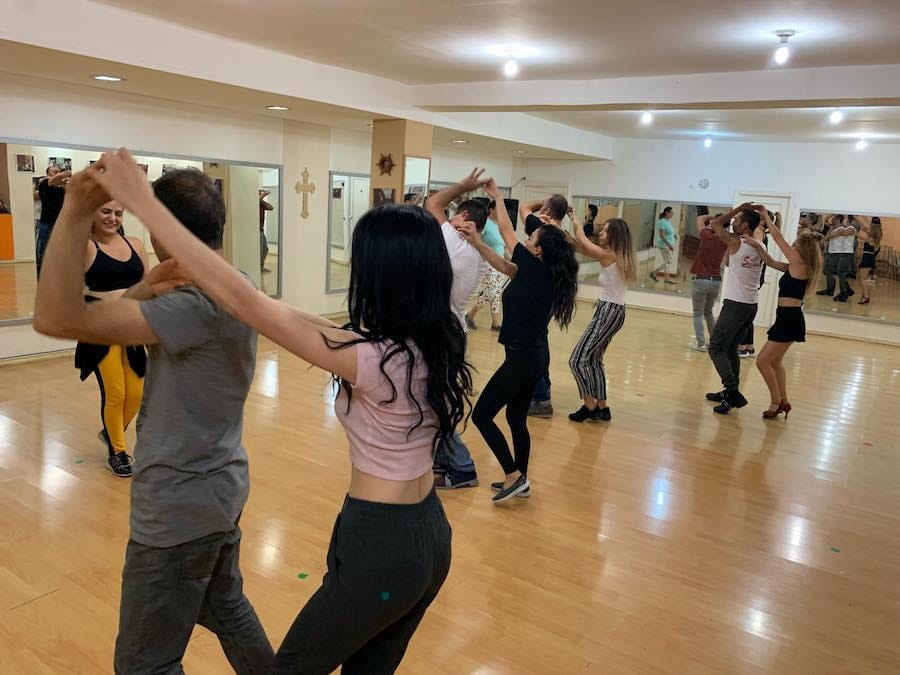 At Salsa Loca Yerevan, a 1.5-hour long class costs 2,000 AMD. You can purchase an 8 class pass for 15,000 AMD. Follow Salsa Loca Yerevan on Facebook for their schedule of classes and event information, including a regularly scheduled monthly social.
Ritmos de Danza
47a Hin Yerevantsi Street | Website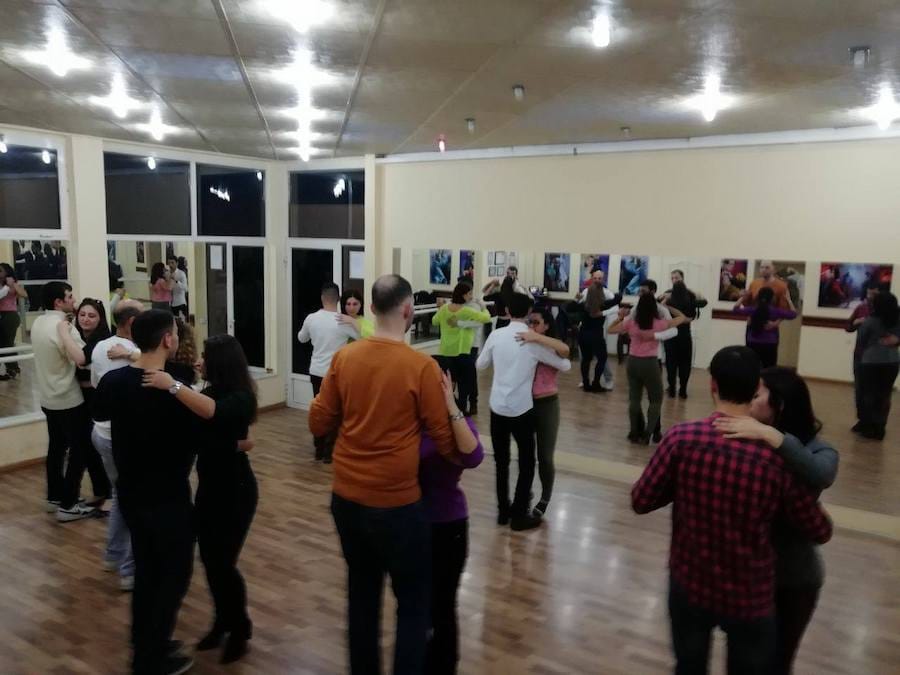 Anna Gevorgyan and Cuban-born Cris Guerra are directors of Ritmos de Danza. Together, they offer classes in Casino style Salsa, Dominican and Fusion Bachata, Afro-House and Afro-Cuban, and traditional and urban Kizomba. Their studio is located at 47a Hin Yerevantsi Street, behind the KFC on Mashtots Avenue.
"We put a lot of emphasis on technique," said Anna. "Once you understand the music and learn the dances, you'll be free to have fun, express yourself, and develop a personal style."
Classes at Ritmos de Danza are 1 to 1.5-hours long and cost 2,000 AMD per session. An 8 class pass is 15,000 AMD. Private classes are available, including choreography for weddings. The studio hosts socials for students and the public twice a week. Follow Ritmos de Danza on Facebook for their schedule of classes.
Where to Dance in Yerevan
Dos Amigos
Mashtots 15 | Website
Located in a basement-level bar/lounge in Yerevan's Kentron District, Dos Amigos has Latin music on rotation every night of the week. The venue is popular among social dancers and non-dancers alike.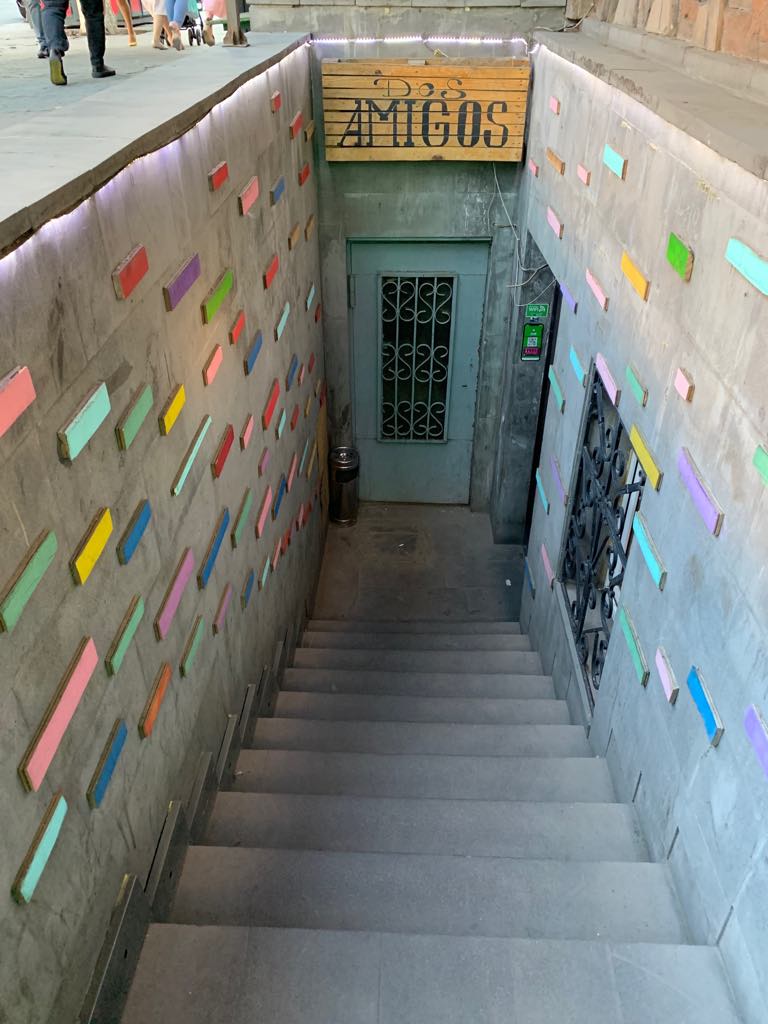 La Casa EVN
41/4 Abovyan | Website
At La Casa EVN, the mantra is "la vida es mas bella bailando," life is more beautiful dancing. Vintage travel posters adorn the walls of Yerevan's only smoke-free, Latin-themed lounge, welcoming anyone looking for a night on the town.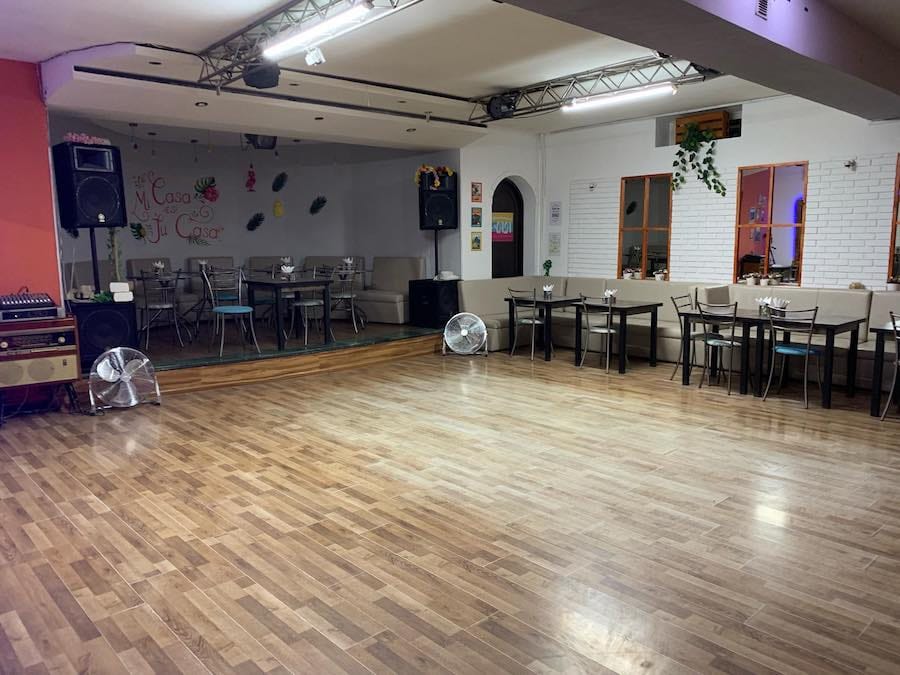 Open to revelers every Tuesday, Wednesday, Friday, and Saturday nights, you'll enjoy a range of Latin music while sipping on fun cocktails like passion fruit daiquiri. La Casa EVN is home base for Salsa Viva Dance School. Read their reviews on TripAdvisor.
Yankee Pub
Sayat Nova 3 | Website
What better combination than beer, crayfish, and Latin music, especially, Bachata? Located quite centrally near the Opera House, Yankee Pub offers it all seven days a week.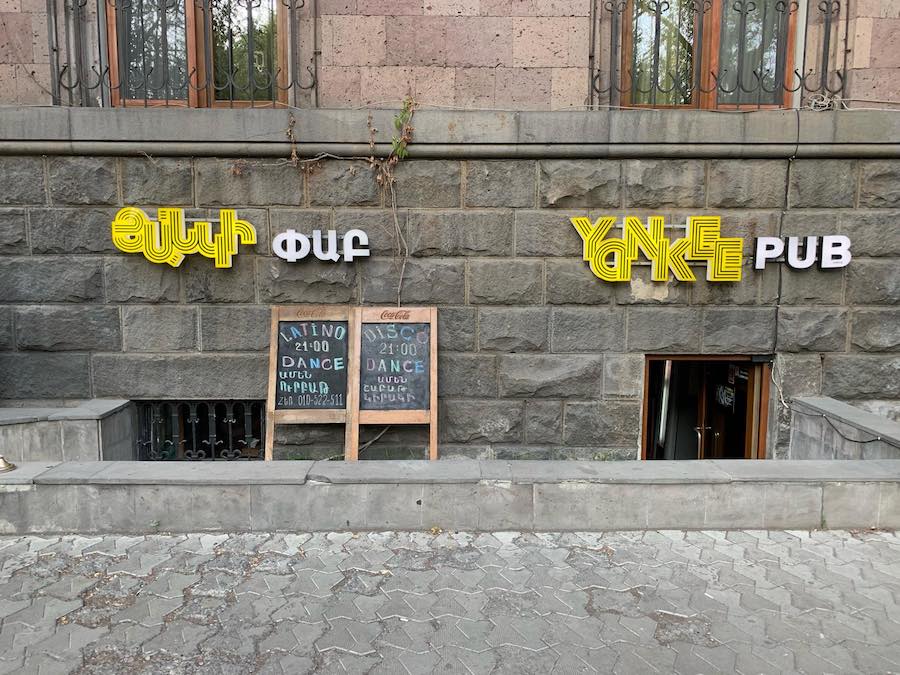 Resources About Latin Dancing in Yerevan
Stay connected to Yerevan's Latin dance scene on social media:
DancE Festival(s) in Armenia
Armenian International Latin Fest
September 27 – 30, 2019 | Event Details
Armenia's first Latin dance festival is on the calendar this month! Hosted by the Armenian Federation of Social Dancers, the festival takes place September 27th to 30th. It kicks off with a party in Yerevan and continues on with two days of workshops and performances in Tsaghkadzor.
Instructors, performers, and DJs from around the world — including Georgia, Lebanon, Cuba, Ukraine, and France — will be participating. Learn more about the event on Facebook.
Dance Festivals & Schools in Georgia
Georgia, Armenia's neighbor to the north, is just a 5-hour drive from Yerevan and home to a larger and more established dance scene. Spend a weekend in the capital, Tbilisi, where the Tbilisi International Dance Festival is already on the calendar for April 2020. If you plan to travel in the summer, keep an eye out for the Seasky Salsa Kizomba & Bachata Beach Festival on the Black Sea. Learn more about classes and social dancing in Georgia:
Dance Festivals & Schools in Turkey, Russia, and Lebanon
Dancing has no borders! So, grab your passport and travel throughout the region. Just short plane rides from Armenia or Georgia — Lebanon, Russia, and Turkey have robust and world-renowned dance scenes. Here's a peek:
Gear for Social Dancing
You'll need the right kicks to hit the dance floor. Ballroom shoes and jazz shoes are widely used in social dancing. Pick up a pair at Word of Dance, also known as Grishko. They have two locations — one at 48 Pushkin Street and the other at the corner of Moskovyan and Teryan Streets next to Mr. Gyros.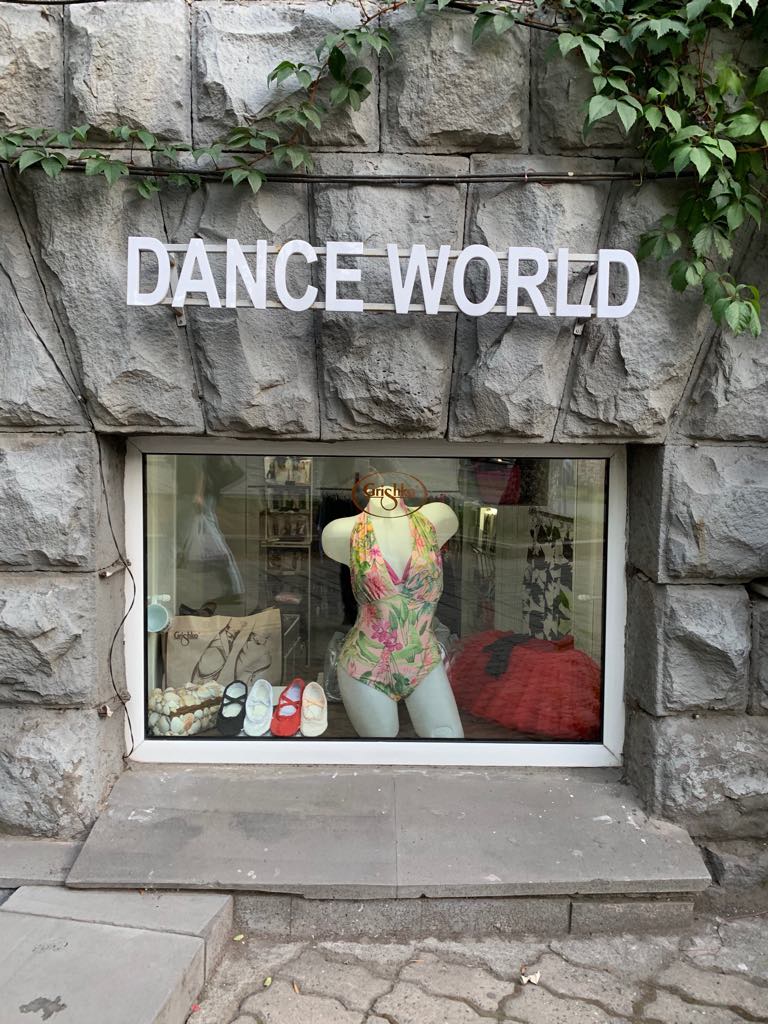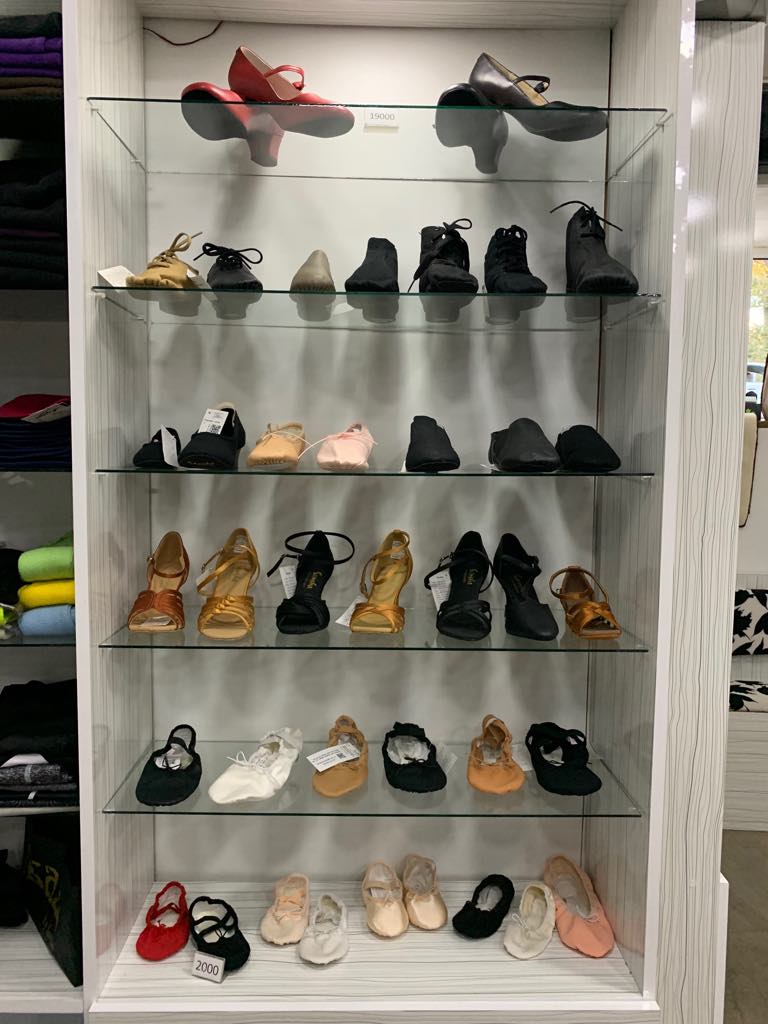 Thanks so much to my friend Katrina for sharing this information with us and showing us another side of Yerevan that I genuinely didn't know existed! I know many of you traveling to Yerevan will appreciate this information and be able to do a little dancing when there. There are many things to do in Yerevan and we hope that this helps you uncover a new face of the city.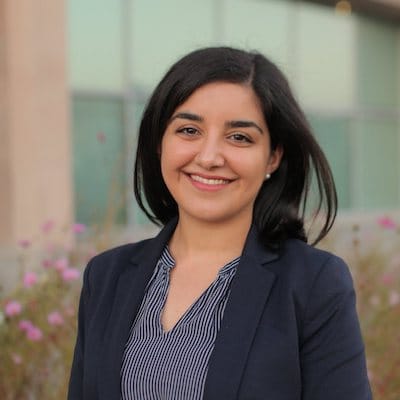 Katrina Shakarian
is a communications professional from New York City. Her independent reporting and photography has been featured in the Gotham Gazette, Mott Haven Herald and Armenian Mirror-Spectator. Katrina began her career as an NYC public school teacher.
Since then, she's been a Kiva Fellow in Nairobi, Kenya and spokesperson for NYC's campaign finance program. Currently, she's a Communications Specialist at the TUMO Center for Creative Technologies in Yerevan, Armenia.