When one thinks of Norway in winter, they are often drawn to places in the north to see the Northern Lights or towards the 'mountains' (Norway doesn't have large mountains, in my opinion) for some skiing.
I never made an effort to go north for the Northern Lights whilst living there and I, personally, think Geilo is overrated. But winter can be found anywhere in Norway- just in contrasting forms.
I've been through Finse by train in mid-winter, stood on the shores of Lake Mjøsa in Hamar in January, road-tripped to Flåm and vicinity in December, and have seen spectacular landscapes during the dark, winter months.
But, nothing stands out quite like Skudeneshavn to me. And it can be visited as a Haugesund day trip, or for the more ambitious, a Bergen day trip.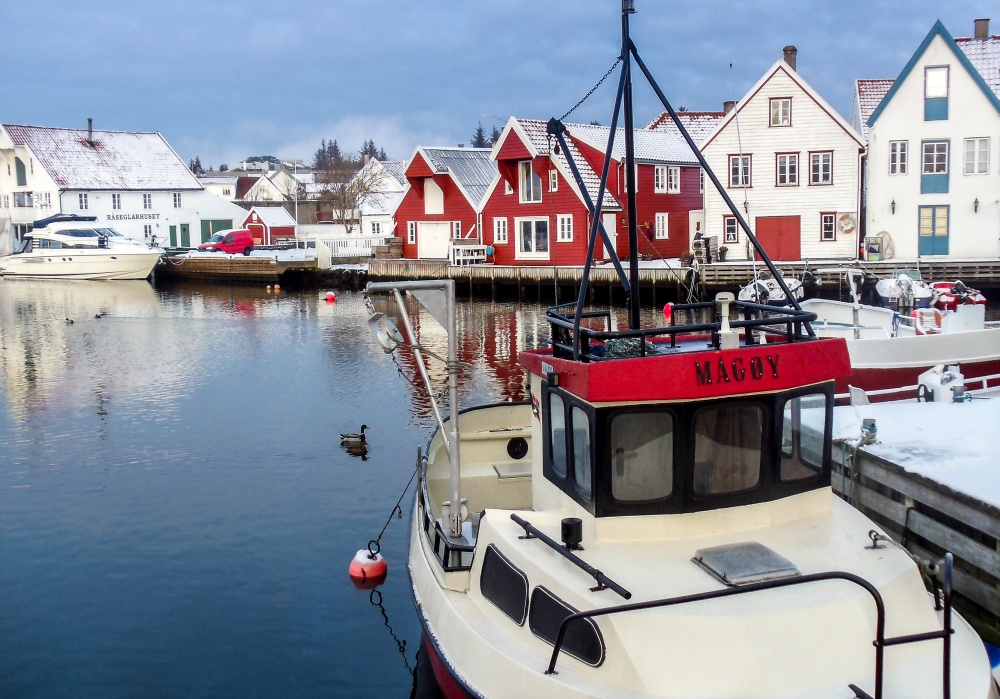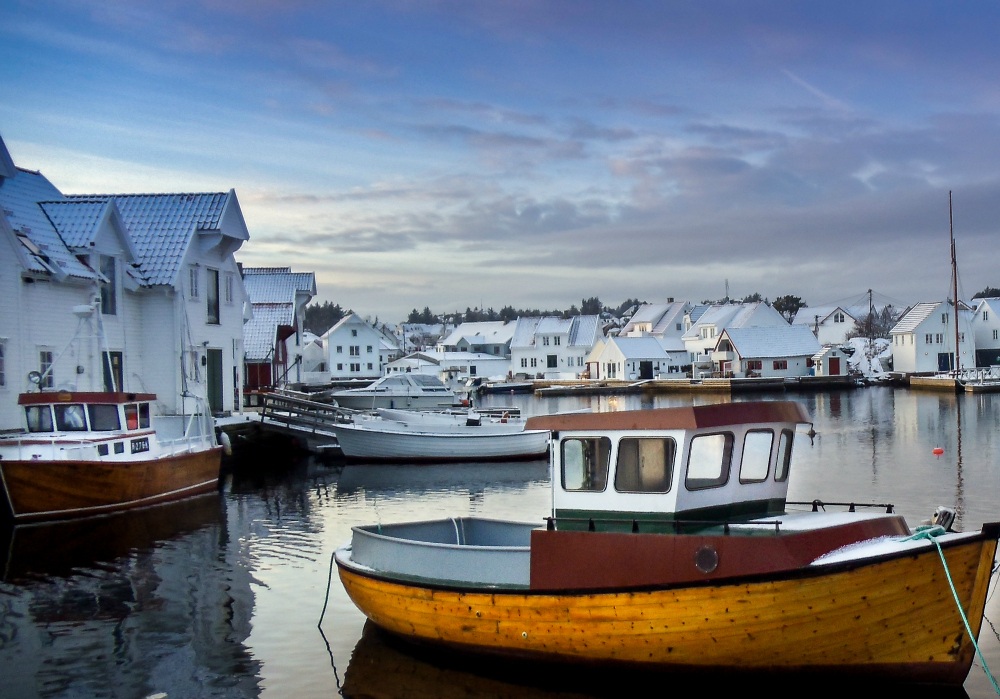 Skudeneshavn is a seaside community in Rogaland on Karmøy. It sits at the opening of Boknafjorden and the Karmsundet Strait.
This community sparkles in summer when Norwegians flock to it for its alluring charm, idyllic harbors, and deep blue waters. In winter? Well, it is pretty deserted. Apparently, most people aren't lured into beachside towns in winter like I am.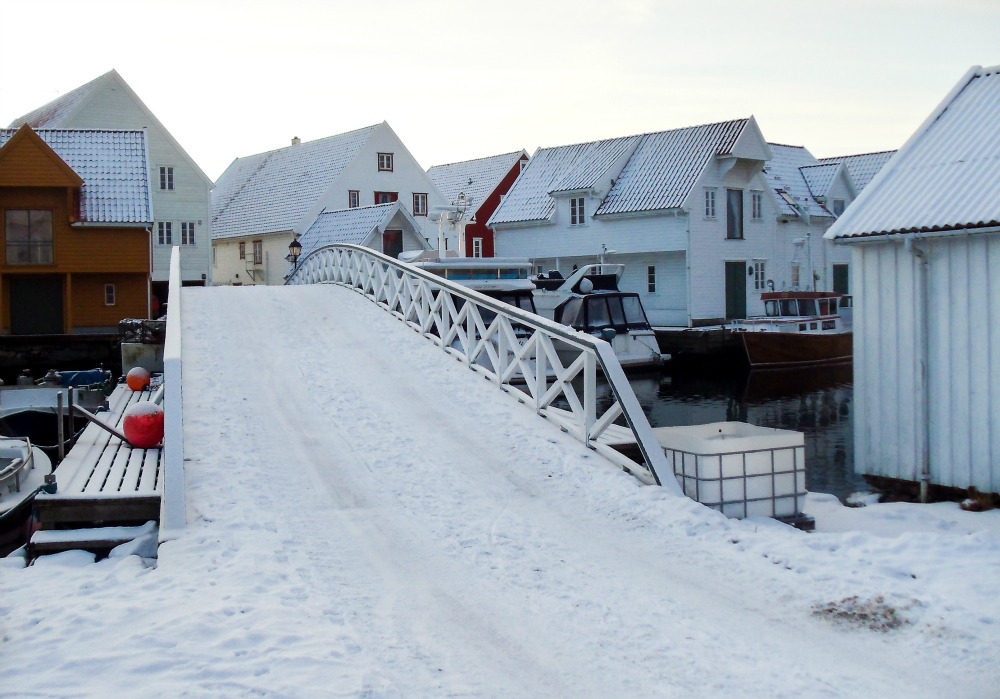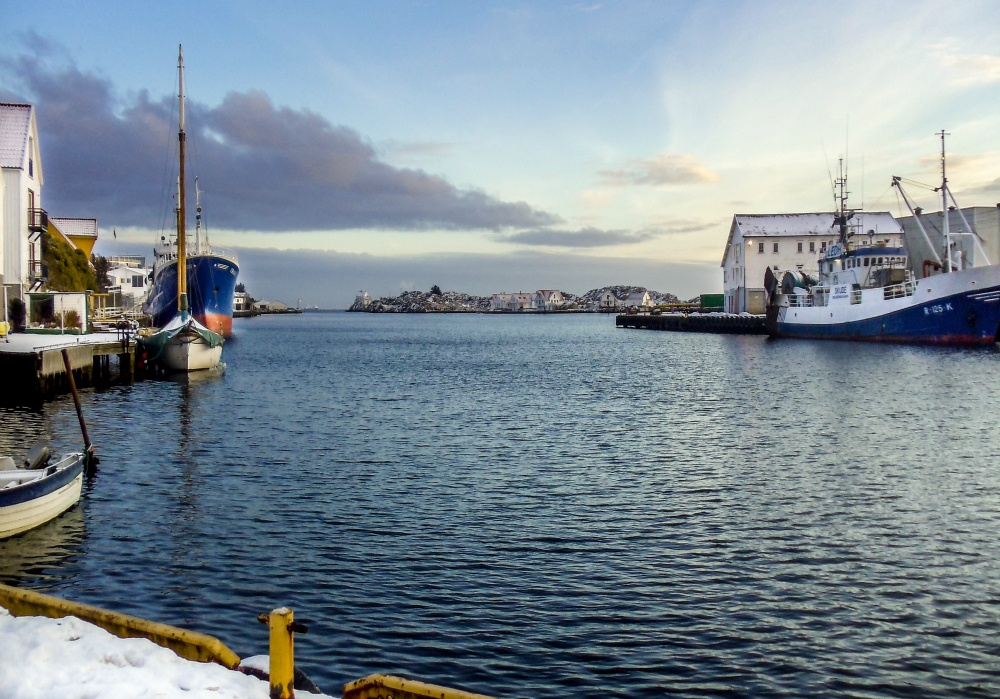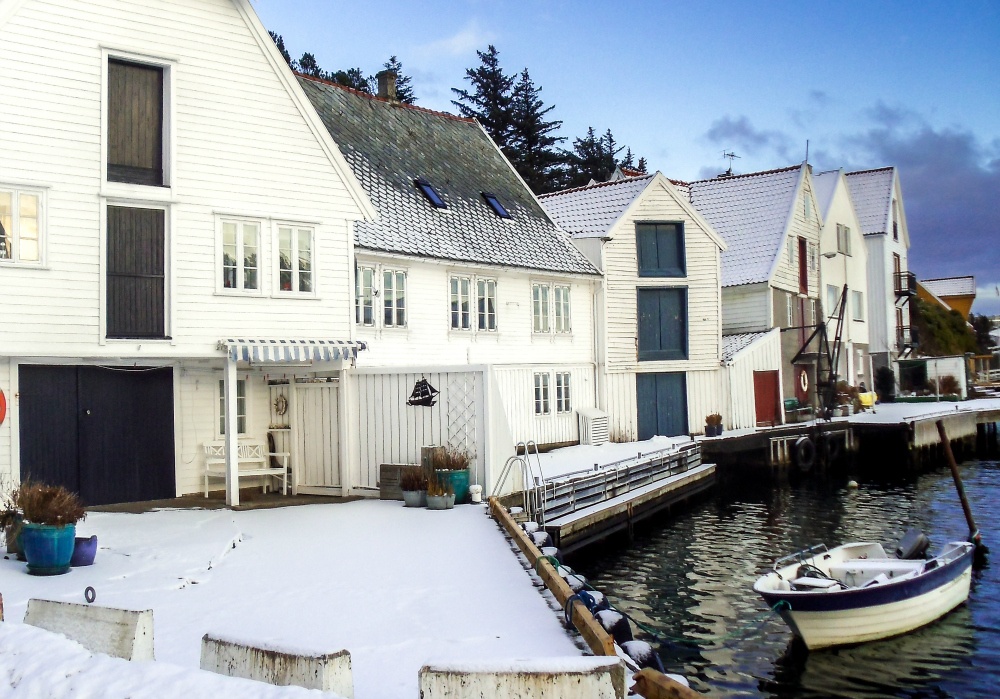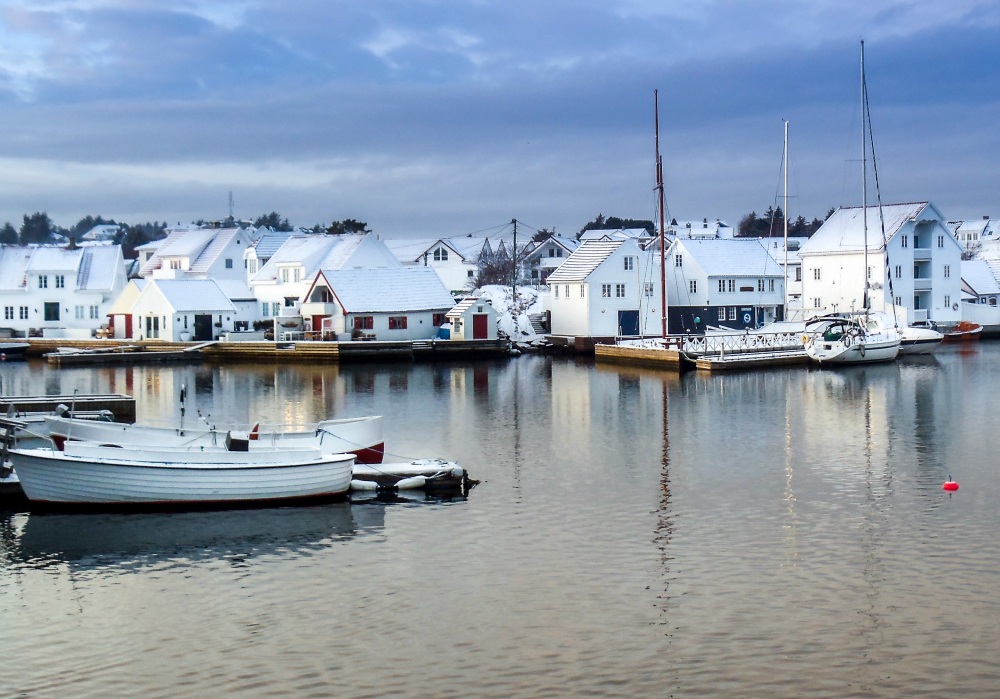 Skudeneshavn is one of the smallest official towns in Norway with approximately 3,300 residents residing there. This pretty town was also a second-place winner in the 1990s for Norway's Best Preserved Small Town. Before ever visiting Norway, this is exactly what was imaged in my mind of the country. Gamle Skudeneshavn (the Old Town) is comprised of over 130 wooden houses and is said to be one of Europe's best-preserved Old Towns.
I think what makes the town unique is that there was no architect or city planner involved, meaning every house and building has its own, exclusive look.
You can walk along the town's main street, Søragadå, and smell coffee, freshly made waffles, and the salt of the sea- all smells that are especially prevalent in the middle of winter. Aside from a few cafes, not too much was open in early January.
I was traveling with my friend, Marte, who was living in Haugesund at the time, and she stopped in a little boutique and bought me a red and white pannebånd (winter headband) to fight the winter temperatures. I still have this pannebånd and the coloring reminds me of the stunning white houses with red roofs that saturate Skudeneshavn.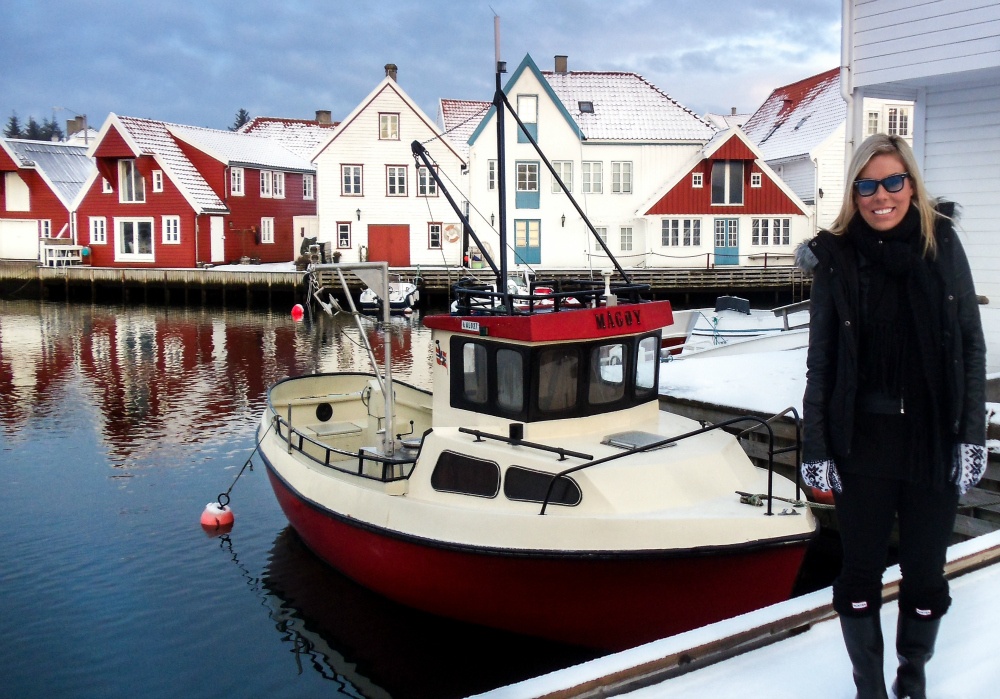 One must make a bit of an effort if going to Skudeneshavn (as with most places in Norway), but I promise this coastal town will be the perfect place for a morning stroll, afternoon boat ride, and evening sunset.
I visited so much of the country when living there, and Skudeneshavn in winter remains in my top five.