Let me start this post by stating that I loved Leipzig.  I even liked Plagwitz.  An inability to connect with a place doesn't necessarily mean that you didn't care for the place.  In fact, it is very much the opposite in the case of this neighborhood in Leipzig for me.
I had been reading about Leipzig for years.  When I lived in West Germany as a child, I wasn't permitted to cross the border into East Germany, despite my parents having permission and doing it on a few occasions.  I was young; I didn't care.  Fast forward some years after the reunification of Germany and I had developed an immense desire to go to the once German Democratic Republic.  My only issue at the time was that I was stateside and Germany was, well, on the other side of the Atlantic.  My visits to Germany were to Frankfurt and vicinity, never east.
Once I moved back to the Frankfurt area in 2014, I knew I wanted to see a little bit more of the east aside from Berlin since I had been there on numerous occasions.  The two cities I had an immeasurable fascination with were Leipzig and Dresden.  Dresden seemed out of reach.  I have no idea why, but it just did.  I later learned that Leipzig was a rather cheap train ticket from Frankfurt.  I have had one of my slowest travel years to date this year.  However, I knew that I couldn't leave Germany indefinitely without checking out Leipzig first.  So, I booked the ticket.  And soon realized that I could fit Dresden in there cost-effectively, as well.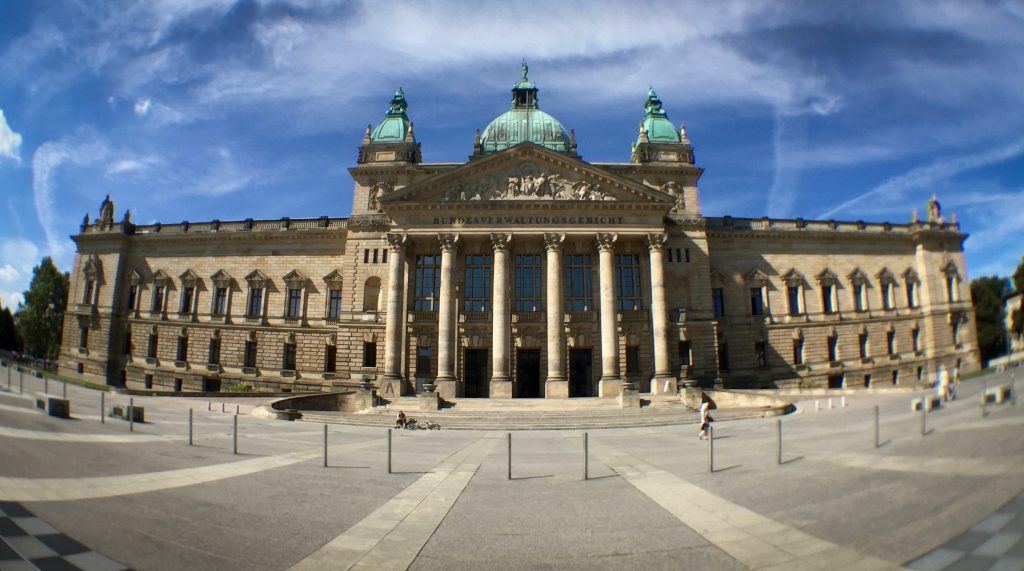 Regardless of my curiosity about Leipzig, I knew little about the city aside from people coined it the "New Berlin" (meh I hate when people compare places to Berlin or any other city).  I also knew that it was the home of Johann Sebastian Bach for a while, had Europe's largest train station, and was home to a very hipster neighborhood called Plagwitz.  I only had a day in Leipzig, so I decided to see the city center (including the Old Town) and Plagwitz, which was a bit of a walk on the west side of the city.
I was very impressed with the city center, to say the least.  I don't tend to like 'Old Towns' as they are more often than not teeming with old American guys with terrible white socks and oversized groups of Chinese tourists.  The claustrophobic in me cripples with anxiety and the cheapskate in me (which is a very, very small part of me) becomes stressed at the lousy choice of restaurants and their exorbitant prices.
Here are a few photos from the city center of Leipzig as I will likely never write about my time there: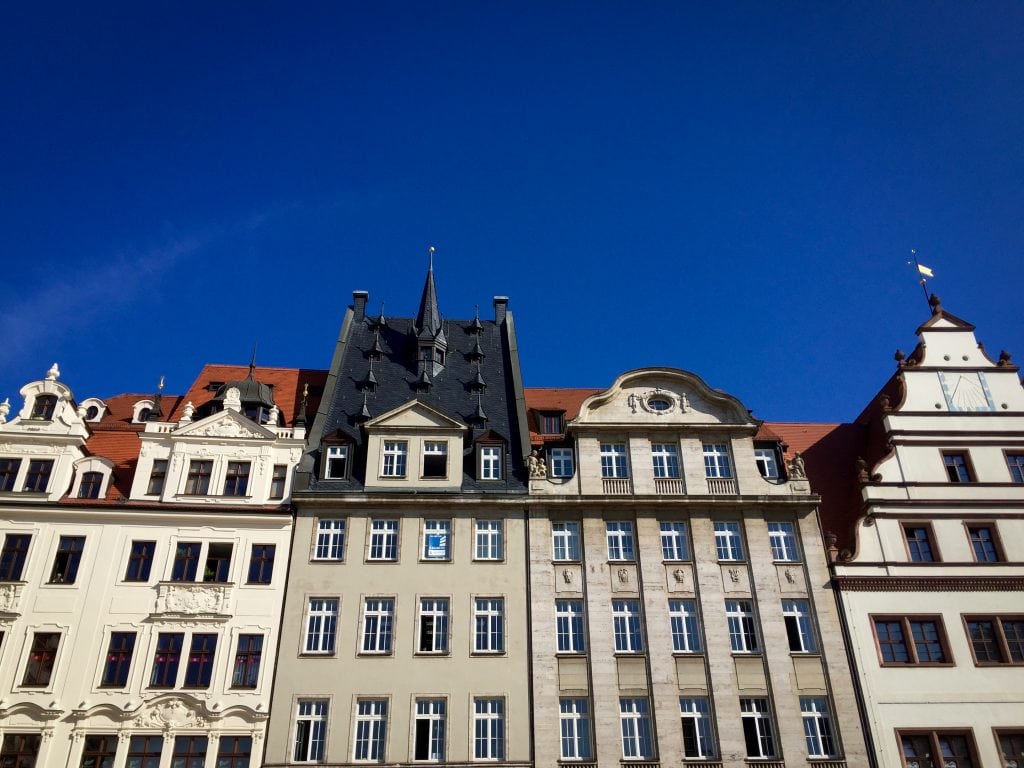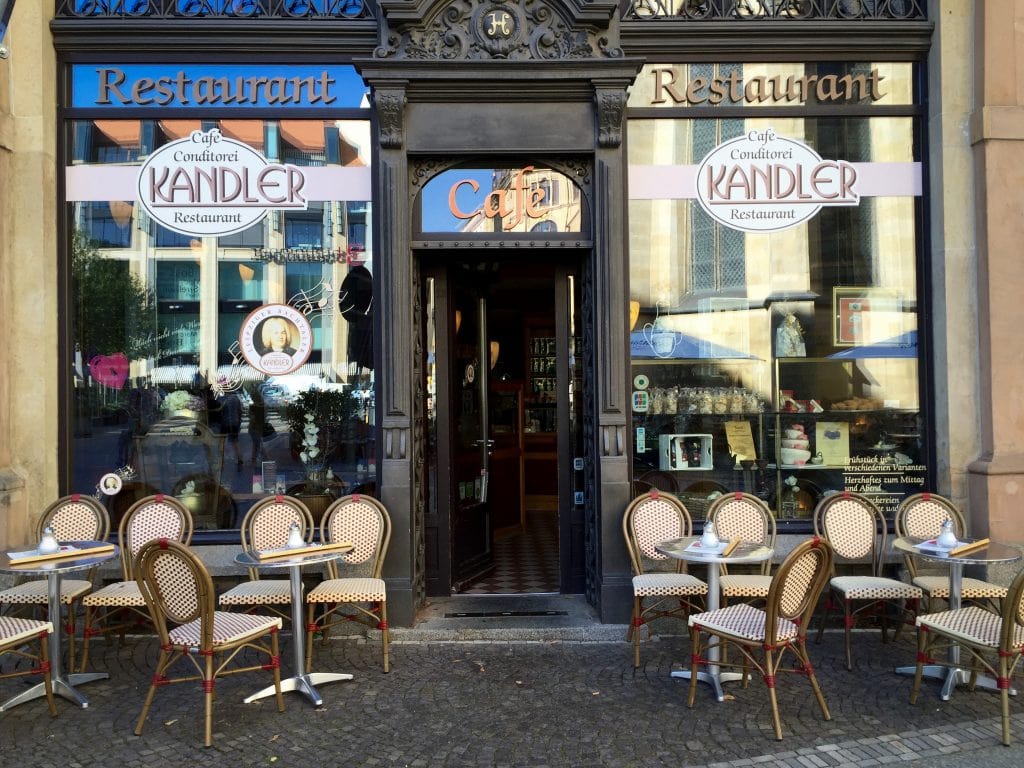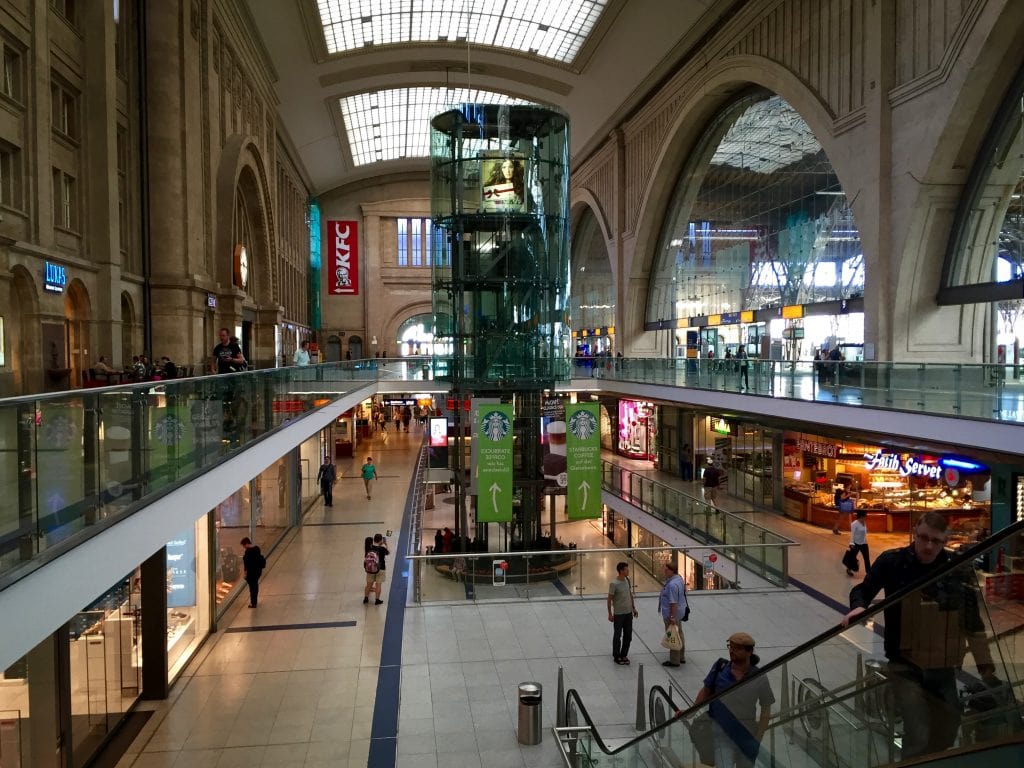 <Leipzig Hauptbahnhof is Europe's largest train station by area>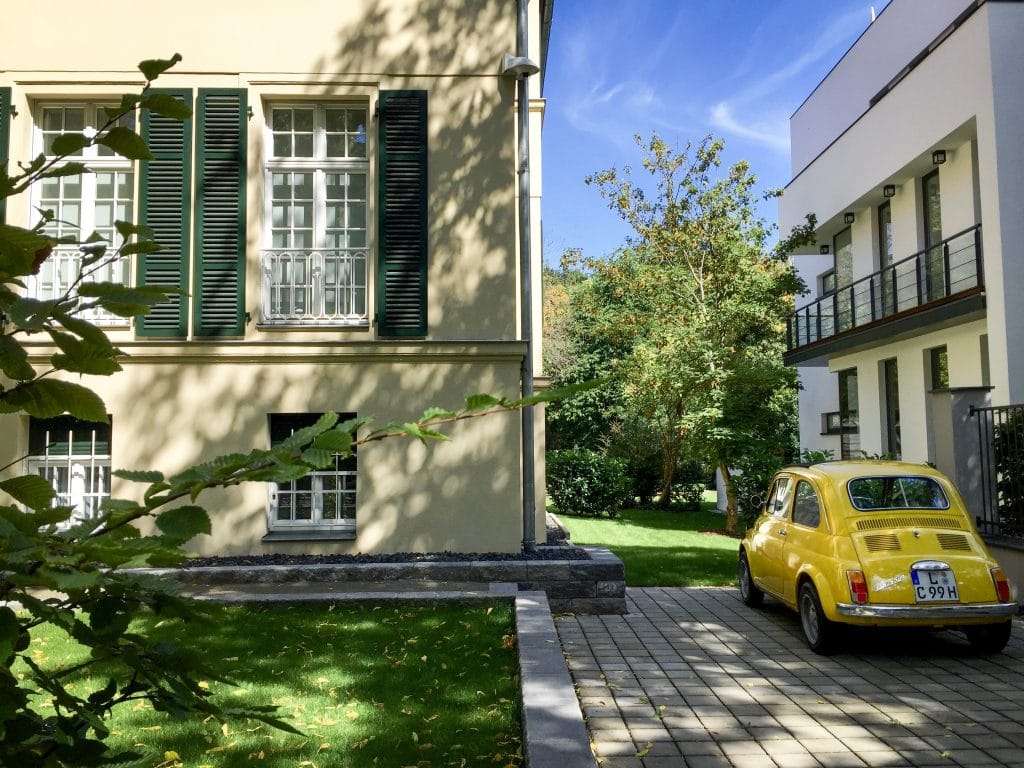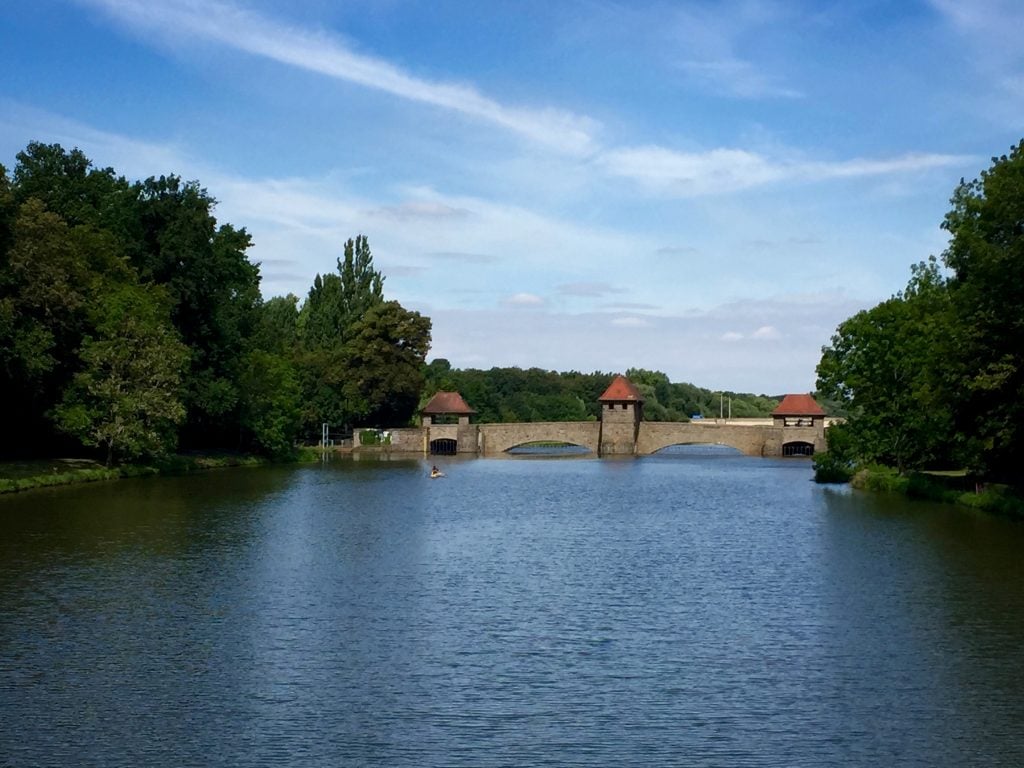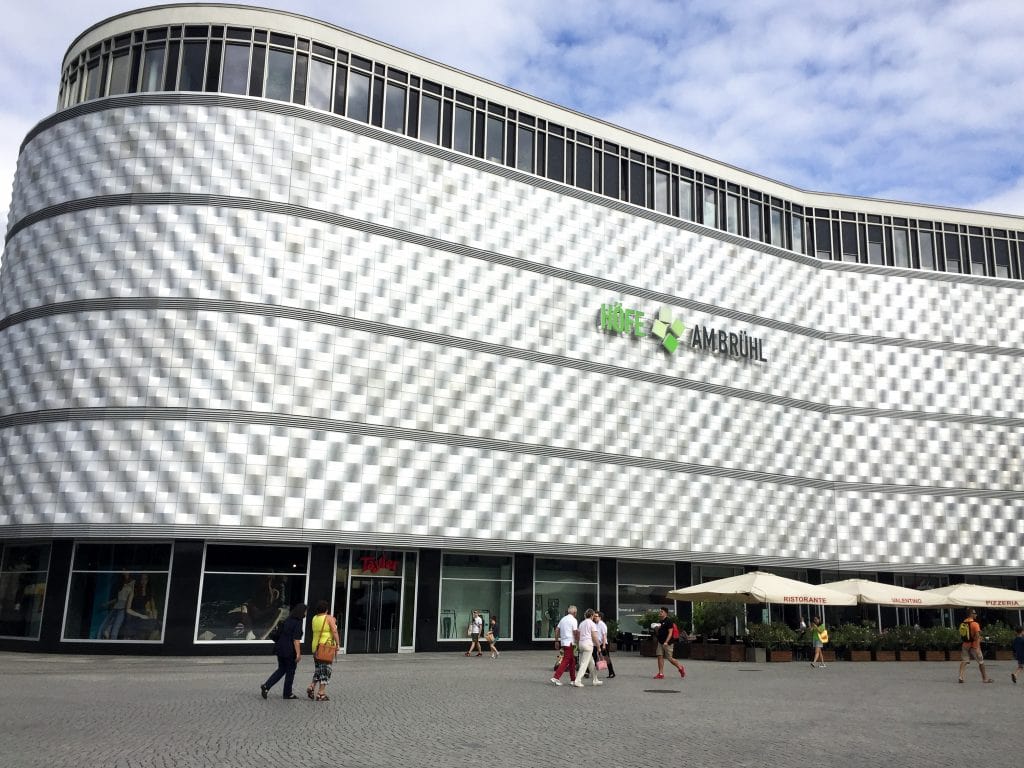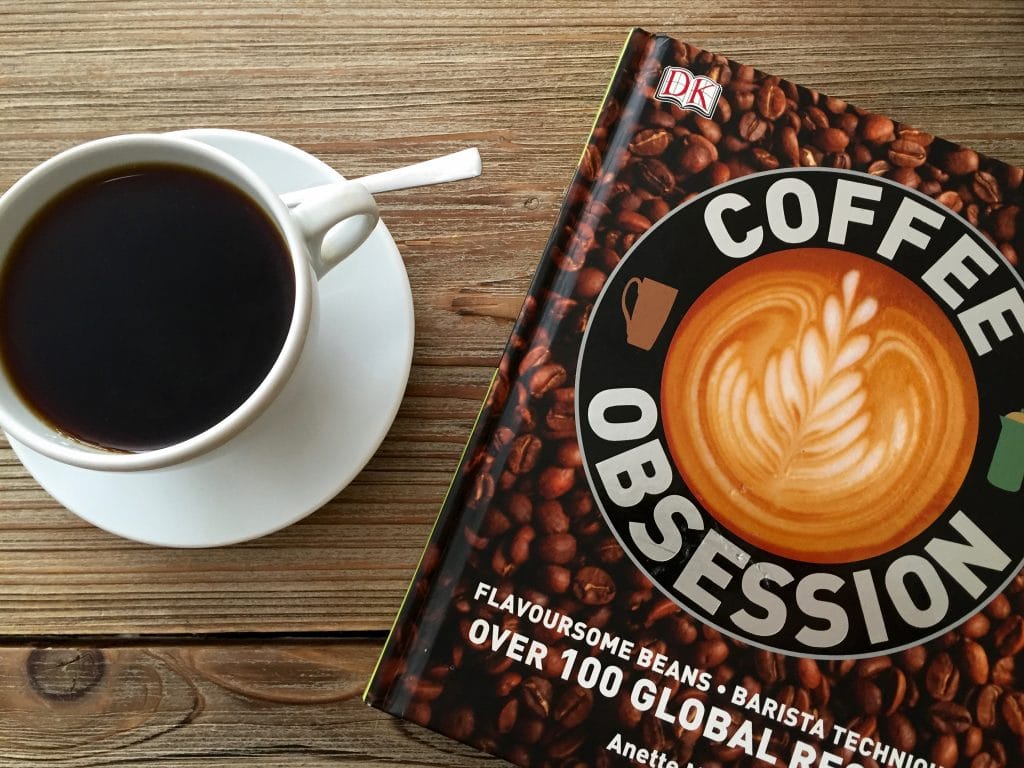 After spending a solid two hours in the city center and enjoying a V60 Colombian pourover at Uptown Coffee Bar located slightly south of the city center, I decided to make the trek to Plagwitz by foot.  It is actually quite the walk, but I can always use a bit of exercise, so it was a good decision despite taking a tram back later that day to catch my bus to Dresden.  The walk took me through parks, near rivers, and alongside a vast amount of green space.  That is enough to make anyone enjoy a city!  About an hour or so later, I arrived in Plagwitz and was on an immediate mission to get lunch.  I assumed that being a hipster neighborhood in Germany, I'd have my choice of food trucks, kiosks, and other small and quirky restaurants.  I definitely thought wrong.
Maybe I ended up in the wrong part of the neighborhood, but I just couldn't find any type of food that excited me.  I toyed around with grabbing some Syrian food at a kiosk but thought I'd walk around a bit longer to find a salad (it was exceptionally hot that day).  I walked and walked and walked.  Surely there were some vegetarian or vegan restaurants in Leipzig or something that would fulfill my needs.  But… nothing.  I eventually ended up near the south side of Plagwitz near railway tracks and extremely far away from businesses.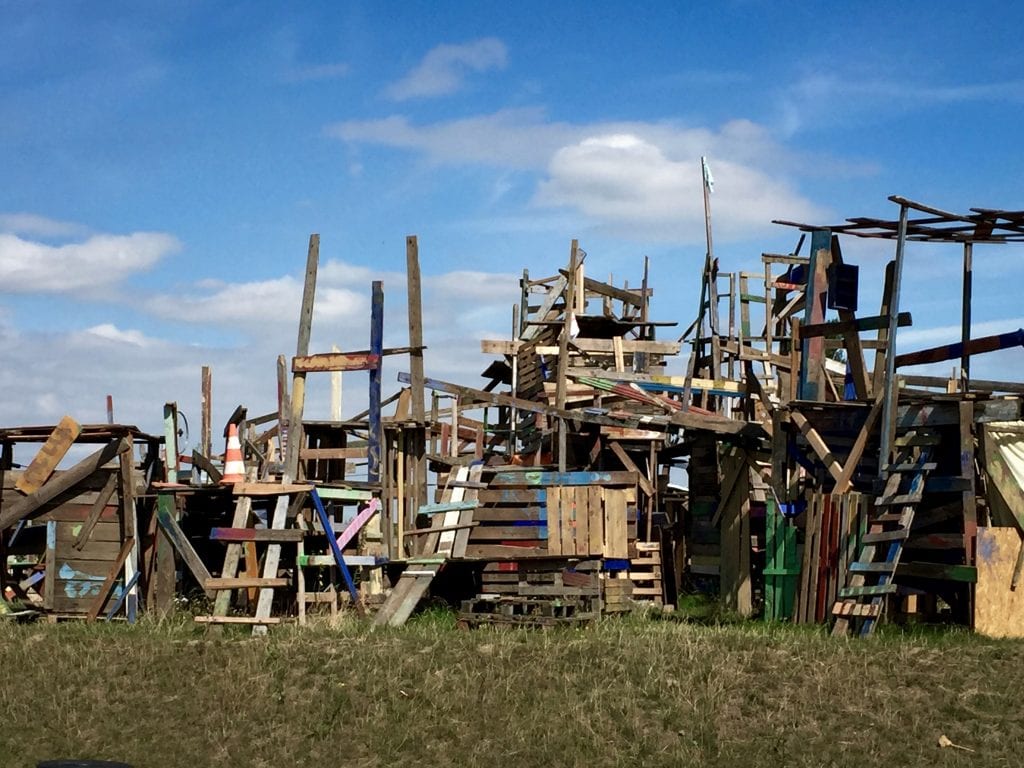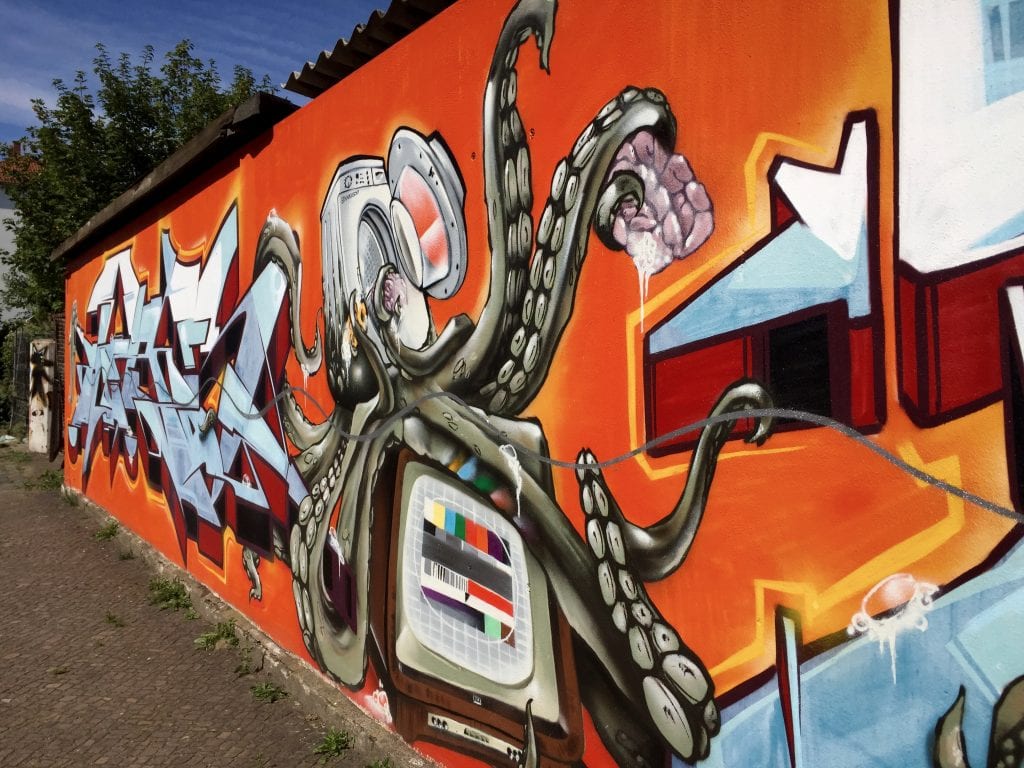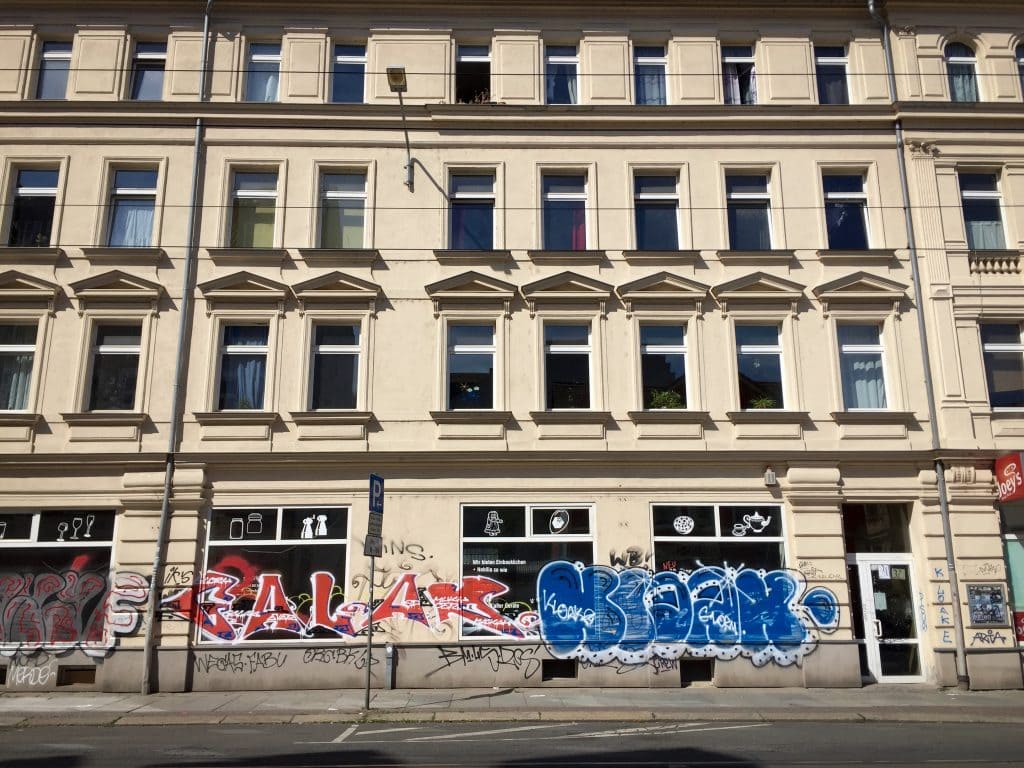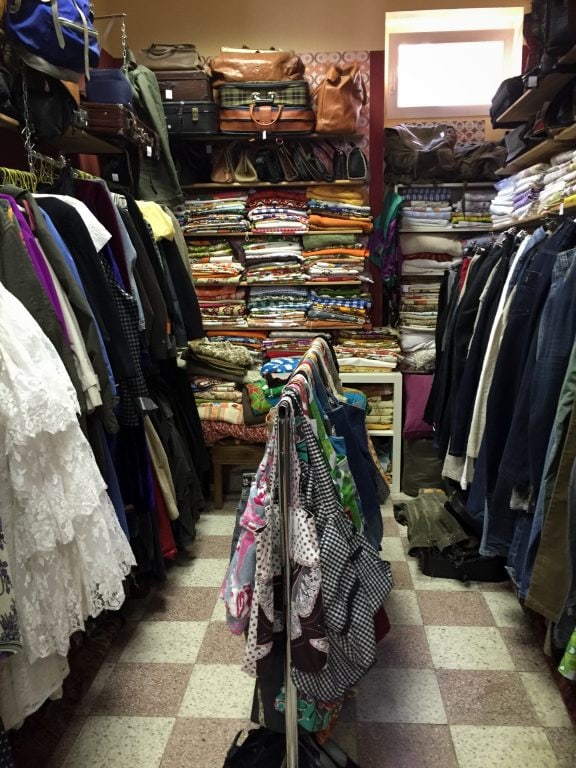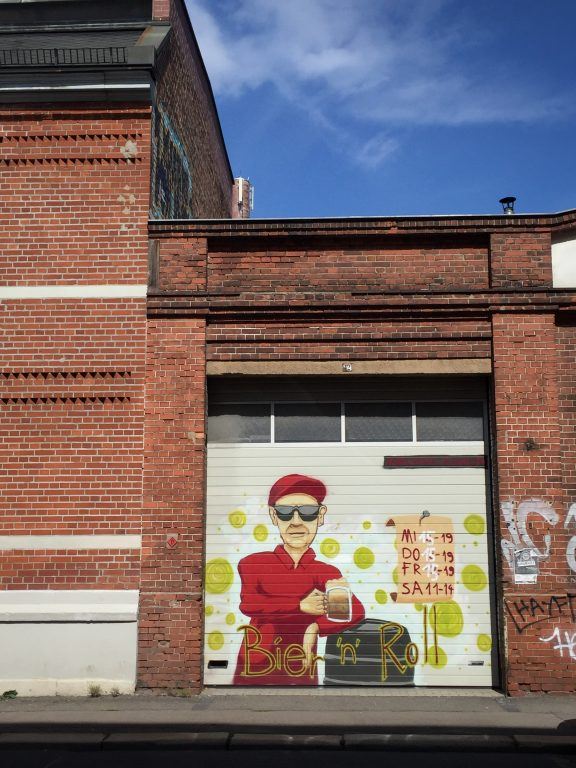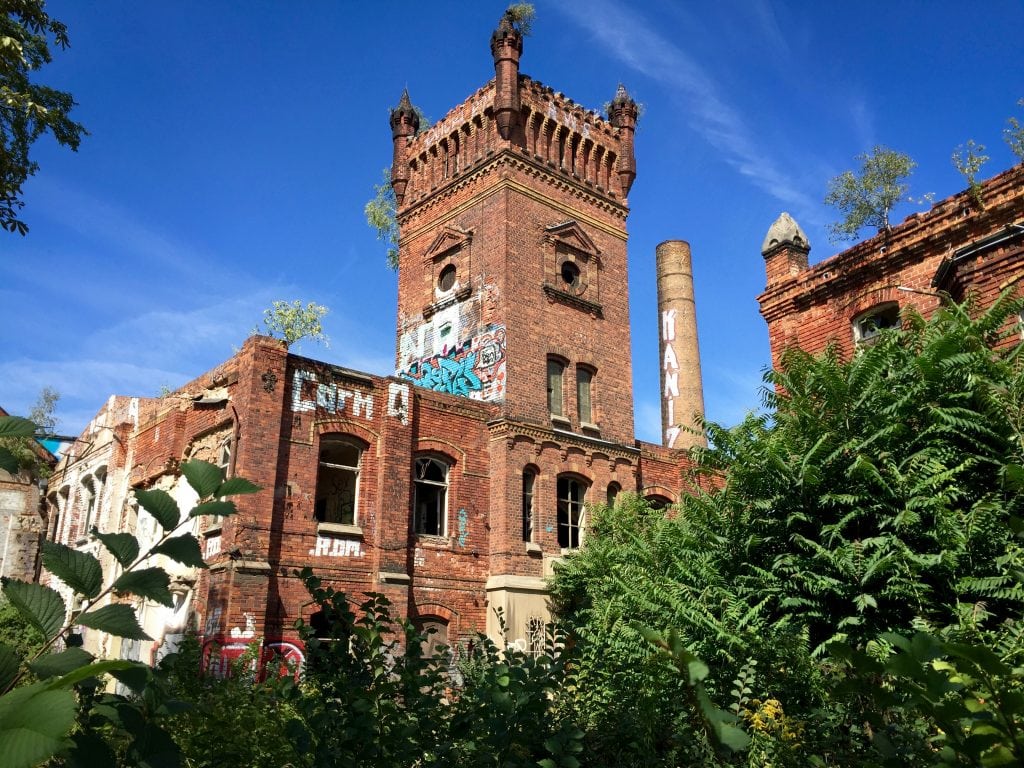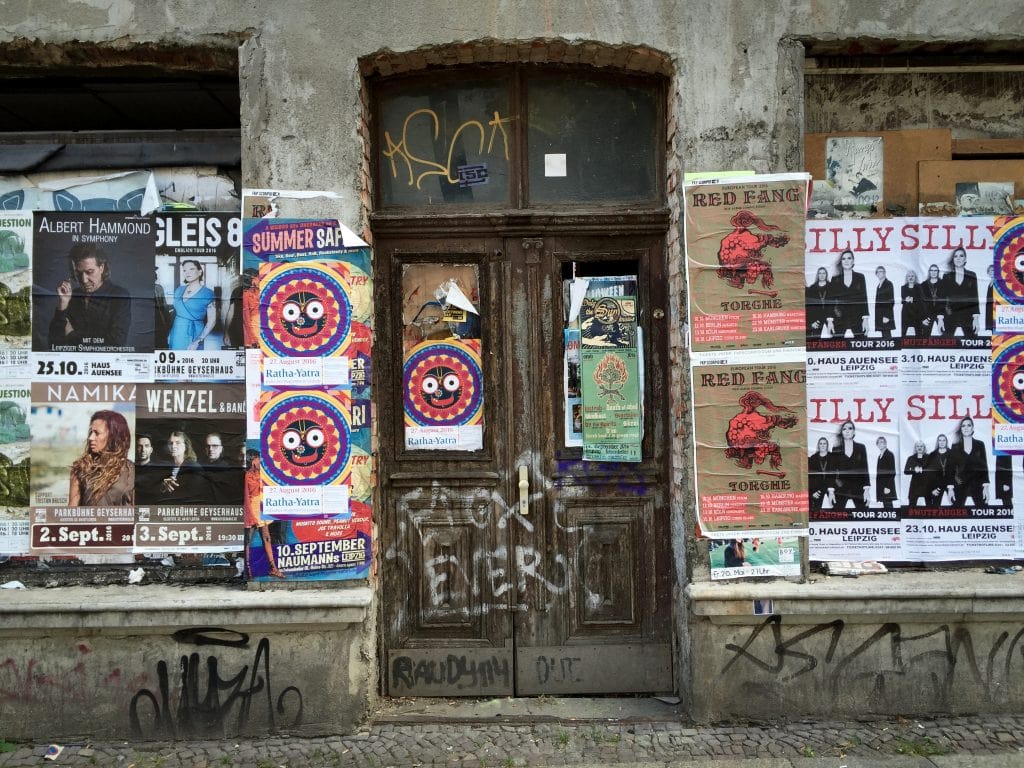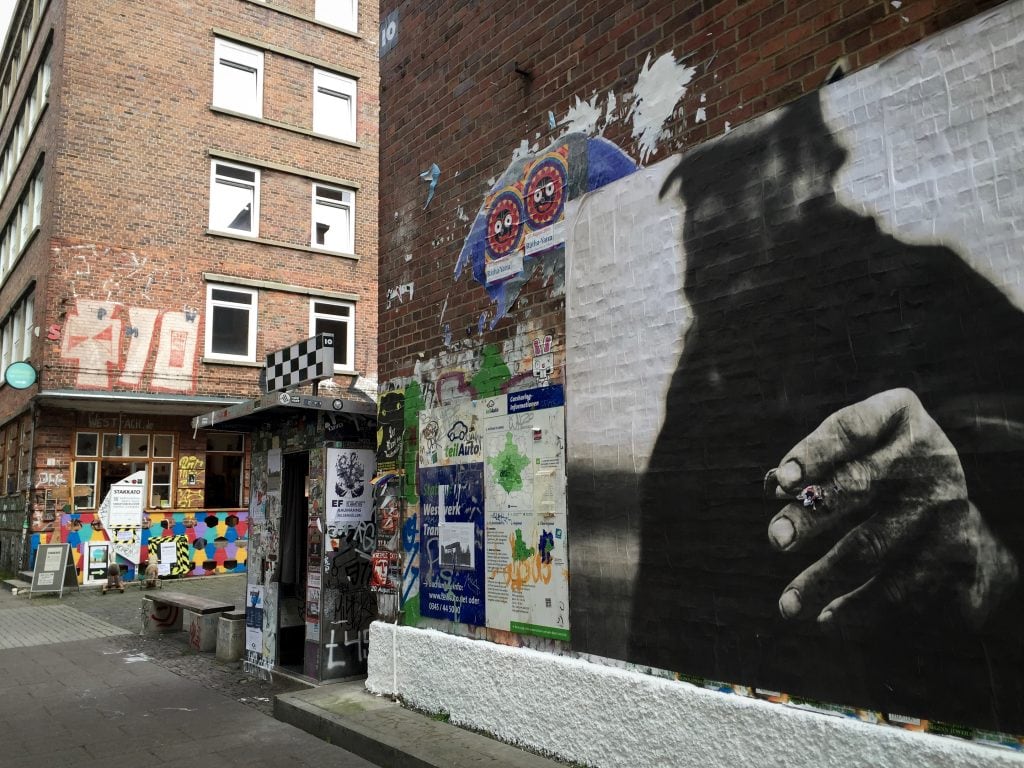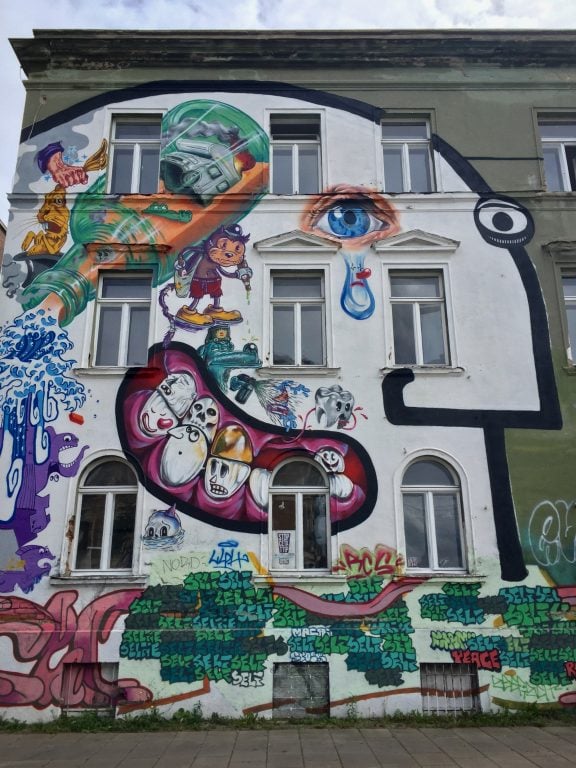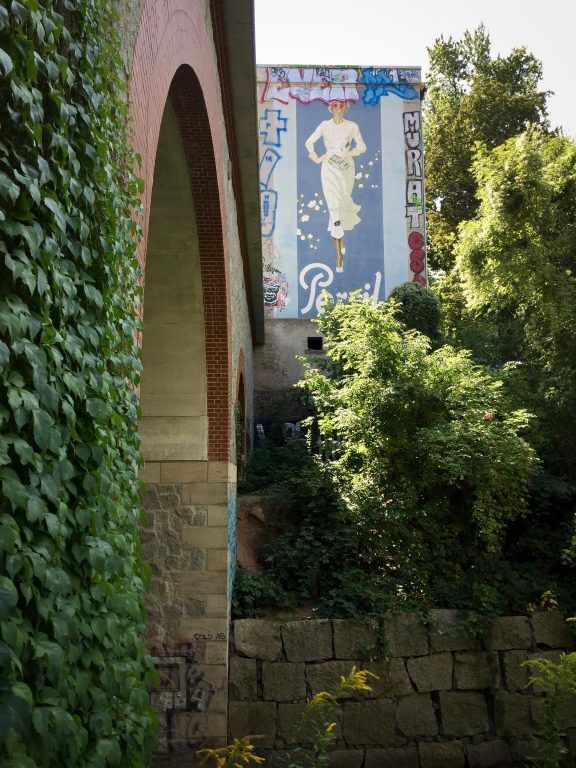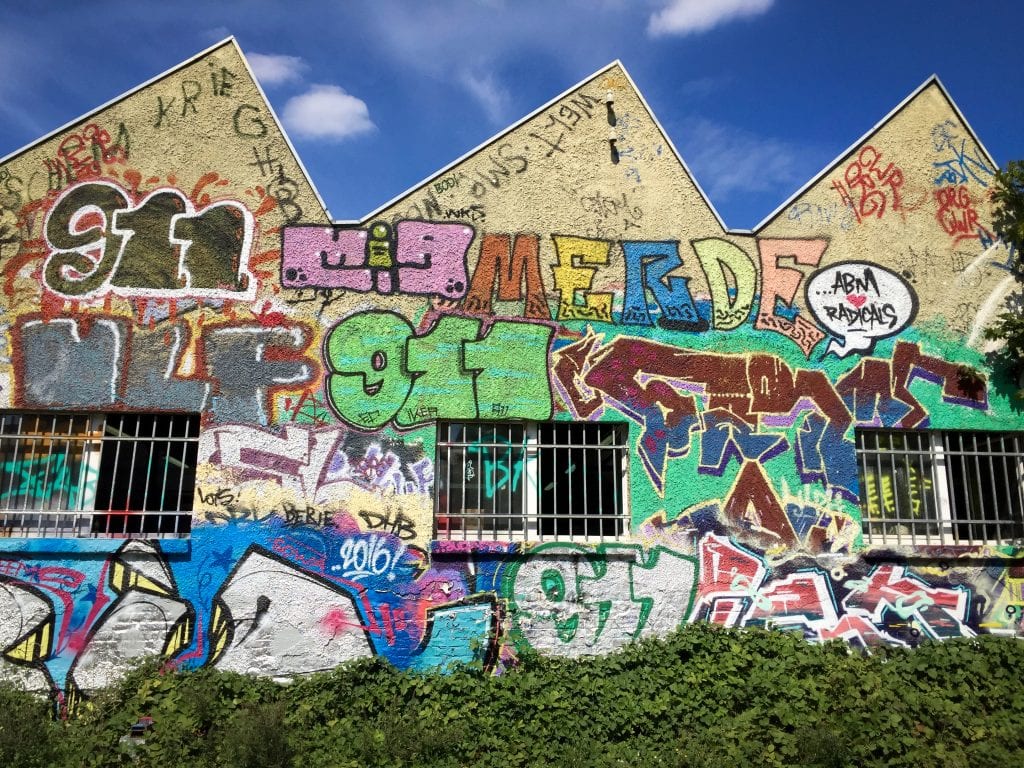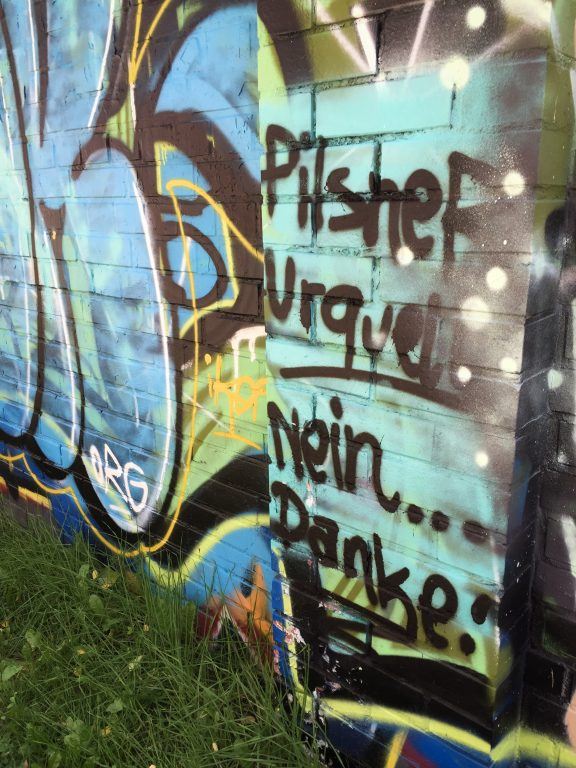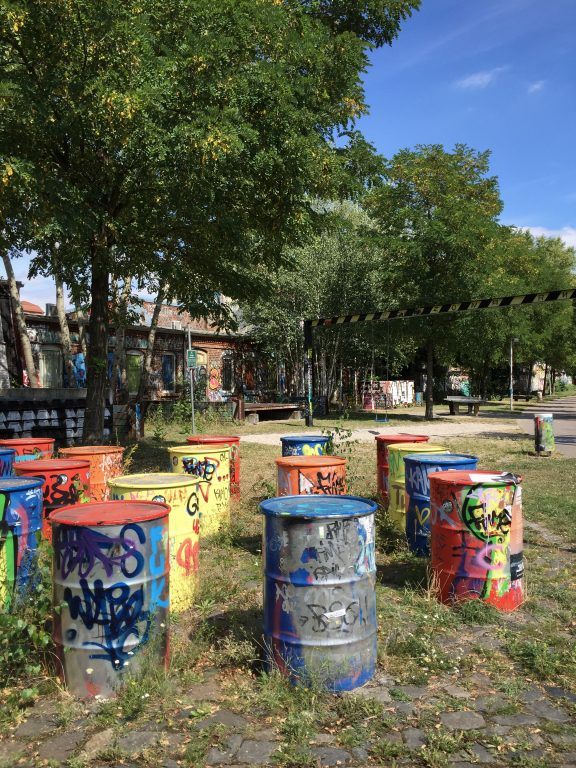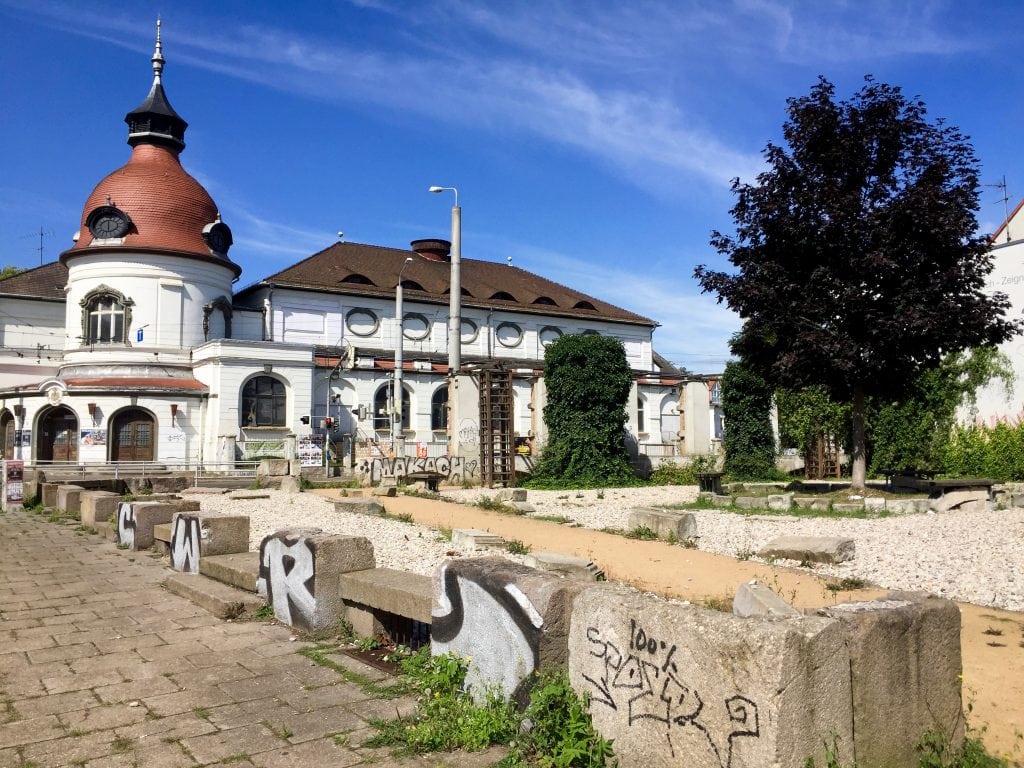 I had to be missing something.  Maybe the restaurants and cafes were located in a bit more underground and speakeasy-like setting.  I did find one Chinese restaurant located in what looks to have been (at one time) an abandoned warehouse building.  I passed it up still on the hunt for something lighter and fresher.  I didn't realize this would be, again, a big mistake.  While on the desperate hunt for food or something satisfying, I passed absurd amounts of street art and creative hubs.  It wasn't unusual to see people congregating around buildings and doors with buckets of paint and dreadlocks as they artistically put their emotions on display on a structure.  On the other hand, I think I spent this time wishing that one of them had just opened a cafe with good food.
I eventually stopped off at Brühbar, which was a specialty coffee cafe I had wanted to check out.  I ended up ordering two coffees just in case I never did end up finding food.  The coffee was tasty and filled me up enough to give me more time to locate a restaurant.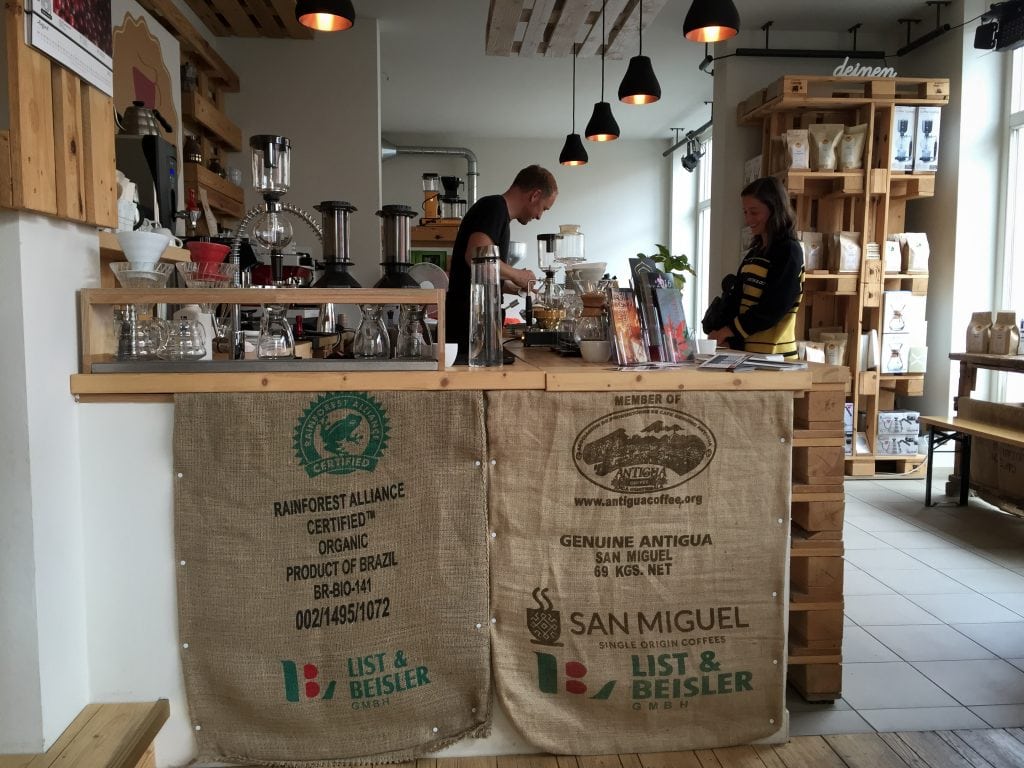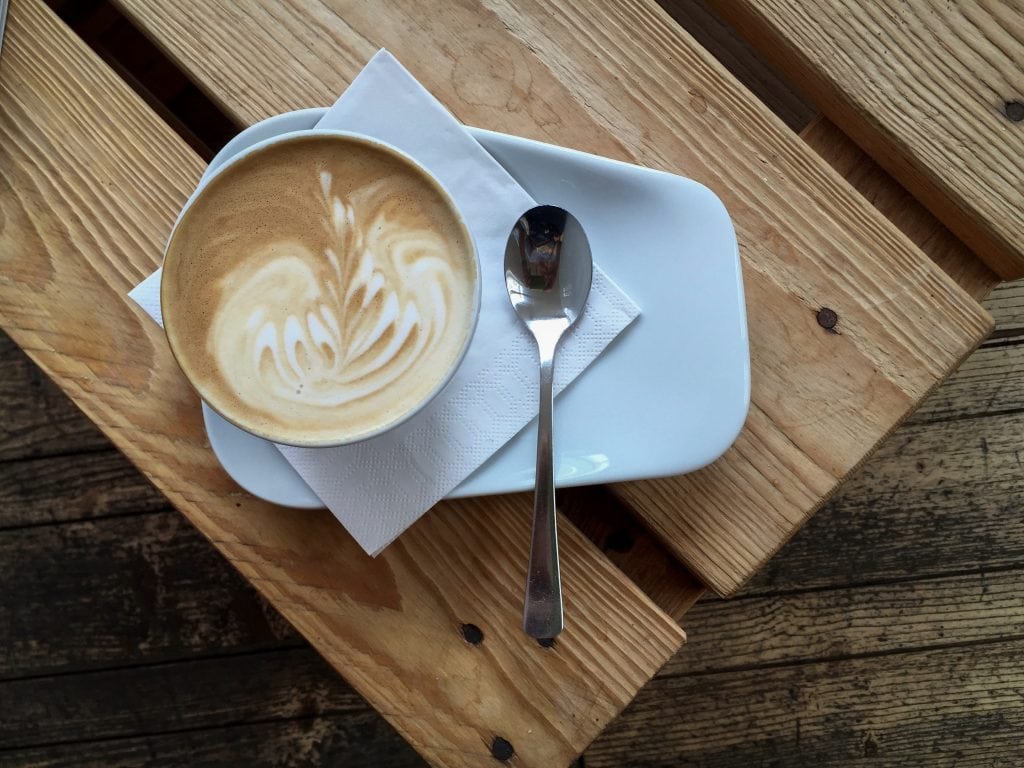 I eventually gave up.  At this time, I had actually spent four hours searching for food, and quite frankly, food aside, I just felt a bit uninspired by Plagwitz at the time.  Maybe Lindenau was more my scene?  Or somewhere else in the city.  Or maybe, and hopefully, I just did a disservice to Plagwitz and didn't look in the right places and in the right state of mind.  Whatever it was, I gave up on finding food in the neighborhood and traversed over to Karl-Heine-Strasse where I found a few places that looked acceptable.  One bad customer service experience after another (meaning not being served), I ended up at some falafel place.  The place also served tacos, quesadillas, and probably sushi or something else really far-fetched.  While edible, it definitely wasn't anything to write home about (service was great though).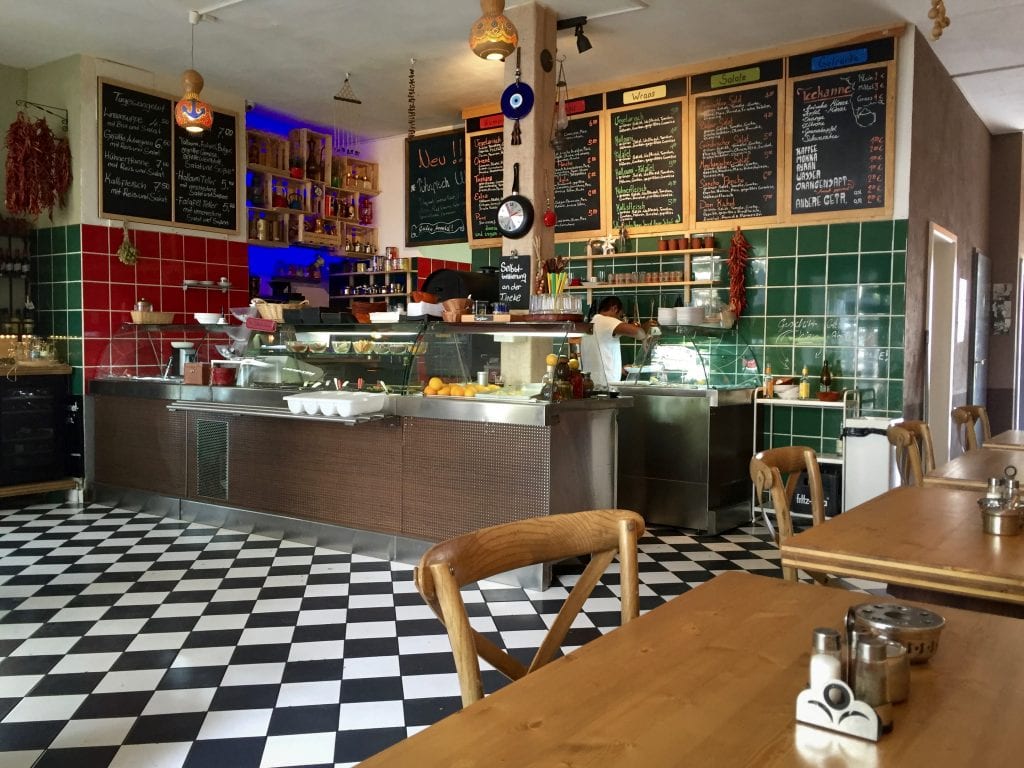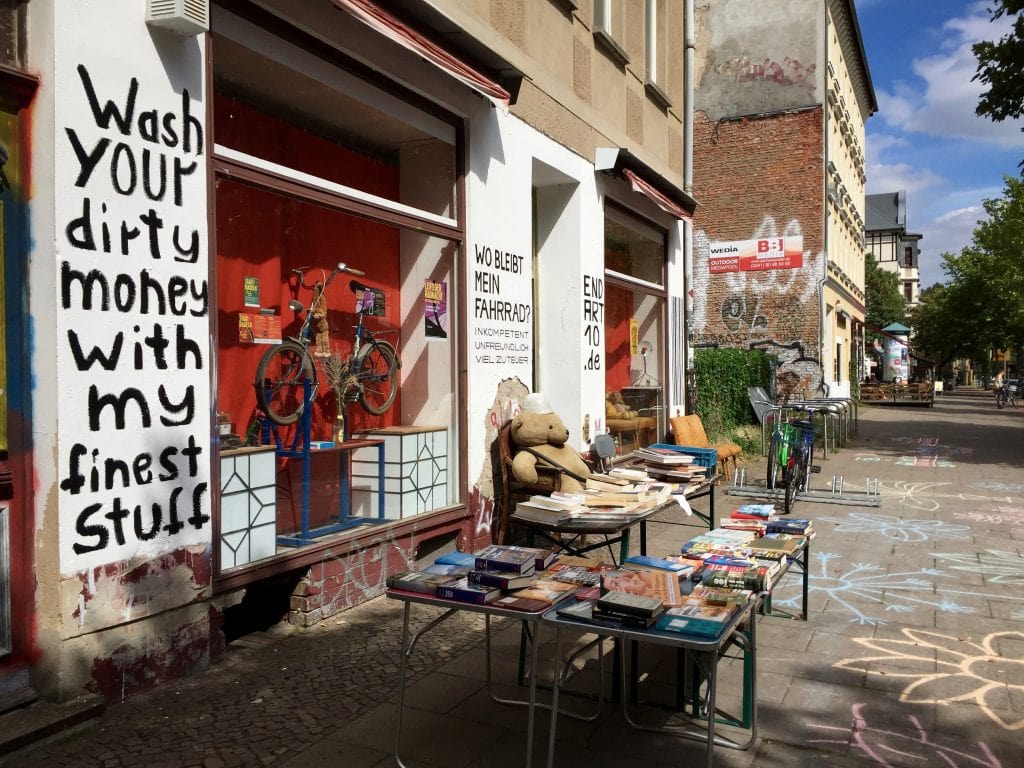 After eating, I caught a tram back to the city center and located my bus stop to get ready to head to Dresden.  But during that time I couldn't help but feel a bit upset that I just couldn't connect with Plagwitz.  I am not a hipster.  I also don't like the term 'foodie' (I like foods from all around the world, not something put on a plate with foam and tweezers).  But I like young entrepreneurs, creative minds, and unique businesses and concepts… so I tend to check out neighborhoods in cities that may potentially house these types of residents.  I clearly missed the mark with Plagwitz.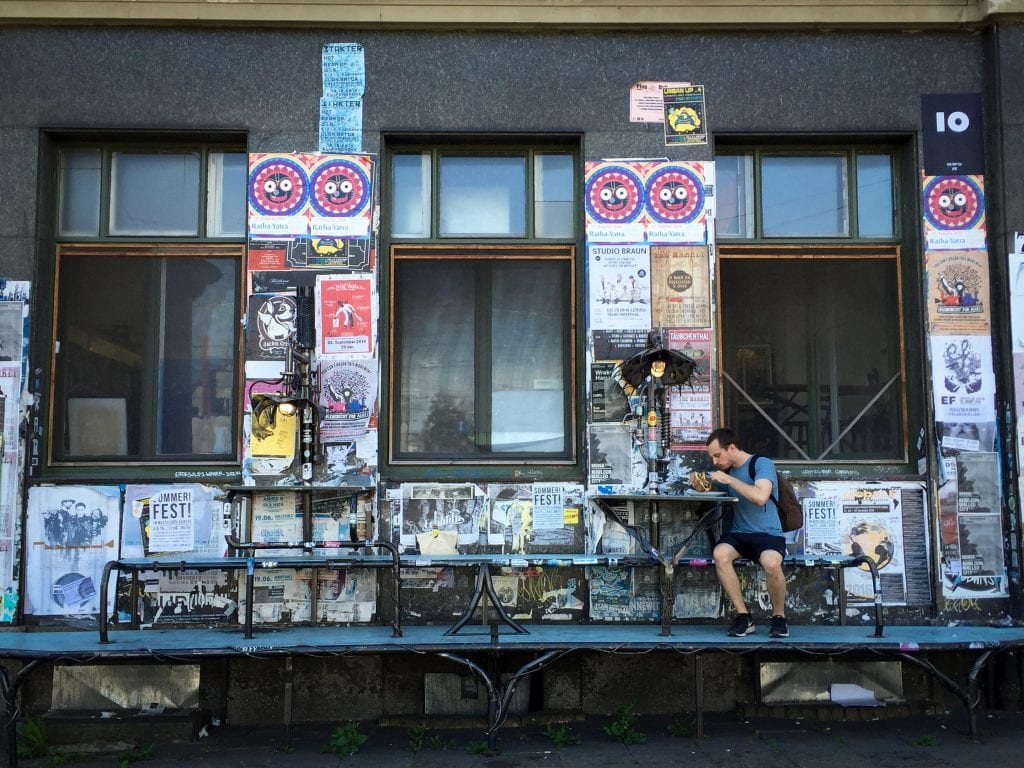 As I boarded my bus to Dresden, I couldn't help but think that maybe I needed to avoid the city's Neustadt (the 'hipster area' of Dresden) despite staying overnight there.  I didn't want to encounter the same situation that I had faced in Leipzig and really wanted to feel inspired by the city as Dresden had long been one of my dream cities to travel to.  Little did I know that I would be completely unable to leave Dresden's Neustadt the next day as it was everything and then some (another post for another day).
Leipzig and I completely hit it off, but Plagwitz and I just didn't connect.  It is not to say that I didn't like the neighborhood, I just think that I probably need to be there with a local resident or with more time to explore it in a deeper manner.  I will return one of these days- I am certain of that.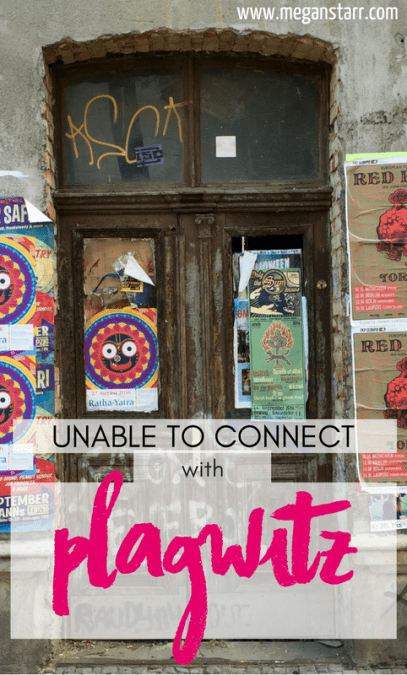 Have you ever visited a neighborhood or city that you just didn't connect completely with?  
And for those from Leipzig or know the city well, please leave me some tips or suggestions in the comments of how to enjoy Plagwitz or another Leipzig neighborhood next time.  Thanks!