There is no shortage of amazing places to visit in Ukraine. Most of us that have traveled the country extensively know this. Unfortunately, not everyone has had the opportunity to visit Ukraine beyond Kyiv and Lviv and I think that they absolutely should!
Please note that I do NOT encourage traveling to Ukraine currently and will not be doing so myself. I will update all Ukraine content on this website in due time. Thanks!
So, I asked a group of travelers where they want you to visit beyond the main two touristic cities in Ukraine and this post shows what we came up with.
We are highly aware that there are many missing from this list and that there are so many things to do in Kyiv and Lviv that they should be visited anyway. We hope that you can submit them into the comments section for others to see and add to their list!
Without further ado, here are 18 AWESOME places to visit in Ukraine… that are not Kyiv or Lviv.
Kharkiv
We were in Ukraine in May and Kharkiv was an unexpected highlight. Kharkiv has been incredibly important in Ukrainian history – particularly under Soviet rule when it was an industrial and academic powerhouse. More recently, it's noted as the closest major city to the ongoing war in the Donbas. Despite all this, the city feels optimistic, and there is a wealth of things to do.
Exploring the UNESCO-shortlisted Derzhprom building was a thrill, as it is such a foundational piece of the Soviet architecture vernacular. Another highlight was the city's metro stations, each with captivating futuristic designs (or what futuristic was back in the mid-1970s, when it was first opened).
Top off your day by riding the impossibly long cable car over Gorky Park, but maybe skip the food court at the amusement park adjacent to it. I'm no coffee expert like Megan, but one of our favorite things in the city where the trucks parked everywhere pouring fresh shots of coffee for around 50 cents a cup!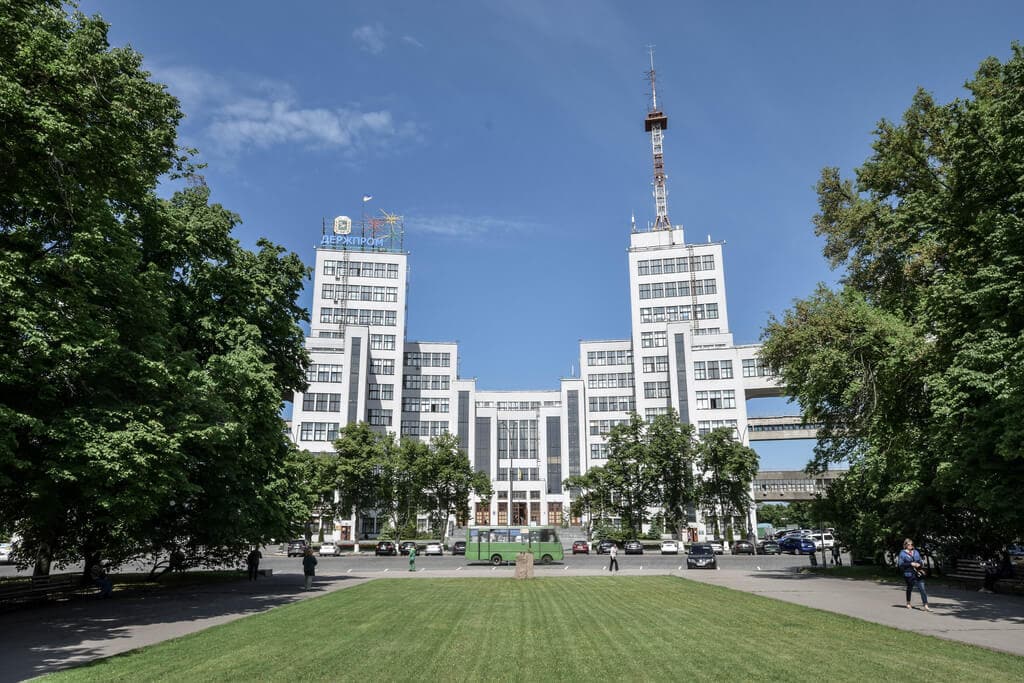 Nick Myers, USA: He works a corporate job in market research by day and spends the rest of the time daydreaming about his next adventure. For more travel inspiration, check out his blog Concrete and Kitsch.
Despite being the second biggest city in Ukraine and a former capital of the Ukrainian Soviet Socialist Republic, Kharkiv is often overlooked by locals and tourists alike. Many people are quick to write off Kharkiv as 'too Soviet,' but the city has never struck me as gray or depressing.
In fact, the Soviet architecture here isn't afraid of a little flair – including the Soviet hammer and sickles that still adorn a few buildings. One of Kharkiv's main attractions is Gorky Park, complete with leafy canopy trees and a small amusement park.
But the greatest pride is the old Soviet commuter cable car. The city has spruced it up in its transformation to a leisure attraction, though you still have to leap on and off as the cars swing around each end at full speed. Kharkiv is also a happening university city, with a strongly-caffeinated coffee scene.
And for a different kind of buzz, Kharkiv's cocktail game is one of the best in the country. One of the bartenders finally delivered a Negroni I enjoyed – turns out all it needed was a little bubbly prosecco.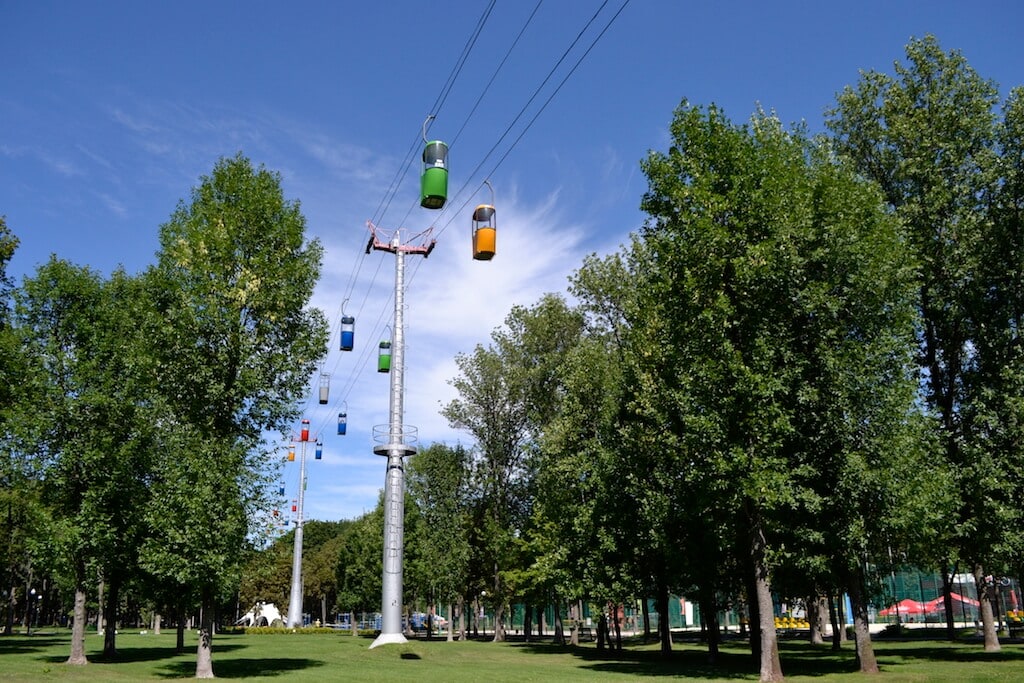 Amy Butler, USA: Amy Butler is an American English teacher currently living in Kyiv, Ukraine. Click to read more about her adventures in Ukraine.
Mukachevo
Mukachevo has many things to offer. I really liked that the city felt both really authentic and real but at the same time. It also had some of the picturesque elements that many tourists will enjoy such as beautiful old buildings and even a big castle on the top of a hill.
The Carpathian mountains are just a stone's throw away and through the city runs the charismatic Latorica River where people fish swim and even some wash clothes in.
The size of the city is nice and people are warm and welcoming but don't necessarily expect that they will be able to have long and advanced conversations with you in English. Great city to visit for adventures and to see everyday Ukrainian life unfold.
I rented a house there spontaneously as I was passing through on a bike trip but there are also cheap hotels and hostels available.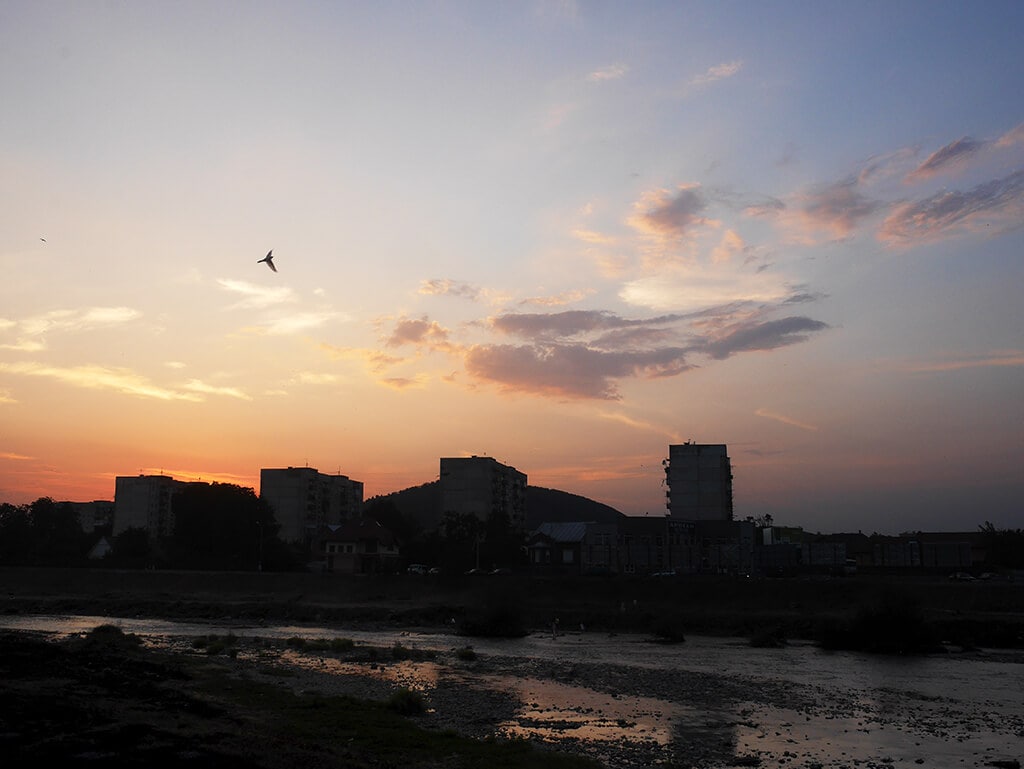 Patrick Wassmann, Denmark. Patrick is Danish and studying to become a Documentary Photographer. Photography was also what essentially brought him to this fantastic city! To see more from his travels, check out his Instagram.
Ivano-Frankivsk
Ivano-Frankivsk doesn't seem like the most obvious destination for travelers visiting Ukraine. The city serves as a getaway to the beautiful Carpathian Mountains but not many people decide to actually stay there. Ivano-Frankivsk (formerly known under its Polish name "Stanisłów") used to be a grand place connected to noble Potocki family – these days there are only remnants of the great past strewn around the city. But Ivano Frankivsk is still a great place to visit!
It might not be as beautiful as nearby Lviv or Chernivtsi but it has its moments like the only town hall in Ukraine built in modernist style or pedestrian "one hundred meters street". What I liked the most about Ivano-Frankivsk was the amazing cafe scene!
I literally spent the whole day visiting as many of them as possible as they were so great and so crazy cheap! Ivano-Frankivsk is a fun and laid-back city and I wouldn't mind returning there to spend some more time simply relaxing in this cool place.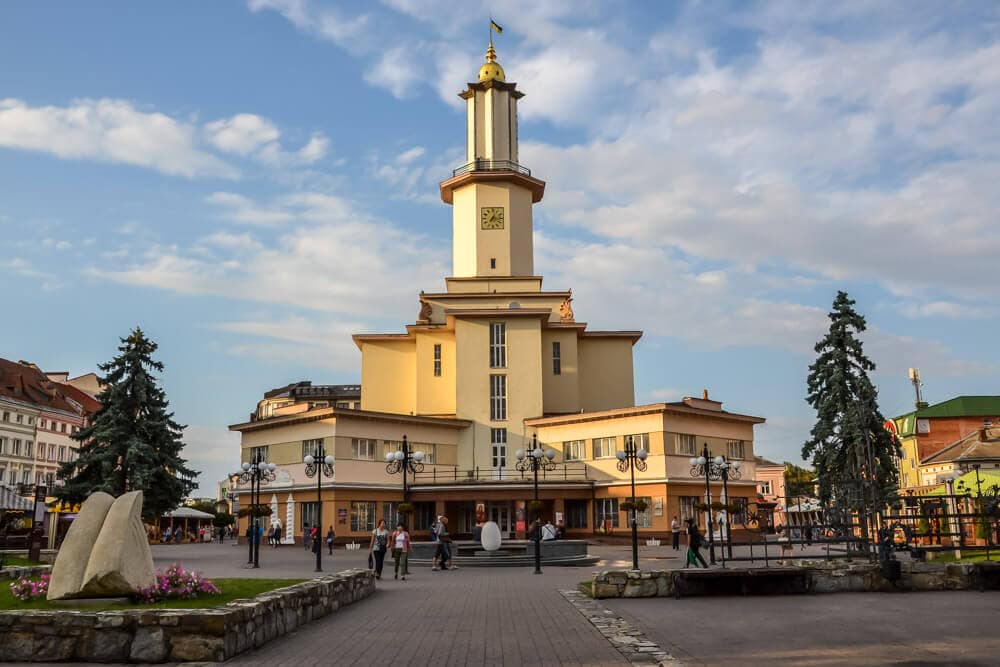 Kami Napora, Poland. Kami is a Polish travel blogger who loves checking out offbeat and alternative locations all over the globe. She is a go-to for suggestions and recommendations in Central and Eastern Europe! Click to read more about her travels in Ivano-Frankivsk.
Odesa
Odesa seems to be on a lot of local tourists maps but gets overlooked by international tourists. I don't know why. It's a cosmopolitan city with some beautiful architecture, not to mention the beaches on the Black Sea.
Ukraine isn't the first beach destination I think of, but it's hot in summer and the beaches are good. Arcadia would rival some of the big clubbing areas of Western Europe.
You can dance all night in a superclub like Ibiza or Itaka and then sit on the beach and watch the sun come up. In the city, the people-watching is great if you sit in a cafe on the main street of Deribasavkaya or in City Garden and watch the locals promenading.
The atmosphere seems different from the rest of Ukraine somehow. If you want something a bit different, Odesa has thousands of kilometers of catacombs underneath that you can tour or you can head to the Shustov winery and do some brandy tasting.
Kate and Kris, UK. Kate and Kris are British English teachers who now living in Kyiv but spent two years living in Odesa. Click to read more about their experience exploring the catacombs beneath Odesa.
Odesa is a great city to visit if you want to combine beautiful old buildings with relaxing time by the seaside. Explore the city's nightlife and you are in for a treat. I decided to find accommodation in the city center and go to the beach during the daytime.
To be honest, I was a bit disappointed with the beach as it was quite dirty, but there are also many places offering beach clubs with large pools if you are keen on that. I preferred walking along the seaside promenade instead.
The city center is full of Art Nouveau houses, so make sure to look up to study the beautiful ornaments on the buildings. On your way out for dinner, stroll through one of the parks, and you will probably find elderly men playing chess under the trees.
If you like clubbing, the Arcadia area is the place to go. If you, like me, prefer more relaxed bars, there are plenty to choose from in the city center, so just wander around and stop where you feel like.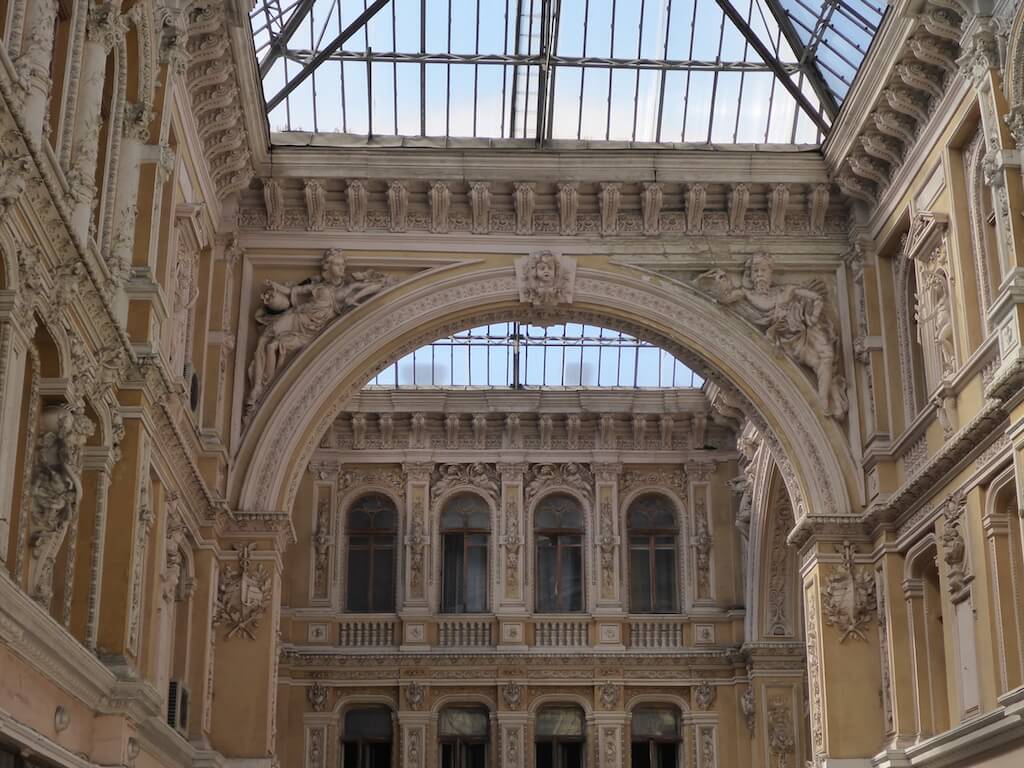 Linn, Norway. Linn is a travel addict (aren't we all?!) that loves to take every chance she gets to experience new corners of the world. Check out her blog to read more about her adventures around the world.
Zhovkva
The city of Zhovkva lies about 30 km from its closest hub, Lviv, and that makes it an ideal day trip. The town is small and walkable with places to eat from coffee and cakes to Ukraine borscht. The first step should be its small, but well-stocked, Tourist Info center where you can get a map and climb the tower for the panorama. The town was founded by the nobleman and statesman, Stanislaw Zholkovsky, and inherited his surname.
He employed an Italian architect, Paolo di Ducato Clemensi, to lay the town as an ideal town: the castle as the head, the market as the lungs, the town hall as the stomach, the city gates as the arms and legs, the churches as the heart.
Today it is the only such surviving town in Ukraine (for your interest, Versailles was also laid out as the ideal town). Zholkovsky died during a military campaign against the Turks and his head was put on a pole in Istanbul to warn the Sultan's enemies.
Zholkovsky's widow later ransomed it to bury it in one of the Zhovkva churches. The town boasts a castle (do visit it!), a few churches of brick-and-mortar and a few wooden churches, a closed former synagogue and a lovely town square.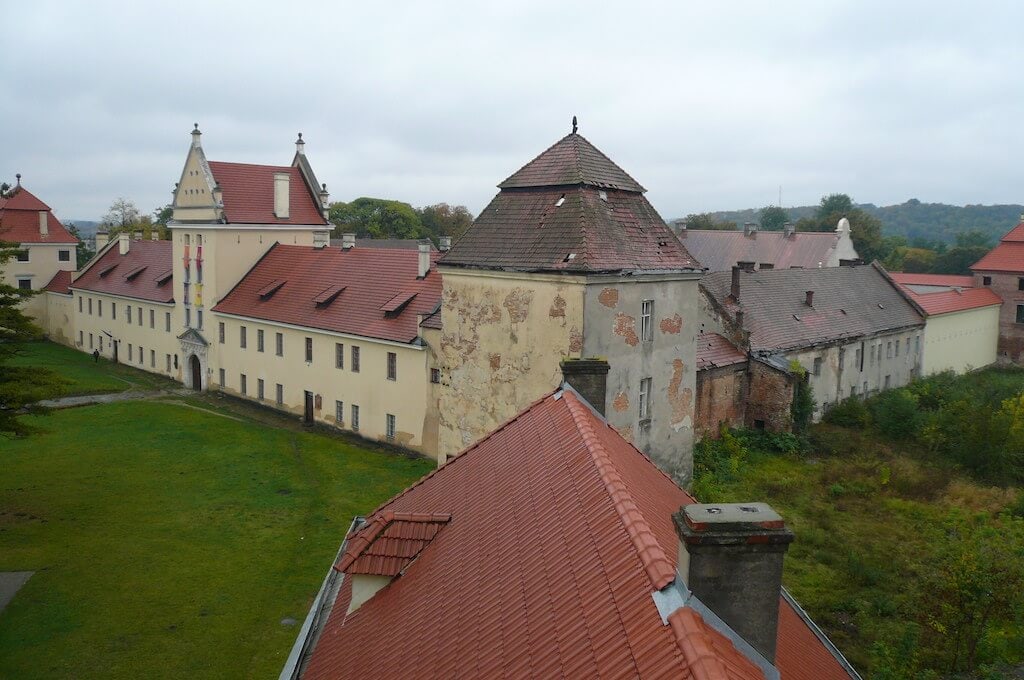 Zolochiv
Zolochiv is located 1.5 hours via a bone-rattling bus ride from its closest hub, Lviv, but it is best visited on a scheduled bus tour (known as the Golden Horseshoe) from Lviv as part of three castles in the area as its tourist potential is underdeveloped.
Zolochiv is famous for its castle but one would struggle to waste 3 hours of a bus ride to spend about 1 hour at the site. Zolochiv Castle was a favorite of King Jan Sobieski and his sweetheart, Queen Marie Casimiera.
She came as a lady-in-waiting to another Polish queen and Jan Sobieski noticed Marie Casimiera then, but his mother was against this match. Marie Casimiera married another nobleman, Ian Zamoiski, but soon became a widow. Jan Sobieski's mother died too, and the couple could finally marry.
The new Queen was unpopular due to her lower social background and ambitions to reign over the King and the country. She started to withdraw to Zolochiv and during her time, the castle was splendid. After Jan Sobieski's death, she left the country.
Her heart was interred in Paris and was lost during the French Revolution. Out of her eighteen children from both marriages, only four reached adulthood. The Zolochiv castle is a tribute to the Queen Marie Casimiera and her time (but they don't even seem to have a portrait of her for some unknown reason).
Ele Pranaityte, Lithuania. Ele is a travel blogger and has an extraordinary knowledge of Central, Northern, and Eastern Europe. You can read more about her travels and travel planning services by clicking here.
Uzhhorod
Uzhhorod, the capital of Transcarpathia province, is Ukraine's gateway to the West. Located in the tri-border region shared with Slovakia and Hungary, this small town is both culturally and politically oriented towards the European Union rather than Kyiv.
Uzhhorod used to be called Ungvár for many centuries and the Hungarian influence can still be felt today. Uzhhorod Castle has a huge Citadel which is the town's biggest attraction.
Nearby, the bright yellow Greek-Catholic Cathedral, with its two steeples, stands out as one of Uzhhorod's finest buildings.
A cobblestone street with plenty of potholes leads down to the old town where one will find many cafés, restaurants, and shops as well as buildings from the times of the Austro-Hungarian Empire. A pedestrian bridge connects the northern and southern parts of town, which are separated by the Uzh river.
Being the only bridge in the city center, it is frequented by many people day and night. There are a couple of street cafés nearby which are fantastic places for people watching! I would recommend staying a few days to explore the nearby Carpathian mountains. If you do not have so much time, Uzhhorod makes for an ideal overnight stopover halfway between Budapest and Lviv.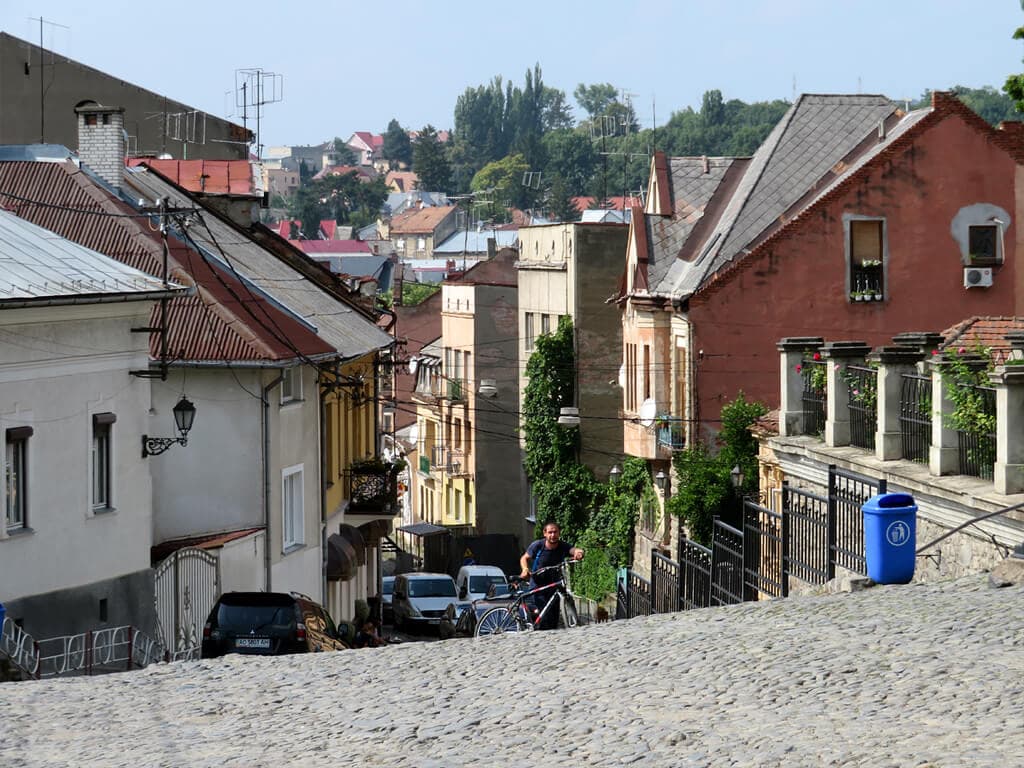 Amos Schmidt, Austria. Amos lives in Graz, Austria, where he works full-time as a professional translator and interpreter.
In his free time, he runs a travel blog and YouTube channel with stories, pictures, and videos from his hometown as well as from his trips to various locations.
Just a hop over the Slovakia border, Uzhgorod (Uzhhorod) is a small multicultural town in the western region of Ukraine (formerly in the Austro-Hungarian Empire, Czechoslovakia, Hungary, and the Soviet Union, its population is comprised of Ukrainians, Rusyns, Russians, Hungarians, Slovaks, Jews, and Roma). Central Uzhgorod is laid back in a sleepy Central European small-town way, and further out it gains an air of importance as a major border town.
Uzhgorod is a day-tripper's dream. As you stroll along the Uzh River and through the streets of the historic downtown, make sure to spot the numerous mini sculptures.
In the pedestrian zone, stop at a cafe or bar for a glass of local wine; during summertime, street-side patios offer respite and perfect people-watching vantage points. The Greek Catholic Holy Cross Cathedral is quite impressive in its blend of baroque and neoclassical elements.
A couple of museums illuminate the region's history. Fans of medieval history enjoy the 13th century Uzhgorod Castle, a citadel on a central hill, while the abandoned children's railway offers a glimpse into the Soviet times. And if you get antsy, Mukachevo, with its imposing Palanok Castle, is just a short bus ride away.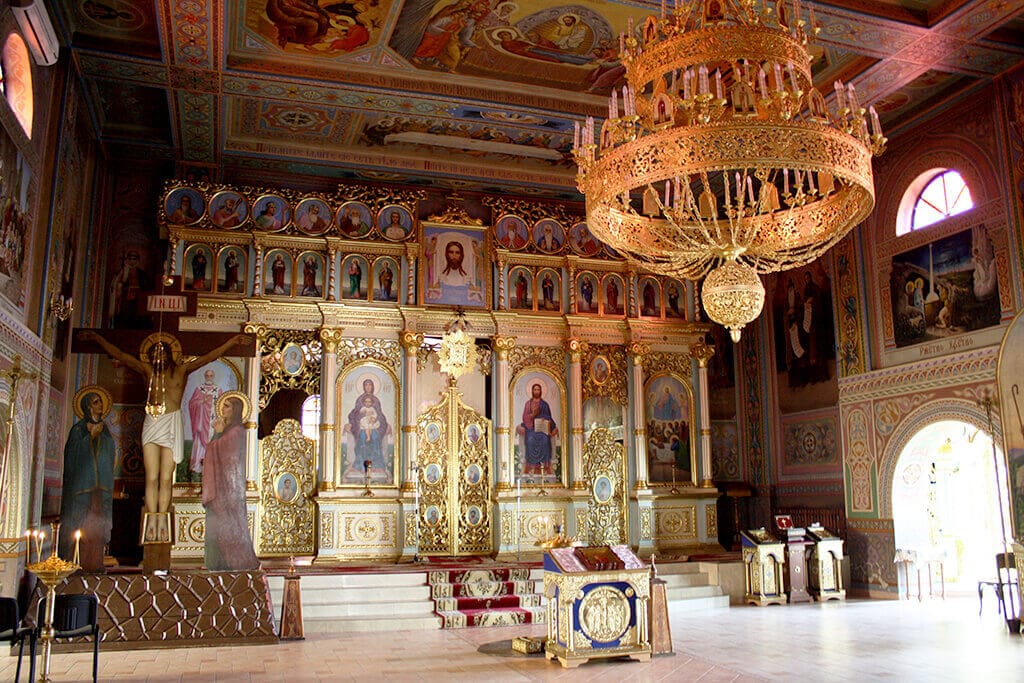 Peter Korchnak, Slovakia/USA. Peter is the co-founder of the food and travel website Where Is Your Toothbrush? His and his wife Lindsay Sauve's travel website focuses on epicurean adventures from their travels around the world.
Lutsk
Lutsk is an ancient Slavic town in northwestern Ukraine, the first reference of which goes back to 1085. As many places in Western Ukraine, its history was influenced by a few major powers.
From serving as the capital of Halych-Volynia, the Lithuanian Kingdom, Kingdom of Poland, Tatars and Russian Empire to independent Ukraine– this little town has seen it all. This, of course, makes for an interesting exploration!
While there is a mix of architecture inspired by its complex history (which I very much encourage you to enjoy, strolling through the old town especially), the must-see for everyone finding him/herself in Lutsk is the Lubart's Castle.
It is the pride of towns' residents, dating back to the mid-14th century. If you are particularly observant, you will notice that it is that exact castle illustrated on the 200 hryvnia bill (I challenge you to take a picture of both halves!).
If you are flexible with your travels, I highly recommend visiting in summer, particularly the end of June- beginning of July. Why?
There is an annual event called "A night in the Lutsk castle" that will enchant you with its programme, typically featuring medieval duke fights, street theatre, fire shows, traditional artisan crafts, food and drinks (such as homemade honey for example, or medovukha that is very popular in this region) and a symphonic orchestra!
Do not despair, however, if the timing is not perfect, you can still enjoy your visit to the castle, the town's architecture, as well as the town's rapidly developing street art any time of the year!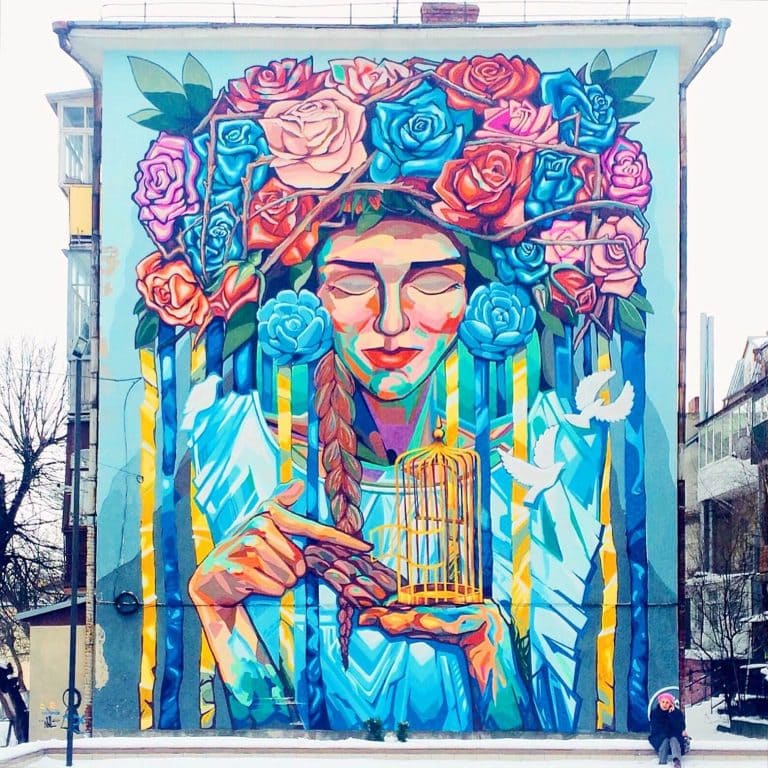 Nadiya Veselukha, Ukraine. Nadiya hails from Lutsk but is currently spending her days in Kyiv. She loves helping travelers interested and fascinated by Ukraine and its history and culture. You can follow her on Facebook for more.
Zatoka
People, especially summer heat lovers, should go to Ukrainian seaside. One of the most popular places among Ukrainians (and not so well known among foreigners) is Zatoka (about 60 km away from Odesa), particularly during summer when the temperatures are really high and the Black Sea becomes really warm.
Since the annexation of Crimea, it may seem to be a bit crowded but it is worth spending a few days there – just to get a feel for the "eastern" holiday. Zatoka is a great combination of the typical former Soviet resort mixed with modern holiday destination.
You can book a luxury hotel there or just rent a cheap room from one of the people offering them at the station. On the main promenade, you can choose a fancy restaurant or goods from a local "babushka" selling home-made specialties.
There, you can find a great market with fresh fruits, vegetables, and fish. When in the region, I also recommend taking a trip to Belgorod-Dniester, which has a great 14th-century fortress, and Szabo, a village known for its wine production.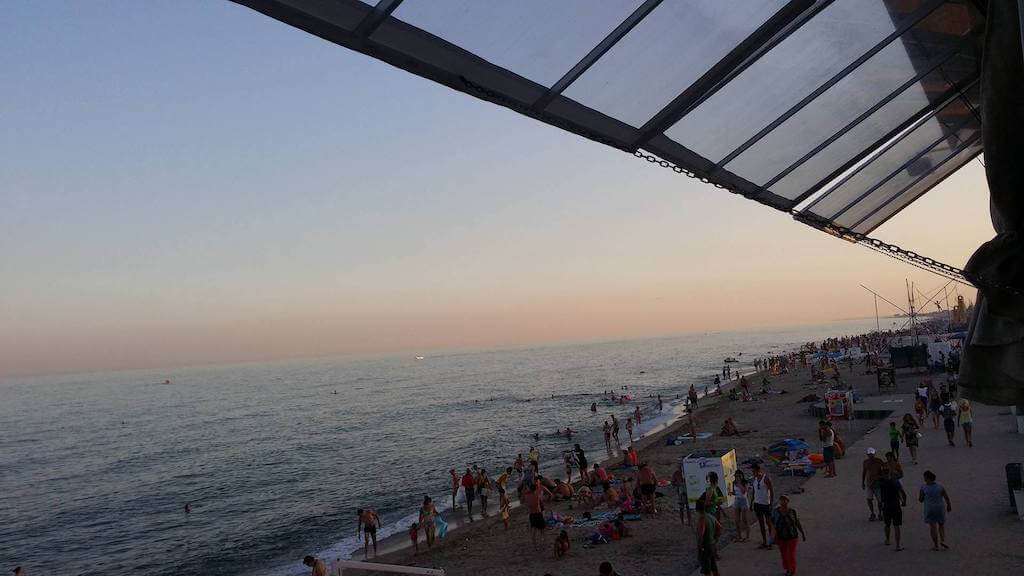 Kasia Krawczyk, Poland. At work, she sticks to corporate deadlines and targets as a bank's branch manager. After work, she relaxes by reading travel blogs. Ukraine has had her heart since 2004 when she had the opportunity to live there for a few months during her studies. She can be followed on Facebook.
Chernivtsi
Chernivtsi is definitely a unique place in Ukraine since it's quite different from the rest of the cities. Architecture is special and doesn't really match that of other Slavic destinations. Probably because it used to be part of Moldova and the Habsburg Empire in the past.
Therefore, Chernivtsi remained multicultural with minorities from Moldova, Romania, Armenia, and Germany. You can find lots of museums explaining the history and slightly complicated cultural diversity.
The highlight of the city is the National University which they like to call "phantasmagorical" because it's enormous and looks like a castle. Since it's one of the biggest Universities in the country, the city is vibrant and filled with local students.
Best times to visit Chernivtsi is before the summer holidays when the city is full, warm and its greenery is on peak. You can find plenty of beautiful/traditional hotels and hostels for every type of traveler or backpacker.
Viktor Vincej, Slovakia. Viktor is a digital nomad who travels the world in search of local culture and having an unparalleled experience because of his location independence. Check out his site which includes some stellar digital nomad guides!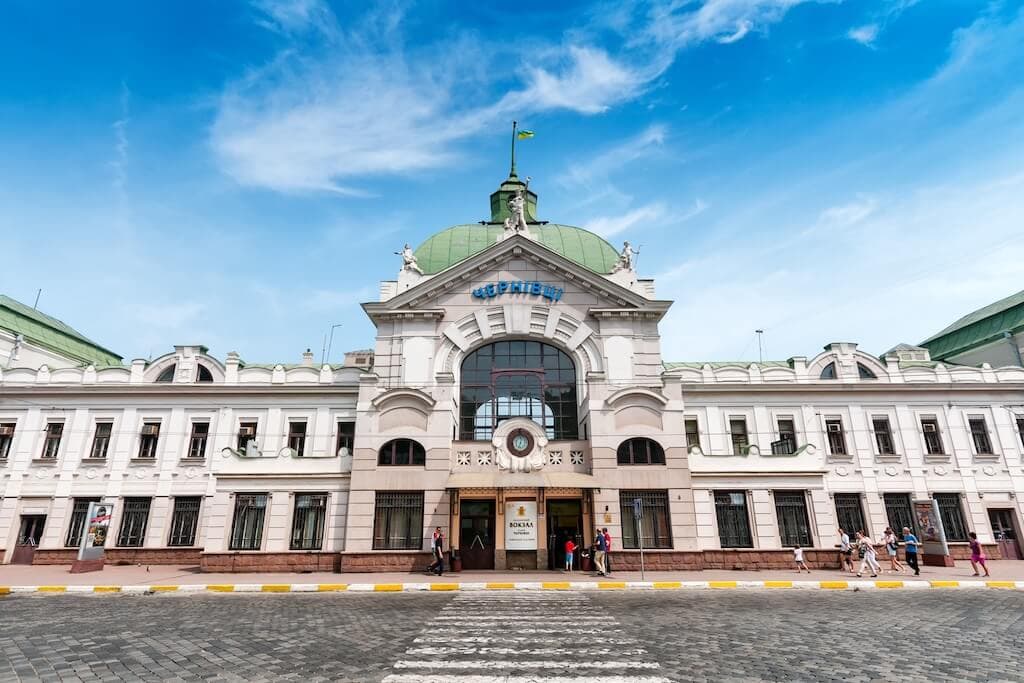 Chernivtsi, with its 250,000 inhabitants, is a major city in western Ukraine and has a wonderful historic center of Austro-Hungarian influence. Chernivtsi is a homage to a past and vanished age where, within the borders of the Austro-Hungarian Empire, in Eastern Europe, communities coexisted, the languages mingled, and cultural life seemed really great and romantic.
The cobbled streets of the city center, flanked by baroque buildings, tell the stories of the Germans, Jews, Armenians, Romanians, etc., who populated the city and made it a lively and animated regional capital.
It is not that this beauty or importance has disappeared today; Chernivtsi is, in fact, one of the most enjoyable cities in Ukraine, with an adorable center. But, its multiculturalism seems to have completely disappeared and with it, the cultural richness of the place.
However, I would recommend visiting this adorable city in western Ukraine because of the university which is wonderful and well worth it. There are also many parks worth visiting.
Enzo Ferrari, Italy. Enzo is an Italian travel blogger and food lover who has been exploring the world since 2008. Now also blogging about his family travels, you can read more in English here.
Truskavets
We think people should visit Truskavets, located a few hours by bus south of Lviv. This is a resort spa town that is quite popular for domestic tourism within Ukraine.
But few foreigners seem to venture there. Yet, we found it to be a very worthwhile place to relax for a few days and had some of the best value spa facilities we've ever come across. The primary draw to Truskavets is its healing waters. There are different types of water to drink that are said to cure certain ailments.
The water is dispensed to the public for free inside a few different structures throughout town that house special fountains. At these fountain facilities, you fill little kettle-shaped cups with the water. Each cup has a spout that you drink from to avoid the water from hitting your teeth, as all the minerals can be harmful to your enamel.
But while it may hurt your teeth, the waters are said to have beneficial properties for your body. We can only hope that it gives your liver boost, given all the wonderful vodka there is throughout Ukraine!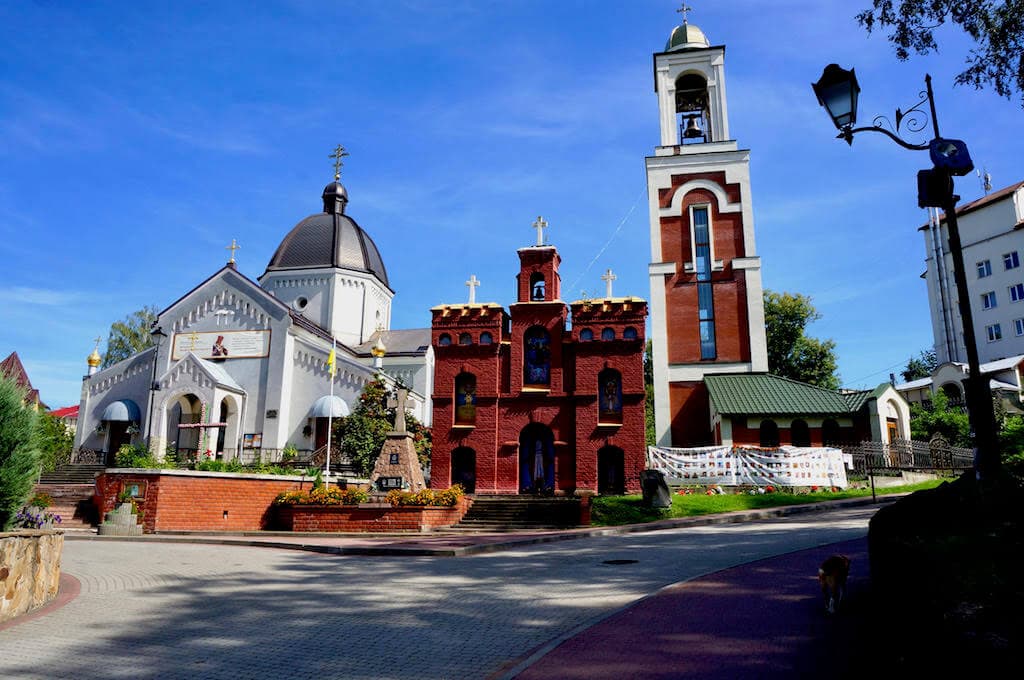 John & Heather Widmer, USA. John and Heather are adventure travel bloggers who have been on a nonstop trip around the world for the past four years. Check out their travel blog to keep up with their ongoing adventure.
Chernobyl Exclusion Zone
Last winter I had the opportunity to visit the Chernobyl exclusion zone. I had read about Pripyat, about the power station with the sarcophagus and about the creepy, abandoned kindergarten, but I had never heard about DUGA… one of the craziest sights I've seen in my entire life.
My heart truly skipped a beat when I found myself in front of DUGA, the gigantic and super-secret Soviet radar, nicknamed the 'Russian Woodpecker' because of the tapping noise it made when disrupting radio communication.
DUGA is a huge wall of twisted metal tubes, 500 meters long and 90 meters high, looking like a portal to a new dimension. The existence of DUGA was kept a secret until recently – the area was marked as a 'children summer camp' in maps during Soviet times, and access to the DUGA was strictly forbidden until 2013.
Up until last year, it was allowed (or shall I say not forbidden?) to climb the DUGA – now luckily it's forbidden, if you see the DUGA you'll agree with me that it looks scary as hell! However, I highly recommend visiting it if you head to the Chernobyl Exclusion Zone – it's one of the weirdest sights I've ever seen!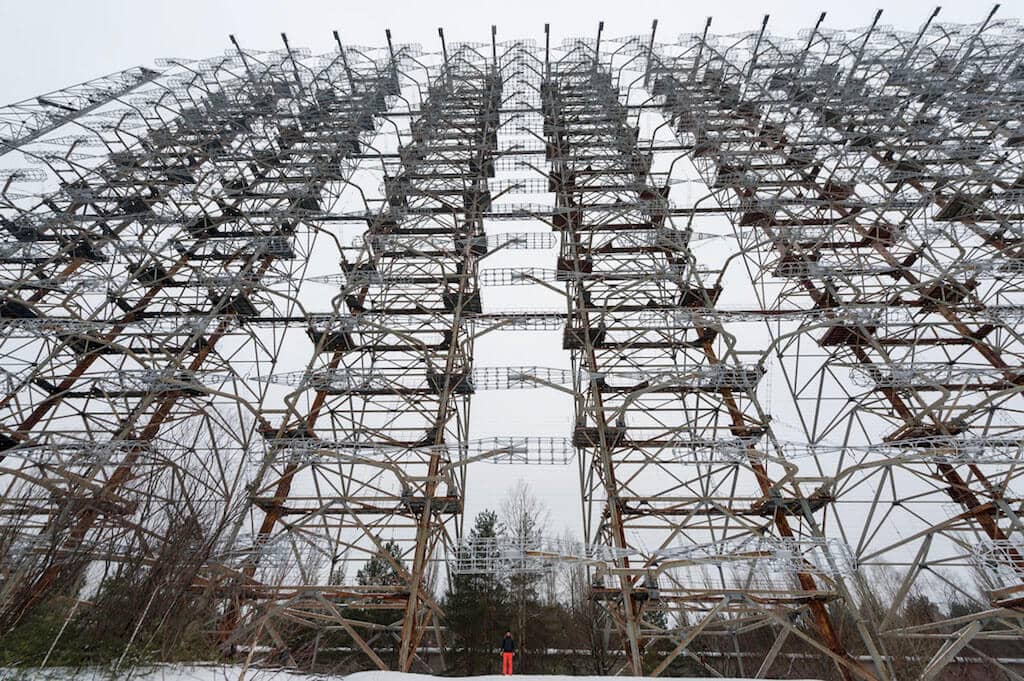 Margherita Ragg, Italy. Margherita is an Italian travel blogger who has a passion for cats, mountains, street food, coffee, craft beer, and sleeping. Click to read more about her crazy adventures in the Chernobyl Exclusion Zone.
The ghost town of Pripyat (or При́п'ять in Ukrainian ) was bustling with life thirty years ago until its almost 50000 inhabitants were evacuated the afternoon after Chernobyl's accident on April 26th, 1986.
Located between Belarus and Ukraine, right in the border, it is barely a couple of kilometers away from the epicenter of the nuclear disaster. That makes it extremely radioactive and it can only be visited with a guide and as part of an organized group.
That way, curious tourists can take pictures from the outside of iconic sights as the Polissya hotel or Pripyat's Ferris wheel but no longer from the inside of housing buildings or the stunning Azure swimming pool, accessible until not long ago.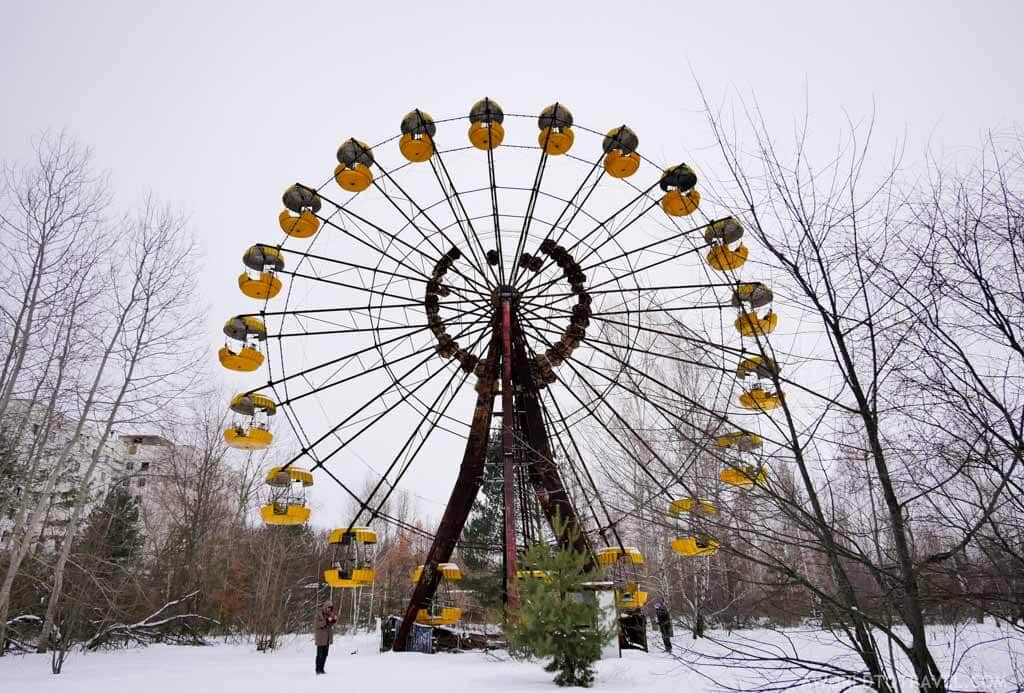 Inma Gregorio, Spain. Inma is a Spanish travel blogger who has traveled to 40+ countries and has a special adoration for all things outdoors and otherworldly. Click to read and uncover more Ukrainian hidden gems.
Kremenets
Out of all the places I've travelled to in Ukraine, when it comes to the smallest town with the most to see, Kremenets wins hands down.
The town's one main street is packed with pretty churches and cathedrals painted in pastel colours and topped with golden domes, but visitors fond of Soviet-era architecture and history won't be disappointed either and it's hard to miss the huge World War II memorial standing juxtaposed in front of the 18th century former Jesuit college.
Several mosaics can also be spotted around the town and the city park even boasts an abandoned and rusting Ferris wheel! Overlooking Kremenets is a crumbling hilltop fortress and although not much of the fort itself remains, the climb up is worth it for the spectacular views across the town. When you've exhausted the town's sights, be sure to visit nearby Pochayiv Monastery.
Most visitors to Ukraine's capital are familiar with Kyiv's Pechersk Lavra, but the little-visited (at least by tourists) Holy Dormition Pochayiv Lavra is the second most important monastery complex in Ukraine.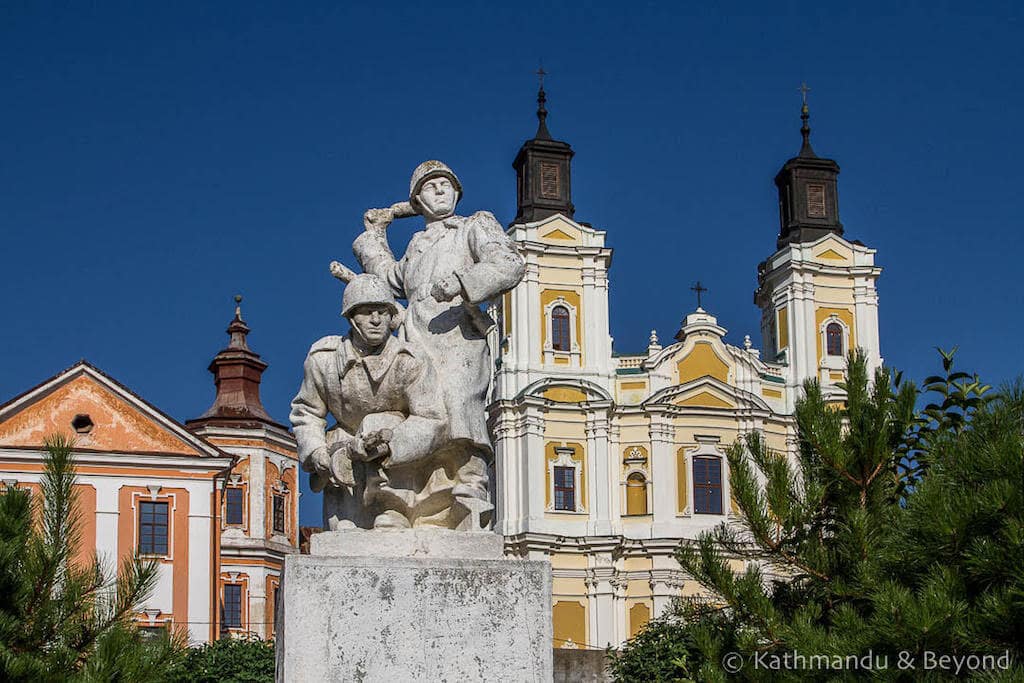 Kirsty Bennetts, UK. Kirsty is a full-time traveller with a passion for off the beaten path destinations and quirky sights and writes about them at Kathmandu & Beyond. For the past nine years home has been wherever her and her husband, Mark, lay their backpacks.
Drohobych
Drohobych makes a perfect day trip from Lviv and a great history lesson. The town of 98,000 inhabitants has once been a flourishing multicultural center of oil and gas industries. Jews, Poles, and Ukrainians came here to build financial fortunes and – later on – beautiful villas.
If you are a literature lover, you might have read about this town and its golden age in one of Bruno Schulz books. While today the city seems to be struggling financially, it is still totally worth a visit.
The most valuable monument is probably the Sveti Yur (St. George) church, an absolutely brilliant example of Ukrainian wooden sacred architecture. It was built in the 16th century, and a big part of it is still original.
The interior is decorated with stunning frescos and very impressive carved iconostases. If you like architecture and folk art, this one sight is enough to pay Drohobych a visit. The newly renovated Choral Synagogue, formerly the biggest synagogue in Eastern Galicia, is rather interesting as well.
Practical tips: You can reach Drohobych from Lviv by bus, marshrutka or train, all taking off from the Central Railway Station. In Drohobych, the bus station is just a short walk away from the main sights; if you come to the railway station, it's probably more efficient to hop on public transport.
Eats: Franko Beef & Burger, Rynok Square St, 31, Doshka, Zhupna St, 4.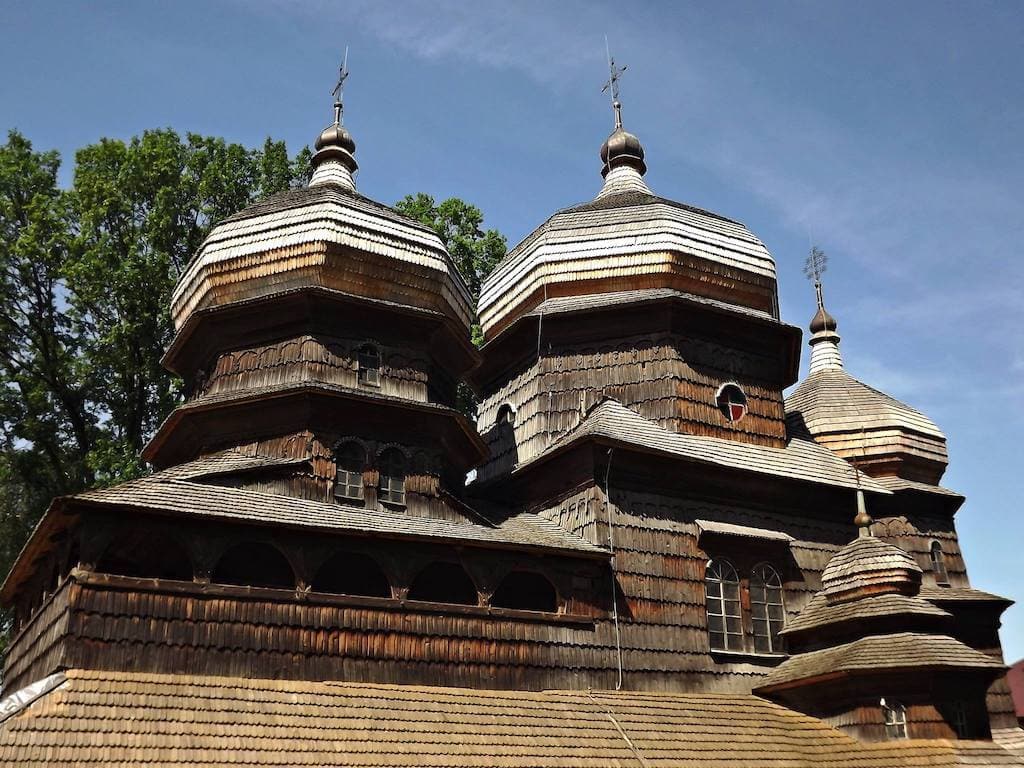 Zofia, Poland. Zofia is the author and photographer behind The Picktures, a travel blog with an emphasis on solo female travel and incredible photography. Follow along for an always interesting dose of travel off-the-path.
Dnipro
Dnipro, or Dnipropetrovsk as it was called back when I visited, was a city that I knew very little about before traveling there. After a 45 minute flight from Kyiv, I arrived late at night to a tiny airport on the outskirts of the city for a 2-day exploration of Dnipro.
With little information out there about the city, here is what I discovered whilst there: The banks of the Dnepr river provide a great place to chill out watching the people go past while you drink a lukewarm beer from a kiosk. Further down the river is a little island with a Soviet-era theme park which was particularly busy as we arrived on Women's Day.
In a different area of the city, there is a large park with a lake and a theatre which juts out into the lake, a fine example of brutalist architecture. Behind the park towards the train station is the old Soviet circus building, however, this is hidden behind a large wall to stop people entering the decrepit building.
From the park, if you head up towards the football stadium, there is a homage to the industry that kept this city closed during the Soviet times, the production of missiles which are proudly on display in a park.
While heading back to our hotel, we stumbled across the aptly named Beer Bank, assuming it was just going to be an average beer shop, we discovered a wonderland of beer and managed to finally stock up on some much-needed craft beer. We also stopped by Three Beavers Cafe which served killer coffee, tea, and eclairs.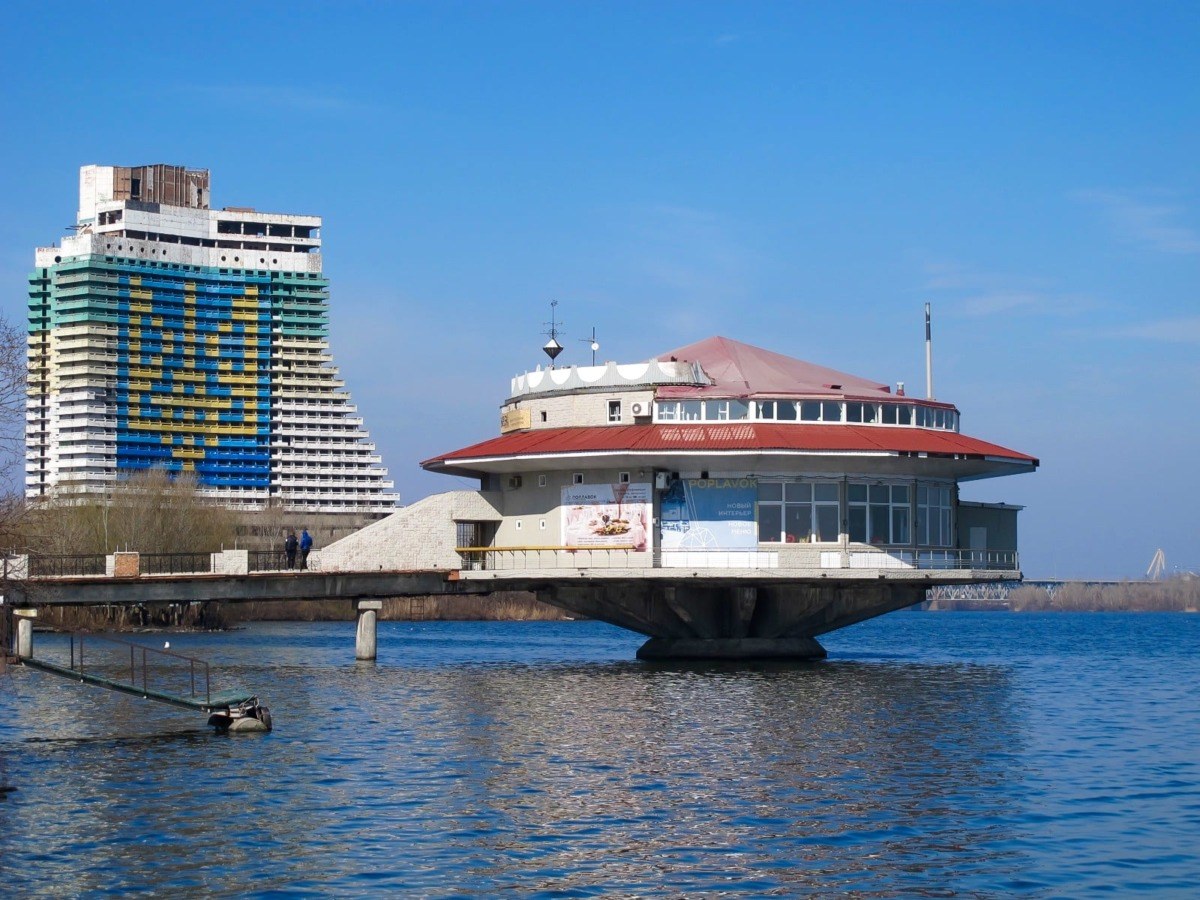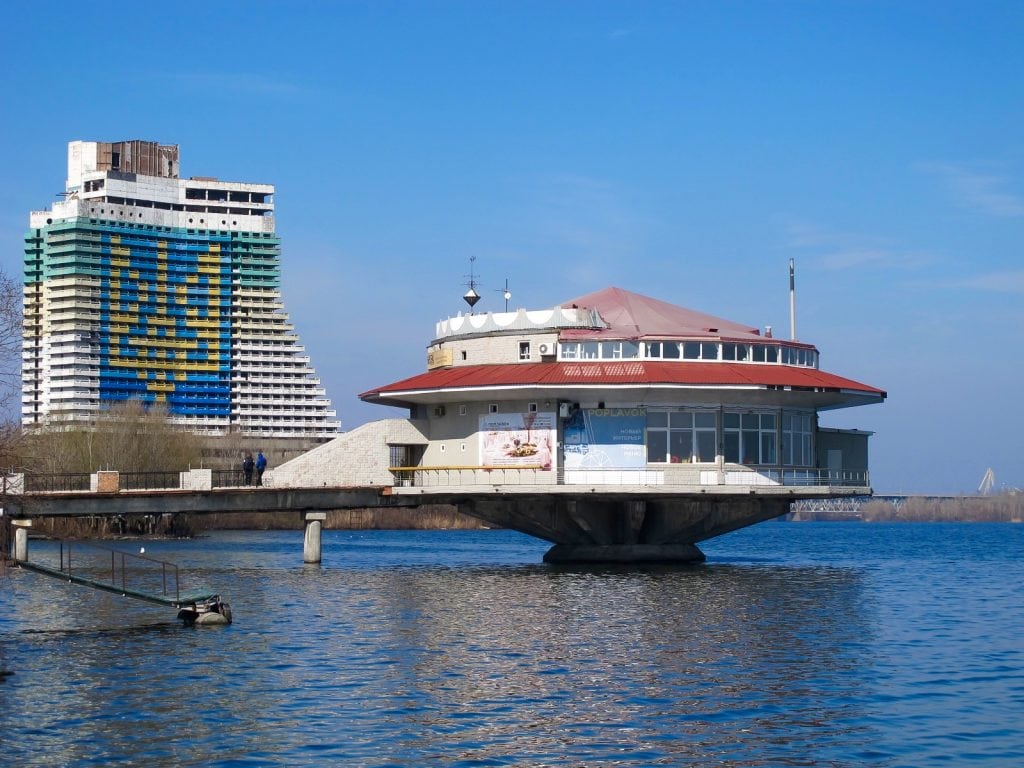 Ed Singleton, UK. Ed is an avid traveler who appreciates a good cup of tea, obscure locations, cooking, craft beer, and his adorable dog Jax. You can keep up with his never-ending adventures on Instagram.
Kamianets-Podilskyi
Kamianet-Podilskyi is a city of about 100,000 people located on the Smotrych River in western Ukraine. The city is thought to have been discovered by the Dacians, which now reside in modern Moldova, Romania, and parts of Ukraine. The city became a multicultural hub during the Soviet times and took in many Jews and Armenian minorities.
Today, you can go and visit the recognizable castle, enjoy a market (diverse ones exist from Armenian and Poles, etc), or even take a hot-air balloon, something the city is renowned for. For the history lover, the Cossack Games are a must!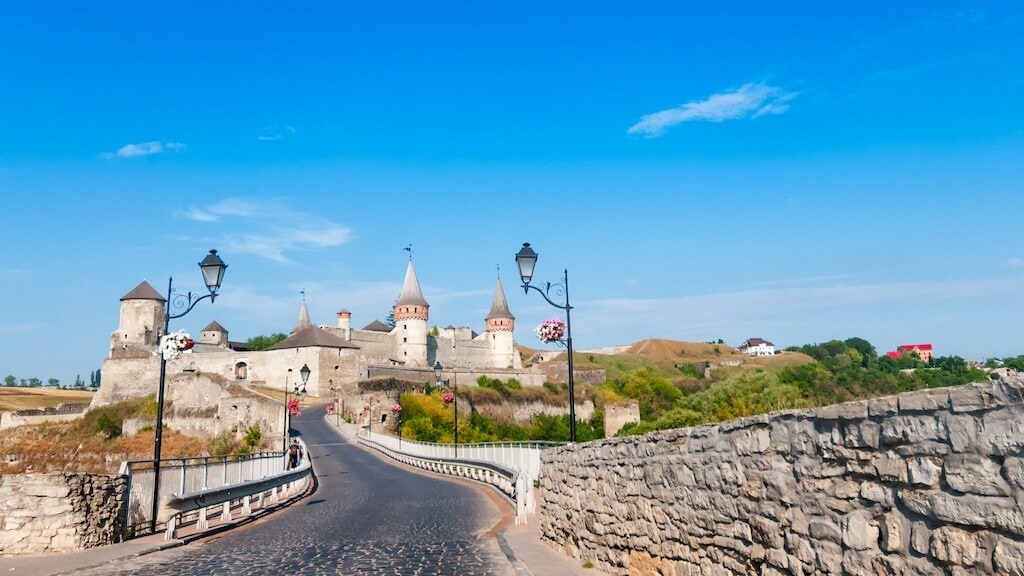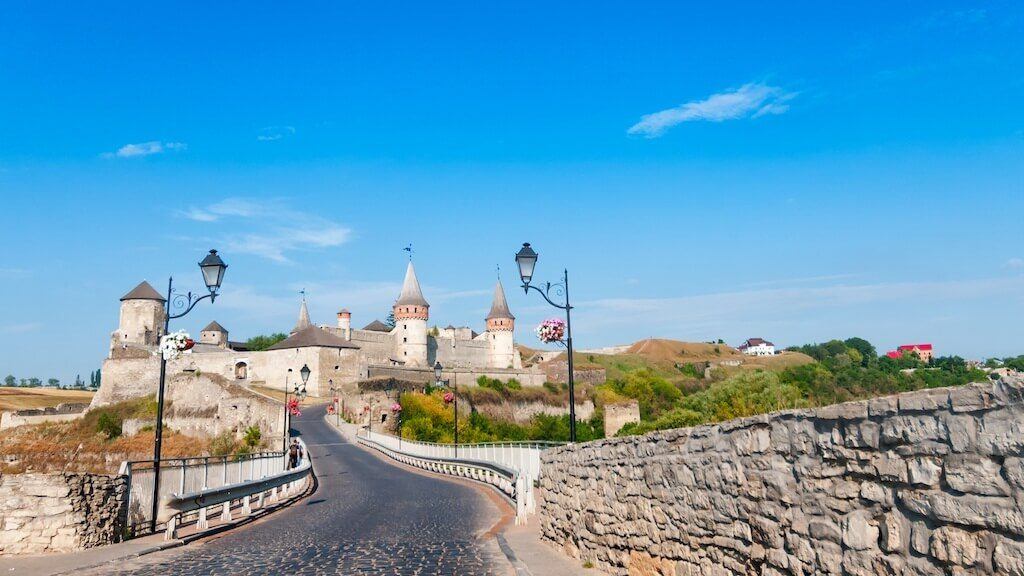 Zaporizhia
I traveled to Zaporizhia on a whim in an effort to kill some time before heading back to Kyiv. I had no idea I would discover such a unique city that boasted architecture that varied any other city in Ukraine I had visited. There is no shortage of sights to see in Zaporo, and I hardly managed to see them all, but I did love strolling up and down the mammoth streets and watching the locals enjoy the sunny day in the park.
I had an incredible coffee at Wave 3 before staying in one of the nicest hostels I have ever stayed in called Dream Hostel. I highly recommend Zaporizhia for travelers wanting to get a bit off the path in Ukraine, but still want a city with a fair amount of things to keep one occupied.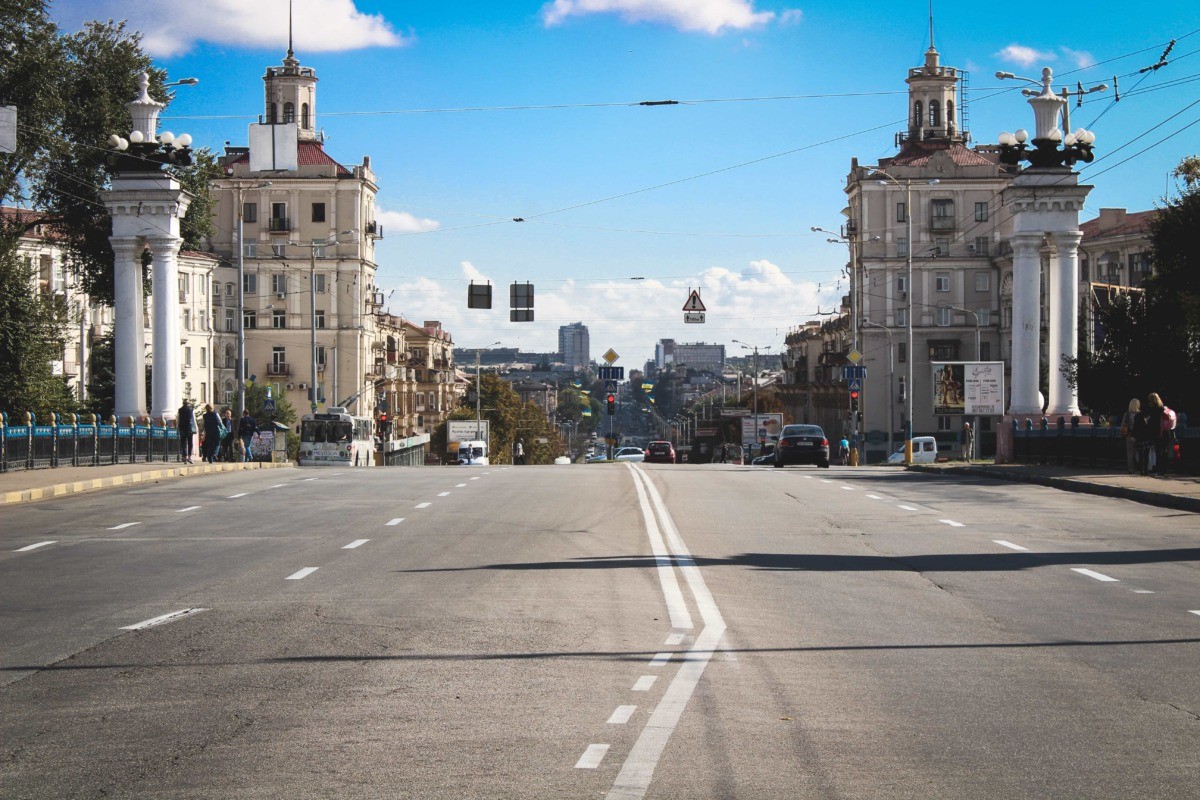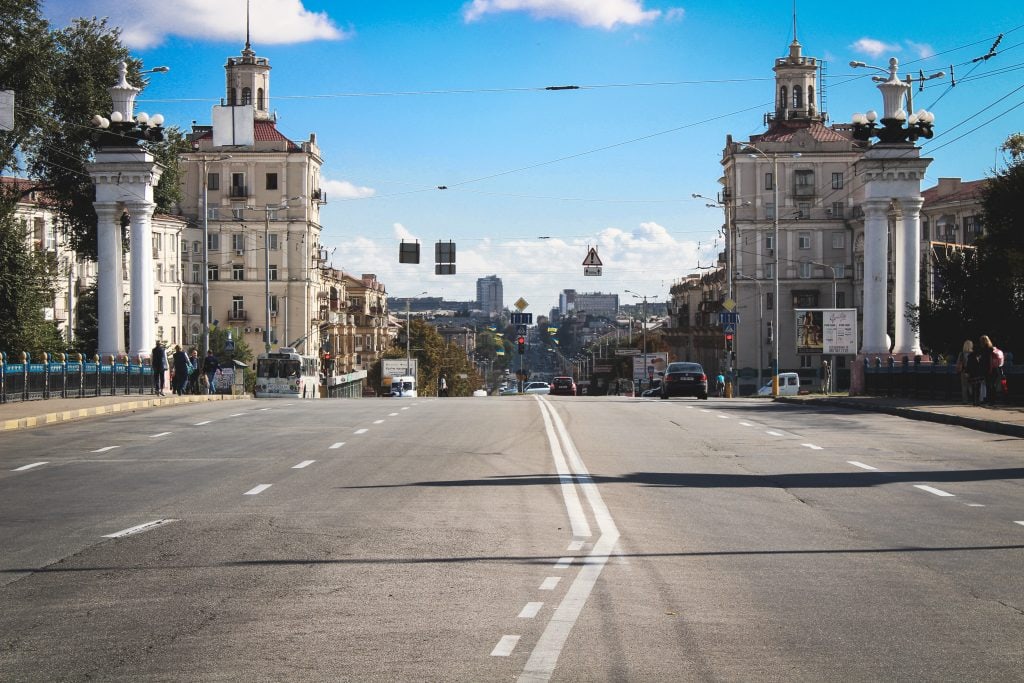 Chernihiv
Chernihiv was an absolute surprise of a city for me to visit. What began as a launchpad for me to embark on a trip to Slavutych ended in me finding a new Ukrainian city that took a piece of my heart. The city had so many sides to it and could be a bit of whatever you wanted her to be.
I found it a little bit quiet, a little bit lively, but it always kept me smiling and entertained. Many people don't know that the oldest church in Ukraine can actually be found in Chernihiv and is called Our Savior Transfiguration Cathedral.
Chernihiv is also a great place for beer lovers as it is home to the well-known Ukrainian beer called Chernihivske. While I enjoyed this beer a few times, I found real pleasure in heading to Robata Craft Beer pub and sipping on something from Bierwelle.
Even coffee lovers will find a home in this city by going to Fotel cafe, where they serve specialty coffee with a smile.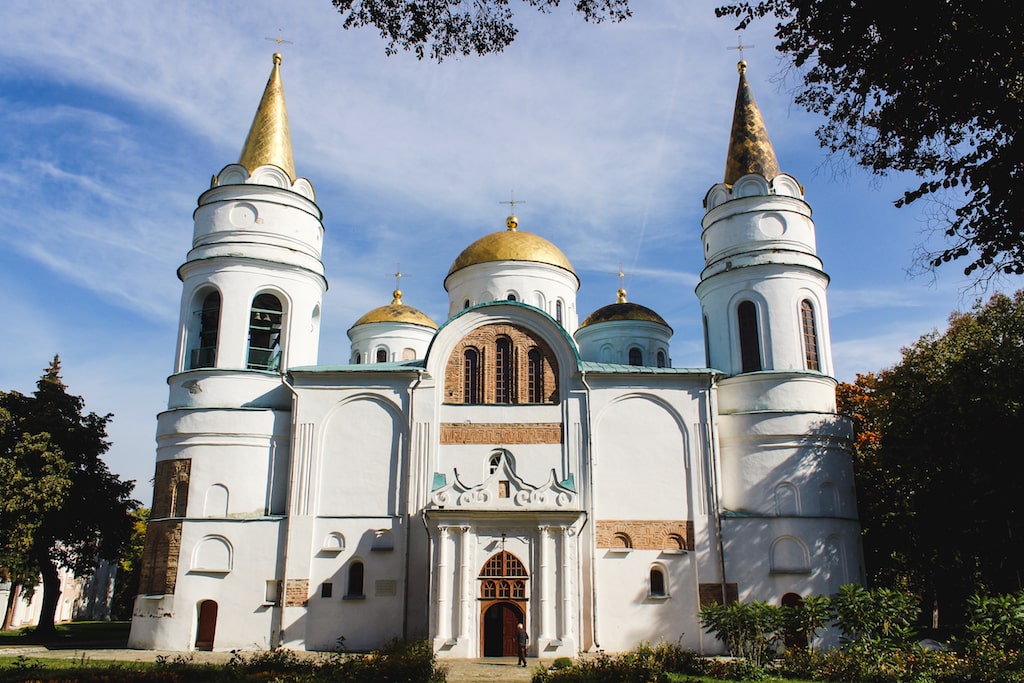 Megan Starr, USA. Megan is the author of this blog (hi!!) and Ukraine is one of her favorite countries. She has a passion for traveling, craft beer, delicious coffee, and really can't stand the sight or taste of dill. You can read about her travels to Chernihiv here.
We would love to hear your thoughts now! Please leave your suggestions, tips, and opinions in the comments section. If you don't agree with something on this list, please let us know why.
Thanks and hope you enjoyed and will have a chance to visit Ukraine at some point if you haven't already been!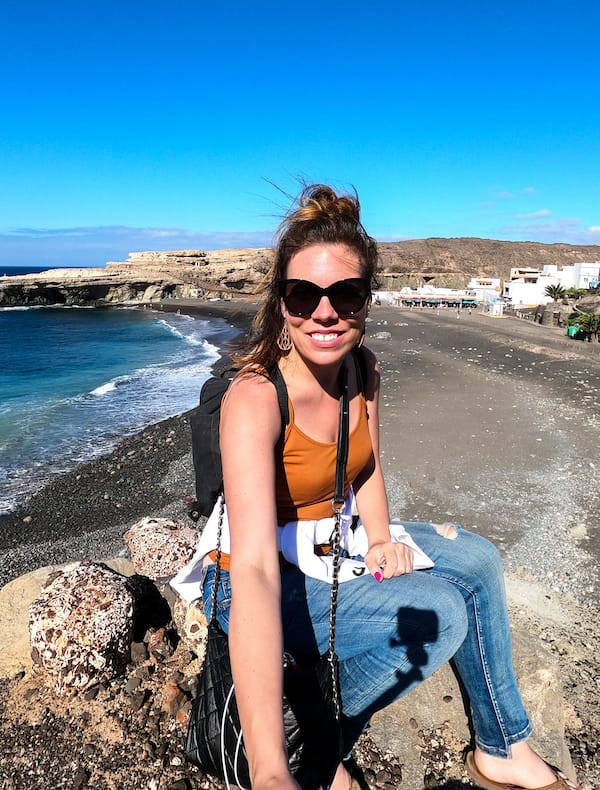 Megan is a travel blogger and writer with a background in digital marketing. Originally from Richmond, VA, she now splits her time between Frankfurt, Germany and Arctic Finland after also living in Norway, Armenia, and Kazakhstan. She has a passion for winter travel, as well as the Nordic countries, but you can also find her eating her way through Italy, perusing perfume stores in Paris, or taking road trips through the USA. Megan has written for or been featured by National Geographic, Forbes, Lonely Planet, the New York Times, and more. She co-authored Fodor's Travel 'Essential Norway' and has visited 45 US states and 100+ countries.