Croatia is a country that has a vast history, beautiful nature, interesting architecture, and many other tourist attractions that people from all over the globe visit every year.
And one of the best regions of this amazing country is Dalmatia, which is spread on the east shore of the fantastic Adriatic Sea.
Still, one thing that this country has put a lot of work into is their Croatian wine industry, which became extremely popular in Europe and around the world.
Since Dalmatia is a place with beautiful beaches, wonderful sunsets, and amazing food, it is more than evident why wine is the perfect choice of beverage for such a place.
Therefore, here we will see the best places to visit in Dalmatia and which wines to enjoy while you are there. So let's start.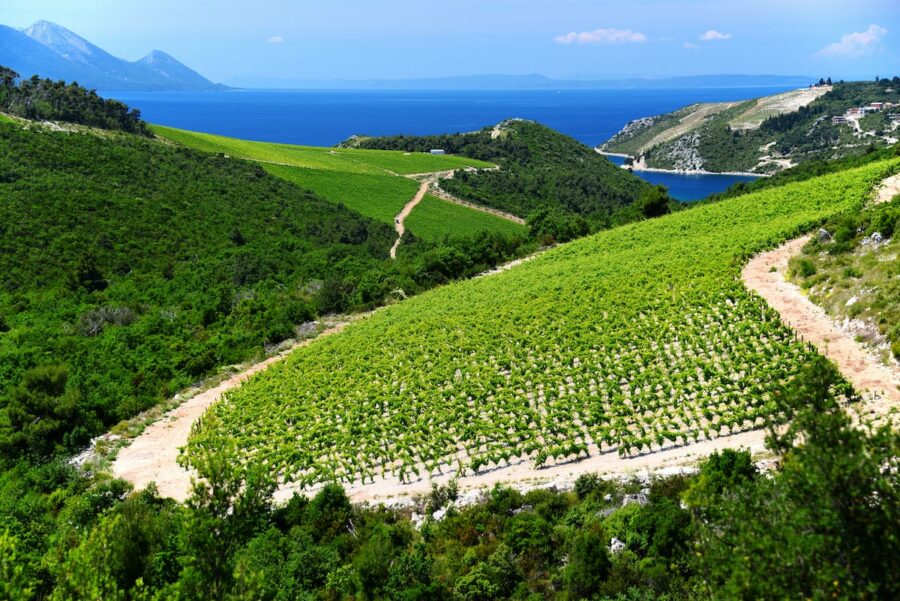 Enjoy Split with Zlatan Otok Posip 2020
Even though the largest city in Croatia is the capital Zagreb that is, without a doubt, a city worth visiting; the second-largest city in the country is the fantastic Split.
This city is one of the most beautiful cities on the Dalmatian coast that was founded, believe it or not, back in the 3rd or 2nd century BC.
There are beautiful remains of the Roman empire, like the extraordinary Diocletian's Palace, built for Diocletian.
With all the Gates, Jupiter's Temple, Peristyle, and the Saint Domnius Cathedral with fantastic views, this place is a UNESCO World Heritage Site and a Cultural Good of Croatia.
Furthermore, Split is the perfect place to enjoy some white wine like the beautiful Zlatan Otok Posip 2020 since there are so many places to enjoy, like the outstanding view and wonderful nature on Marjan Hill.
Also, this wine would be the perfect choice for relaxation after you play the traditional picigin game on the Bacvice beach.
Zlatan Otok Posip 2020 is made from Dalmatian Posip grapes, and this winery has received various awards and accolades in international wine competitions since its first release in 1989.
It is a lip-smacking and energizing wine perfect for the summer, and you can enjoy it chilled with lobster, some tomato tarts, olives, or pickled vegetables.
Dubrovnik and Kozlovic Malvazija 2020
Dubrovnik is considered one of the best tourist destinations globally, which is a place where you can also see many celebrities like John Terry or even Michael Jordan.
Furthermore, you can go to an exciting Game of Thrones Dubrovnik Tour since this fantastic city was the primary filming location for the fictional city called King's Landing in the HBO top-rated series Game of Thrones.
The so-called Pearl of the Adriatic, Dubrovnik, has some impressive palaces, fortresses, and beautiful ancient walls. Therefore, such a place deserves to be enjoyed with a top-rated wine.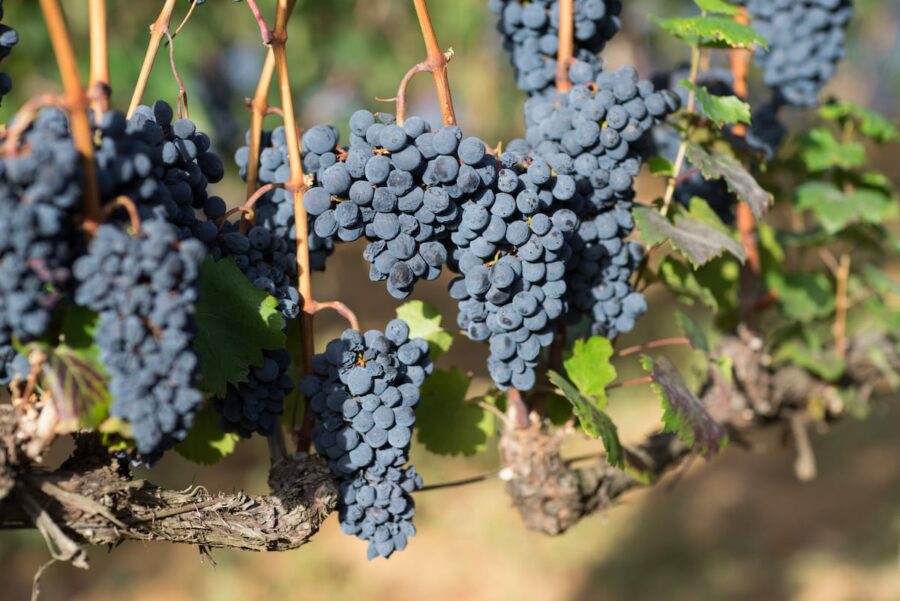 The Kozlovic Malvazija 2020 is a white wine made from the famous Malvasia grapes. The Kozlovic winery has been a family tradition of this family since 1904, and today, Antonella and Gianfranco Kozlovic are continuing the tradition and improving the quality.
They are passionate about making the perfect mix of modern winemaking with Croatia's impressive indigenous varieties.
Zadar with the Taste of Matusko Dingac Reserva 2013
To put Zadar in a nutshell, this city is the perfect combination of an open-air museum and an atmospheric time machine. It is incredible and has everything for everyone, but it is even better if you are passionate about cultural heritage and fantastic monuments of architecture.
Zadar makes the Adriatic coast even more impressive with its history, museums, attractions. Between the 15th and 17th centuries, this city was a Renaissance center from which some of the best painters, scholars, architects, and sculptors in our history became known.
Such a place that offers many historical beauties is nice to enjoy with a beautiful red wine like the Matusko Dingac Reserva 2013. It comes from the Dalmatia region, and it is made from Plavac Mali grapes, which are called the "blood of the soil."
Although still not a worldwide-known winery, Matusko has an excellent reputation for making impressive dusky reds that give you the taste of the local terroir.
A Bit of Sparkle with the Sibenik Delights
Last but not least, Sibenik is also a fantastic place to visit with over one thousand years of existence. This city is beautiful overall, and it is the birthplace of the legendary Croatian basketball player Drazen Petrovic.
The St. Michael's Fortress has impressive views, and now it is also renovated for summer stage events, and there is also the famous Cathedral of St. James that is also a World Heritage Site of UNESCO.
It was entirely built in stone between 1431 and 1536 by several architects in Renaissance and Gothic styles.
You can add a bit of sparkle to the Sibenik delights with some sparkling wine like the amazing Stina Godiment Pjenusac 2020. It is also a Dalmatian wine with a perfect blend of Chardonnay, Posip, and Vugava grapes.
The Stina winery was founded by Jako Vino back in 2009, and now it is known for being a winery that creates some impressive wines from Dalmatian grapes.
Dalmatia is most certainly one of the best tourist regions globally, and with these wines, everything will be even more impressive for you and the people you travel with!