Nearly everyone who has had the pleasure of visiting Cholpon-Ata, Kyrgyzstan has made that quick stop on the side of the highway to admire the ancient petroglyphs. But really, how many people out there have even made a stop in Kyrgyzstan, let alone Cholpon-Ata?
I have to admit that I didn't even know about the petroglyphs prior to traveling to Cholpon-Ata because, quite frankly, I wasn't even supposed to be in the area. I was supposed to be in Osh. The last-minute trip to the Issyk-Kul region was due to meeting someone who ended up becoming a really good friend in Bishkek.
My friend, Jyl, asked if I wanted to head over and see the petroglyphs when we were in Cholpon-Ata and of course I said yes. She said they were close to where we were but given that they sit behind an abandoned airport runway, it was easier to hail a cab as nightfall was lurking upon us. Within a few minutes, we arrived.
Apparently, foreigners must pay a small fee to see them. This fee is approximately 50 soms, but the fee is only collected if someone is watching over the open-air museum. Jyl's famous phrase of "Don't speak!" was tossed at me as we disembarked the cab and made our way to a frumpy lady lingering around with a dog and a couple of cats. Jyl often told me to keep my mouth shut when entering areas (and cabs) or we'd have to pay extra. We never had to pay for the petroglyphs, and to no one's surprise, we were the only ones in sight. Oh, the joys of January travel.
About the Petroglyphs
The petroglyphs range from the Bronze Age (around 1500 BC) to the Saka-Usun period (around the 8th century BC to 1 century AD). Basically meaning that they are really old. And there are around 5000 boulders spanning the premises at this open-air museum. The boulders contain drawings from everyday life to horned ibexes to hunting scenes.
Below are some of my favorite photos from my time admiring the petroglyphs: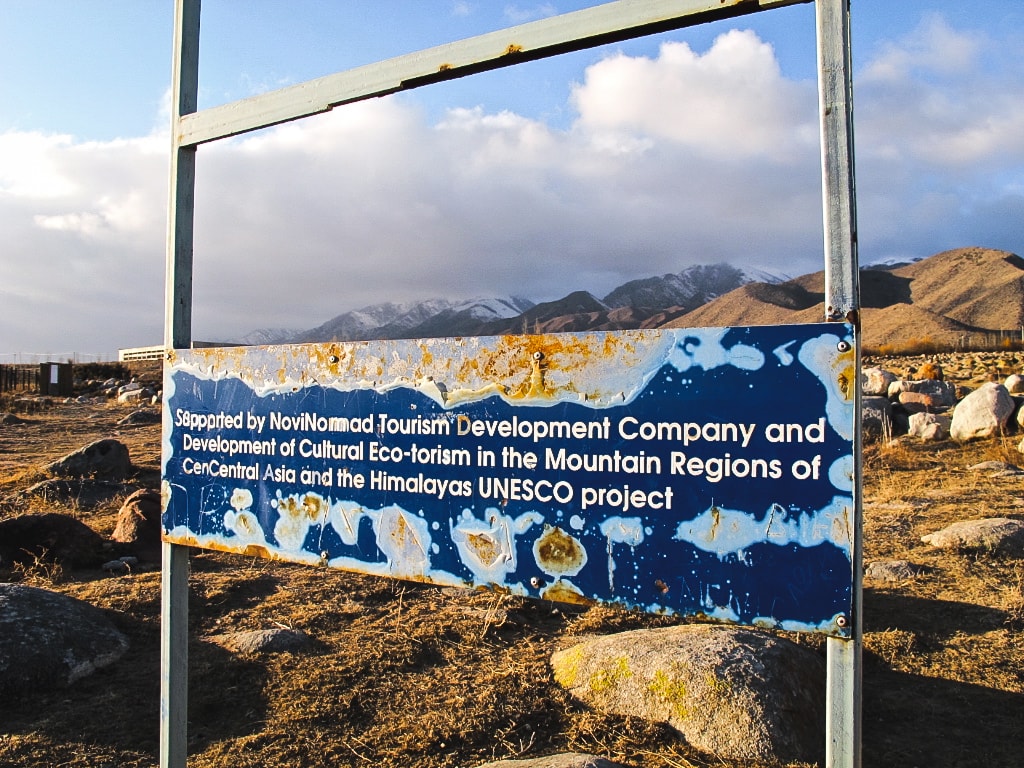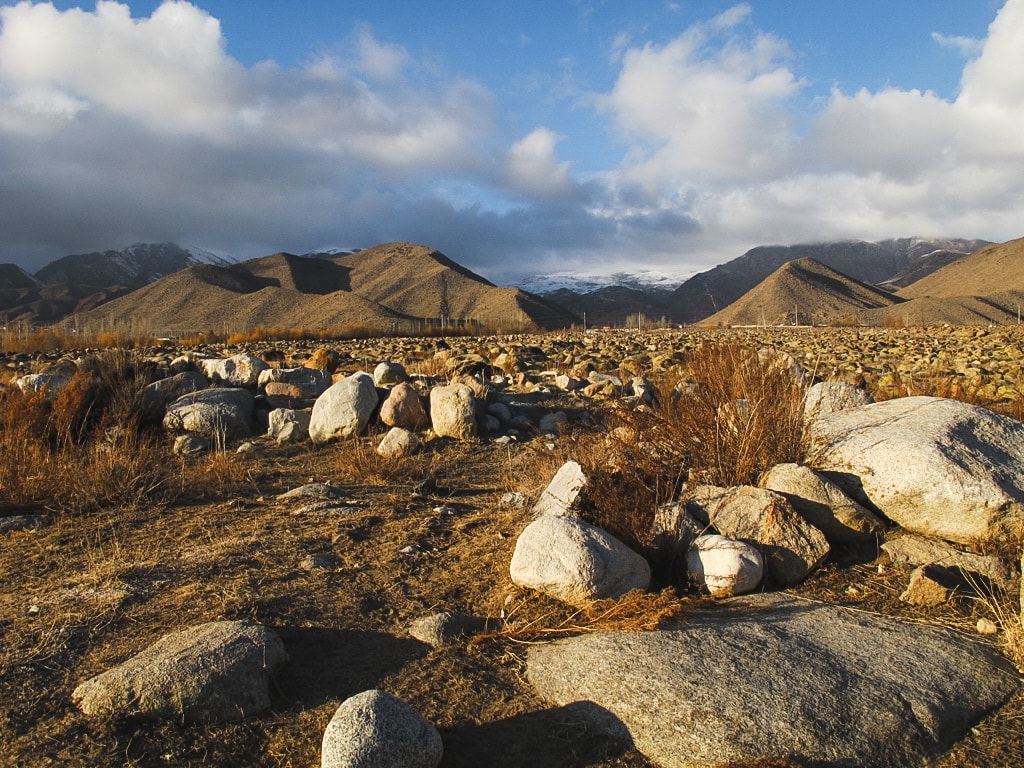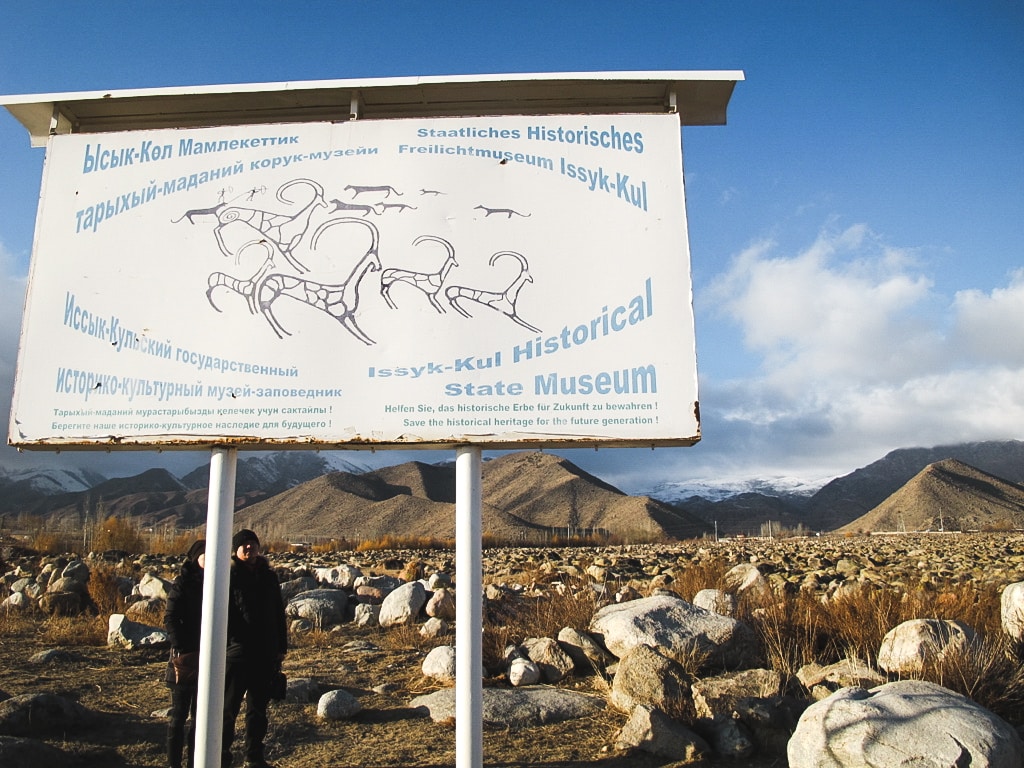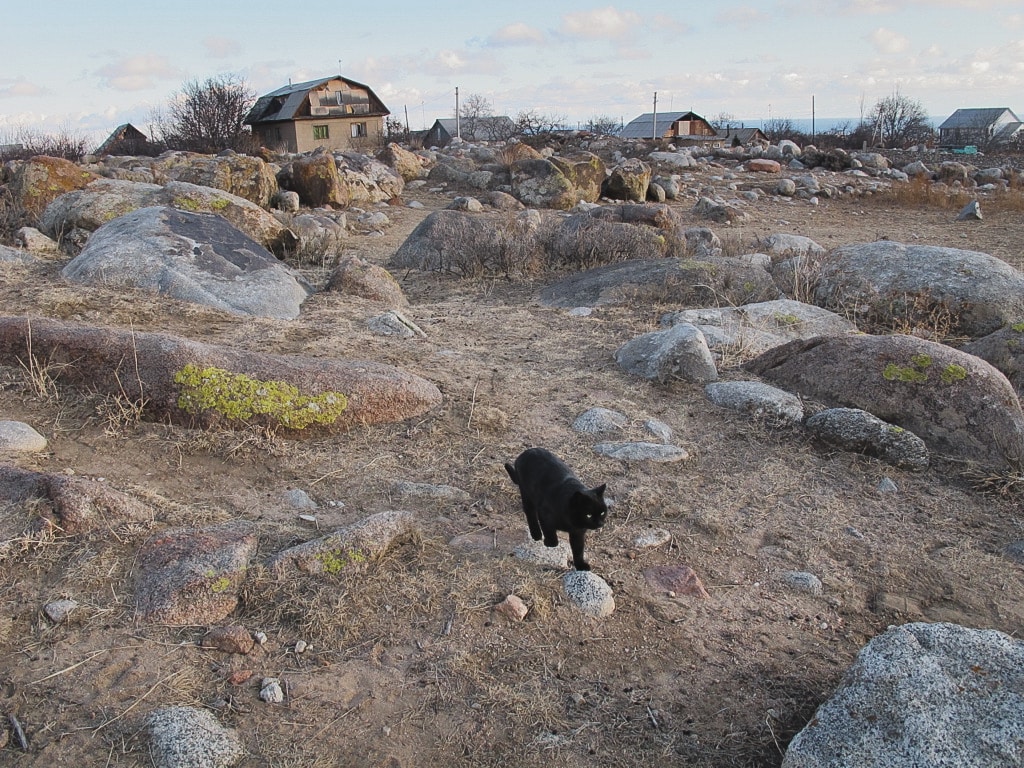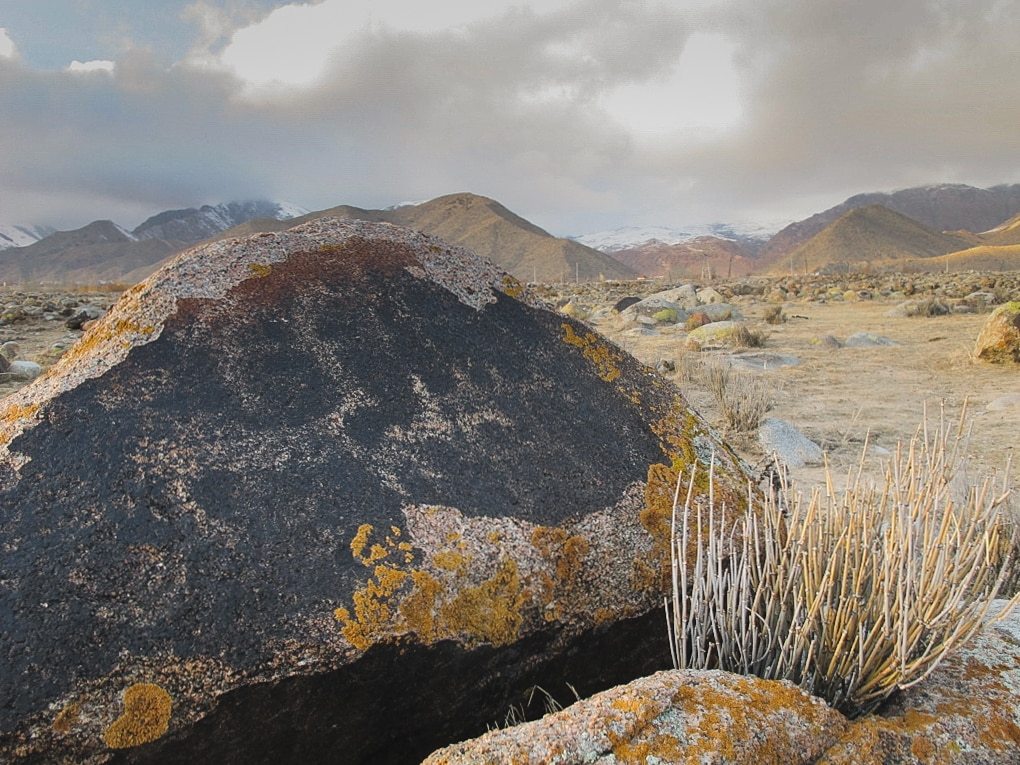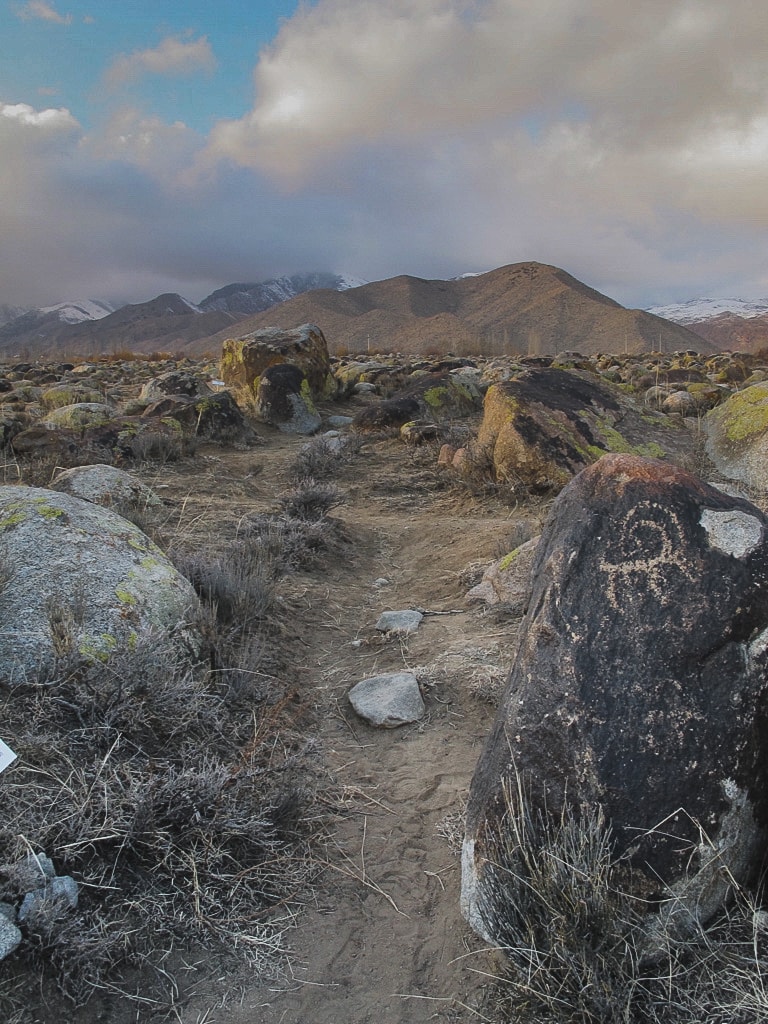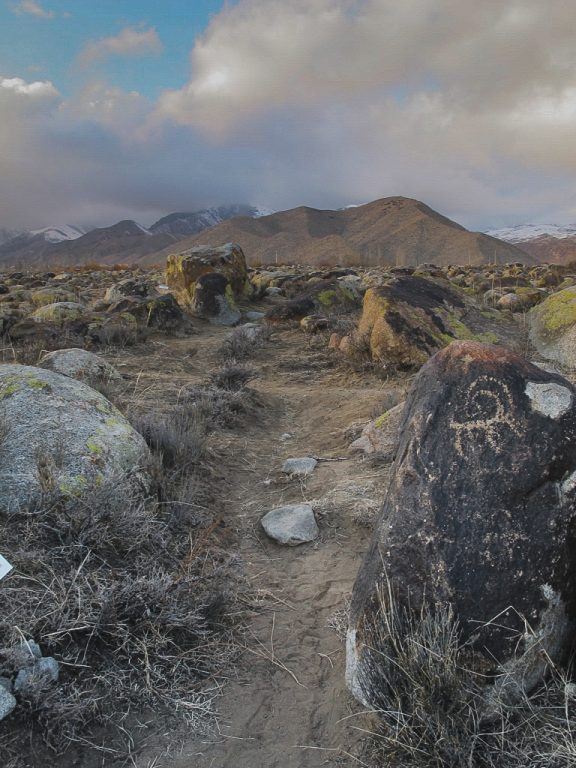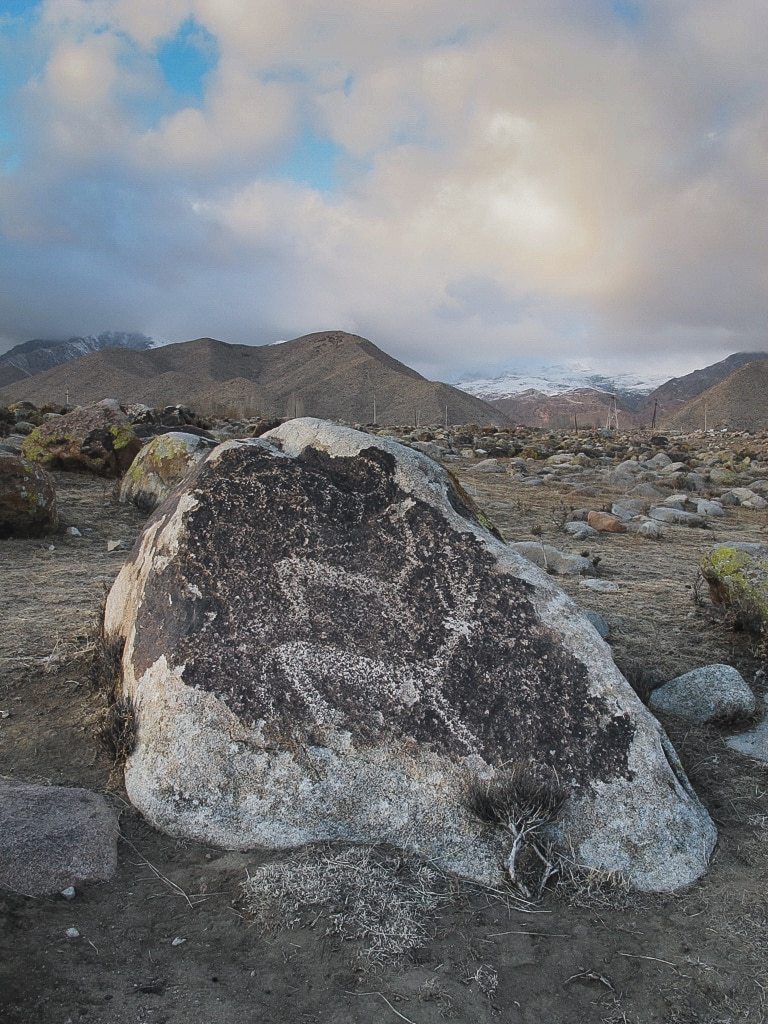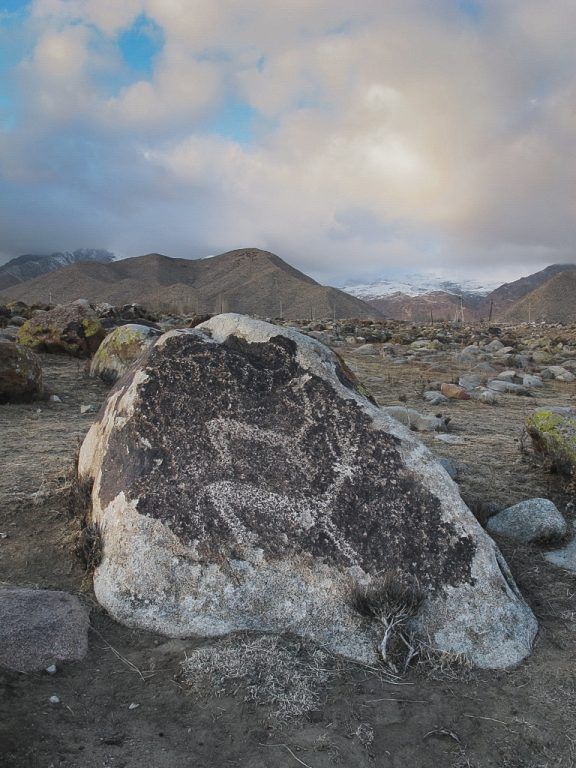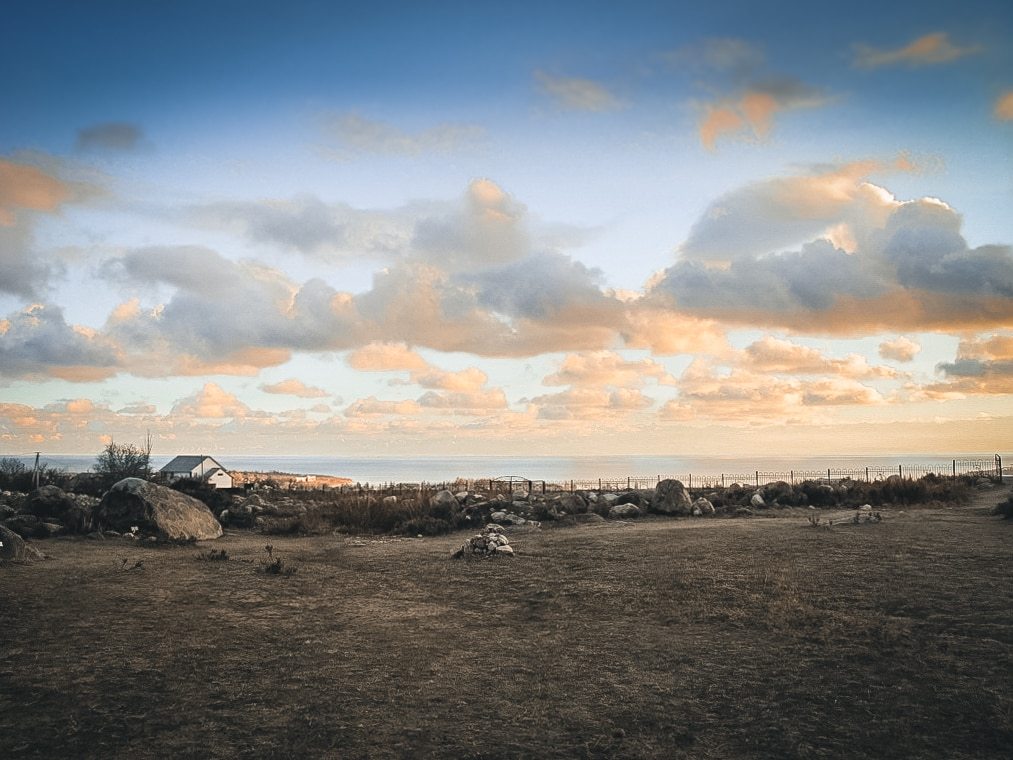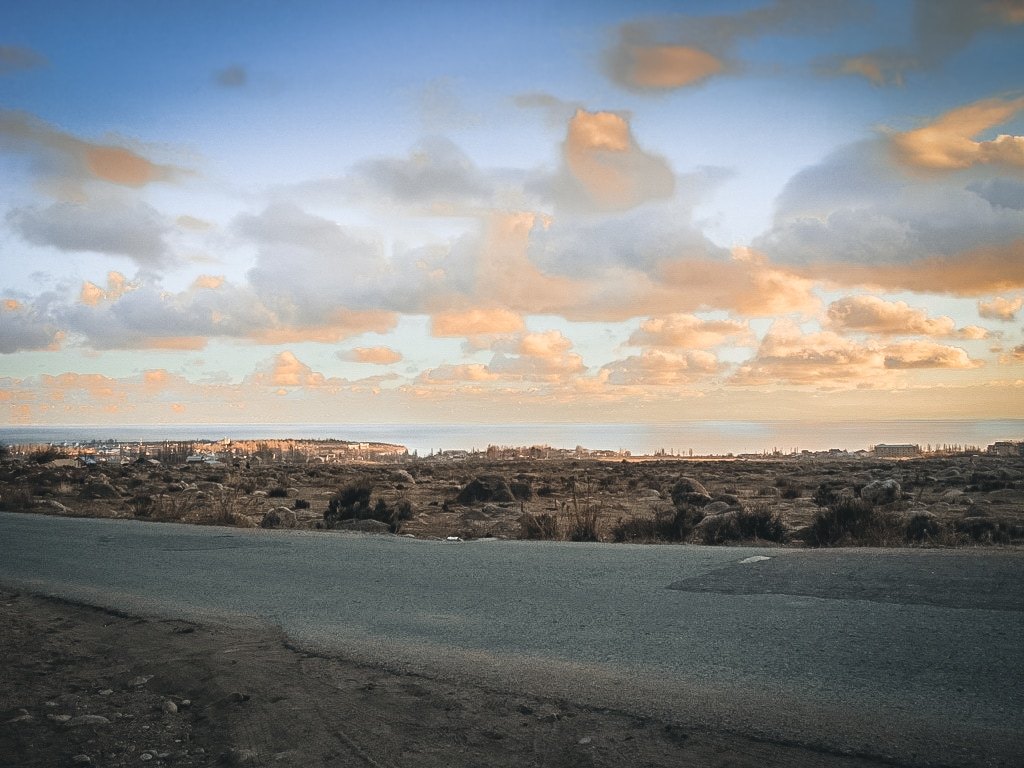 (At the end of our time there, the sky started turning incredible colors and it ended up being the best sunset I have ever witnessed in my life)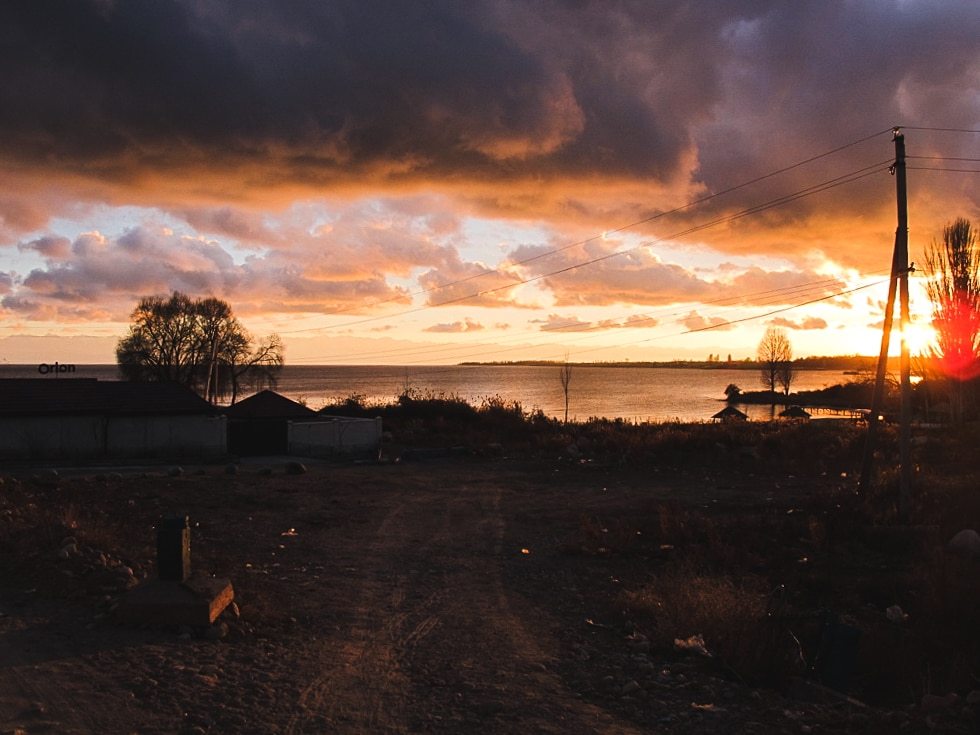 Update 2017
I initially wrote this piece after my travels to Cholpon-ata in January 2014. I went back to Cholpon-ata in late November 2016 as I was residing in nearby Almaty, Kazakhstan.
My travel partner flew out to Central Asia to join me for two weeks and we actually ended up back at these petroglyphs to show him the beauty and history behind them. It was snowing pretty badly, so I stayed in the car, but he walked around and checked them out.
It seems as though since tourism has picked up in Kyrgyzstan, the petroglyphs and the open-air museum are beginning to suffer. I have heard that this is because of the tourists but I've also heard that it is because of the locals. Whatever the reason is, please keep your hands off and respect the history behind them.
Sitting on them or touching them will cause wear and tear and future travelers may not have the luxury of seeing such a cool and important site for the country and local area. And do NOT carve anything into these rocks. It would be a shame to see such a remarkable site deteriorate at the hands of irresponsible tourists.
Tips for Visiting
You will need to get a taxi out here unless you have a bike or you are on the edge of Cholpon-ata (they are not in the city center area). You'll likely get a bit screwed over on the price, so negotiate well. You don't need long here, so if you do take a cab, have them wait and ensure that price is negotiated in the beginning.
The last time I went there, the cab driver changed his price midway through and we were livid. Had it not started to snow as bad as it had, we would have told him to screw off and walked back to our home.
The best time to go is at dawn or dusk. Seriously. I have been both times at dusk and it was spectacular. The petroglyphs offer a view of Lake Issyk-Kul and witnessing the sunset over that lake is one of the few things in my life that has actually left me speechless.
Last tip? Don't bring anything that you may accidentally leave behind. Littering isn't cool. Also please don't sit or climb on the rocks.
Getting There
You can reach Cholpon-Ata via Bishkek daily and very regularly from the main bus station. These move a bit slower than a marshrutka, which is slightly a higher price. I recommend the latter option.