When the hustle and bustle of New York City starts to get me down, I like nothing better than a leisurely drive from NYC to Saratoga Springs, taking a whole day to do the 4-hour drive, making stops along the way that rejuvenate my spirit.
This drive is a fantastic pick-me-up where I can mix and match various interests along the way, with the anticipation of a well-deserved soak in a hot spa when I arrive at my destination.
Here is a quick summary of my described stops along the way. I suggest you pick 2-3 things to do in Saratoga Springs from my list depending on your mood and do different places each time because there is so much to see and experience along the Hudson River Valley.
Queens Botanical Gardens
Tarrytown and Sleepy Hollow
West Point Museum
Culinary Institute of America
Hyde Park: FDR estate and Vanderbilt mansion
Mohonk Preserve
Old Rhinebeck Aerodrome
Saugerties: Lighthouse and Sculpture garden
Queens Botanical Gardens
I decided to take my car drive up north along the 678, in just 30 minutes I arrived at the Queens Botanical Garden. It is usually perfect for walking out my morning fidgets before I start the long drive.
In the growing season, my favorite spots to visit at the Botanical Garden are the Fragrance Walk or the Herb Garden which get all my senses engaged and awaken my sense of joy in the morning.
Other favorite areas are the native plant roof garden and the floral border where sometimes one can spot a young bride and groom trying to capture the bloom in their new relationship using the metaphorical background of floral blooms.

Tarrytown and Sleepy Hollow
Having stretched out my legs at the gardens, it is time to hit the road and get to Tarrytown, a 45-minute drive, to immerse myself, at least briefly, in the legend of Sleepy Hollow.
Washington Irving, a writer, statesman, and traveler, captured the magic of this Hudson River landscape with stories like Rip Van Winkle and The Legend of Sleepy Hollow. The headless horseman is said to be buried at the cemetery along with other luminaries like Elizabeth Arden, Andrew Carnegie, William Rockefeller, and Irving himself, so go there first.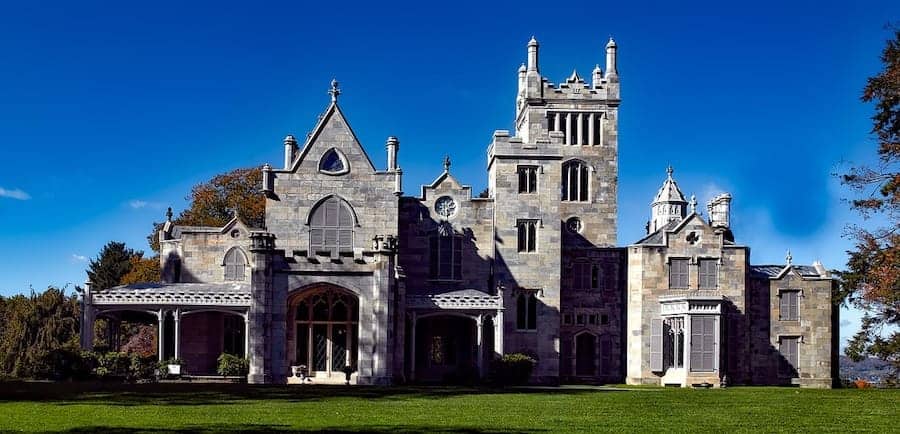 Follow this up with a visit to Sunnyside, Irving's beautifully restored house with his desk and books, which is managed by a non-profit that offers tours. I spent enough time here and felt like I was transported back 150 years to the sleepy farming town where Irving lived his last 25 years. I like restorative stops for food and drinks along the way and I halted at Mint's premium foods in Tarrytown – it's a must visit!
West Point Museum
Now feeling renewed again, it is time to drive on to Highlands Park and the West Point Museum.
I am not a big fan of museums, but after hearing so much about this spot, I thought I might enjoy this fascinating and free museum that houses a. variety of collections on four floors. Exhibits include memorabilia from the revolutionary war to modern warfare, as well as depict the life of a cadet at West Point, a must-see for future applicants.
As I toured the museum, I felt a sense of pride in our young men and women who give their lives in service to our country to keep us all safe.
The Culinary Institute of America
Driving on further, the Hyde Park area has an incredible number of things to do and see, so I chose to visit one place each trip to keep my time and energy manageable.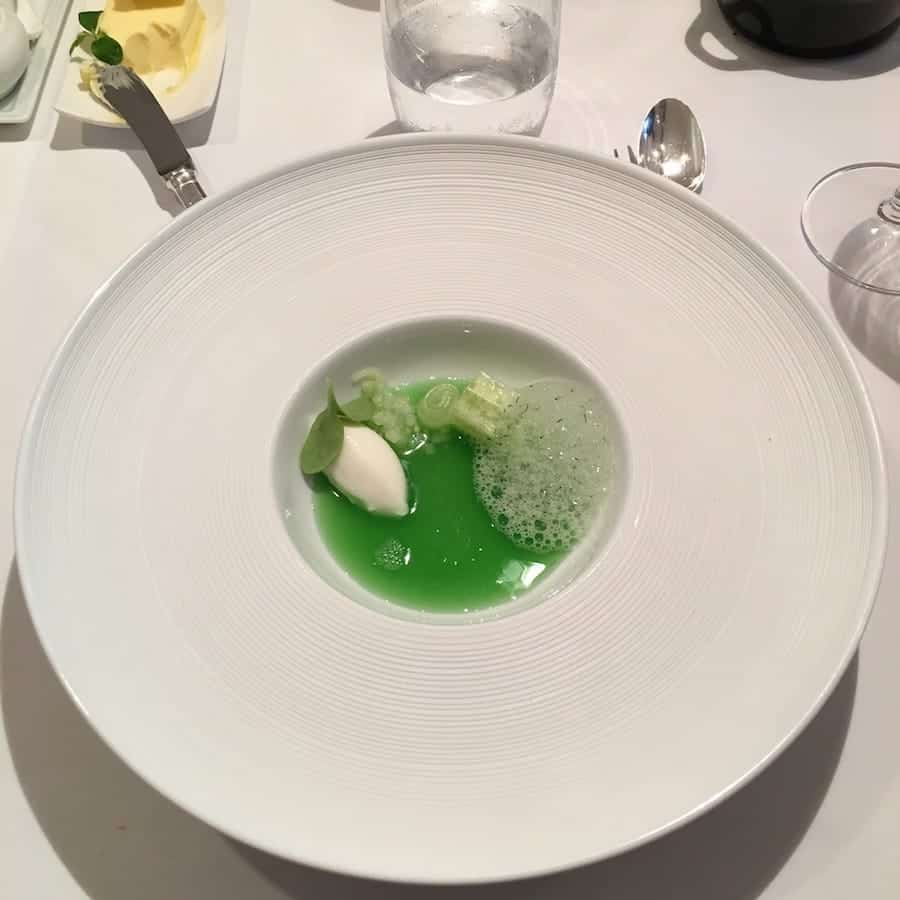 My favorite location comes just before Hyde Park, the Culinary Institute of America. The institute offers a 4 pm, student-led, one-hour tour that covers the history of the place, some aspects of how students learn various skills, and the teaching kitchens. I love the walk through the baking and pastry section with its aroma of fresh bread and sweet pastries.
You can make a reservation in advance to eat at the Institute's restaurants which is worth considering at different seasons, to sample the cuisine as it changes with the locally available fresh ingredients.
Hyde Park: Franklin D. Roosevelt Estates
Hyde Park itself houses the estate of Franklin D. Roosevelt with a library and interactive museum which is a joy for history buffs. The only library to be built by a sitting president, the tour at this museum is a must, and it definitely ranks as one of the better presidential libraries around, with impressive exhibits, mini-movies and extensive grounds with walking trails when the weather is pleasant.
The museum houses the life and politics of FDR's life, the longest sitting president, including information on the depression era as well as WWII. This place kept me occupied for a couple of hours at least.
Then I headed on down to Val-kill cottage located on the estate. This was Eleanor Roosevelt's cottage, a humble abode for such an extraordinary lady and the tour and a visit here is not to be missed.

Hyde Park: The Vanderbilt Mansion
For a while, I wanted to leave politics behind and take a peek into the glamorous world of society parties, so I headed over to the 54-room Vanderbilt mansion.
By all accounts a modest establishment for the Vanderbilts, it includes beautiful blooms in the garden during the summer months. The tour is an hour and provides a closer look at the overstated opulence of the of that era.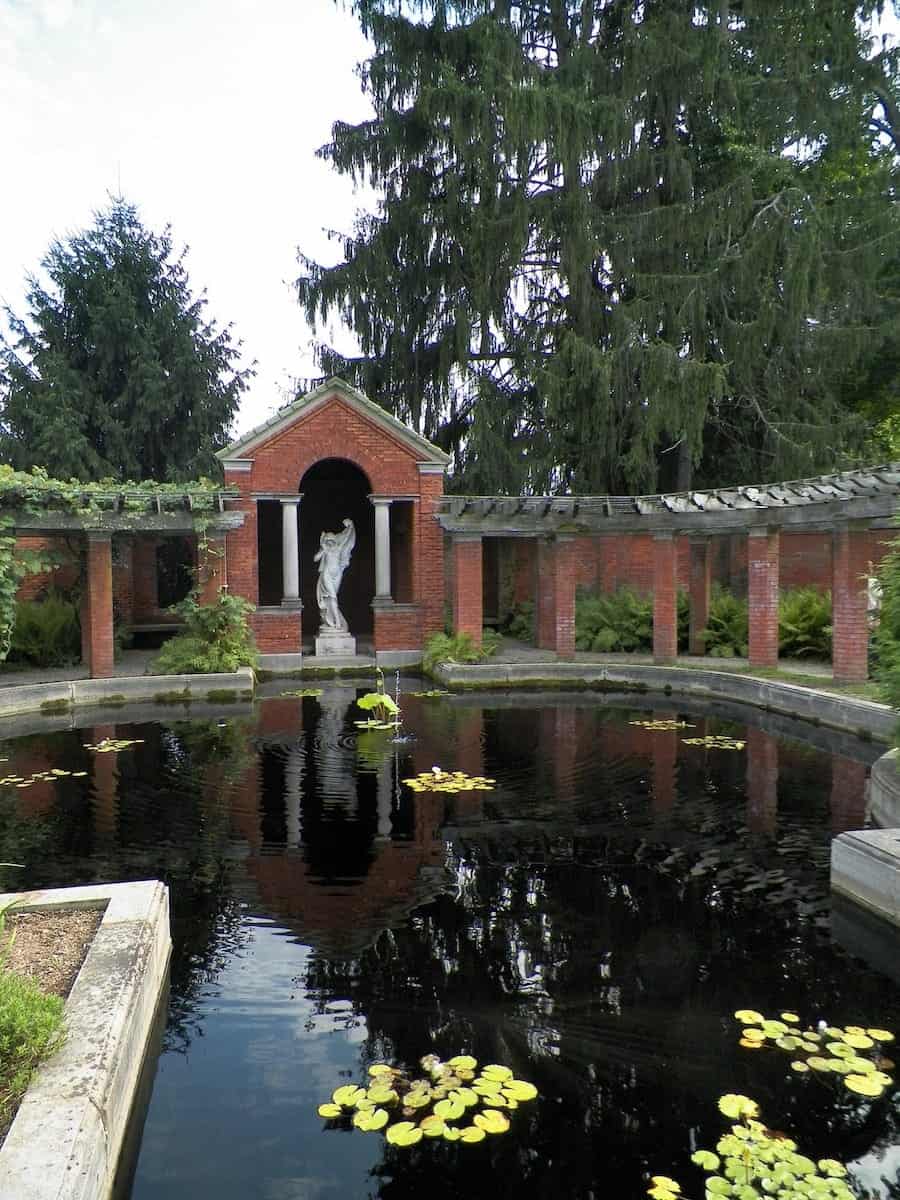 On my drive out I made a brief stop at the Millionaires Viewpoint for a lookout over the Hudson River that is well worth the stop.
Mohonk Preserve
Now I had my fair share of mansions, history, and buildings, so I made my way the Mohonk Preserve on the Shawangunk Ridge for some intimate time with nature.
Be aware that summer weekends are busy here and parking lots get full early in the day, so choose the month, day, and arrival times wisely. I chose to stay close to the Visitors Center and talk a walk on the Sensory Trail that includes the Weinstein Butterfly garden.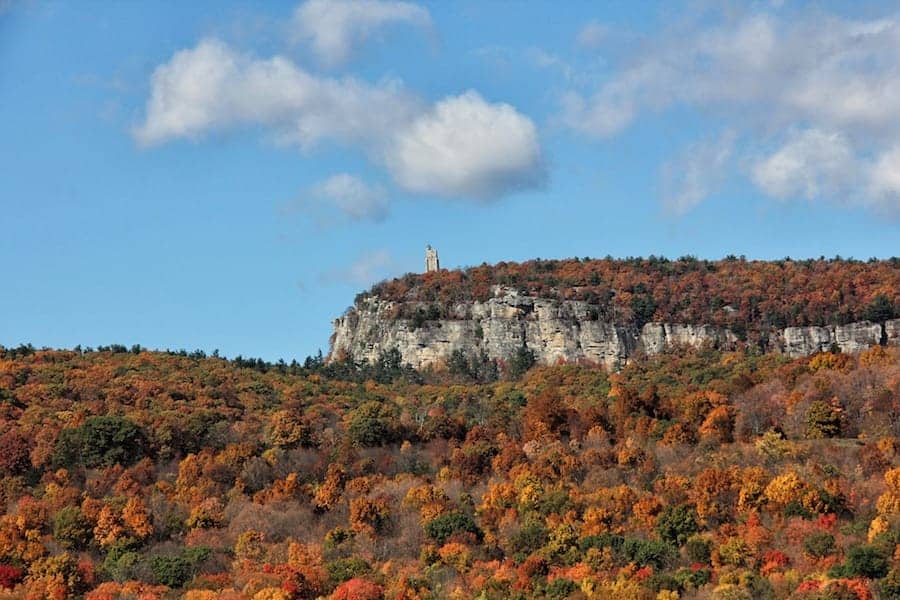 I also saw a bunch of people take their mountain bike off the back of the car and ride through the preserve, maybe I'll give this a shot next time. There were also plenty of people going on a hike on one of the many trails around the preserve, again saving this for another day. Winter is also an excellent time to visit, with cross-country skiing and snow-shoeing activities available to the cold weather adventurer.
Old Rhinebeck Aerodrome
Shaking the sweet-smelling grass off my clothes and hiking boots, I drove on up to the Old Rhinebeck Aerodrome which is an excellent place, because I love engines and old planes, cars, and motorcycles.
This museum has some great examples of early aviation history from 1900 to 1939. The four museum buildings are only open to the public from May to October, so be aware of this when visiting.
The most exciting part of this place is the airshow weekends, so check their calendar and come to a 2 pm airshow where you can witness barnstorming and Lindberg-era flying shows.
This place is run by volunteers who keep these old planes and cars alive and running and whose dedication to the preservation of this important piece of our history is to be highly commended.
Saugerties: Lighthouse and Sculpture Garden
From the aerodrome, I drove up to the town of Saugerties where a walk to the lighthouse offers a wonderful view of the Hudson River. The half a mile walk from the carpark is through wetlands which can be submerged at high tide, so ensure you have tall boots before venturing out on this peaceful walk during low tide.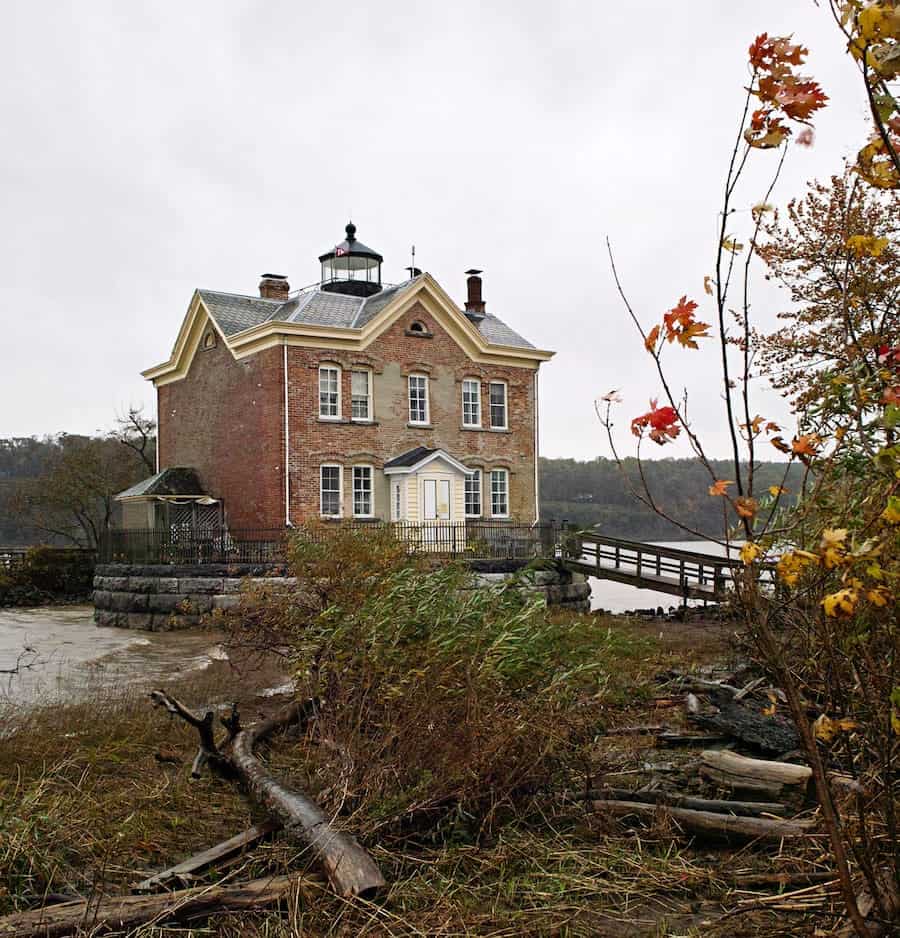 The flora and birds along the river and the spectacular view at the end are worth the short walk. The brick lighthouse has some interesting local Saugerties history to read. There are picnic benches here where I thoroughly enjoyed the serenity and quiet, munched on some bread and cheese before I got back on the road.
I was interested in a very different kind of experience in Saugerties, so I headed out to Opus 40 located on 50 Fite Road, a sculpture garden designed within a stone quarry.
This is the brainchild of artist Harvey Fite who spent 37 years turning a stone quarry into a display case for his works of art, a work of art within itself. This place is hard to describe, it's best to visit it first-hand and experience it for yourself.
Be aware that they are only open May to November in good weather so check the website before heading out here. I was recommended to wear comfortable shoes, as I was told that I would need to scramble over rocks and crevices on uneven footing, and explore the 6 unusual acres which kept me charmed and entertained.
After I was done, I headed into Saugerties town where 9W meets Main street for a good selection of coffee shops and cafes that offer quick bites and comfort foods. The much-needed food and drink should help me finish the last stretch of the drive, about an hour and 20 minutes into Saratoga Springs.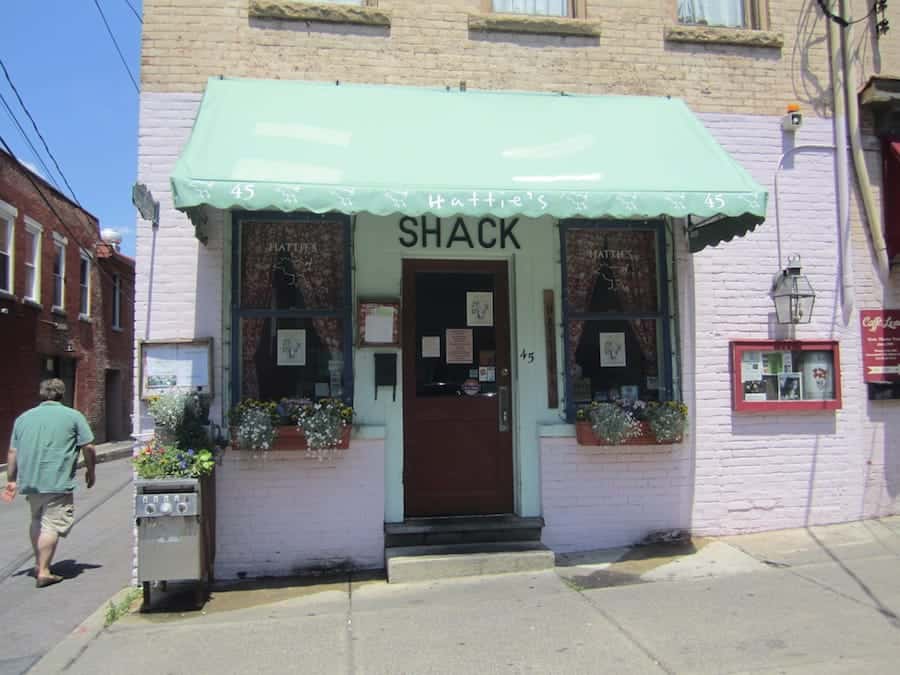 Wrapping up this day
Lastly, I reached my hotel room and unwound at the bathtub, the perfect end to an exciting day. I don't think the drive would have been as memorable if it wasn't for the stops. Yes, New York City has its charms but think outside the box and head out of Times Square and discover another world on this road trip to this sleepy yet full of life town. I definitely think you should make the journey from NYC to Saratoga Springs and hit up some of these spots along the way.