One of my favorite parts about living in Norway has to be the berries.  While I think the strawberries this year are not quite as good as last year's crop, they are still better than the sour berries that we call strawberries in the US.
On the other hand, a major disadvantage to living in Norway is that most everything is imported because Norwegian soil can't cultivate many foods.  I used to shop mainly for all local, natural, and organic foods when living in the US, so I have a hard time accepting eating something here in Norway knowing it shipped from Thailand or Chile and coming to terms with the fact that fresh foods don't stay fresh that long unless something is added to them.  But anyways, I believe this is half the reason I appreciate wild berries here in Norway as much as I do.  I love knowing where they came from and replacing the berries I constantly buy from the store with the fresh ones I hand-picked.
In the area I live, the most common berries we find in the wild are bringebær, blåbær, tyttebær, and rips (that's raspberries, blueberries, lingonberries, and red currant, respectfully).  Truthfully, I'm not sure if rips are actually in the wild out where I live or if I'm unknowingly picking them from someone's garden… but they are growing in abundance in certain areas.
I spent this past weekend scouring the forests, mountains, and countryside for as many berries as we could find.  A little late to join the berry picking fun this year because of my trip to the US, I was pretty lucky with my findings and know of some good spots I left untouched in the middle of the forest so that I have something to head back to the middle of this week.  But… had I not consumed as many as I had whilst picking, I probably would have triple the amount I ended up with.  One's gotta taste before picking, right?
Here are some photos from yesterday's jaunt through the forest looking for berries and getting the dog on a much needed hike (I have no pictures from Saturday because I ate every single berry I picked as I was in the process of picking).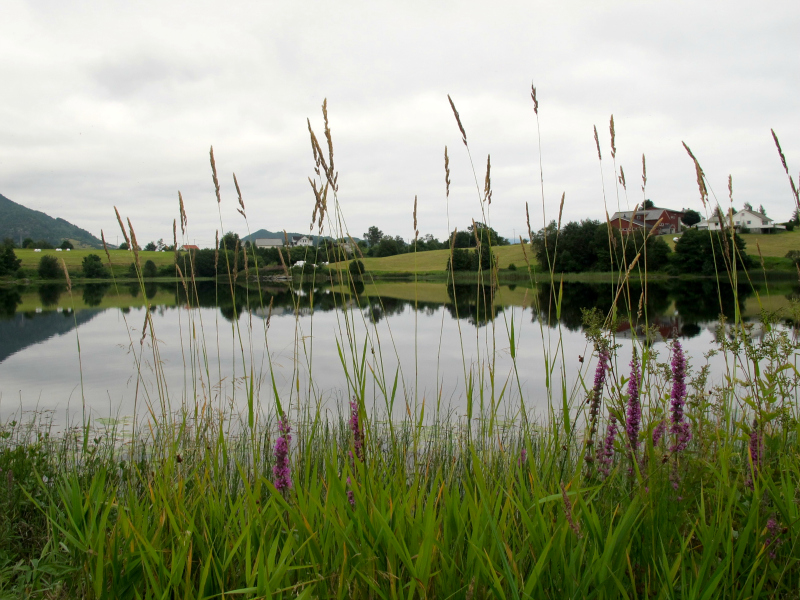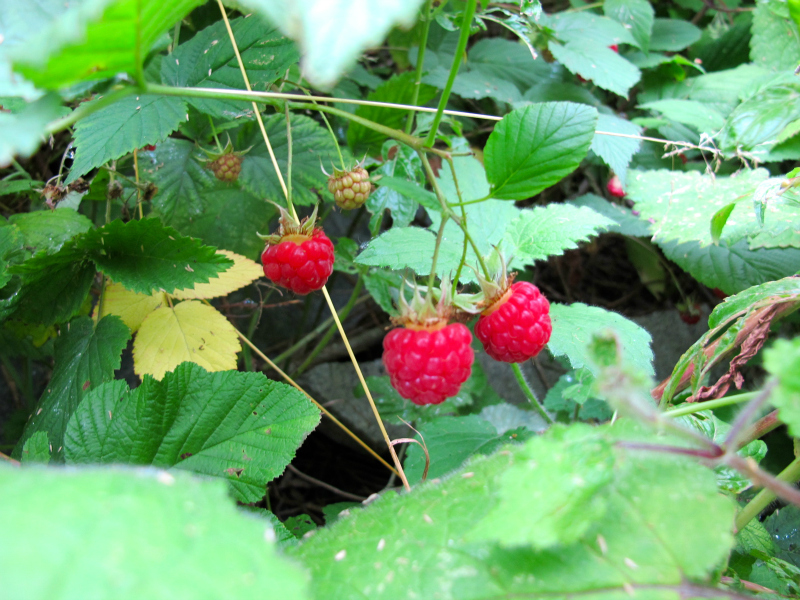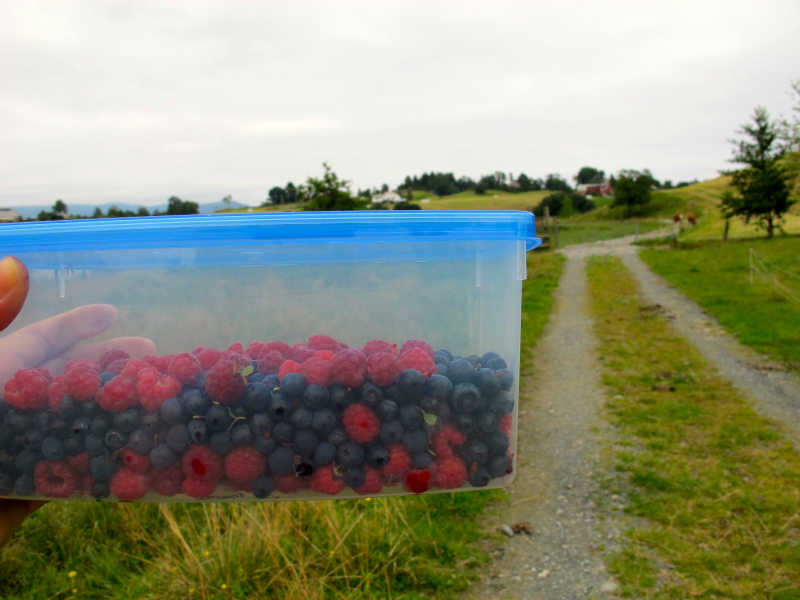 Have you ever picked and/or eaten wild berries?  Do you have wild berries or any wild fruit that is consumable where you live?