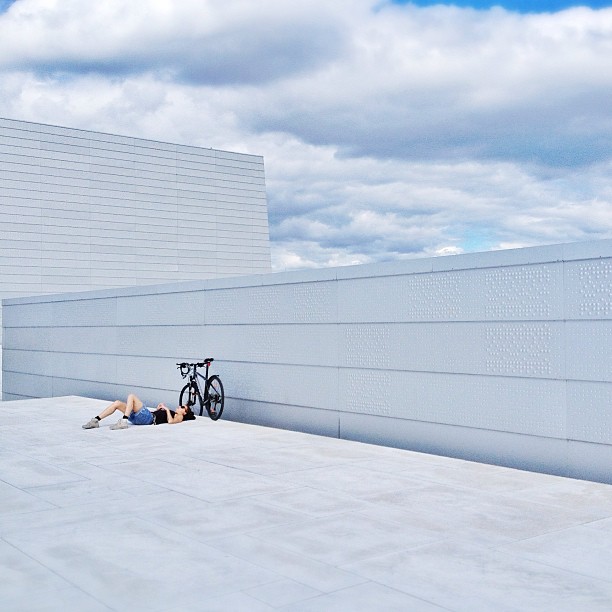 This post may contain affiliate links which means if you purchase something through that link, we will make a small commission at no additional cost to you. Think of it as buying a cup of coffee for us on someone else. Thanks and enjoy!


This year has been crazy… so many things happened in regards to travel and my personal life that I'm almost doing this post as a way to recollect them all myself.  And of course share with all of my lovely readers.
I started out January in a bit of a slump because of the failed Belarus trip over the holidays.  But, I did make it up to Hamar, a small city north of Oslo, to finally meet a friend and help her with a massive catering project for the Idrettsgala here in Norway (Idrettsgala=the ESPYs of Norway).  While I didn't get to see much of the city due to the work at hand, I did get to meet a friend and enjoy spending time with her.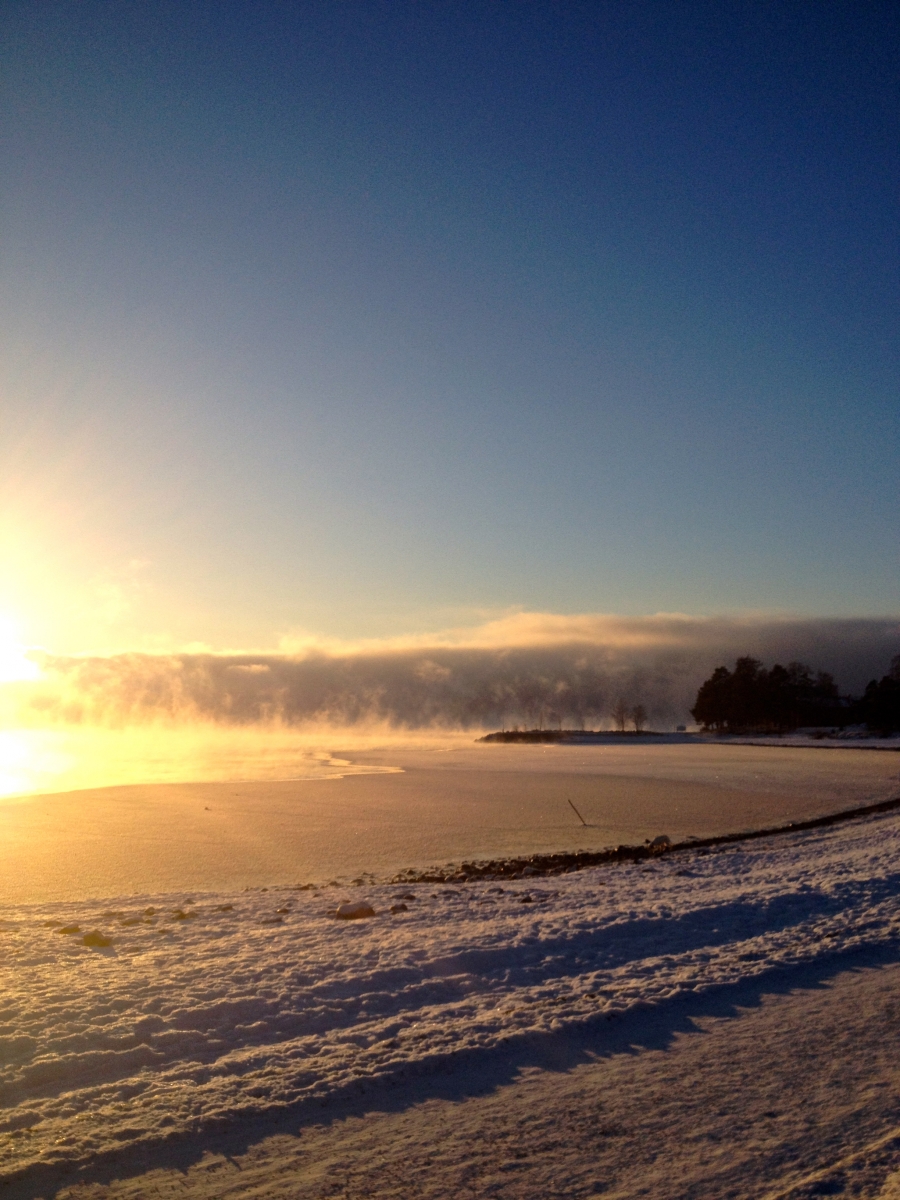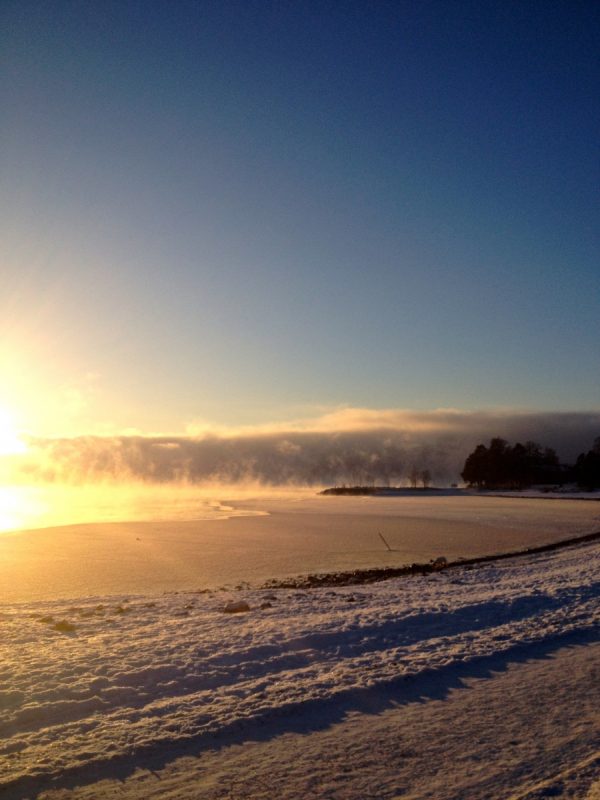 Lake Mjøsa in Hamar (Norway's biggest lake)
February was quiet.  And COLD.  I worked my butt off trying to save money for my upcoming travels in March and April.  And I took a weekend trip to Bergen to see my Norwegian family.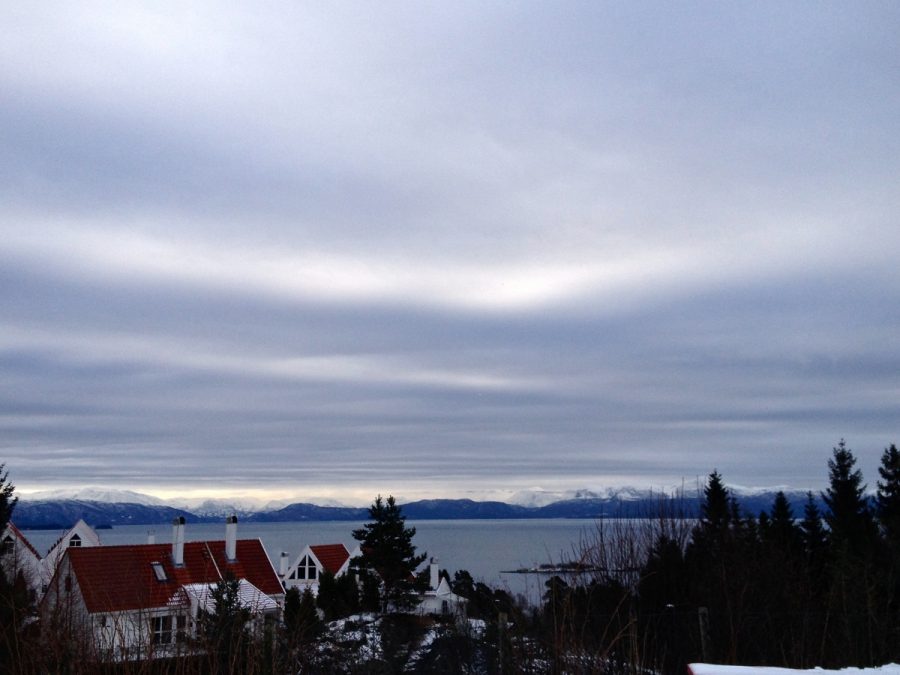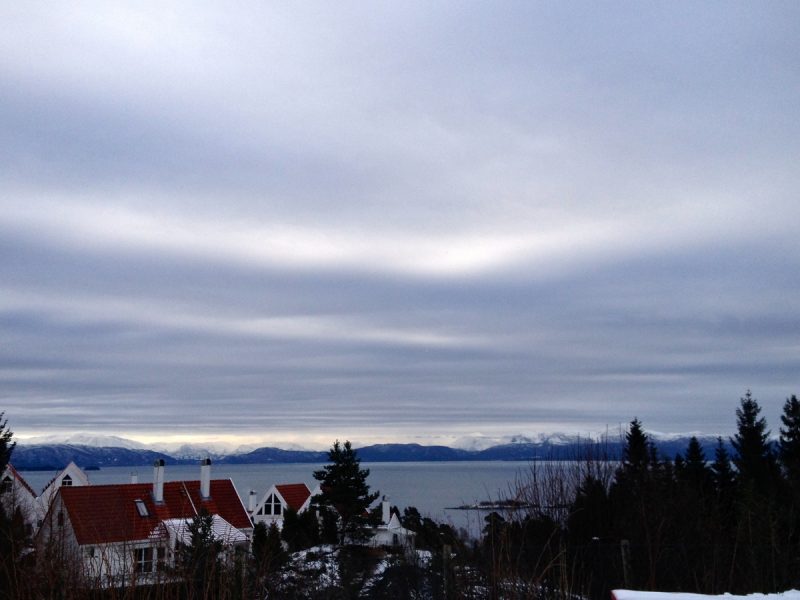 overlooking the Bjørnefjord in Hordaland

In March, I flew to Vilnius for a day before heading down to Belarus.  It was nice to see a familiar city and have some of that tasty and cheap Lithuanian beer.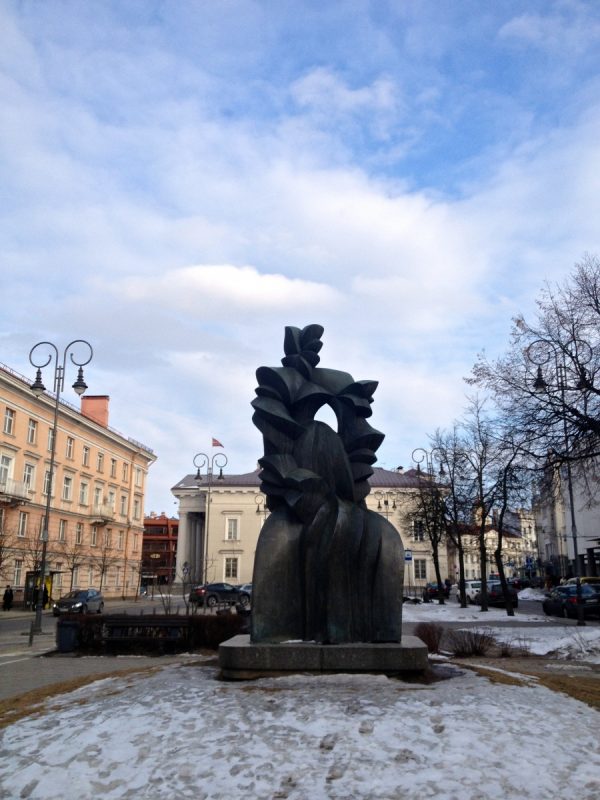 Vilnius
Visas were in order and nothing was going to stop us this time.  I ended up spending two weeks in Belarus.  I got to meet up with old friends in Minsk and see Vitebsk, which ended up being the most pleasant of surprises.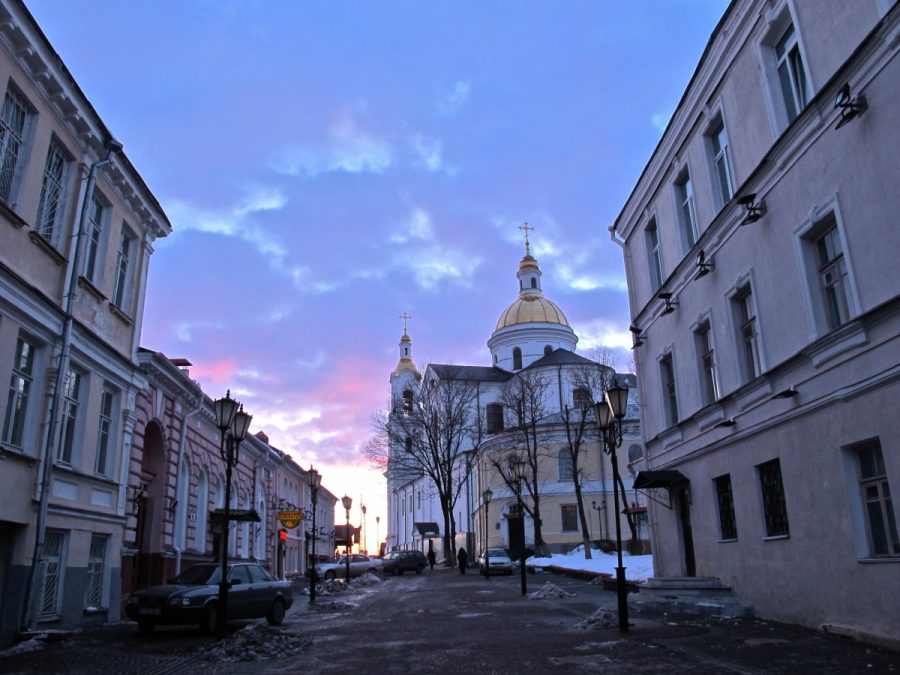 beautiful Vitebsk
Andre ended up with food poisoning there and I ended up in a room for an entire day of the trip dealing with bribes from officers.  Fortunately, the tour company that sponsored us in the country involved lawyers and I was able to leave the country without further issues the following evening.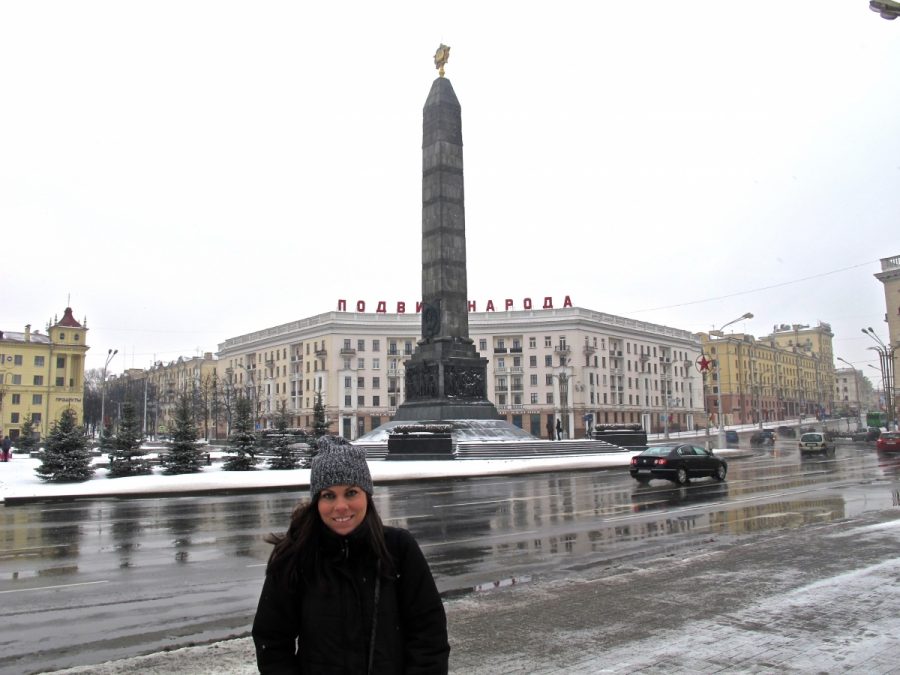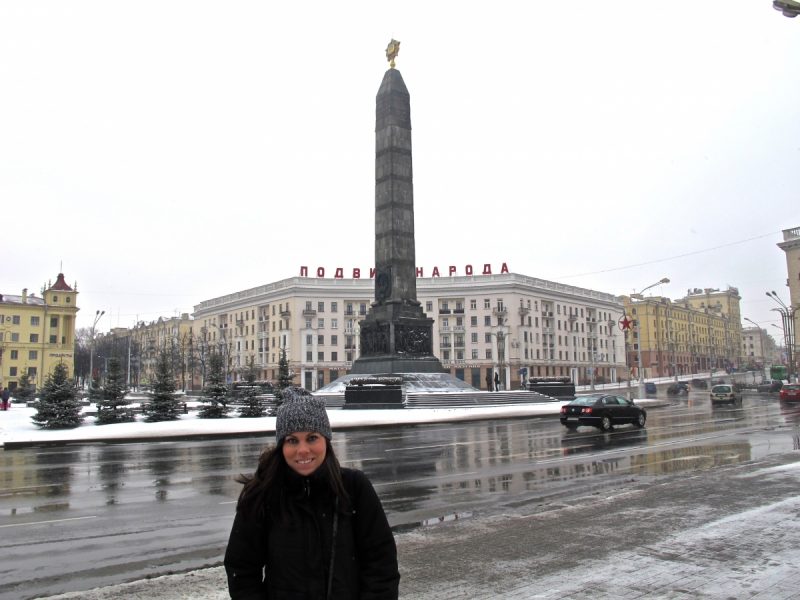 Freedom Square, Minsk
All in all, the trip was fantastic and I learned SO much about a country that stays rather unknown to most westerners.
in the Minsk train station before boarding it back to Vilnius
I came back to Oslo for two days and then headed to the Caucasus for a month adventure spanning throughout all of April.  And an adventure it was…
After arriving in Tbilisi at 3am (I seriously don't understand why all international flights arrive at stupid hours), I finally caught a ride to Yerevan with my friend in what we were 99.999% certain was a car smuggling drugs across the border.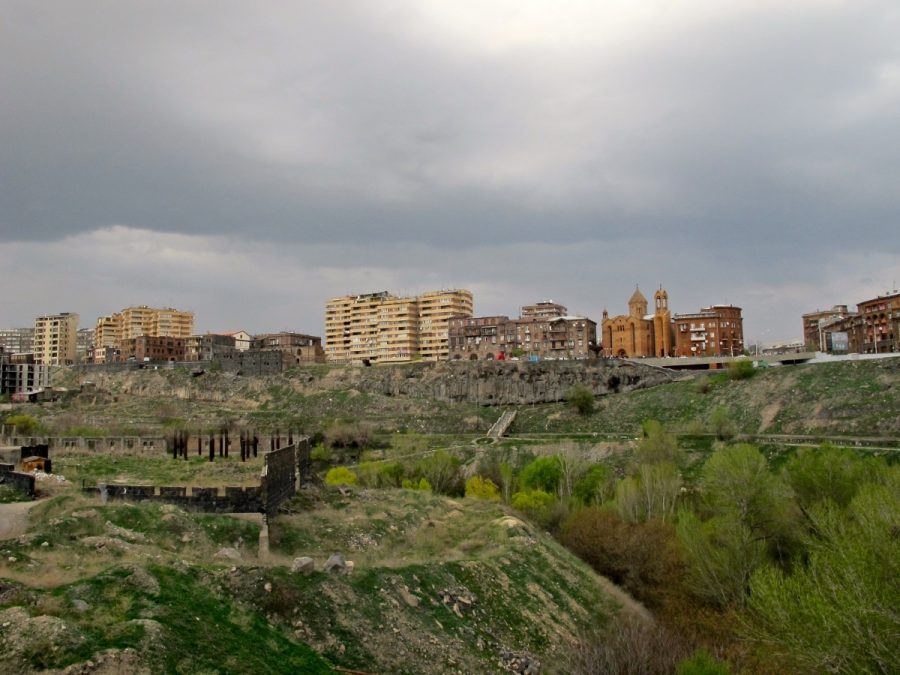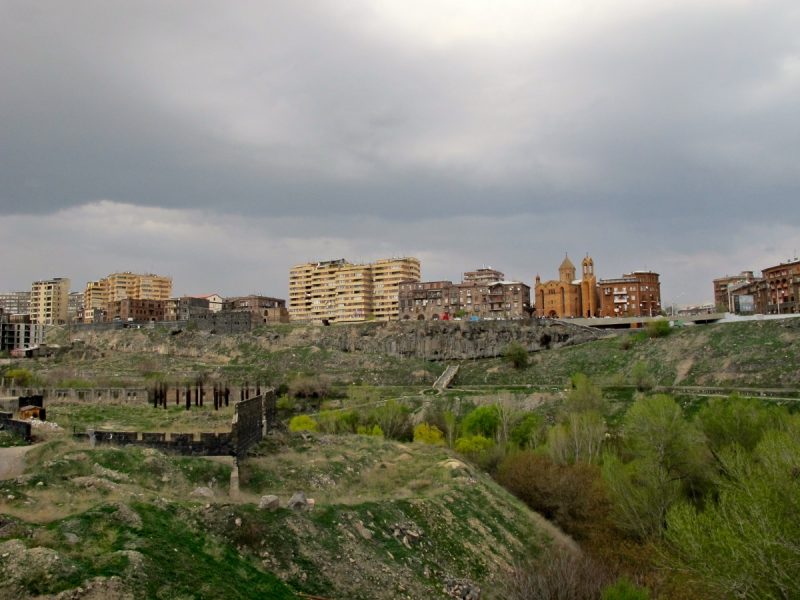 little bit of Yerevan
Yerevan was utterly exquisite.  It is a pretty dull city in terms of architecture, but the residents and history of the place are what make it so grand.  I was fortunate to also take a road trip throughout the entire country and see the scenery, wineries, and monasteries.  I didn't expect Armenia to 'wow' me to the extent it did.  That is definitely a country I will returning back to.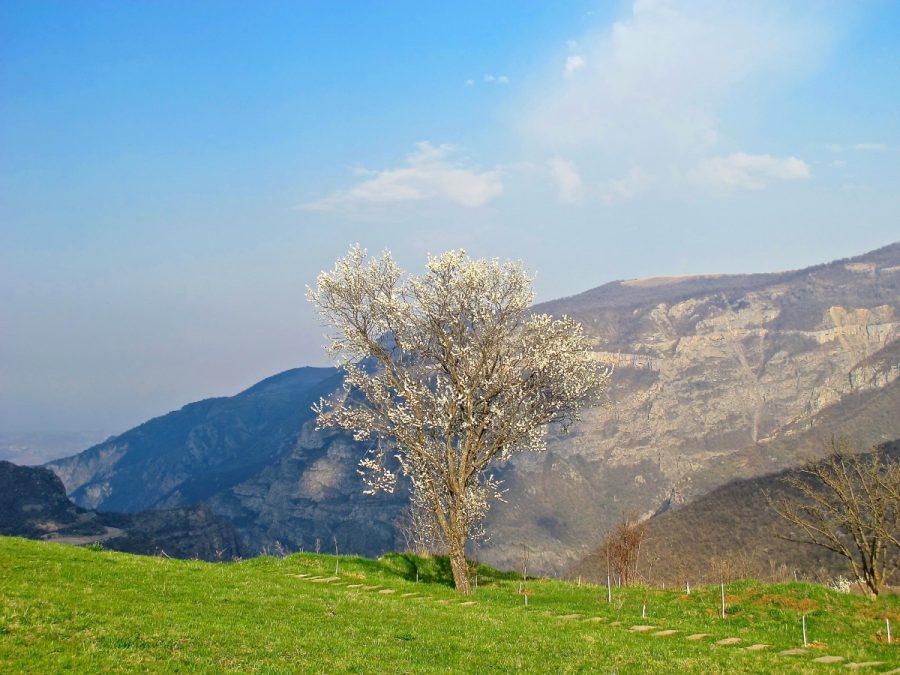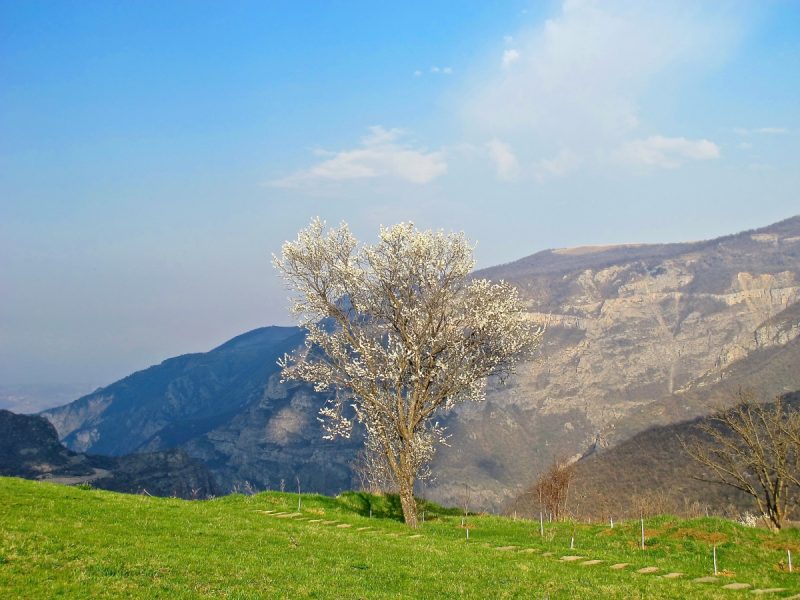 Armenian countryside near Tatev
After Yerevan, I made it back to Georgia.  Georgia is great, don't get me wrong, but I found it a little less intriguing after Armenia.  Tbilisi, particularly, has developed a lot over the past five years and parts of the city lacked the charm it once had.  On the other hand, Georgia is a great country and I wish it all the best with its tourism efforts.
Tbilisi
I was also so shocked at how different Armenians were from Georgians.  It is something I would never have expected until seeing it with my own eyes.  Both cultures and people are extremely hospitable, however.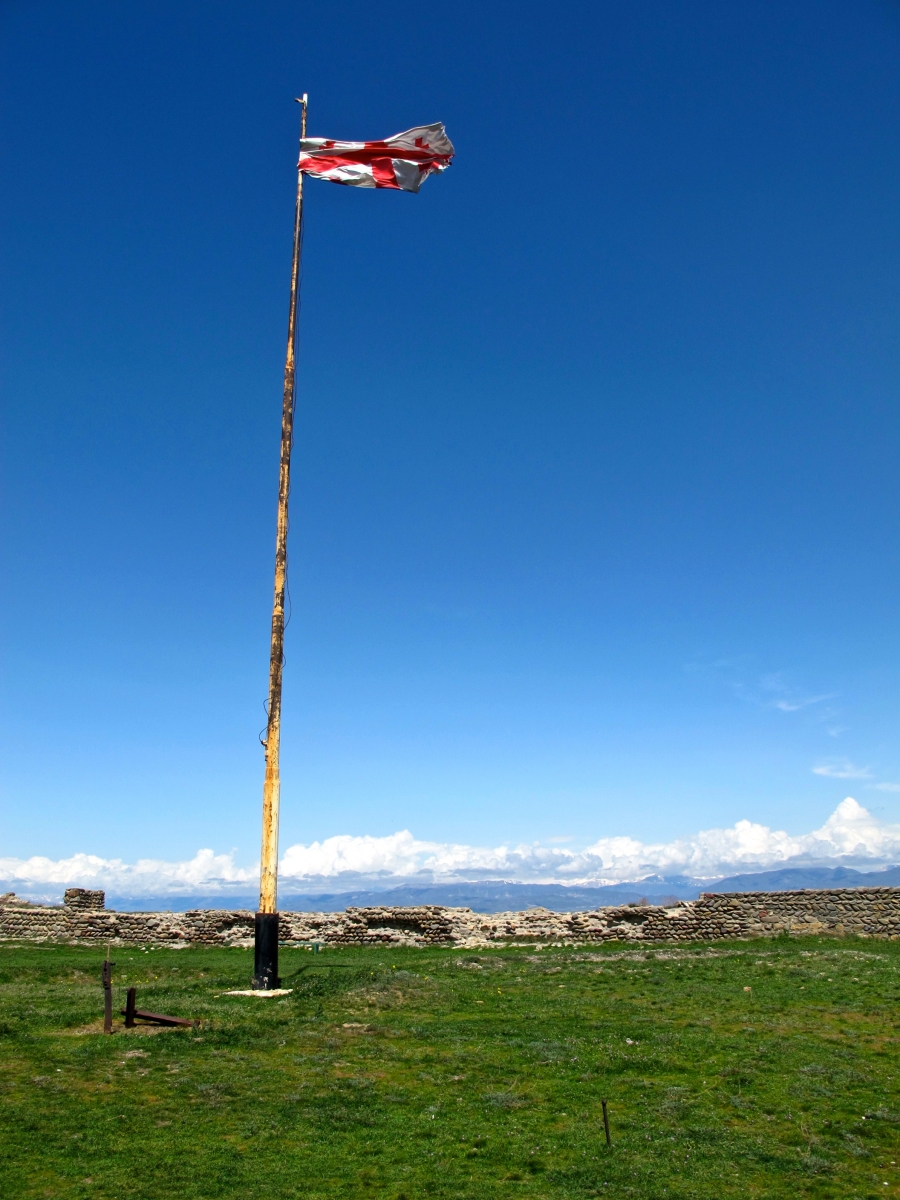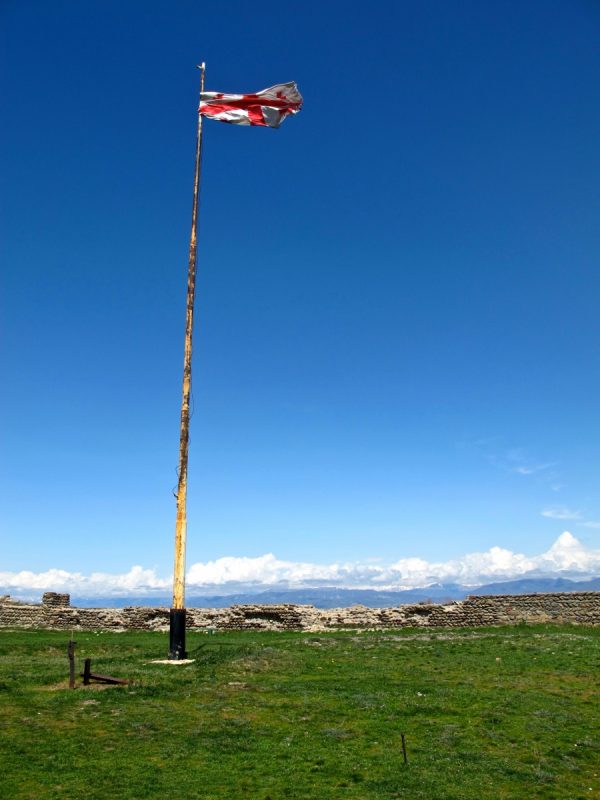 up near the fortress in Gori, Georgia
In Georgia, I had the chance to go to Kazbegi, which I hated (but you won't), Gori, and Uplistsikhe.    I spent the majority of my time in Tbilisi, however, and worked on freelance projects at cafes and bars scattered throughout the city.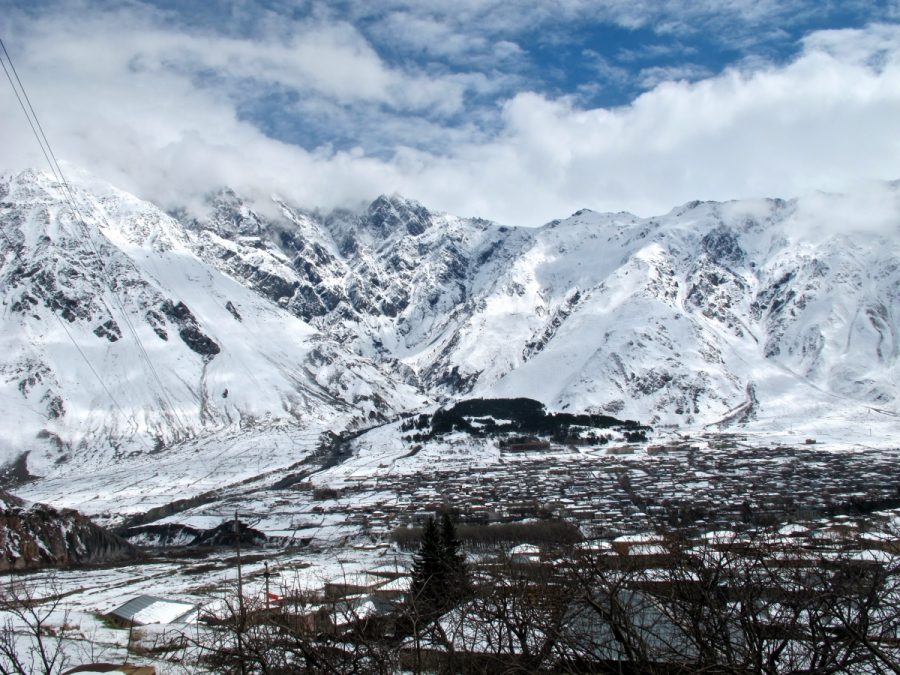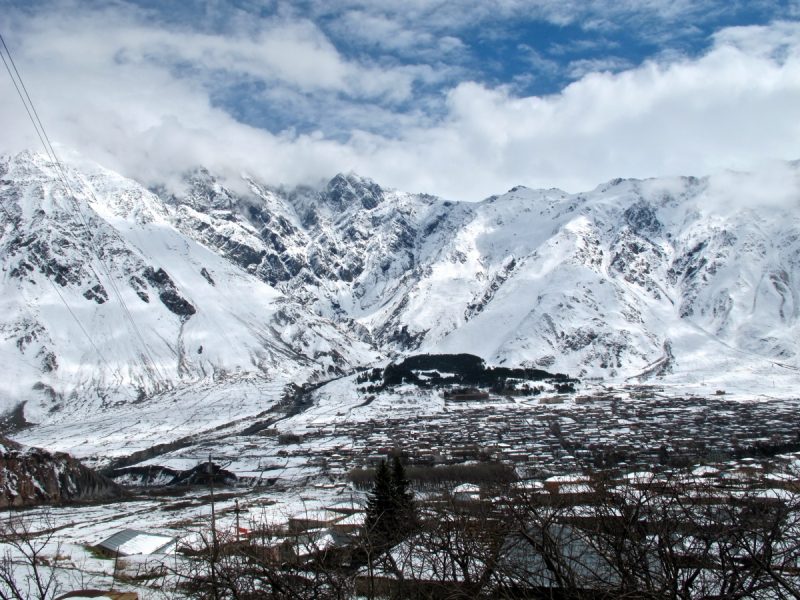 picturesque Kazbegi and the town of Stepantsminda below
During the entire month, I contemplated a trip up to Abkhazia.  This was a trip I didn't actually intend to make even though I applied for a visa and did a little research on accommodation, safety, and border crossing procedures.  When my visa letter actually arrived, I was over Tbilisi and needed to get away.  So I booked a night train to Zugdidi, Georgia (right on the border with Abkhazia) and decided to test things out.
Abkhazia blew me away.  The destination's history is so complex and recent that the evidence is scattered so tangibly throughout the region.  My only regret while in Abkhazia is not staying longer and seeing more than just Sukhum.  I could have extended my visa, but my flight from Tbilisi left four days later and I just couldn't chance it.  I hope to go back there someday and see more of the countryside and beaches.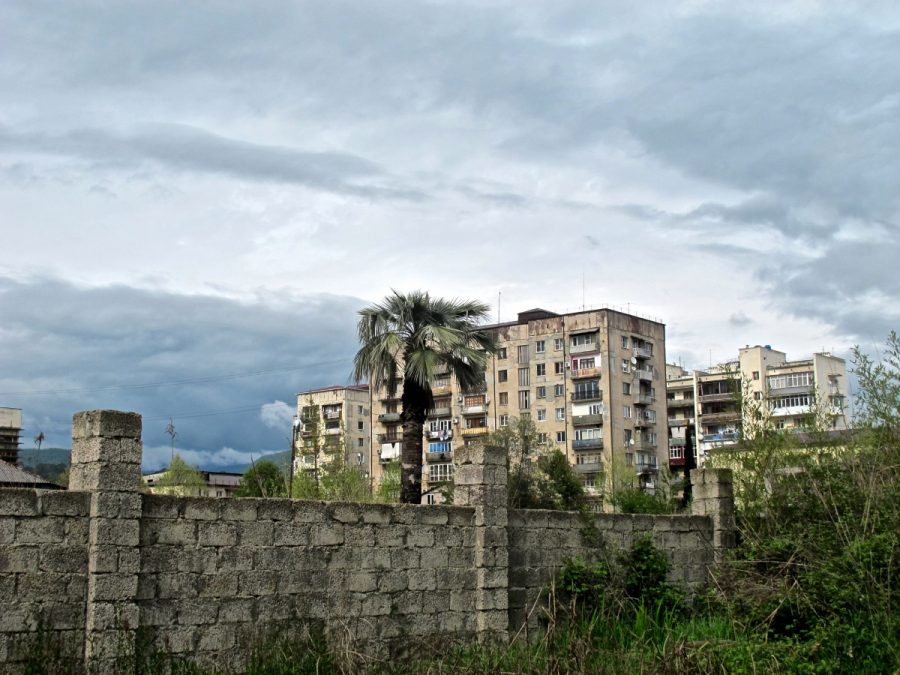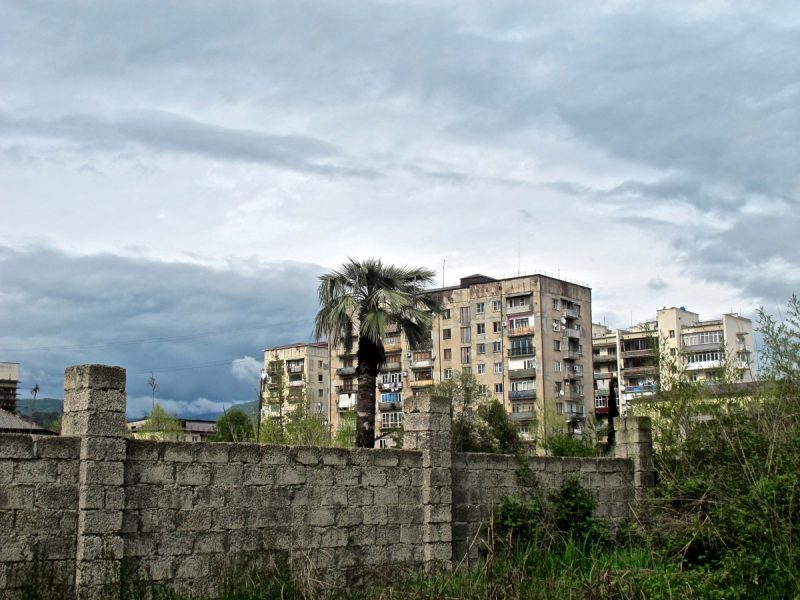 somewhere in Sukhum…
After arriving home in Oslo, I planned to work and build up my bank account again.  My family came in May and it was an incredible trip.  It was so cool to show them Norway and have them meet some of my friends here.
Oslo thought it would be a good idea to show them her rainy side for the days they were here, leaving them underwhelmed by the city.  On the other hand, Bergen decided to dish out some sun and 25C temperatures.  And as I've said before, not many places in this world as are beautiful as Bergen in the sun.
After coming back to Oslo, we flew to Wrocław, Poland for a few days.  It was my first time in the city, but not my first time in Poland.  I really enjoyed the place and can't wait to get back there.  The city offered a thriving vegetarian and organic scene, which was rather surprising to me.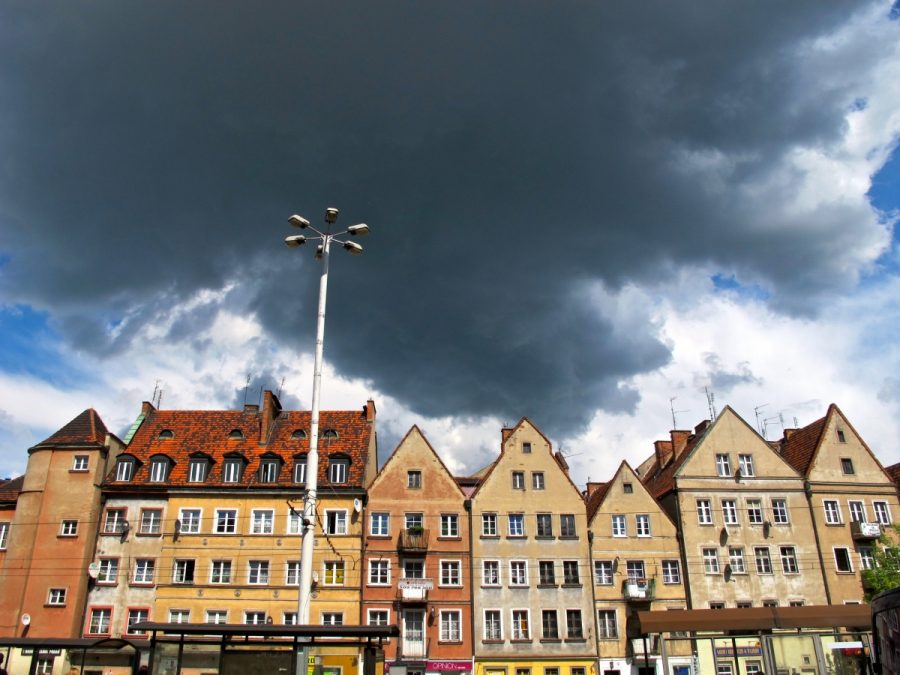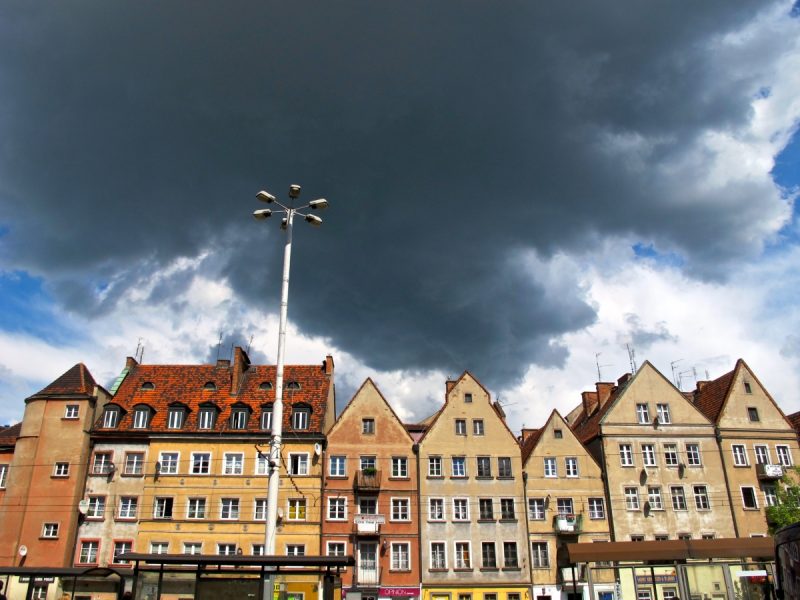 a surprising storm in Wrocław after a day with only blue skies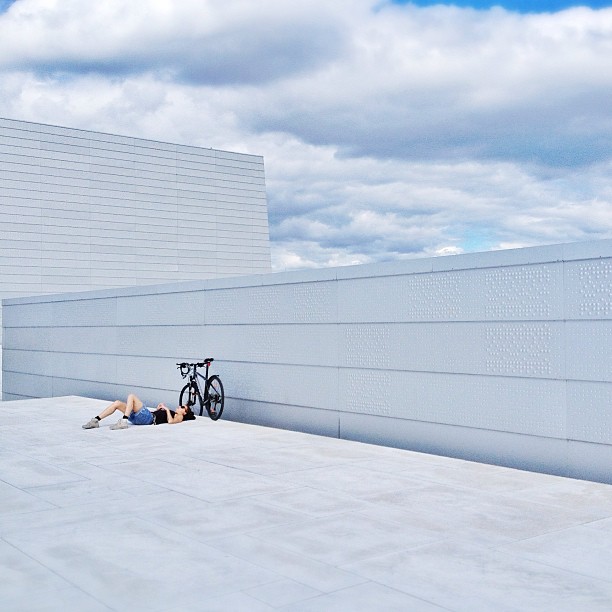 on top of the Oslo Opera House
My family left and once June rolled around, my friend from the US came to visit.  We hung out in Oslo for two days and then headed down to Belgium and The Netherlands for a week.  I've always enjoyed Belgium, but never really have loved Amsterdam (that was our only destination in the country).  While I'm still not a huge fan of the city, I do like it a lot more now than I previously did.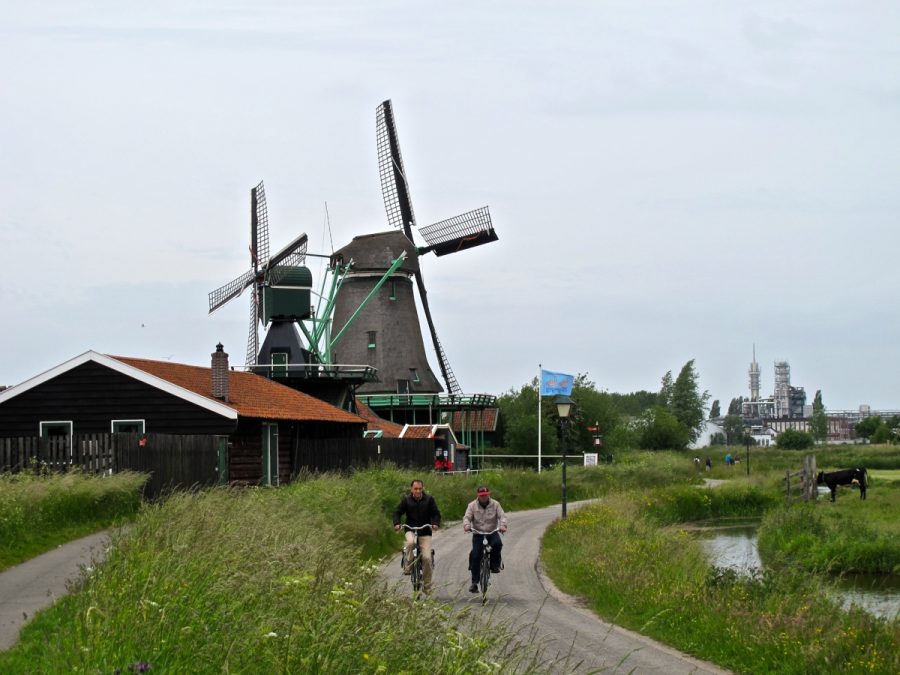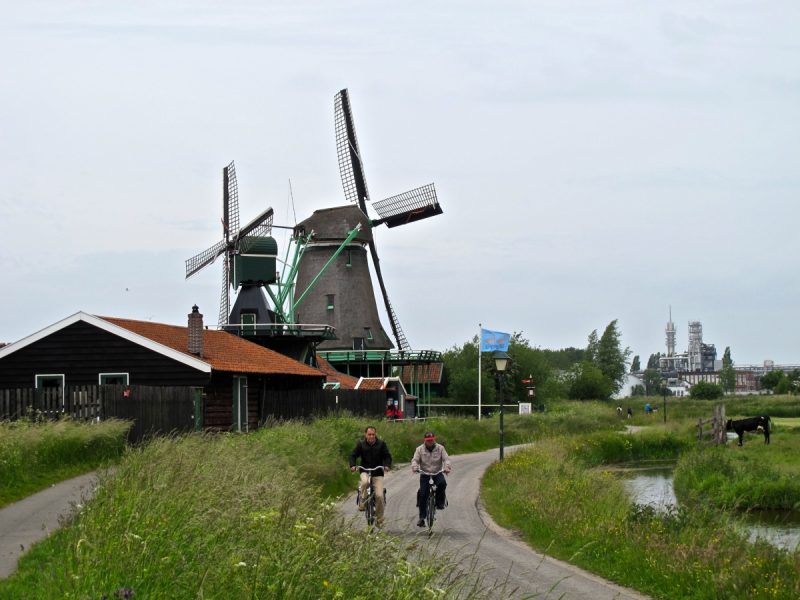 Antwerp and Brussels never fail to disappoint me, on the other hand.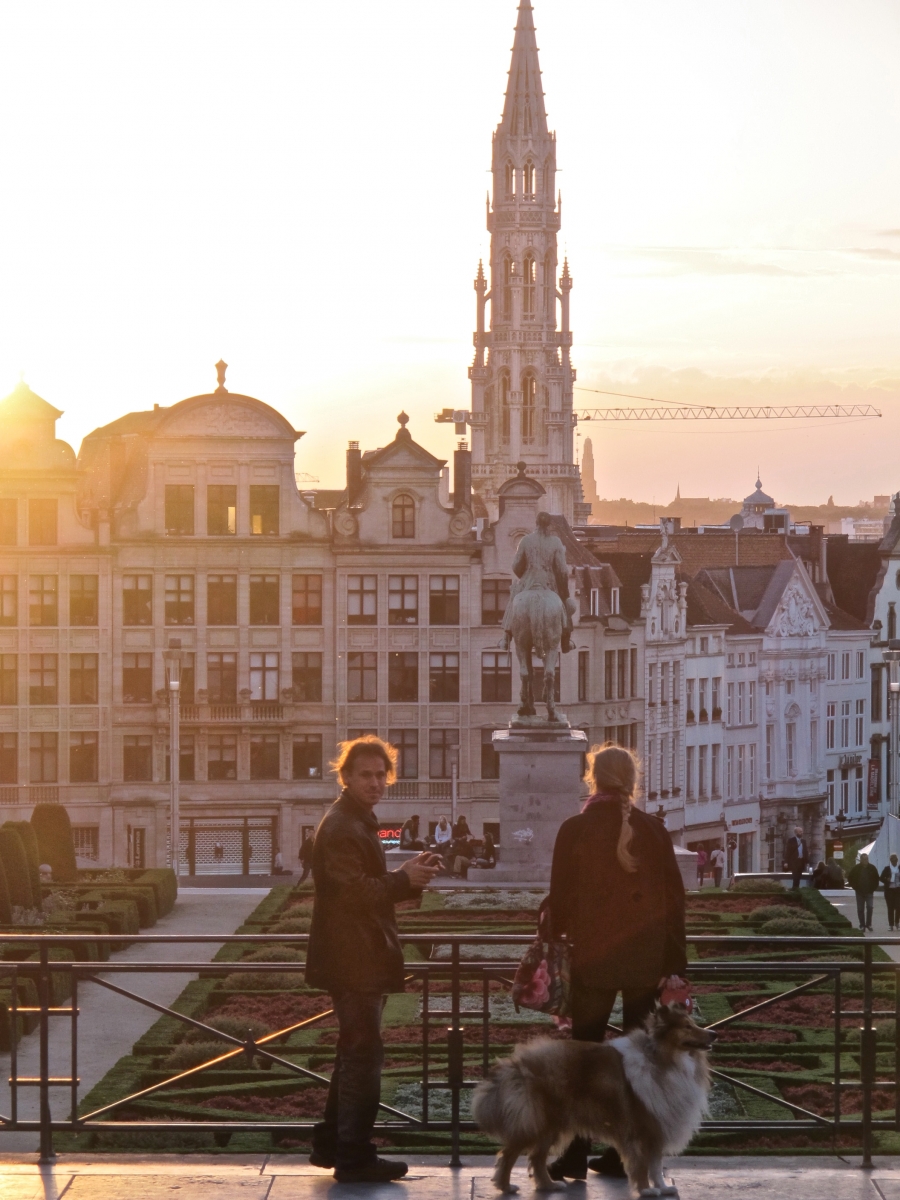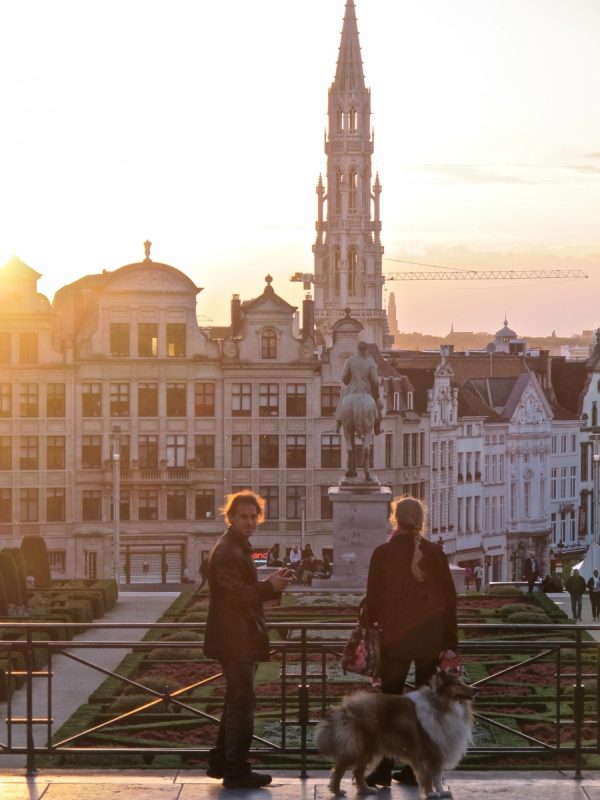 Brussels at dusk
When we got back to Oslo, Andre and I also took her to Strömstad, Sweden for the day.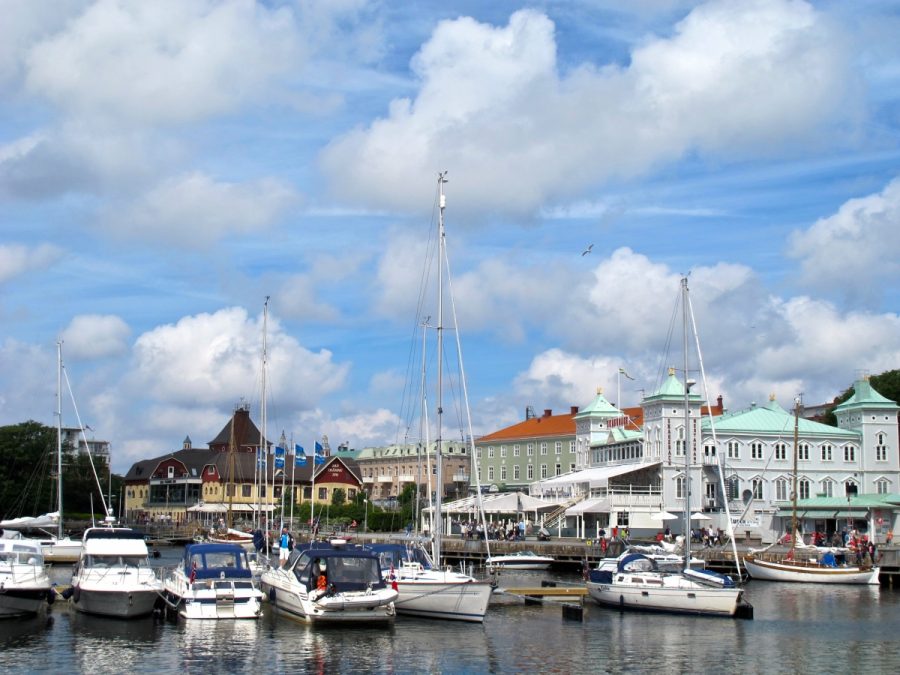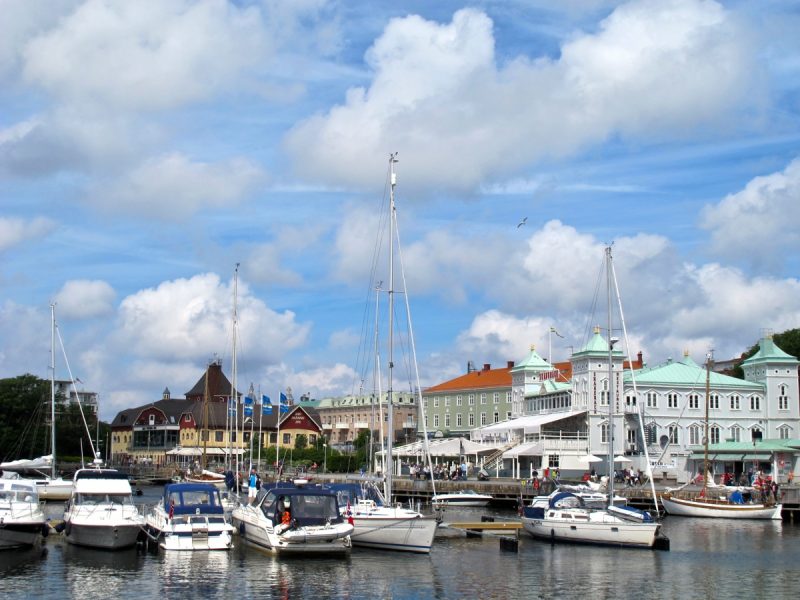 The spring was all too exhausting for me and I was ready to stay put in Oslo for the summer.  We booked a trip to the US and Iceland for a month from September-October, so working was my first priority.  The US is never a cheap trip for me because I binge on all the things I miss while I'm away.
Andre and I got engaged in July and a few days later discovered our apartment had a SEVERE mold problem.  Having been off and on sick during the entire time we have lived in the place, I was disgusted and really devastated.  The landlord is a very manipulative person and tried lying her way out of everything.  Not taking the initiative to take action, Andre and I had to spend a lot of money to get investigators and mold teams in the apartment.  They, naturally, stated the place was unlivable as was, and we had to move.  We spent the entire month looking for a new place and dealing with the crappy landlord.  Finally, we moved September 1st and now are working with a lawyer to recover all the money we paid out of pocket on the mold investigating expenses (we're not seeking any extra compensation of course).
A new place was like a new beginning for us.  A few weeks after moving, I flew to Bergen with Jax to drop him off at Andre's family while we were vacationing in the US.  It was nice to see my old stomping grounds, even if it was just for two days.
In the middle of September, we took off for 5 days in Iceland.  I had previously been around Reykjavik, but never seen anything outside of the city.  We rented a car and drove the south coast.  And for some reason, Iceland greeted us with NO RAIN and blue skies the entire time.  And of course, scenery like this: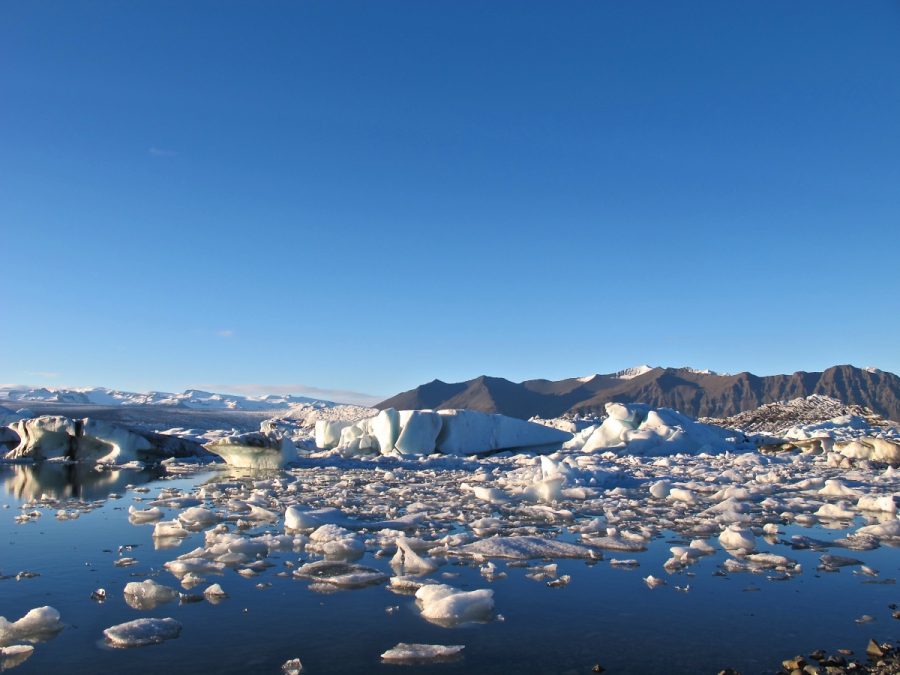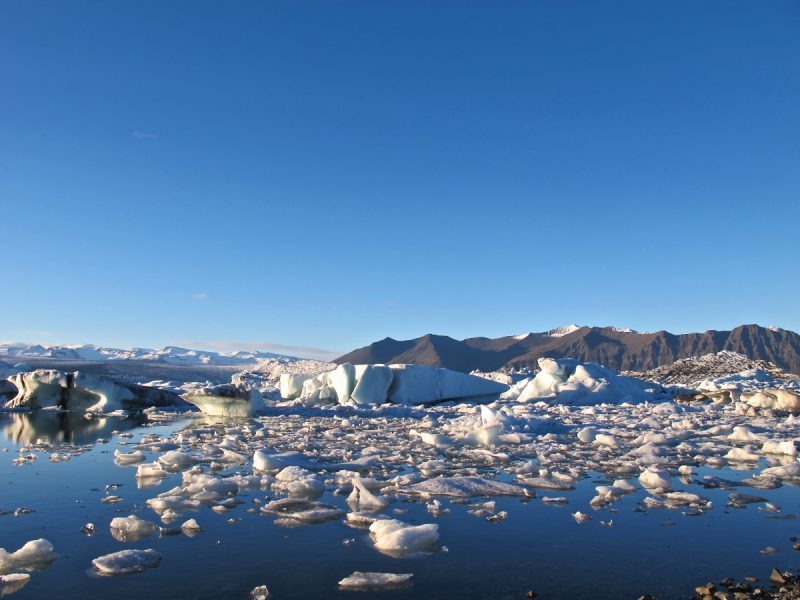 Jökulsárlón Glacier Lagoon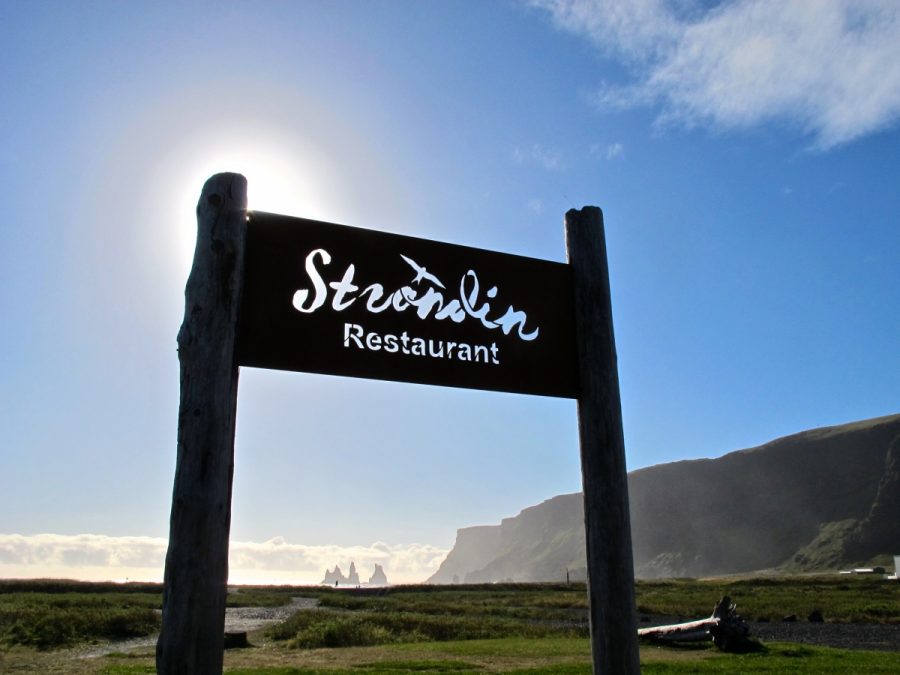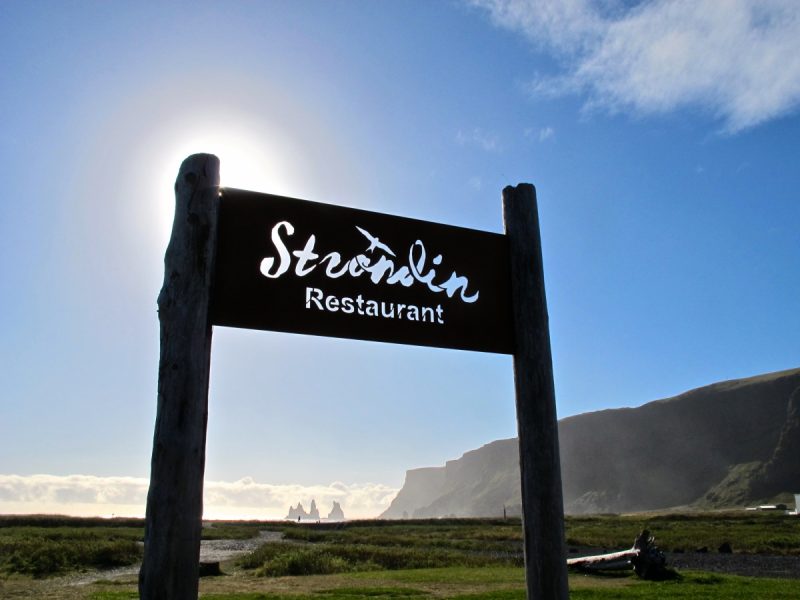 Vik, Iceland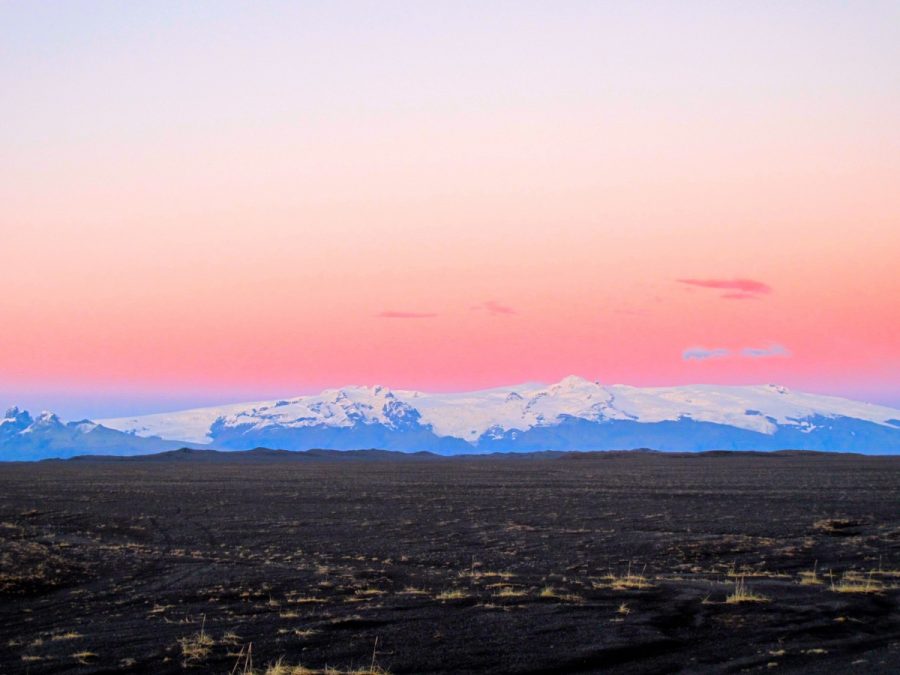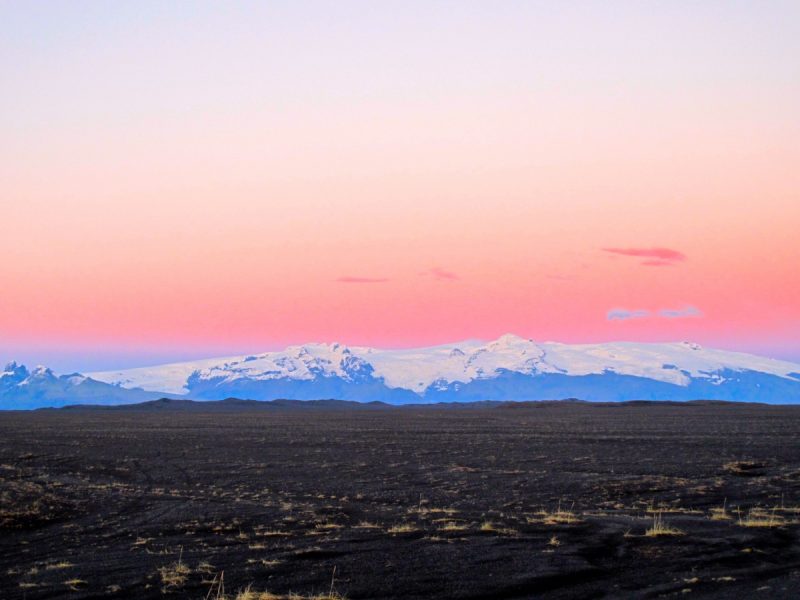 somewhere on the road in southern Iceland
I left Iceland wanting to see more, naturally, and can't wait to get back and see another region of the country.
We landed in the US and made our way from JFK to EWR (New York to Newark for those not fluent in airport codes) and waited for our morning flight to San Jose, Costa Rica.  At some point in the previous months, we decided to go to Costa Rica and Panama for three weeks and only stay in the US for one week.
I had previously been to Costa Rica and didn't care much for it.  I was hoping this trip would change things.  It didn't, sadly.  Of course, there are certain aspects of the country that I love, including the nature, but I just don't connect with Costa Rica and probably never will.
While in Costa Rica, we went to La Fortuna…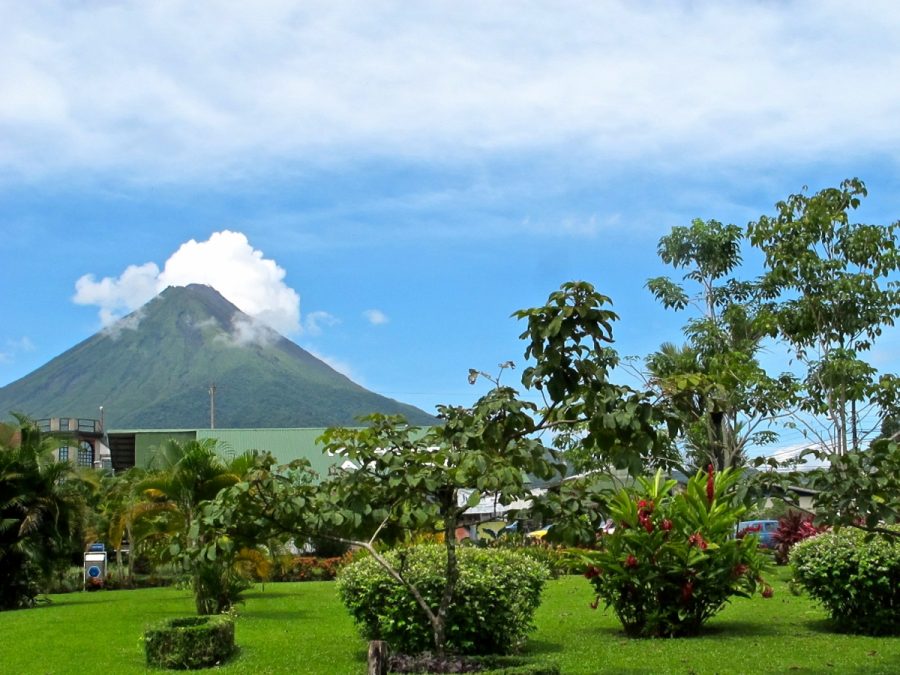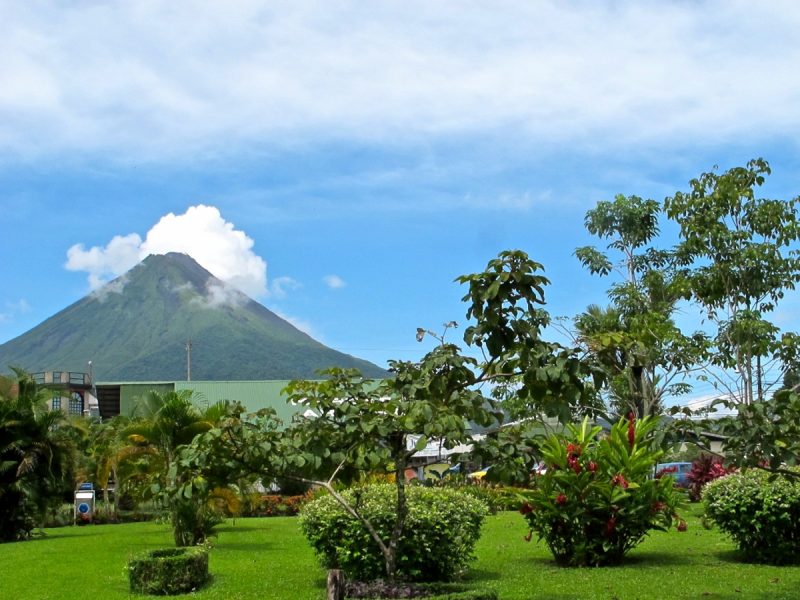 Montezuma…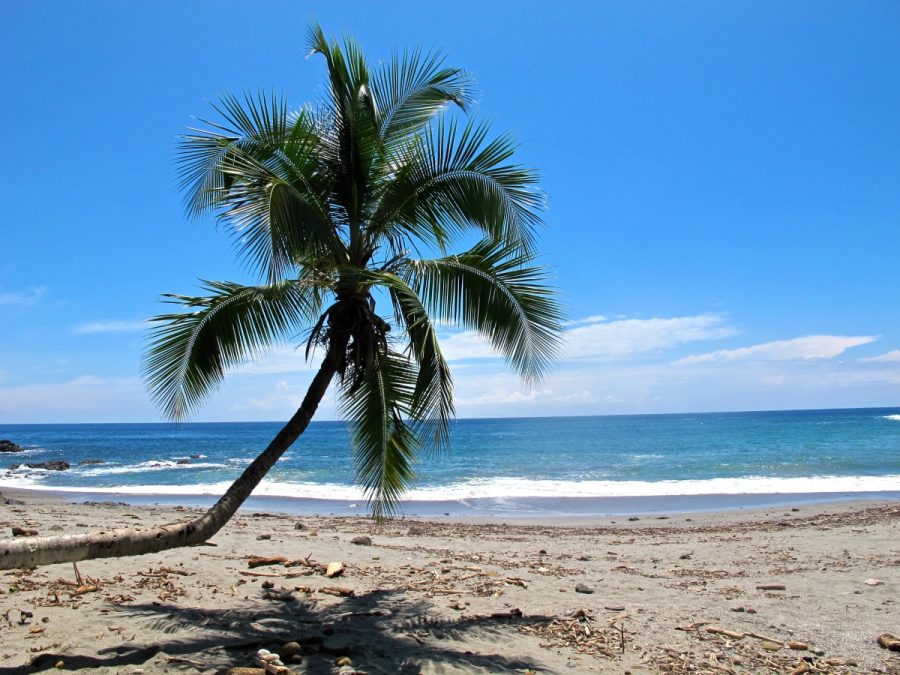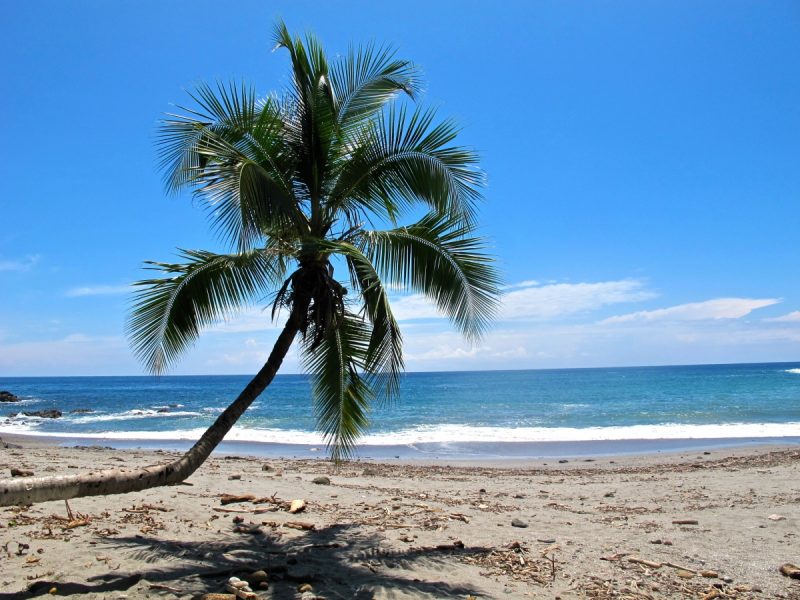 Puerto Viejo…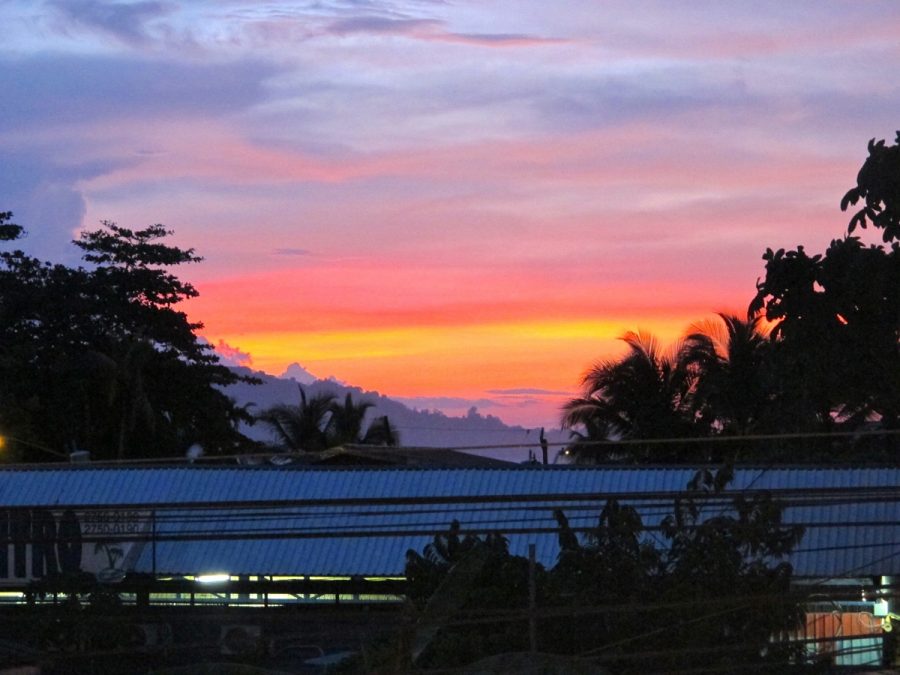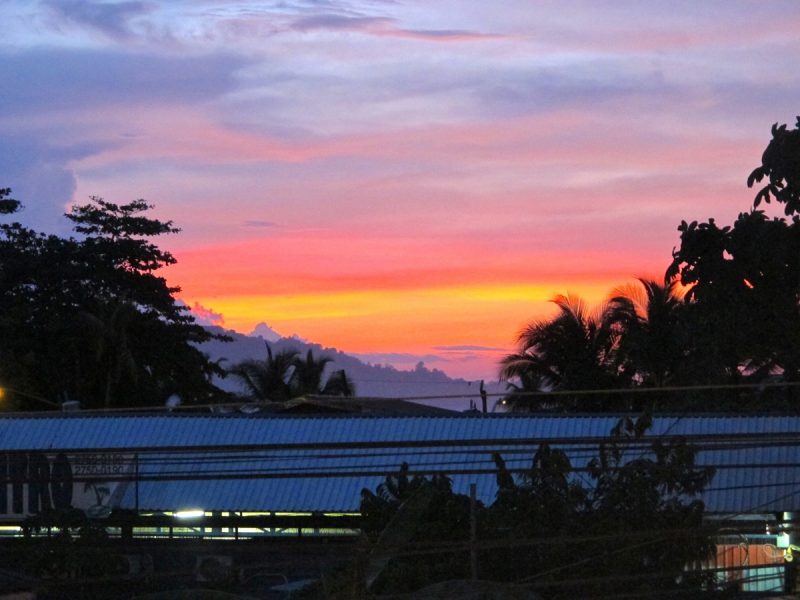 and of course, San Jose.  San Jose's only highlight for us was the cool hostel we stayed in.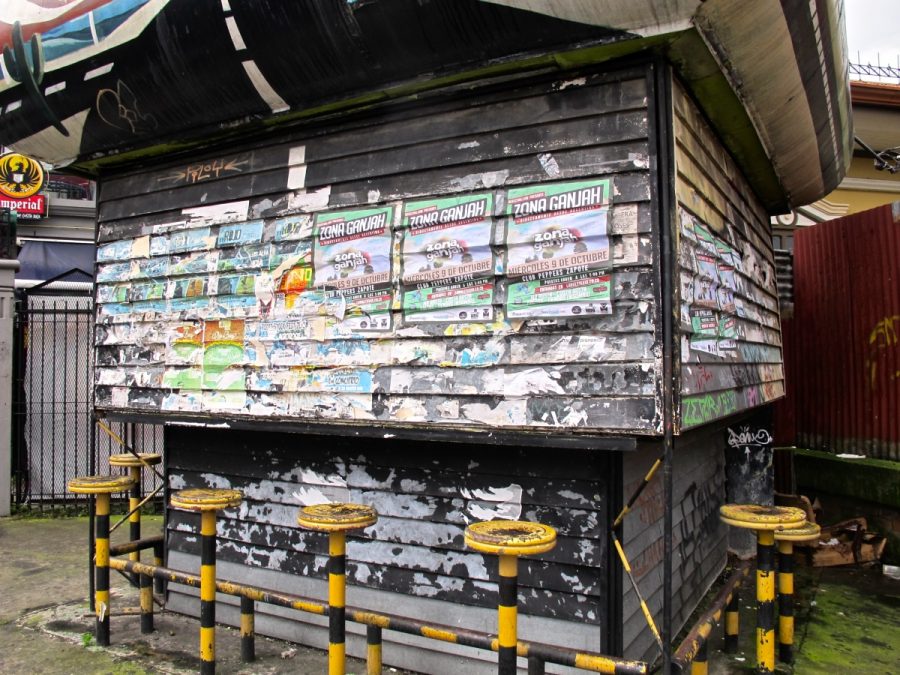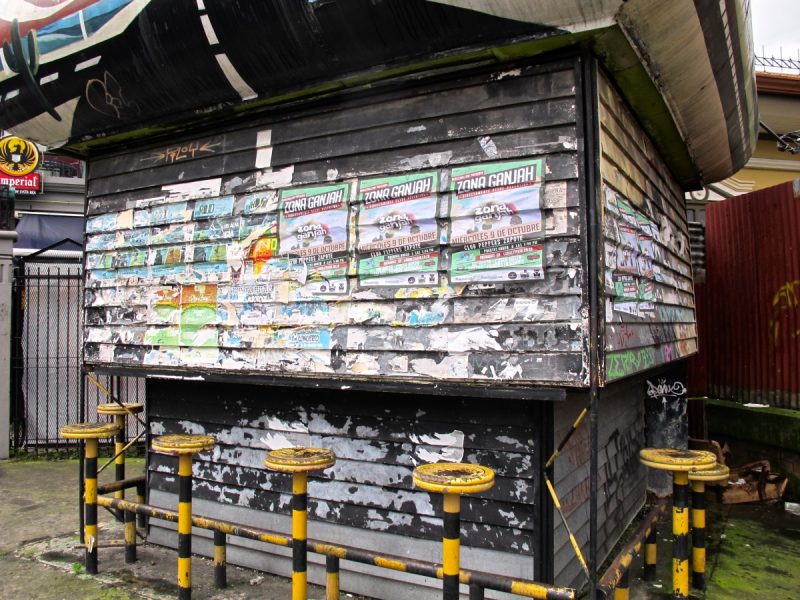 Not the hostel, but a local soda that appears to have done really well with business
Panama was fantastic.  We only made it to Bocas del Toro, which is a touristy beach hub, but I was fine with hanging out there for an entire week and just relaxing.  We ate decent food (most of the time), drank, and just explored all the islands had to offer.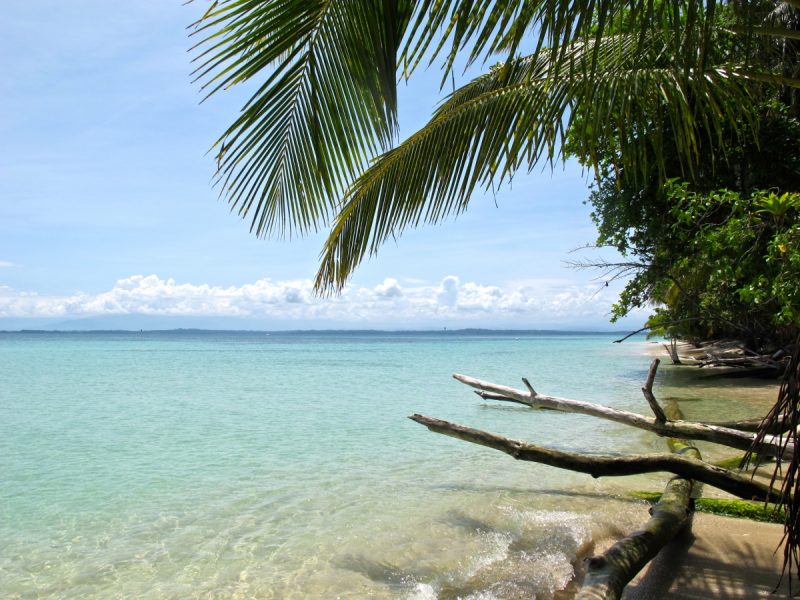 one of the many islands in Bocas del Toro, Panama
Finally back in the US, we went to Pittsburgh (and surrounding areas) to visit my family.  My parents and sisters came into town and it was seriously so amazing to see them all.  Andre and I rented a car and drove around Pittsburgh a lot, which just so happens to be one of my favorite cities in the world.  I also turned my two suitcases into six with all of the things I bought at Whole Foods.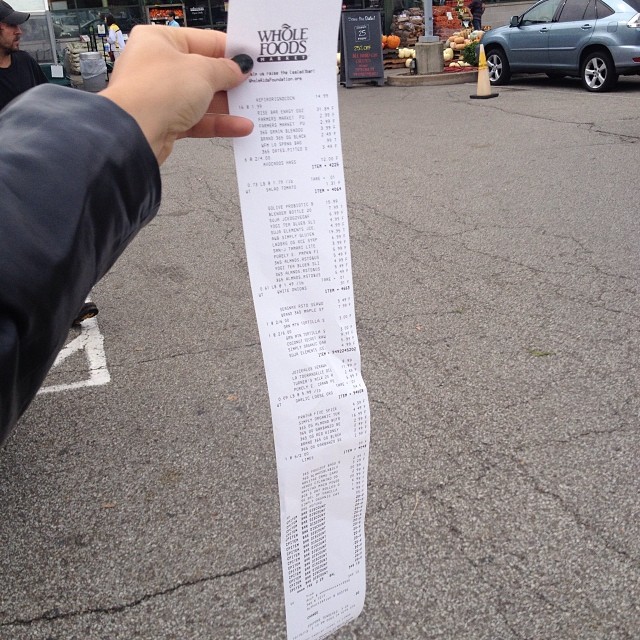 My receipt from Whole Foods on my first trip back there.  I ended up there every day in the US, so there was much more to come without me knowing at this time.
The trip ended in New York.  I don't know why I do this to myself because being in NYC only makes it more difficult to leave the US.  And it did.  But, I left my iPhone in a cab the day prior to us flying back to Oslo, so I was eager to get back home to Norway and get a new phone.  Among other things… (other things=my dog)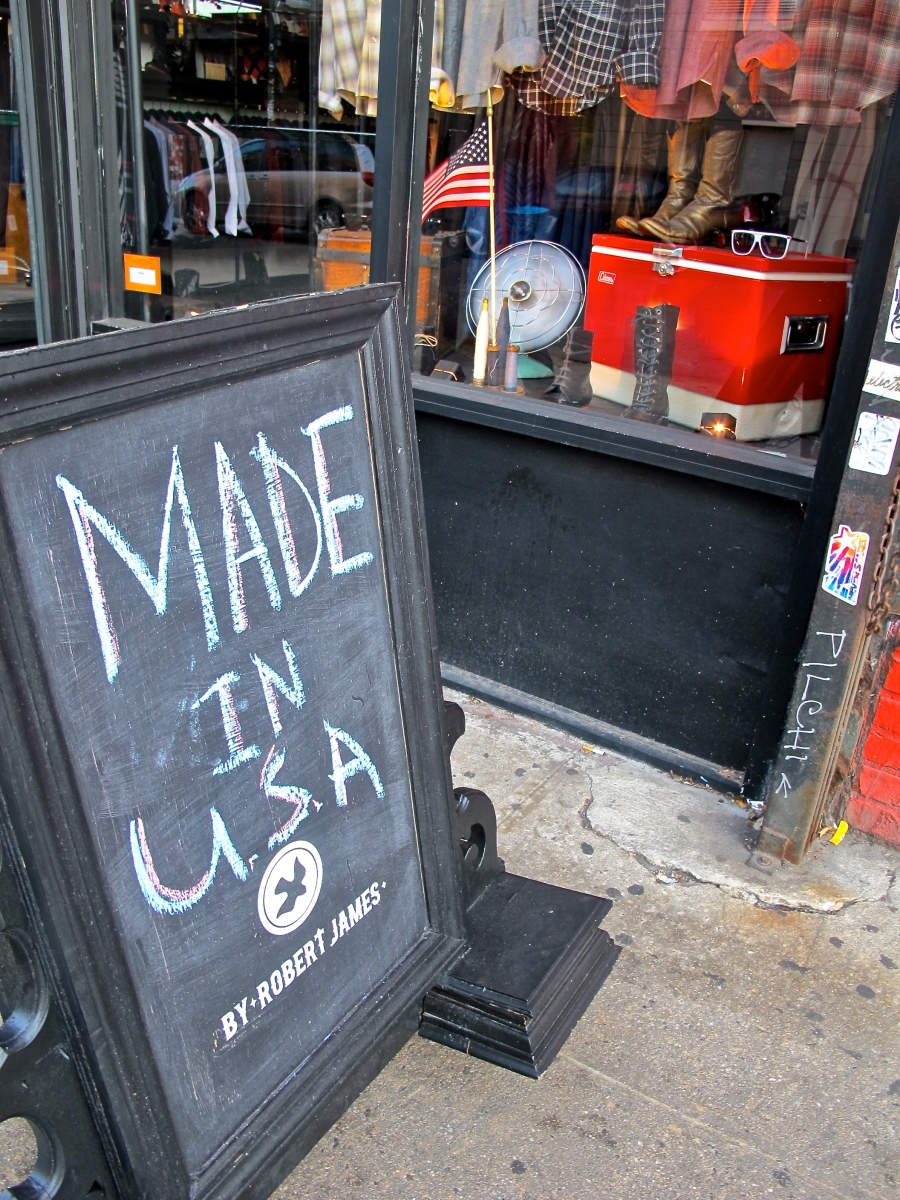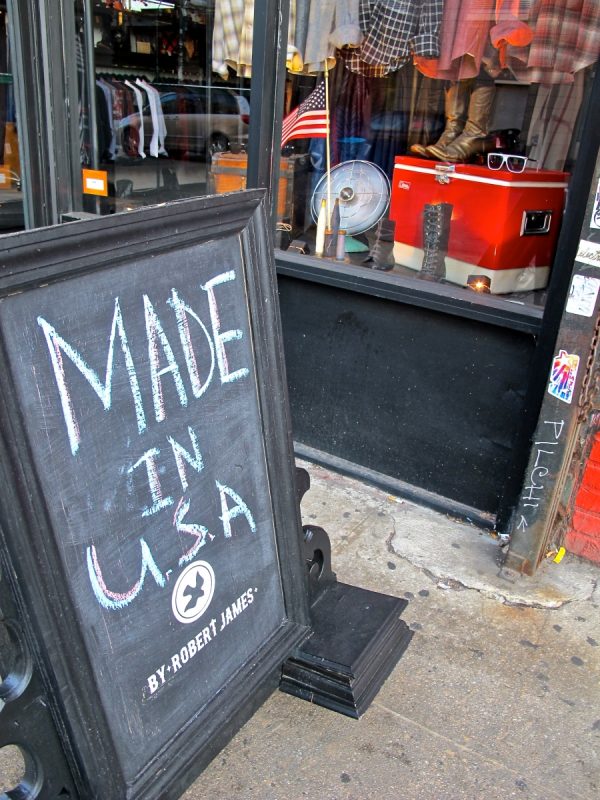 I've been back in Norway for a little over a month now and have watched the fall quickly turn to winter.  The days get shorter and the sun is starting to set at around 3pm.  It's depressing (the daylight hours, not the temperatures).
So…
I've booked an end of the year, beginning of the new year trip.
On December 22, I will be flying to Moscow for two days and then on to Bishkek, Kyrgyzstan for a month.  From Kyrgyzstan, I will also explore Kazakhstan as much as time and weather allows me.  It is a trip I've been wanting to make for years, and perhaps winter isn't the best time, but it's now or never, the way my work and visa situation sits currently.  I have my Kazakh visa already in my passport and am just awaiting my Russian one at this point.  Americans don't need a visa to travel to Kyrgyzstan (my wallet thanks you Kyrgyzstan).  Anything can happen on this trip.  Kazakhstan is the 9th biggest country in the world and not exactly small to get around.  I plan to fly a lot of the time in order to save time, but we shall see…
And for those thinking I'm escaping winter in Oslo, I will just let you know that Astana, Kazakhstan (one of the places I will be visiting), is the world's second coldest capital city and has an average low temperature in January of -18C/-1F.  AVERAGE low.  Which means it can be colder or 'hotter'. This is going to be quite the adventure…
I just want to thank all of those who have been around reading my rants and posts throughout 2013.  I sincerely appreciate every single email and comment I receive and am grateful anyone even finds interest in reading what I write!  So, THANK YOU!  I look forward to interacting with you all in 2014 and hope that everyone has a wonderful holiday season!
<3 Megan