New trends in education allowed students to keep studying without visiting campus daily. This trend opened doors for mixing a student life with a job, hobbies, and traveling. The latter being the most exciting option to follow.
If you would rather enjoy the sights than some dull assignments, just google write my essay with EssayHub and refer to an essay helper to get this job done. There could be little time left for the traveling part of homework and lectures take up most of the daytime. What is the pleasure of sitting under the Eiffel Tower and writing a paper?
Travelling may cost a bundle. Yet, students have options to spare some money on sightseeing if they pick the day right. Most museums, for example, have a set of days (hours) each month when admission is free.
Smithsonian National Museum (Washington D.C., USA)
The most famous of the state galleries is the world's largest Smithsonian Museum and Science Complex. It comprises 19 galleries, 9 research centers, and more than 140 museum branches around the world. All these establishments welcome visitors free of charge.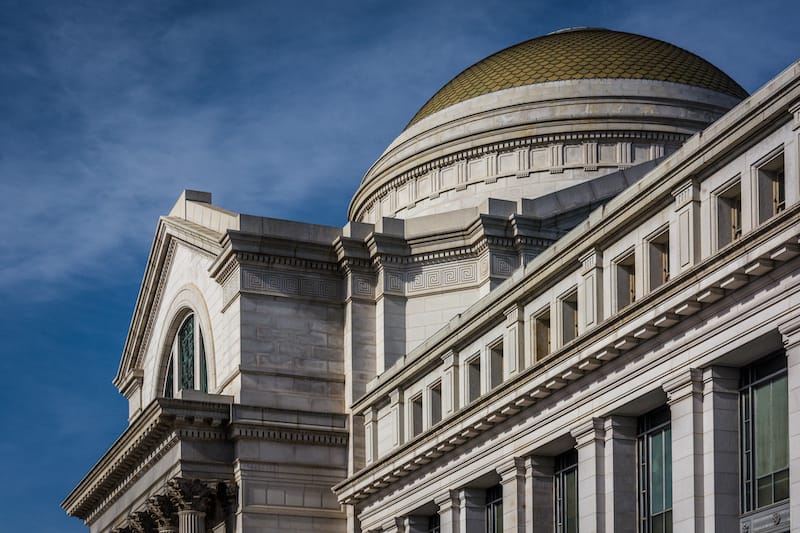 MoMA (New York, USA)
Partnerships and companies often help institutions recover the cost of free admission or discounted tickets. The Museum of Modern Art holds a weekly event together with UNIQLO. Due to this program, you can visit the gallery free of charge on Fridays from 4 to 6 PM.
American Museum of Natural History (NY, USA)
This establishment is known to the public at least for the movies featuring Ben Stiller about exhibits that come to life at night. Four floors of fascinating expositions tell about:
rare minerals;
meteorites;
reptiles;
dinosaurs;
inhabitants of the ocean depths;
tribes of Native Americans, and much more.
All 45 main halls are available for visiting. There is no official set payment rate, just a recommended donation. For students, this virtually means that admission is free.
International Art Museum of America (San Francisco, USA)
It is the largest cultural institution in San Francisco and one of the biggest art galleries in California. Free entrance for everyone – last Sunday of every month.
Muzeum Narodowe (Warsaw, Poland)
The exhibitions of this gallery are certainly on the must-see list in Poland. It has an extensive collection of paintings by Polish (and other) artists. Besides that, it has a separate room dedicated to Catholic relics and icons, a stunning section of Polish furniture, antique clothes, and household items. The Museum of Warsaw welcomes everyone on Tuesdays every week free of charge.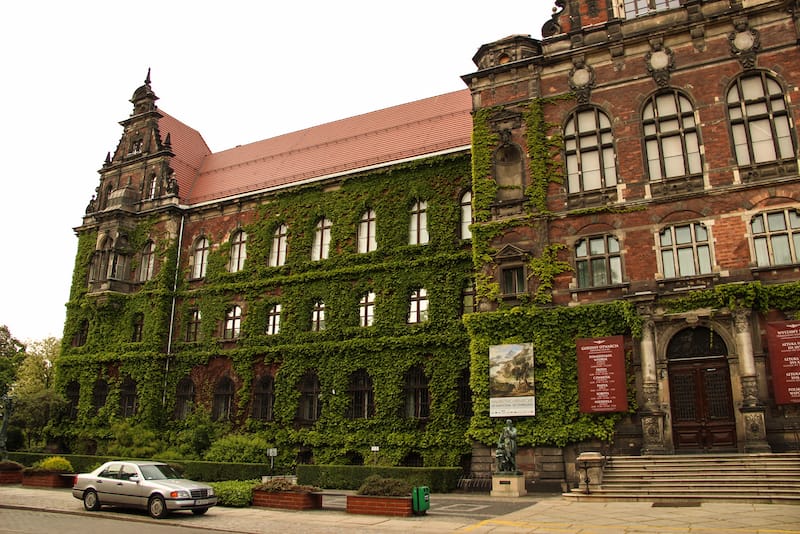 Getty Museum (Los Angeles, USA)
It is a private gallery in Los Angeles. Getty halls house a collection of European and American art gathered by the Getty family. Admission is free of charge on any day.
Musée National d'art Moderne (Paris, France, Centre Pompidou)
Paris has always been the heart of Europe and harbor to artists. The National Museum of Modern Art exhibits contemporary pieces and holds performances regularly. It is worth visiting for this gallery has the second largest collection (after MoMA) of modern art pieces. Entrance to the complex is free on the first Sunday of every month.
Musée du Louvre (Paris, France)
Louvre has been featured in so many books and movies that may seem way too familiar than it is. Its exhibitions can brag of rare works of ancient artists, including even Egyptian ones. In total, it harbors about 35,000 exhibits. Free admission is valid for children under 18, EU students under 26, and French teachers.
Hermitage (St. Petersburg, Russia)
The complex includes five branches located on the Palace Embankment. Visitors may enjoy over 3 000 000 paintings, sculptures, and historical artifacts. All of the listed objects are preserved as monuments of Russian architecture dating back to the XVIII-XIX centuries.
The first Thursday of every month is a free admission day for all visitors from 10:30 AM to 5 PM. Every working day, admission is free for school children, students, and seniors upon presentation of an ID.
Vatican (Rome, Italy)
The Vatican is famous not just for its history and the unique status of a city-state but also for its art collections. It has a famous Sistine Chapel painted by Michelangelo, works by Raphael, mummies, and other precious items.
All artifacts were collected by popes starting from the beginning of the 16th century. In total, the Vatican museums have almost one and a half thousand halls. The entrance is free every last Sunday of every month from 9 AM to 12:30 PM and on Tourism Day (September 27th).
Prado Museum (Madrid, Spain)
This gallery opened at the beginning of the 19th century. It now houses the works of artists such as Bosch, Velazquez, and Raphael. There are far more opportunities to enter the Prado Museum for free than other famous museums.
Visitors coming from Monday to Saturday from 6 to 8 PM or on Sunday from 5 to 7 PM, you can attend the exposition for free. All students under 25 years may enter the exhibitions for free at all times.
Museum Island (Berlin, Germany)
A small island on the Spree River is a real treasure for art admirers. It comprises Pergamon Museum, Old National Gallery, Bode Museum, Old and New Museums. A nice bonus: every Thursday from 4 PM, students can visit any of these venues for free.
Dare to Try
Take a step towards freedom and a bit of nomadic life, while such an option is available. College years are perfect for new experiences.