Hamburg has been a city that has long been on my radar, but a lengthy amount of time there has never really fit into my schedule. Instead, I passed through the city, never really spending more than a few hours there at a time and mostly just seeing the inside of the main train station.
I always vowed to return. I finally had my chance. In collaboration with the Come to Hamburg campaign, I finally got to make my way to Hamburg to explore the specialty coffee and craft beer scene, two scenes I have heard incredible things about so that I could put guides together for my readers.
While those will be published soon (they will be fairly extensive and detailed), I have to talk about my stay at the Mövenpick Hotel in Hamburg – easily one of the most unique and coolest places I've ever had the opportunity to stay anywhere in the world.
The history of this hotel and its customer service (a rare find in Germany- sorry have to be honest) is just completely unparalleled to other places I've been and I really hope that some of you get the chance to check it out as well!
I could make a long list of the things I loved about the Mövenpick Hotel in Hamburg, but these are my five favorites:
The Location
The location of the Mövenpick Hotel in Hamburg is one of the best things about it. It is situated in Schanzenpark by Sternschanze S-Bahn station in a neighborhood of the same name. The area is cool.
It is gritty and has a lot of edge, but most of the businesses I frequented on my trip to Hamburg were located a stone's throw away from the Mövenpick Hotel.
Businesses aside, staying at a hotel inside of a park is great because the property is quiet and there are no disturbances nearby. The metro station exit is right in front of it, though, so you're not walking through a park at all to enter, which is crucial for me as a female.
If you love craft beer, good food, tasty independent coffee shops in Hamburg, weekend markets, and more- this location is seriously primed to ensure you get a chance to do all of those things on foot. The Movenpick Hotel helps easily enjoy all the many things to do in Hamburg that exists.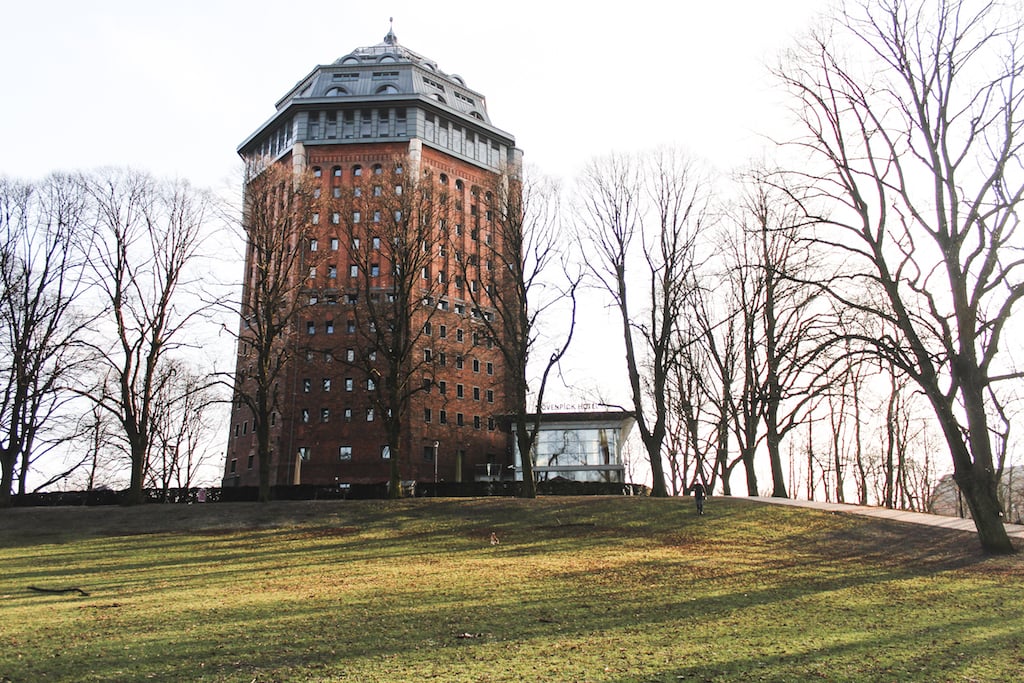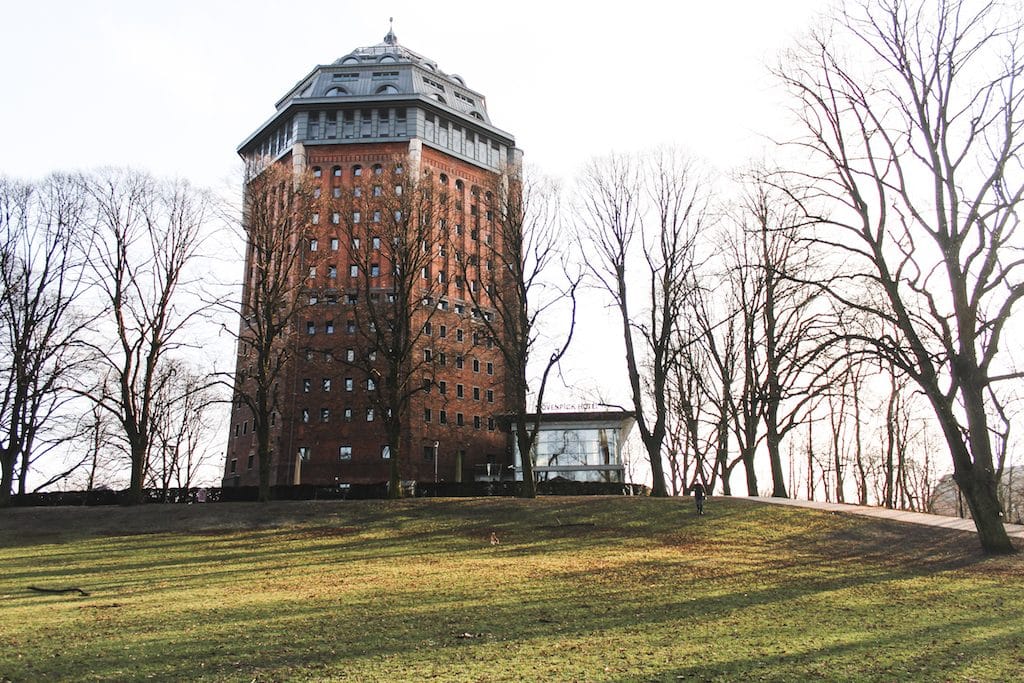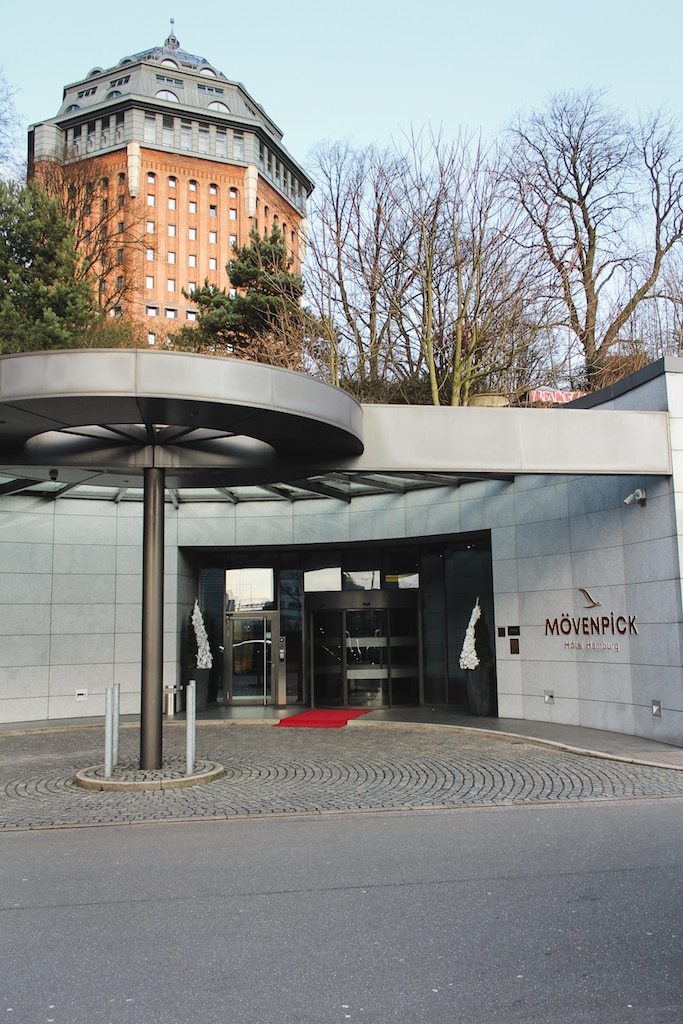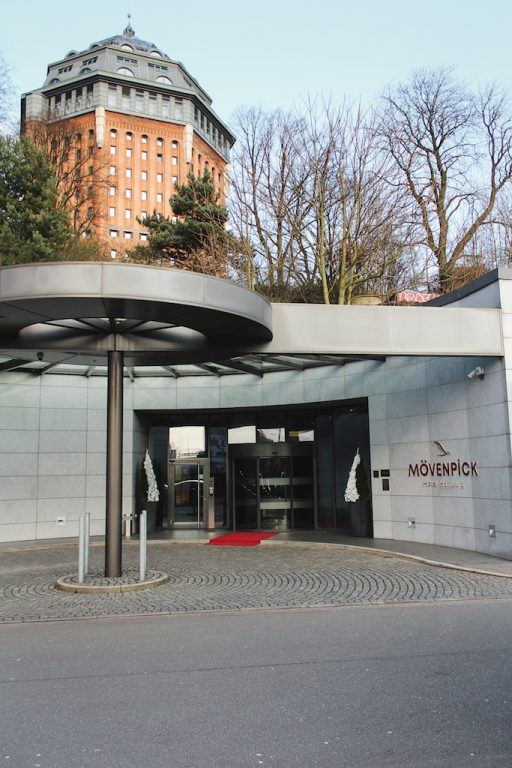 The Hotel is Part of Hamburg History
Once you arrive at the Mövenpick Hotel, you will instantly realize that the building is unique to anywhere you've likely stayed before. The building is cylindrical and stands prominently in the park noted above.
The Mövenpick Hotel used to be a water tower that predated World War 2 and supplied the whole area with water. Eventually, the water tower ceased operations and the building sat unused for a number of years.
The Mövenpick Group came in, rented the water tower, and designed what is currently the Mövenpick Hotel.
The most interesting part about it is that the city did not allow them to change too much to the building's structure, so they designed the hotel especially to accommodate this, giving the Mövenpick Hotel the interesting appearance that it has today. You can even see the water level marks in the lobby on the bricks!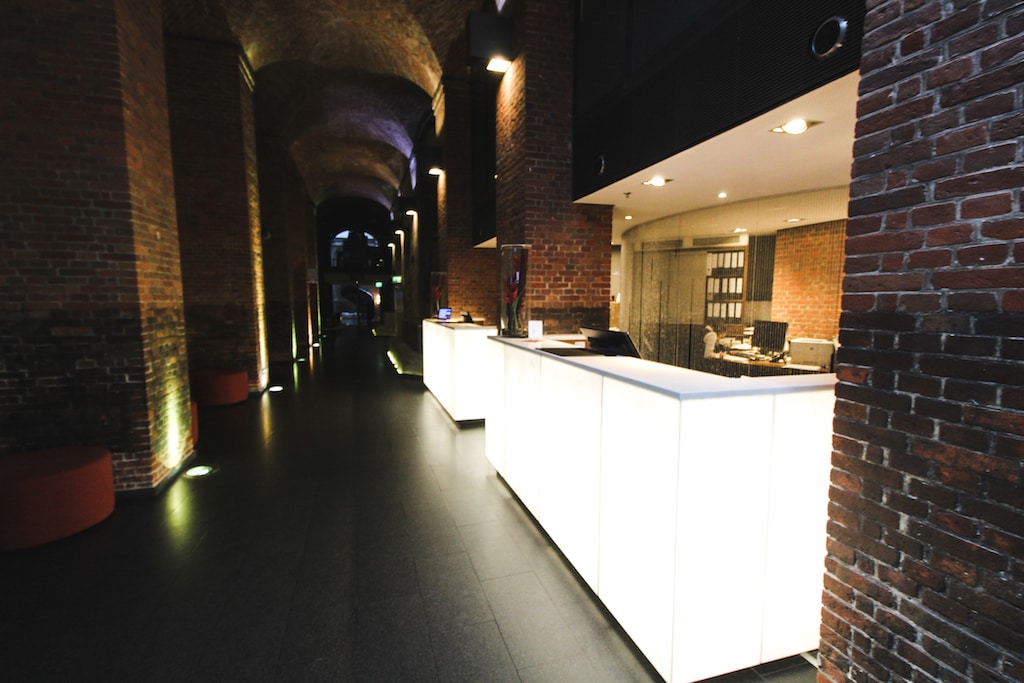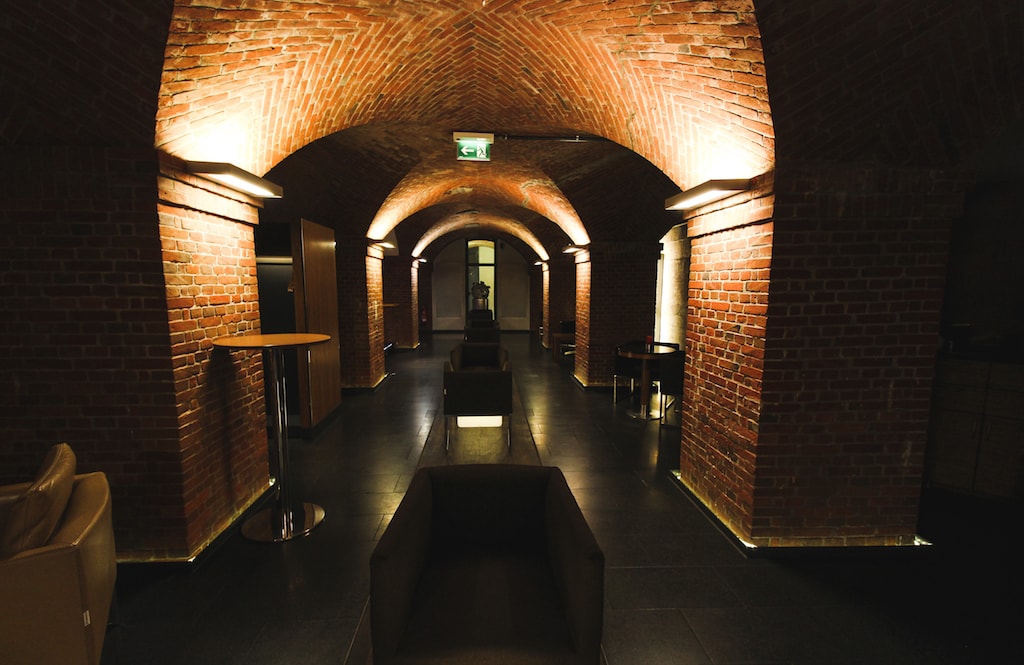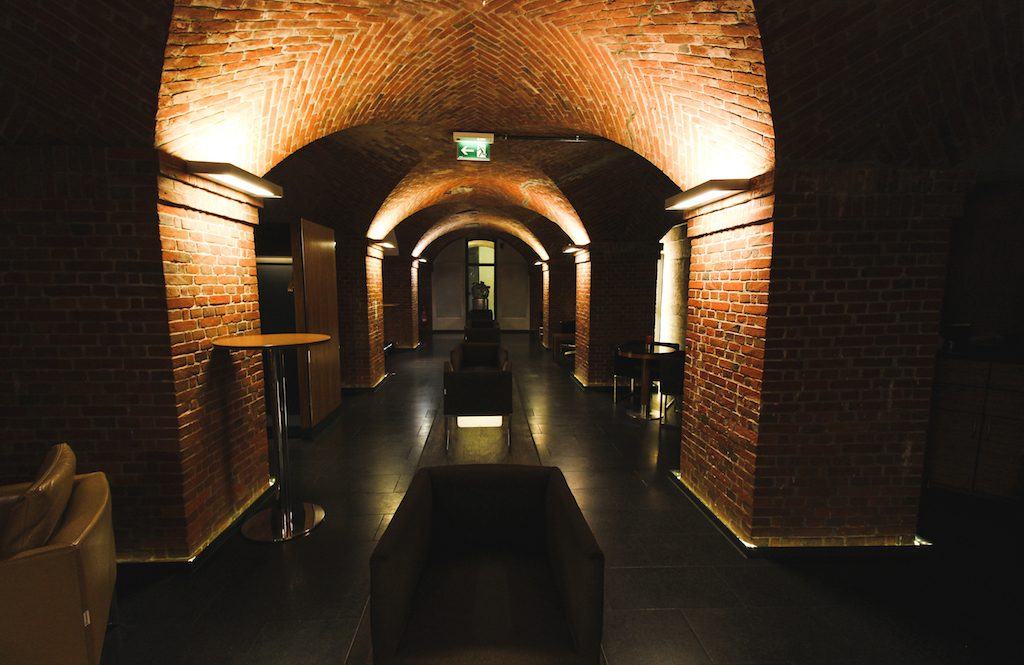 The Rooms are Heavenly
I have to be honest, I'm a light sleeper. I can almost sleep anywhere, but I wake up at the sound of a bug crawling outside of a window. When I walked into my room, I knew I'd be getting an incredible night's sleep. There are several different packages and tiers of rooms.
The 'penthouse' room is amazing and it's even where the French President stayed during the G20 Summit. There is another tier of rooms that focus on a receiving a good night's sleep. They are equipped with a special mattress, sleeping books, and an atmosphere created to make you blissfully pass out (perhaps I should move in).
But, the one thing that they all have in common is that they are all luxurious and equipped with everything you need for an enjoyable stay. I didn't stay in one of the Sleeping Rooms, but once the staff knew I loved the idea, they left me a book to help aid with my sleep that night (thank you!!) Again – that customer service!
My room had a great view, but Hamburg didn't quite get the memo and decided to engulf the building in fog. Our bed was to-die-for comfortable. And perhaps my favorite thing about the room was the bathroom.
It was very spacious and was designed and built to let in some of the natural light from outside. There is merely a window separating the bedroom and the bathroom. Don't worry- you can shut a blind for privacy if you need it!
I have to say, the Mövenpick Hotel in Hamburg made it really difficult to get out of bed in the morning and explore the city. I guess that is a good thing!
Sidenote- they also hook you up with Mövenpick chocolate. Swiss chocolate + me = unapologetically happy.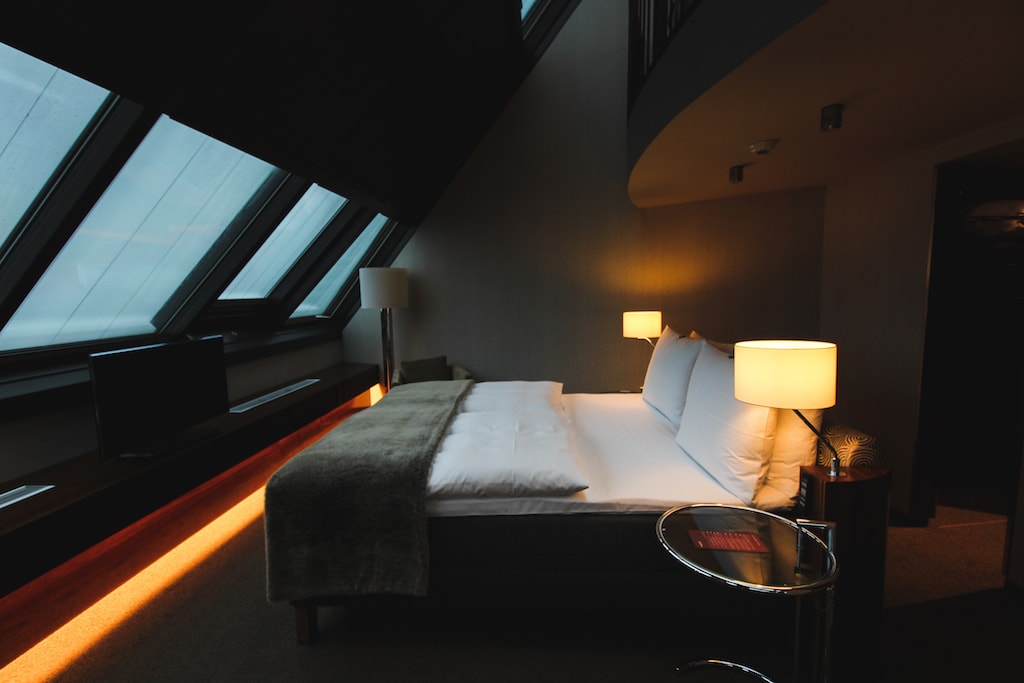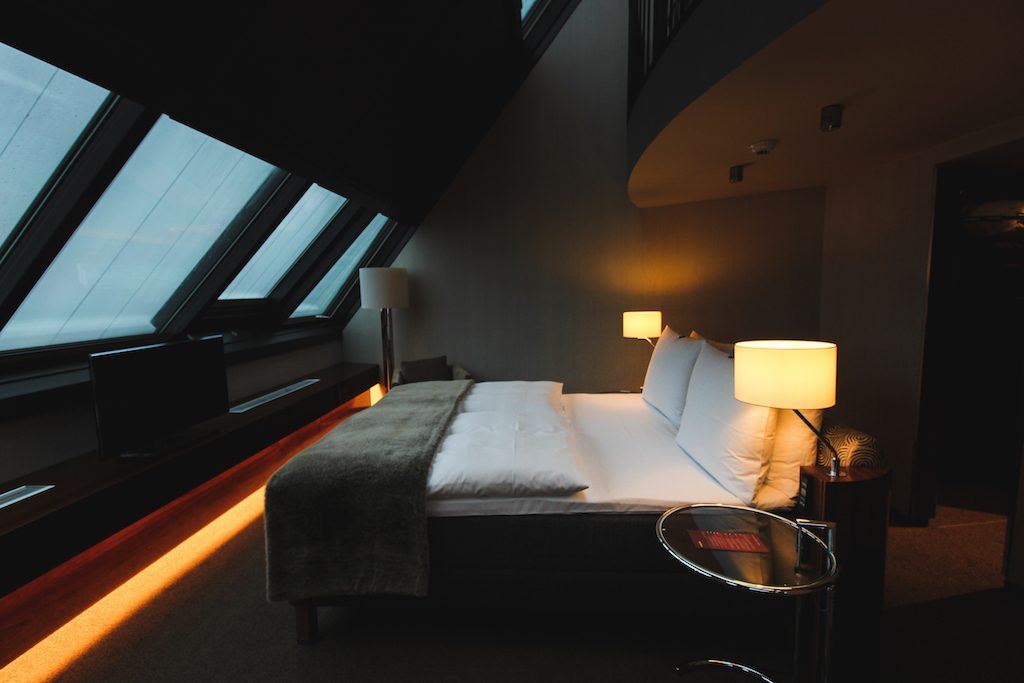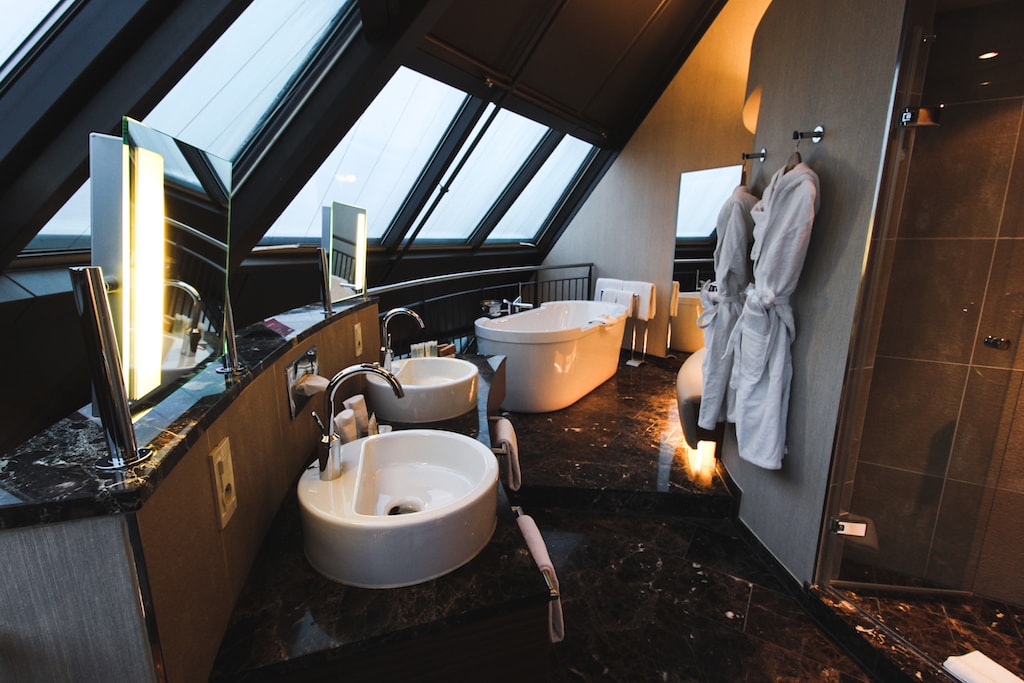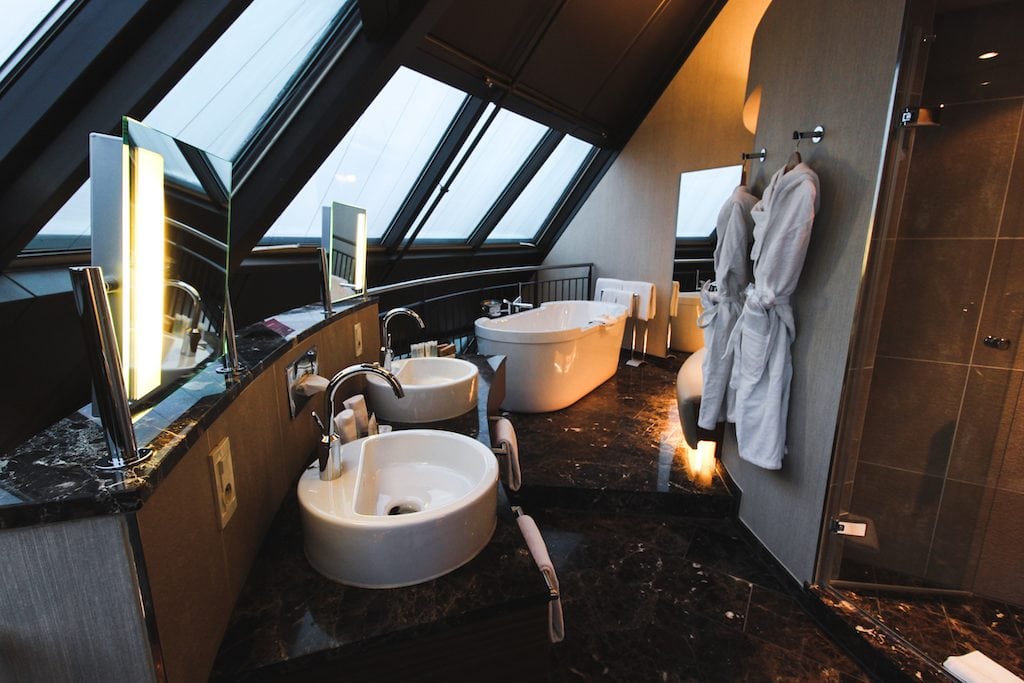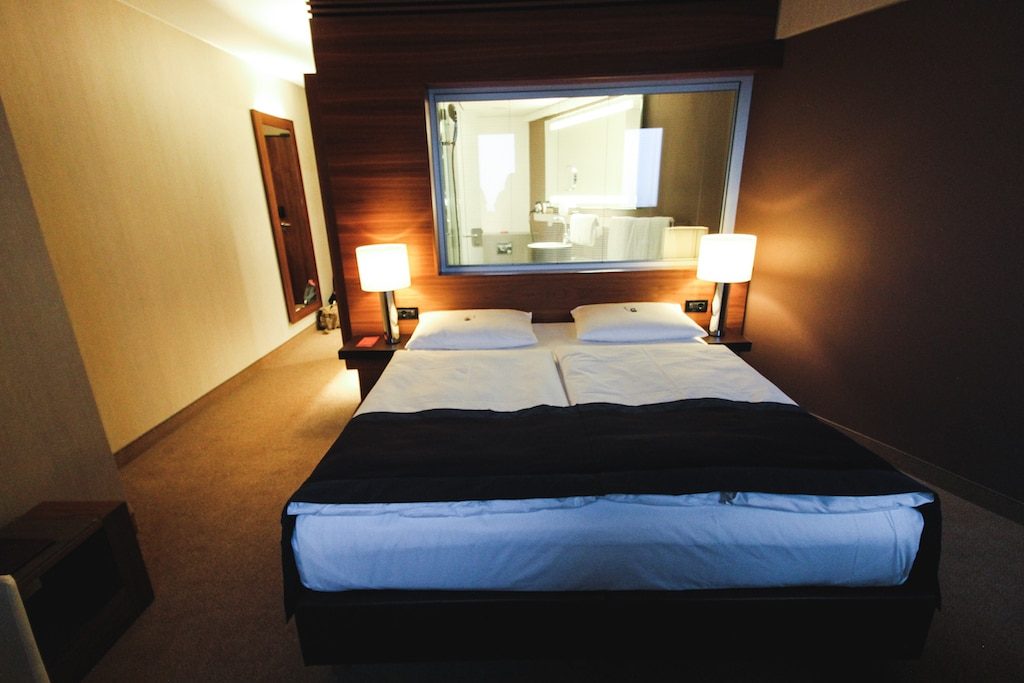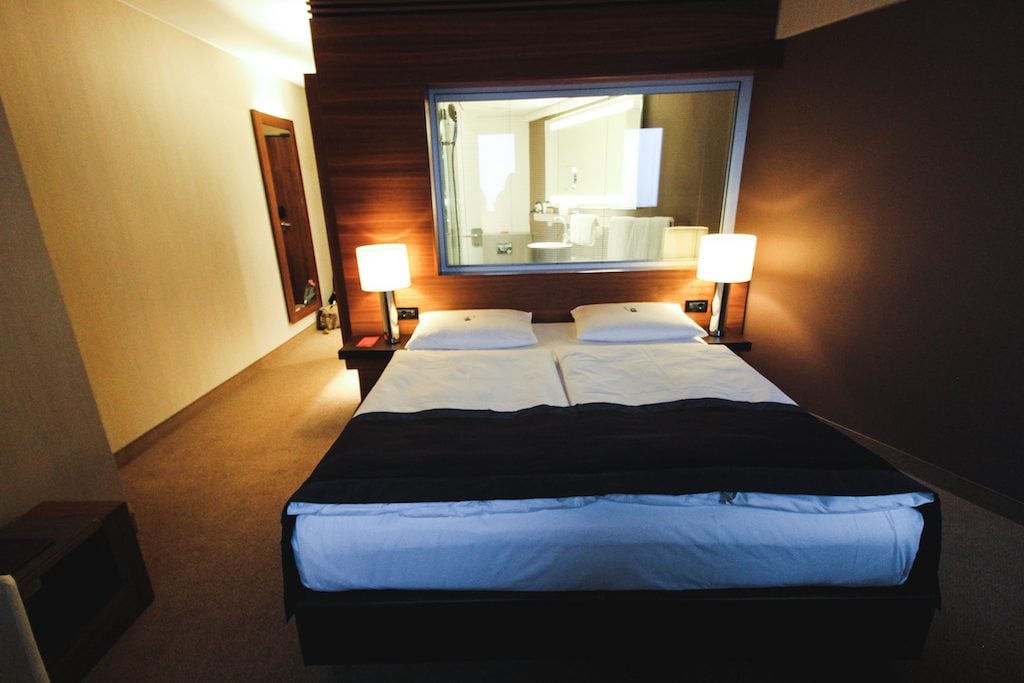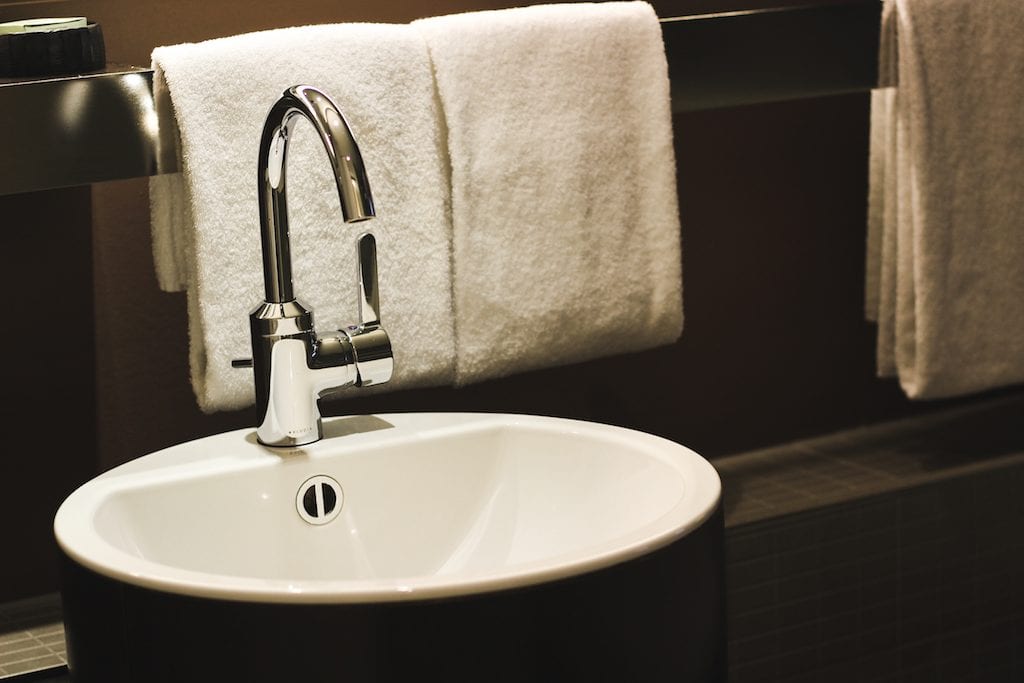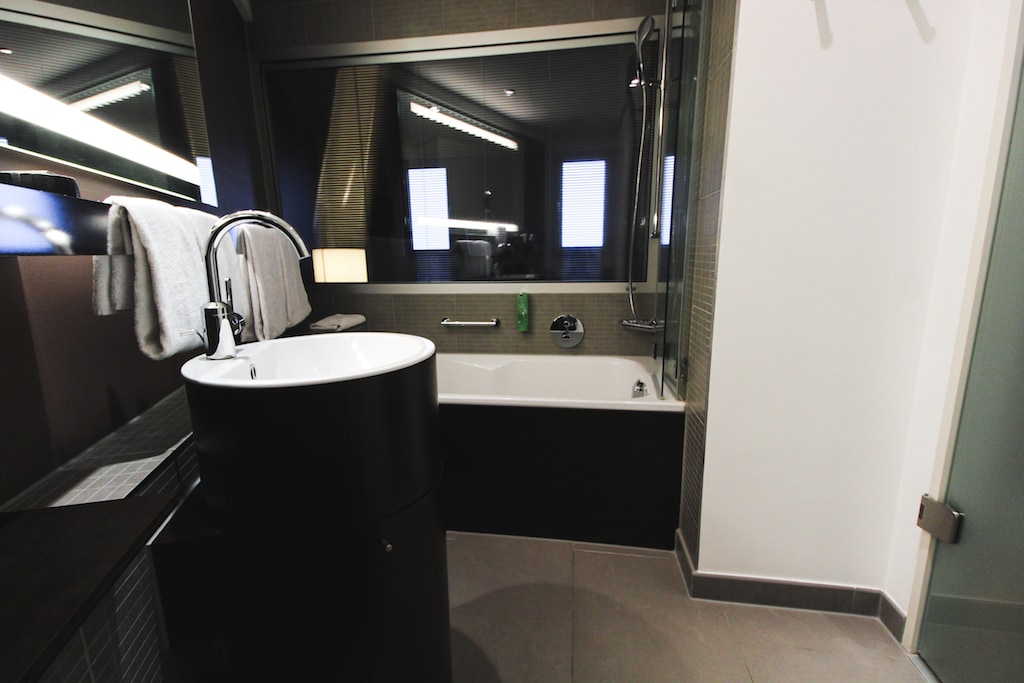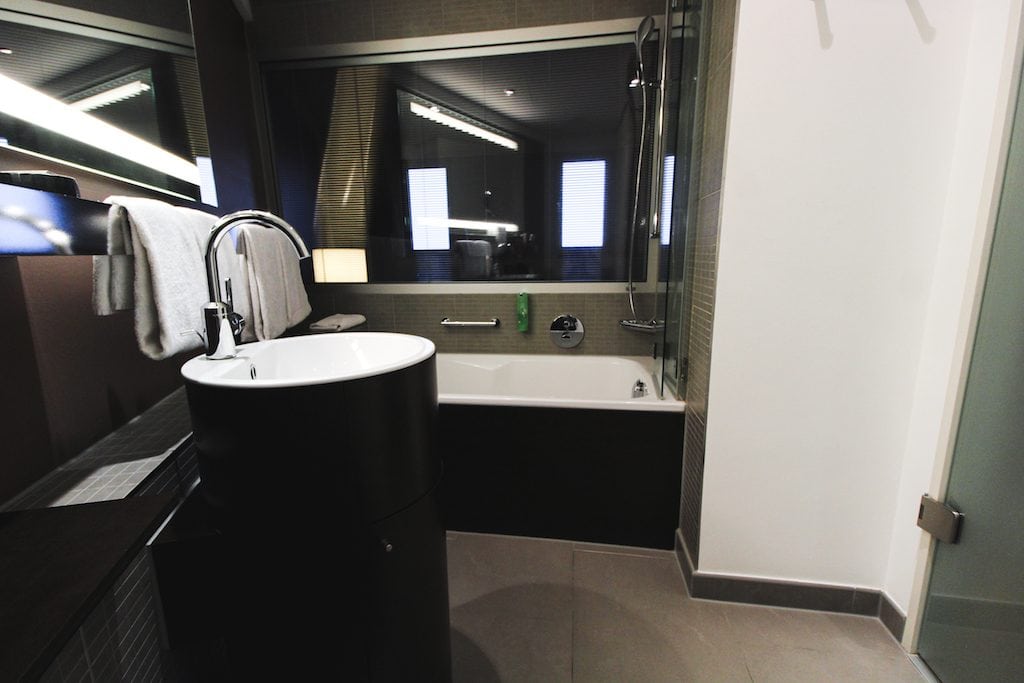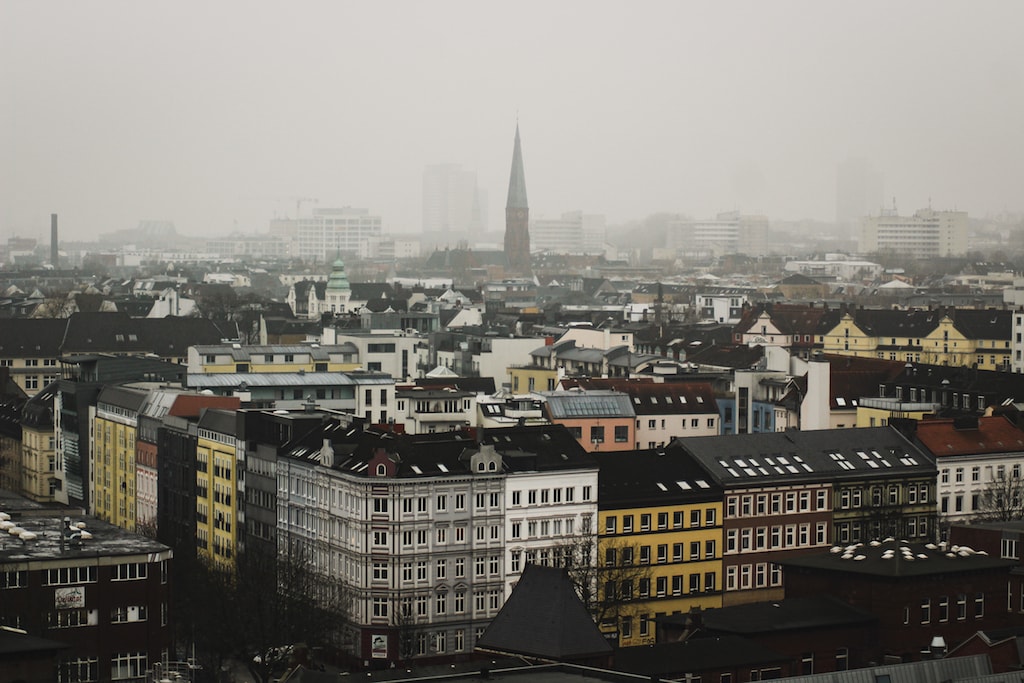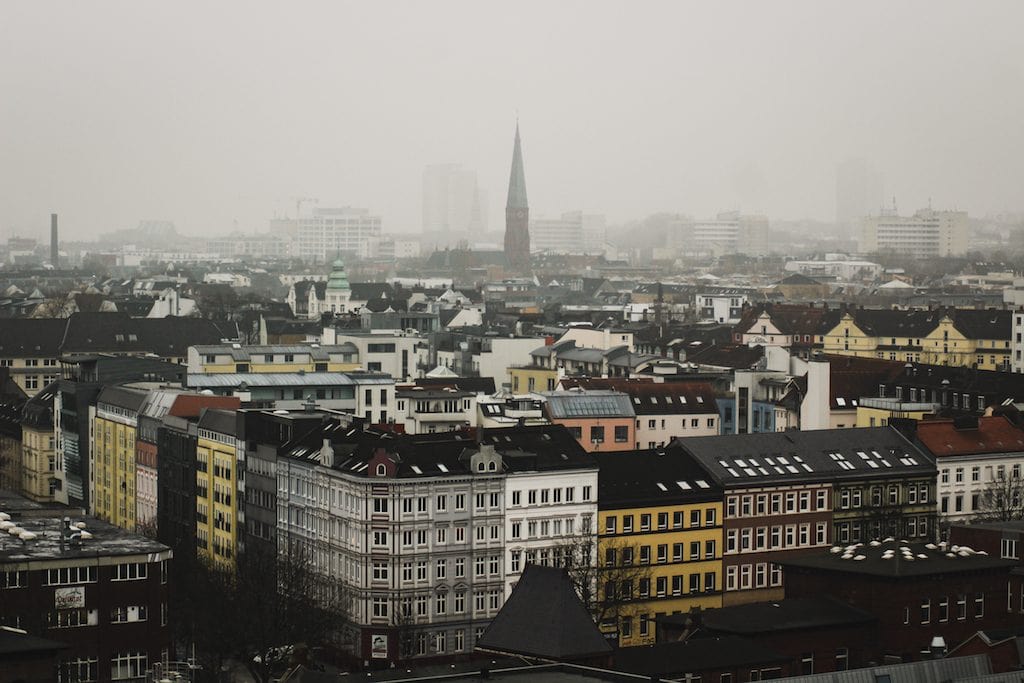 One of the Best Breakfasts I've Ever Had
One thing the Mövenpick Hotel does better than just about any other hotel is their breakfast buffet. I was so embarrassed but I just wanted to sit there for hours and eat and enjoy every single thing that they offered. The breakfast buffet is extensive and completely fresh.
They offer prosecco, fresh juice (I had strawberry juice and I am still salivating at the thought of it), hot food, and some Mövenpick yogurts. Sometimes I find that European breakfasts cater to one nationality or another, whether it be beans and blood sausage for the Brits, or sandwich toppings for the Germans, etc.
But, this one catered to everyone. No matter your nationality or breakfast preferences, you can find it all there. There is also an open kitchen setting so you can see the chefs preparing the hot foods. My partner and I are still talking about our breakfast at the Mövenpick Hotel today!
Fun fact- on weekends, the breakfast goes on until 2pm. You can check out without stress and chill while you eat breakfast without feeling rushed off of the property.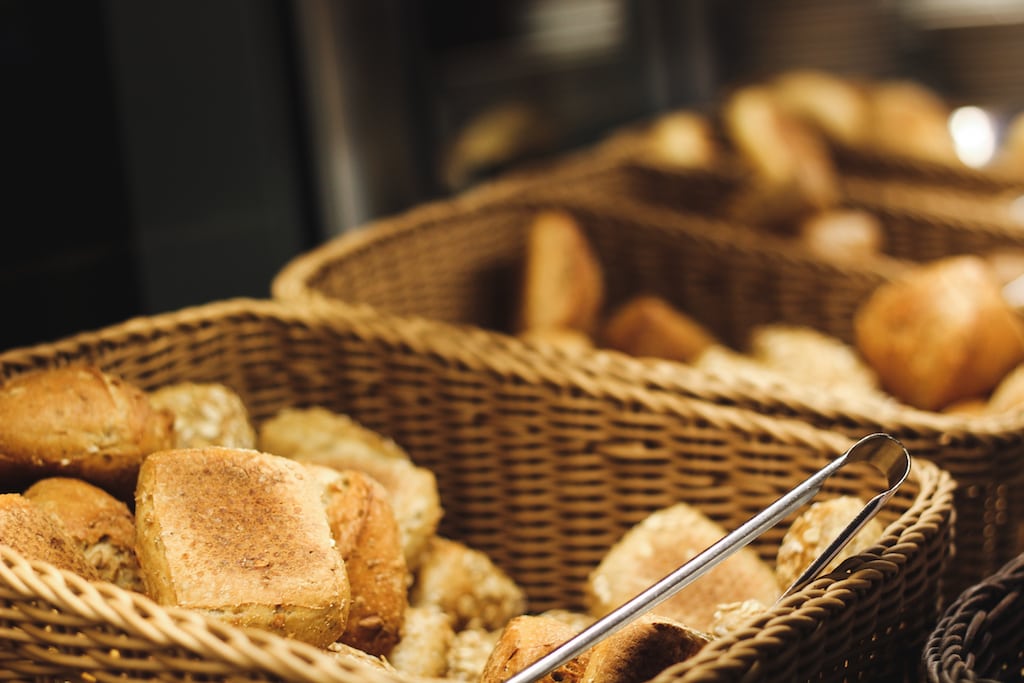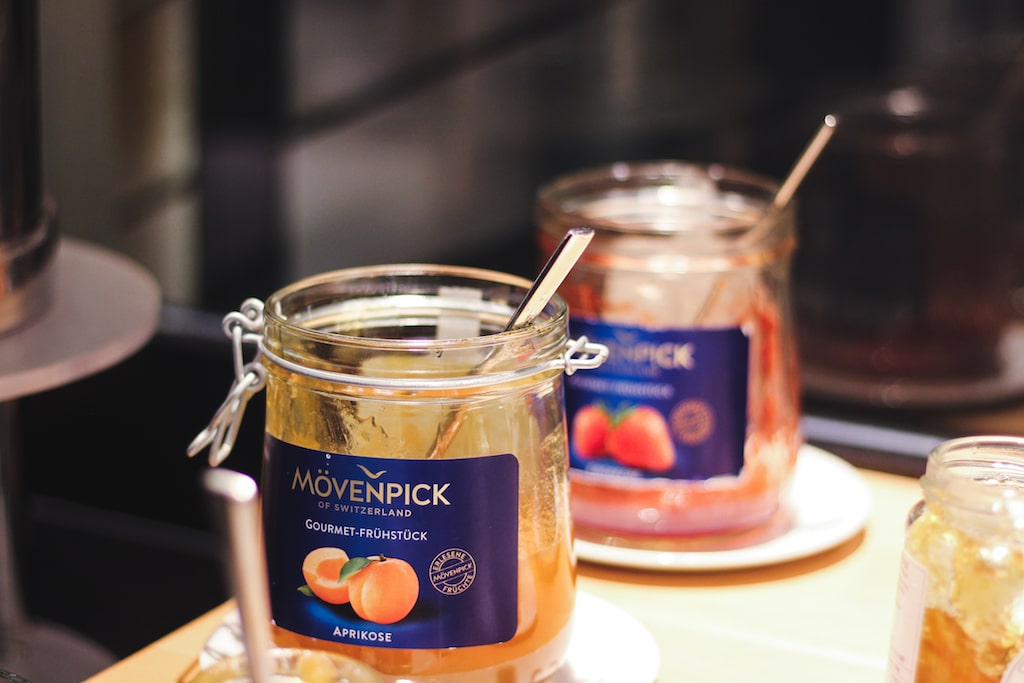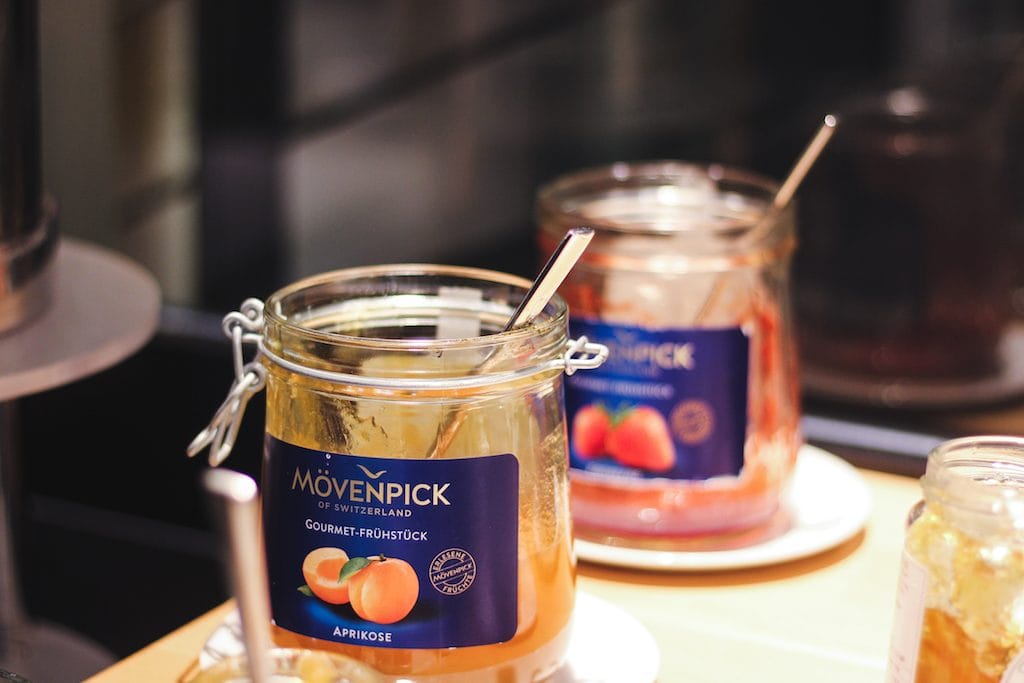 Cave Bar (and Lots of Rum!)
I must admit, I am a weakling when it comes to spirits. I tend to shy away from them as I don't know how to properly consume them or I just feel horrific the following day. The funny thing is, I used to be a bartender. And a pretty decent one at that. But just because I made the drinks doesn't mean I know how to handle them.
We had a rum tasting arranged for us at the Mövenpick Hotel inside of their Cave Bar. Aptly named Cave Bar because it looks like a cave, this bar and its staff is super knowledgeable about the spirits they sell, and they really have their eye on rum right now as it is one of the 'next big things' (move over gin).
Rum is a dangerous one for me, thanks to my college years and being American where the stuff is ubiquitous, but I was really keen to learn more about the drink.
We had our rum tasting, which came equipped with six different rums and the proper glasses to drink it from, a wheel of chocolate (I really don't want to rehash these thoughts as I am going to end up ordering a wheel of chocolate on the internet), bread and other snacks to compliment the rum, and then a few mixed drinks along the way that paired well with various rums.
We did this all with the knowledge of the Cave Bar's rum expert. Suffice it to say, I thoroughly enjoyed the night but did not enjoy my bus a bit later to Berlin to fly to Helsinki. I think my body still needs some training in the rum department (meaning- I will be back, Cave Bar!)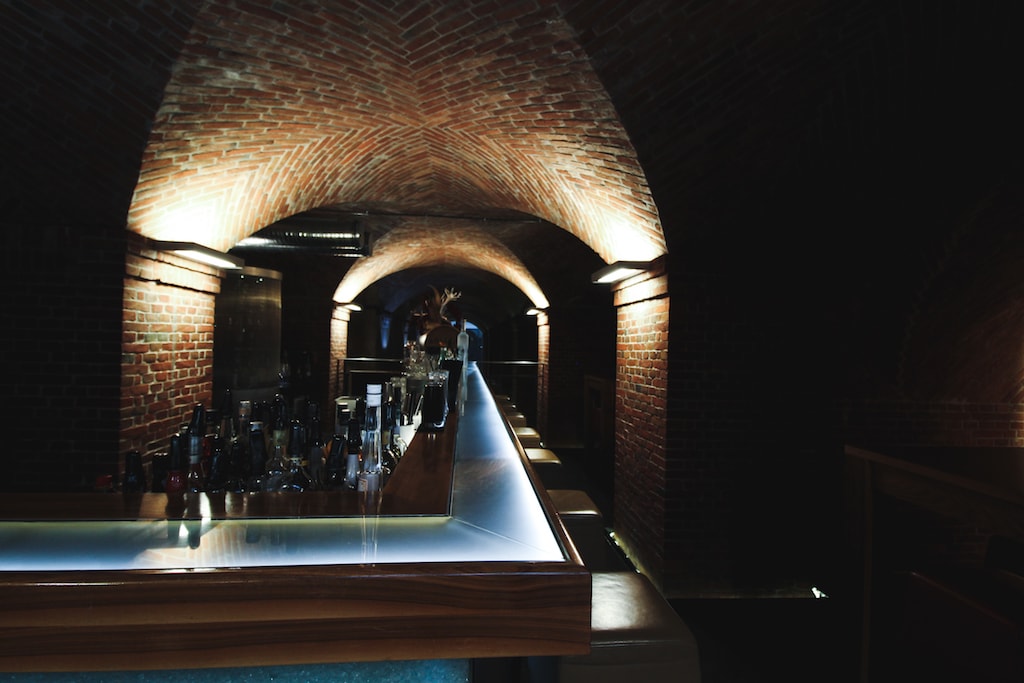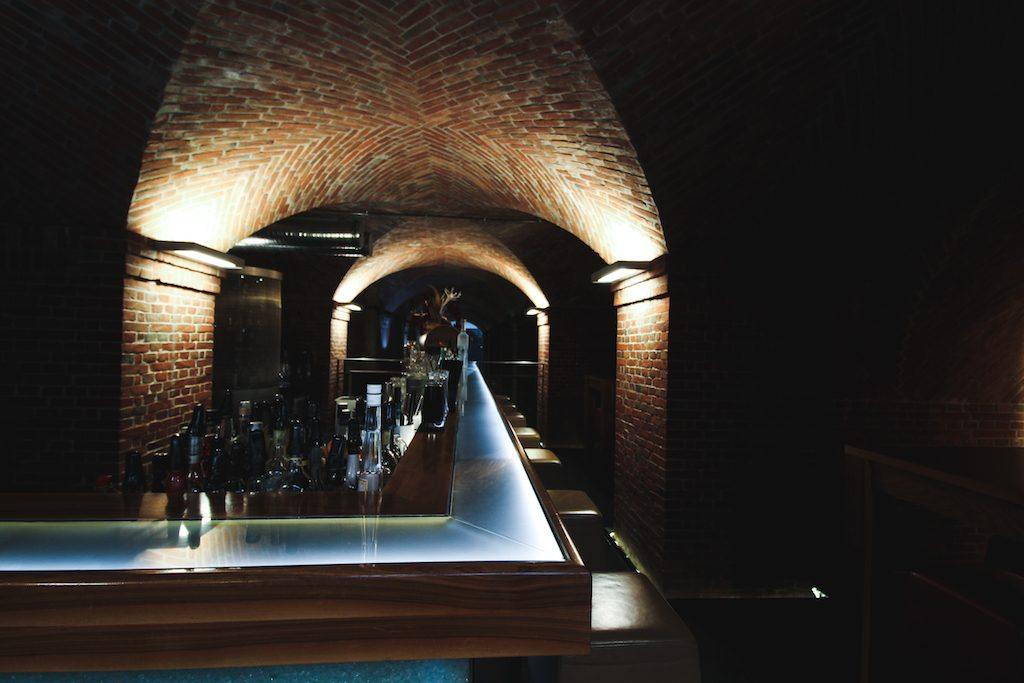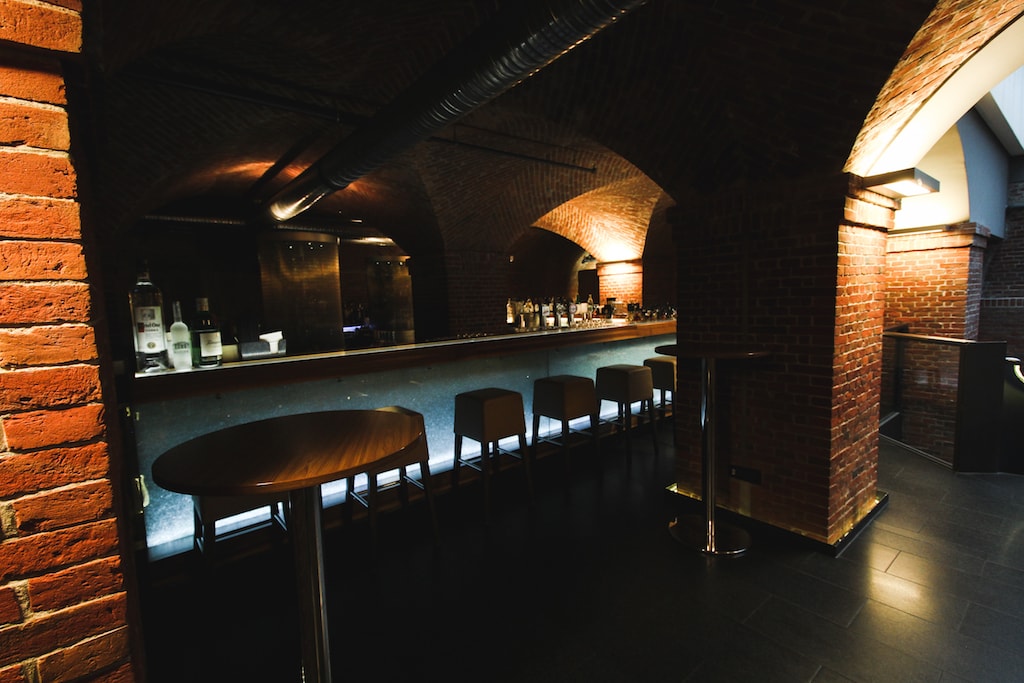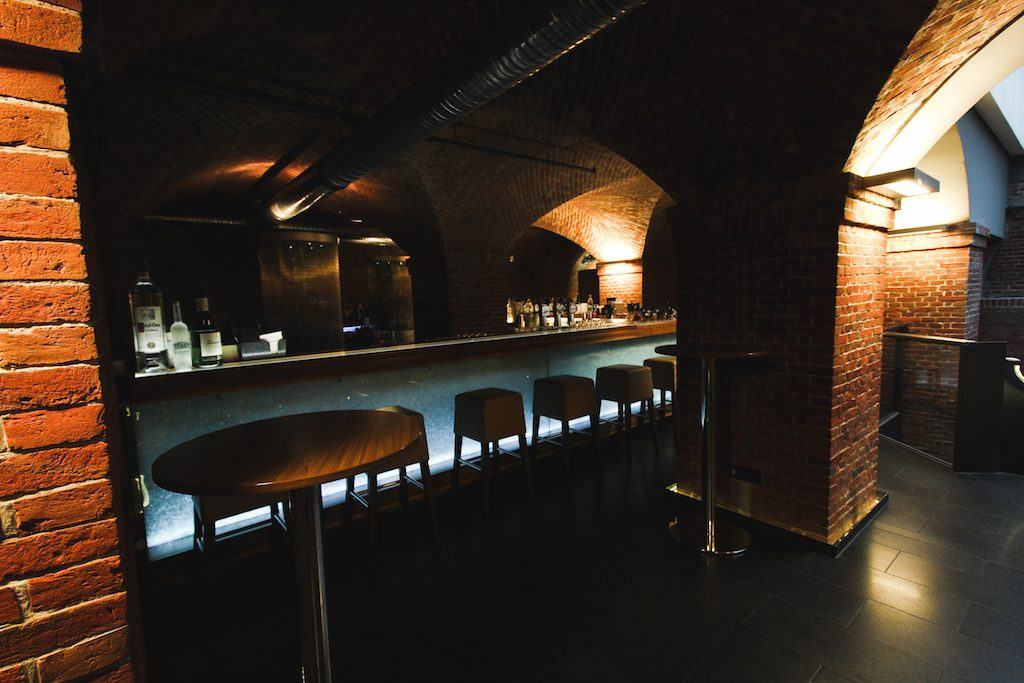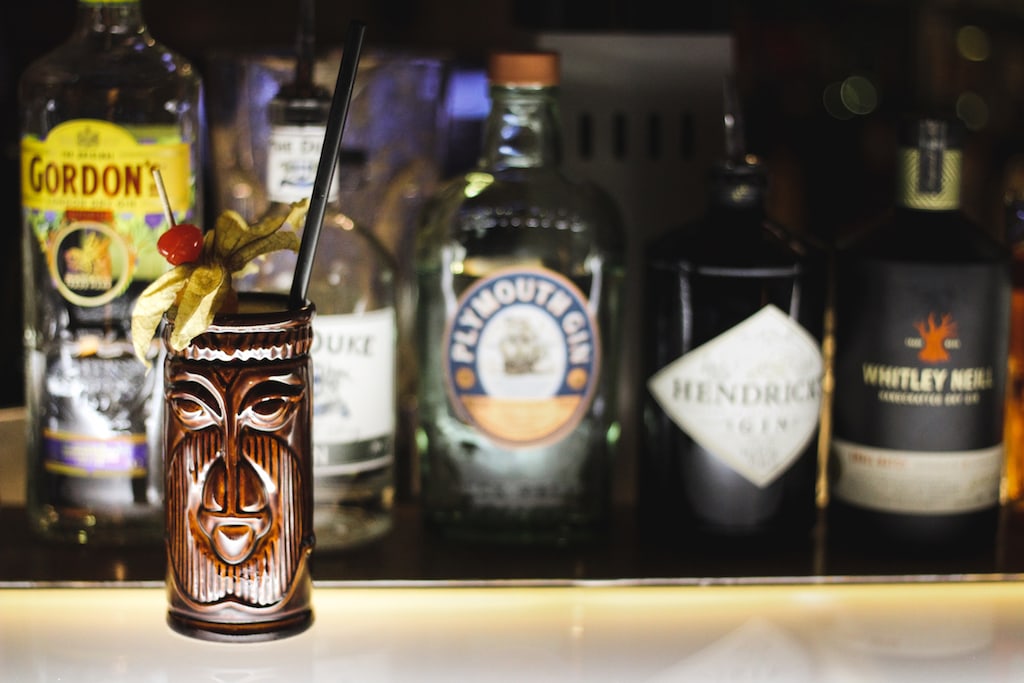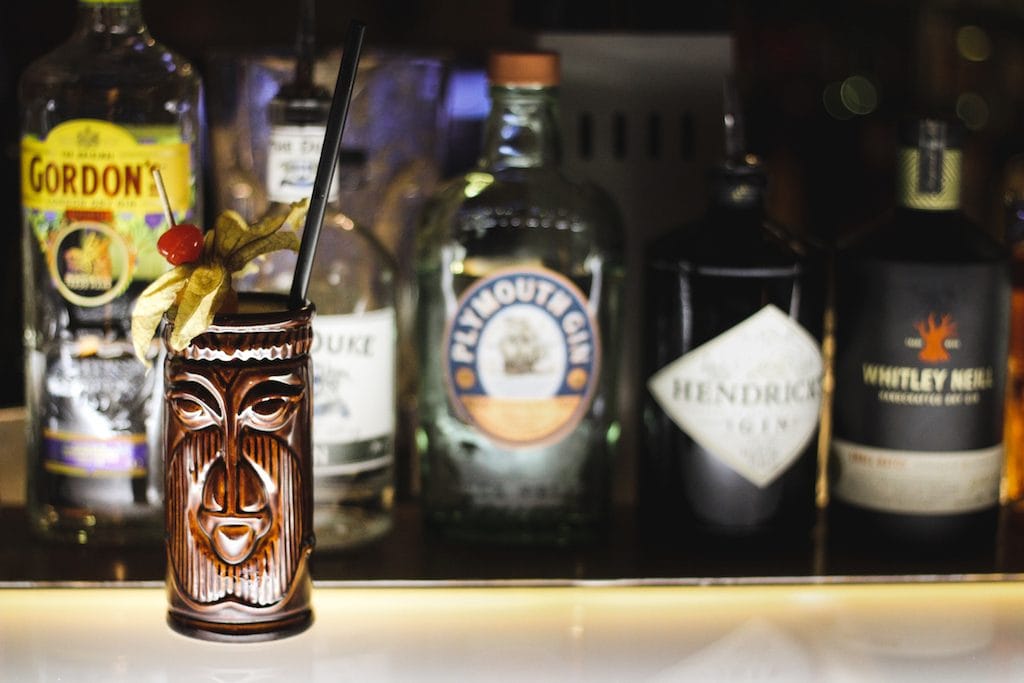 The Mövenpick Hotel in Hamburg is undoubtedly one of the best places I have ever stayed when traveling throughout Europe.
I don't treat myself enough when on the road to a nice breakfast, a cozy hotel bar, or even a good night's sleep… but the older I get, the more I realize that these things are beginning to become vitally important to me and can often determine whether or not I enjoy a trip.
I have to say, this trip to Hamburg was one of my favorites in recent years because of my stay at the Mövenpick Hotel.
The good night's sleep allowed me to properly explore the city on a full stomach and it made me realize that even though good customer service in Germany can be an anomaly, the Mövenpick Hotel will always be there to prove me wrong.
*I was a guest of Mövenpick Hotel in collaboration with the Come to Hamburg campaign. All opinions (and rum hangovers) are (shamefully) my own.