I hate to admit it, but living in Germany hasn't been a pleasant experience for me this time around. Not blaming that on Germany, but I've had visa issues here and as any expat knows, that can really taint one's experience.
I can complain about my first-world problems here until no end, but really I have enjoyed much of my time here and don't regret the move here in the slightest even if I would have done it completely differently if I had to do it again.
There is plenty I will miss about living in Frankfurt, and I have decided to dwell on the positivity of the place in a post about some of those things.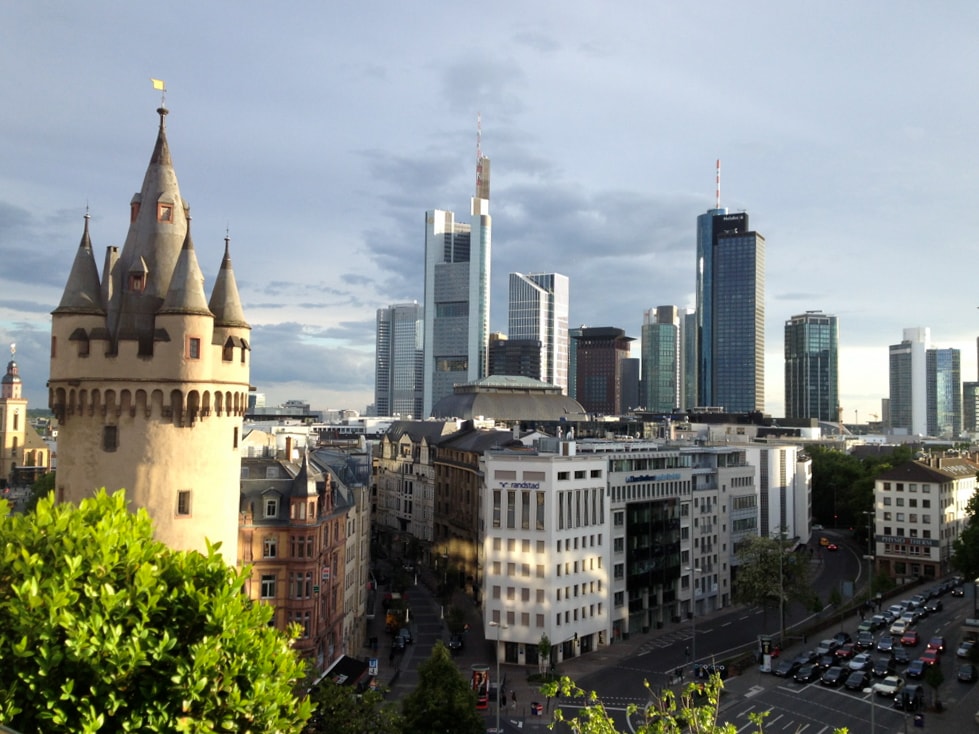 MY FRIENDS
I have a lot of friends here. I have met them all in different walks of life whether it was my trip to Frankfurt in 2008 where I met a bunch of local girls in a bar who I am still friends with or people I have connected with through Instagram.
It is so nice when you can say the thing that you dread most about moving is the people you're leaving behind because that means you have a good circle of people you care about and that care about you in return.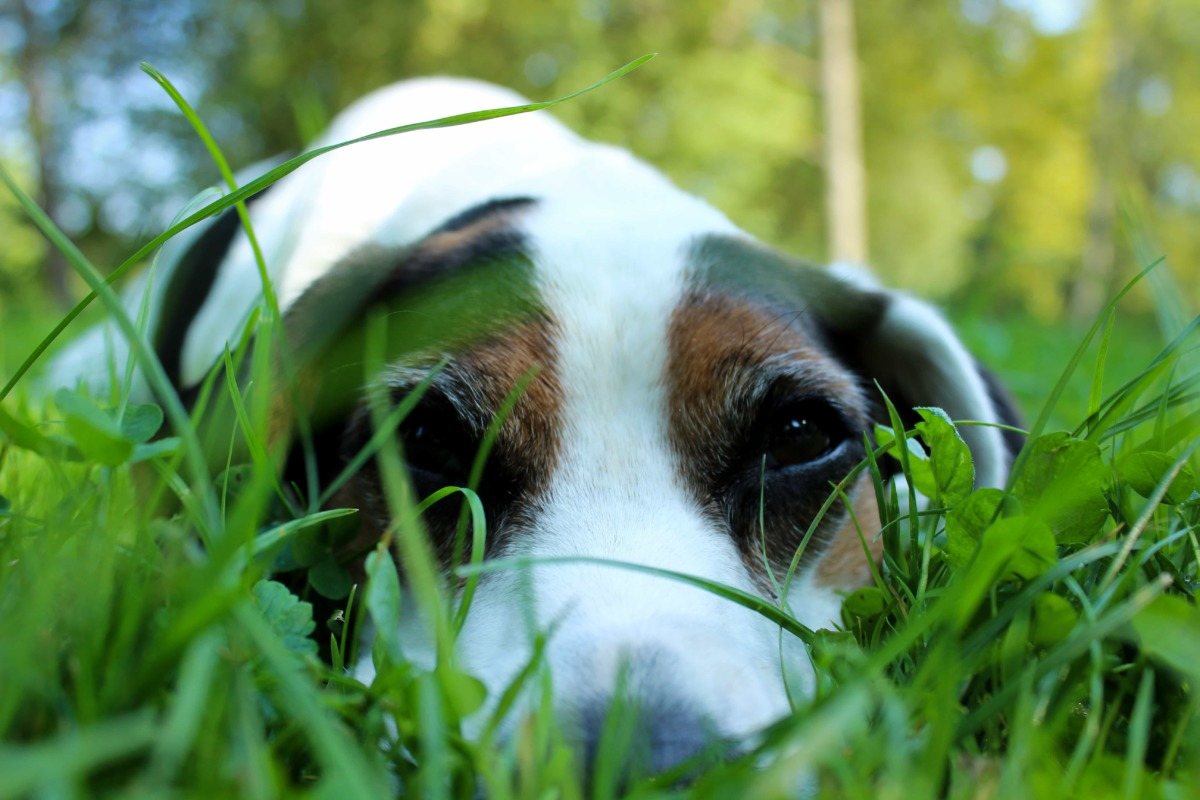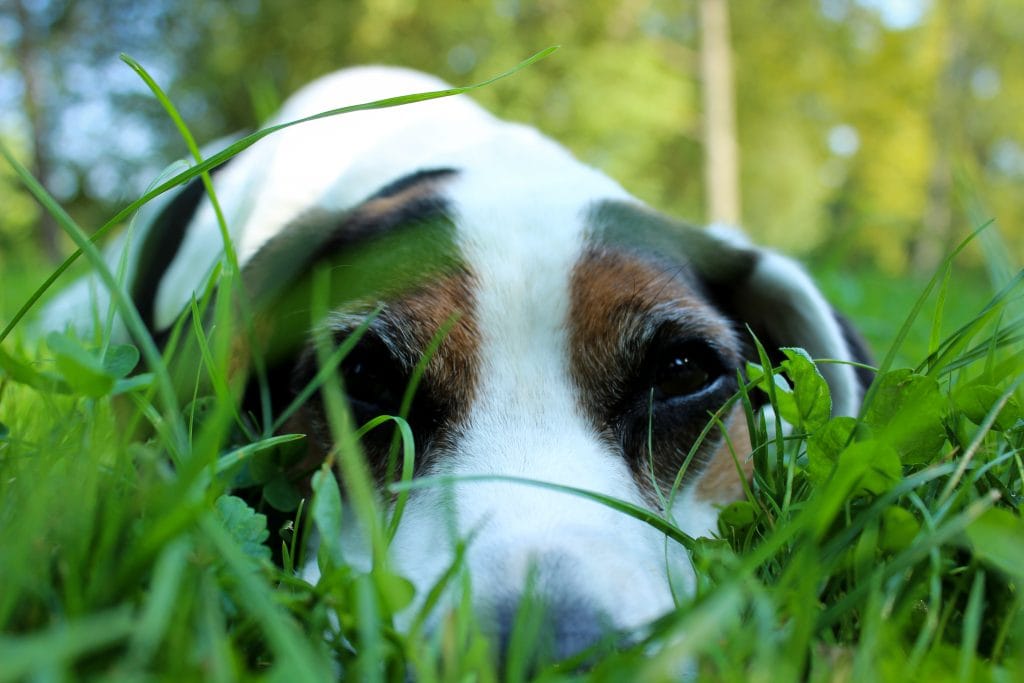 <my dog, Jax, is my best friend>
MY LOCAL HAUNTS
I am a person of habit when it comes to restaurants, coffee, and craft beer. I only try maybe three to four new places a month as a result and prefer to give my money and loyalty to the places I love. I have my favorite Eritrean restaurant. I have my favorite ramen restaurant. I have my favorite Tibetan restaurant. I have my favorite Vietnamese restaurant.
And I stay loyal to them. I also have my favorite Frankfurt coffee shops. I also have my favorite beer shops and bars. I will soon have a post coming about my favorite craft beer places in Frankfurt as well as my favorite international food favorites.
I will miss going to places and people knowing my order or the owner giving me a hug when I walk in and immediately putting together a table for me in an otherwise jam-packed setting.
I will miss walking in new places and being recognized from this very blog (which is odd considering I write little about Frankfurt) or my Instagram and being offered new specials or helping them build new ways to market their business.
Frankfurt often doesn't have a community feel to it, but when I eat out here, I often feel like part of the family. It is not just Frankfurt that has a fun food scene either, you can also find it in other cities. From fine dining in Berlin to home-cooked deliciousness in Munich. I am going to miss it. Perhaps I will have to join an international food swap to get my fill!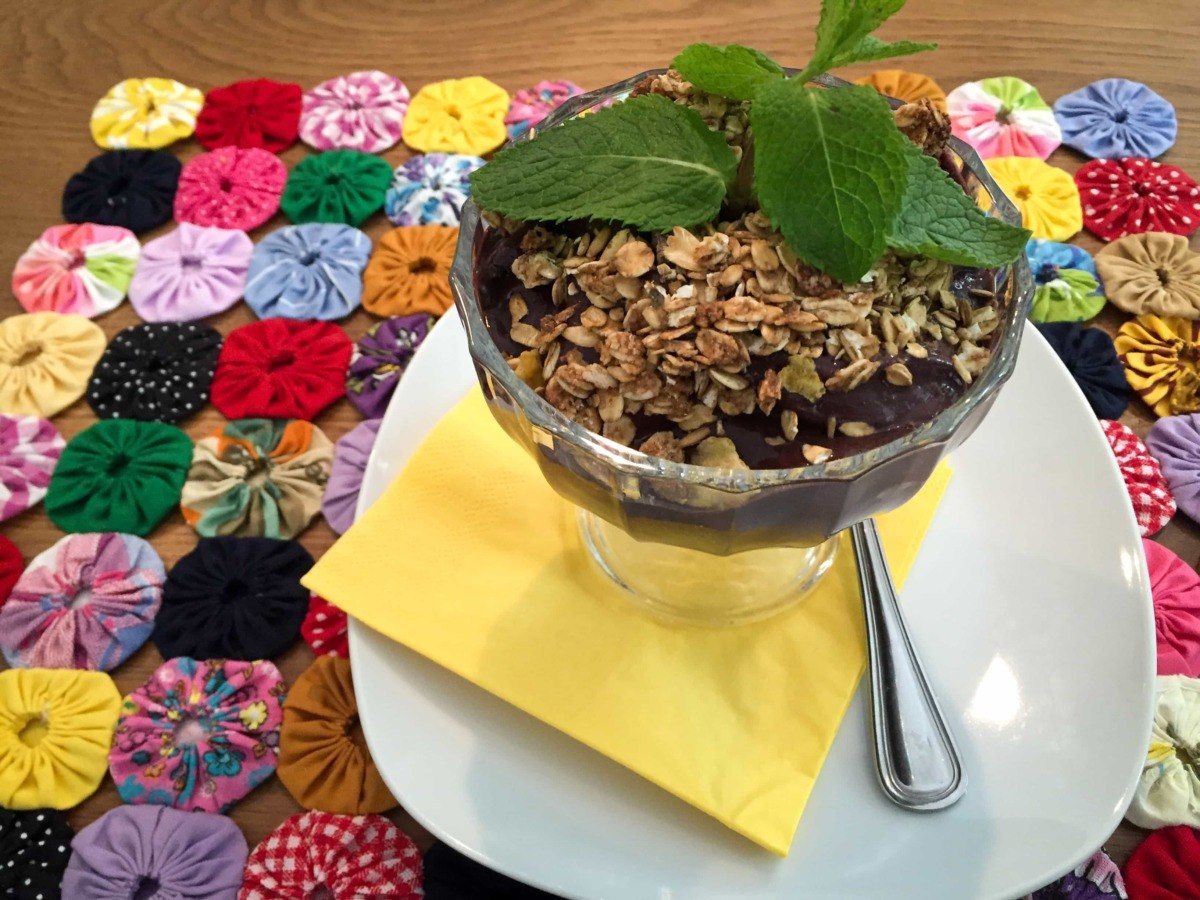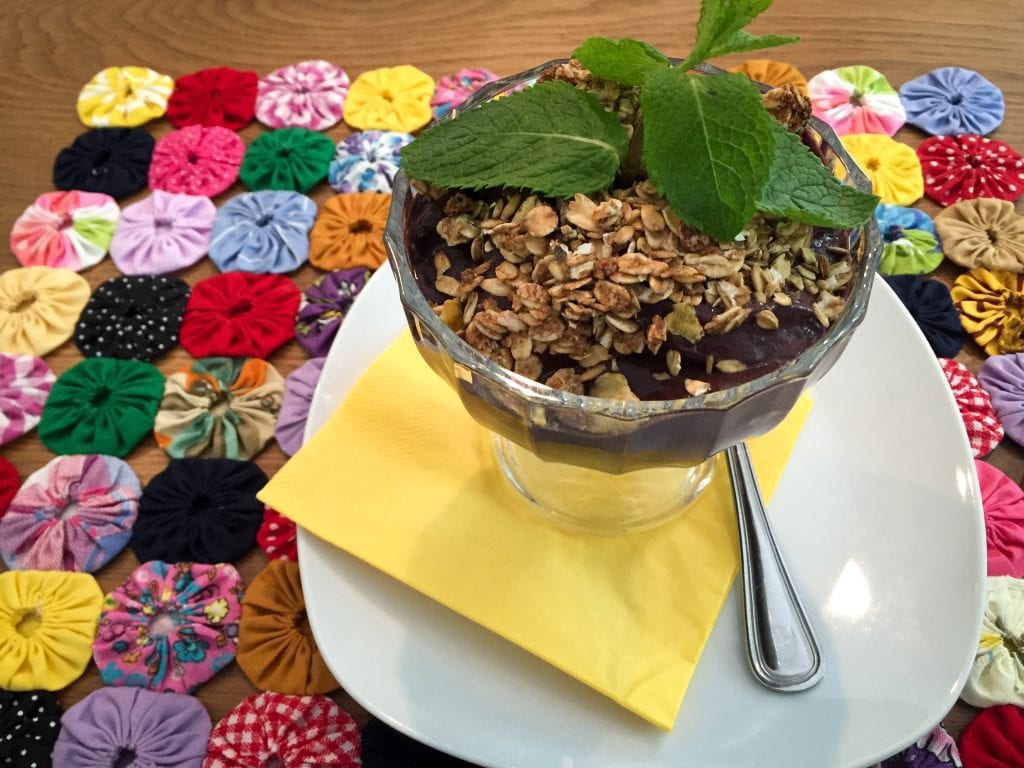 <Acai bowl at Brasilian cafe, Cafuchico, in Frankfurt>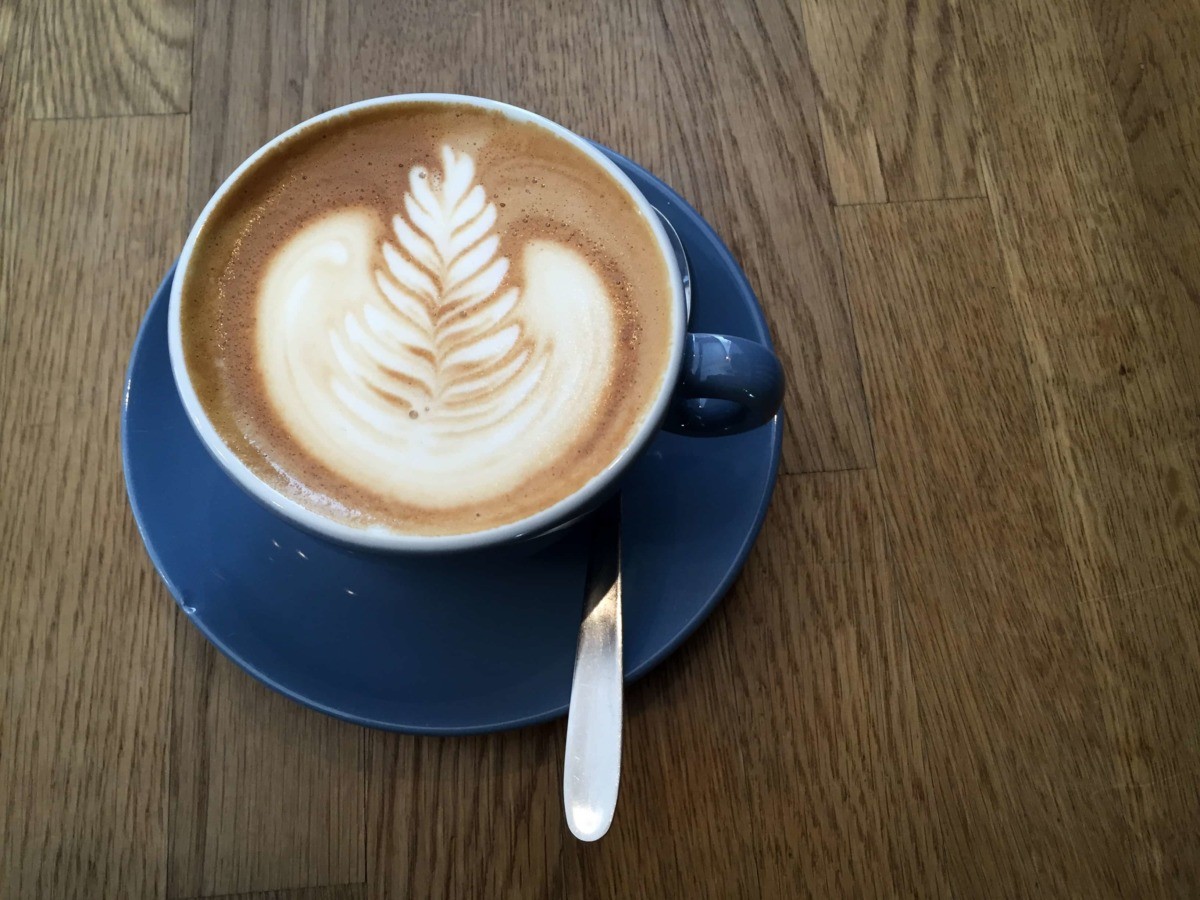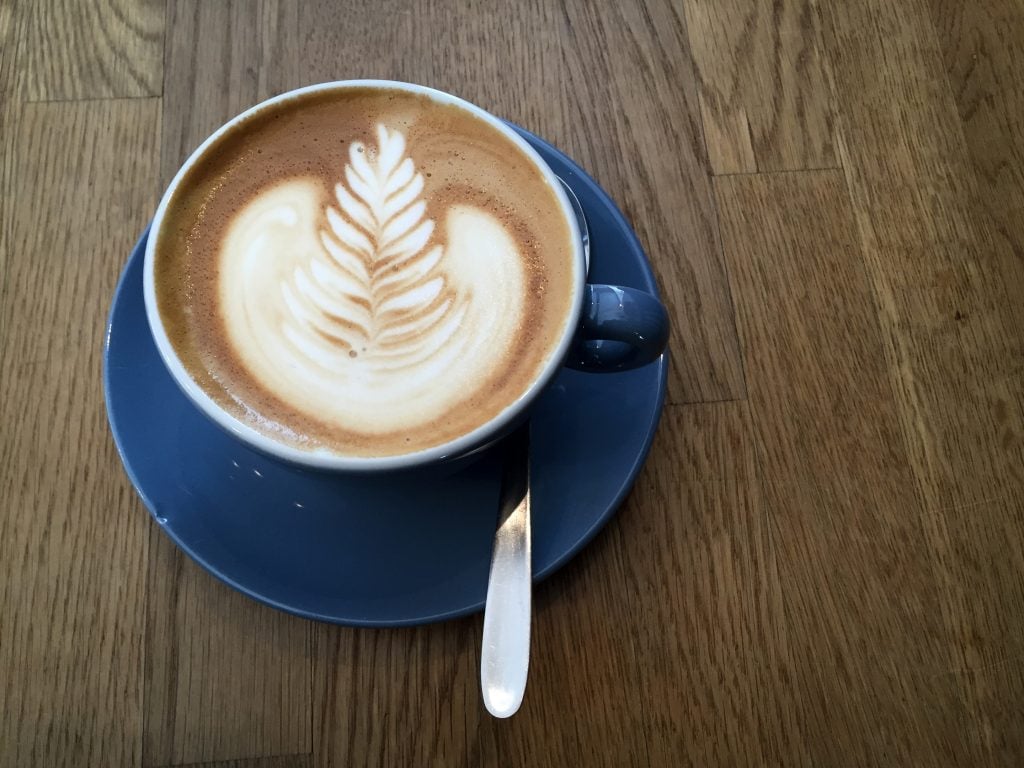 <Coffee at Hoppenworth & Ploch>
I have also witnessed Frankfurt's restaurant scene and options change drastically over the years. I remember coming here almost a decade ago and finding very few places outside of mediocre Chinese food and heavy, tasteless German food. Of course, you had a few standouts, but the restaurant scene has improved so much.
CHEAP BEER
I think I will miss this as I spent four years living in Norway where I couldn't afford the stuff. But my thighs and butt say they are happy to take a break from it for a while.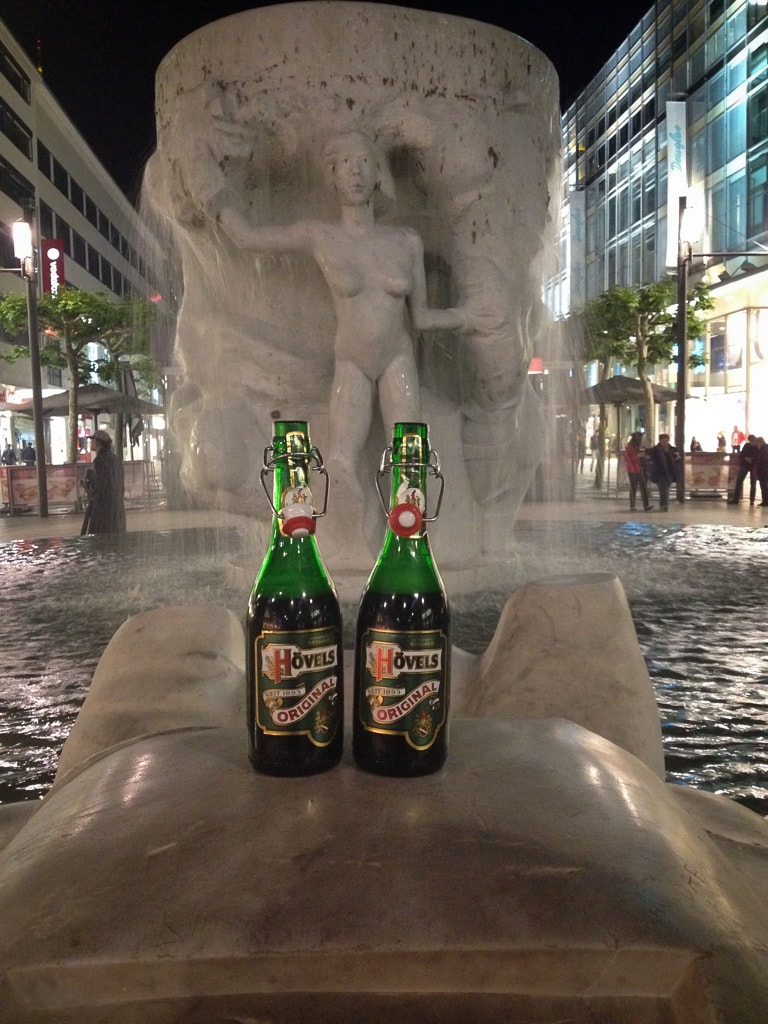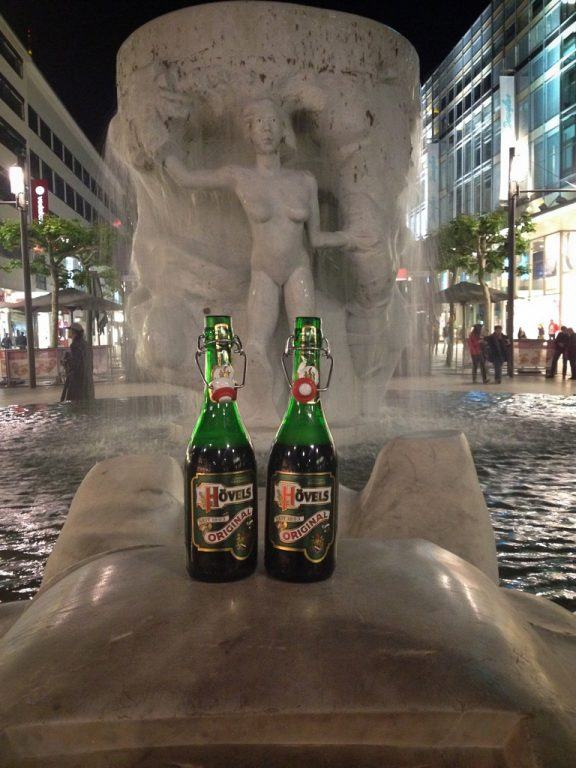 PUBLIC TRANSPORTATION
Many people complain about the public transportation in Germany and yes, it is not as on-time as you'd think when you take into consideration that famous German stereotype. But it exists and is available to virtually everyone. As an American, I love this.
I love not needing a car or even wanting a car. I never feel inconvenienced about taking the transport system here. I thought when moving from the US to Europe that I'd greatly miss driving but it turns out I don't at all.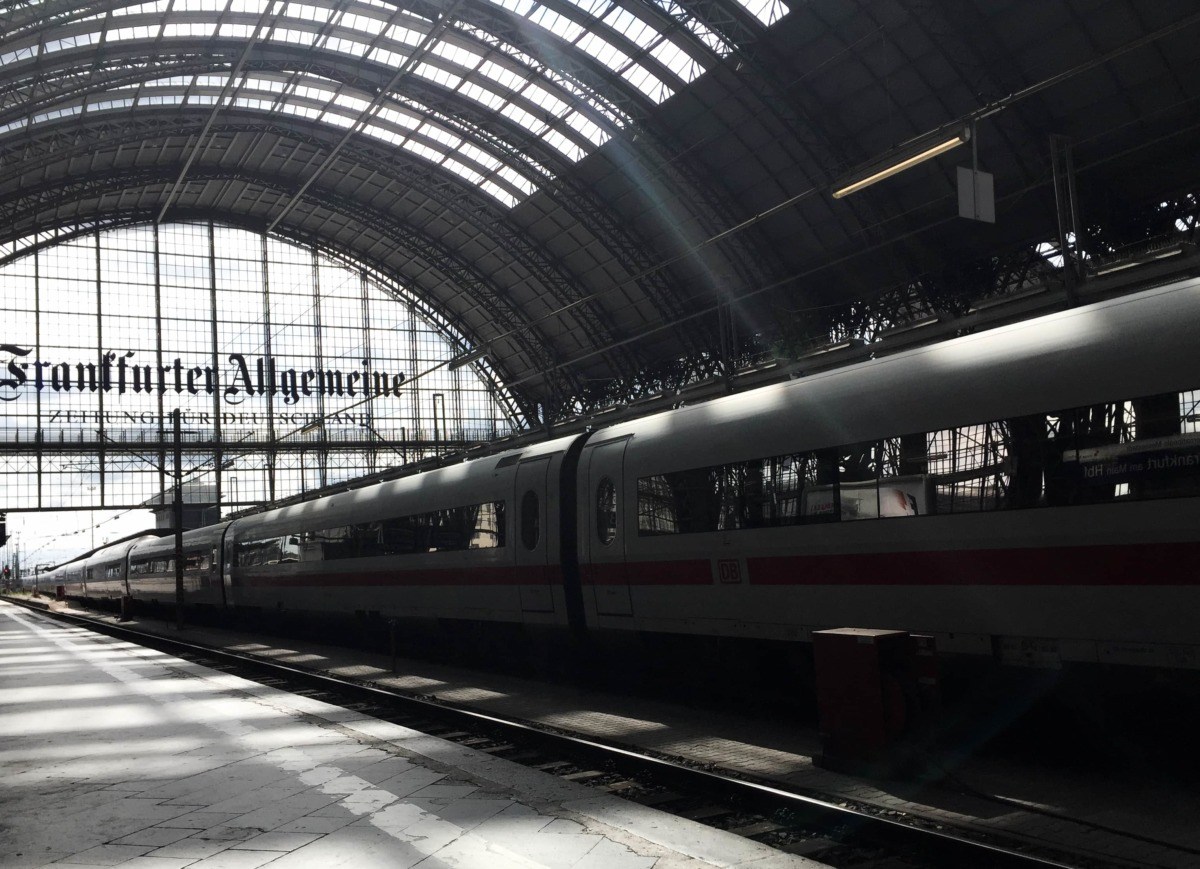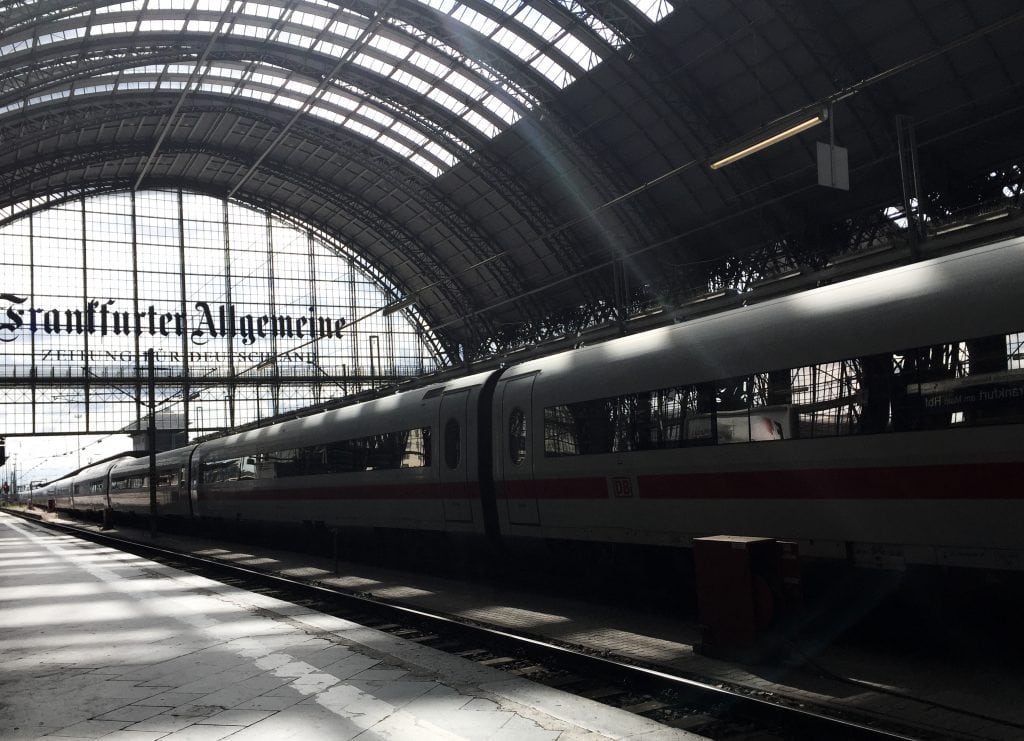 KONSTABLERWACHE MARKET
Yes, this is up there with all the broad items like transport and beer. I have been going to this market for years. I do my vegetable shopping from local vendors, eat some Handkase mit Musik (one of the few German dishes I love), and drink seasonal apple wine or beer from a local farmer.
I am claustrophobic and this place is crowded… but it never bothers me for some reason. Some people love Christmas markets in Germany… but I love farmer's markets in Germany!
AUTUMN IN FRANKFURT
I love this season in Frankfurt. The trees are at their most beautiful and the air temperature is brisk and just so inviting. I hate summers here as Germans have a disdain for air conditioning and I have a disdain for watching my dog nearly die every day as a result.
I hate winters for the little daylight and I hate spring for its seasonal allergies. But autumn? It is absolutely perfect here. (Disclaimer: It is 32C and the middle of September as I write this. Sigh…)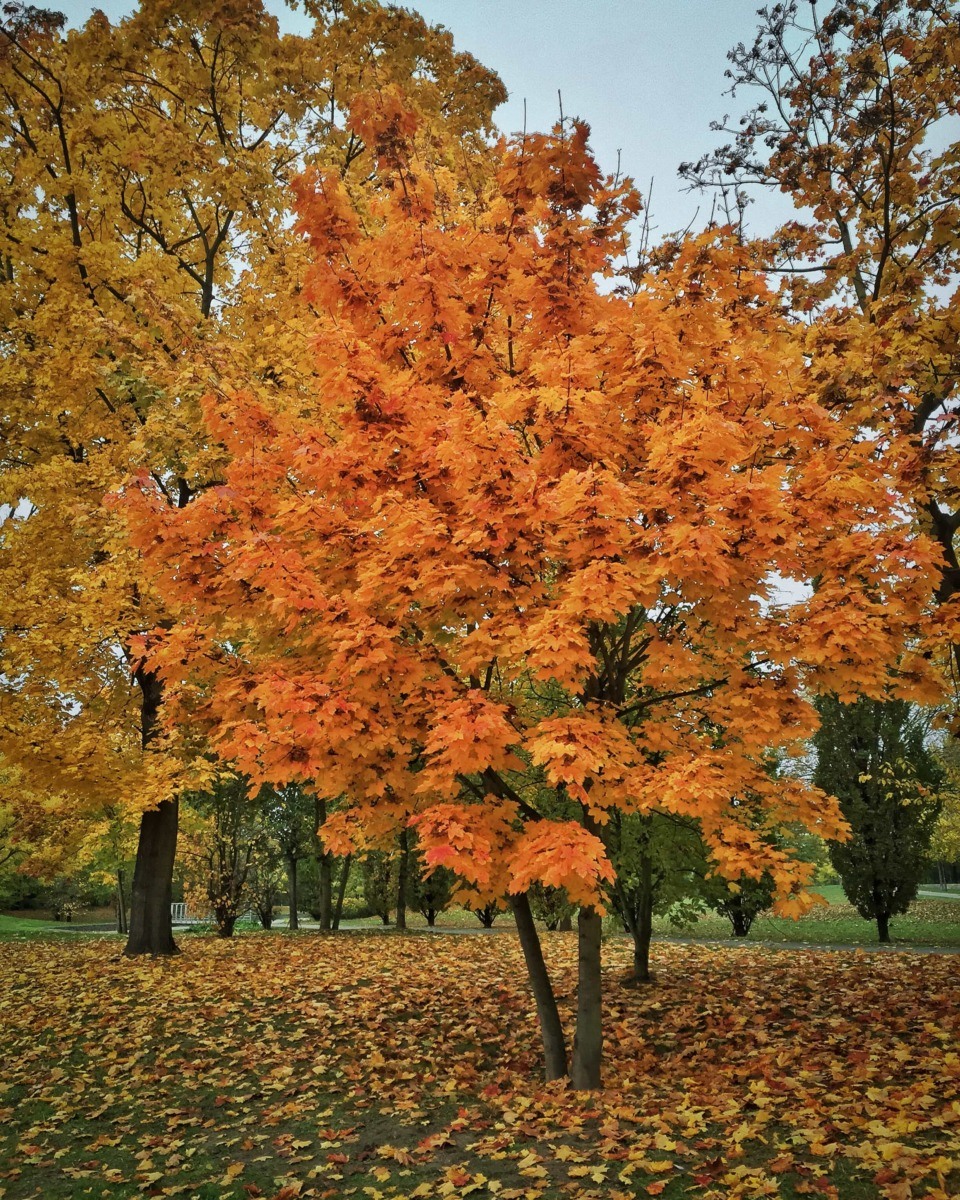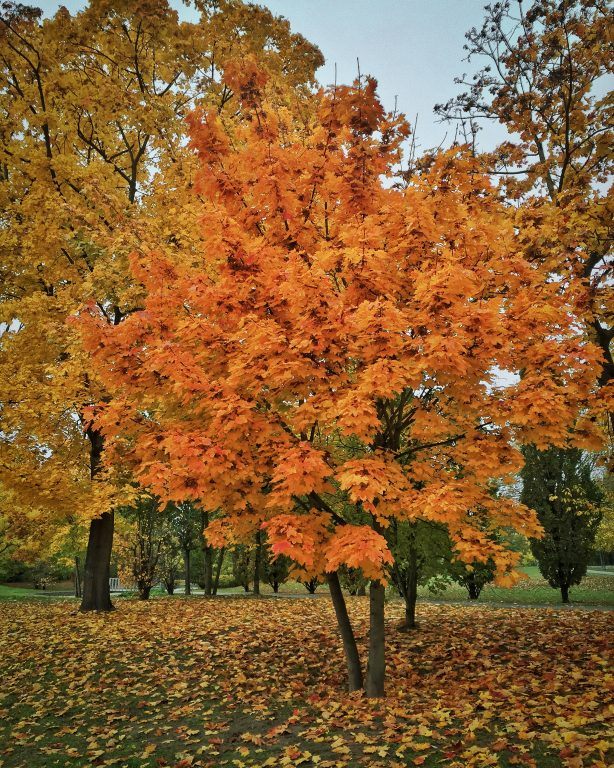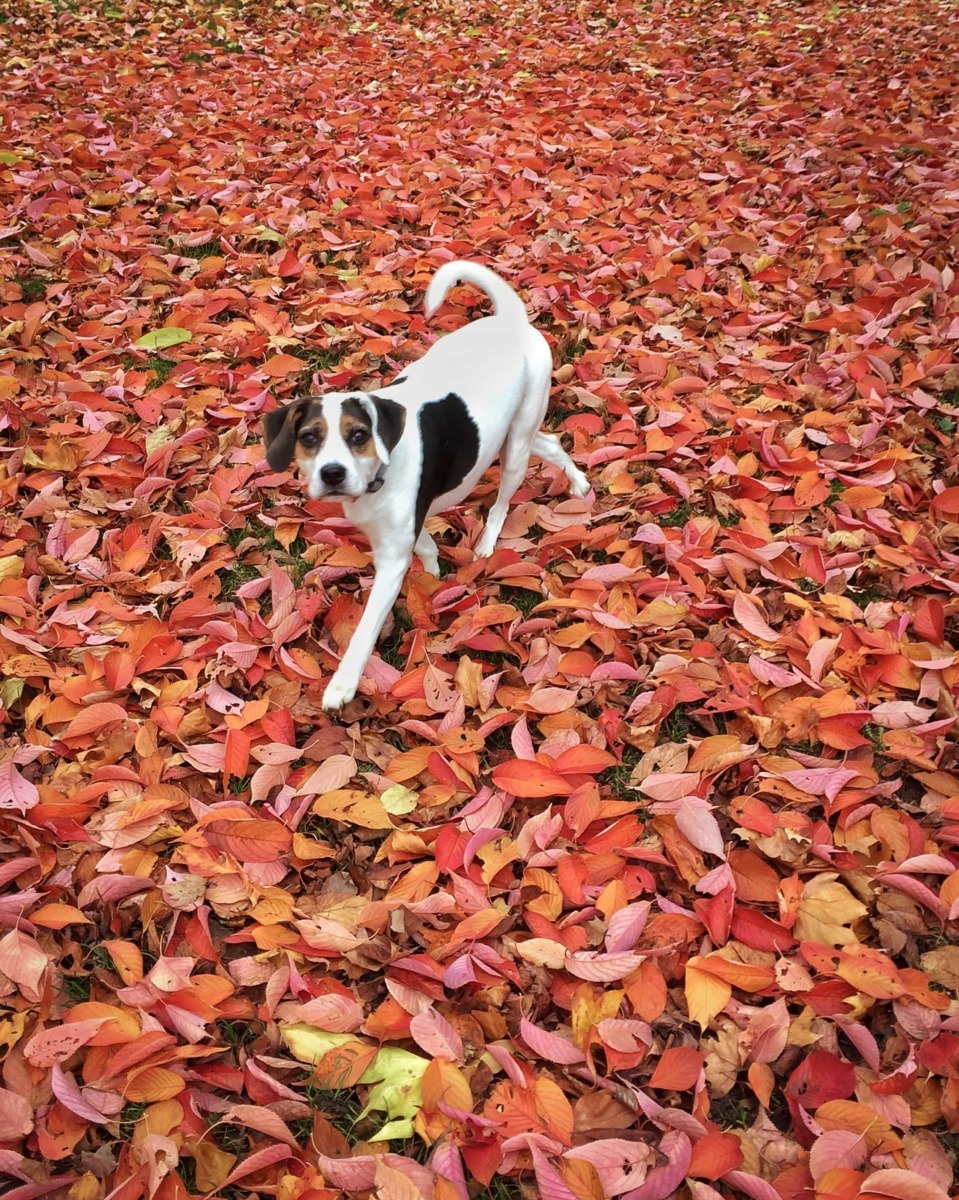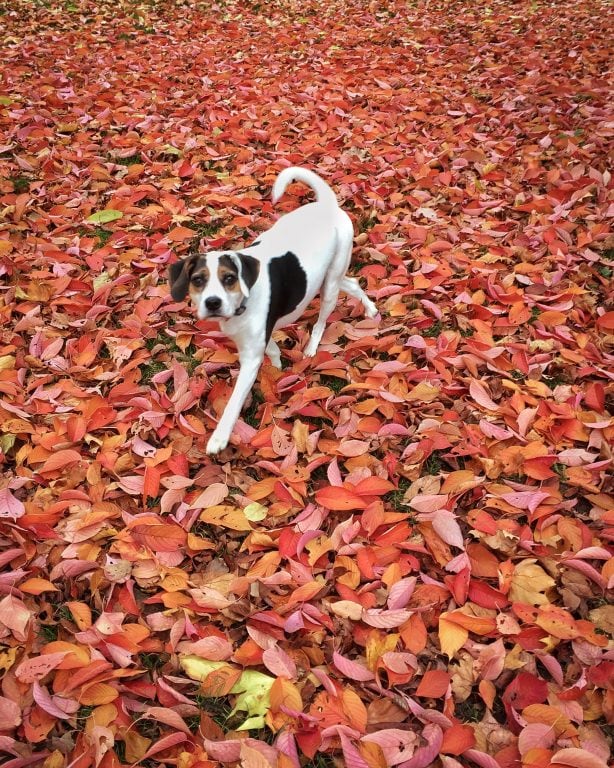 FRANKFURT AIRPORT
If you have traveled Europe for any amount of time at all, you have inevitably flown through this monstrosity of an airport at one time or another.
I must admit that I dislike the airport itself as it shuns air conditioning and makes me nauseous from the horrid smells of thousands of travelers AND refuses to invest in jet bridges and buses passengers to gates all too often.
But it has cheap flights out of Germany. Some of Europe's cheapest. I flew to Miami last year for $290 round trip. Tickets to Central Asia are $300 round trip.
I paid like $100 round trip to go to Marrakech. I always find deals from FRA to other places across the globe and it makes me very, very happy. The airport also has good train connections so it is never difficult to get to and from it (I'm scowling at you, Oslo Gardemoen).
Another plus to the airport is that I always have friends who come through Frankfurt with long layovers. I have been able to meet up with friends and other travel bloggers as a result of this.
BIKE TRAILS
I didn't take advantage of this nearly enough in Germany. I think riding my bike around Frankfurt is a pain in the butt, but slightly outside of the city center are numerous bike trails along the river. I LOVE this. I really should have taken advantage of this a bit more as I love riding my bike.
PROXIMITY TO OTHER CITIES AND COUNTRIES
France for the day? Yep. Day trip to Dresden? Sure. Frankfurt is so centralized that you can get anywhere from here. I can hop on a train and head on a day trip to Heidelberg to explore German history or take a bus journey north to explore the many things to do in Bremen.
I've taken too many day trips to count and several weekend trips. Train, bus, and plane options are ubiquitous and it is never difficult to get anywhere.
After living in Norway for so long and feeling disconnected from the rest of Europe, I am now certain Frankfurt more than made up for that feeling. Now I am heading to Kazakhstan.
You know what is twelve hours north of Almaty? Kazakhstan. You know what is twelve hours west of Almaty? Kazakhstan. It is the world's ninth-largest country and the biggest landlocked one. This should be very interesting. Thank goodness there are some options to the south if I need a quick escape.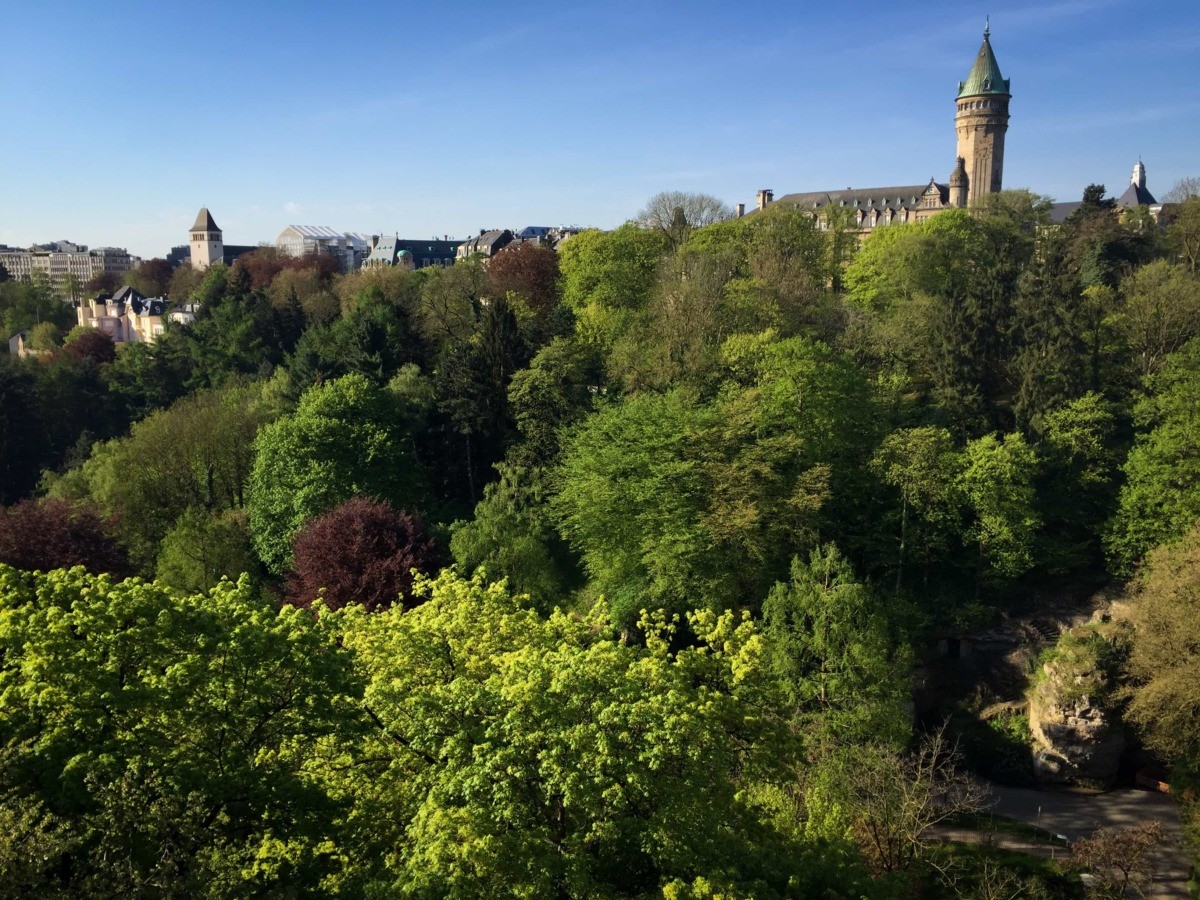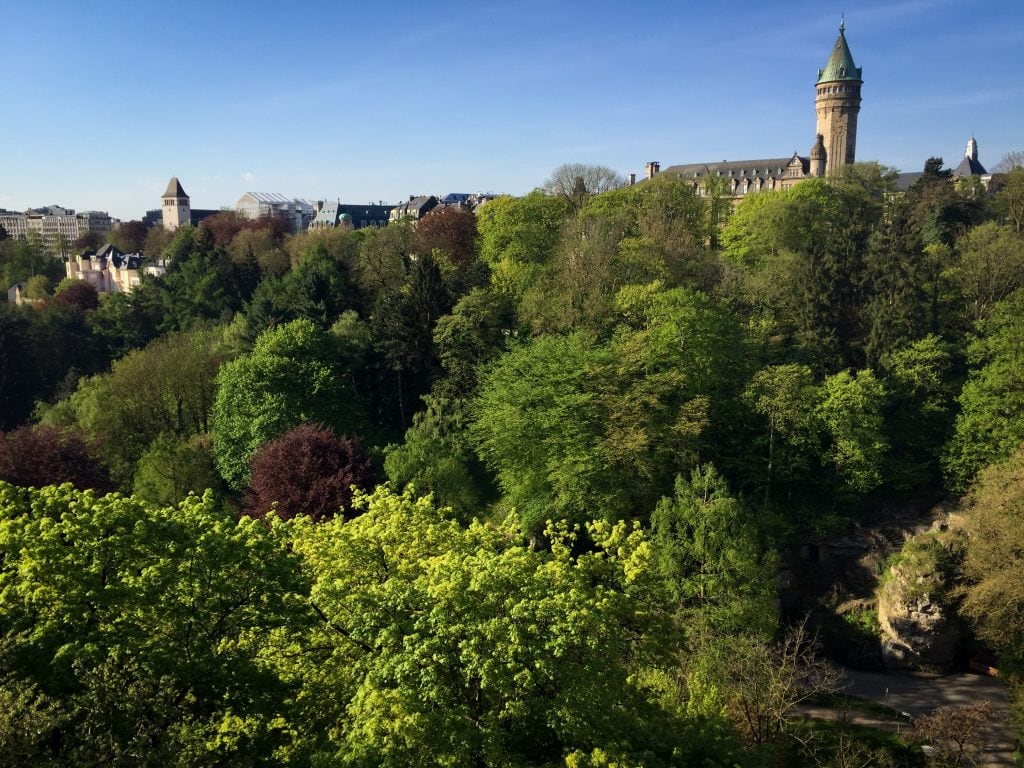 <Day trip to Luxembourg>
INTERNATIONAL CITY
Frankfurt is the banking hub of Germany and is super international. There are days when I walk around the train station and hear only American English. I meet people from all over the world living in Frankfurt and I love that. I know this creates some riff amongst locals who treat the internationals disrespectfully (I experience this on a regular basis) thinking they are trying to destroy the local culture, but for an expat, I love this side of Frankfurt.
If I go to a party, I meet people from Colombia, Cameroon, Indonesia, Taiwan, etc. I must say that I have met or am friends with people from well over one hundred countries all living here in Frankfurt, Germany. How cool is that?? International cities remind me of home as the US is so diverse so I never get too homesick here in Frankfurt as diversity and internationalism is ever-present in the city.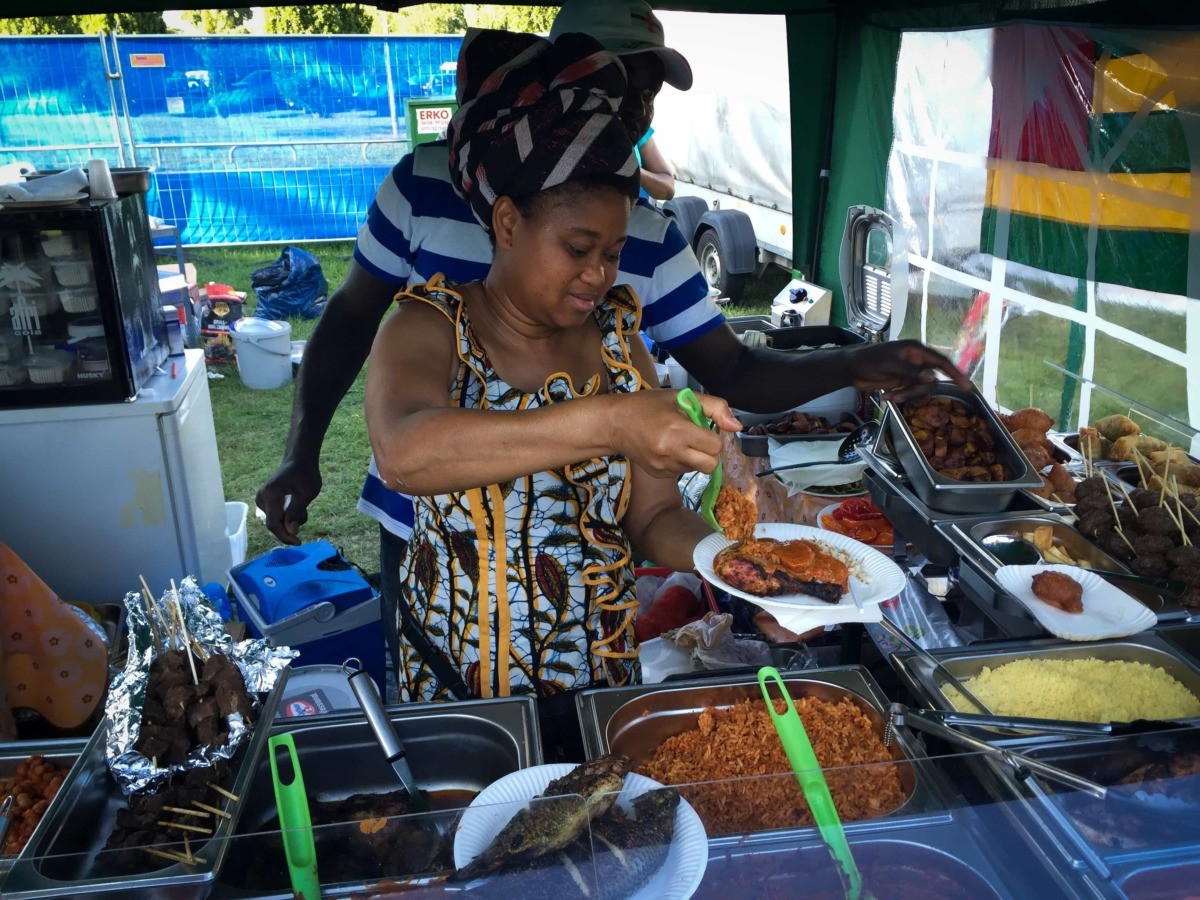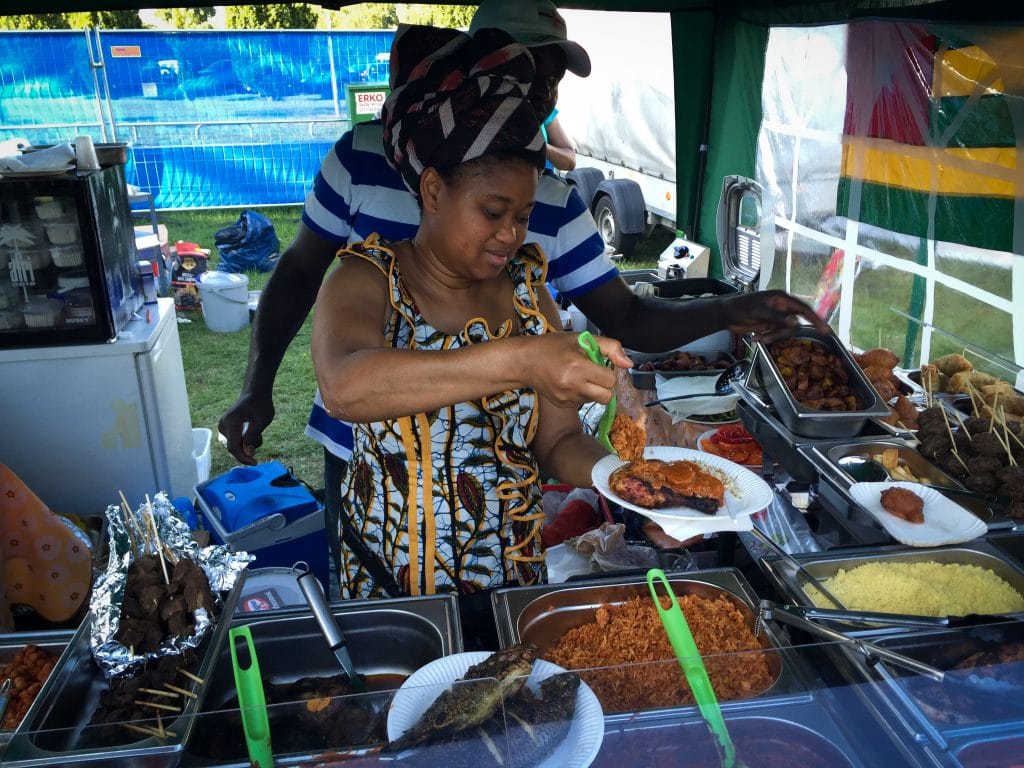 <Togo food booth at the African and Caribbean Festival in Frankfurt>
Frankfurt hasn't been all cupcakes and rainbows for me. Not every place is meant for every person. I don't expect everyone to love the city I am from in the US and I already know that immigration policies in the US are probably ten times as strict as Germany's and there are undoubtedly some assholes on power trips working in those offices just as I have faced here.
I will take all of the good things I've learned and enjoyed here in Germany and keep them close to heart as I leave the country. And I will leave the bad things behind in an effort to regain some optimism and a much-needed fresh start. While this list only showcases ten things, there are several things I will miss about living in Frankfurt.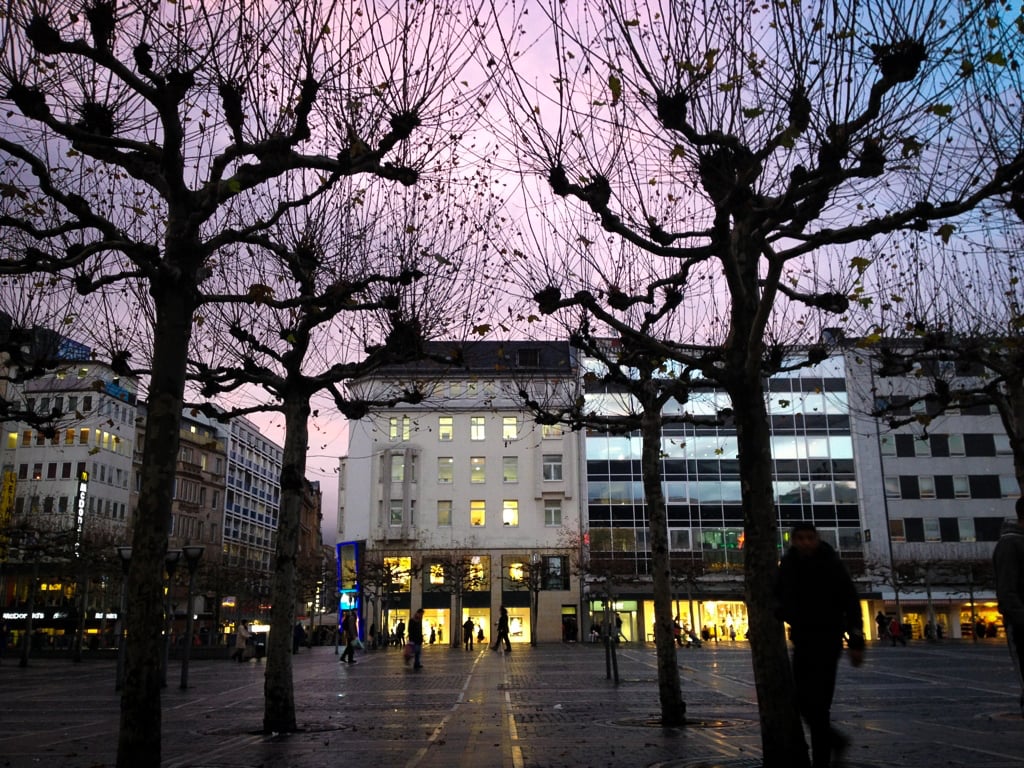 Tschüss Deutschland!