At the end of March 2013, I left Minsk with a heavy heart on a train destined for Vilnius knowing I'd probably never see Belarusian soil again, or at least until the political culture changed in the country. I had made a plethora of friends in Belarus and the ease of them obtaining Schengen visas to come to visit me, alongside financing the trip (to Norway nonetheless), seemed like a difficult endeavor and one that was likely never going to happen.
Fast forward eleven months later- I was sitting in a hotel room in the middle of Helsinki when I received a message from my friend Kami at Kami and the Rest of the World explaining to me that Belarus was going to be visa-free all of May for the IIHF World Hockey Championships being hosted there. All one had to do was book a ticket to any of the games and you were granted access to this typically difficult-to-enter, uncharted European country. Done. There are so many things to do in Minsk that I was destined to return and see more.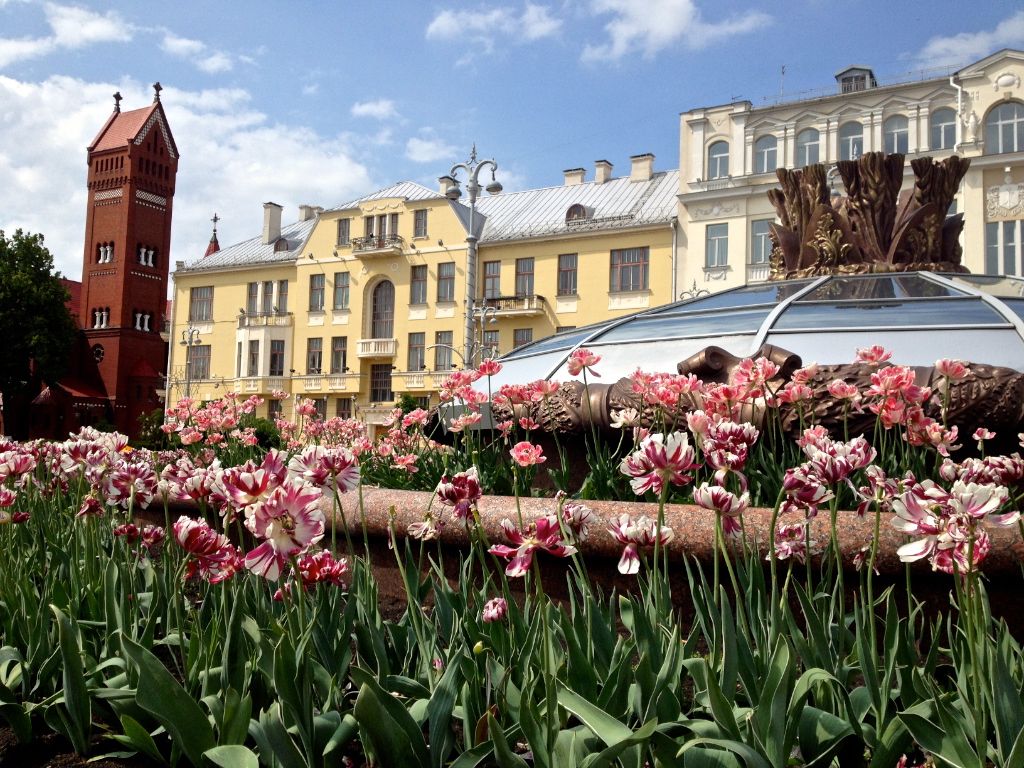 In 2013, I had some major issues in Minsk at the end of my lengthy trip there. Some were so bad that I spent an entire day in a foreign services center with bribes larger than any amount in my bank account, my tour agency involved, and lawyers called upon. All of this because of the passport I was carrying. The person I was with was Norwegian, had violent food poisoning, and received not a single bribe that day despite carrying the same registration paperwork that I had from the stay in Belarus. After escaping the nightmare (the lawyers had arranged to take care of it with my tour company), I left for Vilnius and remember being nearly in tears when I saw the EU flags at the border. I eventually wrote about the ordeal on my site solidifying my chances of never making it back into Belarus.
So when I booked the tickets back, I knew the possibility of me actually getting through the Lithuania-Belarus border control was slim to none. But I took the chance anyway. And I brought my American friend who had never been to a single CIS country with me. We both knew the chance of us not making it through the border was great given my history and were prepared to remain in Vilnius if such occurred. We even had a hostel booked there.
A bottle of wine and four beers purchased later (for me- not her), we boarded our train to Minsk.
Our train was a party zone. Everyone was going to the Hockey Championships, although I am sure most were going to watch and my friend and I were going for the visa despite having tickets to watch a game. We enjoyed the celebration and chaos on the train until we stopped at the border, where I became anxiety-ridden and very nervous.
The border patrol walked through the wagon and I reluctantly handed them my passport. After a quick scan of it and them looking like they wanted off of the disorderly and loud train, they handed it back to me with no concern. My worries had vanished, I squealed giddily with my friend, and handed one of my unopened beers to a German behind me who had recently emptied his last. Back to Belarus it was!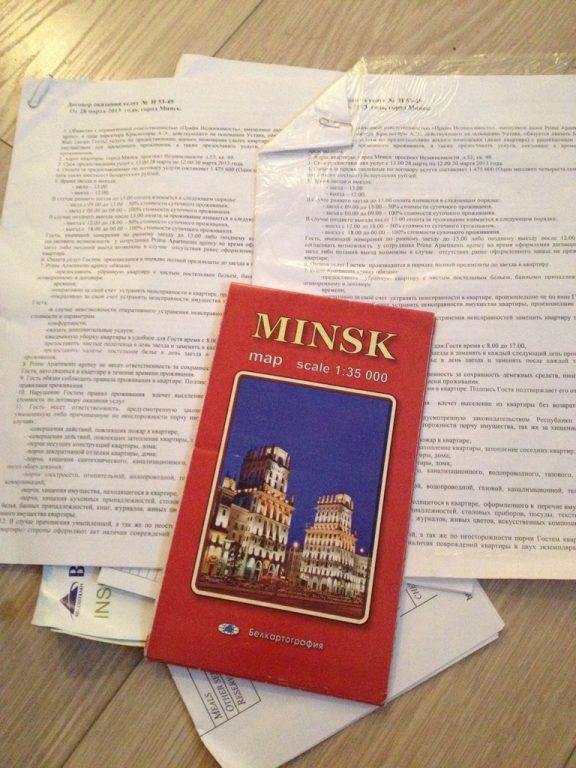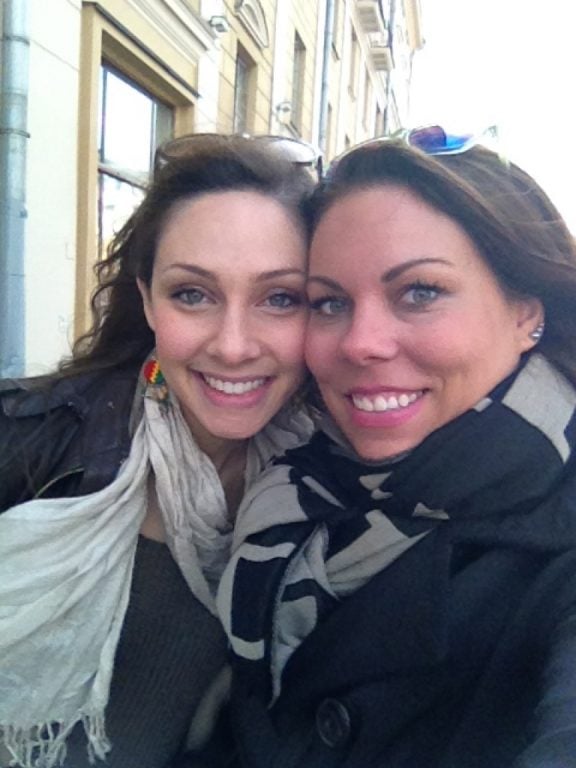 <Left: train to Minsk with my pile of legal paperwork from my last trip there; Right: friend and I in Minsk>
Equipped with only my iPhone, passport, and a few changes of clothes, I had no idea that these next few days were poised to be some of the most enjoyable ones of my life. After arriving in the city, my friend and I immediately met up with Kami and her friends and started on the dangerous Polish vodka after finding our place that we were staying at in Minsk. I showed them one of my favorite bars in Minsk, Hany Bany, and we spent the night there chatting and enjoying drinks with locals.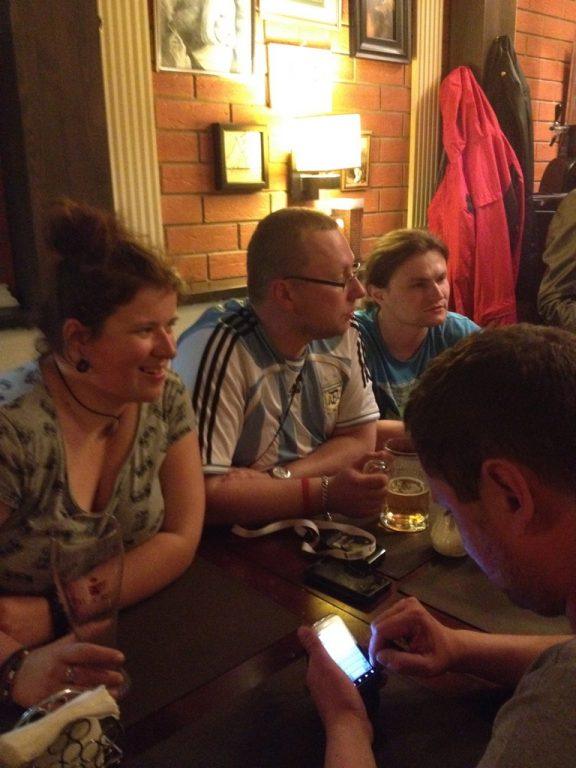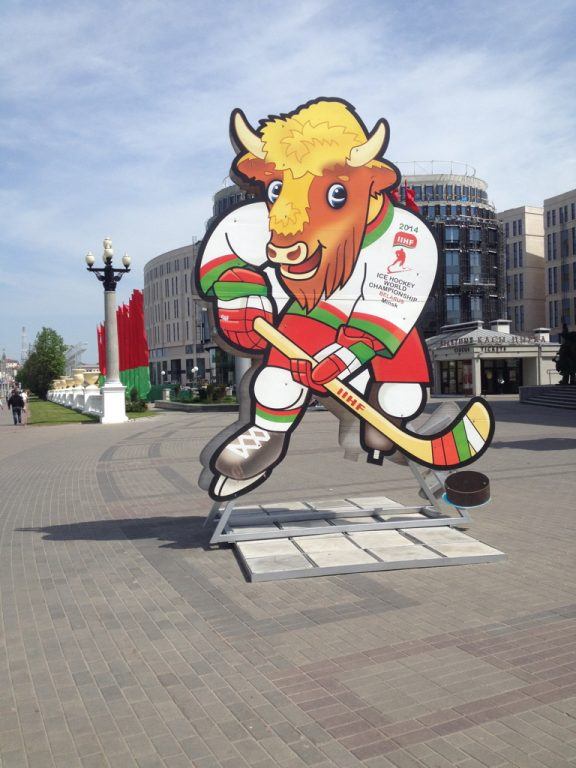 My friend and I skipped the game and just had a blast venturing around Minsk. I showed her my favorite places in the city, which looked much different in May versus my previous trip in snowy March. We even met up and had lunch with one of my blog readers, who has since become a dear friend to both of us. We also made new friends. We sat inside parks on the ground (this was permitted during the games), we danced around at the hockey hospitality tents with Russians, and we thoroughly loved every minute of being in Minsk. Everyone was getting their faces painted with their country's flag so we joined in- leaving us to be sought after props for Russian photo shoots (which all ended with free shots of vodka… goodness freaking gracious). I still think back on these days and can't believe it all happened. It was fun, carefree, and just void of any political mess or drama. For lack of a better word, it was perfect.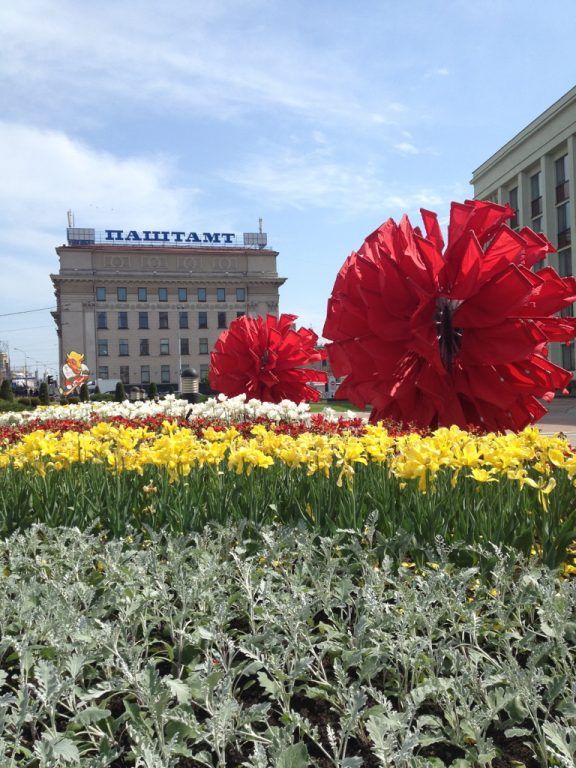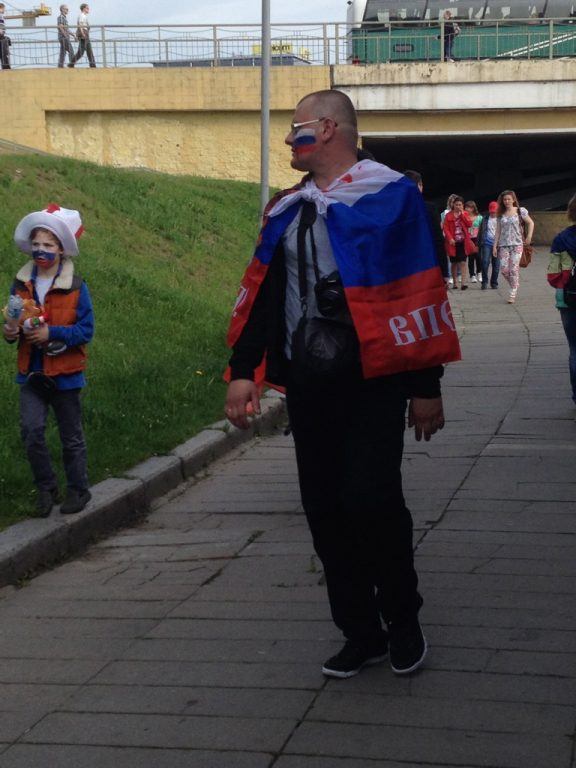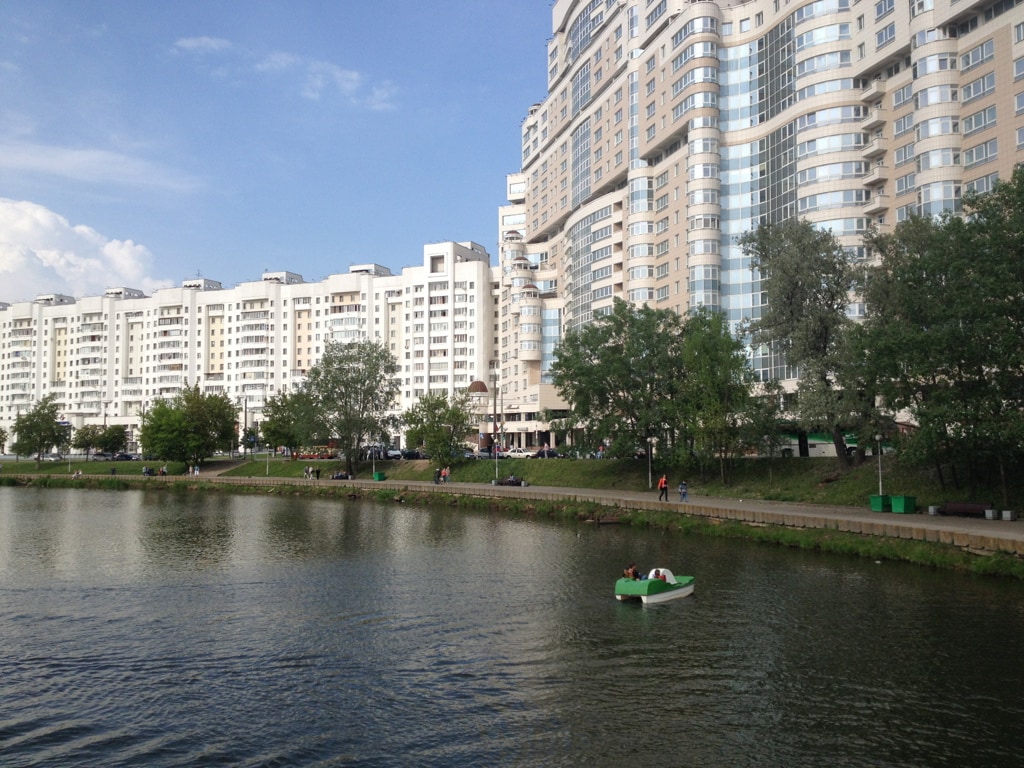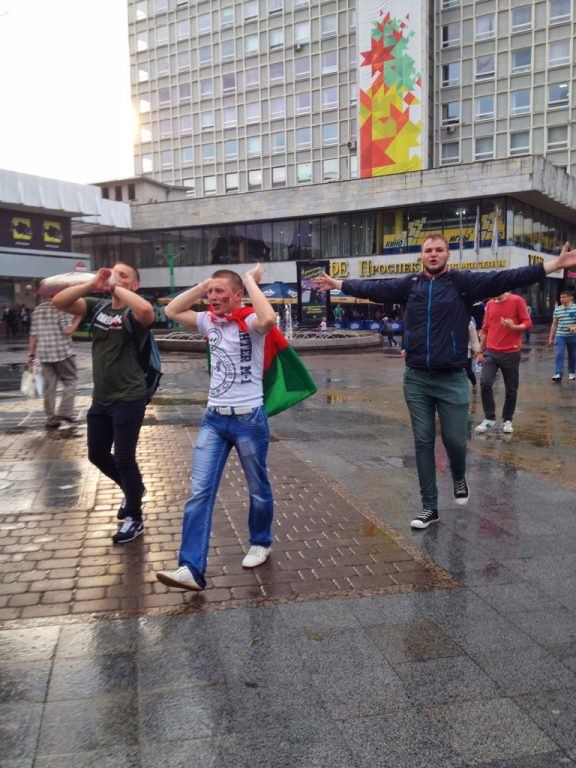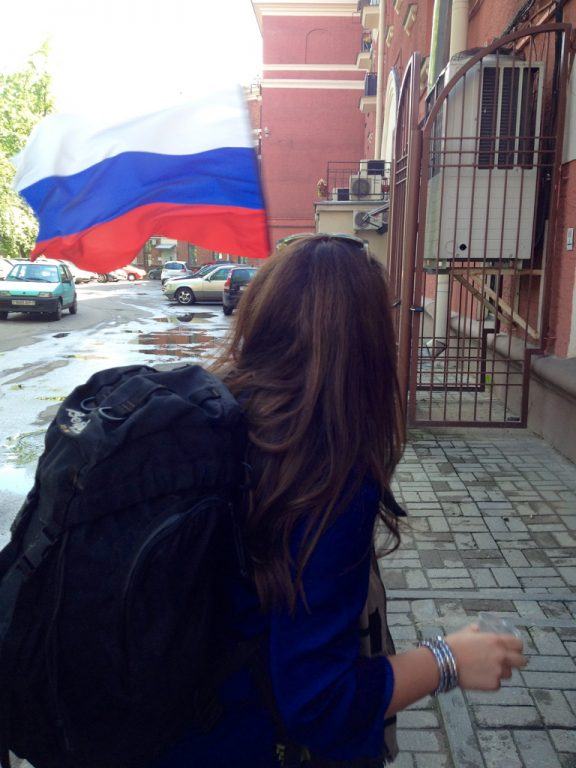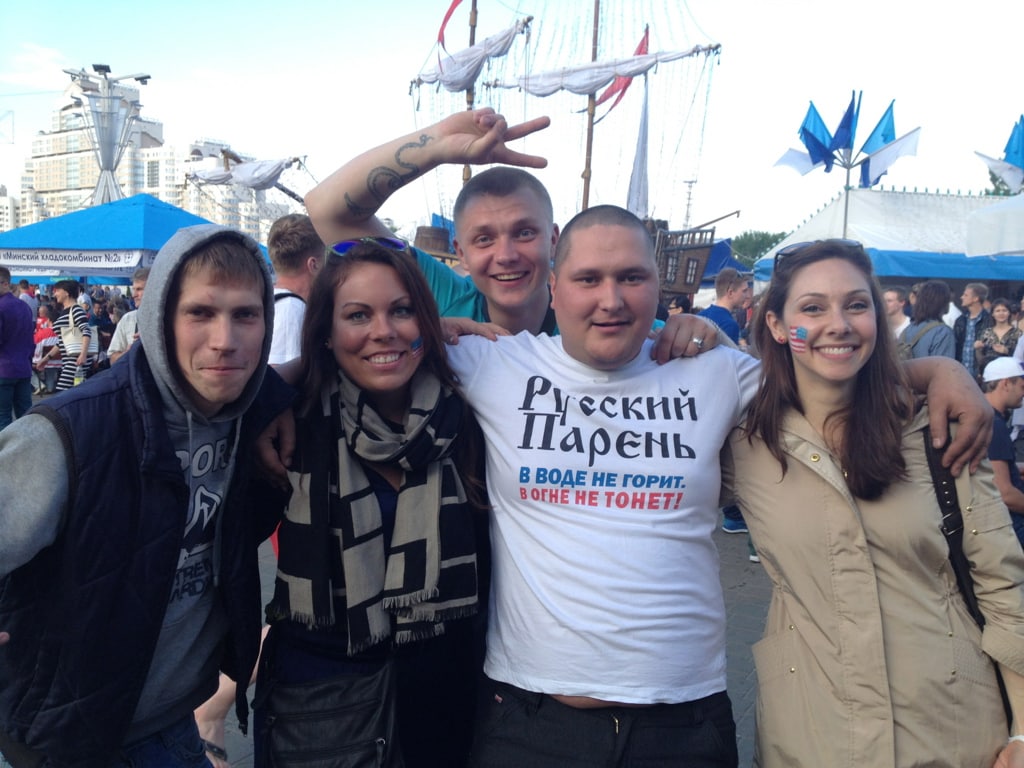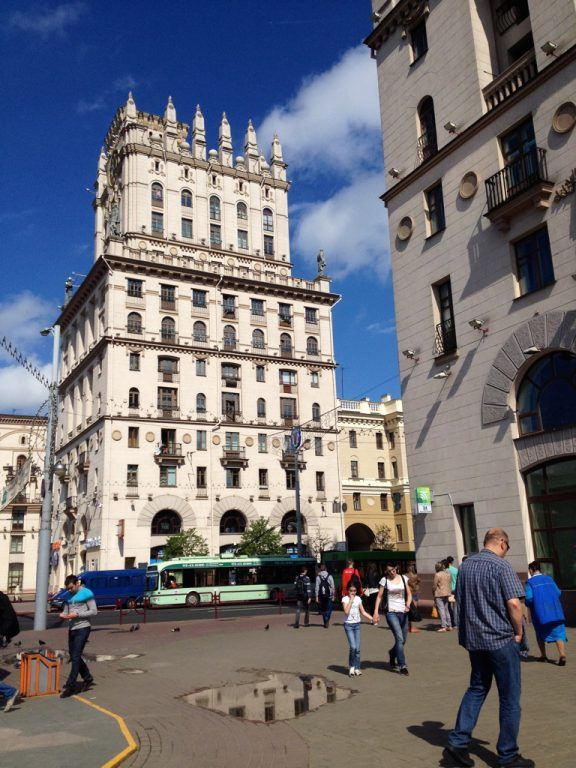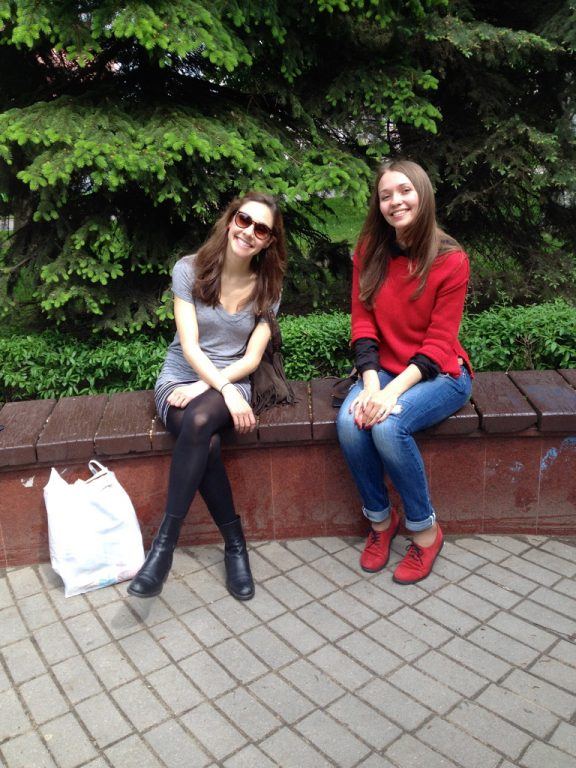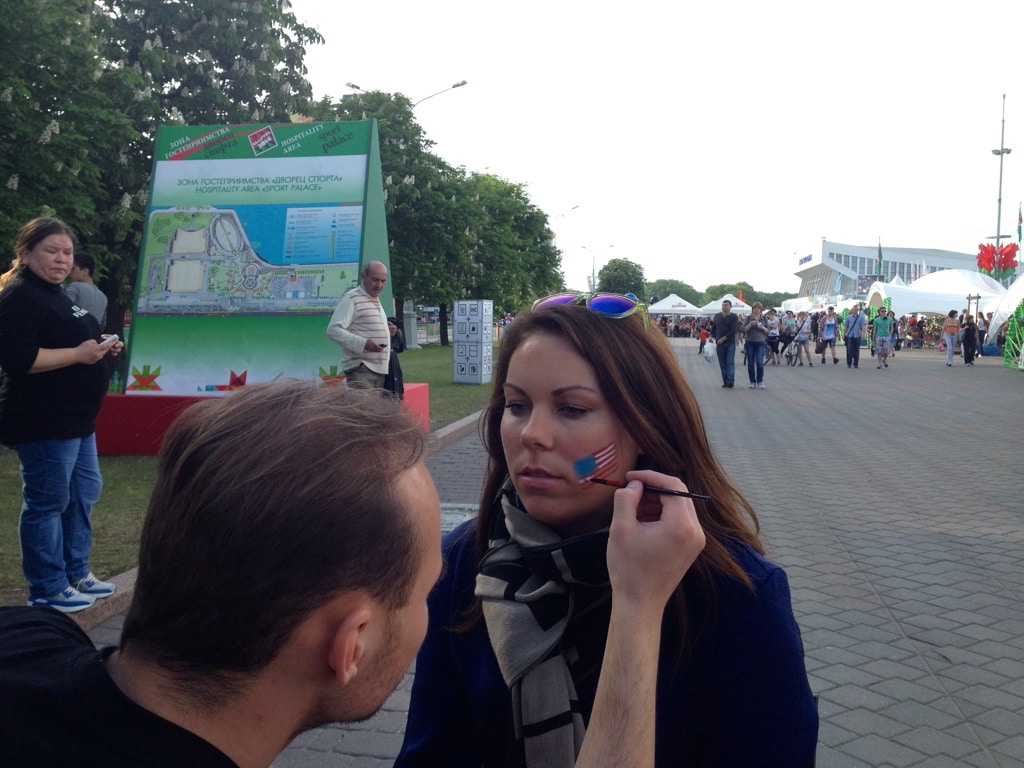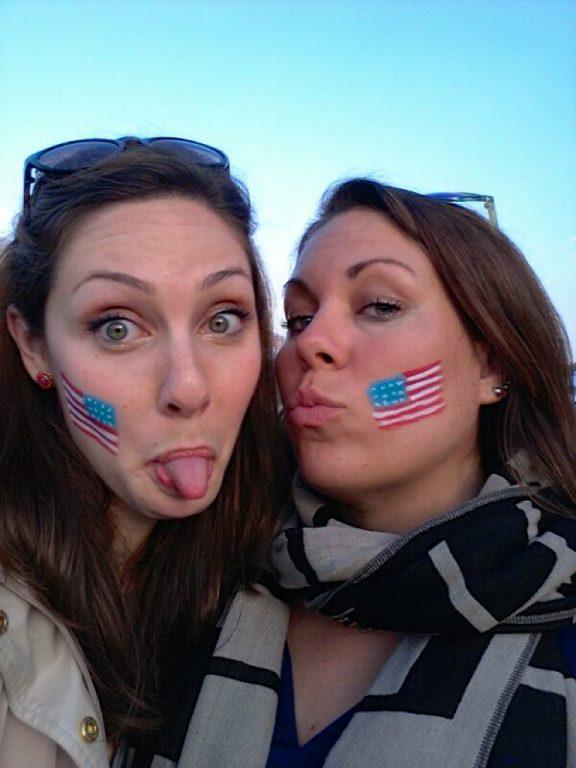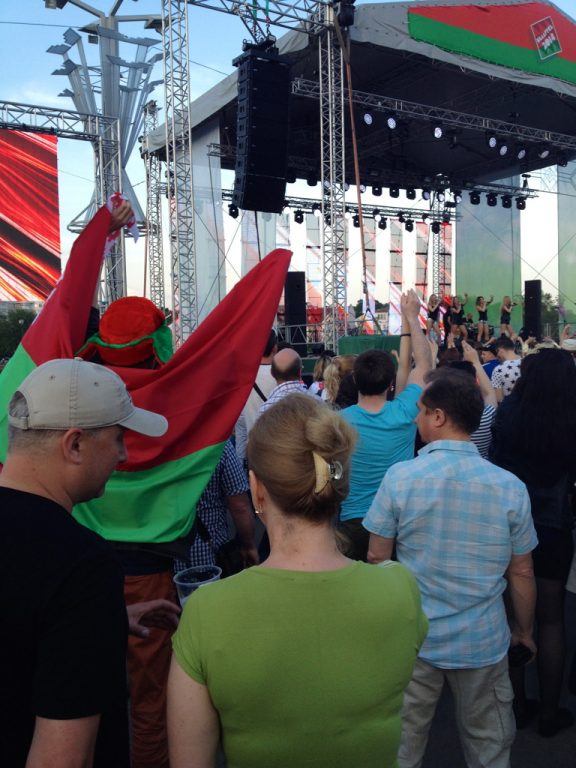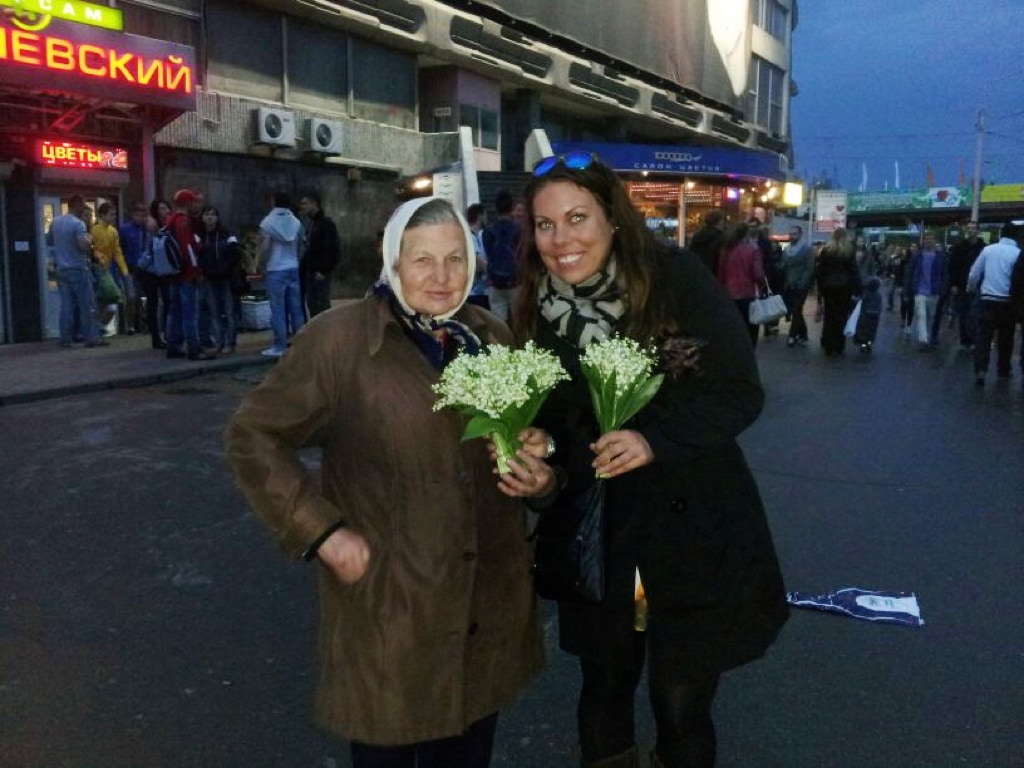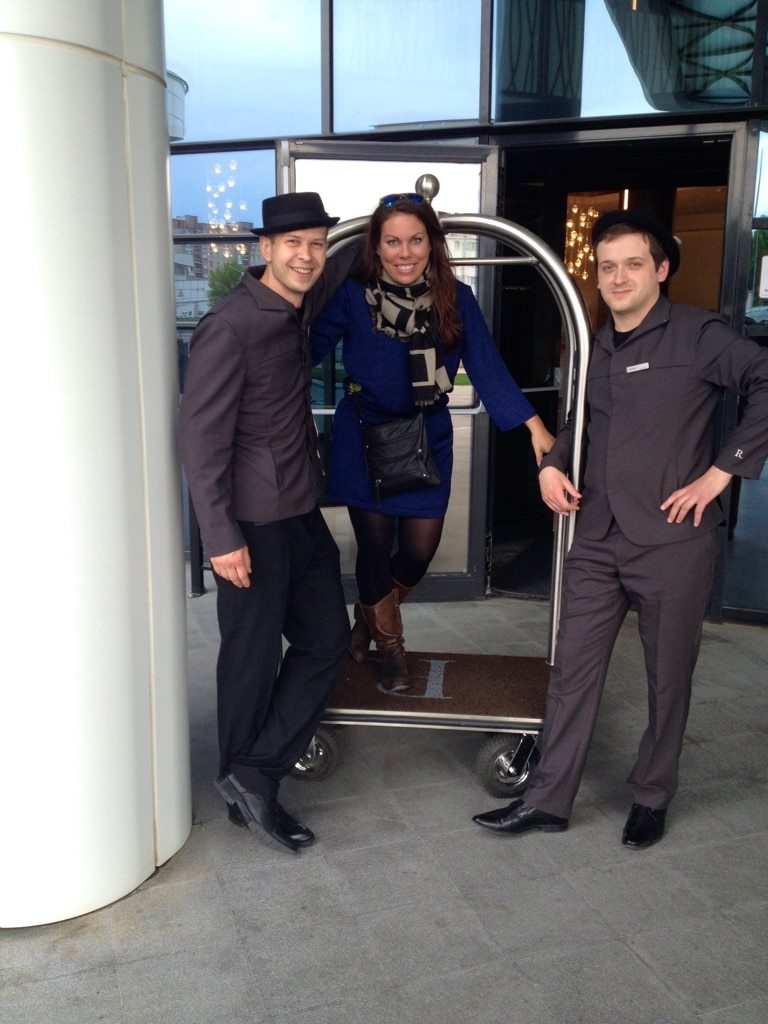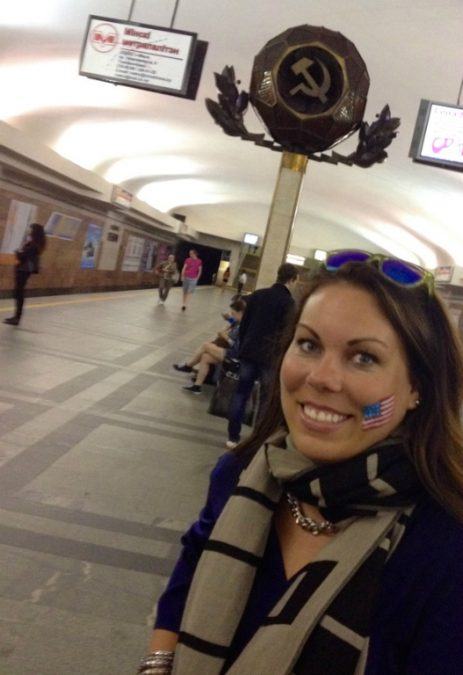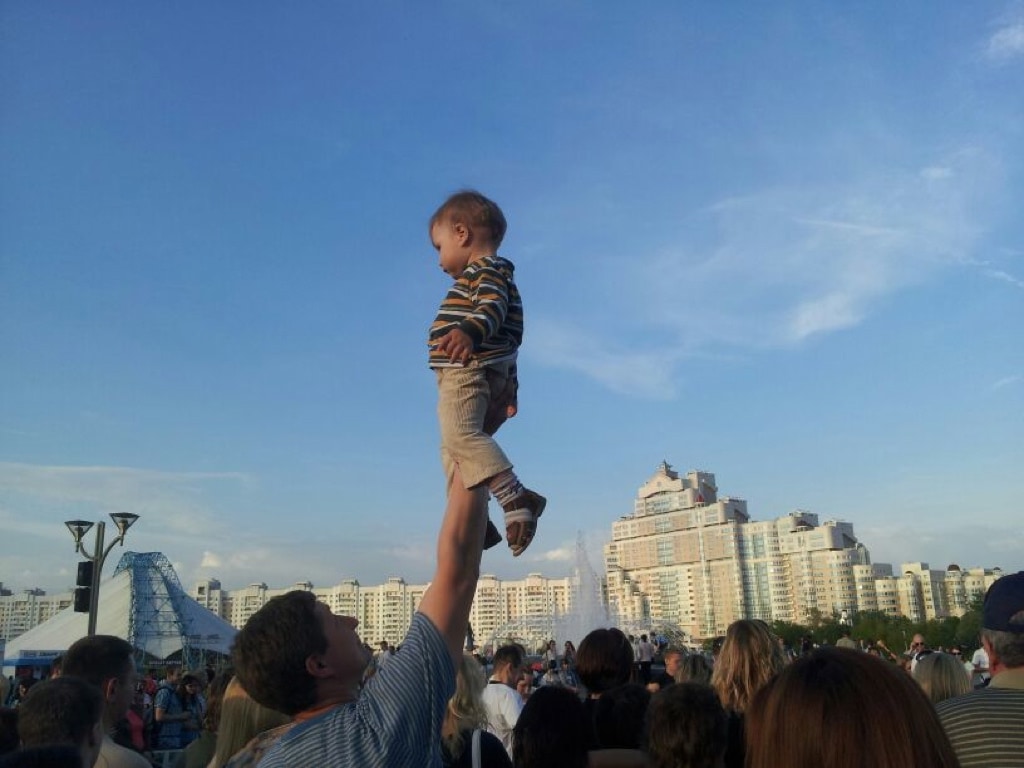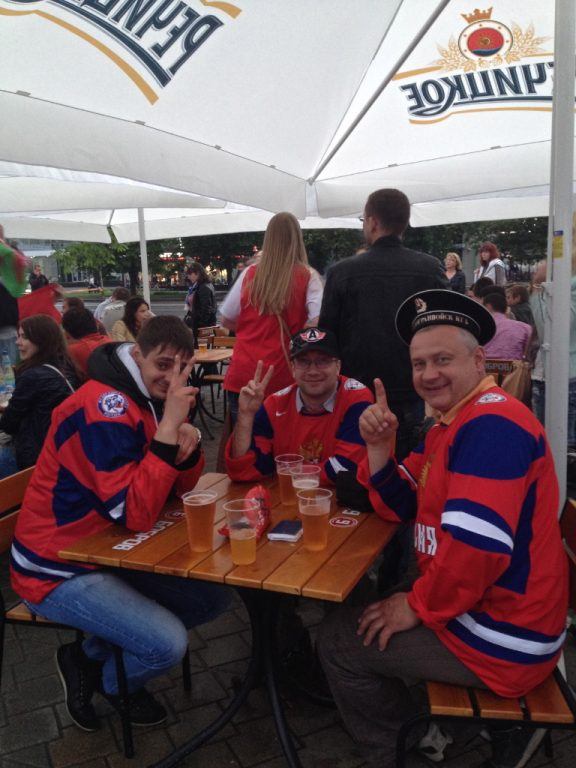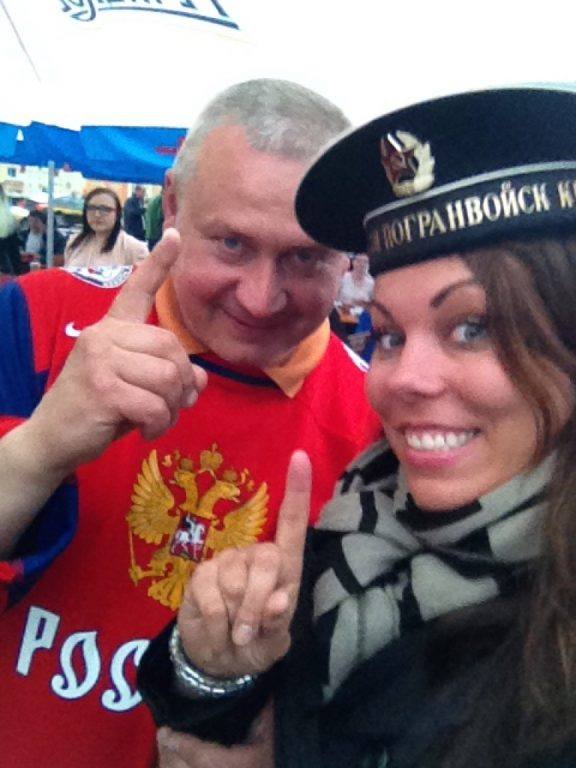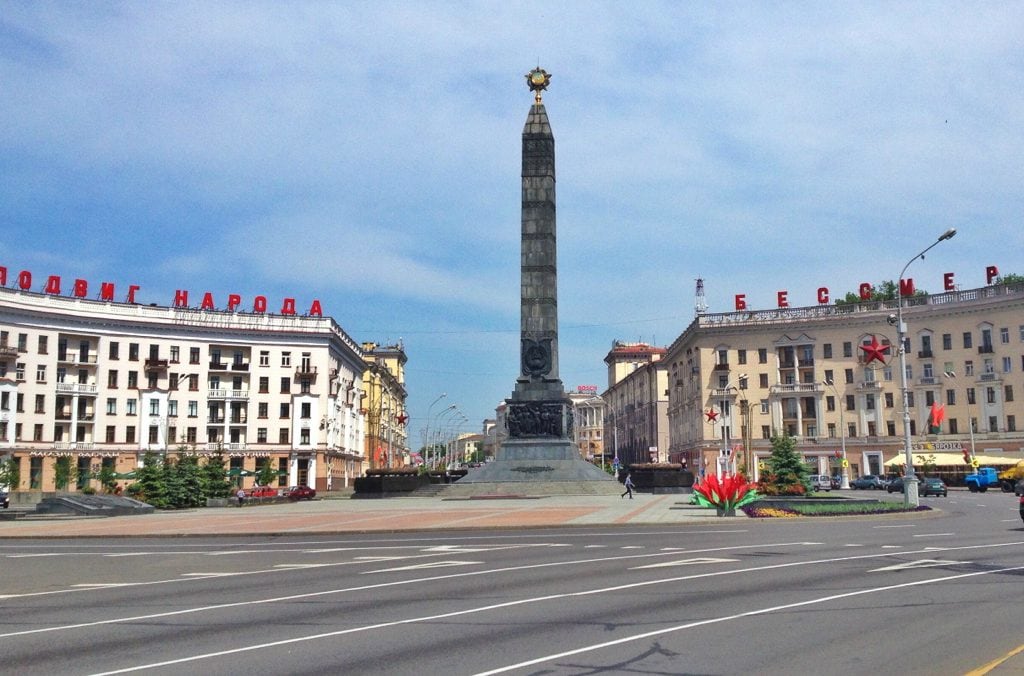 My first trip to Belarus was to see architecture and explore a nation that few people know much about. Somewhere during that trip, I realized that Belarus' best quality is and always has been its people. My second trip back wasn't about seeing more architecture or historical sites. It was about enjoying the people and their culture… alongside a great friend, new friends, and thousands of people from all over the world (okay, 95% of the attendees at the game that were not Belarusian were Russian). Photo quality or gathering information for a blog post didn't matter (as indicated years later via what I am writing now). And that is probably why this remains one of my favorite trips to date.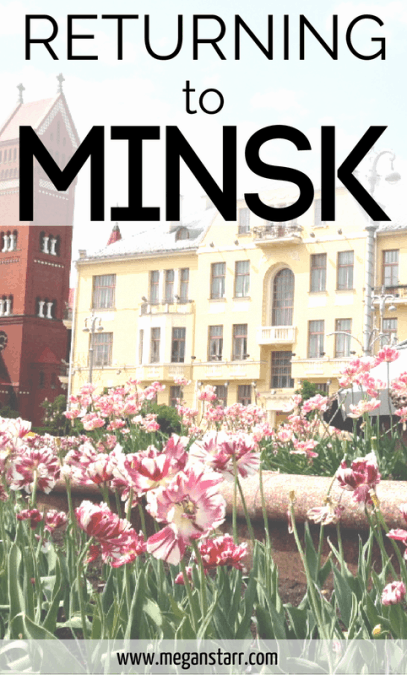 To read more about my two trips to Minsk (and Belarus):
Belarus was an Expensive Calamity
Stereotypes and Expectations Squashed in Belarus
Vitebsk: The Most Charismatic City in Eastern Belarus