I didn't know a thing about Blackpool at the time.  I'm not even joking.  My knowledge of the UK is pretty poor despite dating a guy from the place (don't worry, it is much better now as living there for a while!)  I was asked to work with a hotel called The Melville Hotel in Blackpool and since I was hopping around the UK for nearly two months, I figured it would be a prime opportunity to visit a new region of England that I would likely never consciously make it to anyway.  So, I said yes and booked a ticket to Blackpool.
And then I told people I was going to Blackpool…
"You're going where?!"
"Why on Earth would you do that?"
"Hahaha, don't say I didn't warn you!"
Yikes, for a place I knew nothing about, people were definitely not reluctant to give their opinions of the city.  Interestingly enough, I often travel to places that are misunderstood, which is certainly no news to most of you if you are frequent readers of my blog.  So, rather than treating this trip as a quick run to a new place, I contacted the tourism board and asked what I could get up to there so that I could change people's mind about the place.  After all, I had no pre-existing thoughts on the city.  It was just another city in the UK that wasn't London.  To my surprise, I had an almost immediate email back from the friendliest person I have ever come across on the tourism board (hi, Stephanie!) and she gave me tips for days.  I jotted them all down and set a game plan for my trip there, which was only a total of two full days.  She also connected me with the ex-mayor of the city who just opened up the city's first brewery pub in December.  I felt so welcome in the city before I even stepped foot in it!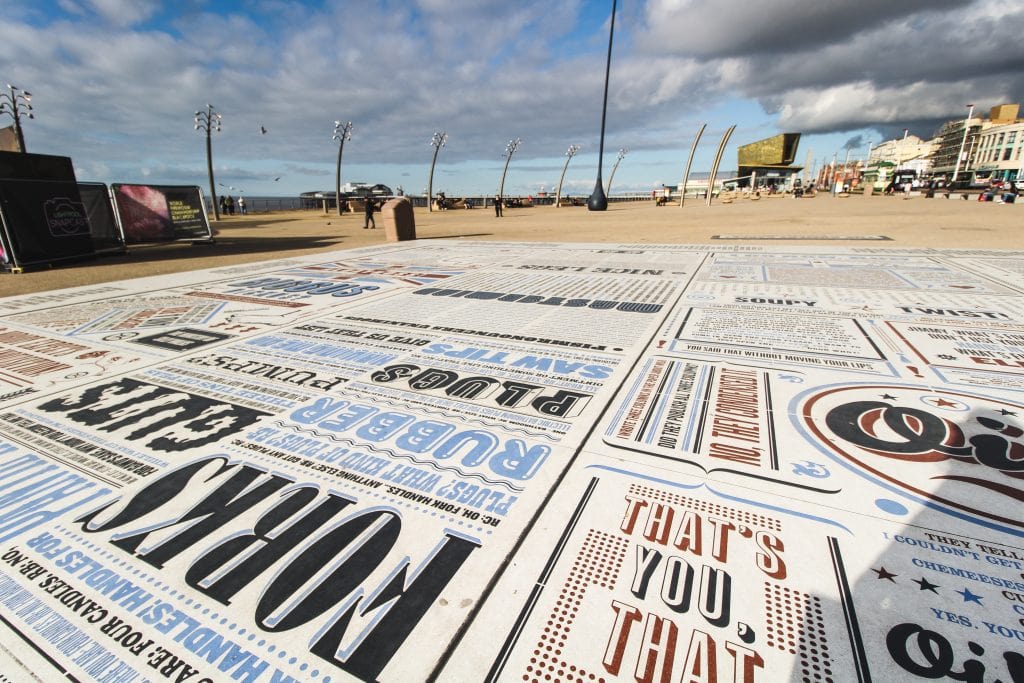 Arriving in Blackpool
I arrived at night in the city and found it to be really small and walkable.  The Melville Hotel is likely the easiest hotel to navigate to in the entire city of Blackpool as it sits near the front of Adelaide Street.  I was greeted by a kind guy at the front desk who was smiling and expecting my late night arrival.  He quickly checked me in and I headed to my room.  The Melville Hotel is old.  I wasn't expecting a modern room.  What I did find was likely the most comfortable bed I have ever slept on in my life.  The long travel day had taken its toll on me and I crawled into bed and slept.  I was so content in that bed the next morning that I couldn't even get up for breakfast.  Whoops.
Learning a Little Bit About Blackpool
The following day, I met up with the ex-mayor the city and learned a bit more about it.  Before we got into any of the sights, I sat down over a milkshake with him and asked him why on earth a small hotel in Blackpool would want to work with bloggers.  While I thought it was so cool, it isn't something you often see.  He explained to me that years ago, there were so many hotels in Blackpool.  Thousands and thousands.  Now, only a small percentage of those hotels still exist.  Hotels in Blackpool look different than most places I've been as they are often in homes on streets where they are lined back to back.  Years ago, when many went out of business, the empty spaces were changed into small and cheap rooms that catered to people without much money, and sadly, a lot of addicts.
While the ones that have remained open, like The Melville Hotel, have managed to stay afloat thus far, many large chain and corporate hotels are starting to build in Blackpool.  These small, independent, and family run hotels are really trying to focus on marketing efforts more now than ever before as they are not necessarily sure what their fate is as the mega-hotels begin to build.
This leads me to the question: Why aren't we making a better effort to support these businesses?  Sure, there was no spa or workout facility at The Melville Hotel.  But I had a comfortable bed, good breakfast, friendly and personal service, a nice TV, and a room that was functional and practical.  That is what most people are looking for in a hotel anyway.  I think it is our job as travelers to support these smaller businesses whenever possible.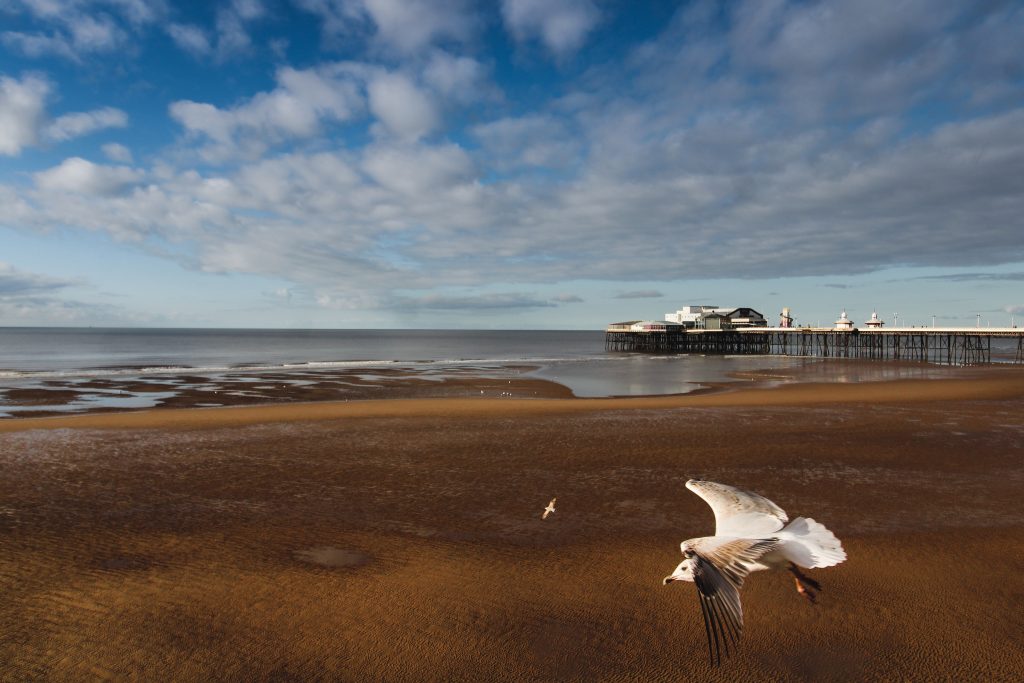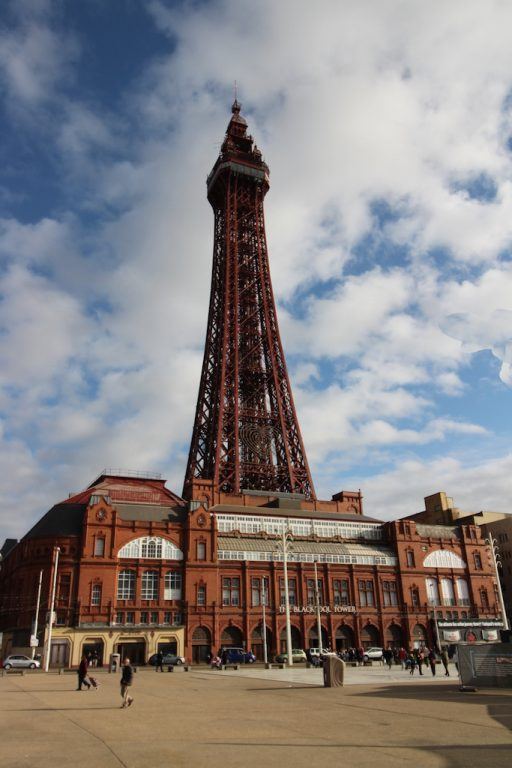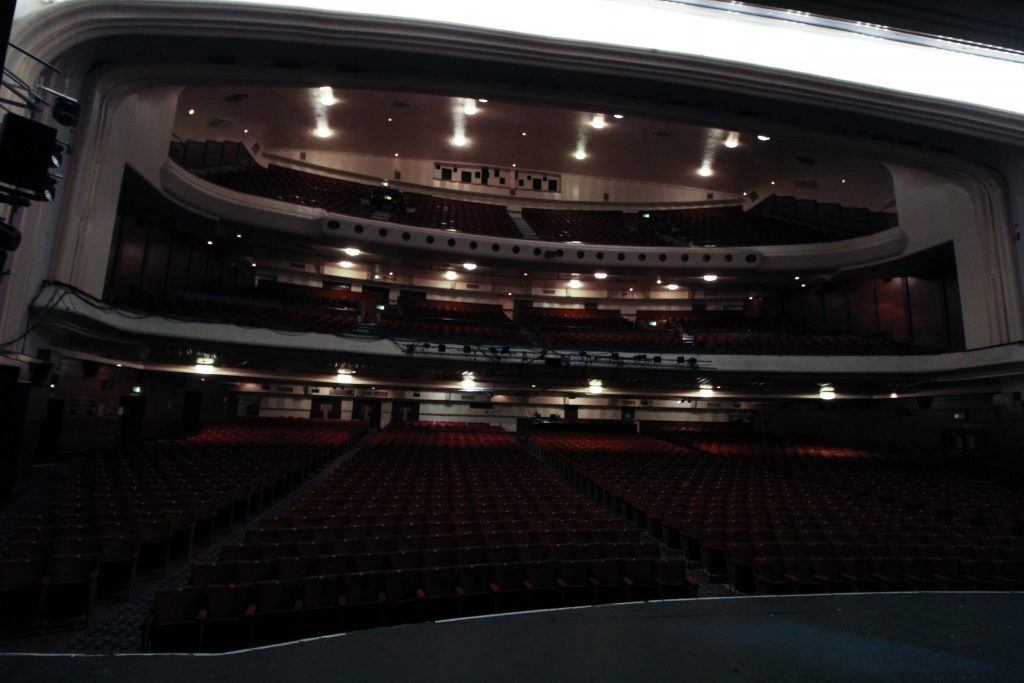 Getting Extremely Sick at The Melville Hotel
My second day in Blackpool was rough.  I woke up with a migraine.  I have never had a migraine in my entire life and always felt like people were exaggerating the pain of one.  Well, I am sorry for that because that headache was the worst pain I have ever experienced in my life.
I had to check out of my room at 1000, which is incredibly too early, and I didn't have a bus to catch to London until 2200 that night.  I was planning to see as much of Blackpool as I could that day so I could say I did the city justice and I could write some killer stuff about it.  The migraine was so brutal that I had to go and lay down on the couch in the lobby.  I asked for another room, but they were booked to capacity.  I slept on that couch trying to force the pain away, but nothing was working.  It made me physically sick at one point.  I did manage to grab breakfast before the worst onset of pain came about.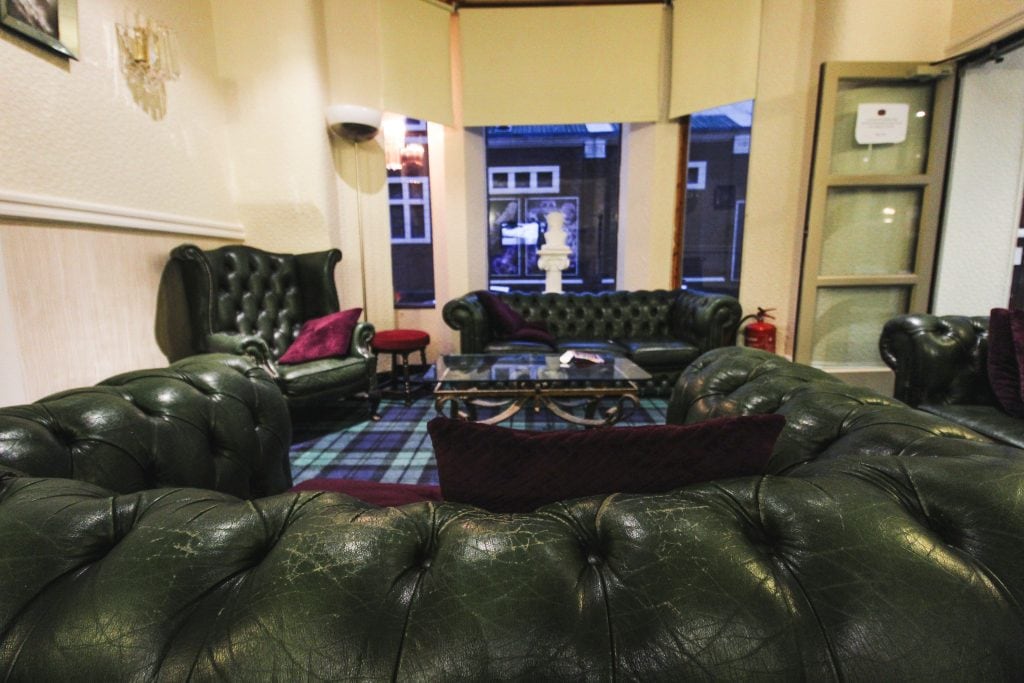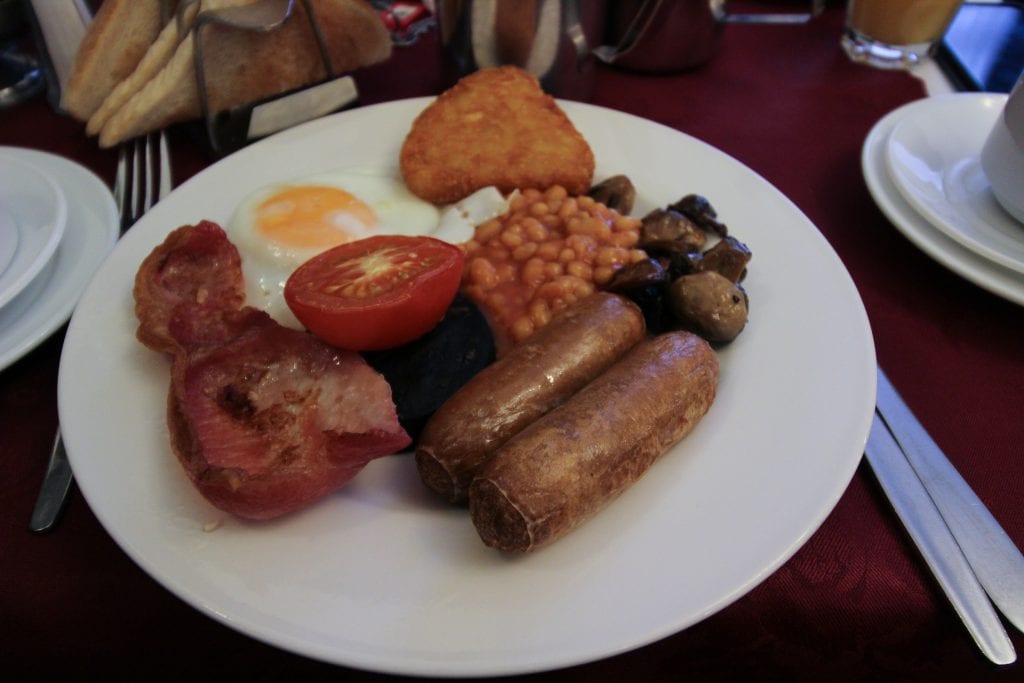 After crumbling apart from pain for a while, one of the staff members took notice and actually went out of her way to get me a tonic water as she said it was supposed to help things.  I slowly drank it and by the evening, I was feeling well enough to muster up the energy to go out to see the Illuminations, a beautiful and colorful light display that Blackpool is famous for.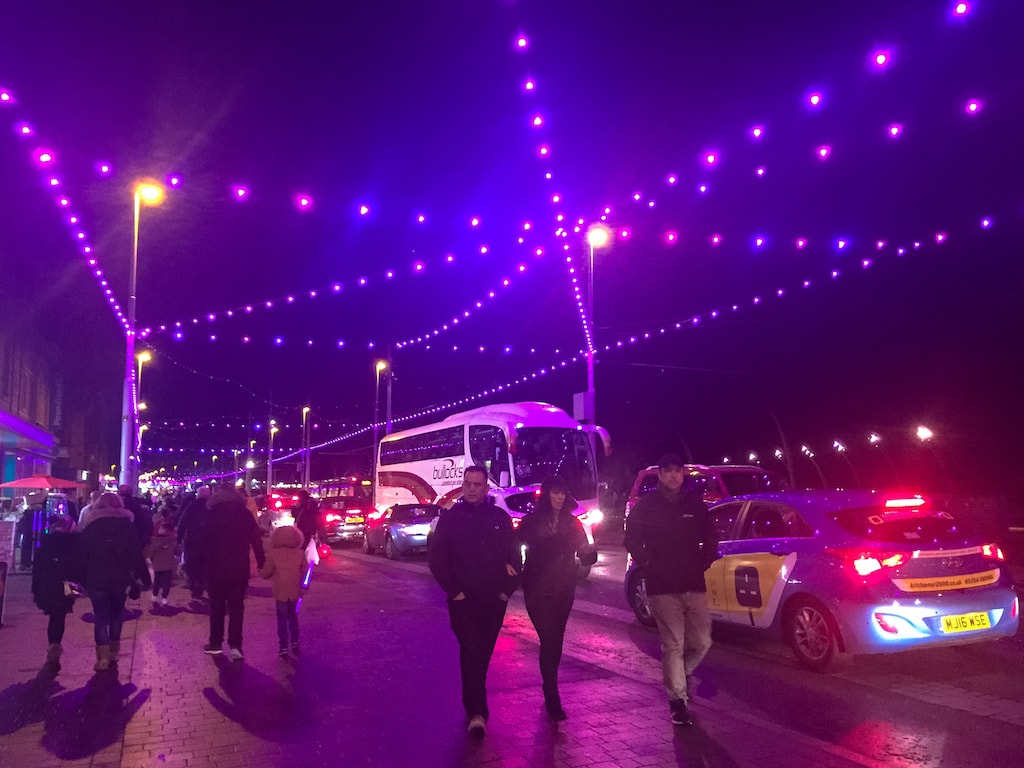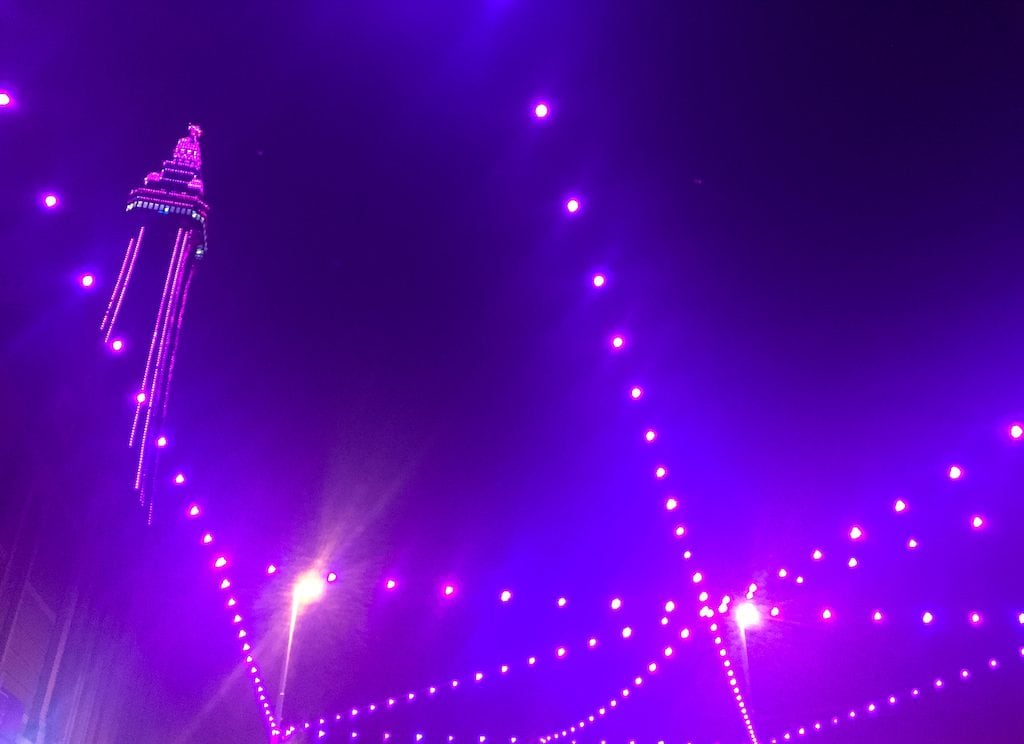 At the end of the day, I went back and chatted with the friendly staff for a while before heading off to my bus to London.  Gutted I didn't get to see more of the city that day, I sat on that bus with such regret and disappointment.  I had gone to Blackpool wanting to write some awesome stuff about the city and why it may or may not deserve the reputation it has.  I learned a bit about the city the day before, but I never really got to see the parts I wanted to see, unfortunately.
I guess I have another reason to head back soon.
My Favorite Things About The Melville Hotel
I absolutely loved that bed.  A comfy hotel bed is essential for me when staying in a place.  I have stayed at some of the nicest and most luxurious hotels and so many of them had beds that left a lot to be desired.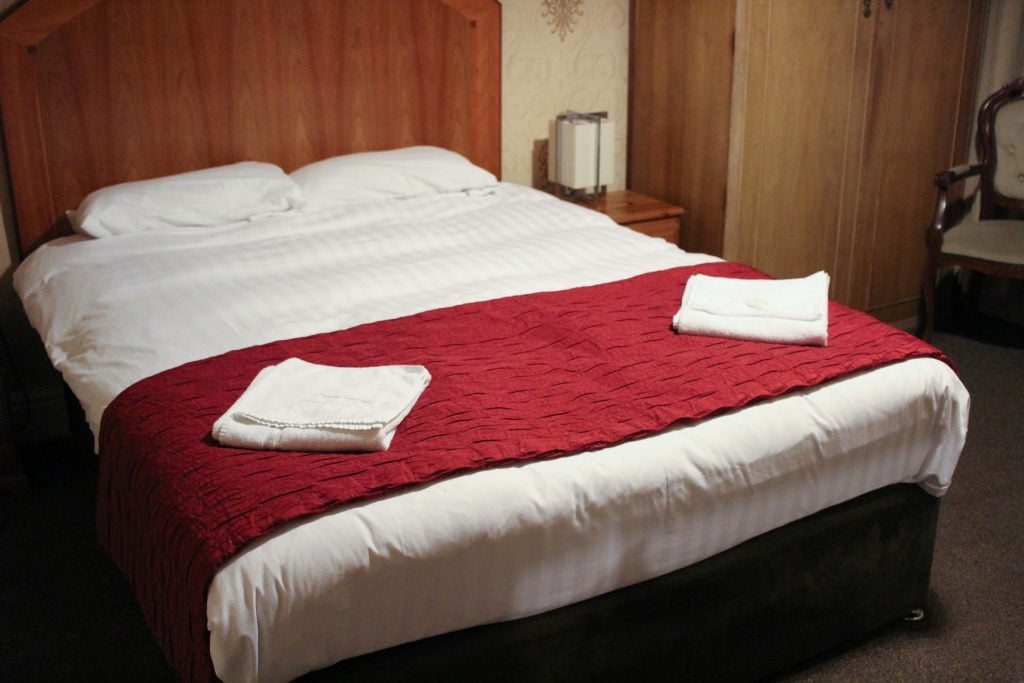 I really loved that they had a bar on the premises.  And it was a nice one!  I headed in there in the evening while waiting for my bus and I regretted not taking advantage of it.  It was spacious, warm, and cozy… everything I needed on a day when I had felt like crap.
The staff.  The staff was so kind and my experience was so personal there.  That is reason enough for me to always want to support local and independent businesses.  The fact that someone recognized I wasn't moving about and how ill I felt and tried to do something about it makes me so appreciative.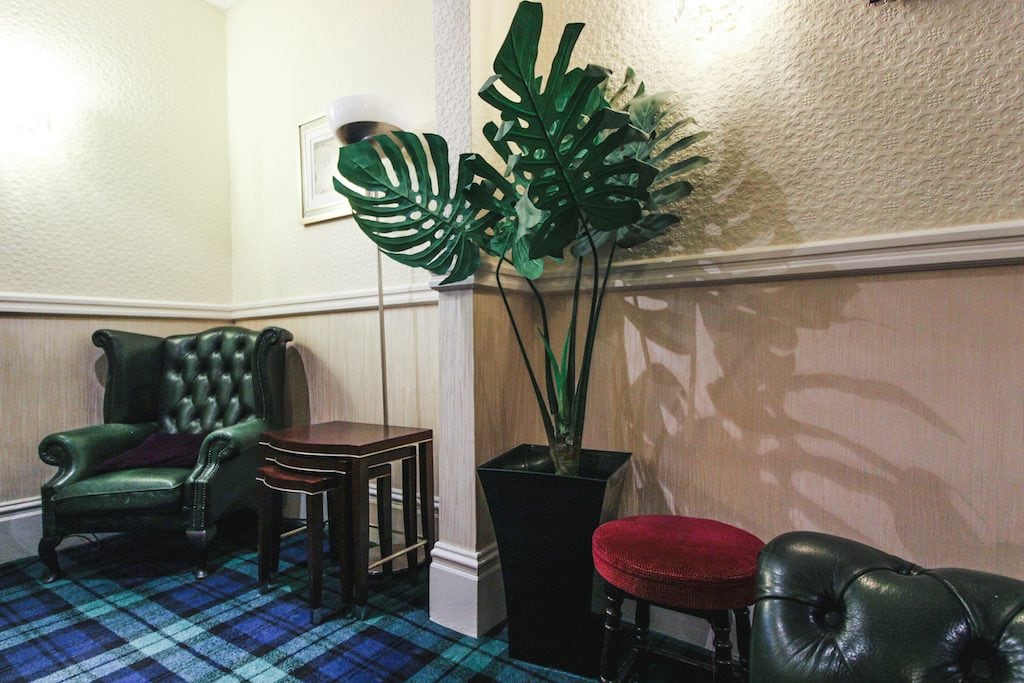 The location.  I really can not think of a better location for a hotel.  Located near the front of Adelaide Street, The Melville Hotel is located so close to everything in Blackpool.  You're a stone's throw away from the Winter Gardens, Promenade, Blackpool Tower, etc.  But… the best part is that it is quiet.  While you're near the parties and fun, you're going to be able to sleep at night (or the day, depending on how that night went in the first place!) without too much of a hassle as it is a quiet street.  This was imperative for me as I am not sure what I would have done if I was in a rowdy area with a migraine.
I had a desk in my room that was so helpful for me, as well.  I love when rooms have a desk as I am always working when I'm on the road.  Before I went out to meet the ex-mayor, I was able to sit down and do a little bit of work.
In conclusion, I think it is imperative for us to research a location prior to traveling there and see how we can help the economy and businesses in a place by supporting local, independent, and family-run businesses.  The Melville Hotel is an example of one of these businesses.  And if you're looking for a place to stay in Blackpool, really do get in touch with The Melville Hotel and book a room with them.  They will have everything you're looking for and are a great introduction to the city of Blackpool!
*I was a guest of The Melville Hotel in November 2017.  All opinions are my own.
PIN IT FOR LATER!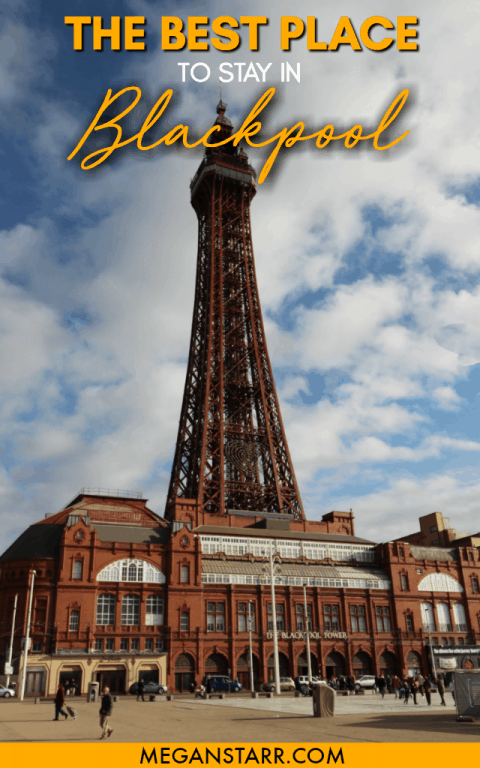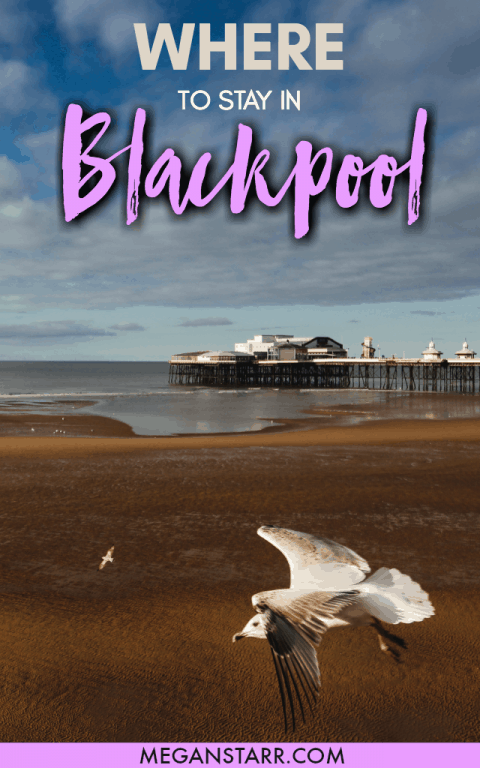 BE SURE TO FOLLOW ME ELSEWHERE AROUND THE WEB!
[powr-social-media-icons id=f421521d_1499856820319]