In the middle of Sighisoara and Sibiu, Romania is a rather small city called Medias. The city of 47,000 inhabitants is known to be one of the oldest in Transylvania and is the second-most populous city in Sibiu county.
Located in central Romania in the middle basin of the Tarnava Mare River, the city of Medias is situated quietly and serenely in a region saturated with medieval architecture, UNESCO World Heritage Sites, and a clamorous past.
The travelers flocking to Romania, a country on the brink of some mass tourism if all goes well, tend to frequent the same cities: Bucharest, Timisoara, Sighisoara, Sibiu, and Brasov.
Sure there are plenty of things to do in Bucharest, but many gems exist between these cities; Medias being one of them.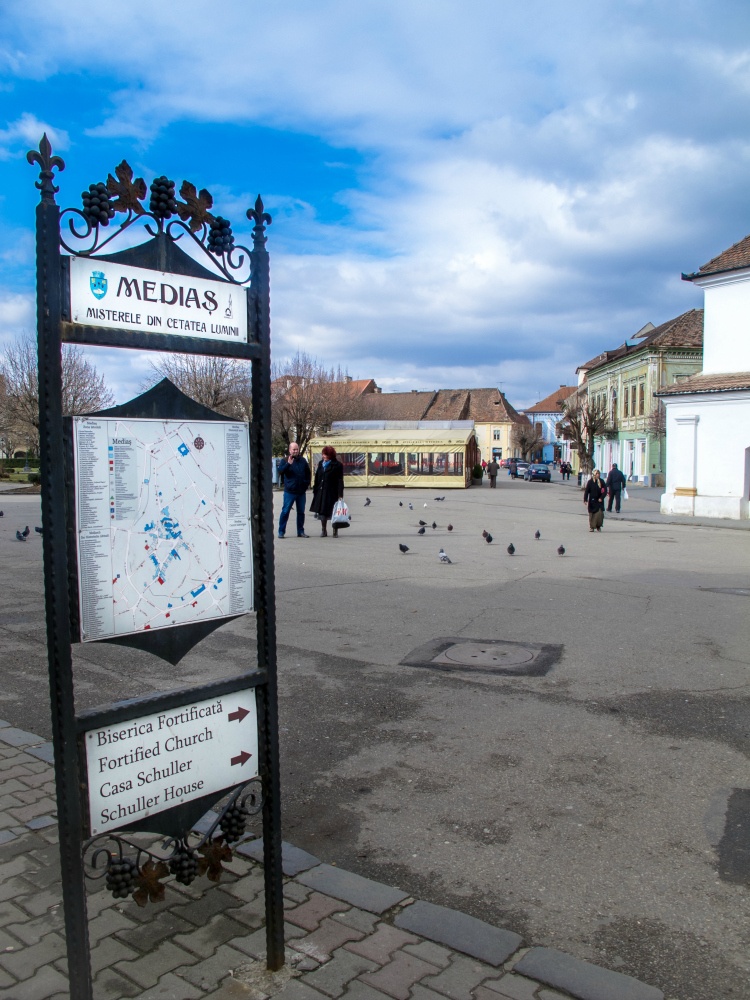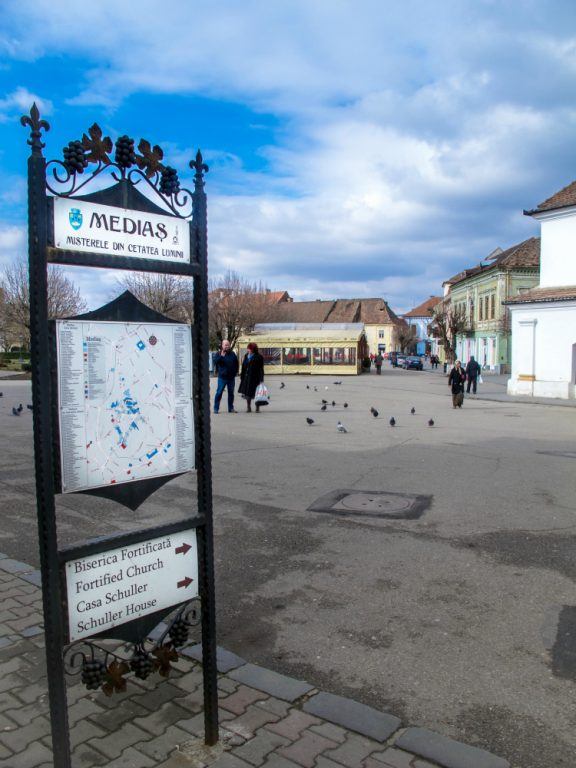 My plan for the day was to head from Sighisoara to Biertan and Medias. I spoke with the owner of my guesthouse about the plan and she insisted on me heading solely to Biertan as Medias had nothing to offer travelers.
I explained that due to my limited budget, I needed to head by train to Medias (buses aren't an option and the train is a little over an hour away despite the 39 km distance) and then make an attempt to get to Biertan from there.
I searched and searched online for days regarding exactly how I was going to do this, but I came up short of reliable information every time. I traveled to Medias to give it a shot, nevertheless.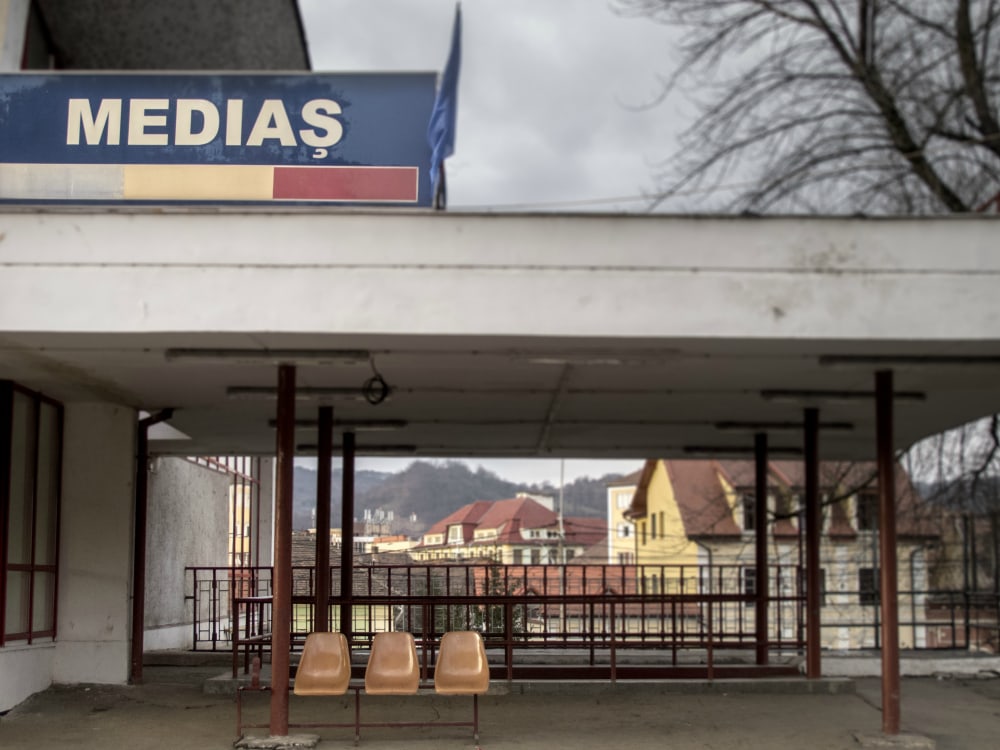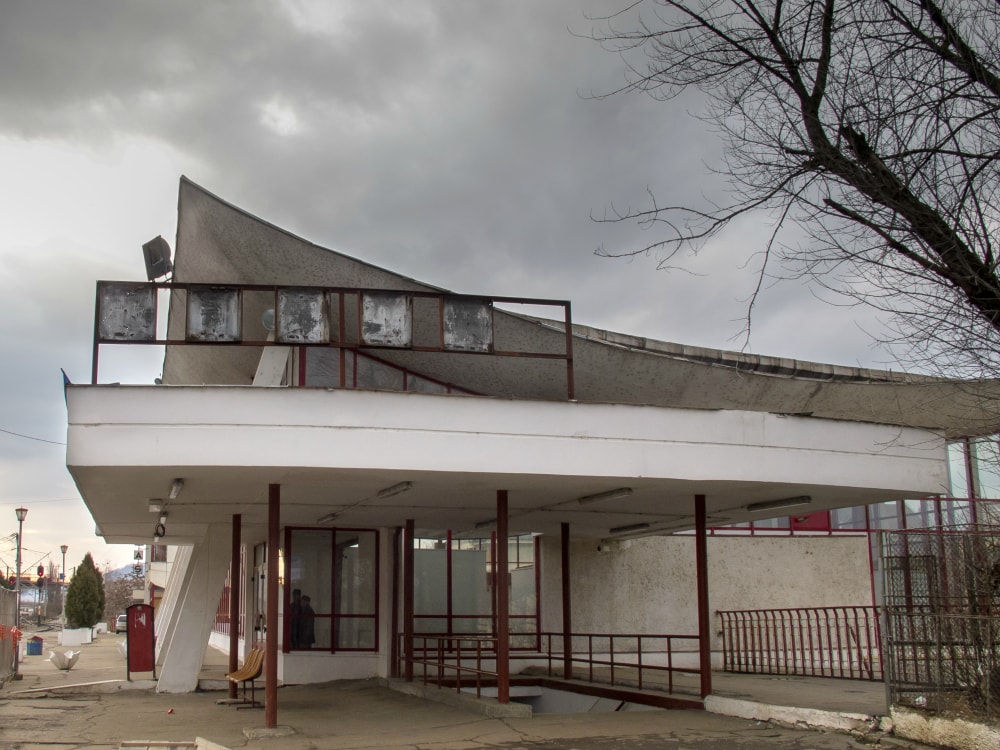 <Medias Train Station- constructed between 1963 and 1965>
Upon arriving to Medias' decrepit train station, I quickly realized that Biertan was not going to happen.
Yes, it is a UNESCO World Heritage Site and one of the best places to visit in Romania, but seeing a fortified church in a small town interested me as much as watching an episode of Downton Abbey (which means, it didn't). Instead of forcing it to happen, I decided to see what Medias had to offer.
(I must note that while coming up short on information of how to get to Biertan from Medias, it wasn't the fault of Biertan. It was the fault of Medias. There is only a meager amount of information regarding Medias on the web.)
Walking from the train station to the Old Town is an adventure in itself. There is a derelict synagogue, which appears to still be in use (called the Medias Synagogue), as well as several abandoned buildings.
I took it upon myself to enter at least the abandoned buildings, where some of the inside artwork looked like a deteriorated tribute to Miami Vice.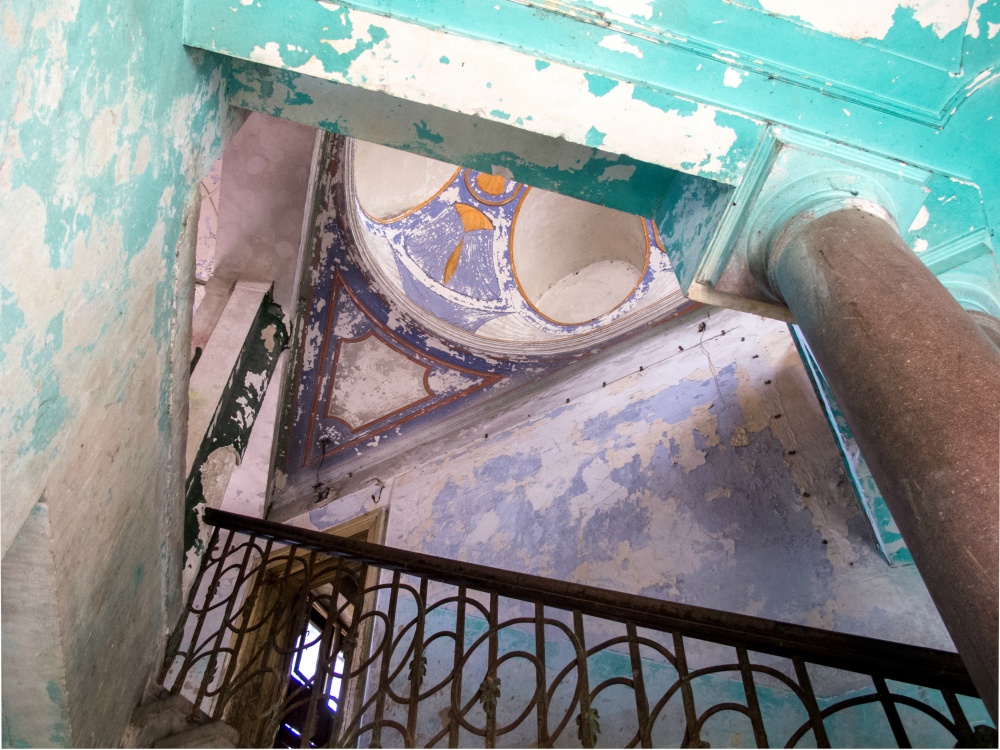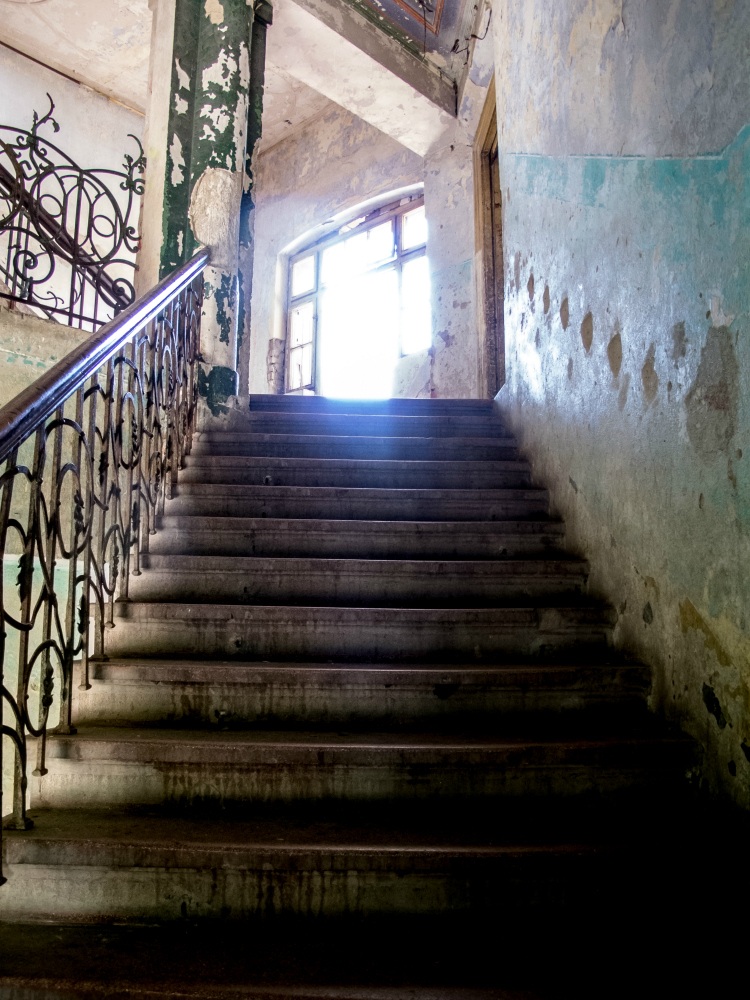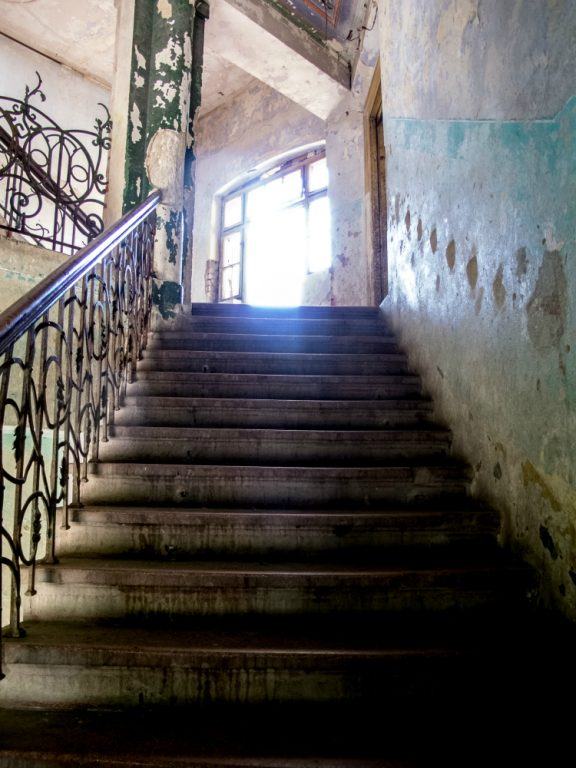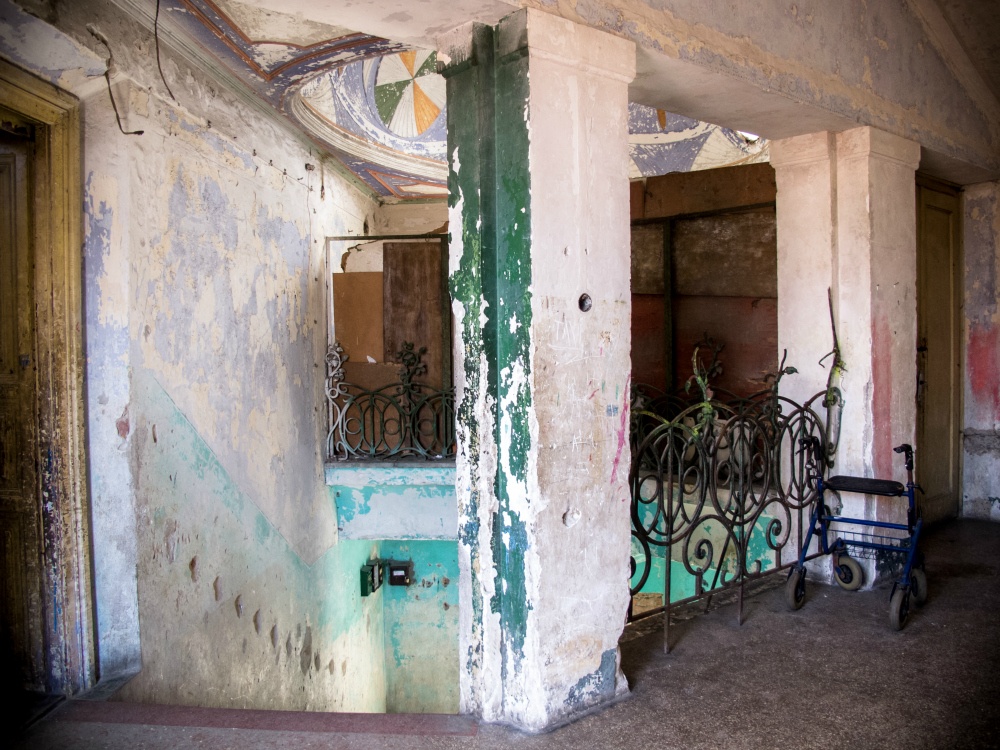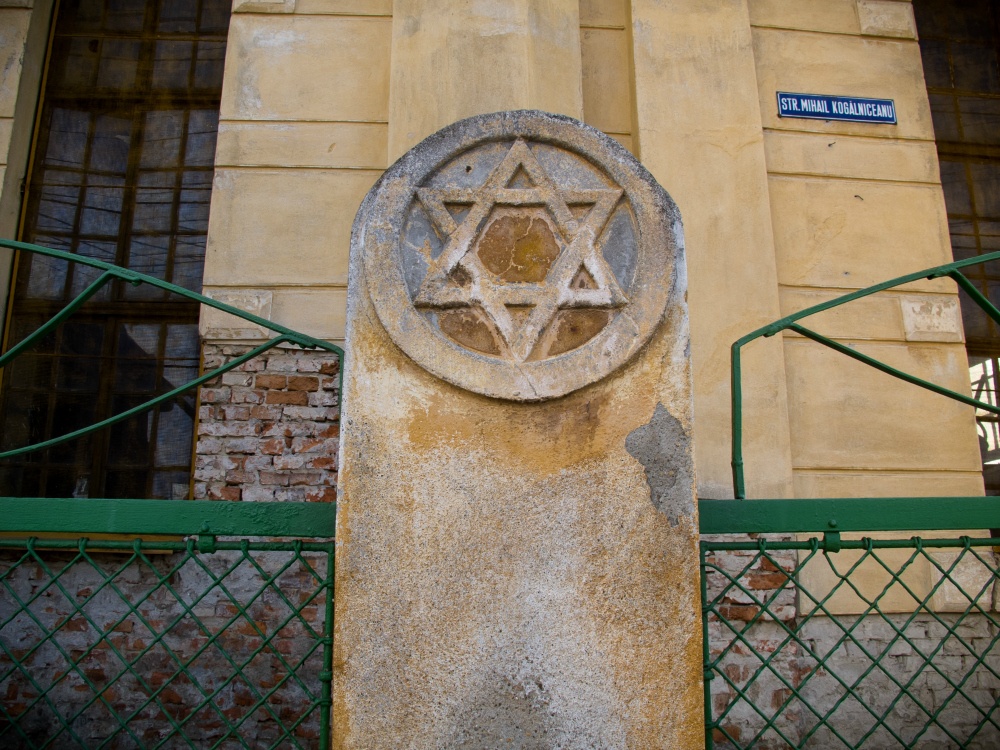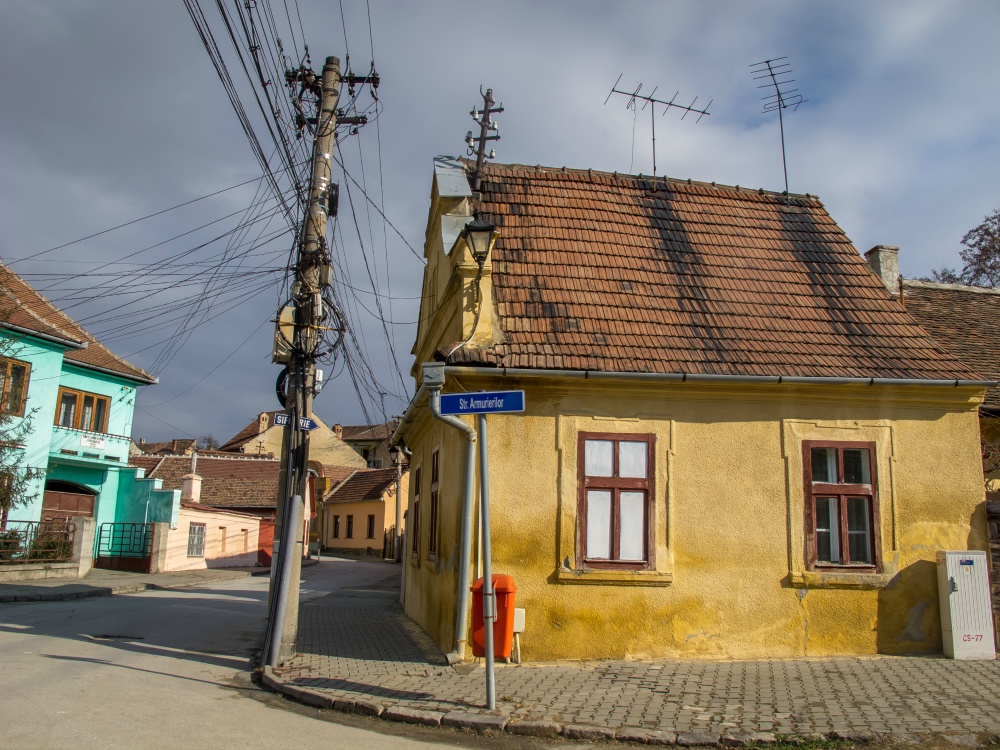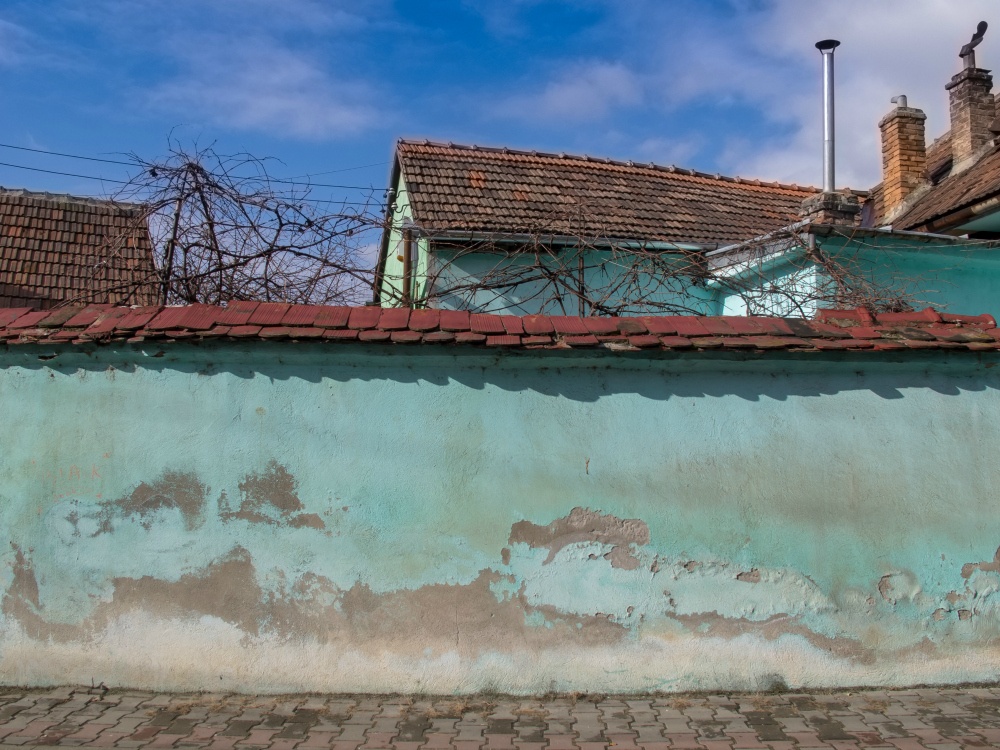 After arriving in the center of the Old Town, I headed straight for food. Having had my fill of Romanian food the night before and still feeling ill from the heaviness of it, I opted for an Italian restaurant that seemed to be one of the few places open on that Saturday.
It was a brilliant choice on my behalf as I had the opportunity to eat both pizza and cigarette smoke. So pizza is not lighter than Romanian food, but I have to commend the Romanians because they make a pretty badass pizza (not even ashamed to admit that I had pizza on more than one occasion during this trip).
Medias and vicinity are also known for being home to an undiscovered little wine region. I enjoyed a glass of red with my pizza and cigarette smoke.
It didn't take long to realize that Medias is putting some efforts into attracting travelers into the city.
There are signs sprawled across the old town and construction taking place throughout the city to pave way for the stream of tourists who have no idea this city even exists in the first place.
Medias is fortified and the Old Town sits between the walls, with a few towers spaced out along the way.
I found Medias' Old Town to be relatively large considering it is not a super populated city. You will find boutiques, about 569 bridal shops, restaurants, betting kiosks, a few bars, and a park called Piata Regele Ferdinand which gives an impressive view of the city's most notable landmark, St. Margaret's Church (you can check out incredible photos from the church's tower here).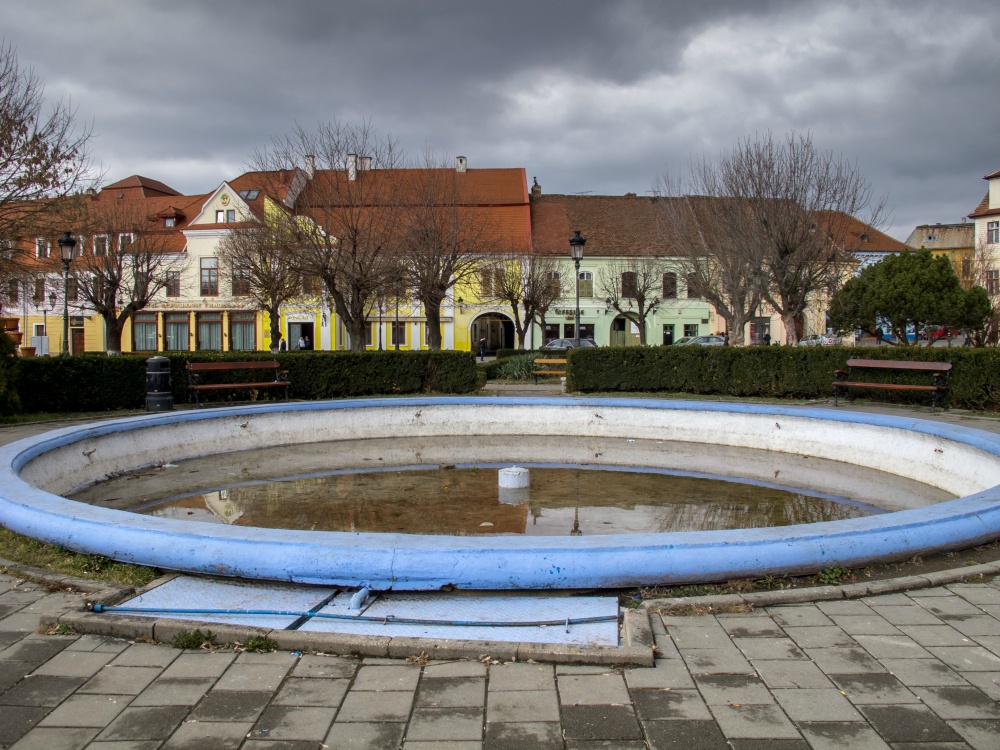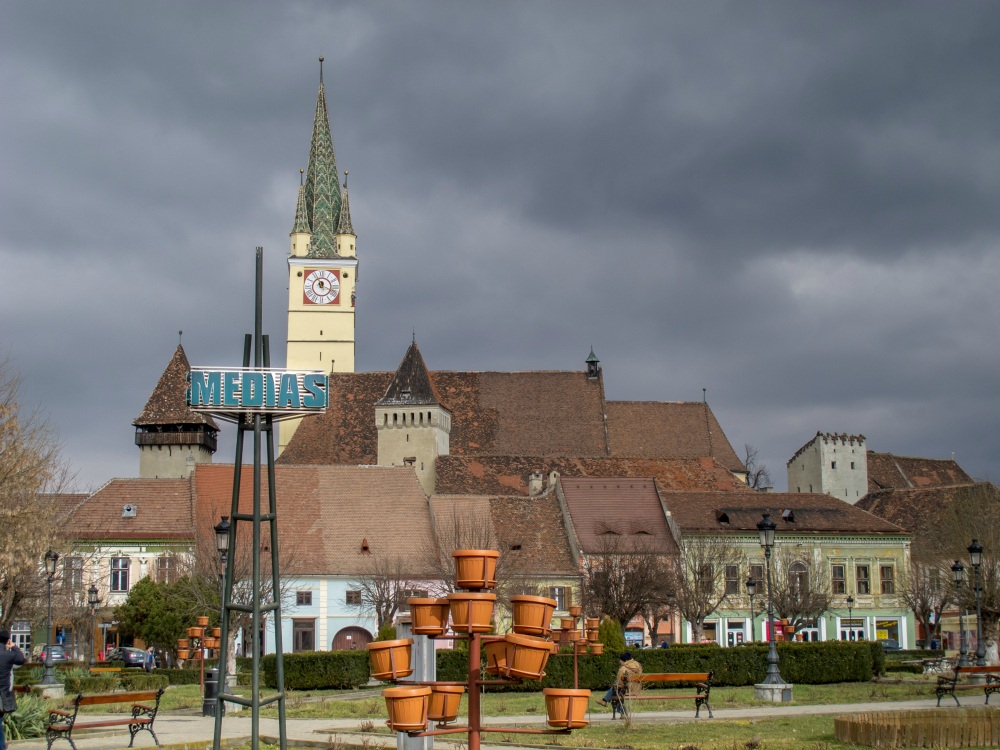 The Old Town is a quintessential hodgepodge of opulent buildings neighboring neglected and dilapidated ones. I never felt bored perusing this part of the city as something new and unexpected lurked around every corner.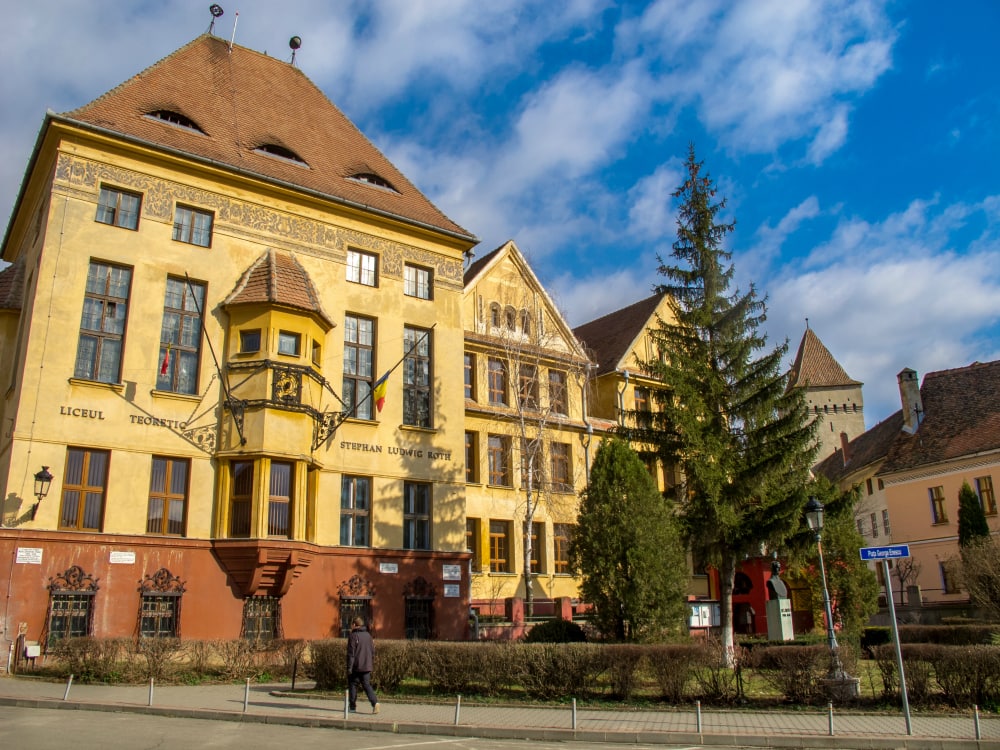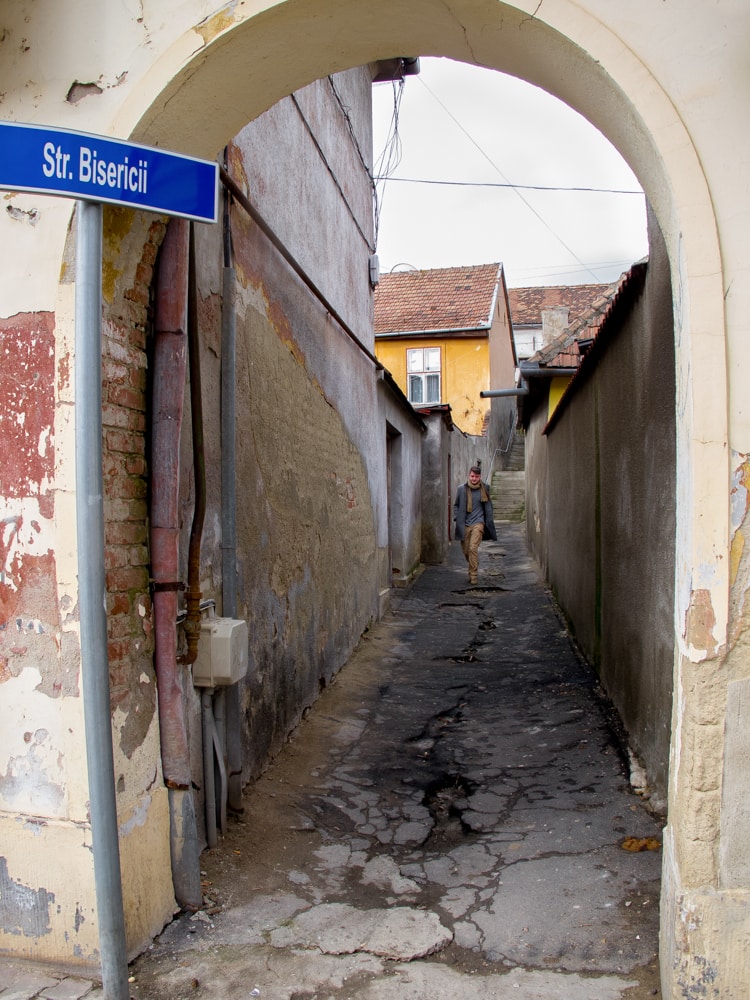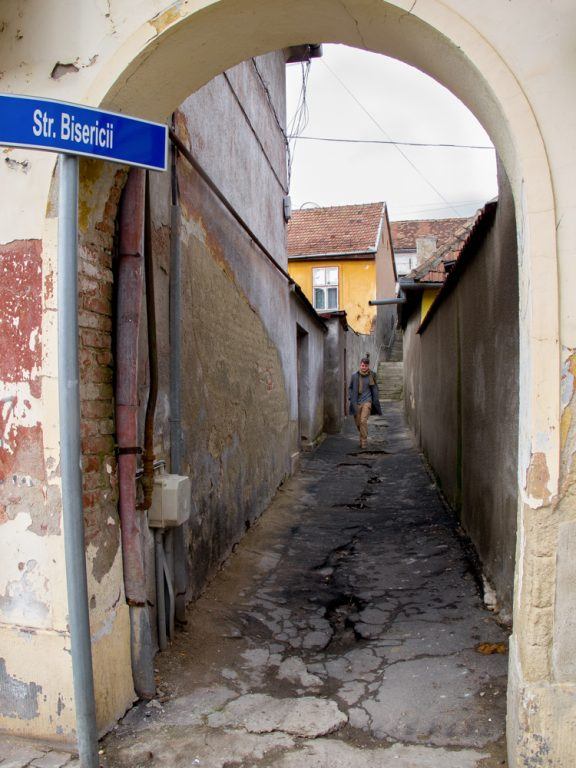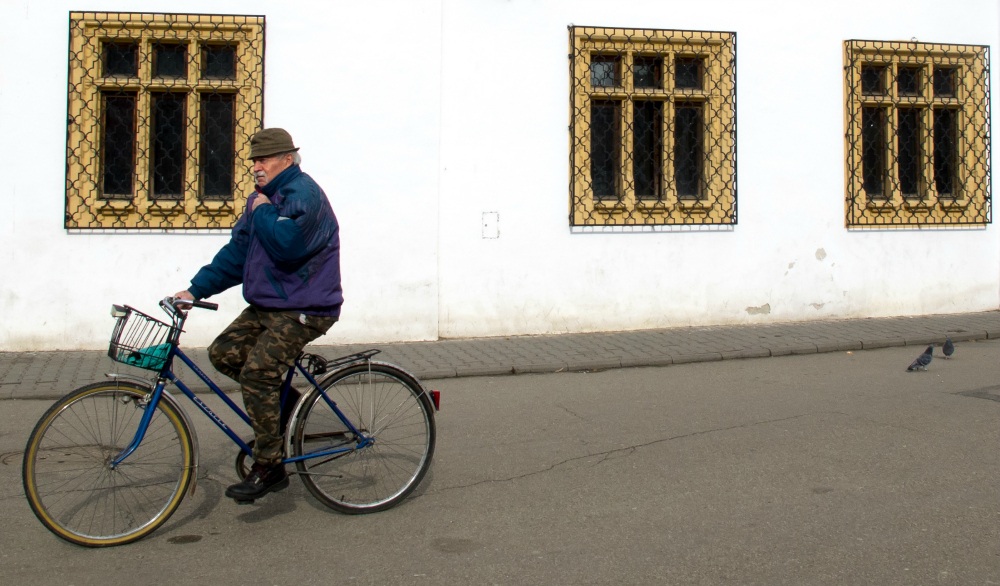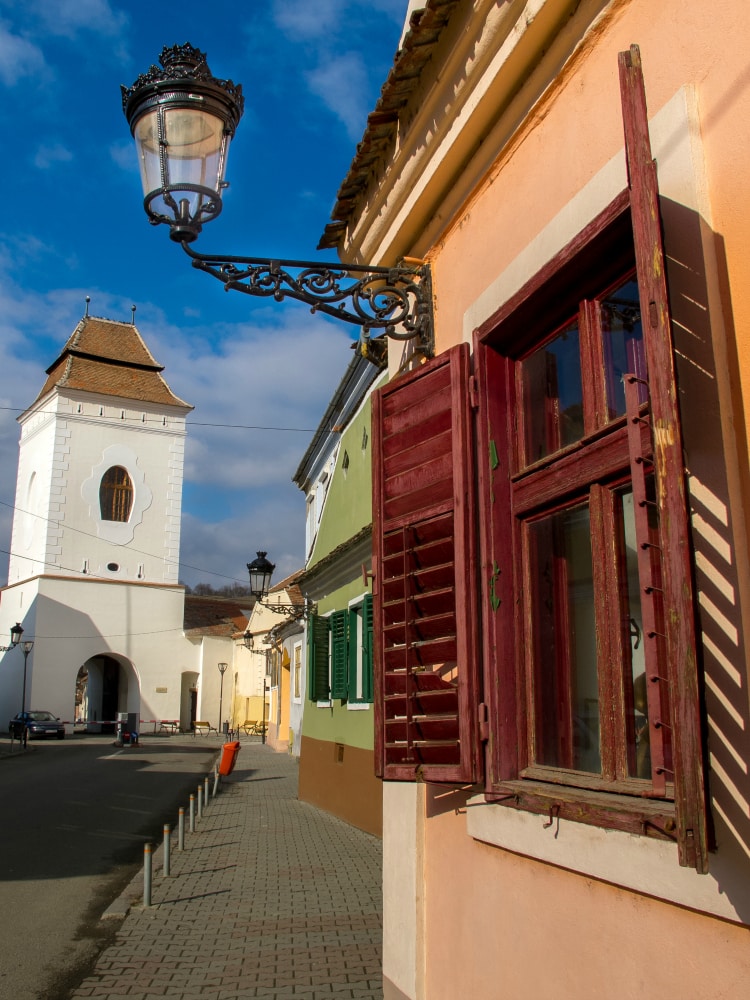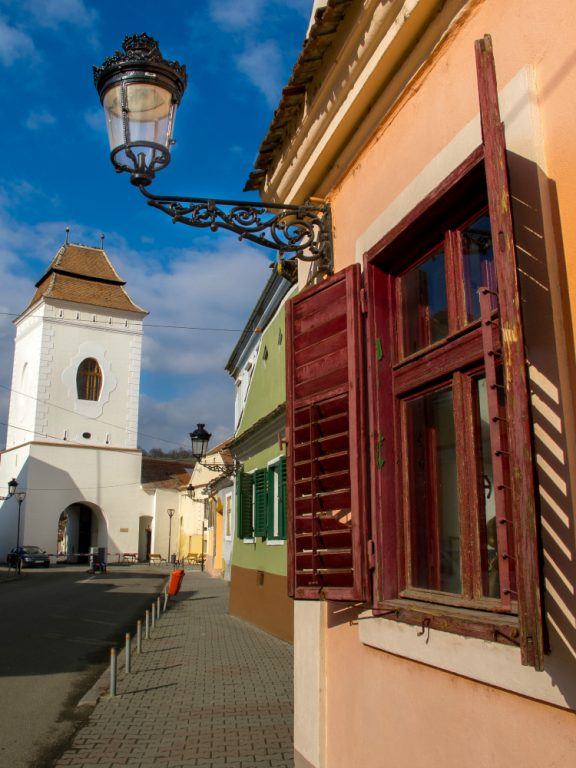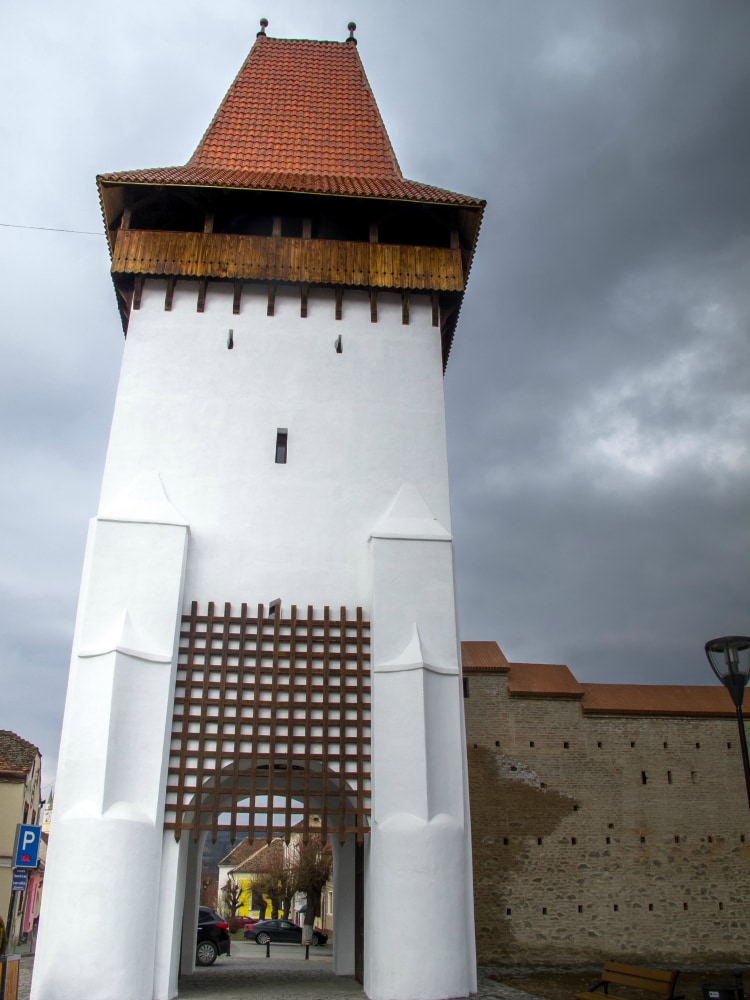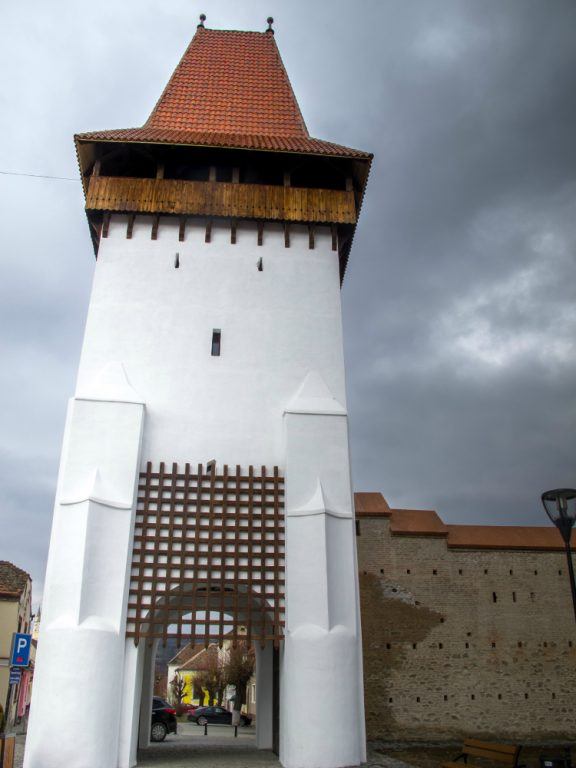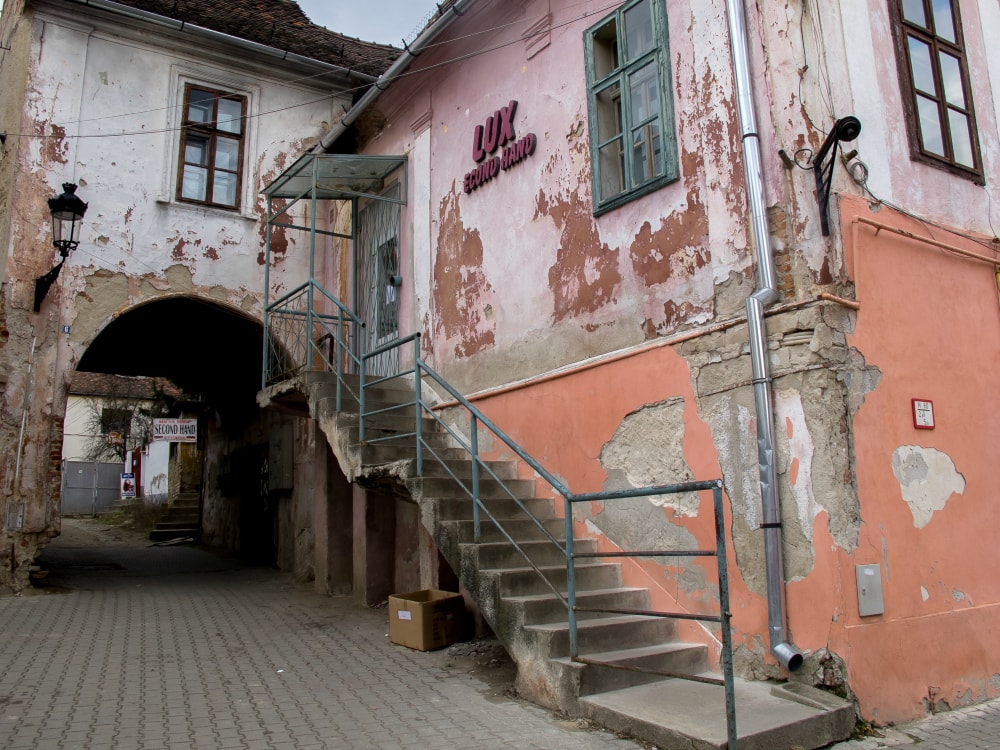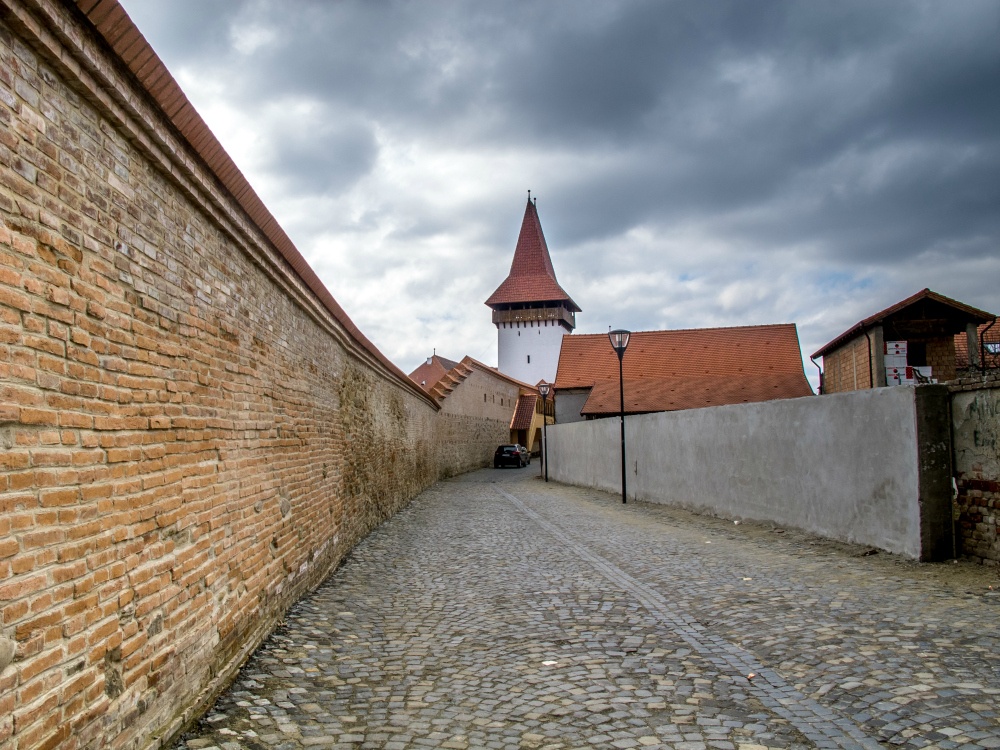 After slipping away from the Old Town, I discovered another side of Medias. A side that had $0.70 beers.
I sat outside on some red plastic chairs for a solid hour or so drinking an enjoyable, albeit warm Timisoreana beer while having some very intellectual conversations with the dog that belonged to the building, who I believe was just trying to scare me away from her newborn pups.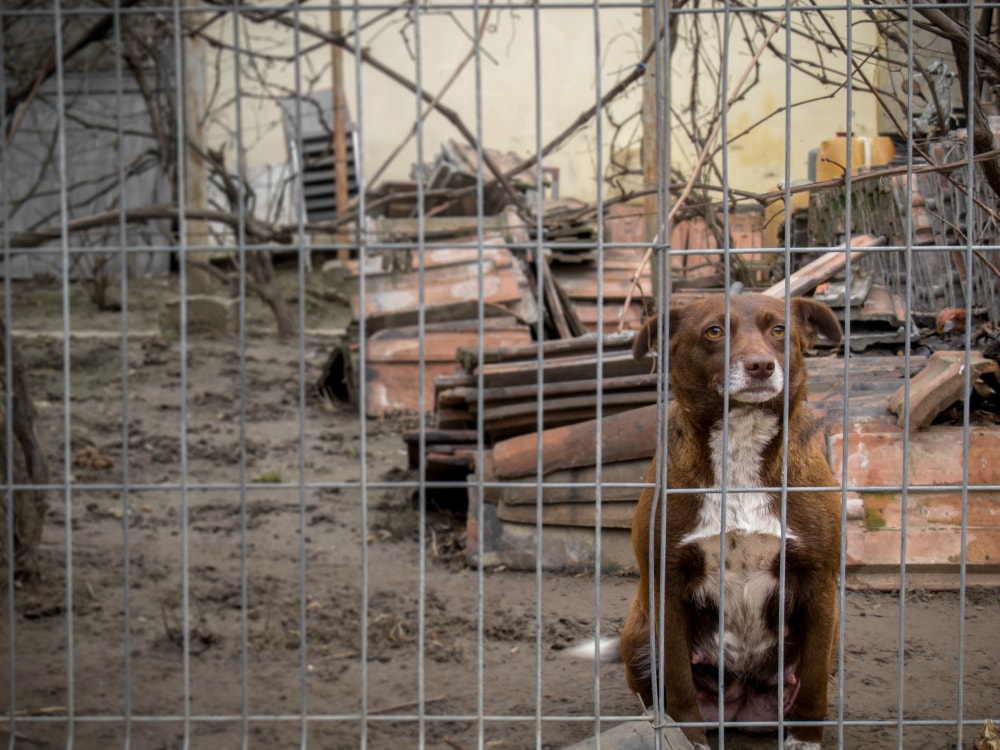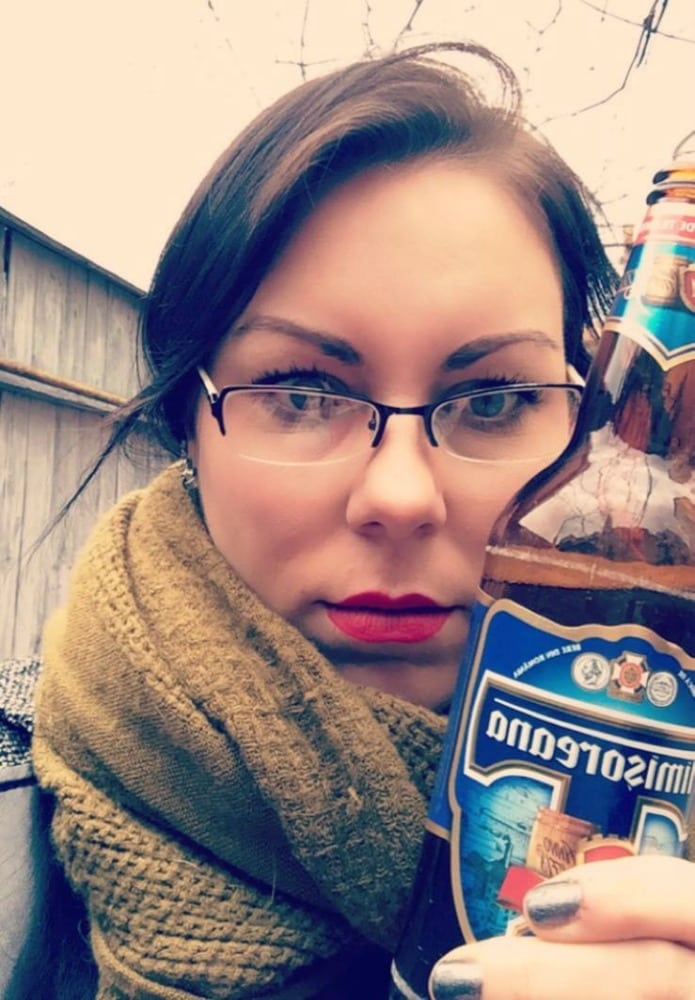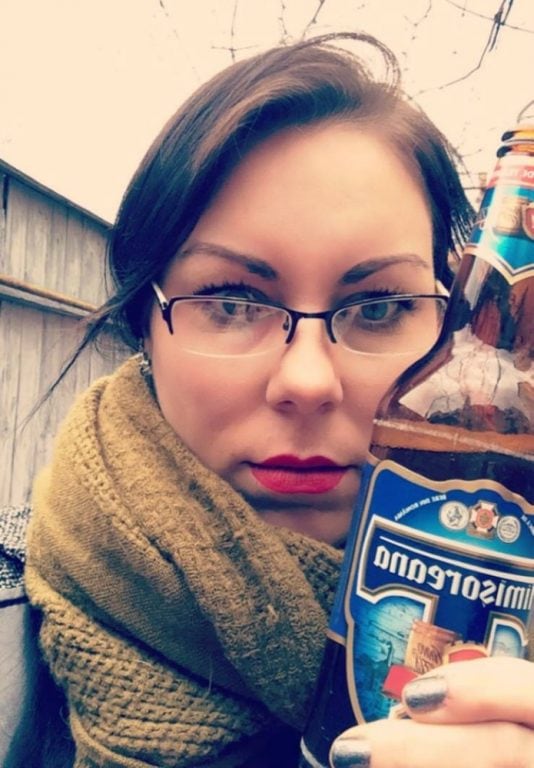 After a relaxing few beers at Bar Florin outside of the Old Town, I continued to wander about, giving me a pretty decent taste of Medias. A taste that has me vying to venture back.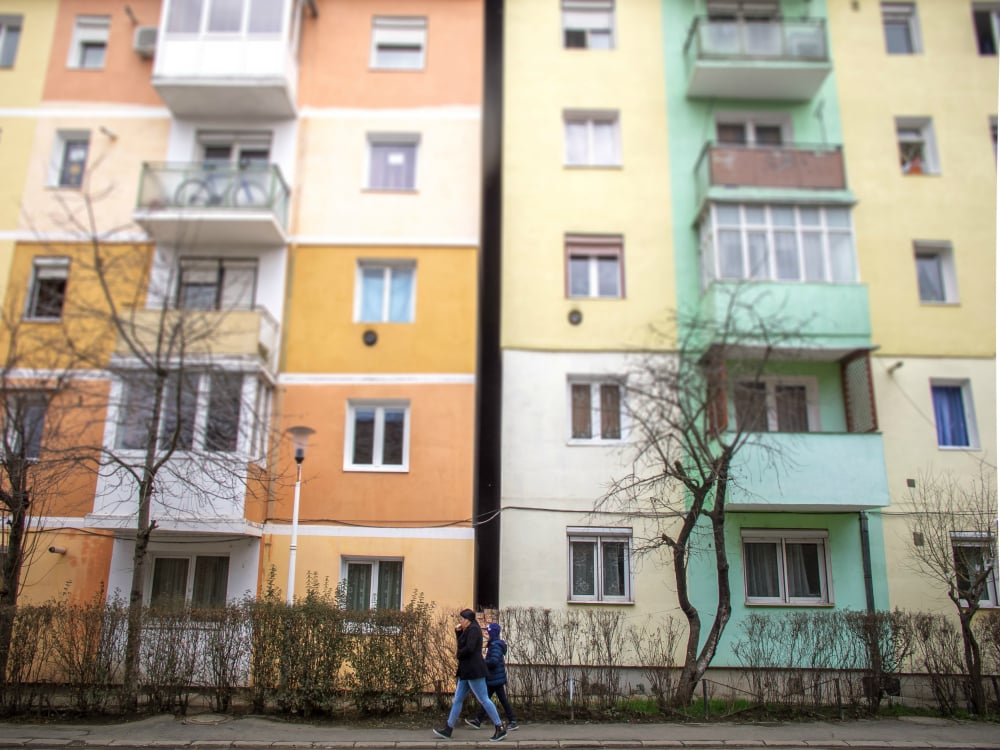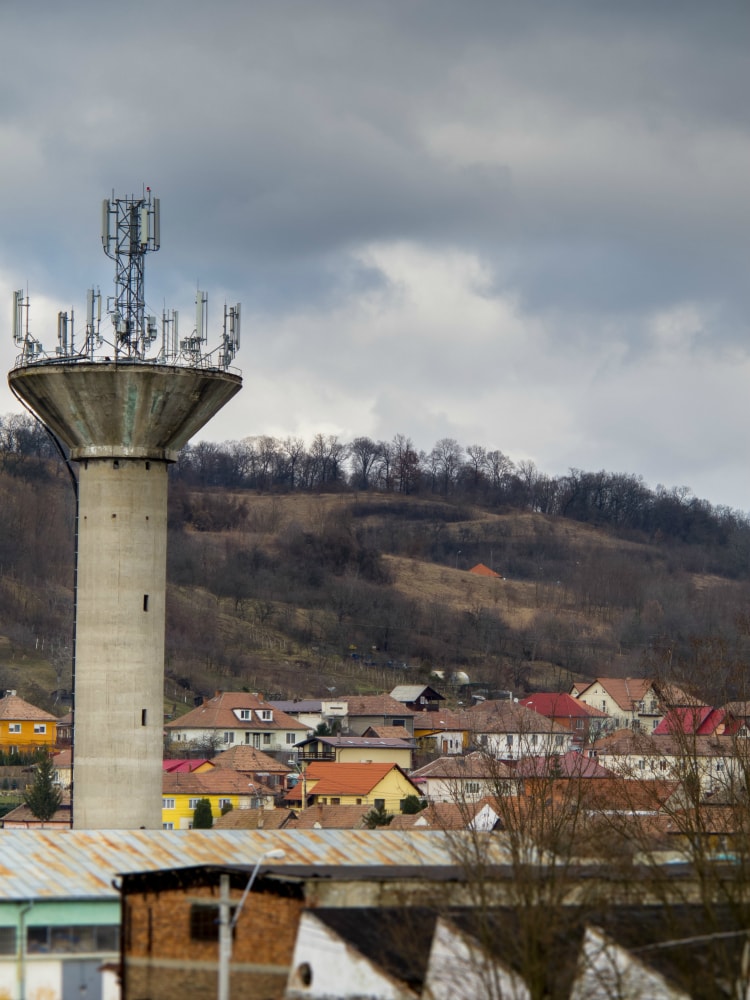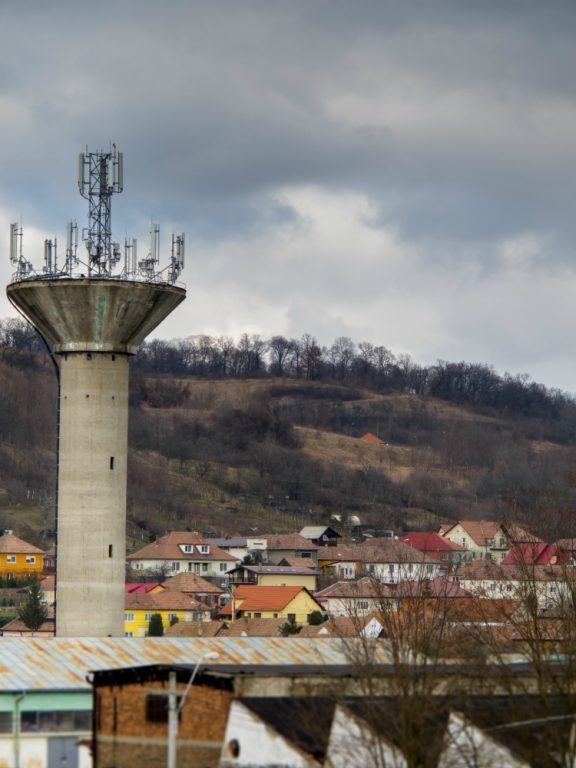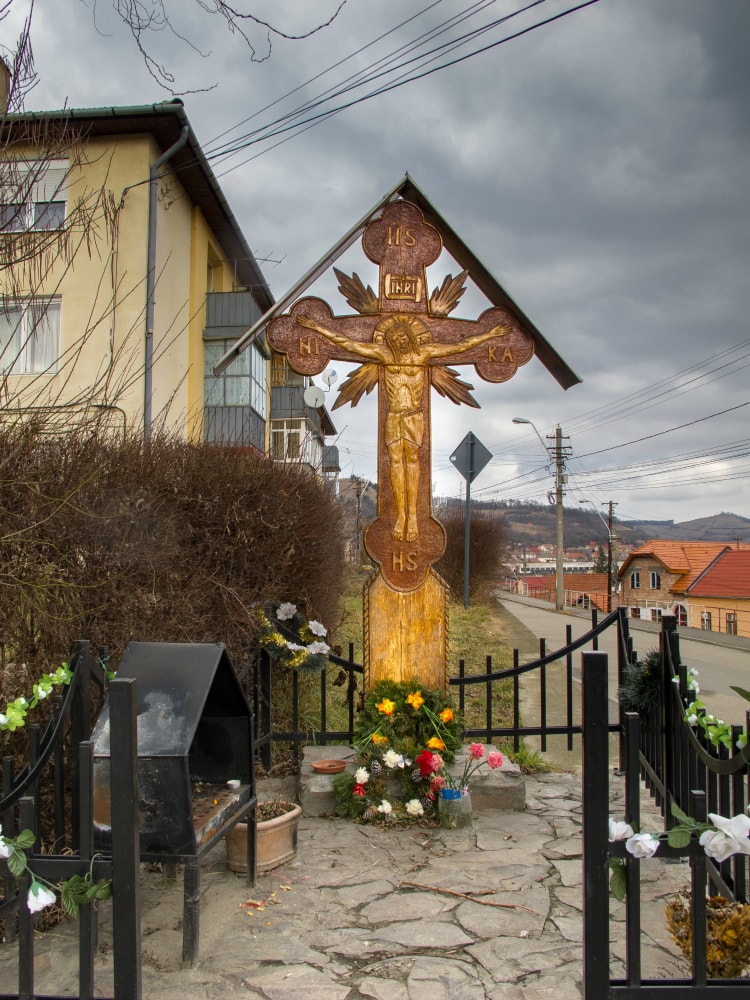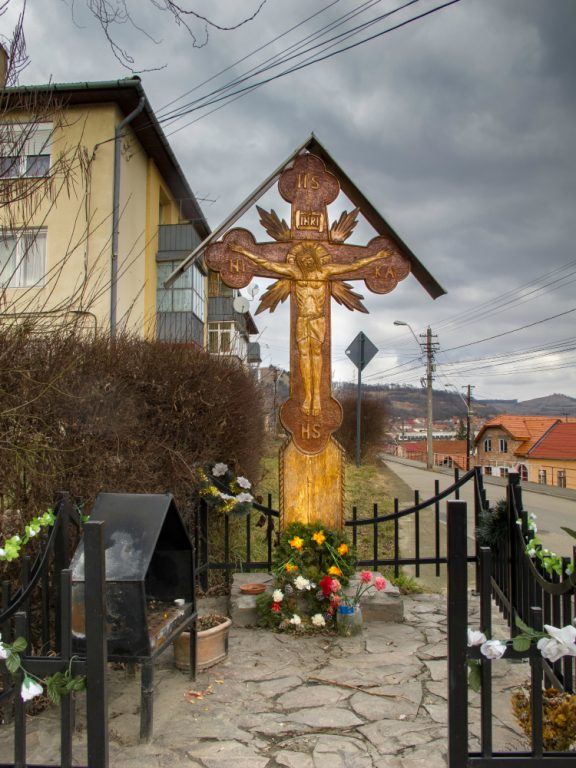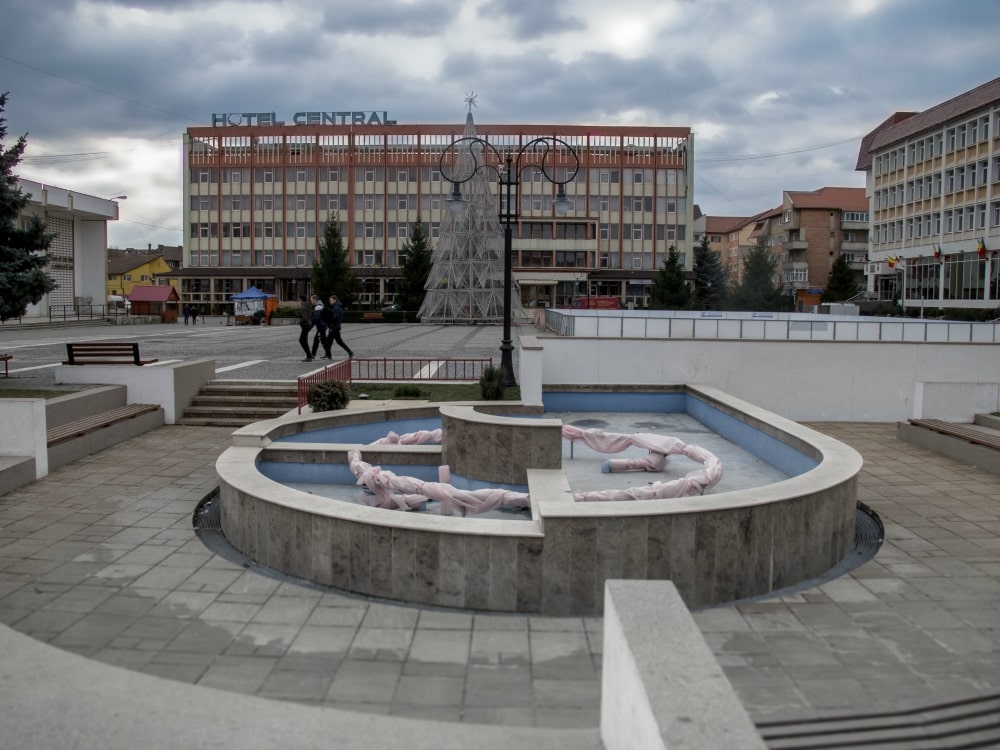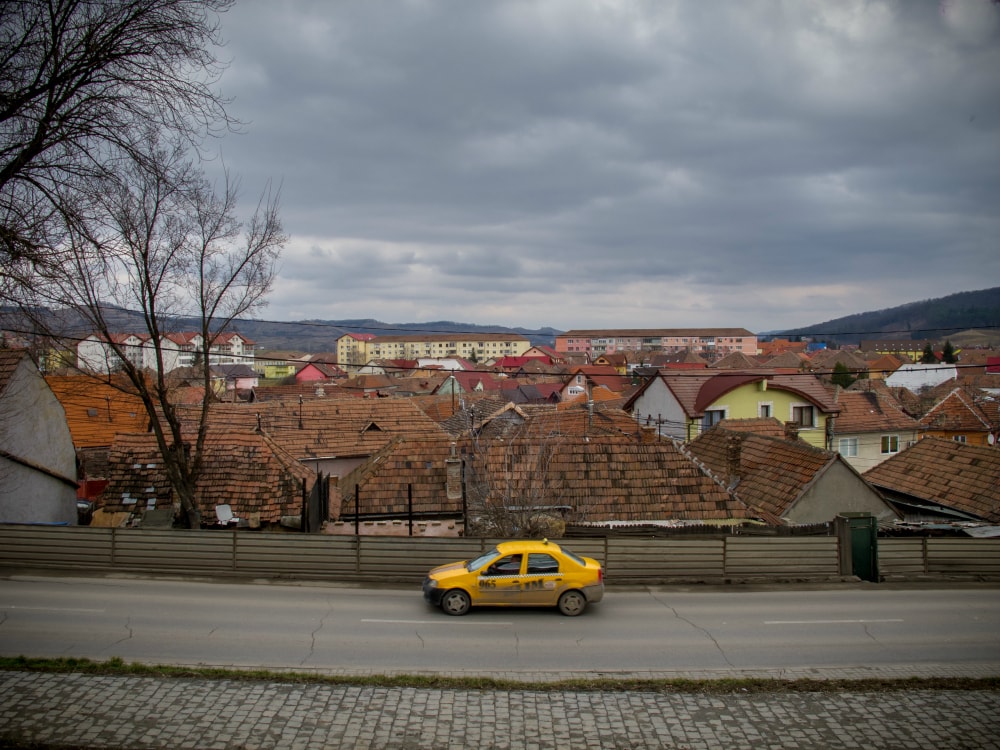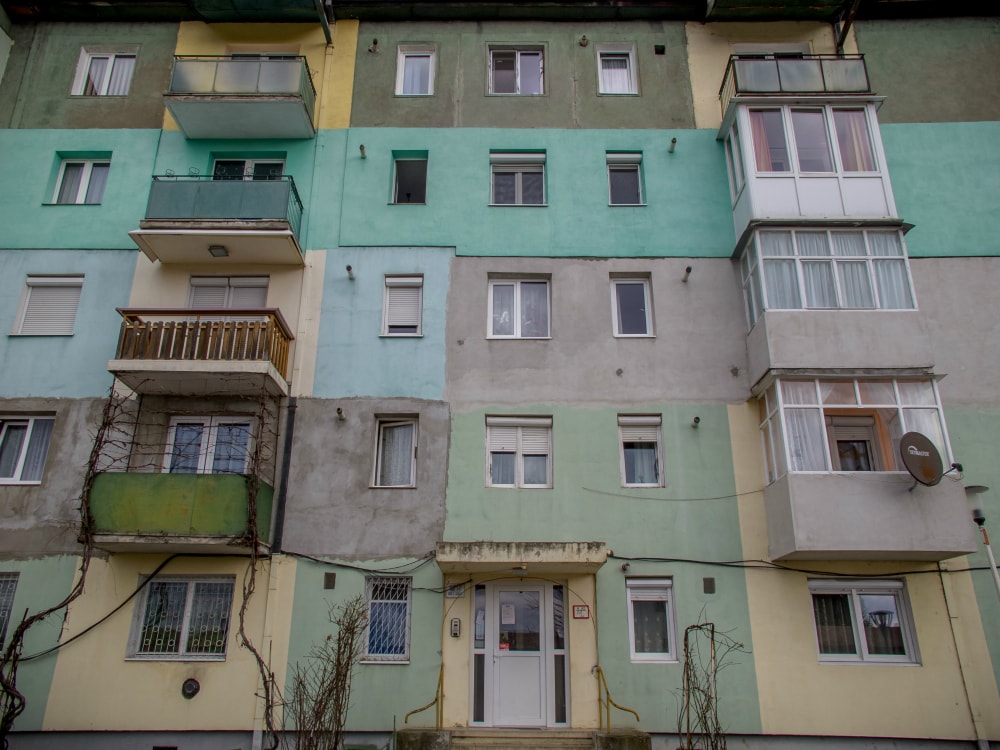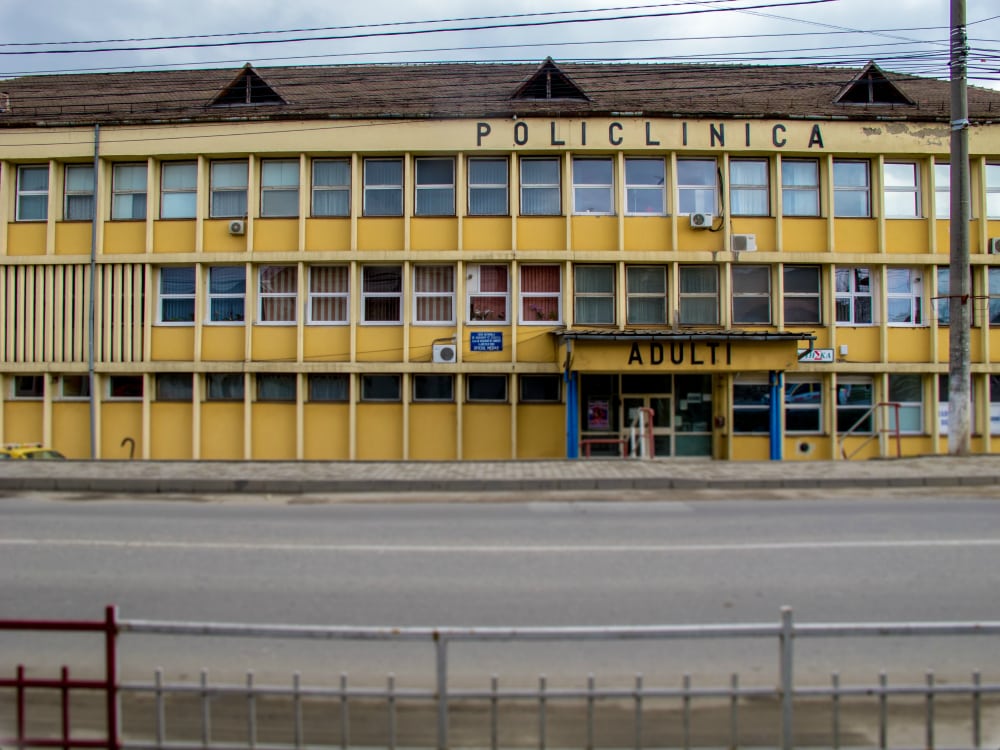 I ended the day by retiring my exploration efforts at Cafe Bar Bistro in the very center of the Old Town. I highly recommend this place for a drink as the staff was cordial and the wifi was fast (as it is everywhere in Romania).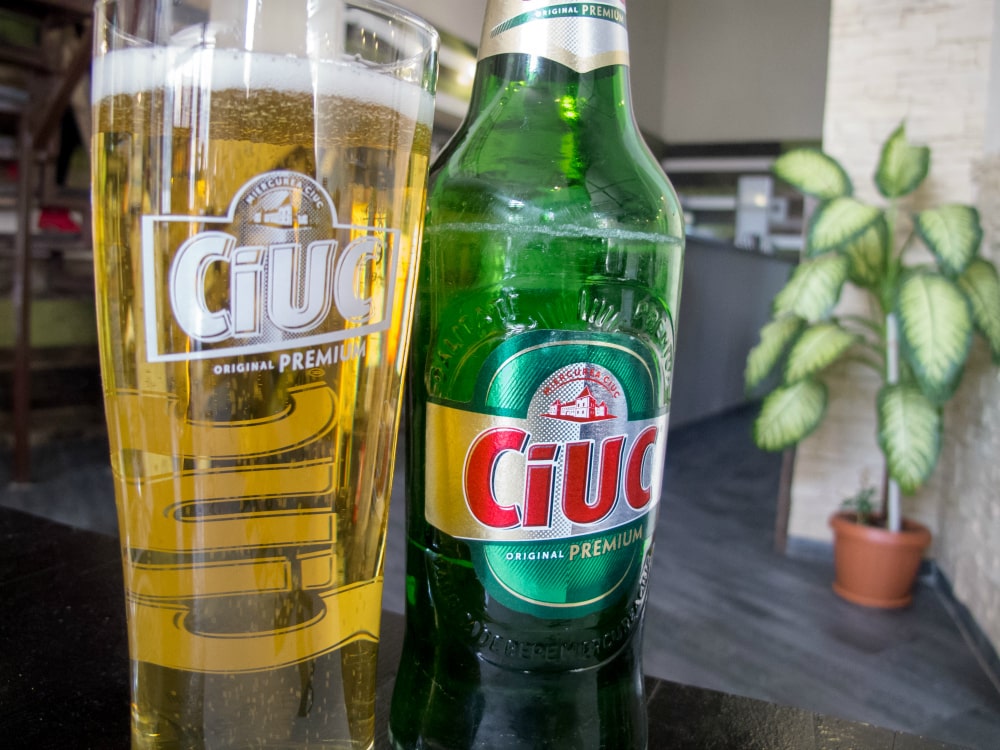 Medias was unexpectedly awesome, for lack of a better word. I only spent a day there, which is certainly enough to see the city center / Old Town, but I think there is probably a lot I left undiscovered outside of the main part of the city.
I never saw another tourist whilst there. The parks and streets were teeming with locals on that Saturday, but only until about 2pm- and then everything seemed to quiet down a bit.
I visited Medias at the end of February, but I can't imagine it receives high tourism during the summer months compared to other cities in the region based on the lack of information out there on the place.
Getting to Medias
Getting to Medias is pretty straightforward, and I highly recommend arriving via train if you're not too far away. The ride from Sighisoara ran me about $3 each way.
Trains leave Sighisoara daily at 12:07am, 5:05am, 6:20am, 9:30am, 11:28am, 3:00pm, 5:35pm, and 6:08pm.
Trains leave Medias to head back to Sighisoara daily at 1:04am, 6:26am, 9:22am, 1:01pm, 1:41pm, 4:28pm, 9:23pm, 9:34pm.
Other cities available by train are: Bucharest, Alba Iulia, Arad, Brasov, Cluj-Napoca, Oradea, Sibiu, and Timisoara.
The bus station has direct routes to: Alma Vii, Bazna, Targu Mures.
To see an updated train schedule, please visit the Romanian train website here.
Where to Stay
I stayed in Sighisoara as it is only 39km away, but if you're looking for a place to crash in Medias itself, there are a few options via Booking.com.
Where to Eat
As to be expected, the food scene in Medias doesn't compare to Bucharest restaurants or the culinary scene you'll find in some larger Romanian cities.
The only place I really ate at was Trattoria Roma in the city center. I ordered a vegetarian pizza and it was good (or I was just very hungry but I think it was the first).
I just grabbed some snacks at the supermarket for my journey back to Sighisoara. You can view other options here.
Where to Drink
I went to Bar Florian first which is about as local as it gets. No one there spoke English but they were so nice. It consisted of one lady behind the bar who seemed astonished to have tourists in her bar but treated me so well.
This is where the beer was a mere $0.70. Inside was very smoky, so I opted to sit outside as the weather was cooperative that day despite the deceivingly grey clouds.
I also went to Cafe Bar Bistro right in the city center. It was still cheap and catered much more to tourists as the staff spoke excellent English. Obviously, there were no other tourists here, but it seemed to be a popular place among the locals that Saturday.
I usually avoid Irish Pubs like the plague when traveling and at home, but I went into McGowen's Irish Pub in Medias to use the bathroom and have a drink while waiting on my train (it is located directly across the street from the station) and it was pretty decent.
What to Do in Medias
I am not an expert on the place as I only spent a day there, but you can check out some suggestions here. There is plenty to do for a budget or low-cost traveler as well. The city isn't super large and you can easily see everything in a few hours, but I definitely urge you to leave the city center for a little bit and see what life is like in Medias.
There are many things to do in Medias and it is a great extension for an off-the-path extension to a weekend in Bucharest or other Romanian cities.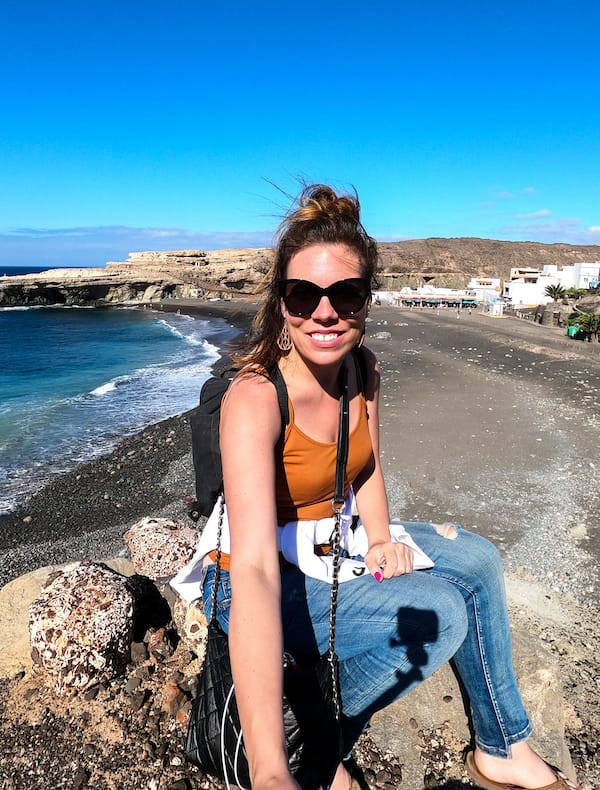 Megan is a travel blogger and writer with a background in digital marketing. Originally from Richmond, VA, she now splits her time between Frankfurt, Germany and Arctic Finland after also living in Norway, Armenia, and Kazakhstan. She has a passion for winter travel, as well as the Nordic countries, but you can also find her eating her way through Italy, perusing perfume stores in Paris, or taking road trips through the USA. Megan has written for or been featured by National Geographic, Forbes, Lonely Planet, the New York Times, and more. She co-authored Fodor's Travel 'Essential Norway' and has visited 45 US states and 100+ countries.