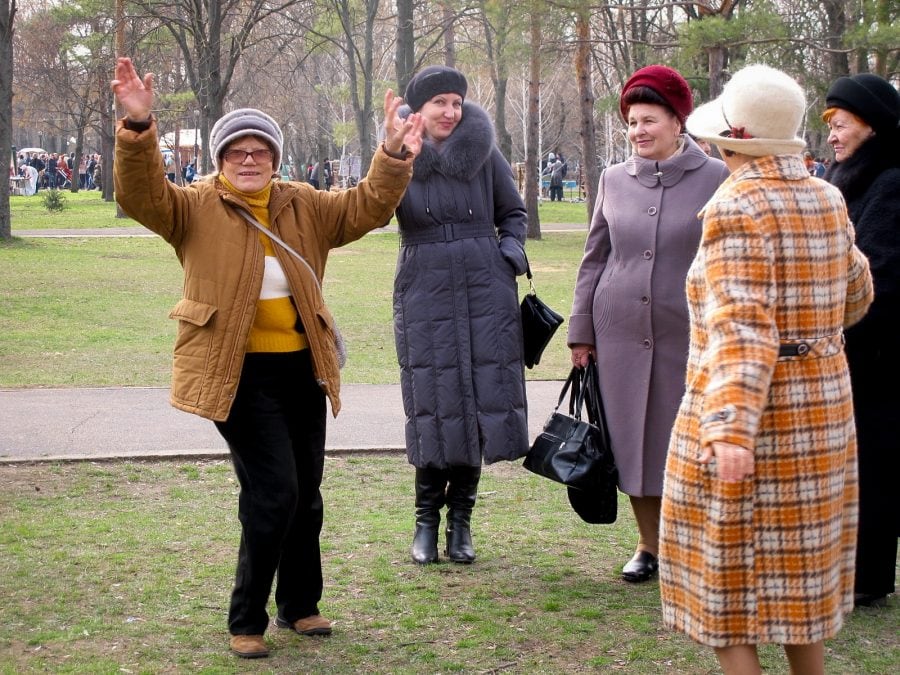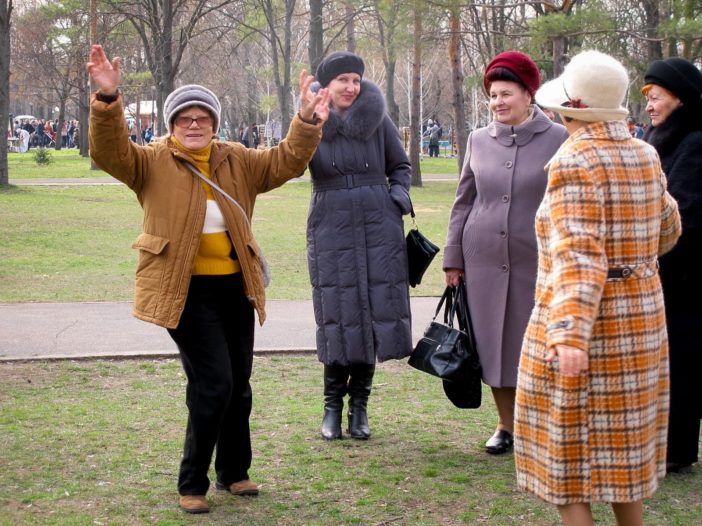 This post may contain affiliate links which means if you purchase something through that link, we will make a small commission at no additional cost to you. Think of it as buying a cup of coffee for us on someone else. Thanks and enjoy!


I must admit- I am not at all a fan of Mardi Gras, Carnival, Fasching, or whatever one calls it.  I was a fan of these types of holidays when I was a child, but as an adult, I just can't be bothered.  The fluorescent synthetic wigs and piles of vomit have me gagging at the thought of even writing about it.  So, when I found out it was Maslenitsa in Transnistria while I was there, I didn't quite know what to think.  Could this possibly be as ridiculous as the way other nations celebrate it?  The tradition in Slavic lands has had a vacillating history, depending on which regime was in power, so I had no idea what to expect from it in post-USSR 2016 in a country that aspires to be independent but hasn't received a memo that the USSR is no longer in existence.  That made no sense to those of you who haven't had the pleasure of visiting Transnistria.  I do apologize.
The streets of Tiraspol were rather reticent when I was there, but showed evidence that something was going on somewhere in the city.  Pobeda Park, on the other hand, was quite the opposite.  This was where the party was at.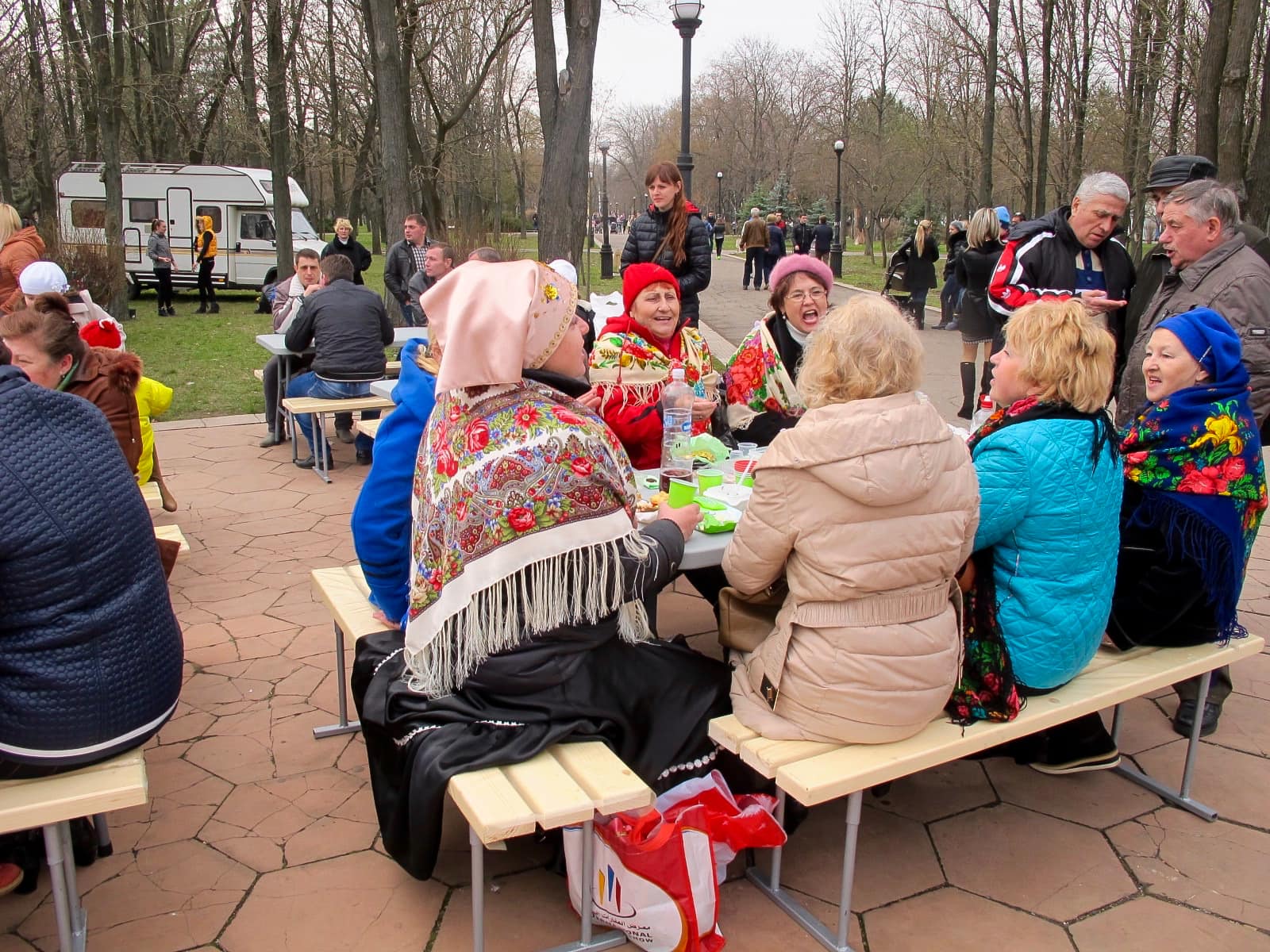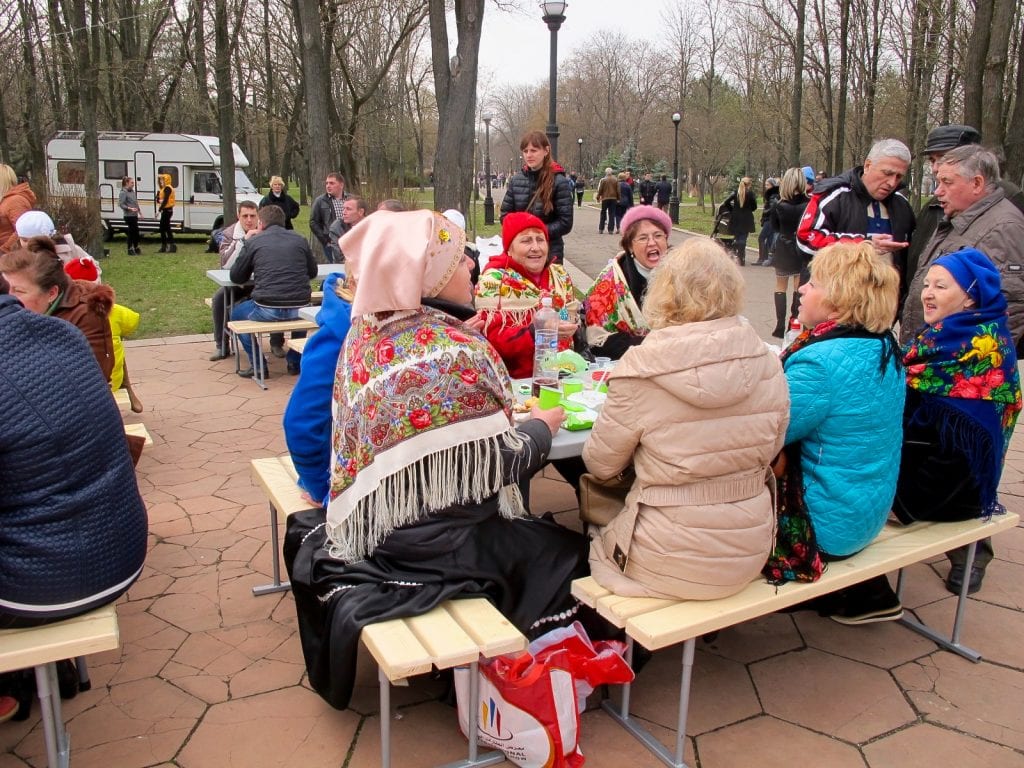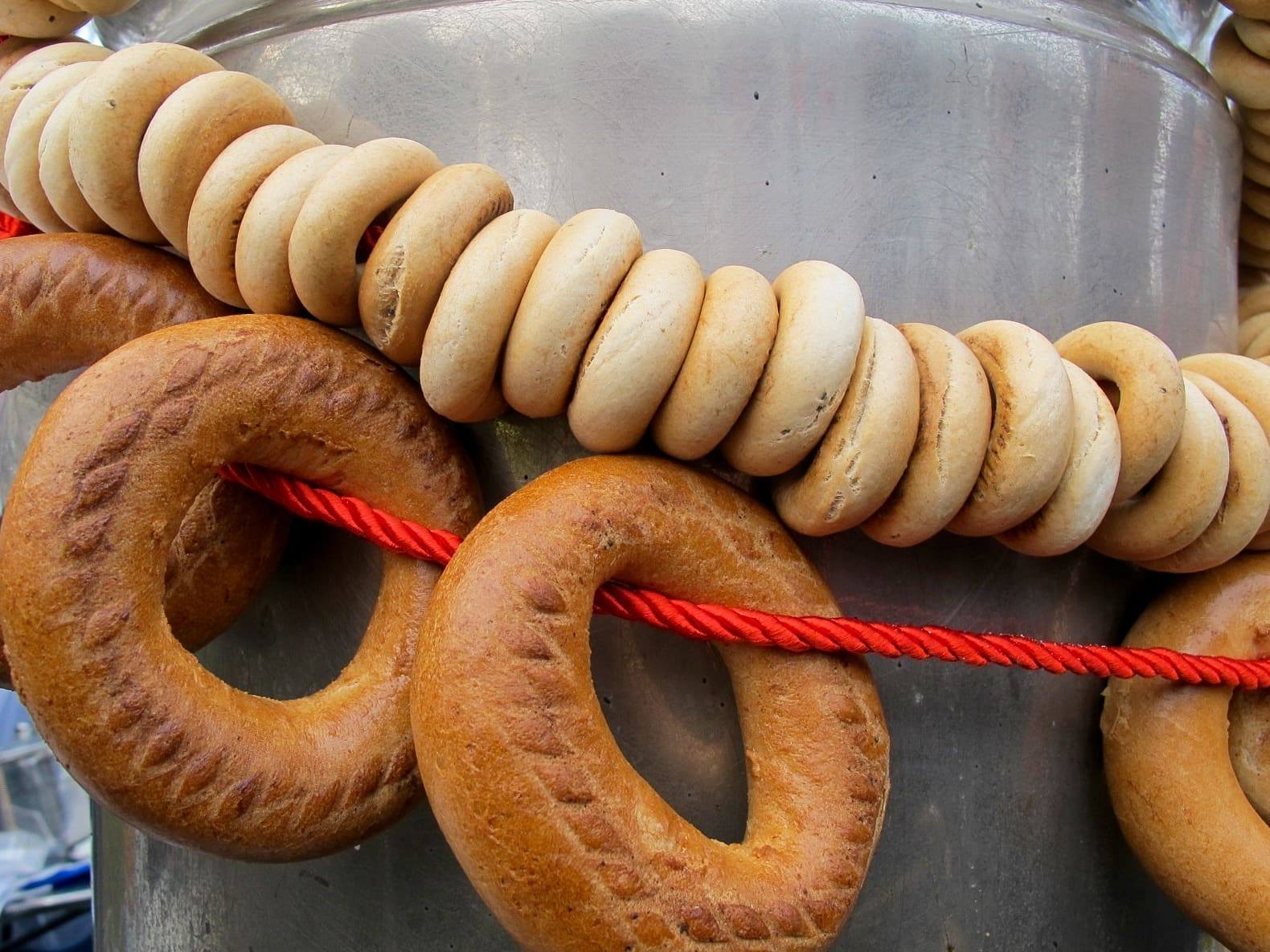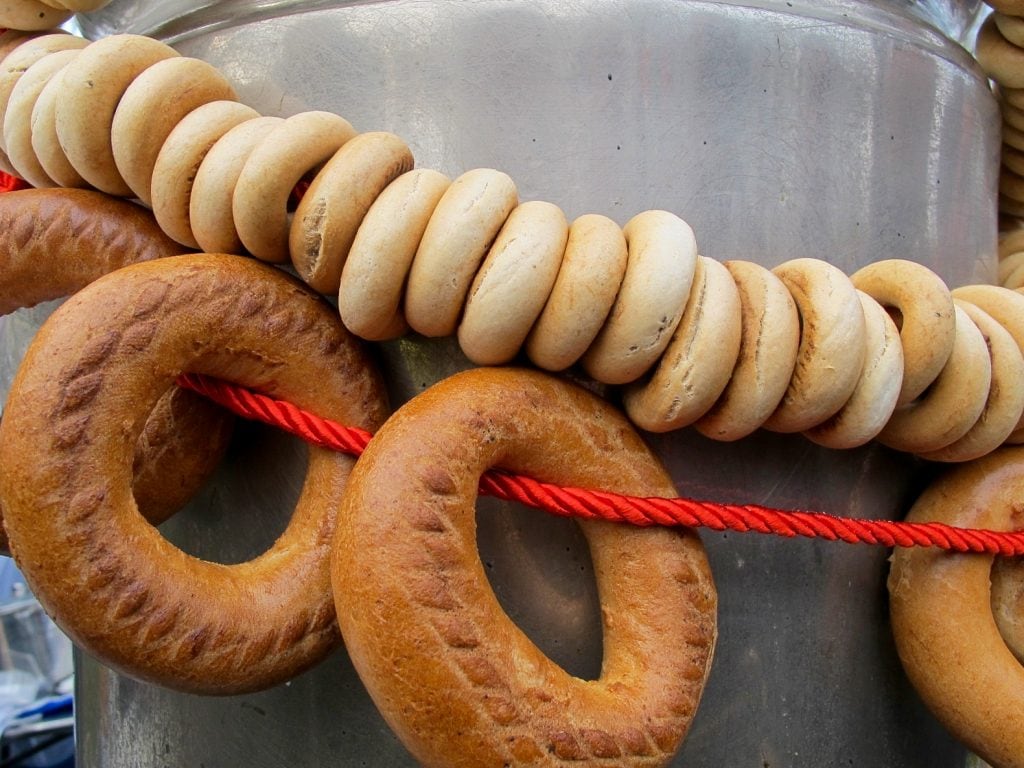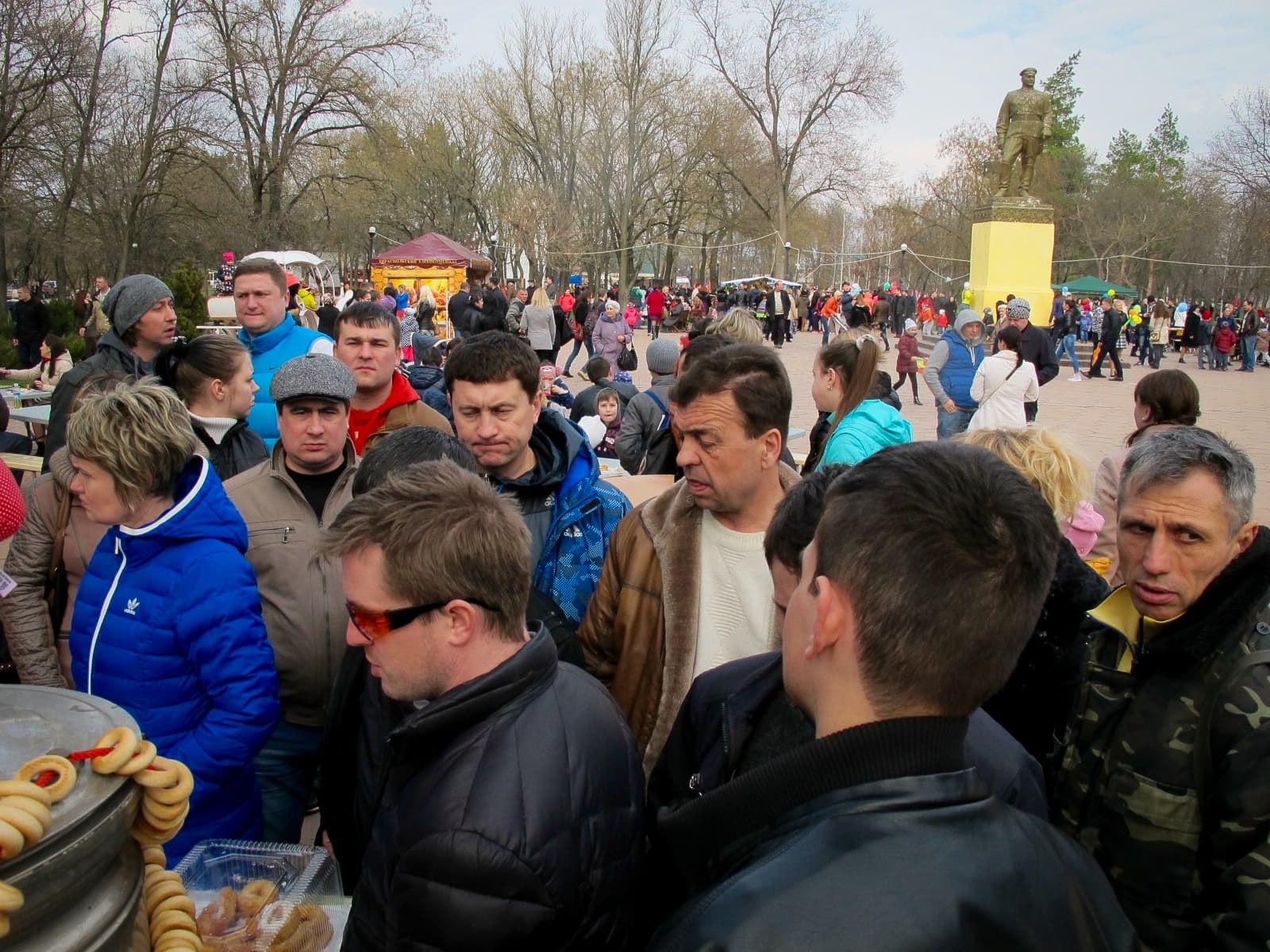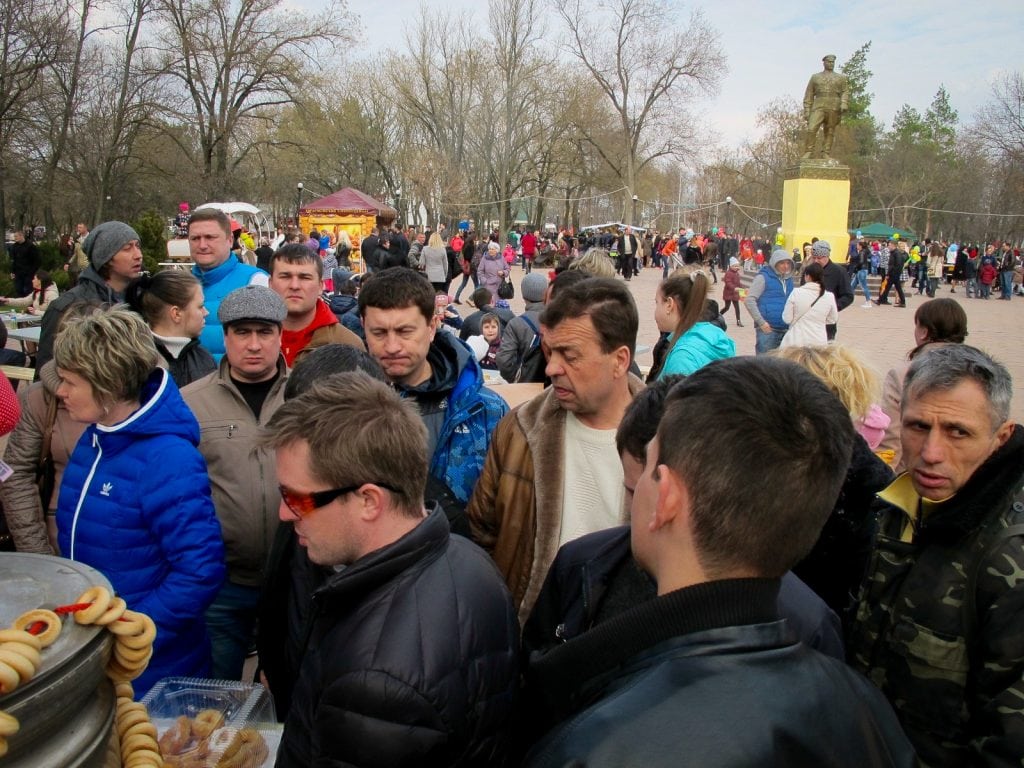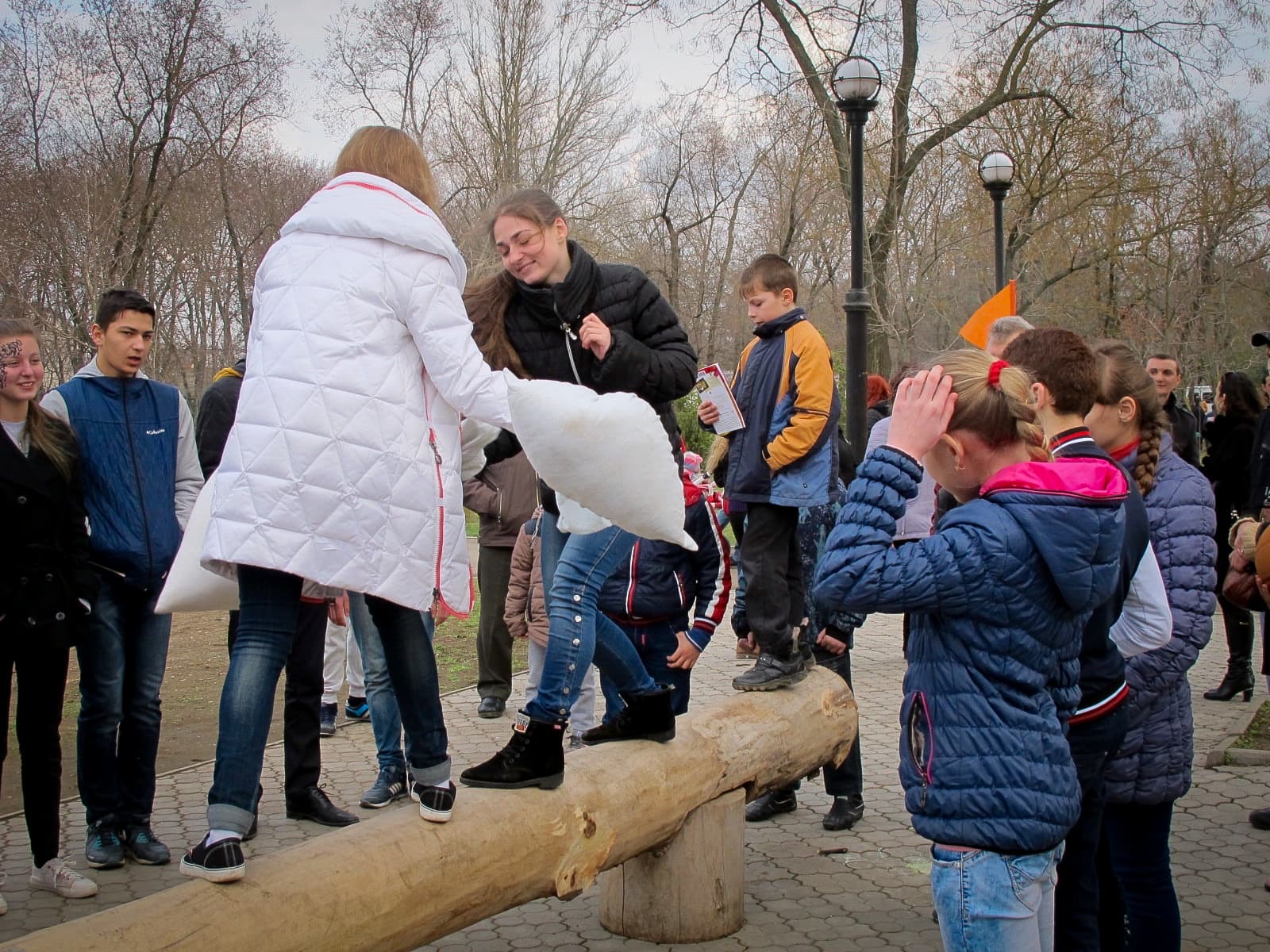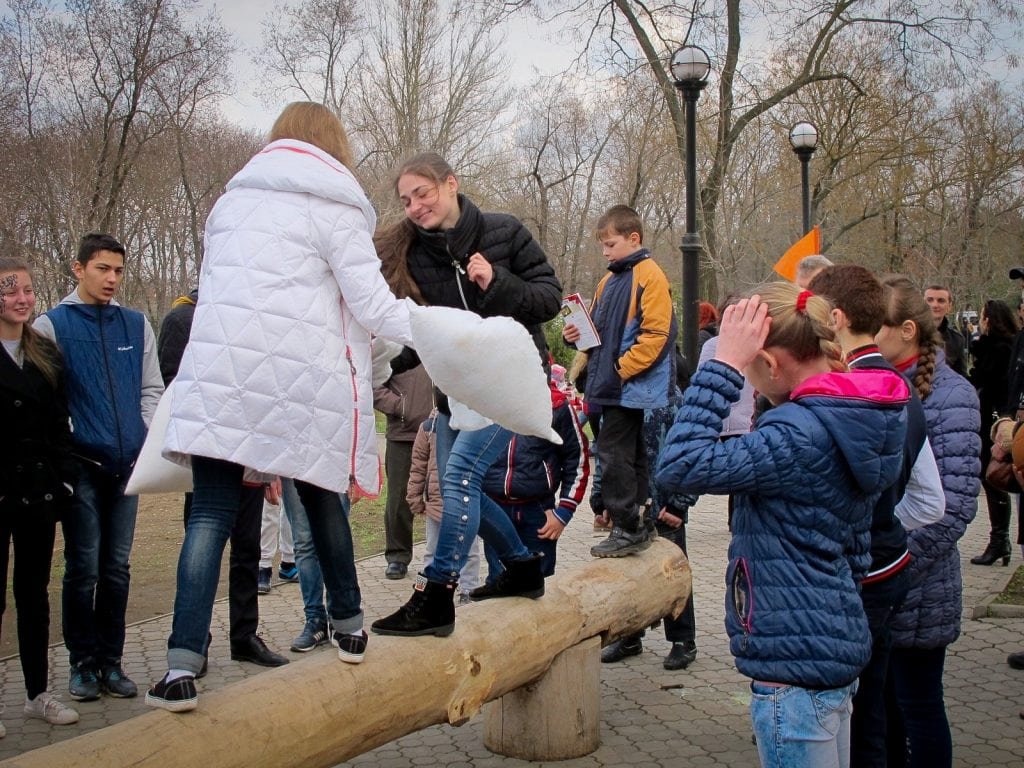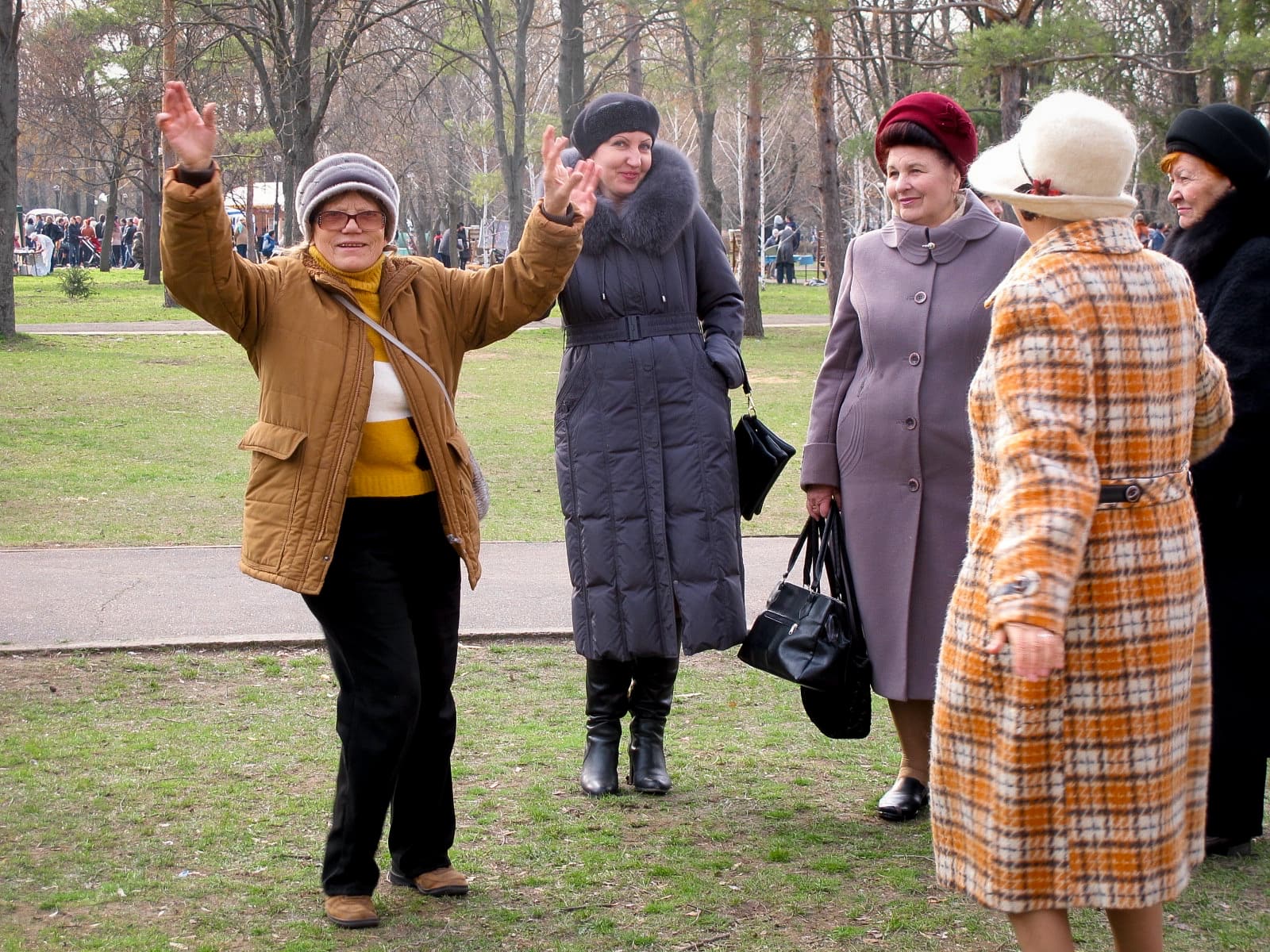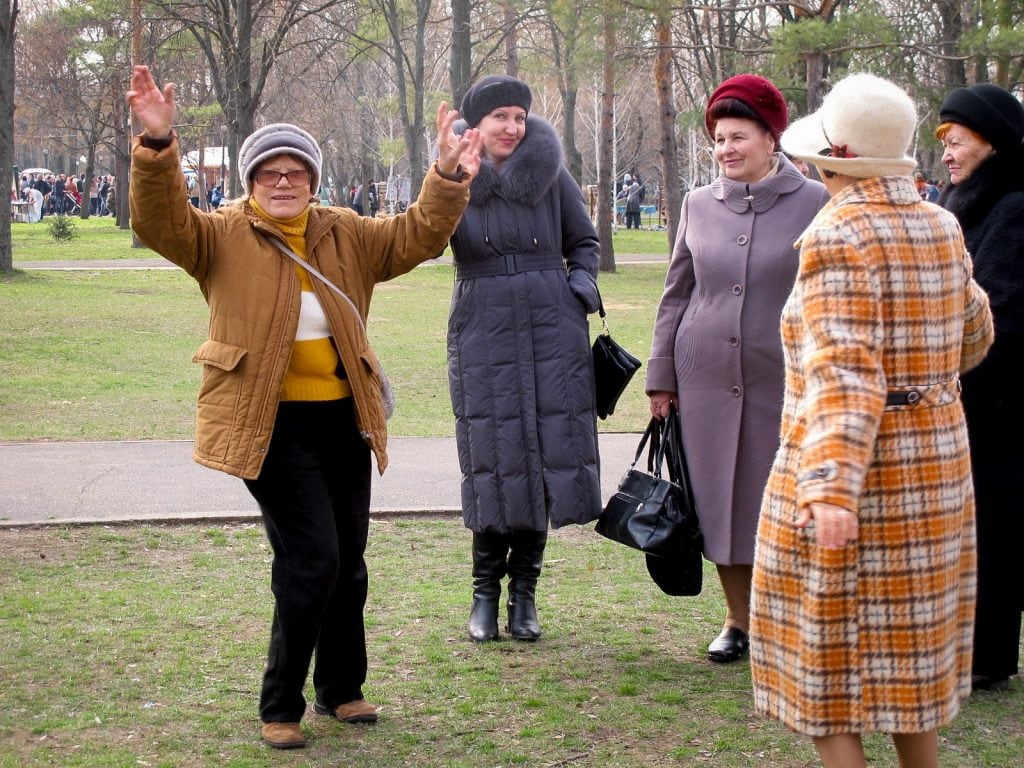 Maslenitsa is a rather controversial 'holiday' or celebration in much of the former Soviet Union.  Figuratively speaking, it is similar to Carnival, Mardi Gras, or Fasching.  But it is celebrated in a very dissimilar manner.  'Maslenitsa' actually means butter or pancake week.  We will stick with 'pancake week' as I didn't see anyone eating sticks of butter, but rather hoards of pancakes.  Maslenitsa is celebrated the last week before Lent, or the eighth week before 'Pascha' (Eastern Orthodox Easter).  This year it was held from March 7-13.  Much of this time I was in Ukraine where the celebrations certainly occurred, but not in an overwhelming or extremely noticeable manner.  In a way, this is a pagan celebration welcoming spring, but associated with the religious holiday of Easter.  It is kind of weird and looking up information about it will possibly confuse one even more.  During Soviet times, the celebration was not officially observed like most other religious ceremonies and holidays.  But many families still celebrated it inside their own groups and homes.  After Perestroika, the celebrations began to take place openly again, but many felt as though the tradition had already died.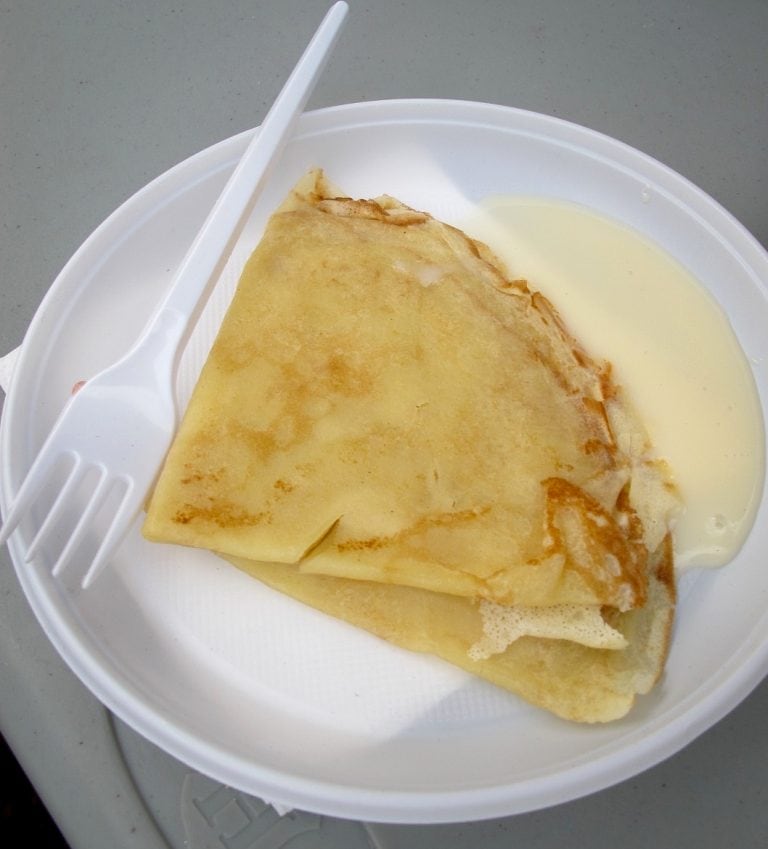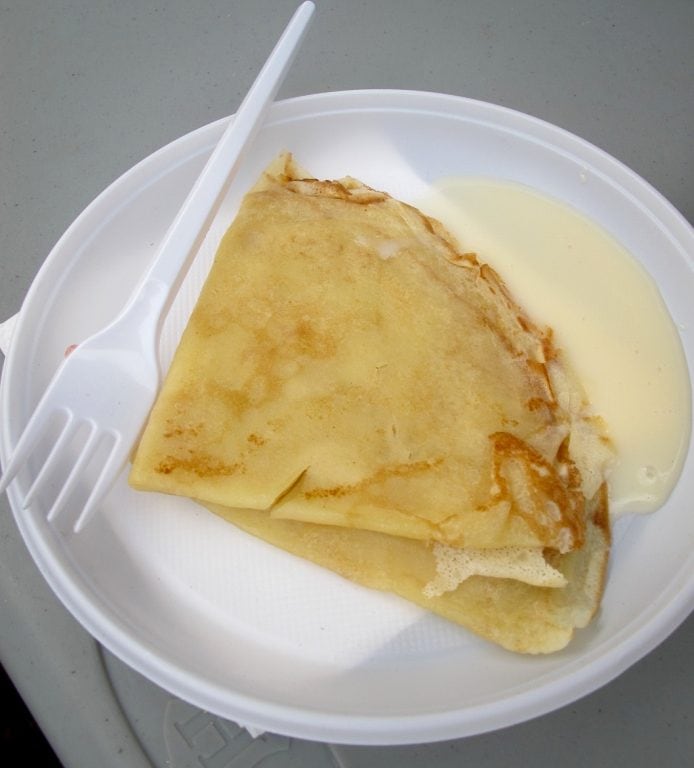 I have heard varying summarizations of the event from people.  I've heard everything from 'this is the time where we eat as much meat as possible before Lent' to 'it is a springtime celebration' to 'this is when we celebrate Russian culture'.  Whatever the reason is, I don't particularly care as I don't need a valid excuse to join in on a massive party involving shashlik and brilliant karaoke to Russian songs.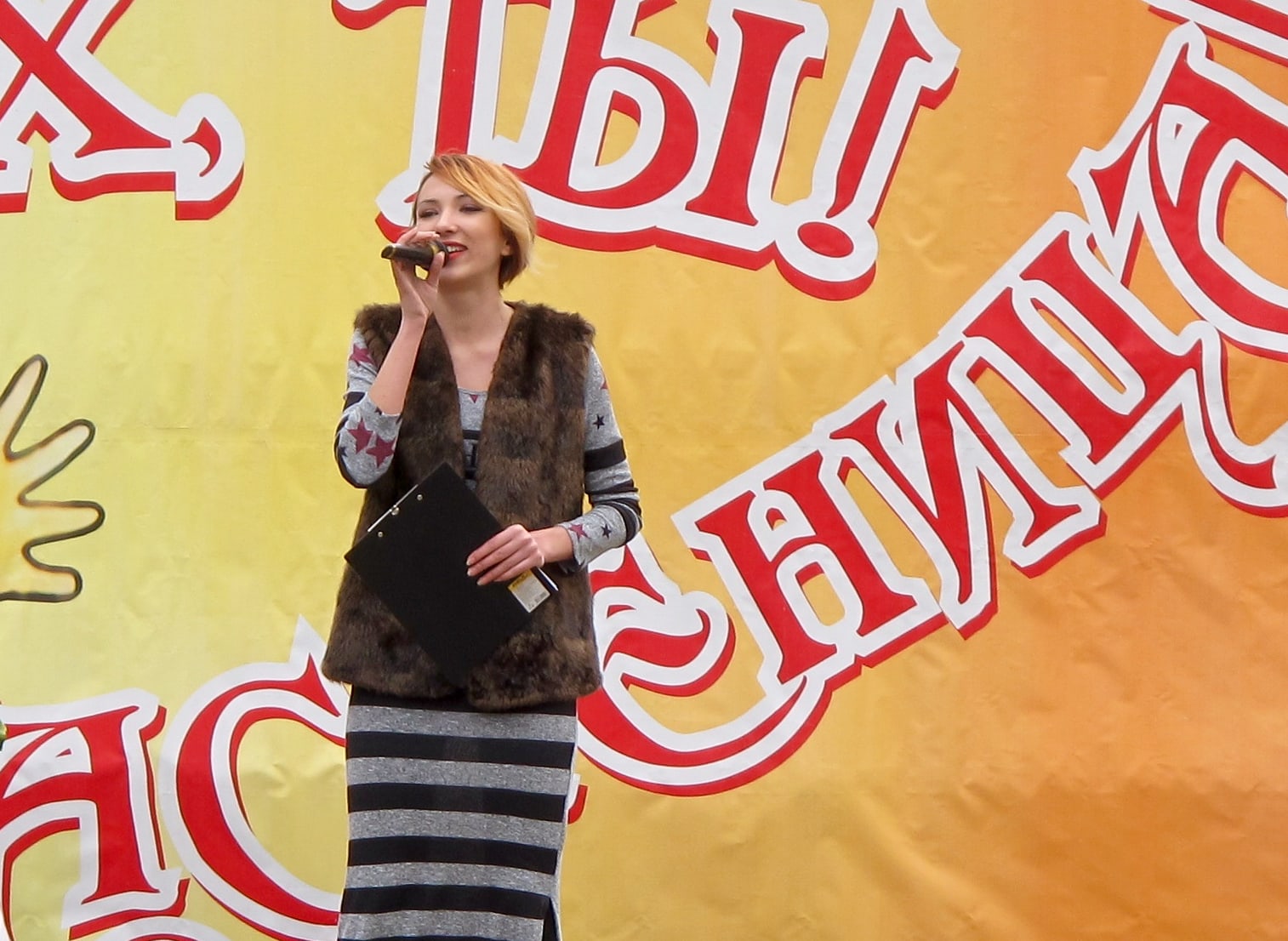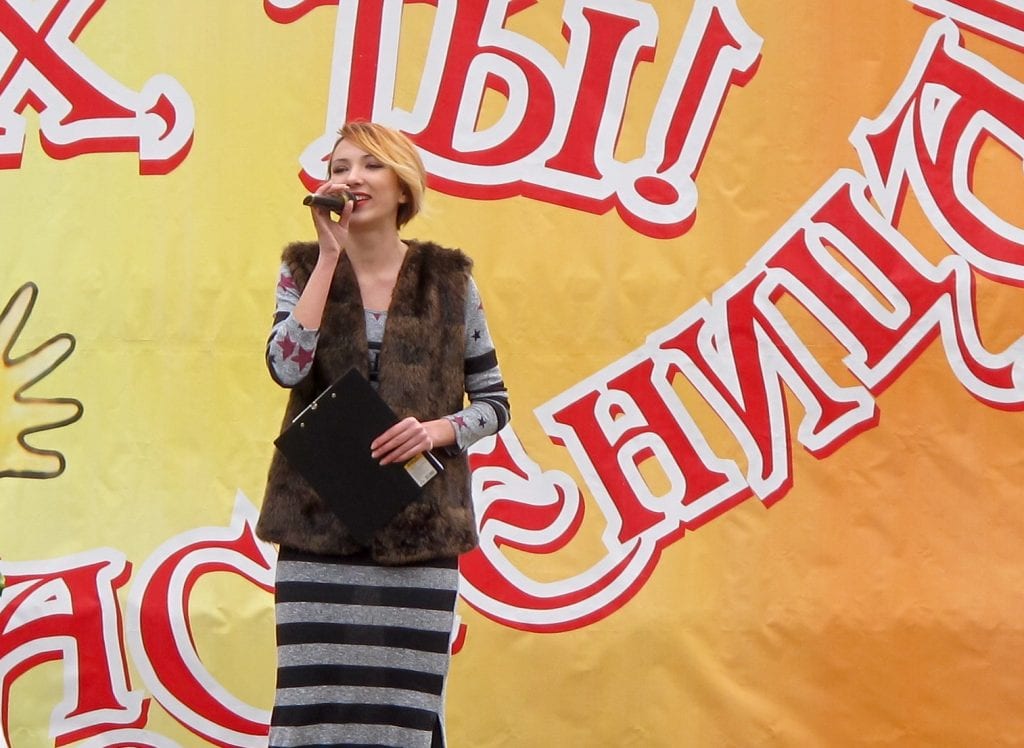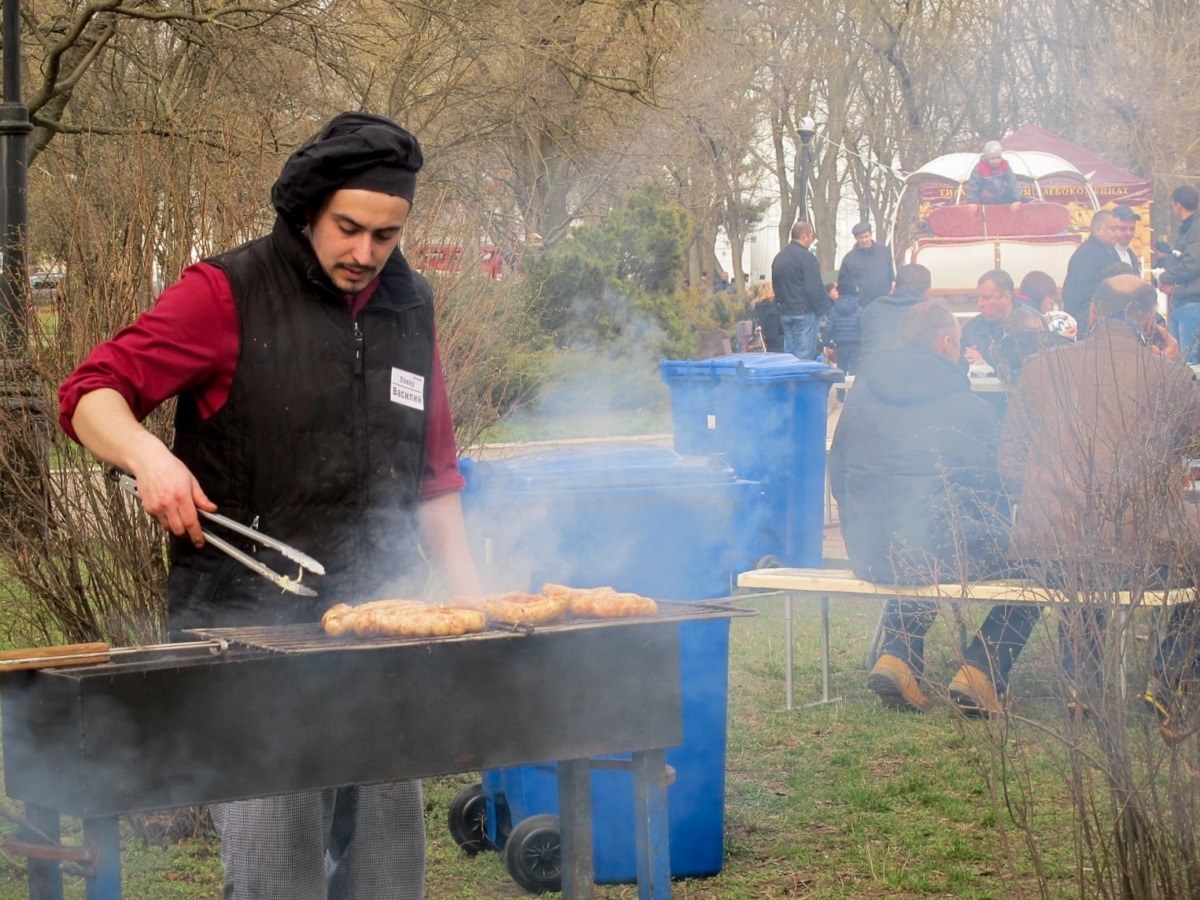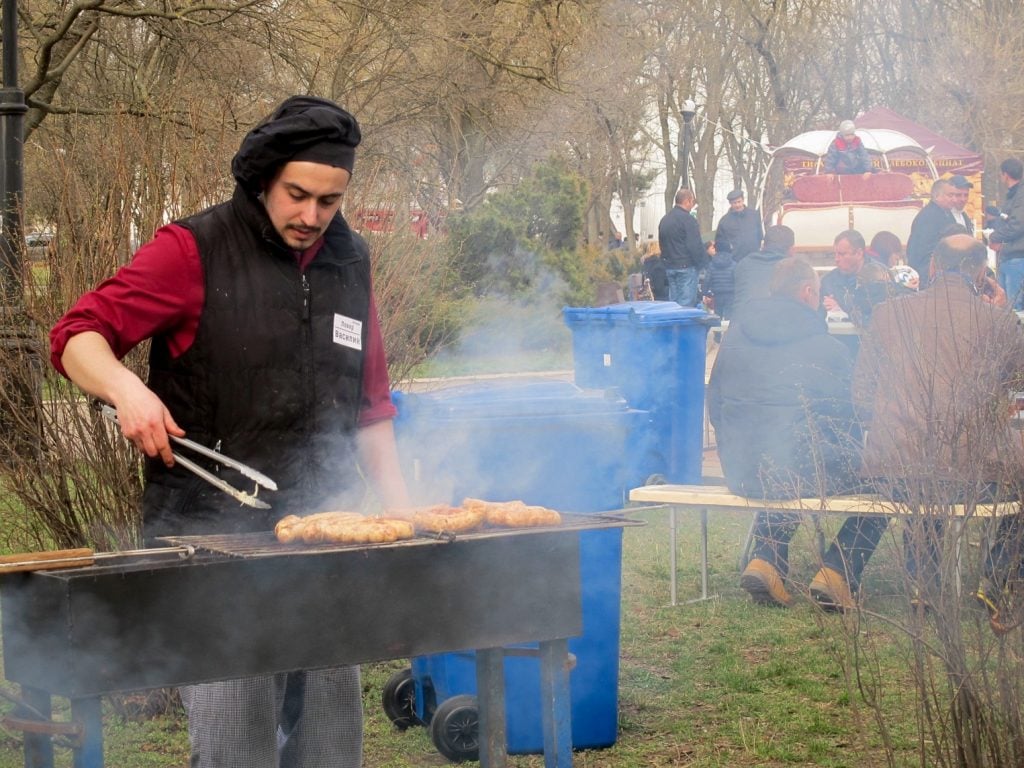 Maslenitsa celebrations in Tiraspol were everything I had hoped it would be.  Delicious pancakes and grilled food, skunked Russian Baltika beer, dancing in fur coats and knee-high boots, teenagers taking on Transnistrian celebrity status in the form of karaoke and synchronized dancing, lumberjack games (I really don't know how else to refer to this?), face-painting, dogs in Adidas tracksuits and fancier clothing than I own, and all situated idyllically in the middle of a park with a Soviet amusement park as the backdrop.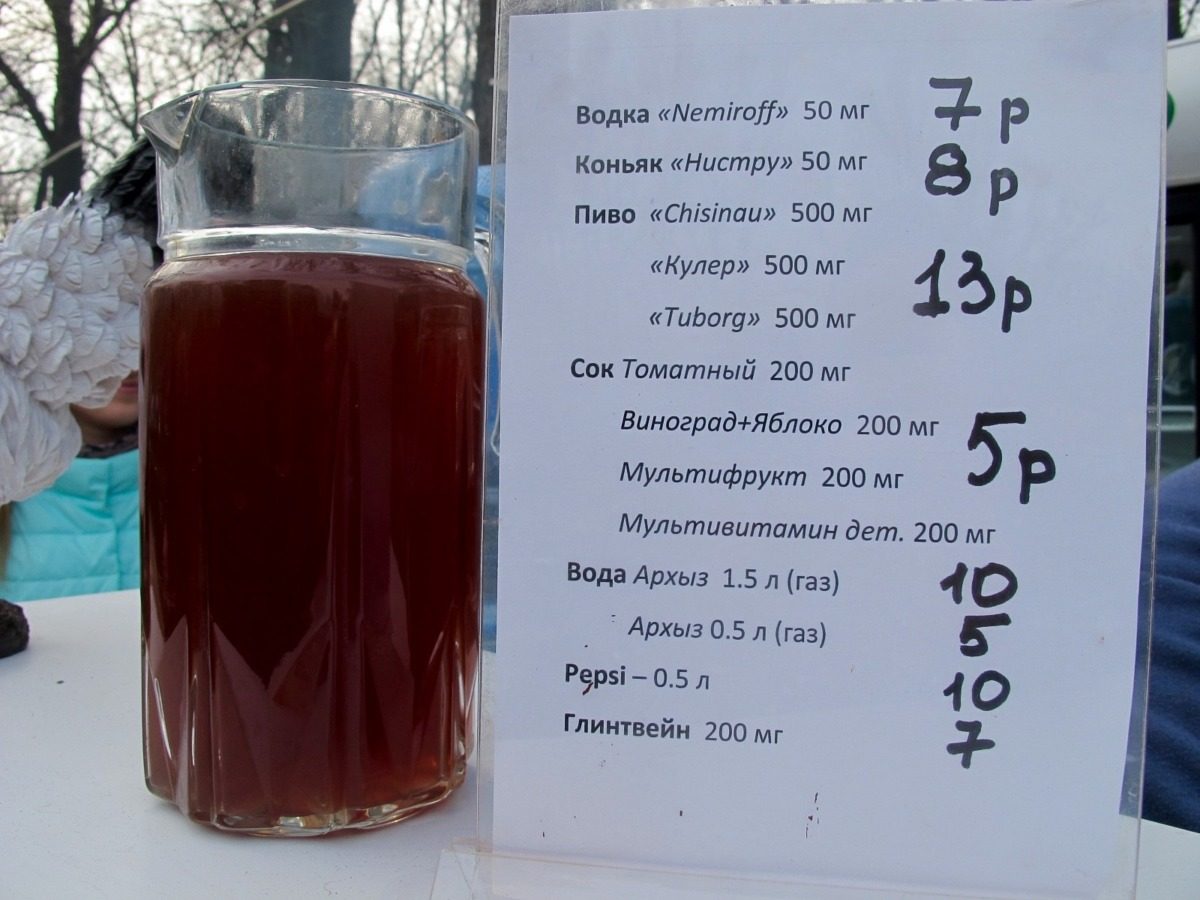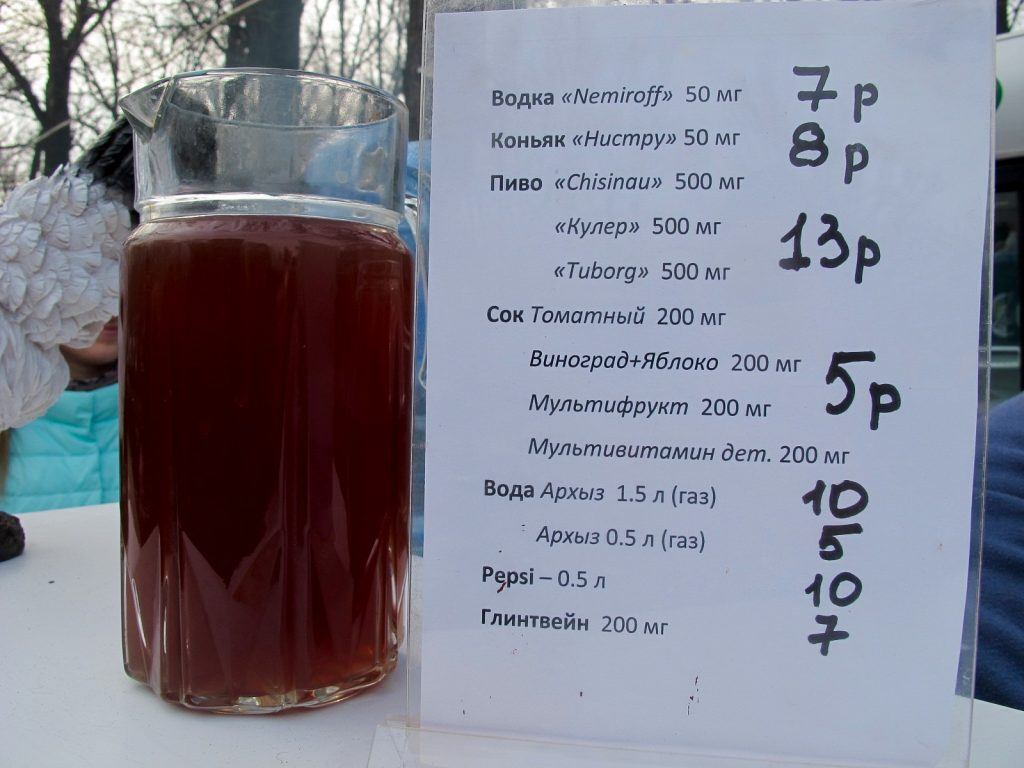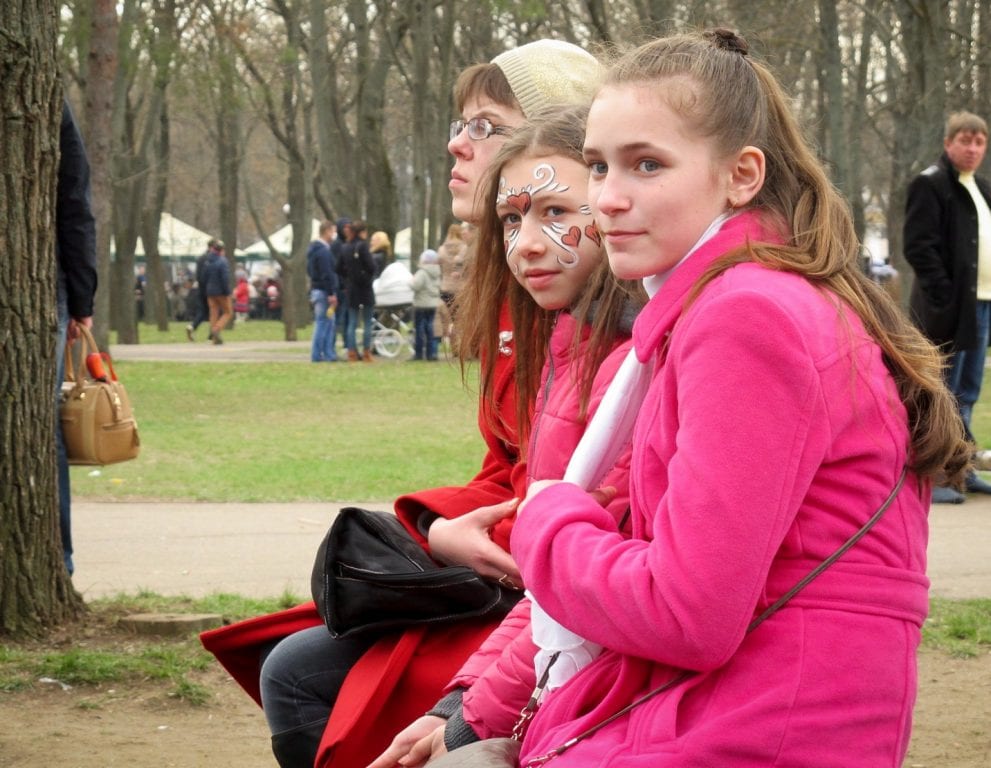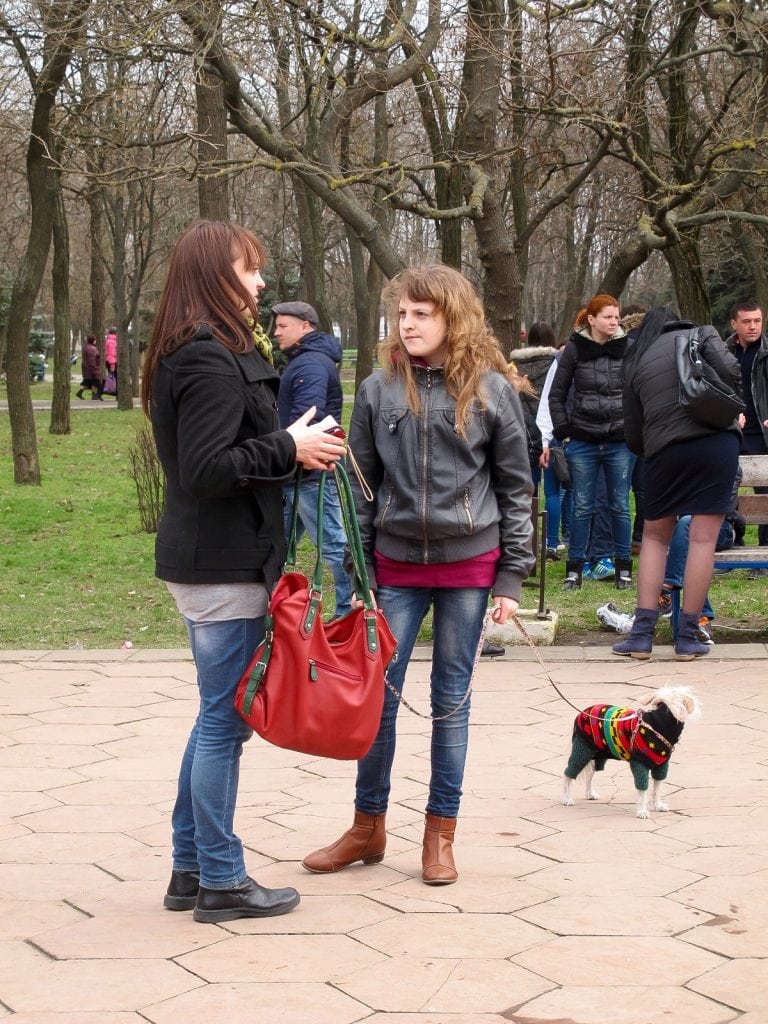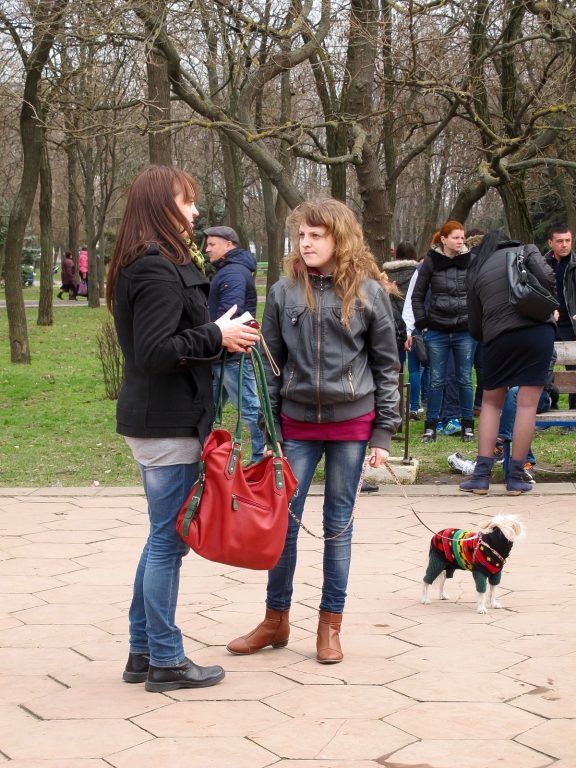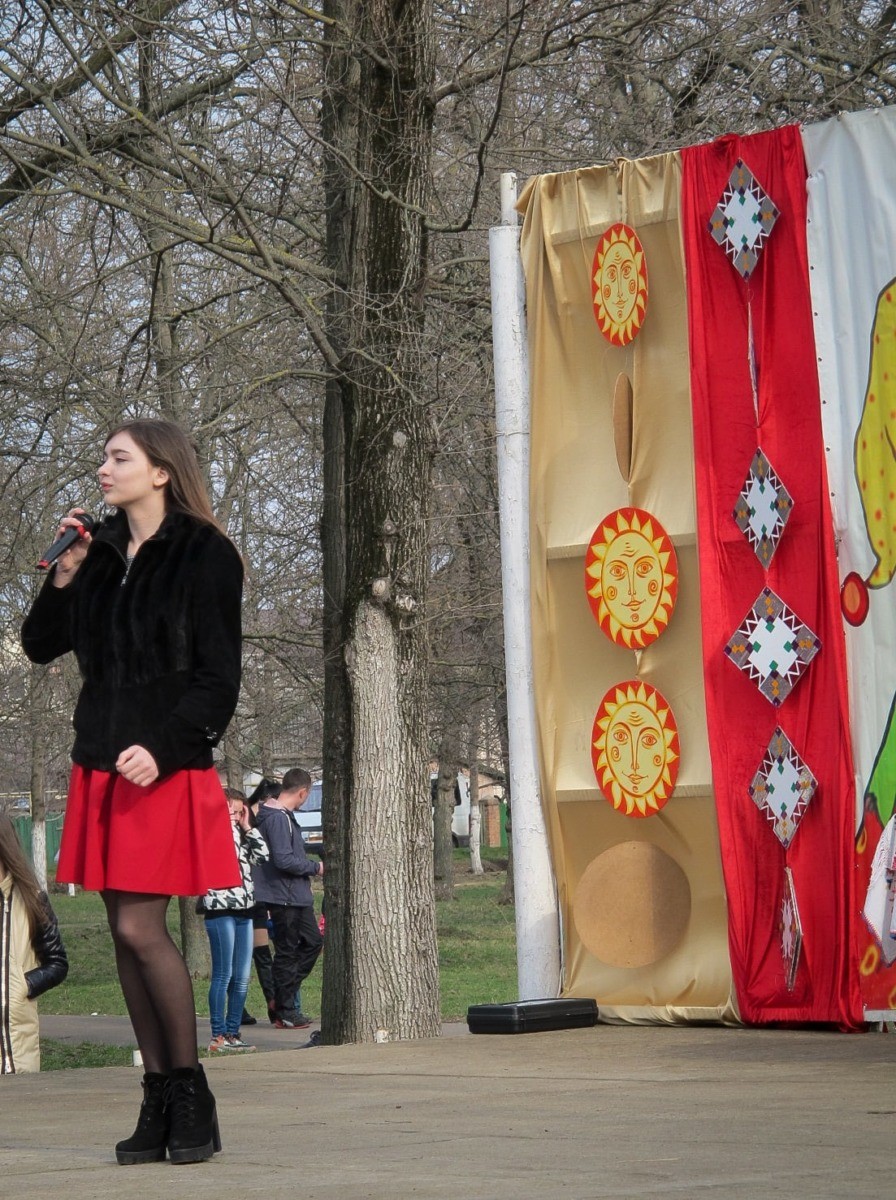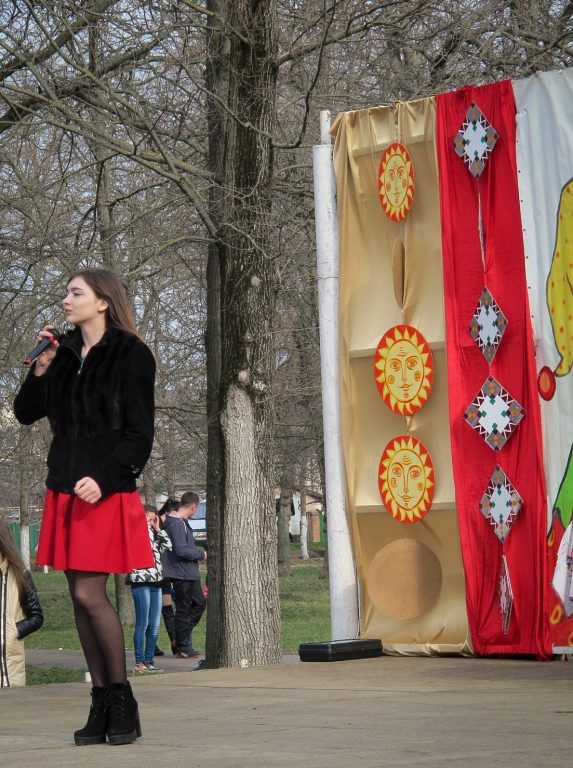 <L:  Dog had serious fashion envy over a dog dressed in full-Adidas nearby.  Can you blame him?  R:  Karaoke>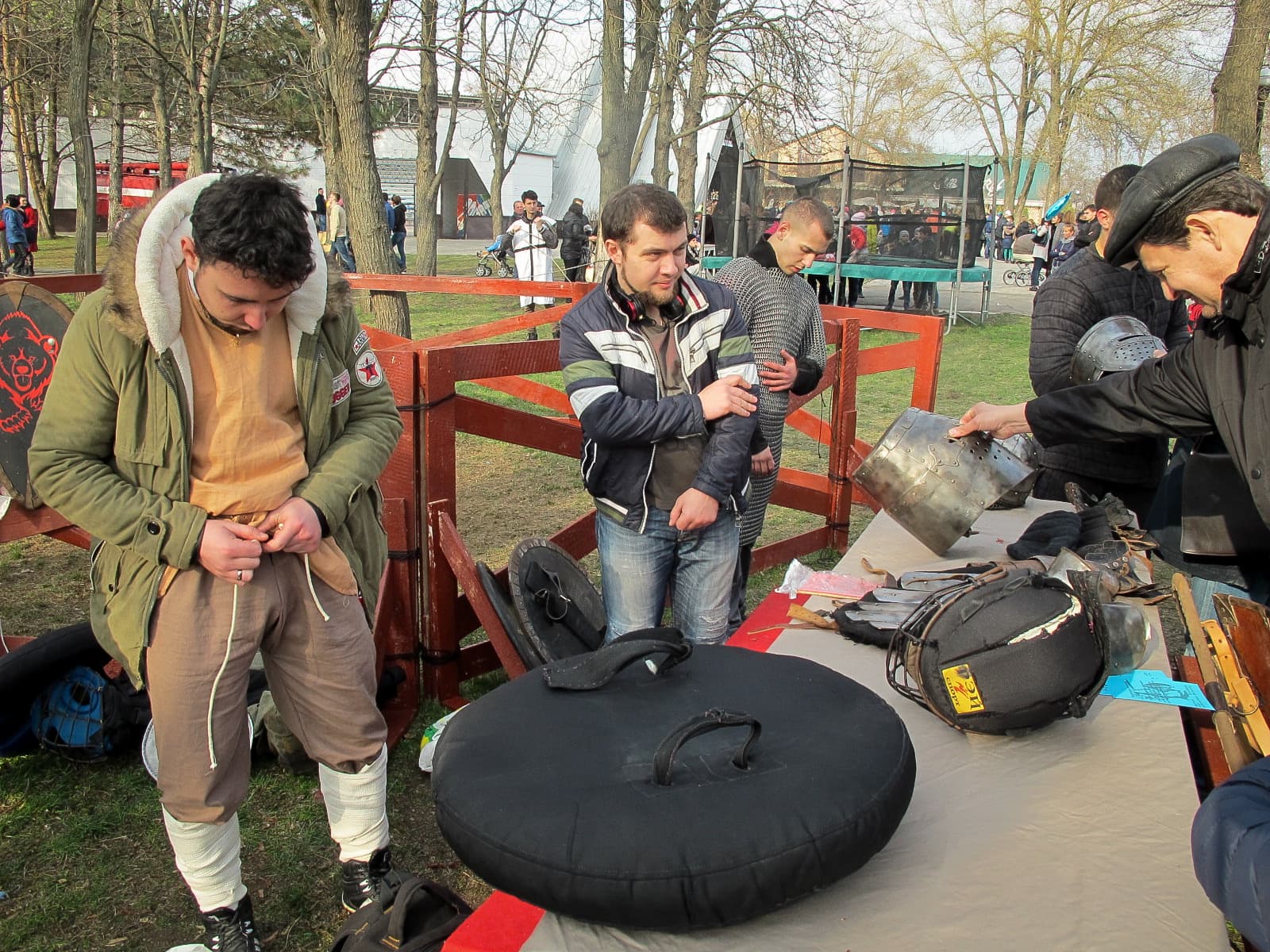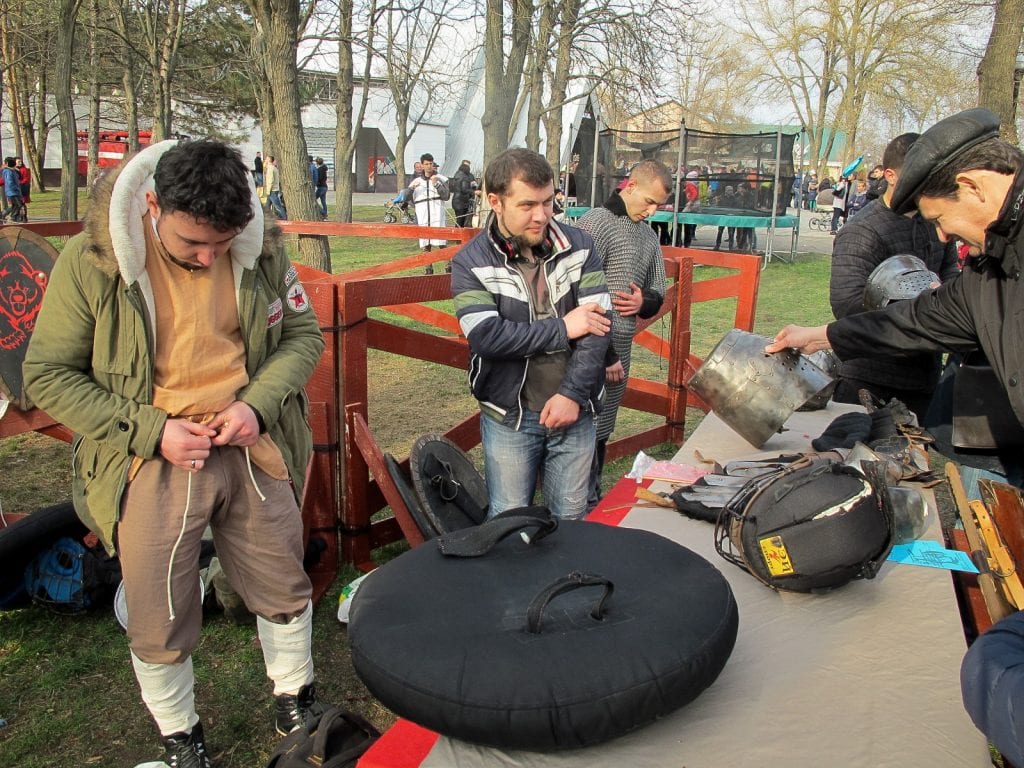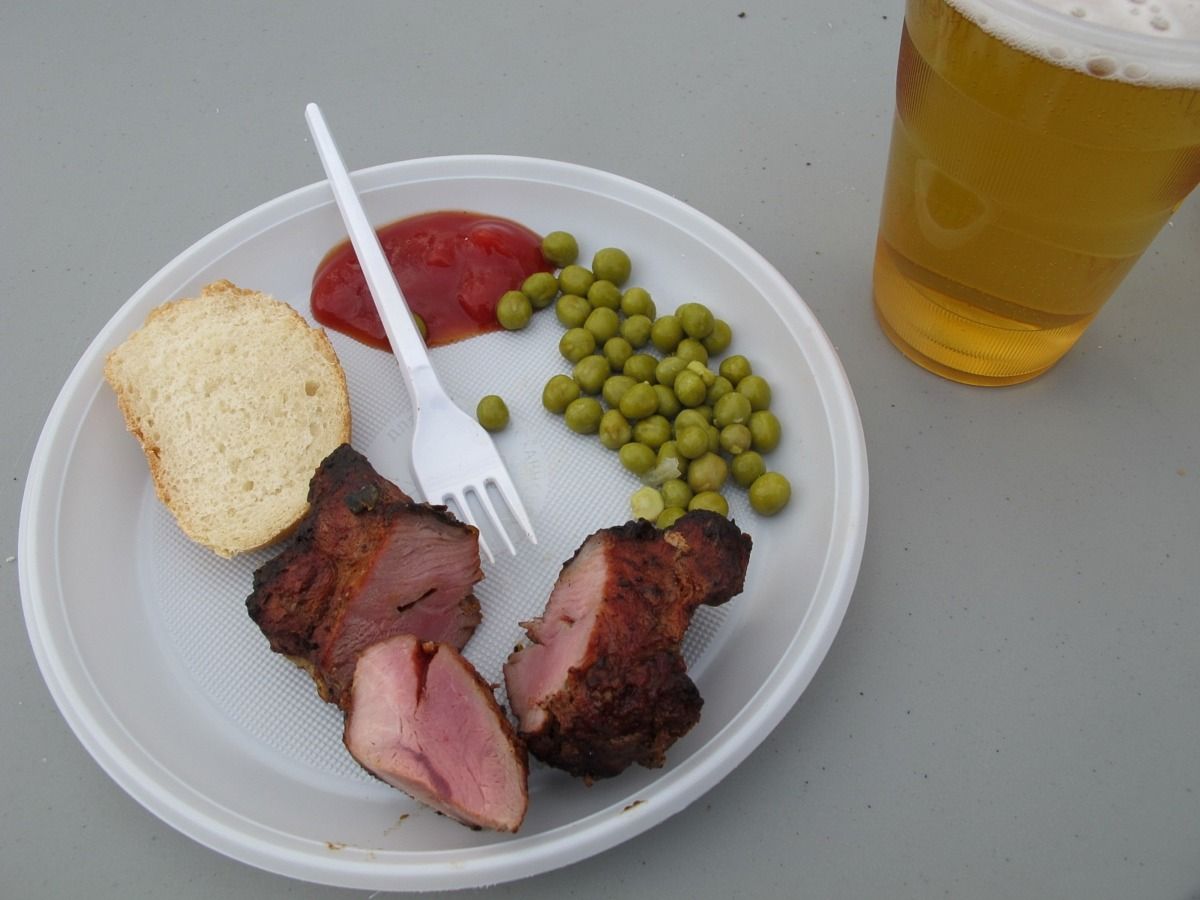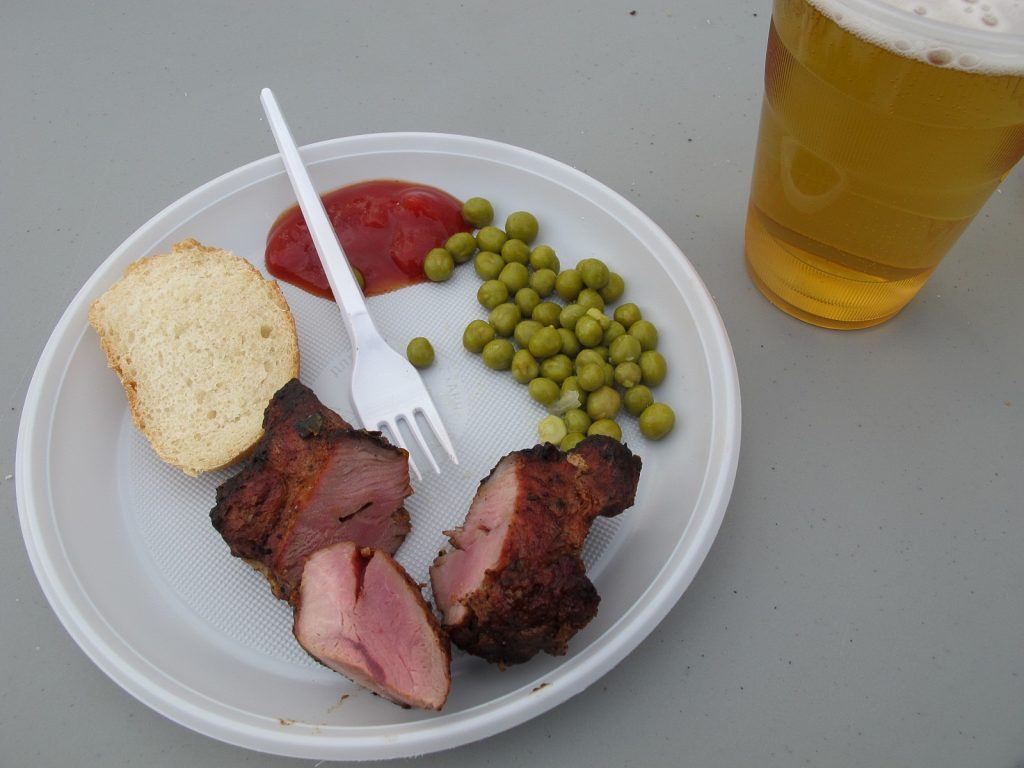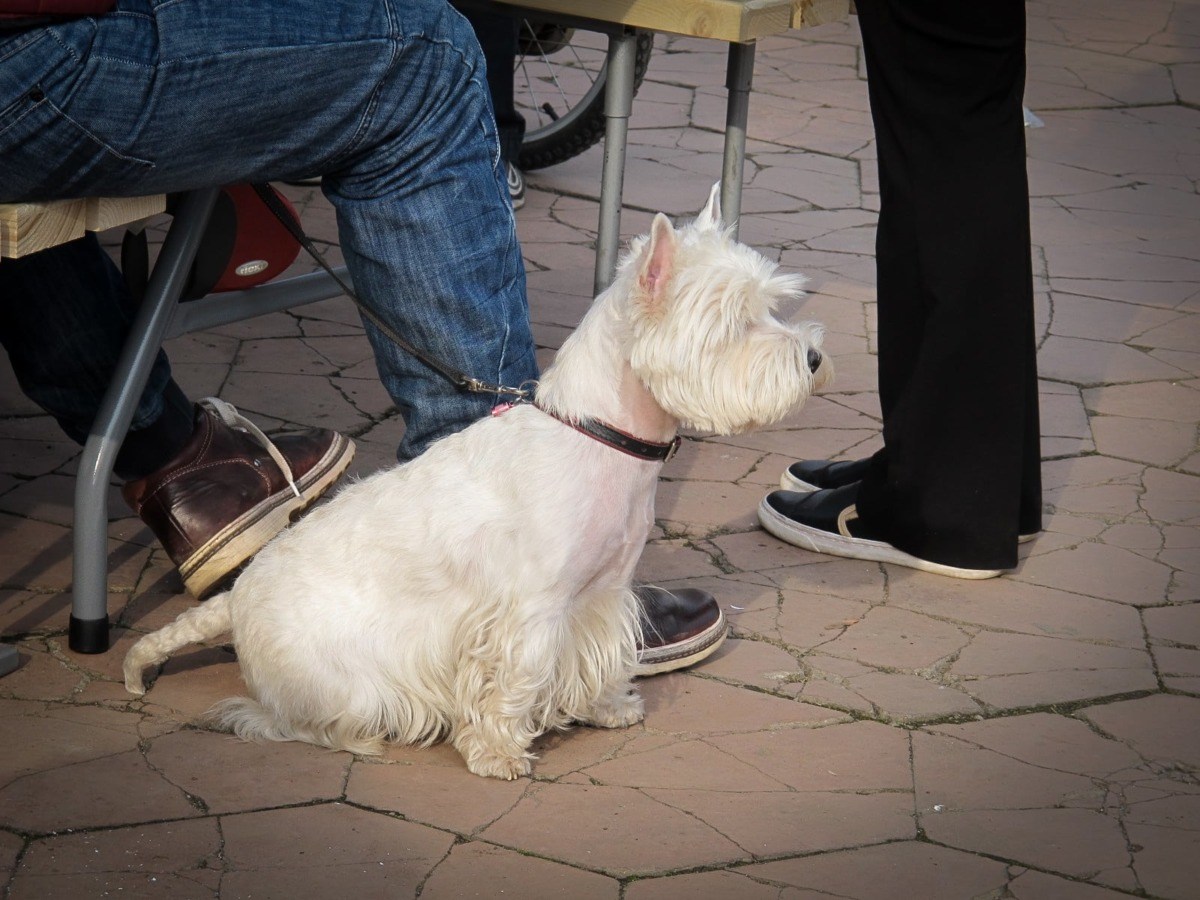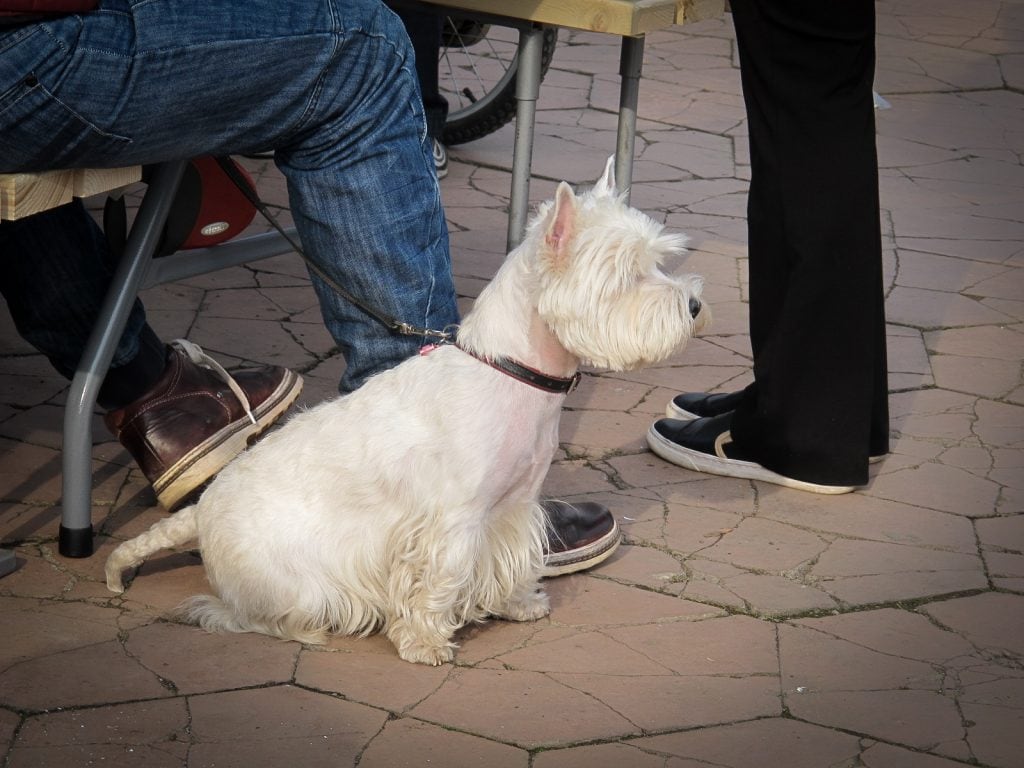 <A very pissed off dog.  You'd be pissed if you didn't get to don any amazing clothing as well.>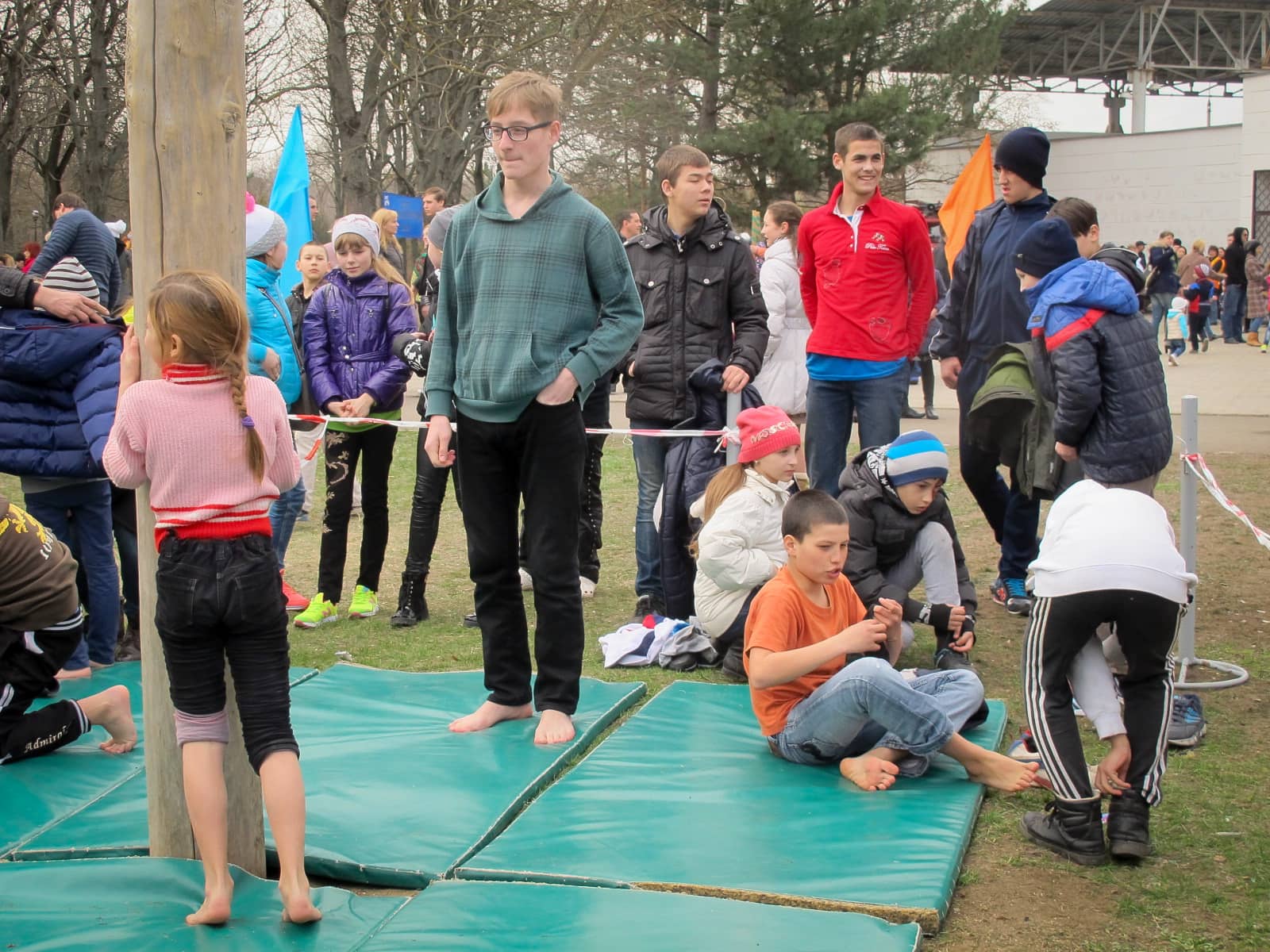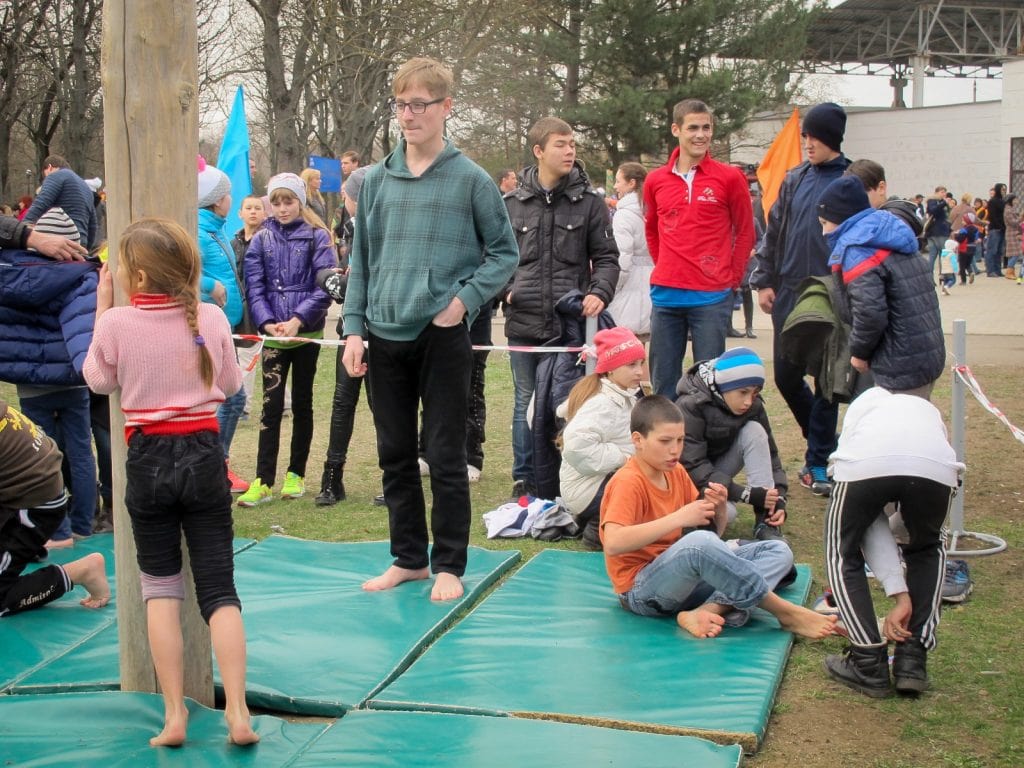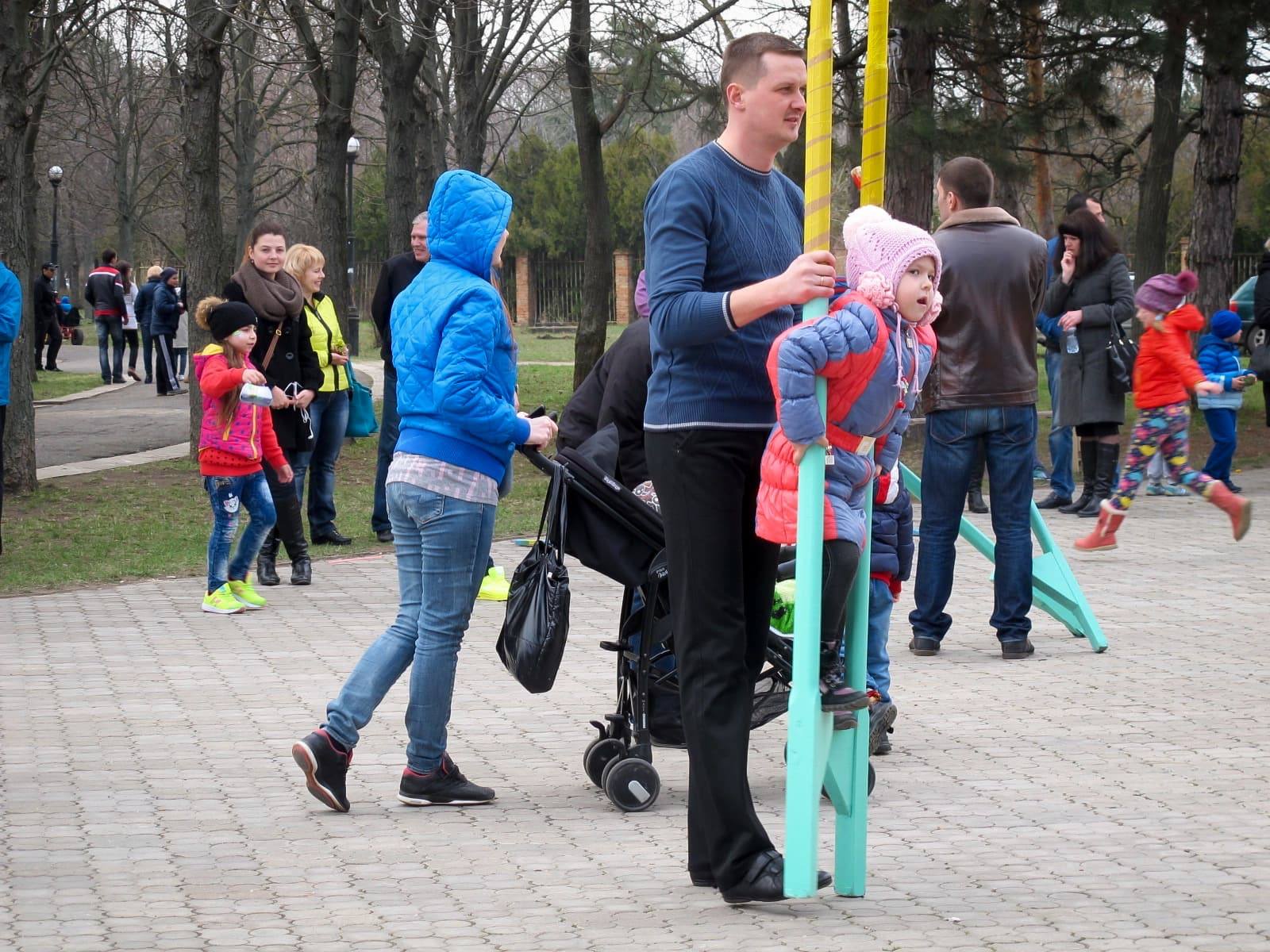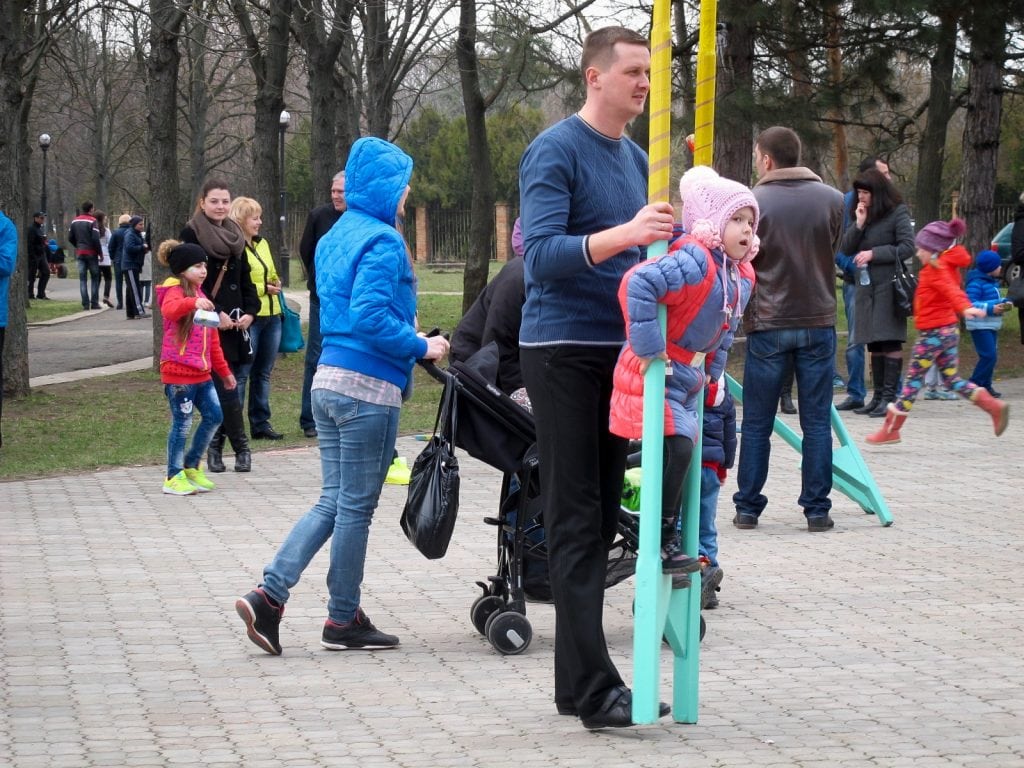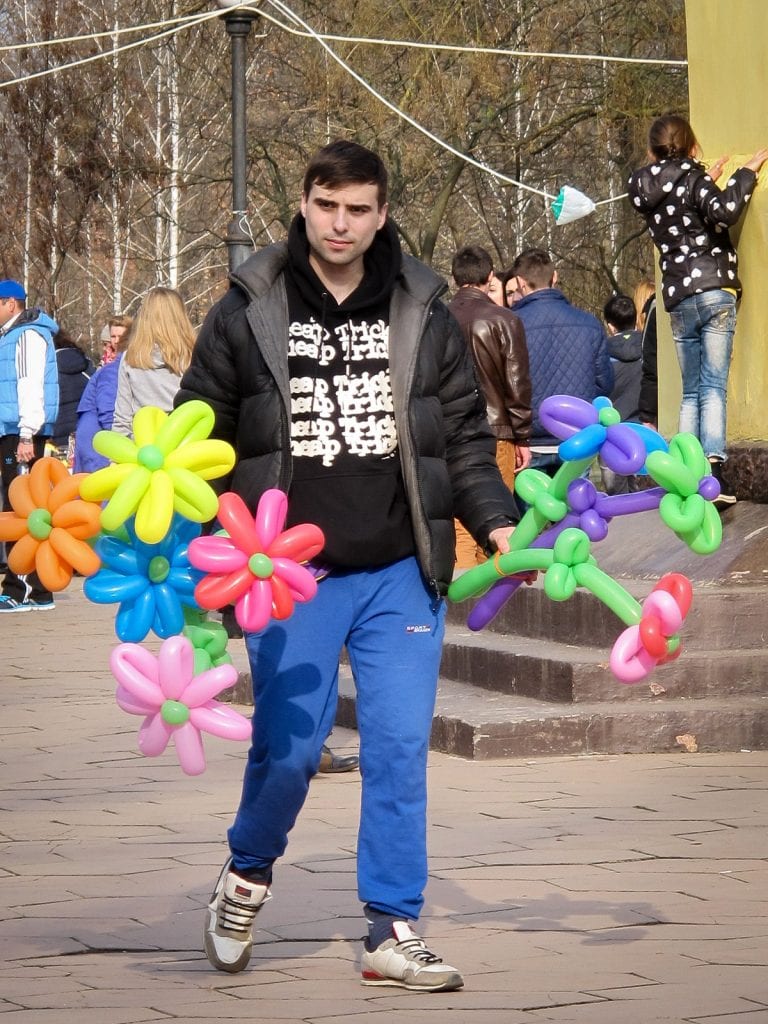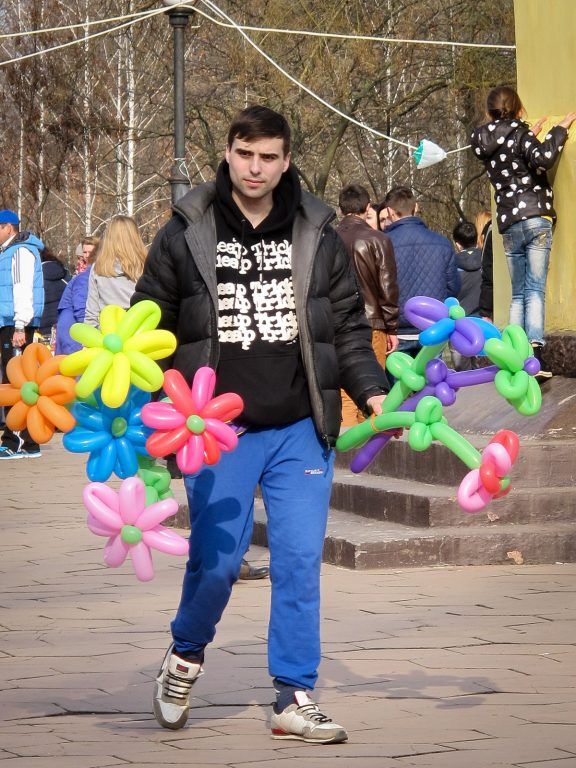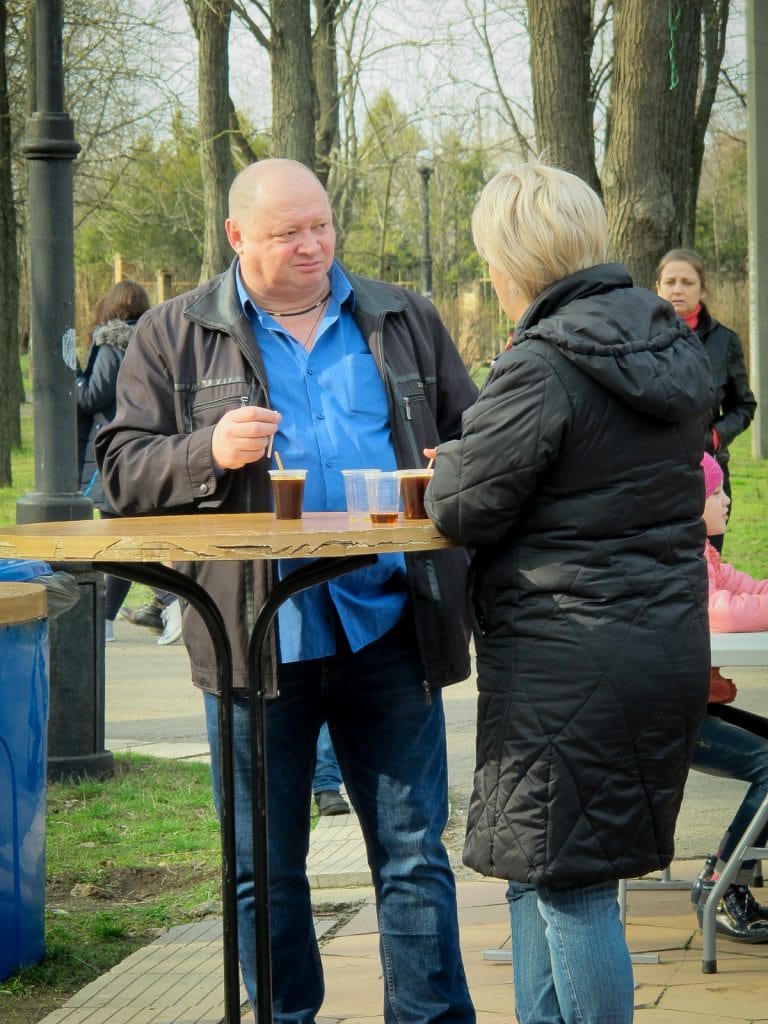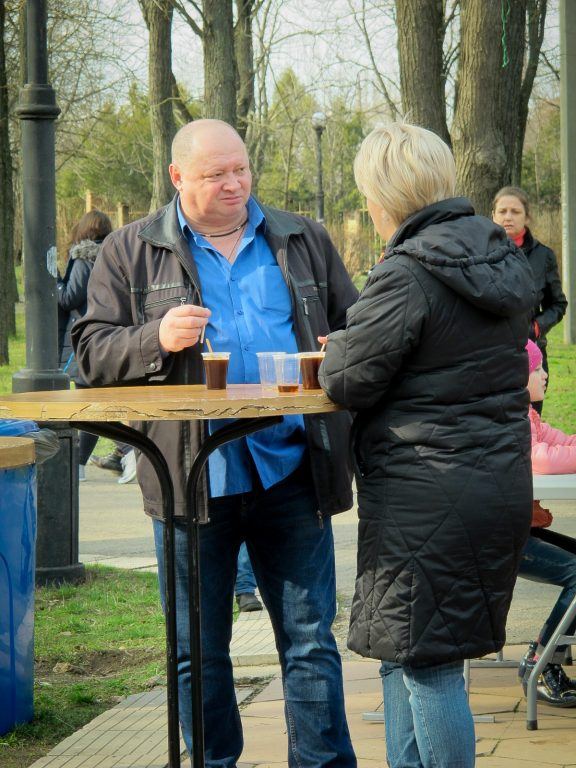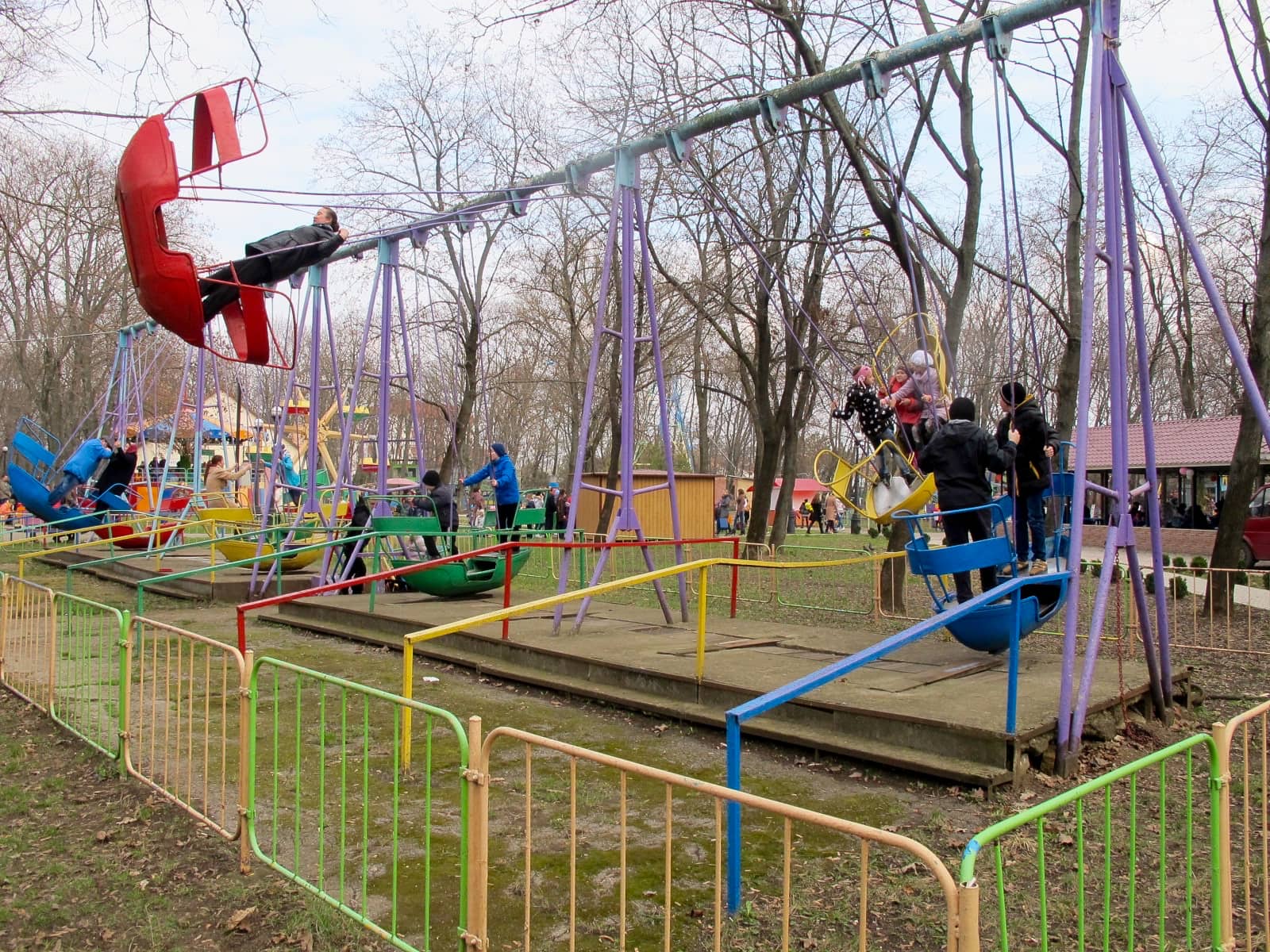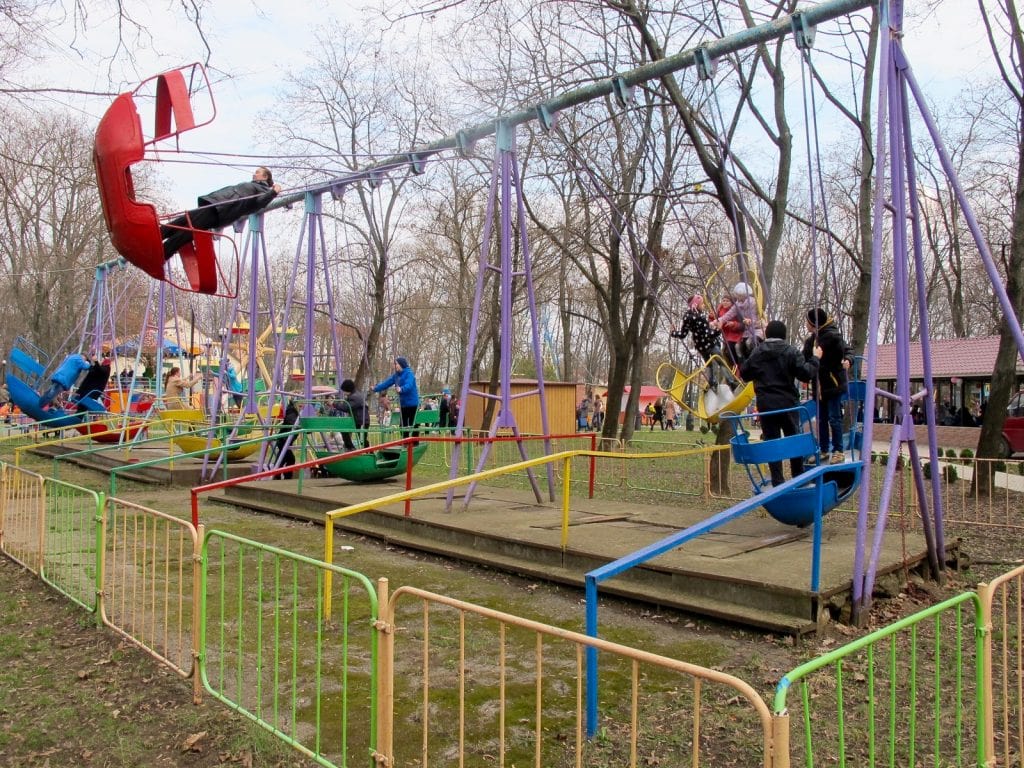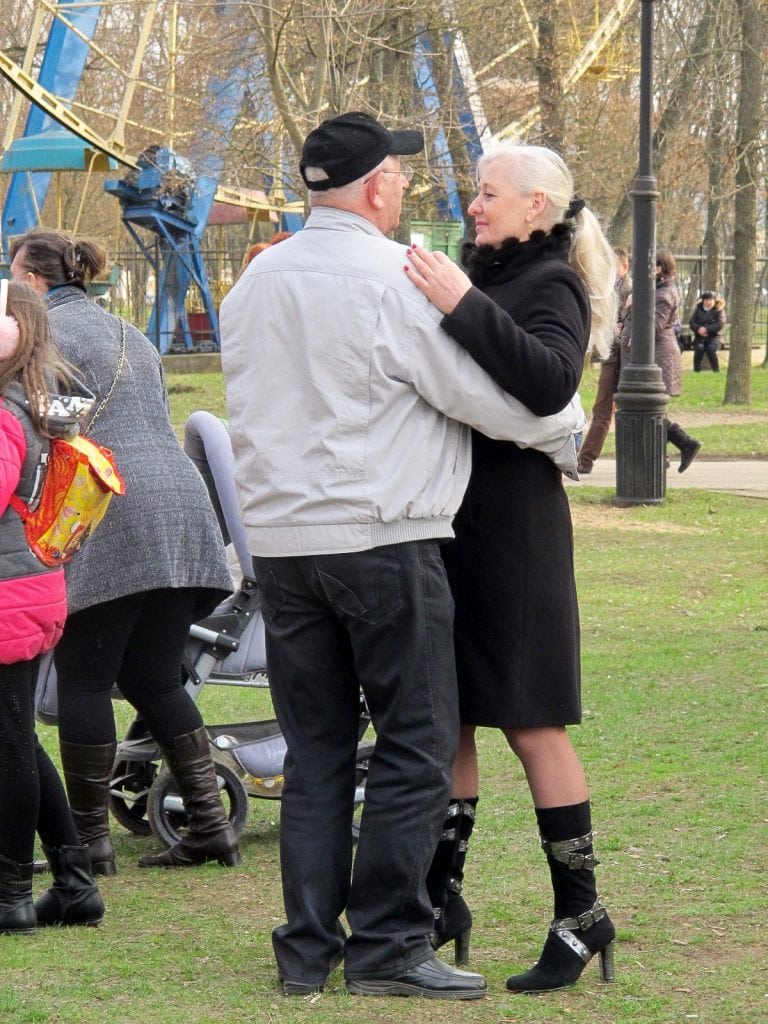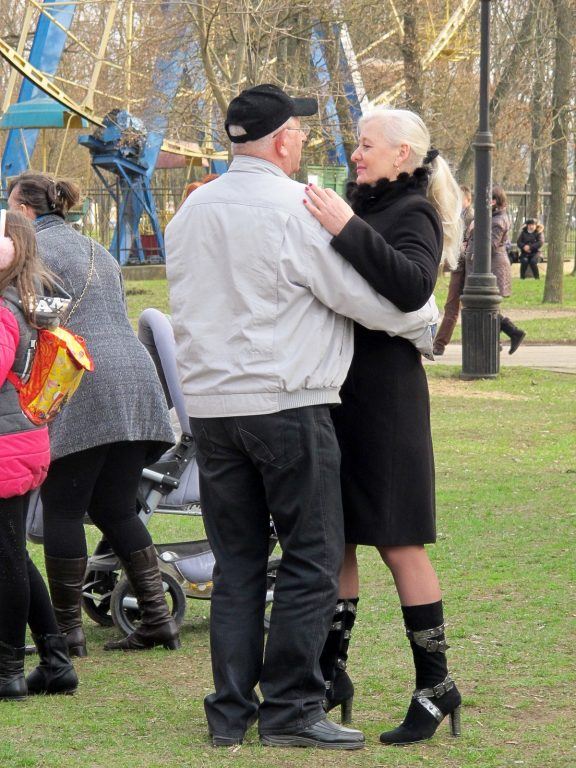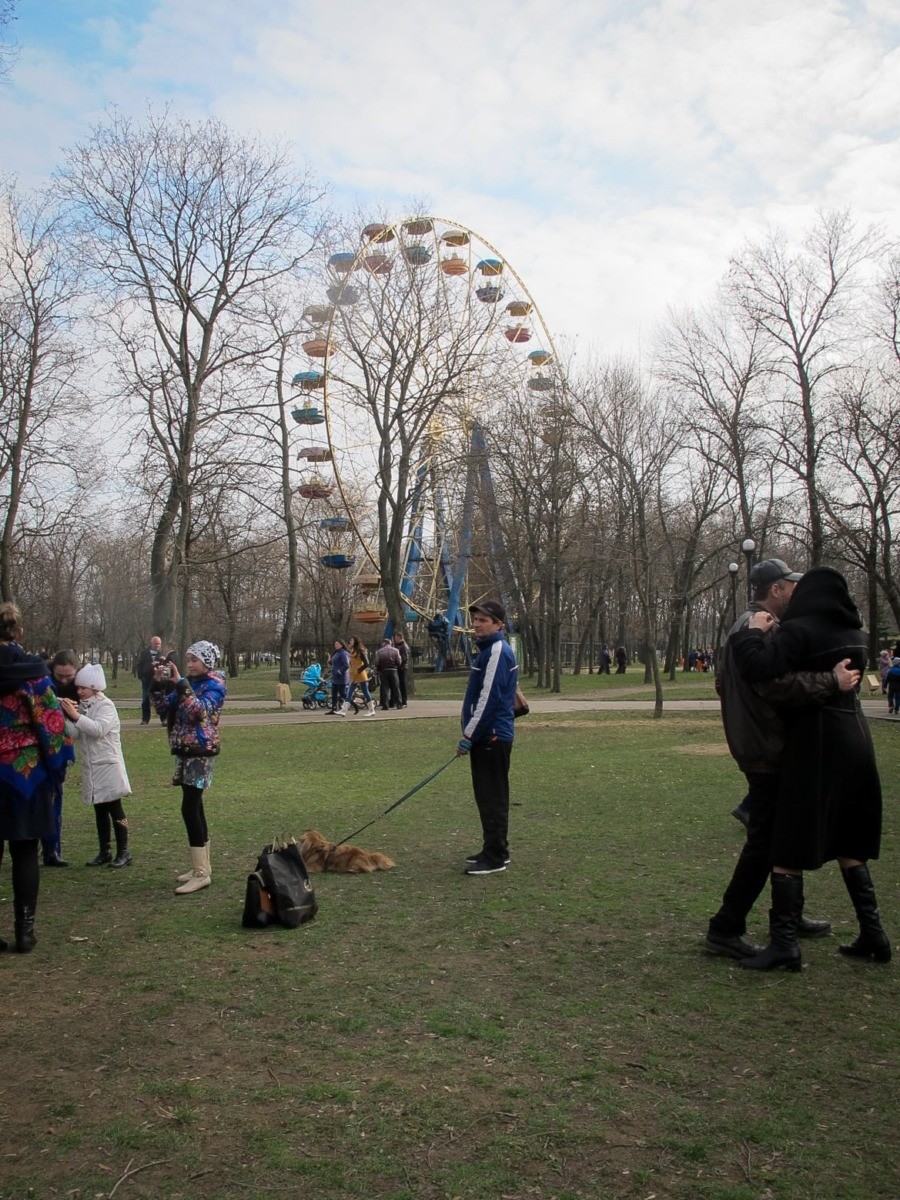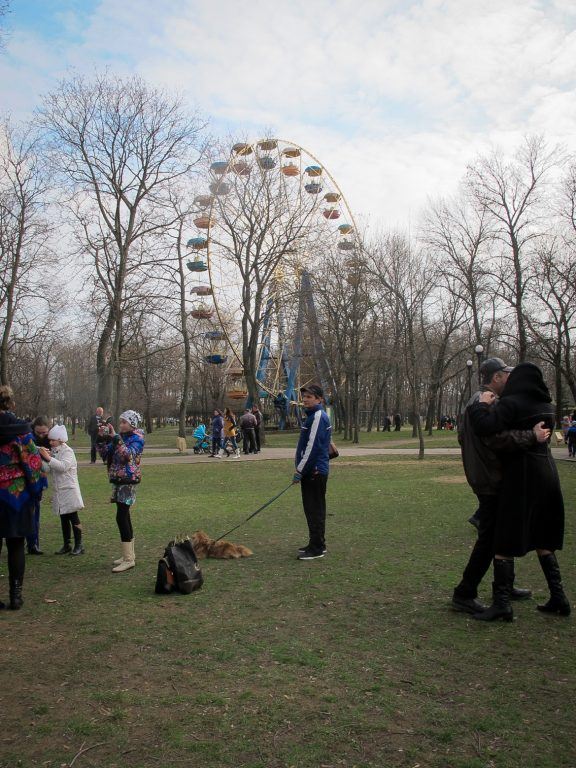 In retrospect, I think I picked the perfect week for a trip to Tiraspol and Transnistria.  While I still don't understand the peculiarities of Maslenitsa, I would gladly partake in the festivities again and again.