This guide details my experience testing out Loom Waterproof Sneakers – a 100% waterproof sneaker that is definitely the ideal travel companion whether I am home in Armenia or venturing through the wet streets of Bergen, Norway.
I have been trialing the shoe for about a month now and on different landscapes (and climates) around Armenia since I am unable to leave the country at the moment, so my experience is based on that.
Loom's 100% Waterproof Sneakers
I am extremely picky when it comes to the consideration of my footwear and purchasing new products. I have my own set of criteria when I decide to purchase sneakers or shoes and it's pretty rigid.
I have worn (and sometimes still wear) many brands but I haven't truly found a brand that I am loyal to just yet. My strict criteria of price, quality, and comfort make it hard to find a shoe that truly ticks all the boxes.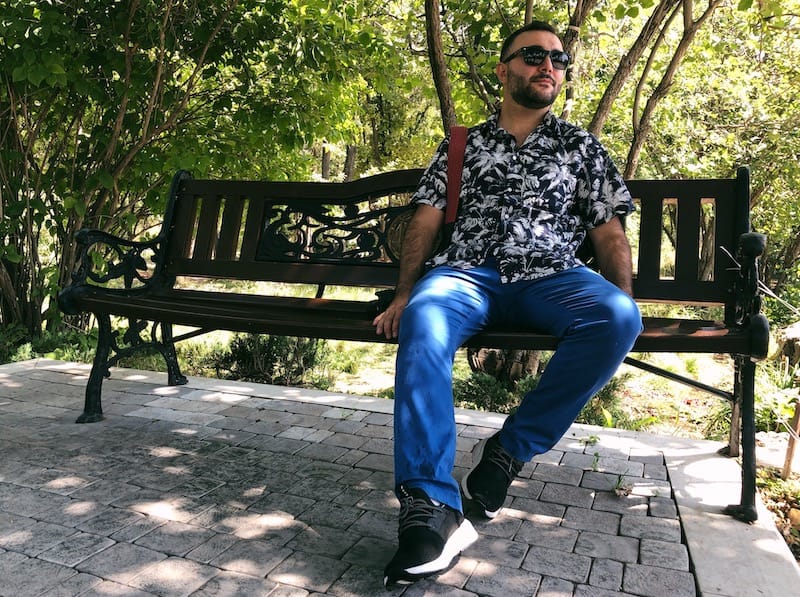 Recently, I have been on the hunt for some waterproof footwear after a traumatizing event hiking Aragats in the snow this past winter (withOUT waterproof boots). I knew I had some cool activities and trips in the future that would be dependent on good footwear.
So, when I tested out Loom Footwear's waterproof sneakers, I was extremely excited to see if I had finally found a pair of waterproof shoes that fit the bill.
This is a review of my experience with Loom Footwear and its waterproof sneakers.
Are Loom Footwear's Shoes 100% Waterproof?
The first thing that I really was concerned about was how waterproof the sneakers actually were. I have had bad experiences with other brands prior, so I was fairly skeptical.
Right after I received the shoes in the mail, I put them on the next day and headed to the beautiful mountains of Armenia and Lake Sevan to hike and camp… and test them out.
The first resistance test was done with the sneakers in lush Dilijan National Park as I used them to hike to a secret waterfall.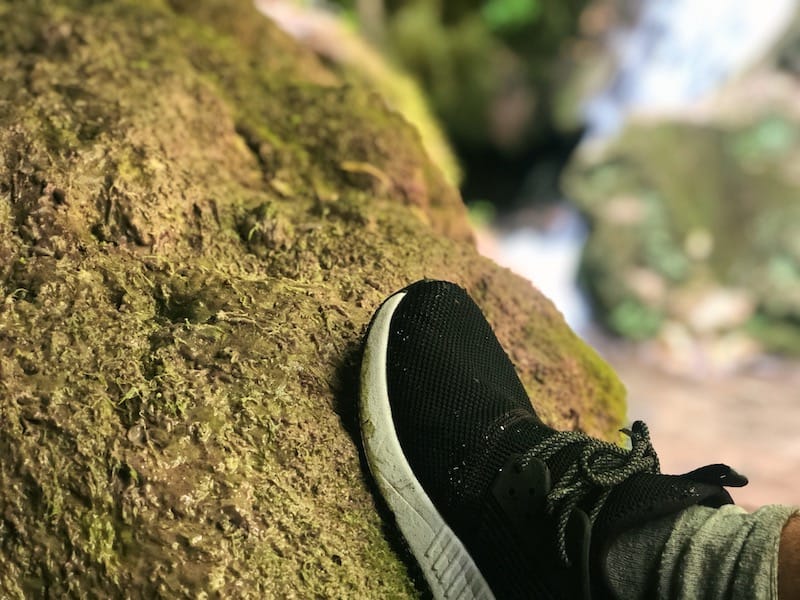 I will discuss how they were with hiking and friction later but I can state that I was trekking through a small and cold mountain river during the hike and not a single drop of water leaked inside of the shoes. This was remarkable for me because of past experiences with other brands and shoes.
Being able to walk through the stream and not get wet left my feet dry and able to feel comfortable without blisters or feeling gross in my shoes.
The next test I did was at Lake Sevan where we stopped to camp and kayak. I had the same result as I even tried walking into the lake itself with the shoes on. Not a single drop of water leaked through and it was impressive!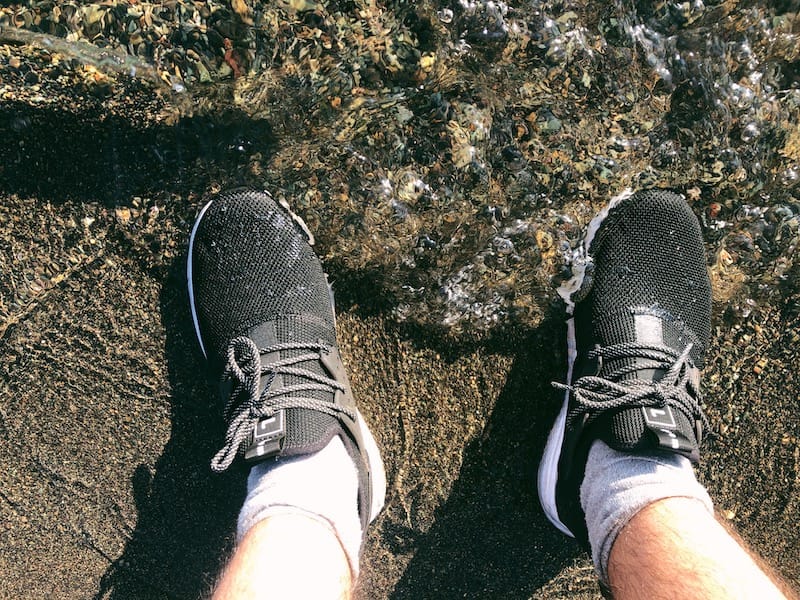 Armenia is generally a sunny country but it can get rainy and wet in the mountain regions, where I often find myself traveling. We also experience snow a bit and these are the perfect accompaniment for that type of weather. I am certain I will wear them year-round.
In addition, they are ideal for my travels outside of Armenia. They are lightweight and pack well and are super versatile for all types of weather it will be really nice to head on a trip and only pack one type of footwear rather than multiple pairs.
Are They Good For Hiking?
I like going on short hikes that don't require heavy-duty hiking boots but still need good shoes. Loom Waterproof Sneakers are ideal for this and active travelers will definitely find that they are comfortable and durable for short and easy hikes.
I am actually excited to test out my shoes on a bit more difficult hikes and see how they hold up. I don't typically recommend sneakers for hikes, but these were so comfortable and their waterproof nature left me confident that they would be great throughout the entire journey.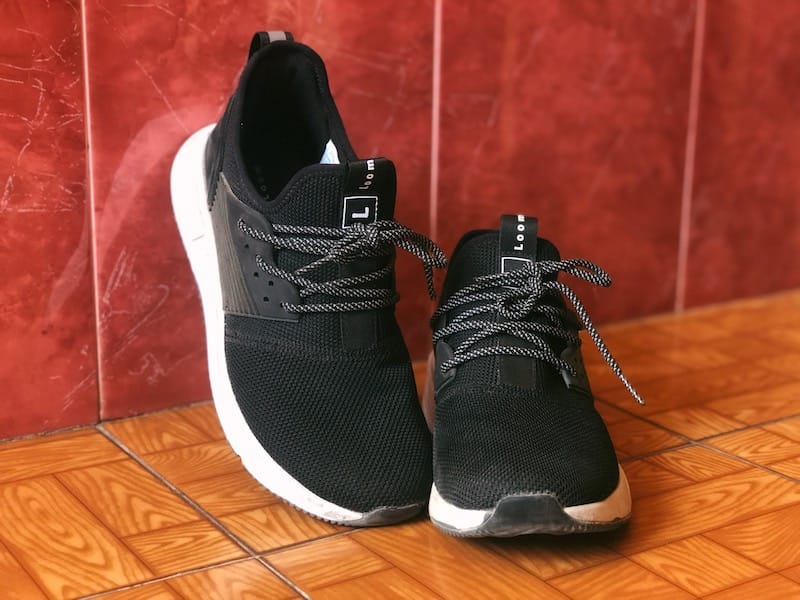 The traction on the bottom of the shoes was also impressive and worth noting. I was confident with my gait and grip the entire time I was using them on the hike.
Are They Lightweight and Comfortable?
Part of the reason I was so impressed and opted to trial them for hiking is that they are so lightweight! This helped my knees and quads stay sturdy and strong during the hike and all weekend.
This also makes them such a great thing to pack for traveling… whether you're visiting Norway in winter or Greece in summer.
They also allowed my feet to breathe well and I never felt restricted. By the end of the hike and day, my feet weren't hurting at all and I didn't even have to break the shoes in.
It is difficult to find products that tick all the boxes these days because brands tend to compromise one thing for another, but Loom waterproof sneakers didn't and made sure they met all the demands of their customers.
Note: I found the shoes extremely easy to clean, as well. I was able to easily wipe away the dirt and mud after my hike and they looked pristine and ready for another wear.
Stylish for Urban Environment
I assumed my waterproof sneakers would be ideal for activities but what I didn't really consider is how versatile they would be for everyday wearing.
They are minimalistic and actually pretty stylish, suitable for everything I wear and I feel comfortable wearing them with any outfit.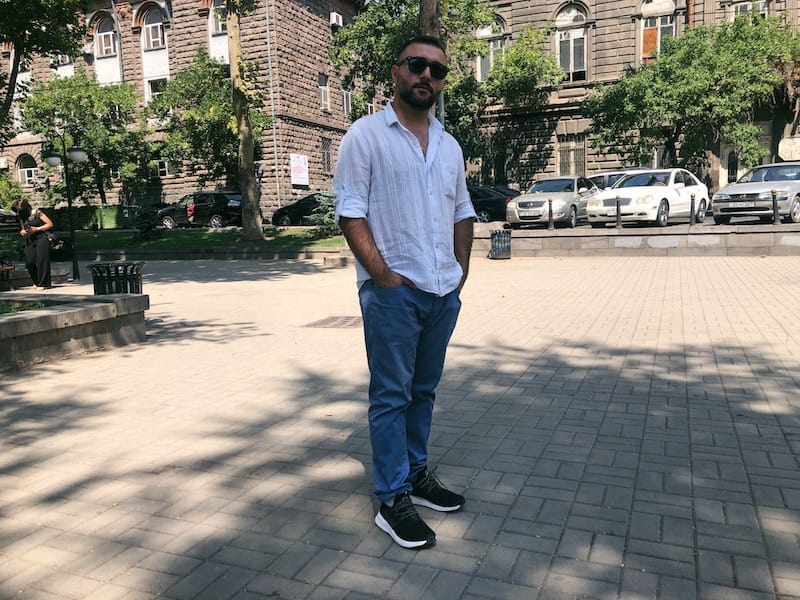 I have worn them with jeans, pants, and shorts and they looked fantastic with everything. It was nice to wear something that was comfortable and stylish at the same time. And, if the rare rain falls on Yerevan, I was prepared at all costs.
Would I recommend Loom Footwear's Waterproof Sneakers?
I think you need to first consider what you want out of a footwear product and if your criteria is the same as mine (as listed above), then absolutely.
My experience with Loom Footwear is that it was a high-quality product that could get down and dirty with any type of weather or environment, but could also shine with the best of them on a night out or a walk through the city.
They are also ideal for travel because they are lightweight and the minimalistic design makes them versatile to wear with everything in your suitcase.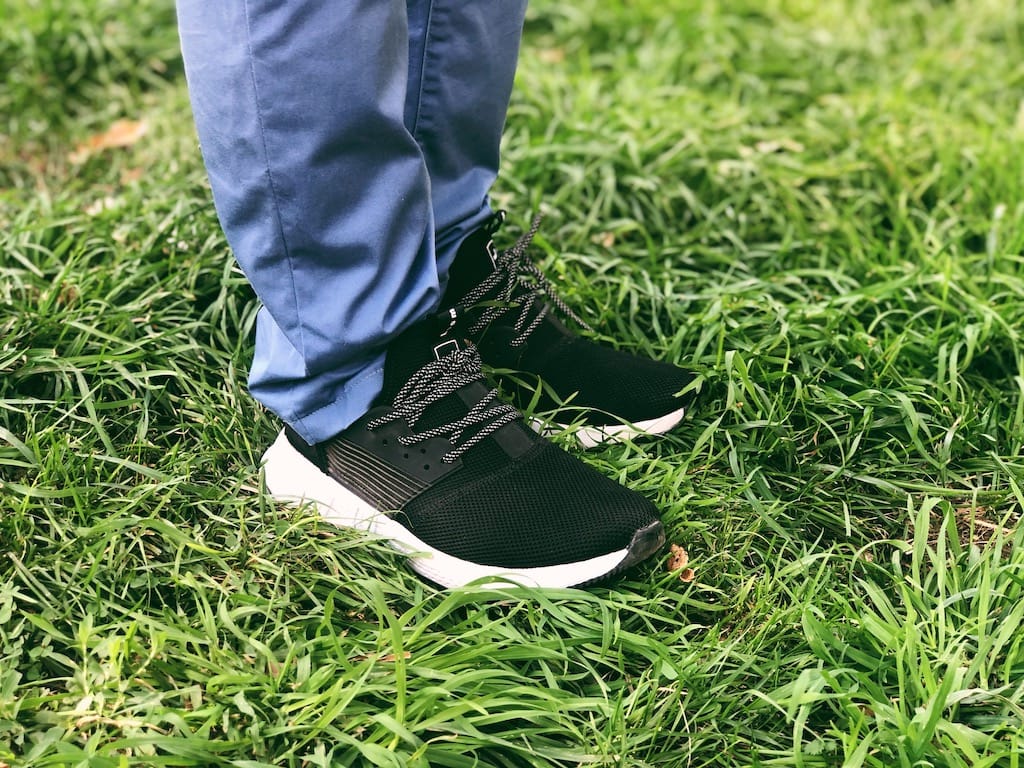 If you're on the hunt for waterproof sneakers, these are 100% your best bet. I am wearing mine on a daily basis and really love them and will continue wearing them and hope to venture out of Armenia with them soon!
So in a conclusion, my experience with Loom Waterproof Sneakers has been very positive, and I'm recommending them for outdoor activities and a daily basis because they are, indeed, universal sneakers.
>> Click here to save 10% with the code 'MGS10' on your own pair of Loom Sneakers! <<
**Disclaimer: Loom Footwear sent me a pair of their shoes to test out and review. All opinions are my own- these are truly great sneakers!
PIN IT FOR LATER!