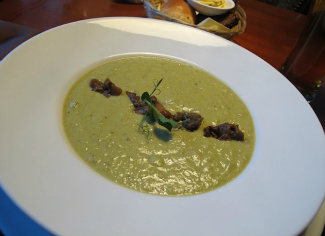 This post may contain affiliate links which means if you purchase something through that link, we will make a small commission at no additional cost to you. Think of it as buying a cup of coffee for us on someone else. Thanks and enjoy!


While being a bit underwhelmed with Riga as a whole, one thing I can assure you did impress me was the food I consumed when I was there. 
Now, I have no idea what I ate by name (my hands were too cold to write anything down that entire day and I was too lazy to take menu photos), but I can tell you roughly what it was.  No telling if it is true Latvian food, but the waitresses told me it was, and since they were Latvian, I will take their word for it.
The first thing I had was a pureed potato and leek soup with mushrooms as decoration.  I did not know this would come pureed.  If I had known that, I would have gagged and not ordered it (I once sent vegetable soup back in Ireland because they pureed vegetables and called that vegetable soup…nasty).  But I'm glad I ordered it.  It was outstanding.  I thought the leek might overpower the potato but turned out to be the perfect complement to it instead.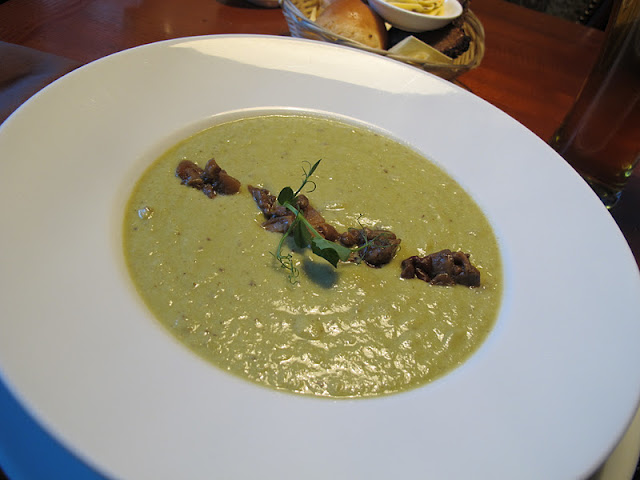 The second thing I ate was some type of dumpling that had a pork in it, smothered in butter.  No idea of a name, but it came with a side of sour cream, and any food tastes better with sour cream.  So, all in all, it was delicious.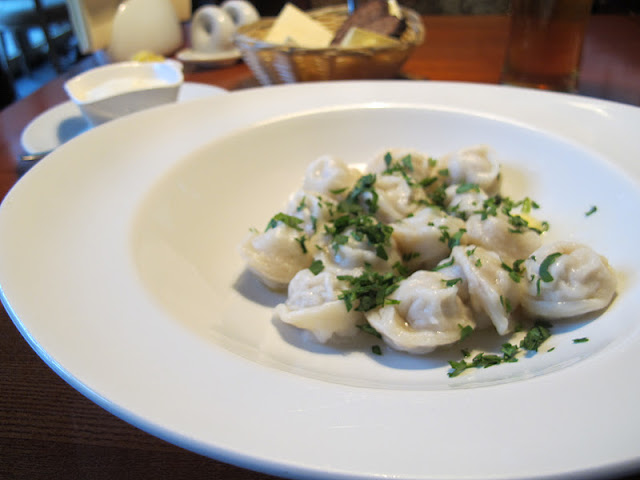 In true tradition, my favorite part of the meal was in this glass: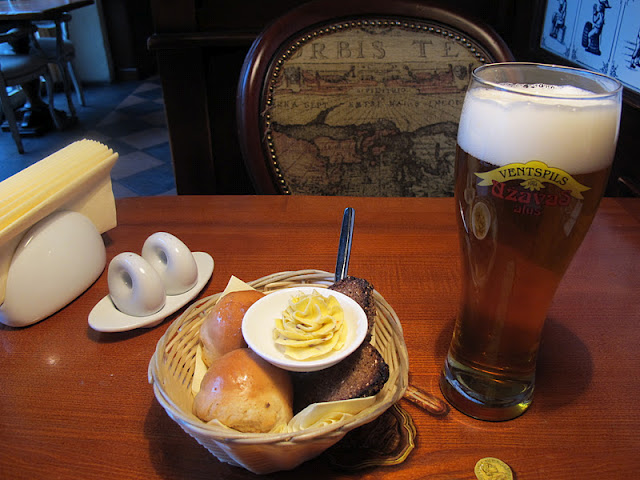 All of this food at a restaurant around Old Town costs me around $15-$20, which I thought was a lot, but I didn't take much consideration of prices having come from Ukraine where I maybe spent $75 in total for 3-4 days.  
I also consumed some mulled wine and what not throughout the markets in town.  I did not get photos of it, but man were they tasty!  I also had this snack which was half of a sausage wrapped in a pretzel bun and salt.  Felt like I was in Germany for a second.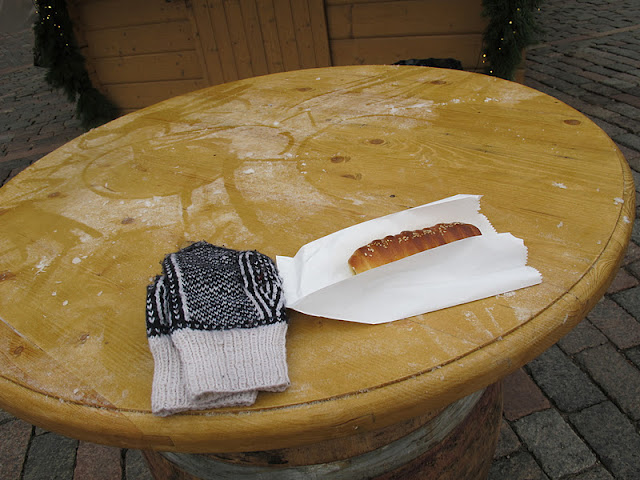 Anyways, while Riga did not completely win my heart, I wouldn't mind taking another trip back…just to eat.