After spending copious amounts of time waiting on or using public transportation in Thailand, I was surprisingly quite anxious to get down into Malaysia and Singapore, where I knew public transportation operated in a more efficient manner. Therefore, I had no reservations when it came to booking a bus ticket as opposed to a plane or train ticket from Malaysia's capital city down heading south to Singapore. Below is a short tutorial of how to get from Kuala Lumpur to Singapore by bus.
Click here if you're looking for what to do if you have 2 days in Singapore.
If you're considering the same, here are some easy steps to go about doing it the way I did it (I am sure there are other ways to get there…this was my route):
1) Head down to KL Sentral (or Kuala Lumpur Central Station). The trains leave frequently; I caught the 8am train in order to catch an 8:45am bus.
2) Once you're at KL Sentral, take the KLIA Transit Line to BTS, or Bandar Tasik Selatan. Make sure you take the KLIA Transit and NOT the Express line. Otherwise you end up at the Kuala Lumpur International Airport. Yikes.
3) After arriving at BTS, you will go up the escalators and take a left to head to the bus station.

4) Once entering the bus station, you will take a right and go to the ticket counter and inform them that you're heading to Singapore, and they should be able to issue you a ticket right there. It costs me RM46.10 (approximately $12). Be sure you ask which gate your bus leaves from as the sign may indicate a different destination than Singapore.
waiting for the bus
5) The buses leave from downstairs…so make sure you grab some snacks before boarding because it is an almost 5-hour bus ride with two short breaks.
rest stops 1 and 2
Once you're on the bus, don't get too comfortable…this may not be your only bus.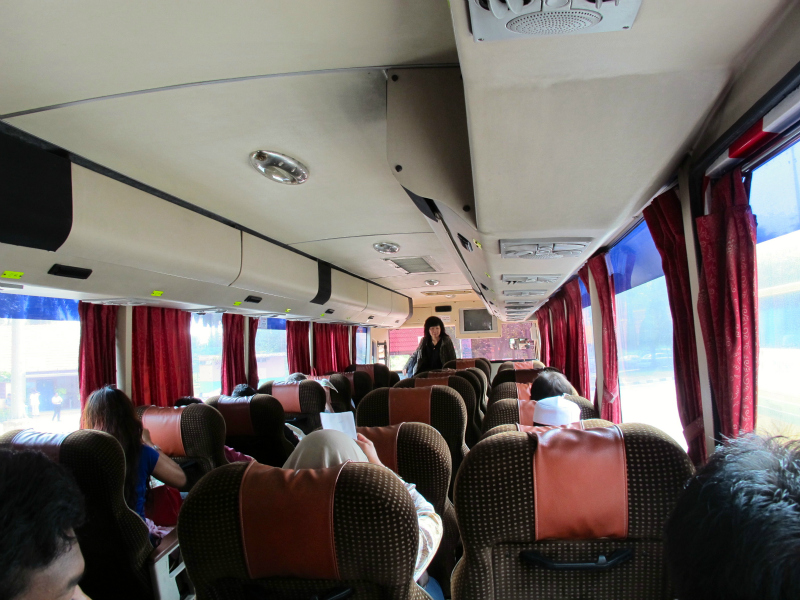 On my first rest stop, I got out and stretched and made friends with an older Australian guy who was coming back from time spent in Myanmar. On the second rest stop, we were pulled aside as we loaded back onto the bus and were moved to another bus. Evidently, sometimes drivers will pawn you off on other drivers if there are not many people heading to your destination…or something of that sort. Anyways, just be sure you check with the driver if you see him/her making communication with another bus driver to assure you that you are still in fact, heading to Singapore.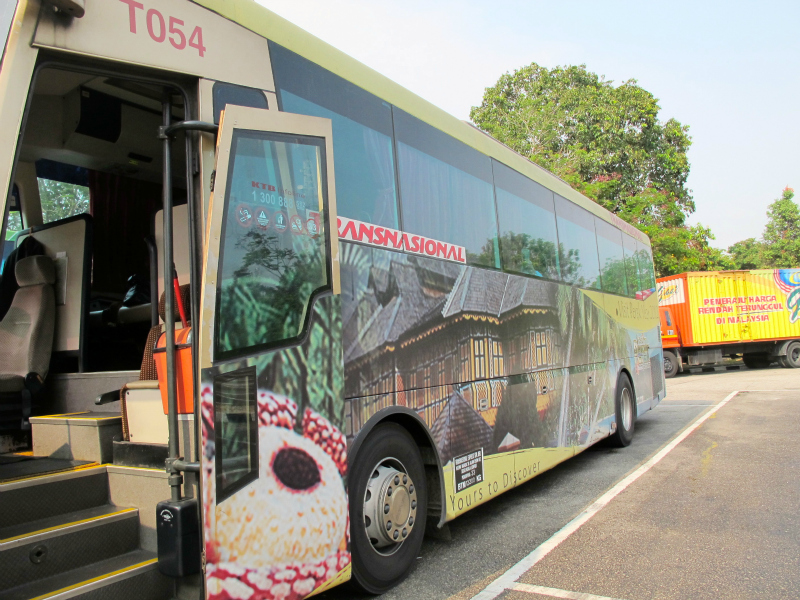 After I was switched from one bus to another, with only the Australian guy, we spoke to everyone else and found out they were heading to Singapore, as well (we were still the only two non-Malaysians on the bus).
All went well the rest of the trip (minus my Australian friend getting detained by Singapore customs and me never getting to say goodbye) and we arrived in Singapore on time and with no issues or bouts of traffic.
Once arriving in Singapore, they do kind of just drop you off in the middle of the city with nothing nearby. I found it easy to follow MRT signs that were methodically placed all over the city to the nearest stop (which ended up being 'Lavender'), but if issues arise, cabs are ubiquitous and always in your line of vision.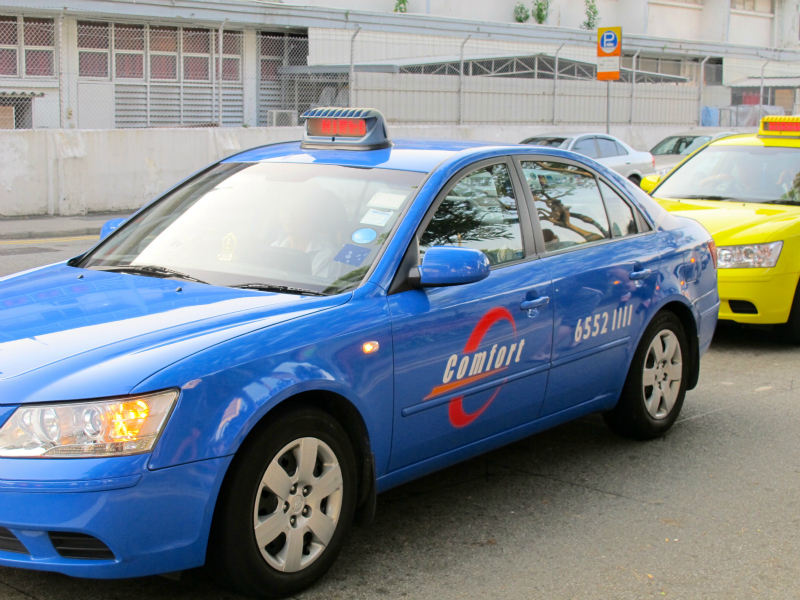 Time from KL to Singapore: almost 5 hours
Price: RM46.10 (around $12)
Suggested Reading:
5 Things to Do in Kuala Lumpur