Kryvyi Rih has always been on my Ukraine travel list. In fact, I have almost traveled there on two different occasions prior to my actual trip there a little over a month ago.
Please note that I do NOT encourage traveling to Ukraine currently and will not be doing so myself. I will update all Ukraine content on this website in due time. Thanks!
The problem with the industrial, Eastern Ukrainian city is that it really isn't a tourist hub. But then again, neither was Dnipro. Or Kharkiv. Or Zaporizhia.
In fact, before I wrote my usual impressions posts, there wasn't really any information out there about any of the aforementioned cities in English. But Kryvyi Rih seems to be even further removed from people's minds. Why?
I have to assume it is because of its industrial nature. Or perhaps because it constantly ranks as the most polluted city in Ukraine. Krivoy Rog, the Russian spelling, may just have been my surprise destination of the year.
Even the locals of Kryvyi Rih, Ukraine were shocked to hear that when I was there. Fortunately for me, Ukraine is visa-free. But if it is not visa-free for you, you can easily fill out a visa Ukraine application form and have a chance to go there too. Here are my impressions along with a quick travel guide to Kryvyi Rih.
Why Did I Go To Kryvyi Rih?
To be honest, I traveled to Kryvyi Rih because I was curious about how a city with an industrial history measures up to other cities in today's modern and digital society.
Kryvyi Rih is the eighth largest city in Ukraine and the 'industrial' steel and iron hub of the country, and arguably all of Eastern Europe. There are obviously more things to do in Kyiv than Kryvyi Rih, but I didn't care.
My family originates from an area outside of Pittsburgh, Pennsylvania so these types of cities fascinate and are familiar to me.
My parents left their home in the Ohio Valley and eventually raised me in Richmond, Virginia, a city that was far more white-collar than the 1980s Pittsburgh area and the Ohio Valley that they grew up in.
I love traveling to cities that share similar traits to Rust Belt regions of the United States because I have a deep admiration for the people that work their tails off to make a living to support their family in such labor-intensive jobs.
While Kryvyi Rih was on my mind for several reasons, that was a major one.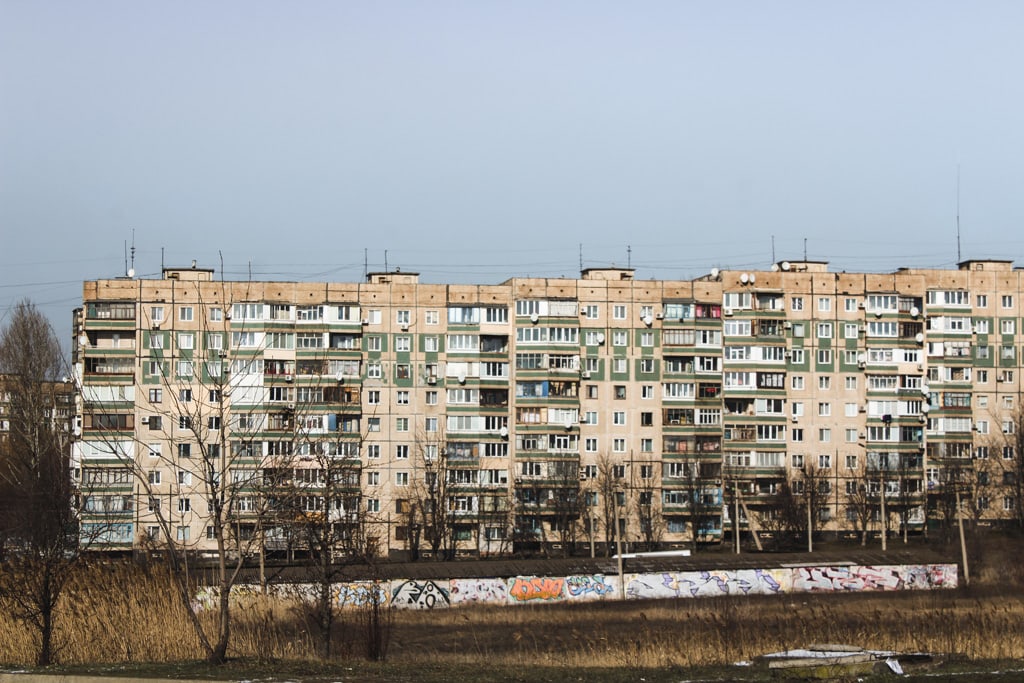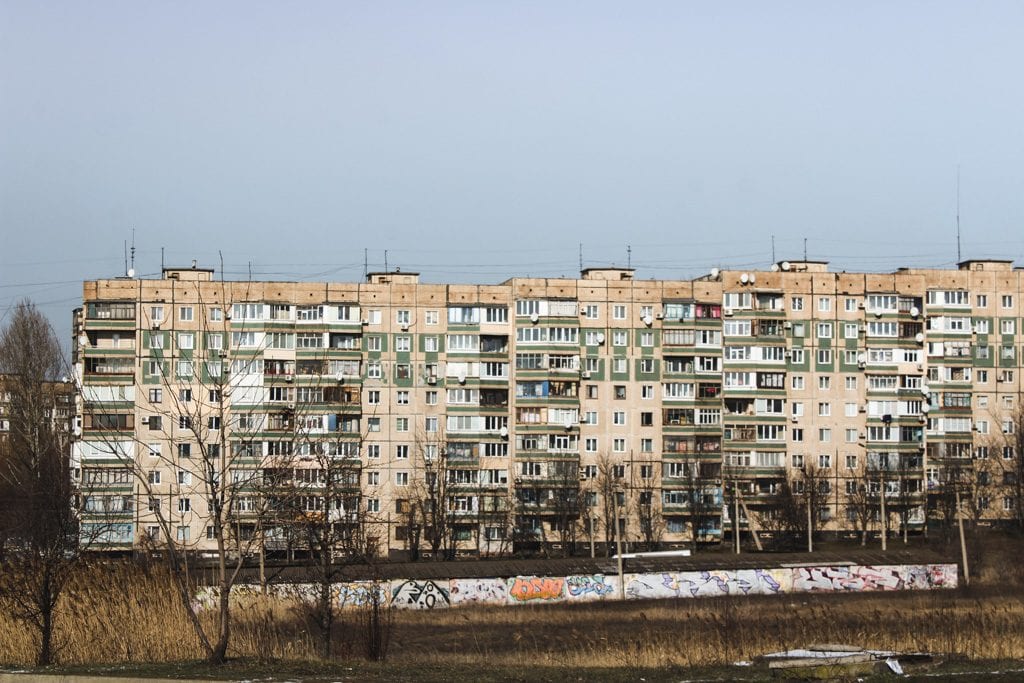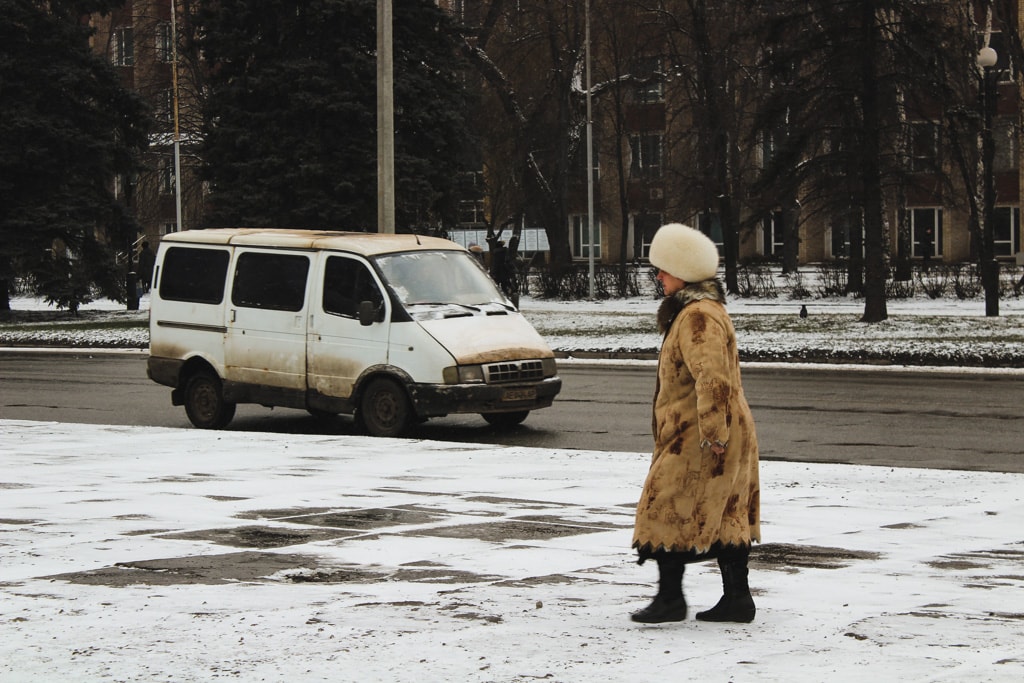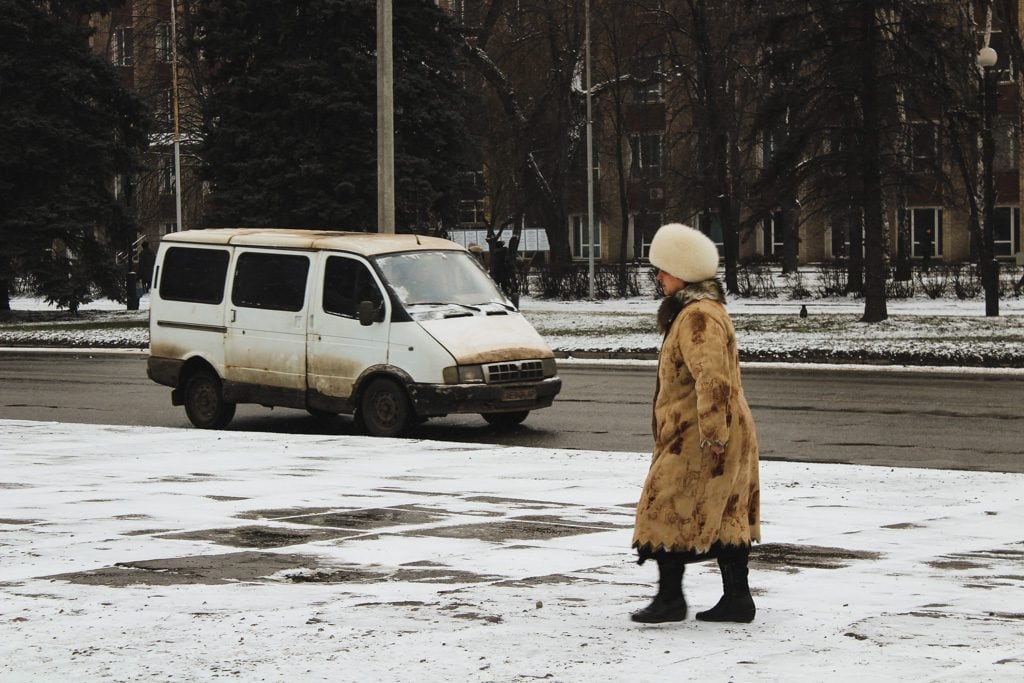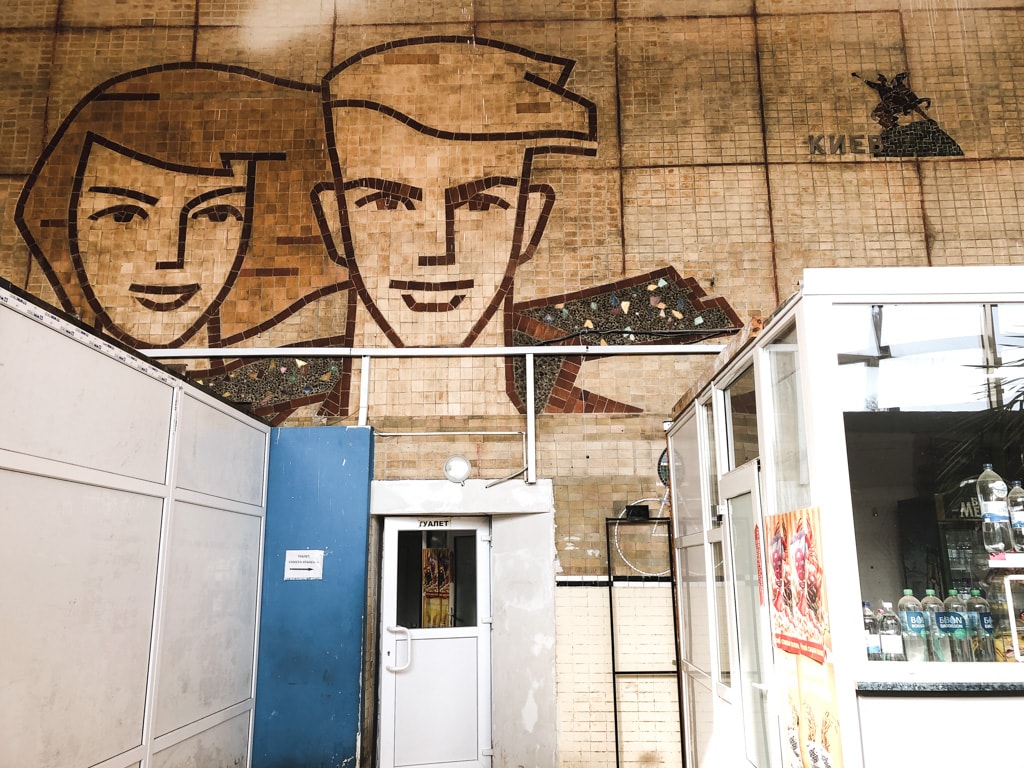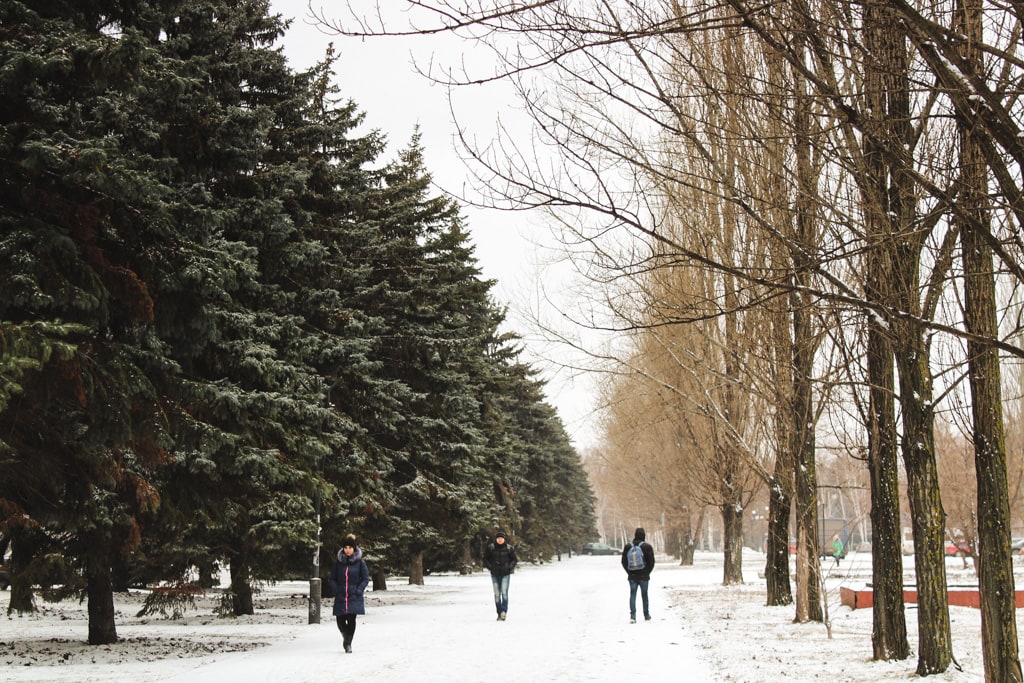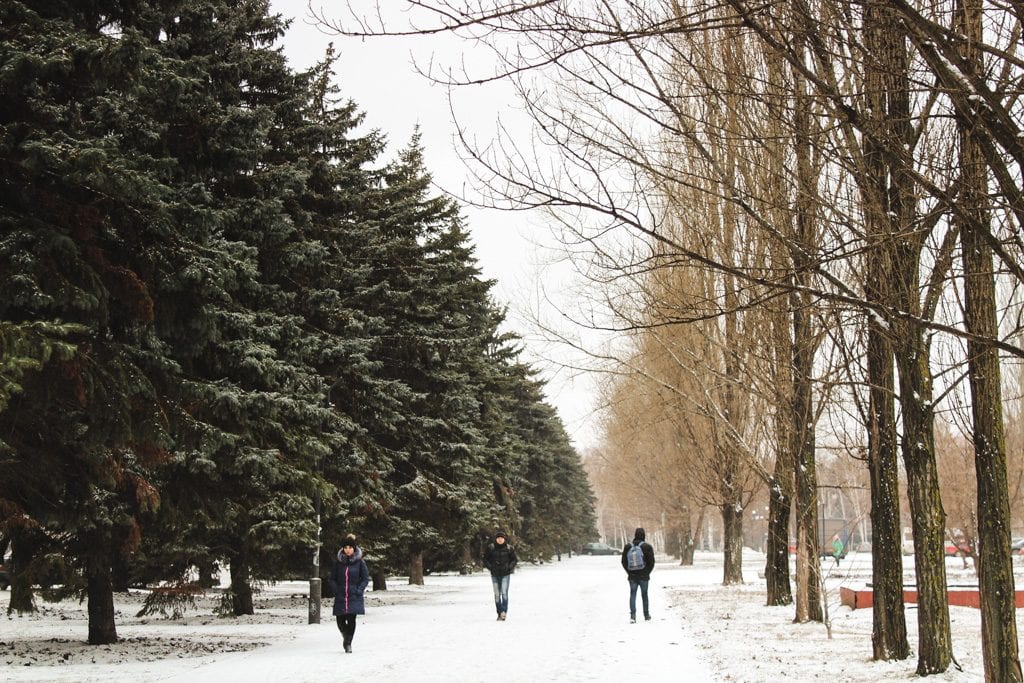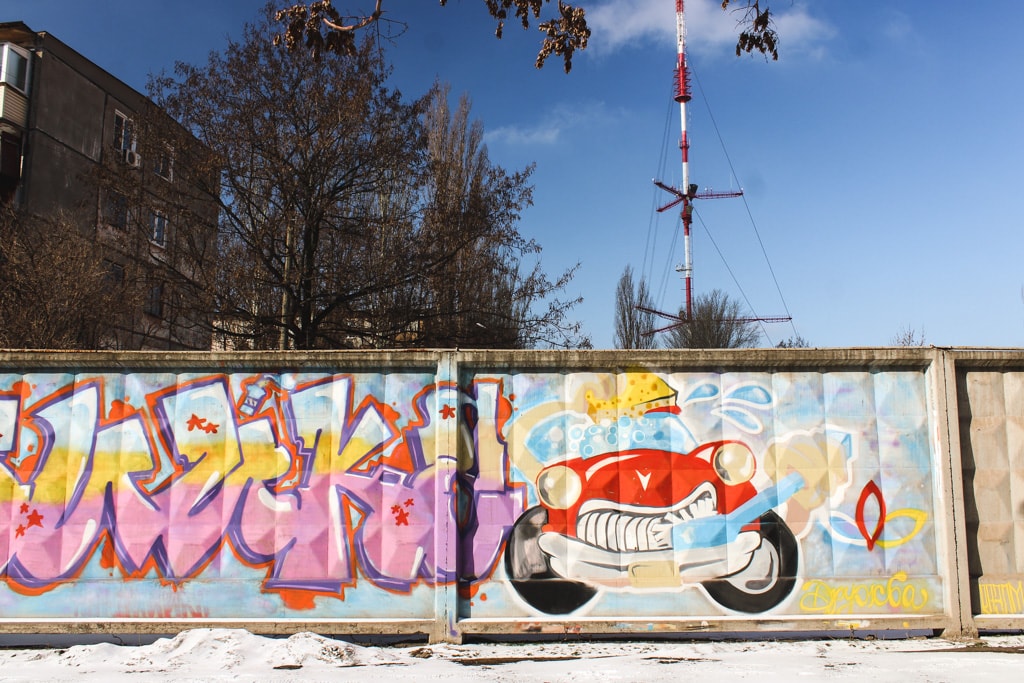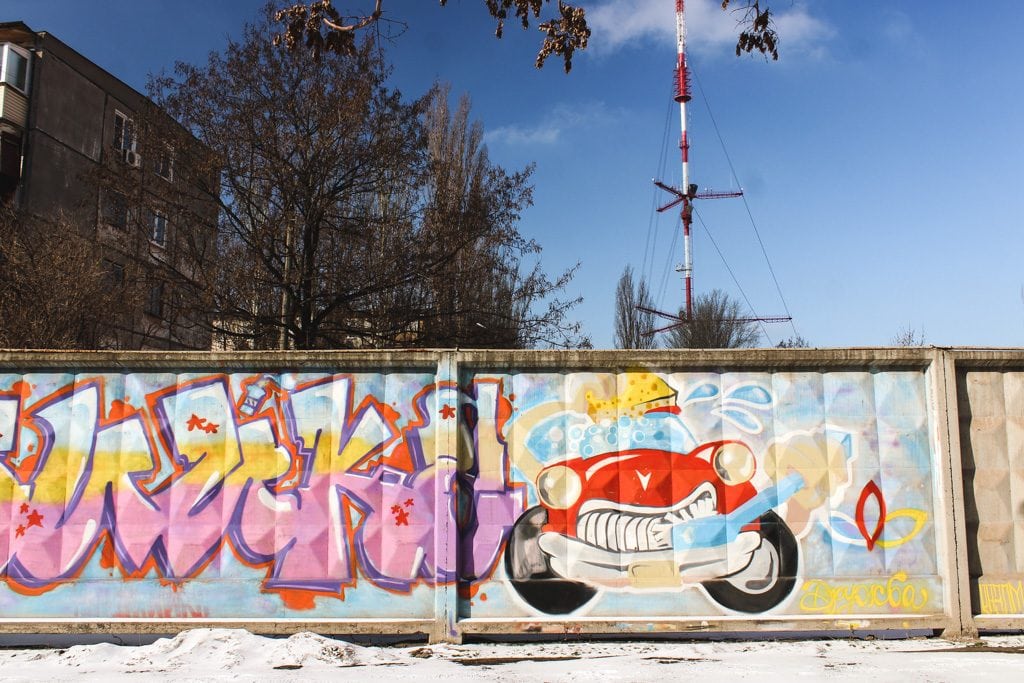 Arriving in Kryvyi Rih
I came to KR by train from Zaporizhia. The train was merely a few hours long and quite an unremarkable journey. I treated myself to a first-class ticket because I booked last minute after I decided to leave Zaporizhia a day early.
Once I arrived in KR, the atmosphere was a bit melancholy and I felt a bit stressed as I hadn't planned on how I was going to get to the place I was staying at Kryvyi Rih called Hotel Druzhba.
There weren't too many taxis around and no one was up in my face yelling "Taxi! Taxi!". I didn't have Uber downloaded on my phone. I finally wandered around enough to find one after going to an ATM.
He was so shocked to see a tourist that he didn't even know how to go about asking me for an absurd amount of money. That was the moment I knew Kryvyi Rih and I would get along just fine.
The taxi dropped me off at Hotel Druzhba after a ten to fifteen-minute ride across the city. The city was dismal and doleful at first glance, just as I had anticipated.
Once we arrived at the hotel, I quickly realized that I was staying at the best and most well-known hotel in Kryvyi Rih.
The lobby was brimming with photos of all the Ukrainian celebrities who had stayed at Druzhba over the years, including one of my favorite Ukrainian bands, VIA Gra (now called Nu Virgos).
If I played my cards right, maybe I could end up on the wall as 'most random guest' (spoiler alert: no such luck although they probably considered putting me on the wall for being the 'guest who moved to four different rooms throughout her stay because the wifi wouldn't work well enough for her').
After checking into my hotel and confusing people with my American presence there, I went to the hotel restaurant and ordered borscht. Imagine my delight when it came served to me in a burnt bread bowl that I was unable to eat with a large bone sticking out of it.
Either way, I just felt classy ordering wine instead of beer and being able to afford to stay at a hotel that many Ukrainian celebrities had previously stayed at.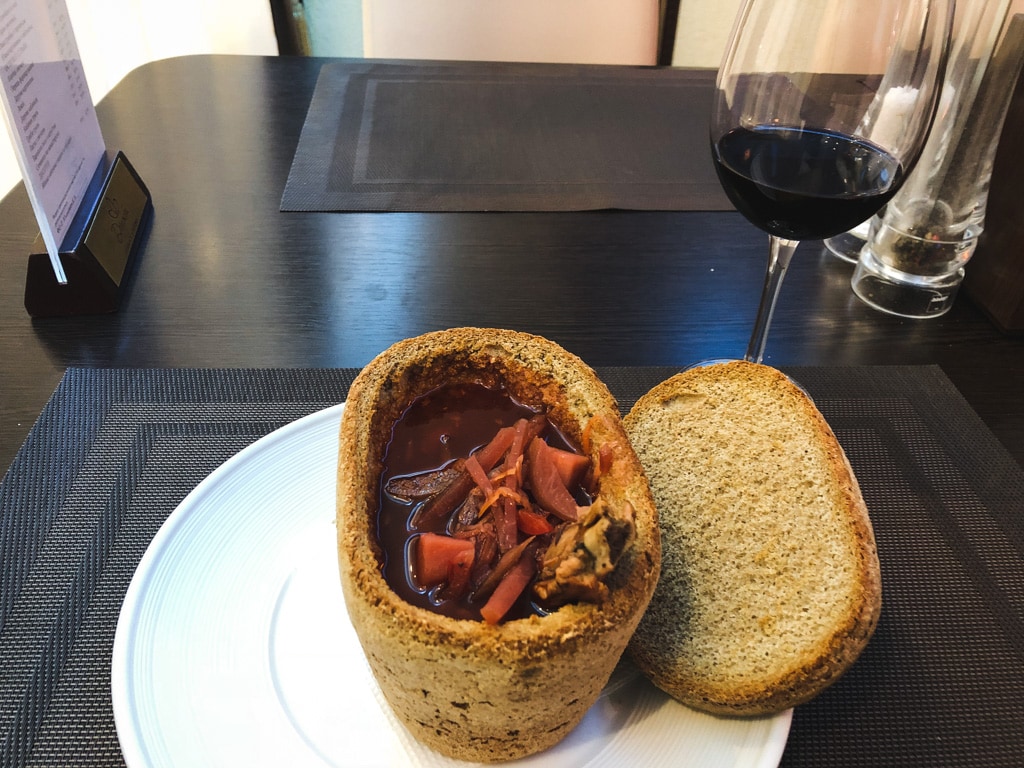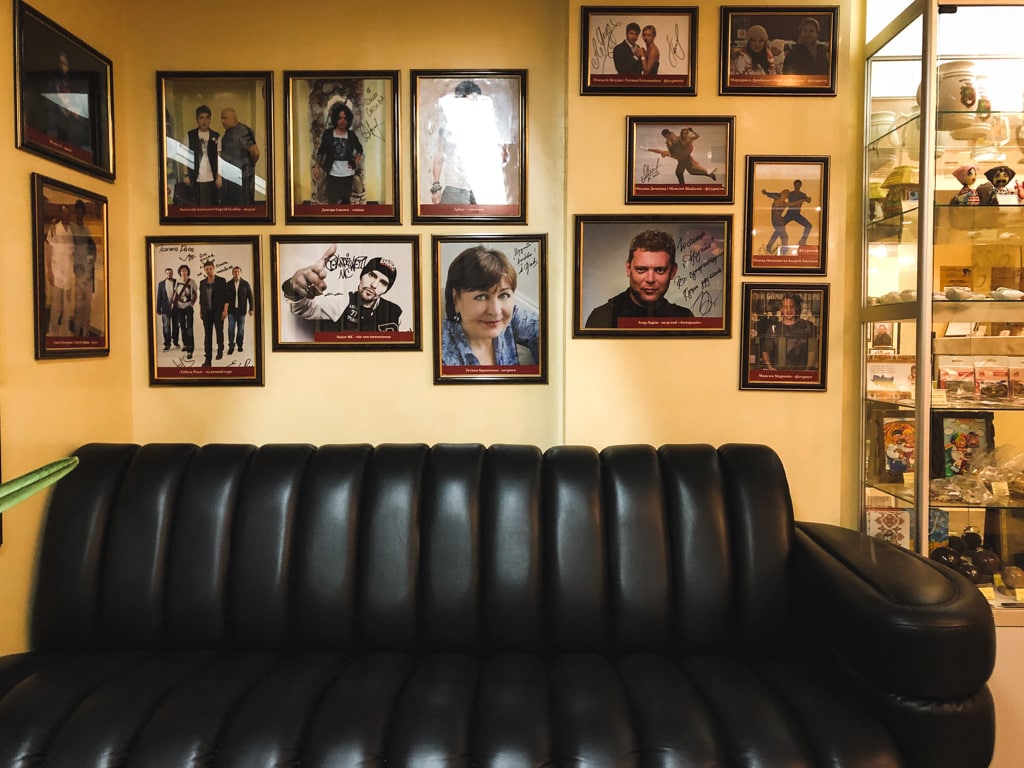 What to Do in Kryvyi Rih
There is a fair amount to do in Kryvyi Rih, but it definitely lacks the life that other cities like Kyiv and Kharkiv boast. KR is a smaller city and has a different demographic.
You can still find a good beer, delicious food, and tasty coffee in the eastern Ukrainian city. There is also quite a bit of architecture and sights to see there, so I still definitely recommend a couple of days spent in KR if you're interested in this part of Ukraine.
Soviet Architecture, Art, and Mosaics
If you are reading this, there is a good chance that you are into Soviet architecture and mosaics. I will be doing a guide to both here soon, but it definitely is something that you will want to check out while in Kryvyi Rih as there are copious amounts of the stuff.
And it is like a sepia wonderland.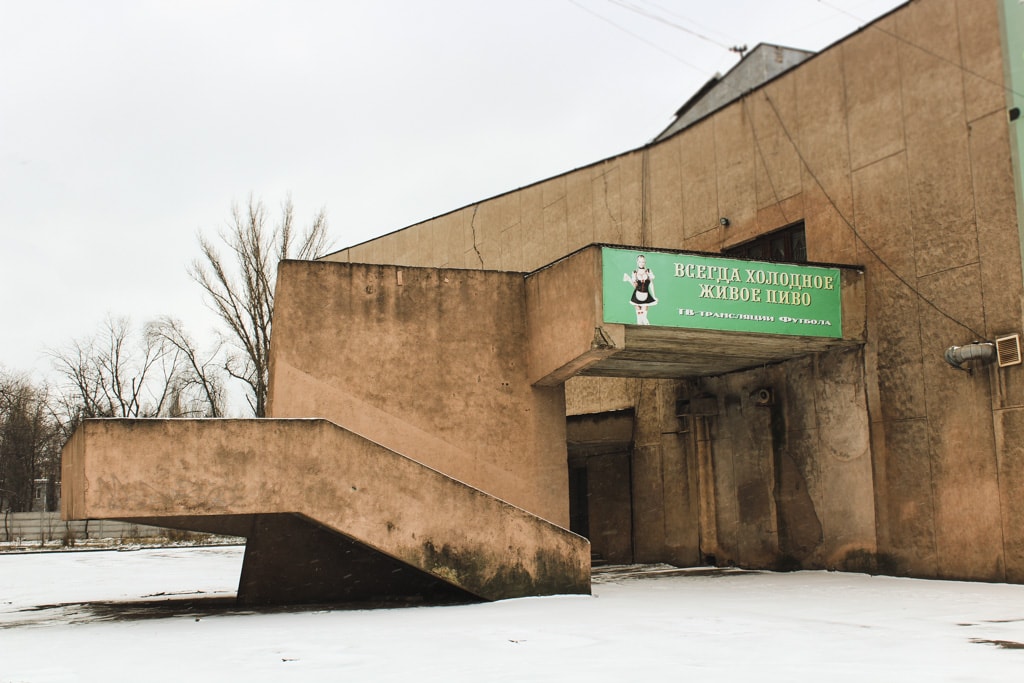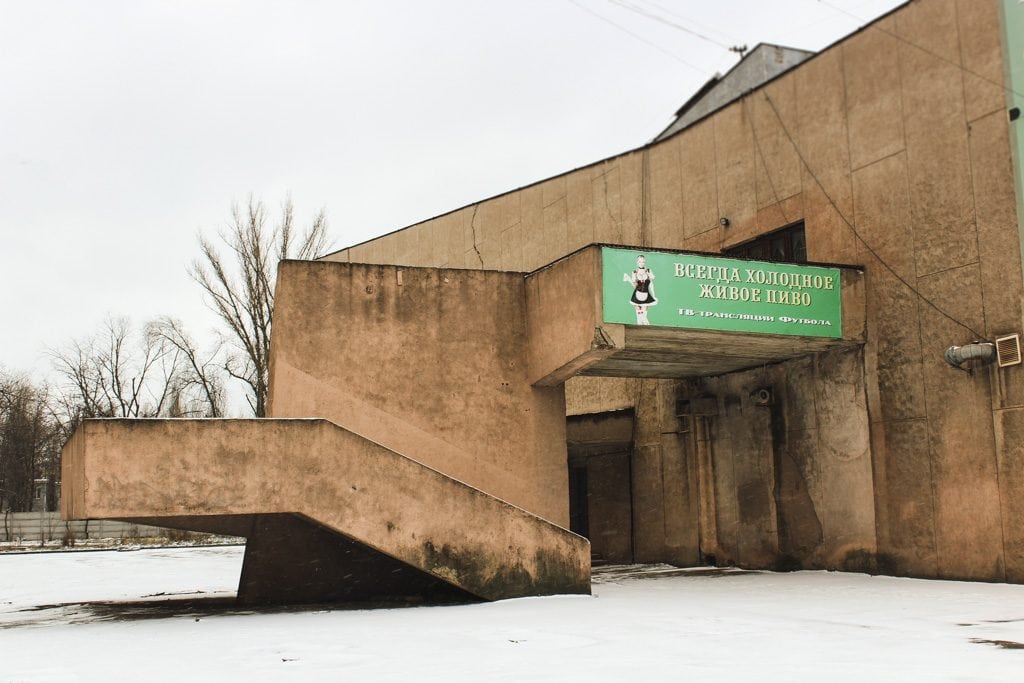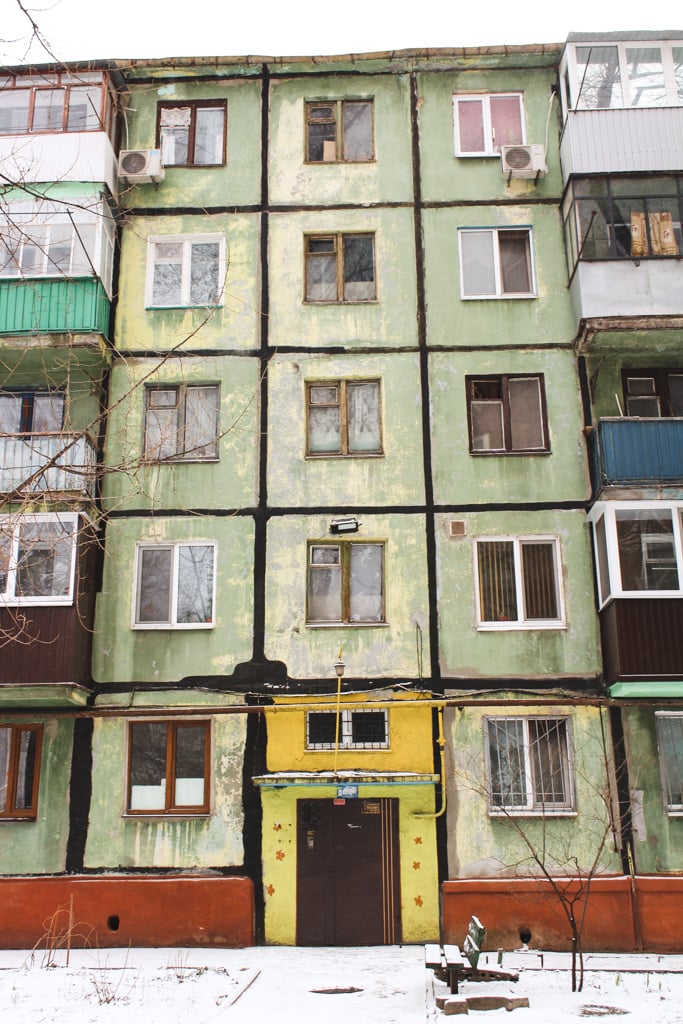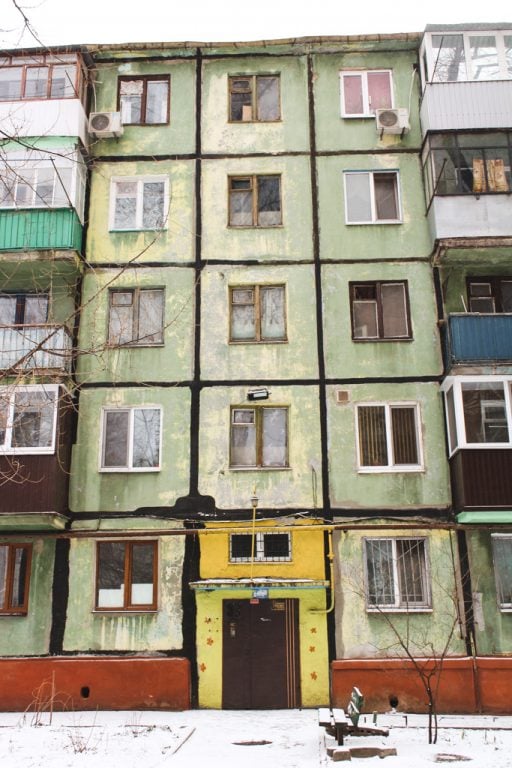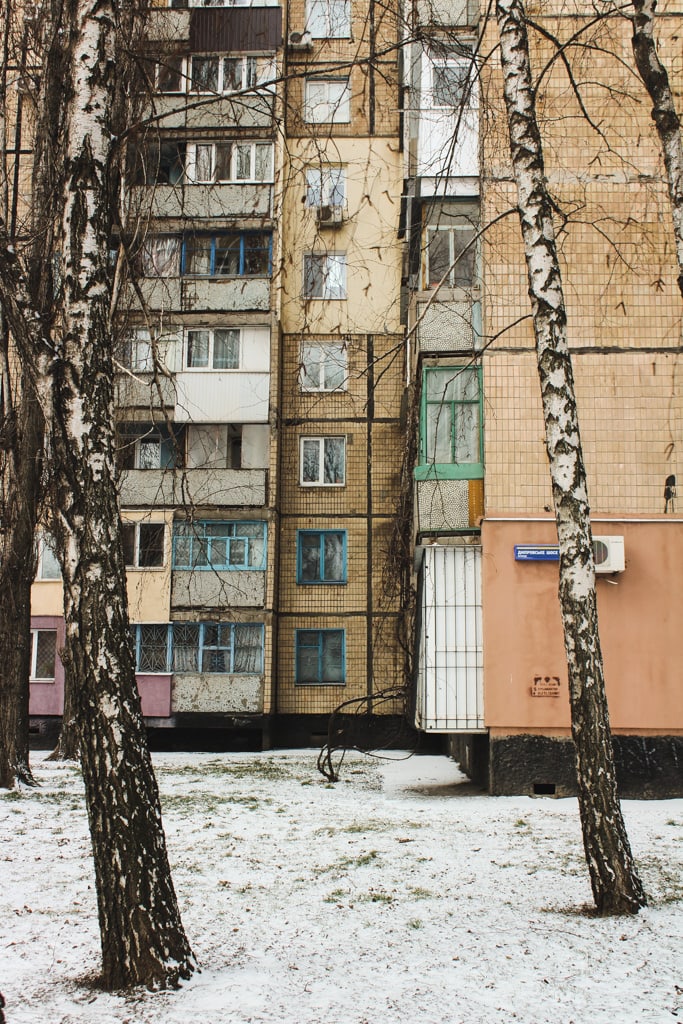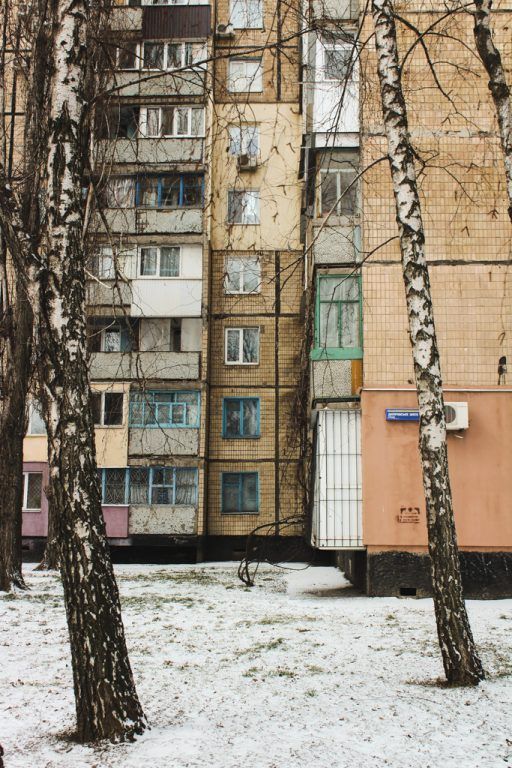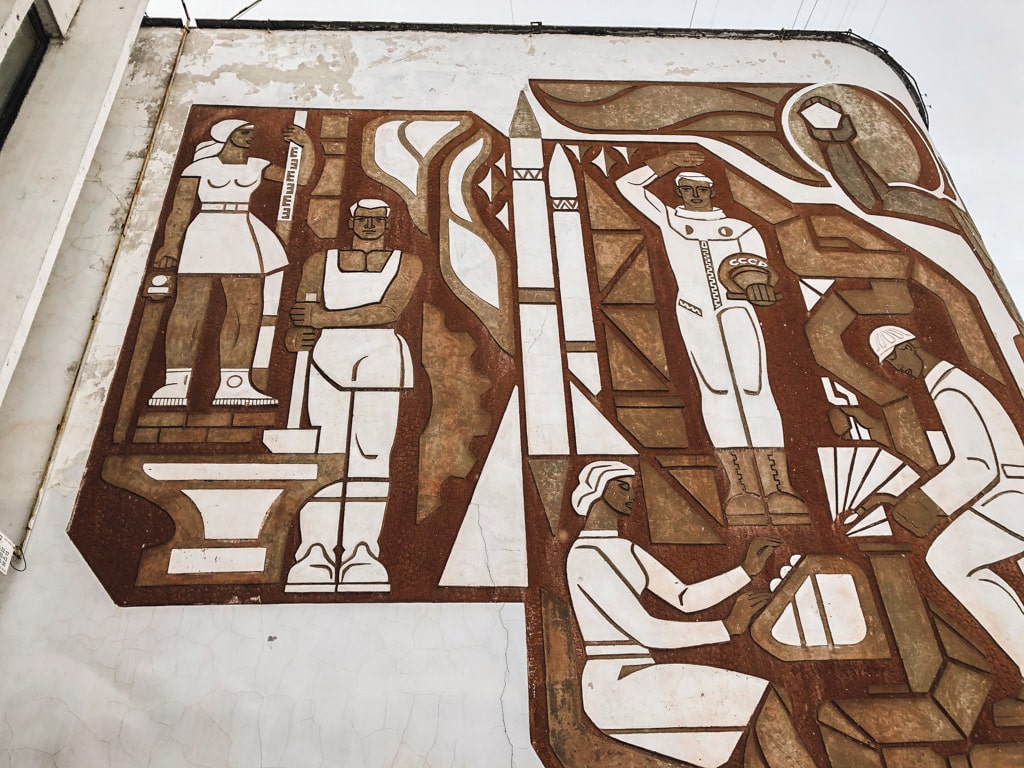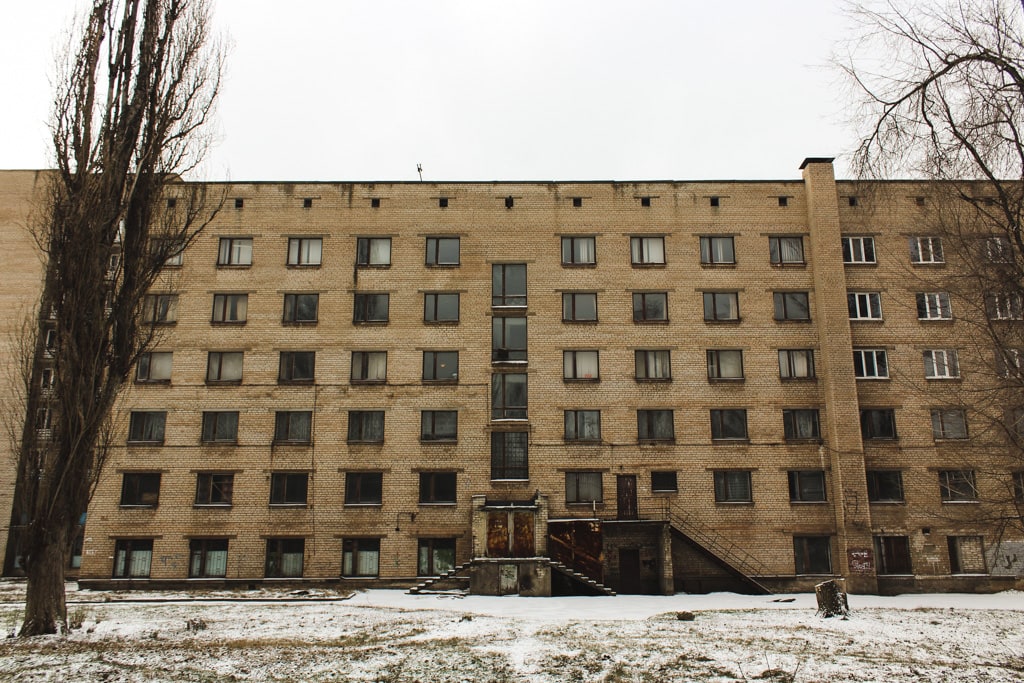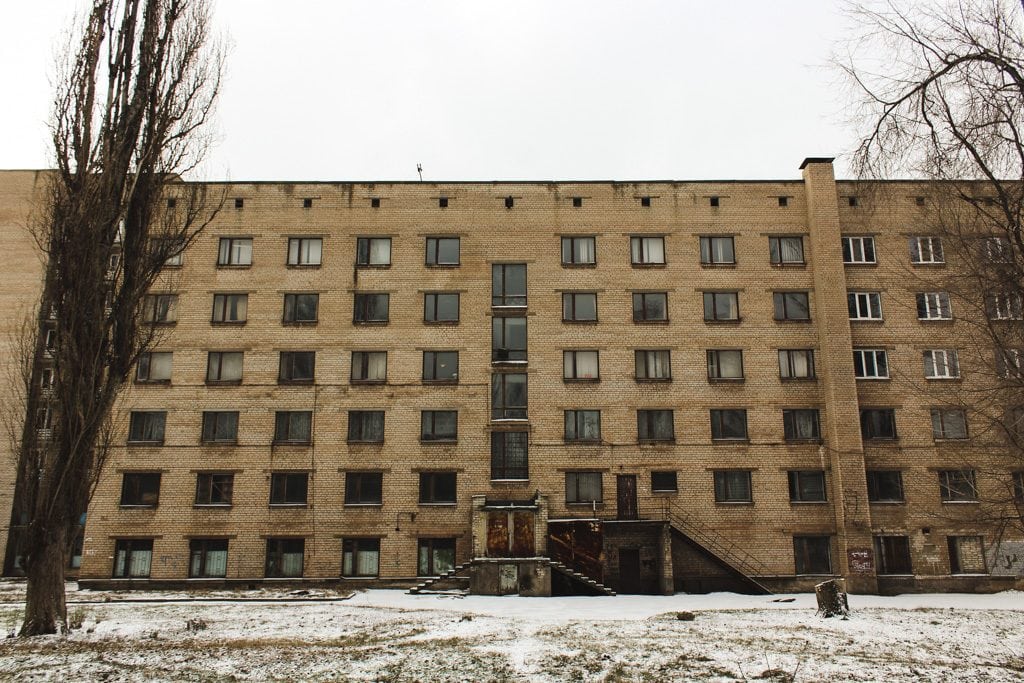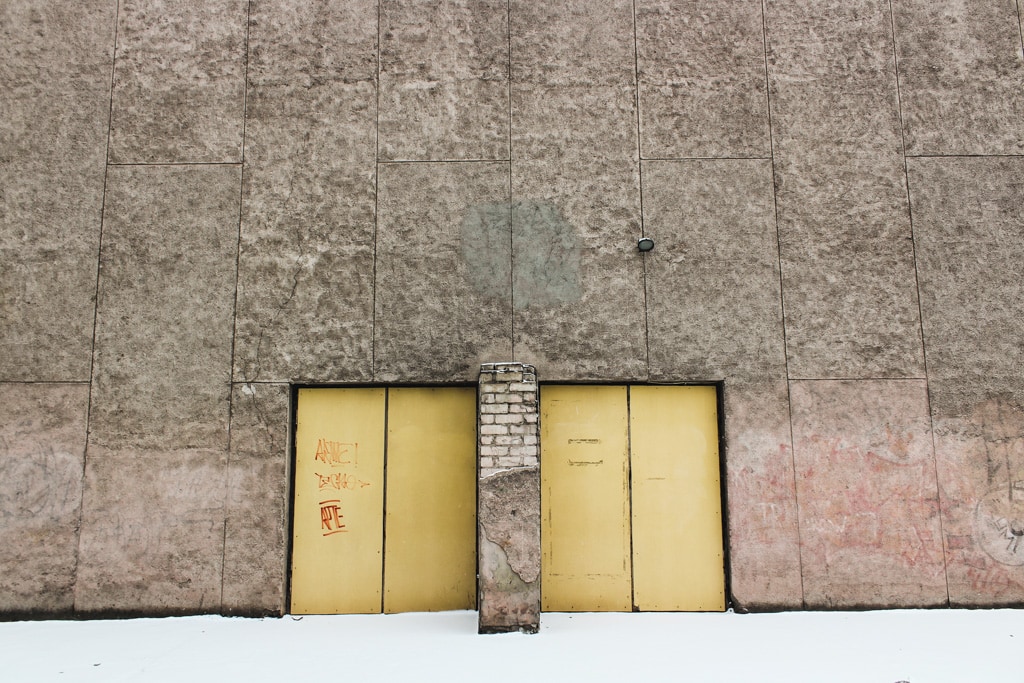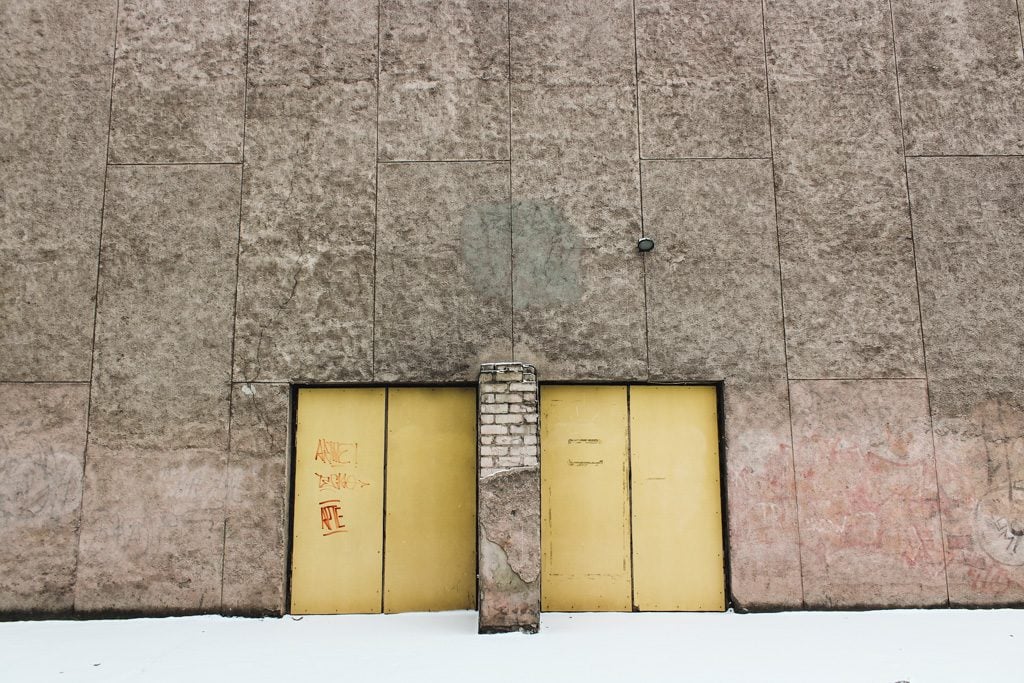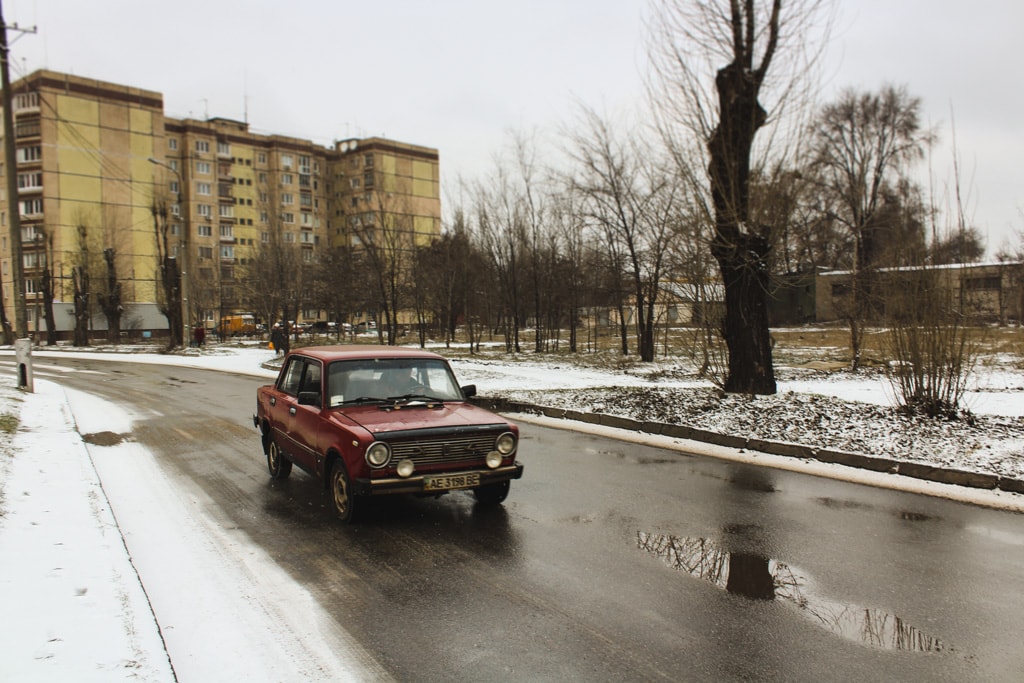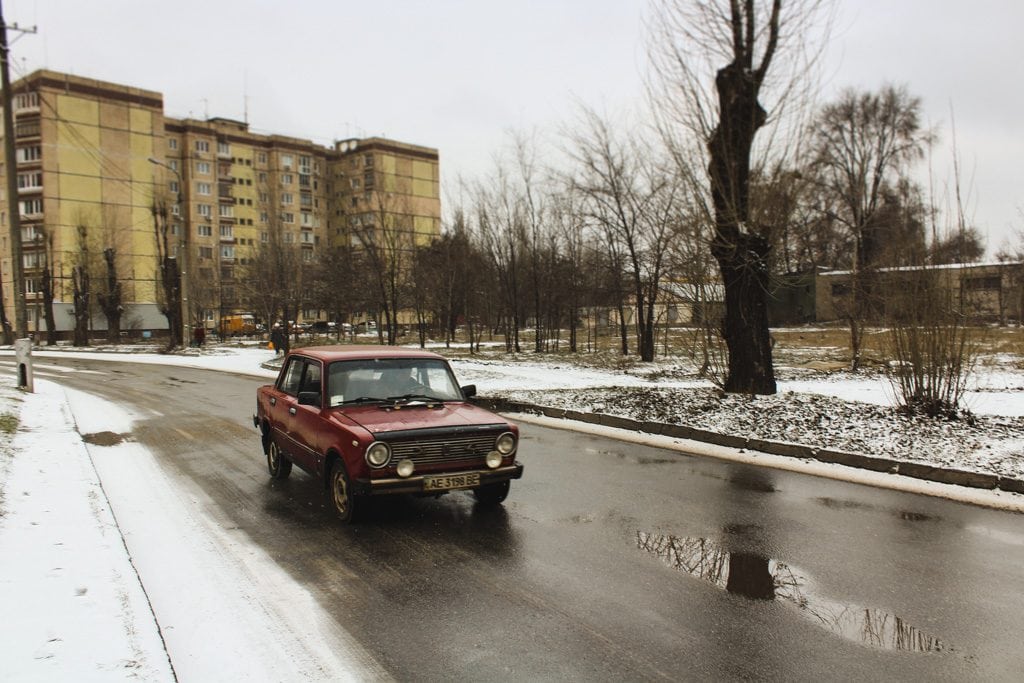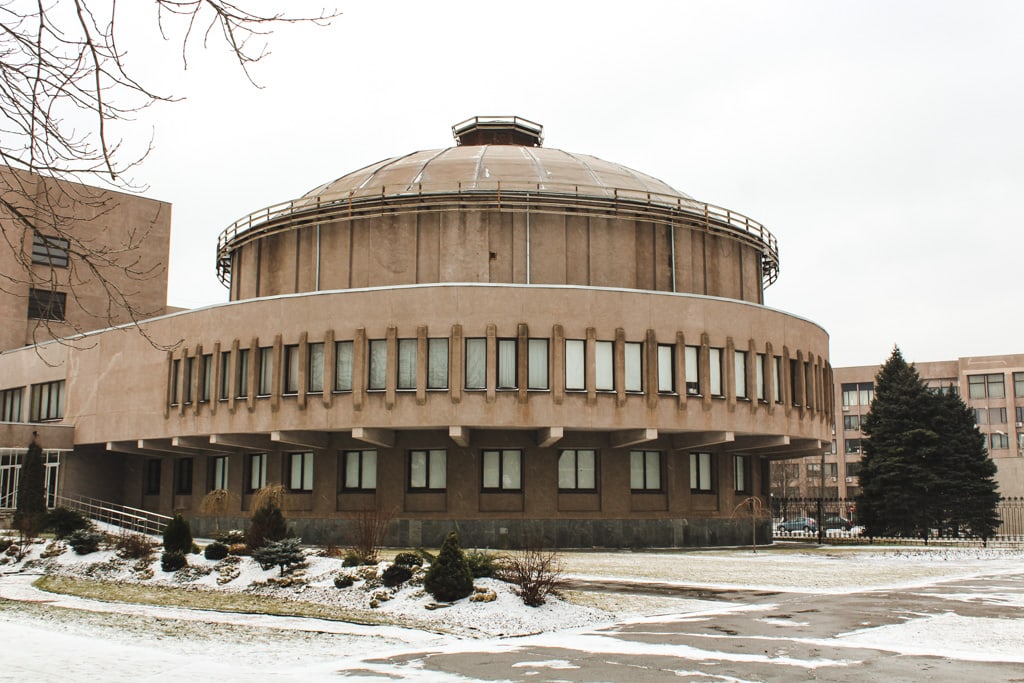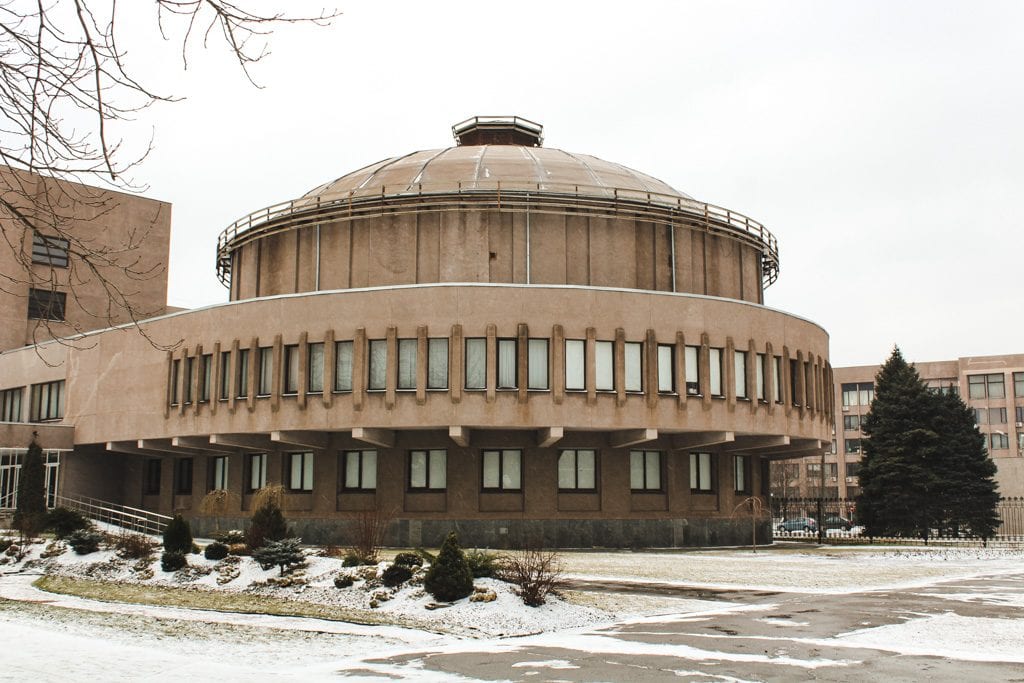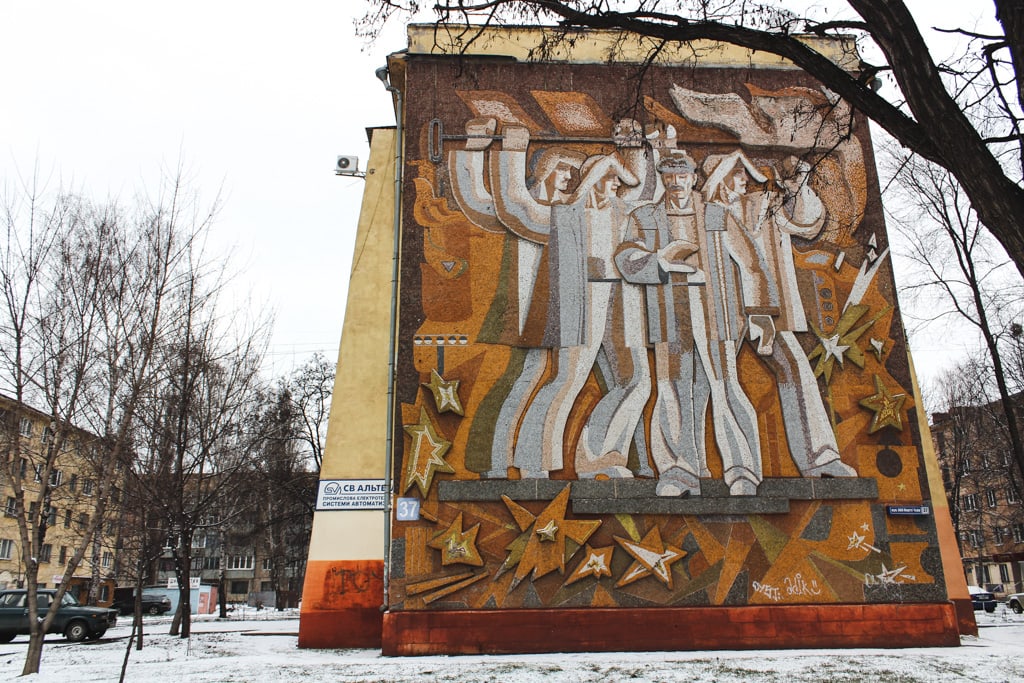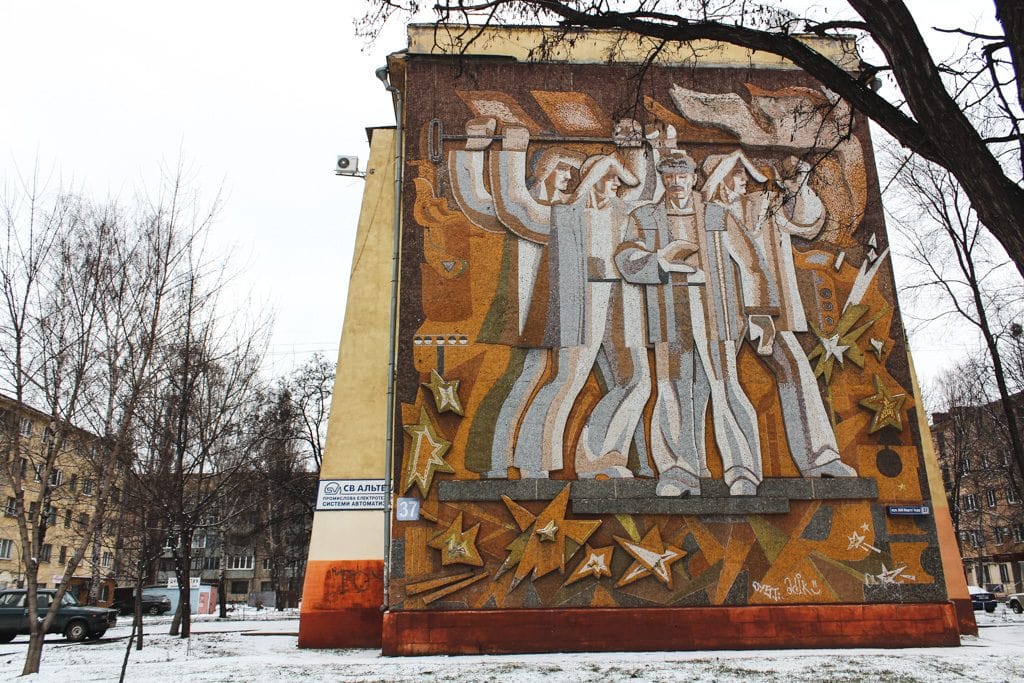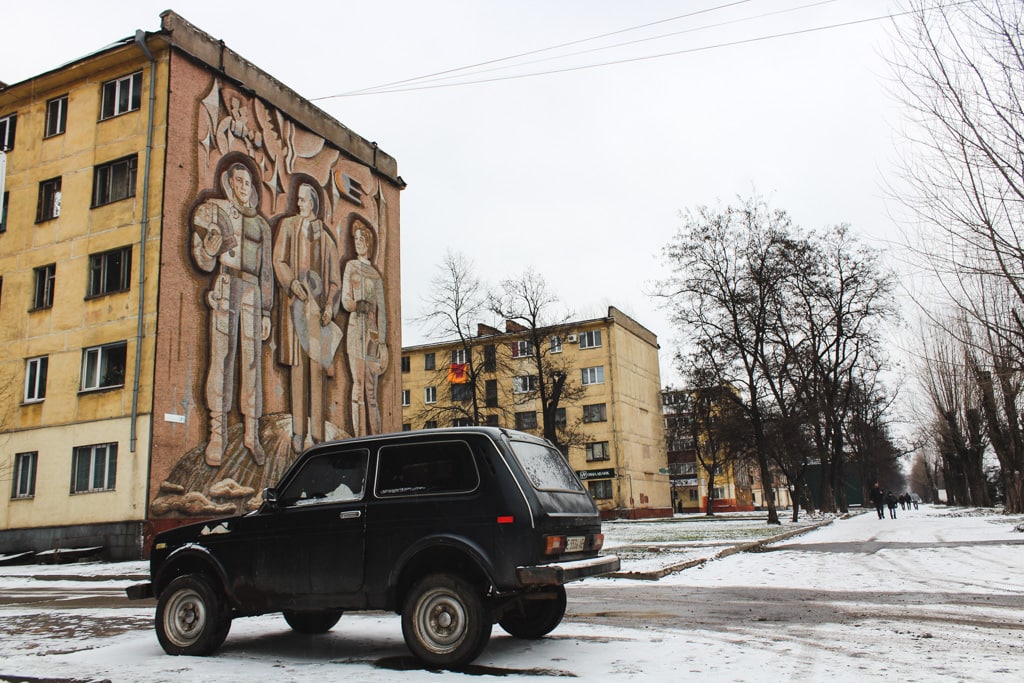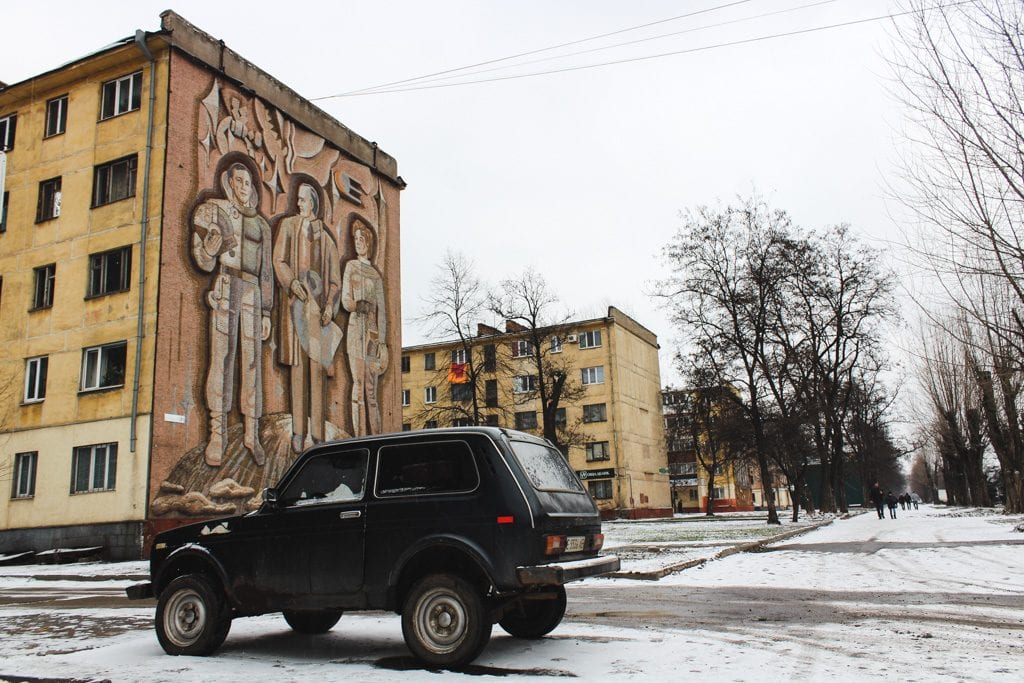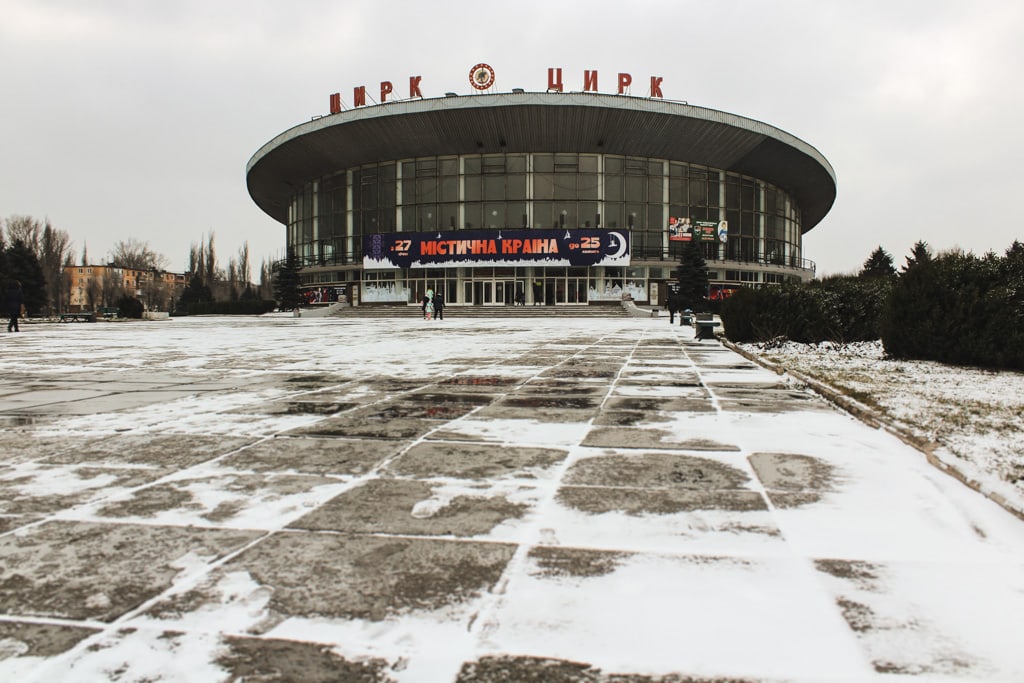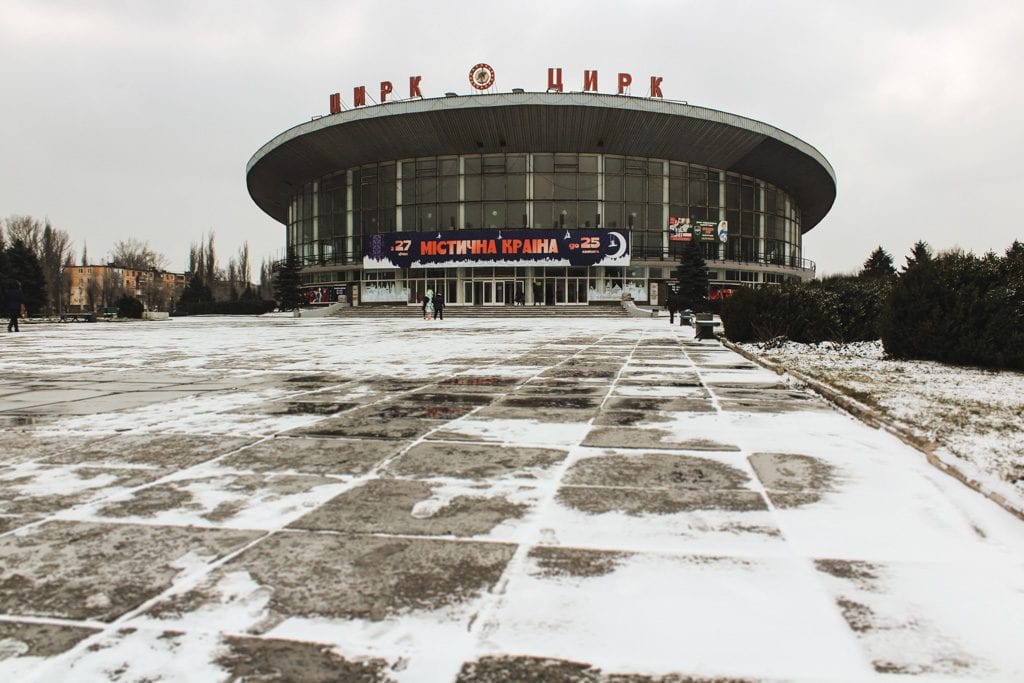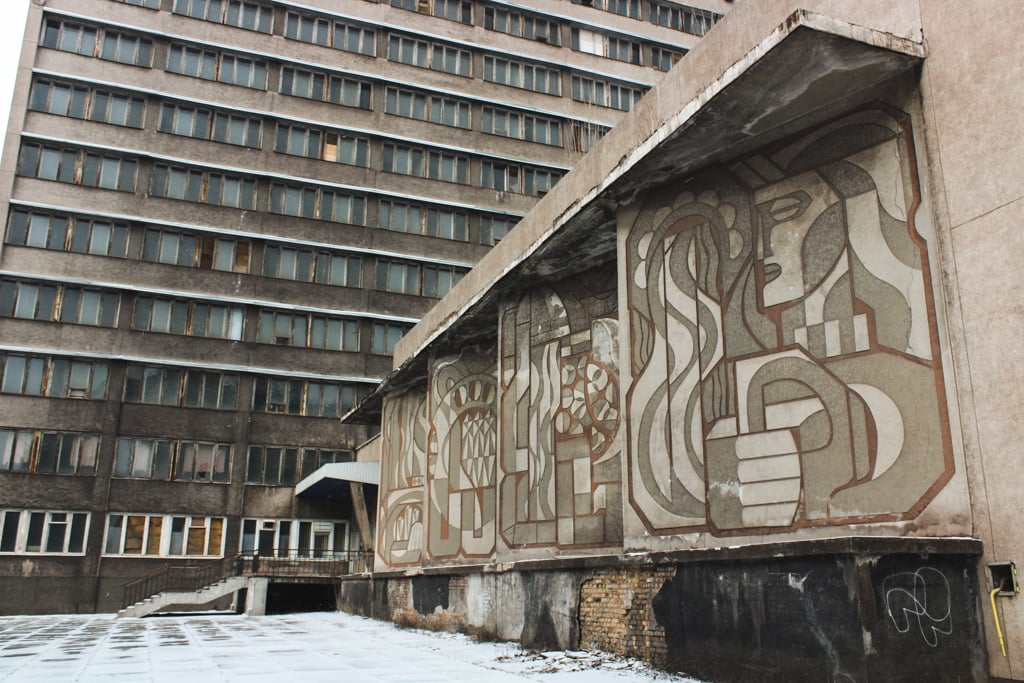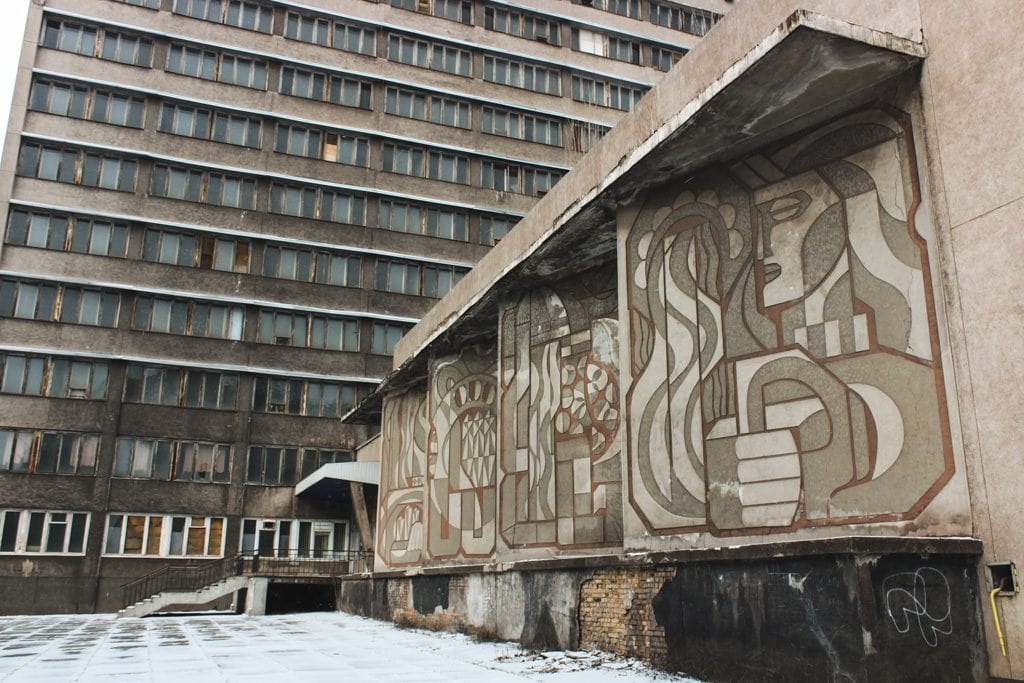 Borscht and Craft Beer at Gastro Cafe 15
Picture that you are searching on your phone and googling 'Best Restaurants in Kryvyi Rih' and McDonald's pops up in the top ten… TWICE. Well, that was my scenario when in KR.
It was a frightening, yet humbling discovery (I do like some late night french fries). However, it is definitely inaccurate. I found delicious food in the city at a couple of places and it still boggles my mind how Mickey D's landed top honors in a city with over 650k residents.
Gastro Pub is a restaurant, bar, and cafe in the city center of Kryvyi Rih and it is a must-visit when in KR. I went there every single night that I was in the city.
Sadly, if they remember anything about me being there, they will recollect this random traveler sitting by herself in a corner on her phone drinking far too much beer from First Dnipro Brewery in her Sorel snow boots.
Gastro Pub was another instance of Ukrainian bars and restaurants serving up foreign craft beer with the exception of First Dnipro, so make sure you support Ukrainian when there.
But definitely go and grab yourself a bowl of borscht and enjoy the lively atmosphere. This place becomes the epicenter of nightlife in the evenings!
You can find Gastro Cafe 15 at Gagarina 15 in Kryvyi Rih. To find out more, check out their Facebook page.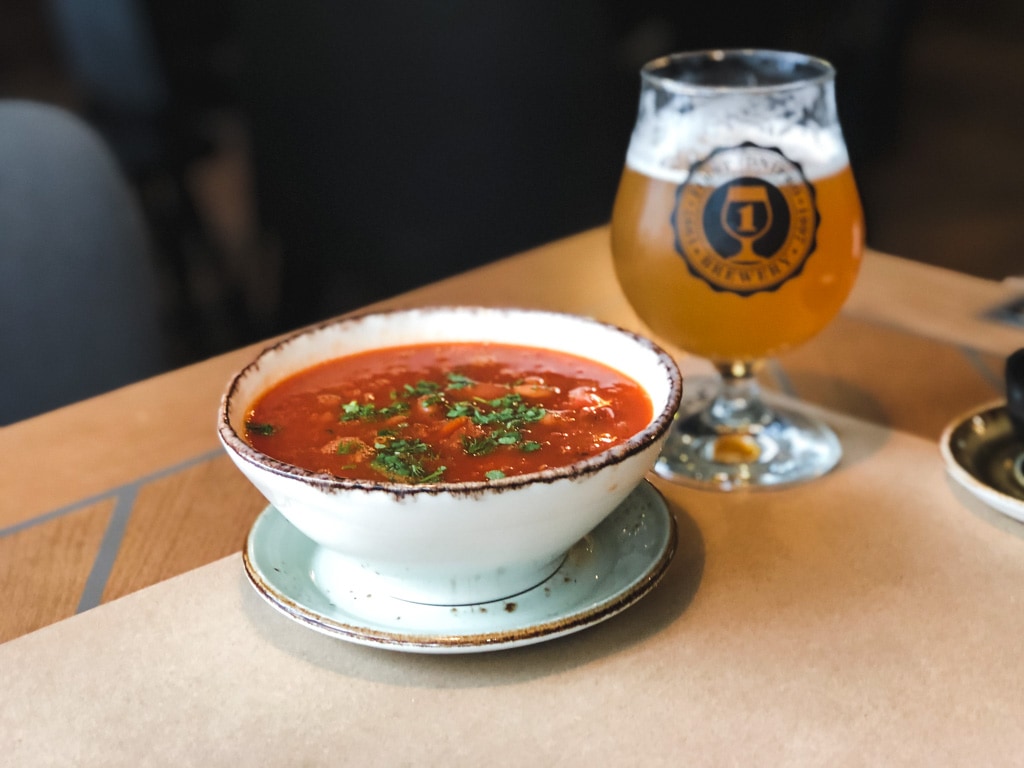 Beetroot Salad and Cocktails at Garden (Sad Vidpochynku)
Undoubtedly one of the prettiest cafes I have ever stepped foot into, Garden is a cafe and restaurant that is in the city center of KR. I went there for coffee and somehow ended up drinking cocktails.
The coffee was spectacular (gosh, Ukrainians really make superb specialty coffee), and goat cheese and beetroot salad I ordered was one of the best salads I have ever eaten, and the customer service was out of this world.
I get giddy when I find establishments that are just excellent all around, and Garden exemplified that. I am not a cocktail gal, but the bartender/barista convinced me to enjoy one of his concoctions.
Well, why not? I ended up drinking two and they were so delicious and smooth that he may have converted me.
Incredible coffee, salad, AND drinks? This place gets a perfect score from me.
The only thing that could make it better was if they offered some Ukrainian craft beer on their menu (and get rid of the generic Belgian stuff). Garden was brilliantly designed by architects Anna Pahomova and Oleg Azoskiy.
You can find Garden at Geroiv ATO St 35. Check out their Instagram for more information.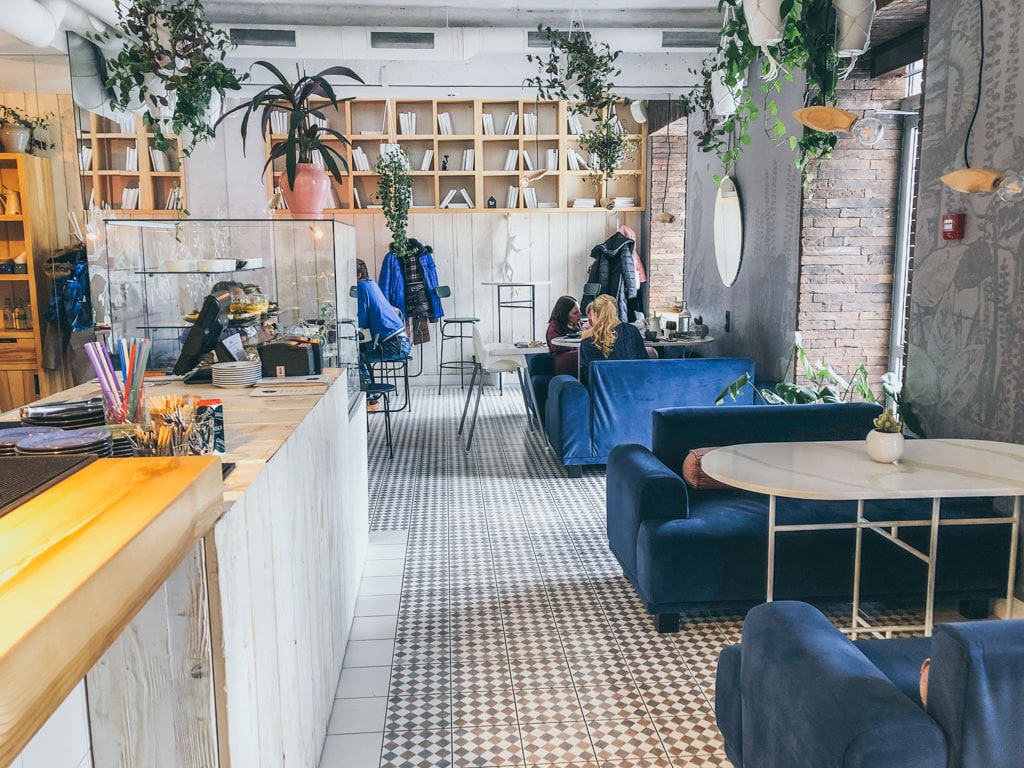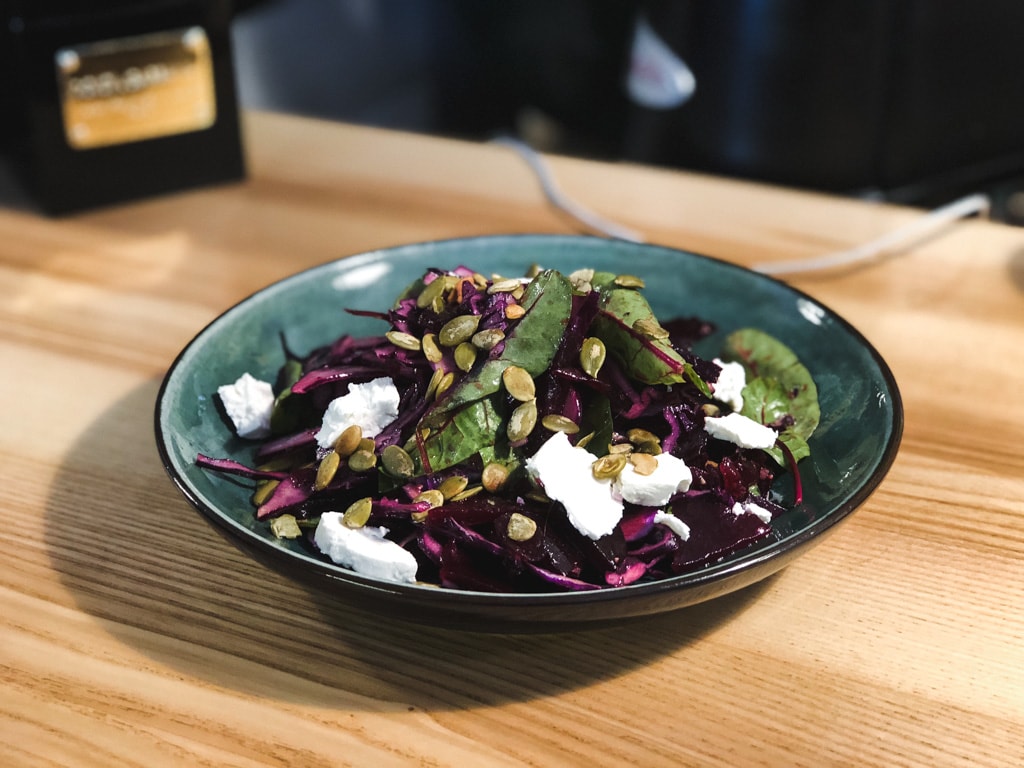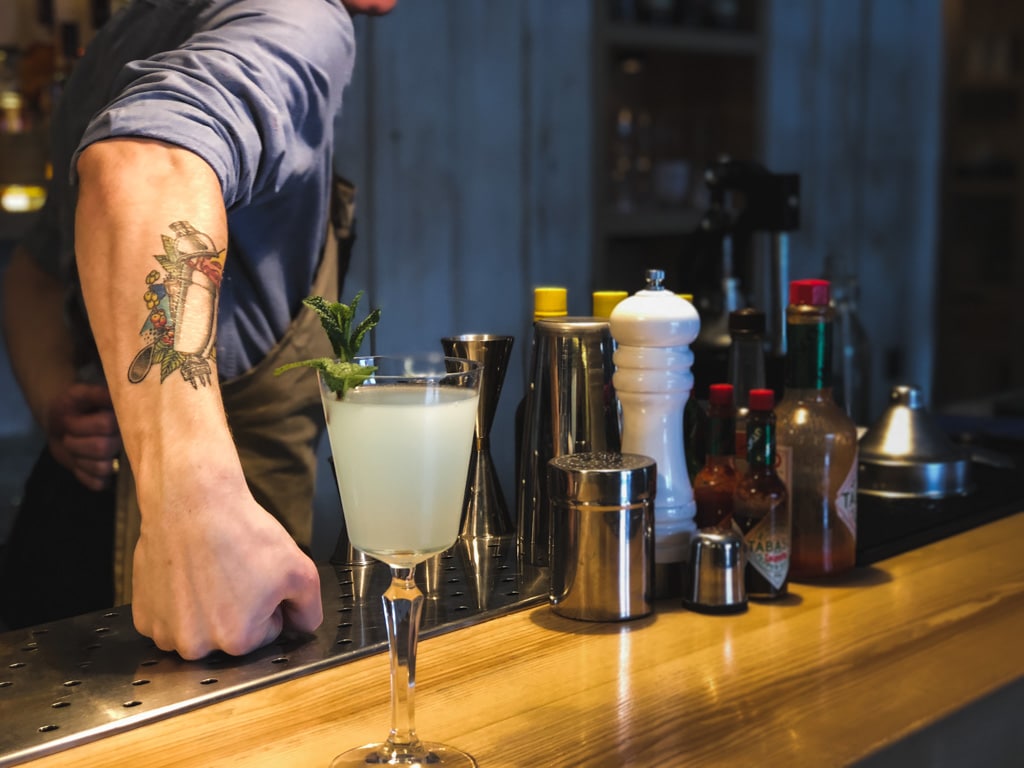 Delicious Coffee at I Feel Espresso Bar
Good coffee is pretty ubiquitous in the larger Ukrainian cities these days. People in Western Europe that have never traveled to Ukraine are usually astonished when they arrive in Kyiv, Lviv, or Odesa.
But… you can enjoy the good stuff in Kryvyi Rih too. Garden had really tasty coffee, but the place that is really known for serving up palatable coffee is I Feel Espresso Bar, which has more than one location in KR.
I rarely have a sweet tooth, but one look at their pastries and sweets and I automatically ordered a whoopie pie to accompany the coffee. Turns out, they do both coffee AND sweets well.
Well, darnit, Ukraine. This is why I love the country. Servers were friendly and the vibe was relaxed and cool inside of I Feel Espresso Bar and I went there multiple times while in the city.
You can find the I Feel Espresso Bar that I visited at Yesenin 6 in Kryvyi Rih. To find out more, check out their Facebook page.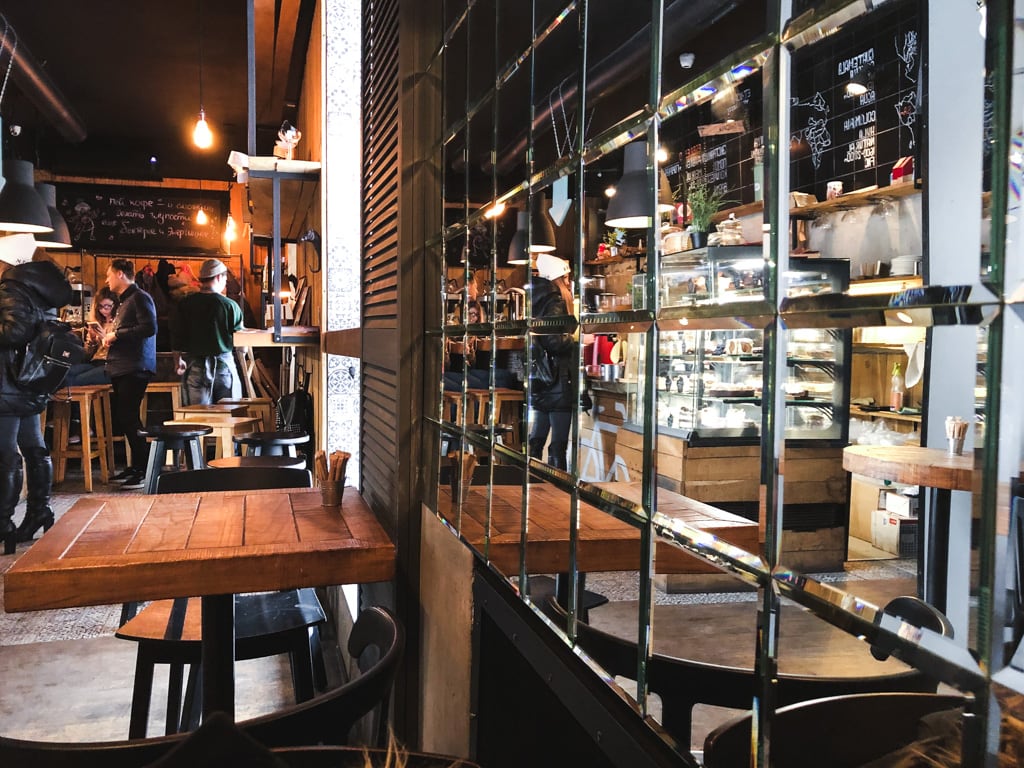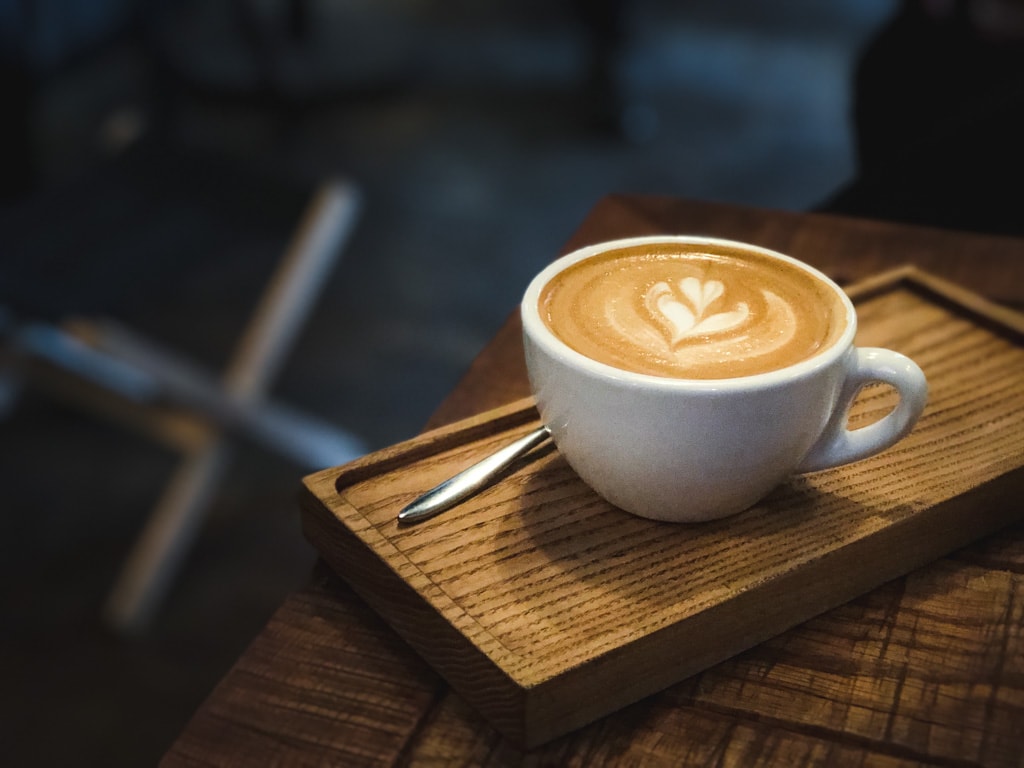 Late Night Beer Outside the Bus Station
While I do love youthful places that showcase the products and services of ingenious minds when in Eastern Europe, I also love supporting the other independent businesses when in Ukraine.
Perhaps I don't talk about it enough on this blog and people think I only go to pretty cafes or drink expensive craft beer. But the fact of the matter is, I love going to all family-owned cafes despite the beer selection.
Outside of the bus station in Kryvyi Rih were several small bars and kiosks… many of them with heated tents or areas to enjoy a drink.
Since this area was on my way back to my hotel from the city center, I always stopped by for one last beer alone. There was a sweet stray dog who would join me for the drink on my bench.
It was -20C outside during my time in KR and I made sure to offer the pup companionship when there. She enjoyed some company during the rough winter months.
Pup aside, the owners of the kiosks and bars were super nice and really enjoyed the late night guest at their business.
Note: In KR, people do take care of the strays pretty well. And there are quite a few of them. I would see a stray outside and go into a grocery store and buy it some food and by the time I came back outside, someone had given it something far better than the sausage or meat I had purchased.
But still try to make sure it has food if it looks hungry- especially during the really cold winter months.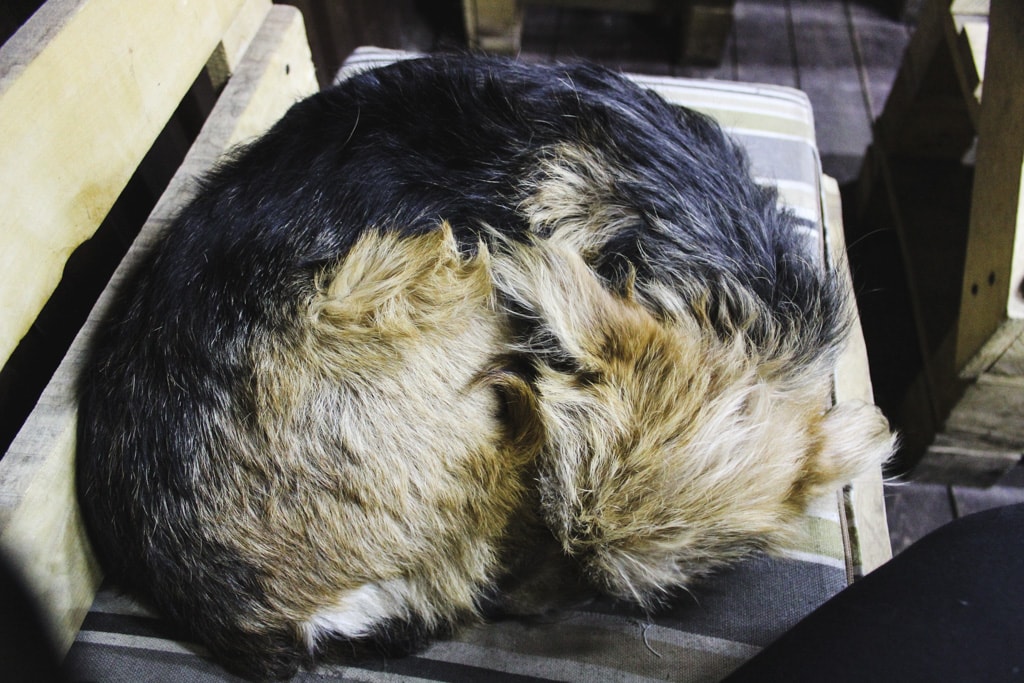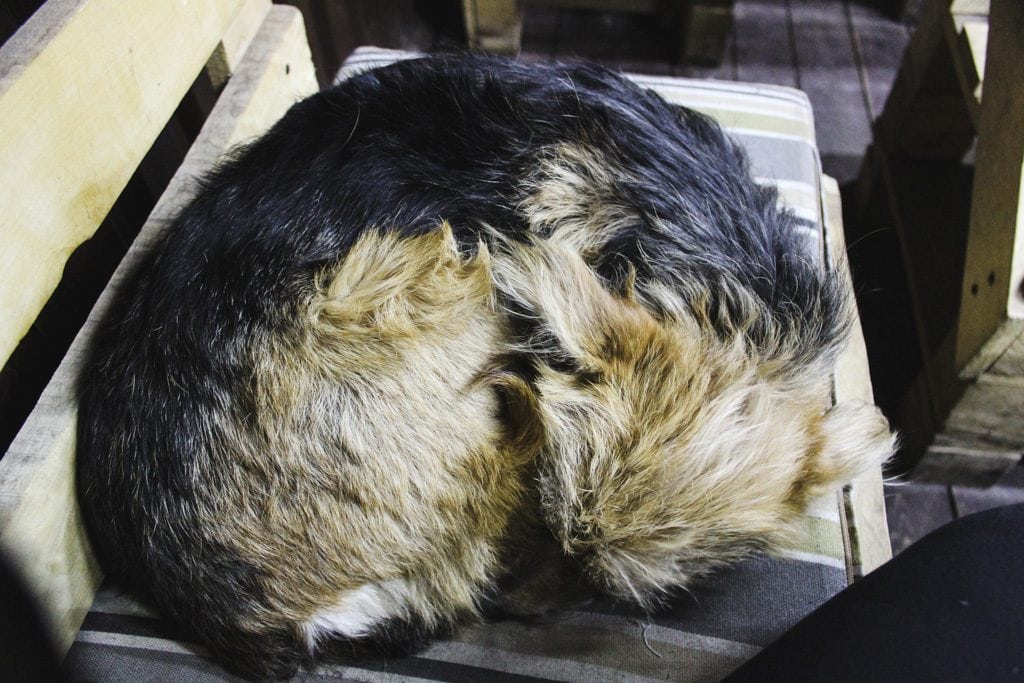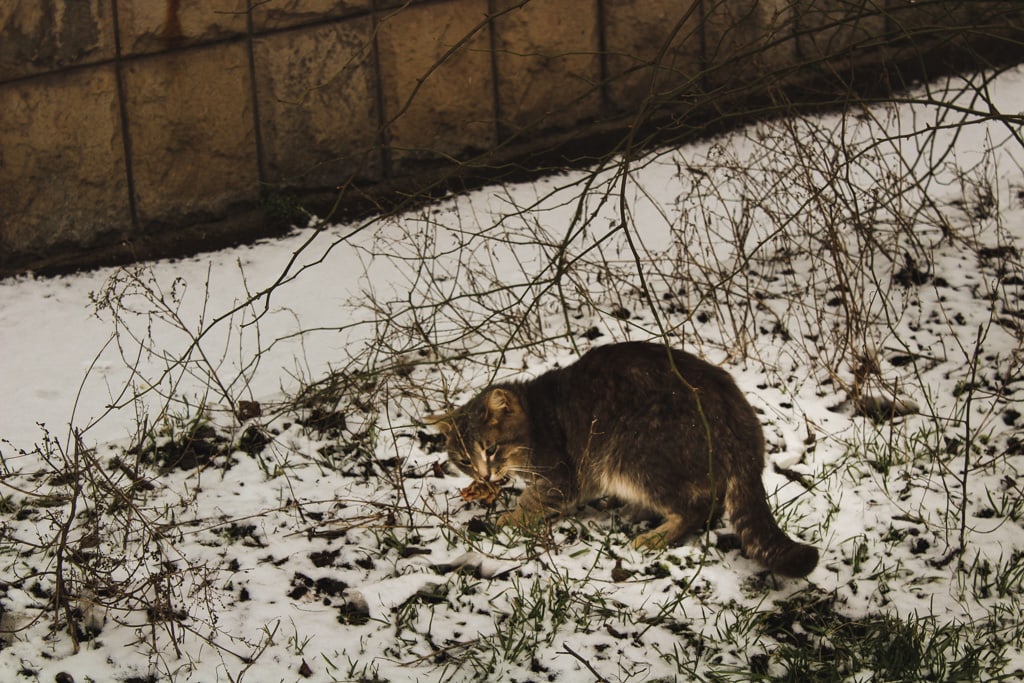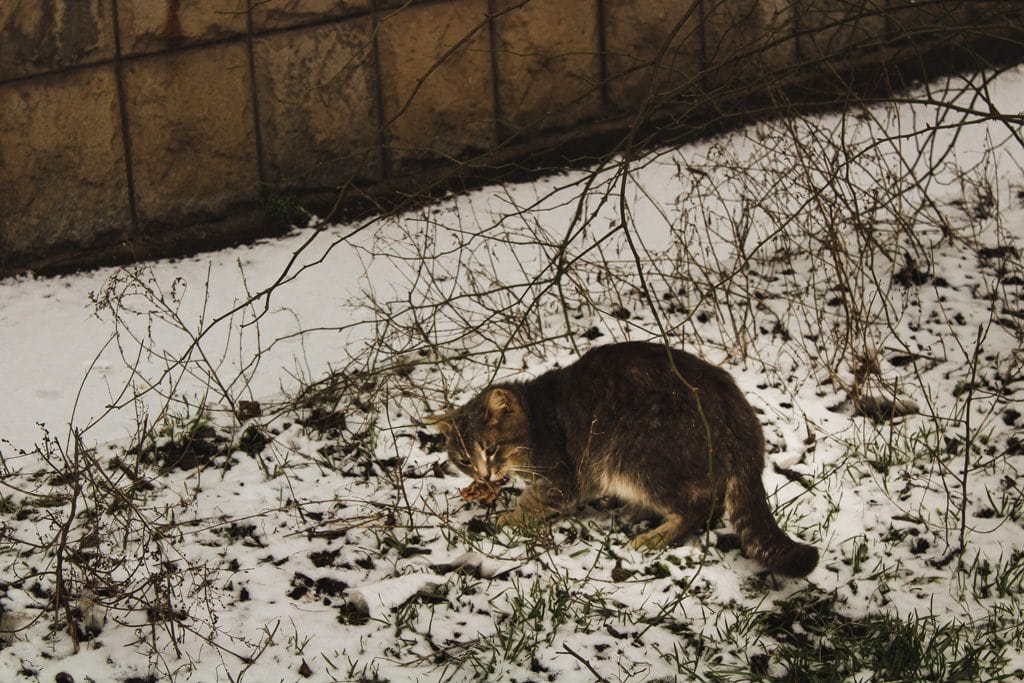 Visit One of Europe's Largest Flower Clocks
The residents of Kryvyi Rih say it is the world's largest flower clock. But I have no definitive information stating this, so I will go with what I have read. This flower clock is one of Europe's largest and it houses a museum inside of it.
While I never went inside or took any photos of it, I did find it pretty impressive and world a visit for those who may be slightly more cultured or into this stuff than I am.
The clock is located in Park Heroyiv and was built to commemorate the 20th anniversary of Ukraine's independence.
Take a Ride on Kryvyi Rih 's Metrotram
The Kryvyi Rih Metrotram opened on December 26, 1986, in the Ukrainian city and it is a partially underground metrotram, or light rail, system.
The Soviet Union had planned to place a regular, full Metro system in Kryvyi Rih (and Volgograd, Russia) during this time, so they built a few, full metro stations with the intent of expanding.
The underground rapid transit system was Ukraine's third (after the Kharkiv Metro and Kyiv Metro), but it never was completed as a proper metro.
Sadly, after the dissolution of the Soviet Union, funding was deprived and this metro system built up as a metrotram system, instead.
Nevertheless, there are some gems along the metrotram system, including Maidan Pratsi Station, Mudryona Station, and Budynok Rad Station Station.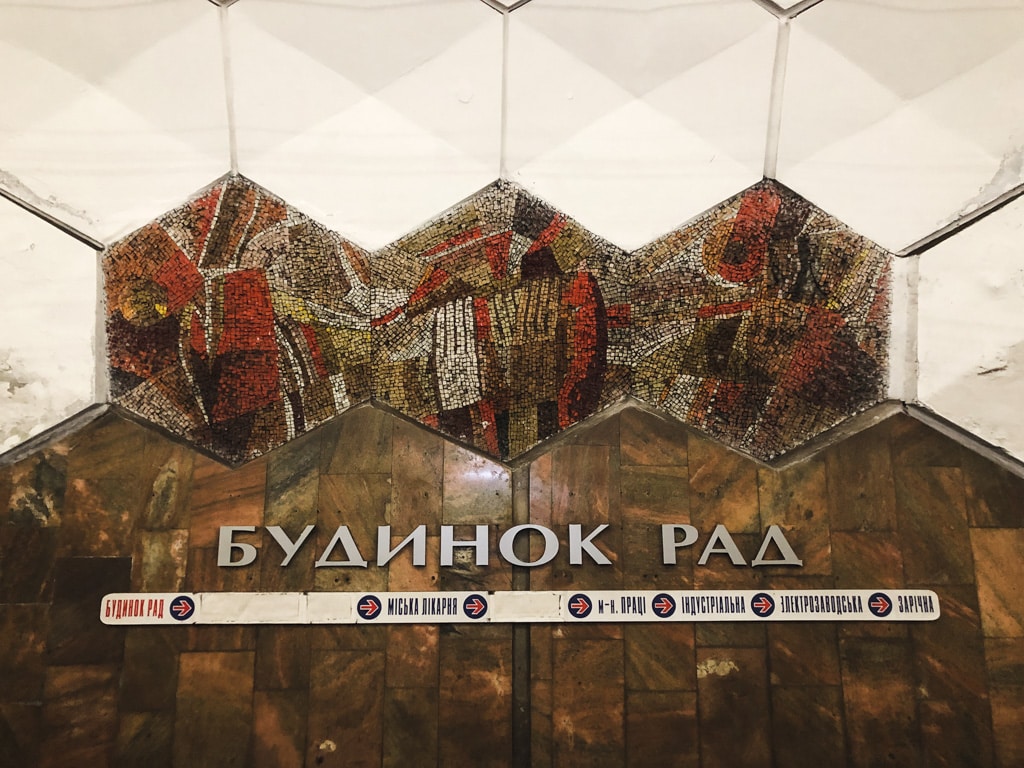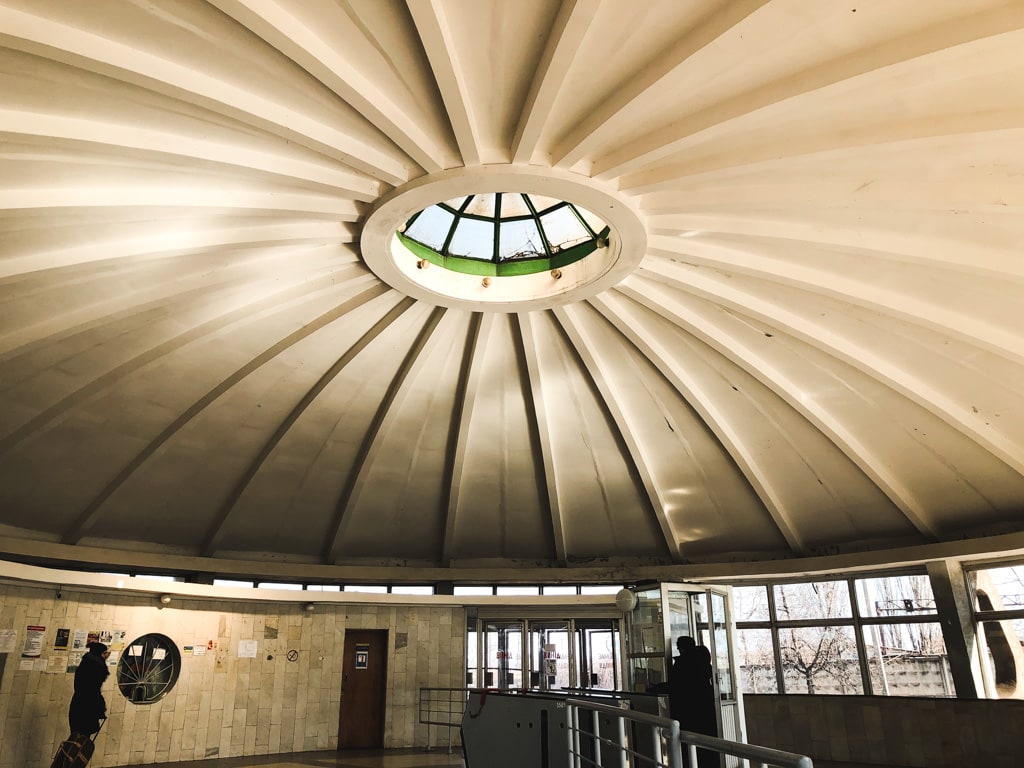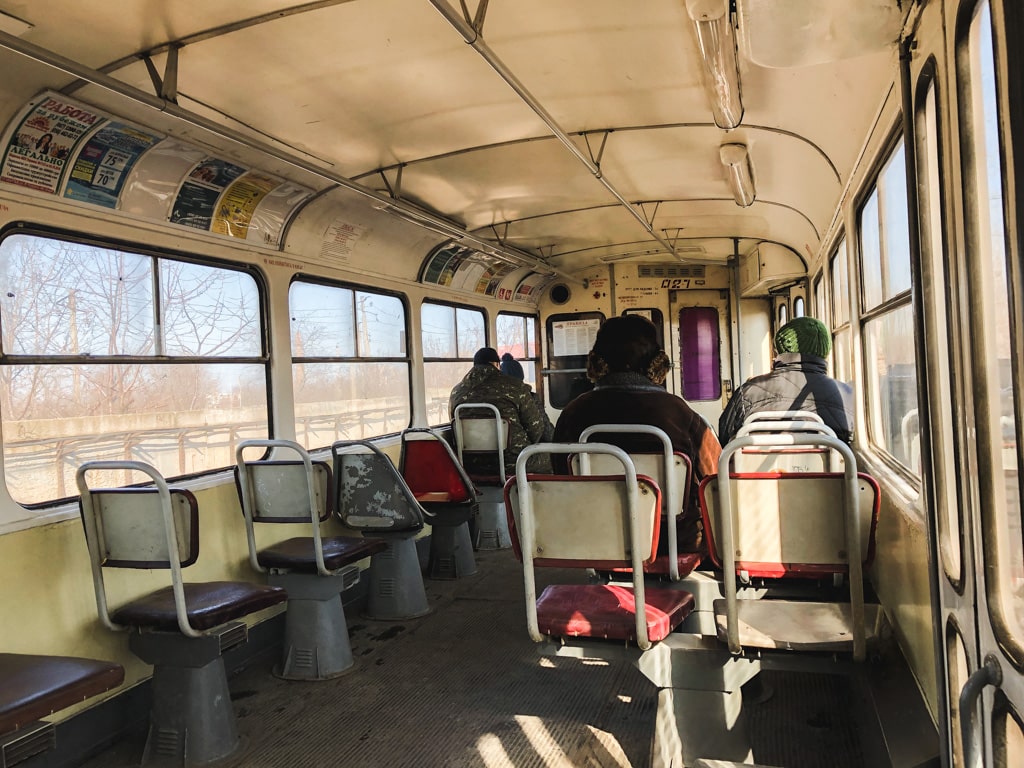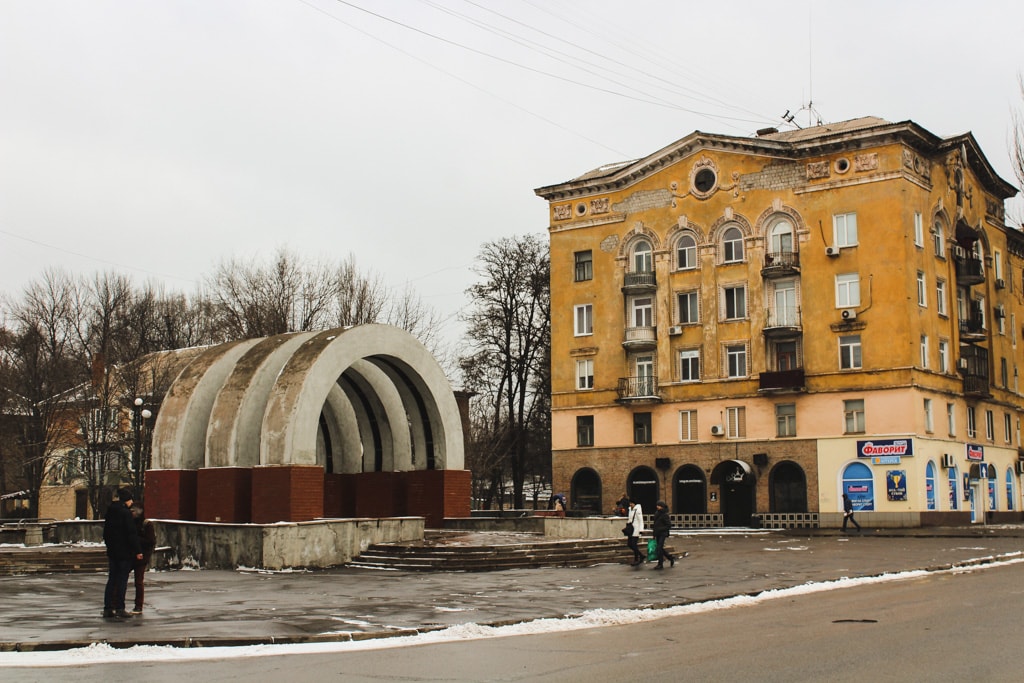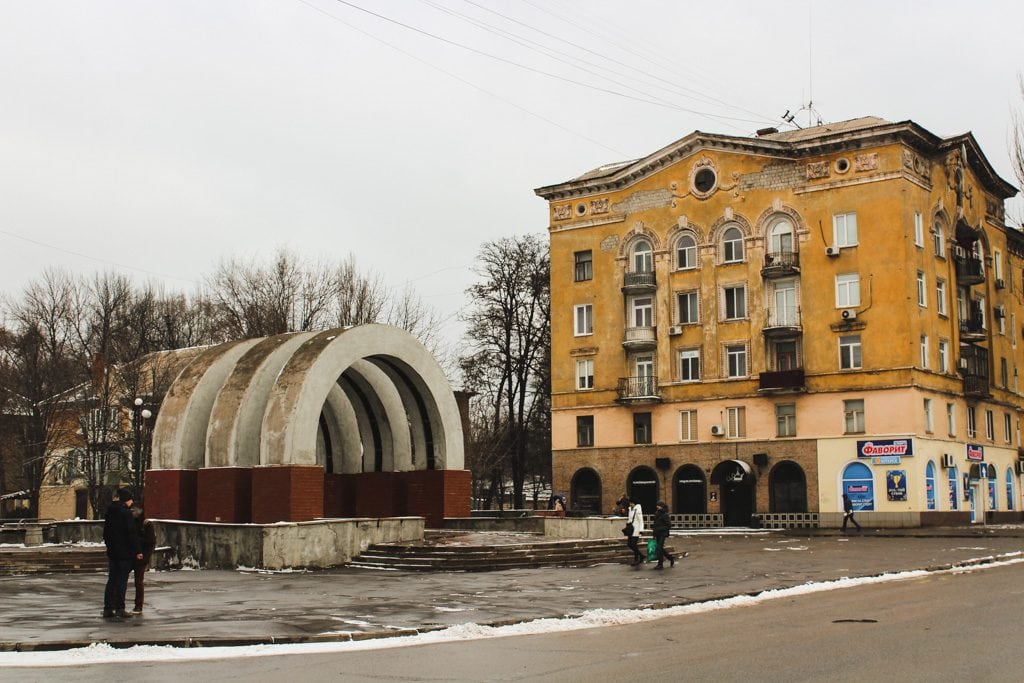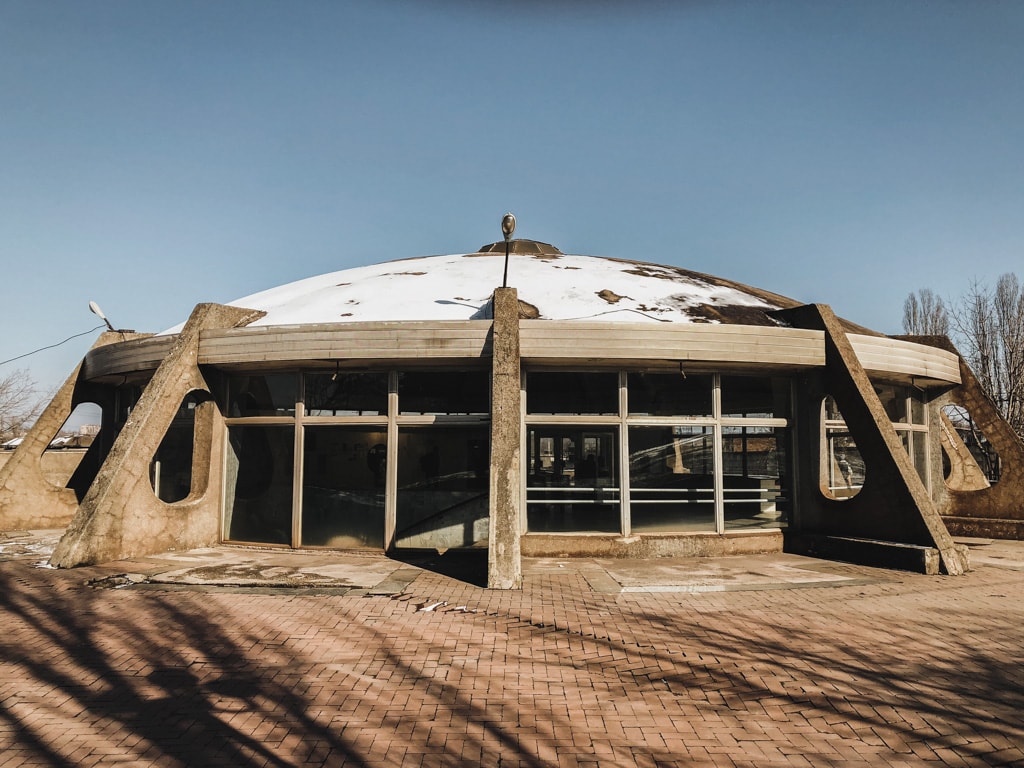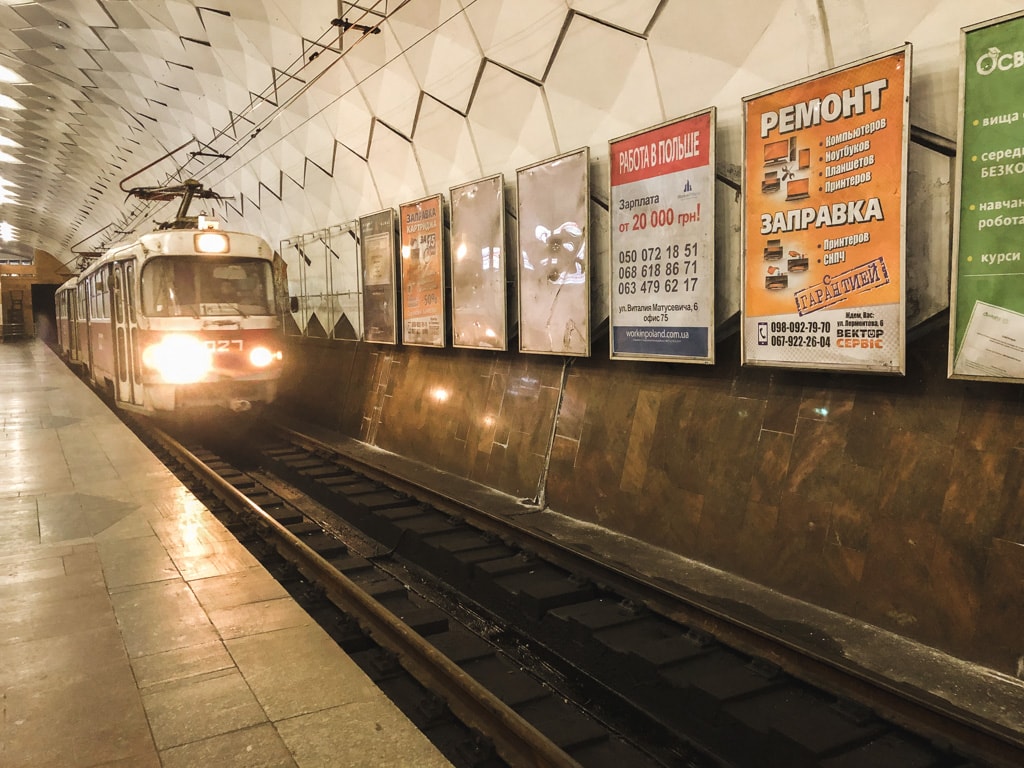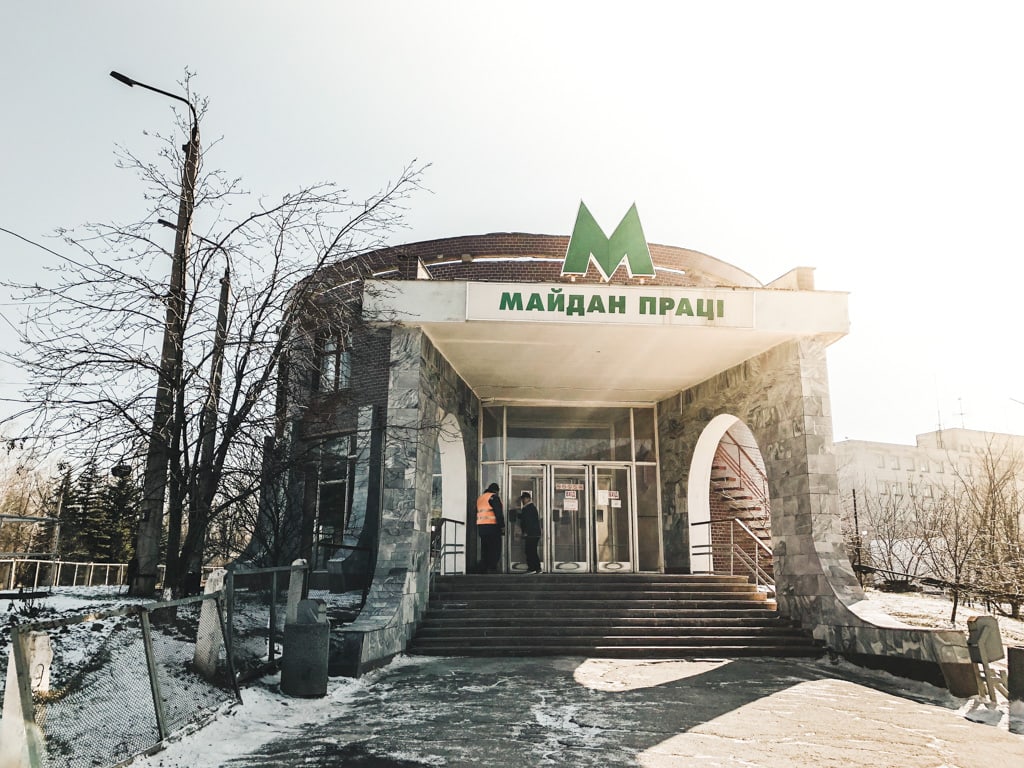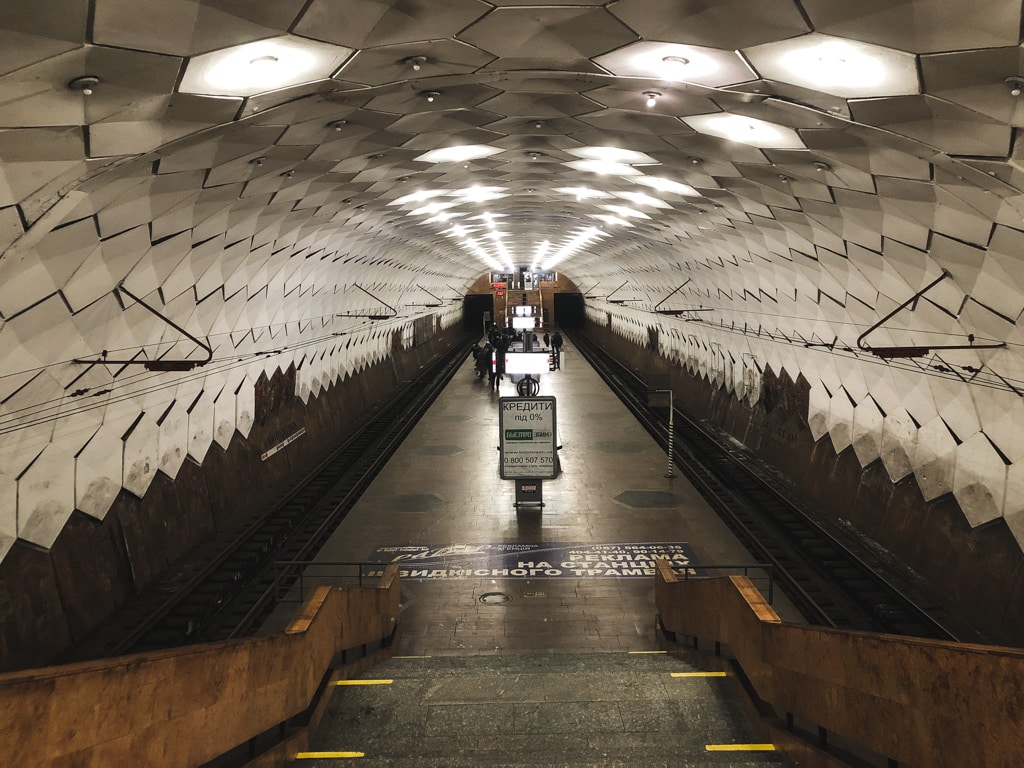 Where to Stay in Kryvyi Rih
Like I mentioned above, I stayed at Hotel Druzhba.
I highly recommend everyone traveling to the city to stay there. Inside, you will find photos of Ukrainian celebrities (sold yet?), a hammock in the commons area of one of the floors (I mean, beds and rooms are overrated obviously), a bar and lounge, a restaurant with plov for breakfast (okay, just take me and keep me, Druzhba), a hair salon, and in a location where the grocery store is within walking distance.
This is the premier hotel in Kryvyi Rih. The staff was nice and the wifi worked well once I got to a room that could reach it. On my last day there, the staff gathered and asked me what on earth I was doing in KR like it had been a talked about question for four days.
Truth be told, I may or may not have been trying to land on the celebrity wall alongside my beloved VIA Gra. I failed, obviously.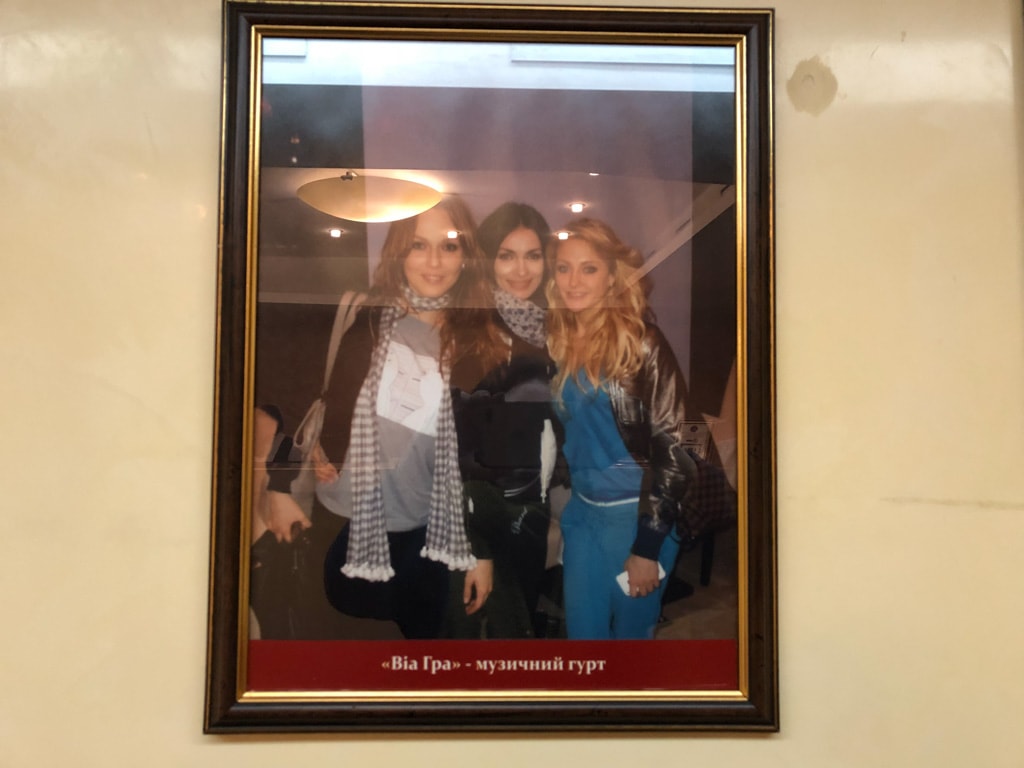 Weather in Kryvyi Rih
Winter = COLD AS CRAP. Not always. But when I was there, it was about -20C. Just prepare for it. If you are dressed accordingly, it is pretty pleasant and refreshing. If you have issues with pollution, be warned. I had a nosebleed my first night but I am very sensitive to any sort of pollution- even in Europe.
Summer= Nice and it probably makes the city glow. I will never know because I travel to places in their absurd worst.
How to Get to Kryvyi Rih
Getting to KR is as painless as getting to other cities in Ukraine, pending you have patience.
I came to Kryvyi Rih from Zaporizhia which was around a three-hour journey or so by train. If you like marshrutkas, you can go to the nearest bus station to find out how to get there easiest.
I, personally, hate buses. I prefer trains always, even if slower.
You can check out the Ukrainian train schedule and tickets for the best way to Kryvyi Rih. Remember to search for Kryvyi Rih- Holovny for the main train station. Do book ahead of time as trains fill up quickly in Ukraine.
If you are traveling in winter, expect delays. Getting out of KR was no treat for me as my train was delayed by hours to Kherson. No big deal- just prepare!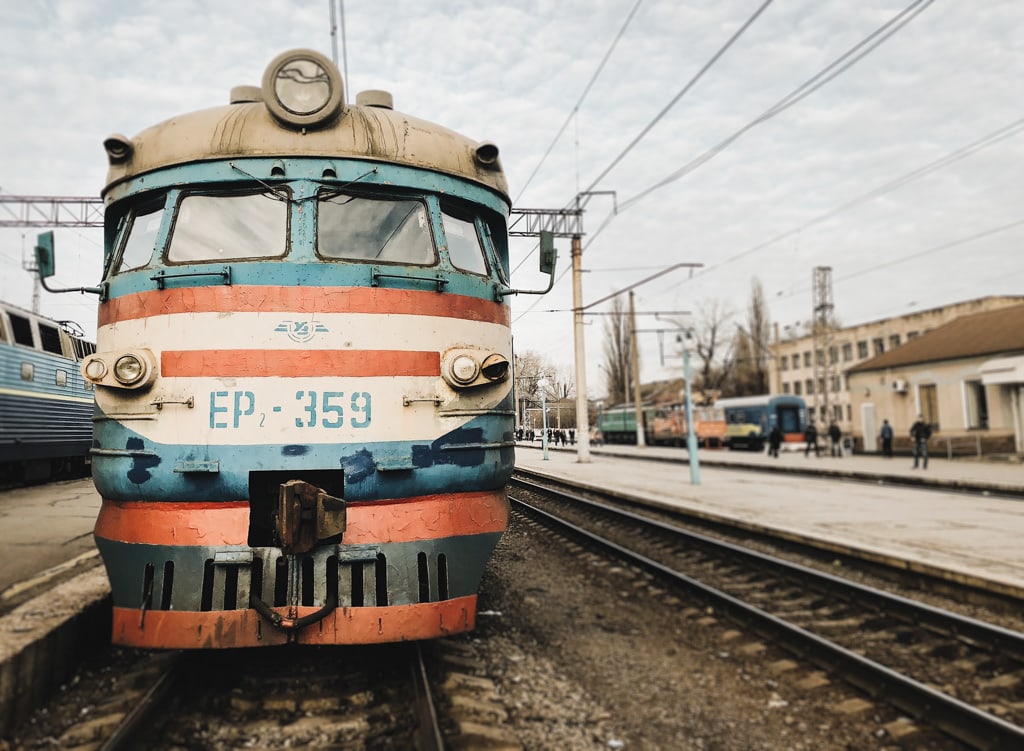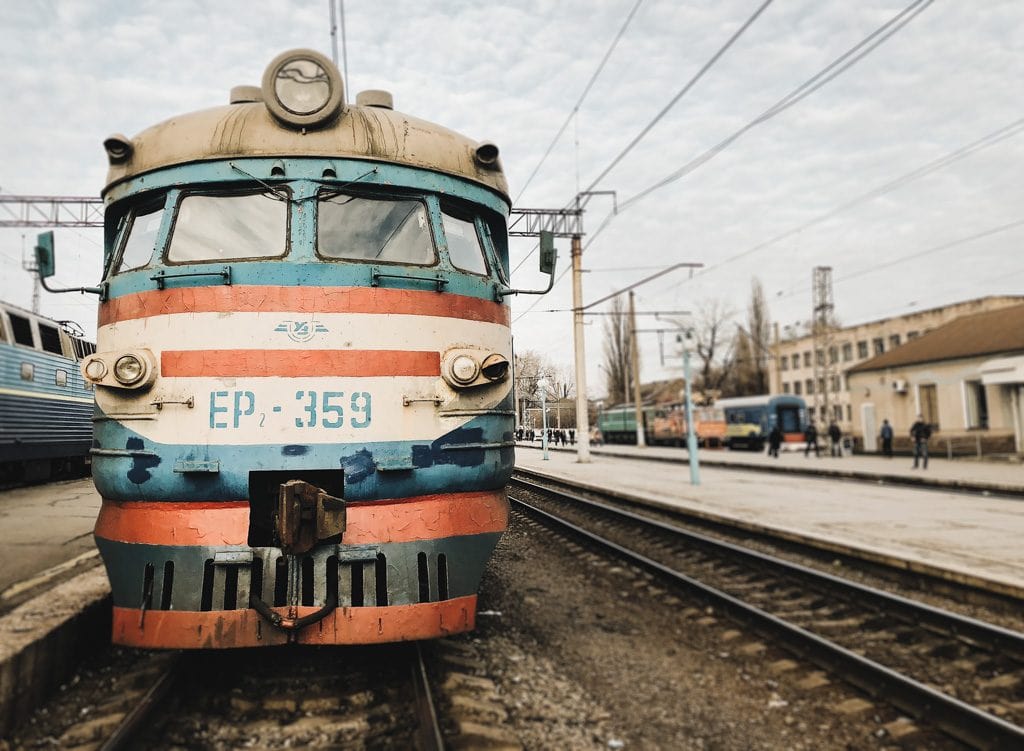 Kryvyi Rih is industrial. Yes. However, it is not a city that should be ignored by visitors to Ukraine. In fact, this city represents a lot of what Ukraine is about.
Just like Pittsburgh, Detroit, or Cleveland in the United States. Some cities do a great job representing a country from an international perspective (New York City and Kyiv). Others hide beneath the wings of these impressive cities and harbor stories of hard labor and perseverance.
Before we say we have 'done Ukraine'…. we need to take a minute and listen and explore those stories and cities.
They may treat us to a city so unexpectedly great and special we are vying to write about the place and all the wonderful things we found there as soon as we leave the place. Welcome to Kryvyi Rih, Ukraine.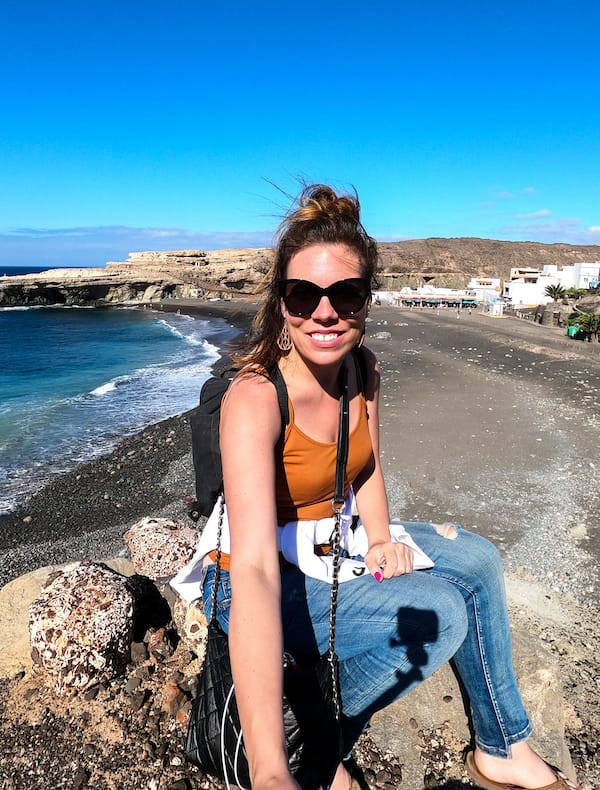 Megan is a travel blogger and writer with a background in digital marketing. Originally from Richmond, VA, she now splits her time between Frankfurt, Germany and Arctic Finland after also living in Norway, Armenia, and Kazakhstan. She has a passion for winter travel, as well as the Nordic countries, but you can also find her eating her way through Italy, perusing perfume stores in Paris, or taking road trips through the USA. Megan has written for or been featured by National Geographic, Forbes, Lonely Planet, the New York Times, and more. She co-authored Fodor's Travel 'Essential Norway' and has visited 45 US states and 100+ countries.