Kostanay, Kazakhstan is almost Siberia. Almost. It lies very close to the Russian border and in the northern Kazakh steppe. There is nothing for miles and miles…and miles…and miles.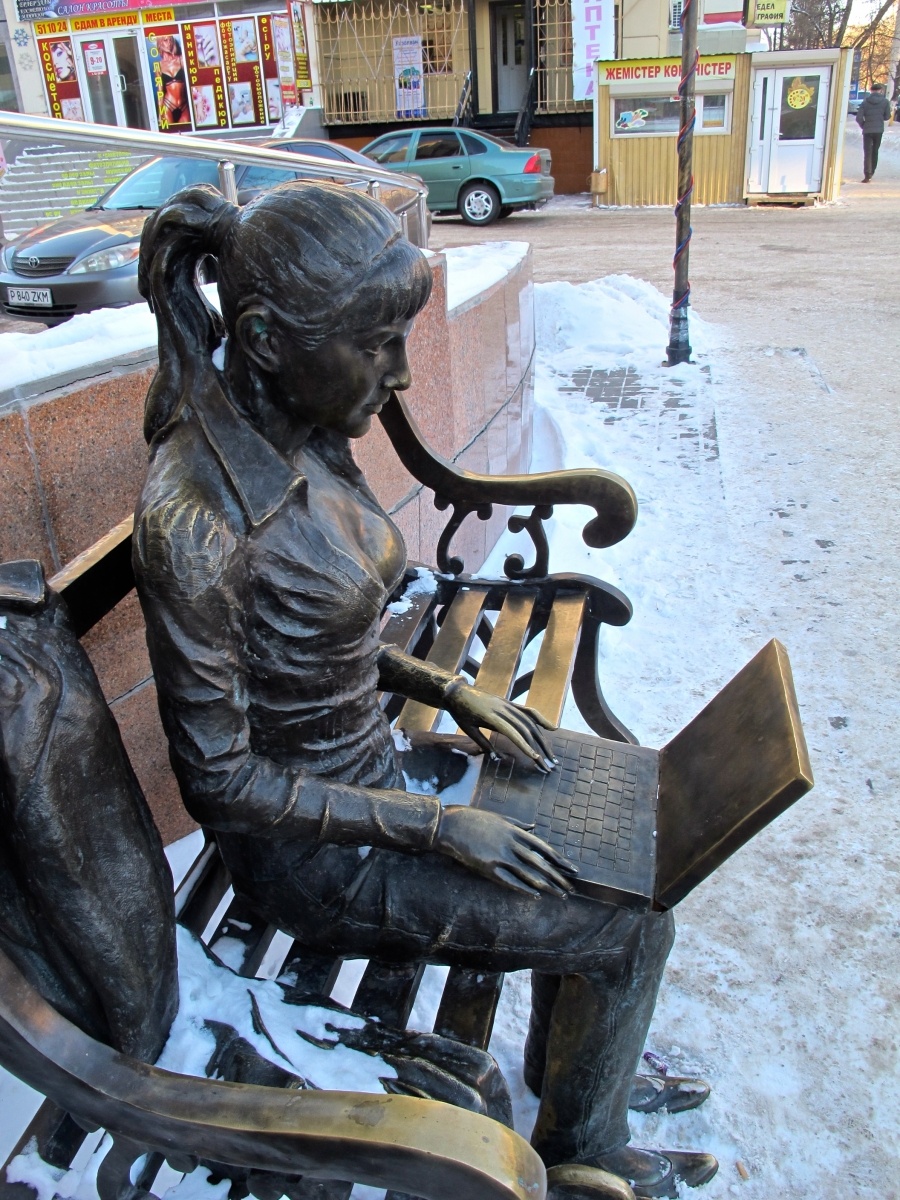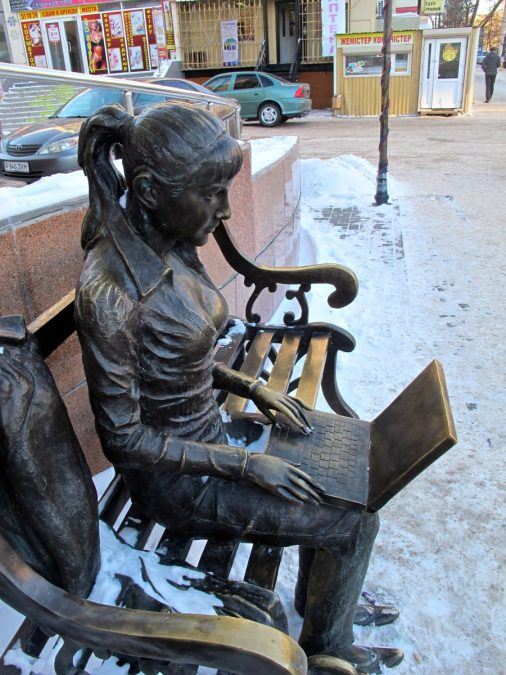 Summer is probably beautiful there. I imagine parks open with ferris wheels spinning and kids laughing while eating their pink cotton candy. I imagine teenagers sitting on blankets in the sun in skimpy clothing trying to soak up the sun's rays in the short and few summer months.
I imagine the smell of shashlik floating through the air making people's mouths water as they throwback a can of Kozel (a Czech beer that is widely popular in the area as I was told there is a Kozel brewery across the Russian border in the city of Chelyabinsk).
I never got to see any of this.
Because I went to Kostanay in winter. Now, Kostanay is not Yakutsk cold, but it's pretty dang cold. There was no taking my gloves off to take photos, no shashlik smells floating through the air, and certainly no one wearing skimpy clothes.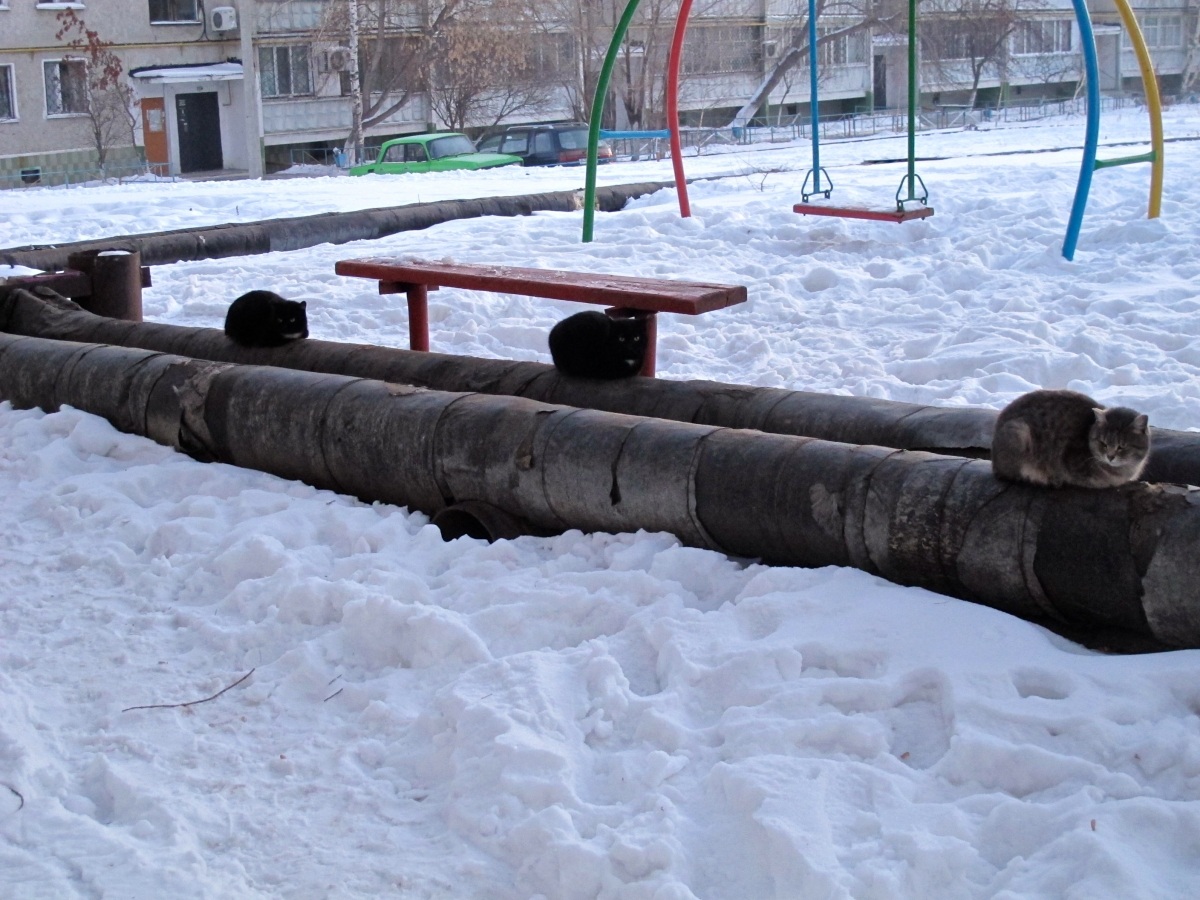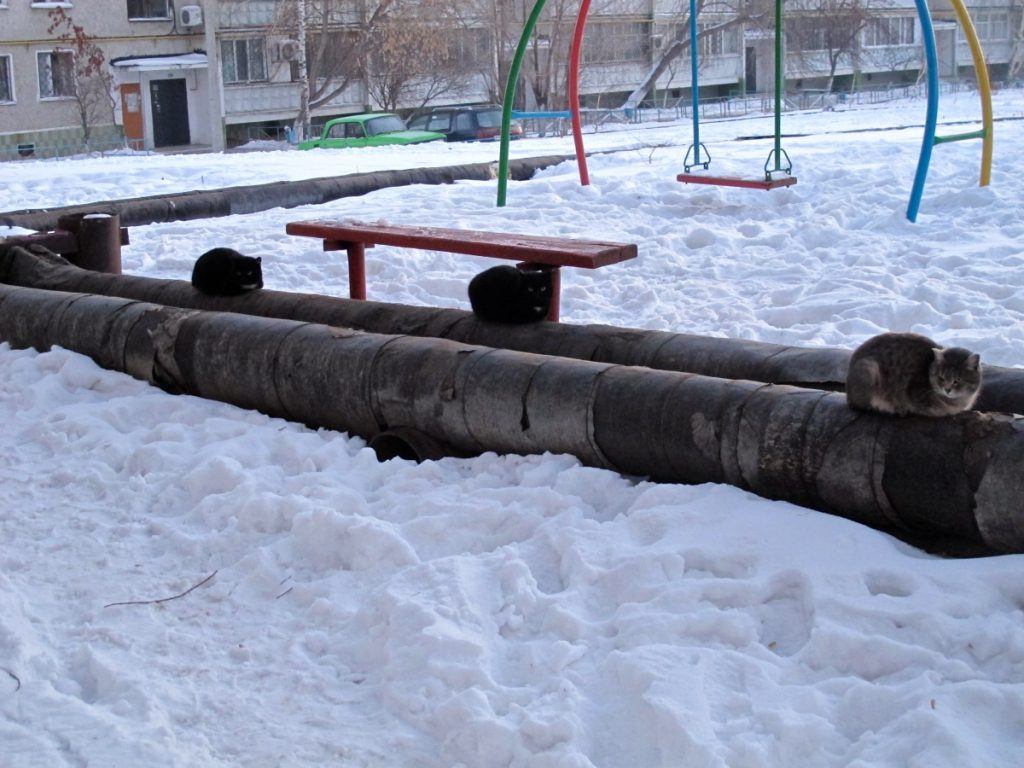 But the streets of Kostanay were bustling and spirited. It always amazes me to see how much northern, or just really cold, cities take advantage of the elements in the best way possible.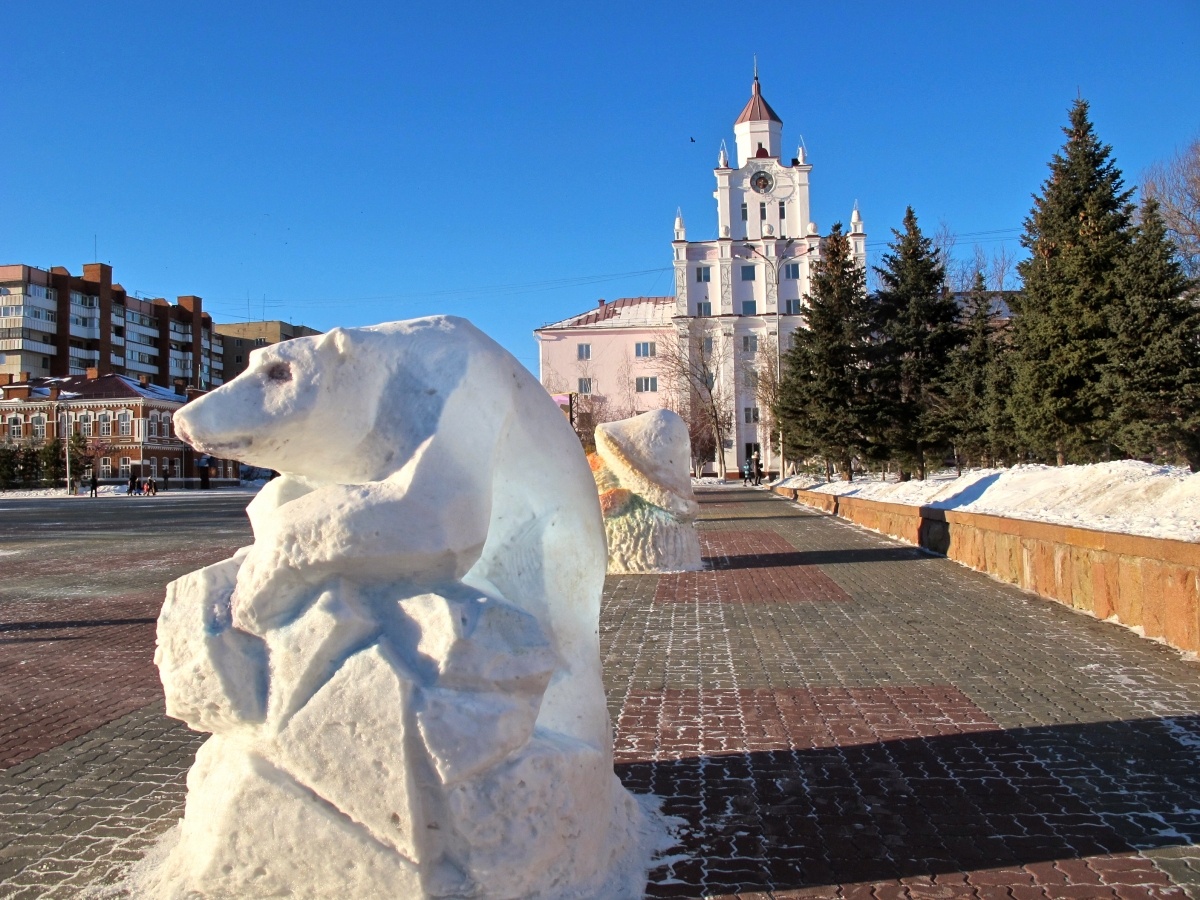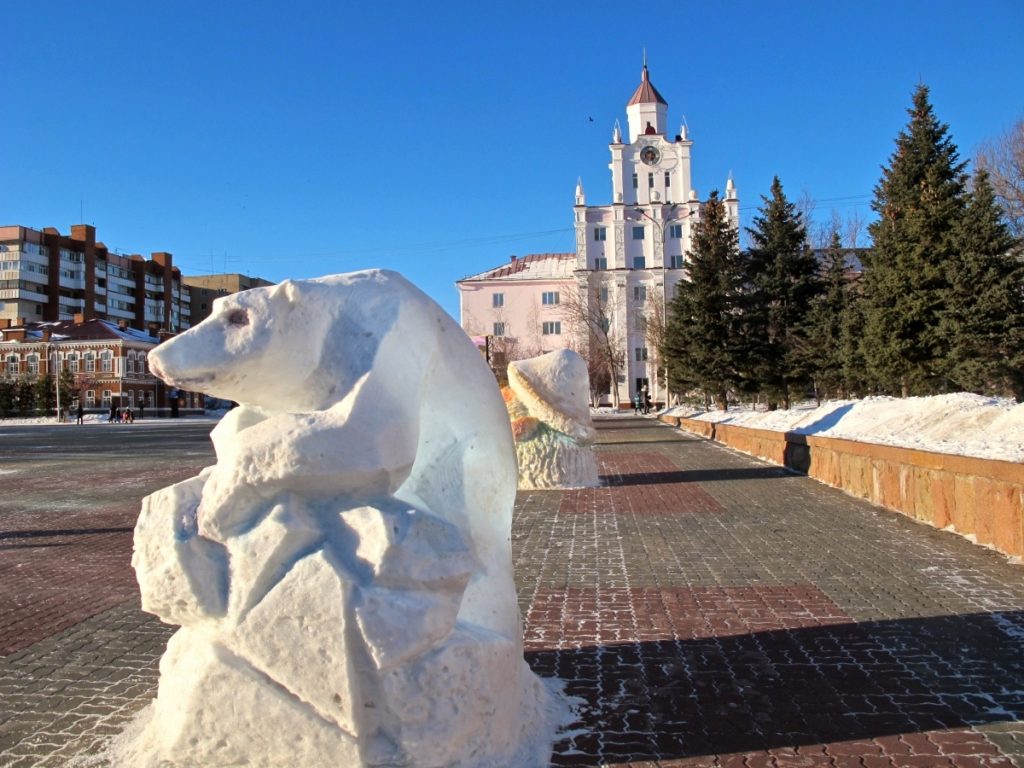 Kids in Kostanay are pushed around on sleds by their parents atop the ice and packed snow. While I do believe that many of the sleds are absolute hazards, some of them are actually quite complex and lavish.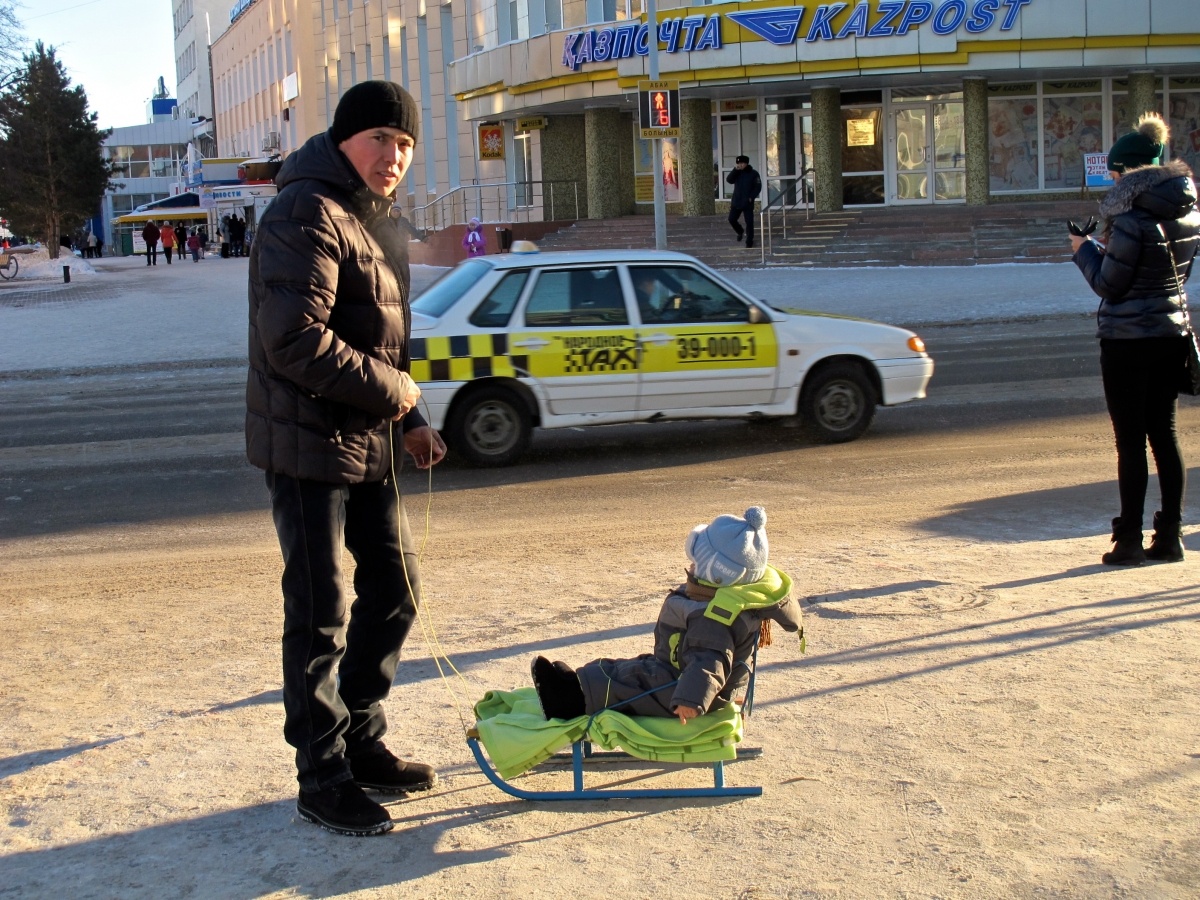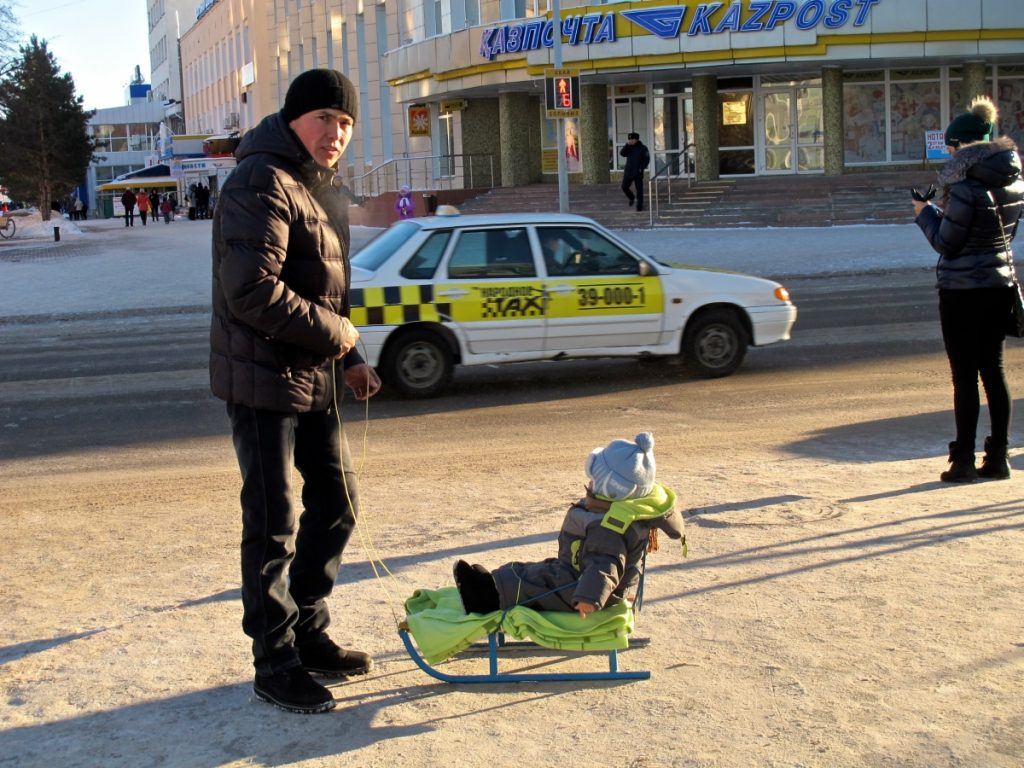 *not lavish, and to my not-surprise, the kid fell off and started crying shortly after*
The city really puts on a spectacle during the cold months with its ice mazes, ice slides, and ice sculptures. Talk about making the best of your resources.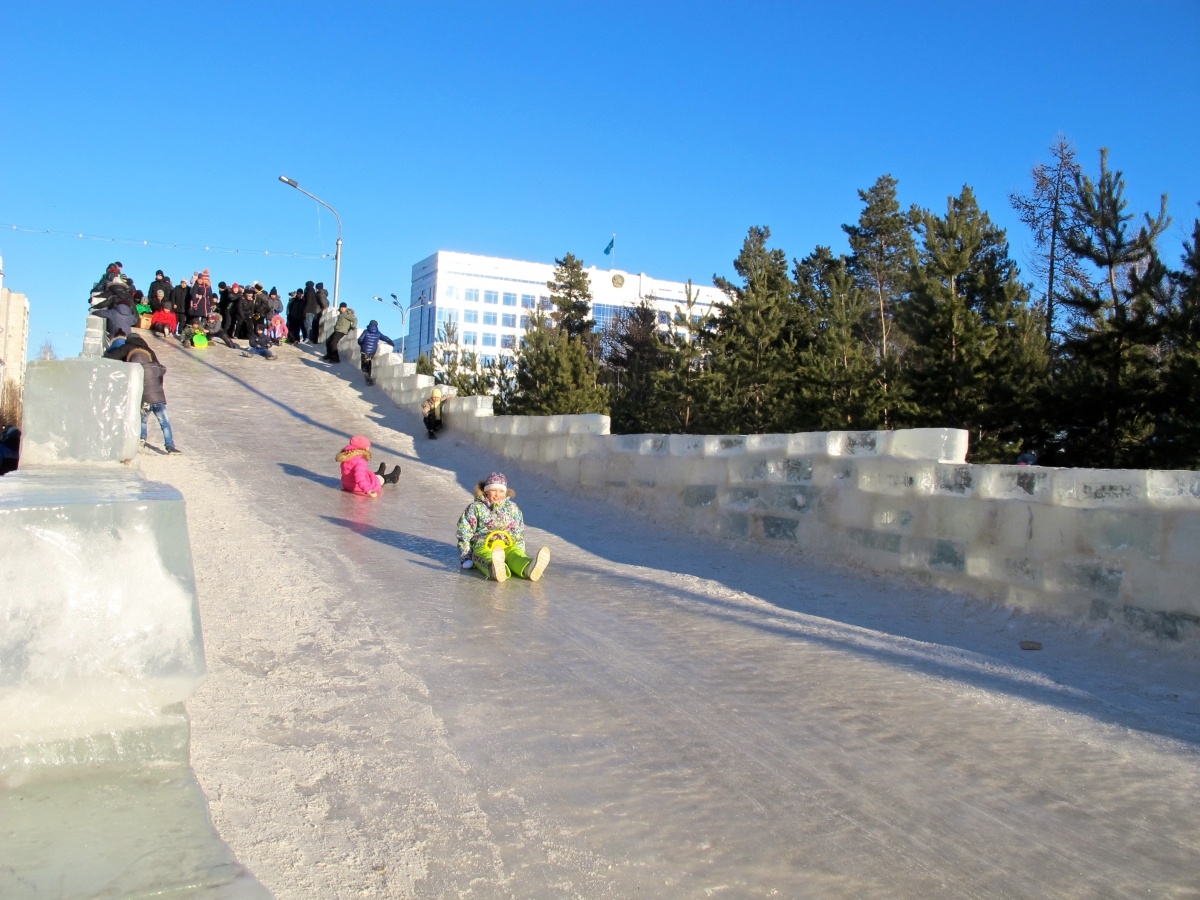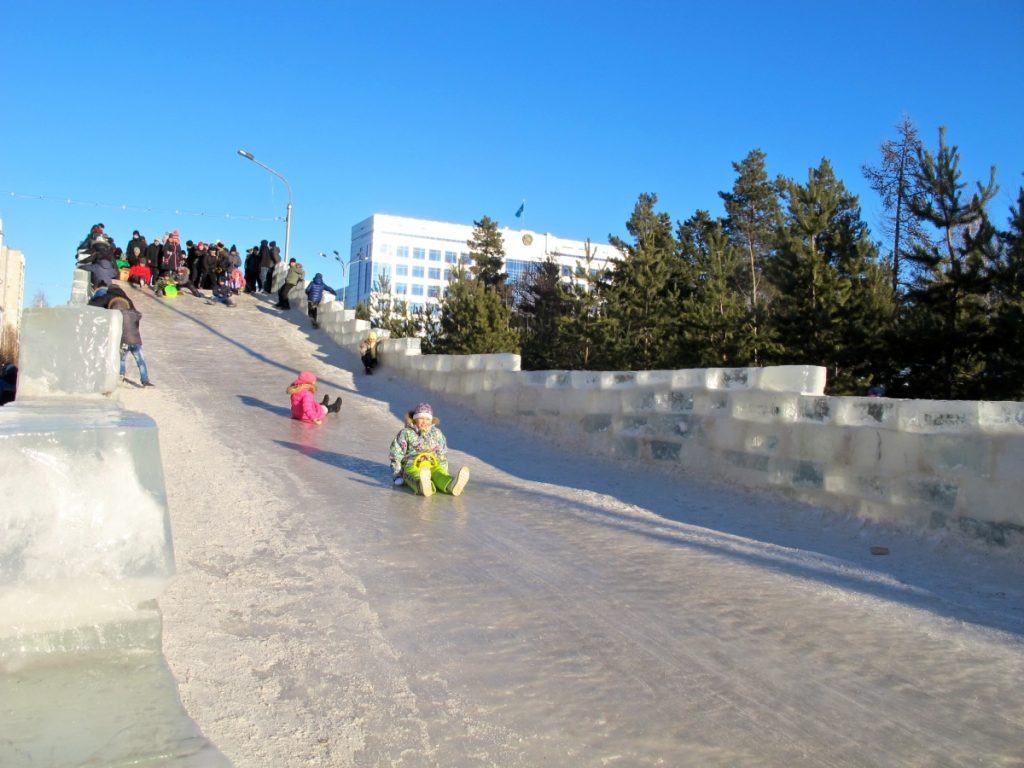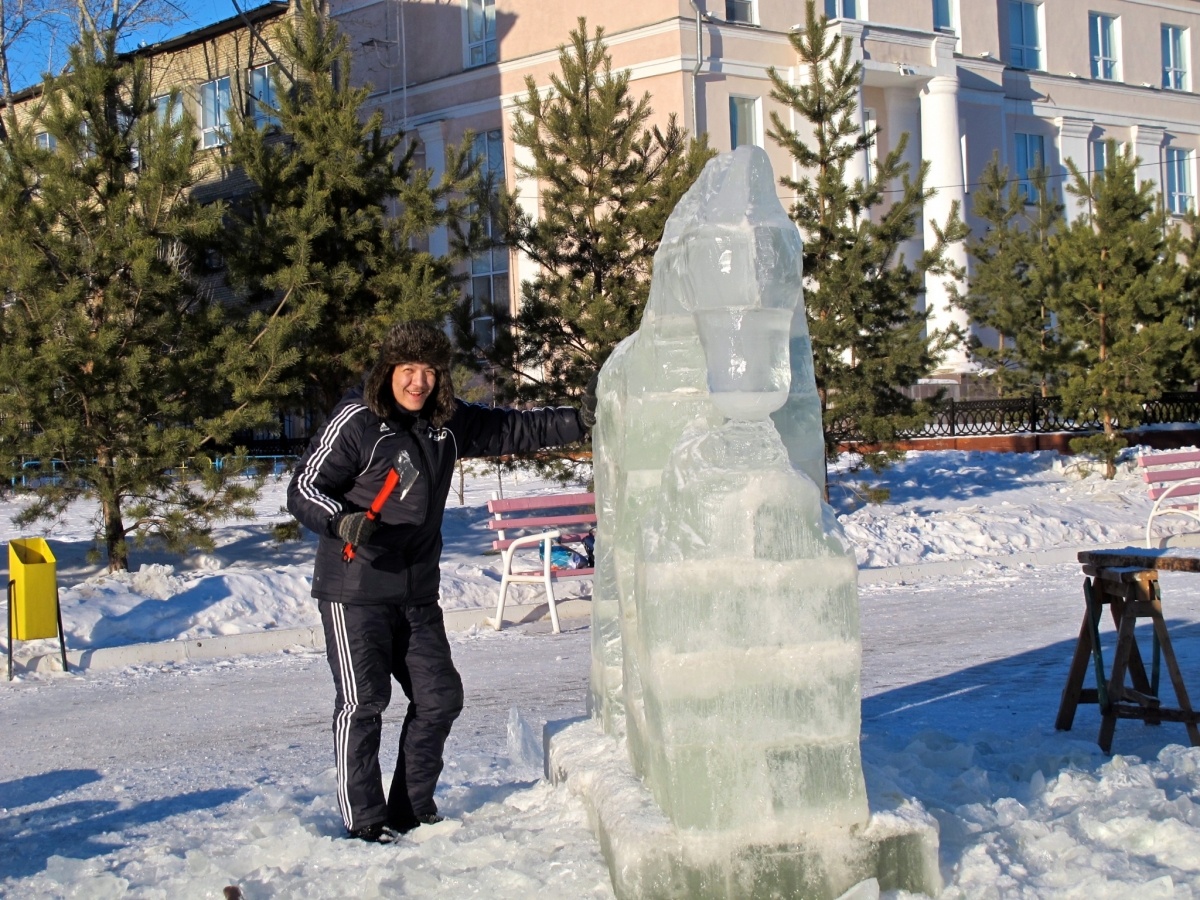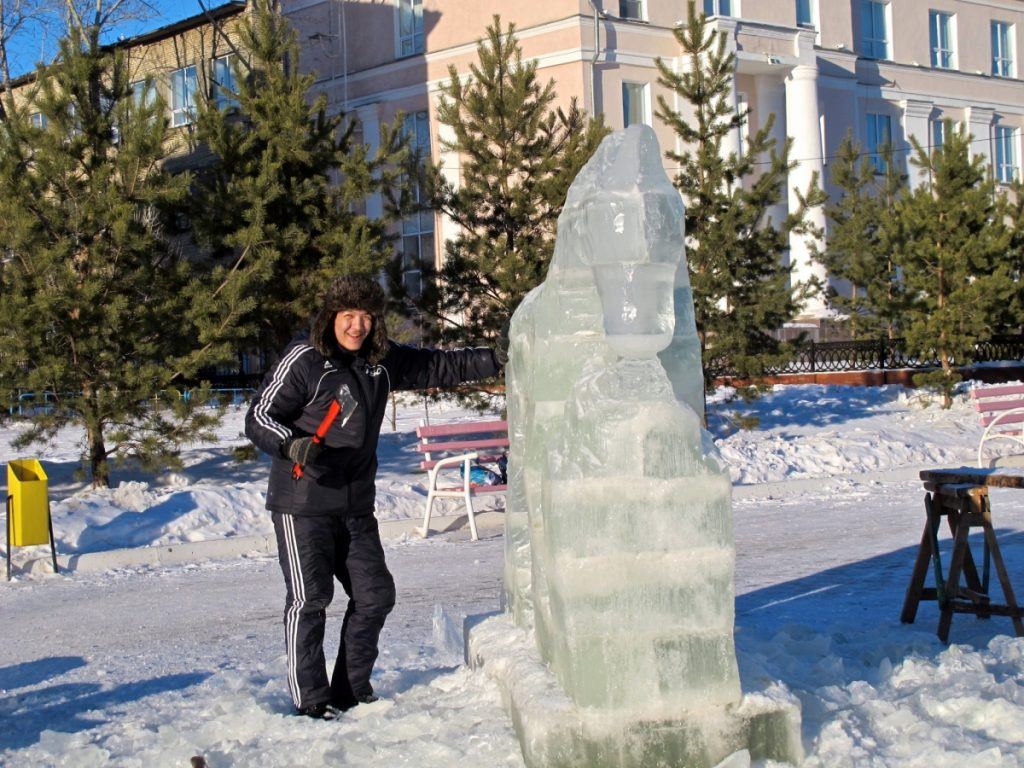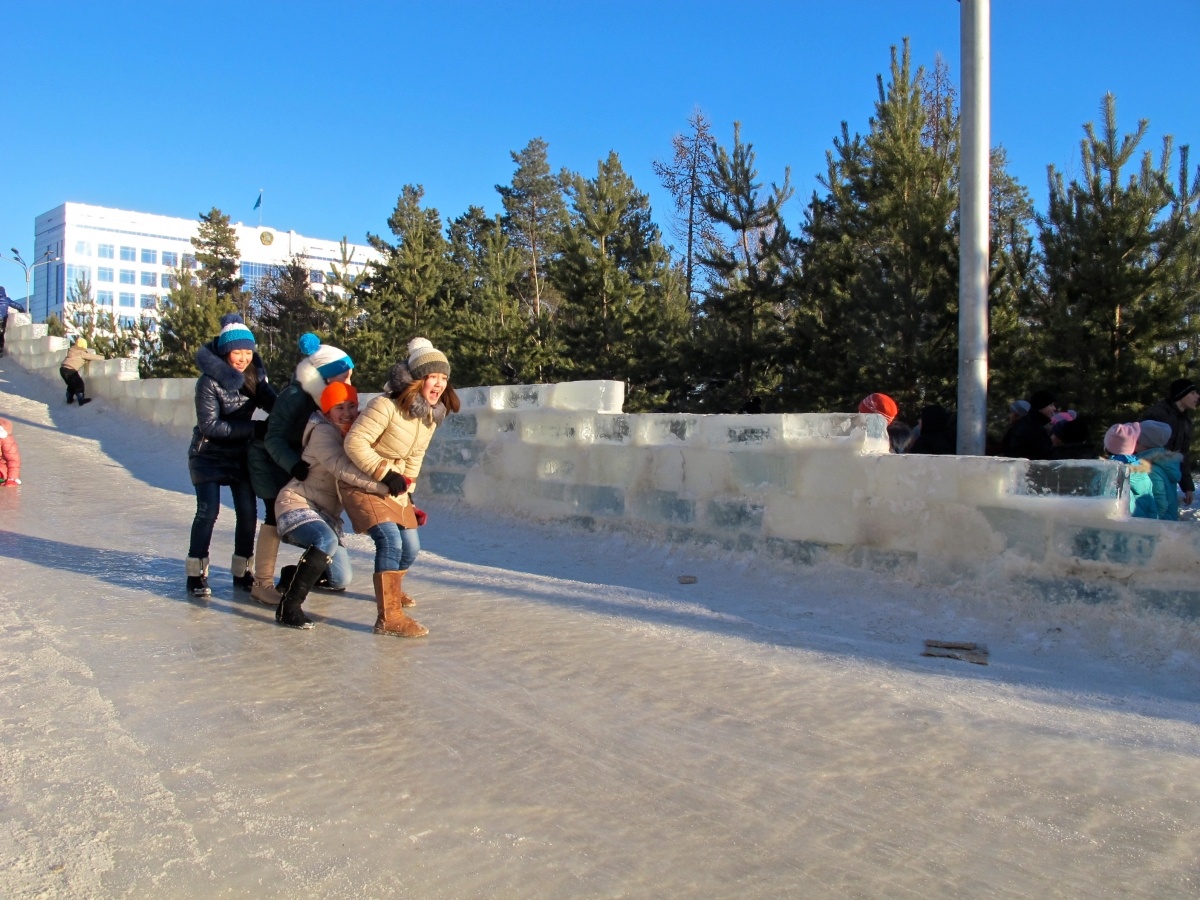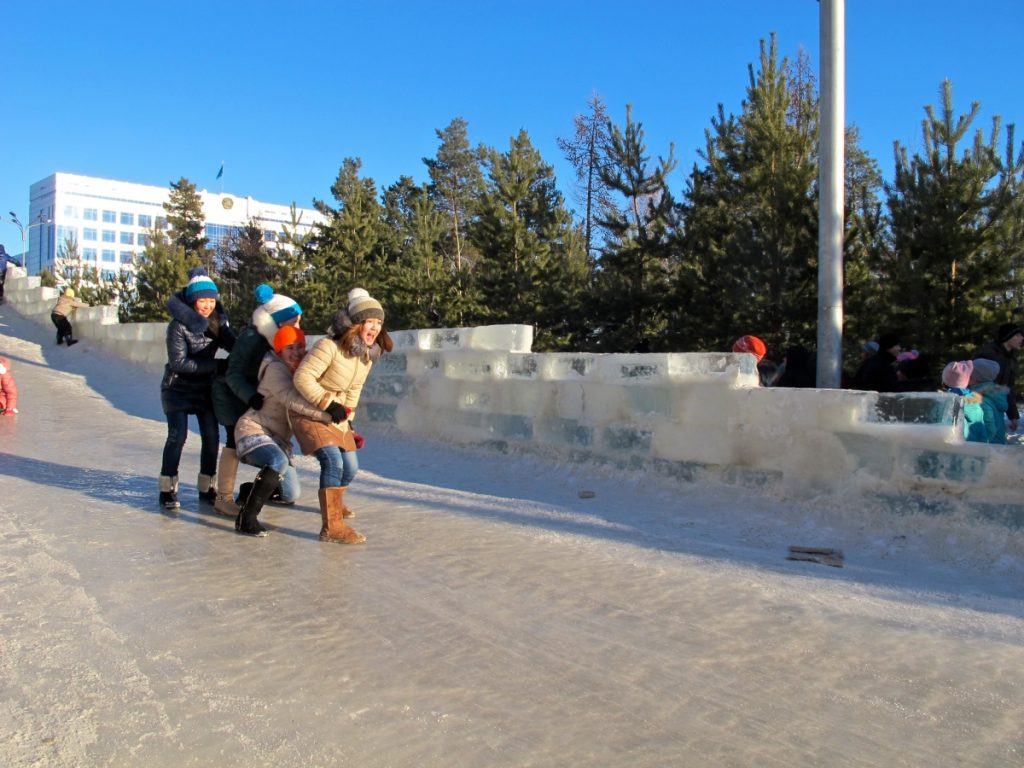 And no, I did not try out the ice slide. I wanted to keep my legs intact for the rest of my Kazakhstan trip.
During my days in Kostanay, I did a lot of relaxing. My jetlag was BRUTAL for most of my Central Asia travels and with Kostanay being at the beginning, it was nice to wake up at noon and go to bed at three. It was nice to catch up with the friend I was visiting and meet some of her local friends.
We celebrated my first night with a vegan borscht party. And several beers. And my friend (who is also American) and I taught her Kazakh friends how to play 'Truth or Dare" after some of them found a bachelorette party deck of cards that said "Truth or Dare" on the front. The game was subsequently followed by "Spin the Bottle".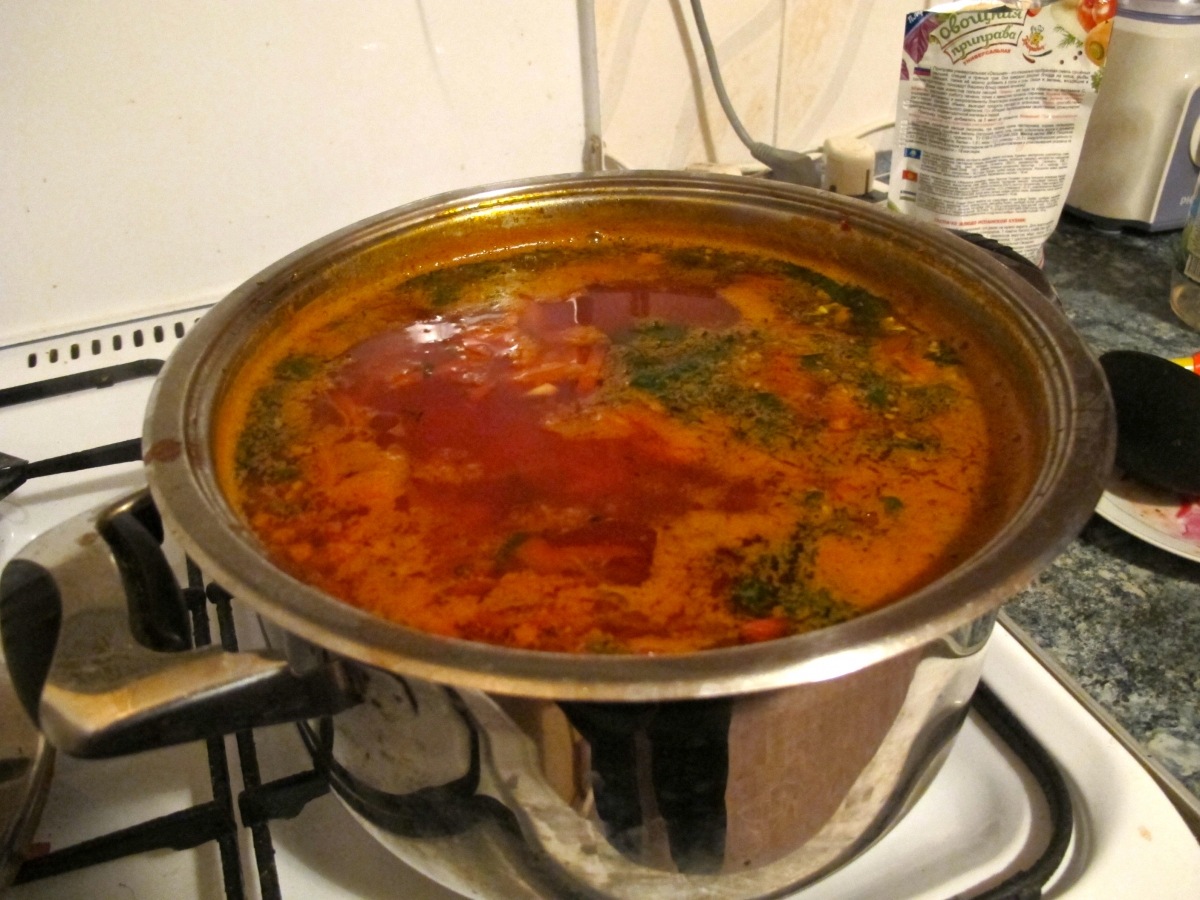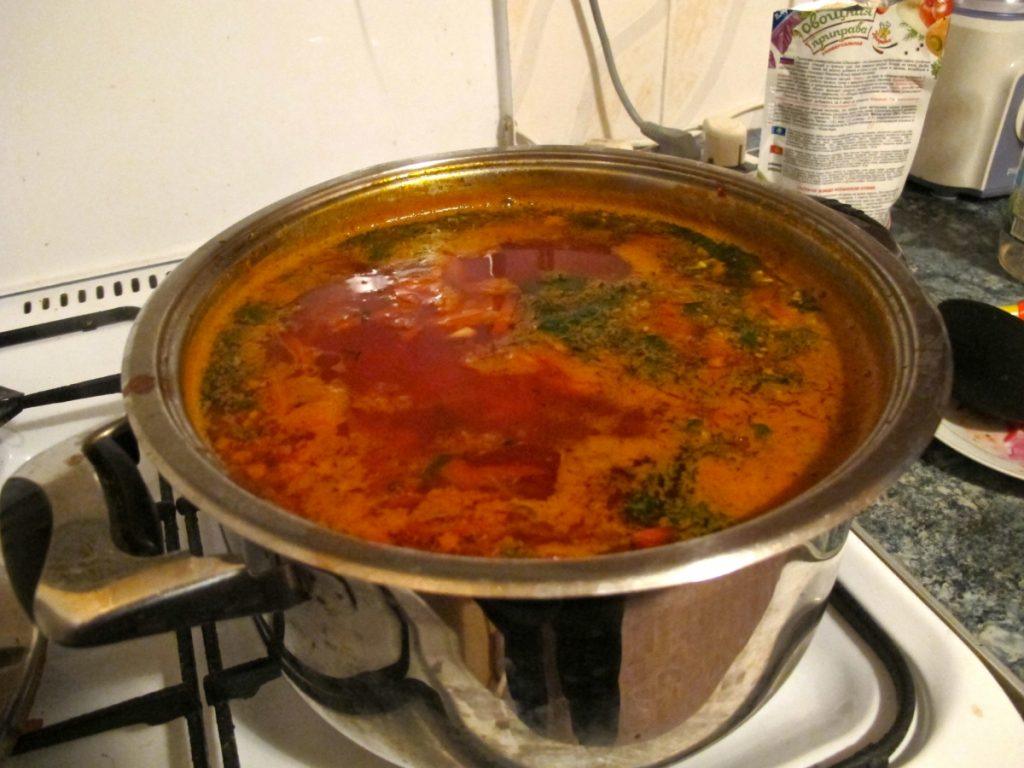 We went to the new local mall. And the old one. I toured around the city with her friend, Igor, when she had to work. And we ate leftover vegan borscht for days.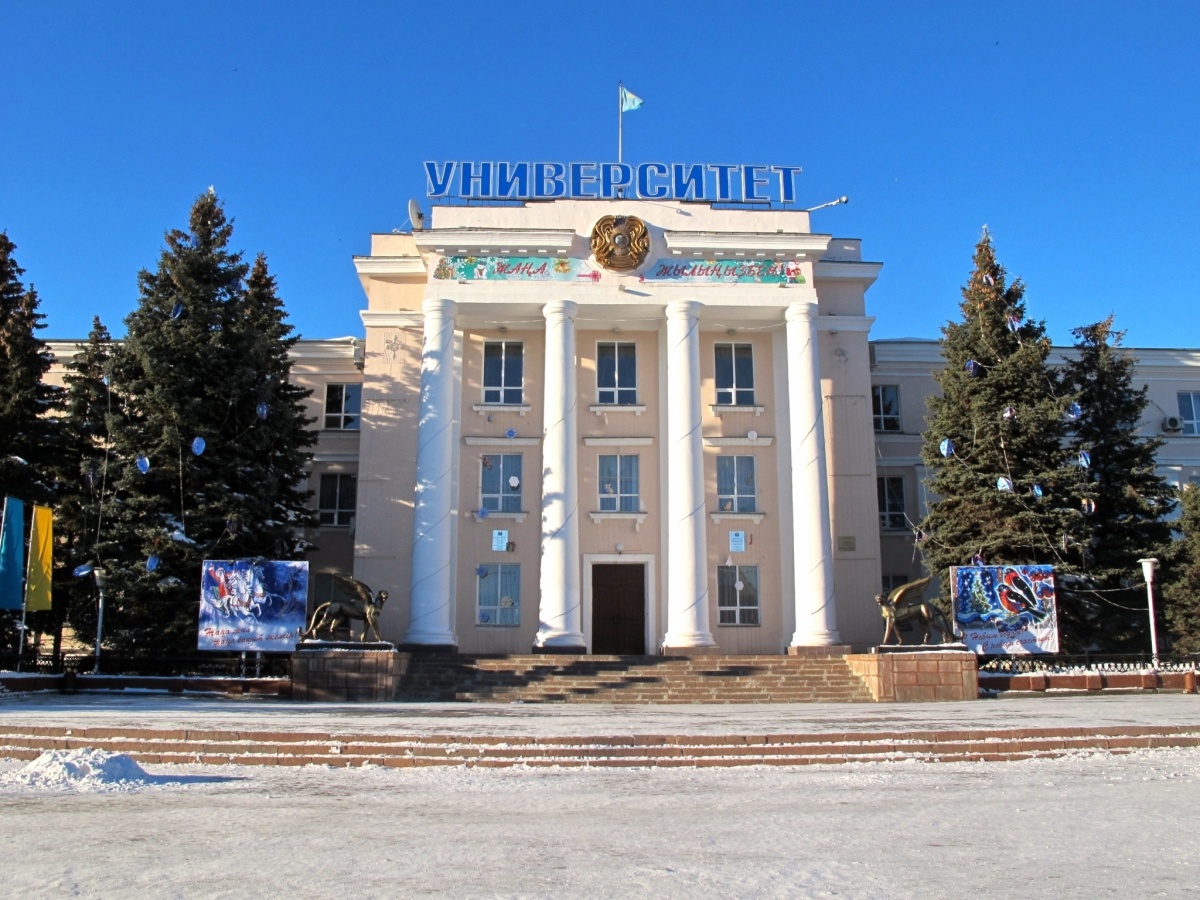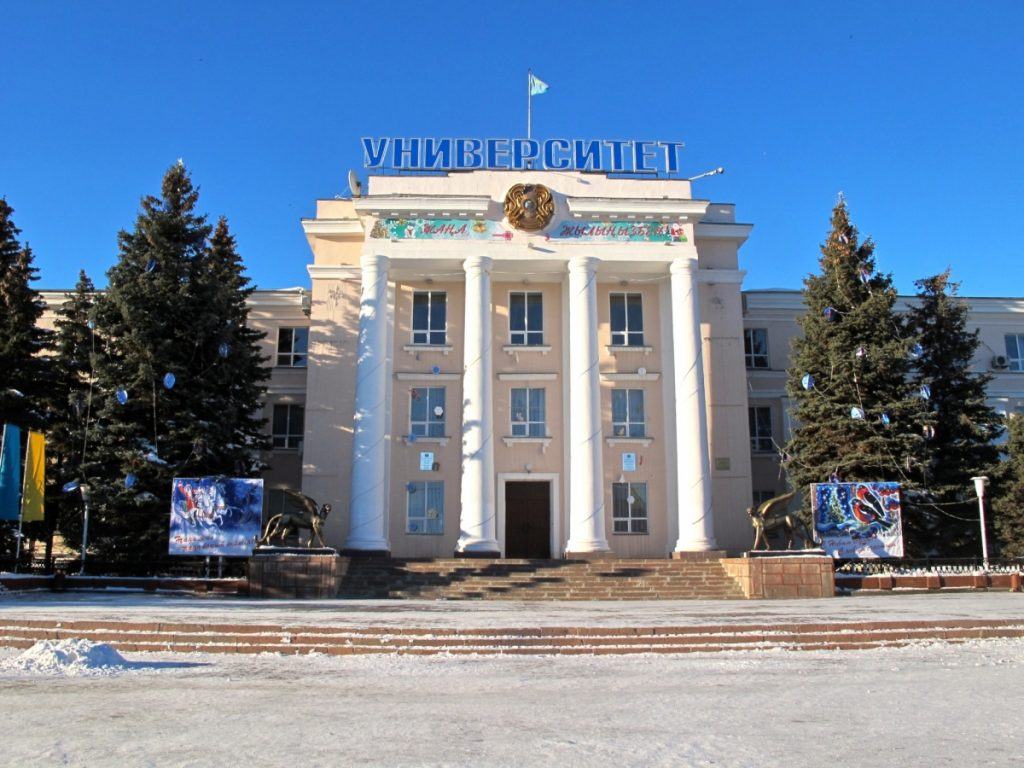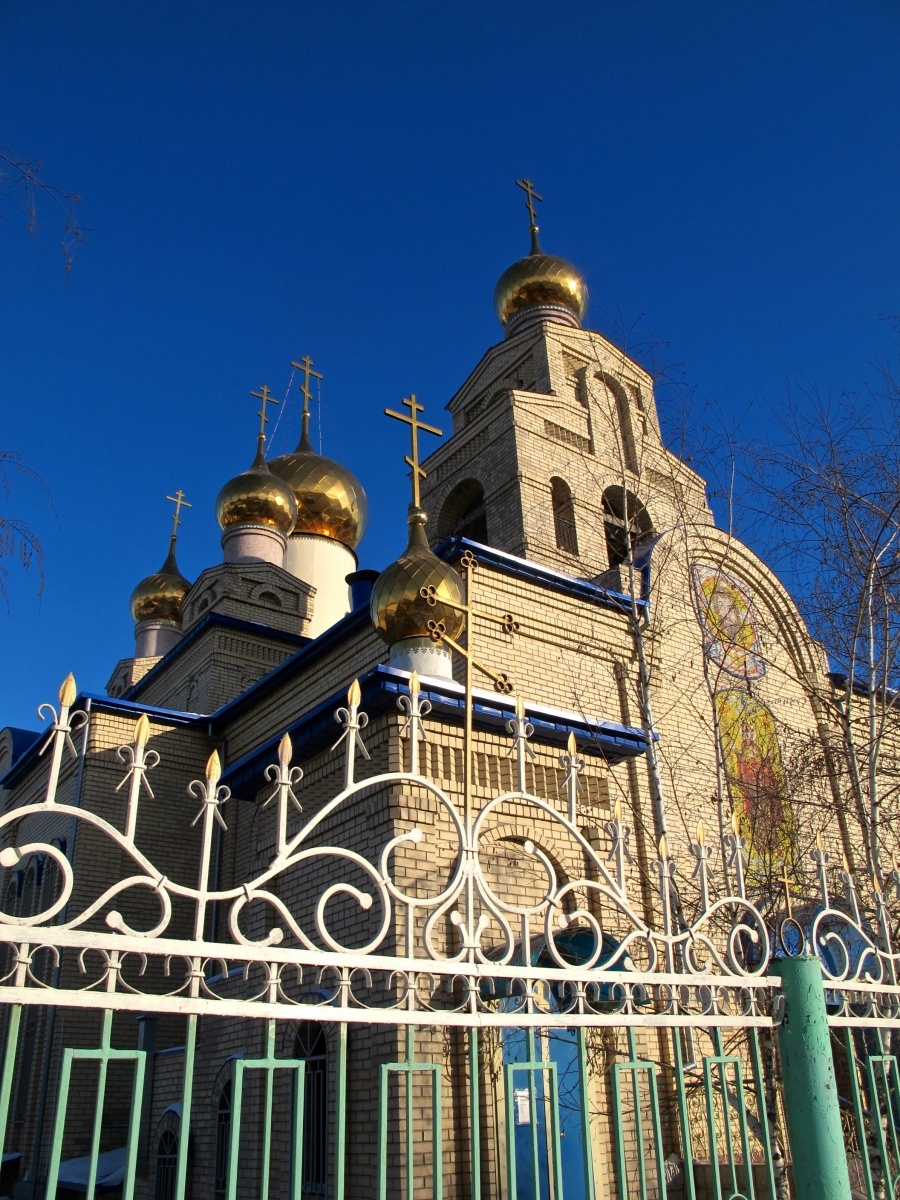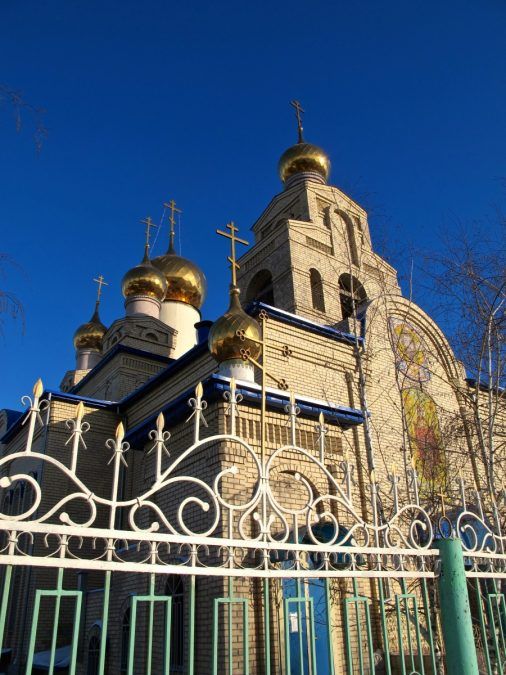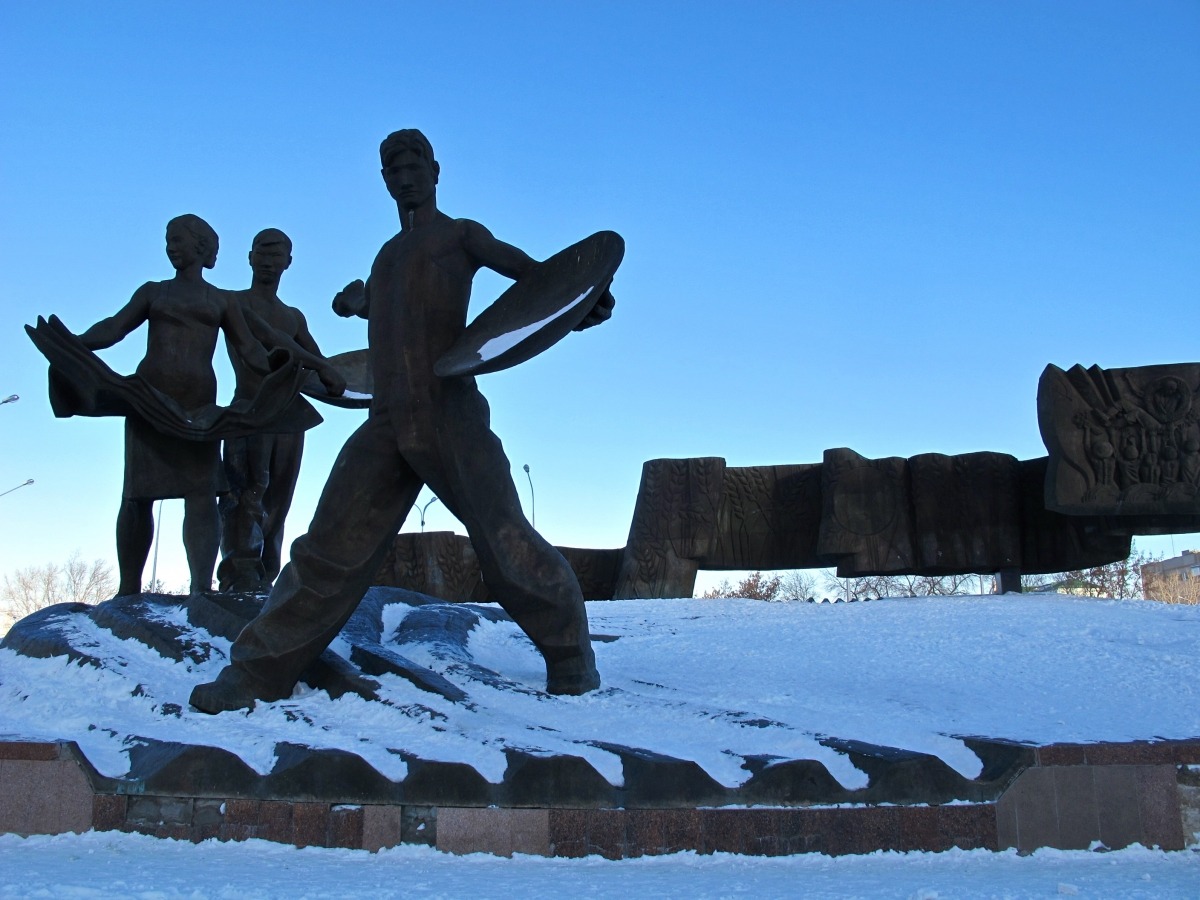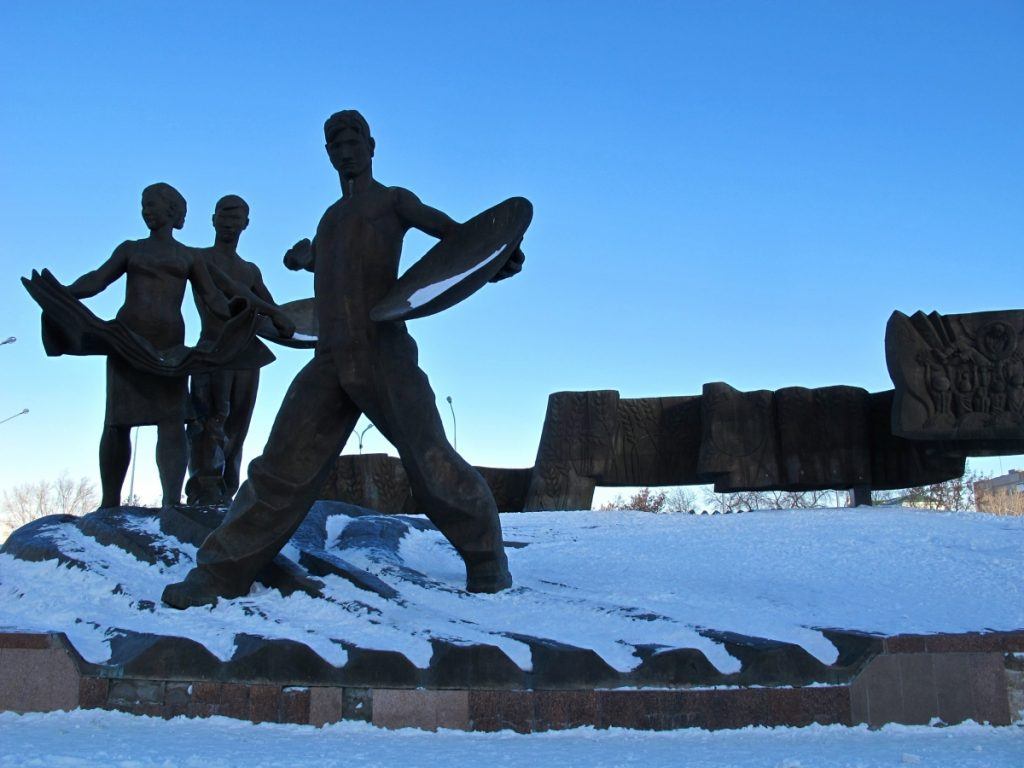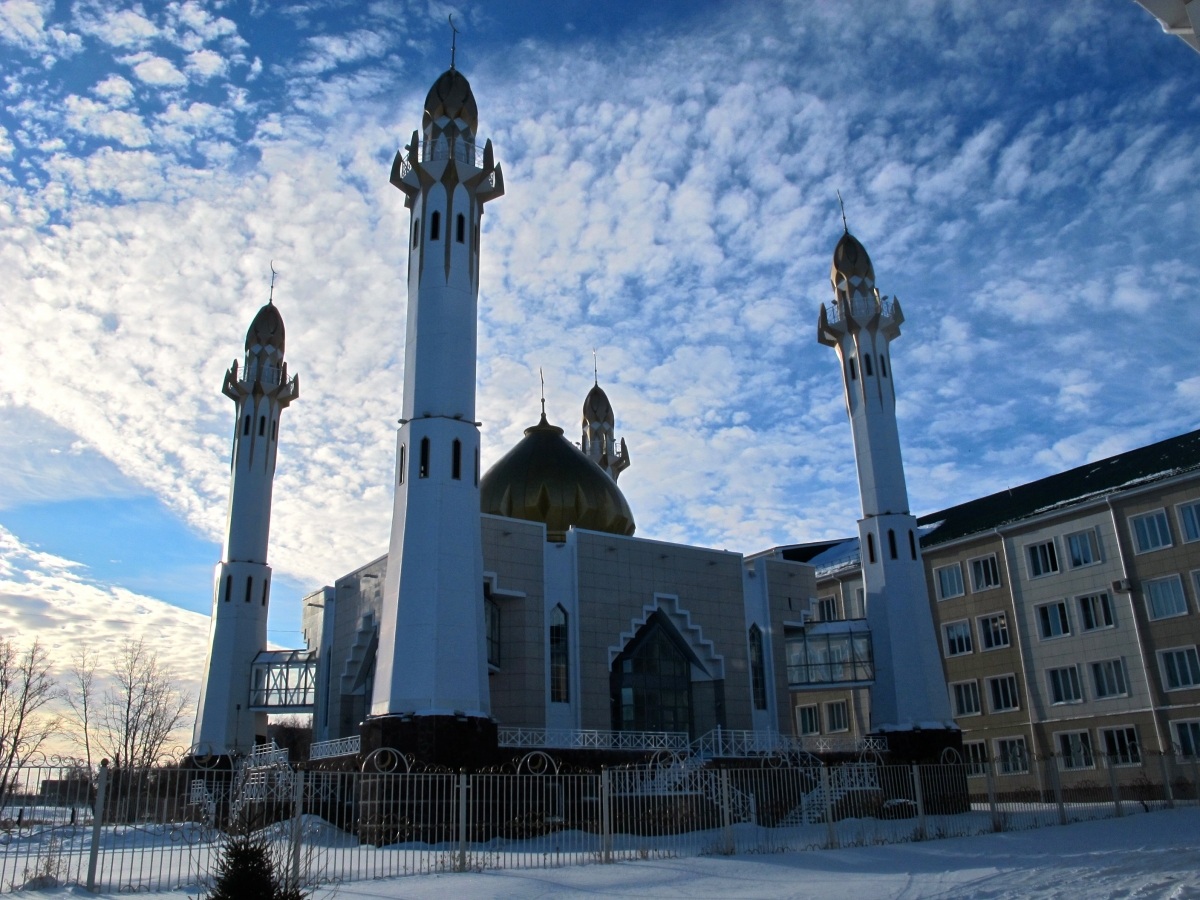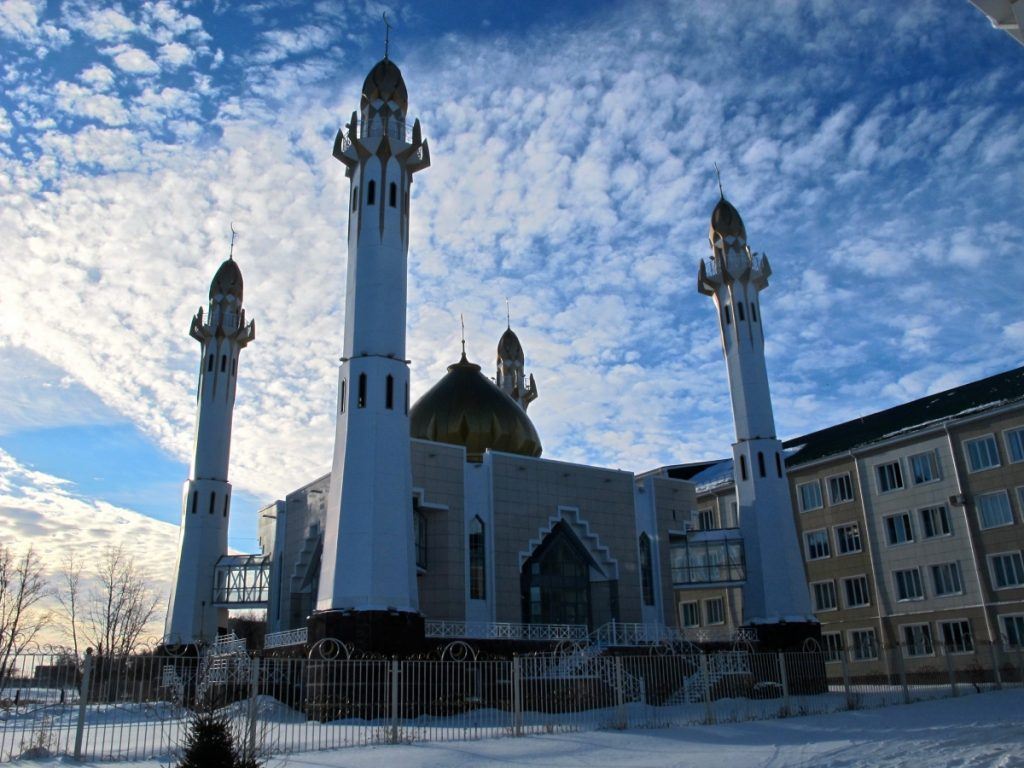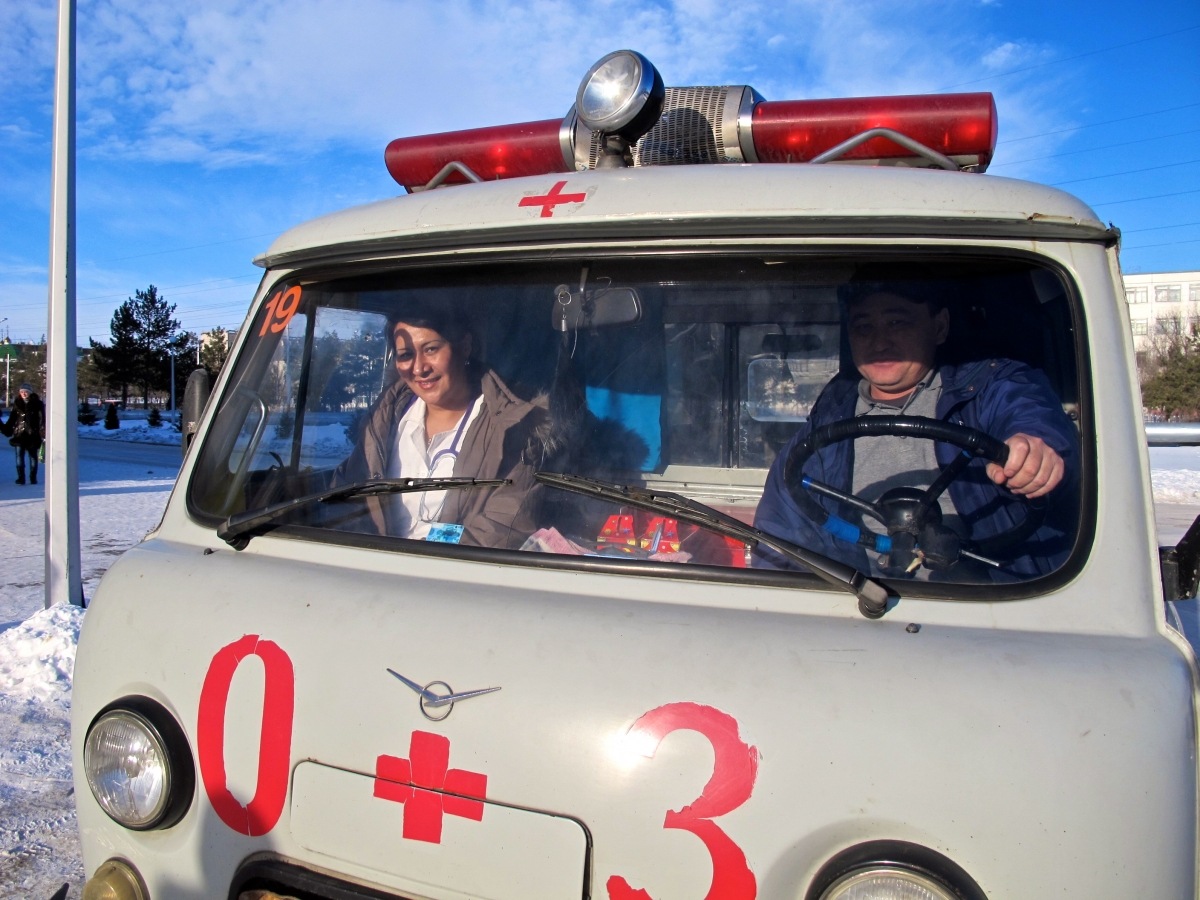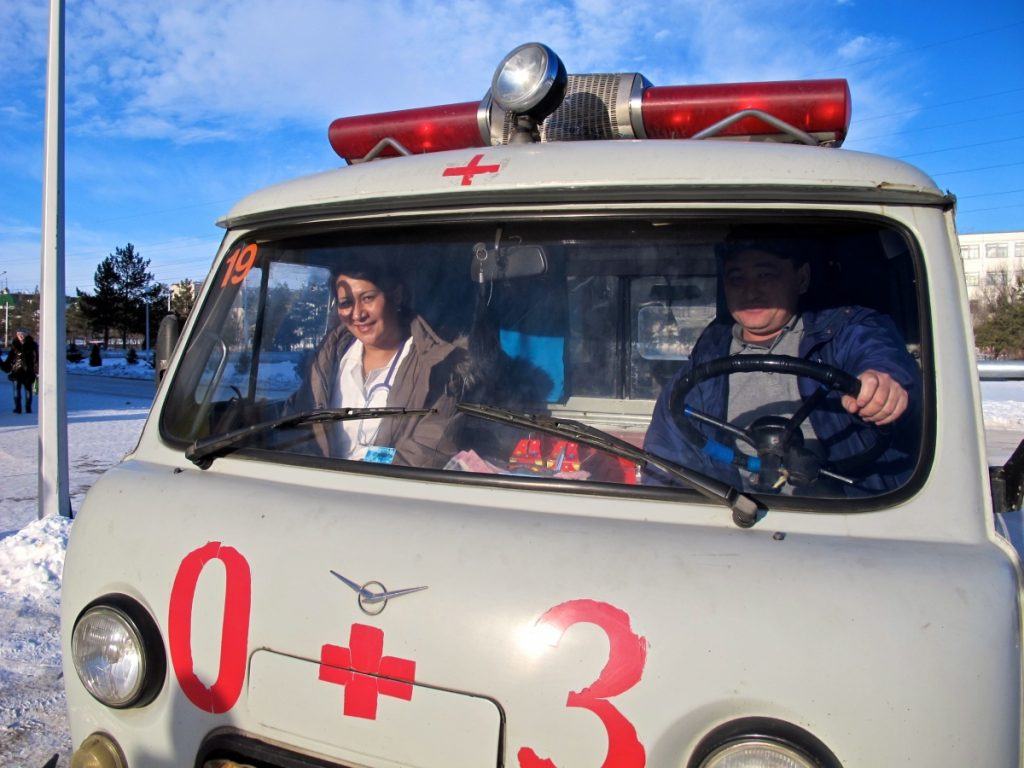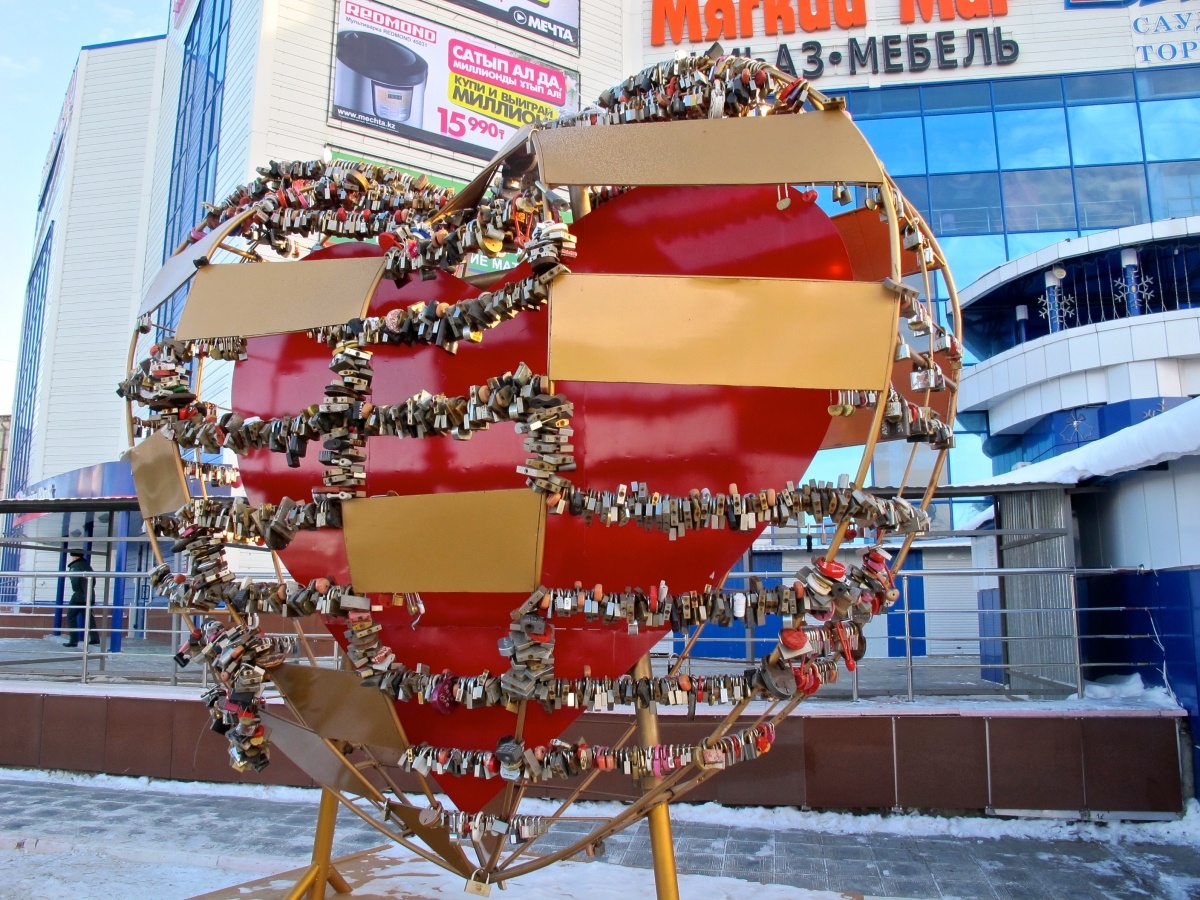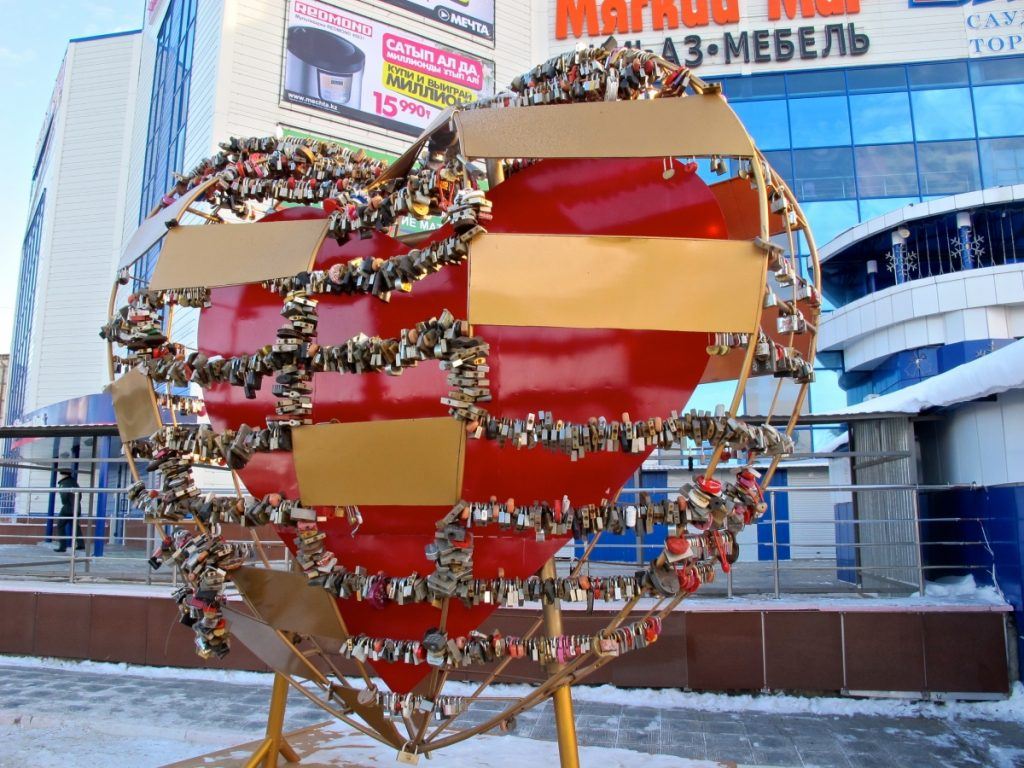 Kostanay was the perfect introduction to Kazakhstan.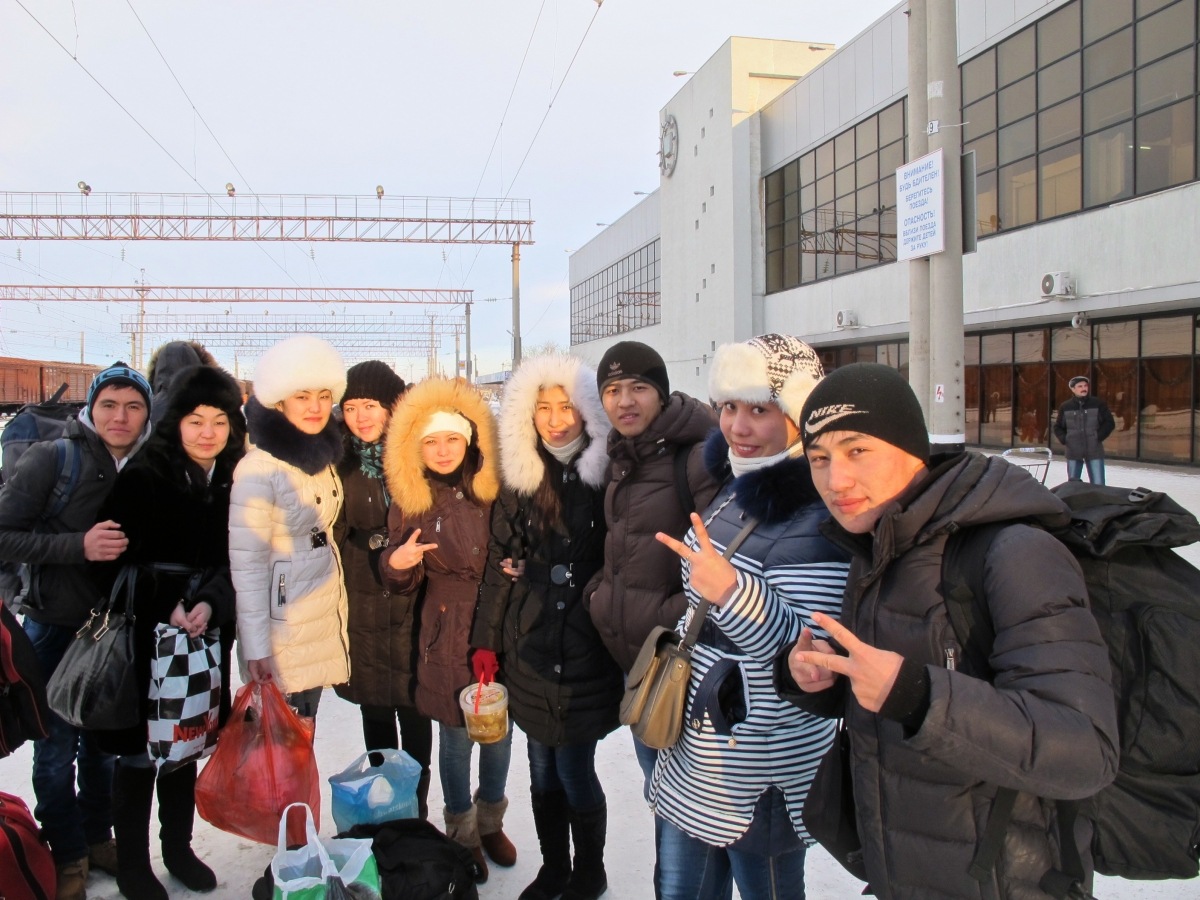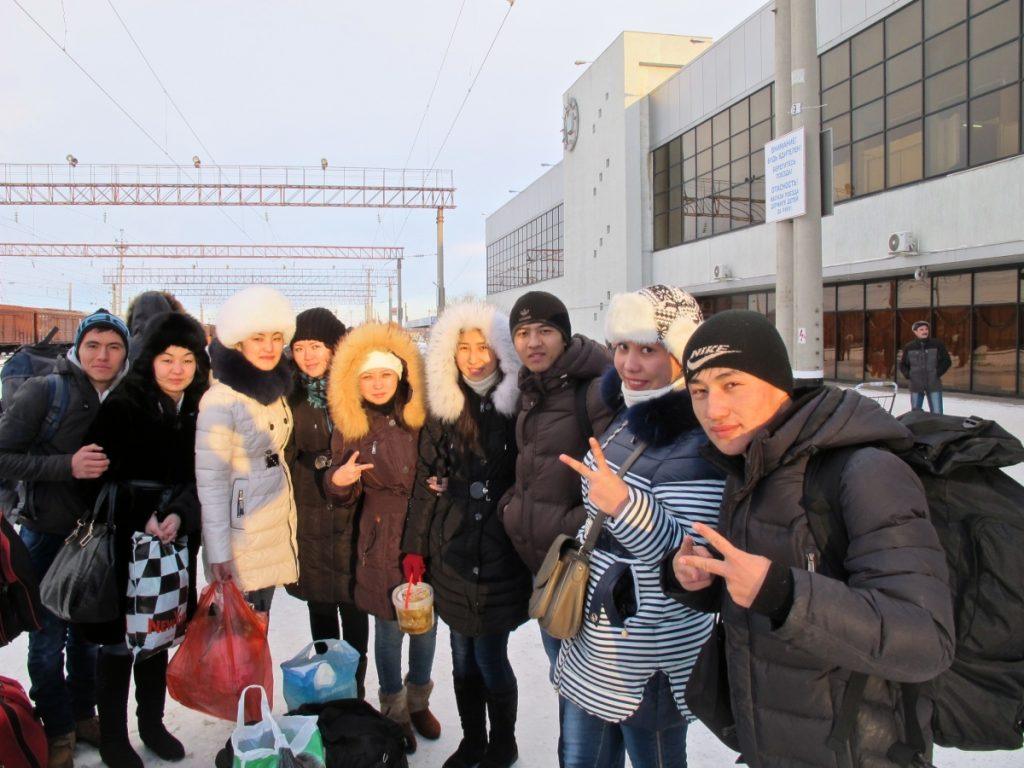 *Kazakhs have no shame in asking for you to take their photo with your camera once they find out you're American*
I can't give tips for the city, nor can I talk about specifics. But I do know that I really enjoyed the place and if for some reason I ever end up back there, I know I will enjoy myself once again.