I often write about the trips and cities I enjoy.  Very rarely do I visit a place and leave with a sour taste in my mouth.  VERY RARELY.  But on occasion, it happens.
When in Vilnius, I was toying with the decision of whether to head up to Riga, Latvia for a while, or instead enjoy the coastal city of Klaipeda, Lithuania.  I knew nothing about Klaipeda except from the fact that it was Lithuania's 3rd largest city and located on the Baltic Sea.  Oh yea, and the Curionian Spit, a long 'spit' of land is located off of Klaipeda and is declared a UNESCO World Heritage Site.  After meeting a Lithuanian girl who was from Klaipeda, I decided it would be fun to visit the city.  After all, she talked this place up to be something special.  And she offered to give me a ride there (it's on the other side of Lithuania) as she was already heading into the city for a festival.  I decided getting up to ride with her at 6am was much too early, but that I could take the 4-hour train cross-country instead.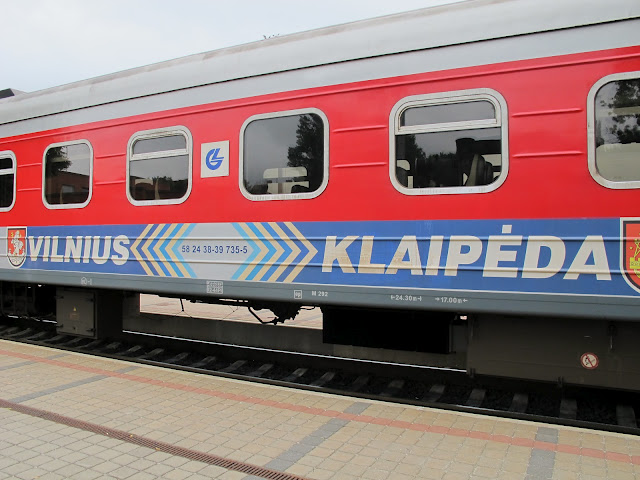 Sadly, the most enjoyable part of the day was the train ride back (photo above).  The train ride to was on an old Soviet-looking train (the ride back was on a much more modern piece of transportation-thank goodness).  Why might you ask??
Well, for starters, many restaurants were closed.  I didn't quite understand this.  There was nothing major going on (apparently the festival ended the day prior to us arriving which I found to be odd since a local was heading there from out of town).  So, I ended up having to settle for Chinese food.  For an appetizer, I ordered beer.  And for my main course, I ordered beer #2.  They even had a menu item called "Fragrant Chicken Wings".  Joys.
And second of all, Klaipeda had a bee problem, or INFESTATION, the day I was there.  I don't care what anyone says about this.  I have researched it and researched it, and can't find evidence that such problems exist, or have ever existed, in Klaipeda… but they did on this day.  I had bees in my clothes, in my mouth, in my backpack, etc.  I actually began crying after a while.  What shocked me is that it was like locals didn't even notice the problem.  There were outdoor cafes that were just swarming with these creatures and no one seemed to notice.  It almost made it feel like I was in a nightmare.  I never got stung… but I am absolutely certain that I had over 500 bees on my body throughout this day.  I shouldn't even say day… because after 4 hours of his hellhole, I left and bought train tickets back to Vilnius.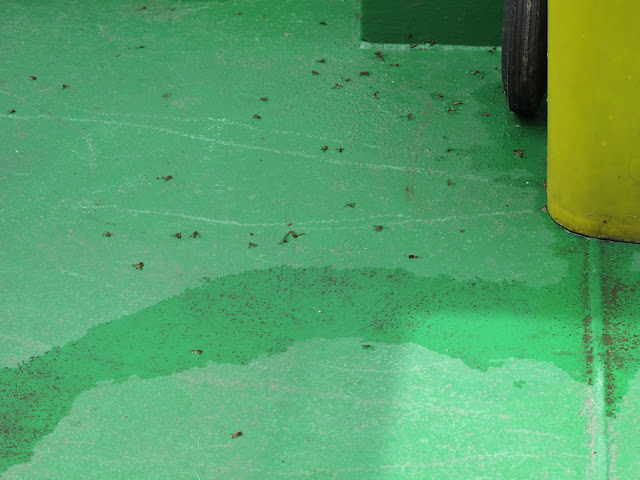 This was my worst experience traveling in my entire life.  I attempted to flash some photos of Klaipeda as I walked around, but I spent most of my time swatting, and not snapping (proof that I did take a few is below).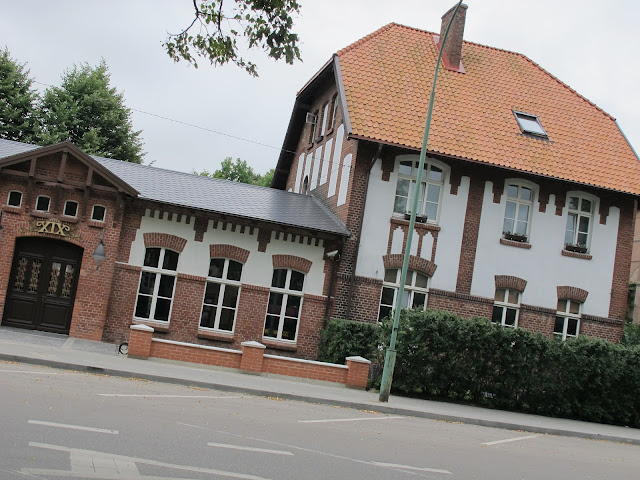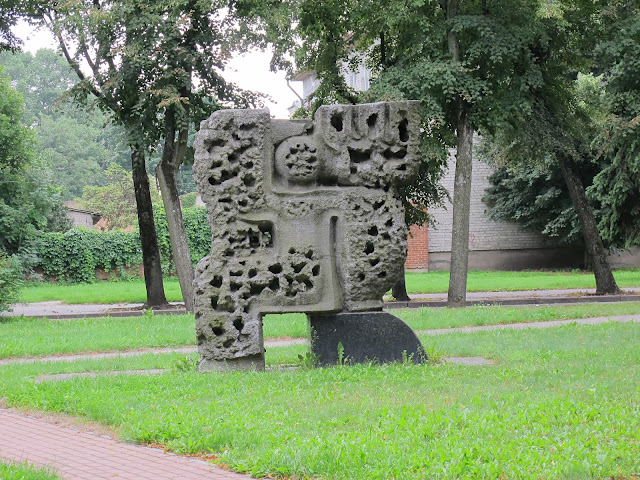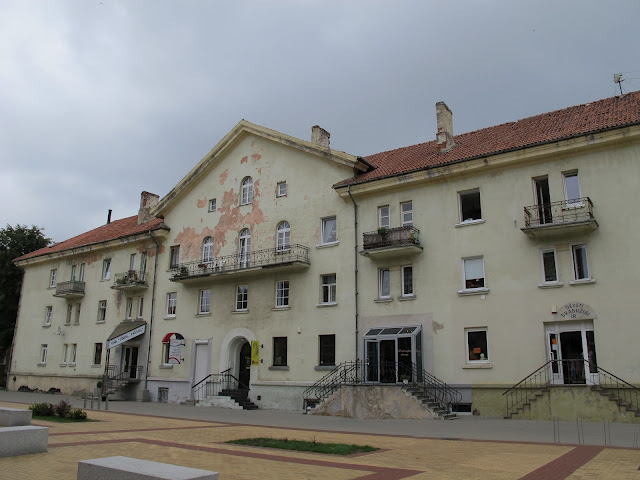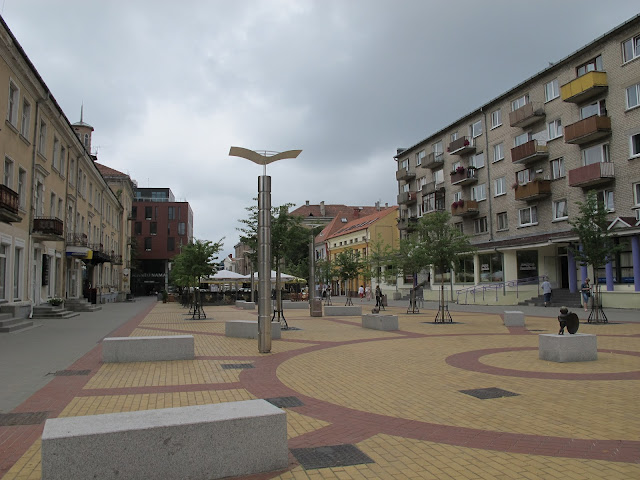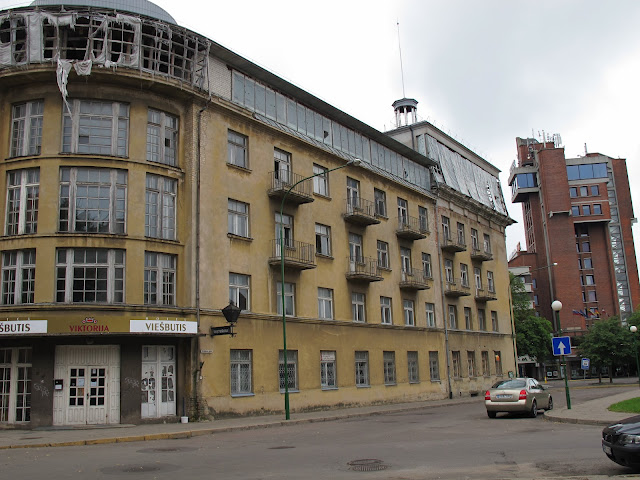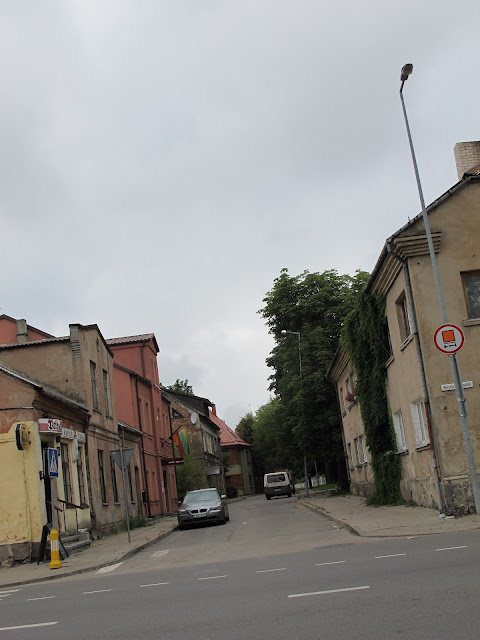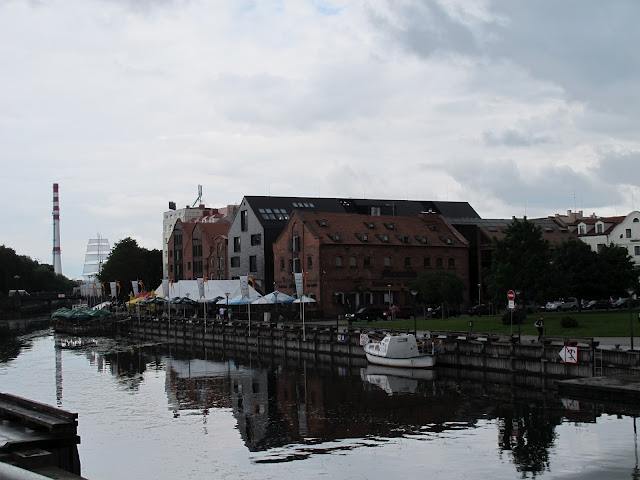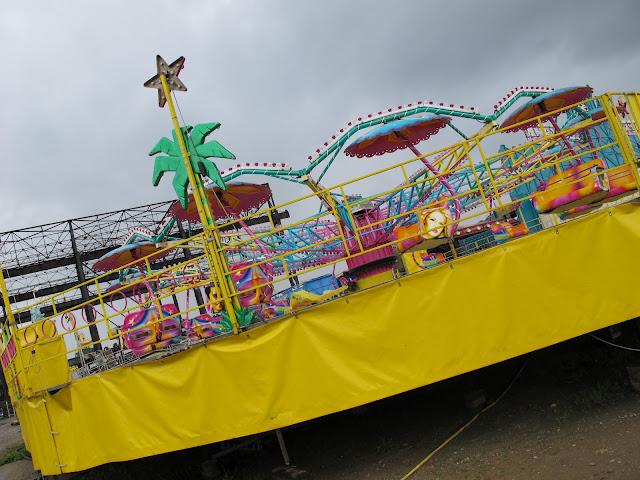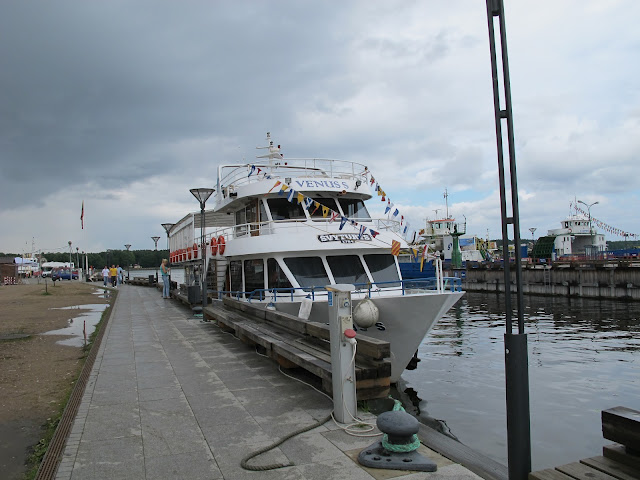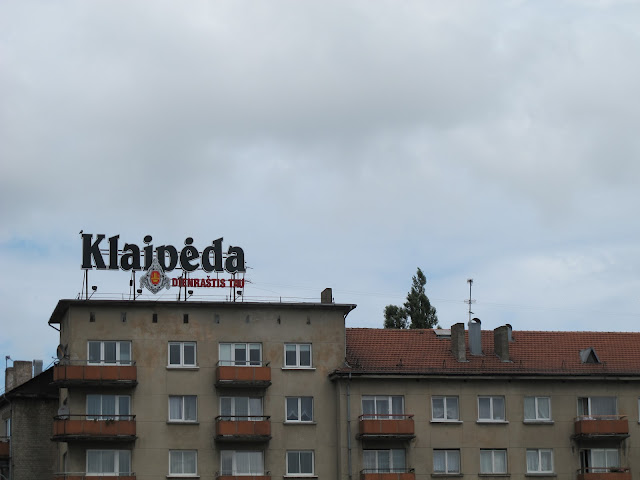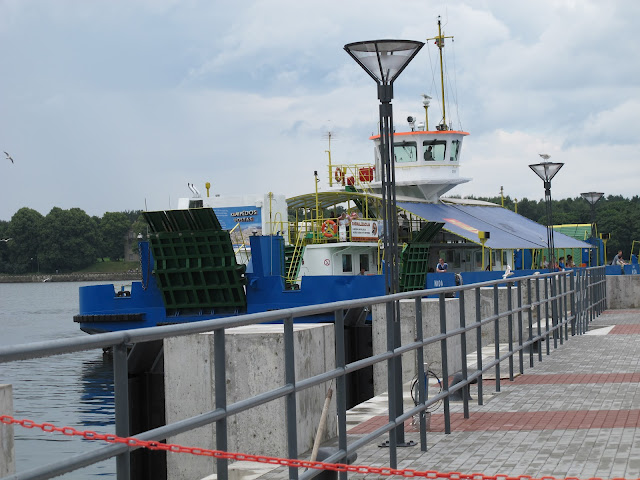 One thing that might make me different than other people is that when a place disappoints me in this fashion, instead of boycotting it forever, I want to desperately go back and let it redeem itself.  So, maybe one day I'll be able to do just that…
Have you ever had a town or city completely disappoint you???