I never actually knew that Karakol was a city in Kyrgyzstan.  Apparently, it is the fourth most populous city in the entire country.  I just assumed it was a ski resort with a few locals residing in it.
You know when I knew that Karakol actually was home to a decent number of people?  When I arrived there.
Therefore, I didn't have the time to stick around and see what the city had to offer.  Shame on me.  This was one of my many Kyrgyzstan travel mistakes (it's okay, Kyrgyzstan will still be there and I can go back to redeem my previous efforts).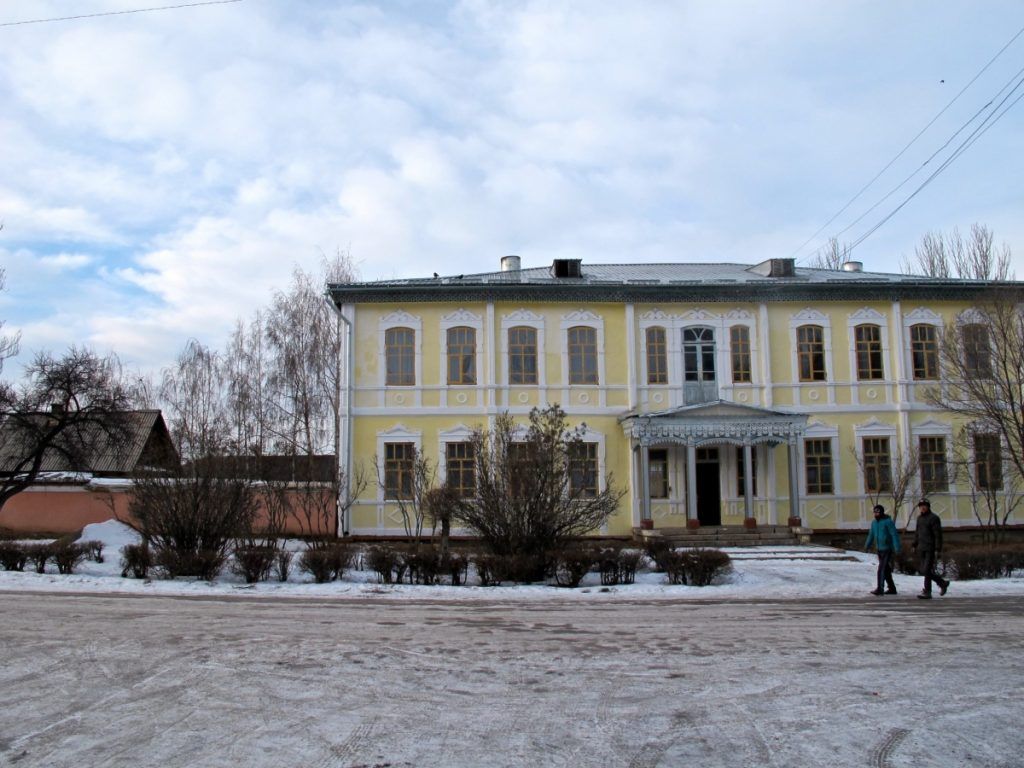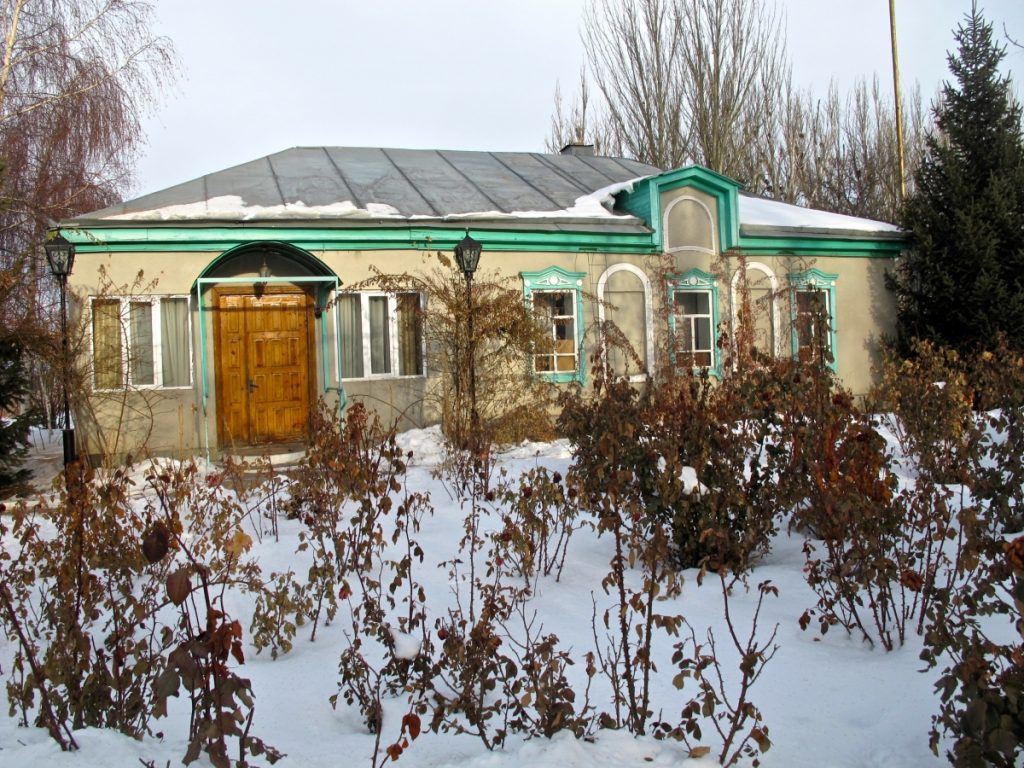 Upon arriving to Karakol, my friend, Jyl and I headed to Caravan, an eatery and grocery store in downtown Karakol on Toktogul Street that was supposed to have good food.  The atmosphere was friendly, but perhaps that is because we were the only ones inside of the place since it had just opened for the day.  The seats reminded me of ones I sit in at the airport and eating was rather strange because of it.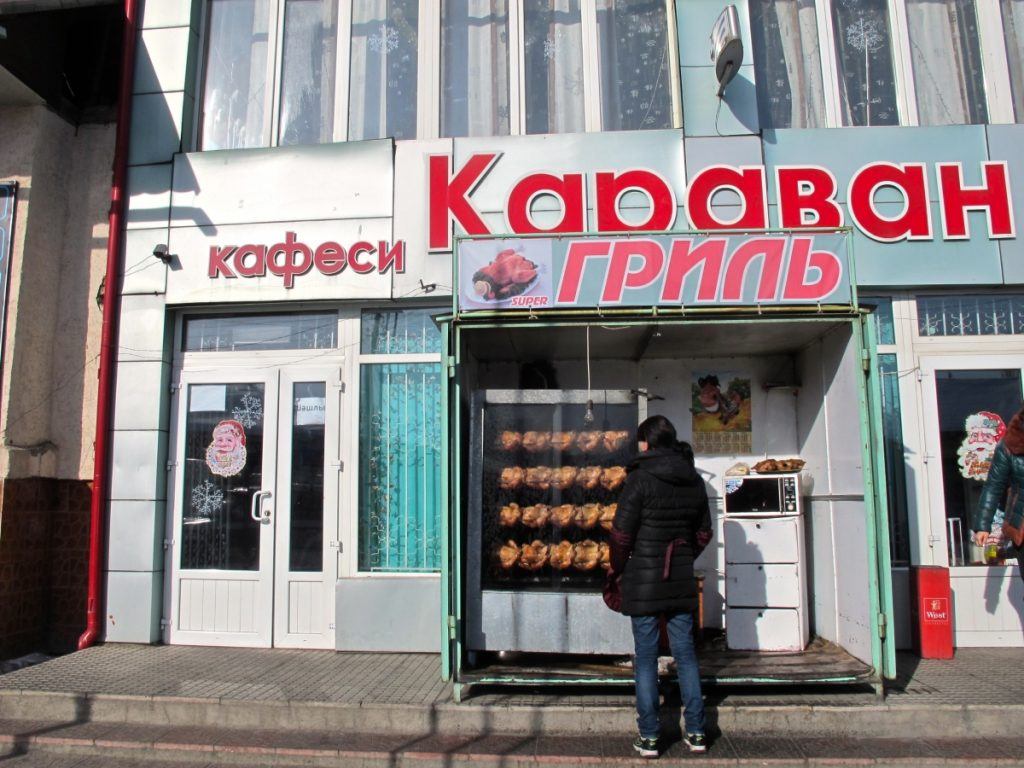 Aside from that, I ordered some shorpa (soup) and manti (dumplings).  Jyl ordered something that resembled a kebab.  Or a burrito?  The shorpa was decent, but the manti were not the tastiest things I've ever put in my mouth.  Maybe that is why they were served with ketchup?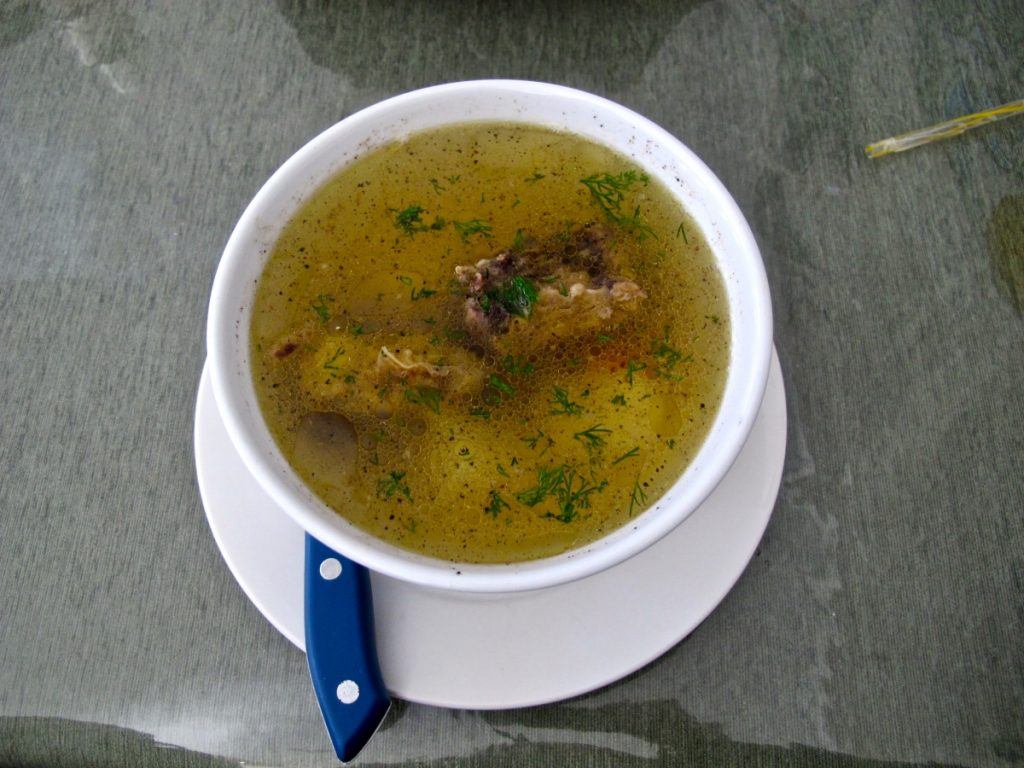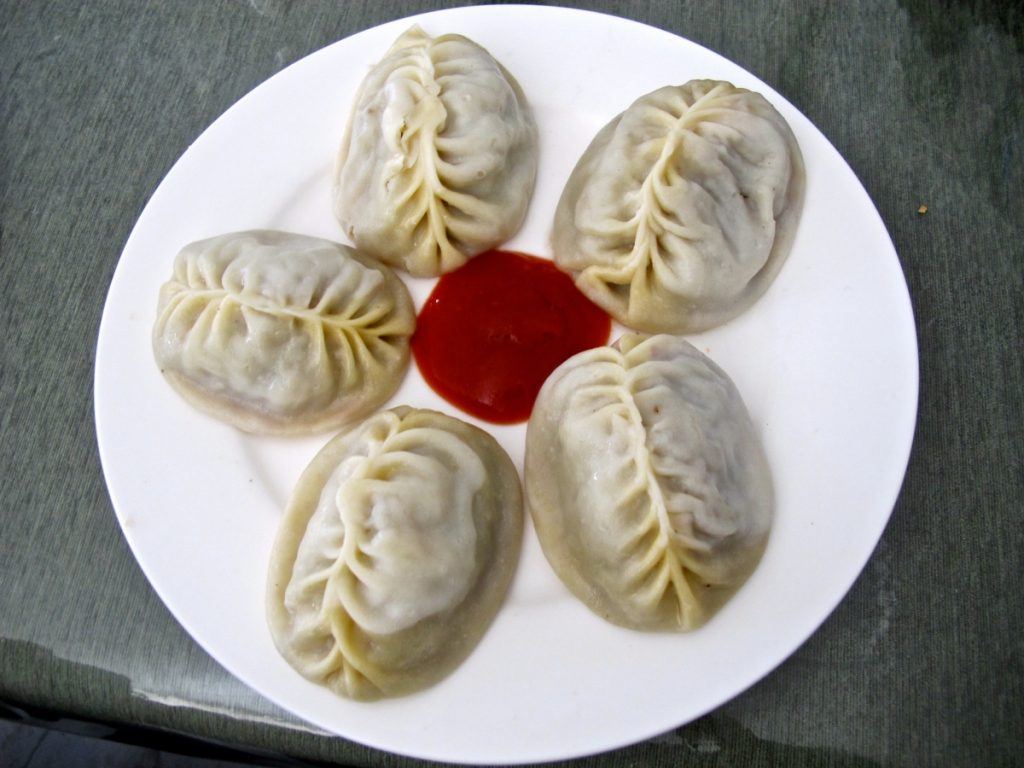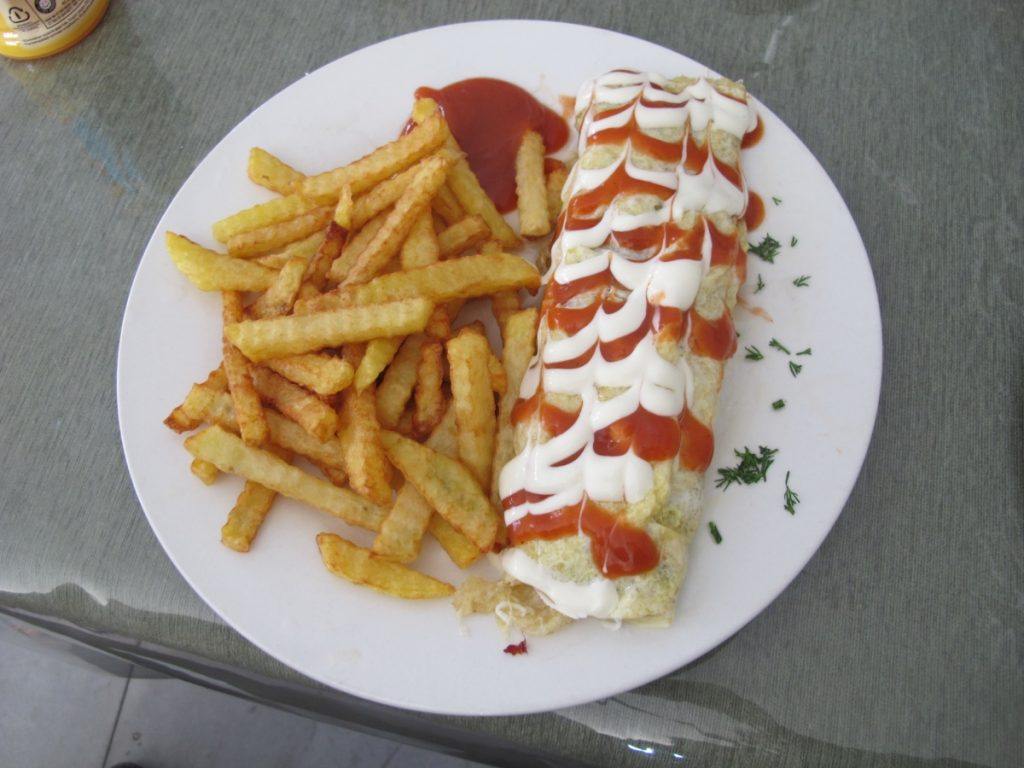 Caravan plays music videos while you're eating and I found this highly entertaining, and actually Shazamed quite a few songs while there.  One song, by Via-Gra (ВИА Гра), called Peremiriye, ended up becoming my soundtrack for the rest of my time in Central Asia as I heard it everywhere I went.  And oddly enough, when in Minsk, Belarus a few months later, I unexpectedly saw Via-Gra in concert, which was pretty freaking cool.  Via-Gra, an all girls group with the coolest of names, actually hails from Ukraine.
After the early lunch, we headed up to the mountain.  You can read about that experience here.
After coming back to Karakol, we decided to walk around a bit and check out the city.  Darkness was soon going to take over, so we were very limited on time and could only peruse the area for an hour.
I send my friends' children postcards from everywhere I go, so my main objective was to find a souvenir shop, something I was unable to locate in Bishkek (well, one that had actual postcards at least).  We found one, and I was able to send a little love from this interesting part of the world.
The rest of our time was spent checking out buildings, me crying over seeing a stray dog limping around (this tends to happen quite frequently), and us figuring out how we were going to get back to Cholpon-Ata since we had a huge scene with our cab driver who lied to us about price once he found out I was American and we had to have the police involved.
Aside from that, we had enough time to check out the Holy Trinity Cathedral, a very prominent wooden church located in Karakol.  It was very beautiful but looked as though it was under construction.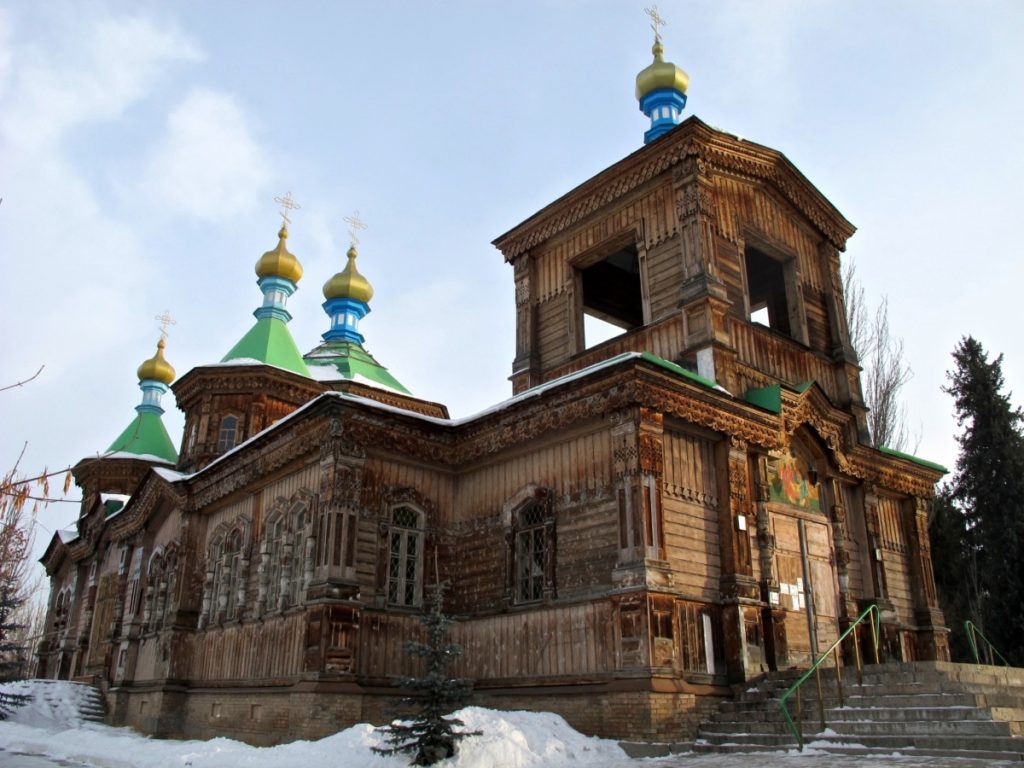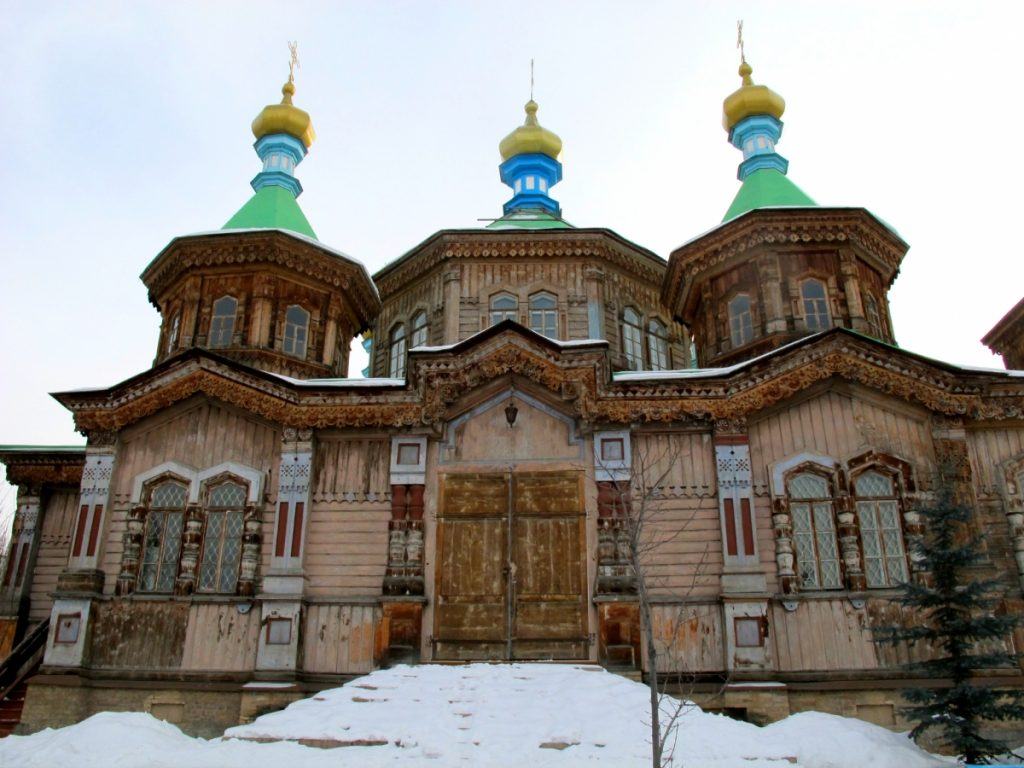 We also spent a bit of time at one of Karakol's bazaars, but since it was early evening, many kiosks and shops were closing up and we didn't get to check out all the place had to offer.  Nor did we have the opportunity to check out the infamous animal bazaar (which Katie Aune wrote about here).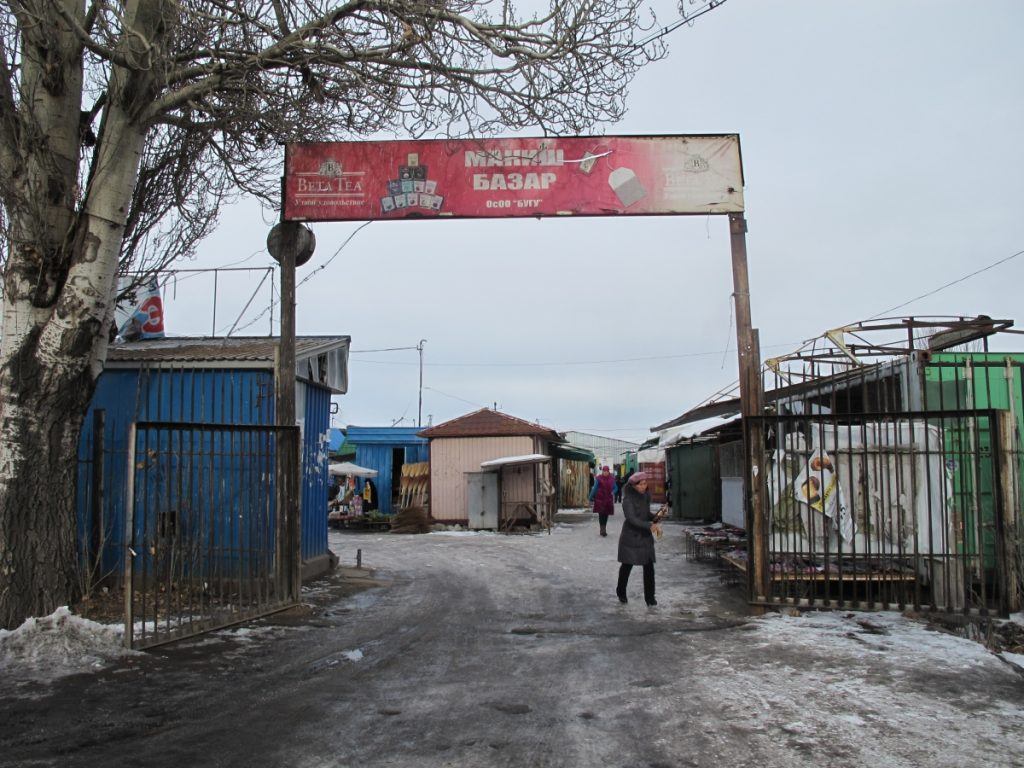 Karakol was rather uneventful, and probably didn't really warrant even being written about by me since I didn't spend too much time there.  But, if you're in Kyrgyzstan, it is certainly worth a visit once you come down off of that mountain.  It can easily be seen within a day, but I would suggest spending the weekend there as many of the bazaars and activities occupying the town seem to take place on Saturdays and Sundays.