When I was quite young, I remember watching a documentary on TV about a city called Kalapana on the big island of Hawaii. I never forget this documentary as it showed footage of this city being swallowed up by slow-moving lava and destroying virtually the entire place in the late 80s, early 90s due to the eruption from the Kupaianaha vent of the notoriously active Kilauea. After watching this, I remembered the town for a few days, but then lost touch with it for many, many years. Until June 2010 that is.
In June 2010, I met my friend Rachel on the Big Island for a week. My second day there (with her having to work), I caught a ride with some random people across the island from where I was staying in the Kona area to Hilo, one of the rainiest places in the entire world.
After arriving in the Hilo area, we cruised south to see what was in store for us before the volcanoes as we passed a sign for Kalapana. I immediately made the car stop so we could take a look around.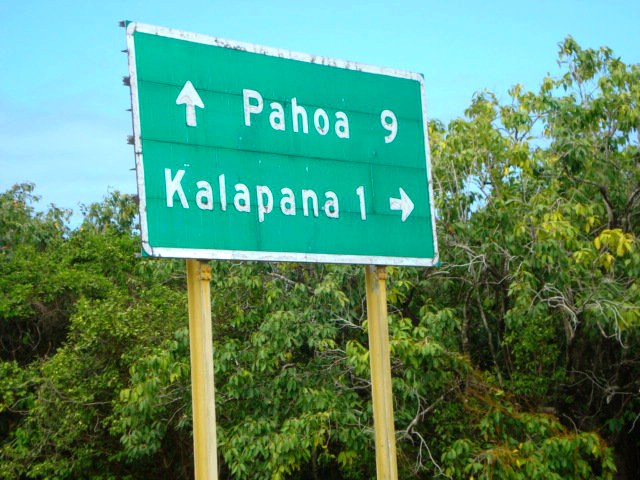 The town was nothing but fields of lava with a house here and there that was clearly rebuilt on top of lava and did not obviously survive the catastrophe. Evidently, there are no more than 35 homes in Kalapana and the locals must get around in 4-wheel drive vehicles.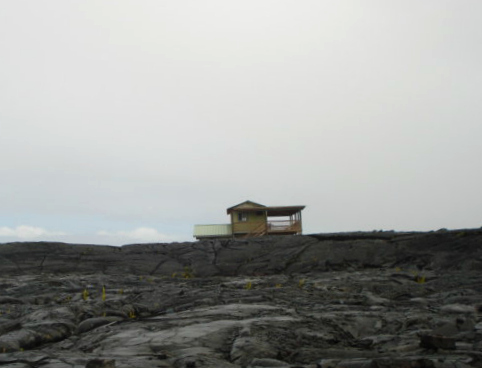 While we were exploring this barren area, and appeared to be the only people doing so, we wandered a bit closer to the sea and saw the lava falling into the ocean and sizzling as it did so. It was an incredible sight to see despite what this lava had done to so many families and lives. Actually, Kalapana was once a well-known Hawaiian fishing village and it was a bit tough to look out into the ocean and see a beautiful landscape only to turn around and see lava that was nearly 50-feet deep in areas.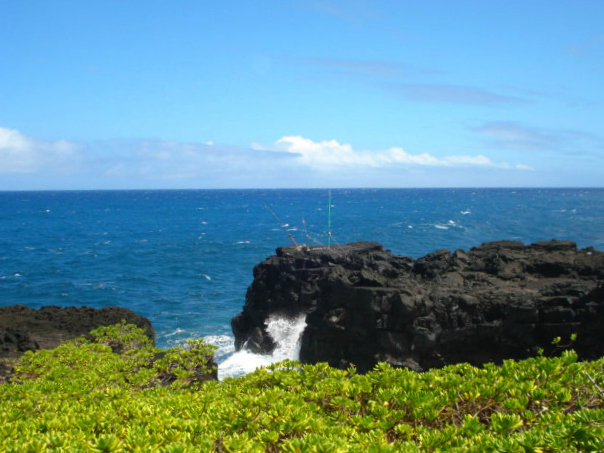 We wandered through this fascinating area for a few hours before heading more south to see the volcanoes themselves. And as it turns out, another eruption a month after I was there destroyed one of the newly built homes in Kalapana and recovered the tracks that were previously left from the 1986-1992 eruption.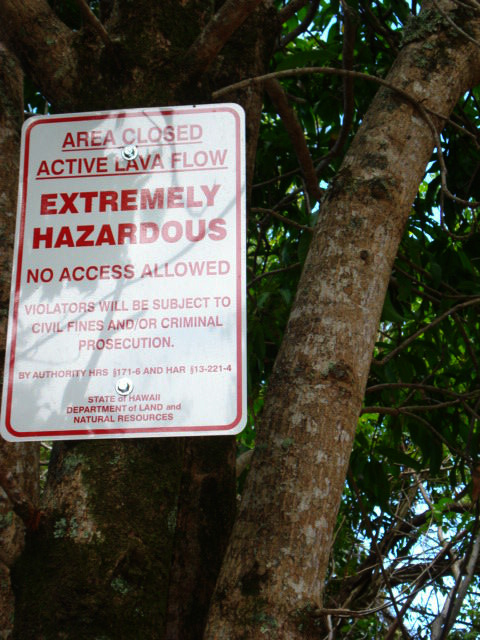 I always thought people were crazy for rebuilding homes in this area after being destroyed by lava flow back in the day…until I saw the place with my own eyes. And after I did, I knew I would have been one of the rebuilders too. Kalapana holds a special place in my heart and I don't truly have a real connection to the town. I can only imagine being someone who can call this place their home.