Last Updated on by Megan Starr
The other day I wrote a post about my favorite island in Thailand, Bamboo Island.  And if you read the post, you will realize I did not get a chance to spend nearly enough time in the place as it was part of an island hop type tour.  Well, obviously Bamboo Island was not the only island or place we visited on this tour…so I thought I'd do a short recap of the other places and sights we saw.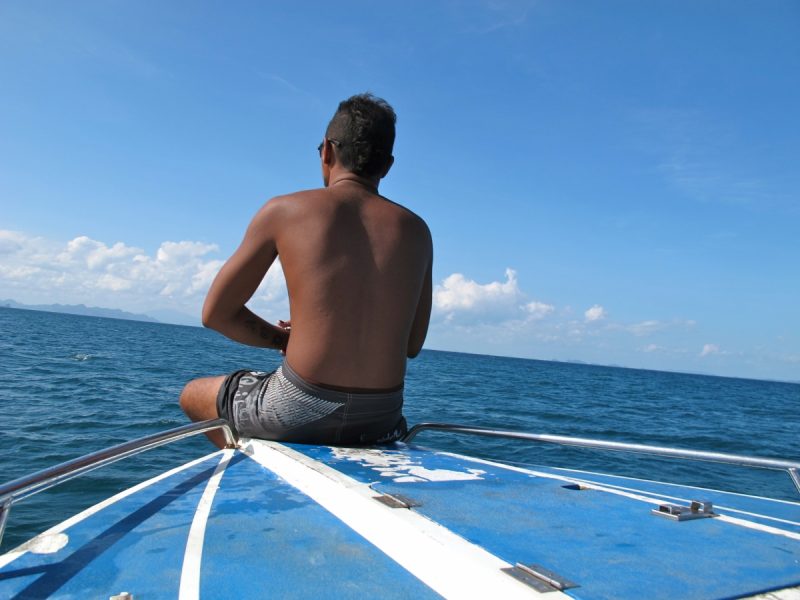 The tour began by a long journey out to Phi Phi Leh's famous Maya Bay.  Maya Bay was the irresistibly beautiful filming location for the movie "The Beach".  Maya Bay was just packed with tourists… there is no other way I can describe it.  And it was not even high season when I went.  My mission once I arrived was to pee, so really when I think of this island, I can better describe the bathroom situation (which wasn't too bad actually) as opposed to the island and scenery situation.  But from what I saw, it was striking.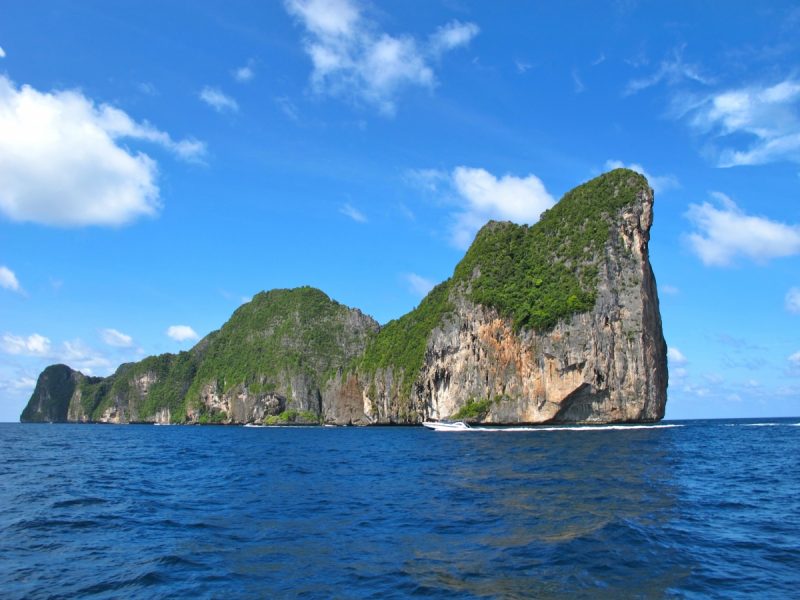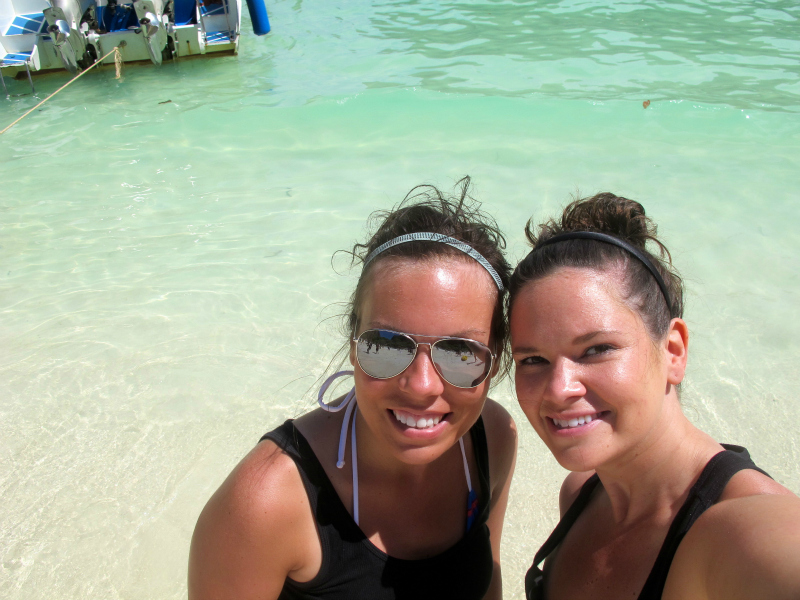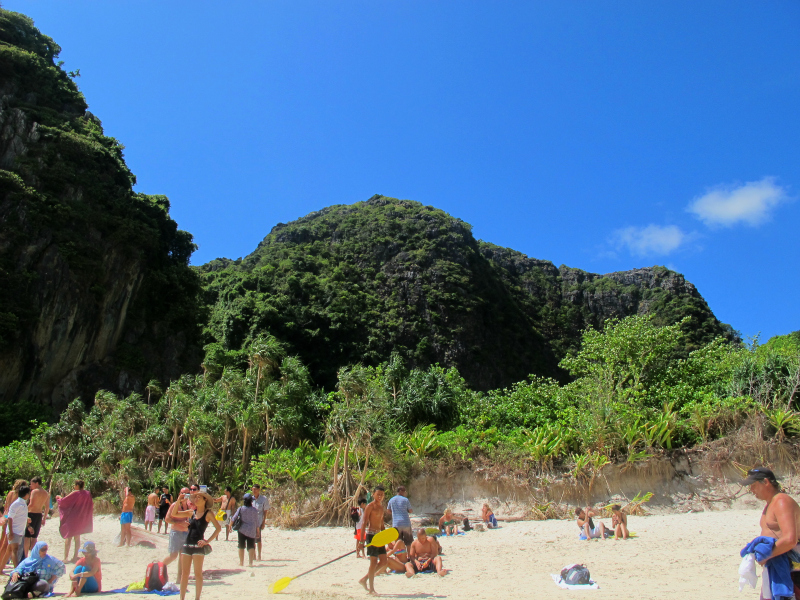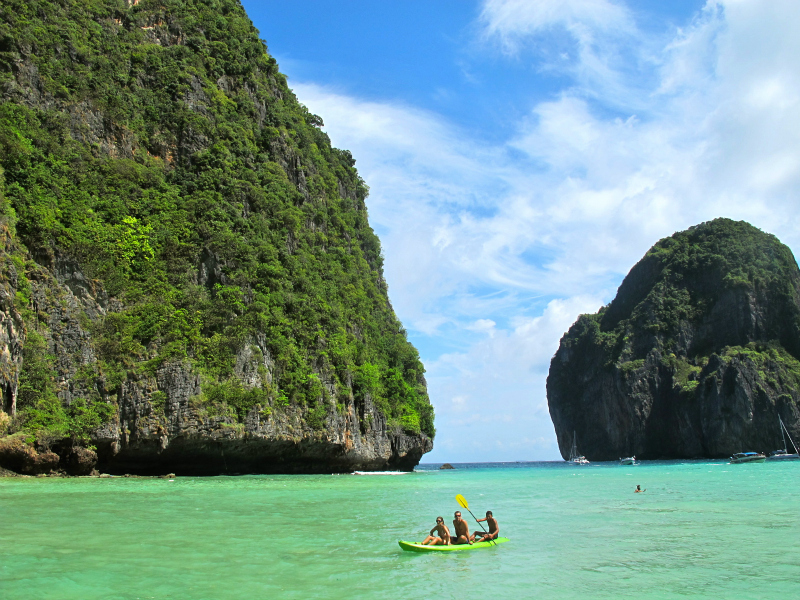 From Maya Bay, we went to Lohsamah Bay.  Again, another beauty in the Andaman Sea.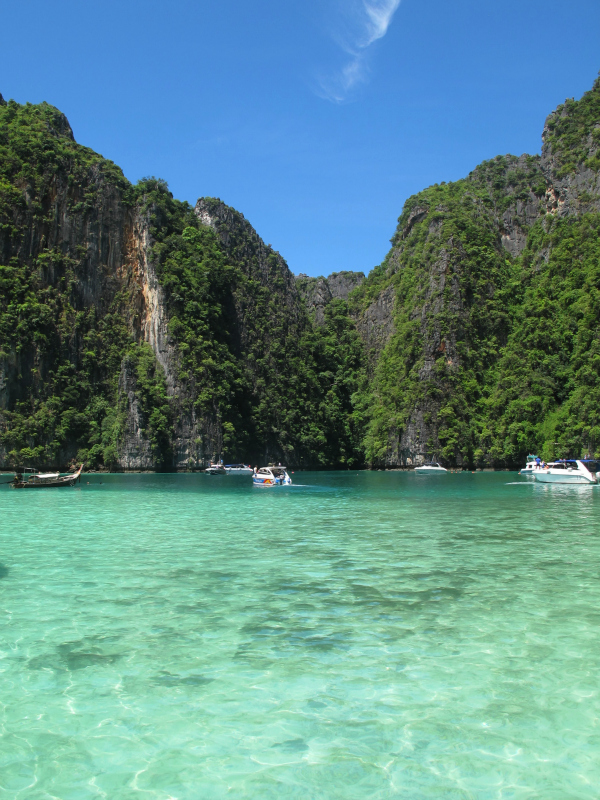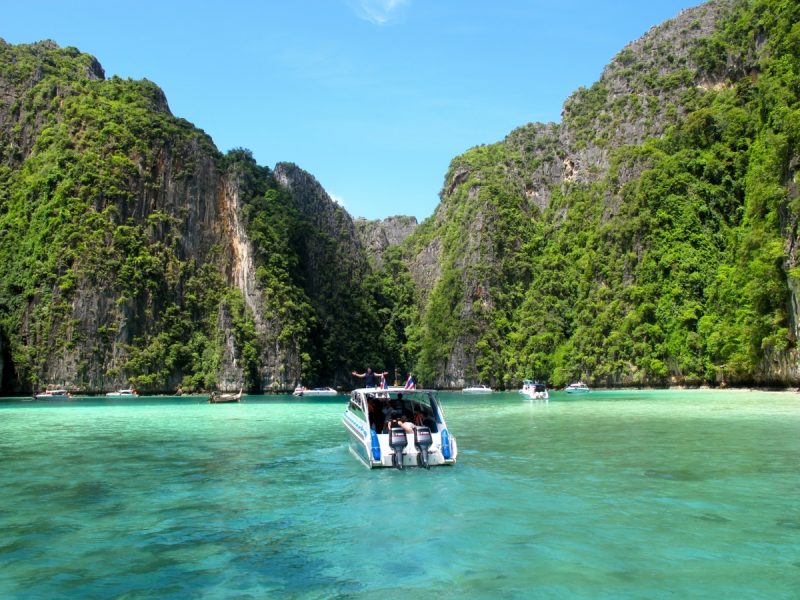 The Viking Cave was our next stop…which actually has nothing to do with vikings.  Situated on the northwest part of Phi Phi Leh, this cave is home to many cave paintings and birds.  You can read more about it here.  We didn't really stop and stay long… just a quick see and we were onto our next stop, Phi Leh Bay.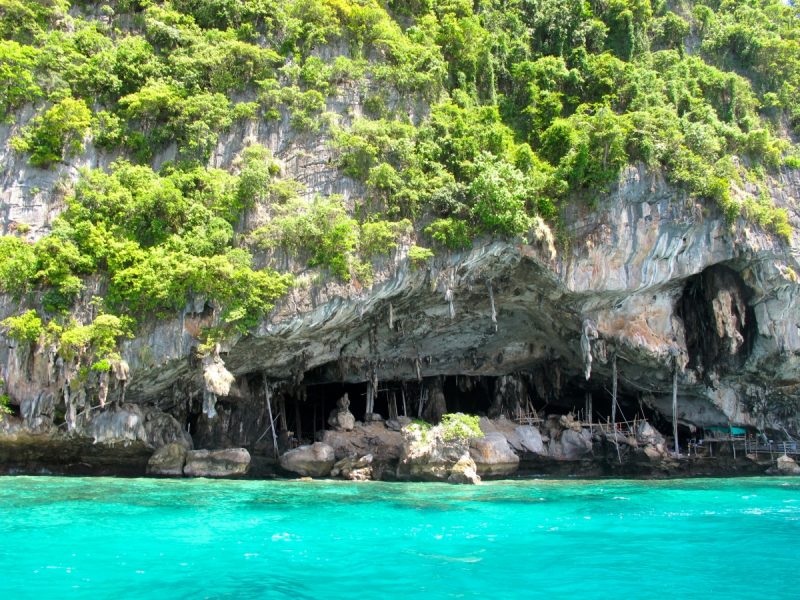 At Phi Leh Bay we did a little snorkeling.  I believe this was right about when my skin started to fry.  Lindsay was smarter than me when it came to sunscreen.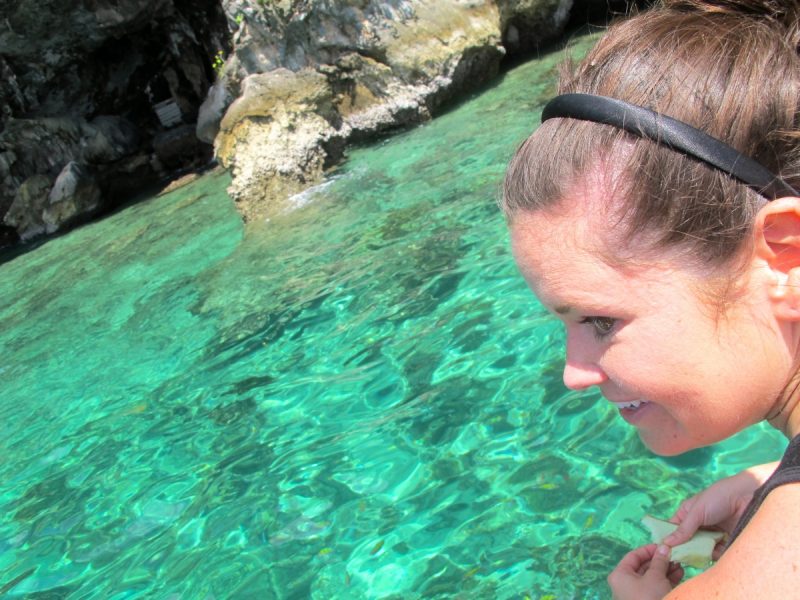 After Phi Leh Bay we went for a little lunch at Phi Phi Don.  Phi Phi Don was not nearly the beauty that its sister island was, but it was still a gem.  This island is the only one that is inhabited of the group and is home to several resorts.  Personally, I wouldn't mind lounging at one of them for a year… or 40.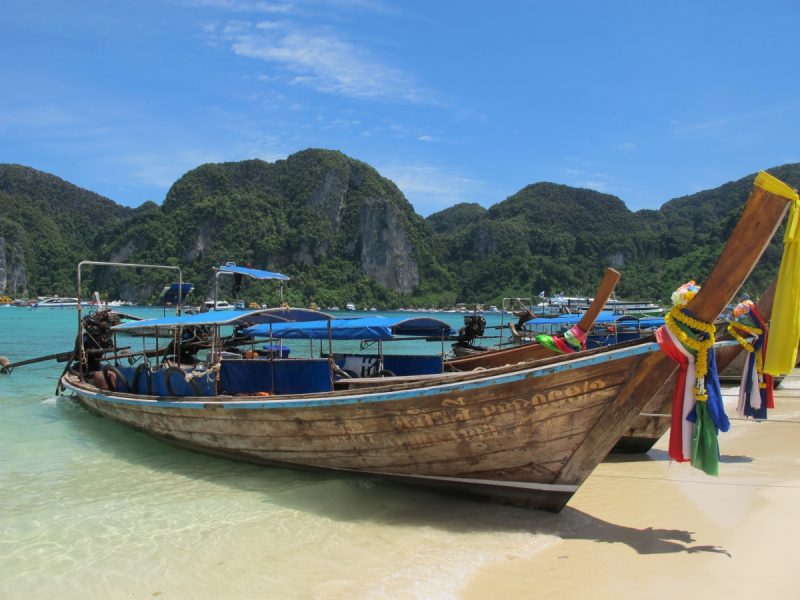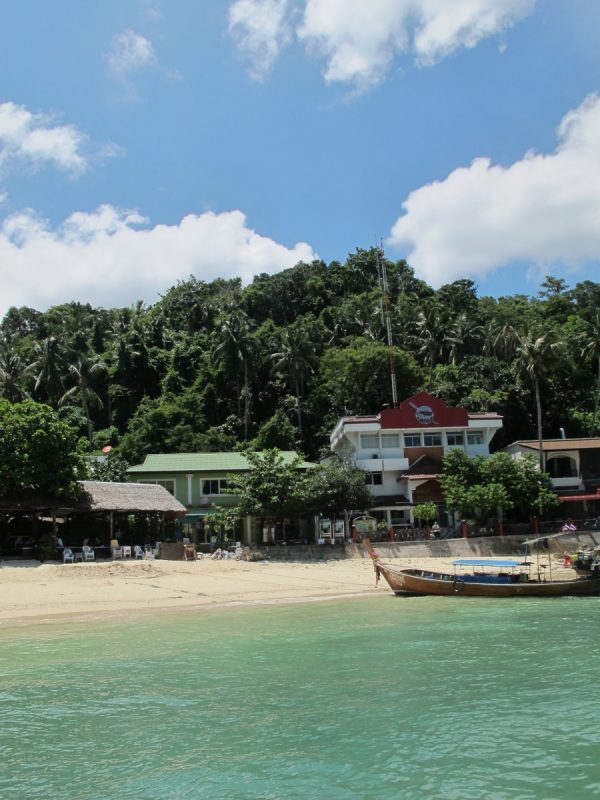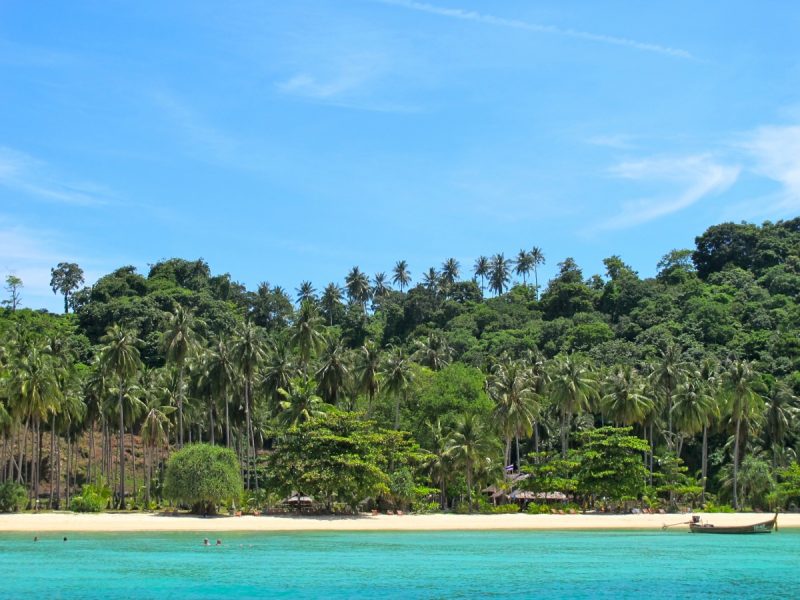 Monkey Beach was next…we graced by the island and made a quick stop, but stayed on the boat.  I was totally fine with this because I was monkeyed out at this point.  I mean, really, how many monkeys can you feed a banana to and still be amused and entertained by it?  For me, it was about 3.  I was still bitter at the monkeys from the Batu Caves in Kuala Lumpur and was not about to make nice with their Thai relatives.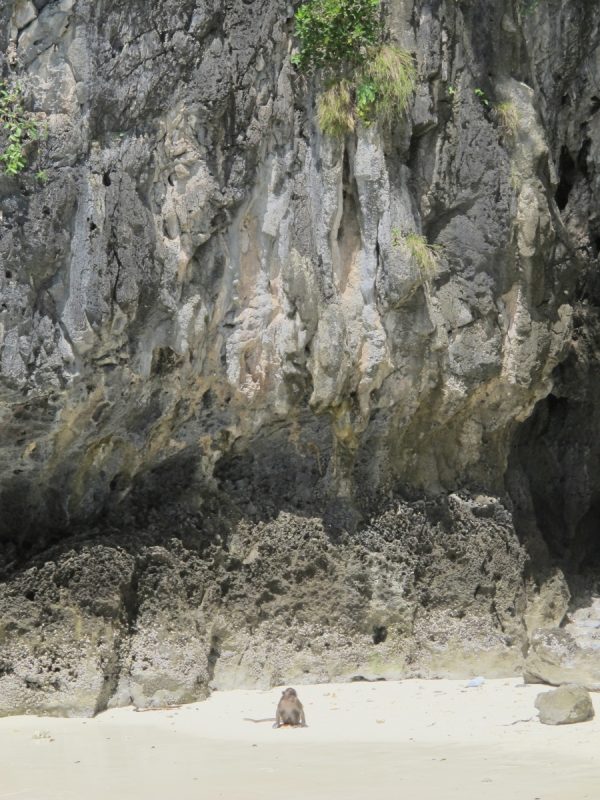 The last stop before Bamboo Island was Hin Klang, a coral reef that offers snorkelers a kaleidoscope of colors.  We went snorkeling here for quite a bit before heading over to Bamboo.  This area is known for having some of the best snorkeling in southern Thailand, actually.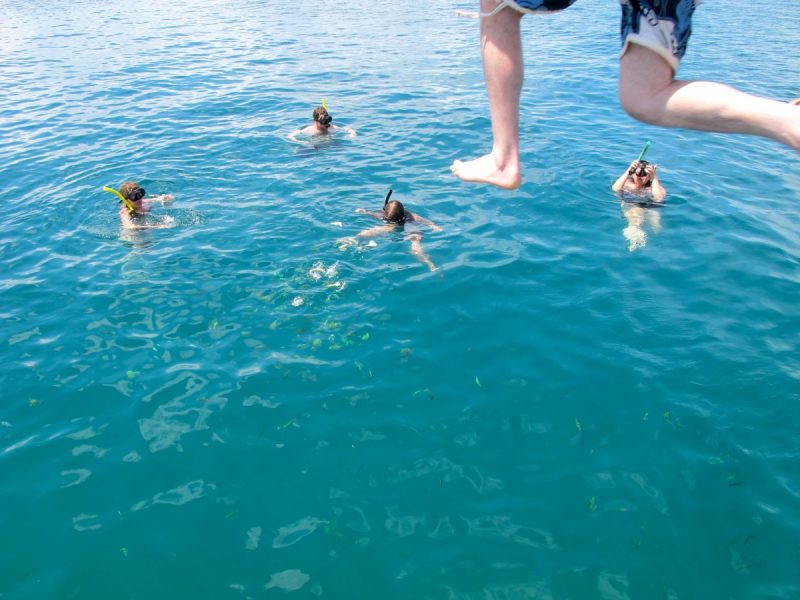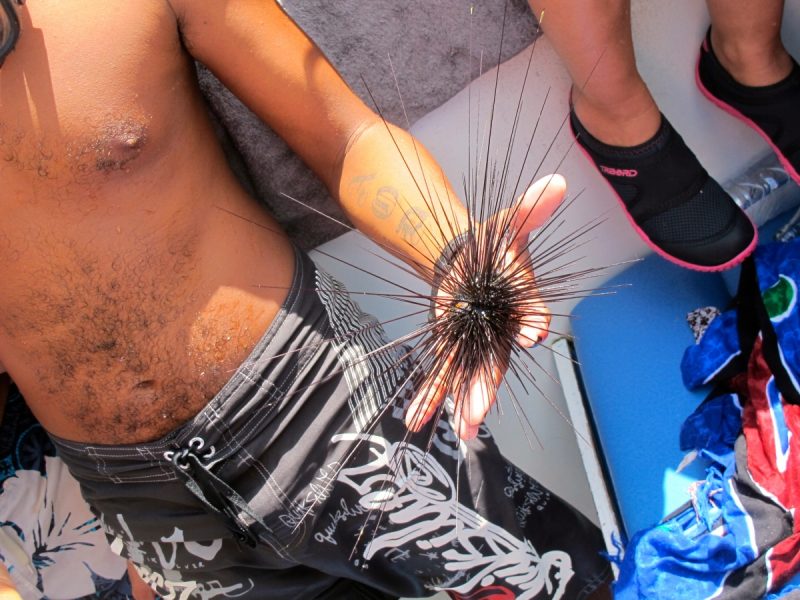 I am typically not a tour person, but I highly suggest taking a similar tour to someone who is looking to explore more than one place to see just which one is meant for them.