I had just arrived in Sofia, Bulgaria after picking the city for my next 'Schengen-exile' knowing I needed to be outside of the Schengen Zone for ninety days. I had only visited Sofia once before and liked the city enough to call it home for three months.
I had an apartment in a nice part of the city and close to some cafes that would later become part of my daily routine. Everything felt really easy in Sofia. Even slightly normal, or the new 'normal' I had become used to with having to live most of my life on the road.
But there was one thing that I missed and it came to light so quickly in Sofia that it became hard to ignore.
I missed my dog. I always miss my dog when I am on the road but something about having my own apartment and quiet space really made it evident that I was not simply traveling without him but rather living away from him. It felt uncomfortable and as a result, I started working sixteen-hour days to forget it all.
I also started carrying around cat food like a crazy woman in my backpack so that I could feed every stray cat I ran into in Sofia (I never ran into dogs). I became such good friends with one kitten near my apartment that I even looked into the process of adopting her and bringing her to Germany.
This empty feeling of missing my dog lasted for a month before I took action. I considered all options. I could go back to Germany and risk getting in trouble for overstaying a Schengen visa for the sake of cuddling my dog.
Or I could volunteer at a shelter in Sofia and probably end up adopting 300 dogs that I would be unable to competently take care of. But then a different option presented itself. House-sitting.
I didn't really know where to start. I wasn't familiar with platforms or pricing. I also didn't know if anyone would select me to house-sit with no prior reviews. But I went forth with it anyway.
Nomador is a place where house-sitters can be matched with house-sitting opportunities worldwide. The annual fee is less than other platforms and it even gives you the option to pay quarterly which is a great option for someone who is just looking for house-sitting during a short-term period.
It also gives you quite a bit of options at no cost, which was different than other sites I encountered. Another perk was that they offer ways to build trust. As a new house-sitter, I had no background or reviews.
Fortunately, their process of securely checking and verifying identity and bank details gives one a fair shot to be selected as a trustworthy house-sitter. This makes it worth your while to sign up and not stress about applying and being shot down for lack of reviews and experience on the site. I mean, no one wants to sign up and never be selected because they don't have enough reviews, right?

Applying For My First House-Sit
I wasn't totally sure where to begin but I started looking in and around Sofia. I didn't find too much for my dates then and was hesitant to get too far outside of cities as I needed high-speed wifi to continue working throughout my house-sit.
I knew I needed to be in London in October for a jaunt to the Azores as well as a wedding later in November and the World Travel Market. I started exploring options that would cause me to leave Sofia much earlier than planned.
I scoured through the website looking at all possibilities. I finally stumbled upon a house-sit for two Jack Russell Terriers in Wales. The two pups were brothers and lived in a sleepy seaside community in a historic cottage with a graveyard in its small backyard. I knew I'd have to get myself out to Wales from the London area but UK distances are close and buses are fairly cheap. And I could just relax in Wales with no obligations and cuddle dogs. I applied without hesitation.
To my surprise, the pup parents were desperate. Their usual dog-sitter had canceled and they took to the internet as they were out of options and already had a vacation planned. Their town is so remote and off the path that it was hard to lure someone there for a week. Clearly, they didn't know how imperative it was that I spend time with animals since I was unable to do so with my own.
And, just like that, I was confirmed to go to the Welsh seaside.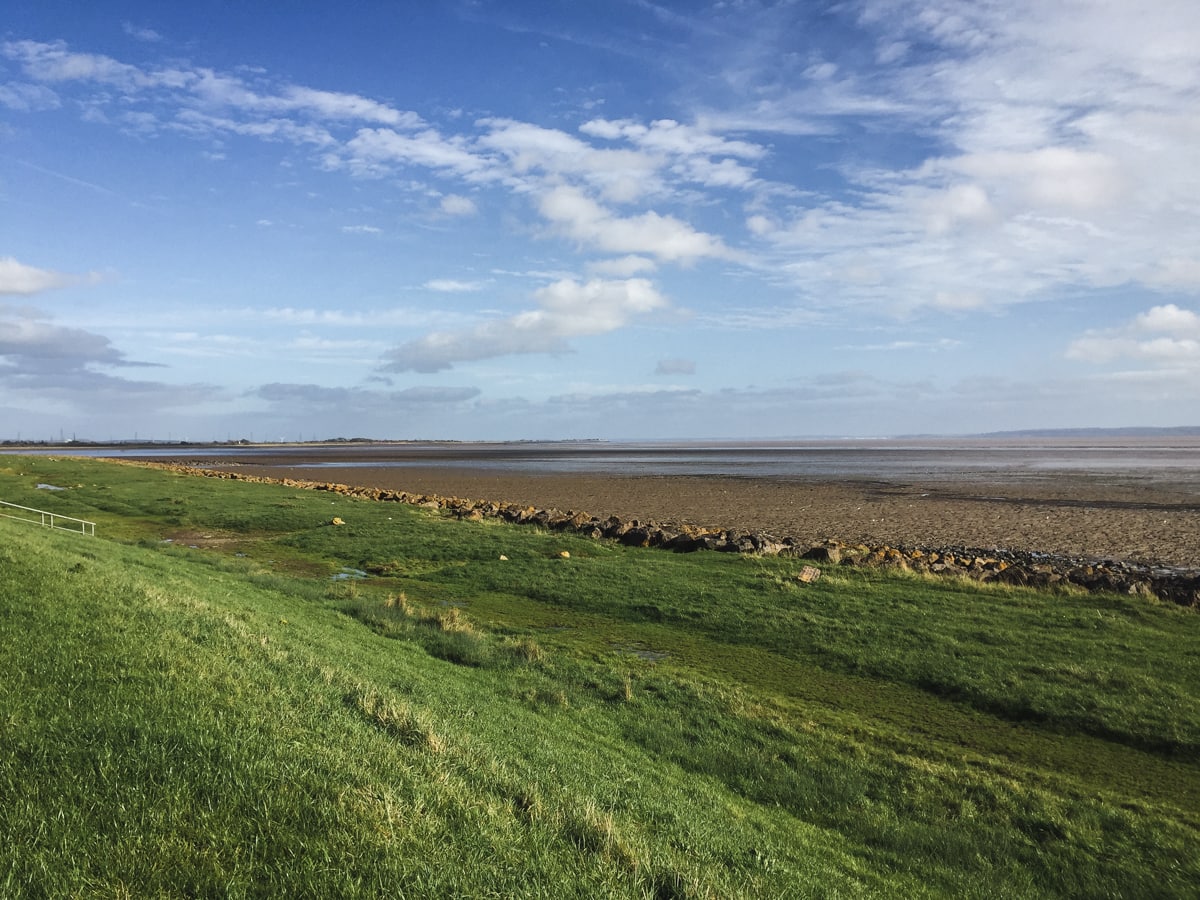 Getting From London to Wales
I booked an affordable bus to Wales from London's Victoria Station. I arrived at Euston and made my way to Victoria before waiting a while for my bus that stopped in Bristol before making its way into Wales. I was so excited to hang out with dogs for a week that I could hardly contain my excitement.
I knew that the arrangement didn't allow me to easily leave their home because I wasn't capable of driving in the UK (I can barely drive in my home country) and transportation options were limited as the place is so remote. But I didn't care.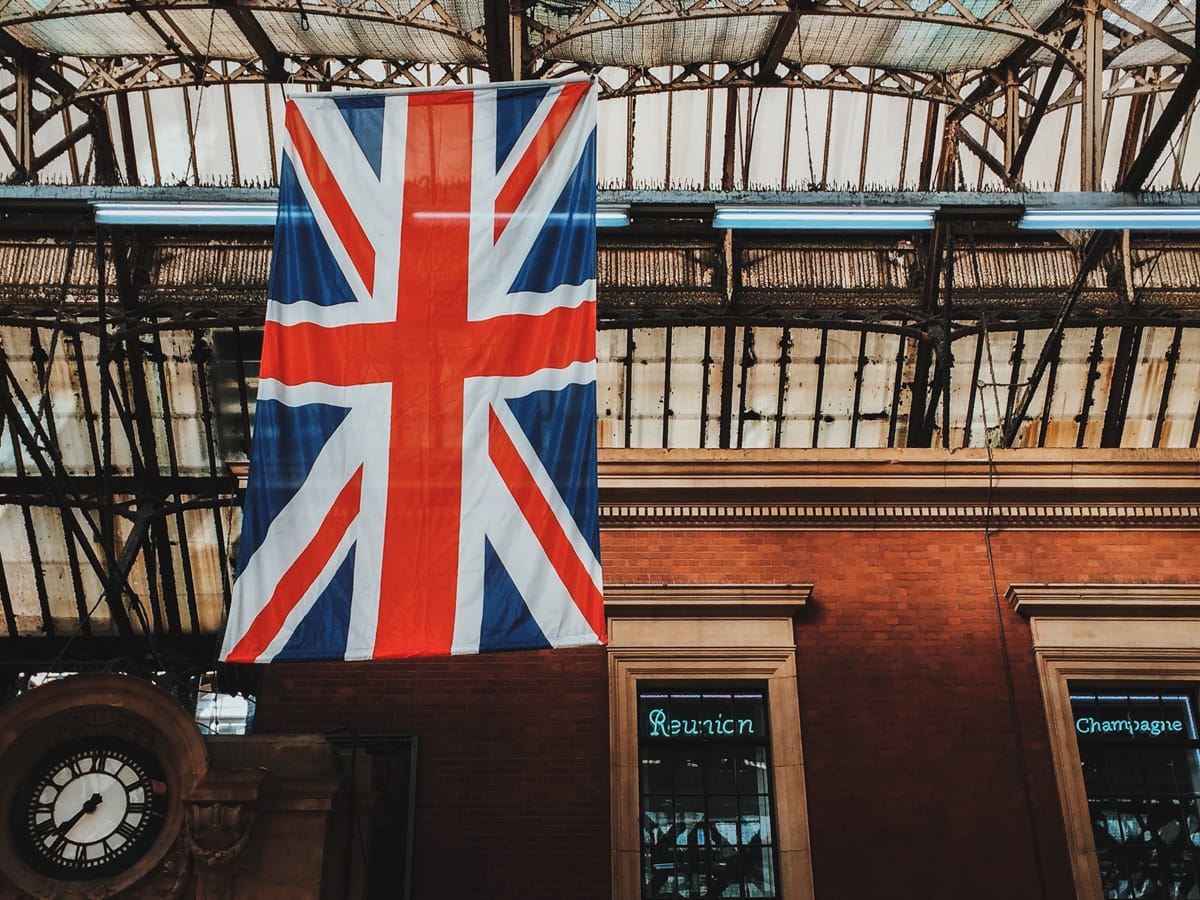 I arrived in Newport, Wales late in the evening and they had a room ready in their home for me. They didn't leave until the following day and planned to take me grocery shopping before leaving. But, they had even better plans for the first night. We were going to their neighbors to hang out and have some drinks and food.
The dogs and the three of us arrived at the neighbors for what ended up being a party. They were celebrating a birthday and the entire street came to partake in the festivities. Everyone was extremely friendly and it made me so appreciative to be in Wales for a week.
I had previously only been there on short trips and didn't have too much time to connect with people there. This was the perfect chance to meet some of the neighbors who would inevitably keep an eye on me throughout the following week to ensure I wasn't having any issues.
House-sitting Scully and Rocco
The two rambunctious and fun-loving Jack Russell Terriers were Scully and Rocco. From the moment I met them, I knew I'd get along extremely well with them. They had energy and liked to run around. But they also got winded quickly and needed to rest as close to me as possible.
They also commanded a lot of attention… which reminded me of my own dog (who somehow inherited my personality over the years as I am the same way). They had a regular routine that involved set feeding times, a lot of treats, and a daily walk to the seaside. They slept well and didn't cause a stir during the night. Their routine immediately became part of mine and I enjoyed it.
Every morning I would let them roam around their backyard, which was actually a historic graveyard. Freaky to some, I loved it. I would enjoy my morning coffee out back as they would run around and take care of business while darting back and forth at each other between the headstones.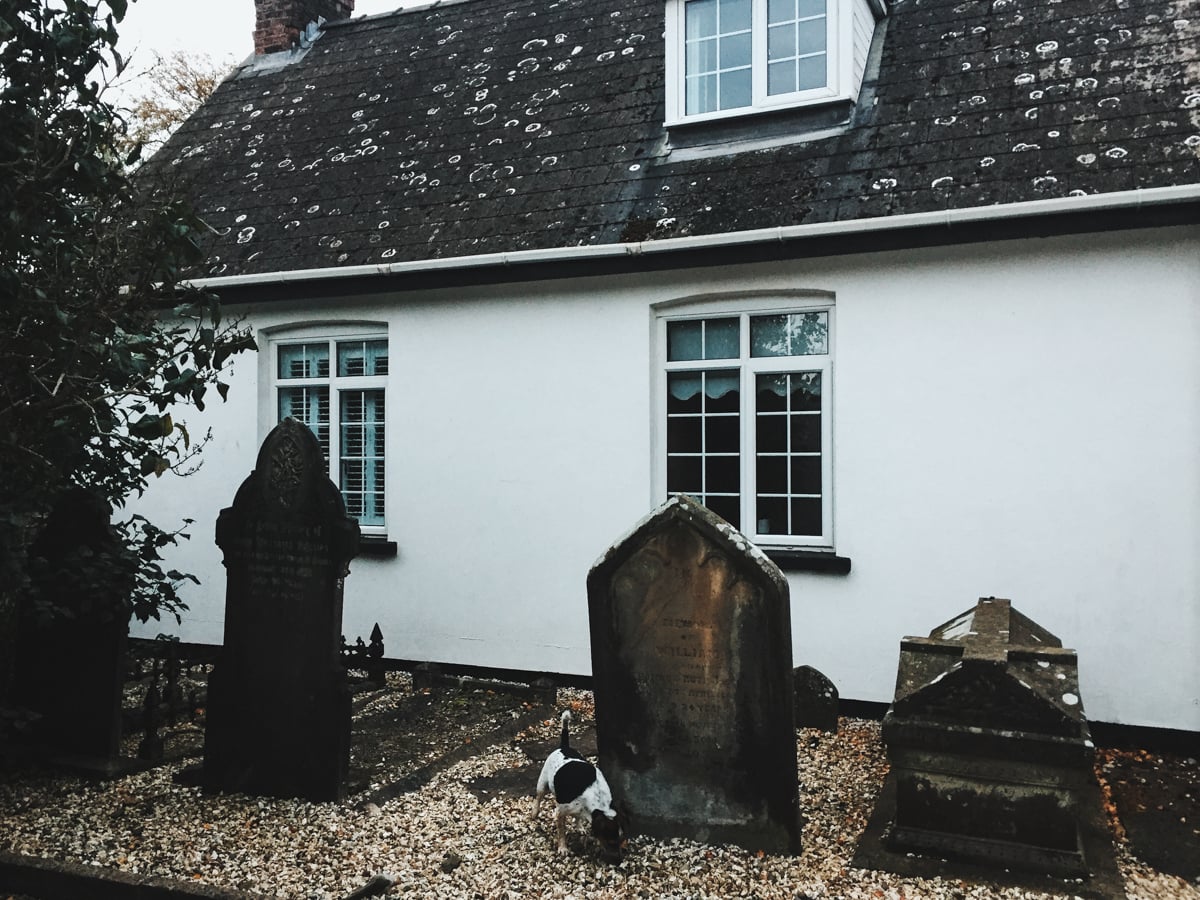 Our daily walks to the seaside were my favorite part. It rained often because Welsh weather can be unforgiving, but something about the fresh air and smell of the rain along the coast put me at ease. In order to get to the seaside, we had to pass through a massive field of cows.
The cows were relentless and would slowly make their way at us; some curious and some territorial. As we would approach the end of the field, the cows would careen our way and we would quickly run through the muddy field to the gate before they got to us.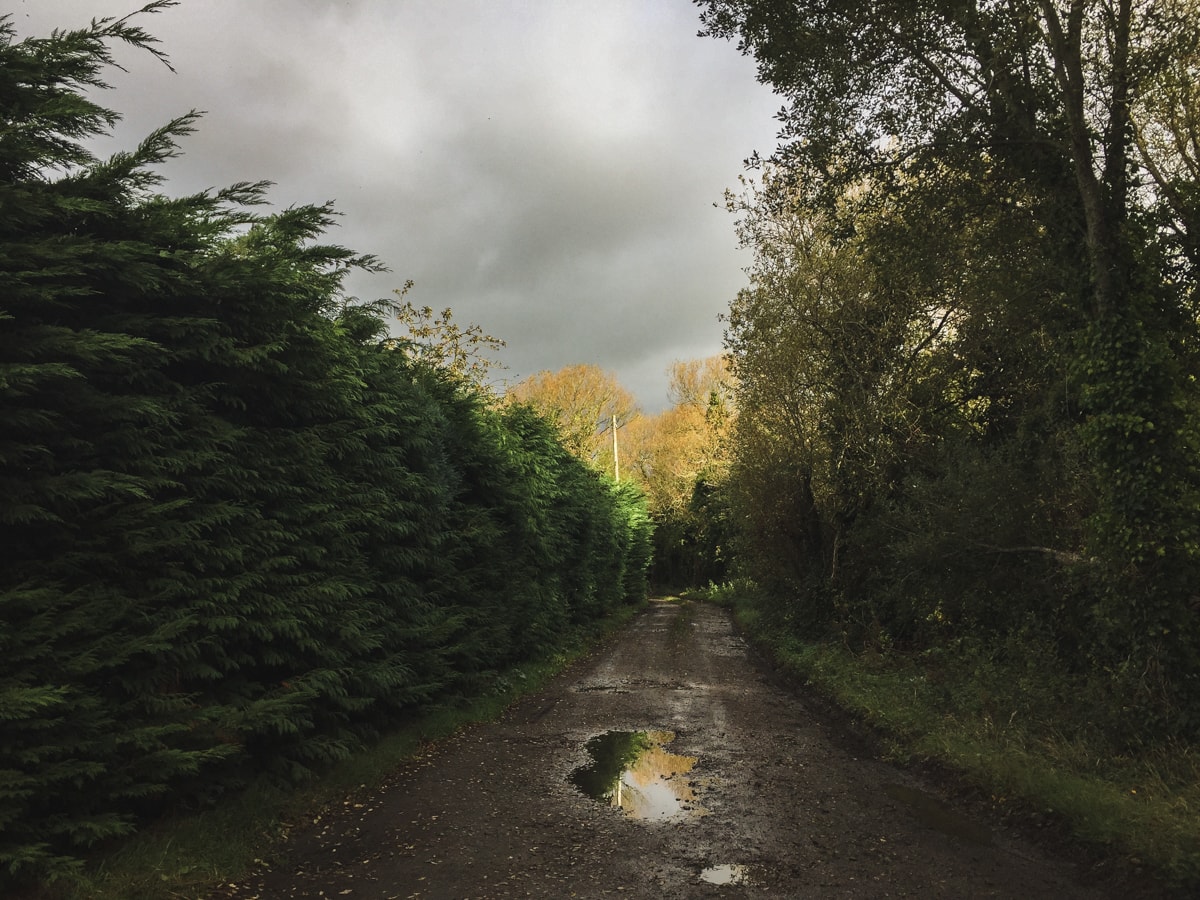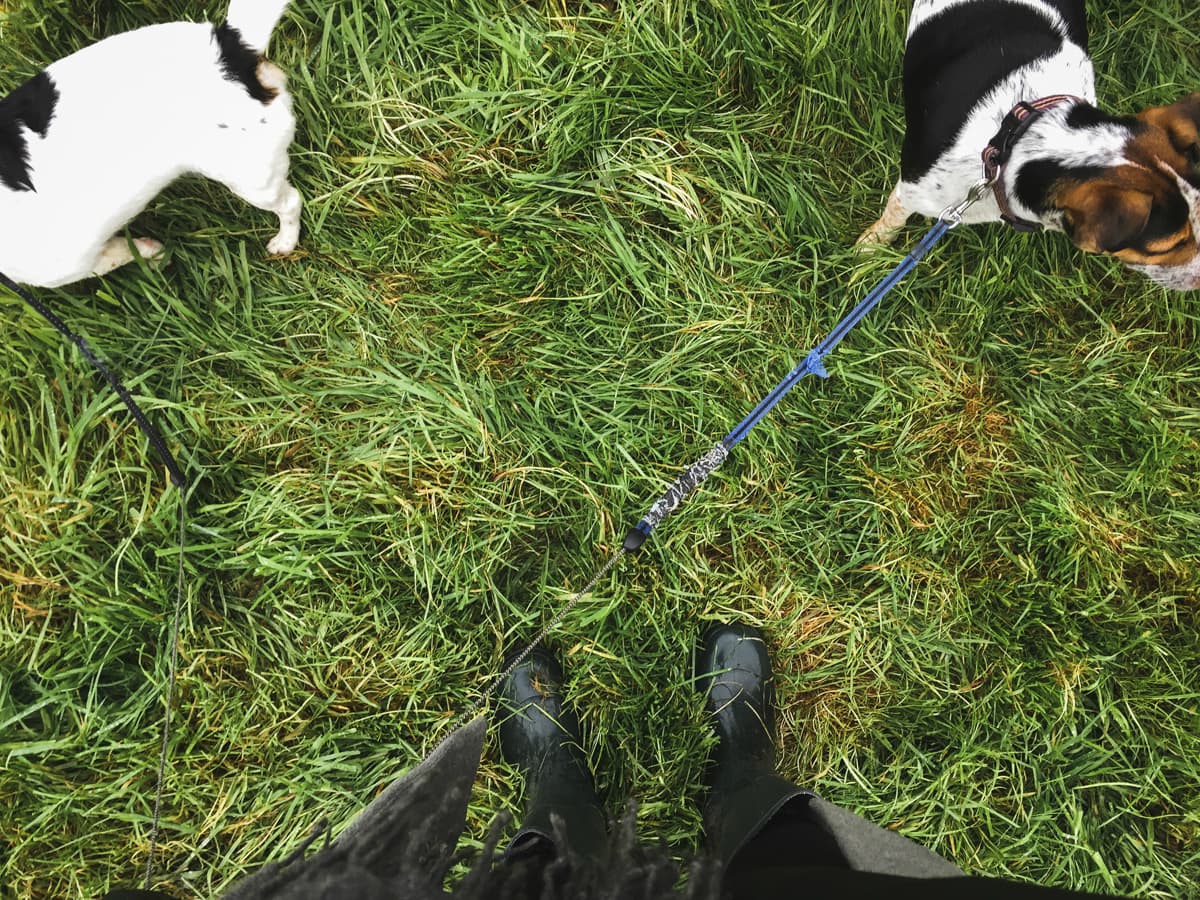 Once we got to the path to the ocean, Scully and Rocco would be let off-leash and would run far ahead of me, making me slightly panic. They knew where they were going. This was clearly the highlight of their day. I briskly walked behind them trying to follow their tiny black and white bodies.
Eventually, we ended up at the sea. Most days offered the same sight. And then one day… this: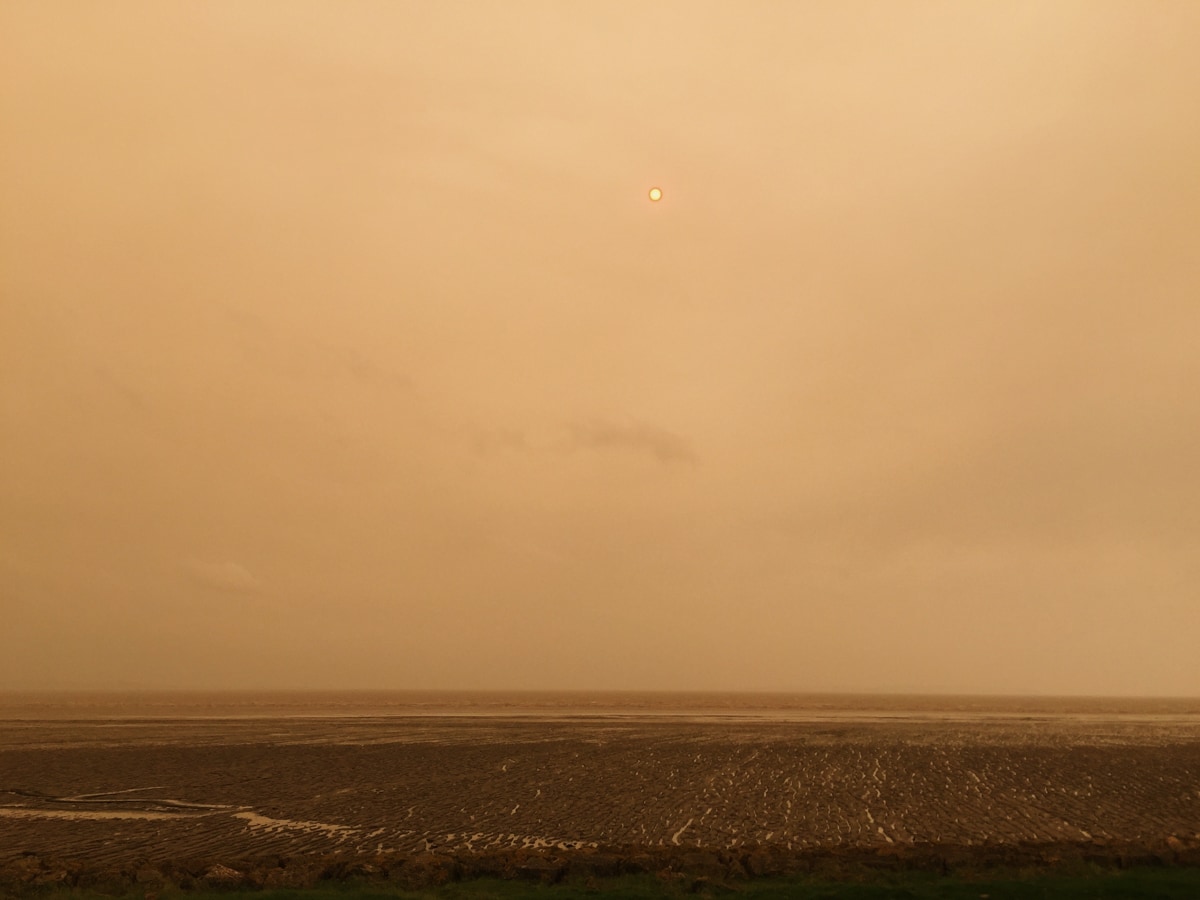 The October sky puzzled me. I took a lot of photos and some videos unsure of what was occurring. Later, I discovered that Storm Ophelia was hitting the Welsh and English coast causing a red sky as dust from the Sahara engulfed the North Atlantic. It was as magical as it was mystifying.
But it wasn't supposed to be like this. Our usual day consisted of a semi-blue sky. We waited around for that sky through the many bouts of rain that graced the other hours of the day. This crazy, red sky threw off our routine ever-so-slightly.
My week came and went in a flash. I did the same thing every single day, something that felt so foreign to me. Of the seven days, I did break away to the local pub for a while just to work on some stuff and get fresh air. I didn't last long there.
After a single beer and some grimy, fried pub food, I waltzed back to the house to play with the dogs. This was my week and it was one of the best travel weeks of my entire life.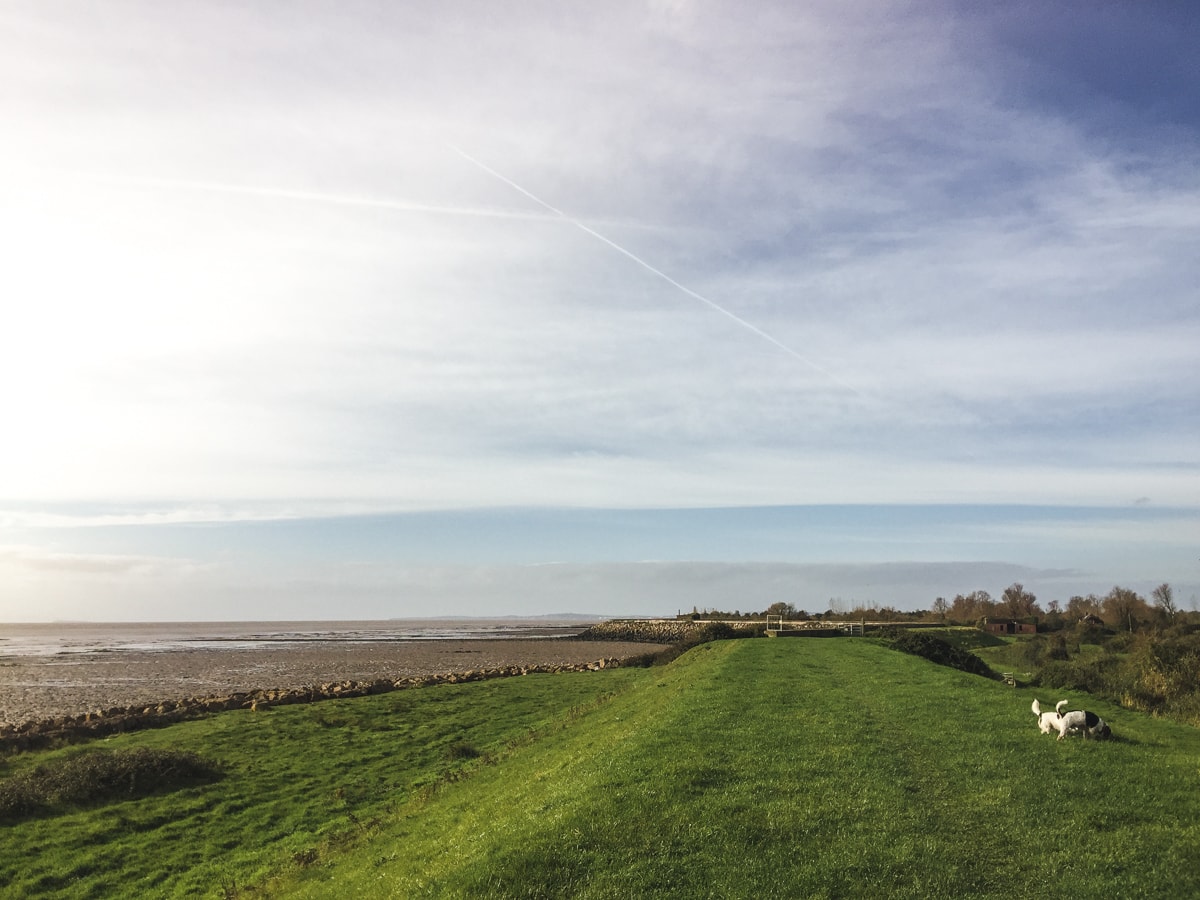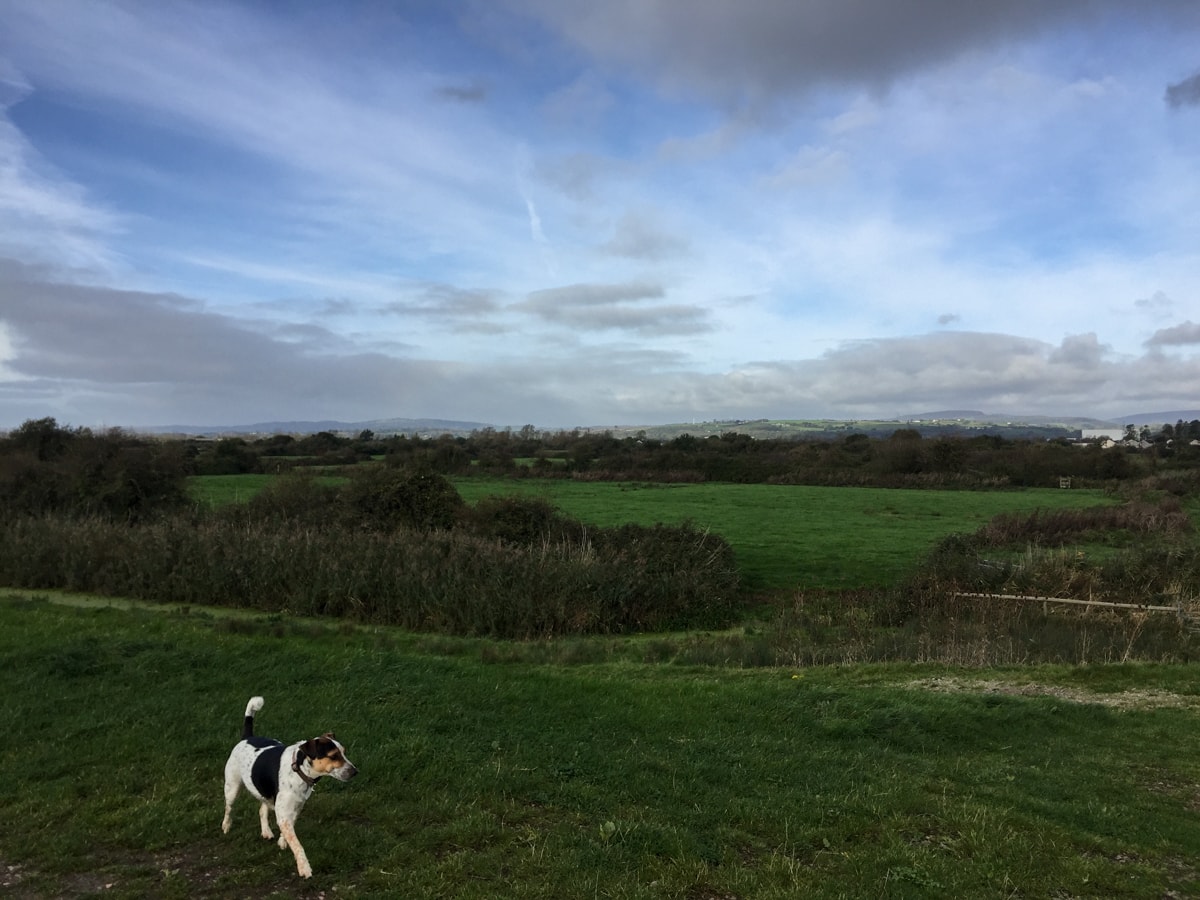 Do I Miss Dogs? Or Routine?
As a travel blogger and someone who is on the road often due to my visa situation, routine has become more foreign to me than any country I visit. I hate admitting that.
Travel, even with my sometimes 'through-the-roof' anxiety levels, has become more familiar and comforting than having a general routine for me. But, travelers are supposed to shun routine and the ordinary, right?
When I am home in Germany, I have my dog. I also have my routine. My routine sometimes consists of a trip to an Eritrean restaurant. Other Friday nights it is a Tibetian restaurant. My morning routine almost always consists of my dog dancing around waiting to be fed his breakfast.
He is not a morning pup and is grumpy for an hour after awakening. I am a morning person and usually at my highest energy levels of the day at 7am. My energy annoys him. And his inability to sleep at night without circling the bed 255 times before finding the right spot annoys me.
But that is how it is for us and we are used to it. It's 'our' routine. A routine that was defined when came into my life at a chaotic time in early 2009… a time that forced me to settle and create an actual routine for the first time in my life. A routine that I pine for when I am on the road.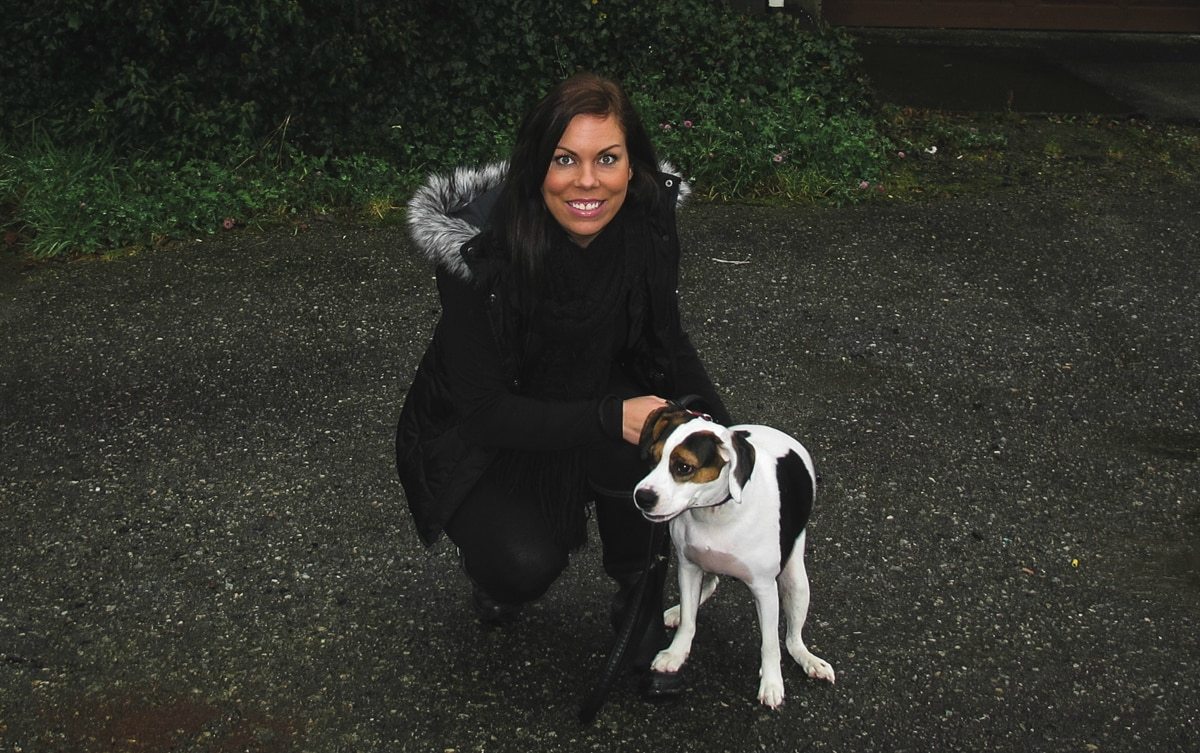 <My best friend, Jax, and me in Norway in 2012>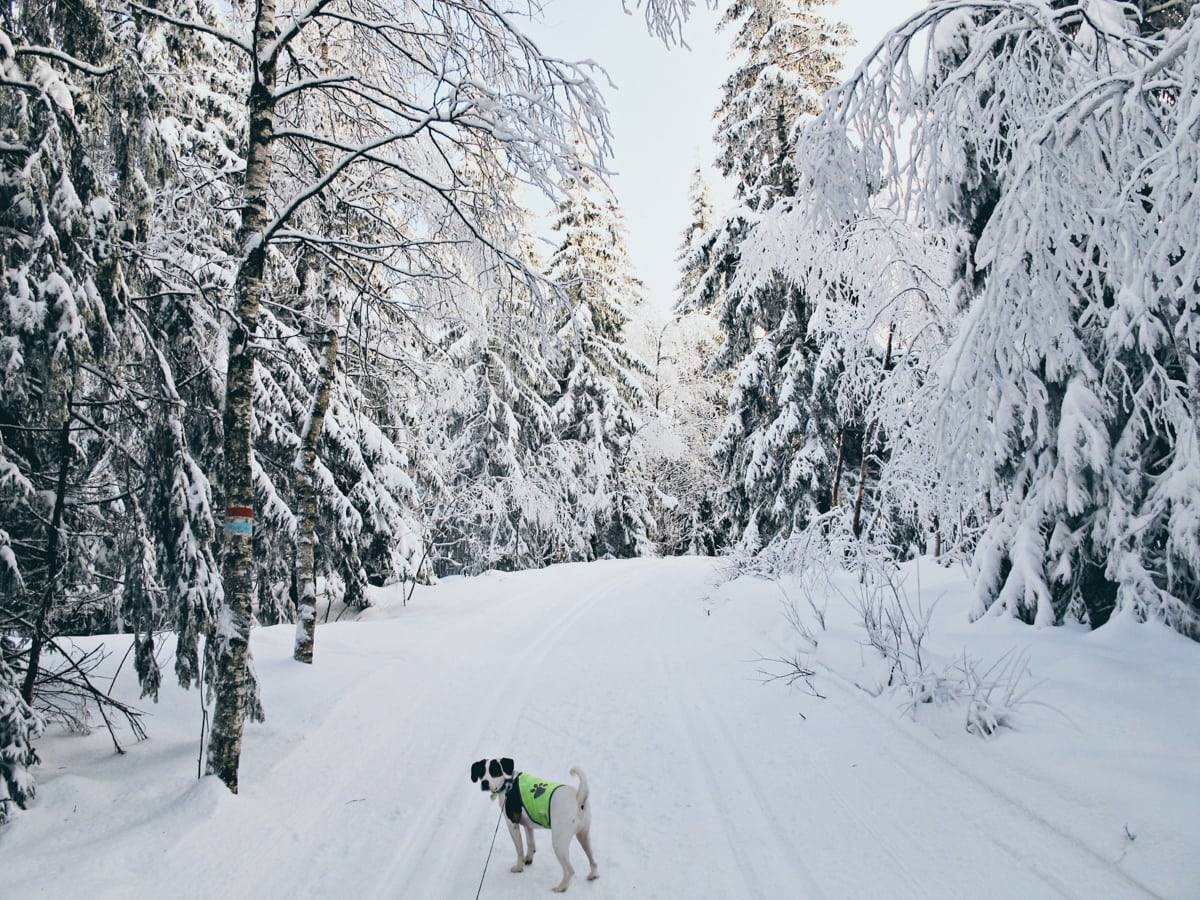 I miss my dog the most. It will always be the situation. But with my dog comes routine, another thing I fiercely miss being on the road all the time.
And sometimes having an animal near gives me the reassurance that I can create a routine. Even if for a week. And sometimes having a routine gives me the illusion that an animal is nearby, even when they are not (like in Sofia).
This was my first house-sitting opportunity. It was spectacular. It made me feel like a real human being for a week again instead of some hot mess living out of a suitcase on the road trying to explain to people the short version of why I don't have a home somewhere at the ripe old age of 34 (I've since turned 35 and am in the same situation).
I am so appreciative of Scully and Rocco for being the best companions for a week and keeping me entertained and on my feet at all times. I am also appreciative of their parents for giving me a chance to come to Wales and enjoy a week with them.
Would I House-Sit Again?
In a heartbeat. In fact, after my initial experience, I sent the entire next month on house-sitting jobs. I went to Gloucester to watch three cats and then onto an area outside of London to house-sit another.
I have spent most of my time since in positions where I am unable to house-sit, but I am counting down the days until I can give it a whirl again. It changed the way I saw myself, my situation, and even traveling. I highly, highly recommend it to travelers who have a need for a base for a while or simply ones that love animals.
Have you ever tried house-sitting? If you're interested in learning more about it and a credible place to get started, look no further than Nomador!