Sitting in Medellin for nearly two straight weeks just seemed daunting. I'm a restless person by nature and I knew I needed a small break during the trip to keep me alert and energized for the duration of such a trip. I lusted over the wax palms and coffee valleys but knew that they were too far away for just a weekend. I considered a quick plane ticket to Cartagena (it was $39 round trip) to be, once again, near the sea because let's face it, Colombia has the best beaches. I also considered a day trip to Guatape. But nothing really came to fruition.
Shortly after a bunch of failed ideas and discouragement, my travel partner's friend suggested Hostal La Finca in the mountains that surrounded San Jeronimo, Colombia. I looked at photos and the hikes and waterfalls in the nearby area seemed a bit weak. I think Norway has ruined me for life. I still scoured the internet for other places, but when it boiled down to things, I knew this trip was going to be the one that would happen.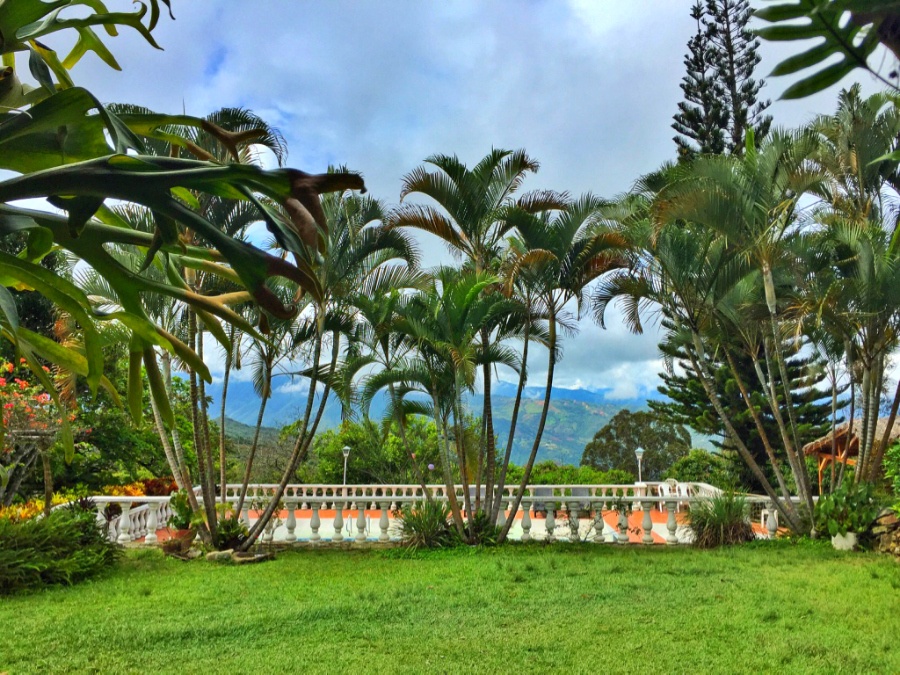 I booked to go to San Jeronimo from Friday until Sunday. The bus out there was a mere $3 and only an hour to an hour and a half long and departs from the Norte bus station. I arrived in San Jeronimo and took a tuk-tuk to La Finca. The ride was around 35 minutes long straight up the mountain. It was pitch black so I couldn't see a thing, but I frequently felt my ears pop, giving me the indication that I was up pretty high.
I arrived there at around 10pm at night and was greeted by some volunteers and fellow guests who were drinking and listening to some music. I eagerly joined in as the day had been so long and I wasn't even sure I was able to get out to La Finca in the first place due to bus schedules in the evenings.
I woke up at around 6am to watch the sunrise on Saturday morning and caught my first glimpse of the beauty of my surroundings. Holy Shit. That is all that kept running through my mind. Photos never did this place justice. It was stunning and just took my breath away. And while I loved the beauty of Norway, there was something even more awe-inspiring about this place.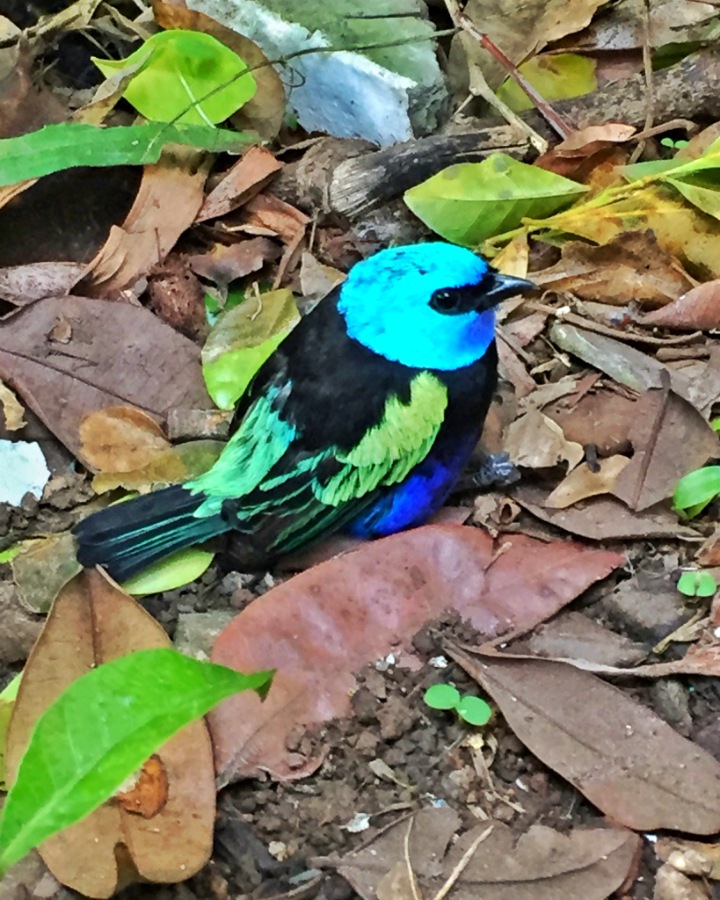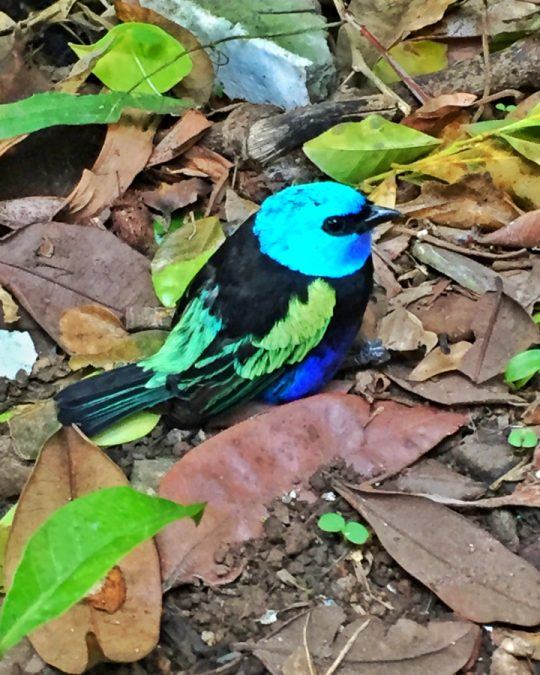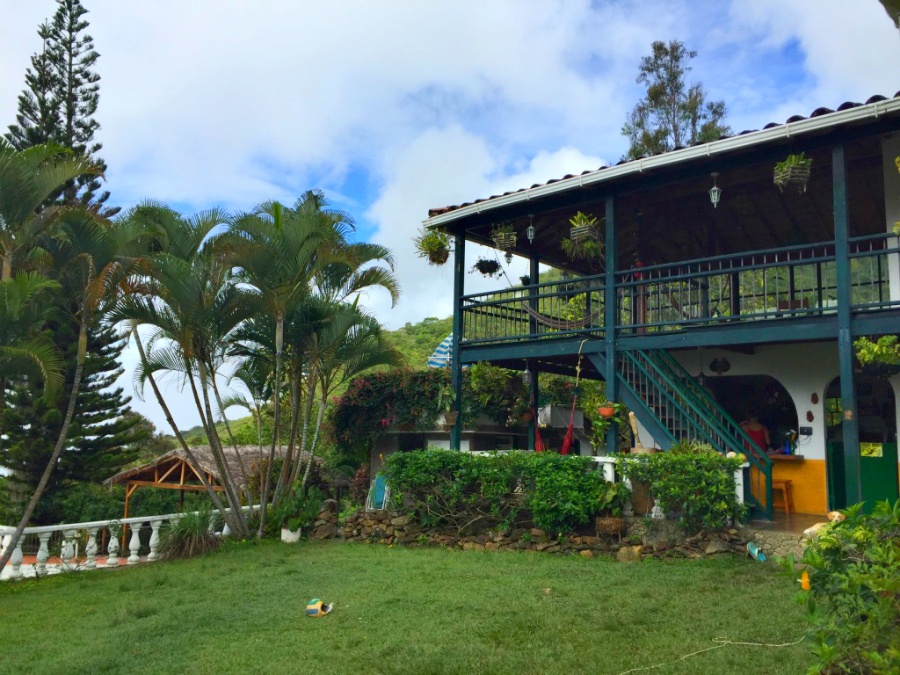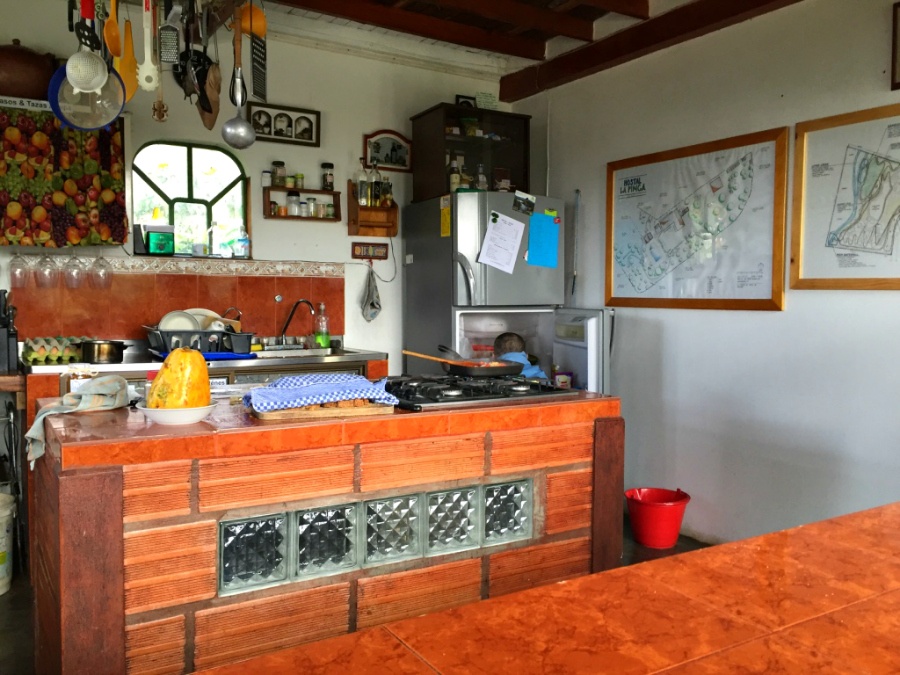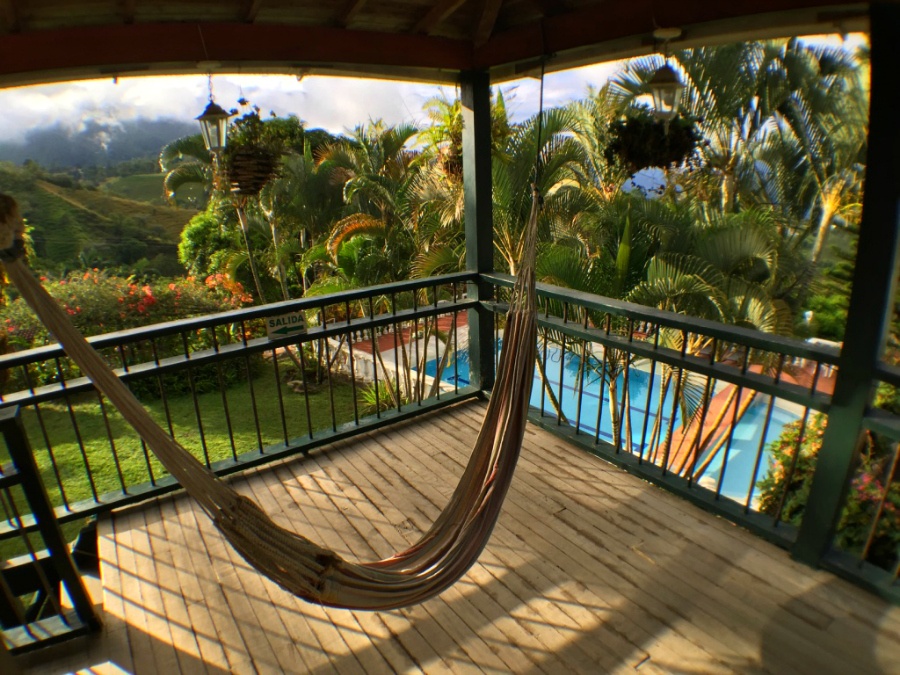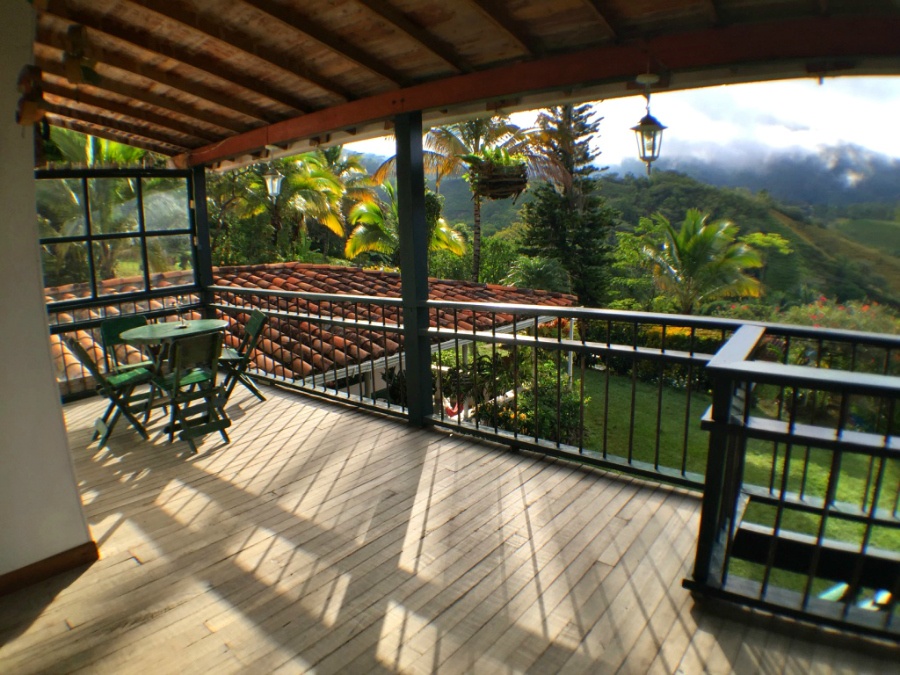 The rest of the weekend was an absolute blast. Saturday during the day I went to the local town, San Jeronimo, and had some drinks and a nice walk-around. But really, I could have relaxed at La Finca all day long. It was just that type of place.
Saturday night was a bit crazy as many locals and people from Medellin come to the Finca to party. This wasn't particularly my scene as I was looking for a chill weekend. I later asked if it was like that any other night of the week and received a firm no. If I had to do it over again, I would have gone Monday through Friday and left for the weekend. But, I had an amazing time with some beers on my own private balcony.
On my last day, I woke up for some sunrise yoga and meditation on my balcony. I finally had that solitude I had long sought after. Not a single soul was up and the air was crisp and fresh. I remember plotting in my head how feasible it would be to buy a place like this. Maybe one day…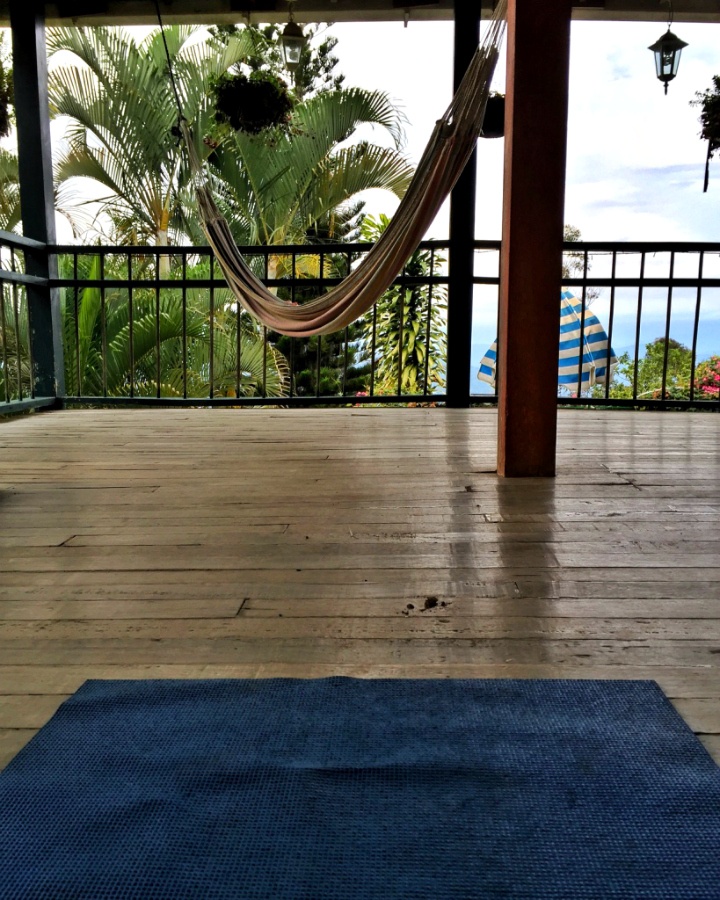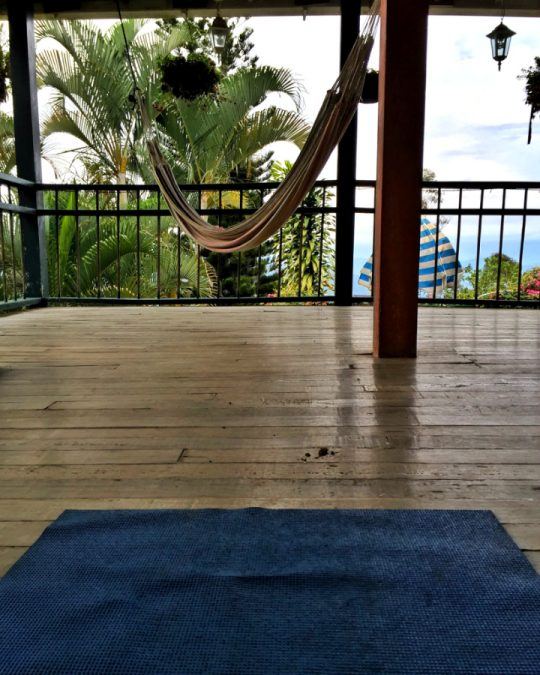 Sometimes you just need an escape from the city and somewhere with clean air, incredulous scenery, and laid-back people. I can't recommend Hostal La Finca enough.
About Hostal La Finca
Location: It is located in San Jeronimo, Colombia (about 1.5 hours or slightly less from Medellin). It is also a very good place to add to your Colombia itinerary as it is pretty centralized.
Getting there: Go to Terminal del Norte in Medellin and to ticket counters 21 or 22 and ask for a bus straight to San Jeronimo. The ticket should be anywhere from 8000-10,000 COP ($3). Buses run frequently but less often in the evenings and at night. You may end up on a bus to another city, but with a stop in San Jeronimo.
Once in San Jeronimo, get to the Exito grocery store. If you're dropped off in the plaza, walk downhill and to the left for half a mile until you find Exito. Buses will also drop off here prior to the plaza. Just tell your bus driver 'Exito' if not. Once there, look for a tuk-tuk driver and tell him you are heading to Hostal La Finca. There are a few that are always parked around Exito that are willing to take you to La Finca. Others will not be so willing. The hostel is located far away! You will pay anywhere from 25,000-30,000 COP for this 35-minute journey.
Prices: I stayed in the 'Libia' room which is their master room and runs around $20 a night for a single person and $30 a night for two people. You have your own private balcony with tables, couches, a hammock, and killer views. The balcony is massive.
Volunteering: Randomly, most people staying here were volunteers when I was there. There were hardly any guests. I found that a bit odd, but it seems as though they are still trying to get the word out about the place. The volunteers receive accommodation in exchange for work. I spoke to several of them and they absolutely enjoyed the heck out of their time there and stayed for much longer than expected. Of course, they have adequate free time throughout their stay for day trips, pool time, yoga, and some drinks at night. Hostal La Finca is striving to be greener and more environmentally-friendly each and every day and the volunteers are a key factor in helping them achieve this.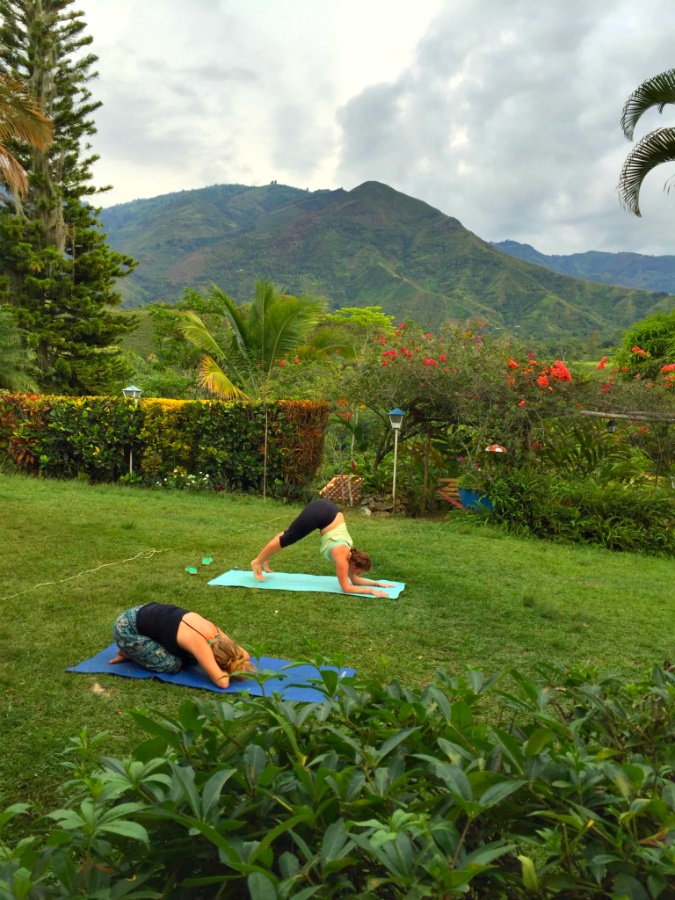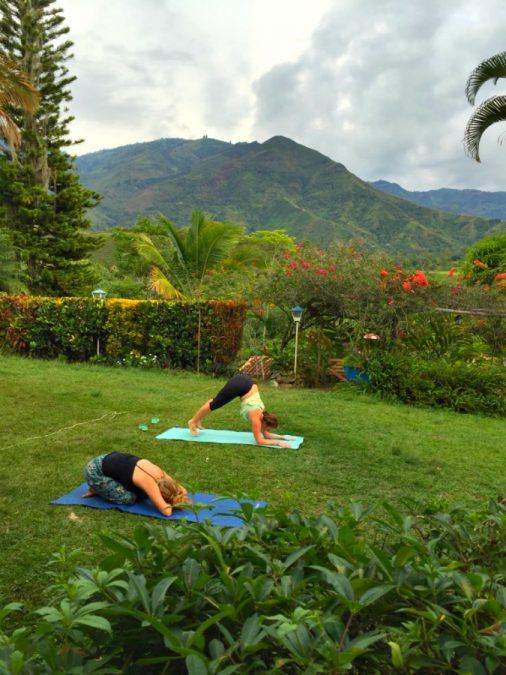 Partying and Alcohol: Completely welcomed and encouraged. But this isn't a party hostel. Alcohol is available and enjoyed on the grounds. If you decide to bring alcohol to La Finca, you will be charged a fee. It is best to just buy your beer from their beer fridge which is always fully stocked and sold at affordable prices.
Breakfast: Breakfast is served each and every day for 10,000 COP and consists of succulent fruits, juices, and even an egg scramble with tomatoes. All are picked from the gardens around the Finca! It doesn't get fresher than that! There is also freshly baked bread that left me salivating for more.
What to do here: There are so many things one can do here, but I highly recommend using the scenery and amenities to just relax and take it easy. Life in Medellin can be hectic and keep us on our toes, but life at La Finca moves at a slower, much more relaxed pace. They have yoga mats available, a large pool, a kitchen for cooking, and many nearby hikes. You are also close to San Jeronimo, Santa Fe de Antioquia, and Sopetran, three colonial towns all worth visiting.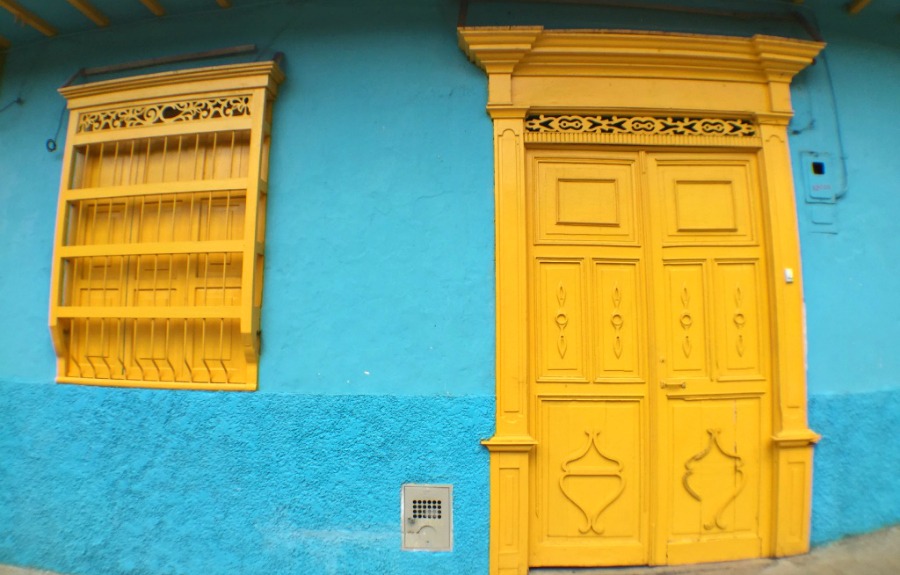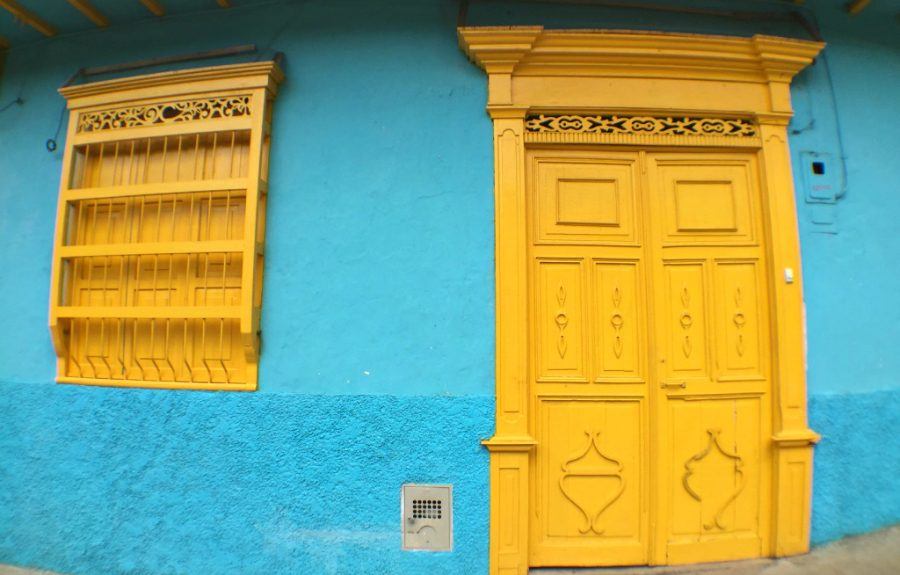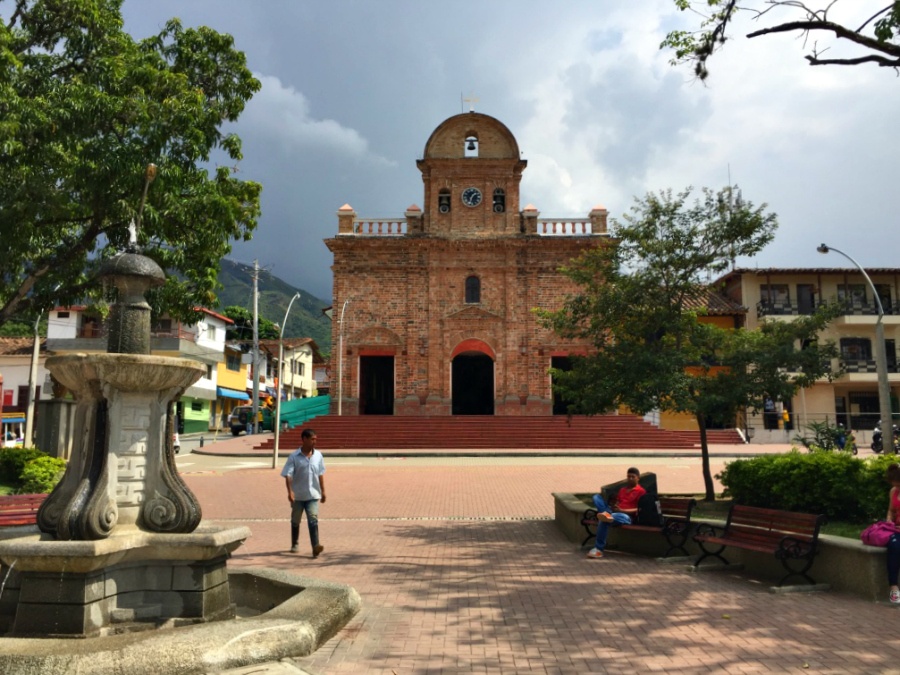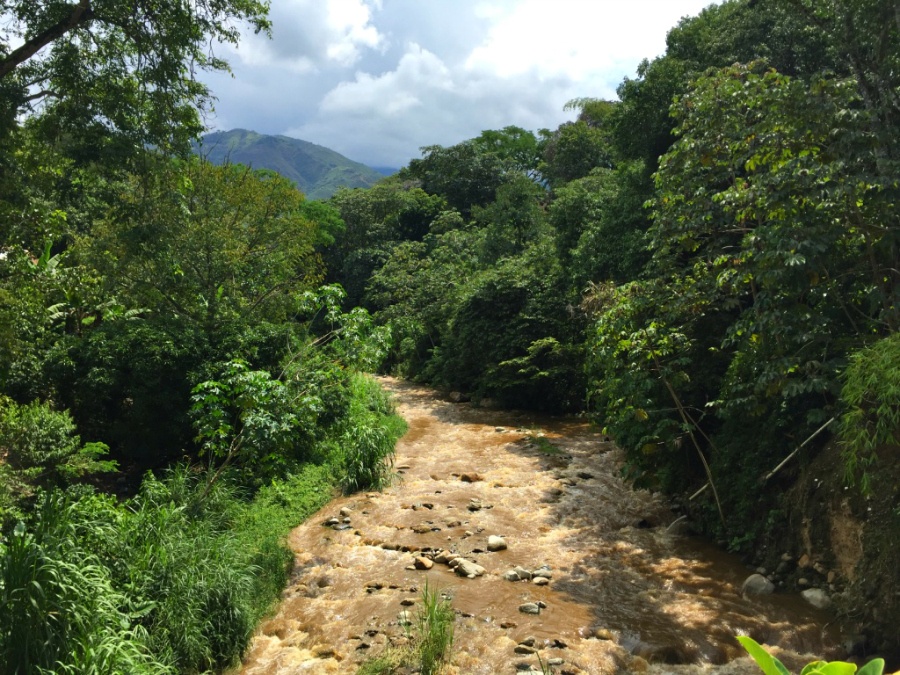 Pros: Basically everything. The views, the relaxed and chill vibe, the breakfast (which costs 10,000 COP per person), the helpfulness of Mathilde and Alexis (the couple who runs the place). I could go on and on…
The dogs. There are two dogs living at La Finca and they are two of the cutest dogs I've ever seen. Meet Kanya and Chiki.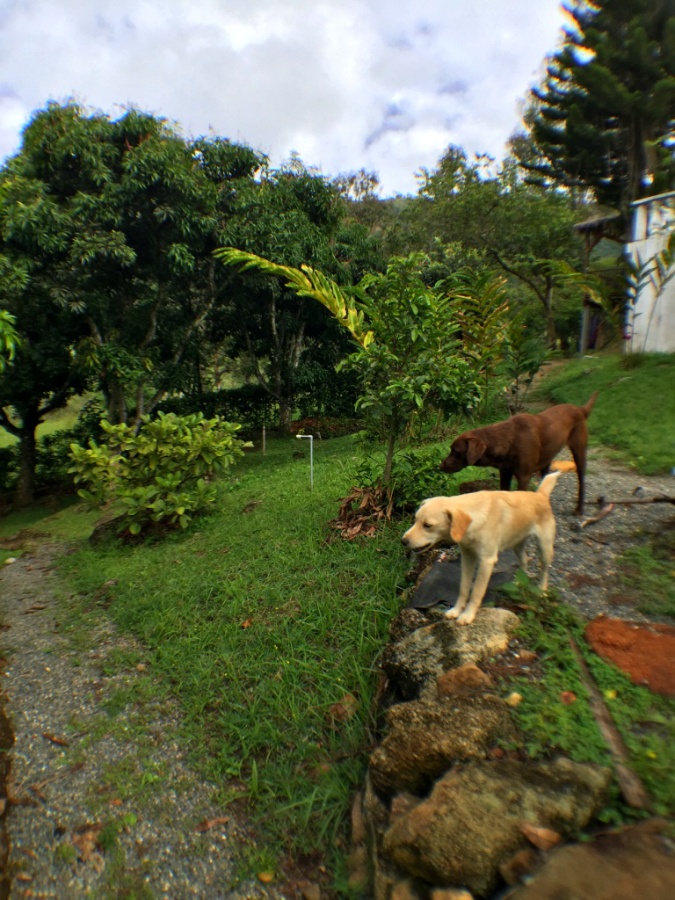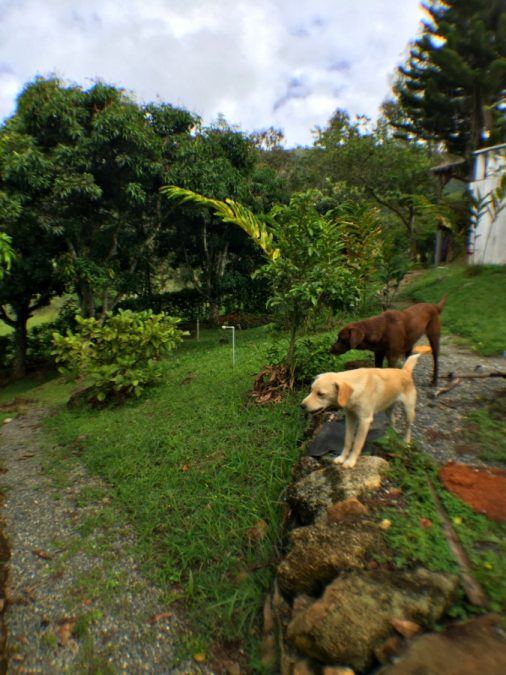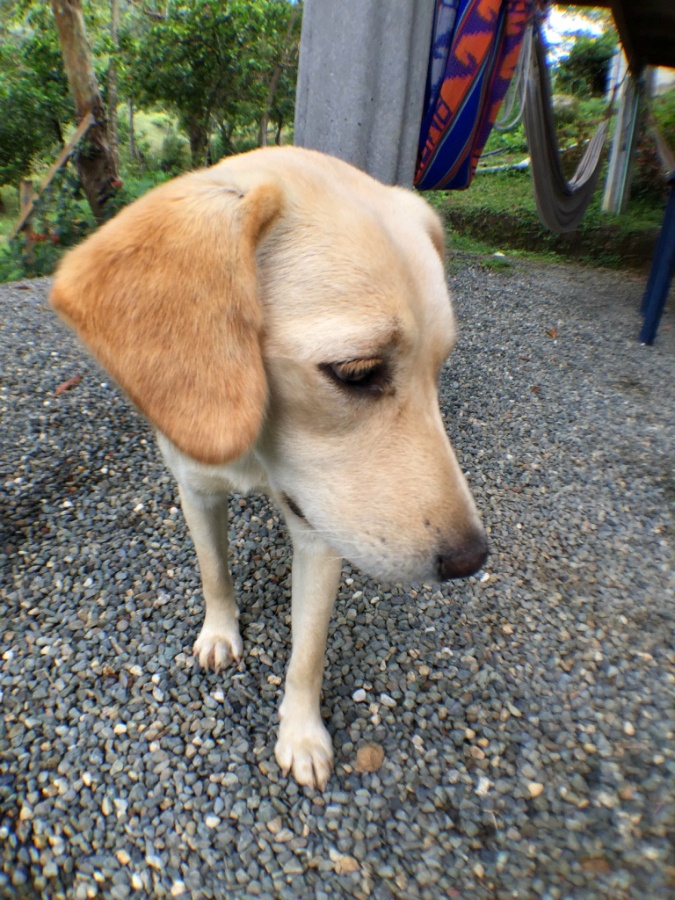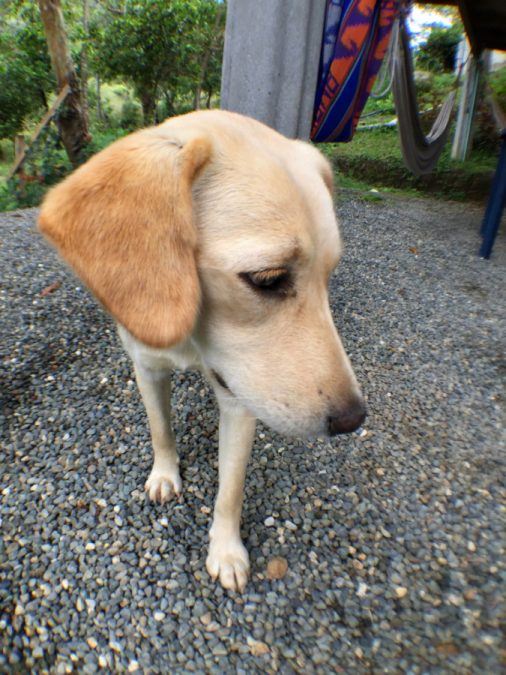 Cons: For me, the partying on Saturday night was a bit excessive as I struggled to sleep and got terrible sleep that night. But, I understand that the weeknights are far quieter and chilled out. And the Friday night I was there was relatively calm. I probably would base my dates next time around going there throughout the week and avoiding the weekend. I think I'm turning into a boring, old hag. The wifi was extremely slow when I was here. But who really needs wifi when you have this at your feet!?
Nevertheless, I am thinking I need to reclaim my youth and engage in one of the Tropical Sunday Sessions next time I'm back (information below this photo).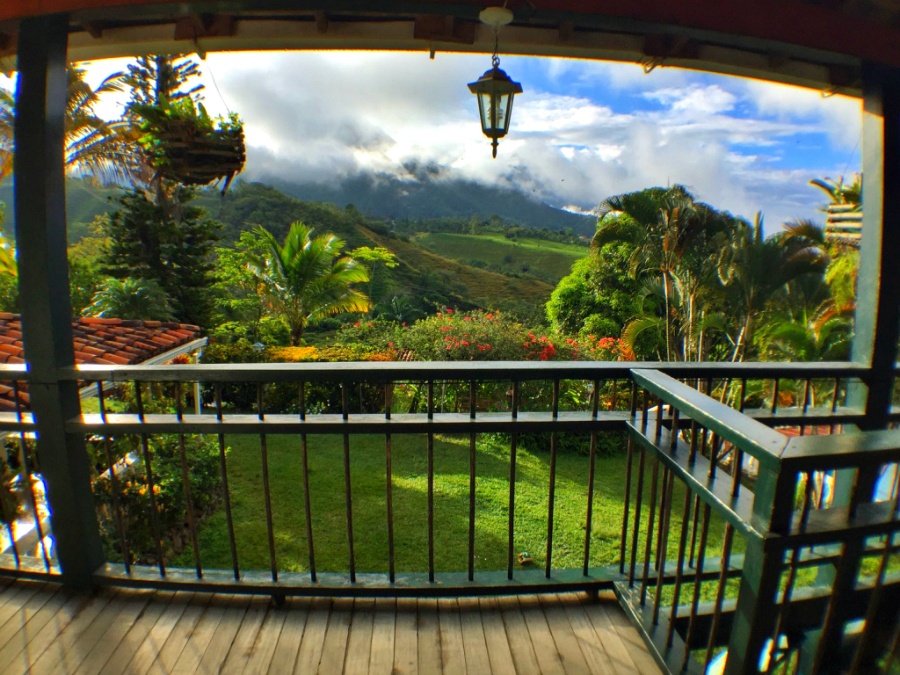 Update: As of June 2016, Hostal La Finca has started offering Tropical Sunday Sessions every other Sunday of the month. Somehow, this super cool place found a way to get even cooler. You can see the flyer below all that is included and it only comes at a price of 150,000 COP (which is roughly $50 p/p). This is a remarkable deal for the views alone, not to mention that you get food, drinks, accommodation, and transportation included in this price. It is so close to Medellin, but so far removed from the chaos of the city that I can assure you it will refresh you on your travels. To keep up-to-date with all happenings at La Finca, them on Instagram.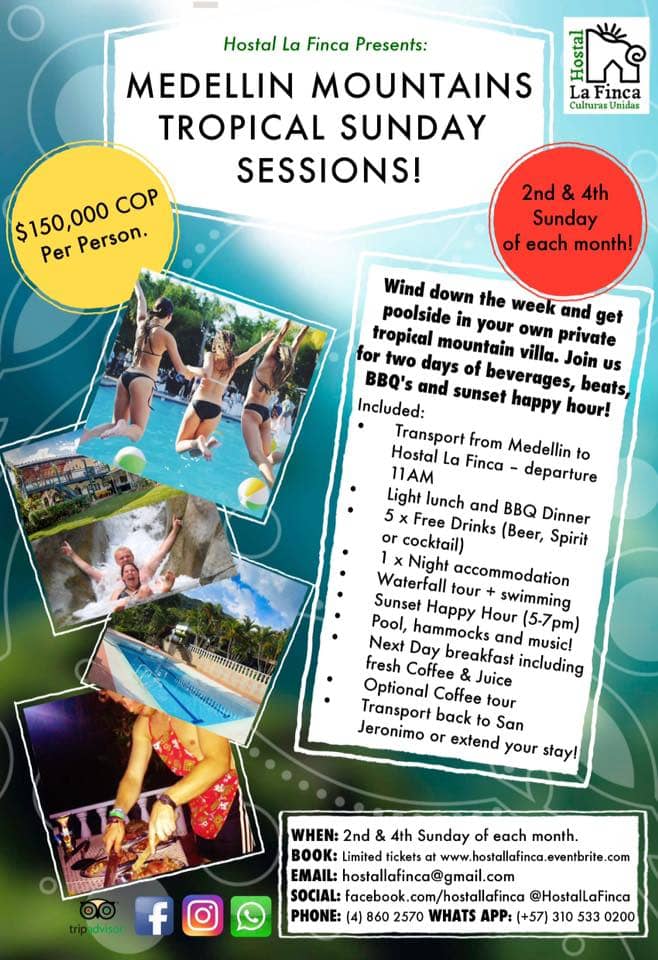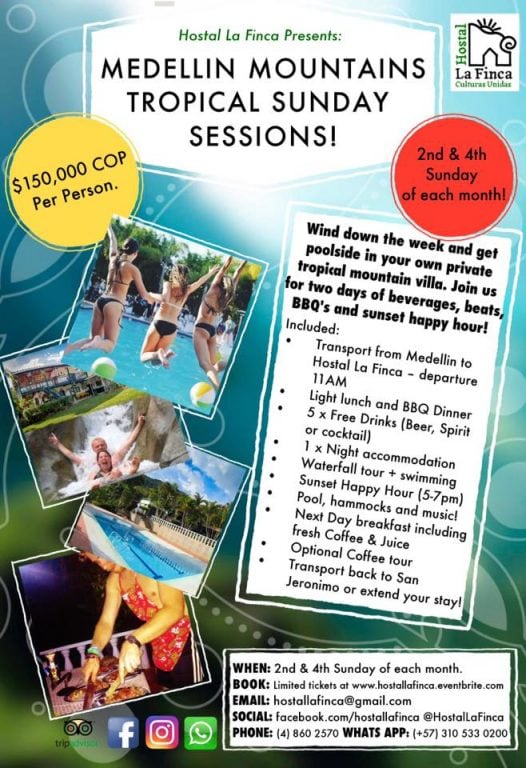 **This was not a sponsored post nor did I receive free accommodation in exchange for a review. I'm simply writing about this place because it rocked and deserves your visit!**