I knew that at some point in time my days in Norway would be up.  And knowing that, I constantly felt guilty for having not explored the country that I called home for three and a half years a little deeper.  Norway is beautiful, but Norway is expensive.  And I rarely had the funds to explore a country that was so costly, as well as one that seemed rather homogenous in terms of people and landscape.
With that being said, there was one place on my travel list for Norway that I wanted to explore from the time I stepped foot on Norwegian soil.  A place that not many people think about exploring.
Hardangervidda.
Hardangervidda is the highest mountain plateau in all of Europe.  Norway's dramatic coastlines and fjords, remarkable Arctic landscape in the north, and idyllic southern resort towns make that area in the middle, Hardangervidda National Park, under-appreciated and often forgotten about by those not living in Norway.
Landscape wise, there are no fjords in Hardangervidda.  In fact, the plateau is so high that there are no trees.  The region doesn't boast the most forgiving of weather conditions, either.  But something about this place had me drawn to it long before having ever traveled there.
Hardangervidda is massive.  Like ginormous.  It is home to reindeer and other tundra animals, such as lemmings.  It is also where many Norwegians go to find delicious multe, or cloudberries.  To find these special berries, one must walk a far, far distance from the roads and highways and go at the precise time when they are ready to be picked.  Even if you do this, you may never be lucky enough to spot any as people have known for several generations where they are and try to keep their existence and location a secret.  Having tasted cloudberries on a few occasions, I don't blame people for doing this at all!
In September, I was fortunate enough to finally get the opportunity to fulfill my wish of visiting Hardangervidda.  While I've driven close by on several occasions on the road from Bergen to Oslo, I never actually got to go inside the park and visit the unique, almost out-of-this-world scenery.  My trip to the plateau was only going to be a day trip, but I couldn't be more excited to see the place I had long dreamt about.
The trip started by arriving in Ustaoset, which is the town in Buskerud fylke (county) where the ascent to the top of the plateau begins.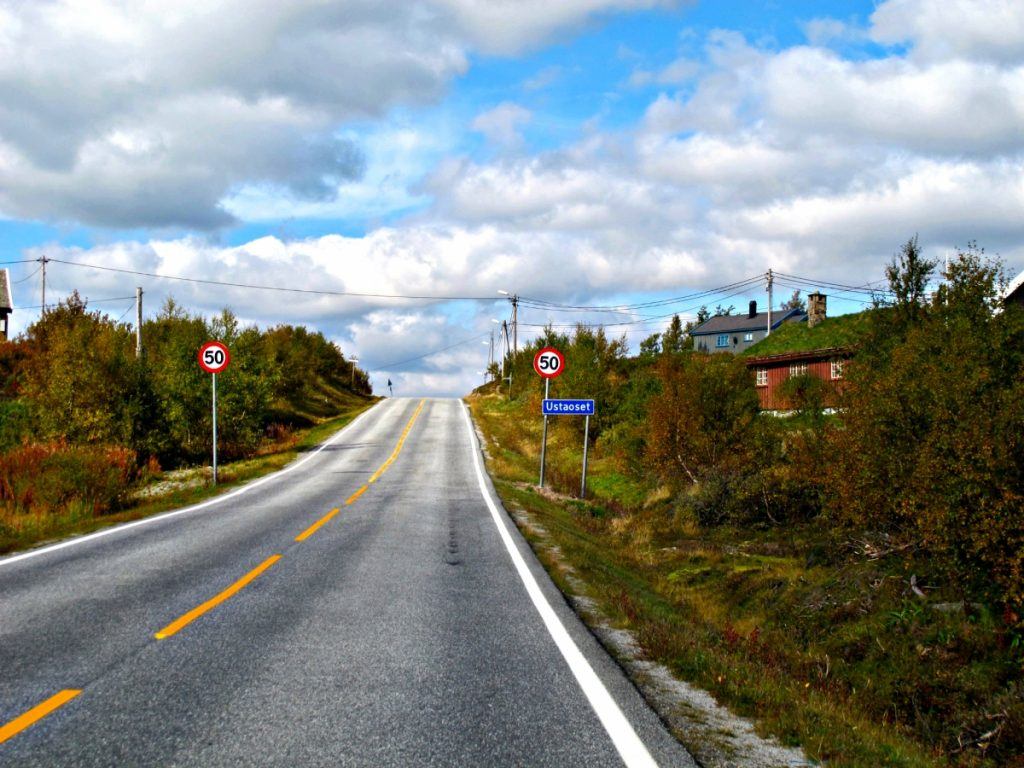 It is pretty amazing to see how quickly the landscape changes as you climb up the road there.  The average elevation of Hardangervidda is around 1,100 meters / 3,500 feet high.  A change in altitude also means a change in temperature.  I, as usual, was not dressed appropriately apart from my shoes.
Once atop the plateau, I stopped to admire Hardangerjøkulen, one of Norway's largest glaciers, and something you couldn't miss if you tried while in the national park.  I also took my dog on a lengthy hike through the rocky soil.  Lemmings are everywhere up here and as one who is terrified of rodents, I was a bit scared of stepping on one the entire time.  They are certainly more scared of people than we are of them, and every time they heard my foot crunch into the cold and stiff soil, they'd squeal and run regardless of their proximity to me.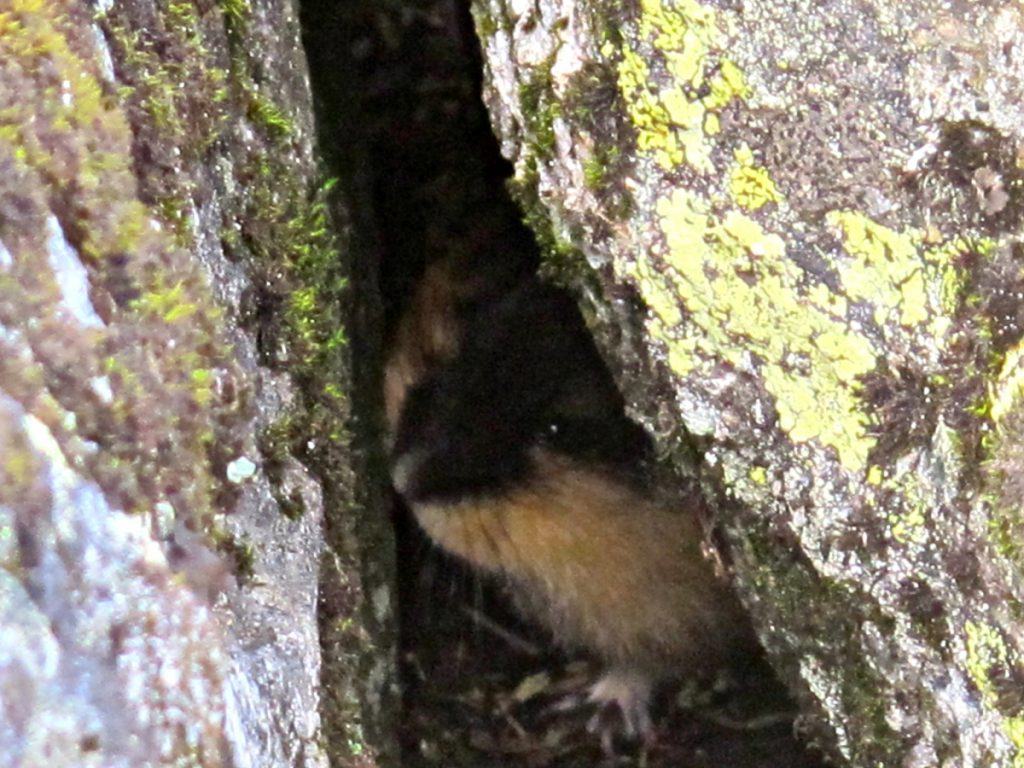 After a hike and many stops to admire the bewildering landscape, I made my way down the plateau in Hordaland, another county in Norway.  This is where Vøringsfossen is located, and the waterfall is quite possibly the most famous of all waterfalls in Norway.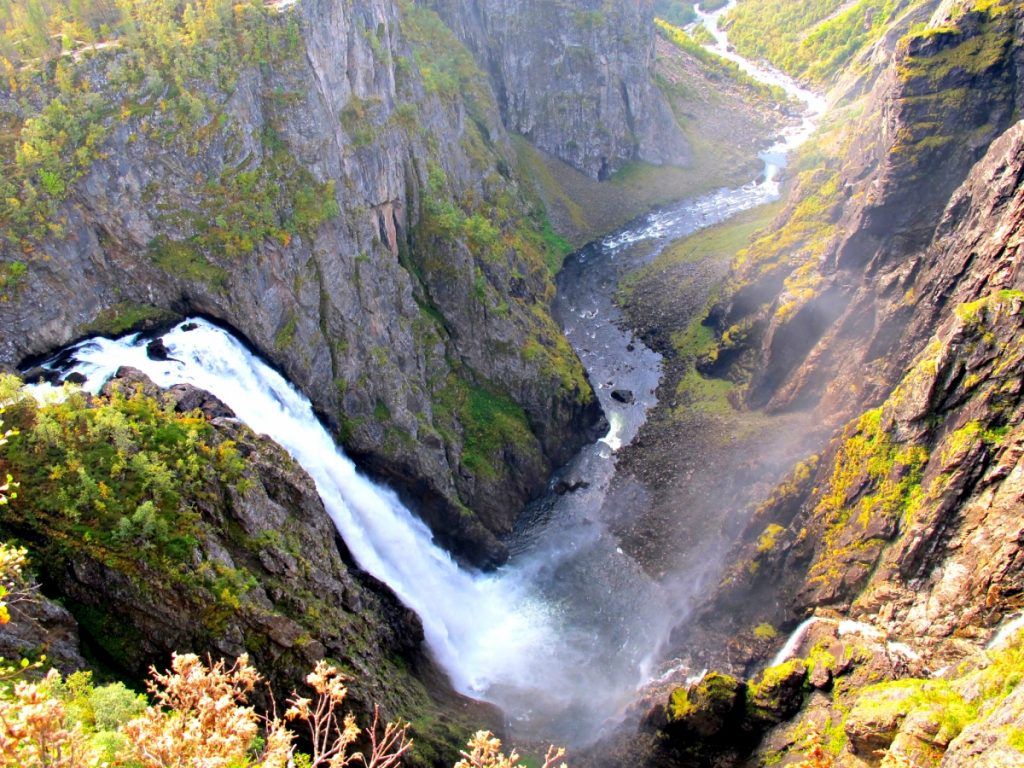 After a short-lived stop at Vøringsfossen (this was not my first time there), I was headed back to Oslo, quite a few hours away.
Did Hardangervidda live up to the hype?
Hell yea it did.  I'd go back in a heartbeat.  There was so much of it that I did not explore or see.  I never saw reindeer and I certainly would have loved to spend a week on the plateau camping.  And I never desire to camp anywhere.
I truly think that Hardangervidda is one of the most underrated areas in Norway.  Norwegians know about it, but the majority of those outside of Norway have not heard of the place.  While it looks different than those wondrous fjords, it still warrants a visit.  And more than the day visit that I did.
Here are some photos from my day trip there: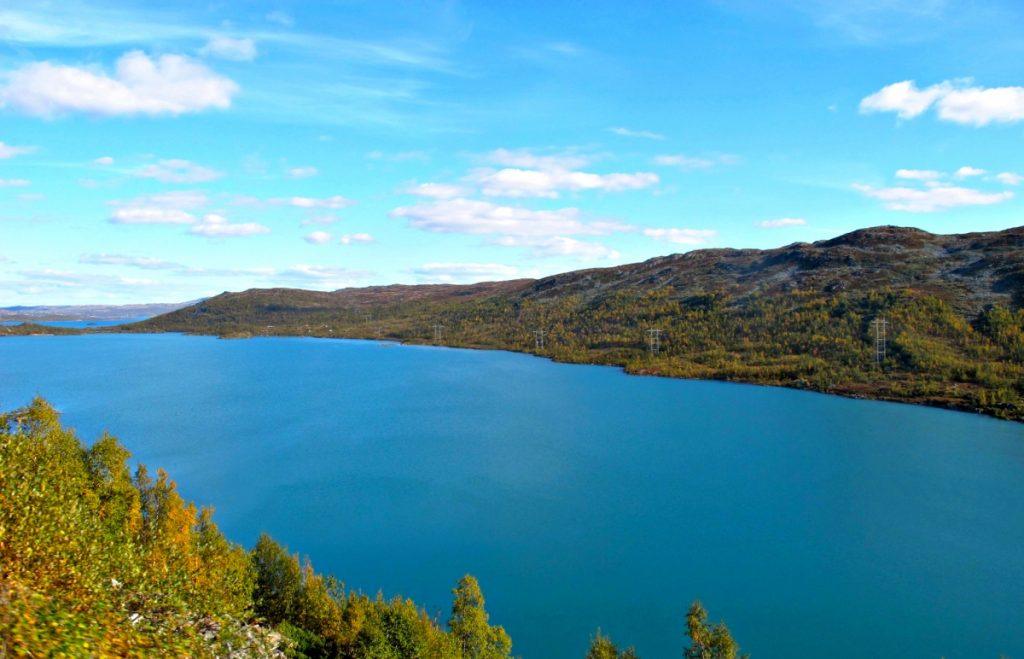 The lake above was not located on the plateau, but before the ascent to Hardangervidda.  It is on the Oslo side.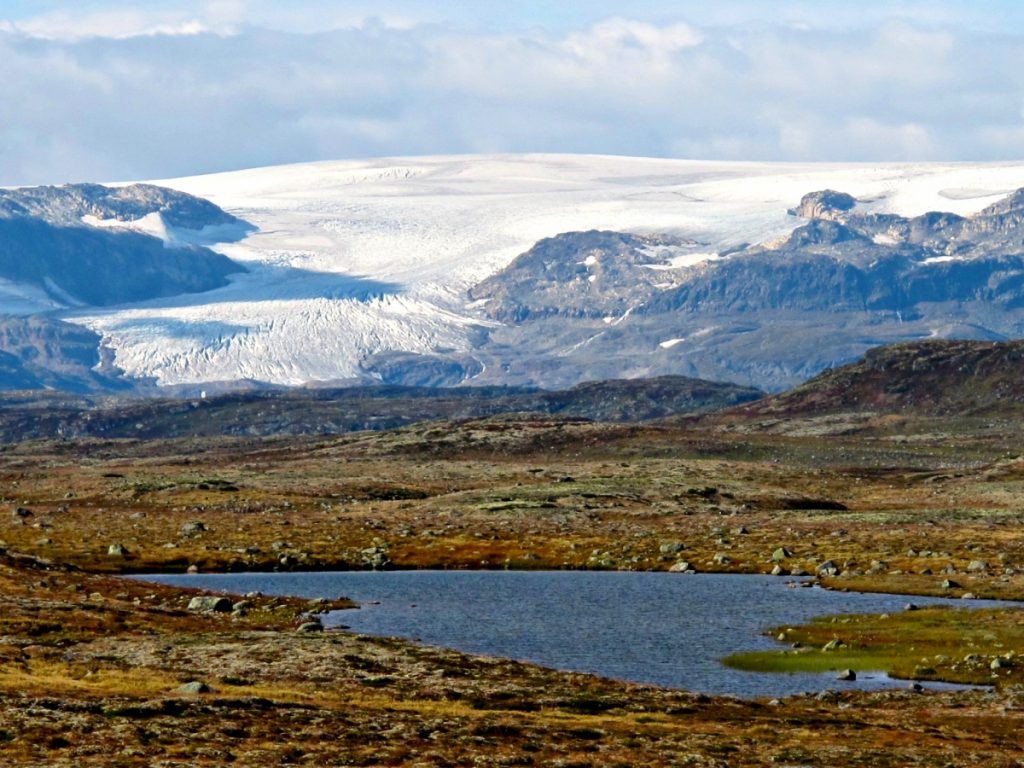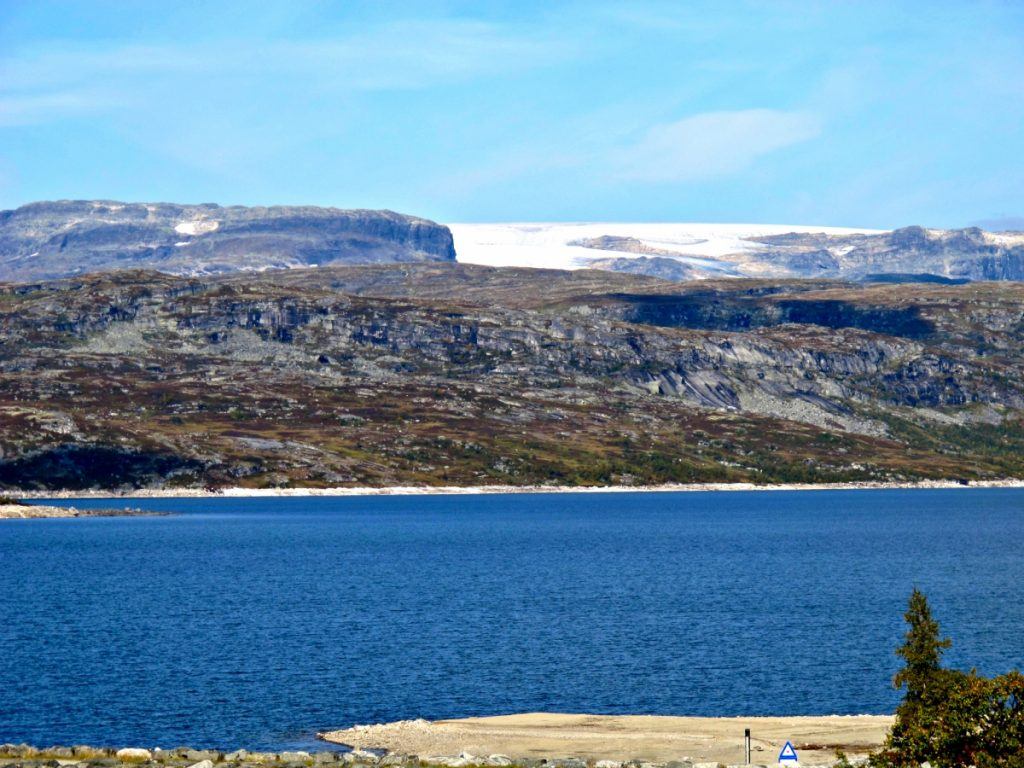 Hardangerjøkulen (Hardanger Glacier).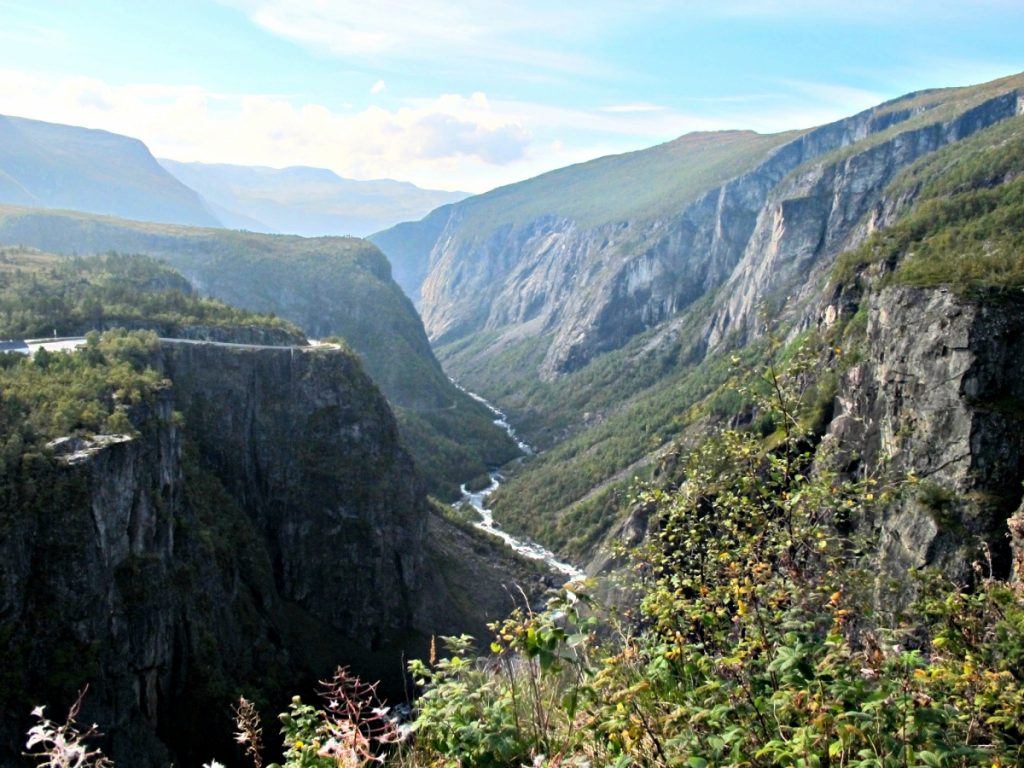 The clearly carved-by-glaciers valley on the Hordaland side of Hardangervidda.  This was taken at Vøringsfossen.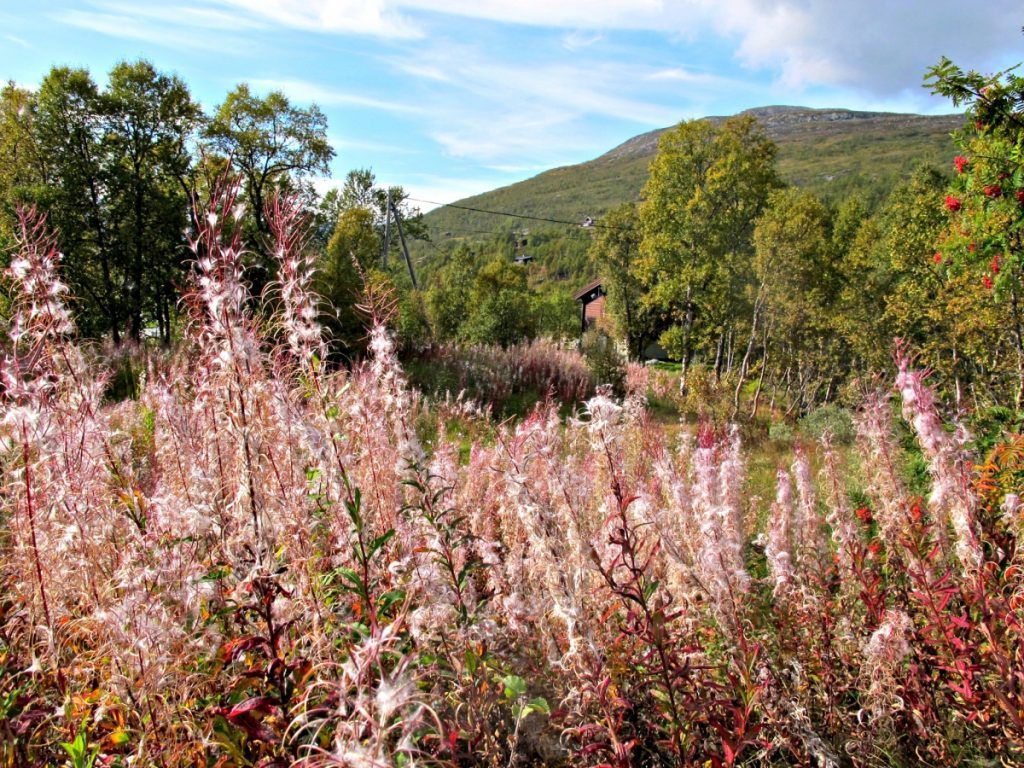 Again, not taken atop the plateau, but rather on the Hordaland side during my descent.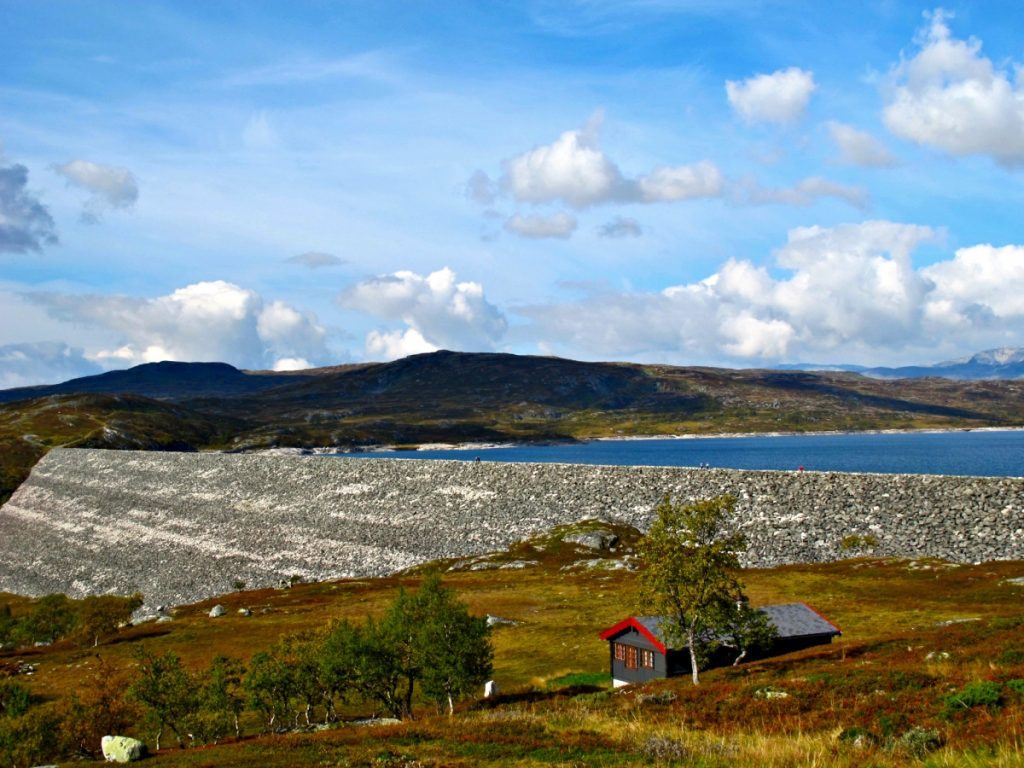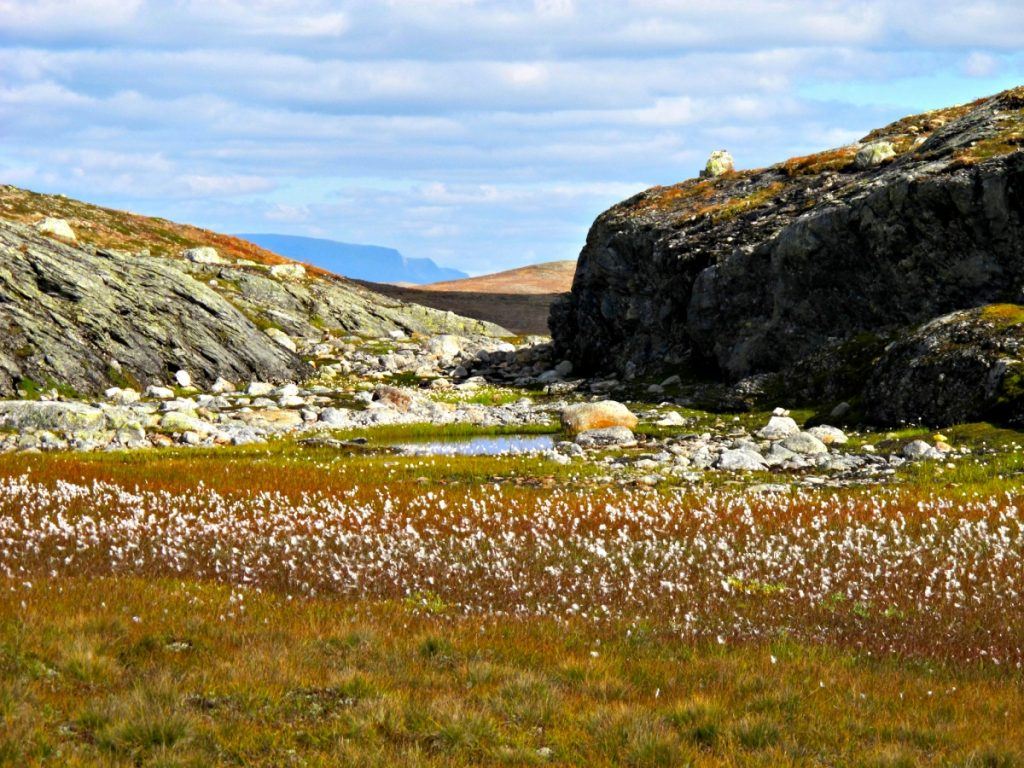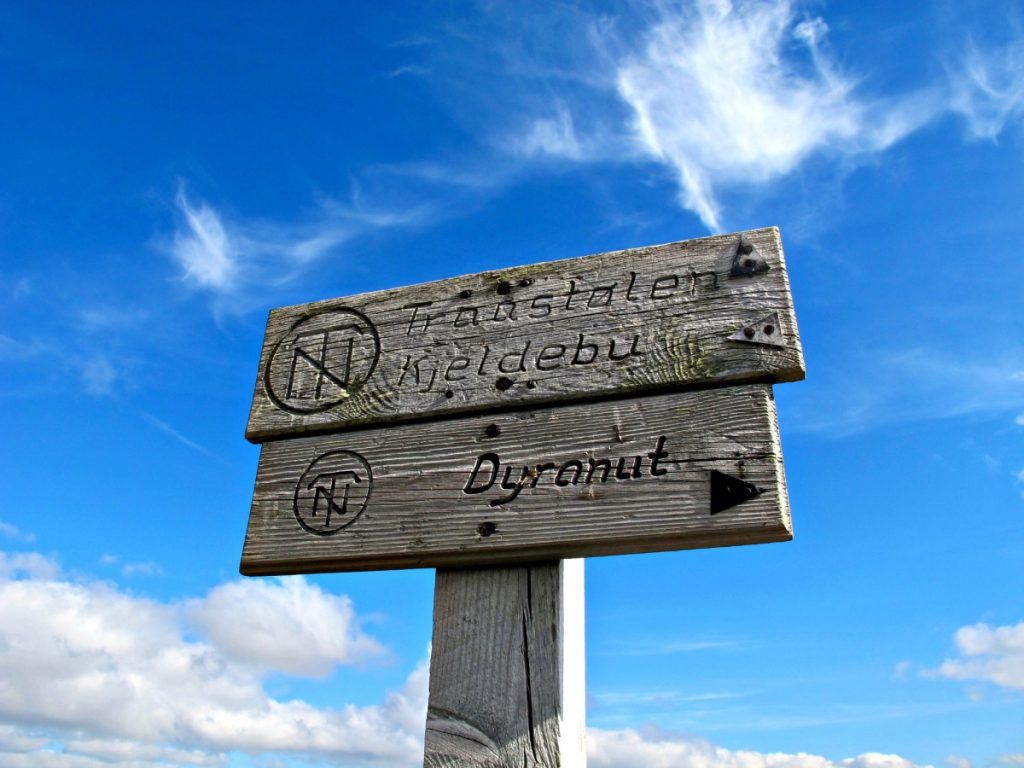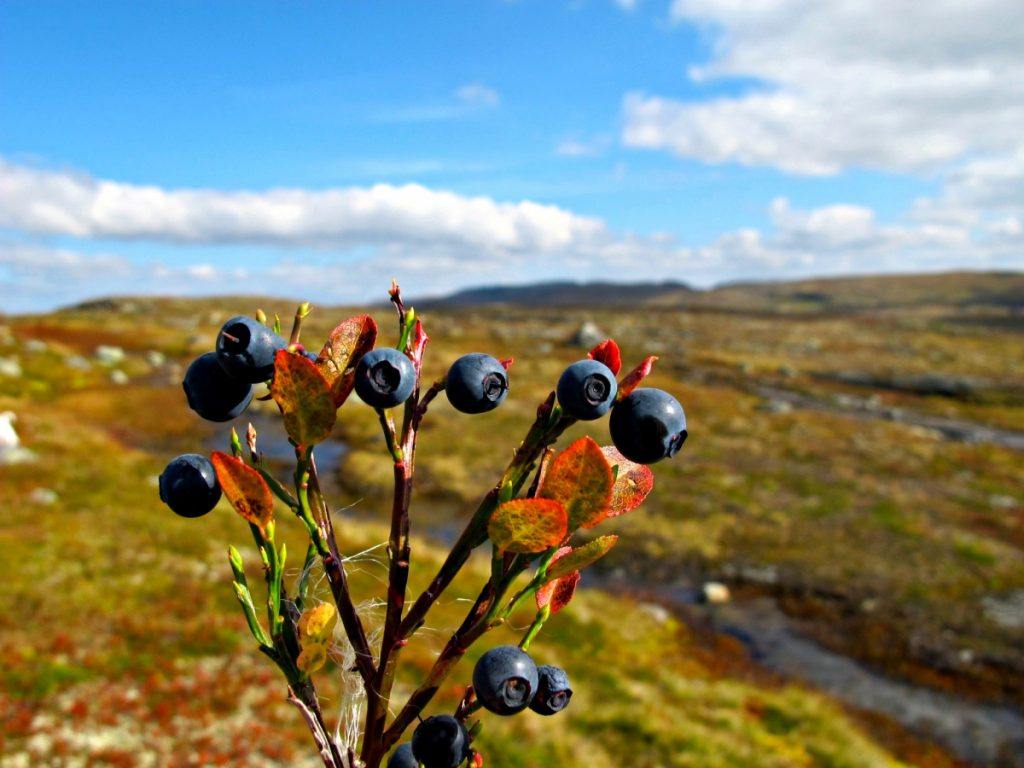 Wild blueberries in Hardangervidda provided me breakfast, lunch, and dinner.  It really never gets old.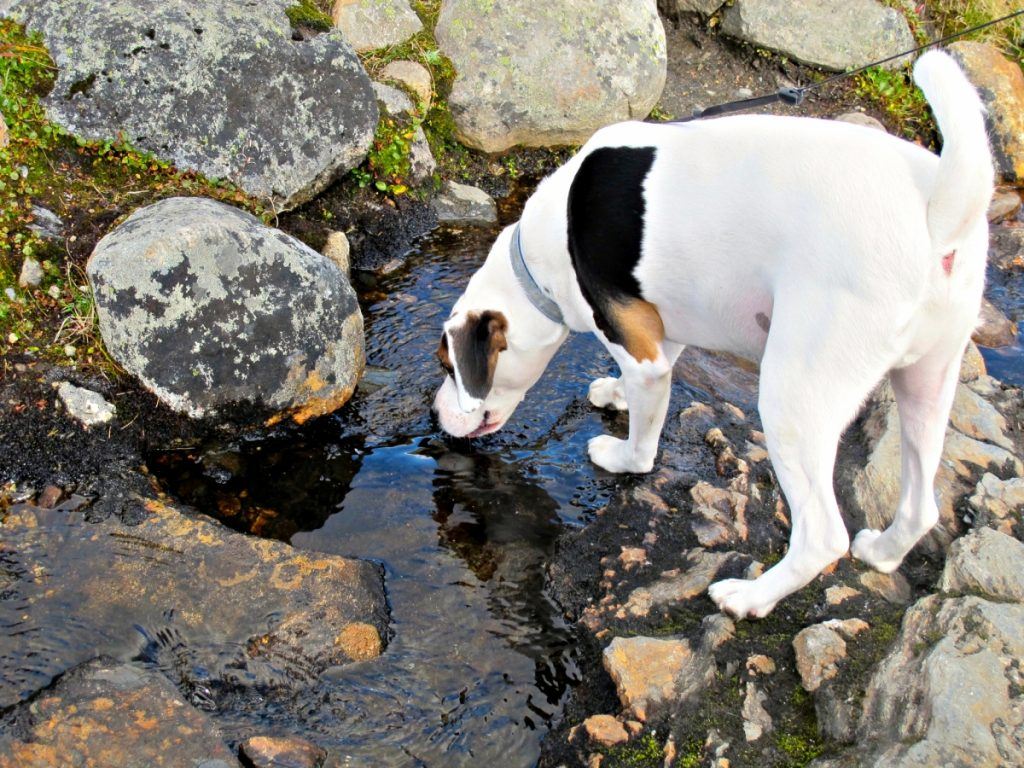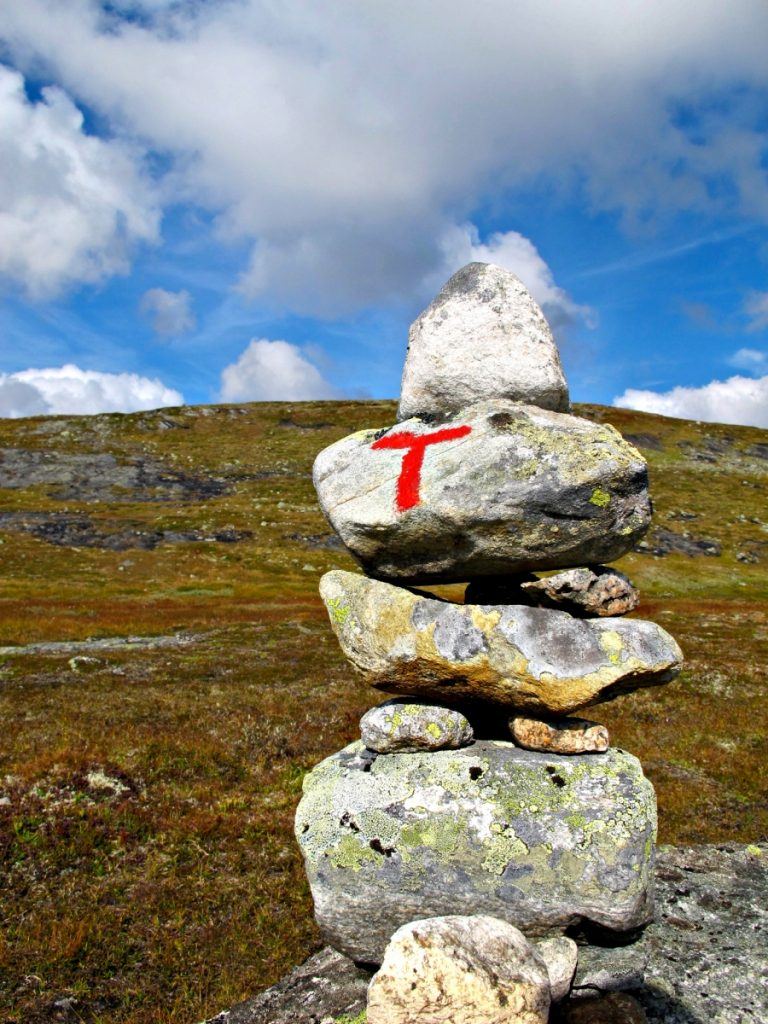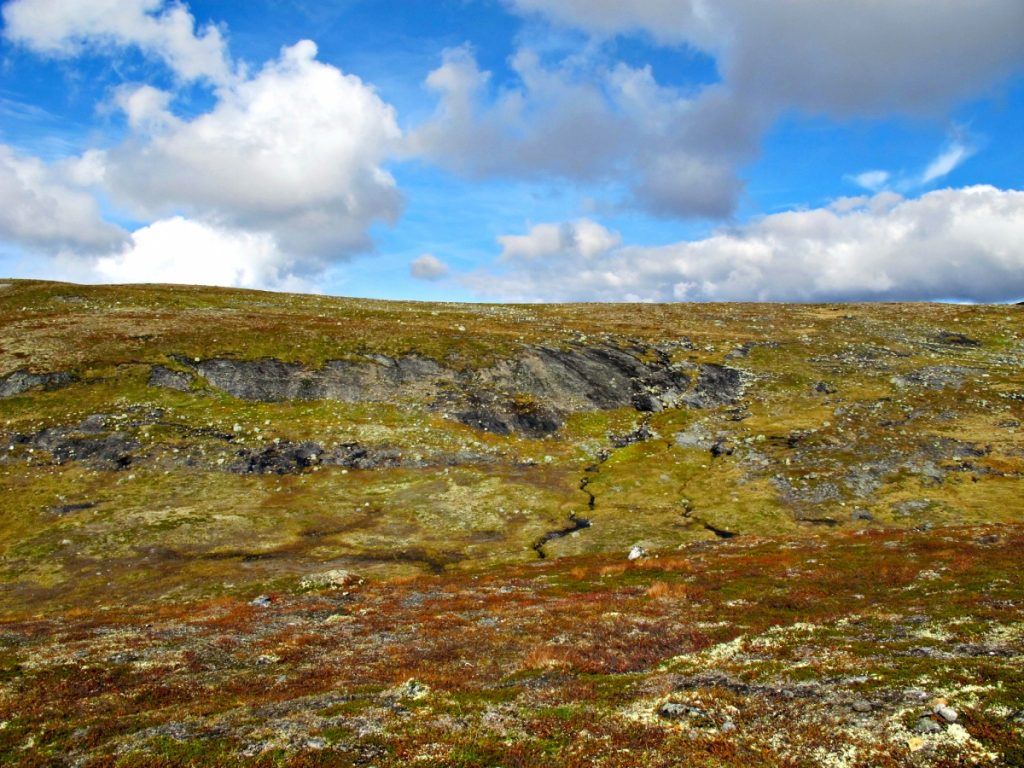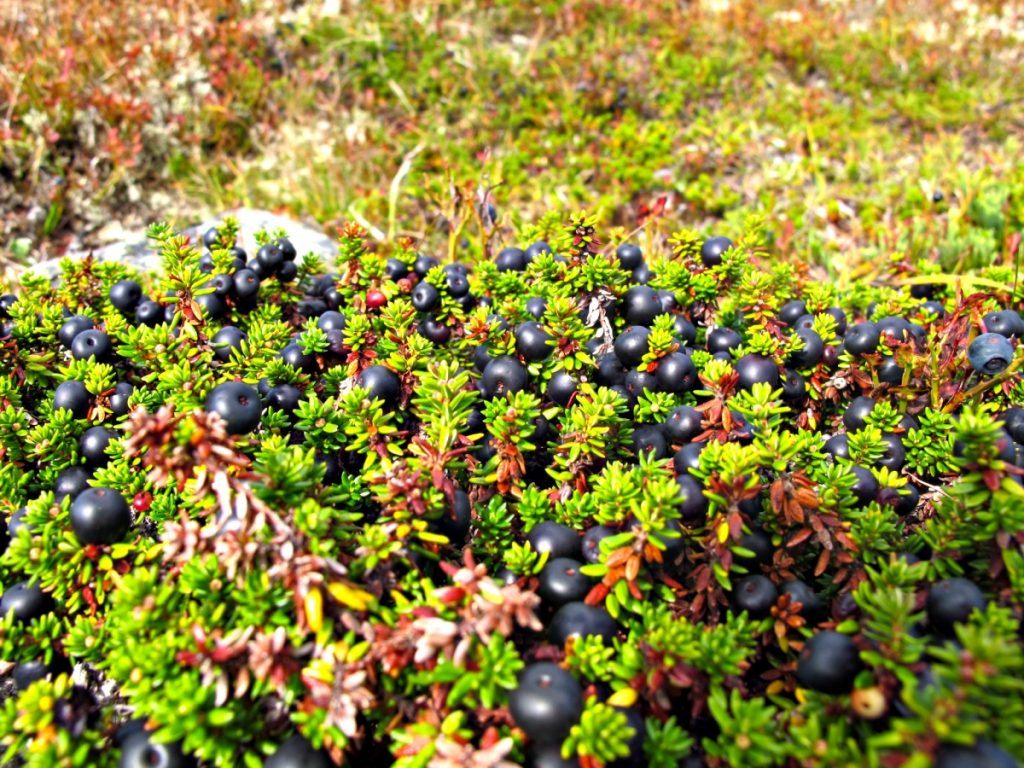 Wild crowberries are also everywhere.  Not great for whole consumption as they can be extremely bitter.  But definitely not dangerous and can be used as a diuretic.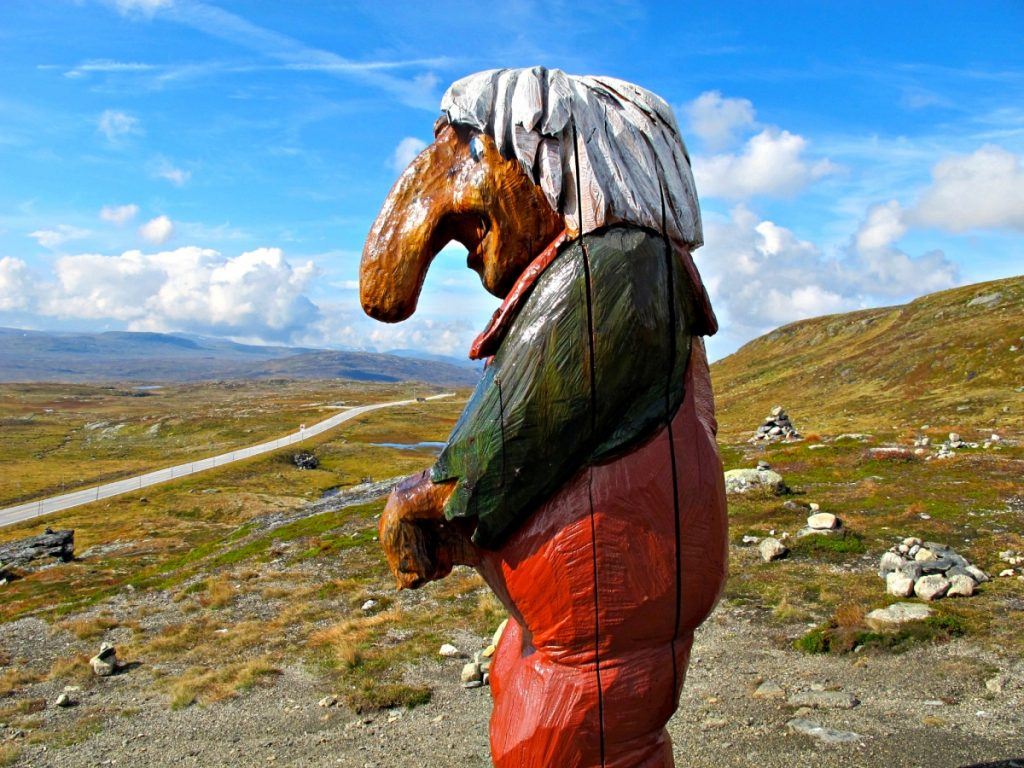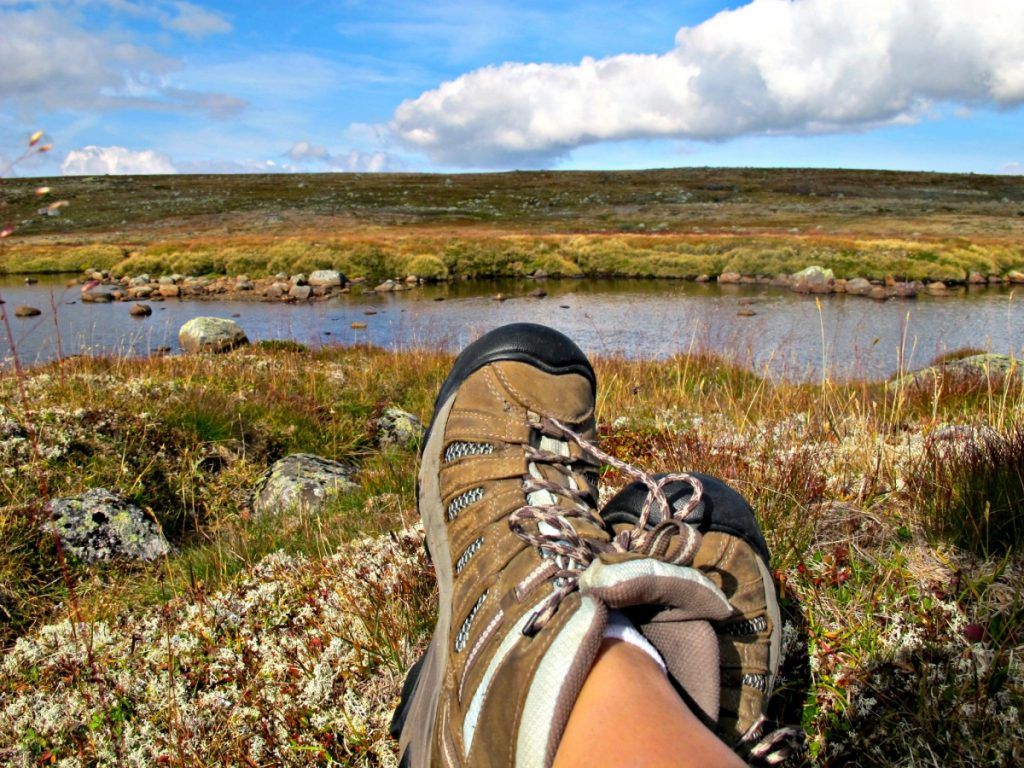 Don't wear short yoga pants to the top of the plateau in mid-September.  Just don't.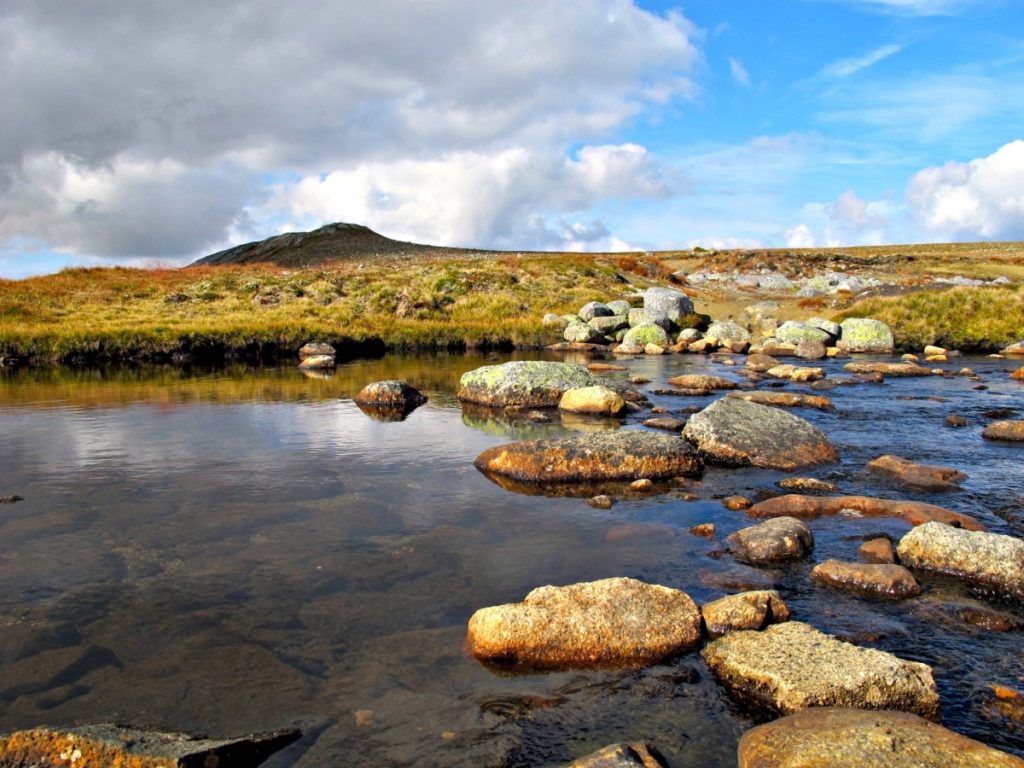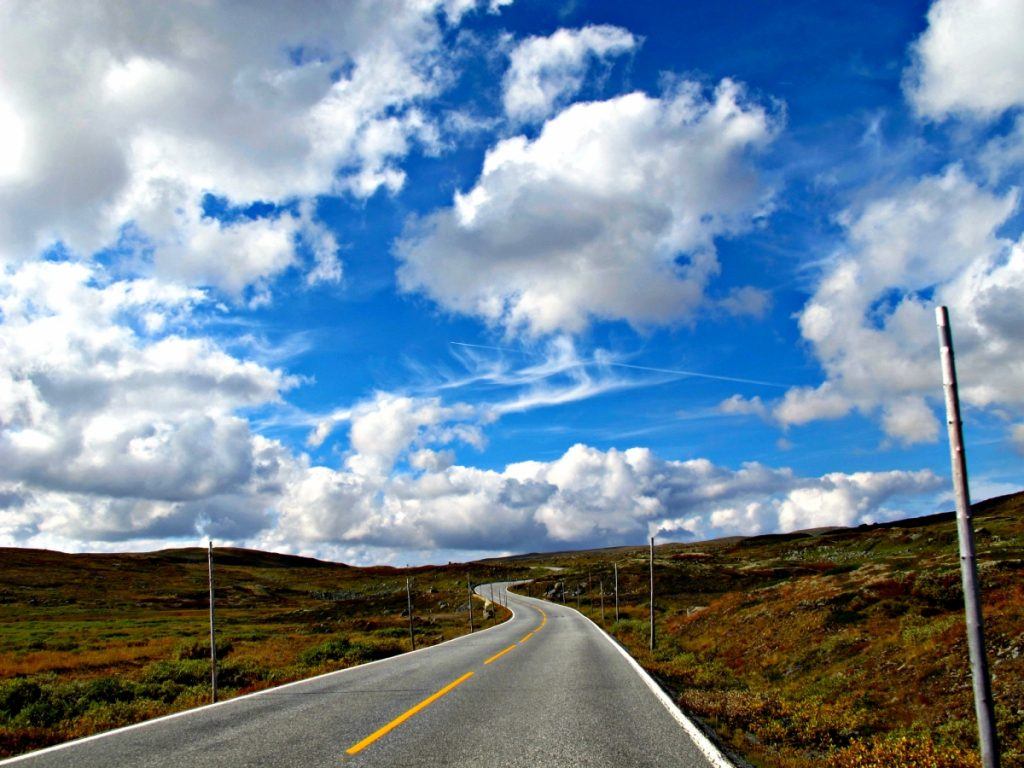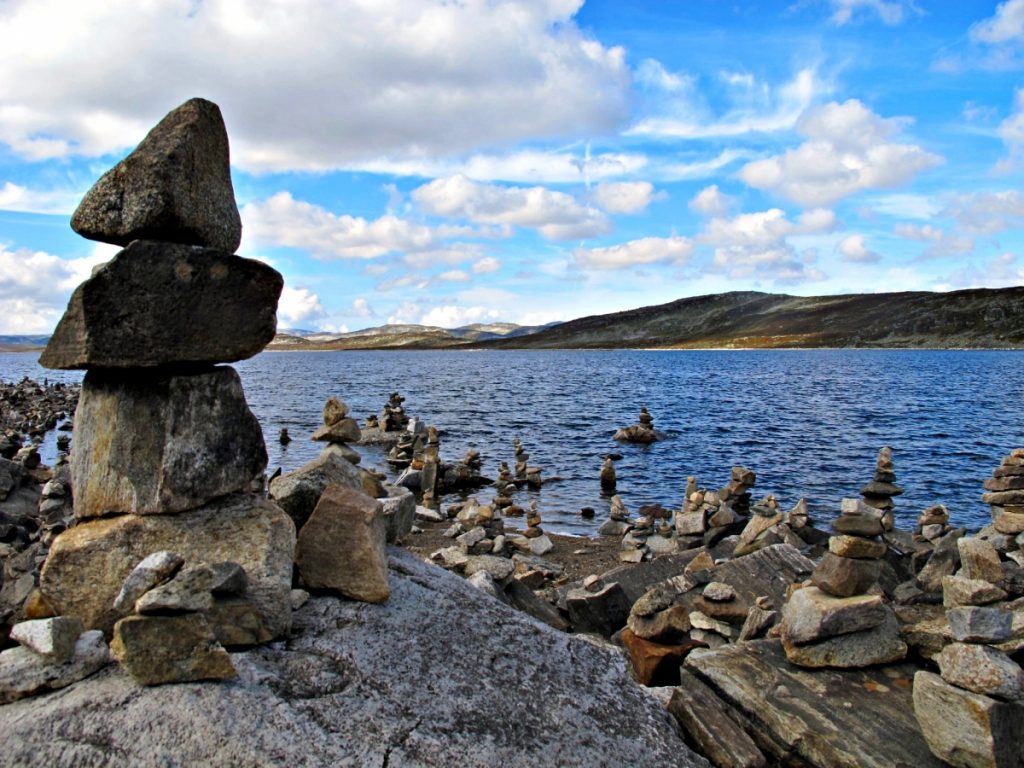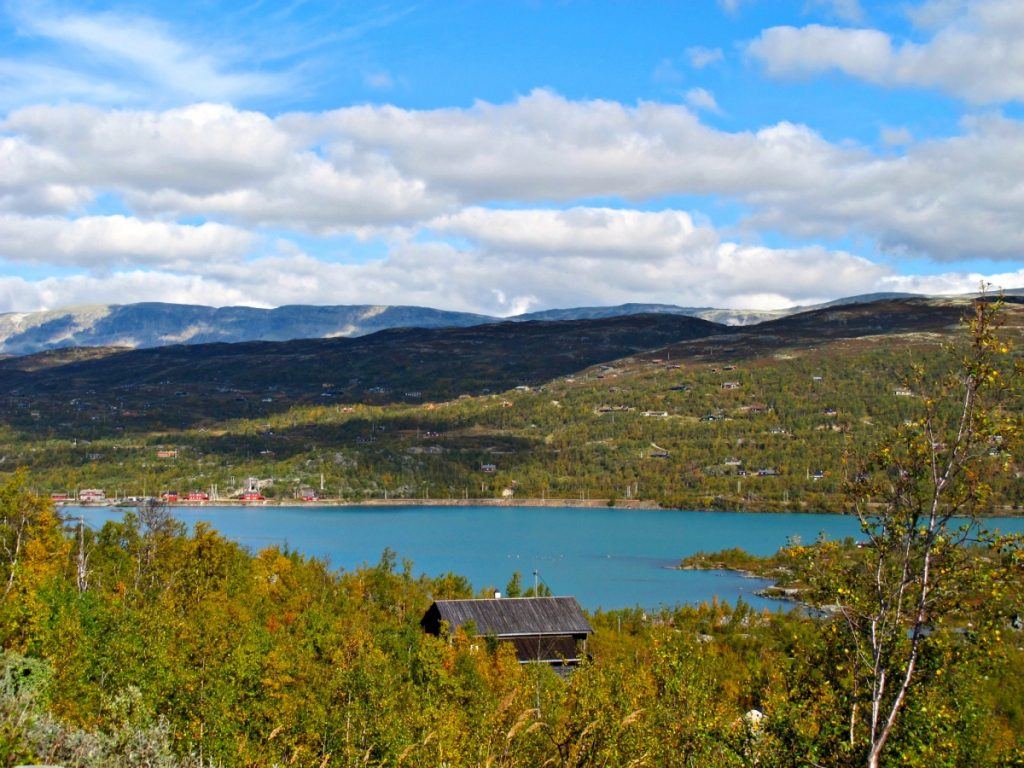 This was taken on the Oslo side of the plateau.
If you're in Norway and have not been to this gem of a place yet- please make plans to do so!  You will not be disappointed!
To find out more about Hardangervidda or other enchanting places to travel within Norway, check out Visit Norway's homepage.