I've been to Lithuania quite a few times over the years. My time there was usually at the start or end of a Belarus trip, so I generally was in the Vilnius area, and not seeing too much more of the country. I have also spent some time on the Curionian Spit in Klaipeda. Always keen to see more of Lithuania as my great-grandmother immigrated to the US from there, the cities of Siauliai and Kaunas have been sitting on my travel radar for some time.
In November, I traveled around the Baltics region with someone who had never been to any of the countries. We spent time in Tallinn and Tartu in Estonia and Riga in Latvia. But something just gave me the urge to finally get down to Siauliai, in northern Lithuania. So, a day trip to the city was in order.
Siauliai is known as a popular stop on the Lithuania tourist trail as it is the home to the Hill of Crosses. I'll post those creepy photos soon (don't be offended that I found it creepy- it was Halloween and I was surrounded by a bajillion crosses in the middle of a field).
Getting to Siauliai from Riga was rather and unexpectedly easy. Buses frequently departed from the main bus station in Riga and the trip to Siauliai was around two, maybe three hours. Our bus had a final destination to Kaliningrad and was filled with hungry babushkas who eventually went off on the bus driver because he didn't stop at noon for their lunch break.
Siauliai was a joy, actually. Not an overabundance of sights, and I'm sure we missed a lot of what is out there, but I believe we had a nice little taste of the town that day. This, however, was clearly a city that blossoms in the summer and closes up a bit during the winter. Finding a restaurant was no easy feat and I ended up eating at the same one twice, which was fine as the food was tasty. And I was able to enjoy a plate of cepelinais (zeppelins), my favorite Lithuanian food.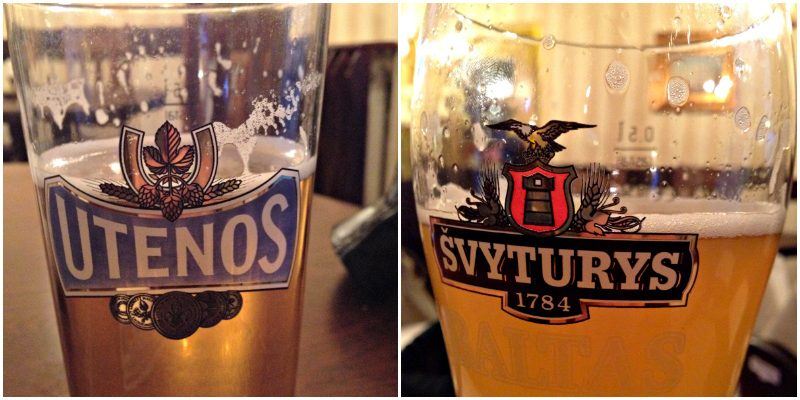 We perused Siauliai and saw the Peter and Paul Cathedral in the center, visited the Sundial (at the intersection of Ezero and S. Salkauskio), walked through the Old City Cemetary, strolled down Vilniaus (a pedestrian street in the center that the locals refer to as 'Boulevard'), and had fun with all the quirky sculptures and statues throughout the city. Never did make it to that Cat Museum though.
The day was dark and grey. The city wasn't smiling. I kept a nonchalant attitude most of the day. But there was something I liked about Siauliai. And I think I'm going to plan a trip back to find out what that was.