Not many people realize it, but Norway has some great golf courses that provide spectacular scenery in a unique location. This is a guide to golfing in Norway and four Norwegian golf courses that enthusiasts should visit in 2023.
Golfing in Norway: 4 Norwegian Golf Courses Worth Visiting
Norway has quickly become one of the most desired golfing locations on the planet. With lush vegetation that is fueled by frequent rainfall, course architects have begun to create some of Europe's most exciting new courses by taking advantage of all the natural terrain has to offer.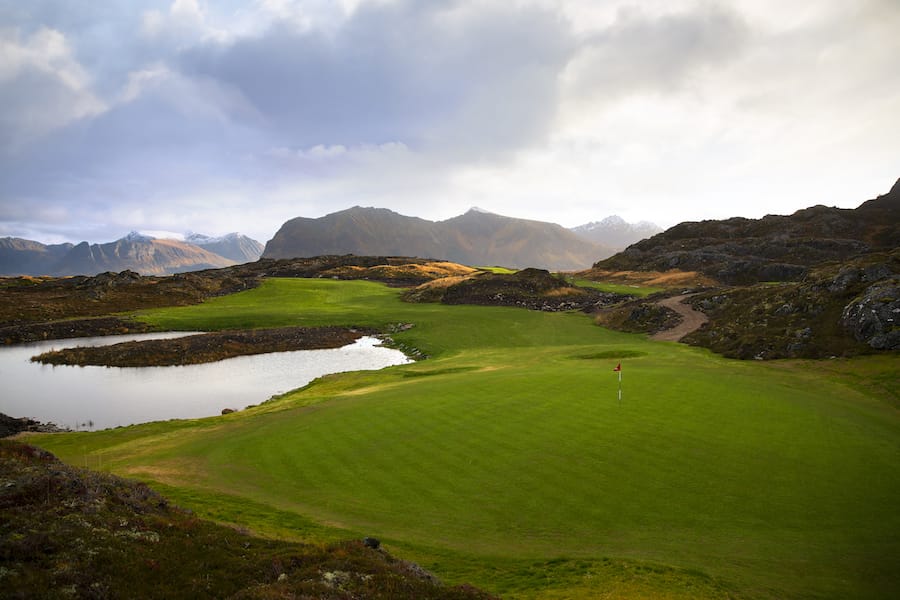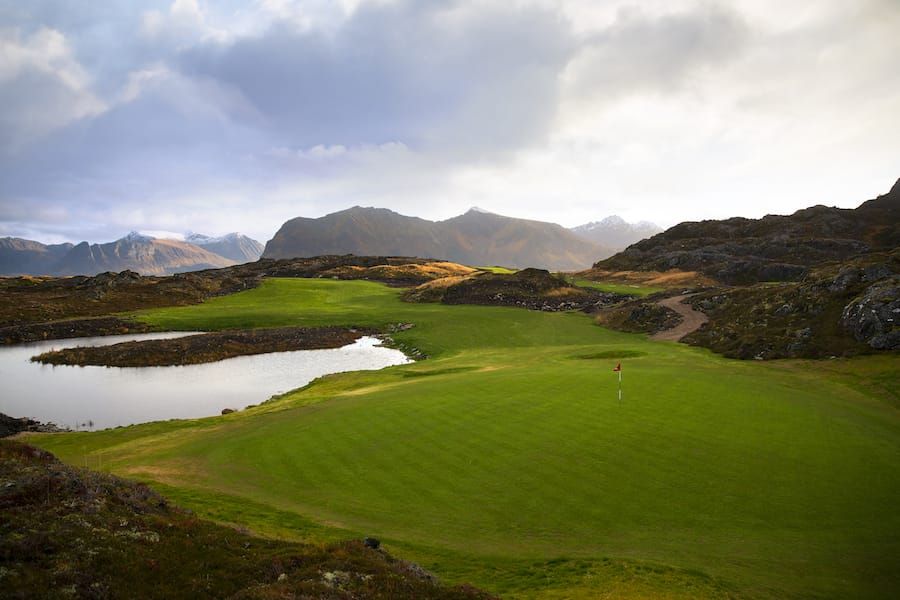 Here are four golf courses in Norway that have become notable in the country and cannot be missed if you are looking to take a golfing road trip or just to visit Norway and golf in 2023.
Golfing in Lofoten: Lofoten Links
A course that is relatively new on the Norway golfing scene as it opened in 2015, Lofoten Links is located on the coastline of Gimsøya, in northern Norway, where golf can be played all day during the early summer months.
If you recall, this is where I went horseback riding in Lofoten with Aram (twice!)
Using the ocean as a barrier on several holes, Lofoten Links features a layout that is marked by natural terrain such as rocky banks that are coupled with elevation changes for a rollicking and entertaining day on the course.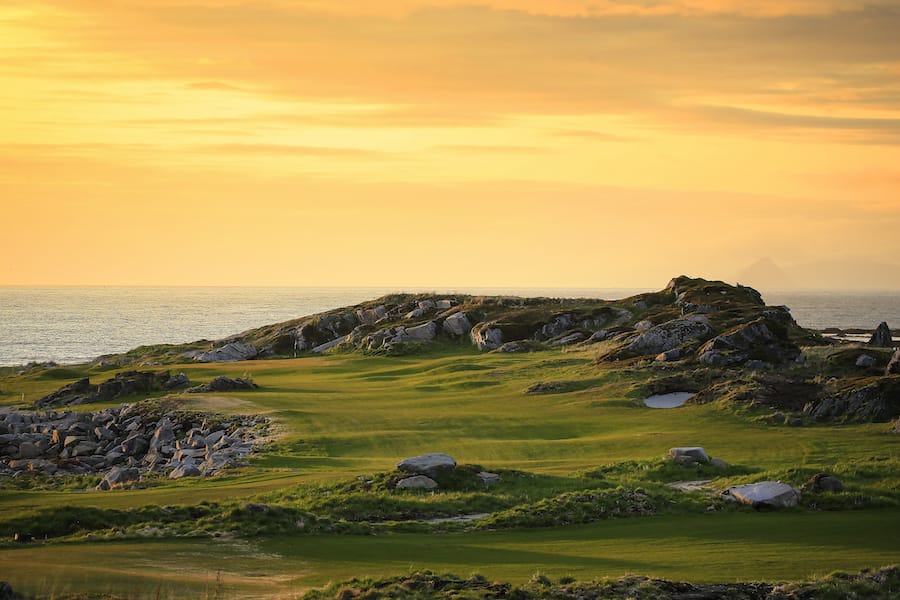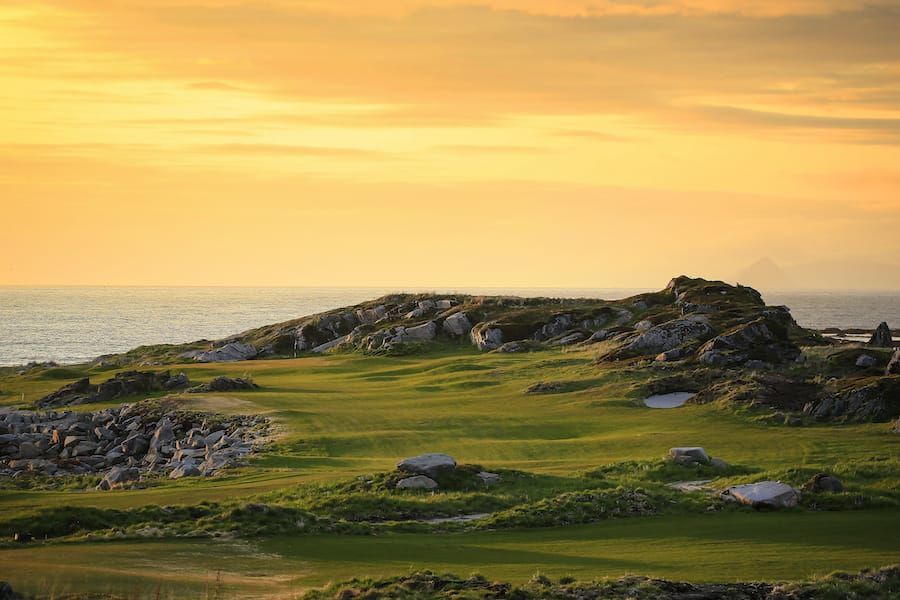 Yes, the course isn't easy to get to for those visiting Lofoten, and it does take a bit of ingenuity and determined travel to get to Lofoten Links since it requires a car or a pickup, but I can assure you that the golf is totally worth the cost and aggravation.
Once you set foot on the first tee and see what lays out in front of you, the joy that will rush through your veins will fuel one of the best golfing days of your life. You should also choose good equipment for your hobby (for example, a budget golf rangefinder).
Come for the jaw-dropping visuals but stay for the championship golf, because there's no way you won't love your time at Lofoten Links. And even better, you can stay at their lodges and sleep underneath the northern lights or midnight sun!

Golfing Near Oslo: Miklagard
North of Oslo lays the Miklagard course, one of the country's best courses and a layout that has received attention throughout the world as one of Europe's best places to play.
This Robert Trent Jones Jr. designed course is an annual stop on a handful of professional golfing tours, and after you play a round, you'll see why the pros love Miklagard and hold it in high regard as one of the best Norwegian golf courses.
With numerous elevation changes, travelers will see that Trent Jones Jr. utilizes the natural terrain of the countryside to carve out a special place to grab 18 holes.
You'll undoubtedly want to play the correct tees for your skill level because Miklagard can certainly be demanding in length.
If you are a single-digit handicapper, then the course provides one tough test from the tips as you'll be required to hit the ball long and straight with your driver on each of the non-par 3 holes.
With a modern feel, Miklagard presents a stout challenge for the bold but shouldn't be missed if you are looking for an excellent course you can only find in Norway.
Golfing in Bodø: Bodø Golf Park
The Bodø Golf Park features a beautiful golf course that offers golfers two different experiences during their round.
The front nine presents a links-style challenge where the nearby sea will present a challenge as players fight against the wind, while the back nine is a woodland course that is cut among the course's trees.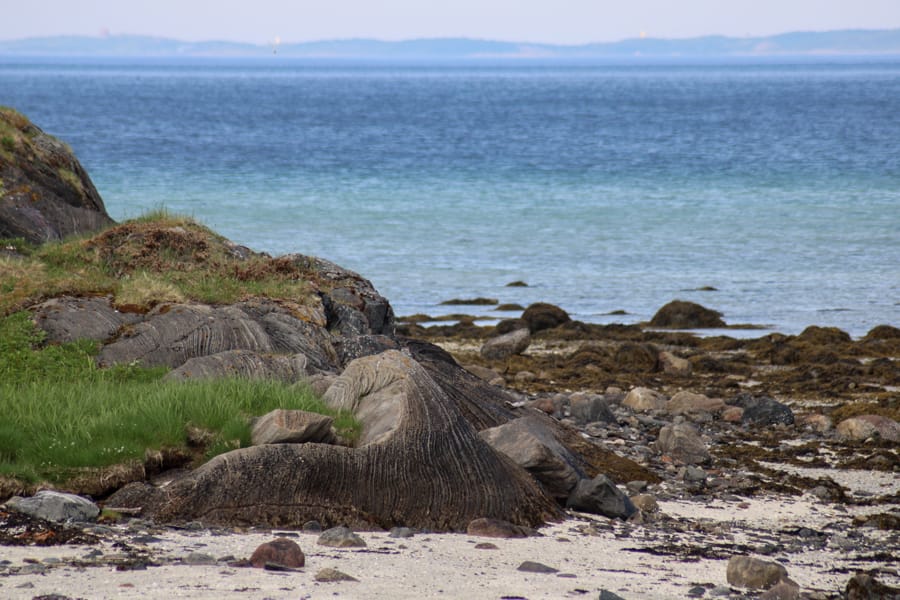 What's wonderfully unique about the course is that during June and July, when the sun is up 24 hours a day, the course never closes and welcomes golfers at any time. It truly is one of the best things to do in Bodø for sports lovers.
One of the primary reasons why the Bodø Golf Park remains one of Norway's golfing treasures is due to how naturally the course is designed. You'll never see a gimmick on the course at Bodø Golf Park as the layout is open and apart of the natural landscape.
Because of the reasons listed above, the course is highly entertaining and offers pure golfing joy as you work your way through the 18 holes at Bodø Golf Park.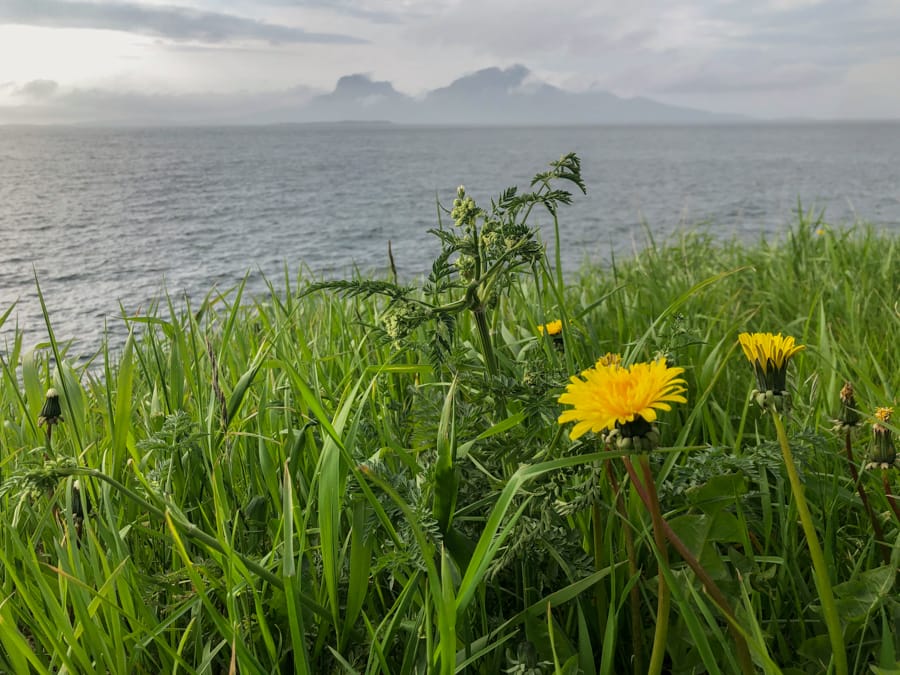 Golfing in Eastern Norway: Kongsvinger
One of the quietest courses in Europe is at the Kongsvinger Golfklubb in Kongsvinger, roughly 100 miles northeast of Oslo. The reason why people love the course at Kongsvinger is that all the holes are carved from a forest of tall firs.
If you were to look at an overhead map, you'd see that each hole is encapsulated by these trees, making every hole secluded, quiet, and if you are looking for a relaxing golf experience, the course is a perfect getaway.
It can get quite cold there though, so comfortable pants and shirts are highly recommended, especially if you decide to visit this course in the winter.
Golf at Kongsvinger demands accurate drives and lengthy second shots, but that shouldn't deter you from giving the course your full attention and seeing if your game is worthy of the test.
Although the course can see its fair share of rain, the designers made sure to place state-of-the-art drainage systems throughout the course to make sure the water gets off the greens and fairways, leaving you a dry golfing playground.
With each hole feeling as if you are playing down a golfing hallway, the Golfklubb at Kongsvinger is a stunning course that brings Norway's beautiful terrain to the forefront for one of the most authentically enjoyable golfing rounds of your life.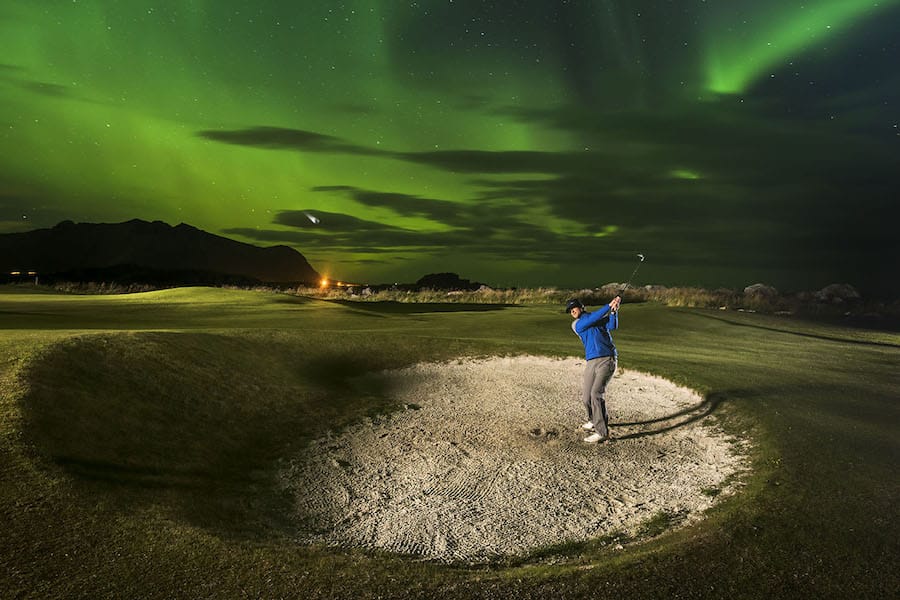 If you're a golfer and are looking to bring your clubs to Norway, don't worry- you will find well-maintained courses with stunning landscape awaiting you. Are you planning on going golfing in Norway? Do you know of any Norwegian golf courses worth playing at?
Traveling to Norway or Lofoten in winter? If so, be sure to check out our things to pack for Norway in winter guide.