Are you ready to change your life forever by living and working abroad? There's no better way to see the world and smash your hustle goals than by hopping the globe while working.
You'll see new places, meet new friends, and learn outside-the-box thinking that will make you an asset to potential employers and clients.
To get the most out of living and working abroad, you need to be prepared. It takes a lot of work to get ready to change your life. One of the toughest parts is learning to live out of a bag.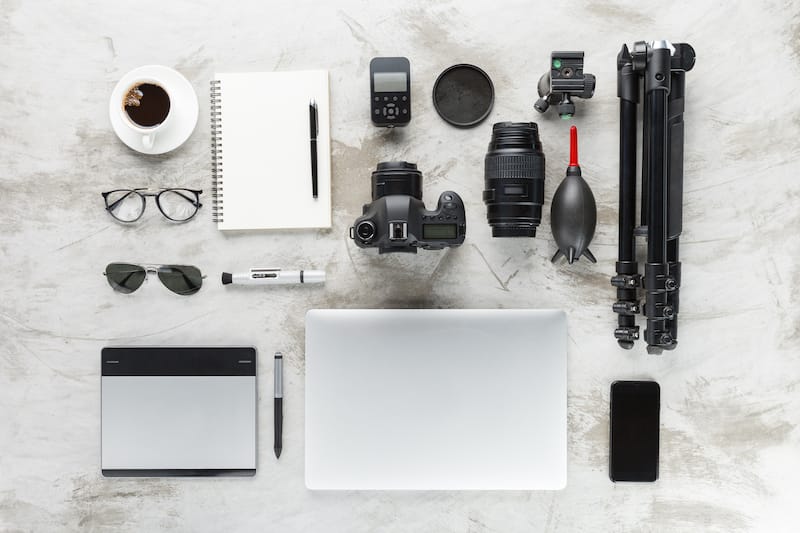 Many people pack too much, making travel stressful. Others pack the wrong things and end up with a bunch of useless accessories weighing them down.
Luckily, we've got a list of hot new travel gear that's easy to pack and super versatile.
Essential Travel Gear for Living and Working Abroad 2022
Here's a rundown of our top travel gear picks for 2022.
Masks and COVID-19 Supplies
The list above is far from exhaustive. You'll probably need some additional essentials depending on your job, your destination, and your lifestyle.
For example, if you'll need to meet clients in person, you might need a business casual outfit. The list above includes the items that just about EVERYONE will need to work abroad, no matter where they go.
Below, we'll take a closer look at the gear on our list to give you a few reasons not to leave home without it.
Travel Backpack for Work and Play
Your backpack is basically your home when abroad. This is how you'll move from place to place, whether you're traveling to a new destination or to a cafe for work.
So, you'll need a bag that functions as sturdy luggage and as an easy-to-carry work bag. We recommend the Peak Design Travel Backpack for its versatile design, lightweight, and many compartments.
It's got a 45L capacity, which keeps it light while providing plenty of space for your stuff. It's got compartments for your electronics and an easy laptop pouch, so you never have to dig through your stuff to get to work.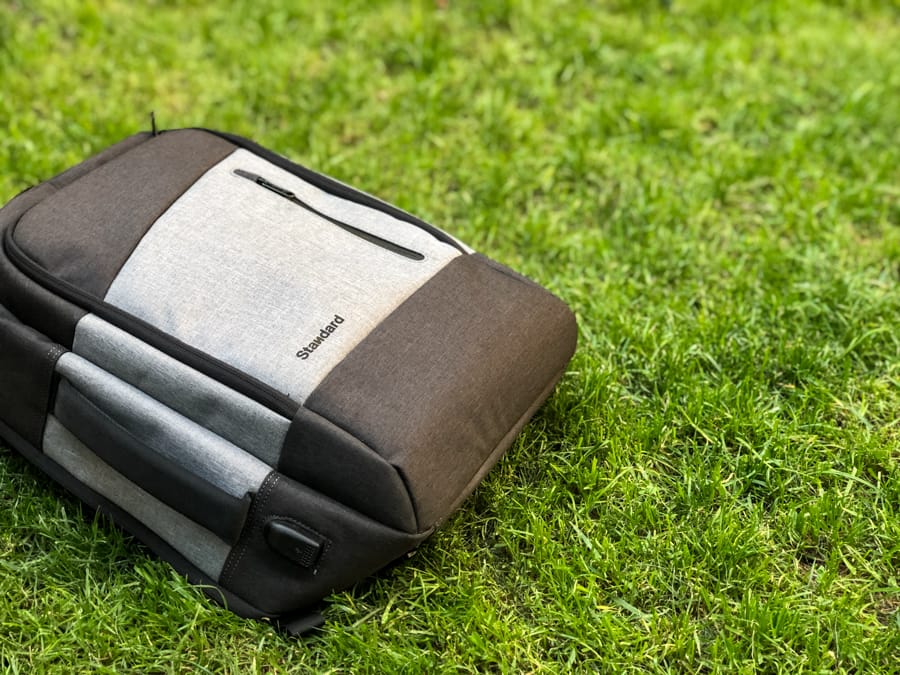 Even better? It's totally waterproof and compact enough to use as carry-on luggage.
Laptop
This one is pretty obvious, so we're not going to spend a lot of time telling you why you need it. However, there are a couple of things you need to look for in a travel laptop that you might not have considered. These are weight and durability.
Getting a lightweight option like a MacBook Air or Chromebook will make a huge difference. Cutting your bag's weight by as little as half a pound is worth spending the extra money on when you're constantly on the go.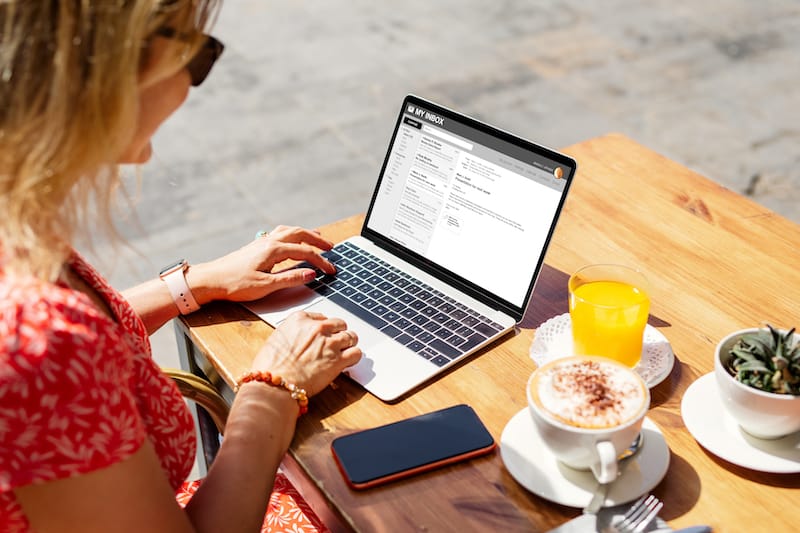 It's also important to consider protection. Plastic laptops are light and cheap, but they don't travel well. MacBooks are made of metal and can take a beating without sustaining damage.
Portable monitor
If you're working abroad, you'll want to supplement your laptop with a portable monitor. This will allow you to turn any location into a full office suite with a dual-monitor setup, additional ports, and more versatility.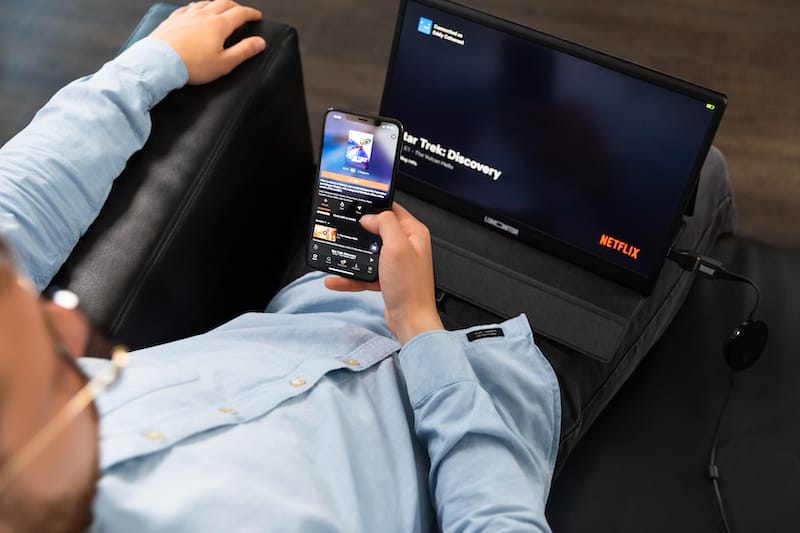 We recommend Lumonitor for travelers because it packs so many features into an ultra-thin monitor.
Lumonitor has:
A 15-inch touchscreen
4K UHD resolution
Lots of ports: HDMI, 2x USB-C, Micro USB, headphone jack
Built-in HI-FI speakers
2x brightness compared to other monitors
A built-in battery
Other monitors are basically just a screen, which is fine if you're in an office. But on the go, Lumonitor hooks you up with all the ports you need so you won't need adapters.
It will also charge your devices. It has onboard audio so you won't need to drag a Bluetooth speaker around. And its internal battery allows you to use it independently of your laptop with a FireStick or Chromecast.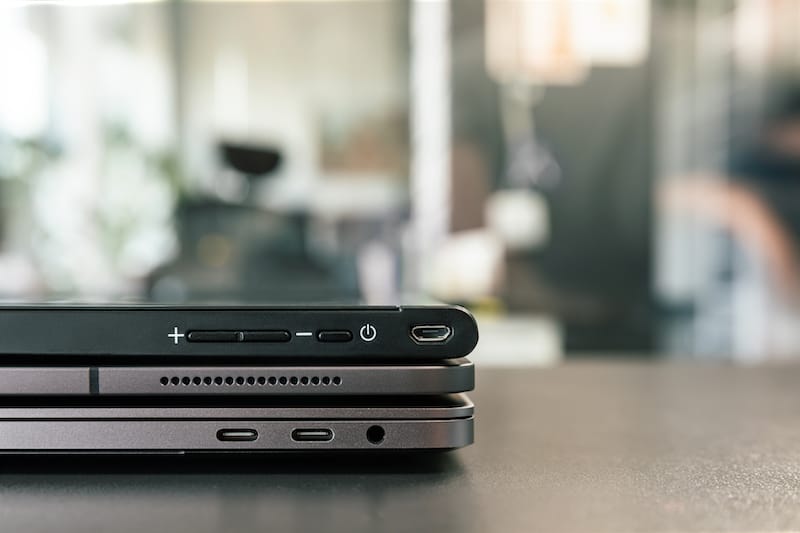 Besides all the business perks, it's pretty great to whip out Lumonitor on a train or plane and watch Netflix in 4K wirelessly.
eReader
Everything you need to read for work, study, and pleasure should go on your eReader, such as a Kindle. We know, books smell good and there's nothing like flipping those pages. But on the road, books take up space and add a lot of weight to your bag.
A Kindle weighs less than half a pound, while the average book weighs more than twice that. And, Kindle can fit thousands of books inside. It's really a no-brainer for travelers who like to read or need to pore over work documents and textbooks.
Converters/Adapters
You don't want to have to shop for power converters and adapters in each country you visit. Grab a multi-zone adapter before you leave to access the globe with one easy product.
These small box-like gadgets have a variety of ports and plugs that pop out, so you'll be ready to charge your stuff no matter where you go. Newer models also have USB ports, which is essential.
We like the EPICKA Universal Travel Adapter because it has a bunch of USB ports and it's affordable. But there are other good options too.
Headphones
Whether you're a music buff or not, you'll need a reliable pair of wireless headphones for travel. You'll probably be working in co-working spaces or cafes regularly. If you need to join a meeting or watch a video, using headphones will prevent you from disturbing others.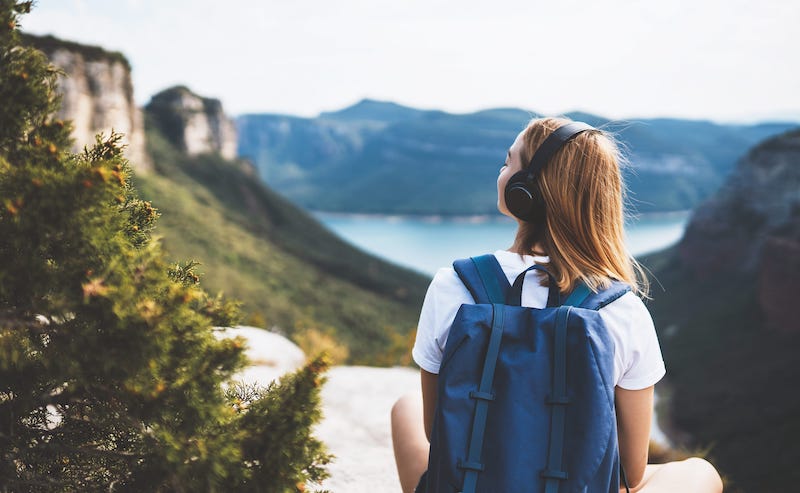 We like the Sennheiser Momentum 2 True Wireless Earbuds because they're durable, intuitive, and noise-canceling. You can wear them comfortably all day, and the battery lasts for about 7 hours so you won't have to take them out in the middle of your workday.
They're also amazing to have on a plane. The noise-canceling feature blocks the blare of the engines and helps you sleep.
Power bank
If you're lucky, you'll sometimes work in a place without power, such as on the beach or by the pool. You'll want to take advantage of these stellar workspaces as much as possible, and for that, you'll need a power bank.
Power banks are also a critical safety accessory when on the go. If your phone dies in transit, you need backup power.
The RAVPOWER 26800mAh power bank is light, thin, and super powerful. You can slide it in a pocket or your backpack and it has enough juice to power your devices for 9 days on a single charge.
Just make sure you check airport regulations for power banks before you fly. You normally can't keep them in a checked bag.
Locks
Bringing your own locks to apartments, Airbnbs, hotels, and hostels is a must for peace of mind when traveling. If you get the right lock, you'll also be able to secure your luggage when you fly.
The Master Lock 4688D is a TSA-approved combination lock that you can use to secure just about anything.
We love the flexible shackle that allows you to loop it through zipper holes on your luggage or around cabinet handles. This single lock can help secure your stuff all over the world, and it costs less than a sandwich at the airport.
Water Bottle
Water bottles aren't just for the gym. Most countries don't have clean tap water, so you'll need to keep a stash of drinking water with you at all times—especially when you're on the move. We trust Nalgene for its lightweight and practically indestructible water bottles.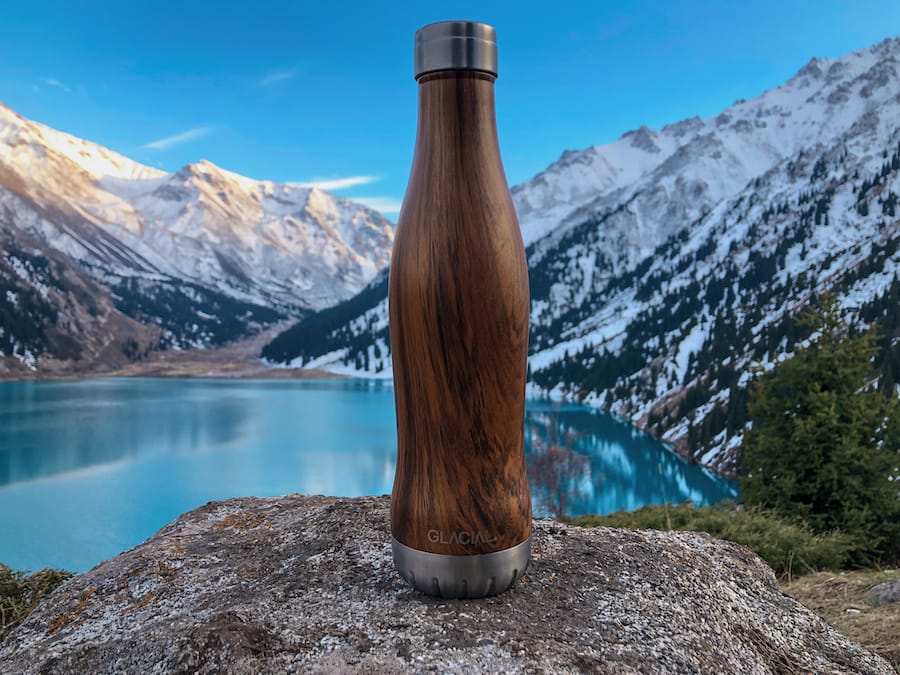 Nalgene bottles are sustainable and easy to clean thanks to their large openings. Water bottles can get icky and musty over time, so you need one that's easy to scrub.
Lastly, Nalgenes are see-through, so you'll be able to see if someone slipped something into your drink (or if a bug crawled in).
Towel
A towel is one of those things that every traveler forgets and then wishes they had. A good multipurpose towel can be used for showering, cleaning your hands, wiping up messes, drying dishes, and so much more.
But towels are large and take up a lot of space. That's why we recommend a microfiber travel towel like the ones made by REI. These towels pack down to the size of your fist, and they absorb 8x the liquid of normal towels.
They're made of microfibres which are bacteria-resistant and quick-drying. They also feel super soft. With microfibers, you get big-towel power without the waste of space.
Comfy shoes
Shoes are an annoyance to travelers. They take up so much space in your bag, they get everything dirty, and you need multiple pairs to keep you comfortable in different climates.
To ease your shoe troubles, pack shoes for comfort and not for looks or style. Sneakers are the best, as they have a good balance of warmth, comfort, and durability.
But, depending on where you're going, you may want something a little sturdier and waterproof…or a little lighter and breathable.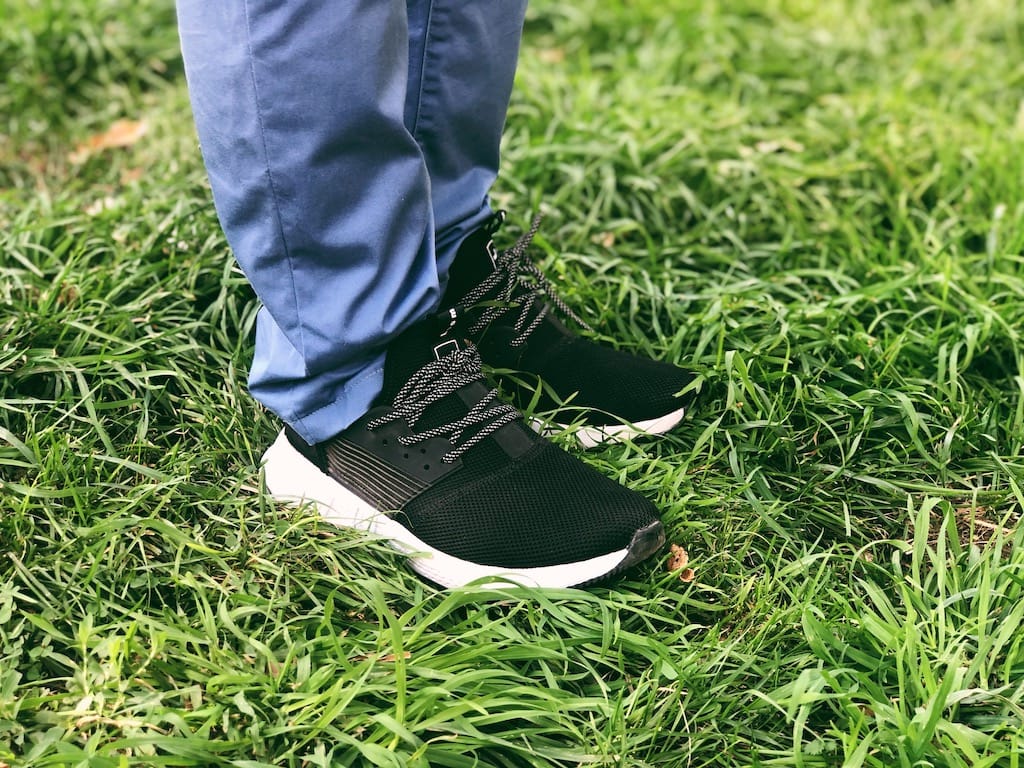 We like the new sneakers by Senja. They're fully waterproof and breathable, and they have extra padding and traction for when you go off-road. They're the closest thing you can get to a year-round, all-terrain shoe.
Rain jacket
It's going to rain, and you're going to get wet. It's inevitable. Umbrellas are hard to pack and easily break in your bag. Plus, you need to occupy an entire hand to use one. That's a hand you need for your stuff.
Instead of packing a cheap umbrella, invest in a good rain jacket. The NanoPro rain gear by Marmot is super light and packable, and it lasts for ages. Zip it up, and you'll be totally dry. Plus, it has large waterproof zip pockets that keep your electronics dry no matter the weather.
Marseille soap
Marseille soap is a special kind of soap that you can use for basically everything—handwashing, shaving, doing laundry, washing dishes, etc. This drastically reduces the number of hygiene products and little bottles of liquid you need to carry.
It comes in a solid bar, so it won't bust open and get goo all over your stuff. This also makes it easier to get through airport security. We recommend the classic Savon de Marseille because it's cheap and legit. Plus, it has a cool vintage look.
Masks and COVID supplies
The COVID-19 situation is different in every country, and you need to be ready to follow local regulations and protect yourself as soon as you arrive. You may not have time to stop at a pharmacy before you get in trouble with the authorities for not wearing the proper PPE.
Pack plenty of masks, hand sanitizer, and disinfecting wipes, and be aware of the level of community spread before you arrive at your destination. If you're prepared, COVID-19 won't stop you from working and traveling abroad!
Travel Light. Work Hard.
Packing the best travel gear will make your life abroad so much easier. When your gear weighs less and does more, you'll save money at the airport, save your back and neck when walking, and feel more inspired to go the extra mile.
The great thing about the gear on this list is that it's all compact and light, and most of the gadgets do triple-time, meaning you get multiple functions from just one item. Fill your bag with this stuff and you'll be able to trim the fat and accomplish a lot more when you're working and playing.
Is your bag finally packed and ready? Check out our travel planning tips and hit the ground running as soon as you begin your new lifestyle.