Whether taking a romantic getaway with your significant other or visiting strange and distant lands to learn more about the world (and yourself), traveling offers us the opportunity to create new and exotic memories.
As any seasoned traveler knows, one of the joys of visiting a new destination is living in the moment without worrying about the past or future.
These are the experiences we can treasure for a lifetime, so it's only natural to want beautiful photographs to remind us of these good times that we can keep forever.
However, standing around fiddling with camera equipment trying to get the flash to work, or waving a selfie stick around ineptly is likely to break the spell and take us out of the moment.
That's why many people prefer to hire a photographer while they're traveling, especially if it's for a significant occasion like a honeymoon or anniversary trip. This can be easier said than done, however, when you're trying to find skilled and reliable photographers in a foreign country.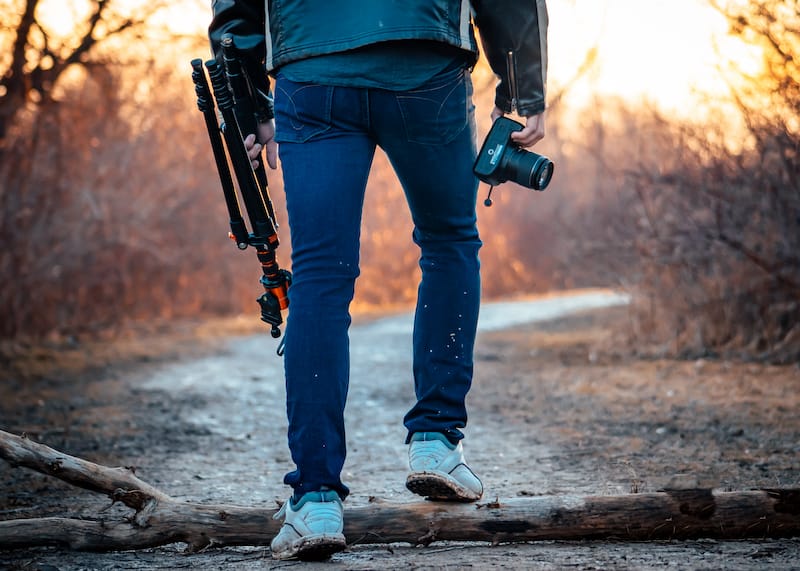 So, here are some tips to help you find the photographer of your dreams wherever in the world you are, who can give you photographs that you'll be able to look back on fondly forever.
Plan Ahead
Many of us love to travel for the sense of adventure and the feeling of not knowing what's around the next corner. But if you want to hire the services of a good photographer during your journey, the best place to start is well before you've packed your bags and left for the airport.
Once you have composed a travel itinerary, you'll be able to approach prospective photographers with all the information they'll need regarding your schedule, location, and budget. Some points should include:
Will you want their services during the working week or on the weekend?
Are weather conditions likely to be optimum?
Would you like your photographer to take pictures while trailing you around, or would you prefer a dedicated shoot?
Are there local sights, wildlife, or panoramas that you'd like to have pictures taken of or with?
How many people do you want to be photographed?
If there's a particular photographer you love who you want to take your pictures with, it might pay to plan at least some of your journey around their base of operations to avoid disappointment.
By planning ahead, you have more time to find the photographer that best meets your needs, and you'll be less likely to find out that their services are already engaged elsewhere.
Read Up on Photographers
The best insight into a photographer's abilities will be their previous work. Almost every photographer nowadays will have an online portfolio or at least a social media account where you can look over their work and get a handle on their stylistic strengths.
If you're not having much luck searching on social media, you can consult a specialists directory in the country you're traveling to that can point you towards accredited photographers.
Some photographers might have a great eye for shooting landscapes and architecture, while others will be more at home with portraits and candid shots. You should already have some idea of the kind of photos you want them to take, so look for these in their portfolio offerings.
Bear in mind, photographers will usually include what they consider to be their very best work in their portfolios and public accounts, so if you're iffy about what you find on display then it's probably not worth taking a risk on them adapting to your needs.
If you do find a photographer whose work you love, make a note of the pictures of theirs that you liked best, as this can provide a valuable point of reference should you choose to engage their services.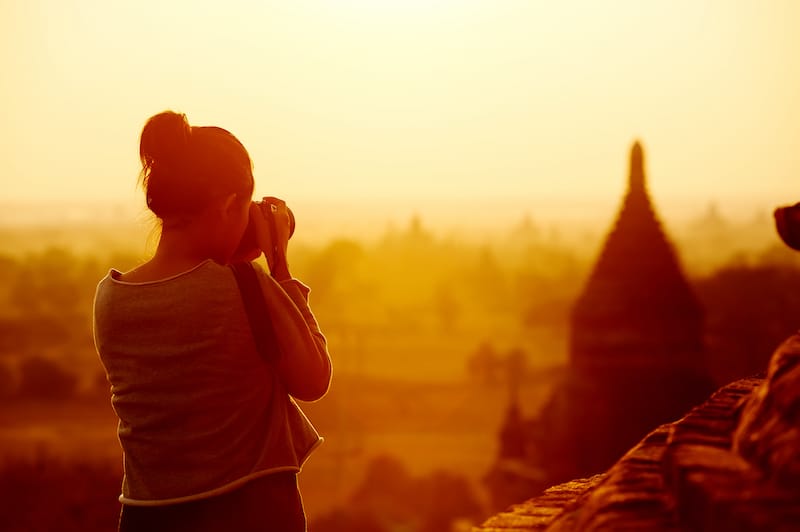 Define Your Budget
The going rate for a photographer will often be dictated by a few different variables wherever you go:
Popularity: If you're visiting a tourist hotspot and want your pictures taken, the laws of supply and demand mean that photographers will be used to charging a higher rate than those operating in a more remote destination.
Time of year: Holidaying at the height of summer may also mean that photographers will charge more for their services compared to visiting in the off-season.
Type of photography: If you want to keep a photographer on retainer to follow you around for some hours, the charge will be more than for a set photoshoot.
Location: A photographer may charge more if they have to travel further to shoot you than if you engaged their services closer to their location.
Professional photographers should already be displaying their pricing plans on their online profiles or job listings, but it's worth looking around to get an idea of what the average asking rate of the competition is to make sure that you're getting value for money.
Unfortunately, the reality is that foreign travelers will often be targeted with uncompetitive prices, but a little research and common sense can help you avoid being fleeced.
Prepare a Pitch
So you've found the perfect photographer and you want to hire their services. Great! But it's still worth putting some time and effort into creating a pitch that you can put to them.
The pitch should include the dates you'll be staying during your visit and which days and times you'd ideally like to book their services for. You should also give them some idea of the locales you might want to feature, and the style of photos you'll want them to take.
As we've mentioned, you can refer to other photos from their portfolio which will help them better understand your expectations. It's also in everyone's interest if you can provide some alternatives when it comes to your schedule for hiring their services.
The photographer will appreciate having a degree of flexibility, and you'll also have a backup plan in place in case of bad weather or if your photographer's already busy.
Have a Preliminary Interview
By this time you have (hopefully) found a photographer whose work you like and who has also indicated a willingness to take on the job of photographing you on your travels.
You might be ready to enter into a contract right away, but a better idea would be to take some time to get to know your photographer. If they're going to be chronicling your travels, you should experience a little of their personality before coming to a decision.
It's possible that you might experience a slight personality clash with a photographer that could take you out of the moment and actually diminish your overall travel experience.
To safeguard against this, ask to have a video or phone call so that both parties can get to know each other a little more and learn about the expectations in play.
Most professional photographers should be aware of the importance of putting their clients at ease and being discreet and tactful on the job, but it's better to be safe than sorry before you officially engage their services.
Final Thoughts
Traveling offers a special kind of experience that you can't get in the familiar surroundings of your regular life, and with the right photographer, you can capture these moments and preserve everything that made that memory special.
Hiring a photographer abroad may seem daunting, but plenty of communication and preparation in advance will help you find the right pair of hands for the job.