Located in the southwest corner of South Africa, Cape Town is also referred to as the "Mother City." It is the oldest city in the country and the legislative capital. It hosts thousands of visitors from around the world every year.
Cape Town is one of the most beautiful cities on the planet. It offers many family-friendly amenities for people of all ages. There are attractions all year round that draw visitors from around the globe.
You can find out more online about travel arrangements and things to do in Cape Town. You can compare prices for hotels and airfare, and even book your trip online. You can also read other travelers' reviews before planning your trip.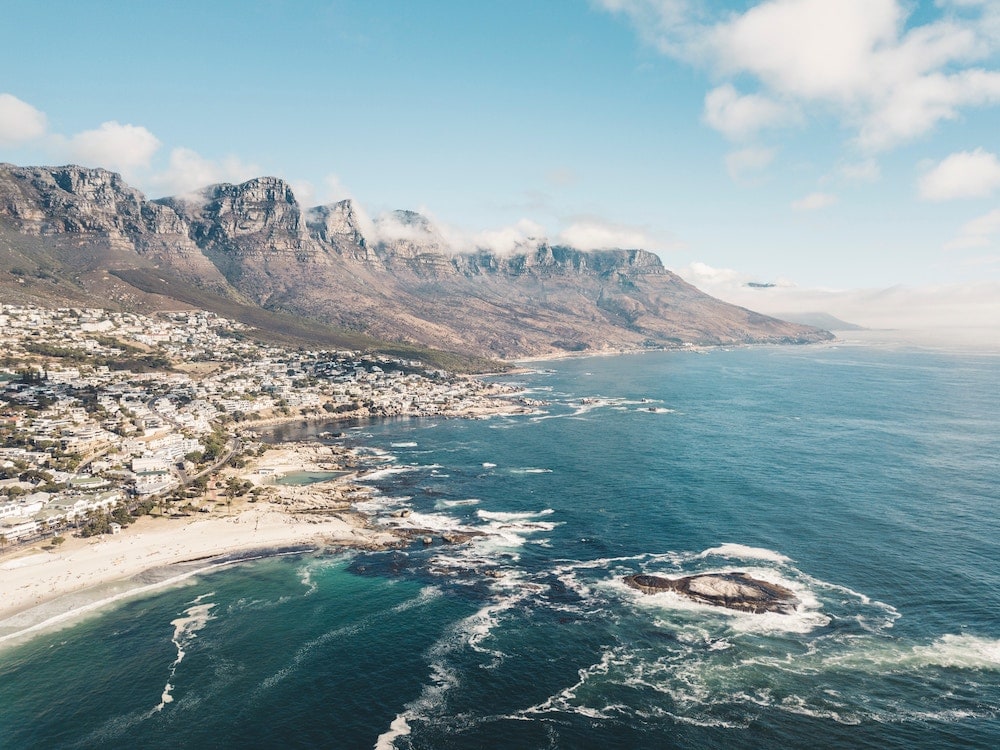 Here are some great things to see and do while you're in Cape Town:
Visit Table Mountain
Table Mountain is one of Cape Town's most popular attractions. You can ride to the top by cable car, or you can be a little adventurous and hike up the mountain. The mountain is home to a very diverse ecosystem. Plants sustain themselves from the moisture contained in the clouds that frequently surround the mountain. Some of these plants can only be found here.
Tour the Robben Island prison museum
The institution which once housed former leader Nelson Mandela is now a museum open for visitors. Tours are given by former prison inmates. You can only reach the island by ferry. It's a good idea to reserve your tickets in advance, as reservations have been known to fill up quickly. It's a great way to admire and understand the conditions that the country's political prisoners have experienced.
Wander the Kirstenbosch National Botanic Garden
You can spend some time admiring some of the many amazing plants and flowers of South Africa at this garden located at the foot of Table Mountain. This attraction makes a good day trip because there's plenty to see. During the summer months, the gardens host outdoor concerts to entertain travelers and guests.

Enjoy a meal at Babylonstoren
The buildings of Babylonstoren date back over four hundred years. The former farm has been converted into a hotel and restaurant. They offer many many tasty foods that are home-grown. You can also stay in one of their rooms as you admire the countryside and enjoy a bit of the simple life.
Take in the Maboneng Township Arts Experience
Culture lovers have plenty to admire at this gallery. Their organization brings art into the community by transforming the township homeowners' walls into display space. Tours are conducted daily that give a modern perspective into the everyday lives of their citizens. It's something that you just can't experience anywhere else. Just one more reason why Cape Town is an ideal location for your vacation.
Shop on Long Street
Long Street offers many specialty shops. You can find something for just about any interest. You can also enjoy live music and people watch as you enjoy a nice meal and cold beverage. The active nightlife is one of the many reasons why tourists keep coming back.
Drive along Chapman's Peak
This mountain located along the western side of the Cape Peninsula offers one of the more scenic drives in the world. Its long and winding roads are high atop the mountain. They give a magnificent view of the ocean below. This is also a favorite spot for hikers and nature enthusiasts. Just make sure to travel carefully, as the cliffs are sometimes prone to rock slides.
Say hello to the natives at Simon's Town penguin colony
Near Cape Point, you can find Simon's Bay, an area with some rather unusual natives. Years ago, a colony of penguins decided to live there. They can be found on the beaches and gardens of some of the homes in the city's hillside. Townspeople treat the penguins just like any other residents. Don't be surprised if you find a penguin or two walking about as you make your way around the busy beaches and city streets.

Step back in time at the District Six Museum
This artifact celebrates the area's rich culture. The area was a mixed-race neighborhood before the days of apartheid. It was declared a whites-only area in the 1960s. Blacks were forced out into the nearby Cape Flats as their homes were bulldozed. It's an emotional reminder of a grim period in the area's history.
These are just some of the many attractions you can visit during your Cape Town vacation.  The city can experience many different weather patterns, sometimes all in the same day, so pack accordingly. Also, keep informed of current events, as the town is currently experiencing water shortages. Cape Town is a wonderful spot to visit any time of year. Make your plans in advance, and you'll soon be on your way to having an amazing trip full of experiences and memories to last a lifetime.