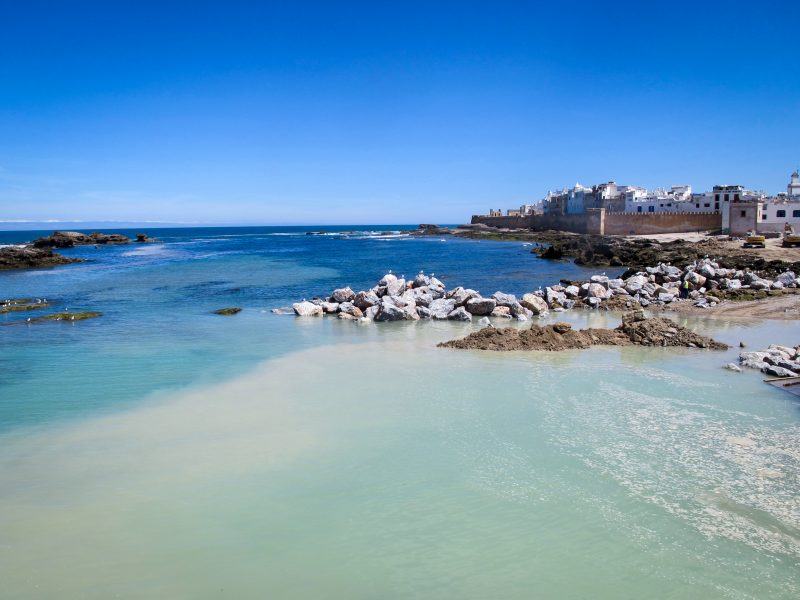 This post may contain affiliate links which means if you purchase something through that link, we will make a small commission at no additional cost to you. Think of it as buying a cup of coffee for us on someone else. Thanks and enjoy!


There is no way around just saying it- Marrakech beat me up mentally my first day there. I was a mess. I wanted to hide atop my riad and never leave it and have to encounter the chaos and crowds that the medina had to offer.
I could have skipped the medina and looked for something a bit more peaceful outside of it… but this was my first time in Morocco and I didn't have a lot of time there… and I certainly wasn't about to go driving in Morocco since I can hardly drive safely in my home country!
Before arriving in Morocco, I knew I was going to take a day tour from Marrakech. I contemplated between Ouarzazate and Essaouira, but ultimately Essaouira won. My reasoning? I don't see many beaches in Germany. And as an east-coaster from a state with some of the best seafood you could ever get your hands on, I was craving fish.
I didn't know a lot about the city except that it gets a decent influx of tourists and is known for its fishing and seagulls. Did I do any additional research prior to catching a bus there? No. But I did know that there are several things to do in Essaouira, so I knew the city would keep me occupied.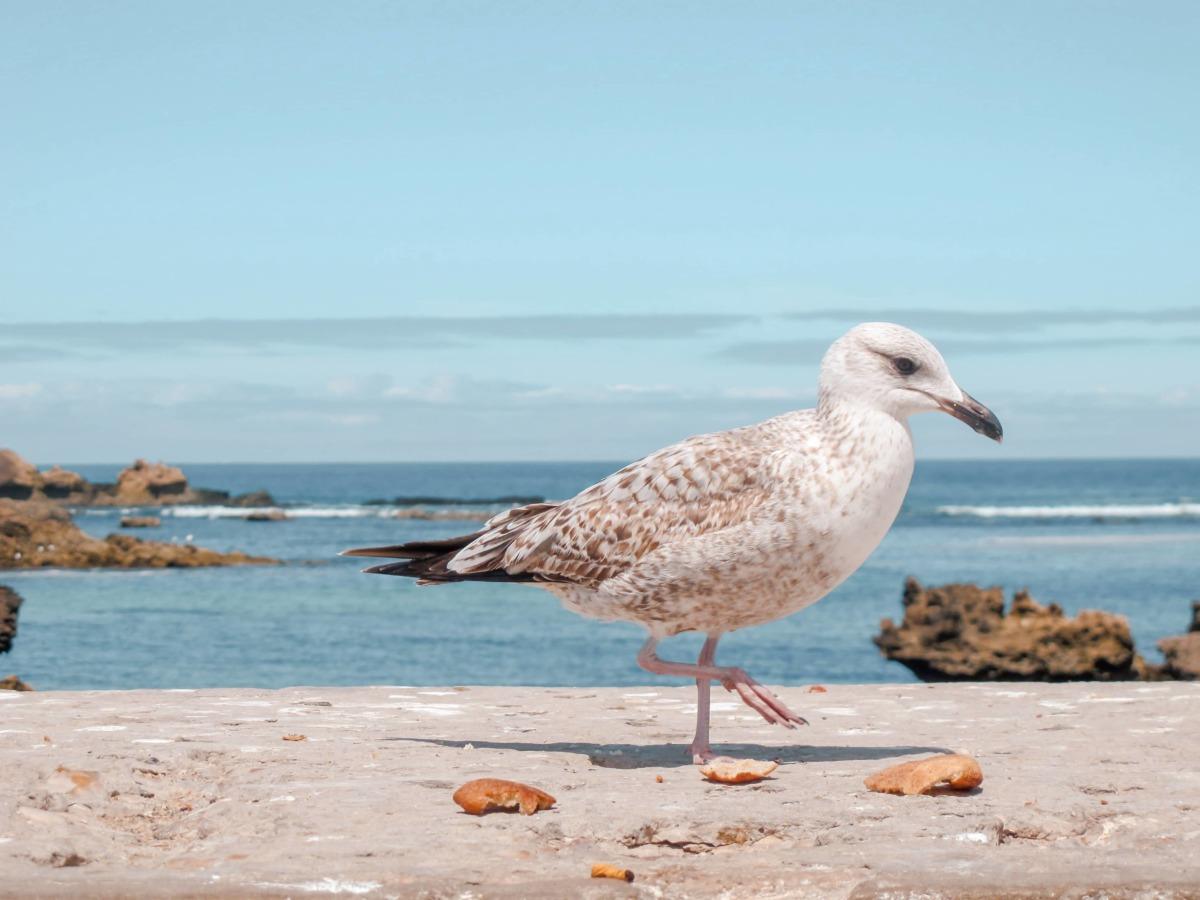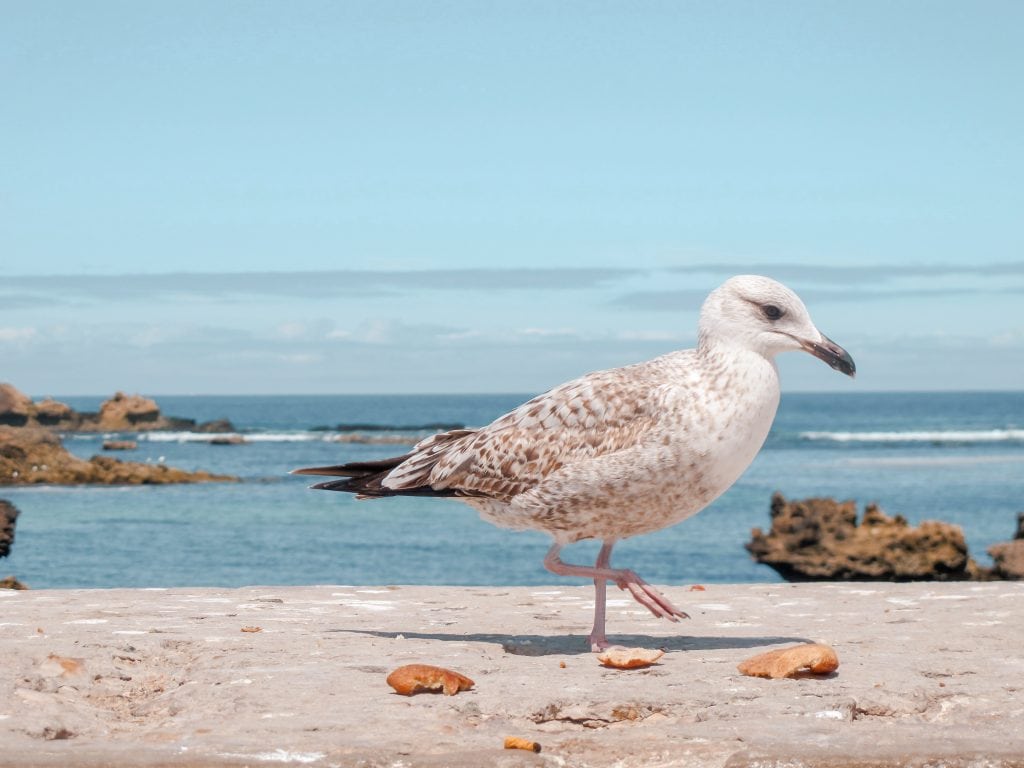 We took an early bus to Essaouira with Supratours. The three-hour bus ride was comfortable and went pretty seamless. Once arriving in Essaouira, we were told we needed to immediately book return tickets or we could be forced to stay overnight as the buses fill up very quickly. We secured a place right in the front of the line and watched other tourists fight it out for the final spaces behind us. The bus was completely full almost instantaneously. That gave us a good seven hours or so to check out Essaouira and eat some delicious food.
The vibe in Essaouira when I was there was refreshing. It was never too hectic or too crowded. It was such a unique city that I immediately felt inspired and curious despite really knowing nothing about the place. I have felt very disconnected to the ocean and beaches for the better part of a decade, but something about Essaouira made me feel that connection again. Despite the manual labor, open fish markets, and let-nothing-go-to-waste mentality which is completely contradistinctive to where I am from, something about Essaouira reminded me of home. Perhaps it was the blue sky teeming with hungry seagulls or the inviting smell of the salty Atlantic. Or maybe it was the smell of mullet overtop charcoal or the putrid smell of mussels rotting in the unrelenting sun. Or maybe I secretly knew that my home was a 'stone's throw' across the Atlantic. Whatever it was, it refreshed and rejuvenated me.
[irp posts="8609″ name="First-Time Travels to Marrakech, Morocco"]
The sun was hot, but the breeze was blissful. We didn't quite make it over to the ramparts, but we enjoyed the glorious views from the Skala du Port and with a shortened day in the city, it was more than enough.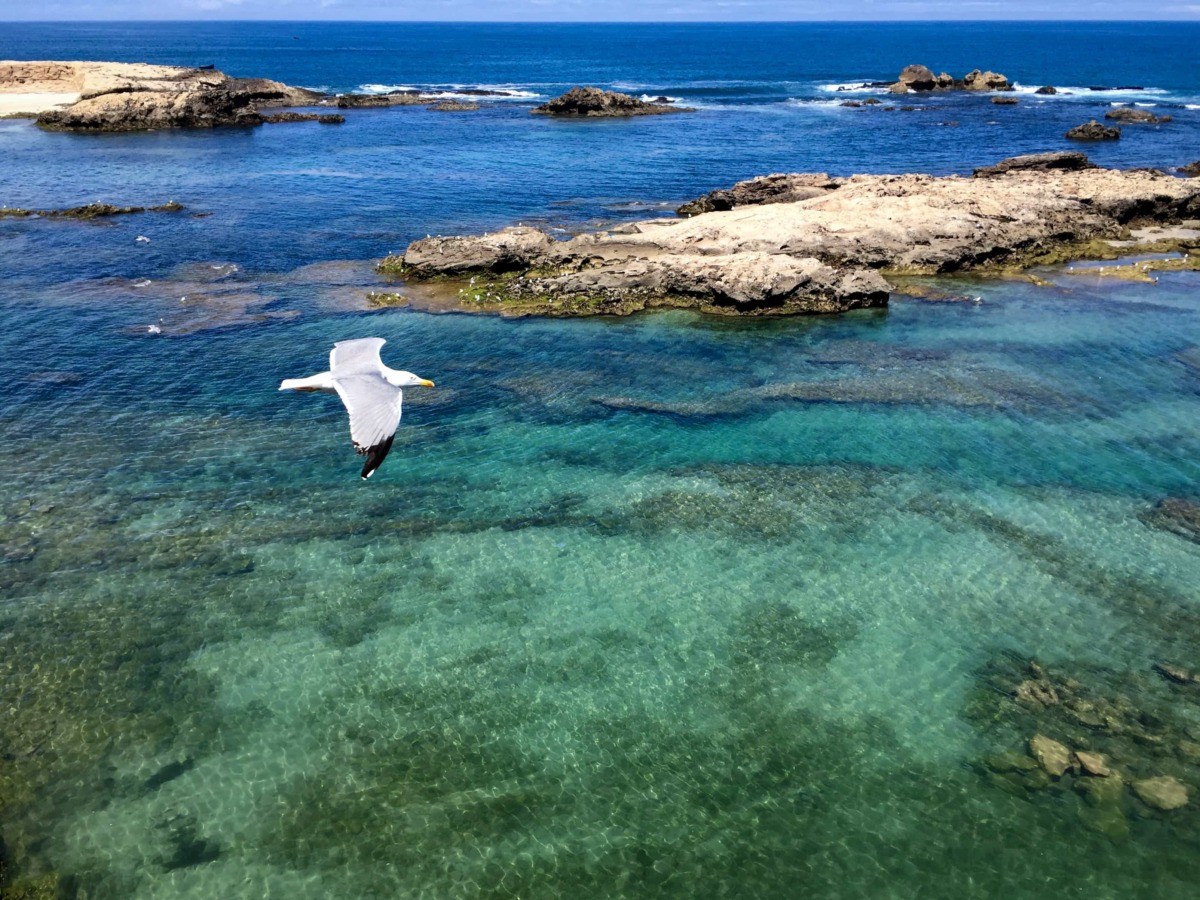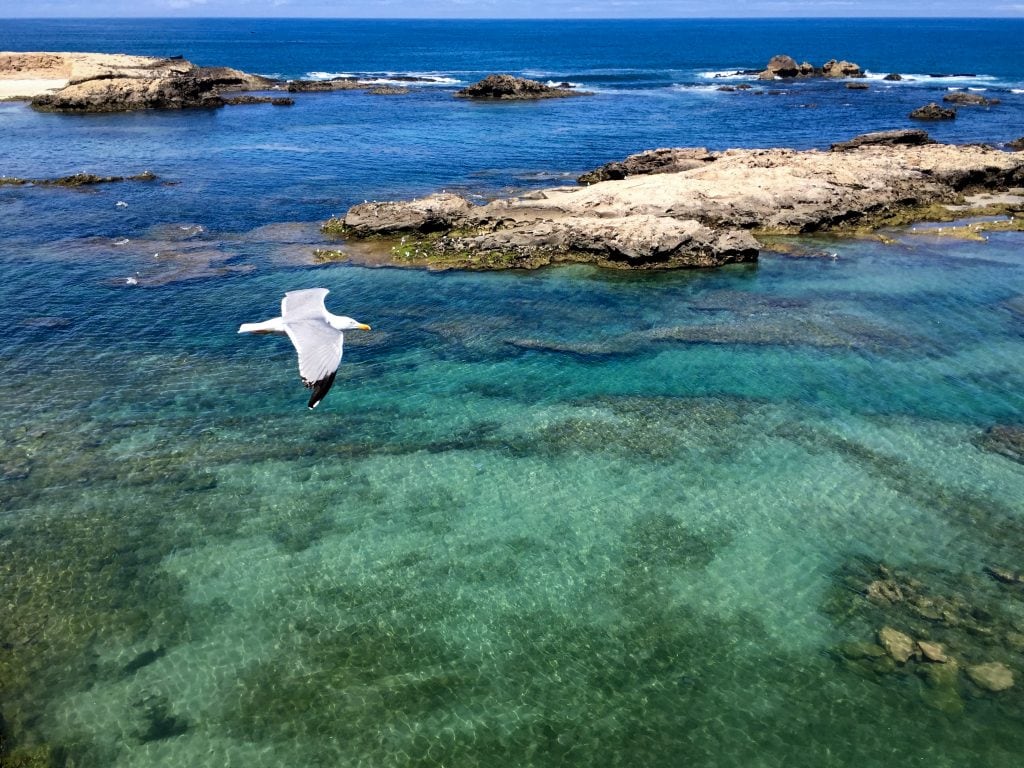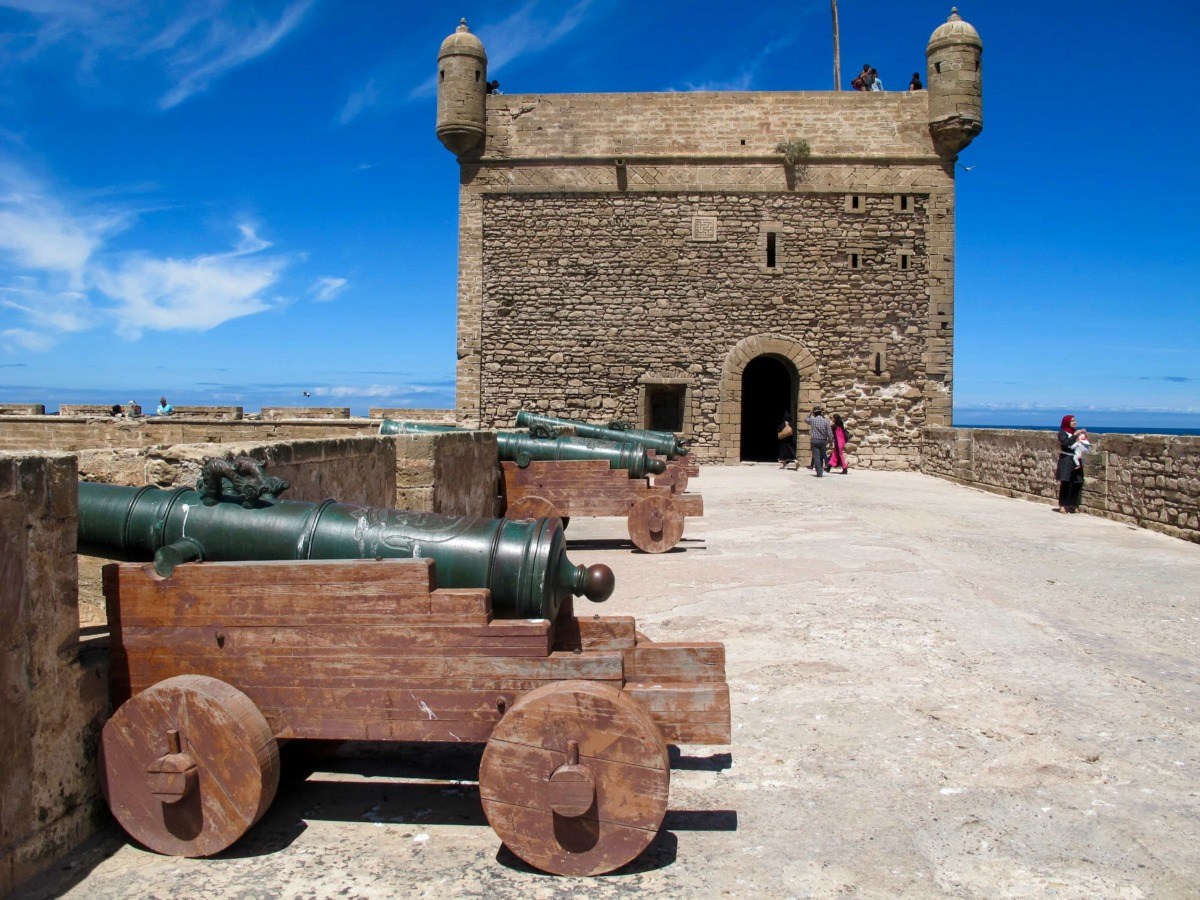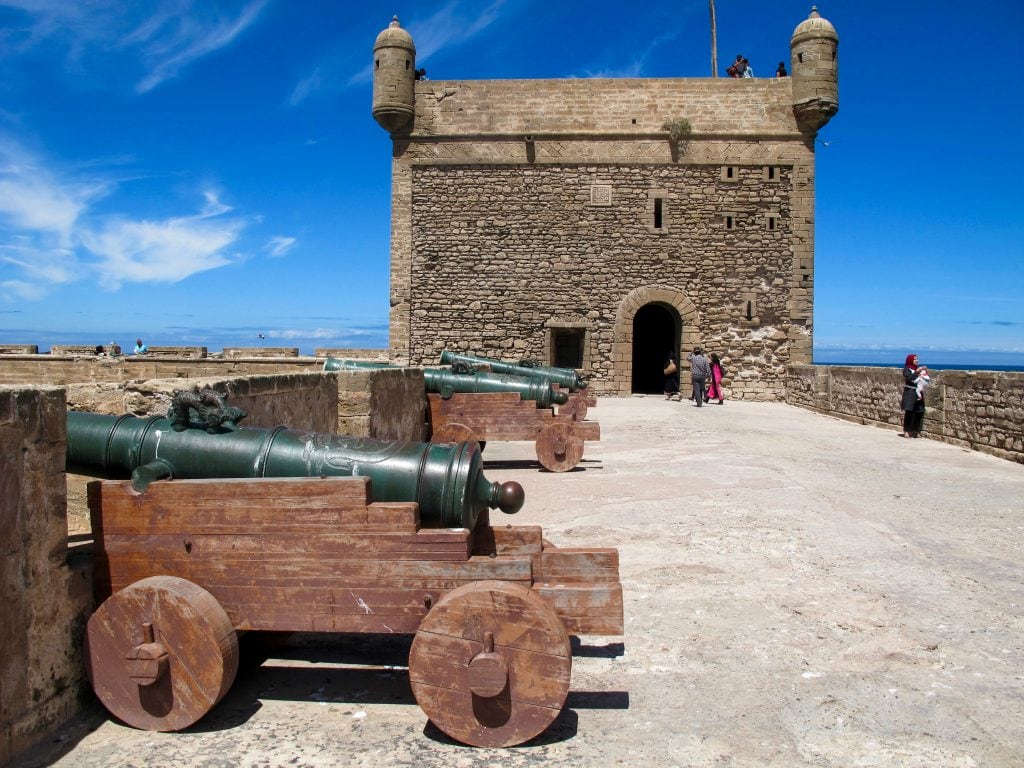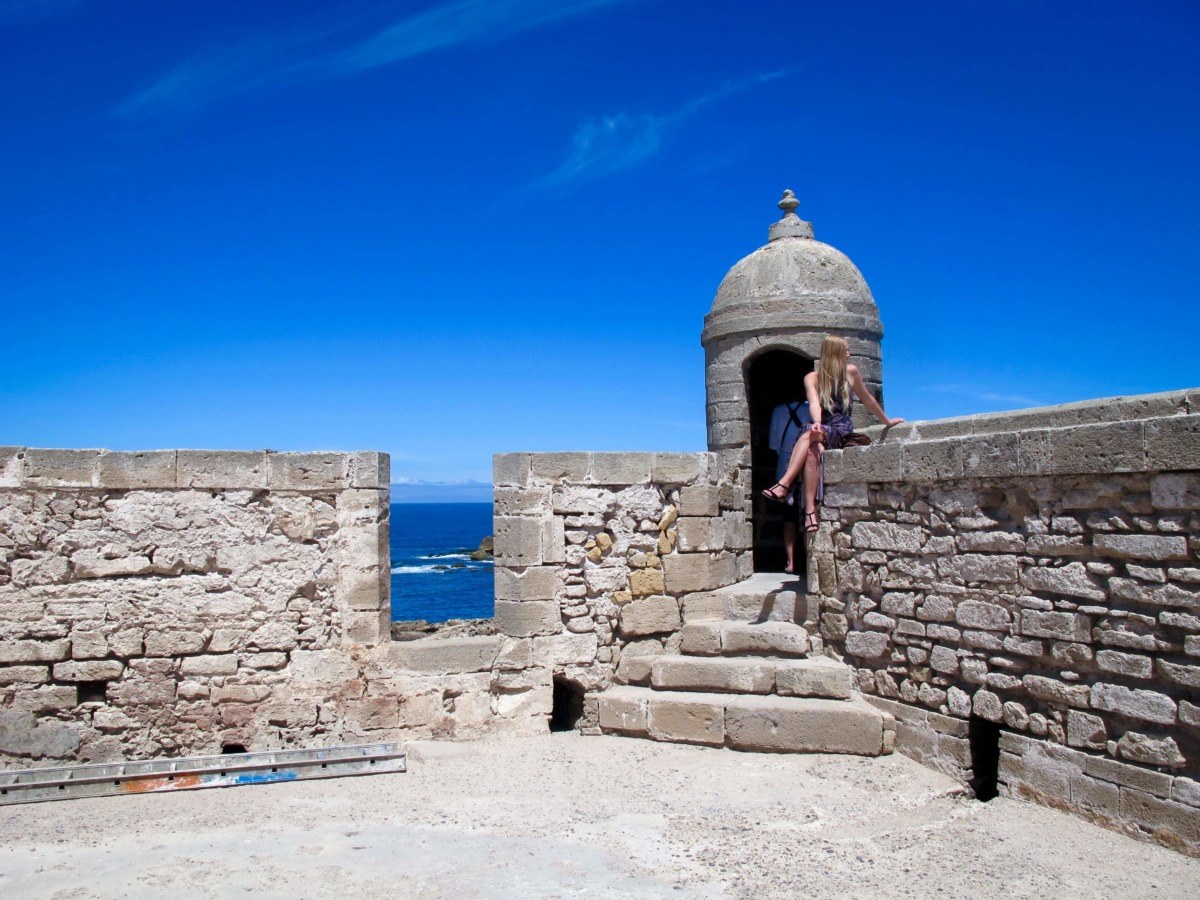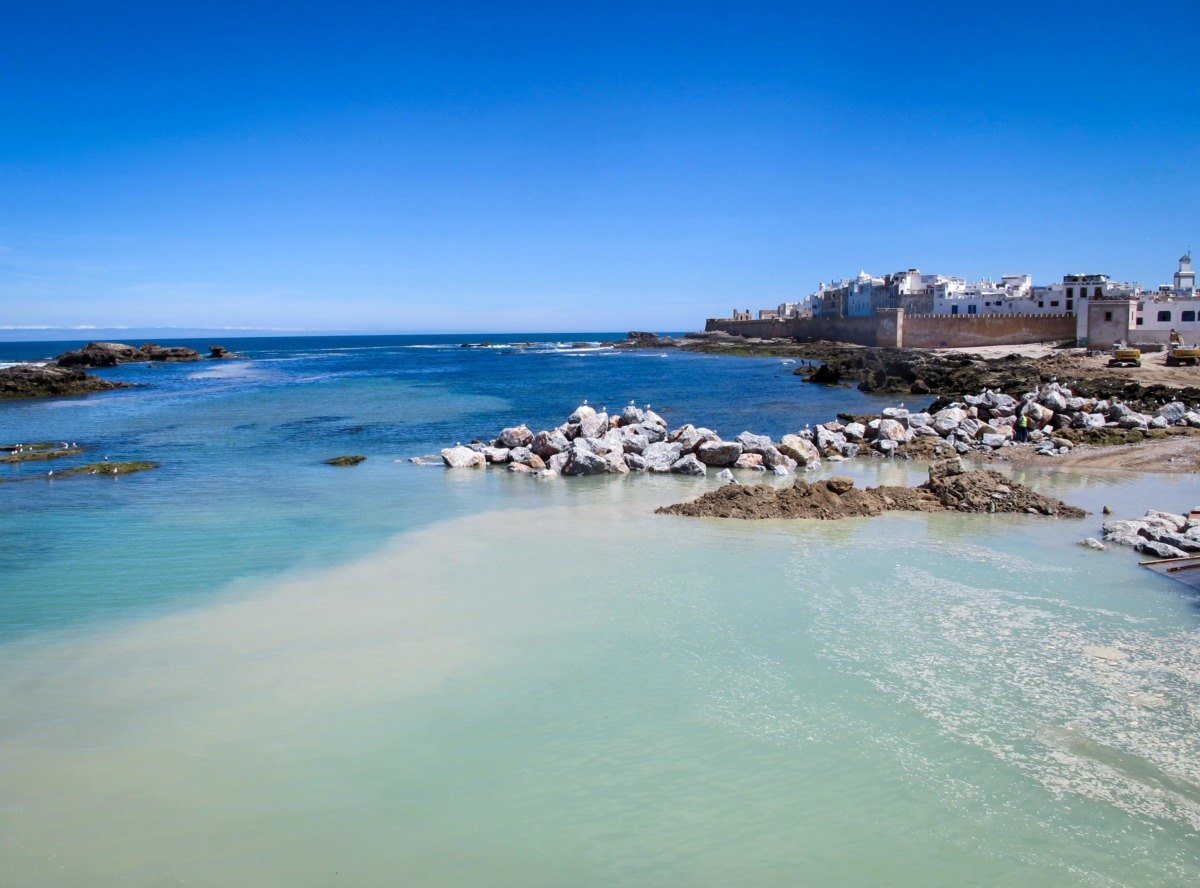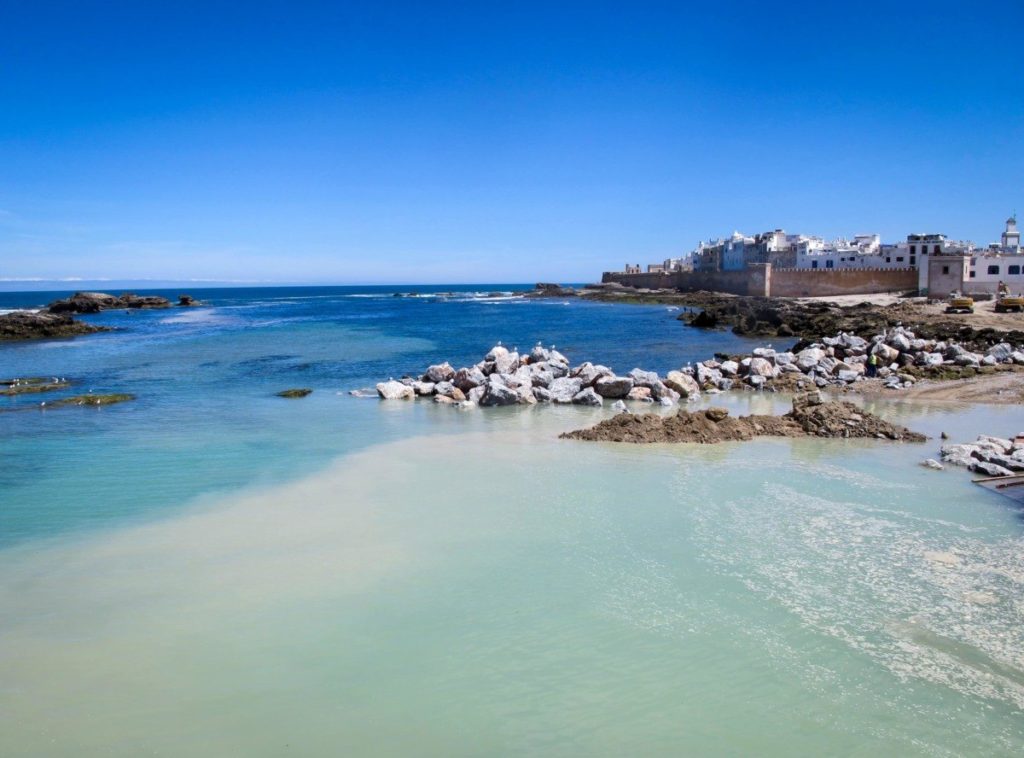 After gazing happily at the blue hues of the sea and the sky, we walked to the market and chatted with locals and watched them do their daily work. I have a deep admiration for the fishing industry, particularly when they utilize every part of the animal. I never felt like I had to haggle or was pressured into buying things. Many of the locals seemed oblivious to the fact that there were tourists even around them.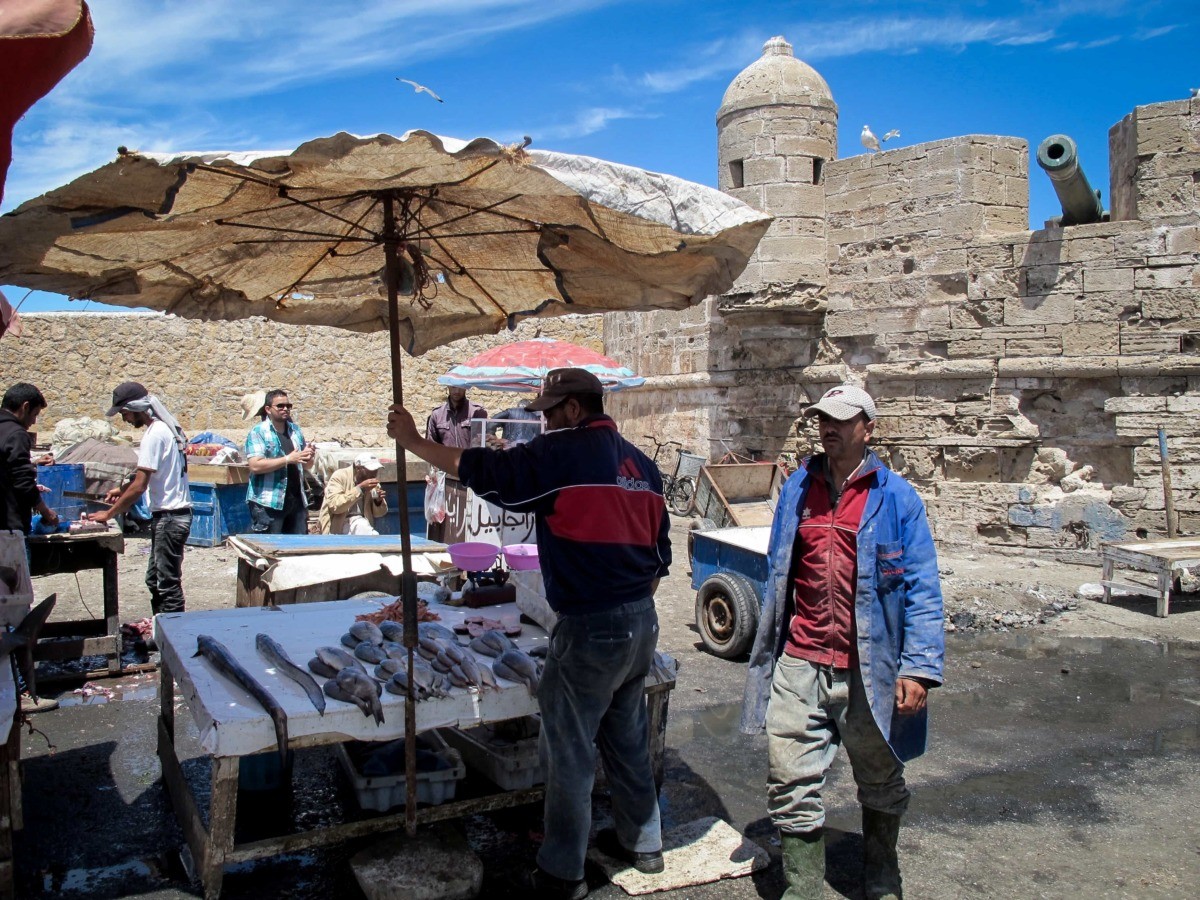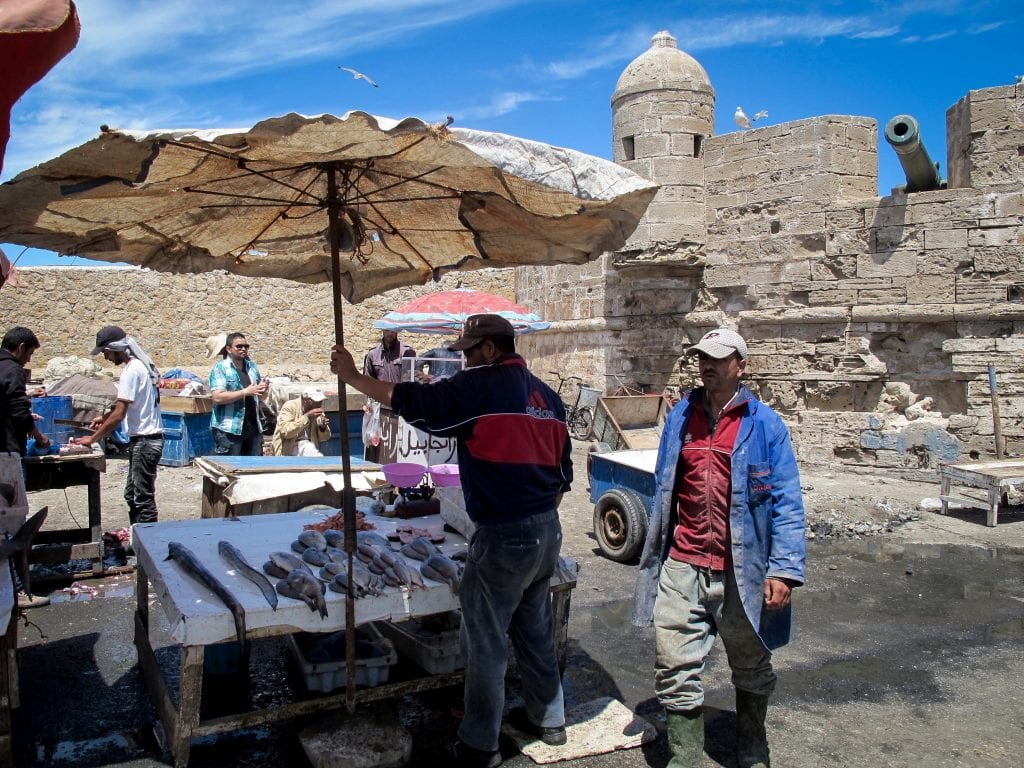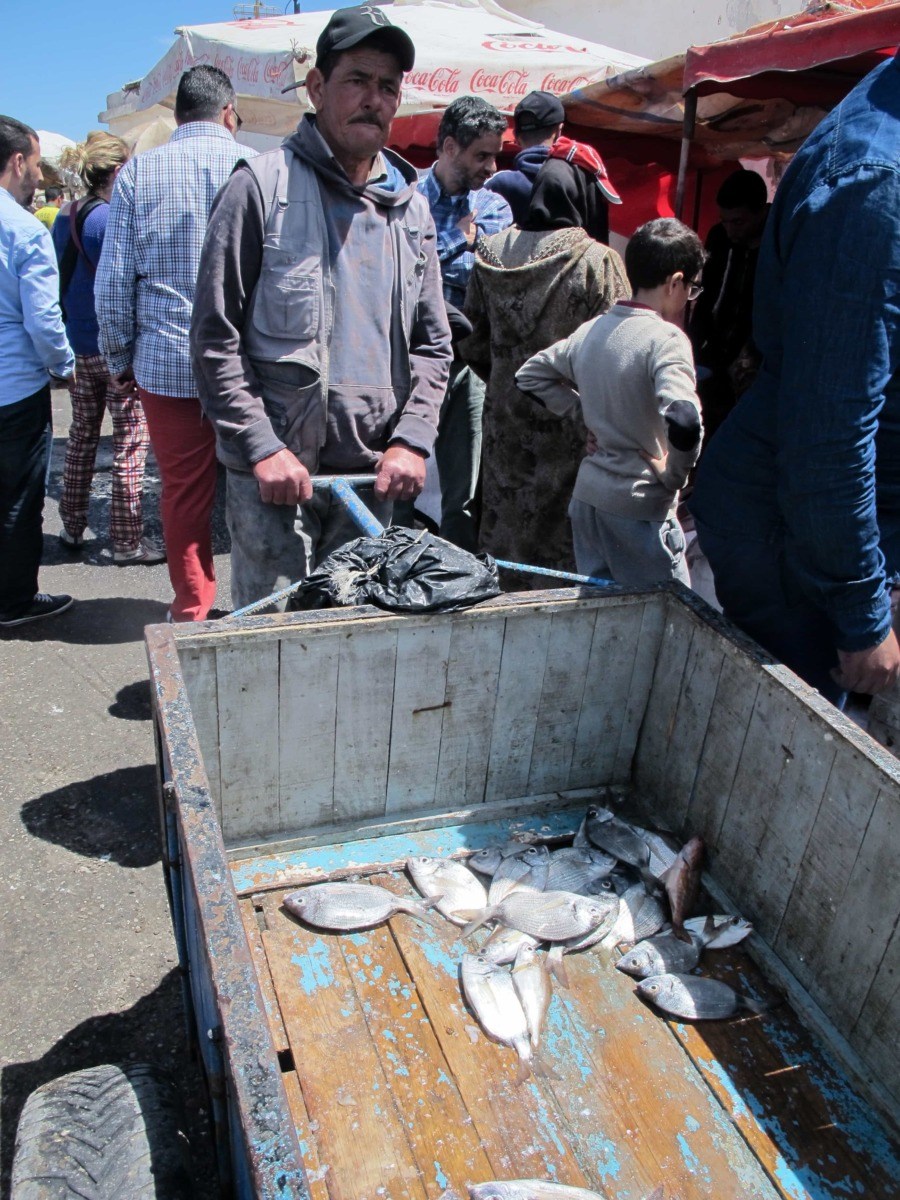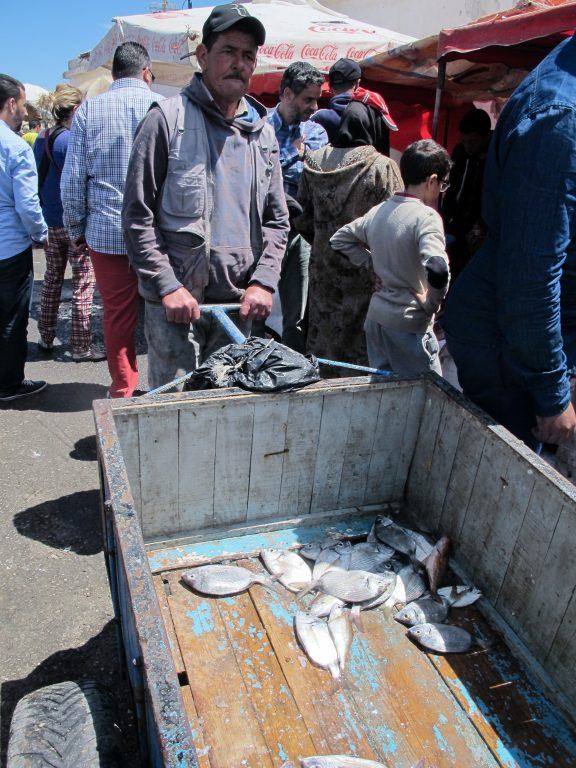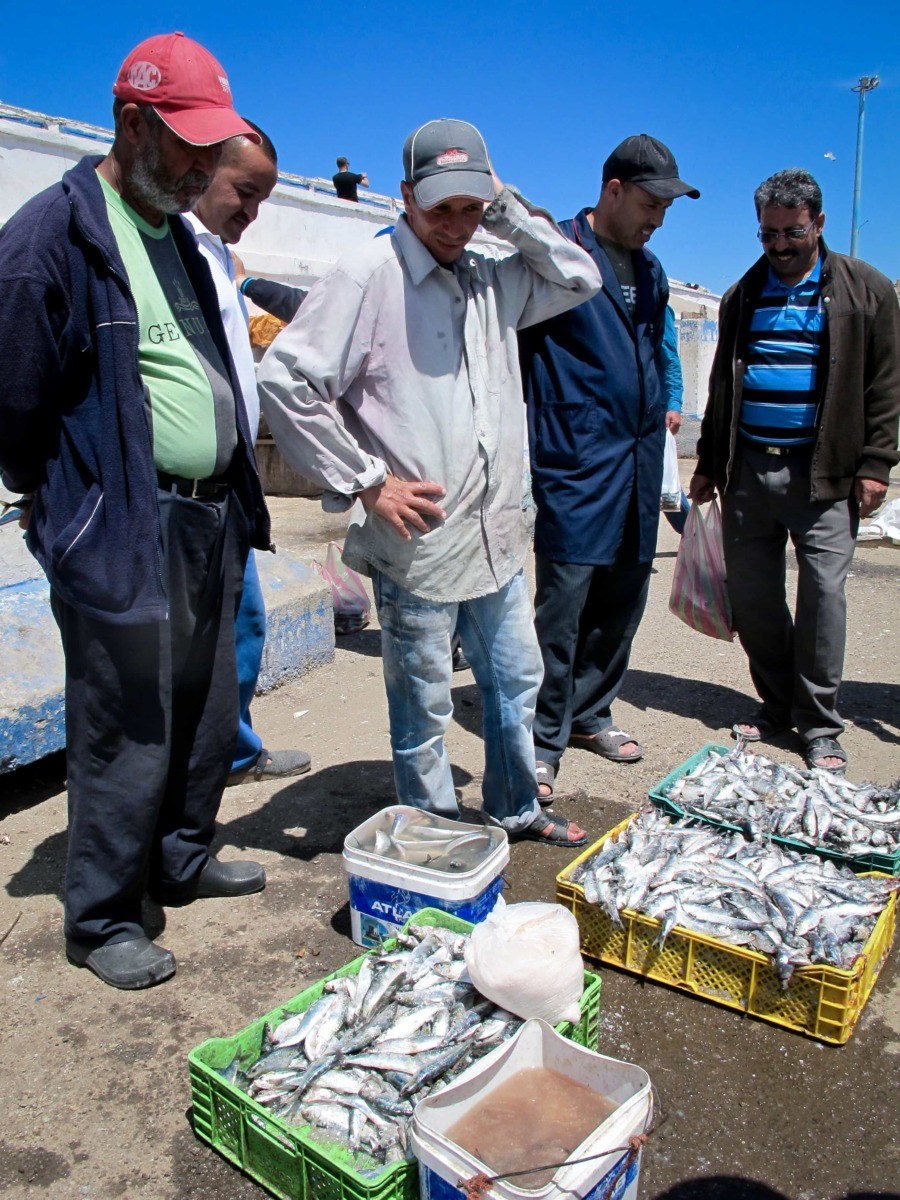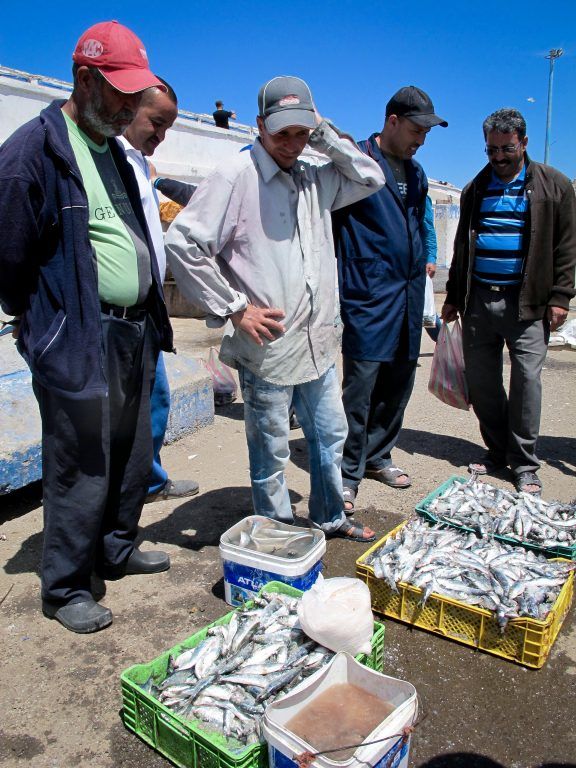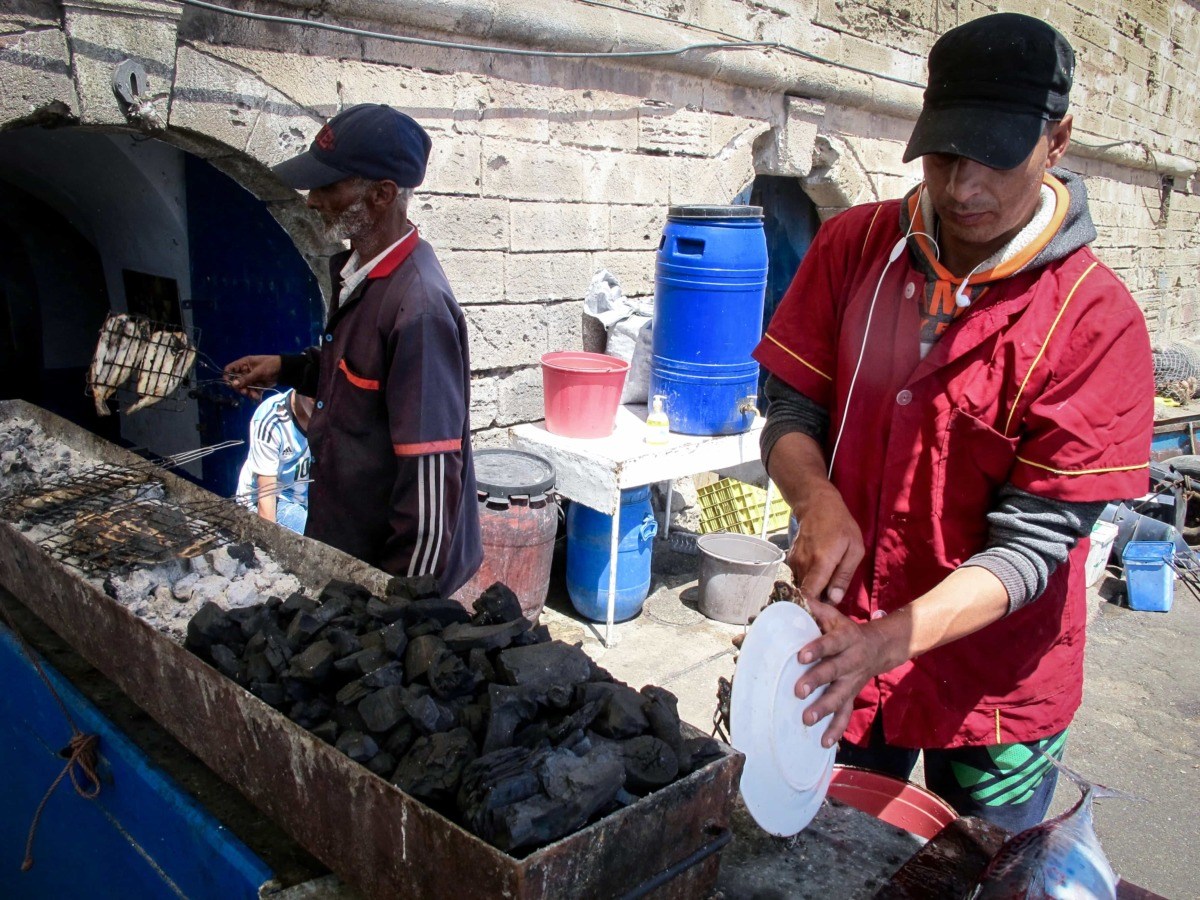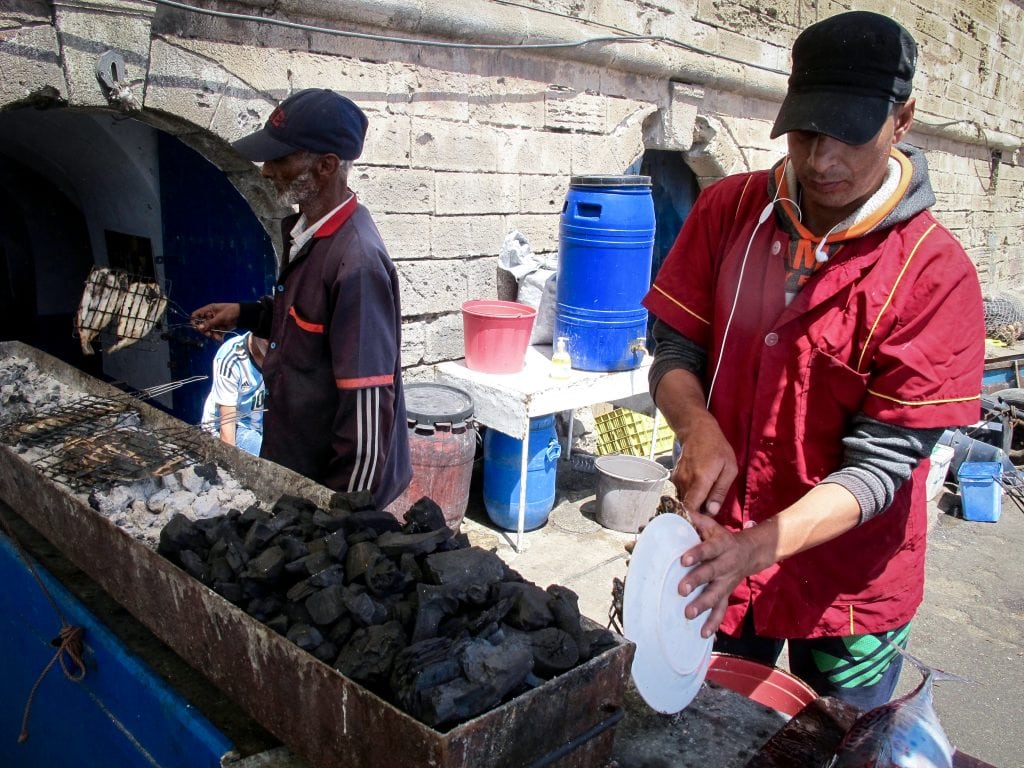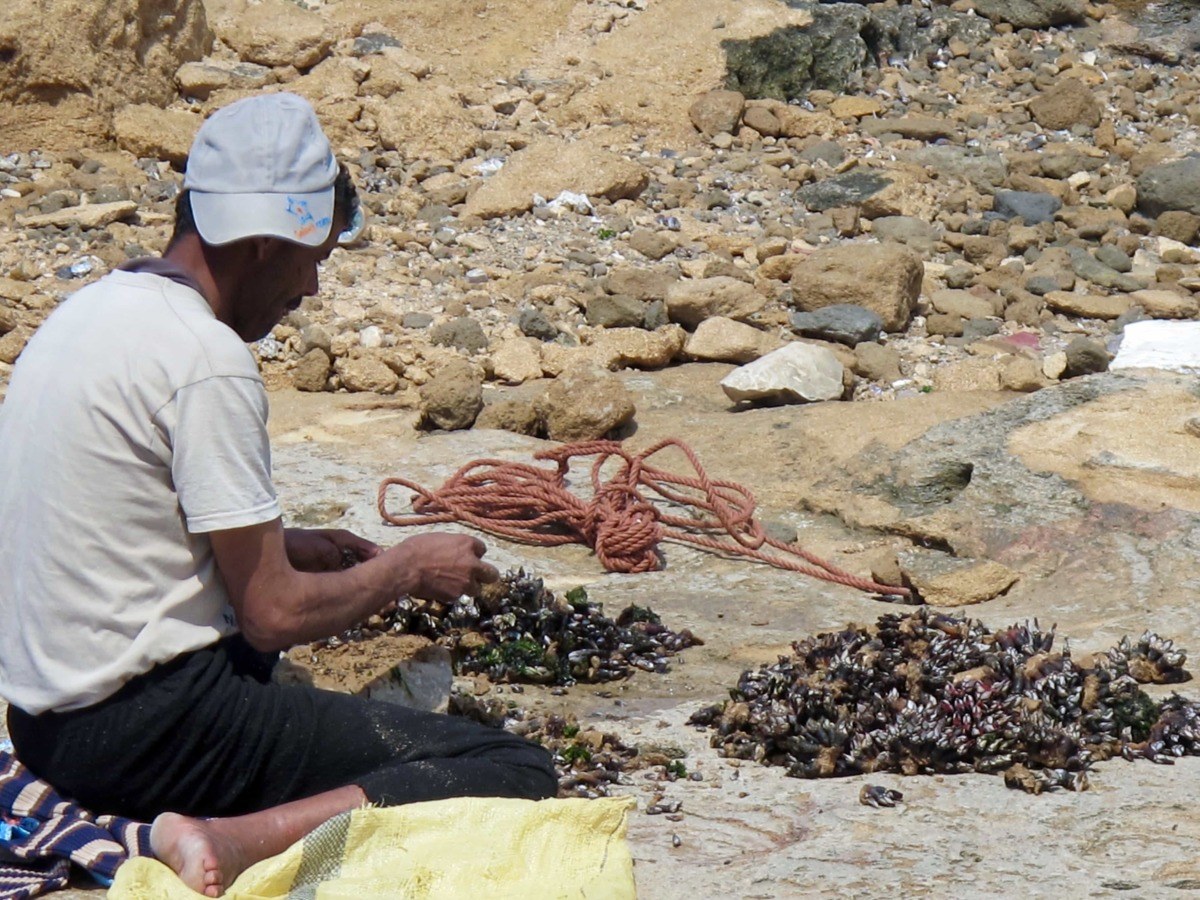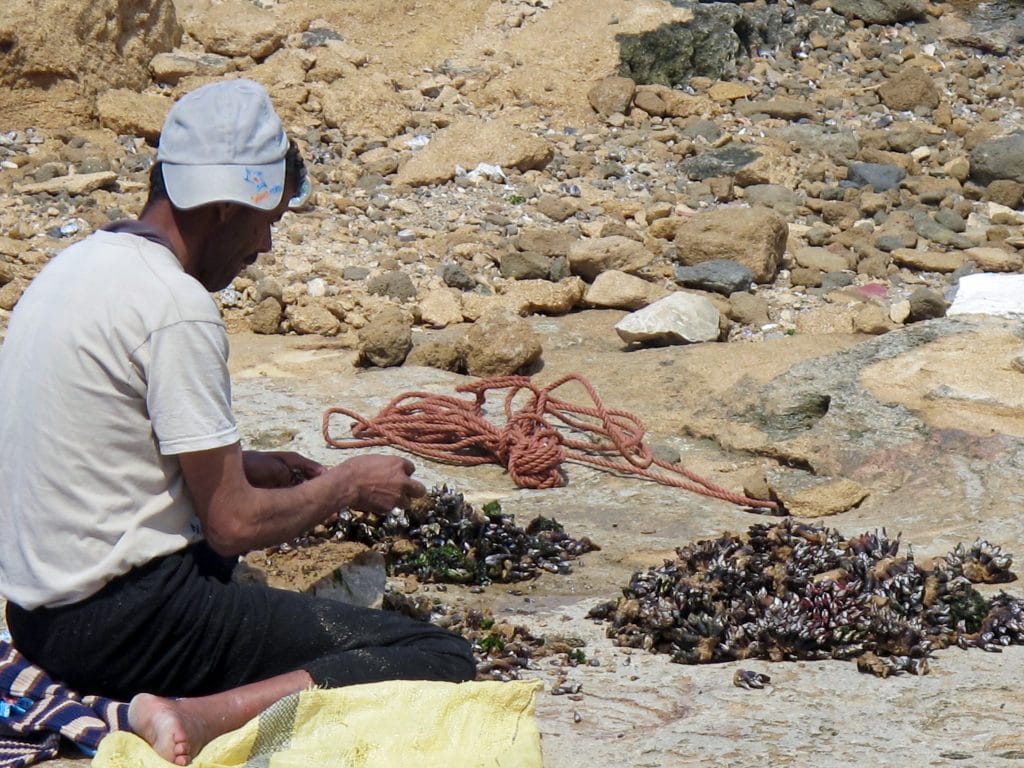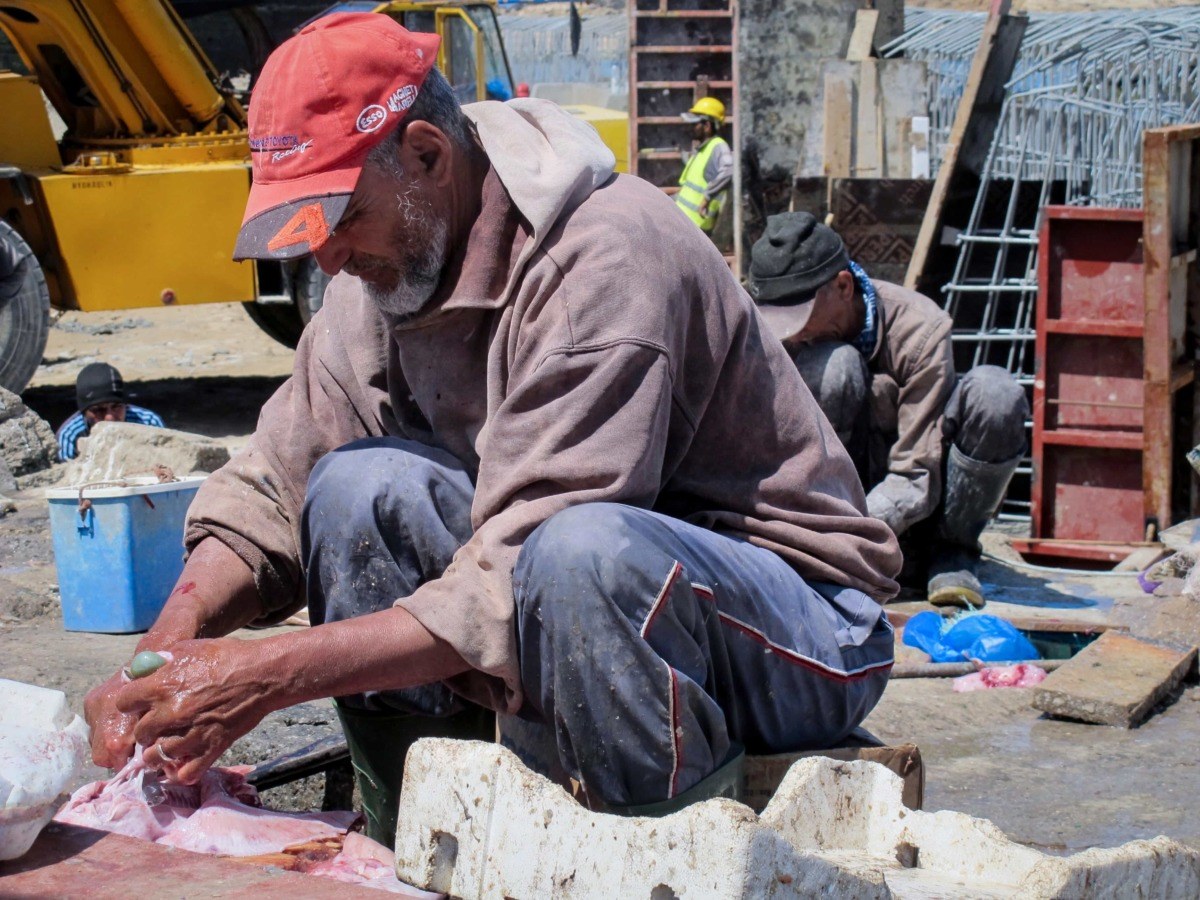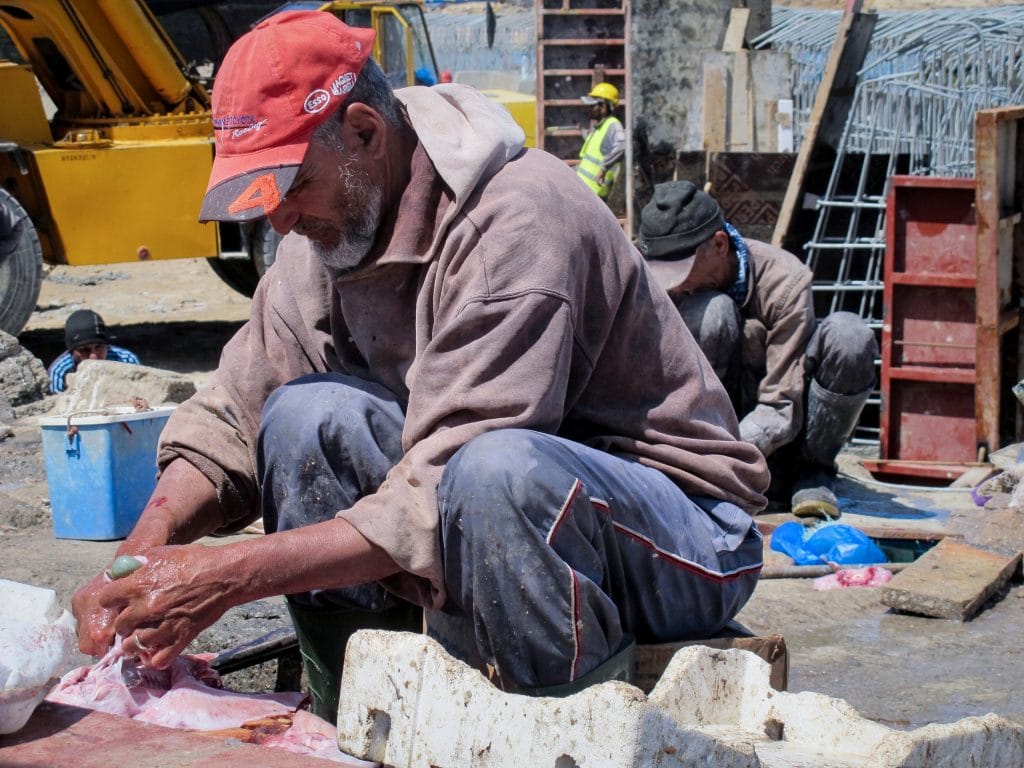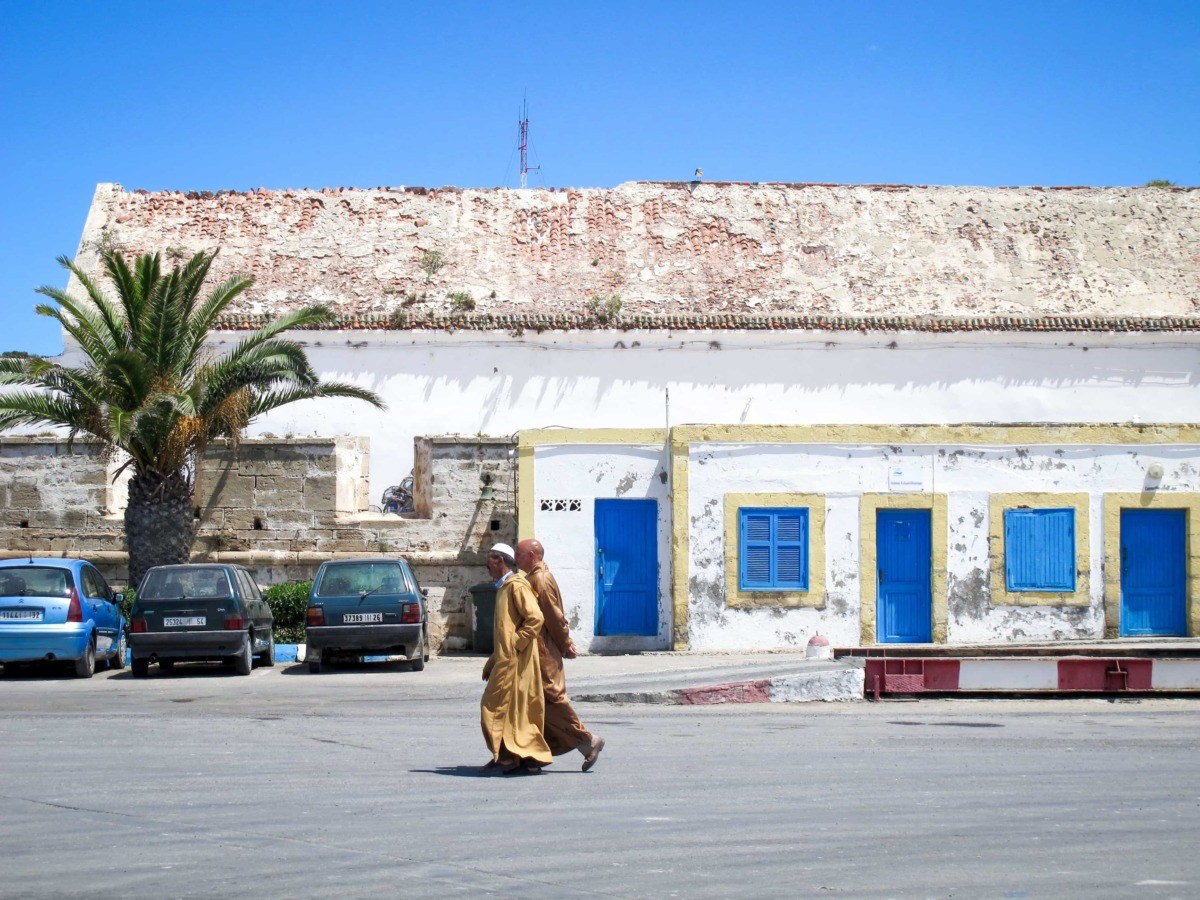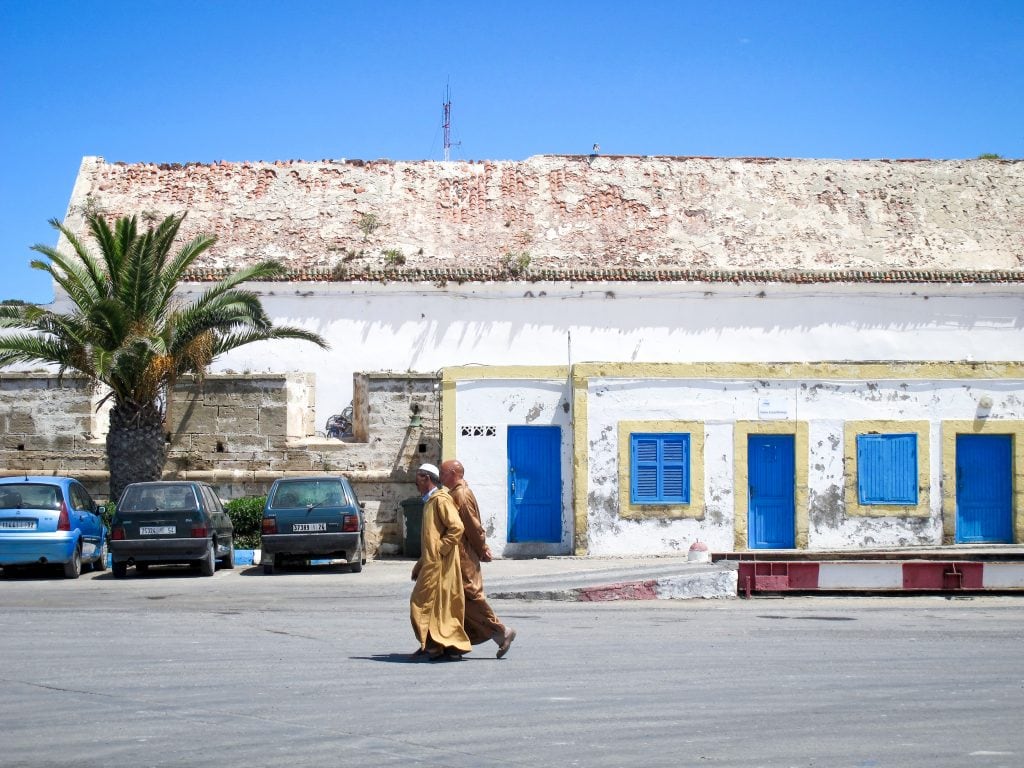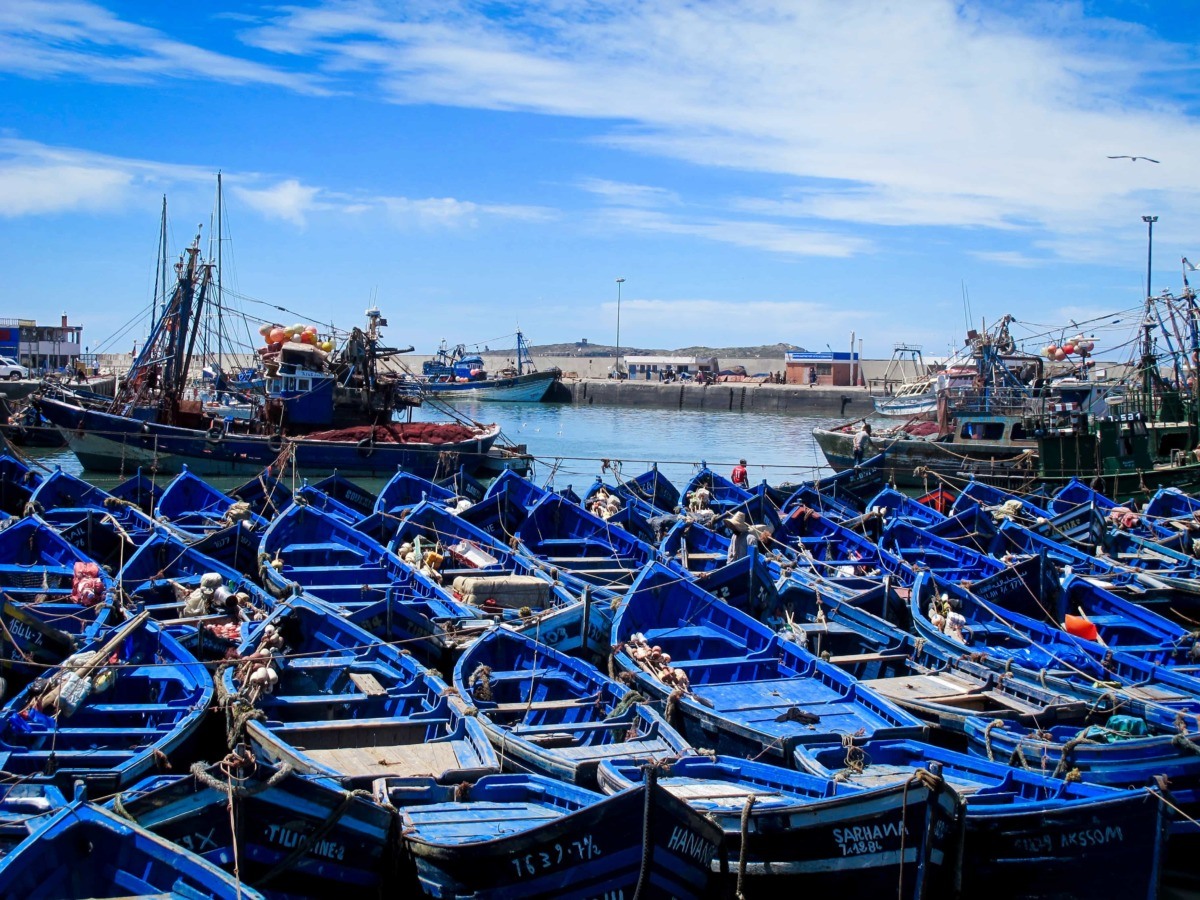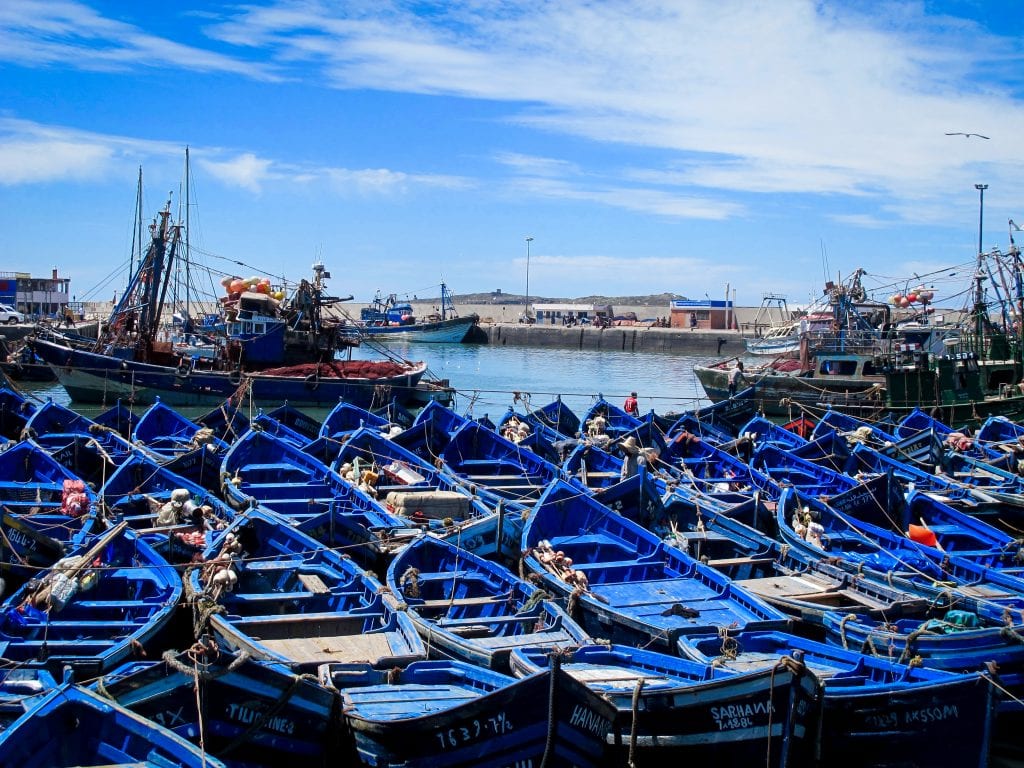 After becoming tired of the sea (wow- a phrase I never thought would come out of my mouth), we went and had a drink overlooking the square followed by a heavy, cheesy fish tagine. I believe some restaurant research could have been useful but is something I neglected doing and settled for something mediocre as a result. Completely my fault. The restaurant (which I do not have the name of) was decorated in tacky purple velvet that oddly seemed so fitting for the atmosphere we were in. After eating, we continued to wander about the UNESCO World Heritage Site Medina of Essaouira. It is actually as dreamy as it appears in the many photographs saturating the web.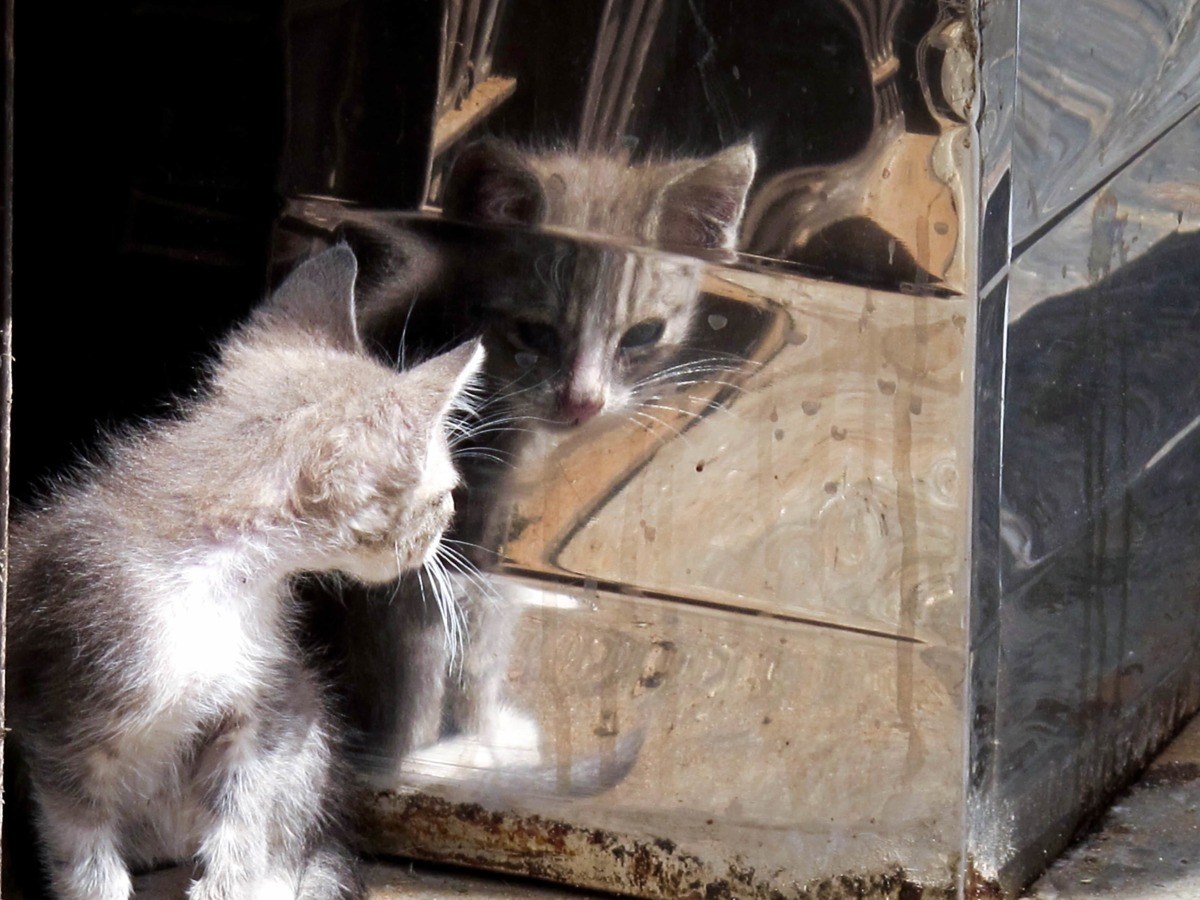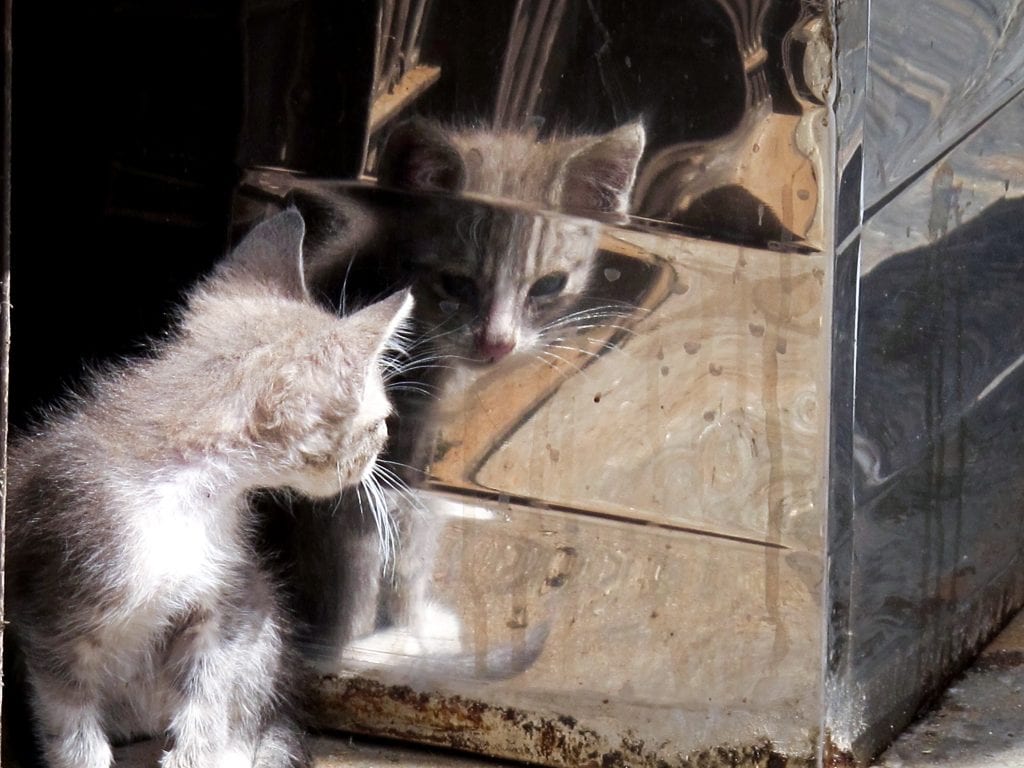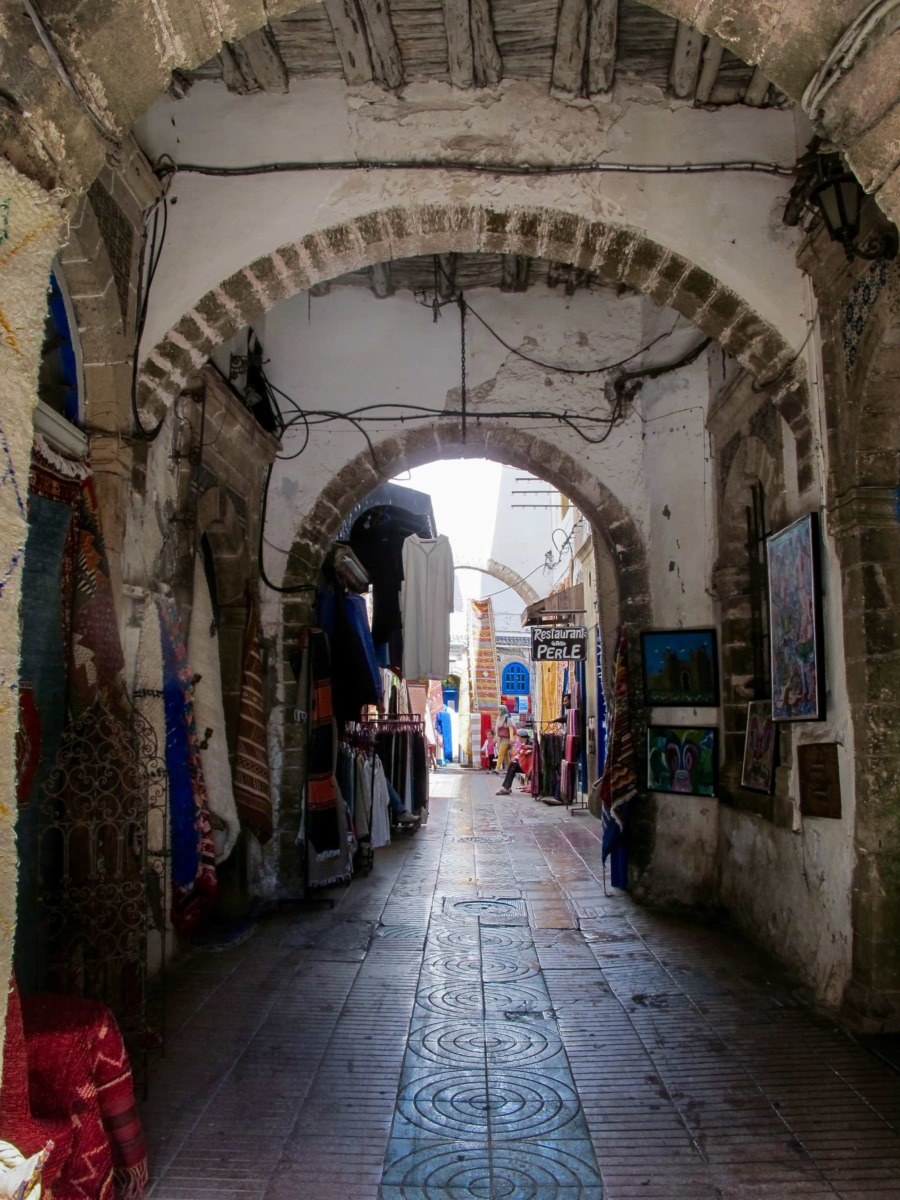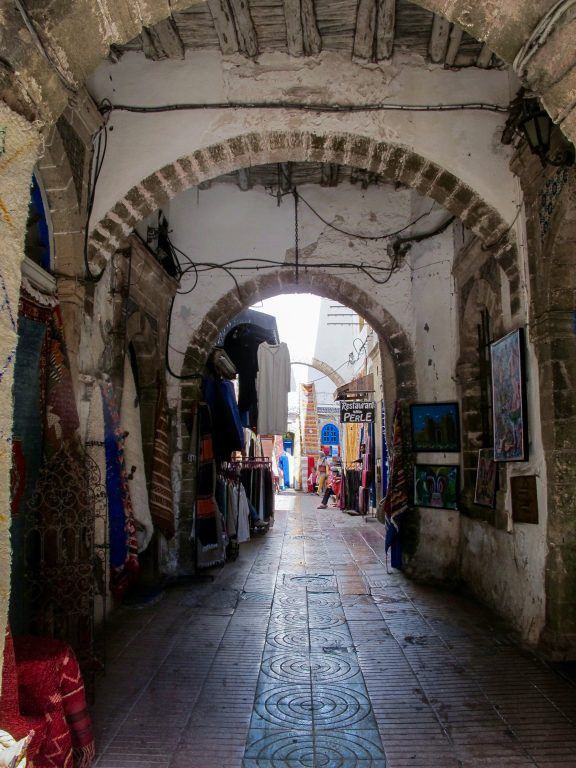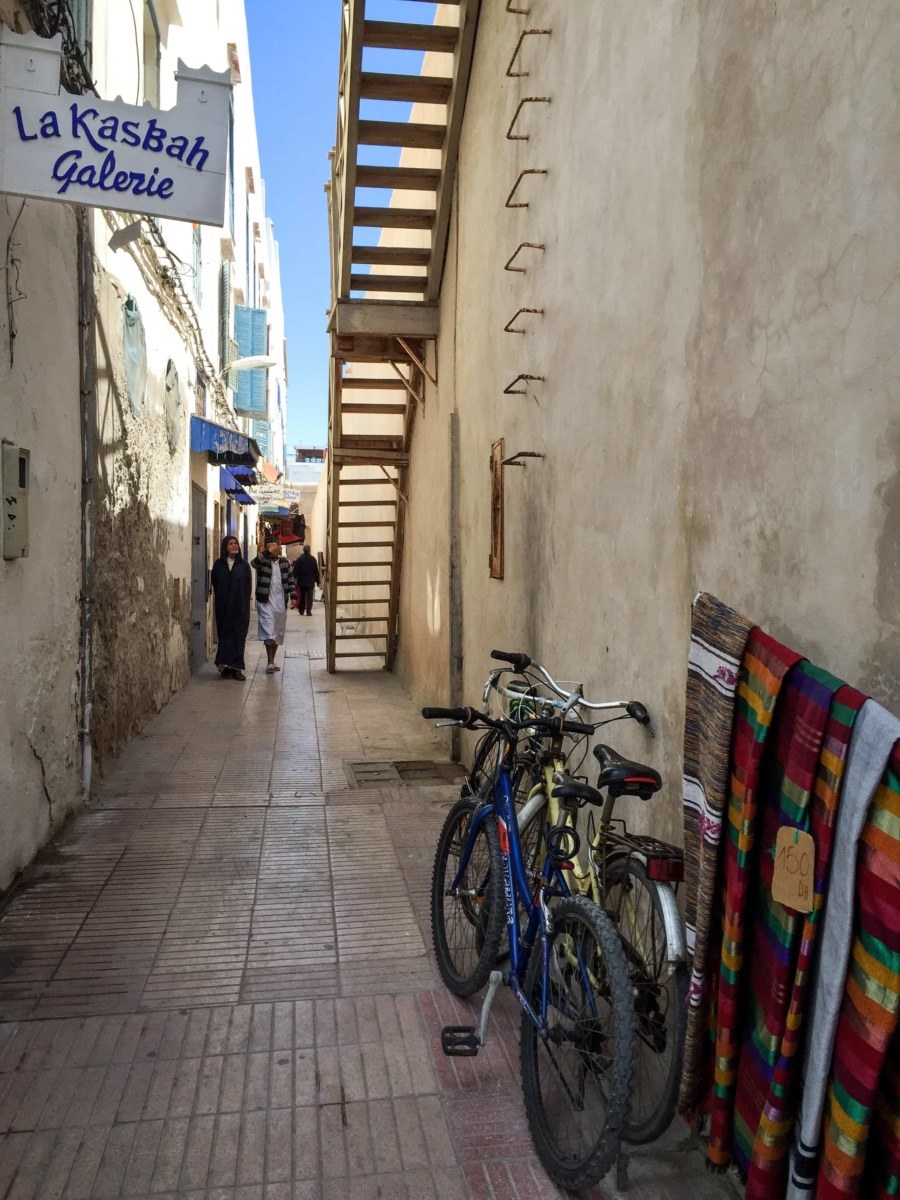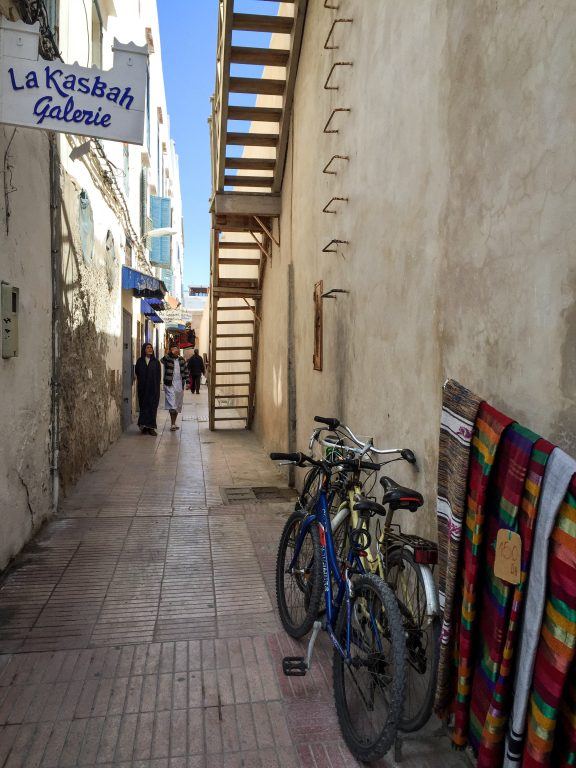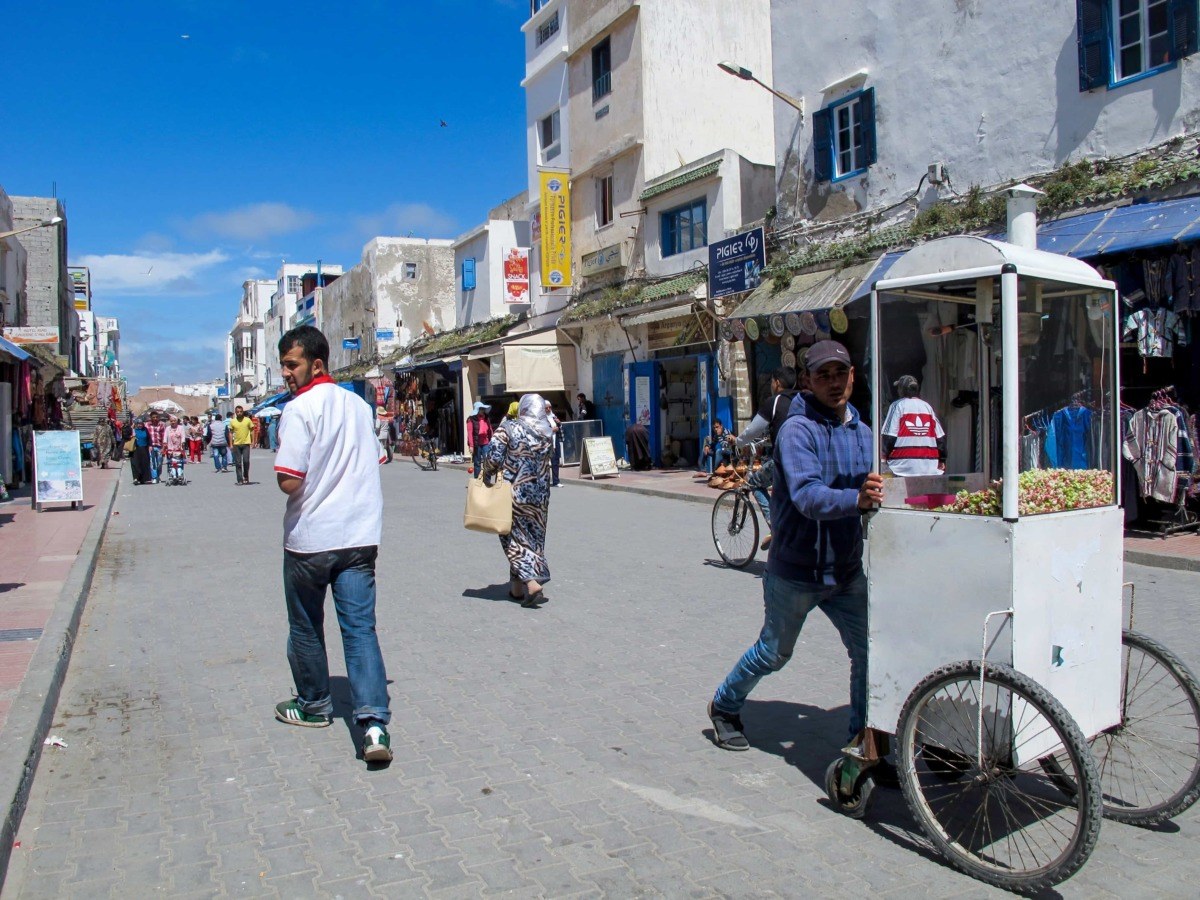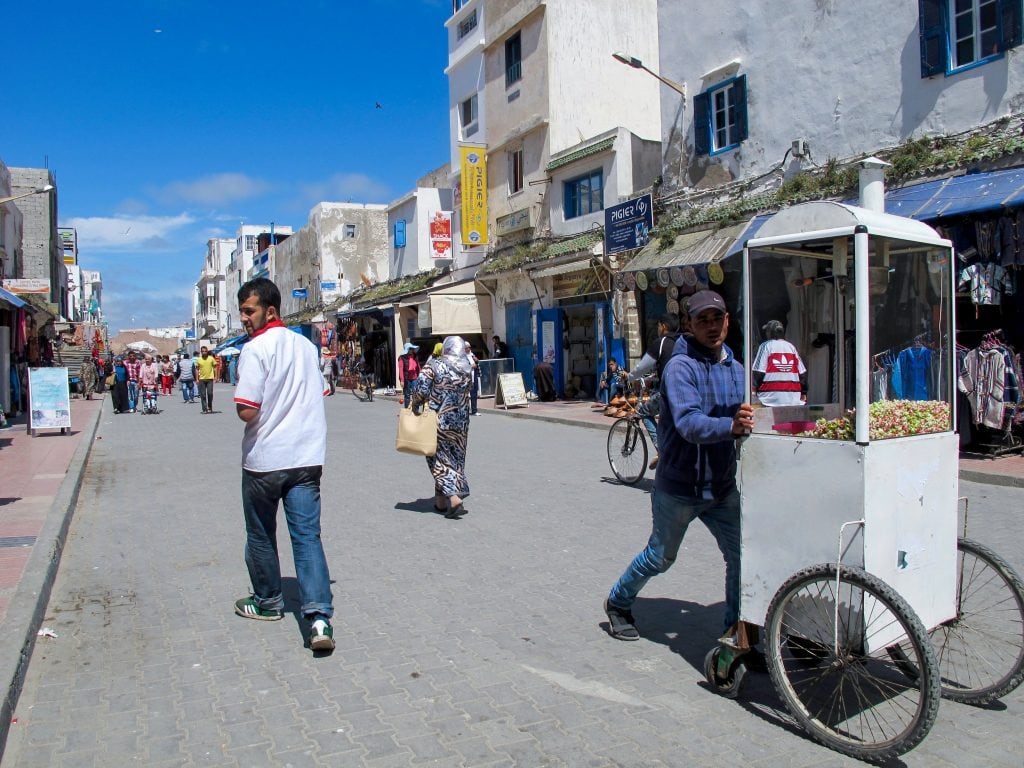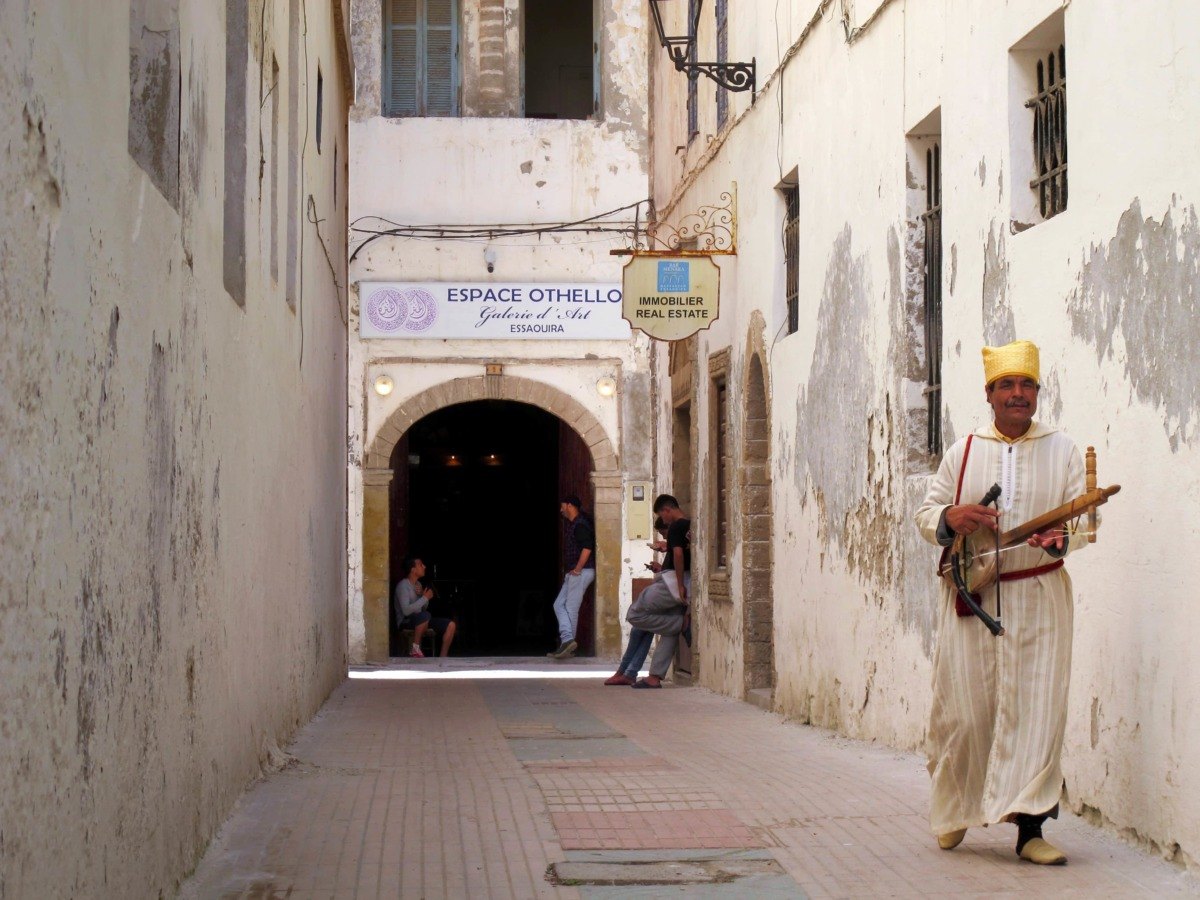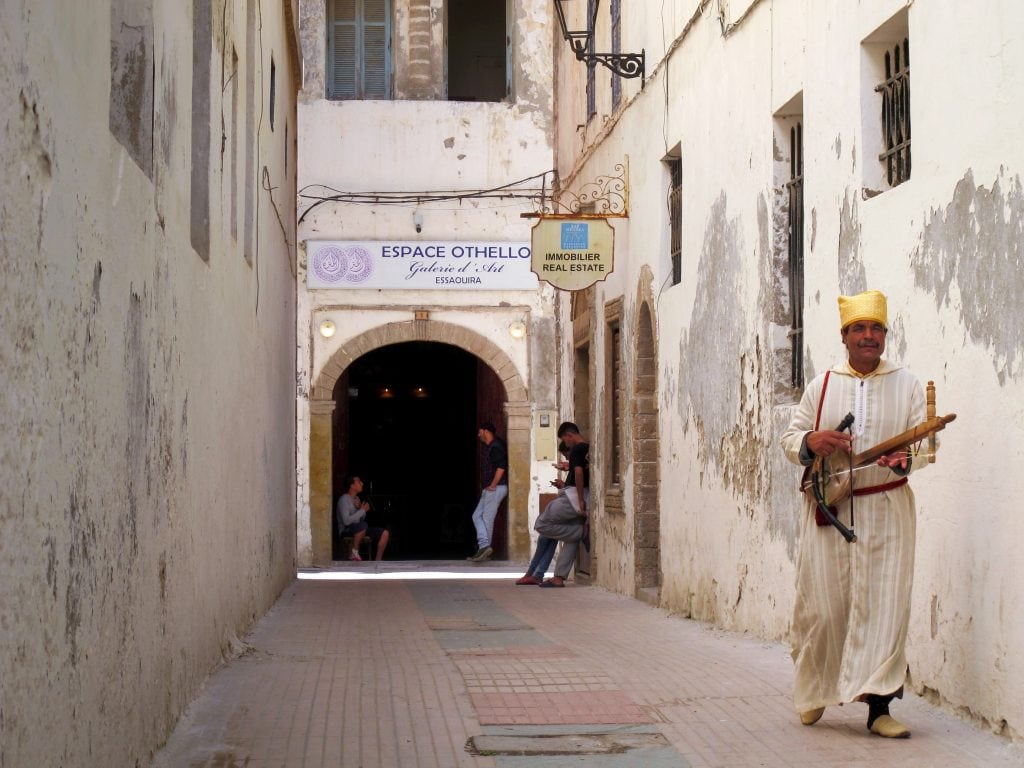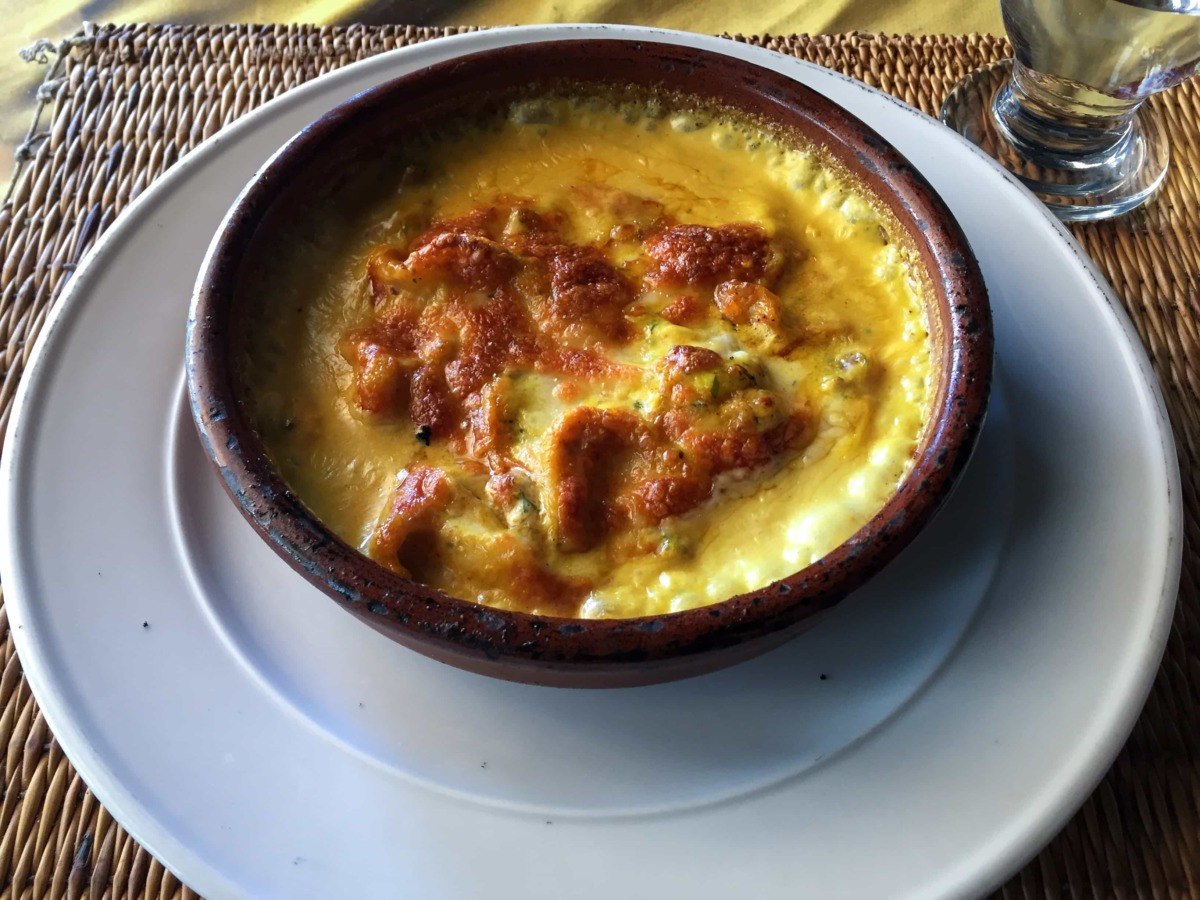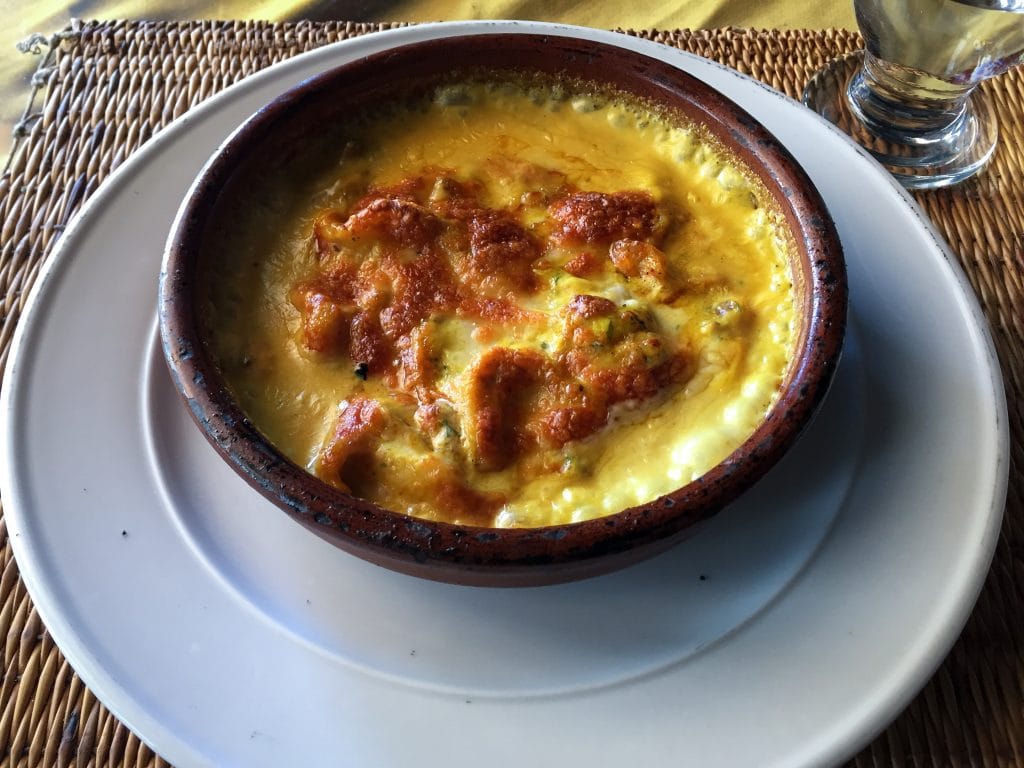 After the early dinner, we wandered along the beach and went to a hotel to have another drink as we awaited our departure time. It was the perfect time to recap the day and kick back and relax. To be honest, at the time I wished we had rented a place in Essaouira for the night so we could have done this for hours on end.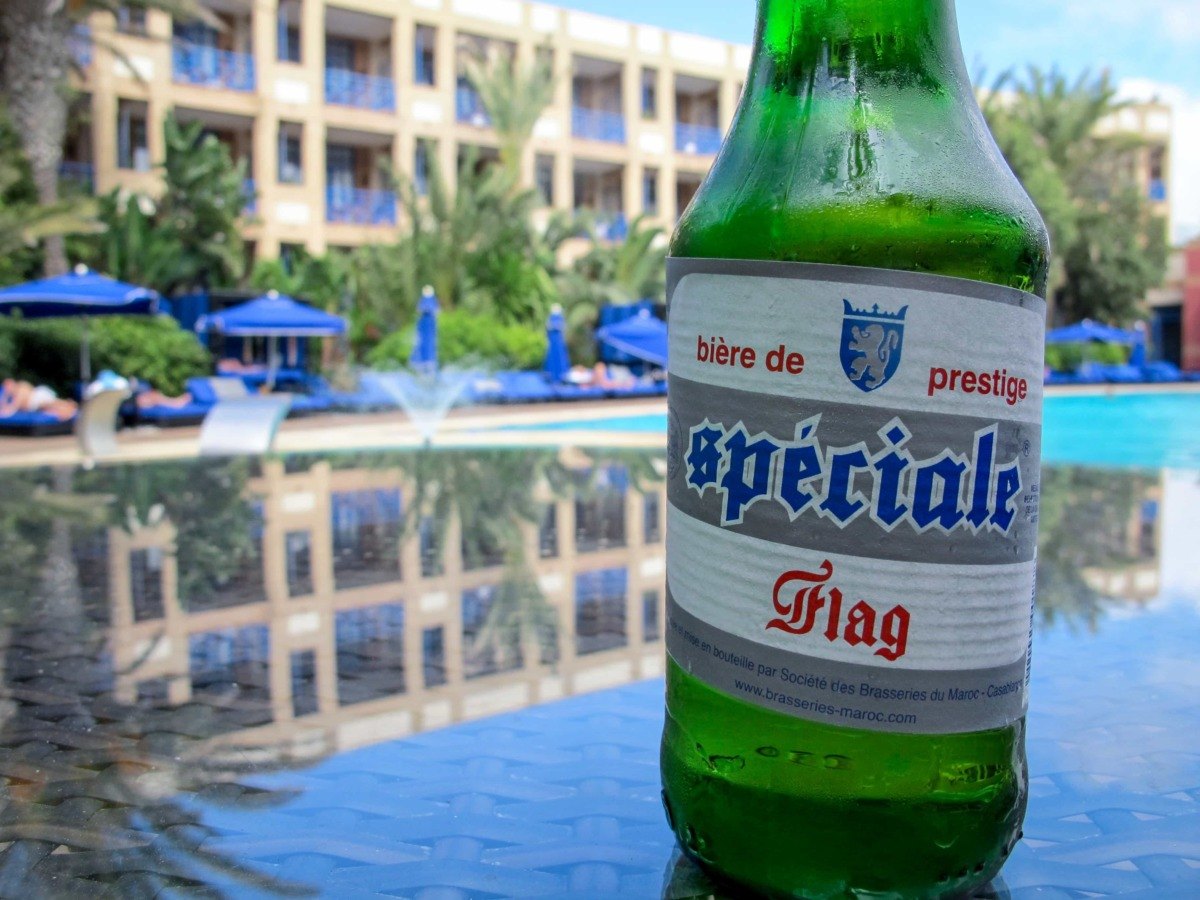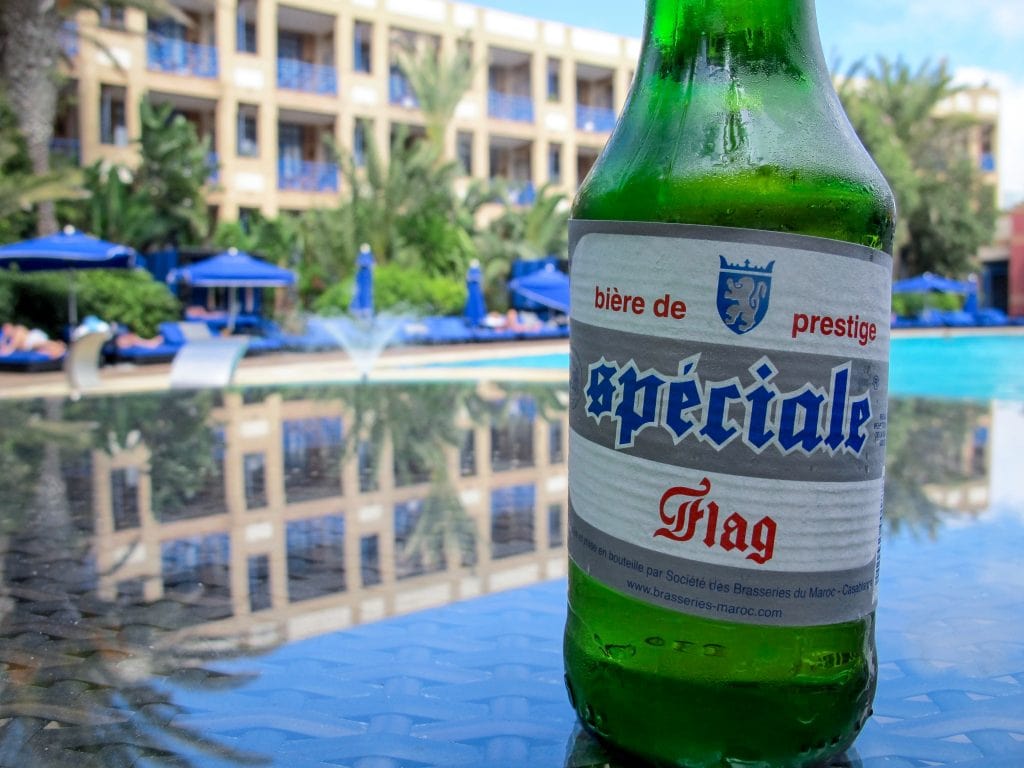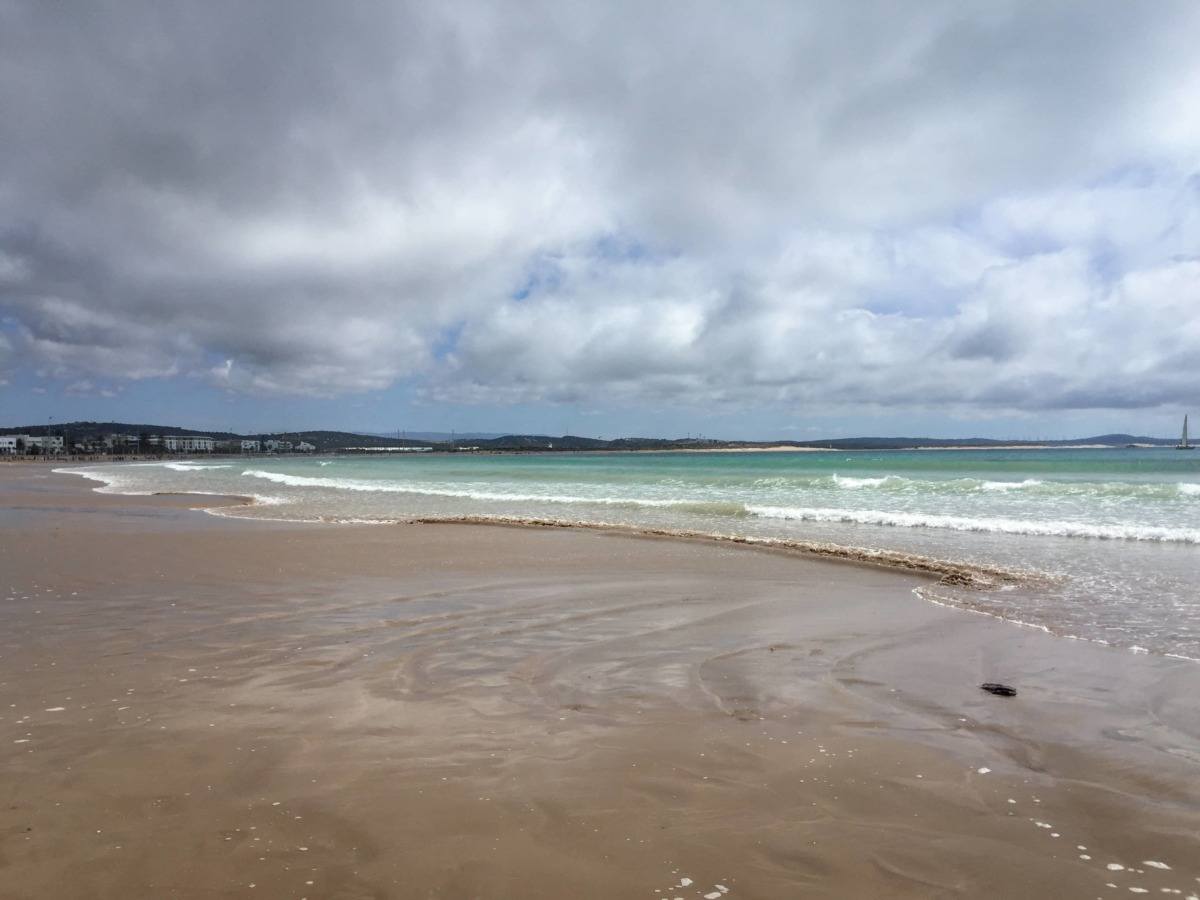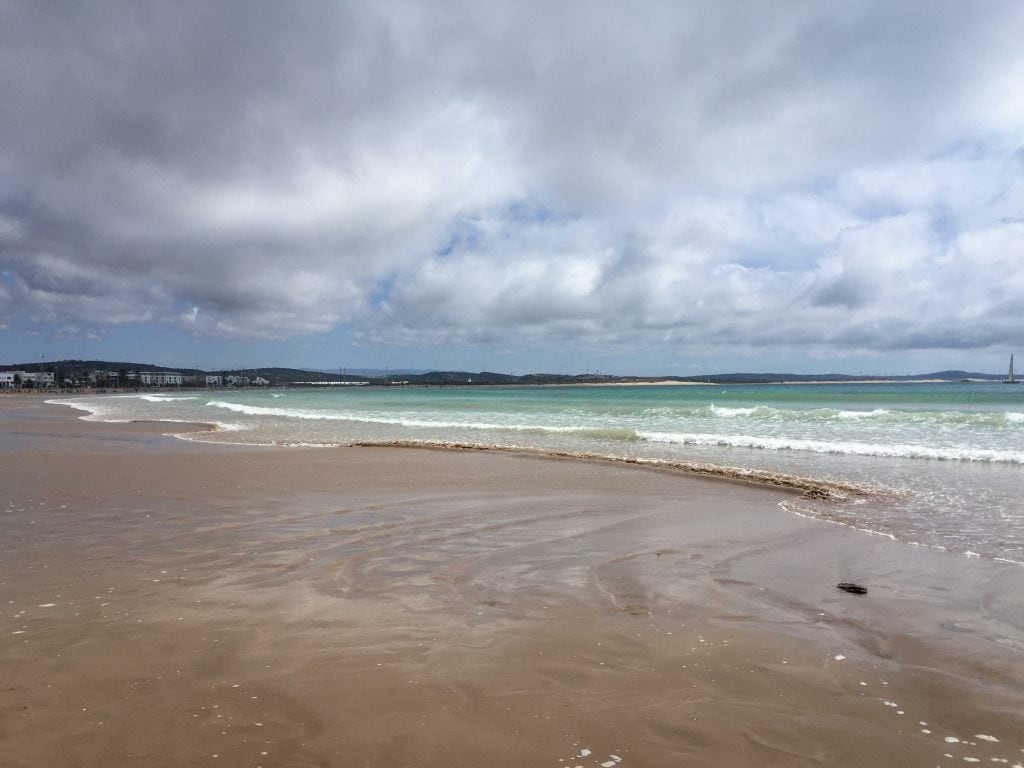 We finally left the perfect city on the Atlantic to return to Marrakech. As someone who tends to stick to similar places (okay, so Eastern Europe and post-Soviet countries), Essaouira (and unbeknownst to me at the time, Marrakech) was a breath of fresh air. I spend a lot of time traveling to places that are complex and need to be discovered layer by layer. Essaouira reminded me that sometimes you need a change of pace and to switch it up in order to still allow travel to 'wow' you. This unplanned birthday trip (for my travel partner) to Morocco inflicted a pinch of wanderlust in me that seems to have diminished over the last year.
We arrived back in Marrakech with a lot of energy and excitement to give the city the shot it deserved. And, I sit here, months later, looking back on how damn near perfect our short-lived Moroccan holiday was.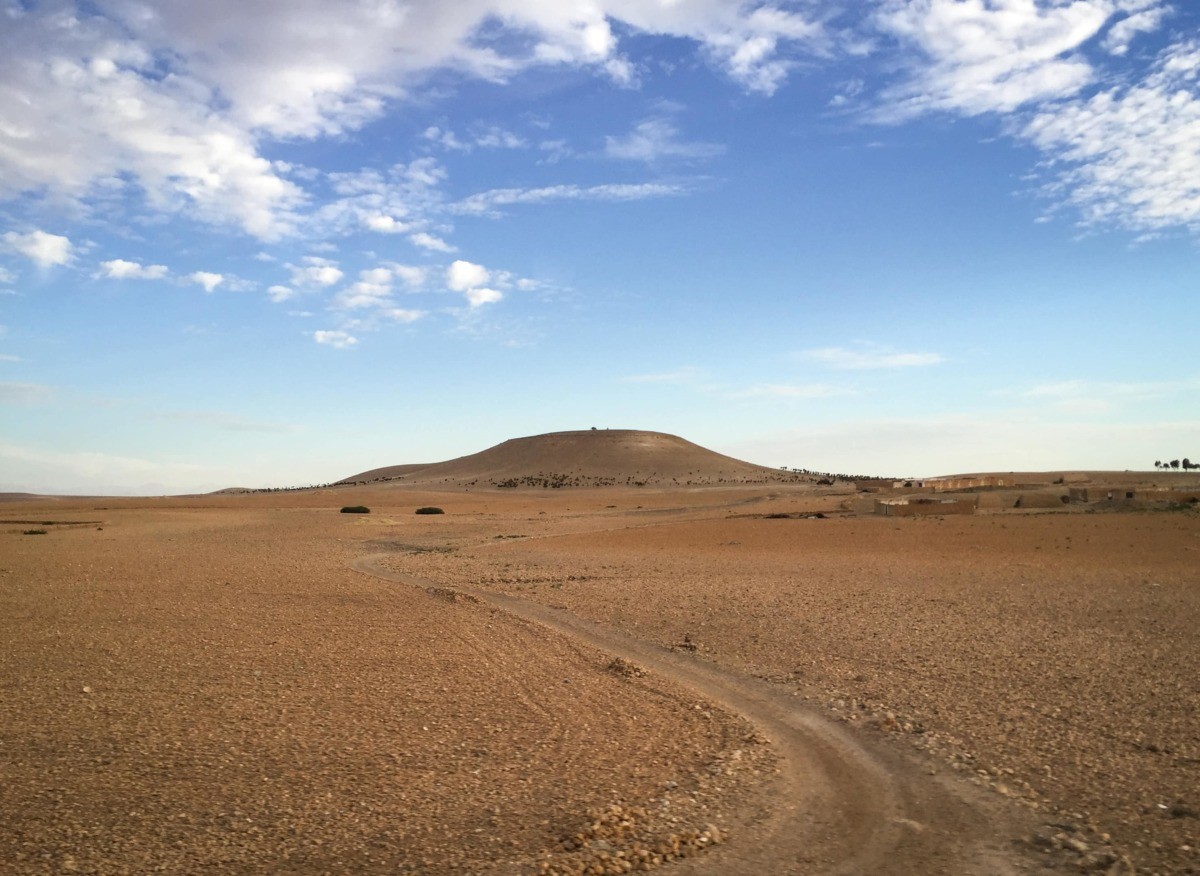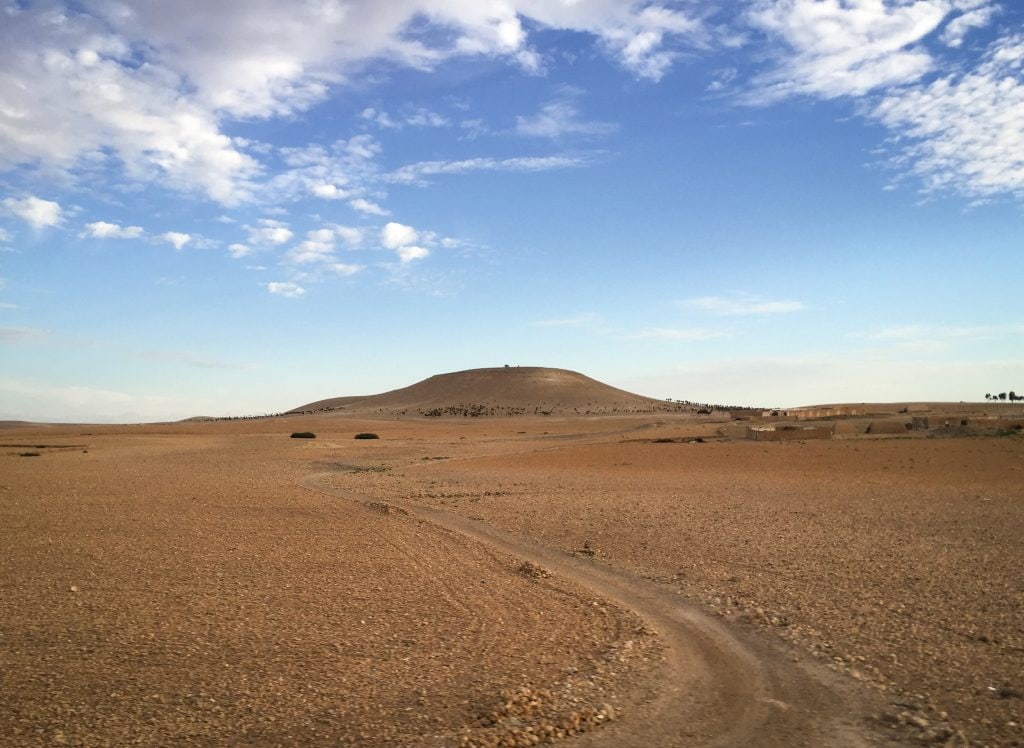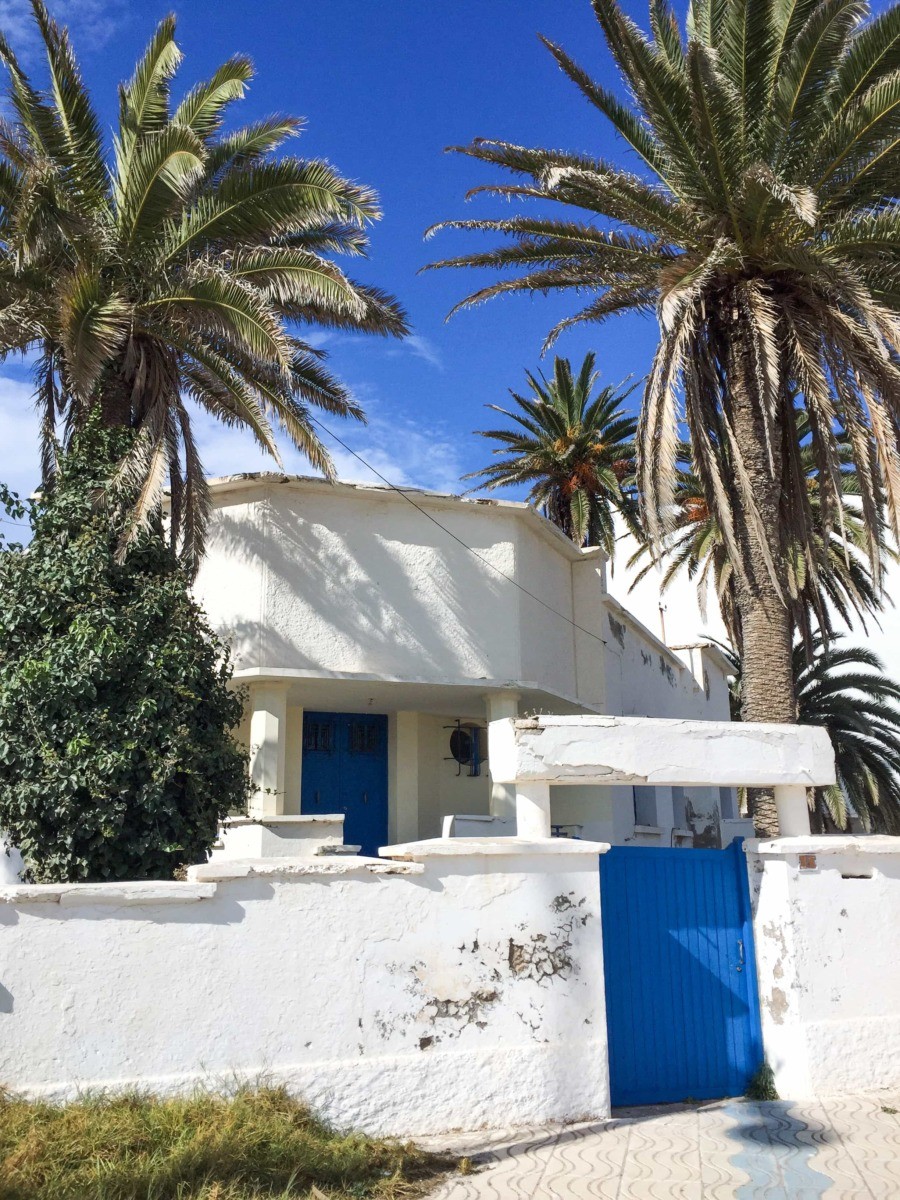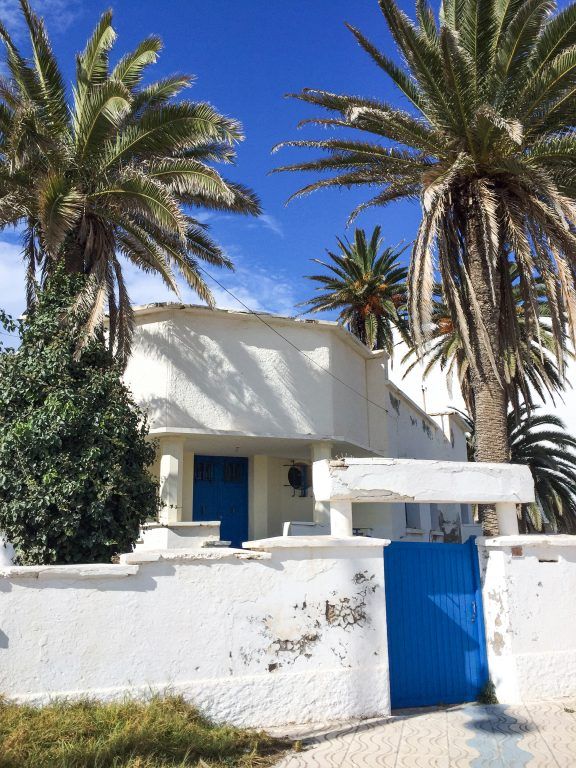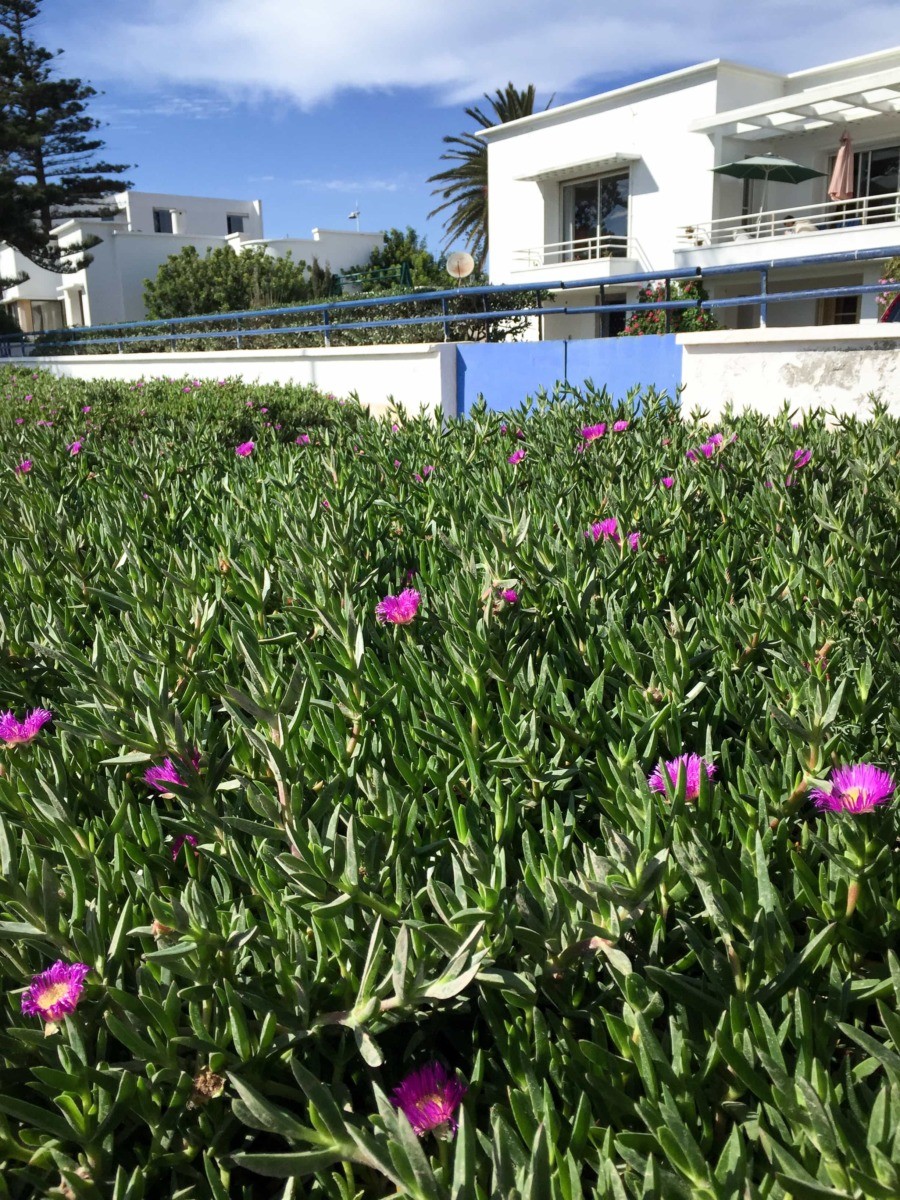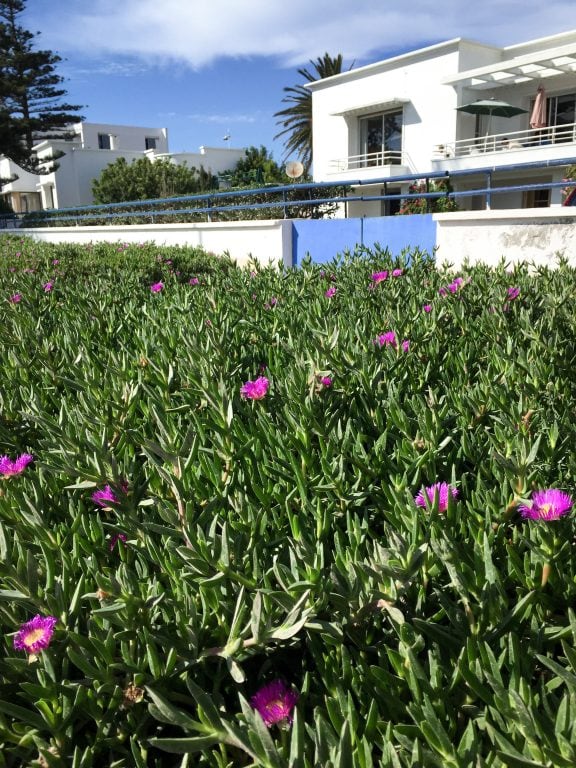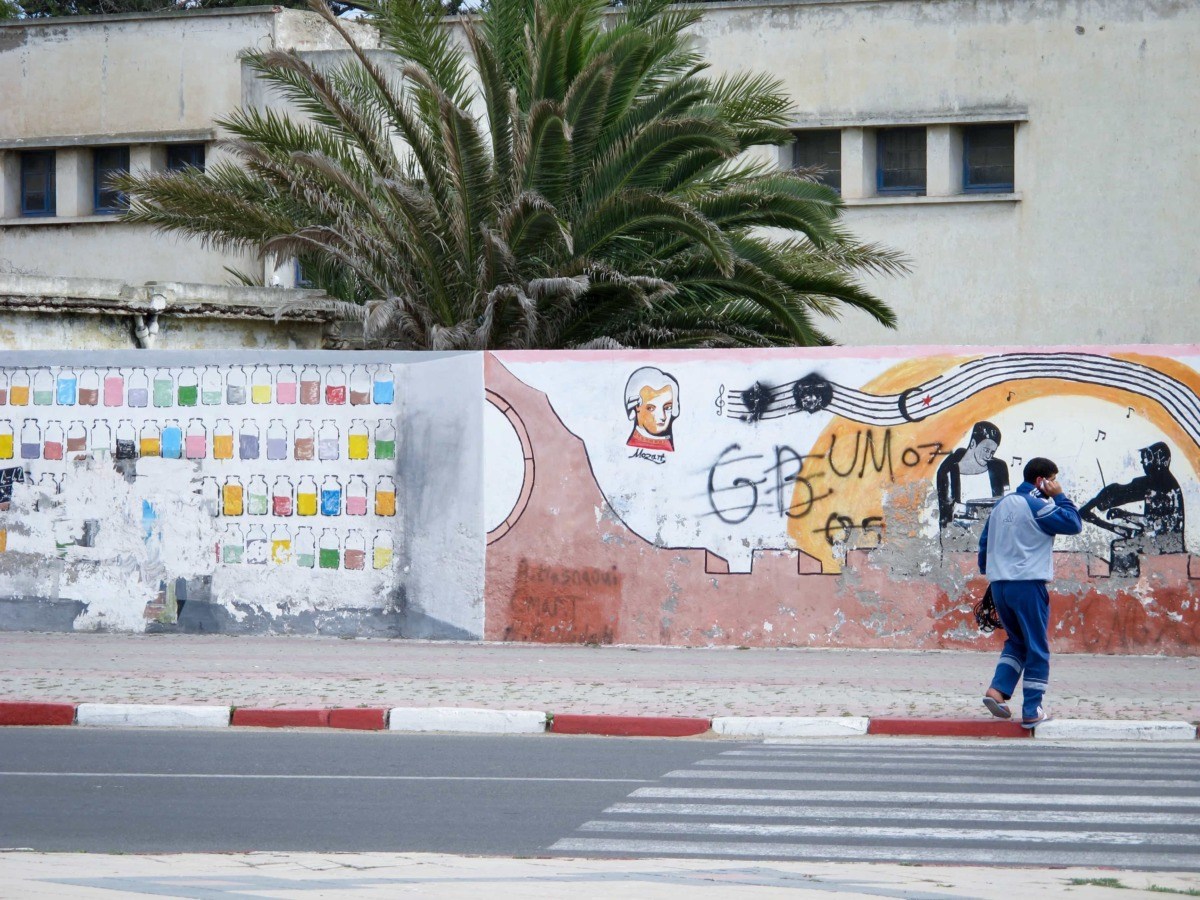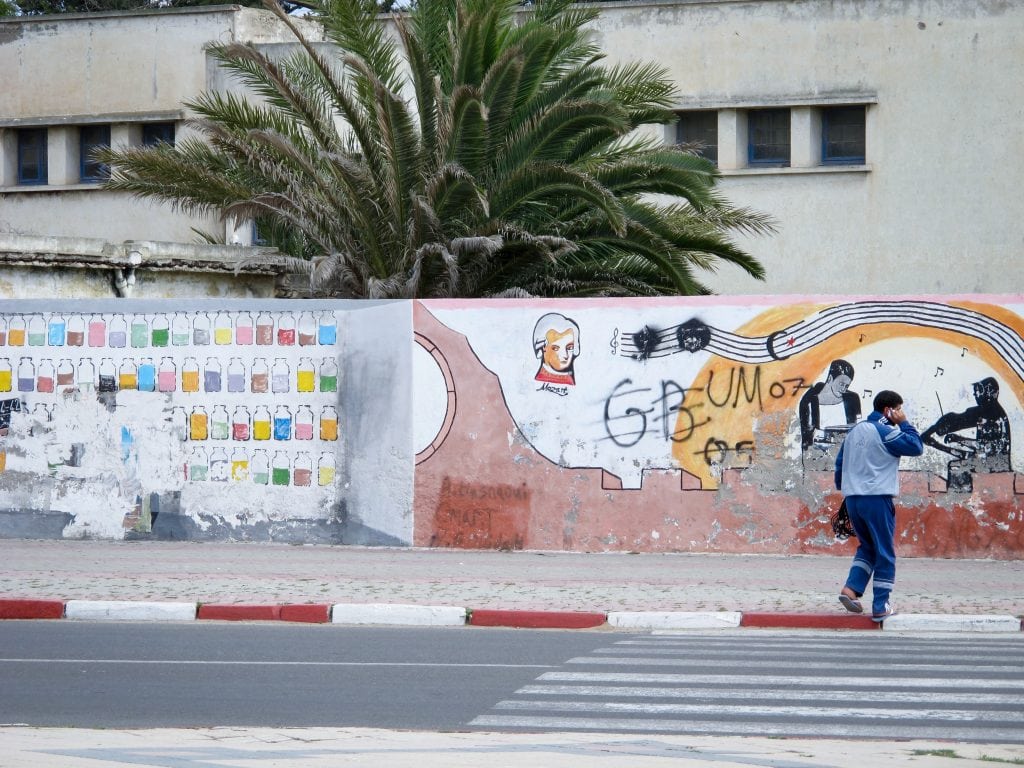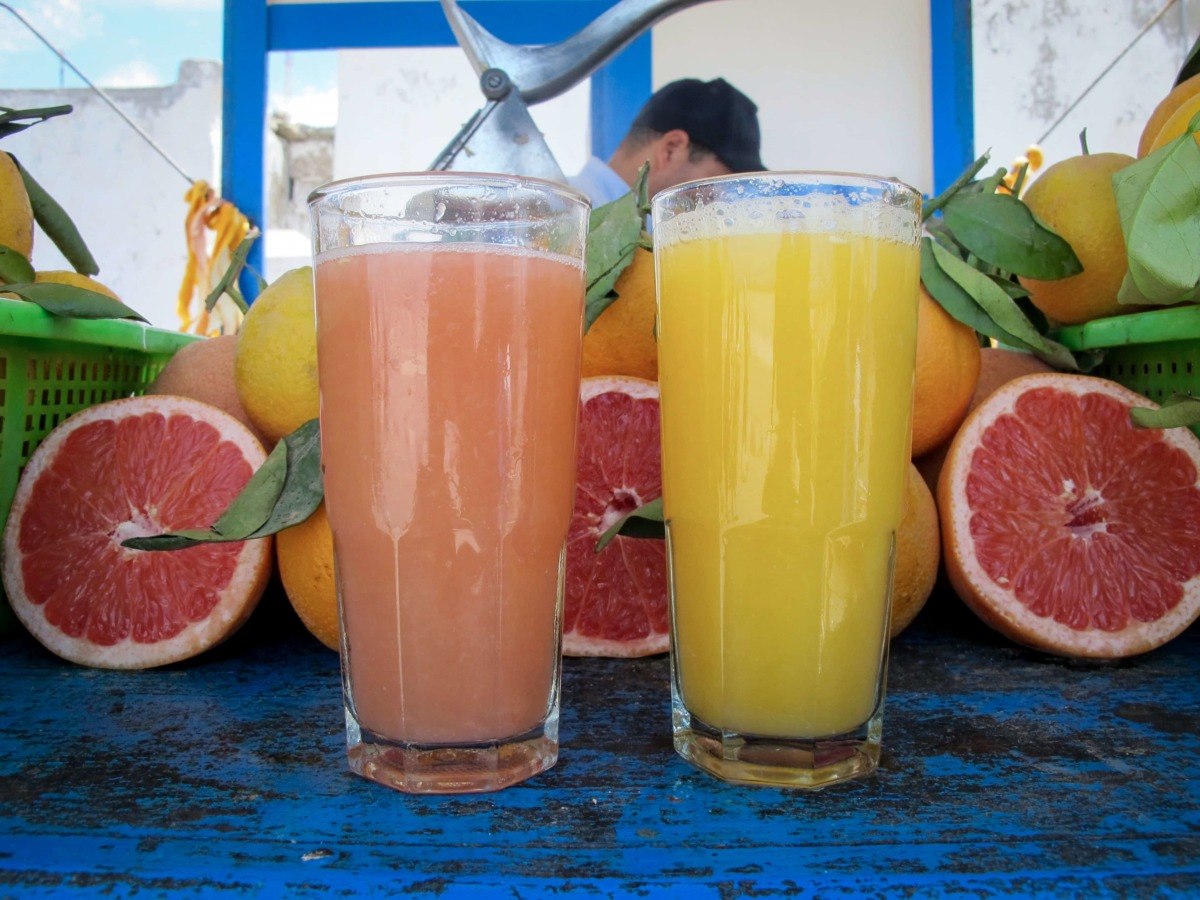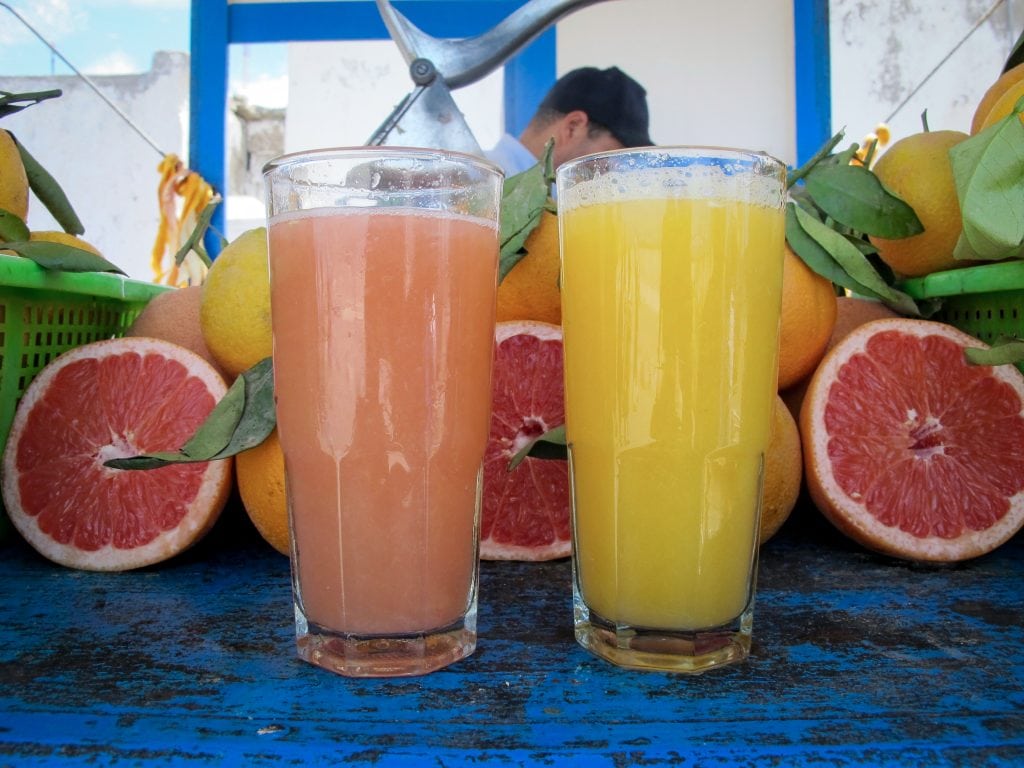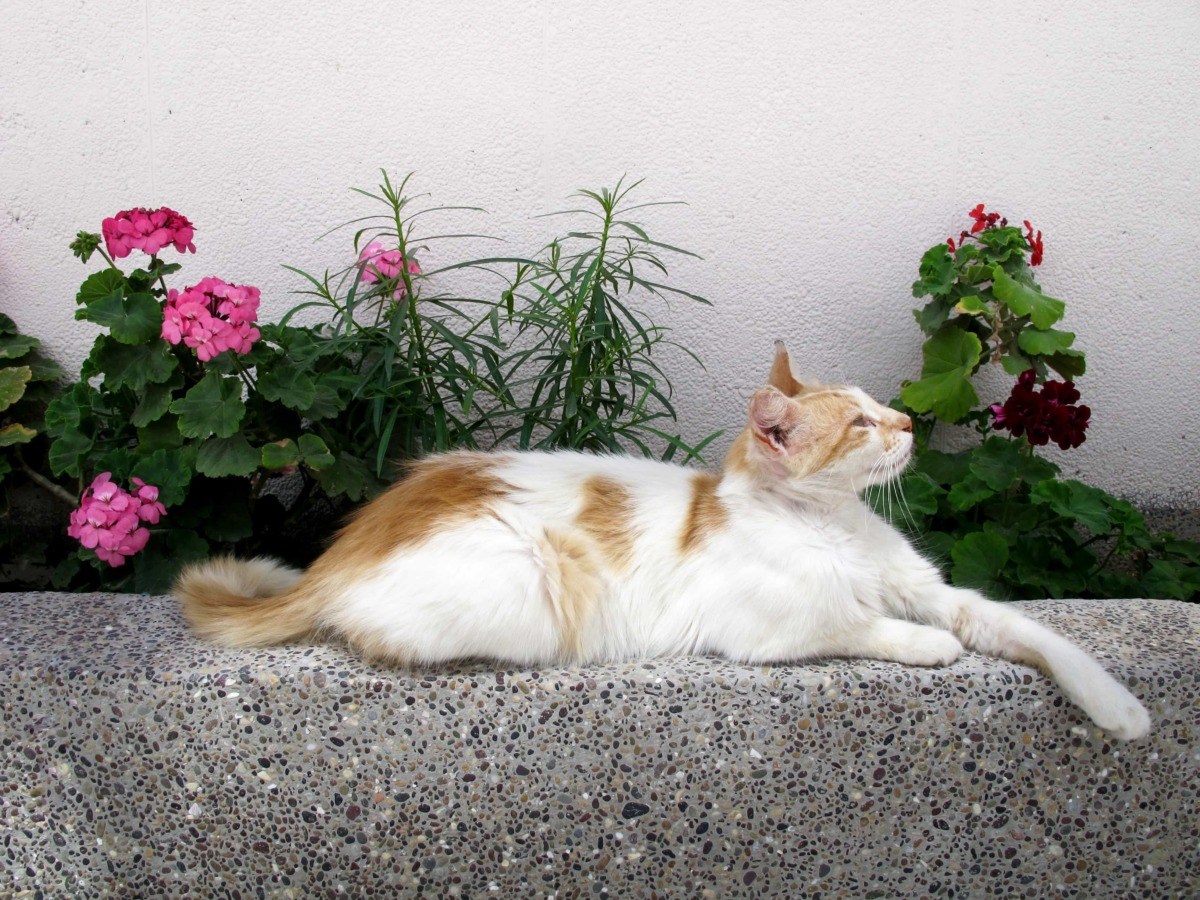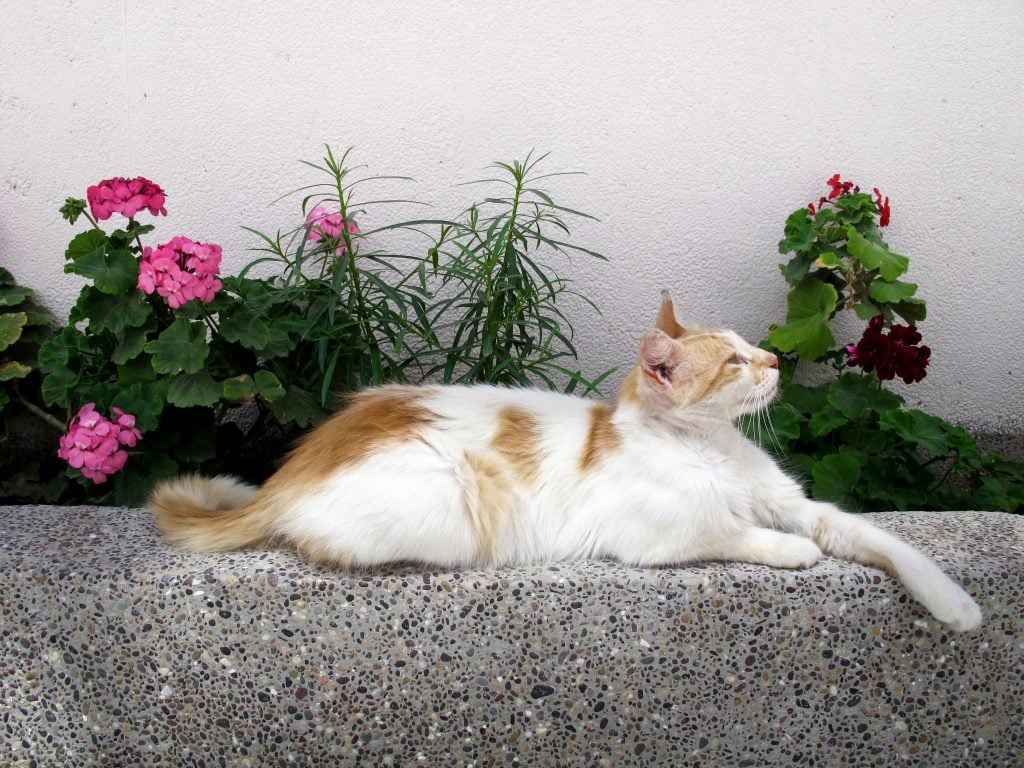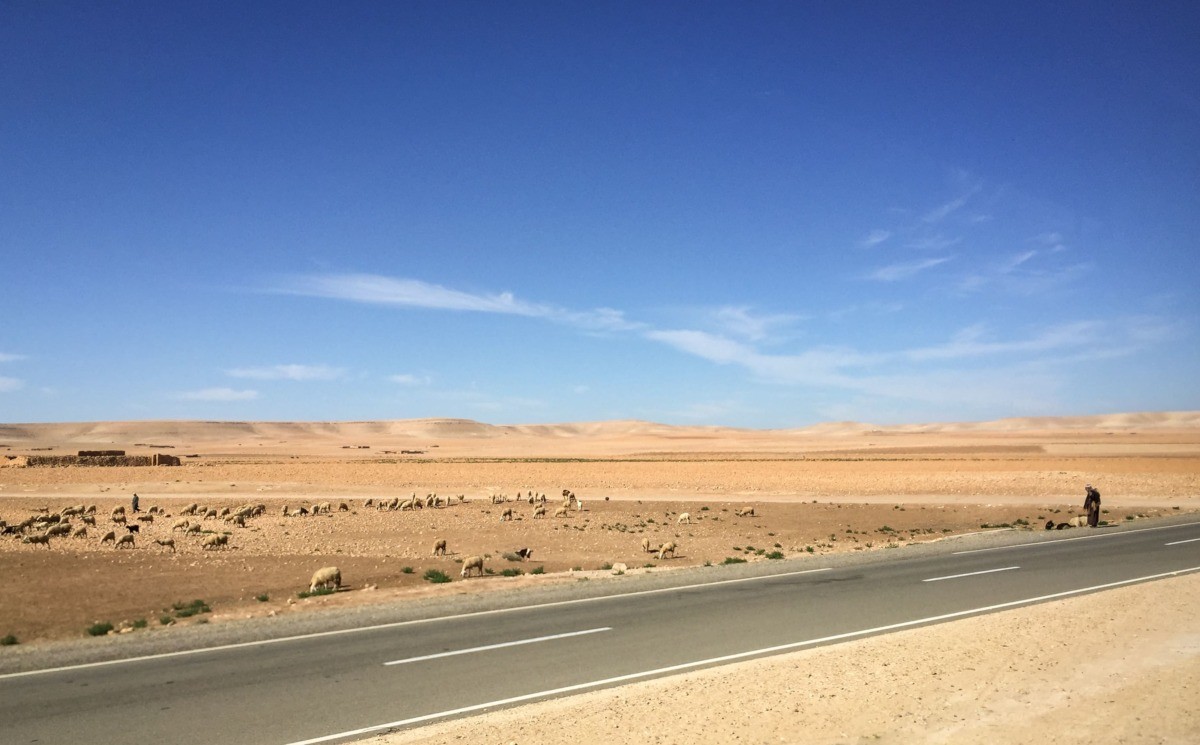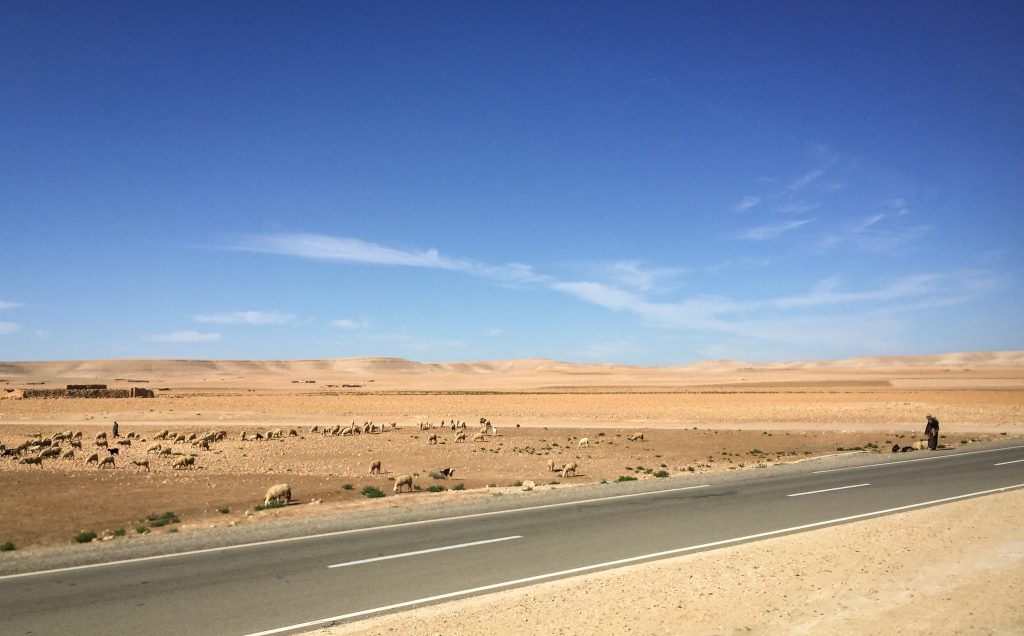 I don't have much to say about Essaouira aside from my brief experience there, but to read more about the port-city, you can check out the following articles and resources:
Essaouira: a mini-break in Morocco by The Independent
Bus tickets with Supratours
Essaouira, my beautiful by The Midnight Blue Elephant
In addition, YES, you can see the goats in trees on the road from Marrakech to Essaouira, but please, be a mindful and ethical traveler and do your research prior to paying or getting up close with them. To read more about the goats in trees and why it is not ethical to partake in any tourist shots or activities with them, read Annika's article at The Midnight Blue Elephant called Scapegoat.
To read more about my time in Morocco:
First-Time Travels to Marrakech, Morocco
PIN IT FOR LATER!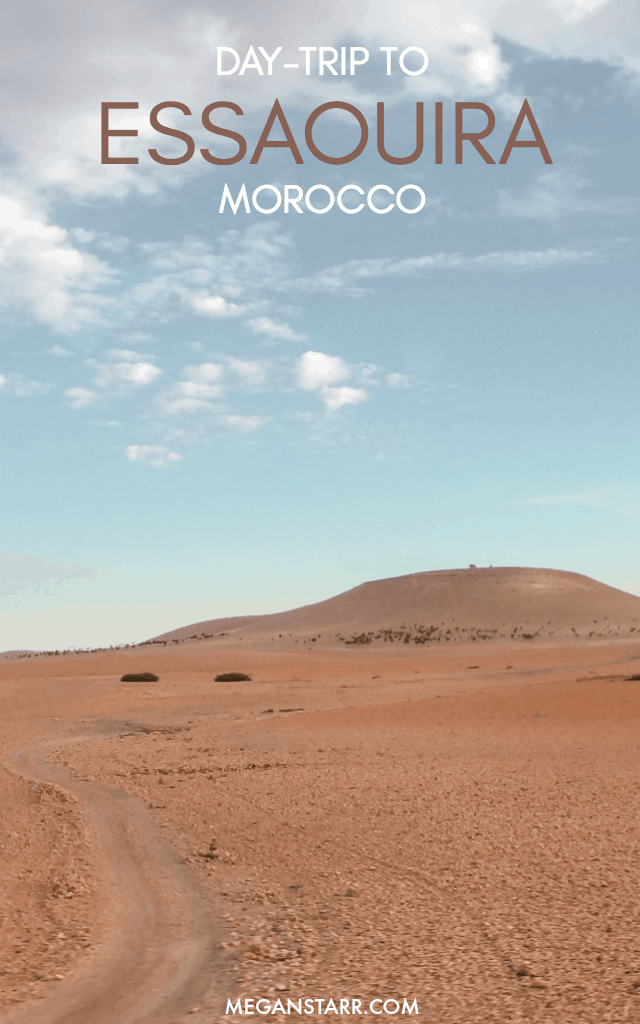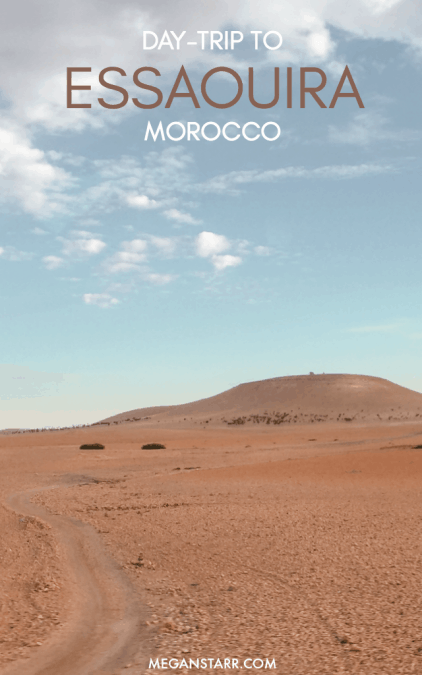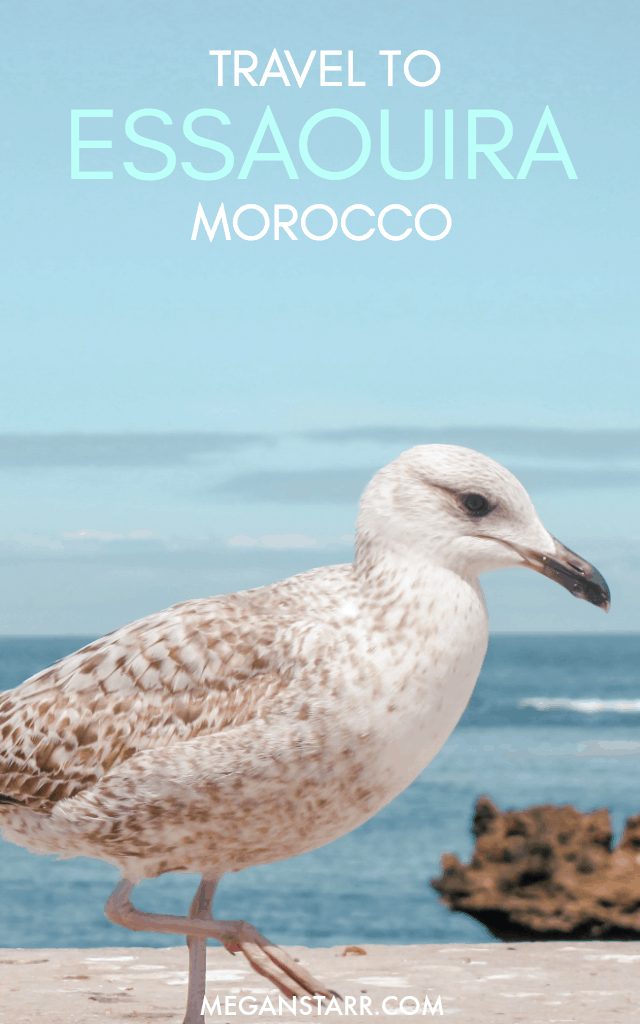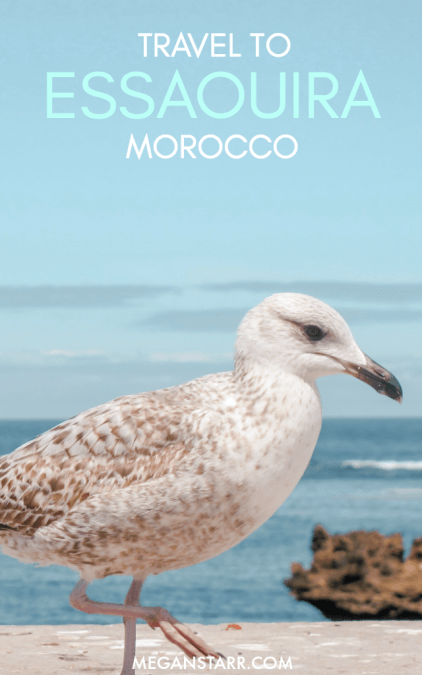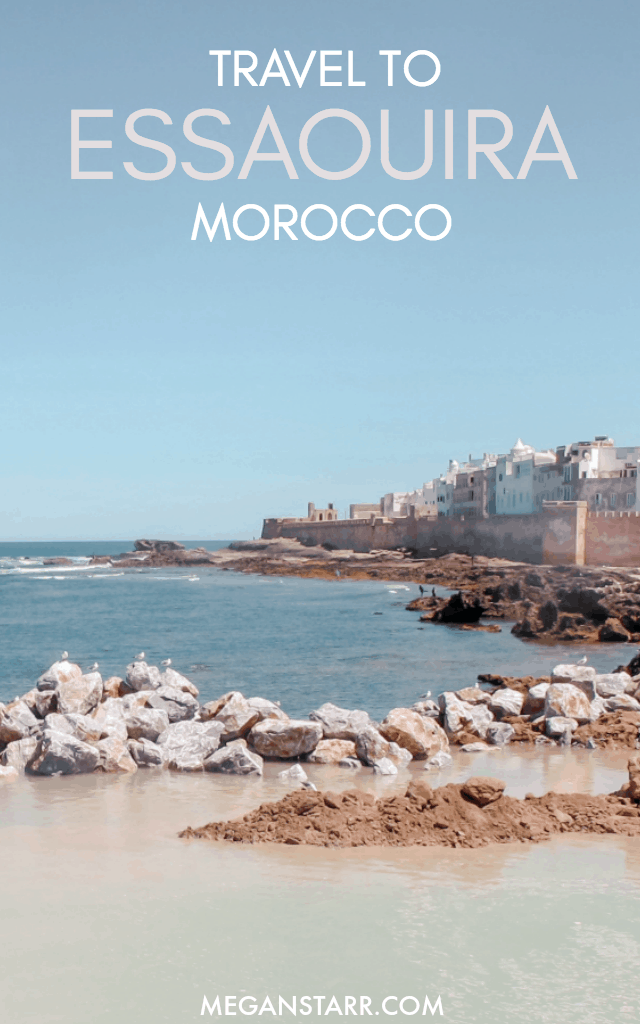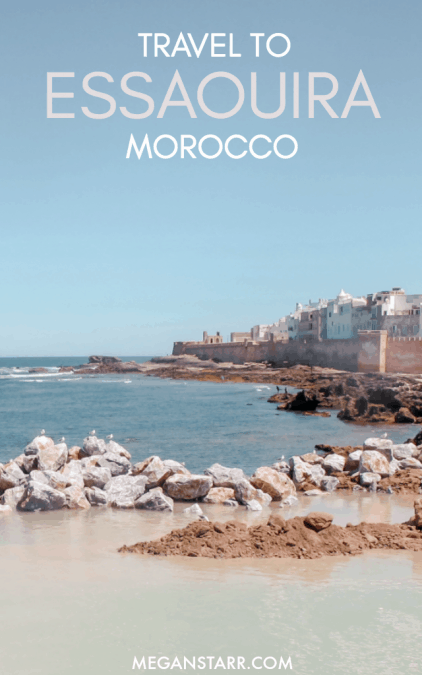 BE SURE TO FOLLOW ME ELSEWHERE AROUND THE WEB!
[powr-social-media-icons id=f421521d_1499856820319]