The topography of France feels like it was sketched to seduce travelers with its enormous charm. Right from the gorgeous landscape to the undisputed culinary excellence, nothing can beat the magnificence of France. Taking a stroll through the streets of France acquaints spectators to some of the world's most awe-inducing landmarks and architecture. Also, the streets resemble more to a ramp with beautiful beings clad in designer apparels.
All this and more is up for to be experienced in the land of enigmatic France. And travelers leave no stone unturned to explore the nation, no matter the season. With uncountable tourists making their way to France, it becomes essential that one knows the laws of how to behave in a foreign land so as not to upset the locals around. Hence, take heed of the below mentioned do's and don'ts to spare yourself the disapproval of locals. Grab the best round trip travel deals to France and let this spectacular country win you for life.                     
The Do's

Learning French phrases acts as savior
The French language has always piqued the interests of people sometime in their life. Romantic and soothing as it sounds to the ears, when you have plans to go to France, learn a few French phrases. It will help you in situations when you want to explain yourself better to people who don't speak the same language as you. And, though most of the people understand basic English, there could always be exceptions. So, get your tongues wagging in French as soon as you plan to book low cost airline tickets to France.            
Brush up your greeting skills
French people are known to be amiable folks and this reflects clearly when they meet and greet people or when they bid goodbyes. But, the style differs from one place to another. While in Paris, it's quite a common practice to kiss on the cheeks to greet and say goodbye to friends and family. In some villages, simply saying "Bonjour" does the work. Also, as you head to the village areas, people embrace a friendlier demeanor to strangers and are often seen smiling than in Paris or other metropolitans in France. So, observe and react accordingly.
Work on your fashion game
Touted as the fashion capital of the world, Paris' fashion fever is contagious. And how could the nation itself escape its symptoms. Take a step into any part of France and one thing that will surely catch your attention is the oh-so-fashionable French people. Whether they head out for work or go for a leisurely walk, you will always be impressed by their apparels. You don't want to rewrite the stories of rags and riches. So, before packing your bags to France, splurge at some high-end stores and get yourself some chic apparels to put your best foot forward in France. Dress up and step out. Ditch the sweatpants and sweatshirts, for once. You will feel good, trust us!
Be gracious to your host
When in France, if you happen to make friends with French people, you've got something going really right for yourself. Believe us, it's a privilege. And, if you're invited over for lunch or dinner, make sure you don't turn up empty-handed at their doorstep. It's considered rude. Grab a bottle of wine or a fresh bouquet of flowers for your host. Also, be on time and dress up neatly. Once seated for the meal, do not give in to the heavenly aroma of the food. No matter how enticing it looks, wait until your host pronounces, bon appétit. And eat with grace. A token of advice, finish everything served on your plate.           
The Don'ts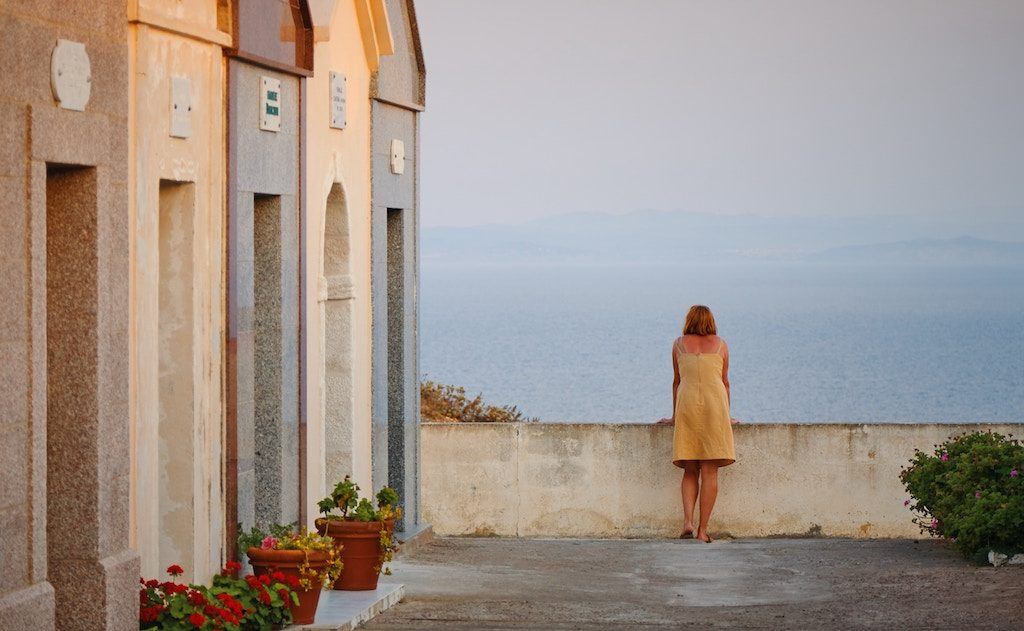 Skip talking about politics, regional and other sensitive topics
As geared up as you may feel to dig into the details of some political, social or regional topic, steer clear of them. French people do not appreciate talking about such topics. Well, this does not mean they snub opinions or dislike debates. But why get into all of this in the first place when you're touring around for fun? You can always strike up a conversation about sports, fashion, and music with them. They would love it.
Turn down the decibels, unless…
French people are one of the most poised populations in the world. They exude etiquettes like it originated in France. Wherever you go in France, you will come across people who are quite gentle, calm and soft-spoken. So, when you are headed out in France, talk softly in public areas unless you want to earn yourself the remark of being rude and ill behaved. We know people tend to go overboard when they are in vacation mode, but try to keep it to yourself. Being frowned upon by locals shall be the last memory you would want to take away from France.  
Your beverages won't be served with ice
Yes, you read it right. French restaurants do not serve ice. They are not very fond of adding ice to their beverages. Hence, it is customary to receive your beverage without it. Do not ask for it because you will be turned down. And do not complain, they don't take it in a good stride. Instead, we recommend that you savor the fancy drinks because undoubtedly they taste like heaven. Just learn to enjoy things the way they are done on foreign lands. After all, it's all part and parcel of traveling.      
The service at restaurants is rather slow
France is globally reputed for it's culinary. And, French people love to spend time savoring the rich and exquisite flavors. You may be used to grabbing quick eats but that's not how things roll in France. Be patient and enjoy the company of your friends and family in a cozy, fine ambiance of a restaurant or café while your food is being cooked. And, trust us, the wait is every bit and every bite worth. Set aside time to eat whenever in France. Don't just kill the hunger, treat your taste buds to food glory.
Now that you're well-versed about how to conduct yourself in an amicable demeanor, start your search for the best flight deals online.
*This post is a guest post.