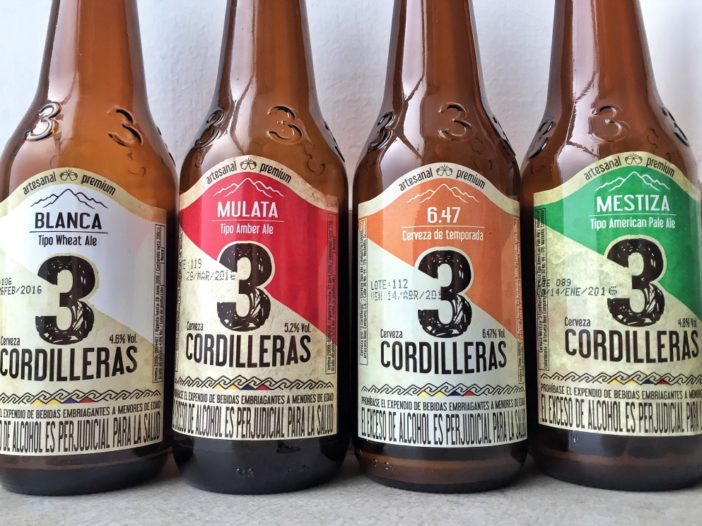 This post may contain affiliate links which means if you purchase something through that link, we will make a small commission at no additional cost to you. Think of it as buying a cup of coffee for us on someone else. Thanks and enjoy!


I keep a fairly low profile with this blog and don't talk about other interests I have on it all that often.  I may mention a few here and there, but I don't touch upon them in great depth.  But something I am truly passionate about and have been for nearly twelve years is craft beer.  Does that 'twelve years' date me a bit?  Probably…  Sorry to those of you who could have possibly believed I was still in my twenties (and a sincere 'thank you' if you did).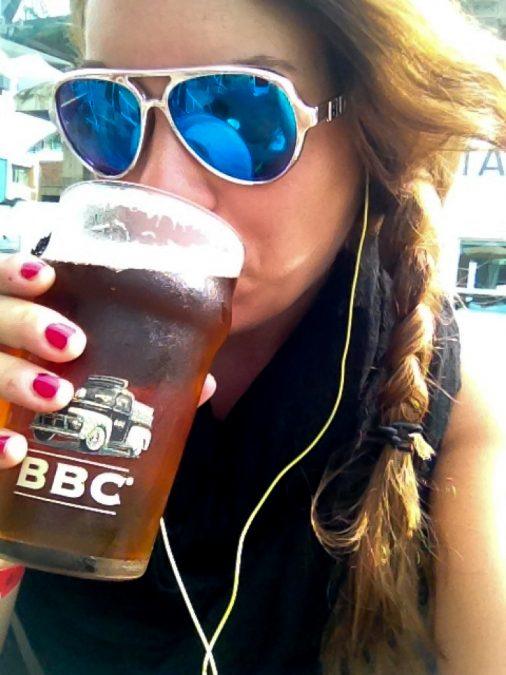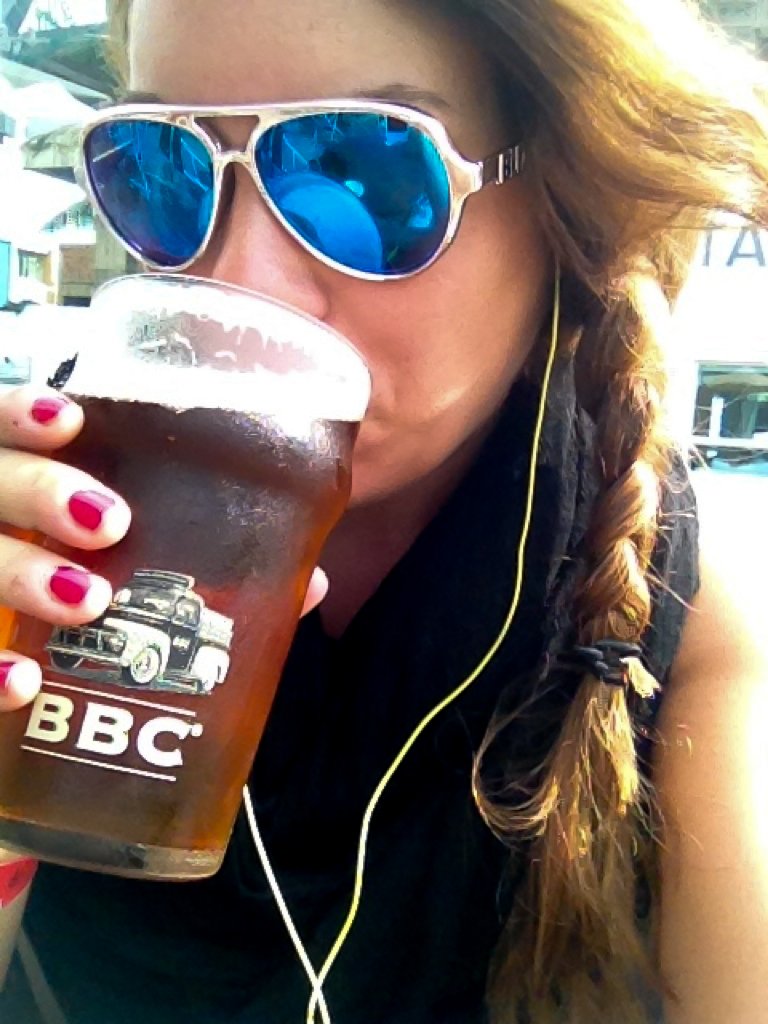 <Celebrating my 31st birthday solo in 2014 in Cartagena, Colombia with a Bogota Beer Company brew.>
I have never found a germane way to incorporate that interest on this blog, on the other hand.  I mostly write about Scandinavia and the east, and writing about beer just seemed to be a bit ill-suited, even if I was trialing beers in those regions.  Besides… it's not like I could afford to drink beer when I lived in Norway.  Well, at least not all that often.
But beer plays a factor in the way I travel to an extent.  If I'm financially deprived (my way of saying 'on a ramen noodle diet for the month'), I sometimes look at Pint Price for the cheapest places to grab a drink around the globe.  Regardless of whether or not I plan to drink in the location, the price of a pint is typically a decent indicator of the costs of other goods there.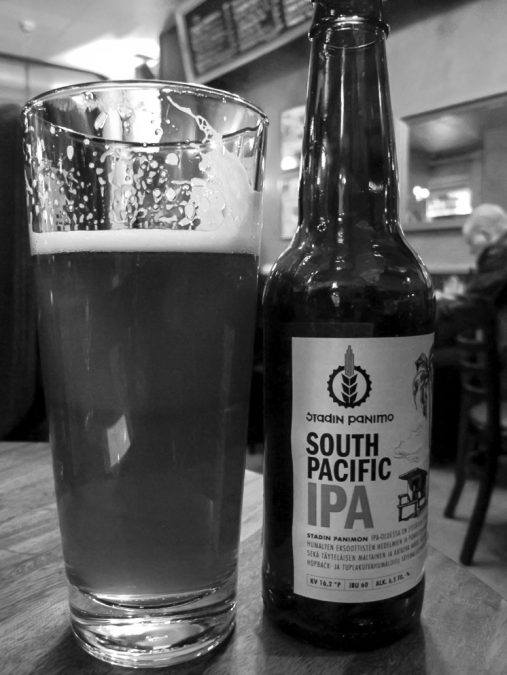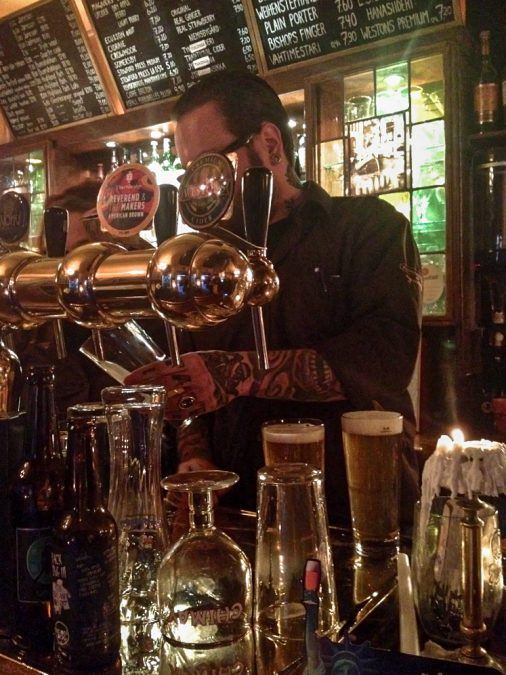 <Ain't no craft beer scene as undiscovered as Helsinki's is at the moment.  This is from Hilpeä Hauki in Kallio.  Drinking craft beer is just one of the many fun things to do in Helsinki.>
I also will chat with local or craft breweries prior to going to get an idea of the scene.  Yes, I actually make contact with these people beforehand.  They inform me about locations around the country to find their beers and will also give me the names of the best bars and pubs in the cities I plan on traveling to.  This has been immensely helpful on more than one occasion.  It is not to say that I won't pop into local bars whilst perusing the city because I tend to frequent these more and rarely make any solid plans.  But I always make an effort of visiting at least one or two of the bars suggested for a good craft beer.
One of my favorite things about craft beer is the way certain countries are embracing it these days.  Did you know Belarus has a pretty decent beer and craft beer scene?  You may not find out about it via the internet, but if you play around on Untappd, the Belarusians on the craft beer app use it with fervor.  A craft and imported beer pub has even opened in recent times.  Ukrainian craft beers are starting to pop up in the country, particularly in L'viv and Kyiv.  Bratislava has a worthy bar (near the fortress no less) called Le Šenk that specializes in Slovakian and Czech craft beers, with a few from elsewhere.  Craving Hungarian craft beer?  You'll have your pick in Budapest.  But make sure you stop by Jónás Craft Beer House and have a drink literally right on the river.  It is my favorite place for a beer in the city.  And Estonia?  Sooo far ahead of the game right now.  Gambrinus off of Rüütli in Tartu is amongst one of the best craft beer shops I've seen anywhere in the world.  And Estonian craft beers are good.  Really good.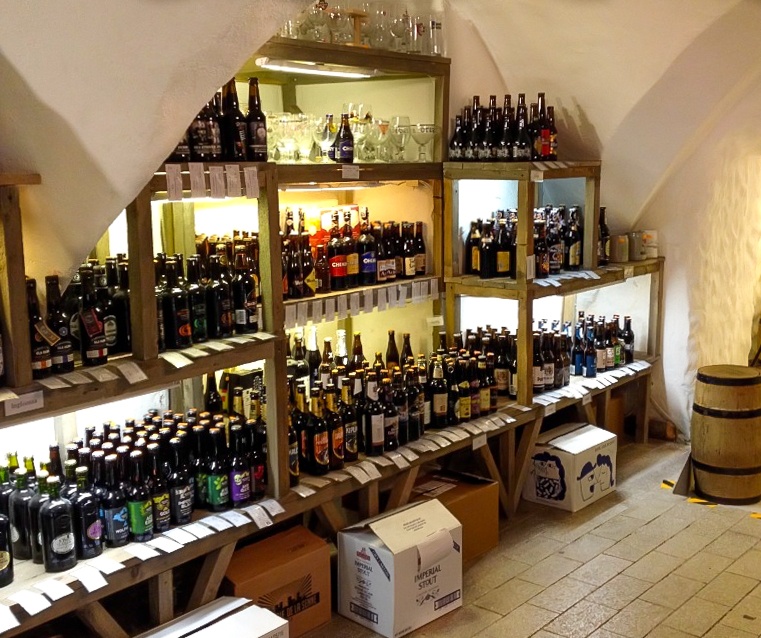 <Gambrinus in Tartu, Estonia.>
Everything I wrote about probably means very little to those of you lacking interest in craft beer.  No shame- I like wine but can't tell the difference between a carton of the cheap stuff and a bottle costing $200, so I completely get it.  But… the craft beer culture in certain countries is actually a bigger deal than many consider it to be.  Hell, there is even craft beer in Bhutan these days.
Just twenty-five years ago, it was illegal to be an entrepreneur in the Soviet Union.  Yep.  If you were a 'creative' at the time, you almost always had to join a 'creative union' which was under strict ideological supervision by the Communist Party.  And these parties did not include entrepreneurs, per say.  They included writers, artists, cinematographers, musicians, etc.  I'm not saying one ideology is better than another and I surely don't engage in politics on this blog, but if you can wrap your head around the aforementioned information, you can truly understand the importance of craft beer, and other like entities, in the east today.  This most definitely includes Mother Russia, where the entrepreneurial renaissance of the 1990s has turned lines for bread into lines for global investment opportunities, one spellbinding idea at a time.  Today, less than half of Russians believe entrepreneurship is a viable career choice, but that number is proliferating as our world continues to become flatter and better connected digitally.
The east aside, I will still almost always choose to support smaller and more local businesses headed by a creative soul with a dream.  Granted, all businesses are pretty much birthed that way.  But there is something truly special about going to a recently opened microbrewery founded by a guy who traveled the United States and picked up an affinity for the stuff along the way.  Or going to an artisanal coffee shop in Florence opened by a couple who found a passion for the stuff during their short stint in Australia.  I don't define these people as hipsters for this could very well be me if I ever took the time to brew my own stuff.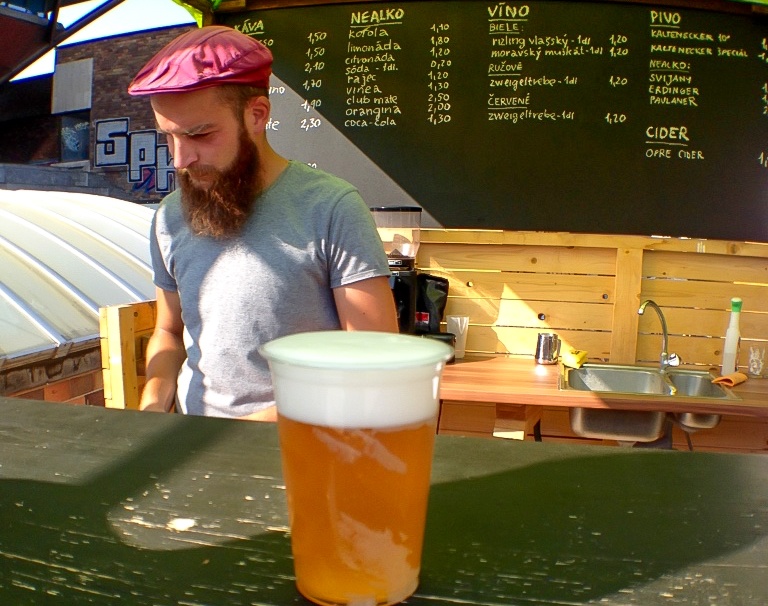 <Okay, he is probably a hipster.  Bratislava, Slovakia.>
In 2009, I thought it would be cool to drink a Kona Brewery Longboard Lager and an Alaskan Brewing Company beer (can't remember which specific beer) side by side in Astoria, Oregon at a local fish and chips shop.  You couldn't find the latter on the east coast or Great Lakes region of the United States, and I hadn't really seen Kona too available either.  A year later, I found myself in Kona, Hawaii at the brewery itself.  Three years ago in Oslo, I sat at a local pub and ordered a Kona beer on my birthday.  It brought back fierce memories.  Only a beer or a certain song has the ability to encapsulate me with such stirring recollections.  You can even find Kona beer here today in Frankfurt.  Anyone who knows how pitiful the craft beer scene in Germany is knows that only a handful of beers can be found in this country from abroad.  Every once in a while I will grab a Kona, not for the taste, but for the memories and nostalgia the beer brings me.  And from the bigger picture, I can proudly say I helped support someone's dream which started with bottling beers and kegs in Hawaii in 1995 and can now be found in over twenty-six countries and all fifty states.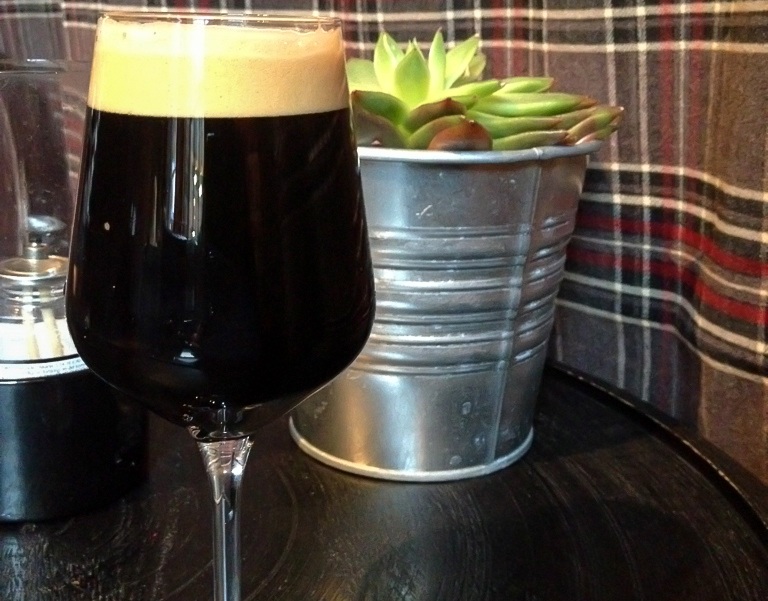 <Djævlebryg Gudløs, Imperial Stout from Denmark.  Gudløs means 'Godless' in Danish and part of the proceeds made from this beer go to the Danish Atheist Society.  You can get drunk and donate money at the same time.>
So, what does this have to do with my blog?  Pretty much nothing.
…….but sometimes (and just sometimes I promise) I'm going to write about the beer and breweries I've experienced while traveling, regardless of whether it is from a road trip through the Florida Keys, a quick jaunt to Bratislava, or a long week in Kyiv.  And sometimes I will share my experiences on social media whether I'm visiting breweries in Burlington, Vermont or enjoying a seaside beverage in Portugal.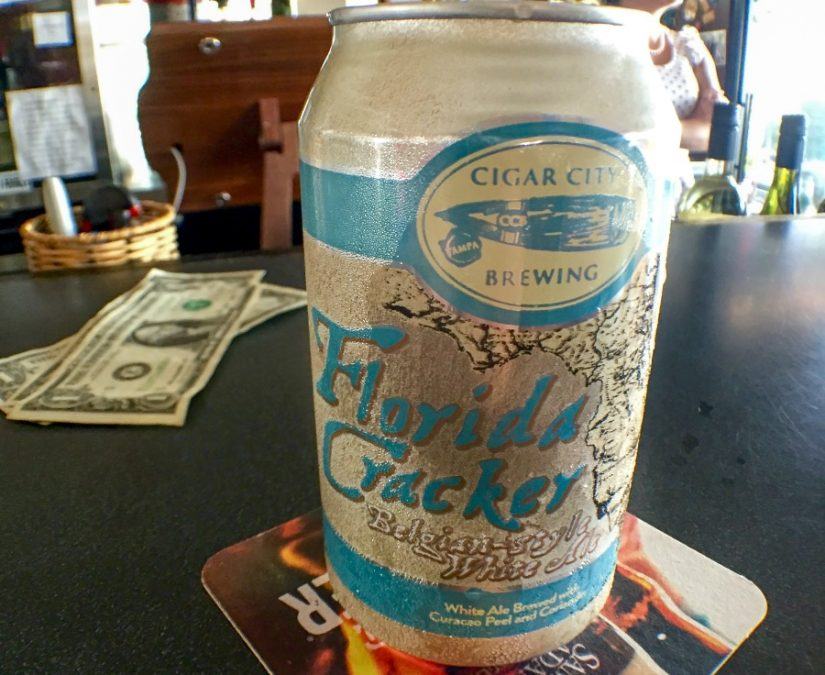 <Enjoying a Witbier by Cigar City at my favorite place for a drink in Key West- Cork and Stogie>
I rarely incorporate alcohol or beer on this blog, aside from my last two yearly roundups, but someone out there knows my passion for it because I do get asked questions on a more frequent than you'd expect basis.  I used to conduct beer tastings in the US, I've worked behind the scenes on a travel show for the Travel Channel (regarding alcohol, of course) creating itineraries and contacts in certain countries, and I spend a lot of my time traveling interacting with young, and occasionally older, entrepreneurs and creative minds who just want to get their product and brand out there.  It would be a shame to not subsume some of that information on a platform like this every once in a while.
Craft beer has played an important factor in travel for me over the years and I can't wait to share some of the cool breweries and people I've met over the years on my little piece of the web.