While virtual meetings proved useful during the months where the movement was restricted due to Covid, most companies are eager to return to some semblance of normalcy and pick up on pre-pandemic activities, such as business travel.
Business travel has once again become a reality in the last few months, with companies sending employees to visit clients and suppliers instead of using video call forums to conduct meetings.
However, the specter of Covid still looms large as many regulations and restrictions remain in place to ensure public safety. Many of them relate to travel, making the latest restrictions critical information for business travelers. Here, we discuss what you need to know about Covid testing and business travel.
Tests are mandatory for most international destinations
Most countries require a negative Covid test result for anyone wishing to enter their borders. In addition, domestic destinations, such as convention centers, may require visitors to prove they are not Covid positive before engaging in face-to-face activities.
Many private medical services offer business COVID testing in London and other cities around the world for people planning to travel. These companies may also provide at-home tests, which is ideal for business travelers who are busy preparing for their trip.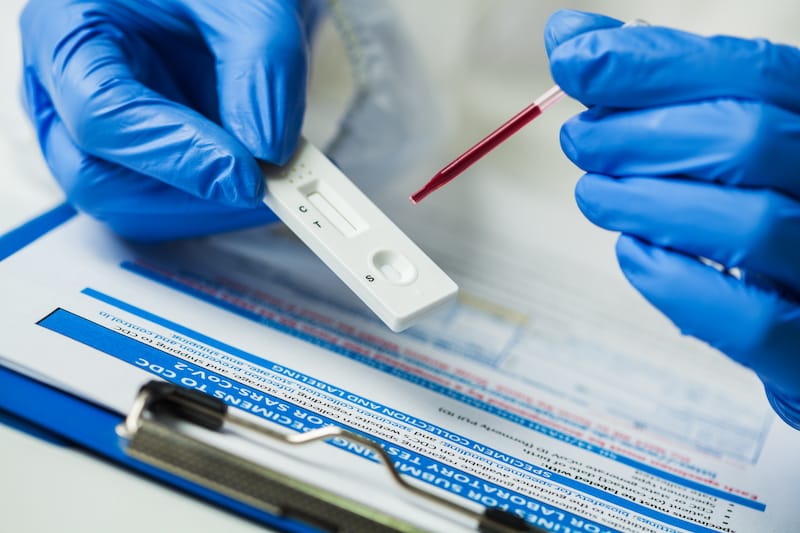 In addition to tests, these companies may provide IV therapy treatments to boost your immune system, help with rehydration, and facilitate recovery after a long business trip.
Many laboratories are overwhelmed, especially when Covid infections are climbing. Therefore, using private, in-person testing companies allows for quick, reliable results. These companies offer time-efficient services, often with same-day results. This means that clients aren't inconvenienced by late Covid test results.
Test types
Requirements vary from one destination to another regarding what Covid test types are acceptable. Therefore, travelers should research the public health guidelines applied at their destination and ensure that their test complies with them.
Most institutions prefer a PCR (polymerase chain reaction) test, known for its reliable accuracy. Business travelers rely on new rapid PCR testing technology that renders results within hours rather than days. Prompt results are especially important as test results must be no older than 3 days prior.
In some cases, antigen tests are also allowed. However, their accuracy is not the same as a PCR test, so the latter is preferred.
Even fully vaccinated travelers still have to supply a negative Covid test result as studies show they could still contract this disease. Even though they may experience less severe symptoms than those who are unvaccinated, they can still transmit Covid to those around them. Some countries are shortening quarantine periods for vaccinated people but will still require a negative test result.
It is all about the timing
Timing is everything when it comes to Covid testing before a business trip, as results may not be more than 72 hours old. After that, they are deemed outdated and will not be considered. This places many travelers under pressure, especially in areas where results take longer due to the surging demand for tests. Managing this process through a private company is advisable.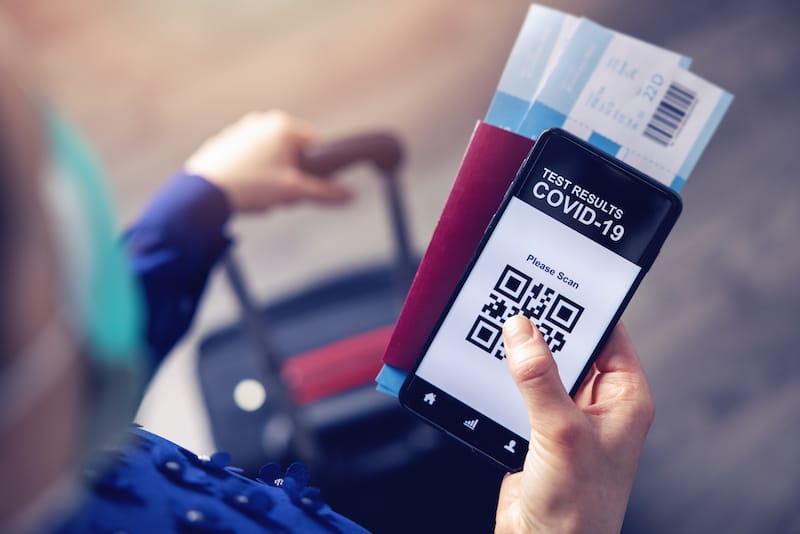 Knowing when to take the test and get valid results timeously is a balancing act. Leaving testing too late could see a traveler's plans put on hold, something business travelers cannot afford. Having a test too early could render its results outdated and invalid when the traveler presents them. Rapid PCR testing is the best option even though it is the most expensive.
Test result certification
Unfortunately, travelers cannot merely state they are Covid negative and expect to board a plane or enter a venue. They need written proof that shows their results. This certification requires the test subject's name and an identifier, such as their date of birth or passport number. It should reflect the specimen collection date, the test type utilized, the registered laboratory or institution that undertook the testing, and the result.
Travelers should keep soft and hard copies of their test results to submit an original document to authorities. The generally accepted norm is that test results should be English or contain an English translation if generated in another language.
Testing after travel
International business travelers should undergo at least two tests, one before they leave and another prior to their return. The Centers for Disease Control (CDC) recommends that travelers undertake another test 3-5 days after returning to confirm their negative status.
CDC guidelines further advise that travelers self-quarantine for 7-10 days upon their return as a precaution. This practice ensures everyone's safety and prevents a Covid outbreak. These guidelines are subject to change on short notice, so travelers should remain abreast of the latest developments.