I am very picky about where I choose to stay and especially where I choose to stay and recommend to my readers. A sweet spot for me is a hotel that is environmentally friendly or a hotel that just has a cool and hip atmosphere. It is very rare that you find a hotel that meets both the eco-friendly standard AND the cool and hip atmosphere one. But, Vilnius, Lithuania has a hotel that meets both and it is called the Comfort Hotel LT Rock 'n' Roll.
This hotel is undoubtedly the COOLEST place to stay in Vilnius and while I had previously heard others rave about how much personality the place has, I finally got to check it out for myself as I was recently a guest of theirs on my trip to Vilnius.
Eons ago, I stayed at a hotel in Vilnius that was so far out of the city center that it was situated near Akropolis Mall and needed a cab or public transportation to actually get into the center of Vilnius. After that trip, I vowed to always stay somewhere close enough to walk to the 'action' as I really don't love public transportation during busy hours because I am claustrophobic. After that trip, my other Vilnius hotels and hostels have been absolute crap.
There is no other way to put it. In fact, the bad experiences nearly deterred me from ever returning to the city for an overnight. I am constantly asked for Vilnius accommodation recommendations, but I never have one to give, which makes it an extremely difficult selling point for a city, especially a city you have visited so many times and really love.
Comfort Hotel LT is right in the heart of Vilnius. You can walk anywhere from the hotel. We loved that it wasn't directly inside of the Old Town, but was so close that we were there within five minutes. This gave us the opportunity to stroll an area that wasn't as littered with tourists and see a different side of the city.
We had a large Iki grocery store across the street, tasty Armenian food a stone's throw away, and we could take a different route into the Old Town by foot that allowed us to see and discover businesses we otherwise would never have even known existed. There are so many things to do in Vilnius, such as visiting the Museum of Genocide Victims, and we were able to do them all within a quick walk from the hotel.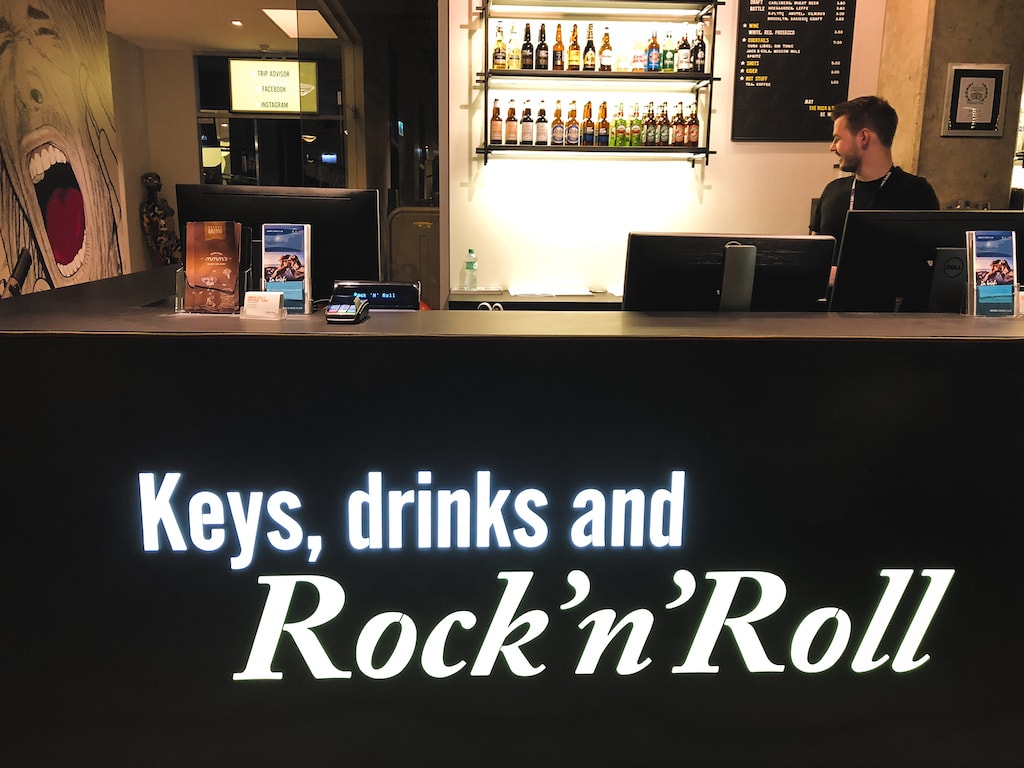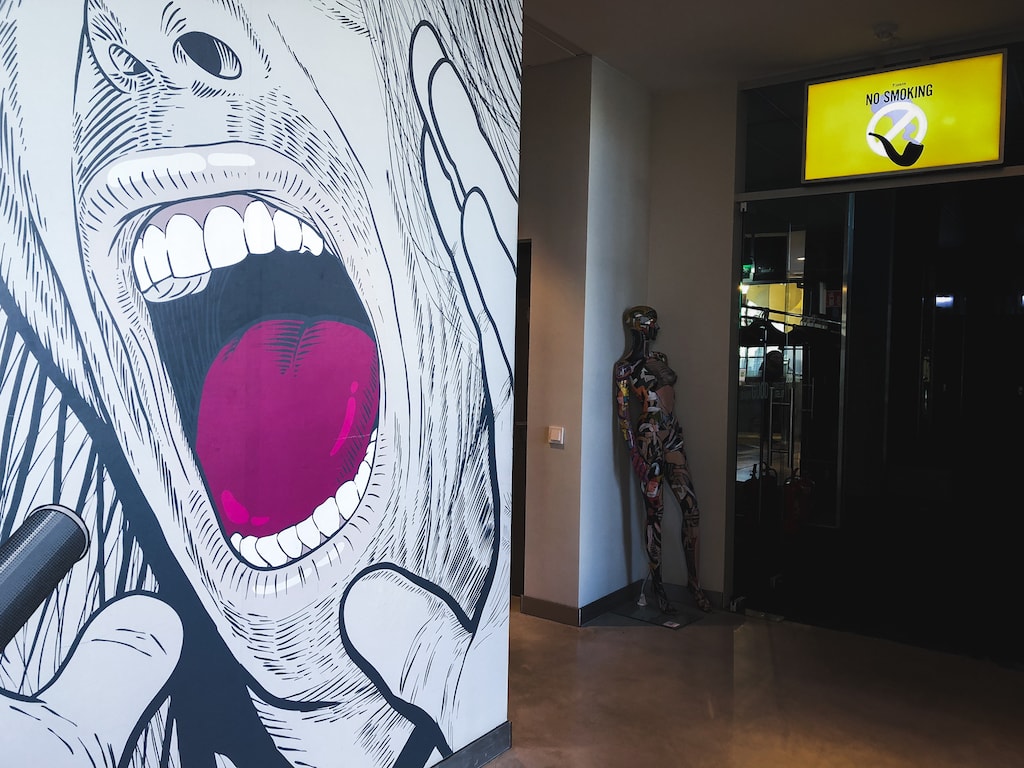 Our room had a large bed, very spacious bathroom and shower, and had artwork that really added to the aesthetic of the place. It is so different than the aura of the other places around Vilnius where you'll find tacky lace curtains and old rugs on floors. The room had so much personality and it was not a problem to find yourself comfortable in the room… so much that you almost wanted to pass up a trip to the city for the sake of chillin' in bed all day (whoops).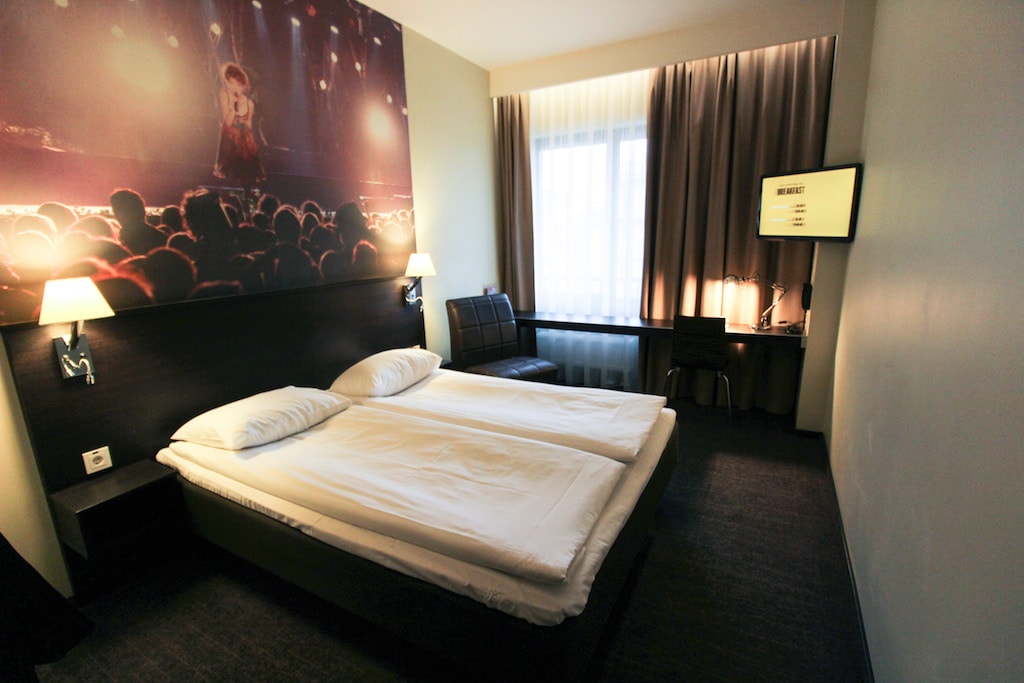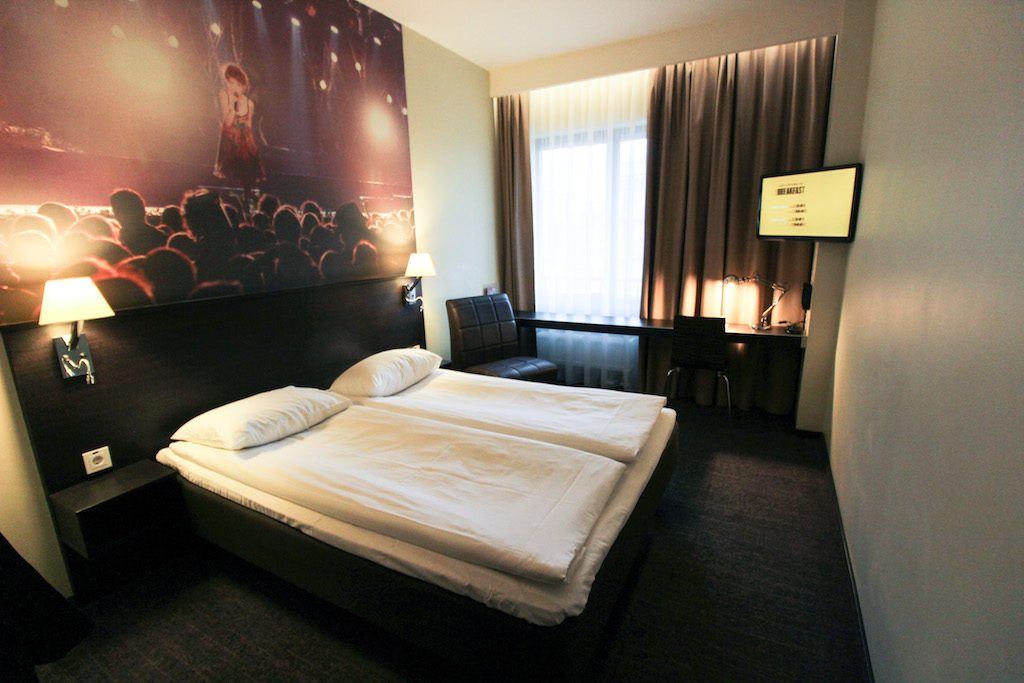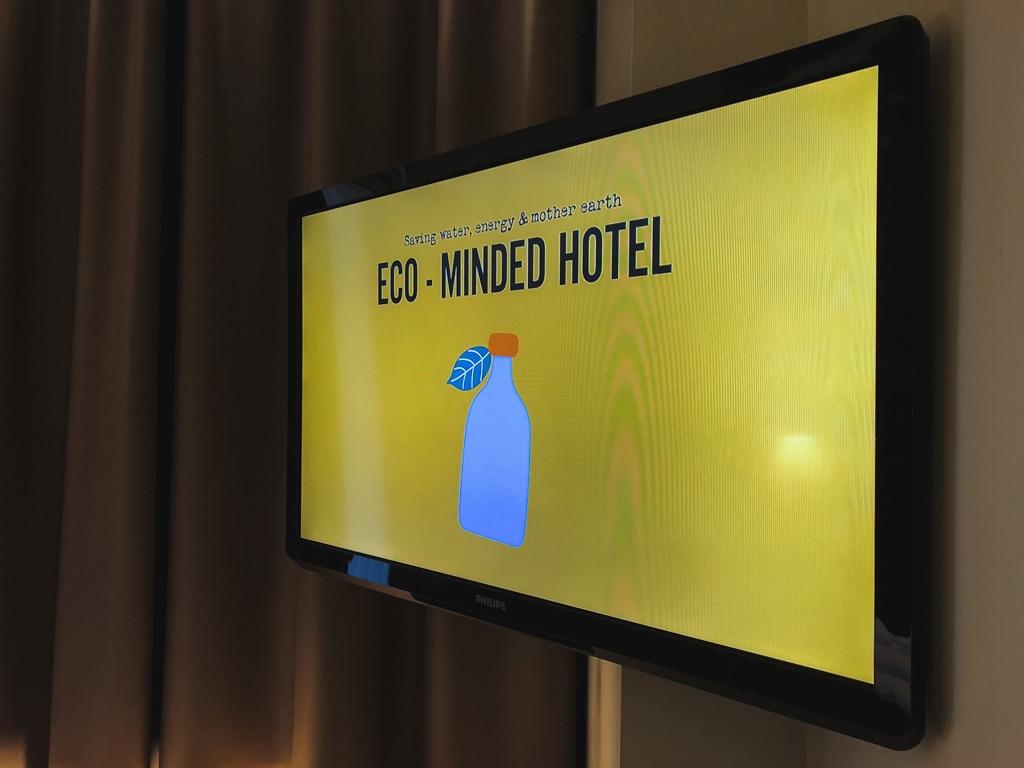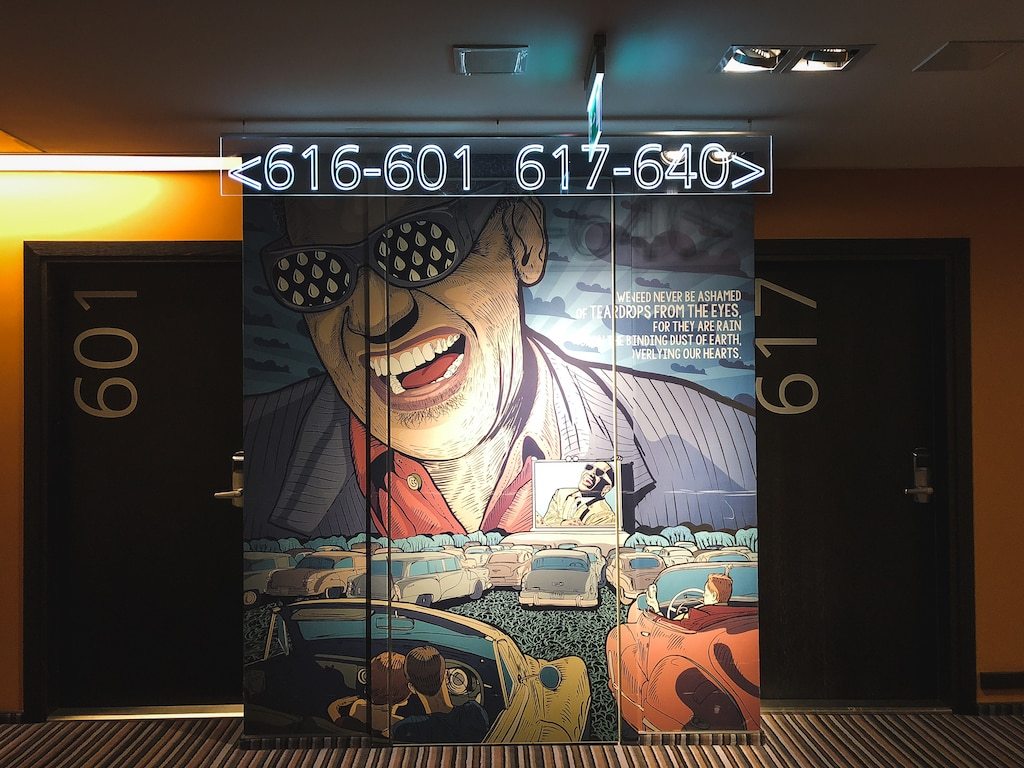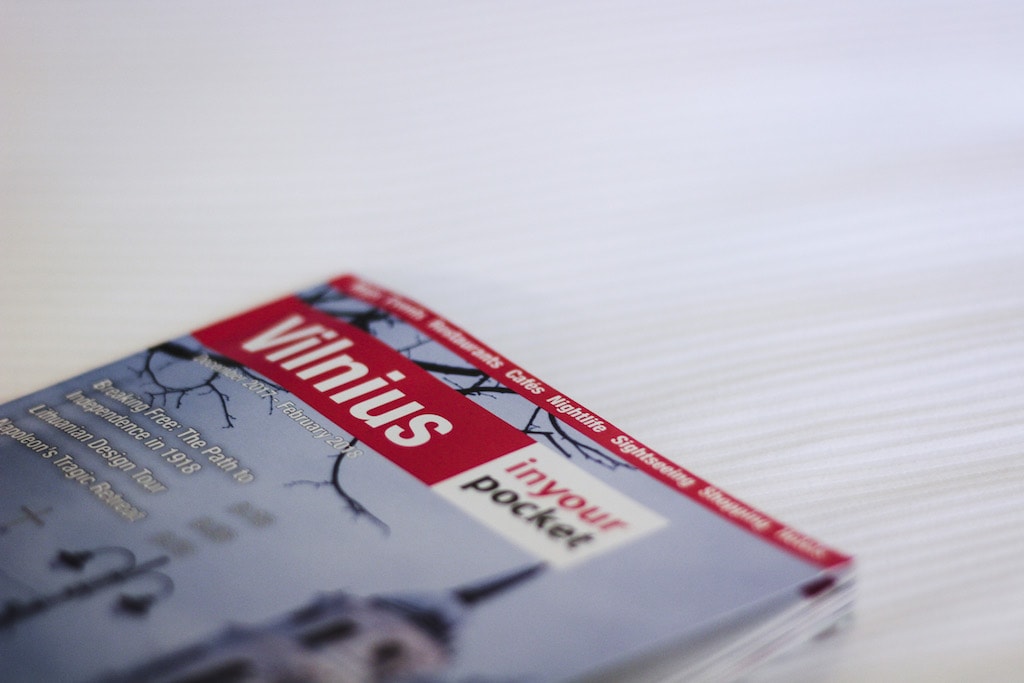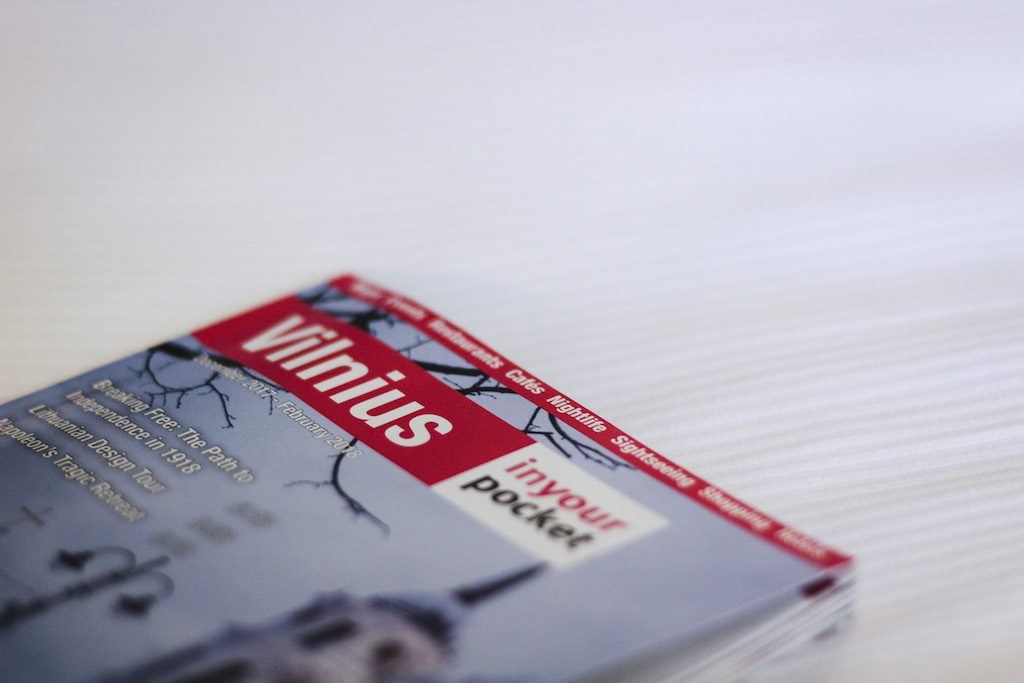 Another thing that really impressed me in the room itself was the desk area. Too many places I stay at don't have a desk inside the room and it makes working on the road extremely difficult for me. I often have to head to a café or somewhere where I feel obligated to spend extra money just to utilize a makeshift workspace and good wifi. My room alone had both and I didn't need to head anywhere to get stuff done. It is not easy to take part in things to do in Vilnius when you genuinely didn't want to leave your room!
Comfort Hotel LT also offers guests a daily, organic breakfast. Something that was on the breakfast buffet two of my three times eating it? DUMPLINGS. Consider me one happy customer. We were a bit late to breakfast every day, so it was nice to be offered a variety on the buffet that had traditional breakfast items such as granola and yogurt to things that can hold you over for lunch a bit such as dumplings, fried potato balls (no idea what they were, but I ate them in hoards), and chicken nuggets.
On second thought, maybe that part of the buffet was meant for children. Hm… either way, I loved it and I was able to enjoy both a breakfast and lunch at the buffet every day. The breakfast is included in the price of the room.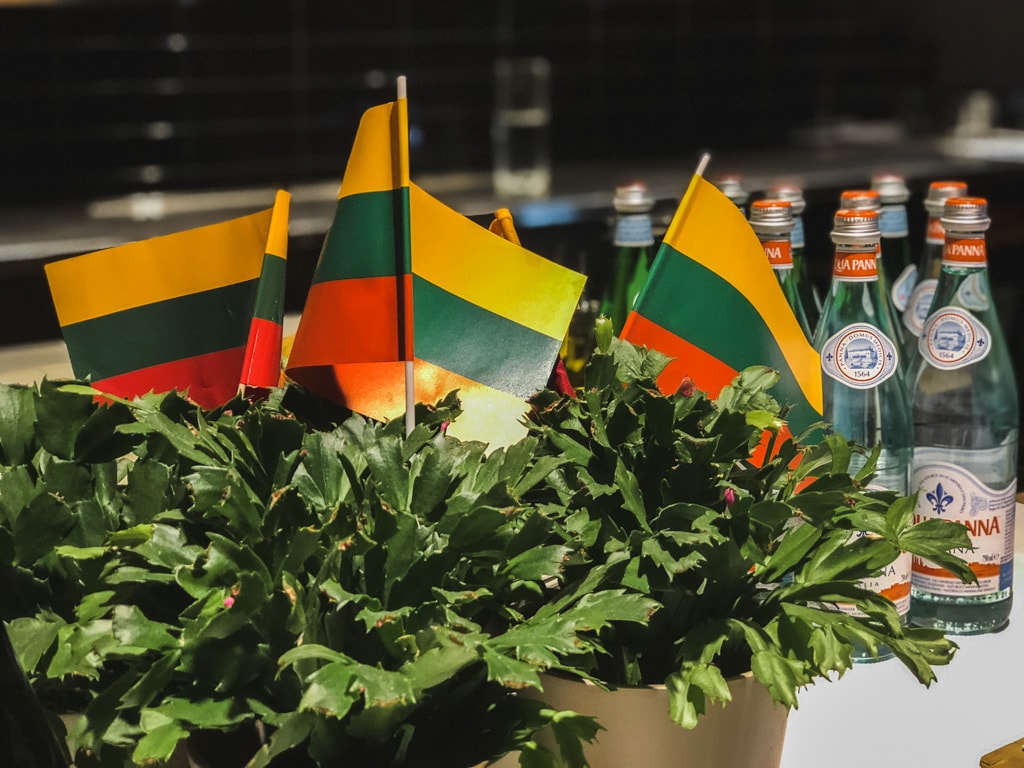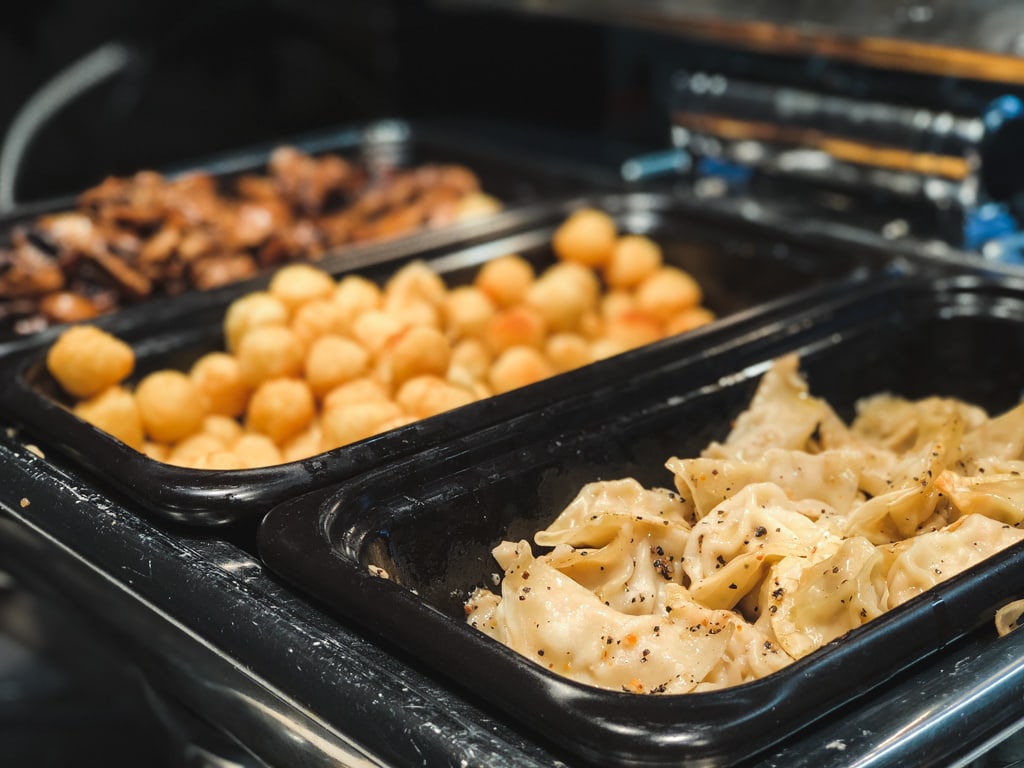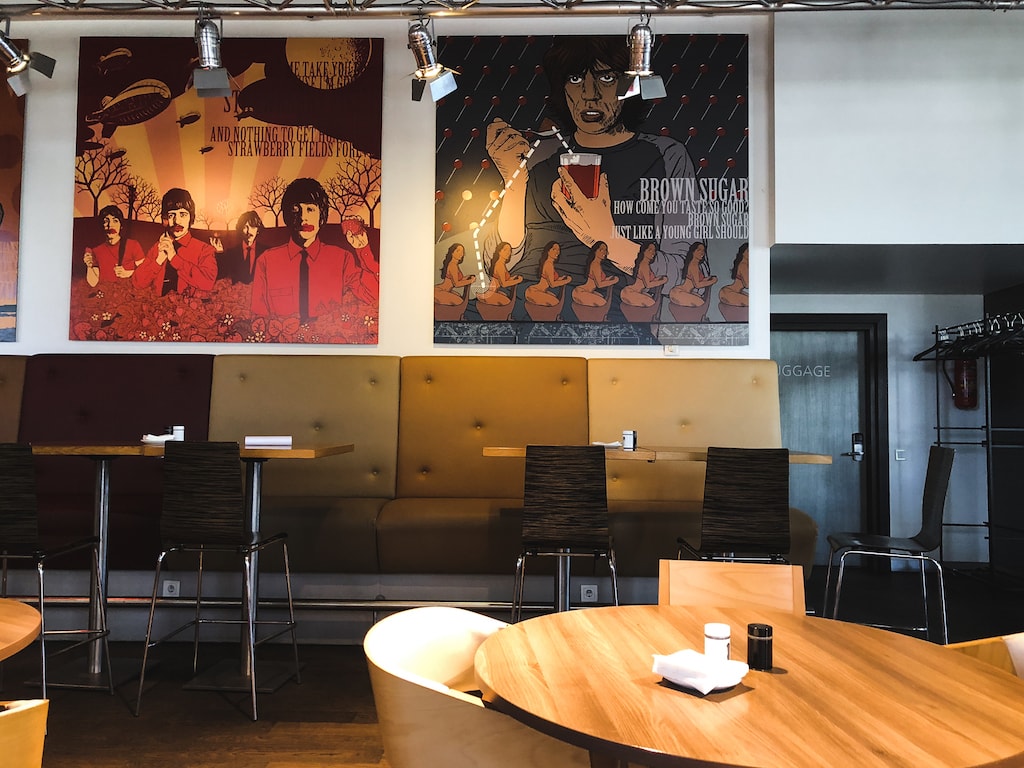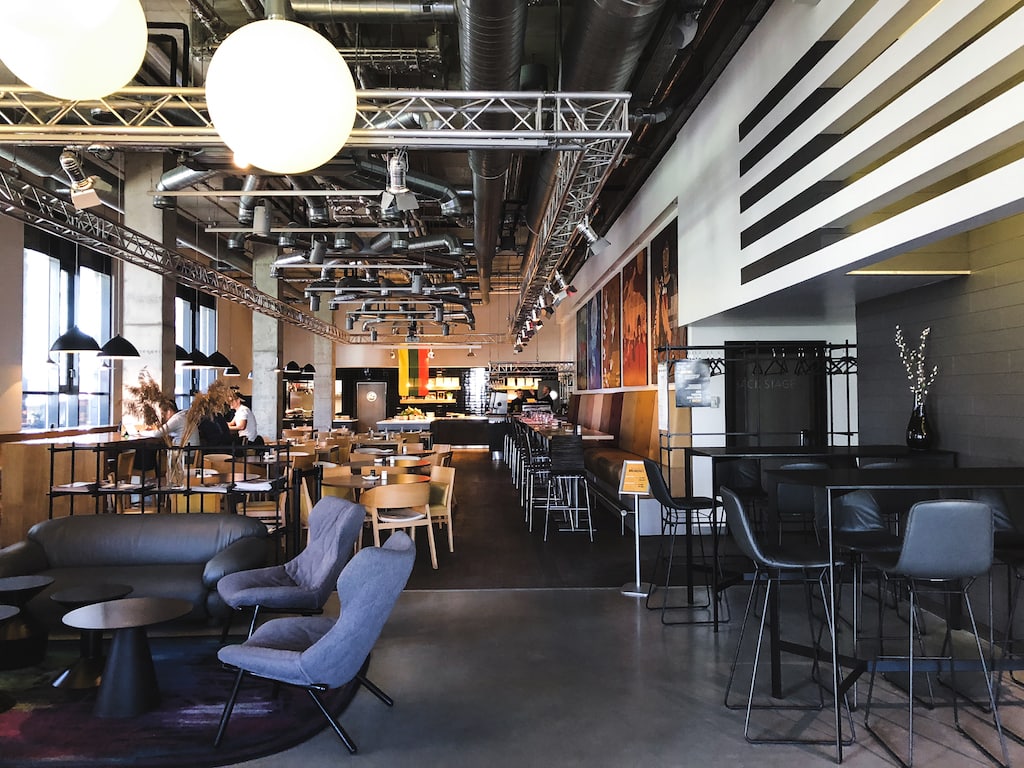 If you eat too many chicken nuggets, you can head over to their in-house gym. I have seen many hotel gyms (from the outside) and this one stands superior to everyone I've seen in past hotels. It is spacious and the equipment is top-level.
If you're allergic to gyms like me, you can wander over to the front desk where the staff has a collection of drinks that will please anyone. They even have draft beer. And… craft beer. Needless to say, I enjoyed this part of the hotel the most. We frequently went down to the lobby to enjoy a nice, Lithuanian craft beer before heading into the city to explore or learn more about its coffee scene.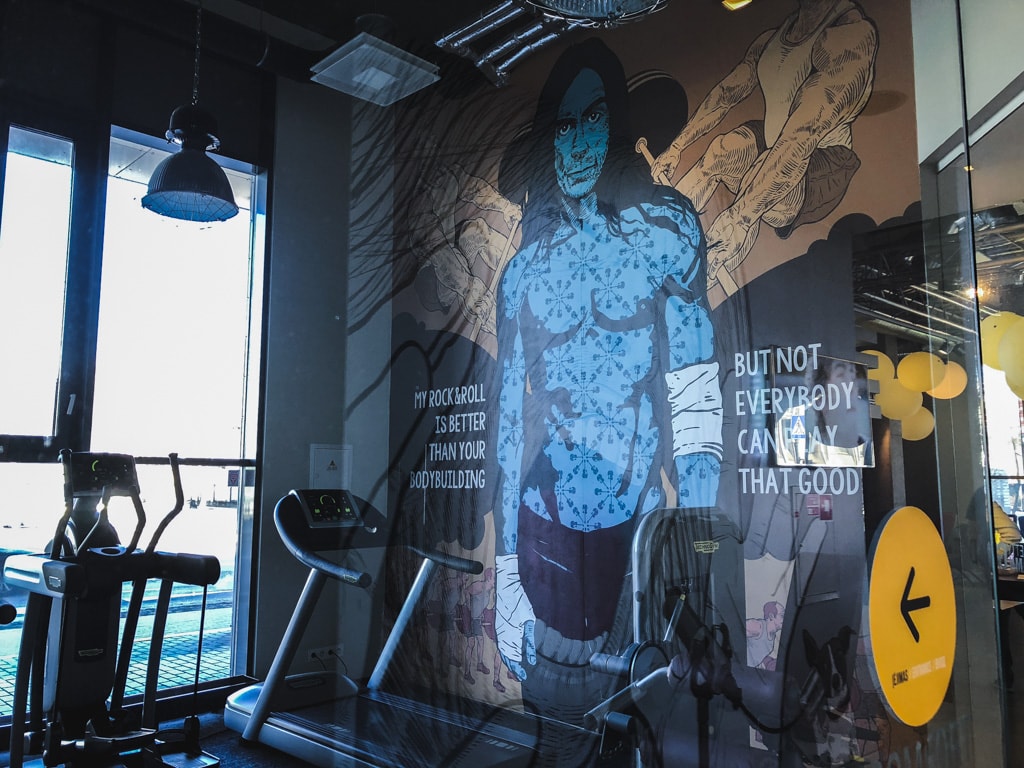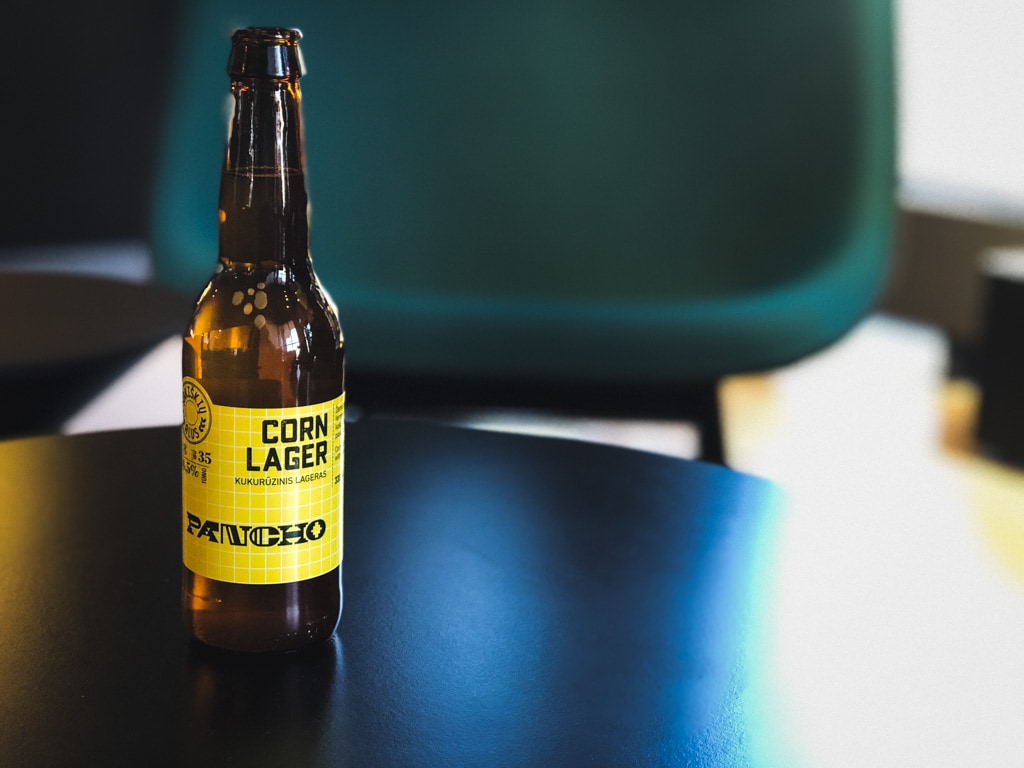 One of the unique things I loved about Comfort Hotel LT was the massive map of Vilnius they had and the ability for guests to put a post-it note on the map of a secret place they found or business they loved in Vilnius. There were amazing coffee, bar, history, and architecture tips on this map and it is really a great way to discover places that would not have normally been on your Vilnius itinerary. It was such a fun way for guests to interact with the hotel and I think that was one of the many things that made the stay at Comfort Hotel LT an interactive and enjoyable one.
Restaurant TIME is located in the lobby and is a nice addition to the hotel. It is where you'll enjoy breakfast in the mornings, but you can also stay in-house and enjoy dinner there too. We saw several locals coming in for an evening dinner, which I thought was cool. The décor is very hip and there is colorful artwork of famous musicians on the wall.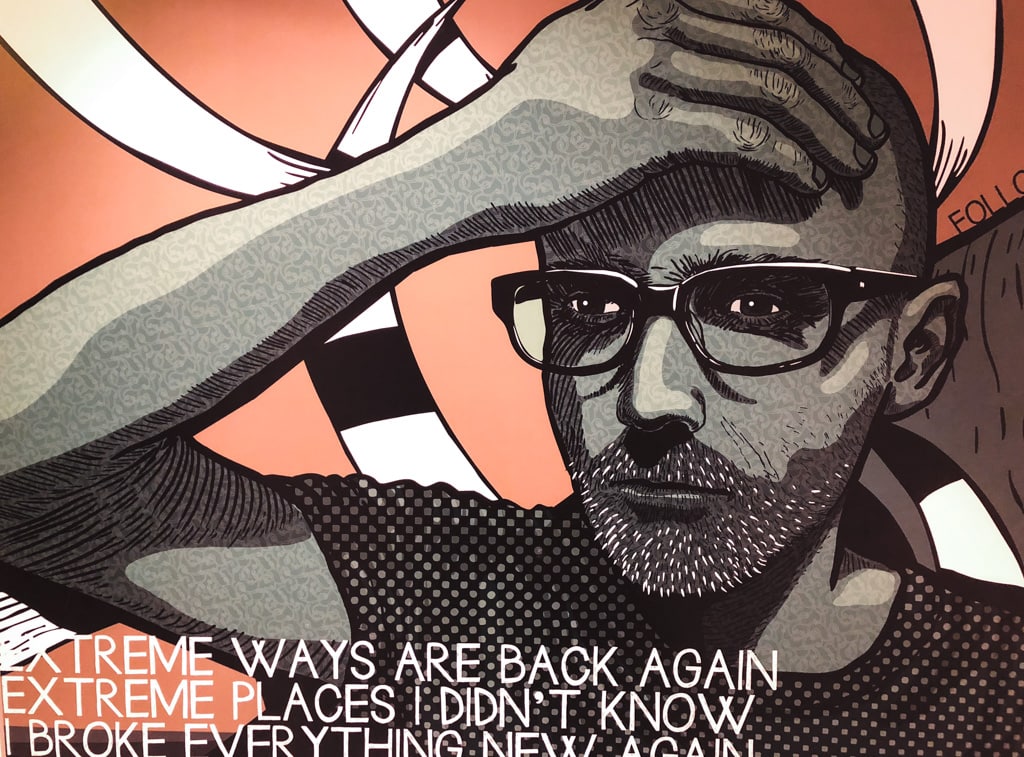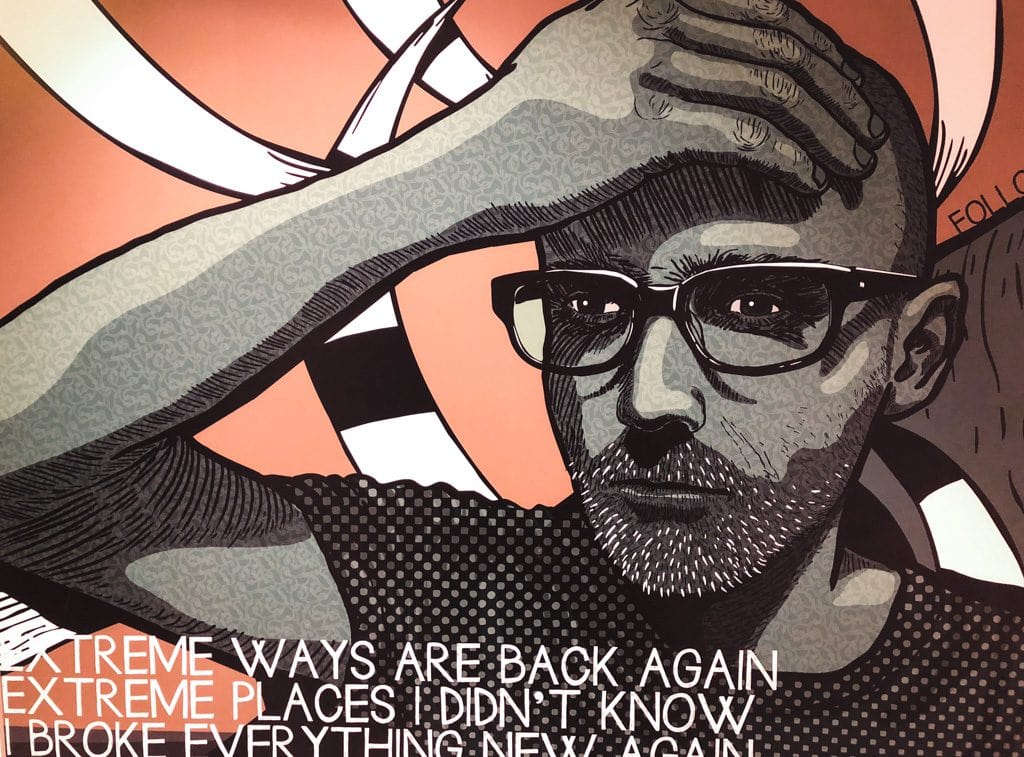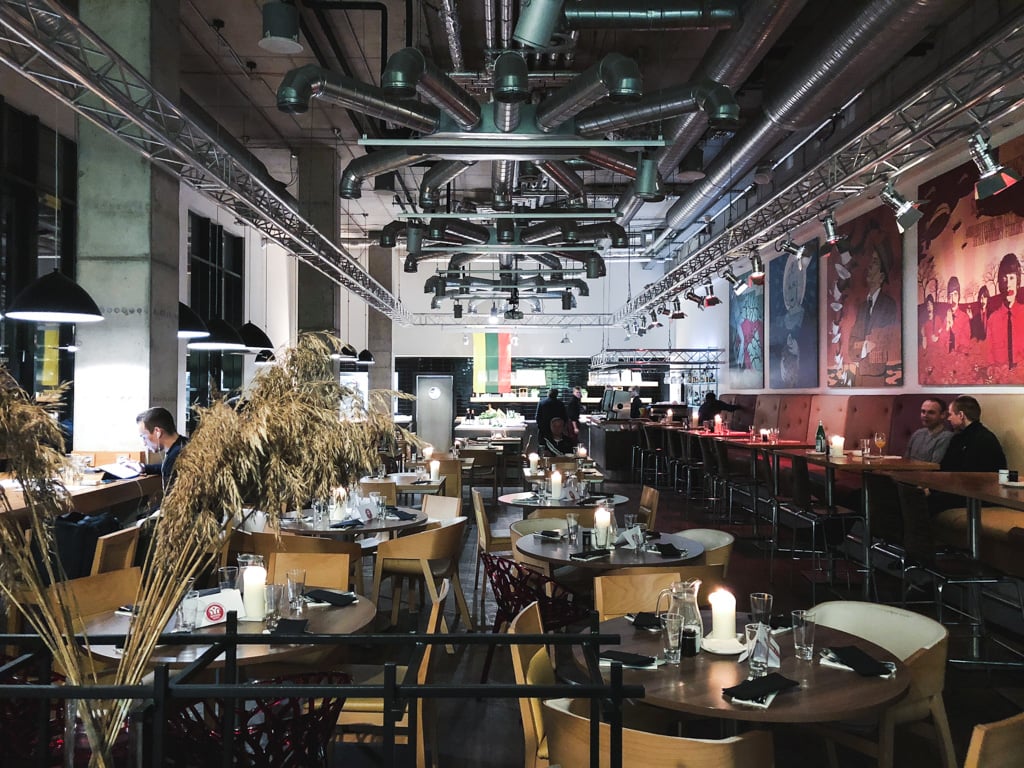 If you're looking to escape the hotel for dinner instead, you can head next door to the new food hall. YES. A food and drinks hall in Vilnius! Right next door is the Uptown Market and it is a paradise for food lovers, hipsters, or just those wanting to support small, local businesses. You can find everything from Baltic craft cider at Sarkozy to live music. It is such a great addition to the city and one that you may end up spending a lot of time at.
I absolutely enjoyed my time at the Comfort Hotel LT Rock 'n' Roll in Vilnius. I can't even think of anywhere I have stayed in the city that comes close to the experience I had at this hotel, and I've been to Vilnius about ten times!
I highly recommend the Comfort Hotel LT to anyone traveling to Vilnius that wants a place that will give you a favorable impression of the city even before you step foot in it! Click here for things to know before you visit Lithuania if you're in the planning stages of your trip.