I sometimes feel bad that I never write about my country and where I come from. I get so caught up in Eastern European travels and writing about Scandinavia that I turn a blind eye to the United States. To be frank, most people aren't visiting my blog for travel information about the US. So, I don't really write about it.
And I barely make it home more than two weeks a year… so it doesn't give me a lot of information to throw out there despite being extremely well-traveled in the United States in general (I've been to 45 of the 50 states). I tend to spend about five days in New York City when I go home and the rest of the time elsewhere.
Anyway, you know that there is nothing I love more than showcasing rad businesses and cafes on my site, so I feel no shame in sharing this latest post which is a guide to four awesome places to drink coffee in Greenpoint, Brooklyn.
Greenpoint is one of my favorite places to visit in New York City. And strolling from Williamsburg to Greenpoint is one of the most exciting walks in NYC. I love the Polish history of the Brooklyn neighborhood and I love a lot of the new businesses opening up there (it is no secret that I like coffee and craft beer if you regularly read this blog).
I always make it a point to visit or stay in Greenpoint when I am in the city as I prefer Brooklyn over Manhattan (some people love visiting Manhattan as it is what they see in movies- from the Empire State Building to Central Park… I simply prefer life across the Hudson a bit more).
Over the years, I have seen more and more businesses opening in the area, and while I don't know how the neighborhood residents feel about this and the gentrification as a whole, I like having options when I am there. I would LOVE if you can list your favorites in the comments so I can check them out next time I am in Greenpoint and get them added to this guide. Thanks!
BÚÐIN
Budin is a must-visit when in Greenpoint for coffee lovers. The cafe is Scandinavian-inspired and even sources their beans from the Nordic region. While I do like supporting local businesses, what would Brooklyn be without a bit of a mix? We went to this place not once, but twice while staying in Greenpoint.
They have stellar coffee and even offer craft beer to enjoy once you've had your fill of caffeine. The terrace out back is fun and clean and quiet. The inside of the cafe is spacious and actually an ideal place for location independent people like me to get some work done. Sorry for throwing in a beer pic… I couldn't help myself!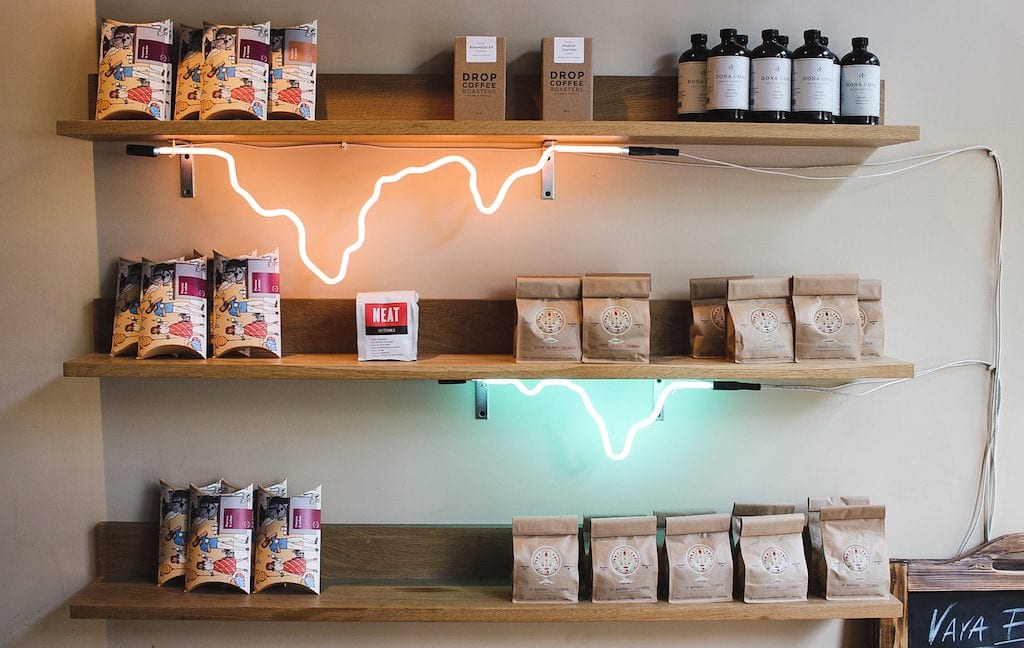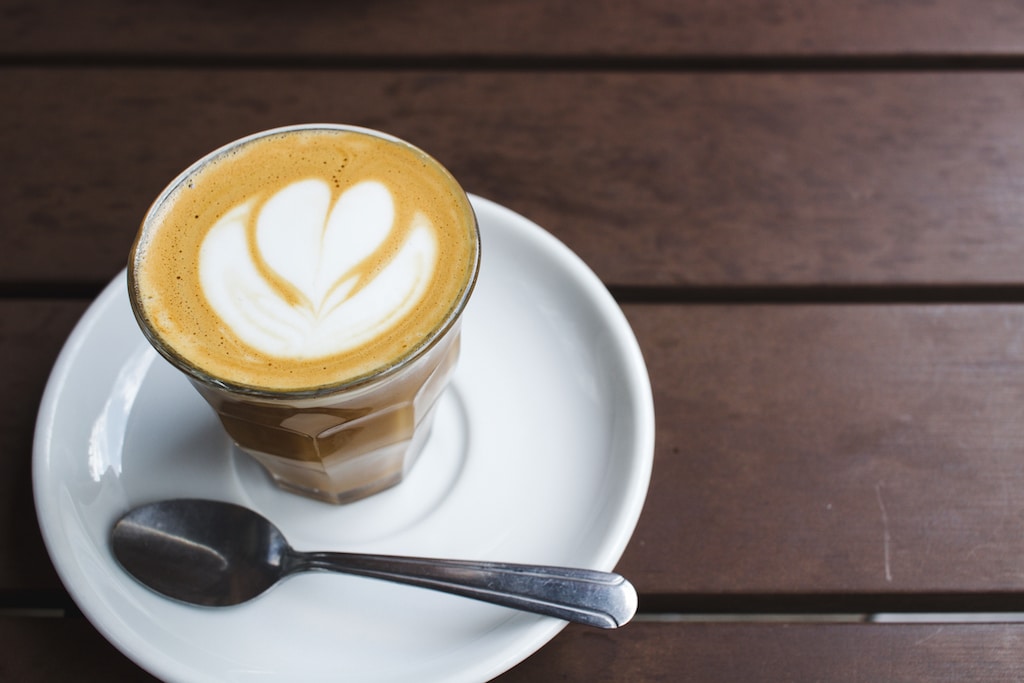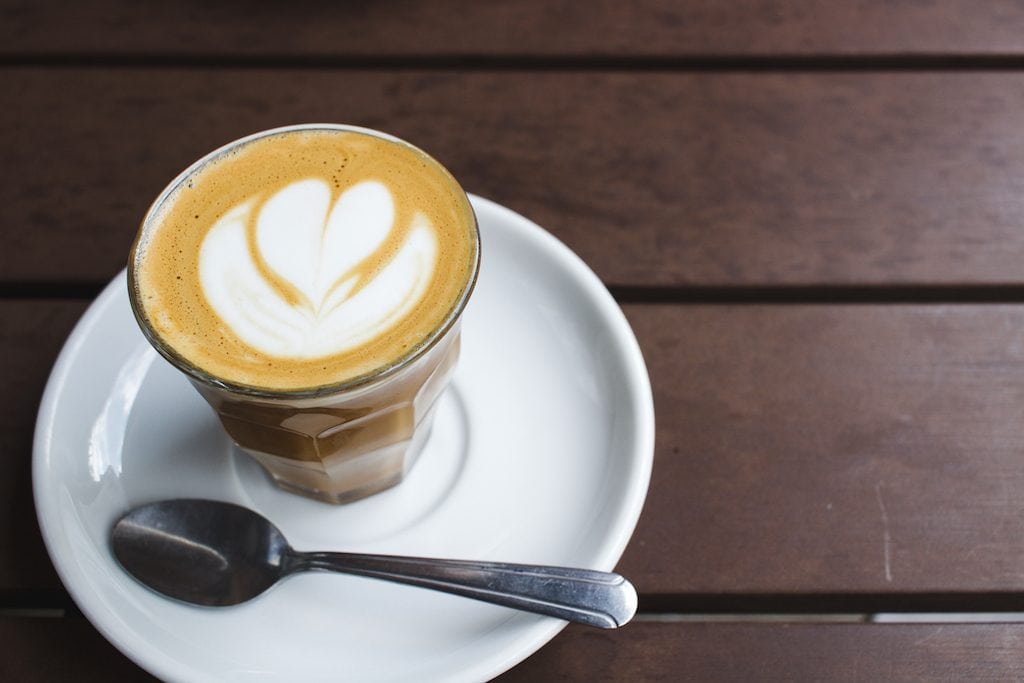 <Cortado on point>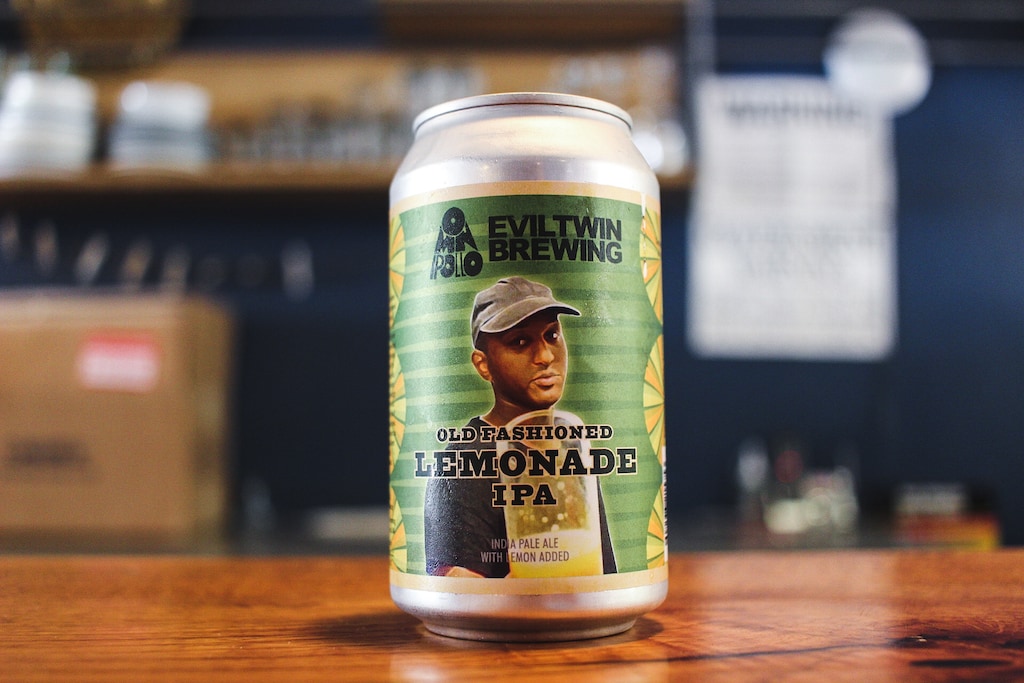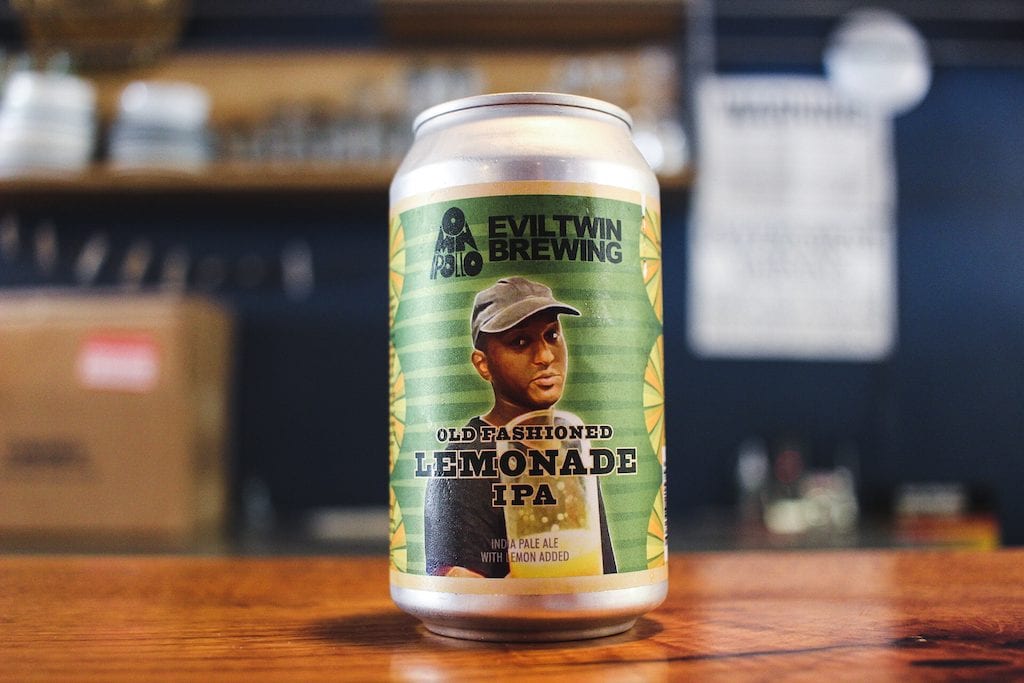 <because we should always wash down a coffee with a beer>
You can find Budin in Greenpoint at 114 Greenpoint Avenue. To find out their hours and additional information, please check out their website or Facebook page.
THE LOT RADIO
Ugh… the place I have no photos from. This cafe isn't actually a proper cafe at all- it is more of a courtyard or beer garden. The Lot Radio is an independent online radio station that live streams great music around the clock from a shipping container in an empty lot in Brooklyn.
Graveled and located in between roads and other lots, The Lot Radio surprisingly has some of the area's best coffee AND craft beer (wait, is this slowly turning into a craft beer guide? NO…) You can also get a view of Manhattan from here. And listen to killer tunes. It is basically an awesome location and place.
We went there in the early evening and stayed for a few hours while watching the sun set over the city. A storm began rolling in, so we ended up leaving to head indoors somewhere in nearby Williamsburg or even mosey around to find things to do in Bushwick.
We found ourselves down by the Hudson right after leaving The Lot Radio and attempted taking photos of the storm without a tripod. Not too bad.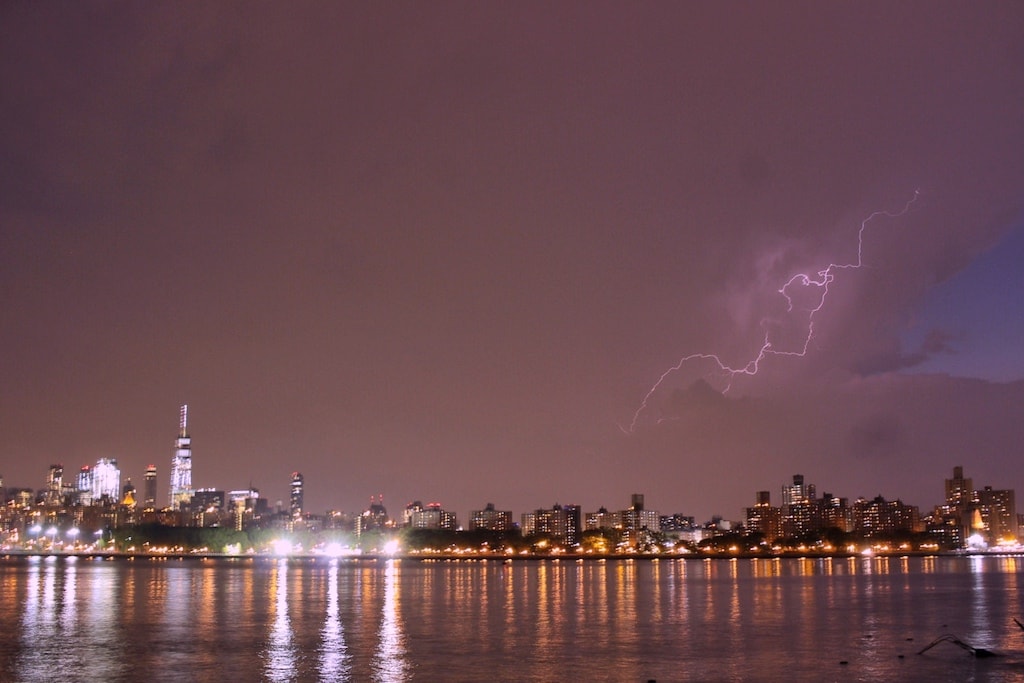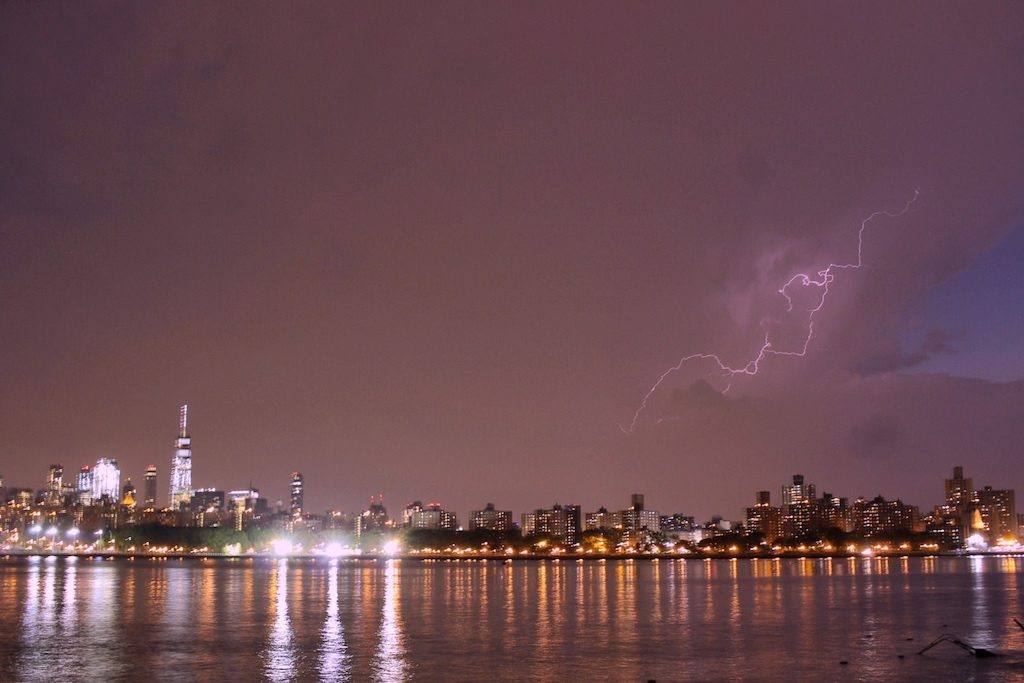 <I blame the lack of a tripod, but the amount of caffeine and booze in me at the time may say otherwise…>
Nevertheless, The Lot Radio has you sorted if you're a coffee lover. They offer a very good drip.
You can find The Lot Radio in Greenpoint at 17 Nassau Avenue. To find out their hours and additional information, check out their website or Facebook page.
LITTLENECK OUTPOST
Basically, the reason I love Greenpoint is that every place located there has a purpose. They don't try to be a generic cafe, but actually have a place in the community and identity that differentiates their cafe from other cafes.
And this leads to such a supportive cafe community. Littleneck Outpost is a cozy cafe located in Greenpoint that specializes in New England food such as clam chowder and lobster rolls. And… they offer exceptional coffee.
We went in here during lunch hours and I salivated watching others around me order food to pair with their cortados and lattes. I should have foregone my lunch plans and just stayed there.
I actually found Littleneck Outpost via the Instagram account "Coffee Cups of the World" a few weeks prior to heading to New York and threw them on my list of cafes to visit. They definitely didn't disappoint. They also have other Brooklyn locations in Williamsburg and Gowanus.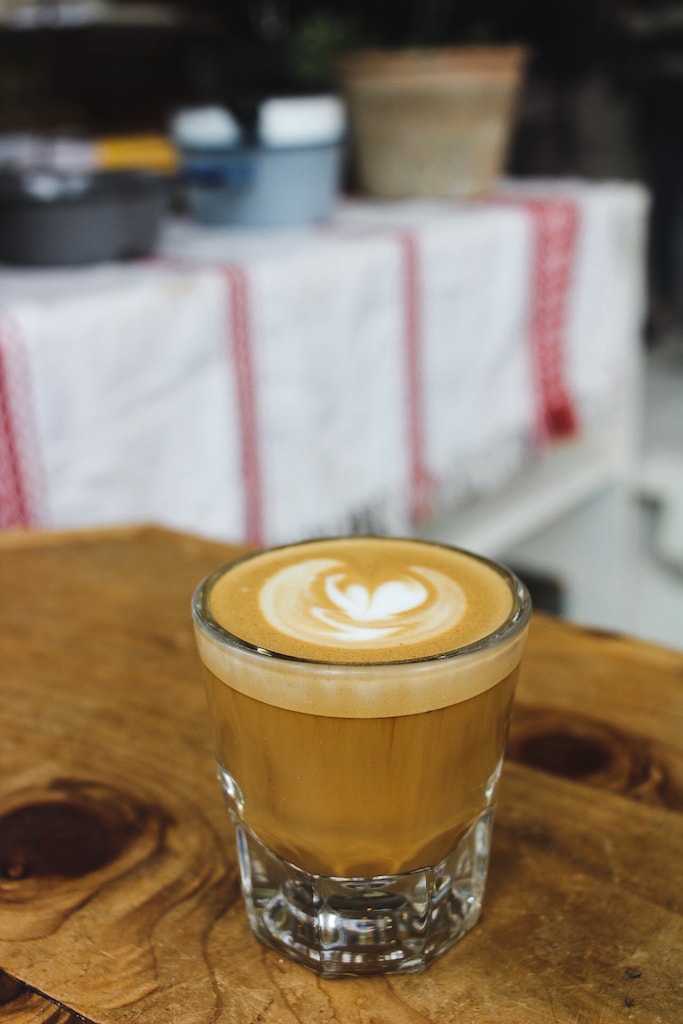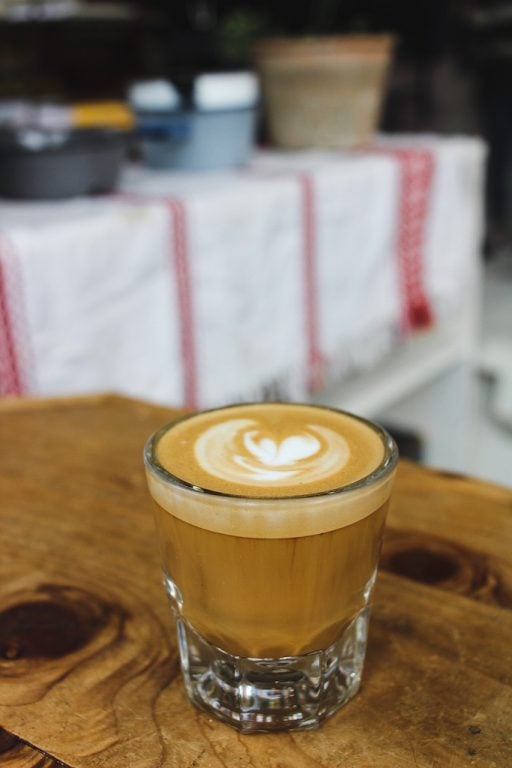 You can find Littleneck Outpost in Greenpoint at 128 Franklin Street. To find out more information about them, including their opening hours, check out their website or Instagram.
HOMECOMING
I was walking alongside my partner through Greenpoint when we stumbled upon this cafe that doubles as a shop selling houseplants and gifts. We didn't walk in as I had already consumed far beyond my caffeine limit that day, but we made it a priority to go there the next day. I am so glad we did! What a funky and cool place to have a cup of joe!
Homecoming offers cold brew, single-origin milk coffees or drips, and whatever else you can get your hands on while sitting among the jungle that is on the inside. It is an absolutely alluring space and the staff is very attentive and friendly.
I was sad I couldn't take home a succulent (not for lack of trying… that's for sure), but I did get to drink a really tasty coffee while plotting how I could do it in my head. If you're a cafe and coffee lover, head to Homecoming. You won't be disappointed.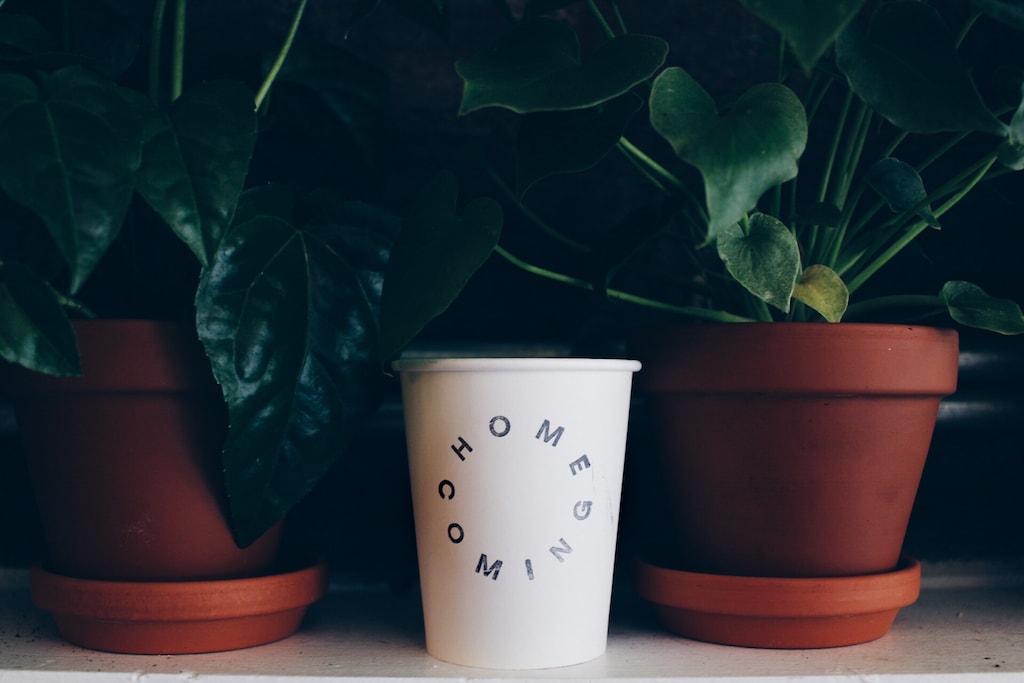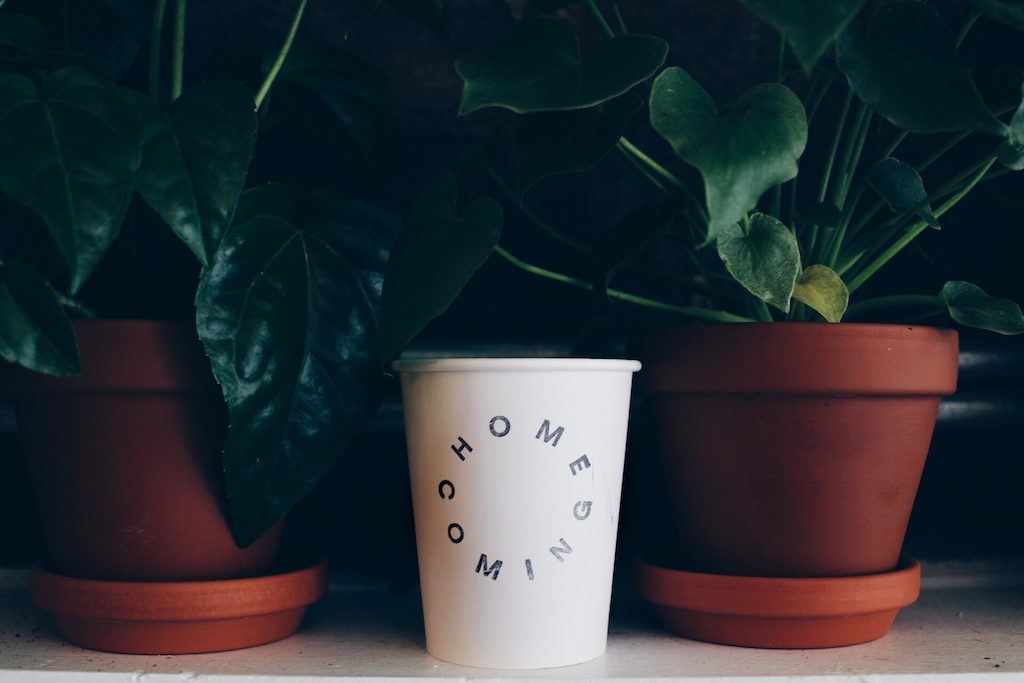 You can find Homecoming at 107 Franklin Street in Greenpoint. To find out more information, including their opening hours, check out their website or Facebook page.
There are so many funky and cool cafes in Greenpoint, but this only showcases the ones I have personally been to. I would love your input! Please leave a few other locations in the comments so I can check them out next year on my annual trip to the US!