On this blog, I get quite a few requests about where to stay when traveling to certain destinations. Although I don't write about London or the UK all that often, you would be surprised to find out that I get weekly requests from readers and even friends back home in the US who are looking to travel to London and are unsure of where to stay. I usually inform them that I don't know where to stay either as I typically stay outside of the city where my partner grew up. But….. alas! I have a recommendation. A really, really good one, in fact.
I partnered up with citizenM Tower of London recently to see just how cool their central London location is and I can assure you that you won't find a hotel this hip and centralized anywhere in the world! Everything about my stay there was incredible- from the views to the craft beer to the breakfast to the inspiring workspaces. Finding a hotel that you just physically can't leave is rare; I stayed there working for like eight hours after checkout.  This is a great hotel to add to your UK wish list- whether you're spending 7 days in London or just a mere night.
About citizenM
citizenM hotels are brilliant. The Netherlands-based group of hotels describes itself as 'affordable luxury' and I think that hits the nail on the head. With locations in London, the Netherlands, New York, Paris, Taipei, and Scotland, citizenM delivers an uber-cool, modern, and pleasant experience to travelers passing through all destinations.  The issue I tend to have with hotels is that I can never find something that truly fits my travel style, needs, and personality.
Either the place is too stuffy and pretentious or it is too rambunctious and youthful. As someone who is in my thirties, I am at a point where I want something in between: something that is a bit luxurious without the hefty price tag and something that makes me feel like I'm in a fun space and offers variety. citizenM delivers all across the board. Continue reading to hear more about my favorite things about citizenM Tower of London.
Waking up to a View of the Tower of London
You know that feeling of having an oceanfront room somewhere and waking up early to catch the sunrise with a cup of tea or coffee? Well, you can't really replicate that same experience in a city. BUT- you can wake up, open your blinds, make a cup of coffee, and stare at the Tower of London out of your window. I had to pinch myself to see if it was all truly a reality. After checking for bed bugs and doing my regular routine, I had a few friends stop by the hotel to visit me and I showed them my room and all of them were stunned. And… they all live in London. When even the locals are impressed with your view, you know it's pretty kickass. citizenM is the only hotel I've stayed where I would say a city view trumps an oceanfront view.  This is easily one of the most Instagrammable places in London.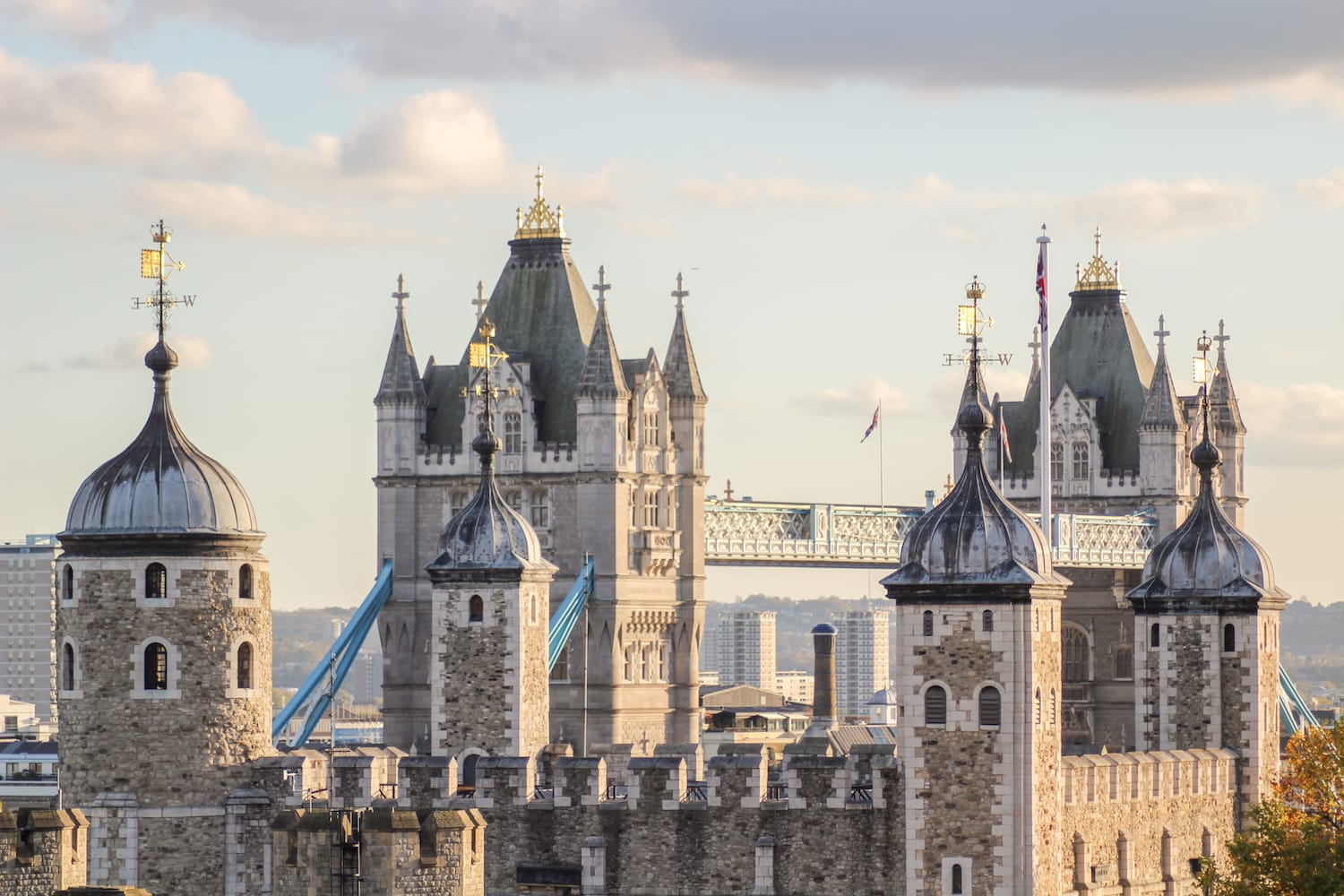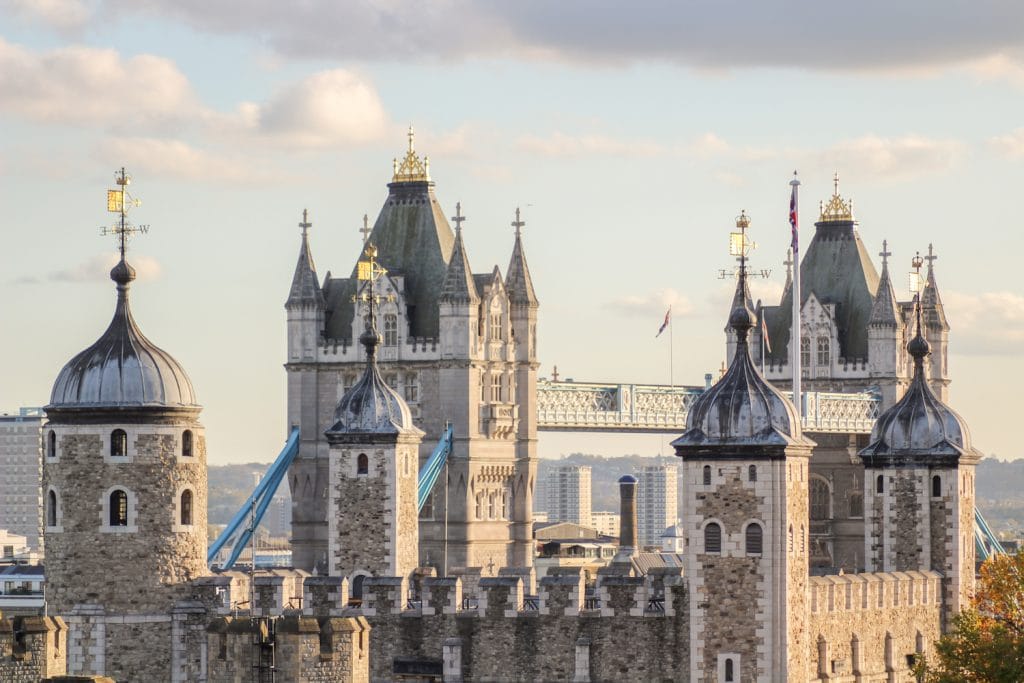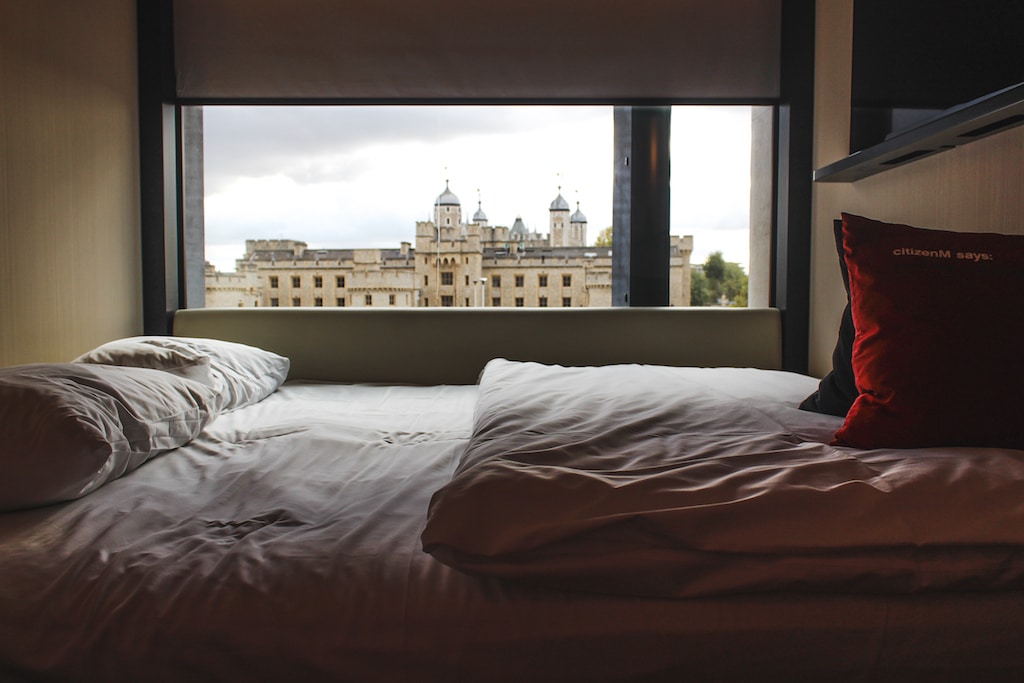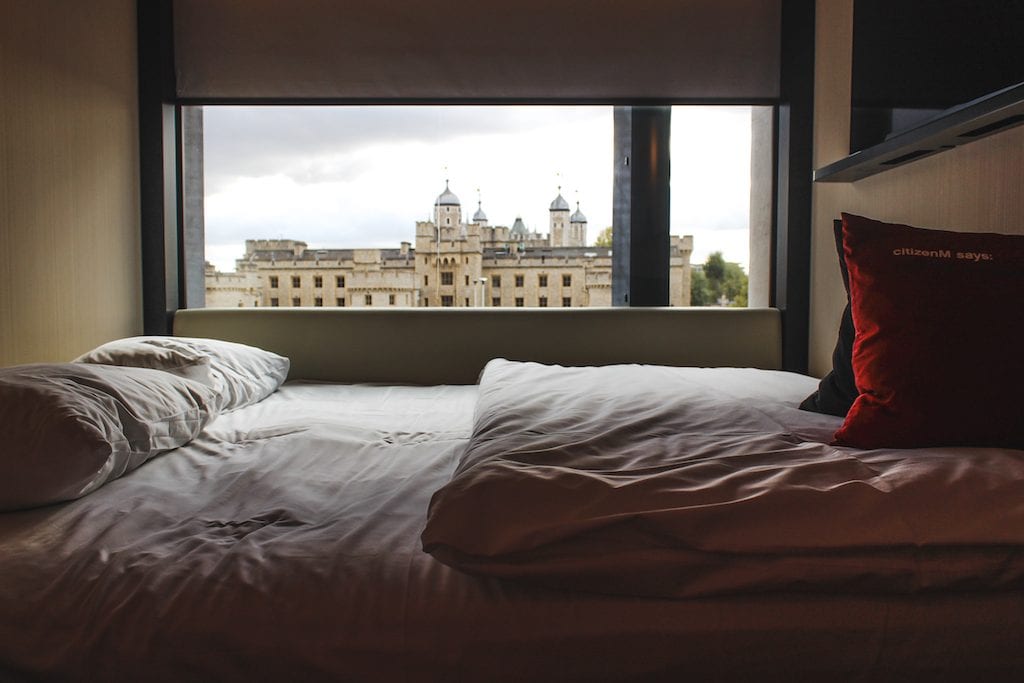 A view of the Tower of London isn't the only stellar view you get at citizenM Tower of London.  Basically, you can walk anywhere or stay anywhere in the place and you have a view to die for!  It truly covers some of the best London landmarks!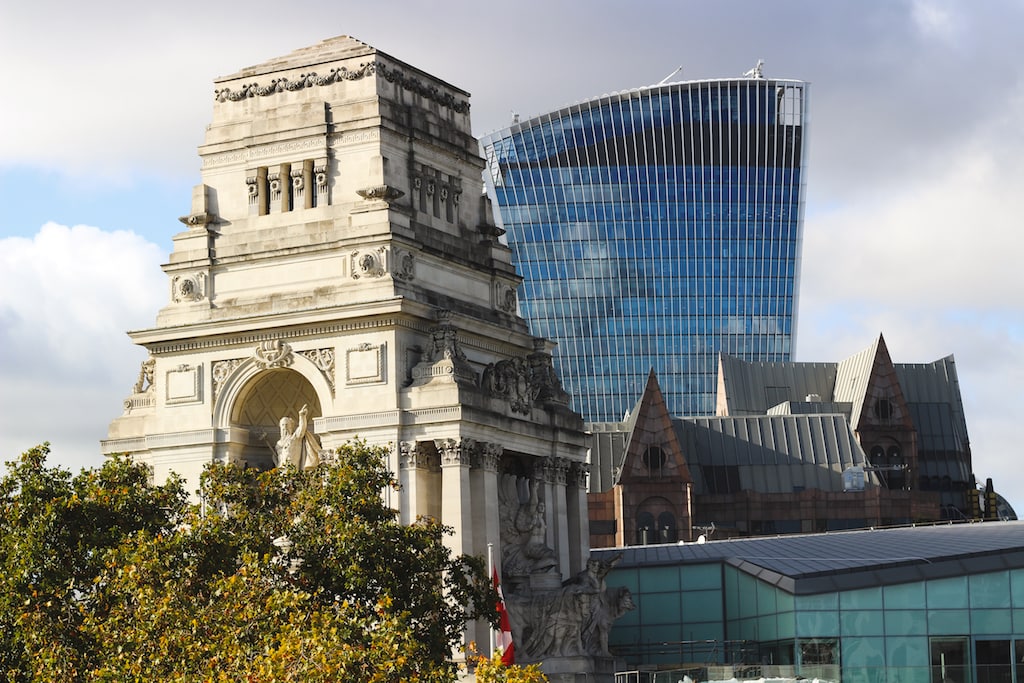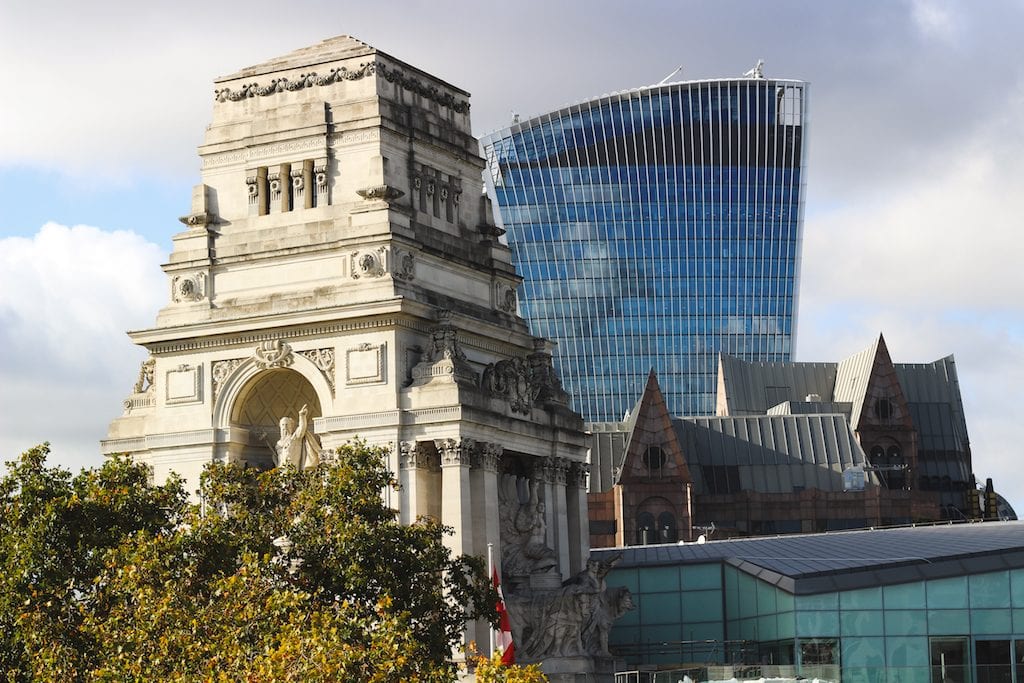 Craft Beer & Good Coffee
One of the main things that got my attention with citizenM was their option of craft beer and good coffee. As someone who loves both, and writes about both beverages while traveling, it is a huge plus for me when staying somewhere if they offer this to guests.   Two of my friends came to visit me and enjoy the top floor of the hotel and we were able to conveniently each buy a bottle of craft beer to take upstairs with us.
The next morning at breakfast, I ordered a flat white and courtesy of a skilled barista and a La Marzocco, was served one of the tastiest coffees I had had in months. Now, how often do you find this at a hotel?! citizenM Tower of London even has a café inside of it where you can purchase a coffee for the road. Truth be told, I saw locals come in and grab a cup to go on their way to the office. When coffee options are aplenty and the locals still swing by for their daily cup, you know a place can deliver a good caffeine fix!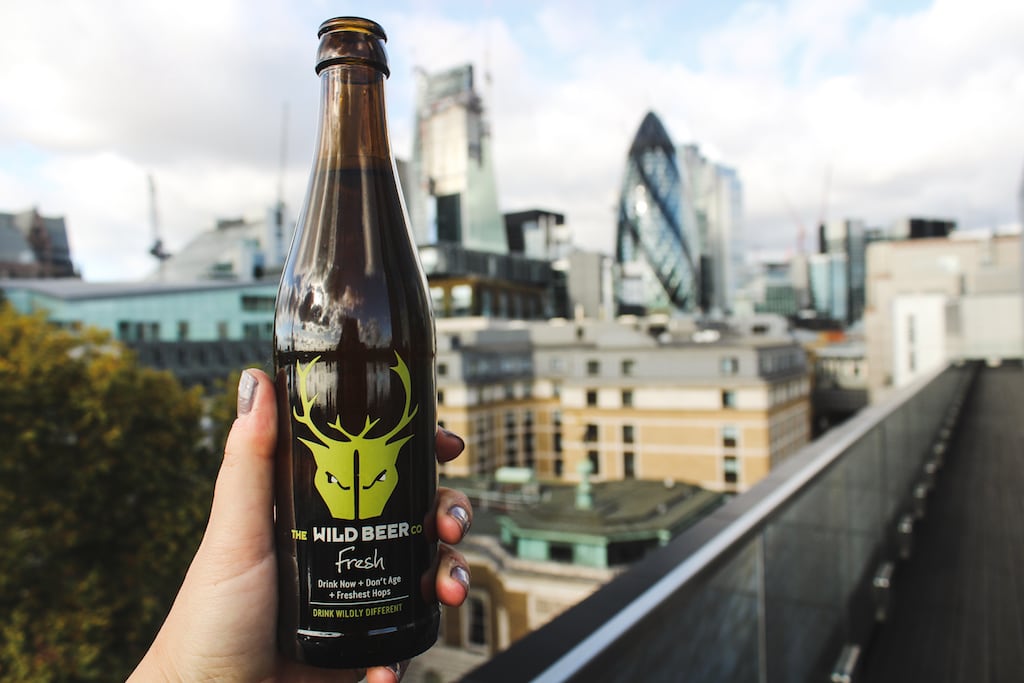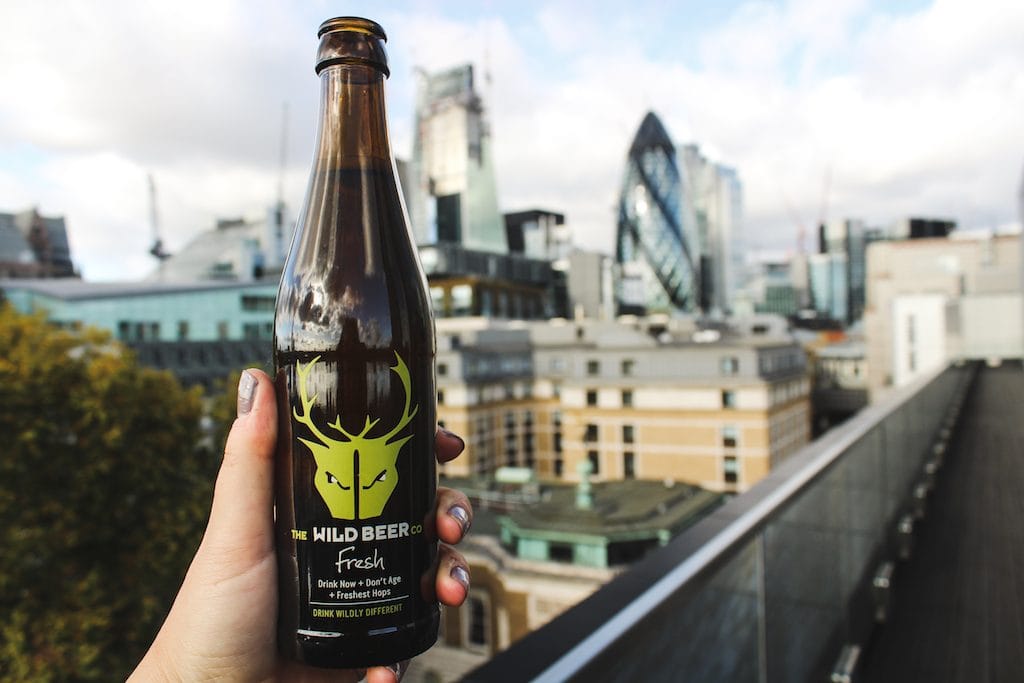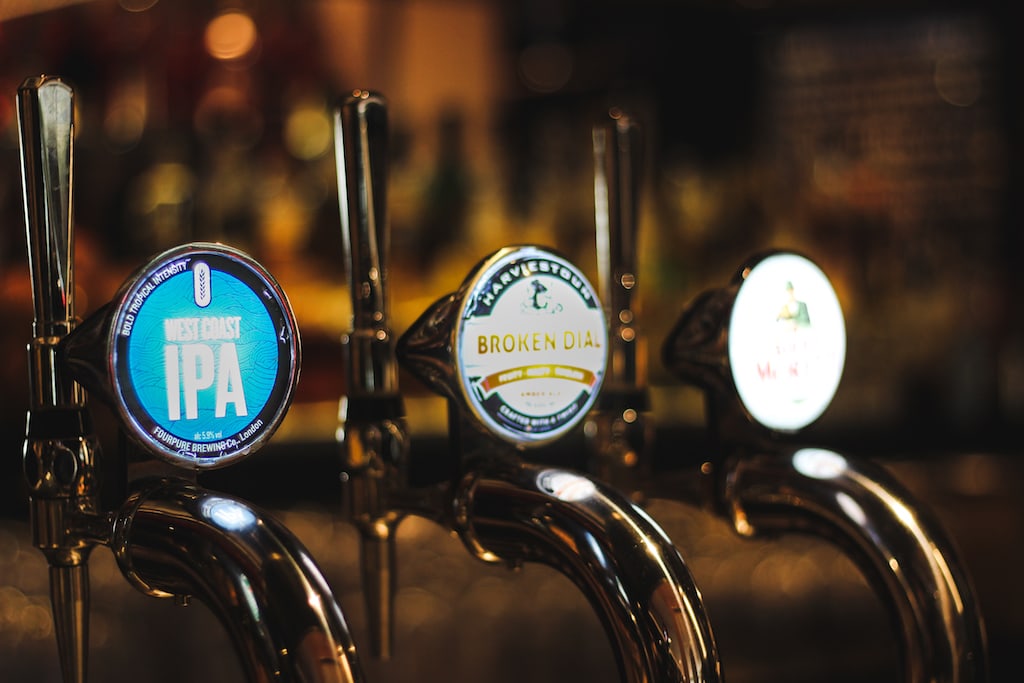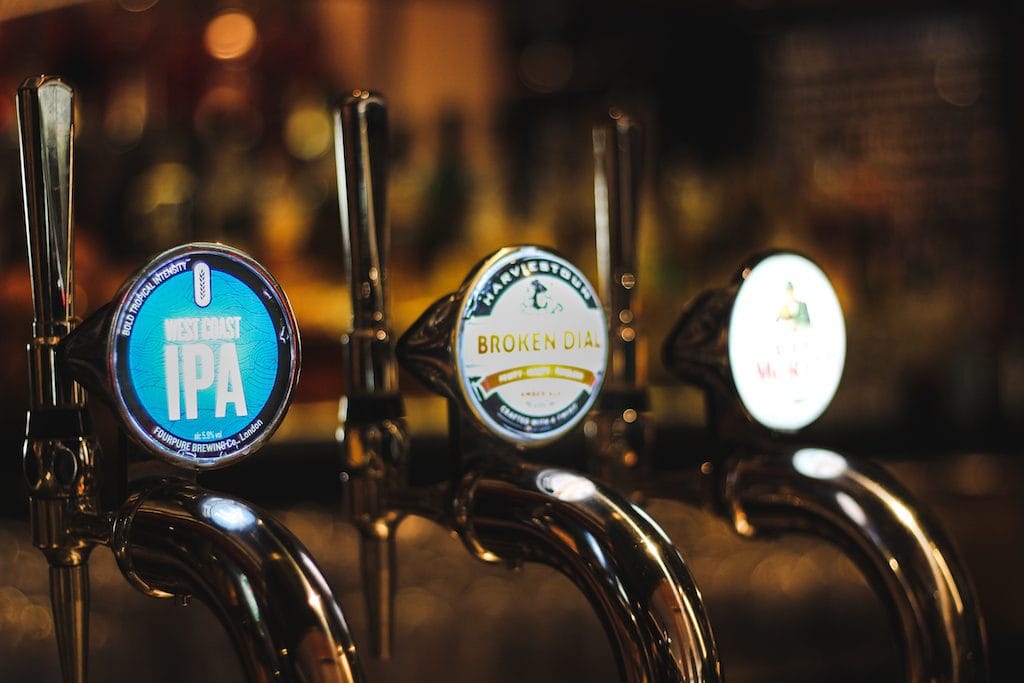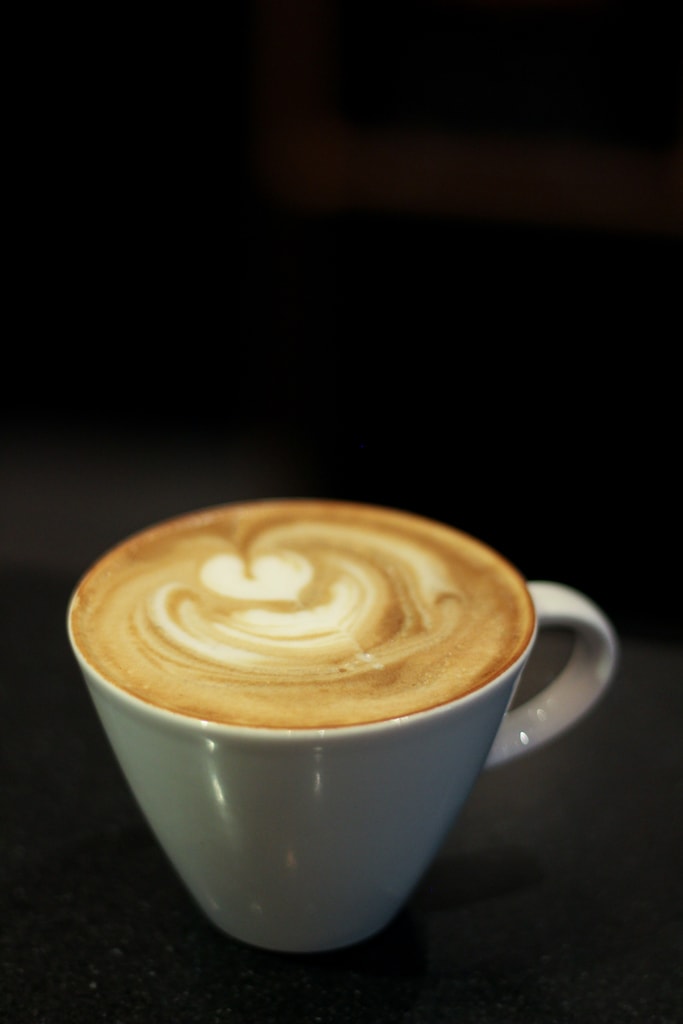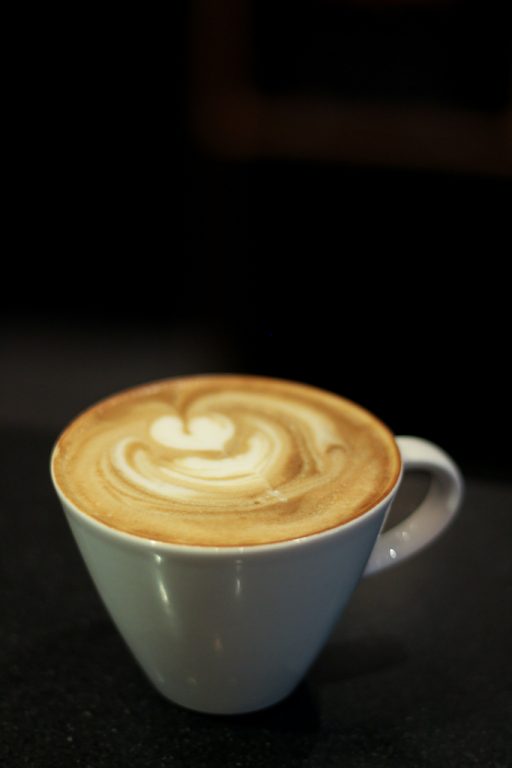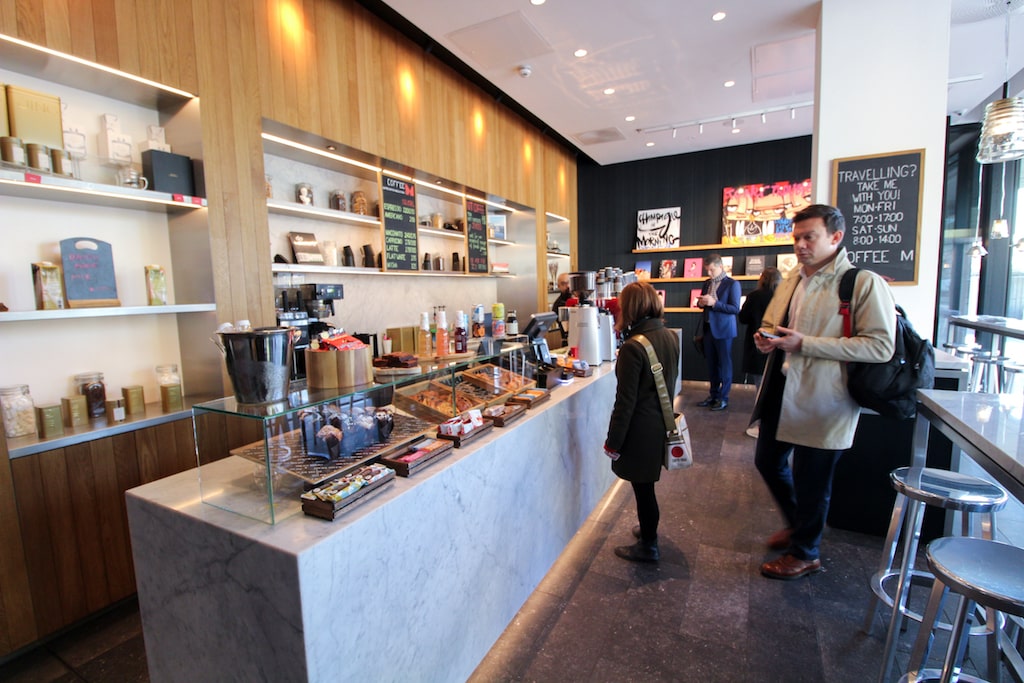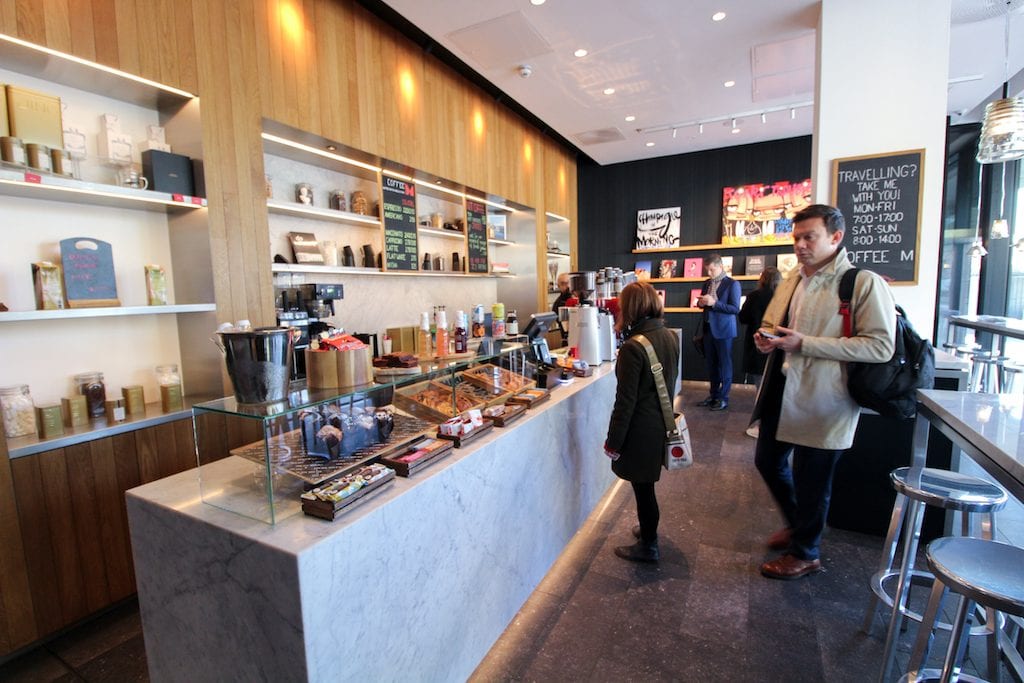 Convenience 
Checking into citizenM was the most painless hotel check-in I have ever experienced. With several computers (woohoo- NO LINES!) and a self-check-in process so easy that a five-year-old could manage it, I was delighted to get checked-in within sixty seconds and head directly to my room to drop off my bags. All I could think is why other hotels don't follow suit and make the check-in process easier? I got to pick my room, pick my floor (high or low), and I was even given the option for an affordable late checkout if I so desired. I couldn't believe how easy it all was and I didn't have to wait in line.
Some people would argue that a self-service check-in doesn't allow that personal and intimate interaction with the staff, but I beg to differ. My entire experience felt personal- from having my name written on my TV and iPad when I came into the room to the friendly smiles on the staff that made you feel so incredibly welcome at citizenM.  I also give citizenM an A+ for their personality and humor.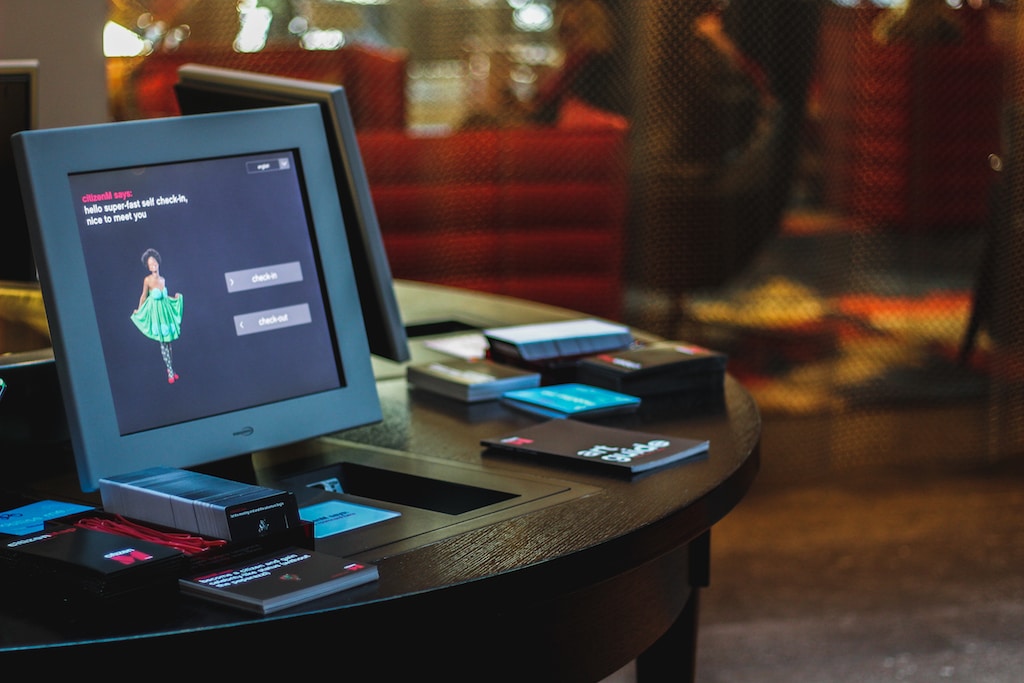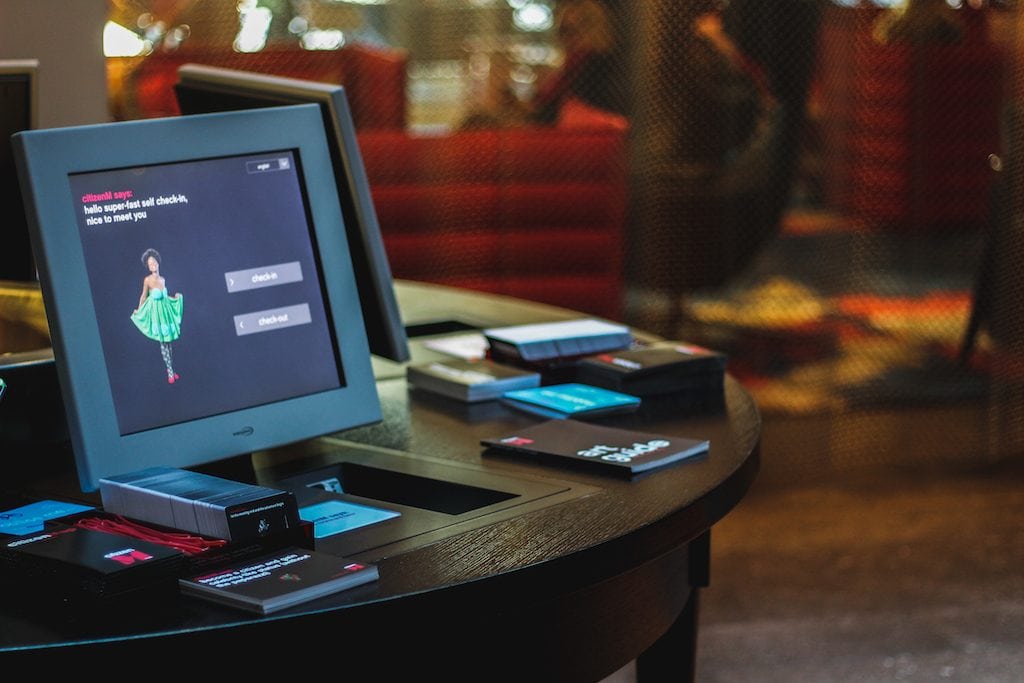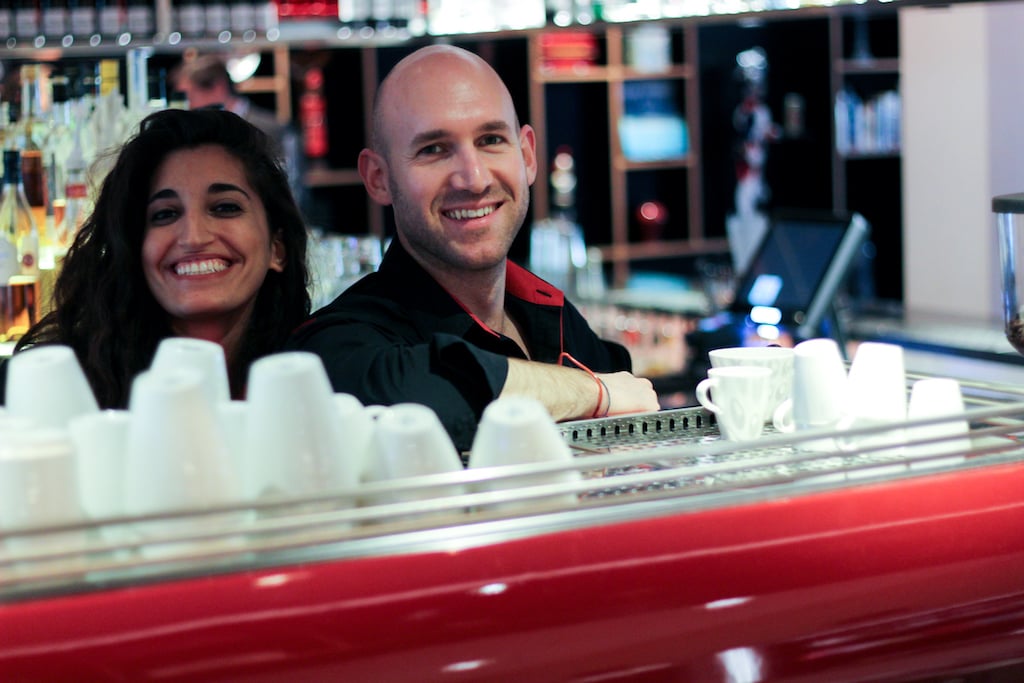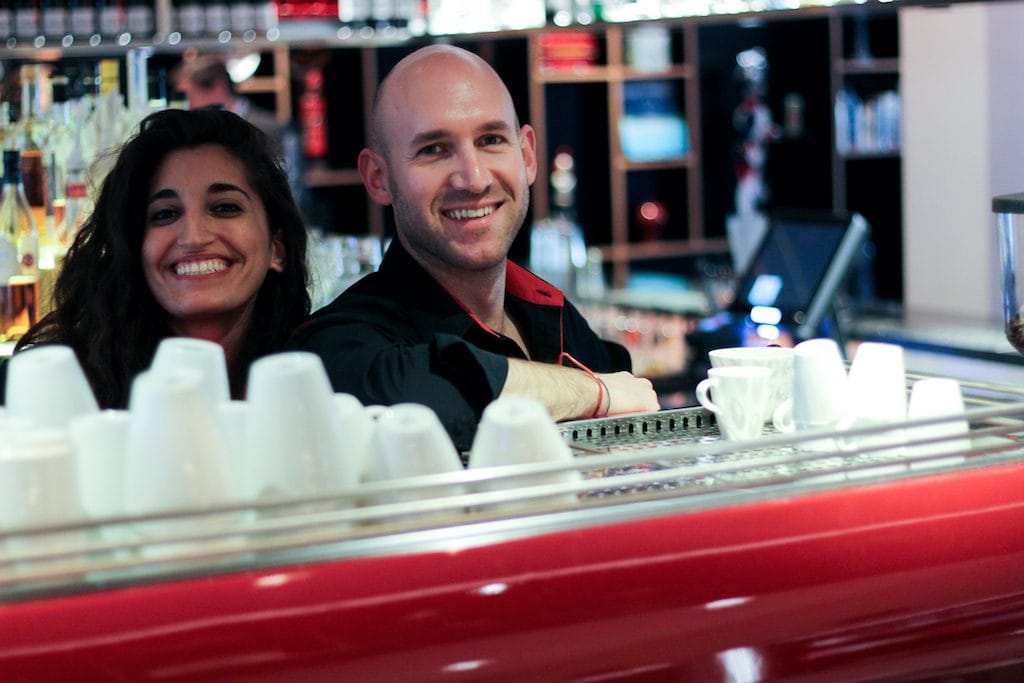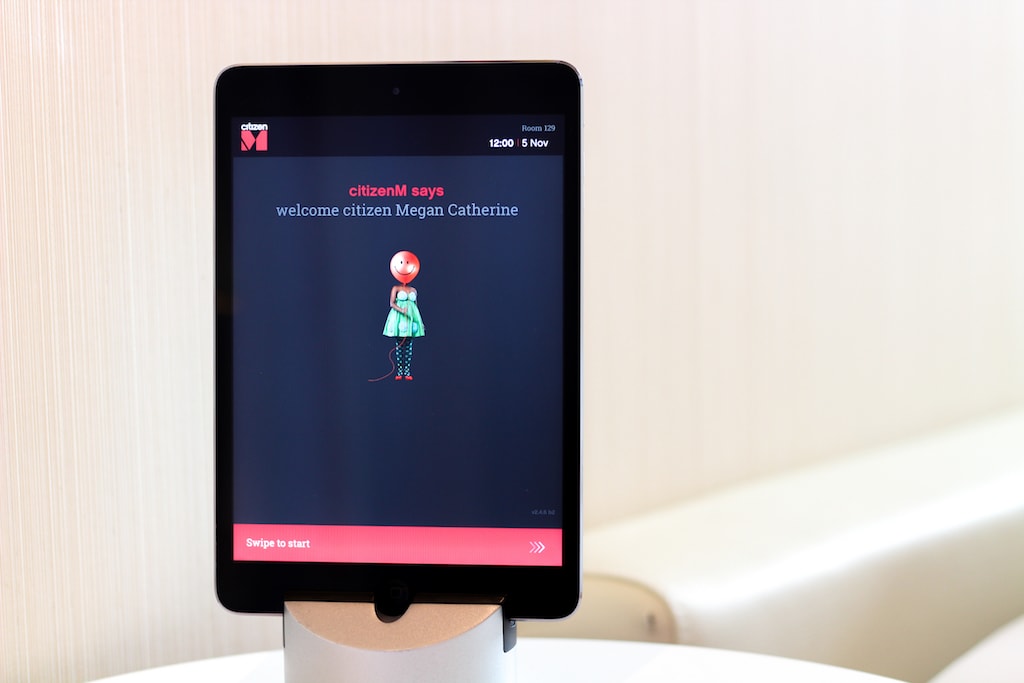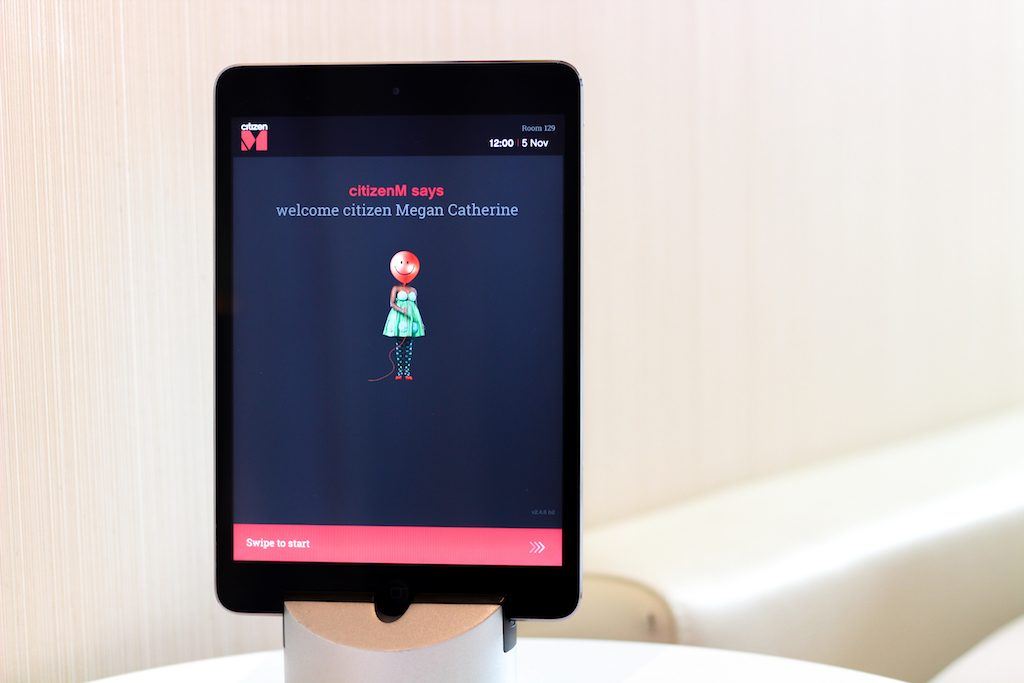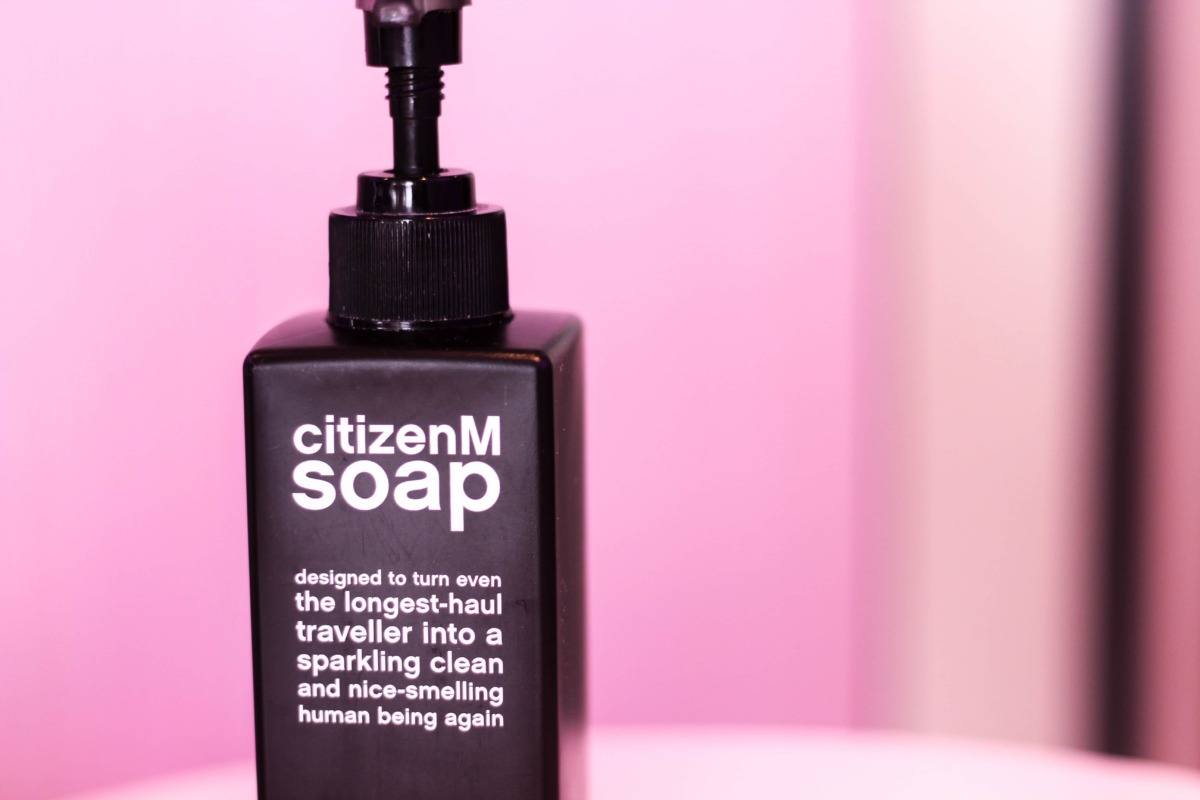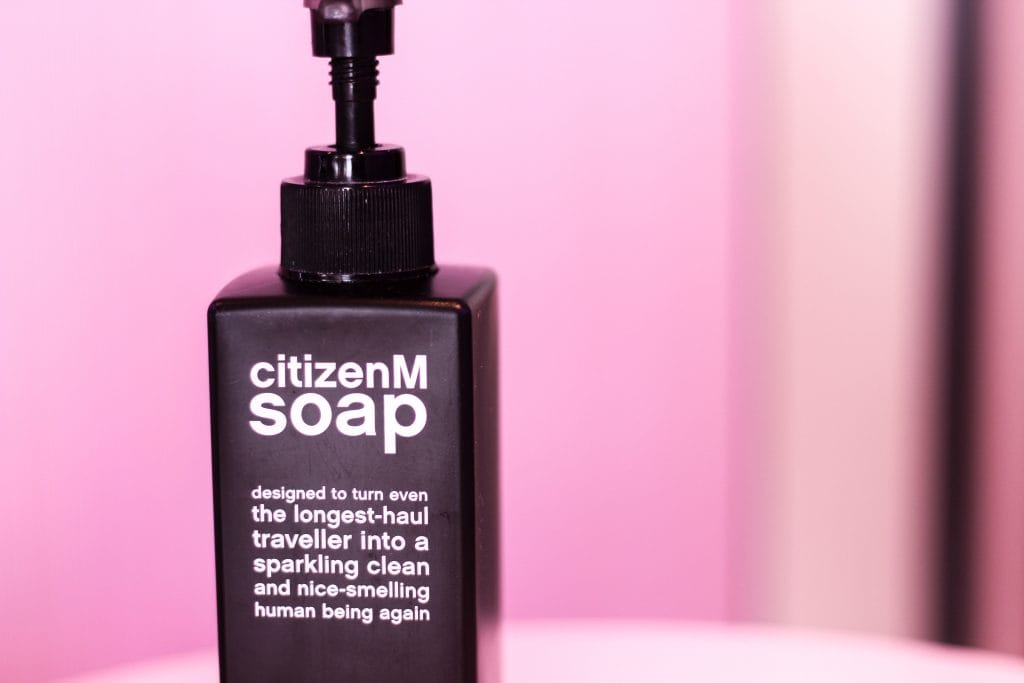 The Workspace
As a digital nomad, one of my biggest struggles on a day-to-day basis is finding a spacious and inspiring place to work. While in London, I contacted a few co-working places and they were charging day rates that were astronomical, in my opinion. No way was I going to pay that, particularly because I was in a rather unproductive slump during that time and paying someone $35 so that I could play on Facebook all day seemed like a waste of money. I looked into some cafes, but cafes can be unpredictable and you never know if you're going to score a space there and even if you do, will you have a power outlet nearby, etc?
Anyway, I decided to just work from the hotel. When I arrived at citizenM, I was beyond shocked at how easy it was to work from there. I could work from my room, from the lobby, from the top floor with a view of Tower Bridge… the options were endless. But the best part was that every space was quiet, inviting, and aesthetically creative and colorful. Working in a rather creative field, I sometimes need a space to inspire me. My stay at citizenM is where I got my creative juices and mojo back. I had been in a slump for a month, but when I stayed there, it all came back to me.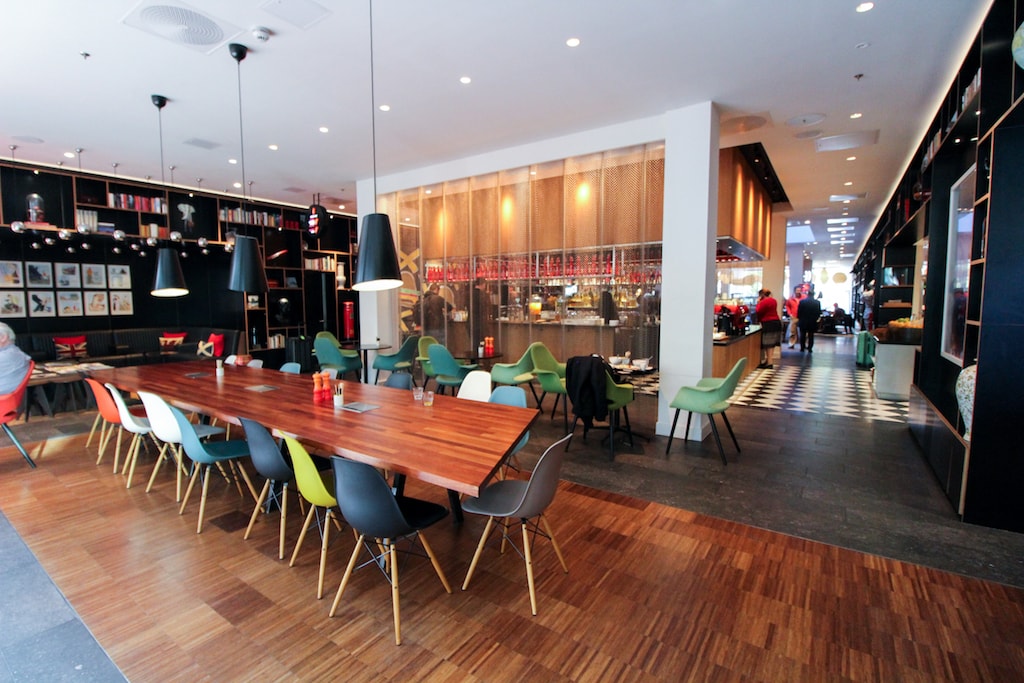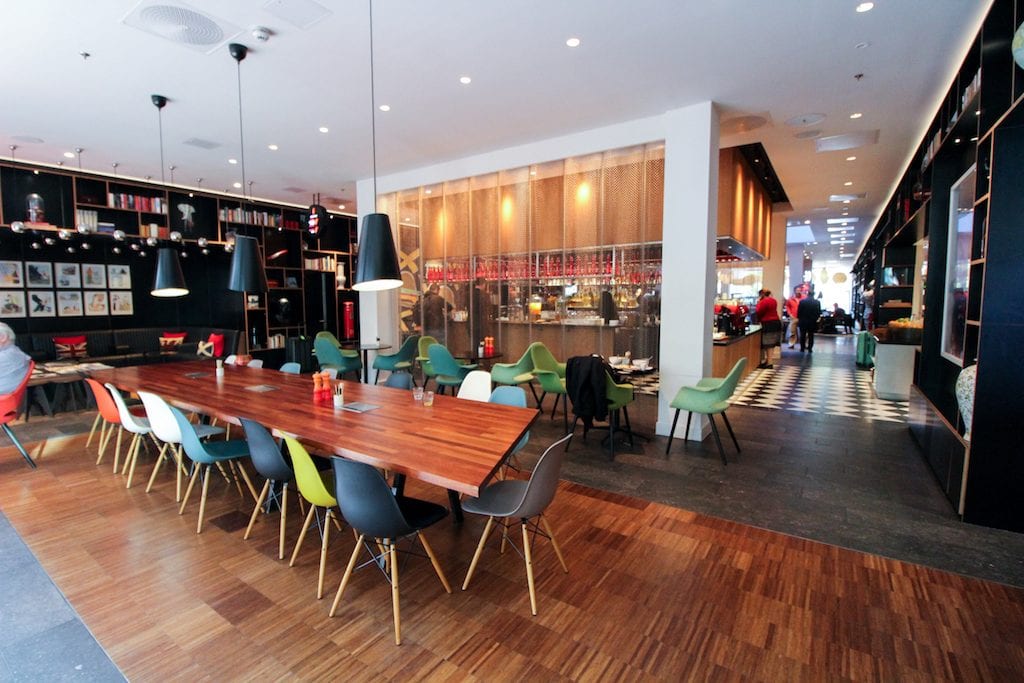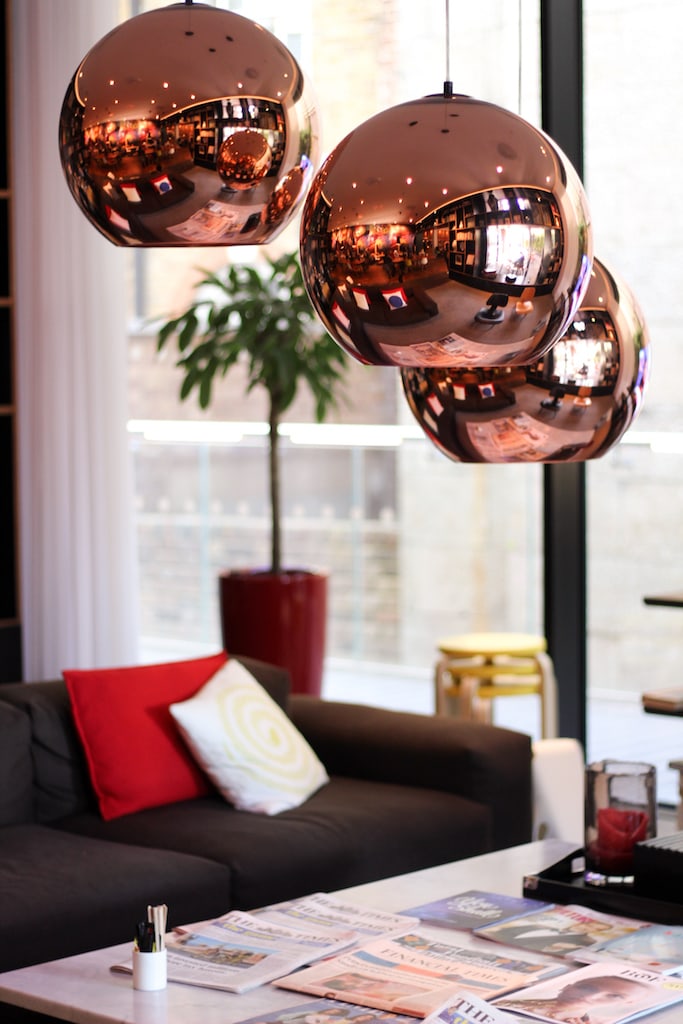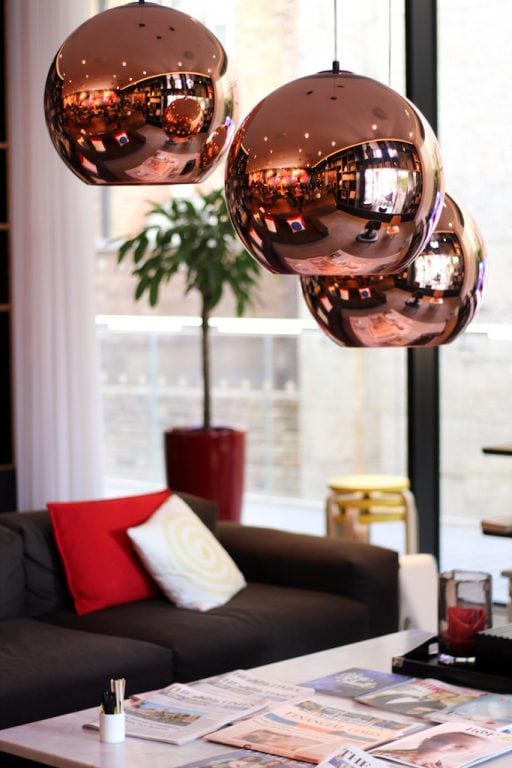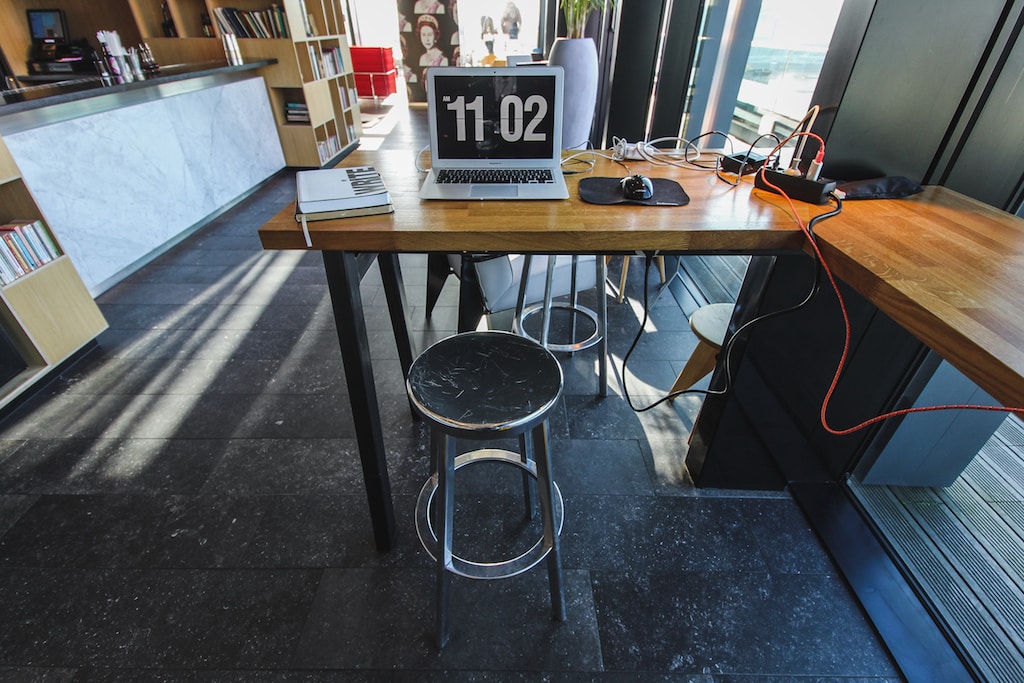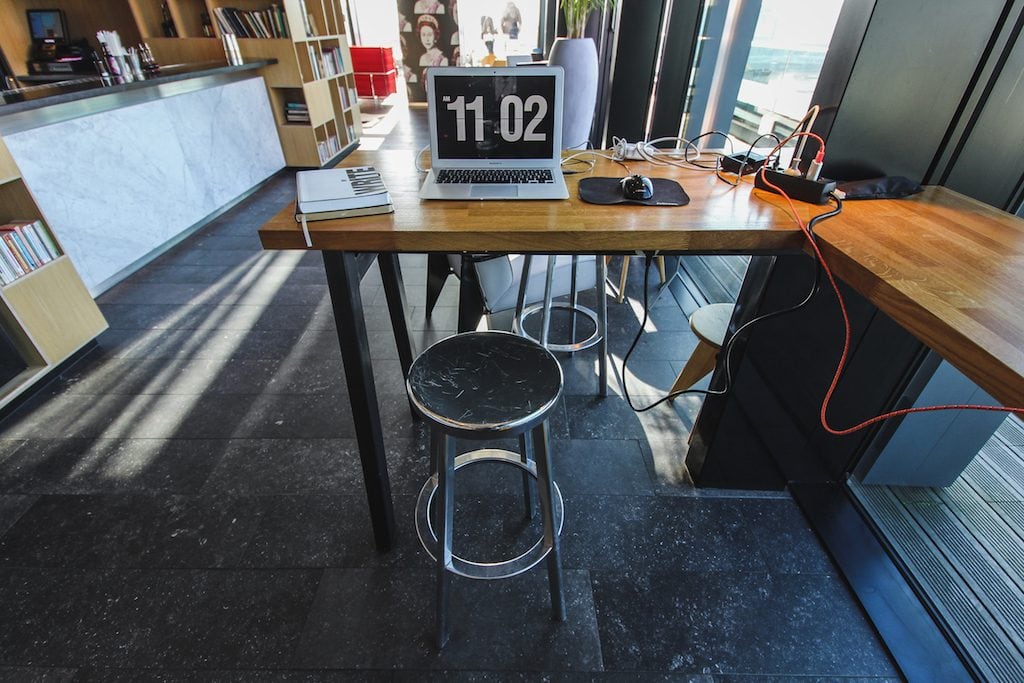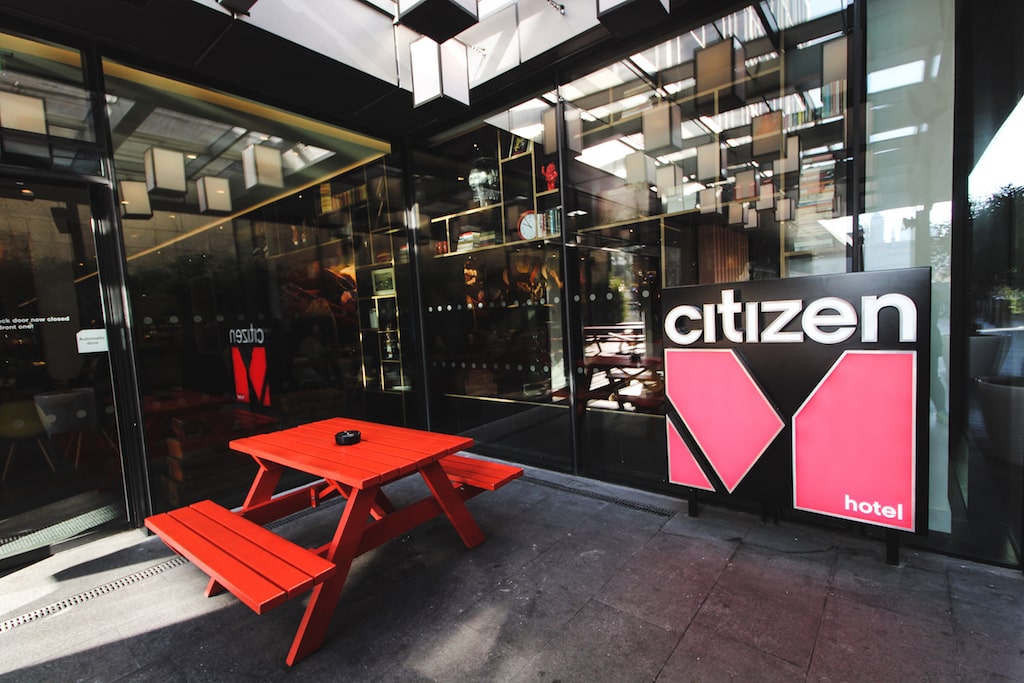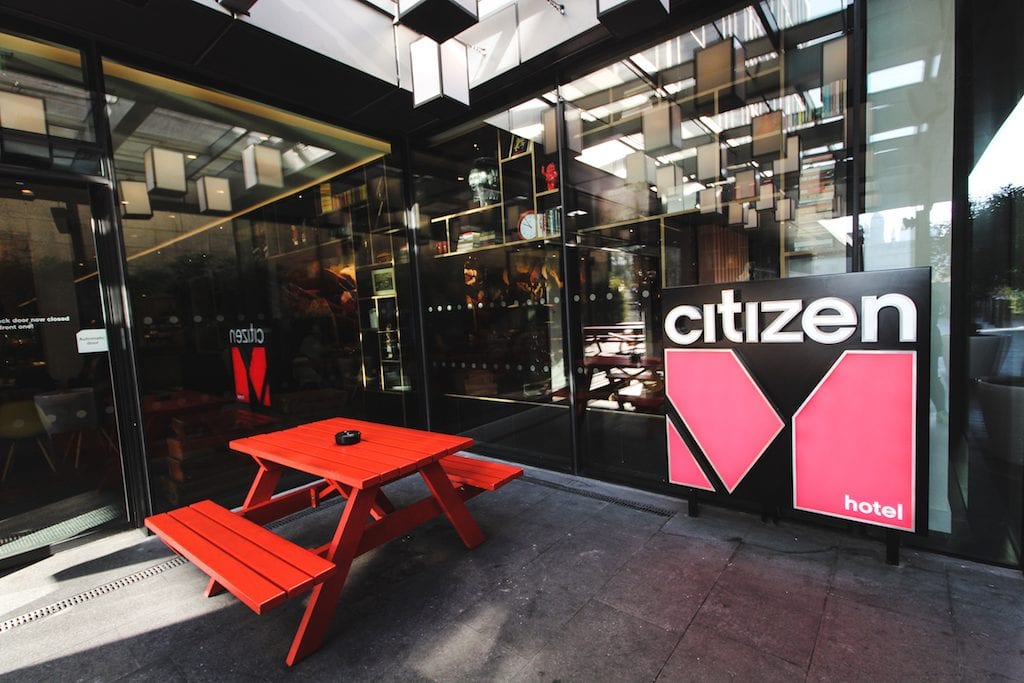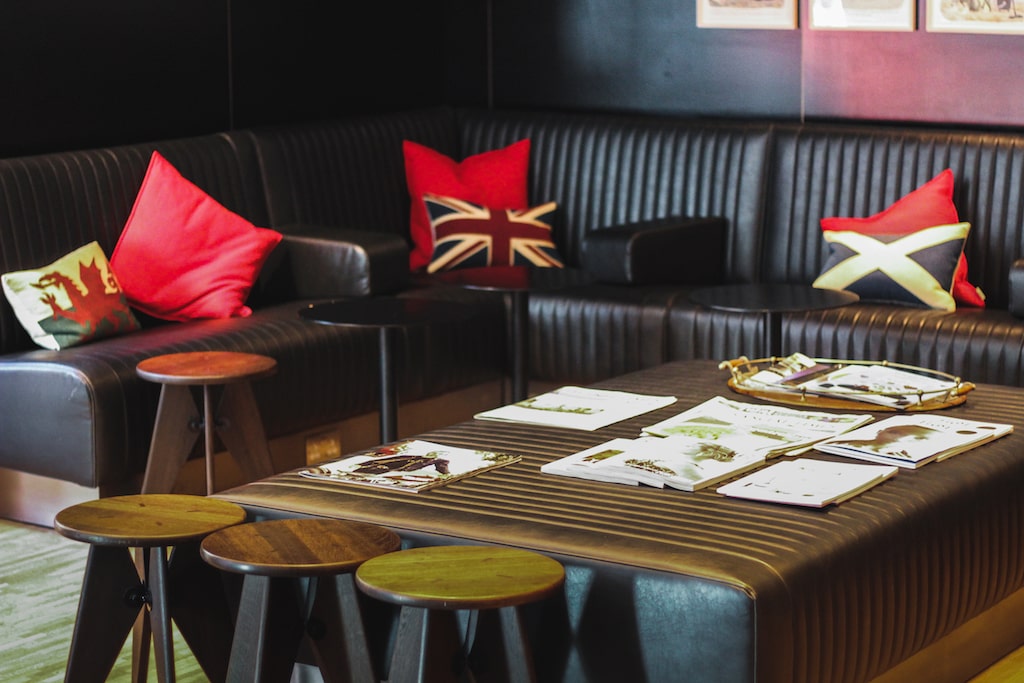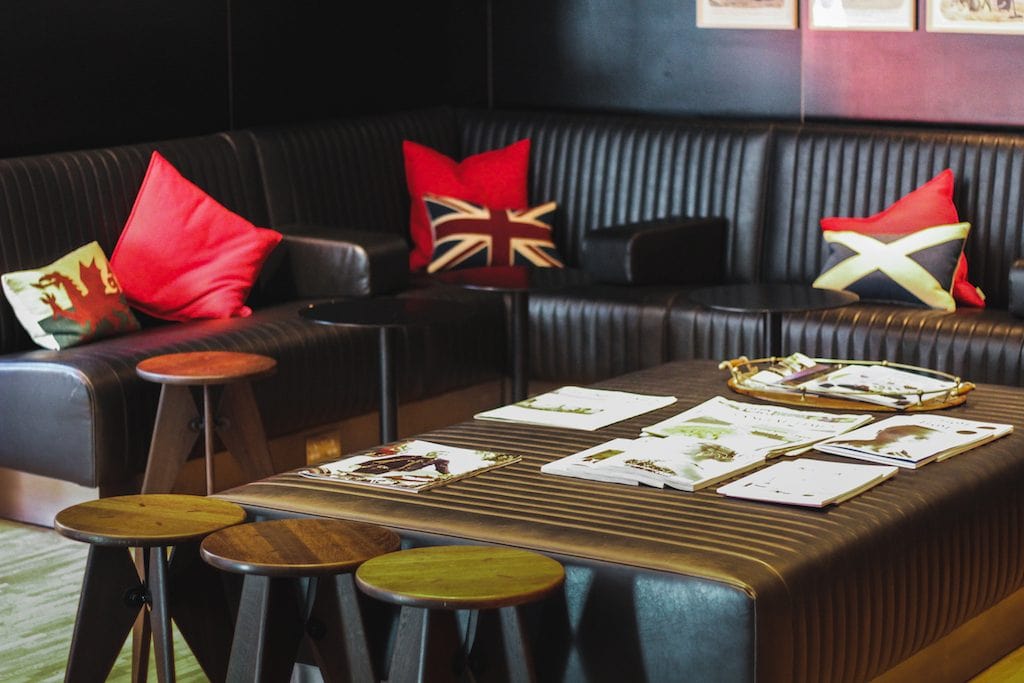 Awesome Wi-fi
I have not had the best luck with wifi in the UK. It hasn't been bad… but it hasn't been particularly good. When I have mentioned it to people, usually they agreed that it is not overall 'great' compared to other places. Then I stayed at citizenM…
This digital nomad's heart is very, very happy. I have been talking about those wifi speeds since I left as I have been struggling with a download speed of around 4 and an upload speed of nearly 0.

citizenM is Modern & Cool
iPad in your room? Check. USB charging areas and areas to charge with plugs from a different country? Check. Self-service check-in? Check. Everything about my stay just was easy, modern, and felt the way that a hotel should in 2017. Too bad more hotels don't take note.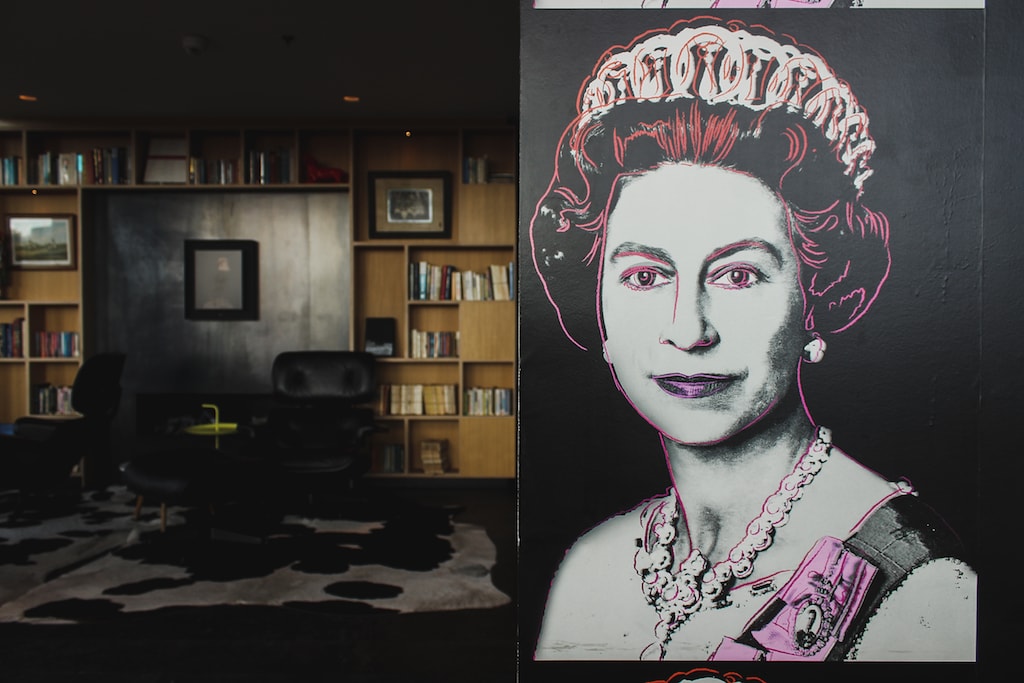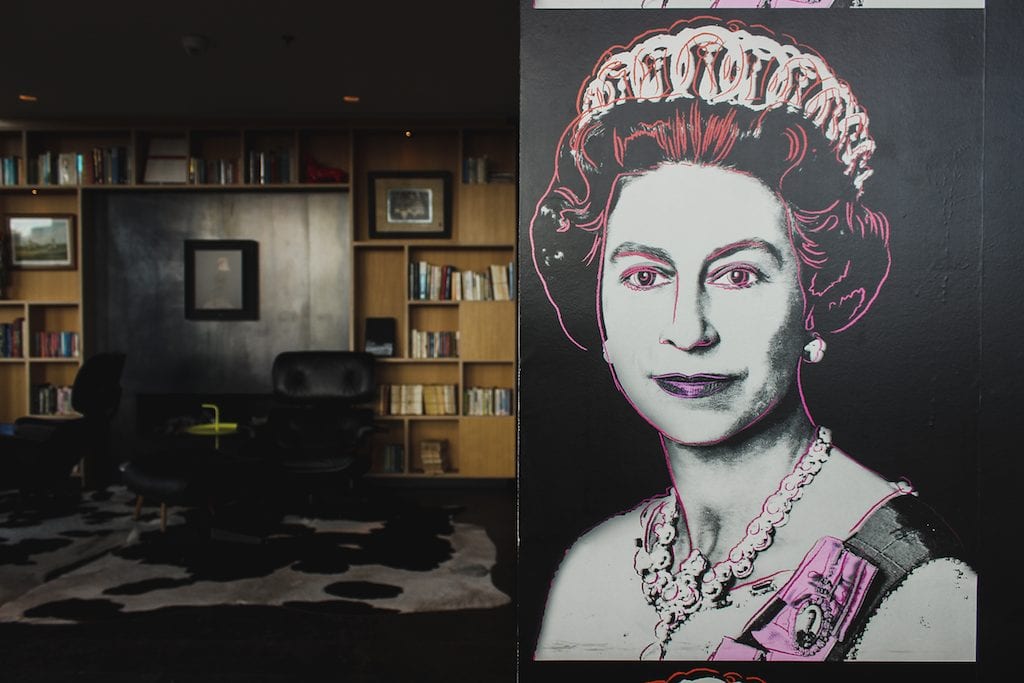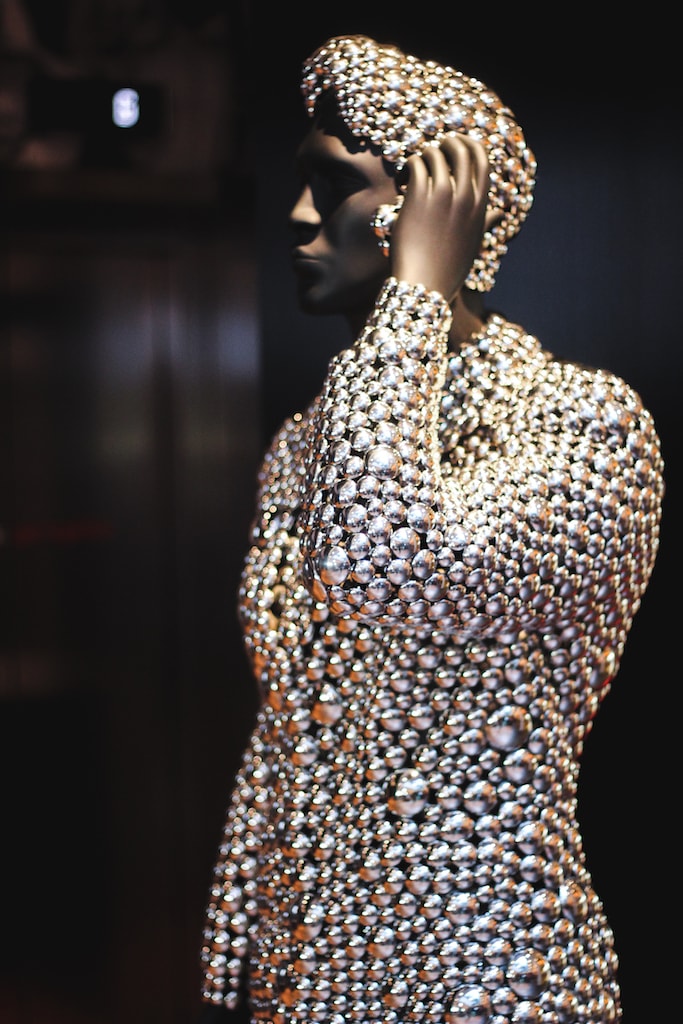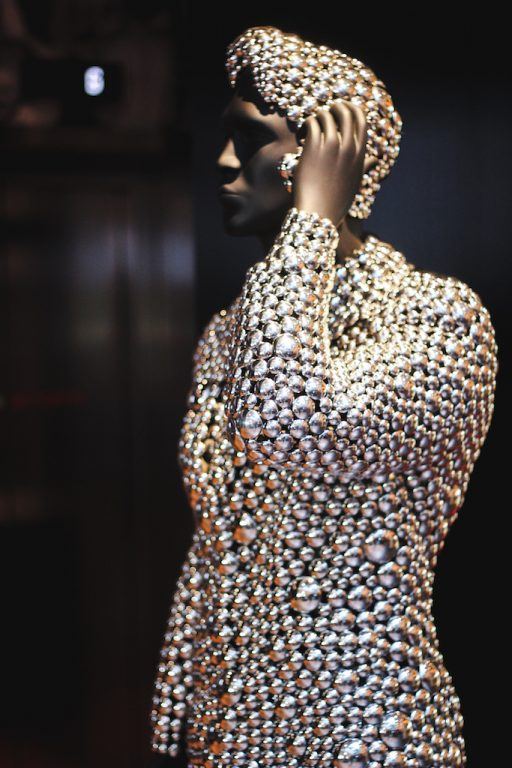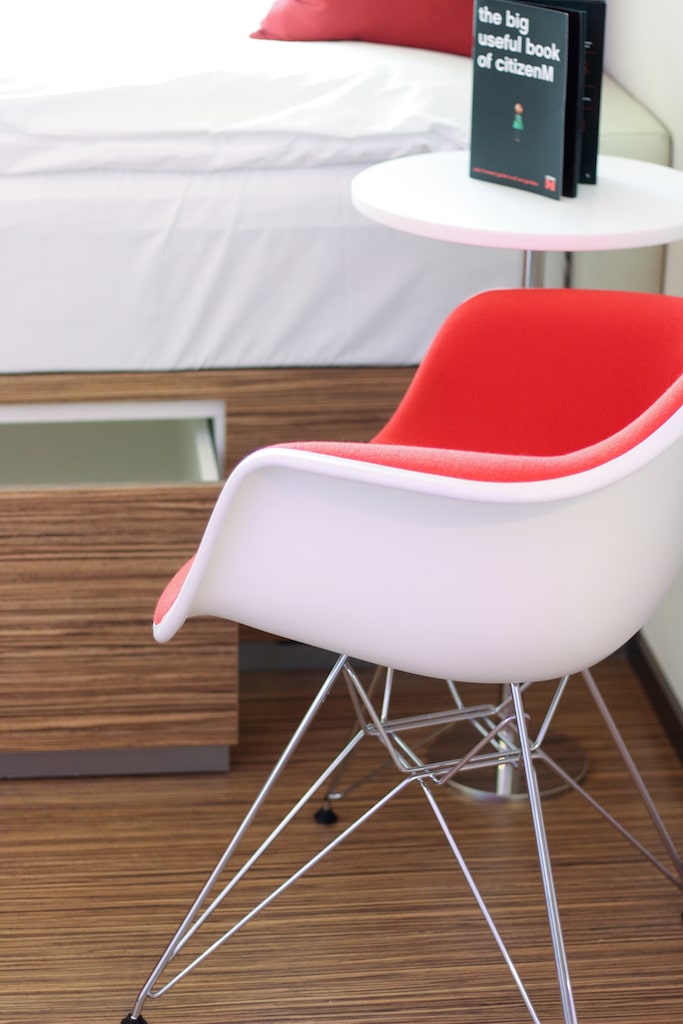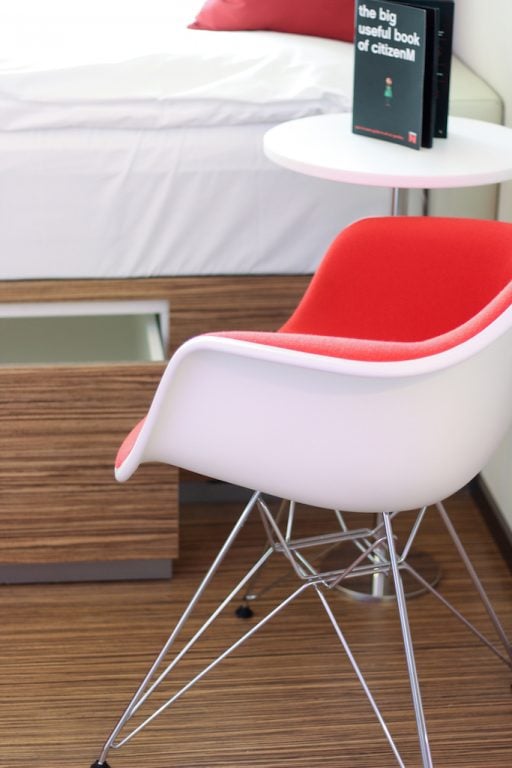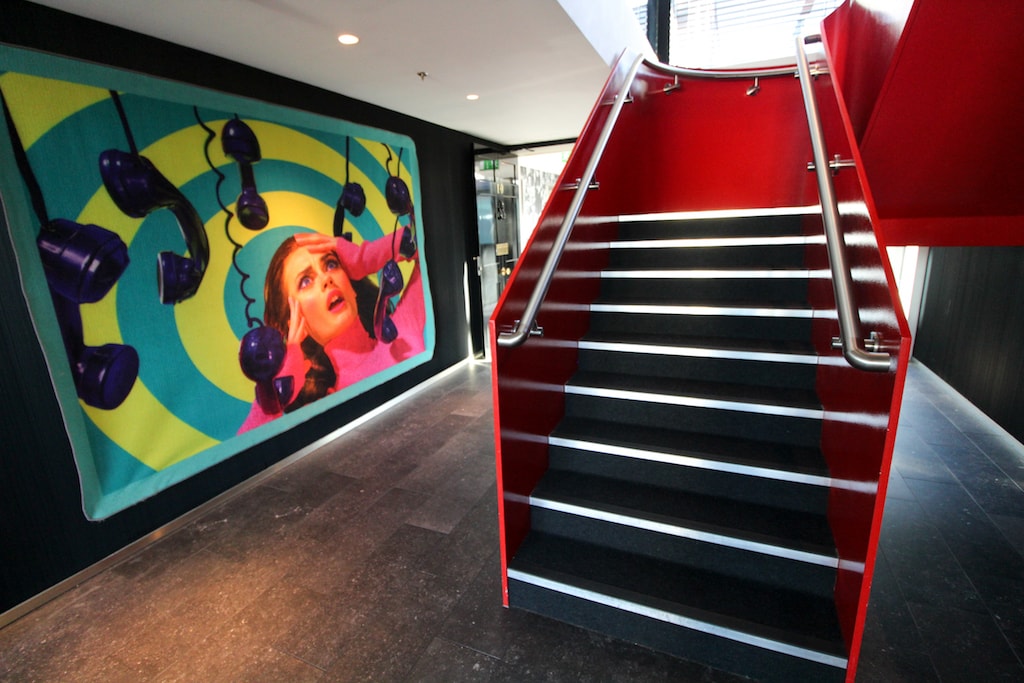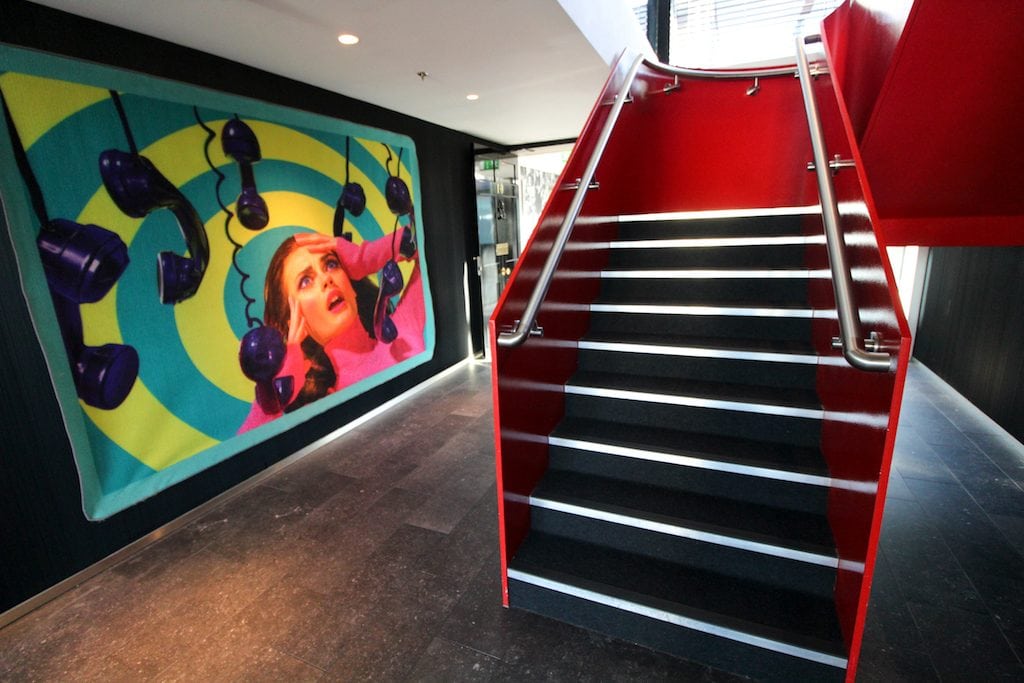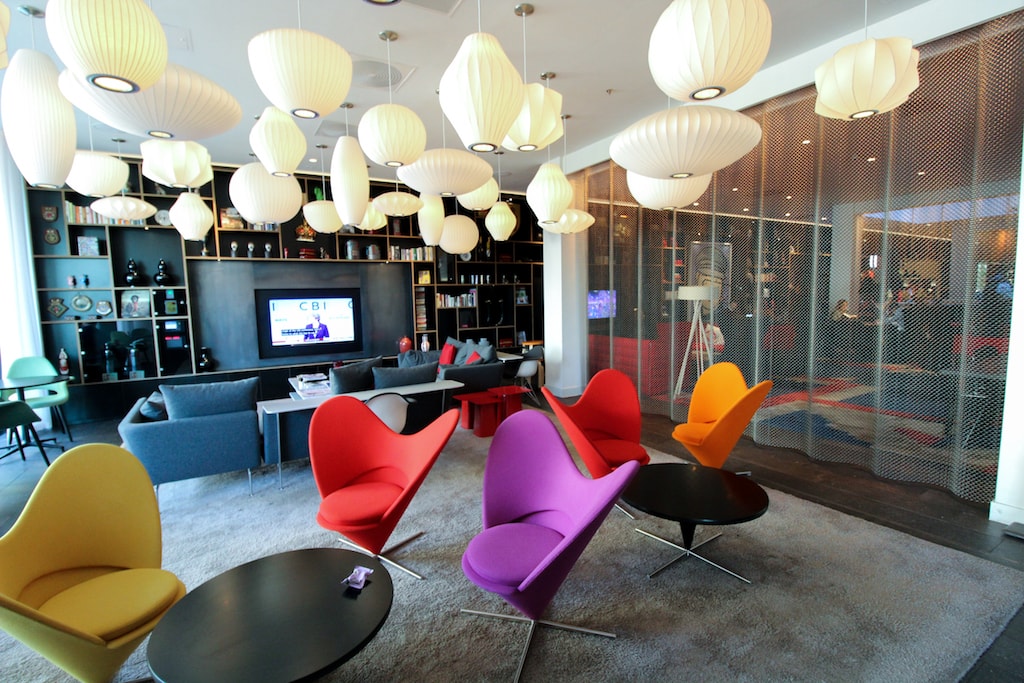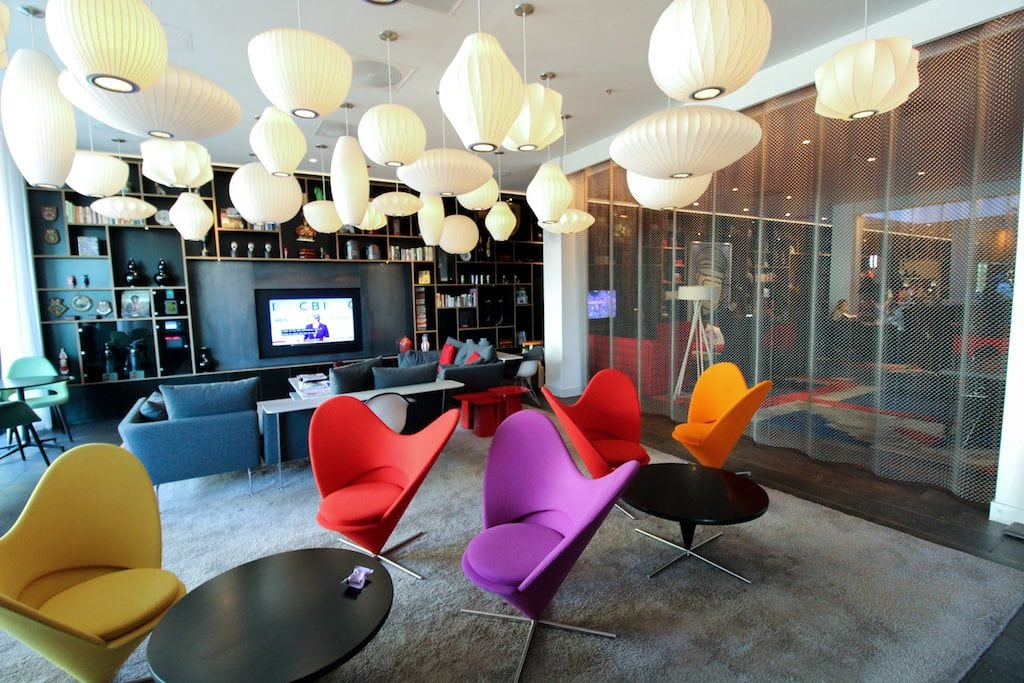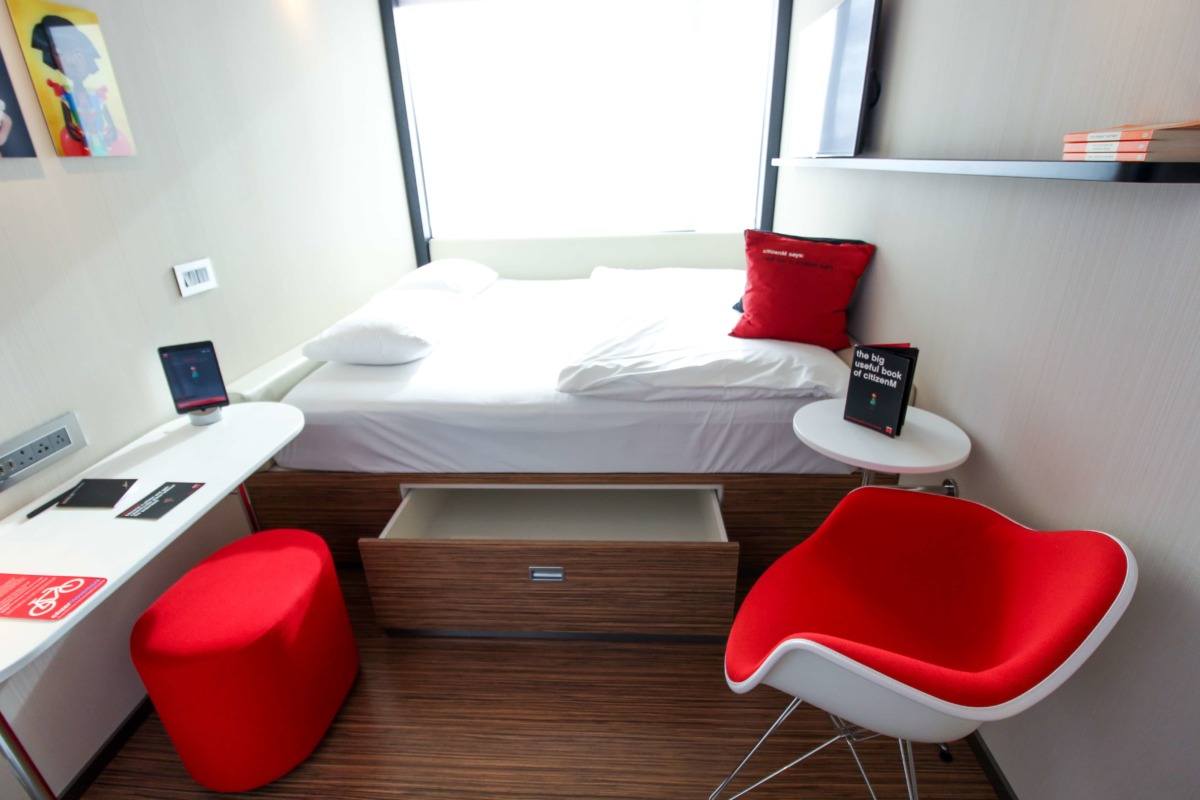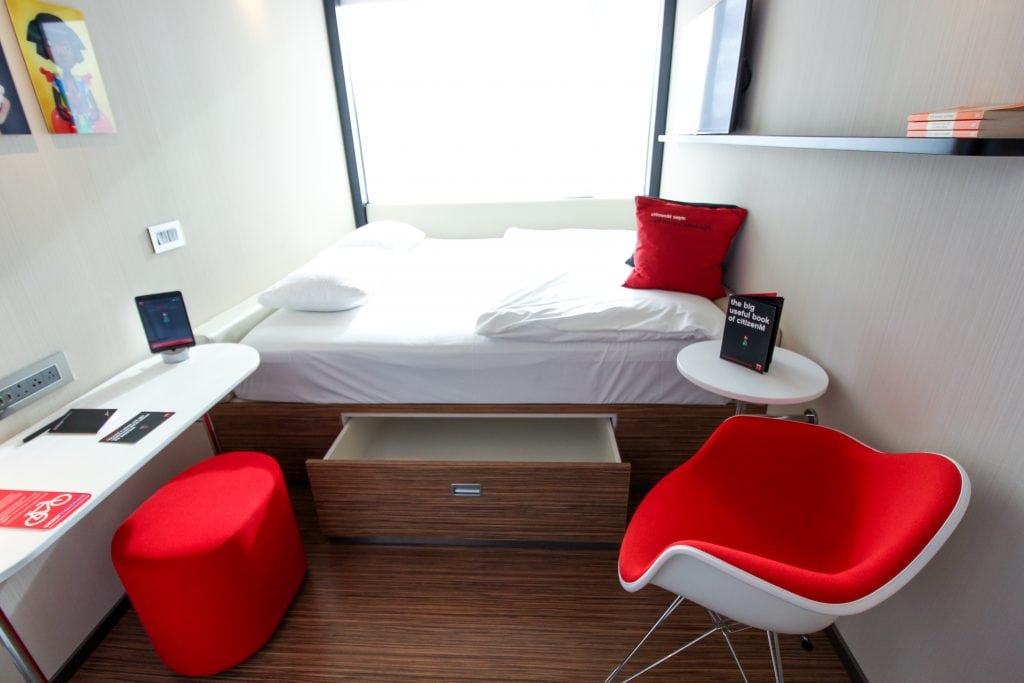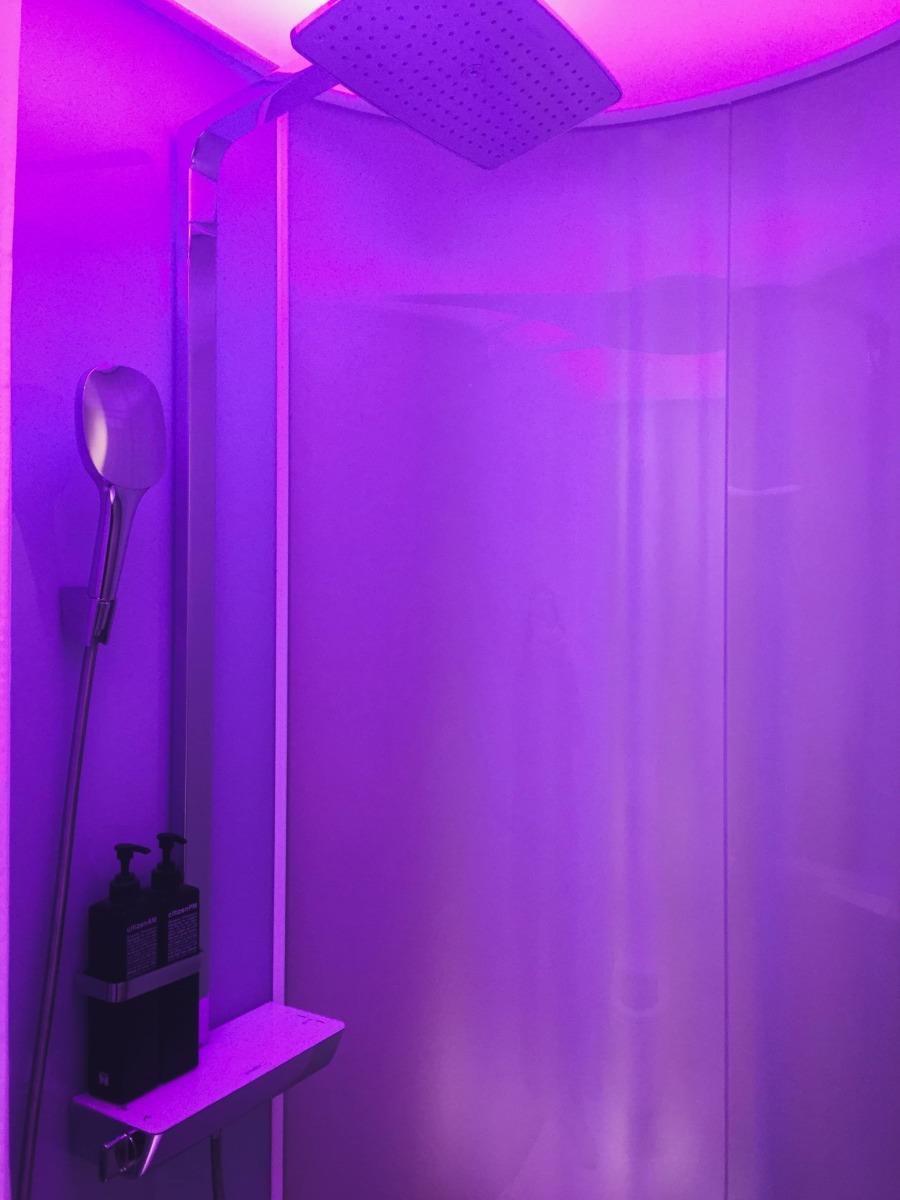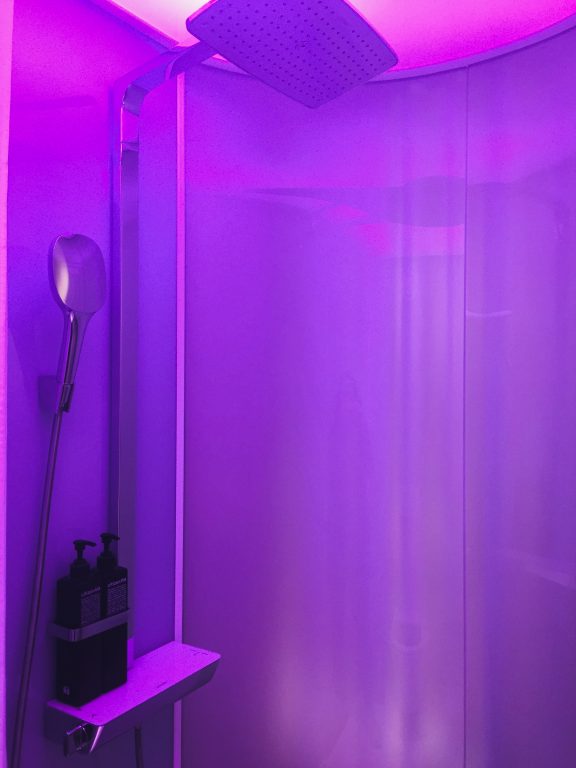 Breakfast
Breakfast is included in your room at citizenM. And it is GOOD. The buffet is extensive and you can enjoy a plethora of different foods ranging from fruits to back-bacon to eggs to granola, etc. I'm salivating just thinking about how tasty it all was. It is hard to find places these days where breakfast is included in the stay and when you do find them, the breakfast tastes like cardboard. I love seeing a hotel take pride in what they serve guests.  London is a perfect city for foodies, but if you want a good breakfast, just stick around the hotel and indulge.
And- their breakfast is vegetarian approved.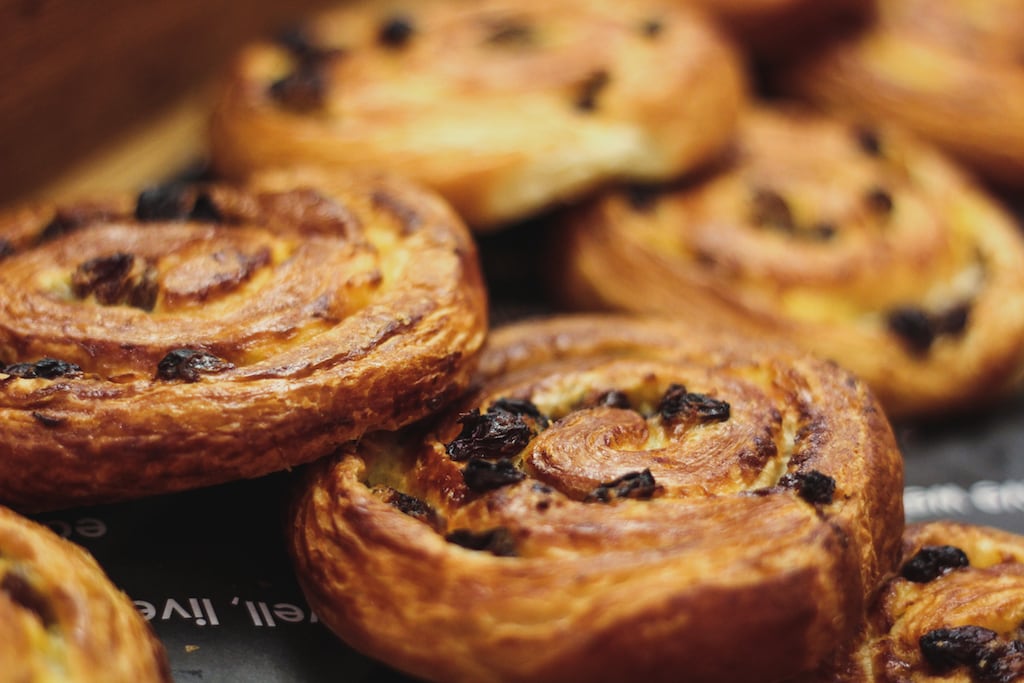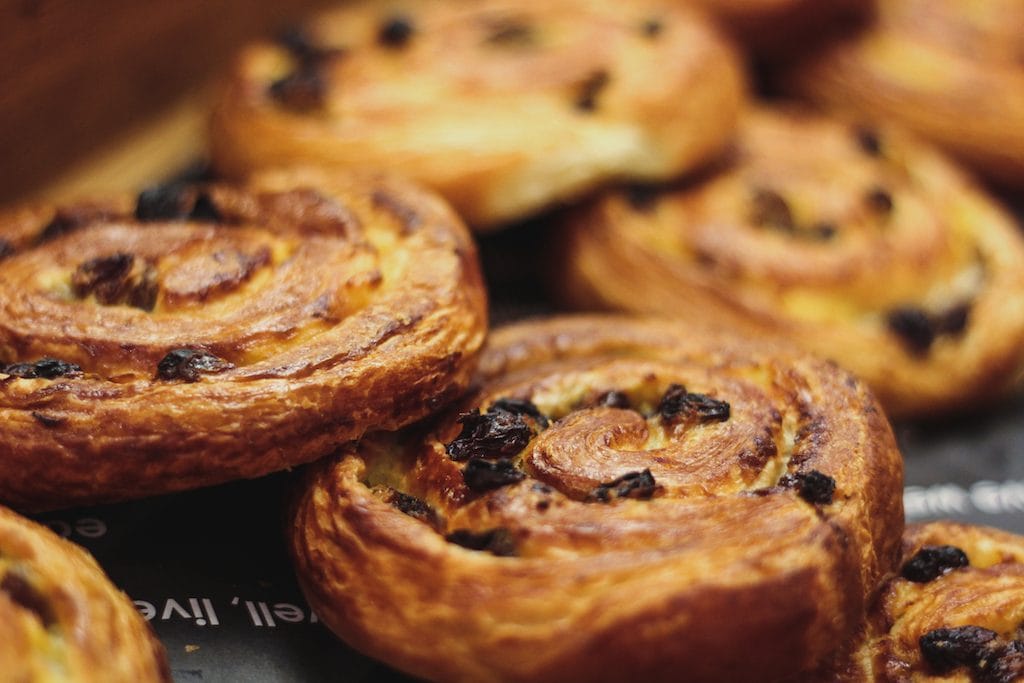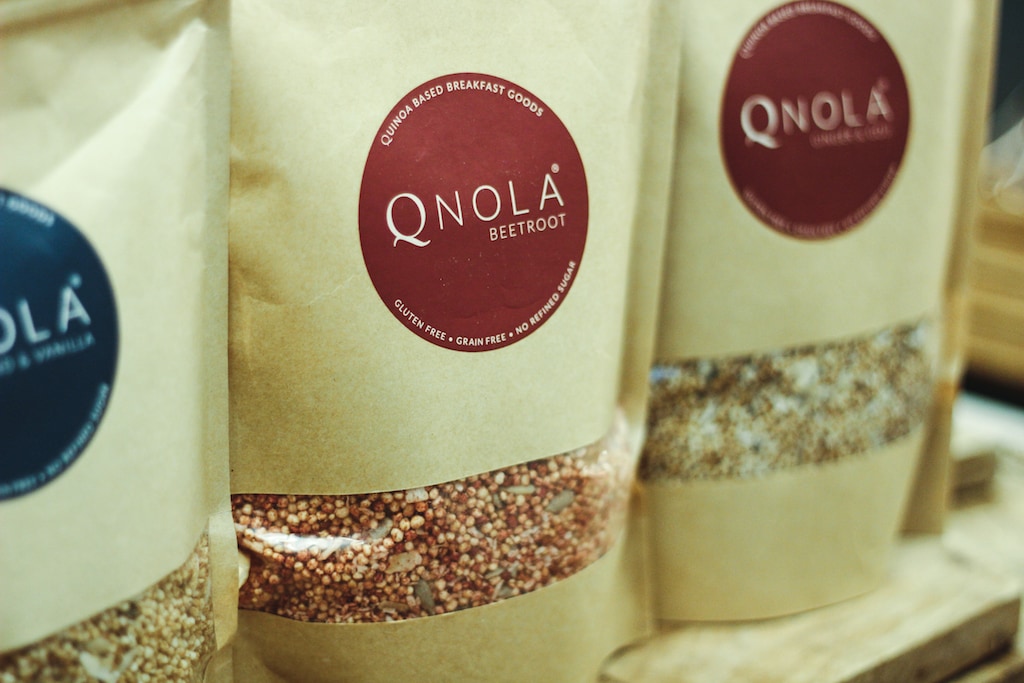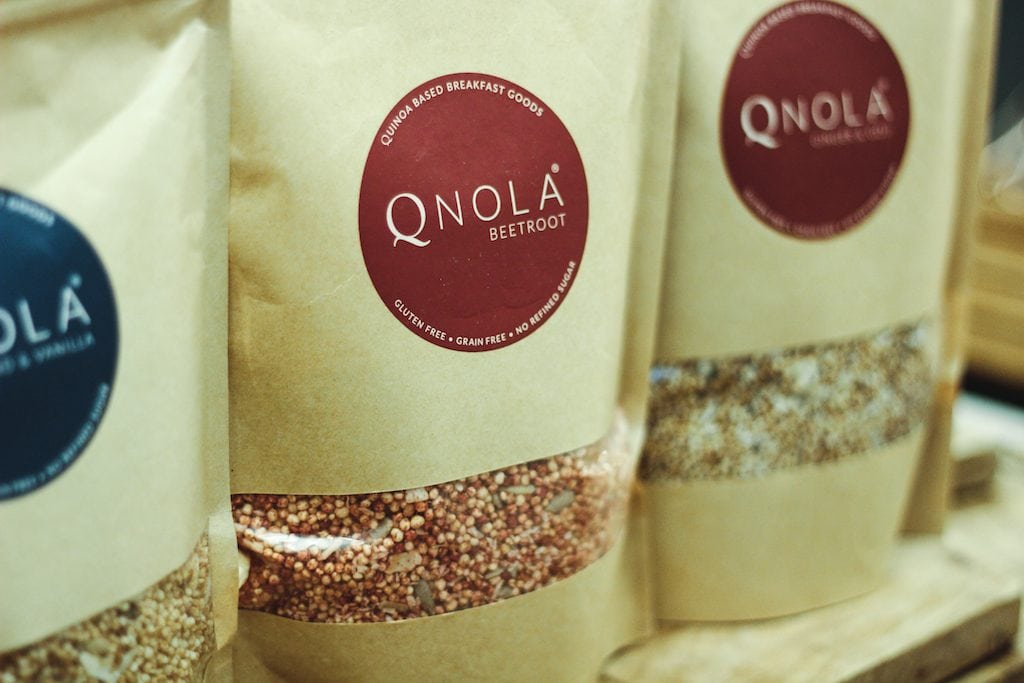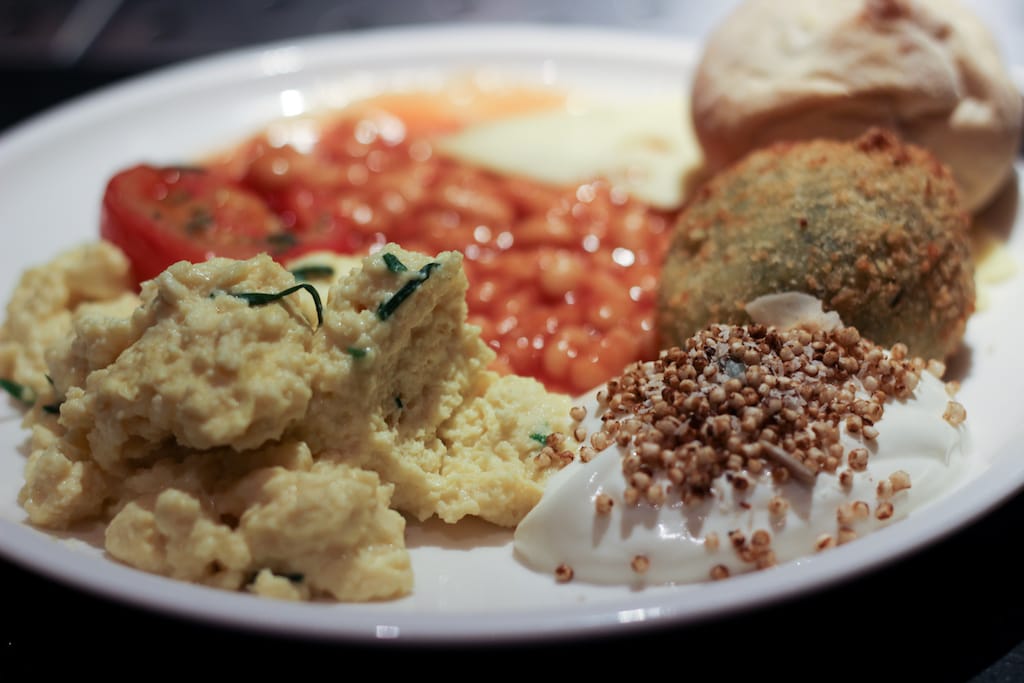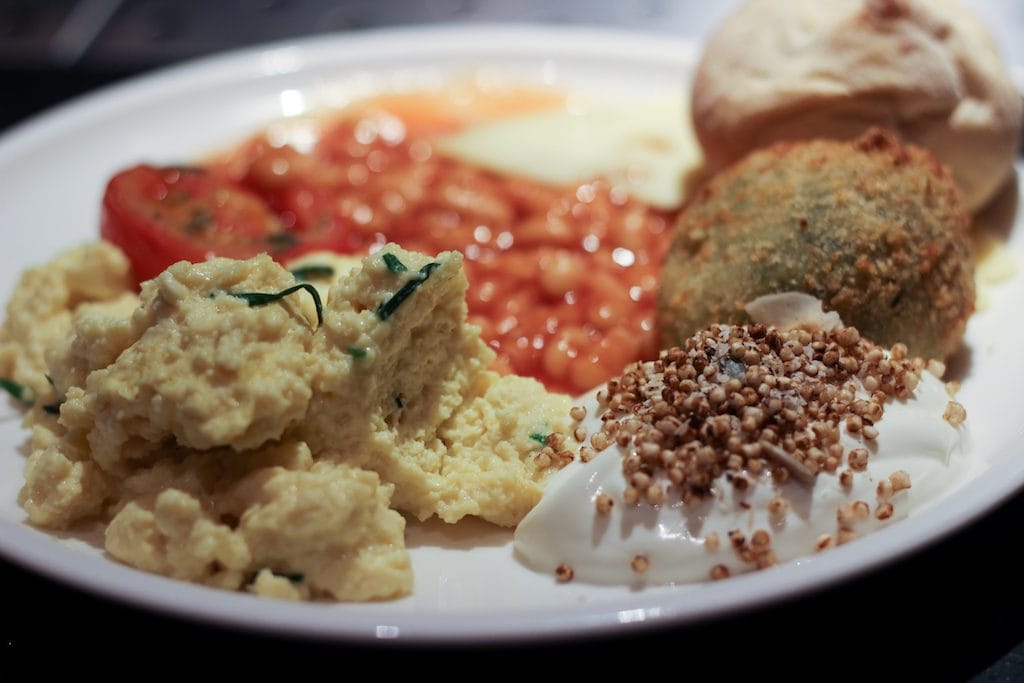 In conclusion, I finally have a hotel in London I can recommend to my readers. If you are a business traveler, digital nomad, craft beer lover, coffee enthusiast, someone who loves a hotel with personality and a sick view- citizenM Tower of London is 100% for you!  Not only does it have enough to keep you occupied in-house, you also have the perfect location to enjoy London at night or to visit the best sites of the city.
To find out more details about citizenM's locations or to book a room, click this link.
*I was a guest of citizenM in November 2017.  All opinions are 100% my own.
PIN IT FOR LATER!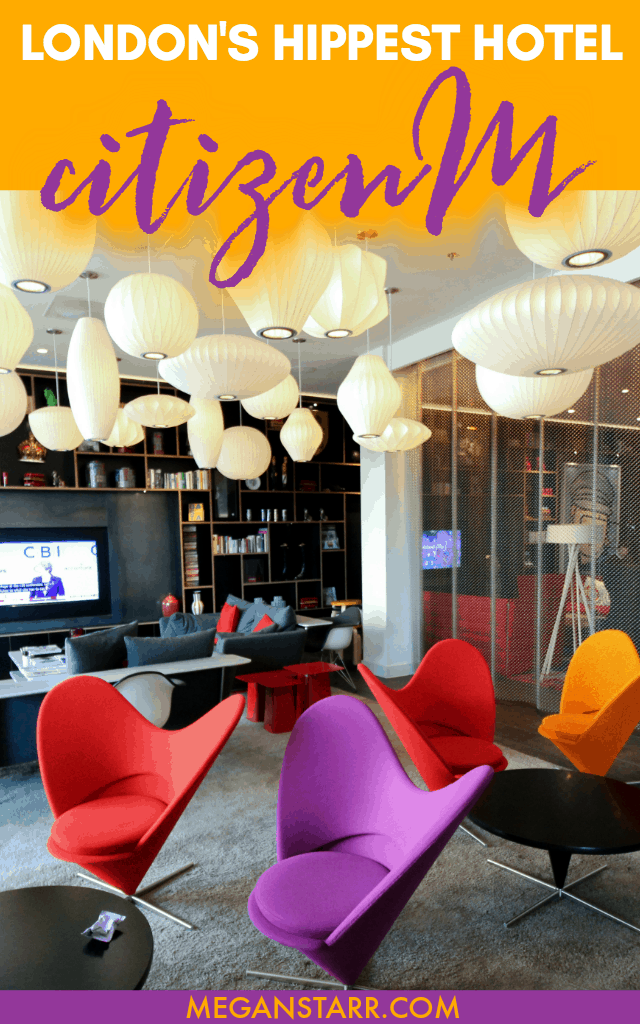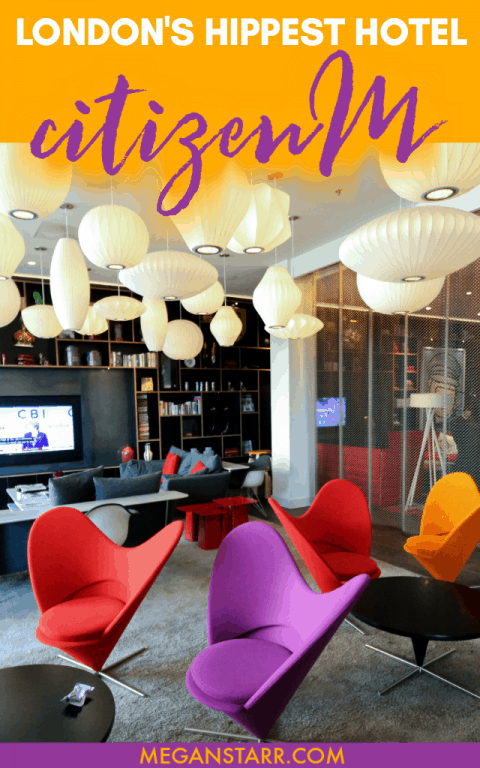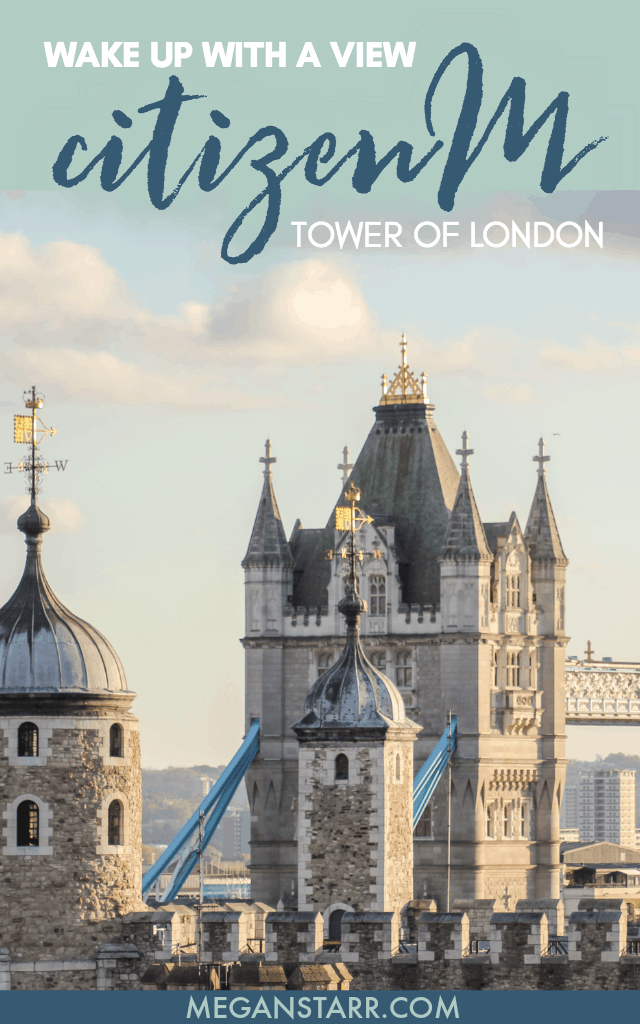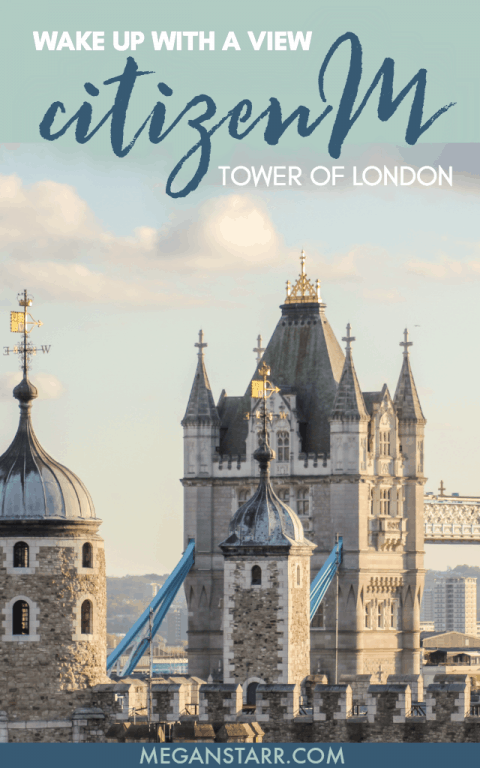 BE SURE TO FOLLOW ME ELSEWHERE AROUND THE WEB!
[powr-social-media-icons id=f421521d_1499856820319]