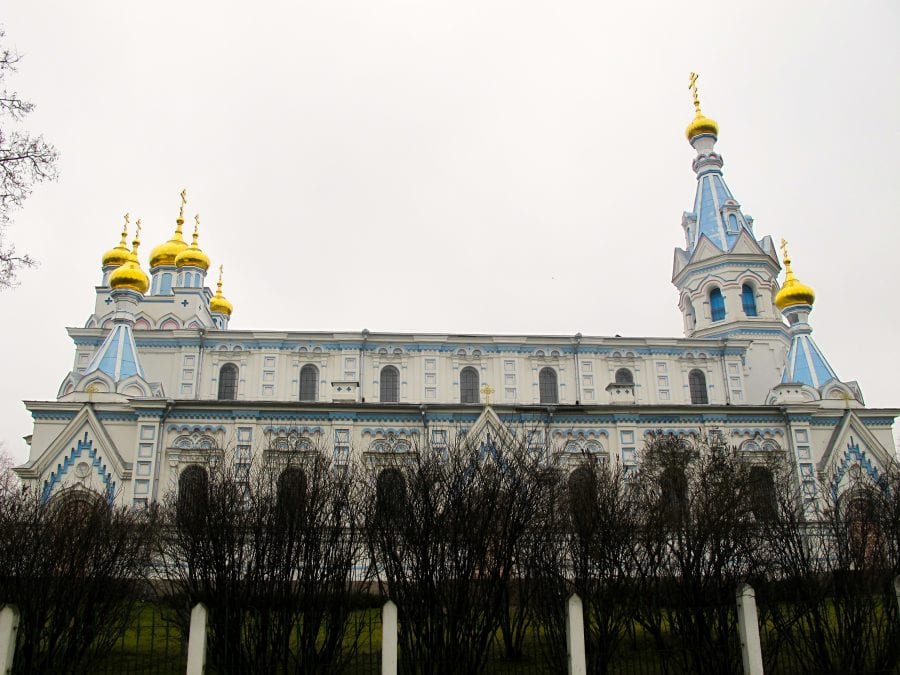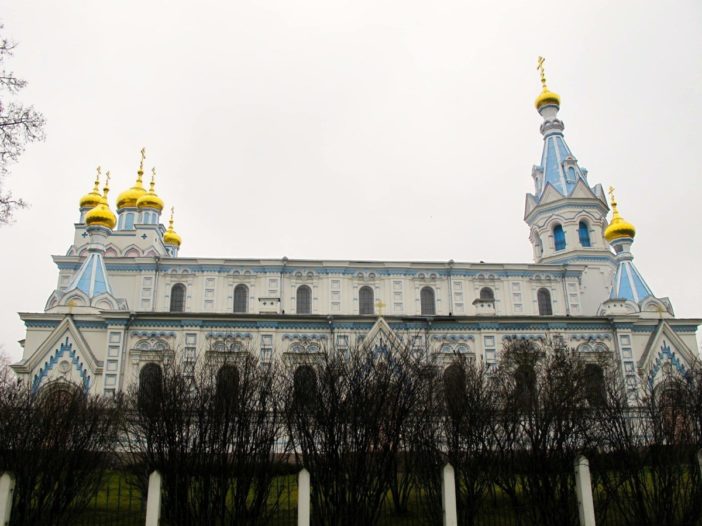 This post may contain affiliate links which means if you purchase something through that link, we will make a small commission at no additional cost to you. Think of it as buying a cup of coffee for us on someone else. Thanks and enjoy!


Prior to my arrival in Daugavpils, I knew merely two things about the city.  The first was that it was Latvia's second largest city.  And the second was that it had very beautiful churches.
Daugavpils is a hybrid hotbed when it comes to cultures and religion and the city reflects that in every manner possible.  One segment that is poorly represented today is that of the Jews, for very obvious and grim reasons…but the Kadisha synagogue still stands in the heart of Daugavpils and was the only synagogue left standing after WWII and Soviet times.  The synagogue was built in 1850 and is now also home to a museum dedicated to the Jews of Daugavpils and Latgalia.  I, unfortunately, did not get any photos of it as I didn't realize what it was while I was there.  It looked like more of a bank than a center to worship.  I'm sure there is a provocative story behind that one…
Also in the heart of Daugavpils lies the St. Alexander Nevsky Russian Orthodox Chapel (consecrated in 2004).  This is not a massive piece of architecture, but rather a memorial to pay homage to St. Alexander Nevsky Cathedral, which once stood in its place.  The Cathedral, which was built in 1864, was demolished by the Soviet Union in 1961.  This chapel sits right in the middle of A. Pumpurs public garden and is extremely hard to miss.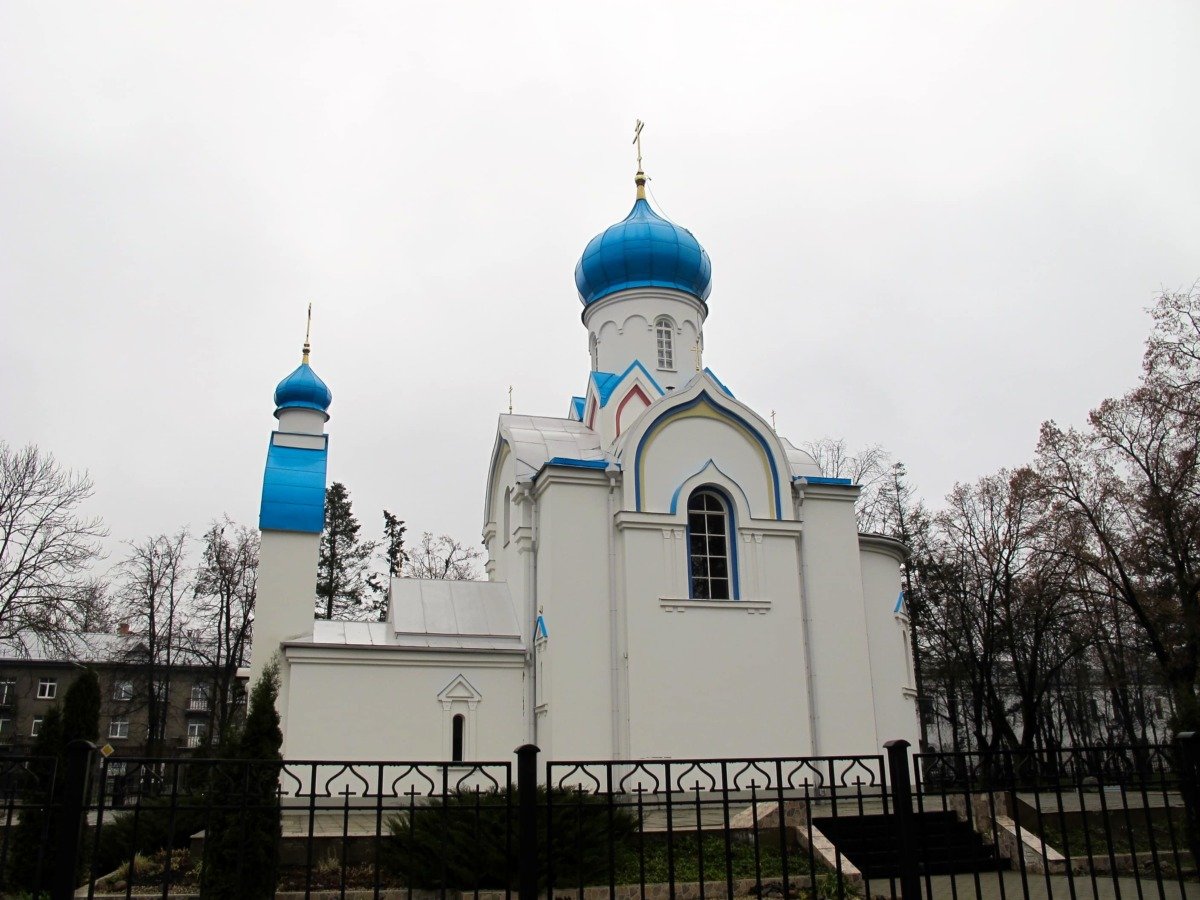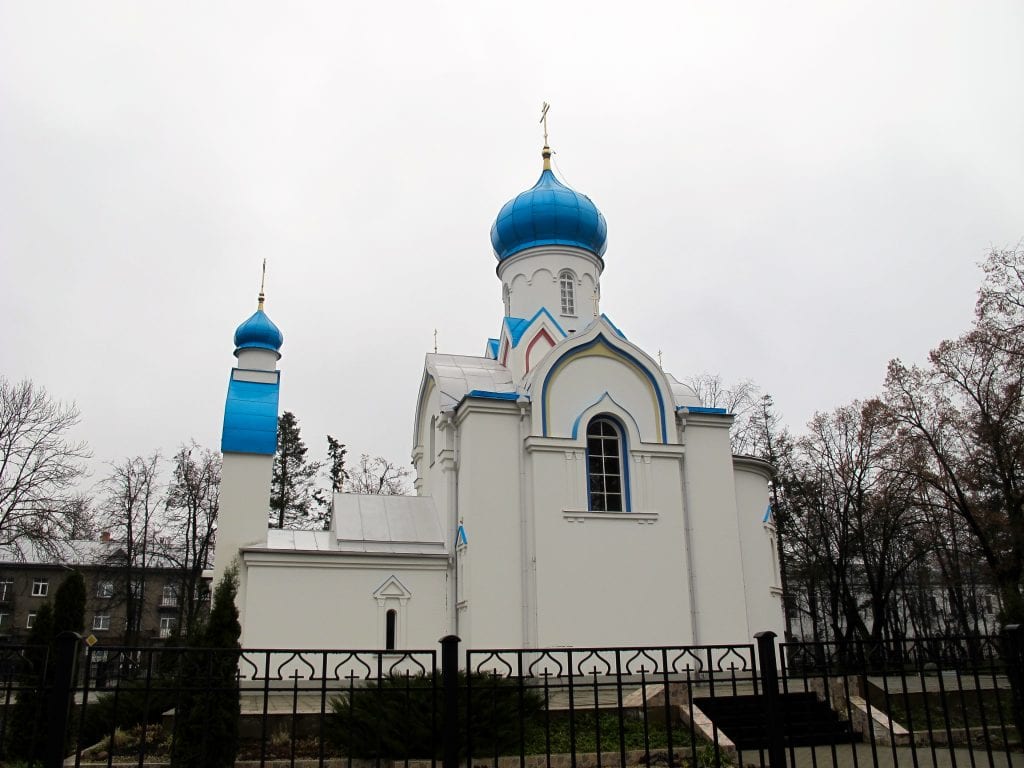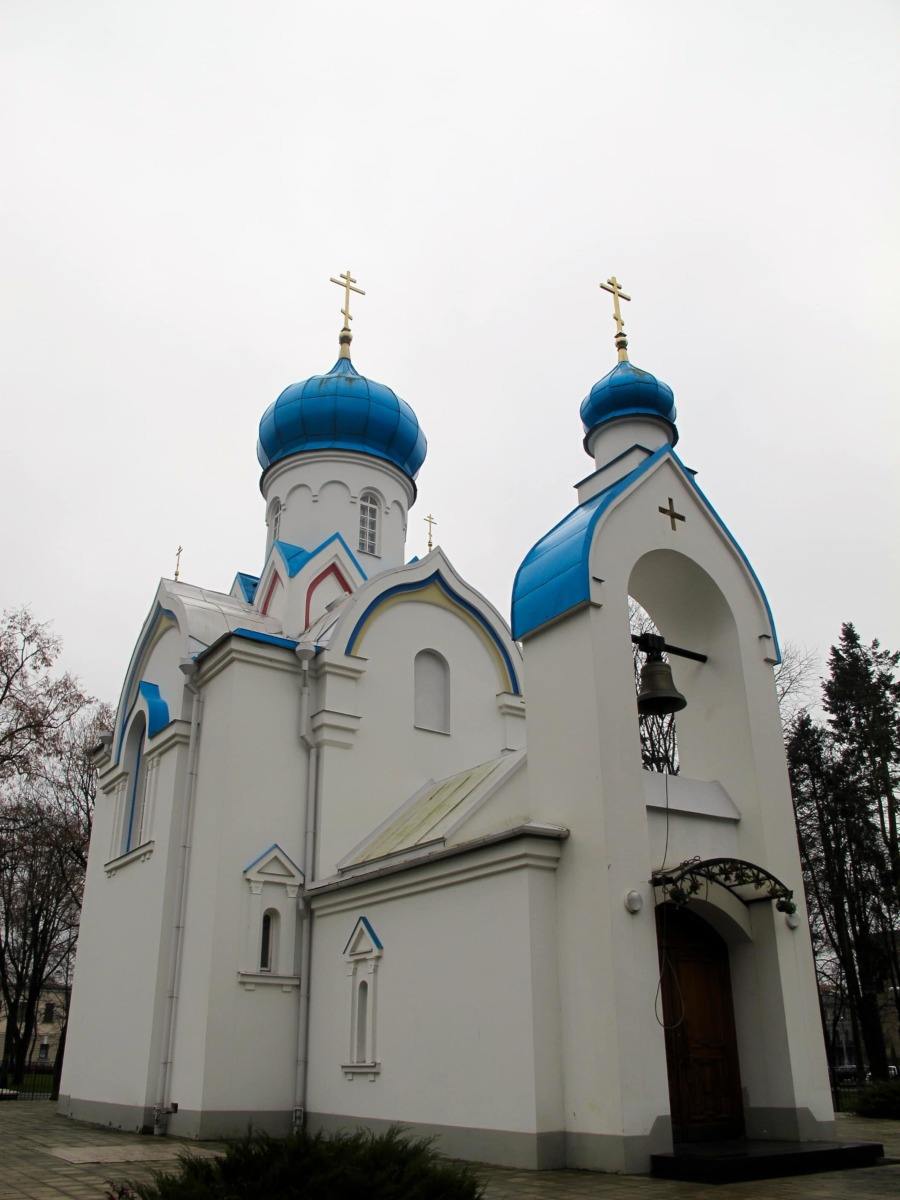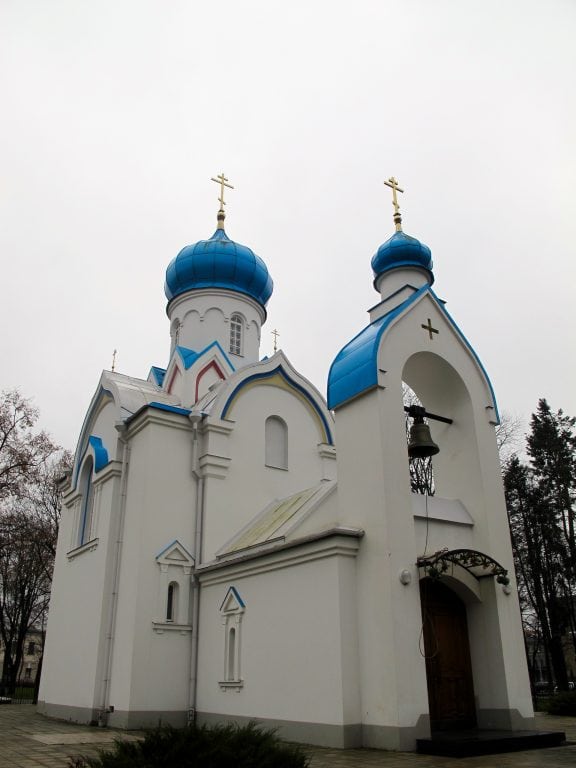 The St. Peter's in Chains Roman Catholic Church is located on one of the main streets in Daugavpils- Rigas Street.  It was built around 1848 and again rebuilt from 1924-1934.  The church has similar features to that of St. Peter's Basilica in the Vatican and displays very Classicism architecture.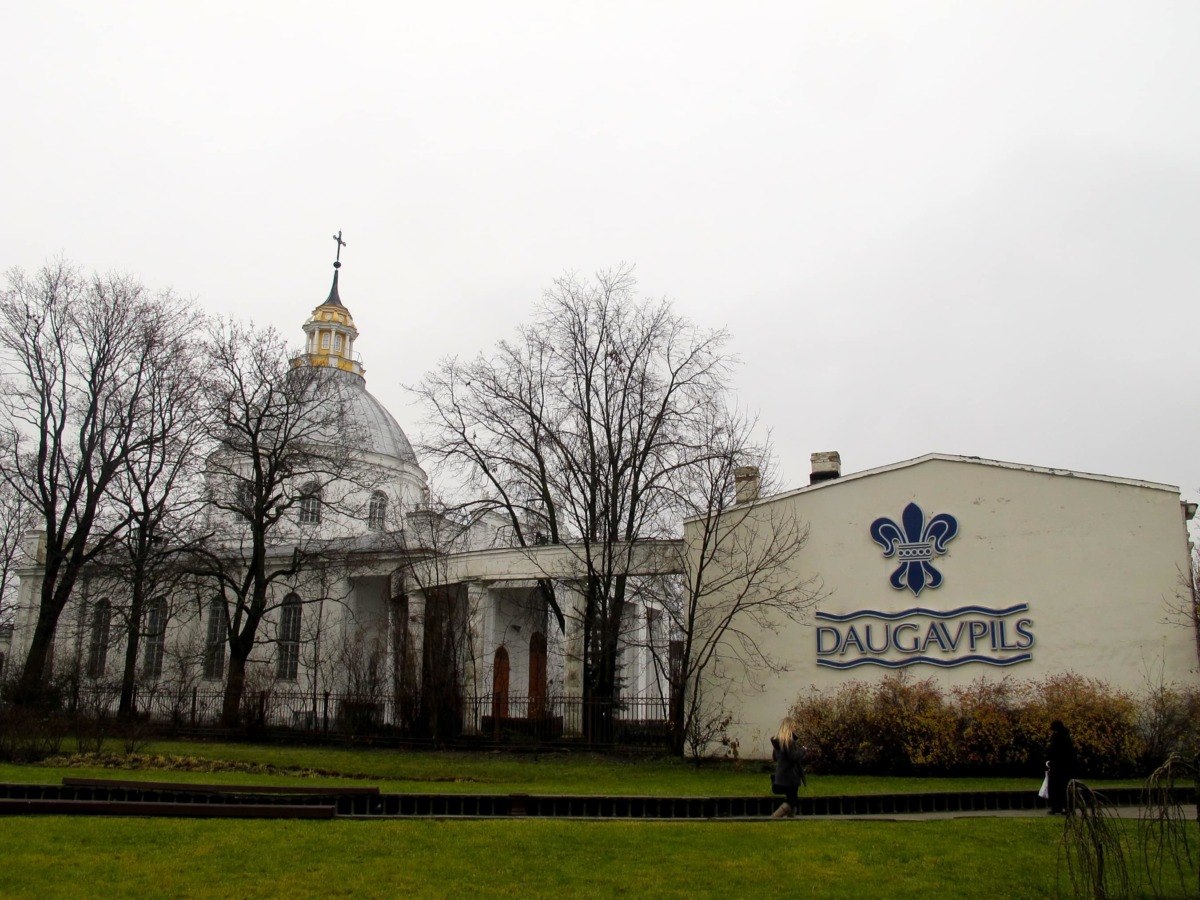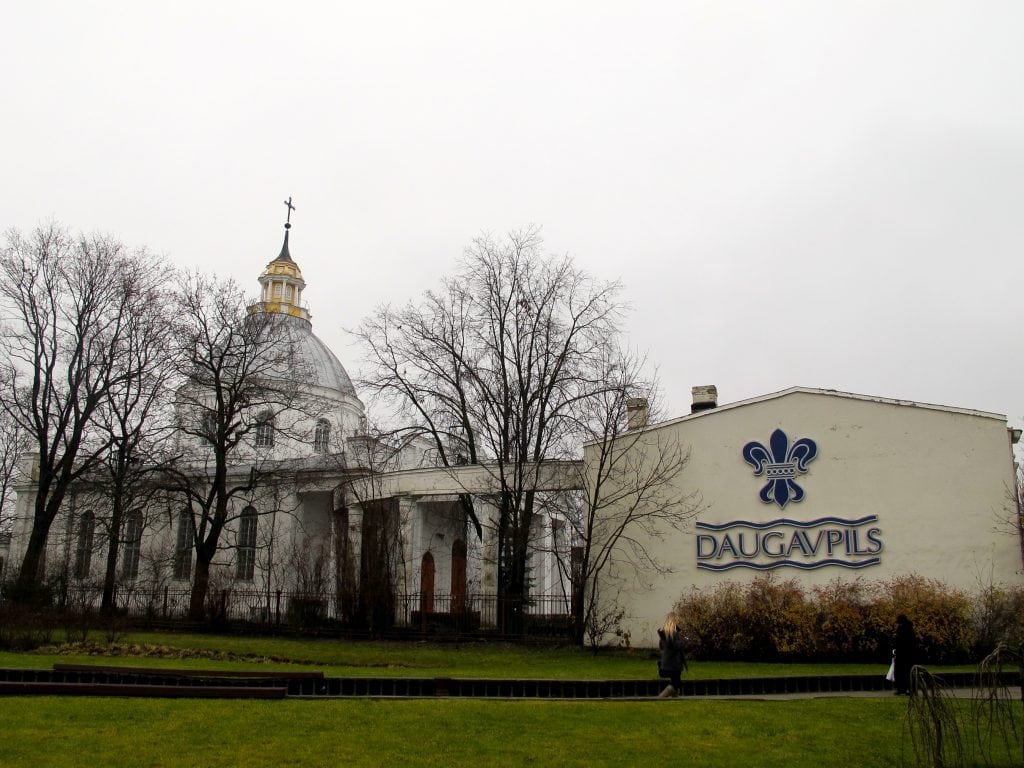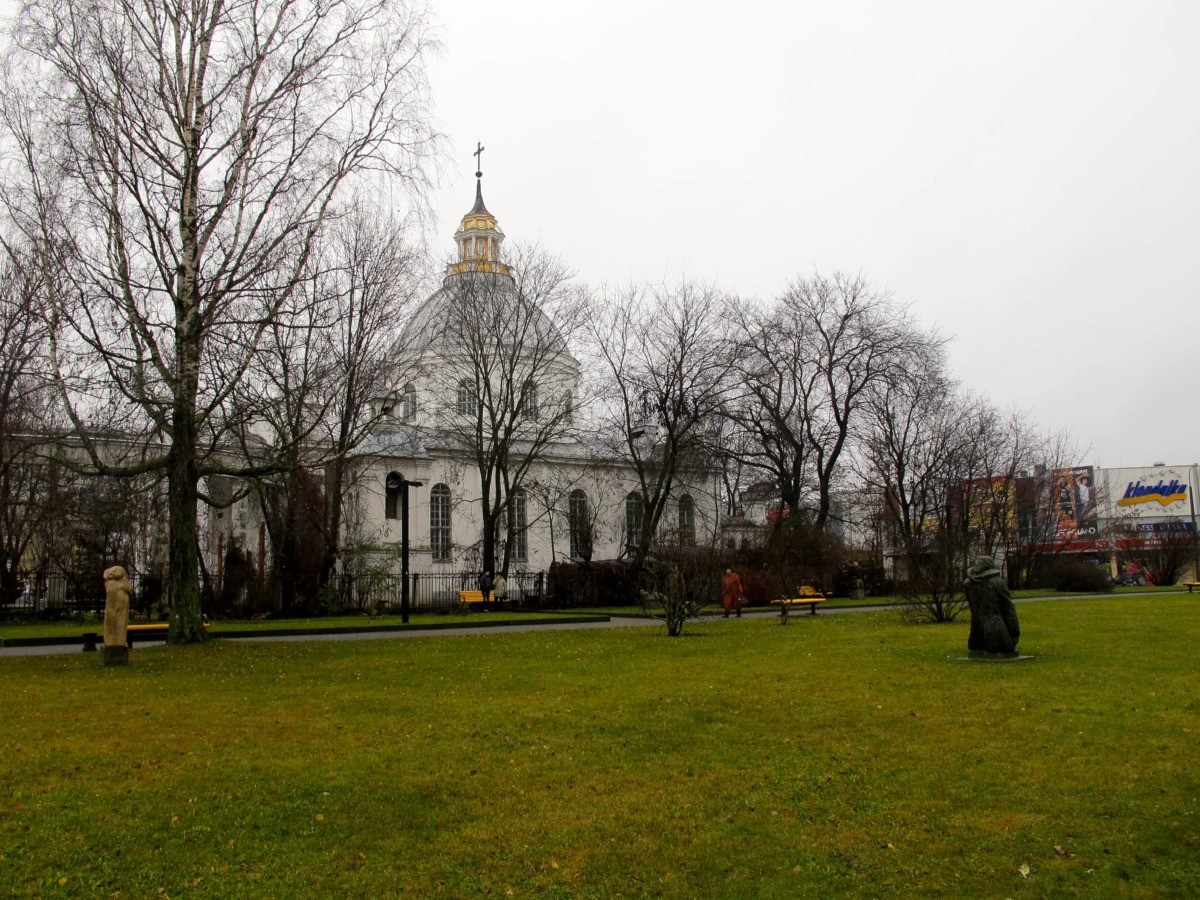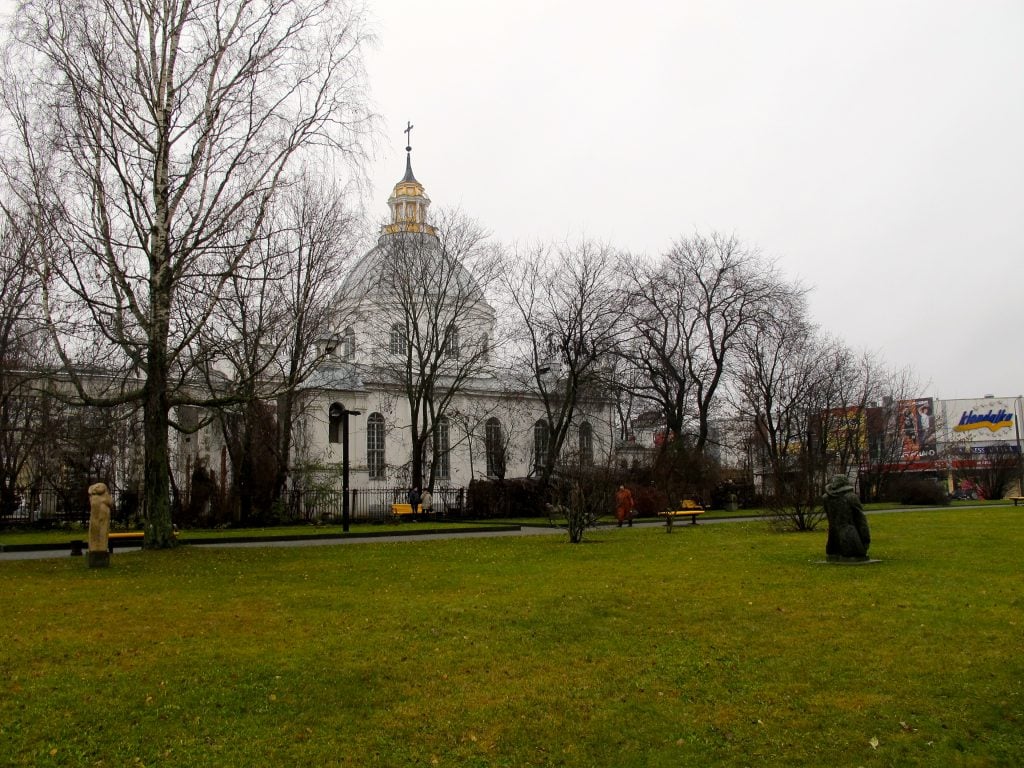 While there are a few churches in the center of Daugavpils, the more famed ones sit up on Church Hill, which is the name given to an area that boasts four magnificent churches.  One can reach this area by taking tram #1 towards Uzņēmums, or "Lokomotive".
The first is the Martin Luther Cathedral which was built by V. Neimanis in 1893.  The church is pretty much comparable to any other Lutheran Cathedral I have seen, but I found it to be particularly special in Daugavpils, a city known for being built up with red bricks.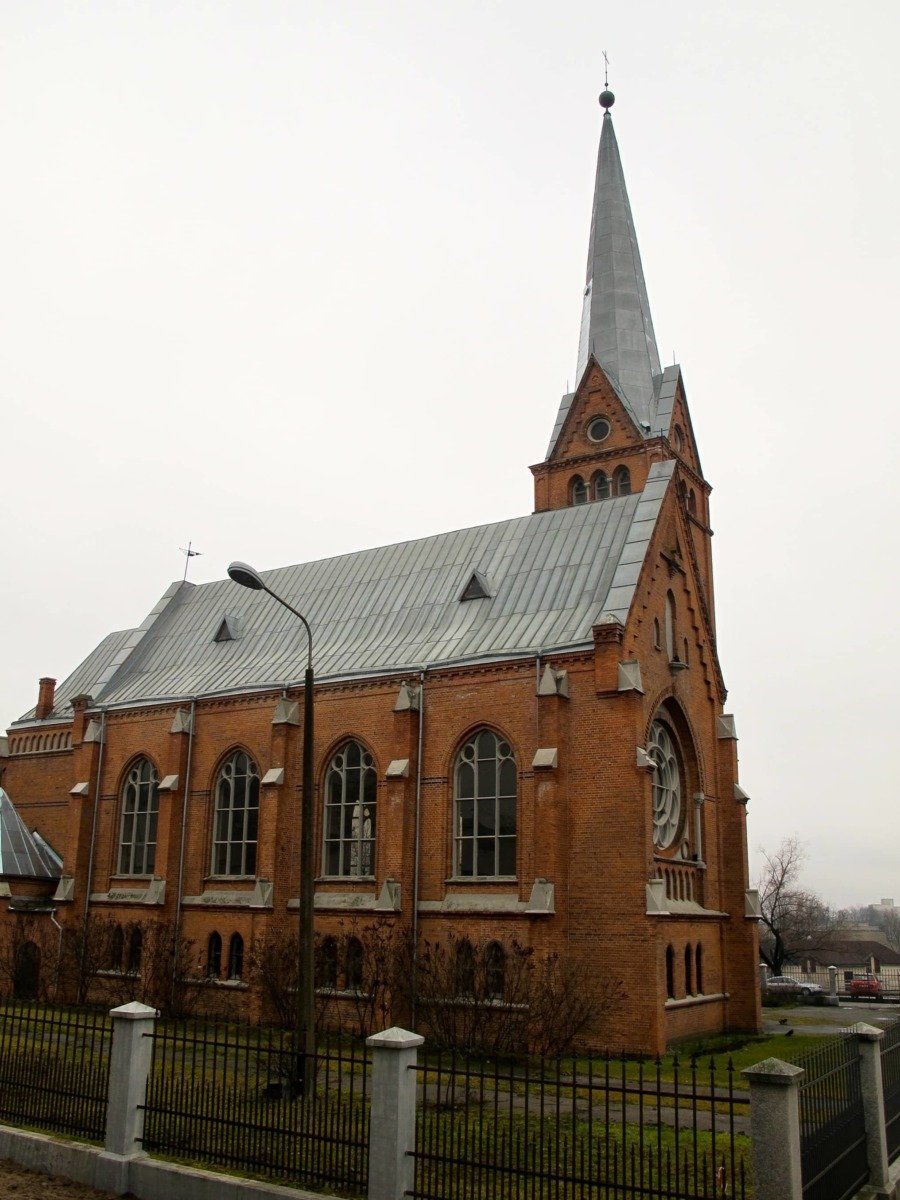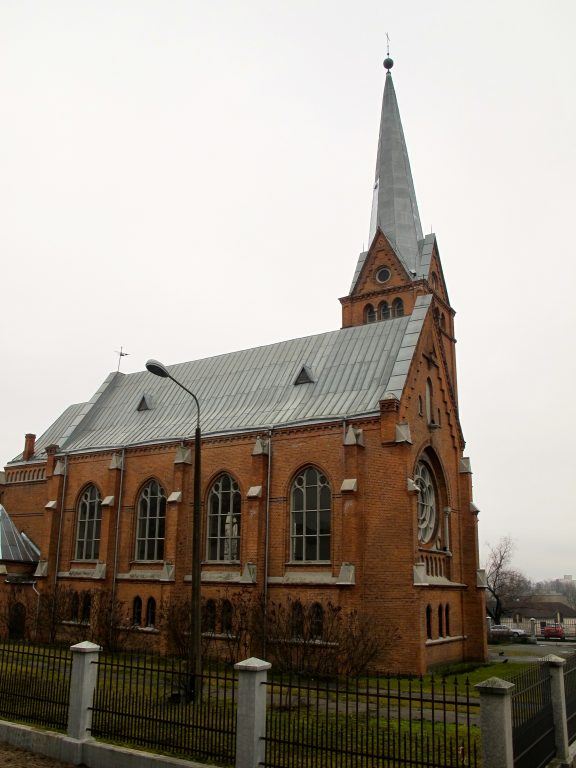 The second is the Roman Catholic Church of the Blessed Virgin Mary (1902).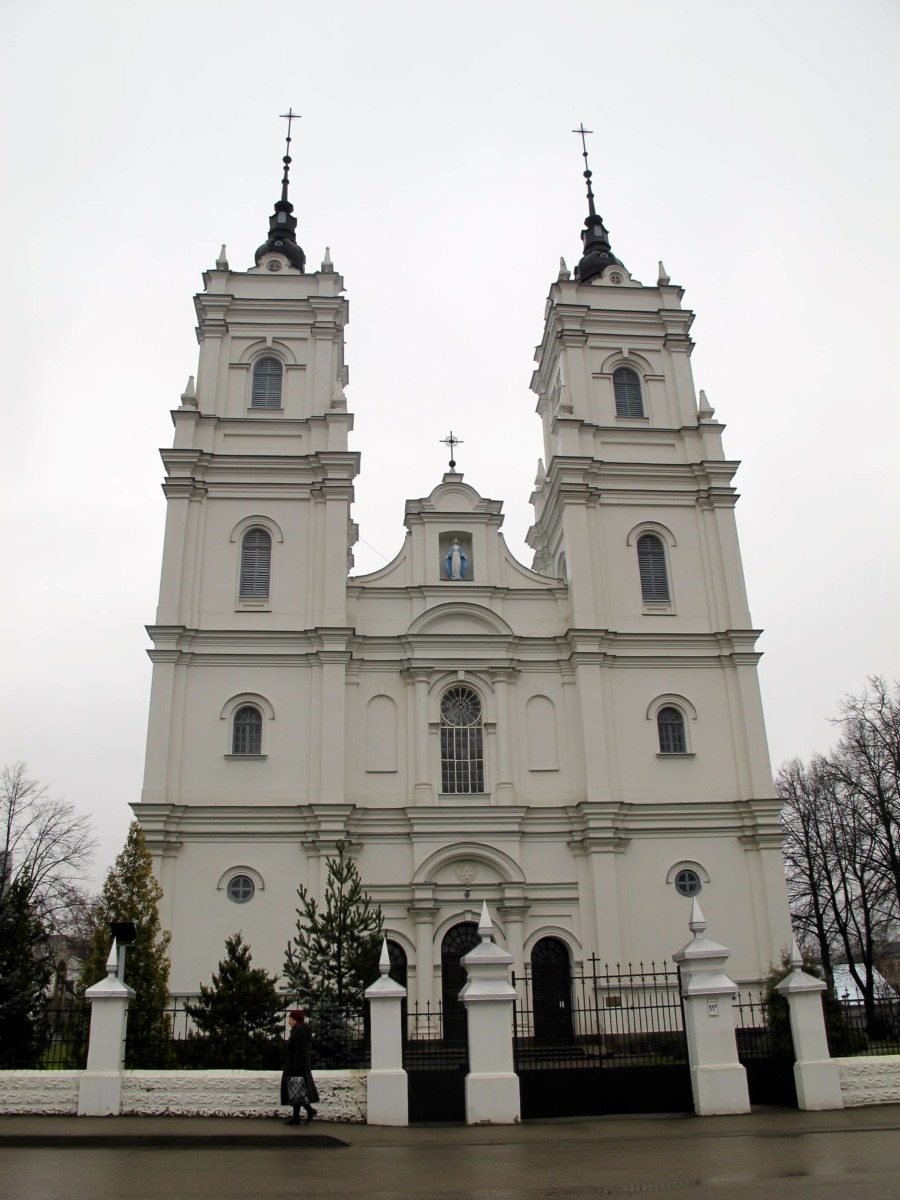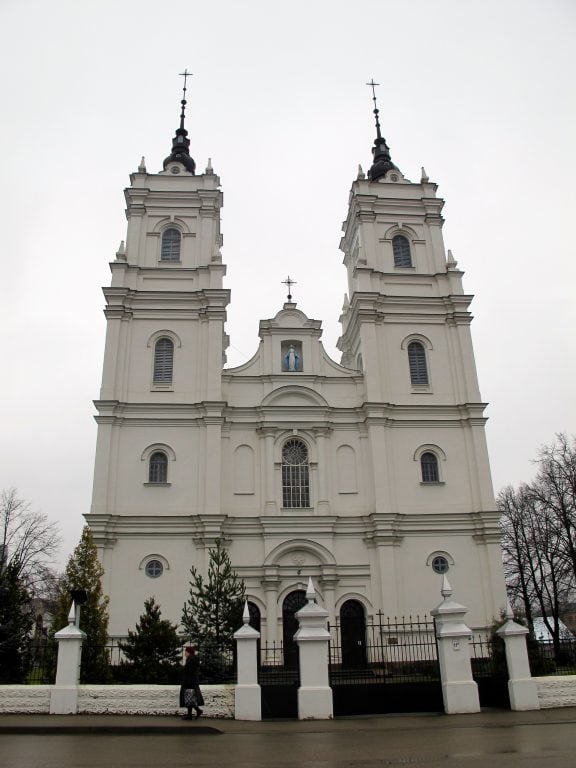 The Church of the Community of Old Believers was built from 1908-1928.  This is the first of two Russian Orthodox Churches on Church Hill.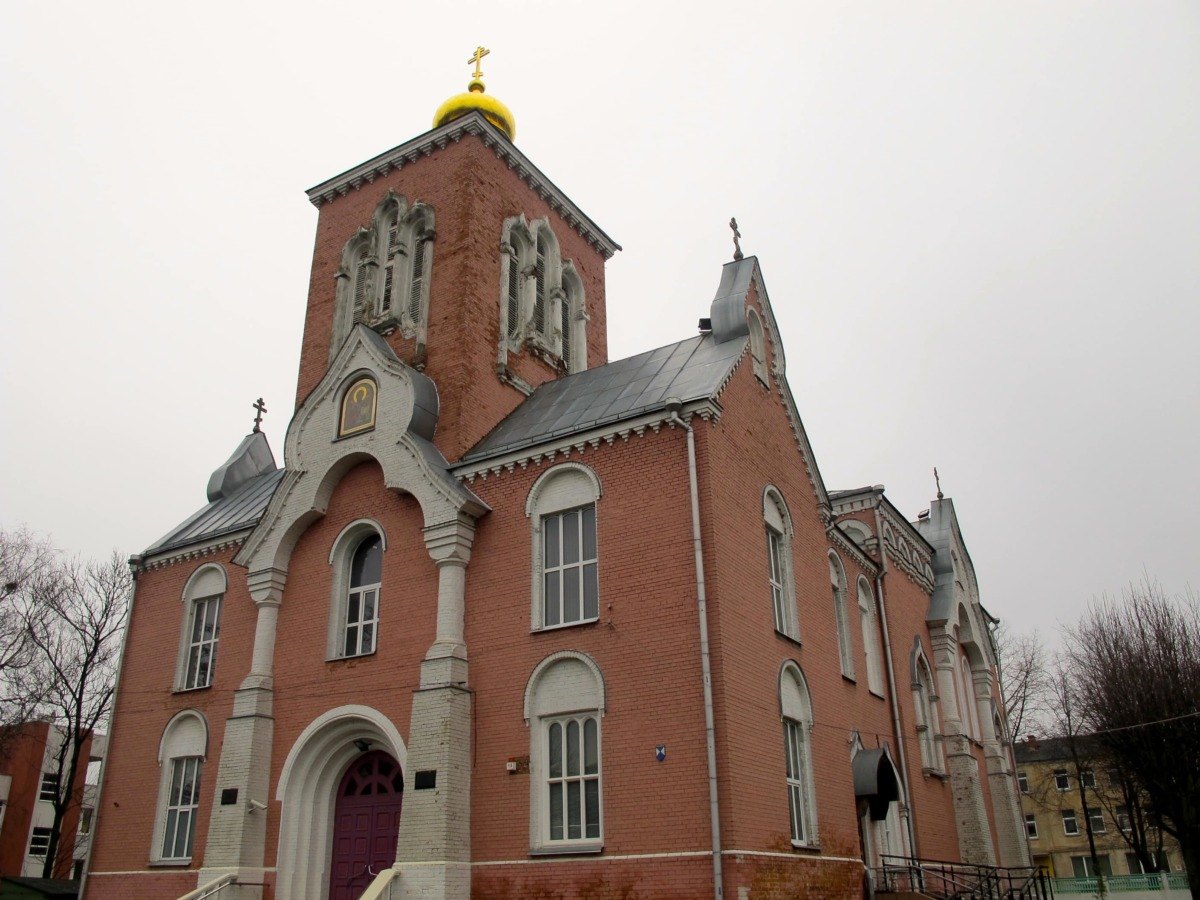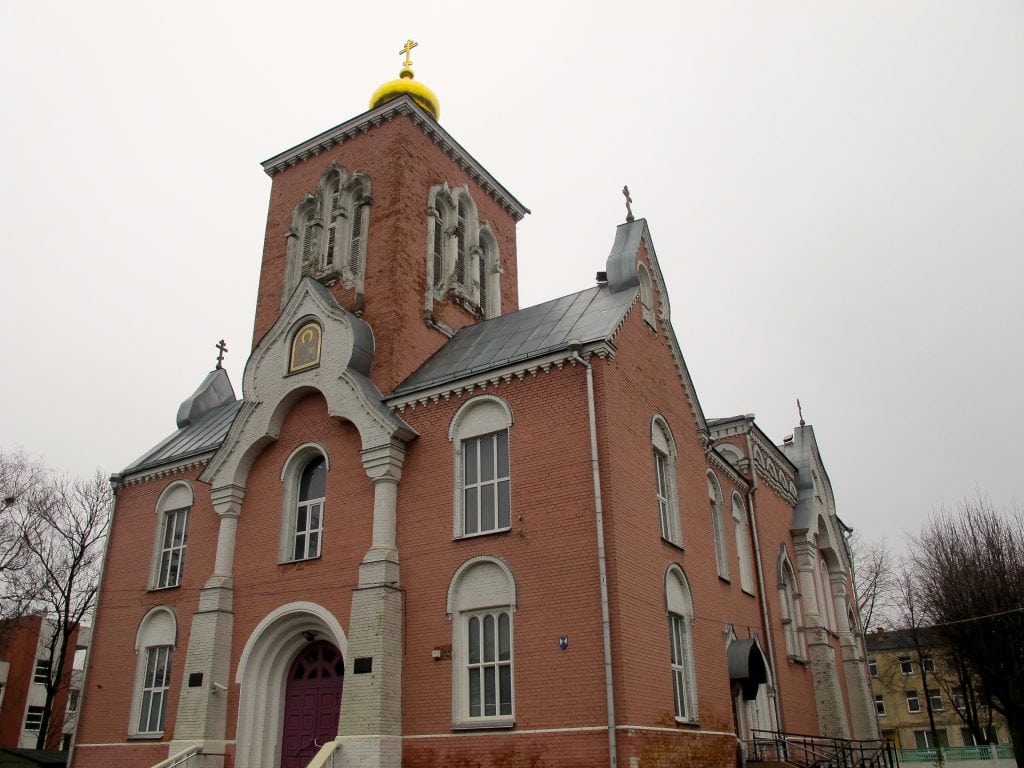 The second of the Russian Orthodox churches and perhaps the most notable of all churches in Daugavpils is the SS Boris and Gleb Russian Orthodox Cathedral.  Photos cannot do this place justice.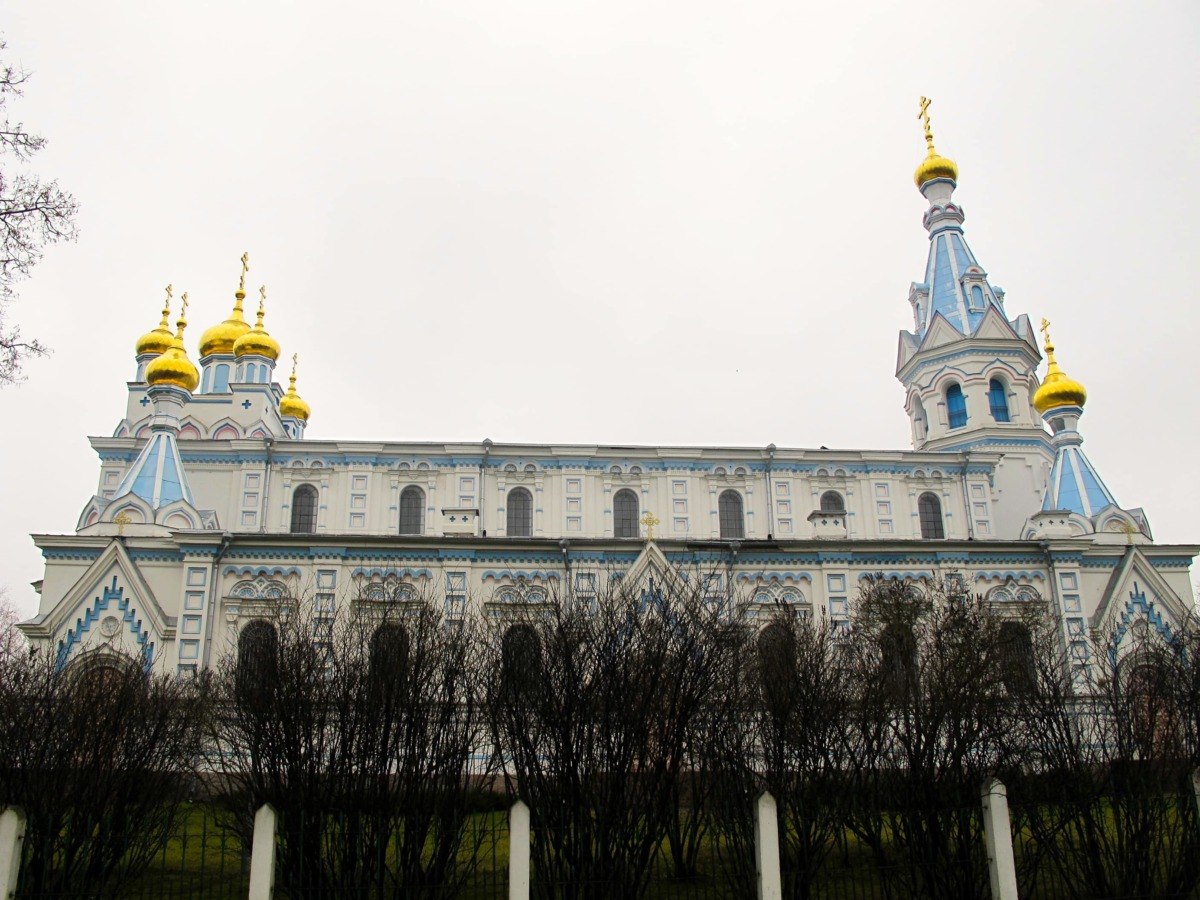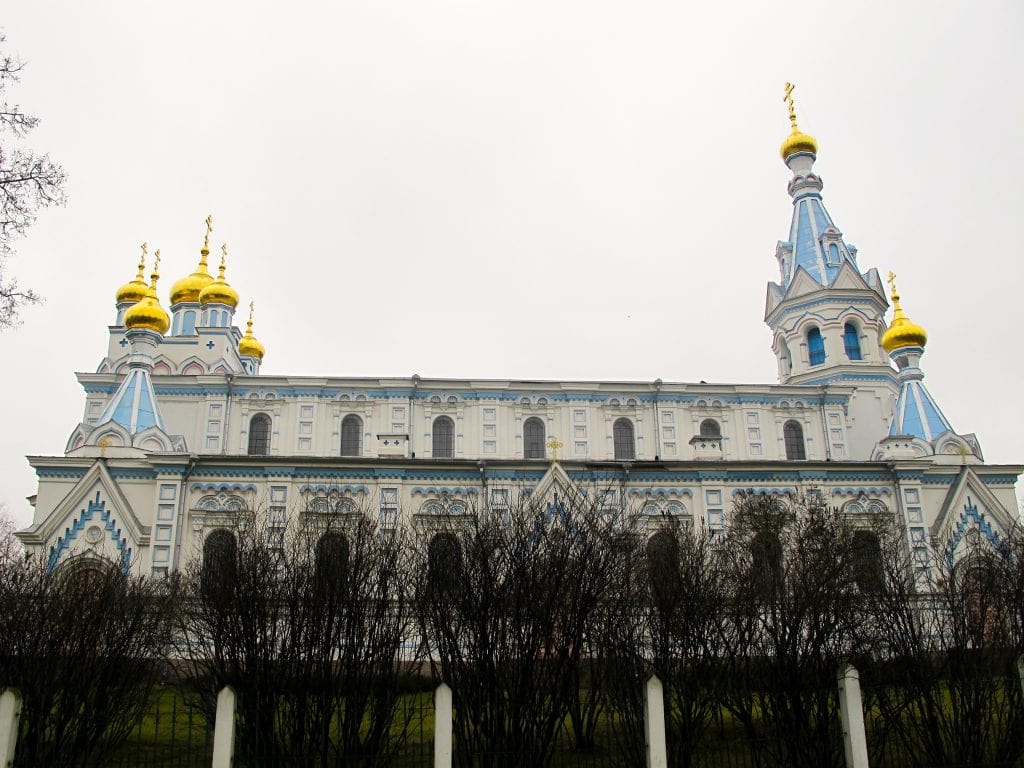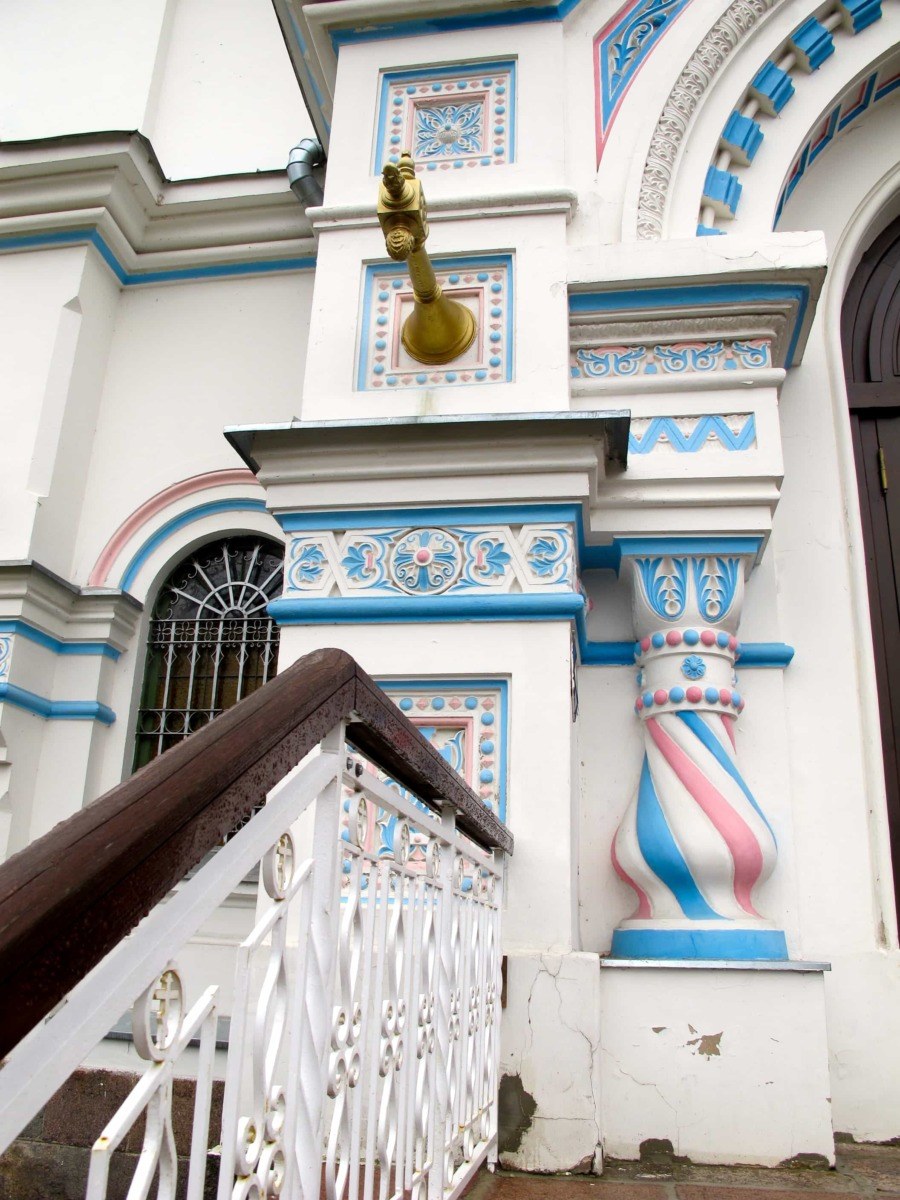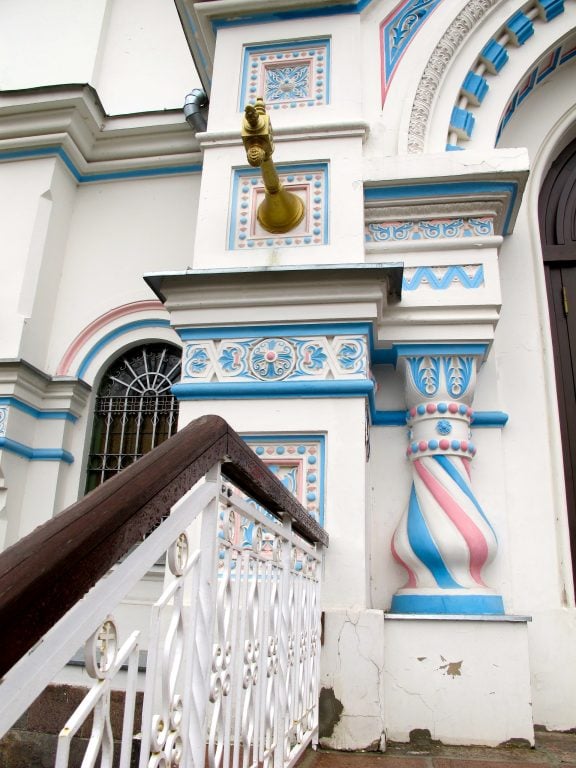 It was remarkable and the colors reminded me of cotton candy and bubble gum.
And unlike many sights that shine during the day…this one was equally as stunning at night.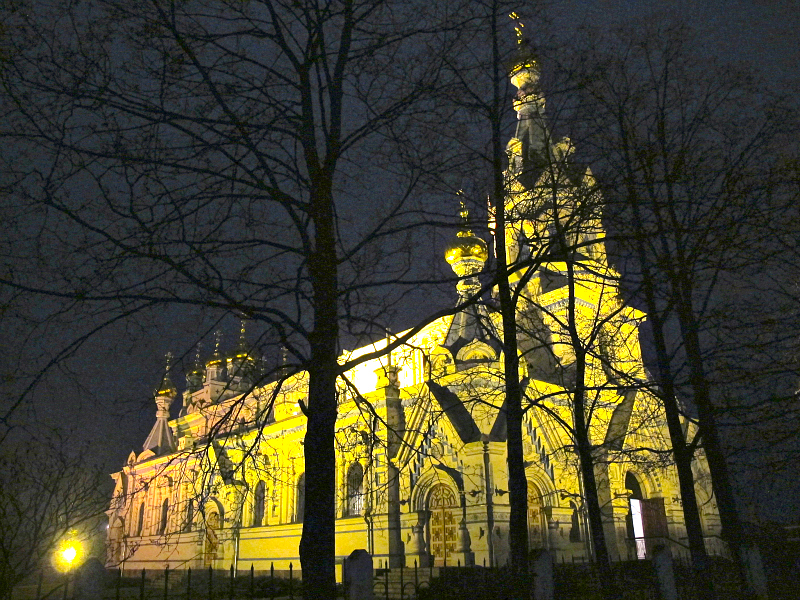 Many thanks to the Tourism Board of Latvia and Visit Daugavpils for hosting me in Daugavpils.  All opinions are, as always, 100% my own.