Family vacations are the best opportunity for you to spend some quality time with your spouse and kids. While the thought of being together as a family can be both exciting and inviting, it can also be exhausting. It cannot be denied that being on top of your travel plans can stress you out.
It can also be overwhelming, especially with a lot of options when it comes to the places you can go to and the mode of transportation you need to take. Add to this the accommodation you need to arrange when you get to your destination. To help you out in choosing where to stay during your vacation, here are some tips.

Consider the family hotel's location
The first thing you need to consider in choosing the right family hotel is its location. If you are headed for the beach, consider whether you want to stay near or within a few blocks away. If you are headed in a new place, consider whether you want to stay within the city center or somewhere around its outskirts.
If you are headed for Vegas, consider whether you want to stay within the famous Vegas strip or you prefer to stay a bit further away from the busy atmosphere of the casinos. The team of family travel experts from FamilyDestinationsGuide.com recommends some of the best kid-friendly Vegas hotels.
While it may be a common notion that Vegas is only for adults, there are several activities for the whole family in this place too.
Apart from all this, you may also want to consider whether the family hotel you are eyeing is anywhere near the airport, to save you the hassle of booking a last-minute airport transfer. This can be stressful, particularly with little kids in tow.
You can also check with the family hotel if they have shuttle services that can bring you and your family to the famous landmarks and tourist destinations within the vicinity.
Set a definite budget
It is so easy to go overboard in terms of spending, especially during a family vacation. This is also true in booking your accommodation. Thus, in choosing the right family hotel, consider your budget and as much as possible, adhere to it.
Set a range of amount that you are willing to spend before browsing on travel sites. These sites typically compare the prices of different hotels, including the deal and promotions offered by each. Nevertheless, weigh the pros and cons of a cheaper family hotel compared to a more expensive one.
There is a great possibility that more expensive hotels offer all-inclusive packages that may prove to be more cost-effective in the long run.
In parallel, the perfect hotel room will be aligned with the amount you set in your budget. Of course, family suites tend to be more expensive than standard deluxe rooms, but a coupon code from a travel site can get you upgraded with no additional costs.
Make a list of the amenities you cannot live without
Room
The amenities offered by different family hotels that may be suitable for your family may not be the perfect setup for another family. Thus, it is important to list down what hotel amenities are necessary and on top of your priority and those that you probably can do without.
Depending on the age of your children, you have the option of staying all together in a single-family room or select an adjoining room if you already have teens. In the same manner, a bathtub may be on top of your room amenities list because it is truly easier to rinse off the sand from a toddler in a tub rather than in a shower.
Perhaps a view deck or a balcony is not one of the necessities in terms of the room amenities, especially if you have little ones, but it can be a great place where you and your spouse can spend some alone time together when the kids are already in bed.
Furthermore, consider also the childproofing in the room if ever you need one because you are travelling with a toddler in tow. Aside from this, check whether they will be able to provide a crib or a bed cot that is complete with mattress and sheets.
Kids Clubs
Consider family-friendly activities that are near the hotel, such as museums, playgrounds, or zoos. If you are likely to spend most of your time in the hotel, then you should look for activities that will keep everyone preoccupied because lounging around may bore the little ones with high energy levels.
Thus, check whether the family hotel has a kid's club and verify what activities are included in the children's program, as well as where the activities take place. It is best to ask the specific details such as the charges and fees of the club, or the age requirement, as well as the experience of the club counselors.
This is to ensure that your children are equipped with child-appropriate activities in the club, while you and your partner can leisurely lounge on the poolside.
Pools
Speaking of the pool, the family hotel's pool can make or break your family vacation, particularly if you intend to spend more time in the hotel for rest and relaxation. Check whether the family hotel has a pool and whether there is one dedicated to kids.
While other hotels may offer the convenience of an indoor pool, other hotels go beyond and offer a whole waterpark to the delight of your children.
Childcare
Come to think of it, there may be instances wherein you will want to take a break from your break. If you want to spend an uninterrupted dinner underneath a velvet sky, or a romantic stroll down the beach, then this is a good time to explore the family hotel childcare options.
If they do have childcare services, you may want to know how long the baby sitters have been employed and whether they have certifications in first aid and CPR. You might also want to check the fees for their services, as well as the schedule they offer.
While some might offer overnight babysitting, others may be limited to daytime childcare only. Some family hotels do not have on-site babysitters, but they do recommend local babysitting agencies.
Services
Travelling with a whole bunch may make it difficult for you to pack light. This dilemma may easily be resolved by an efficient laundry service offered in the family hotel. Some hotels will pick up your clothes and do the laundry for you, while others have coin-operated self-service machines.
Additionally, some hotels include complimentary laundry services depending on the room you booked, while others may charge you for a fee. Apart from laundry services, you might also want to check their room service options. Do they offer a 24-hour service? Or is it limited to certain service hours?
You may also want to verify Wi-Fi connections, because while most hotels already offer in-room and complimentary Wi-Fi services, some limit it to the common areas of the hotel such as the lobby or the restaurant. Double-check the services offered by the hotel because it may be frustrating to arrive at a hotel only offers the kid's club during peak season, or a hotel with a pool closed and under construction.
Dining Options
It is best if the family room you are eyeing has an on-site restaurant because it is rather inviting to just go ahead and check out the menu after a long tiring day. Most of the restaurants in family hotels already offer kid-friendly menus.
But family hotels who offer buffets are a great choice too, because this paves the way for picky eaters to have something to munch on. It is even better if the restaurant's kitchen is able to accommodate special requests, particularly from your little one, or diet restrictions from any family member.
While most hotels offer complimentary breakfast for two, family hotels offer complimentary breakfast for the whole family. While this is normally subject to the room you book, it can also be an advantage of booking with specific discount deals and promotions.
Finally, ask about provisions for special dining hours if necessary, to hold an early dinner or a late lunch. Most family hotels also offer to deliver your food in the comfort of your room through their room service facilities, but nevertheless, it will be good if the hotel room is equipped with an in-room fridge, coffee maker, or microwave.
This will allow you to prepare your own food, especially those that are easy to prepare such as snack bites, in the comfort of your own room.
Do your research
Thanks to the advancements in modern technology, everything you need to know is on the tip of your fingertips, and that includes booking for the perfect family hotel room too. There are already several travel websites that will give you an idea of the hotel amenities, as well as a comparison on the room prices.
These travel websites normally give out coupon codes that you can use upon booking, which can save you a hefty sum. Most of these travel websites are accredited by the hotels they partner with. Apart from the price comparison, these travel websites also feature reviews from actual families who already stayed in those family hotels.
The insights and feedback from previous travelers will give you a great idea on whether the hotel is indeed a family-friendly one, or whether the most famous landmarks and tourist destinations are just within the vicinity. You can even dig deeper and explore whether the actual rooms look exactly the same way as it was captured in photos, or if the bathrooms are indeed clean and sanitized.
Apart from travel websites, you can also seek recommendations from other parents. Tap into your mom and dad networks because there is a great chance that someone you know already stayed in a particular family hotel during their vacation. It is best if the recommendations come from other parents because you are in the same boat, having your whole family in tow for a vacation.
Aside from your friends with families, you can also ask parents from your kids' schools and daycare centers, or even playgroups. Make a survey and ask about their experience of staying in a certain family hotel. If you are technologically adept and a member of a group on several social media platforms, you can also post a question, asking for first-hand recommendations.
Ask for your family's input
It is a family vacation after all, so it is appropriate to include all the family members in the decision-making, in terms of which hotel to book. Start by asking your spouse or partner about their preferences regarding the amenities in the hotel or what they are looking for specifically in the room.
Verify whether these are non-negotiable for your partner so that it can be a big consideration in choosing the perfect family hotel. Apart from your spouse, involve your kids in the planning as well. In the same manner, ask them about their preferences, especially your older kids. Are they looking for a hotel with a big pool or a room with a bathtub?
These considerations will definitely make it easier for you to narrow down the possibilities and in the end, everyone can cast their vote on the family hotels you shortlisted. This is actually beneficial for the whole family because, with everyone involved in the planning and decision-making, your family vacation will turn out to be seamless and stress-free.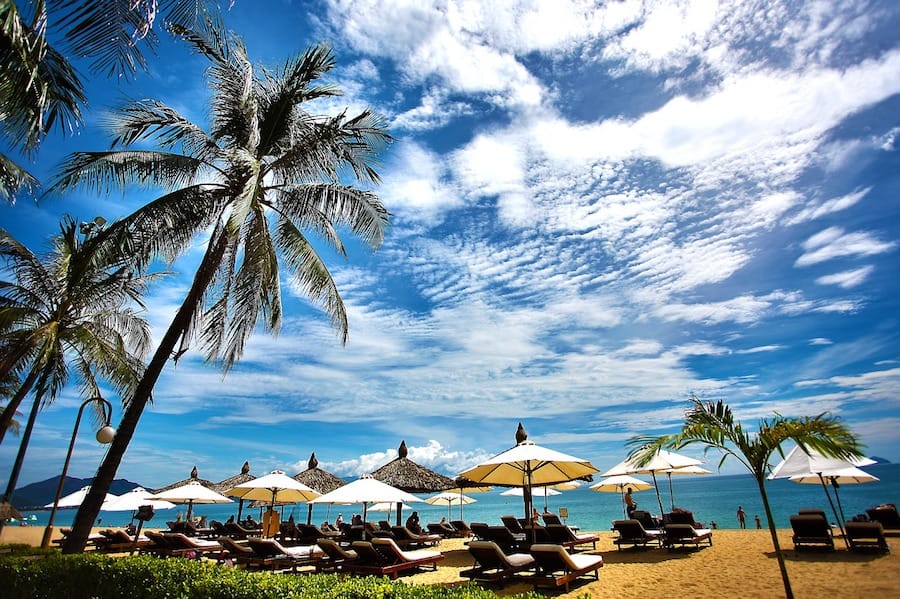 Spending quality time with your loved ones is essential, not only to rest, relax, and break the monotonous routine of your daily activities, but more so to build relationship ties that bind. A family vacation is one way of bonding with your partner and children.
While there may be mishaps along the way, these are merely elements that can spice up your vacation. But to minimize the challenges that family vacations may bring, choose the right family hotel and rest assured that everything will go well.