Camping is a great way to get away for a while from the hustle and bustle of the city and enjoy your time with friends. However, it does not have to end as the sun goes down. Do you want to know how you can keep having fun even after sunset?
We have prepared a list of activities that you can do with your family, friends, and colleagues at night. Isn't it exciting? Let's not waste any more time and dive into these handy tips that will make your vacation even more exciting.
Play Games
Just because it's dark doesn't mean that you can't have fun. Your day doesn't have to end with the setting of the sun.
Besides, playing games around the fire can be quite amusing. Starting with simple games, such as Truth or Dare and Charades, you can also play board games, like Trouble, Snakes and Ladders, and Yahtzee.
For card lovers, you can spend the evening playing Uno, Old Maid and Go Fish. In fact, playing Bingo and Hangman is not such a bad idea either.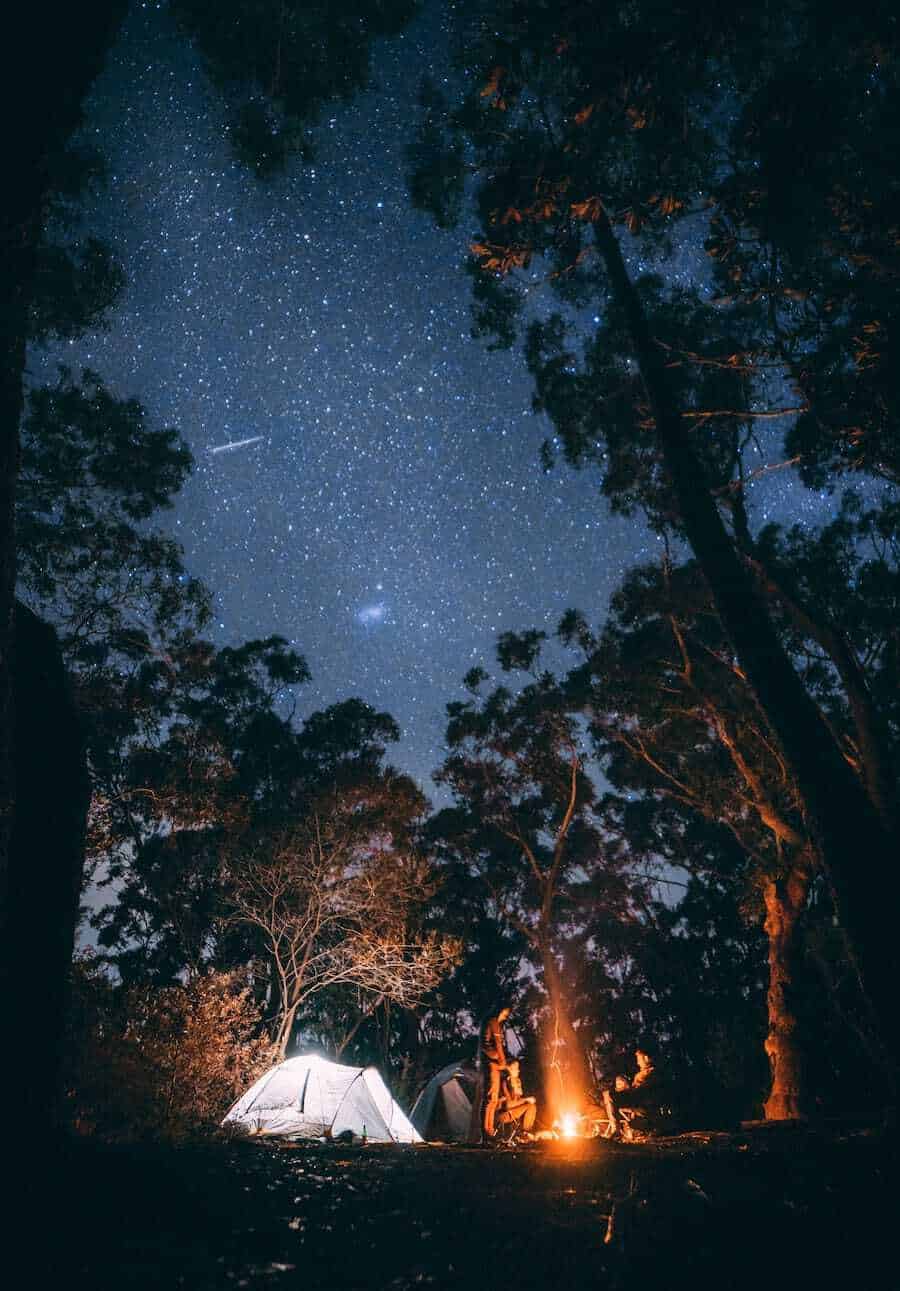 Story Time
Stories are best told in the dark, under the stars, surrounded by trees. Even better around the fire!
You can each exchange stories from your life, and either make people laugh or tremble with fear. Many people love telling horror stories at camp, because of the atmosphere.
The chilly, quiet, and dark environment is perfect for horror stories, we tell you. And the campfire makes it even more chilling.
Browse through Photos
You've had a great day so far, and you've managed to take billions of photos throughout the day. And now, you finally have the chance to look through them, and even get some ideas about the next ones.
Sit with your family or friends around the fire, or inside the tent, and look through all the photographs. You will probably find some funny photos. You will have a blast when you go through them.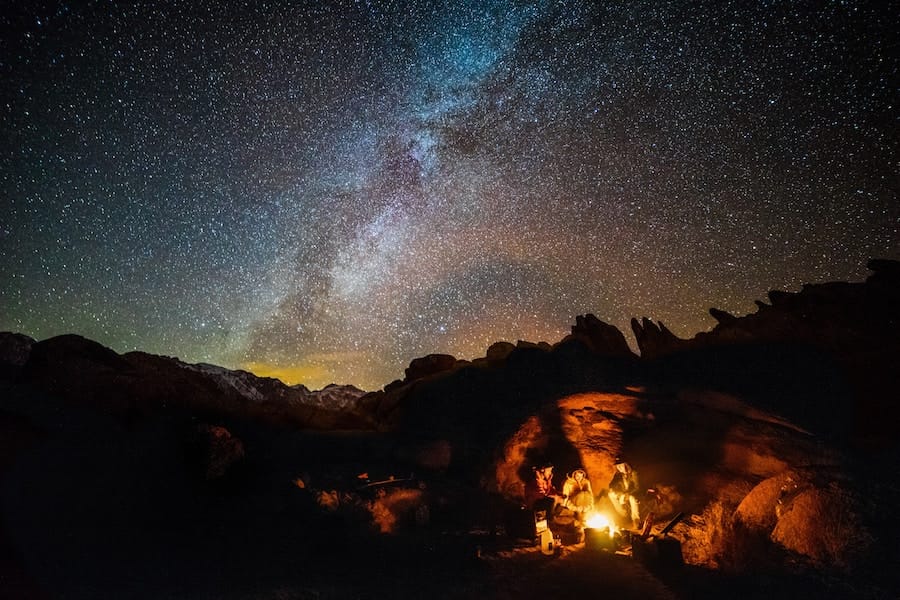 Play Games with the Flashlight
You won't get another opportunity like this to play with the flashlight, so make the most of it. Other than trying to track things in the dark, Sandra from Favable says that flashlights also have other fun purposes.
Playing Flashlight Hide and Seek is fun. A person has to search for their friends with his or her flashlight, which can become quite noisy with giggles and screams.
On the downside, it can be quite scary to hide behind trees and bushes in the dark. So, be careful and spare the little ones.
Other than that, you can also play Flashlight iSpy. Everybody else has to guess what the person with the flashlight spotted. It can be enjoyed without having to move around too much.
Scavenger Hunt
Never gets old. Whenever you're out camping, whether it's night or day, play this game.
Take your time to hide treasures around the camp while everybody else waits for you in the camp. Once you're done, let them all start hunting.
Everybody needs to have a flashlight to be able to maneuver in the dark and find treasures. Here as well, the younger members of the family will need assistance.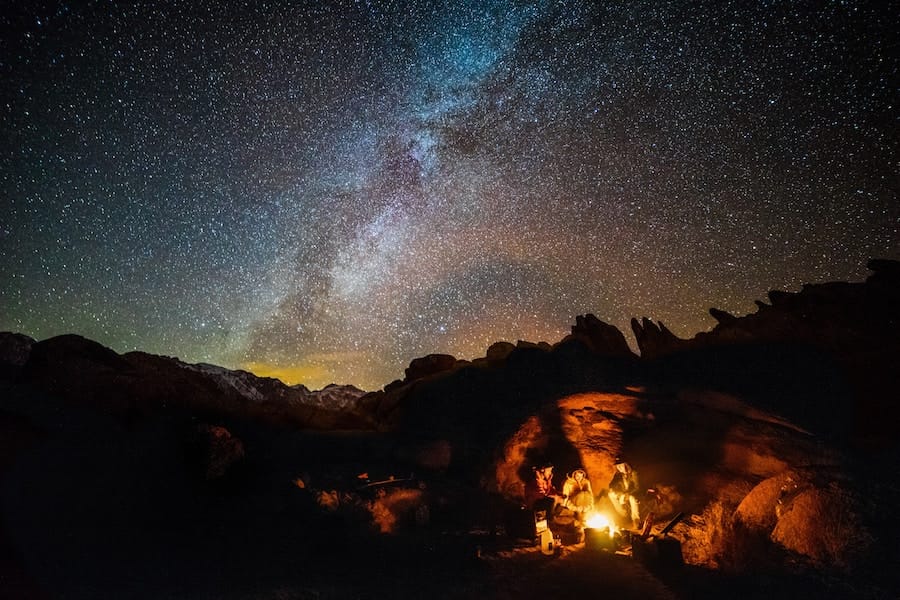 Stargazing
Can you get an opportunity like this back home? Nah.
You are outdoors under the vast sky, surrounded by a few acres of trees and bushes. What a great view!
Bring your binoculars or telescope to get a far-reaching view of the galaxy. Take photographs and videos of the stars if you have a powerful video camera.
Additionally, if you're into painting, capture this beautiful scenery on a canvas and show it off to the world later on.
Dance Party
There is no better way to spend the campfire night other than dancing all the stress away. You are here on vacation, and to enjoy yourself.
Take with you some fairy lights to decorate around the camp for a nice feel. Put on some dance music and go wild!
Let everybody partake in dancing around the fire, singing on top of their lungs, and having a great time. Just be careful and don't burn yourself.
Create Something
Nature can motivate your inner creativity. If you have been experiencing writer's block lately, it will go away. You will find new inspiration out of nowhere.
Suddenly, you will find many things to write about. Hence, take this opportunity to make progress in the fiction you were writing. Or scribble a poem about stars, wind, and plants.
The little noise that small animals and birds make will entice your senses and get more of your creative juices flowing. Moreover, musicians can find the inspiration to play music and entertain everyone else.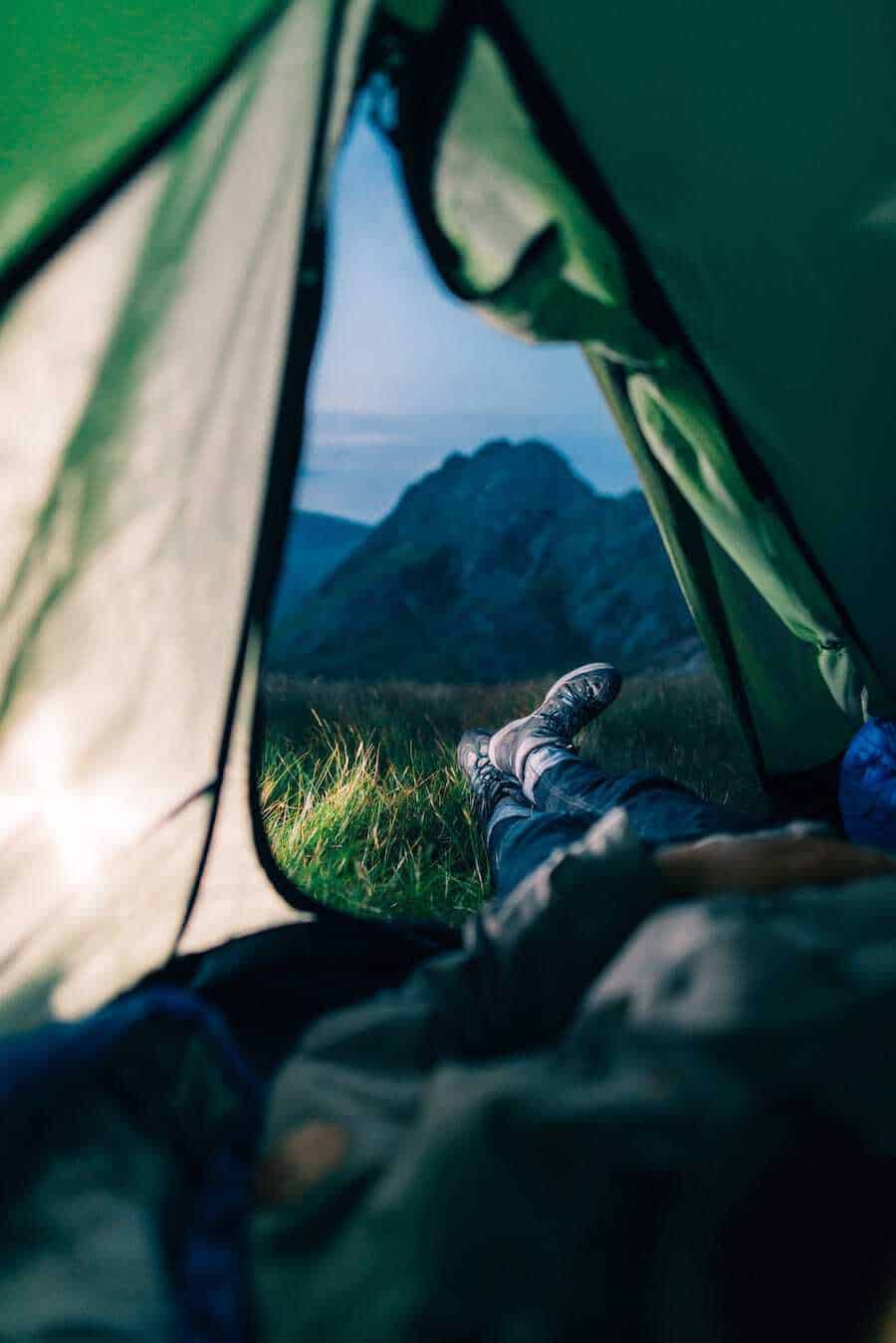 Bask in Nature
Take this moment to enjoy nature at its finest. Assuming that you have chosen a good weather day, take a walk or go for a swim at night.
Since it may be a little too scary to go by yourself, take a bunch of people with you. Simply walking or jogging in nature can uplift and refresh you emotionally and physically.
Provided that you brought your swim gear, swim in the lake at night. You are really lucky if you get to swim under the moonlight. How enchanting!
Cooking
Outdoor cooking is super fun, especially with your closest friends. Sharing responsibilities and making delicious food for dinner is a great activity to do during camp nights.
Skip the instant noodles and heavy snacks, and take with you nature's original vegetables and meat to prepare a nice family dinner with everybody. Let the little ones do the washing and the setting of tables.
Meanwhile, the adults can share their recipes with each other while chatting about their favorite topics. This way, the entire group can bond over dinner time.
Final Thoughts
You don't want to spend camp nights planning for the next day or sleeping. You want to do more, right?
So, now that you know all the interesting activities that you can do at night when you're camping with your family or friends, start making plans right away!
You have to secure a great campsite for next time so that you can do all the things listed above. Besides, don't forget to take a good camera, video camera, binoculars, telescopes, and flashlights.
Author Bio:
Angie Grey, an expert author from Faveable.com brings you all you need to know about fashion and grooming. She loves the outdoors and travels the world like a nomad.