Norway is a very expensive country. Almost every traveler knows this. That's why a lot of people who want to visit this Nordic country delay their plans to visit Norway to collect a large sum.
However, it's a big mistake, especially for those who can hardly collect thousands of dollars for a long time. Norway can bring you an unforgettable experience, even if you have a tight budget.
There are a lot of cheap or even free things to do. Scroll down below and discover how to spend a magnificent weekend in this beautiful country.
Visit the Viking Ship Museum
Norway is the fatherland of Vikings, the most successful warriors in Scandinavia and Europe. They also were great sailors. A lot of scientists think that Vikings were the first who discovered America long before Columb.
Visit the Viking Ship Museum in Oslo and learn more about the ships they used to reach faraway lands. Visiting this museum, you'll see the real Viking era boats and ships brought from the Oslo Fjord's bottom.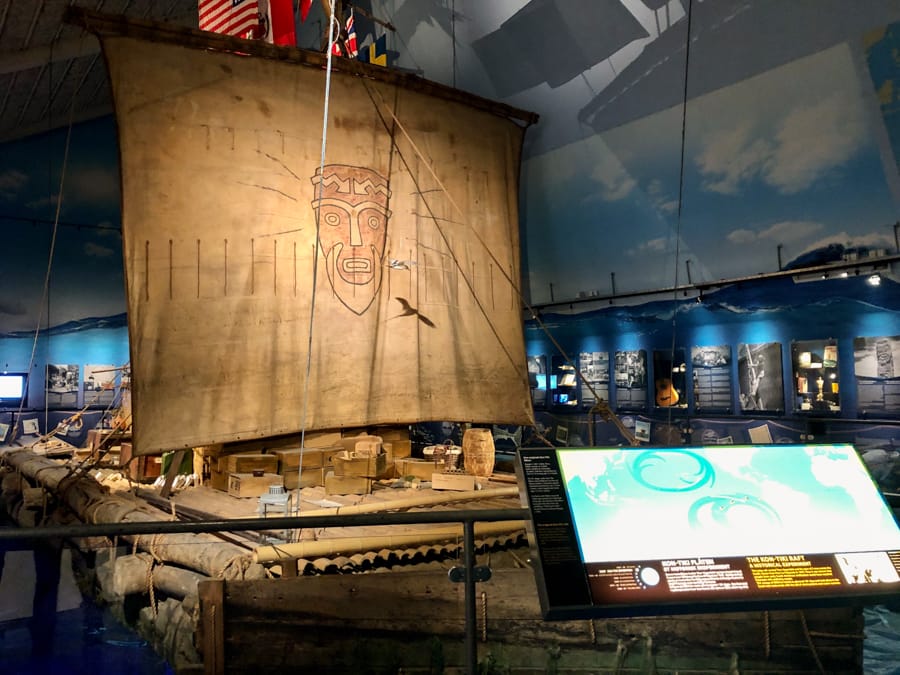 Should be noted: purchasing the entrance ticket to this museum, you will get a free ticket to the Historical Museum. It will be valid for the next 48 hours. All students under 25 y. o. can also get a 50% discount.
If you're a student, don't start packing your luggage until you have any assignments to pass. If you don't have enough time to do your homework before leaving the campus, examine essay services reviews, and find the best paper writing company to order an assignment online.
Walk in Vigelands Park
One of the most popular attractions among tourists in Oslo is Vigeland Park. This place is not a common park to walk with children and hang out with friends. This one is the largest sculpture park where all the masterpieces were created by one person only.
The park covers a large territory and implies hundreds of sculptures. Most of them depict naked people. Also, there is a high monument with a carved pattern and an impressive fountain. The park is gorgeous all times of the year regardless of whether you're visiting Oslo in winter or summer.
Go To Tromsø
Tromsø is one of the best destinations for fishing fans. However, this northern city has what to offer to other travelers.
There are a lot of old-fashioned buildings that will impress and drive you to full your camera's storage. Also, dozens of pubs will help you meet local citizens and feel the spirit of this northern city.
Tromsø is a great place to visit both in summer and winter. If you come here in winter, you get the ability to see the Northern Lights.
Visiting Tromsø in summer, you'll live in the city where the sun never goes down. Going out from the city, you'll be able to see and snap amazing Norway Fjords with the most famous of them, Lofoten.
Visit the Bergen Fish Market
If you have a trip to Bergen, the city on Norway's southwestern coast, go to its Fish Market. Despite the fact, Bergen is one of the industrial centers in Norway. There is a huge old-fashioned historical market where you can buy fresh fish.
You'll also be able to see the local culture, make beautiful snaps of the waterfront, and order cheap fish dishes. There are many attractions for tourists, like museums and galleries, not far from the market.
In case you want to go on vacation as soon as possible, don't miss any chance to save money for your trip to Norway.
For instance, if you're an undergraduate, check out the best essay writing service reviews on the Internet and find the best assignment writing service that provides top-grade papers for a low price.
Hike to Trolltunga
Norway is famous for its breathtaking nature views. Therefore, if you want to make an amazing photo of your trip to this country, you need to bring hiking equipment.
Trolltunga or Troll's Tongue in English is an extremely popular destination in Norway. It is a rock that hangs on a precipice. That's why it has its name.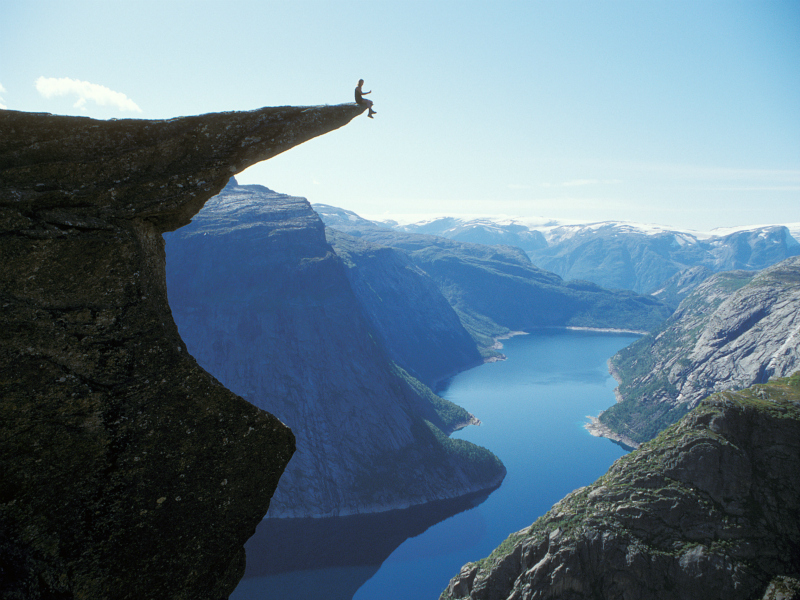 To reach this rock, you need to make a 4-hour trip from Bergen to the destination and spend roughly 12 hours hiking to Trolltunga. Note that tourists can hike without a guide from June till September only. There are many amazing Airbnbs near Trolltunga to consider for your stay.
Hint for Young Travelers
Norway is full of free or very cheap activities like trails, national parks, and walking tours, which is great for students who have a tight budget. However, everything else in this country is very expensive. Most food is imported. Due to high living standards, services are expensive as well.
It's important to save money before purchasing a ticket to Norway, being a student. Therefore, feel free to order college papers at SpeedyPaper, the best value assignment writing service on the Internet. These guys provide top-notch services for a low price. Also, don't be shy to ask them for a discount to save money on your further trip.