Bishkek is a gritty city.  A gritty city with a lot of soul and a lot of heart.  Chances are, those traveling to Bishkek are not rookie travelers.  Most people I know can't even spell Kyrgyzstan, let alone know that it exists as a country.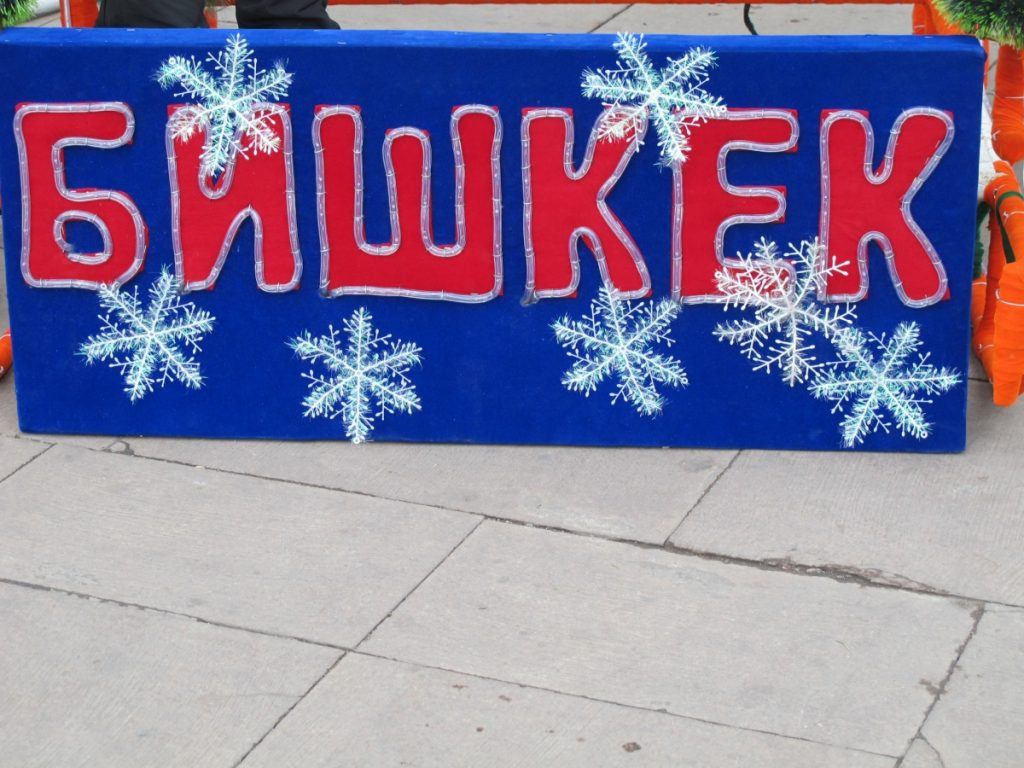 I didn't do the city justice.  I never do any city justice.  I'm a lazy traveler.  I spend my days working or day-drinking and many of the sites I see are on my way from one bar to the next.  If I find a place where I like the food, I tend to revisit and eat various dishes on the menu, never letting any other restaurant get the chance to win over my palate.
With that said, I don't have a long list of tips and "must-sees" in Bishkek.  But, I will let you in on what I did while there, as well as the few places I ate at that are worthy of mentioning here.
Food:
Faiza
Ask anyone who has traveled to Bishkek, and they will tell you to eat here.  Ask any local who lives in Bishkek, and they will tell you to eat here.  Best of both worlds.
What makes Faiza so special is that you can get so many different Central Asian dishes (and good ones!) for so cheap.  I was introduced to Faiza my first day in Bishkek by my Fijian friend, Neesh, who visits Bishkek for work regularly.  Once he left, I am pretty sure I went there daily and tried everything on the menu.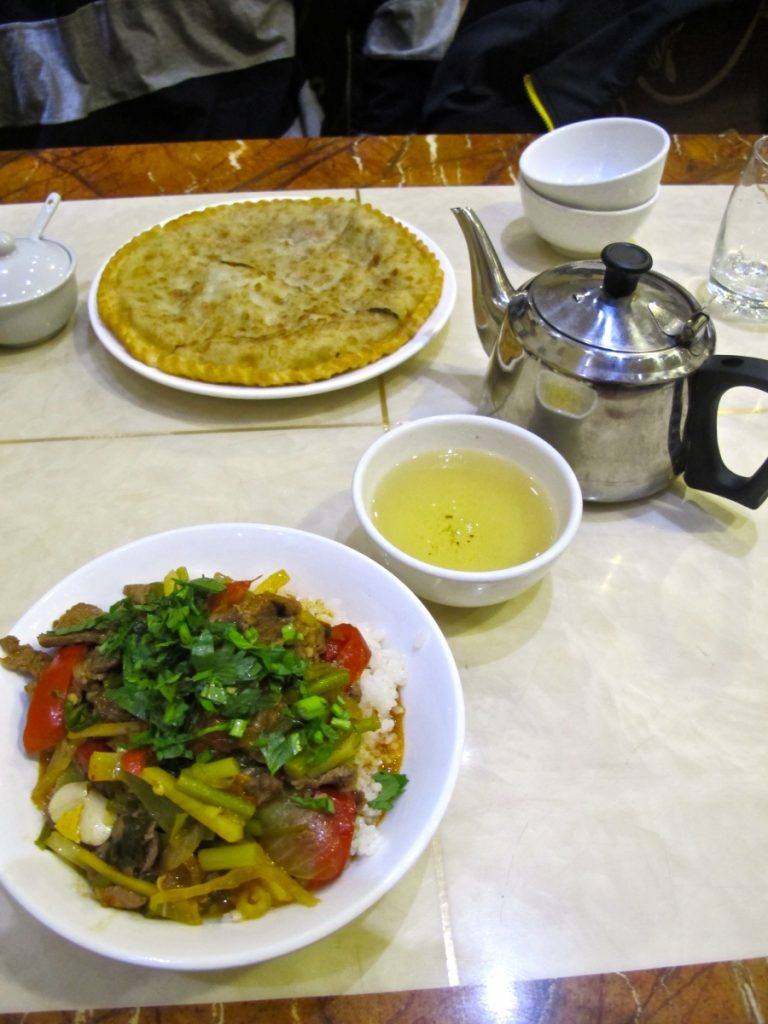 Saying the service at Faiza is exceptional would be the biggest lie of the century.  And don't be alarmed that the servers are wearing costumes.  And don't be turned off by the line at the door.  The people eating here are mostly locals and the costumes and English menu are just there to add to the atmosphere (which really doesn't exist in the first place).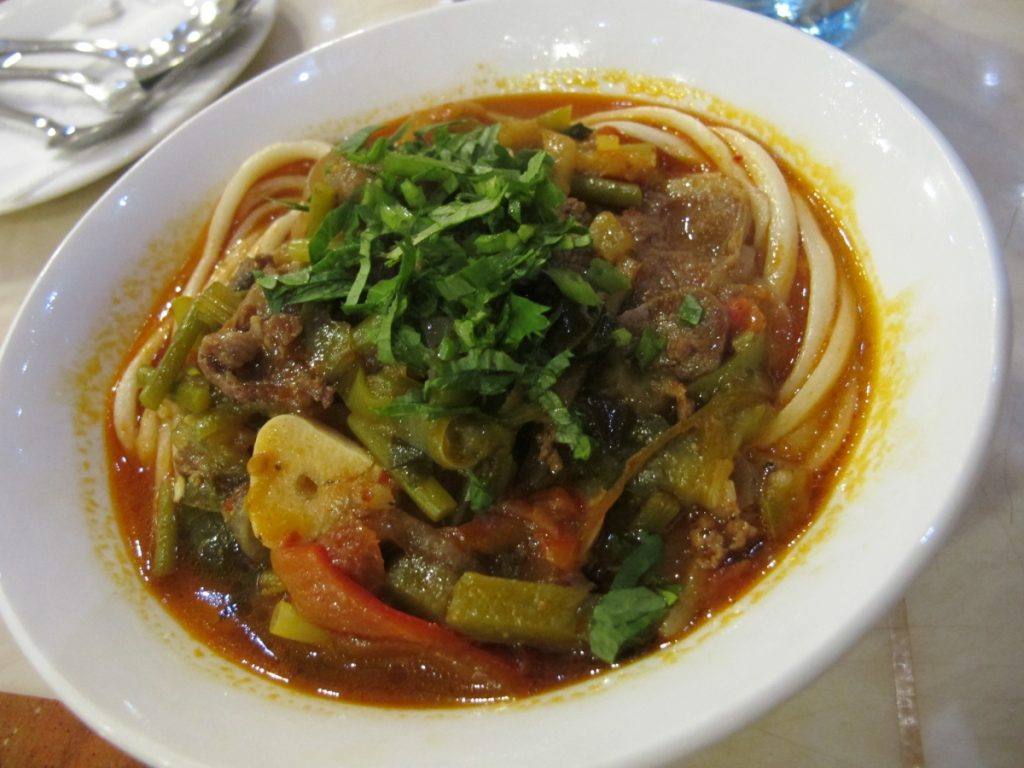 If you only get to come here once, I highly recommend trying their lagman (noodles, mutton, and vegetables), the ganfan (rice, mutton, and vegetables), or the pelmeni (soup with dumplings filled with mutton).
Faiza has two locations throughout the city (the one I went to was on Mederov Street and the other is on Jibek Jolu).  No alcohol is served on premises.
Tubeteika
Tubeteika is a slightly more upscale restaurant in the city center in Bishkek.  I went here with my Kyrgyz friend, Jyl, who highly recommended the place for their beshbarmak (traditional dish from Central Asia that consists of horse meat and noodles).  I had previously hated beshbarmak until eating it here.  And while it's not my favorite dish, it was worthy of at least a try.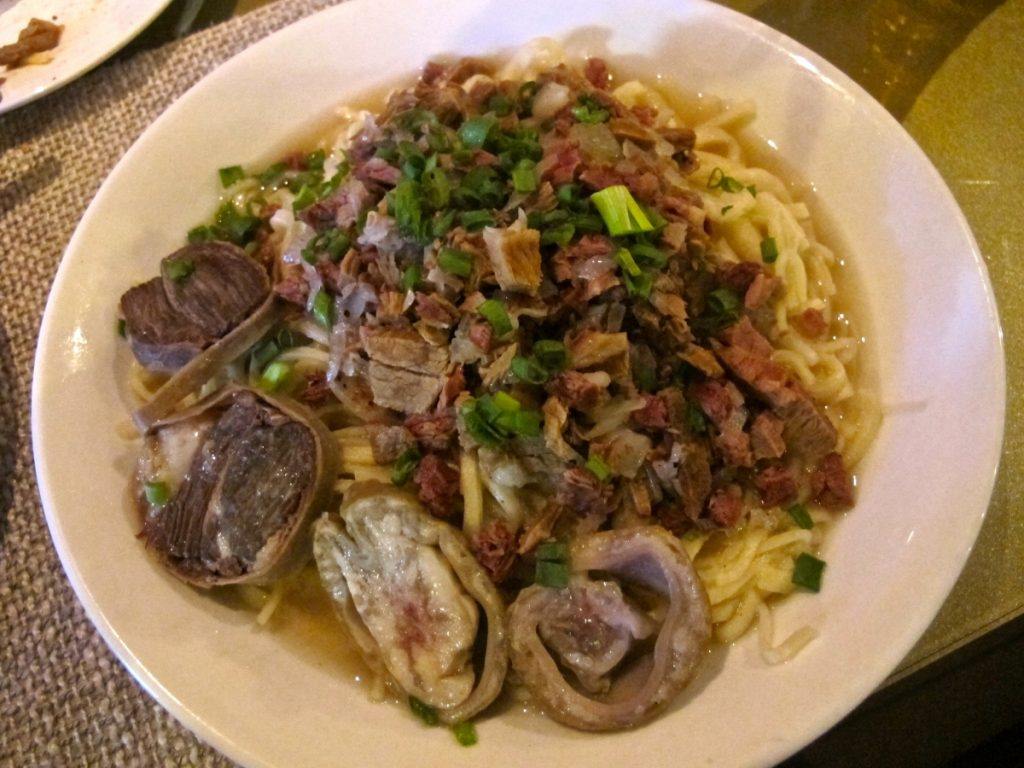 Don't be intimidated by their menu, which boasts like 1,689,855,083 different items.  Just ask the wait staff for something traditional and go for it.  Someone here will speak enough English and hook you up with a local dish.
Tubeteika is found at Turusbekova St, 31.
Sierra Coffee KG
Sometimes I love a good smoothie or a cup of tea in the middle of winter (the smoothie is for when I feel nutritionally depleted).  Sierra Coffee had both and I ended up back at this place daily until I left Bishkek.
The cafe is situated in the center of the city and is packed with university students.  The wifi works well, and the staff is extremely friendly.  The food is western and the atmosphere is inviting.  After a month of eating Central Asian food, I was craving a sandwich or something just a little lighter, and this place was where I found the most delicious chicken paninis.  I couldn't get enough of them.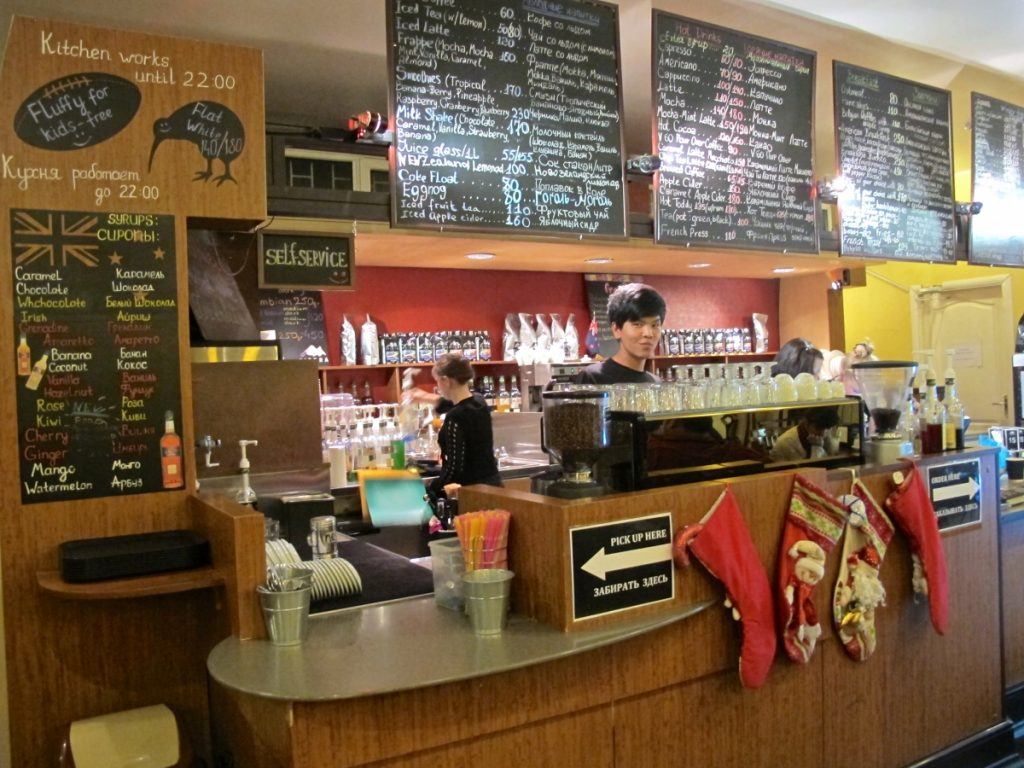 If you find yourself in Bishkek and have the same cravings, or just need some stable wifi, this is the place to check out.
You can find them at Manas 57/1.  Or check out their Facebook page here.  Or their main website here.
Barclays Pub
This is an English style pub right in Bishkek.  I don't usually find myself at such places when traveling, but I was there during the Australian Open and wanted somewhere to watch it while there.  Barclays had it on, offered cheap drinks, and actually really delicious food (their Ukrainian borscht is money).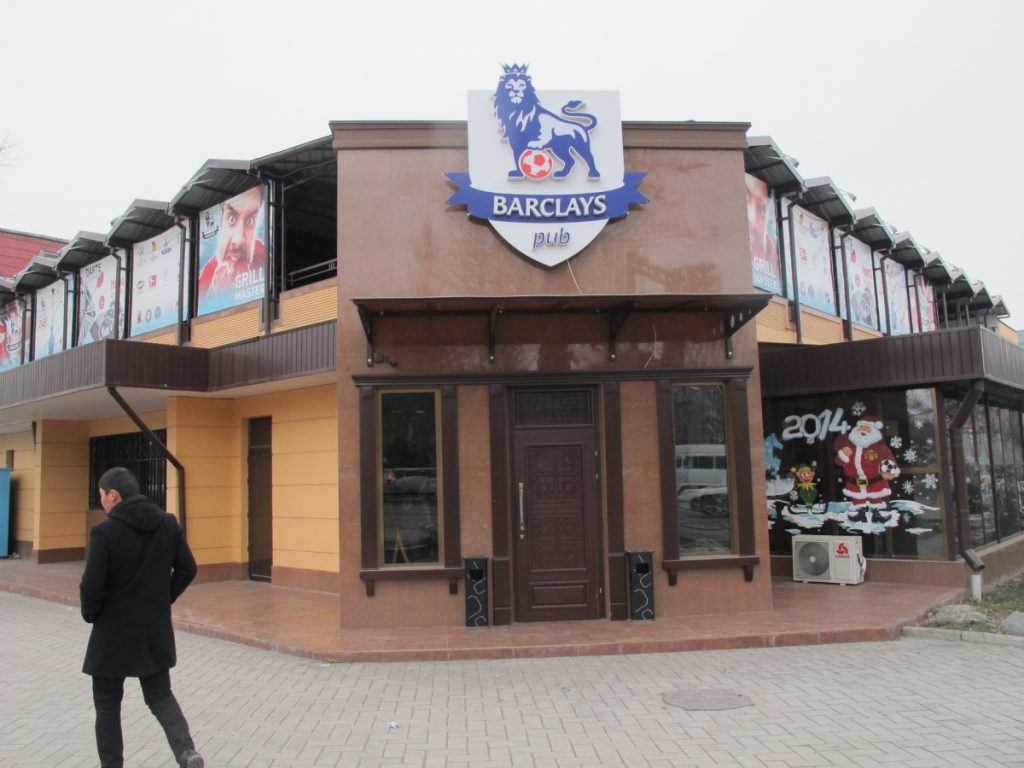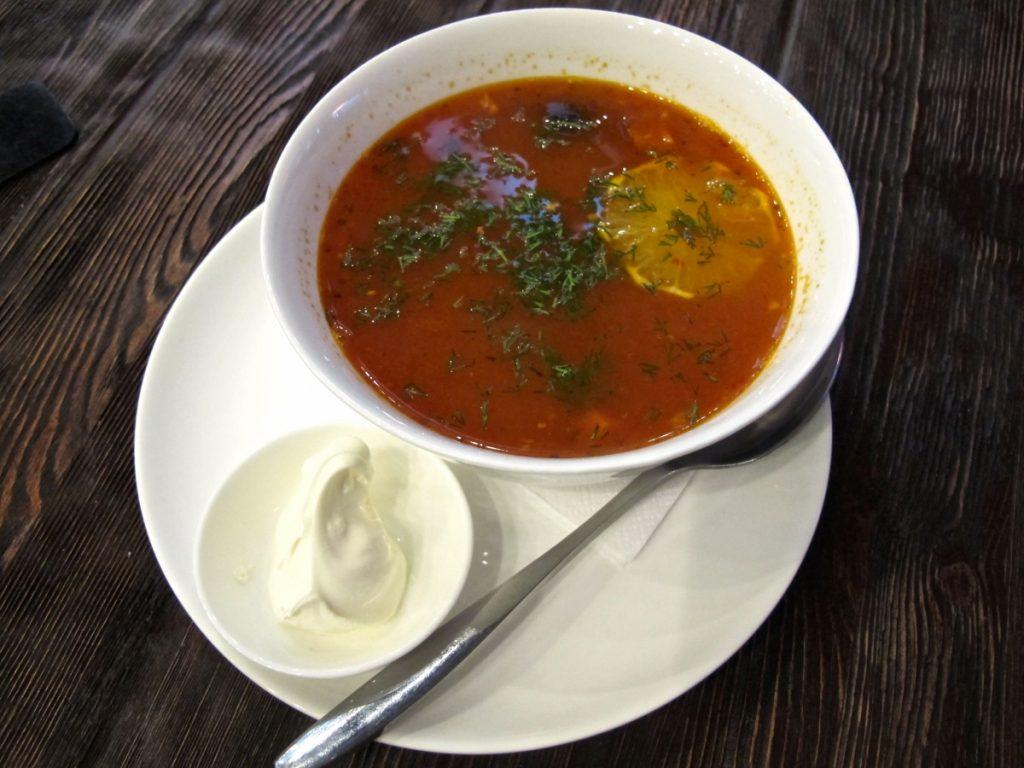 You can find Barclays at Baitik Baatyr 52 or check out their Facebook page here (all is in Russian).
Accommodation:
If I was going to be staying in Bishkek for a significant amount of time, I would have rented an apartment in the city.  But I wasn't, so I didn't.  I chose to stay at InterHouse, which now has two locations (it only had one at the time I was there).  I can not recommend this place enough.  Granted, I was the only one in my dorm room the majority of the time (which was totally fine), but the place itself was the epitome of Kyrgyz hospitality.  The staff was extraordinarily friendly and made sure I felt right at home.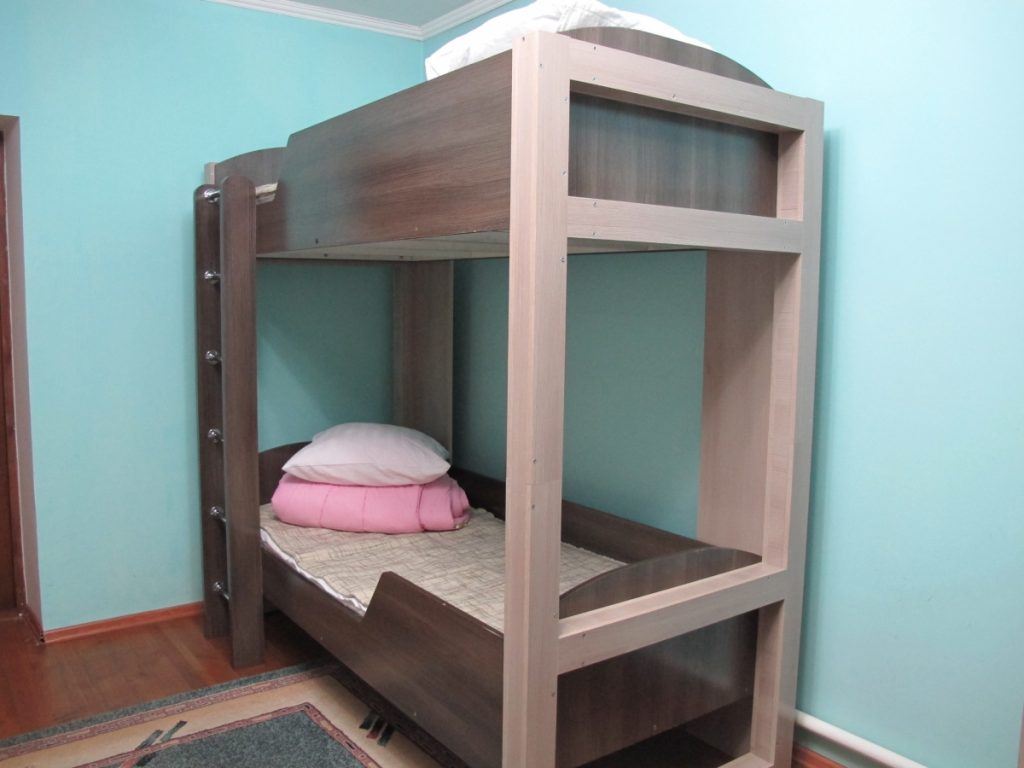 Random Notes:
Bishkek is really safe.  But it doesn't mean that you should parade around town drunk late at night without having your guard up or a sense of where you're at (which is the same in any city in the world).  Be careful getting into taxis as a foreigner and always negotiate the price prior to getting in.  Always take 'real' cabs or have a local who speaks Russian call for a cab for you.  This is particularly important from the bus station.
Refrain from drinking the water and opt for bottled water instead (InterHouse had free drinking water to everyone that you can refill reusable jugs with).
The city has 800,000 and some people.  But it doesn't mean it feels large.  In fact, Bishkek feels extremely small when you're there.  The city is also probably the easiest city in the world to get around as it's completely a grid.  While it's easy to get around, do be prepared to walk a bit if you want to see everything.  The greatest thing about walking this city is there was something interesting and insightful on every corner.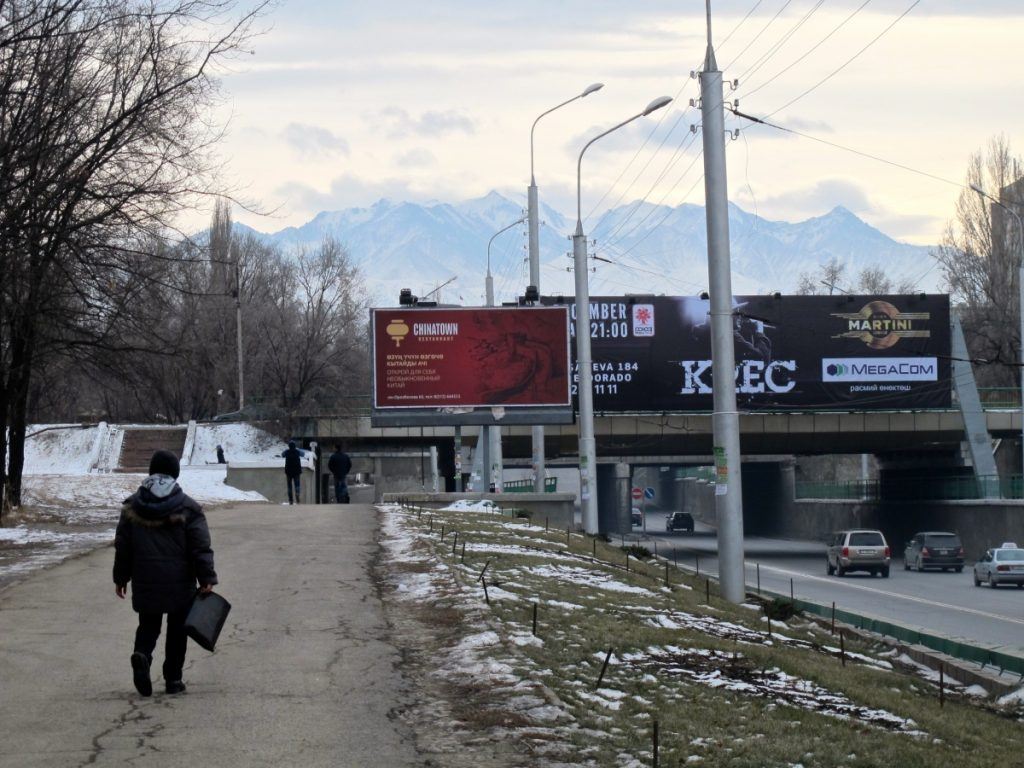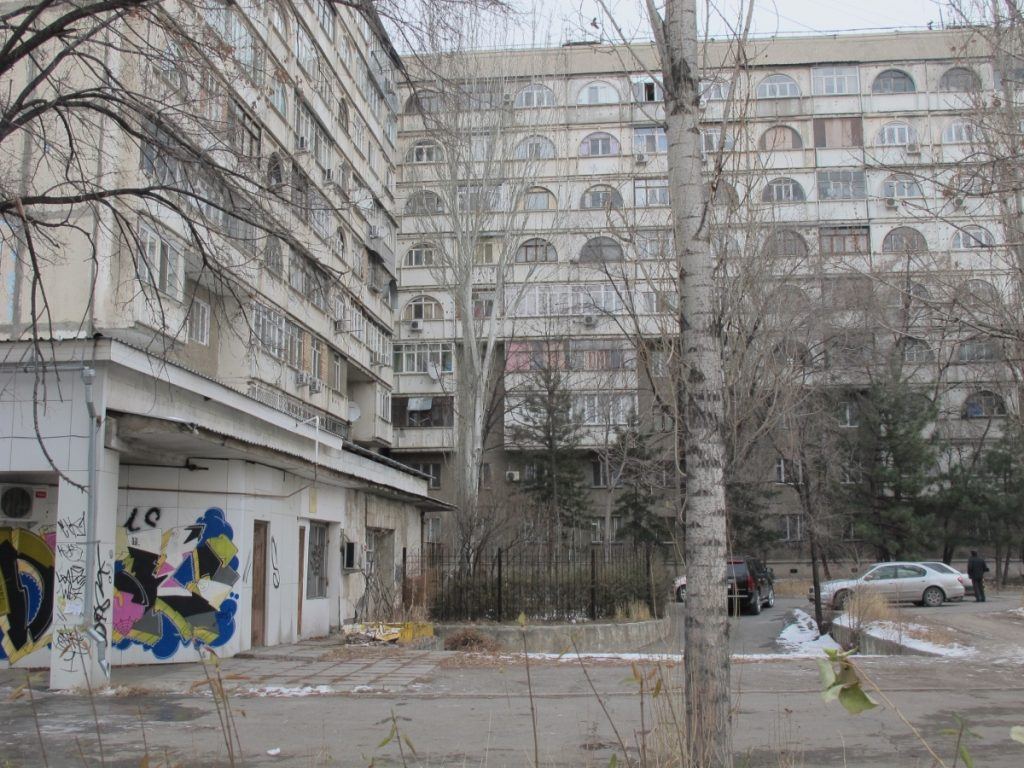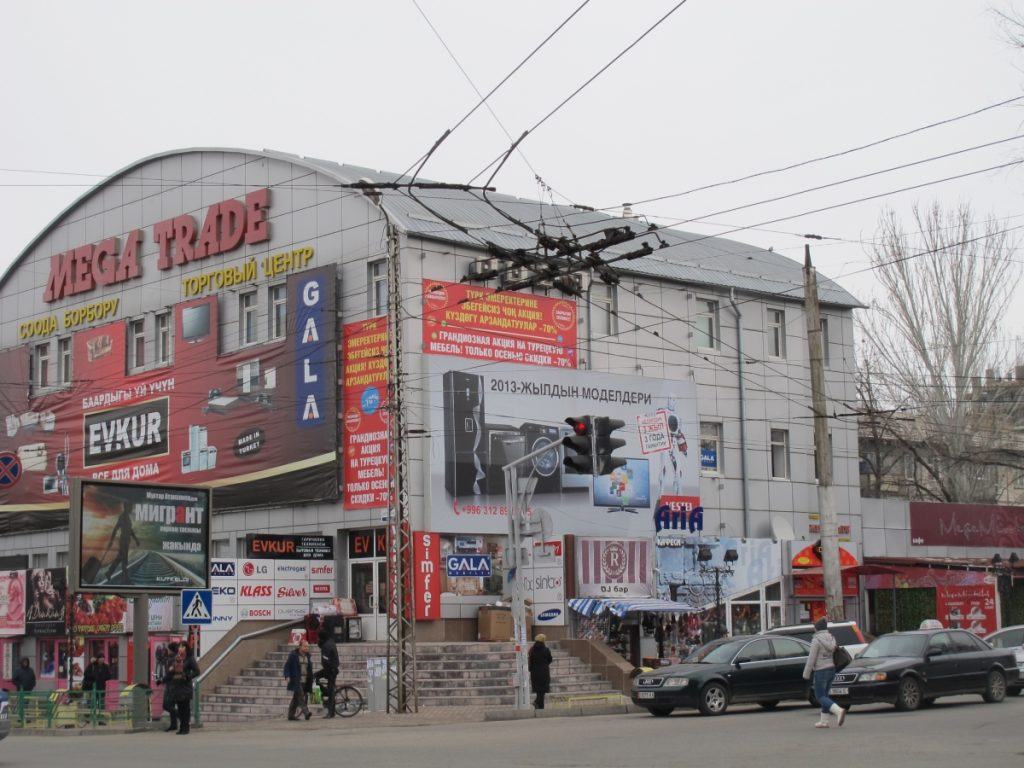 Kyrgyz beer is nothing to write home about.  In fact, it's amongst some of the worst beer I've had anywhere in the world.  But it's cheap.  If you have had enough of it, switch to Baltika (Russian) which is nearly the same price but much better in terms of quality.  Vodka and cognac is pretty decent in Bishkek, and tea and kumys, or fermented mare's milk, (quality and availability depends on the time of year), is always available.
Manas International Airport is a clusterfuck.  Excuse my language.  I don't know how to better put it.  Get there a few hours early before any international flights that take off in the morning.  But, if you're flying in the late evening, you can expect this: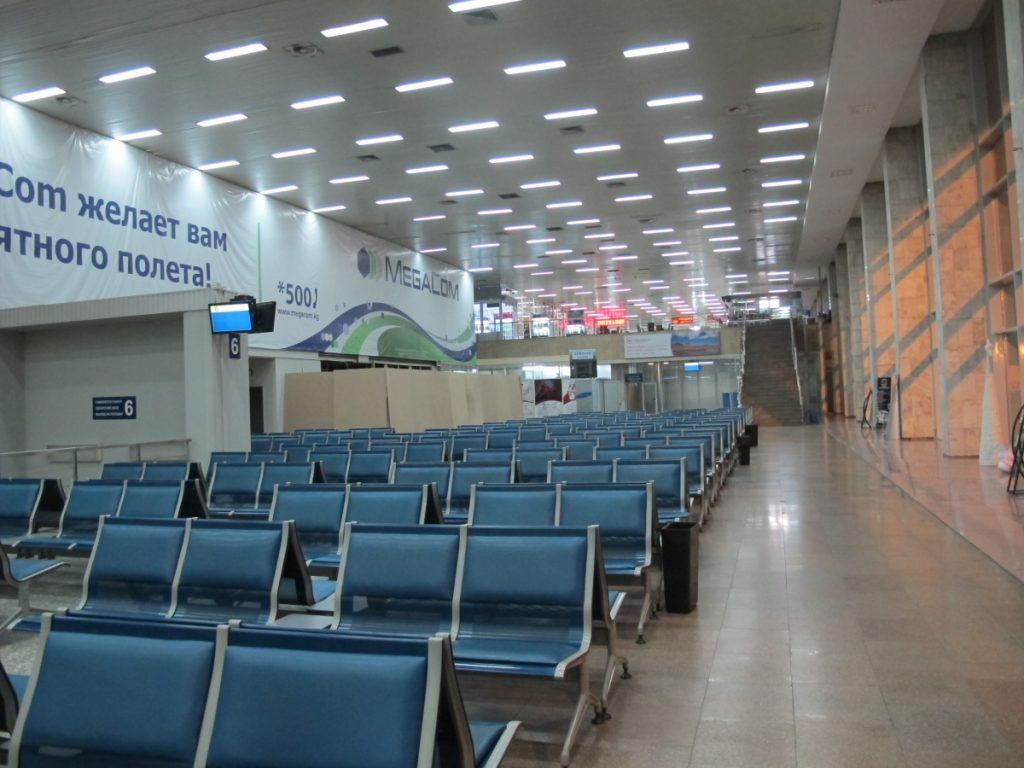 And bring cash to the airport if you're planning on having snacks and a drink.  Credit cards are not accepted here, except in Duty Free shopping.
Russian is the most widely spoken language in Bishkek.  English, however, is making its way in quite quick.  While the language barrier can be frustrating to some, if one gets in a bind, you won't be hard-pressed to find someone with some basic English skills to assist.  People are very warm and welcoming to tourists and will do their best to help.  But do try to learn some basic Russian before arriving to aid your travels and communication.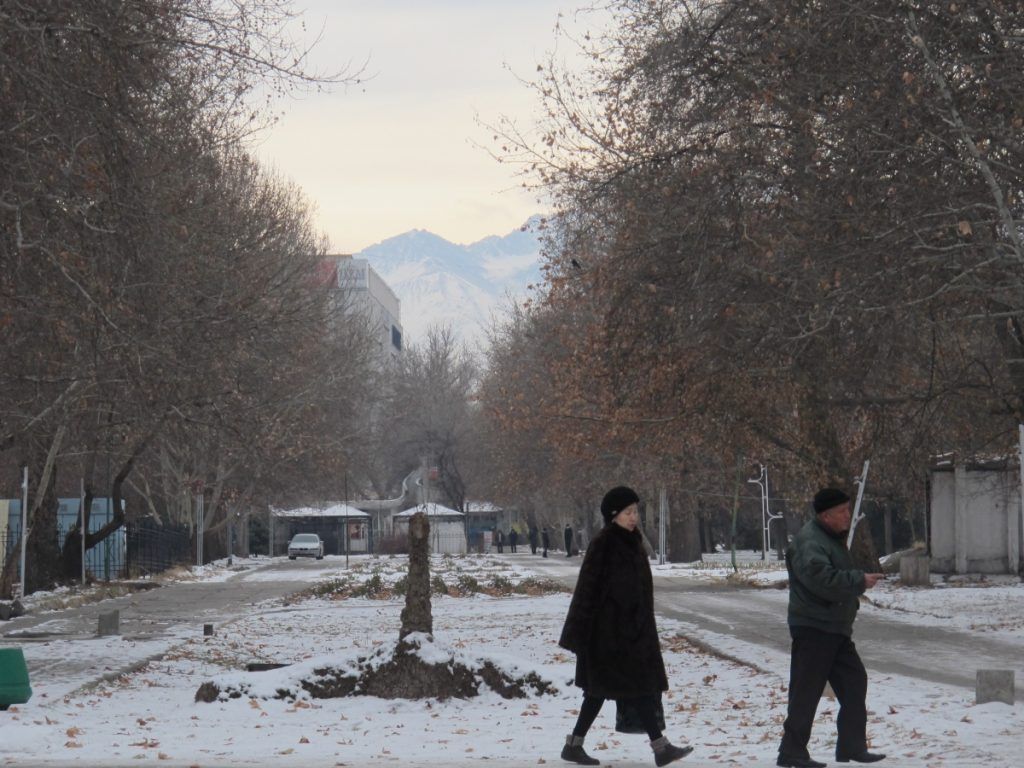 I have heard mixed reviews about the Korean BBQ/restaurant places.  I've heard from some that they are good.  I have heard from others that they are completely unhygienic and serve pets for dinner (hard to write the word 'dog' there).  I don't know what the truth is, but if you're weary about this at all, just opt for something else.  I didn't try out the Korean joints when there, FYI.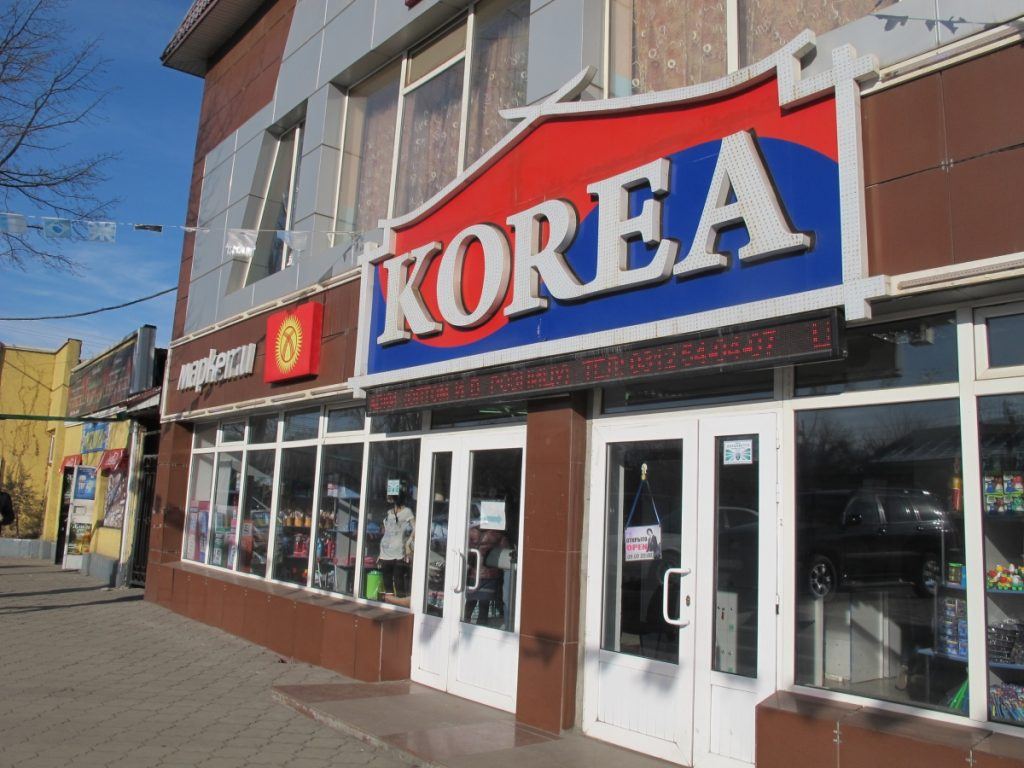 I also didn't try out the Obama Grill.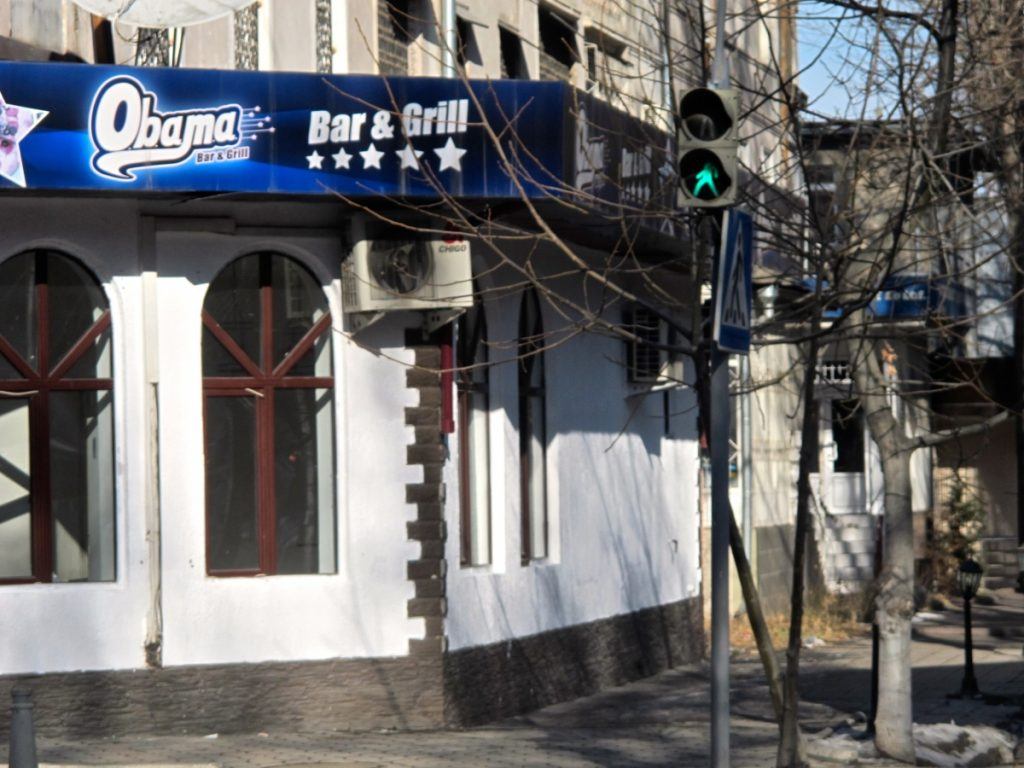 Getting a SIM card is pretty harmless, even with a language barrier.  I went to a local shop (Beeline– which is a company I've used in many countries over there and respect) and just wrote on a piece of paper I wanted 2GB of data.  The shop owner (this was a dingy shop, mind you), understood without a problem, activated a SIM card for me, and I was able to use right away.  I chose to get a significant amount of data because I knew refilling could be a problem as it is often done at ATMs.  I believe this 2GB SIM card costs me around $10 maximum.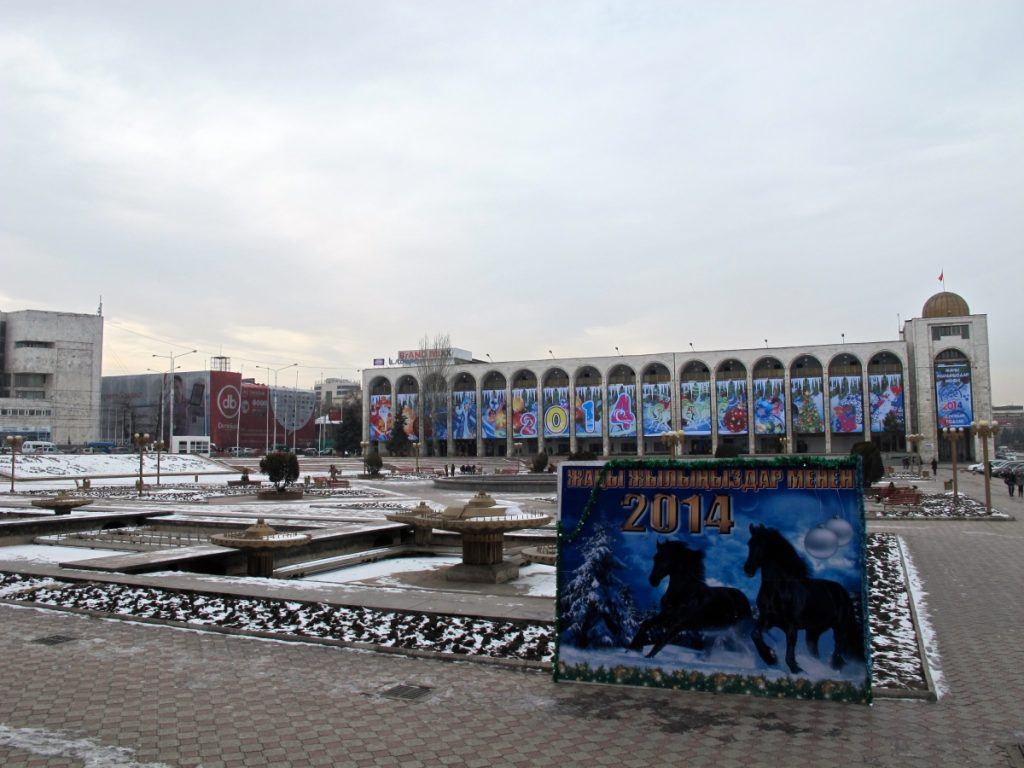 I'm not sure what else I can add to this at the moment, but over time, I will probably add some things to this list.  If you've traveled to Bishkek and have opinions or tips about the place, please feel free to leave within the comments section!