A trip I never really mentioned much on my blog was one I took this summer to South America.  I spent the majority of my time in Colombia but also did some short stints in Guayaquil, Ecuador and Lima, Peru.  I was supposed to be in the US for a month for my sister's wedding but really couldn't be bothered to sit stateside for an entire month, so I took advantage of the cheap tickets on Jet Blue from JFK to Cartagena, Colombia ($250 round trip) and went with it.
My main objective for this trip was to celebrate my birthday somewhere I had not previously been before.  After ringing in the New Year in Kazakhstan, I knew I wanted my birthday to be spent alone, and in a new country.  'Alone' because I had had a rough first part of the year, albeit a good one, and 'in a new country' because I really didn't travel to too many new places this year and I thought this would be the perfect opportunity to do just that.
I had read that Playa Blanca beach was located a boat ride away from Cartagena in the Islas del Rosario and would be an ideal place to spend my birthday.  I read it was chill and had some of the best and most beautiful Colombian beaches.  I also read you could take a boat out to the island for the entire day or you could take the boat there for a few hours and also do a little sightseeing on nearby islands in the process.  I opted for the latter option as I get bored sitting on a beach for too long.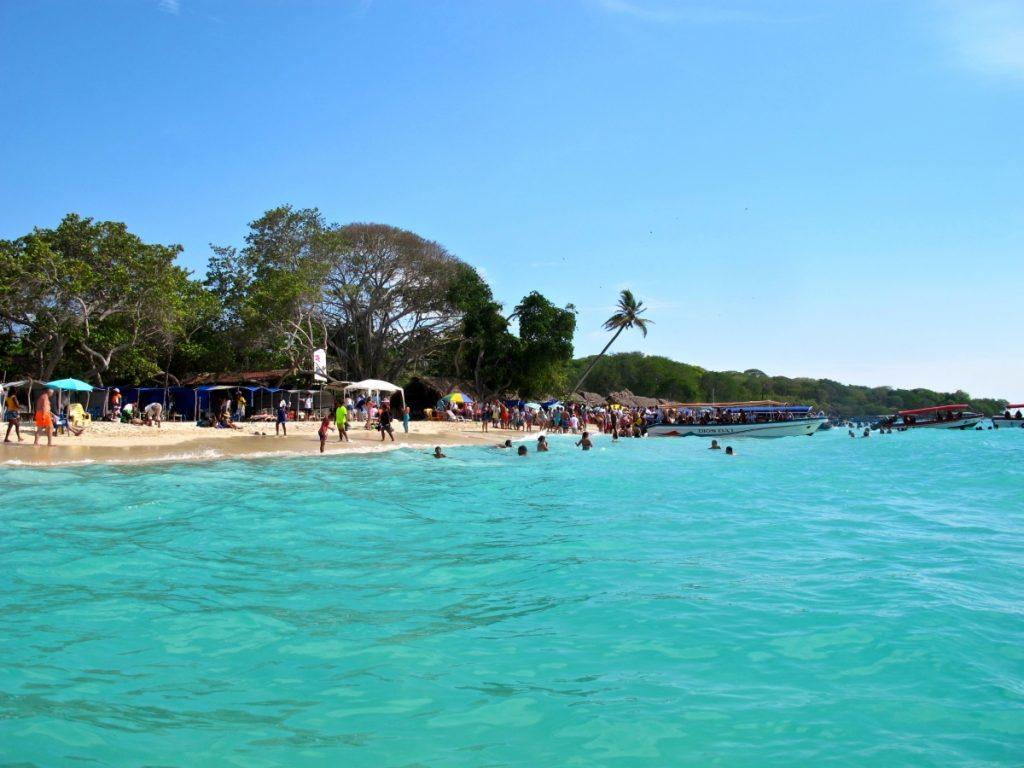 Turns out, one of my roommates in the hostel I stayed at was heading there the same day, so we decided to head out that way together.  She was from Aachen, Germany and was taking a long trip to explore Colombia.  We bought ourselves a few cans of beer for the boat ride and headed to the harbor for our long day trip.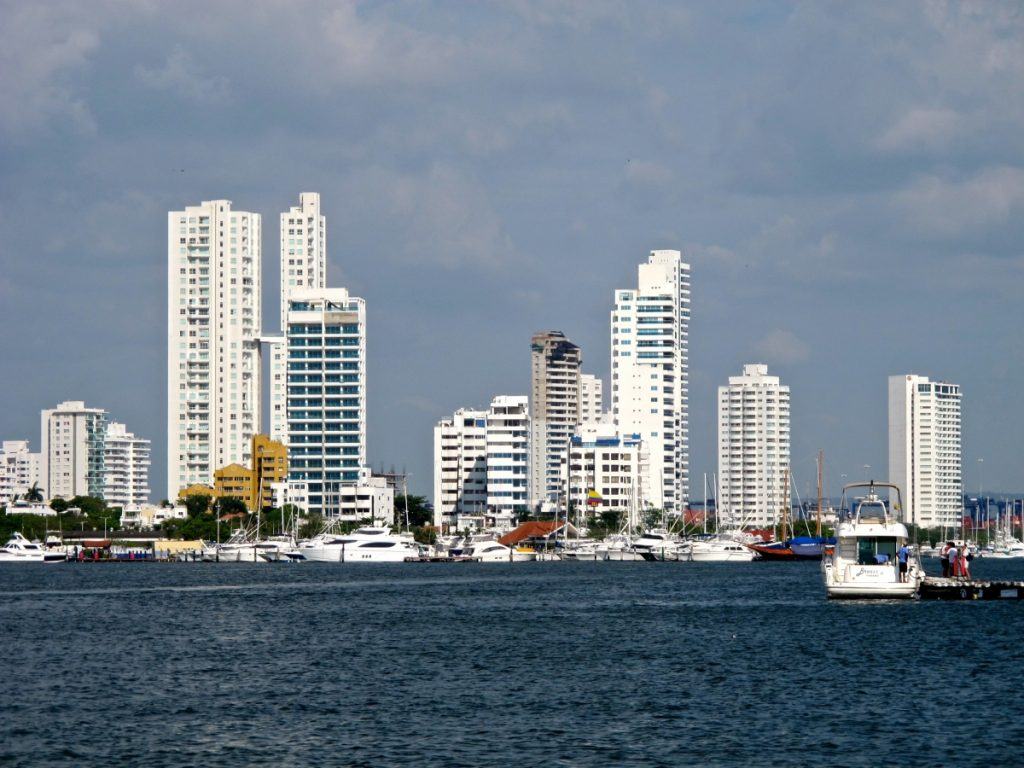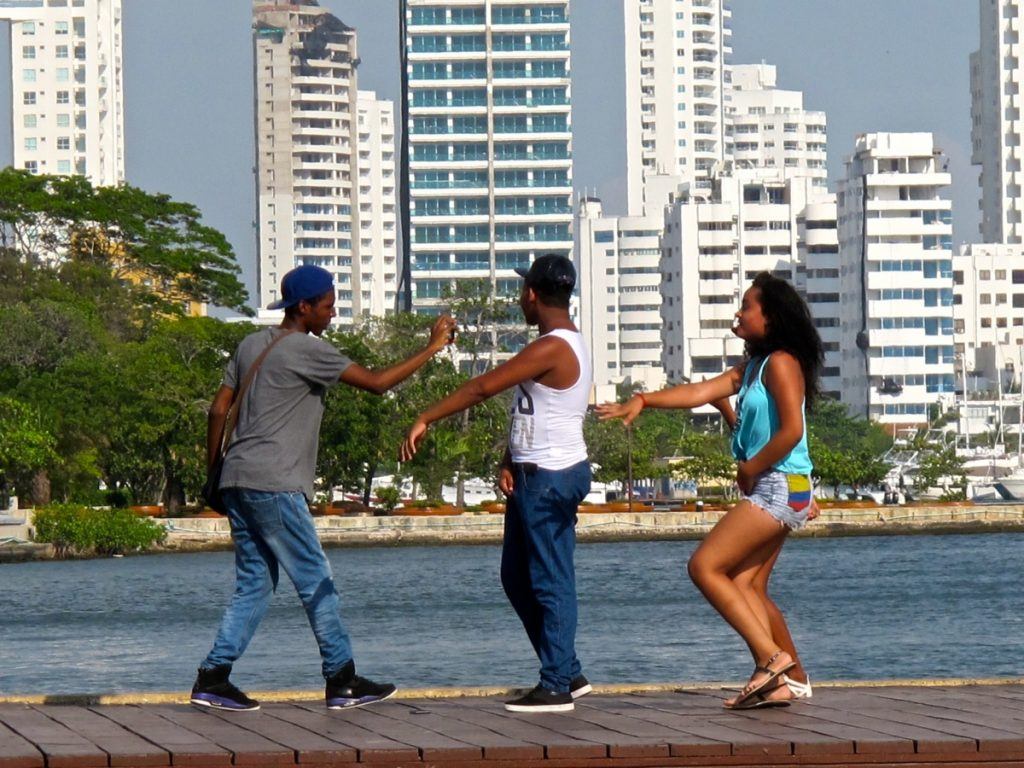 Initially, we dropped passengers off at Playa Blanca and then headed for a small boat tour of the islands before heading to Isla San Martin de Pajarales.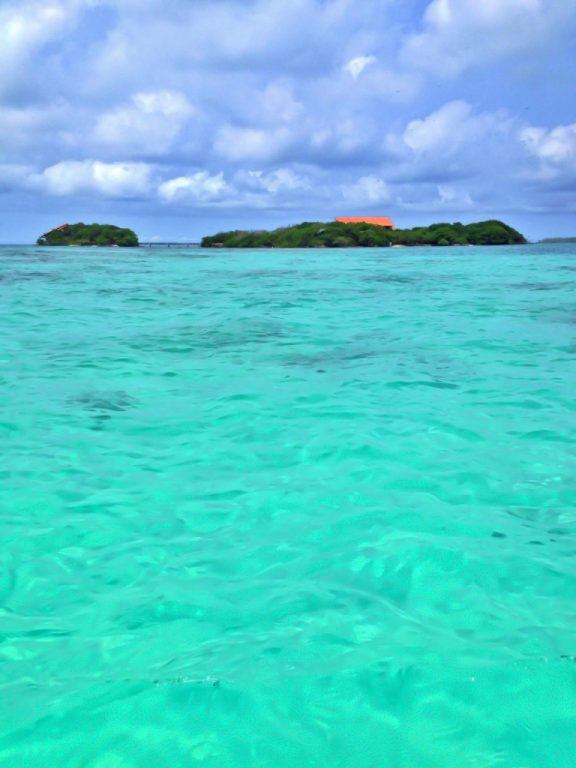 We passed many little islands (apparently the archipelago has around thirty different islands scattered throughout), including an island that is currently abandoned that once belonged to Pablo Escobar.  You can see some badass images from this island here.  I am now making it my life mission to explore that place one of these days.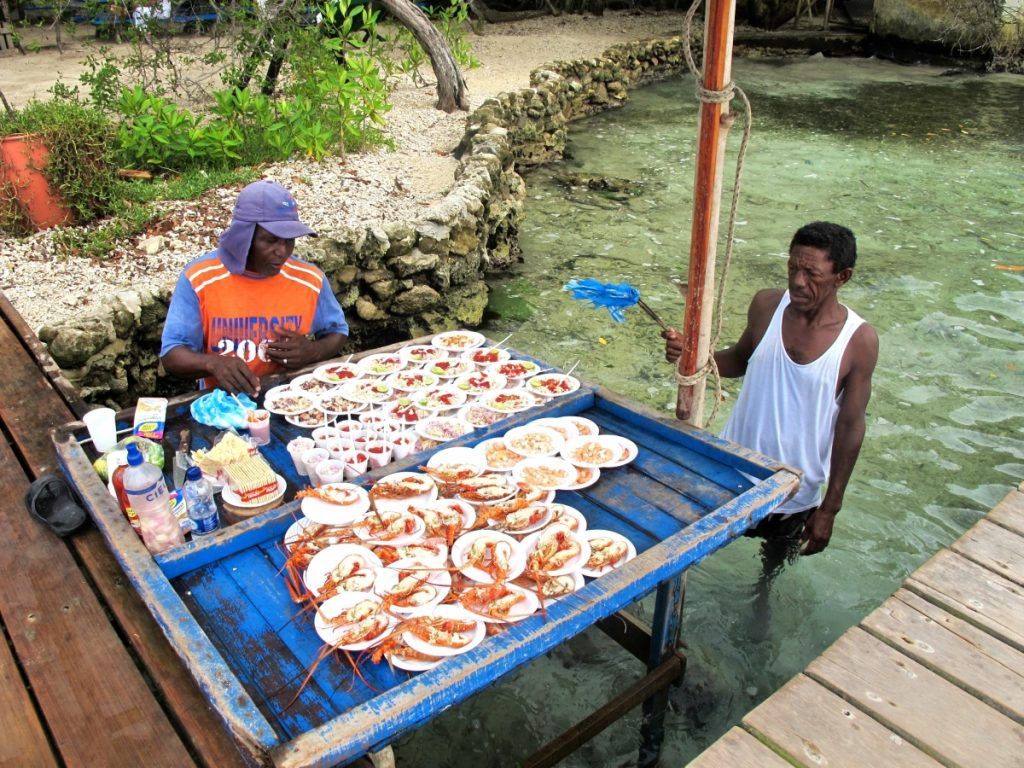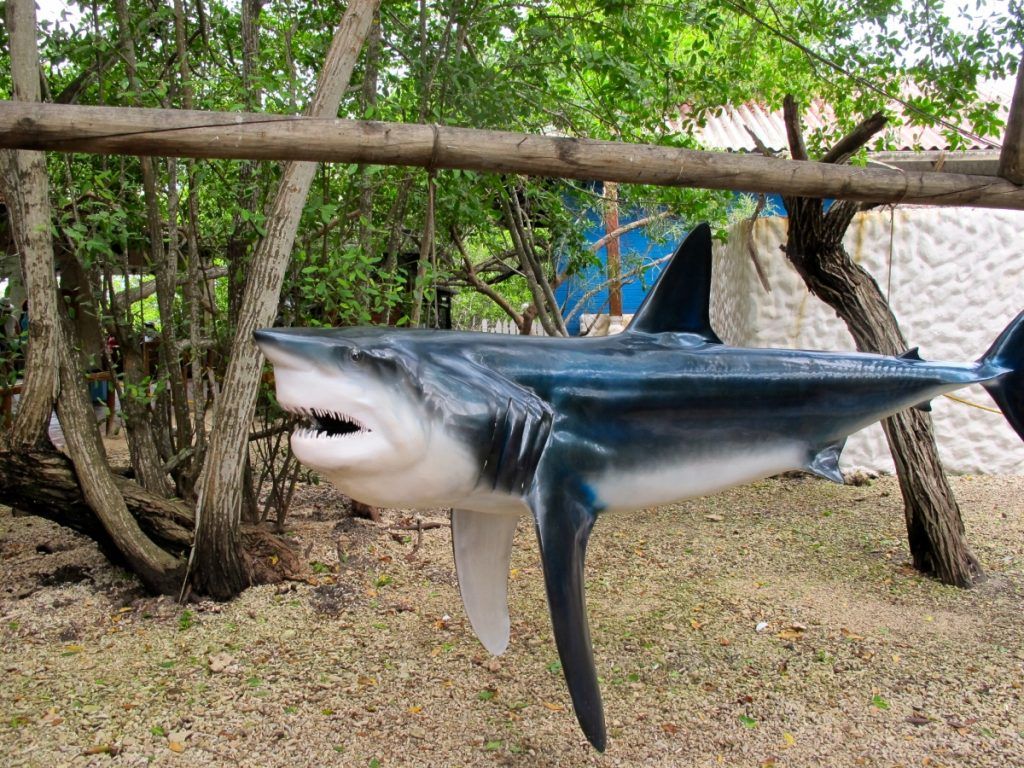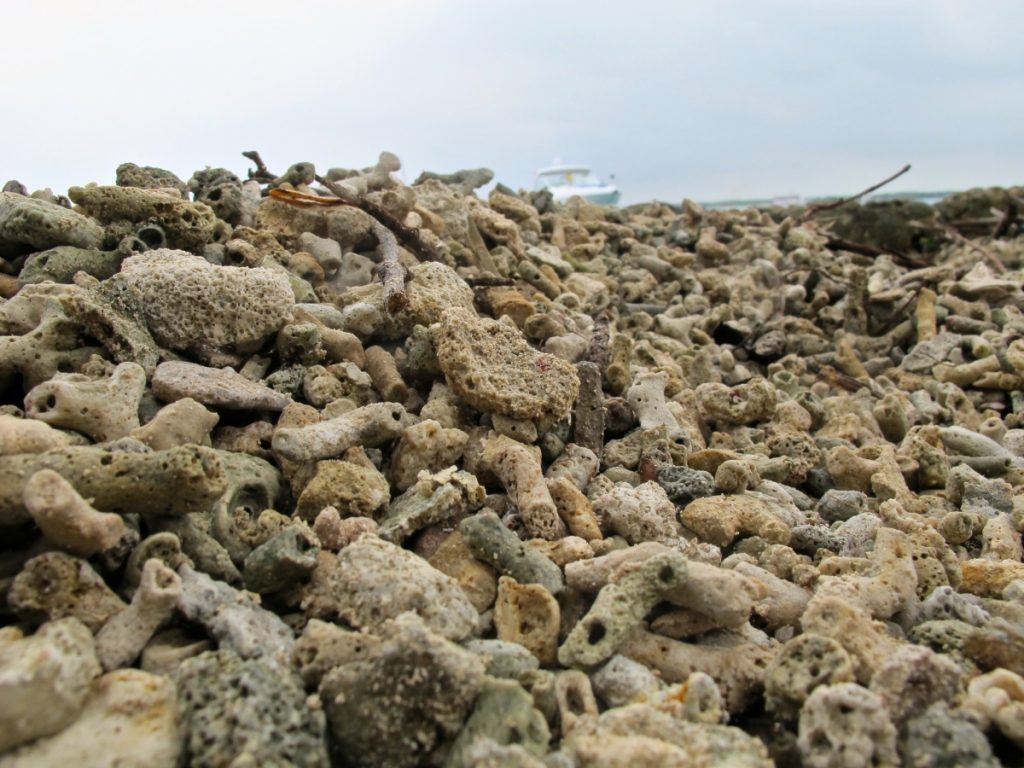 Once we arrived at Isla San Martin de Pajarales, we noticed there was an aquarium called Oceanario there.  Ugh.  I hate aquariums and other places that have animals in captivity.  Upon arriving, it was only our boat on the island.  Around ten minutes later, there were nearly 500 people wandering the small area.  It was a nightmare and I think this was the worst tourist trap and place I have ever been, aside from Verona's Romeo and Juliet sights.  My highlight of the place was getting ice cream.  Luckily, we only stayed here for an hour, which was an hour too long, but finally, we boarded our boat and were off to Playa Blanca.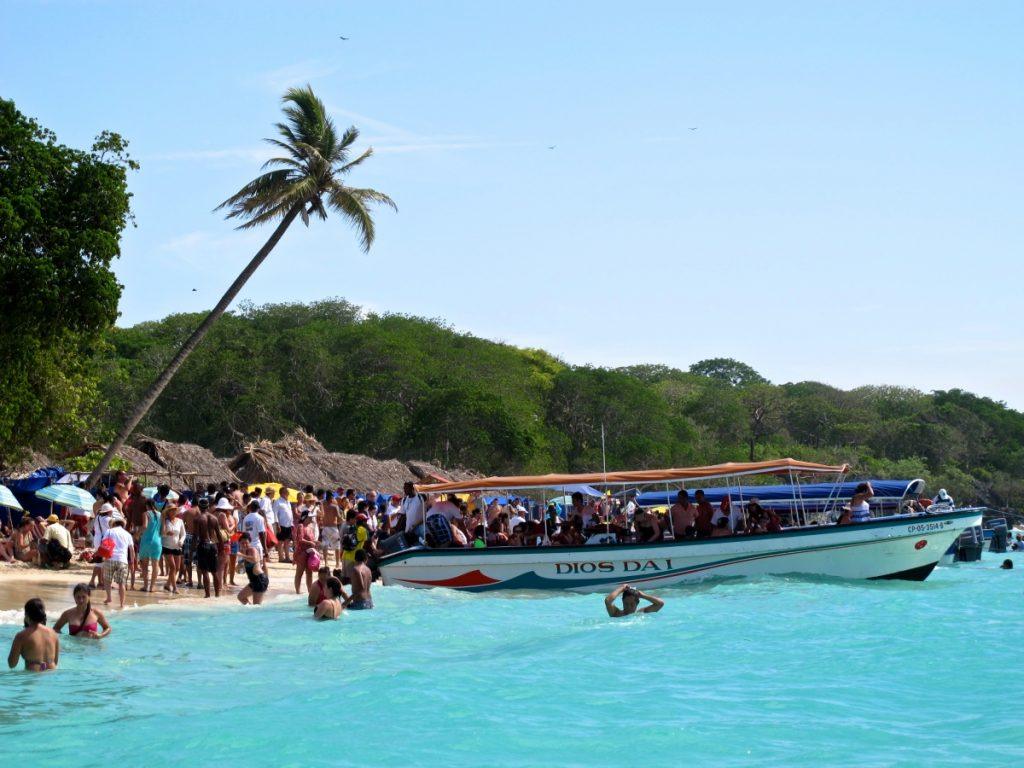 We reached Playa Blanca and I couldn't believe my eyes.  It was PACKED.  Like Virginia Beach packed.  And this beach wasn't nearly the size of Virginia Beach.  I hate crowded places, especially when I read that a place is chill and relaxing.  We had food included in the price we paid for the boat trip, so we ate lunch with a young American guy who was traveling with his mom.  The food wasn't so great and appeared to have been maybe sitting out for a while.  I waited for the food poisoning to come, but thankfully, it never did.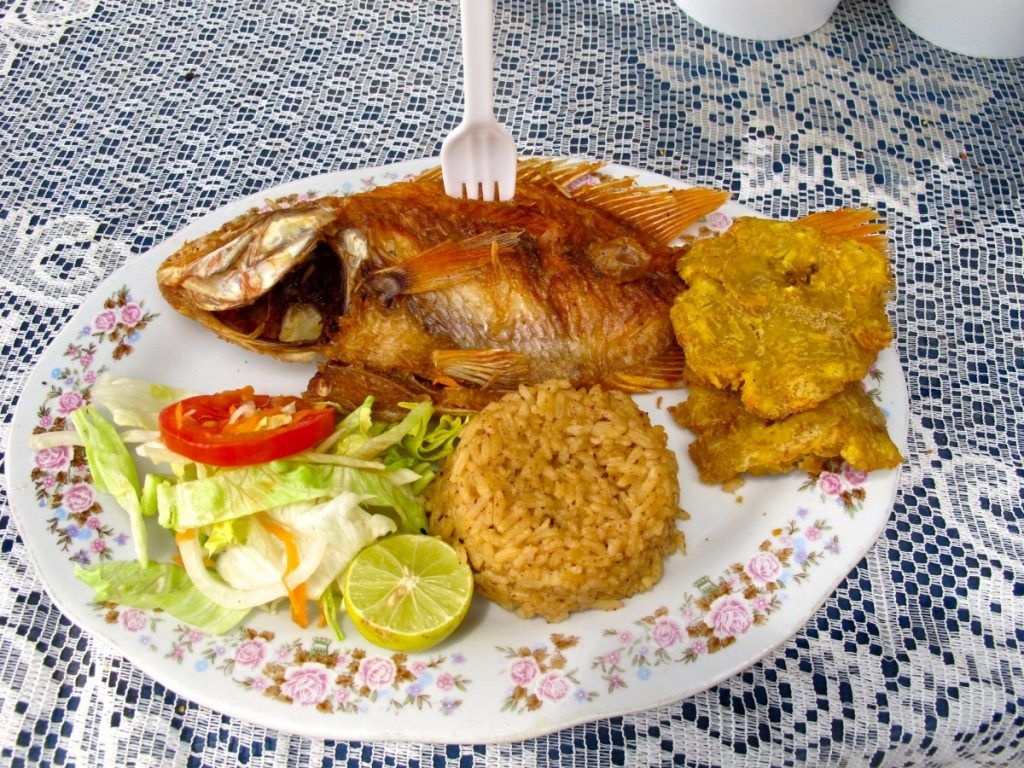 We had a few hours to kill around Playa Blanca, so we bought some beers and just sat on the beach people-watching.  We sat next to some highly-entertaining Colombians who made me laugh so hard that I was nearly in tears.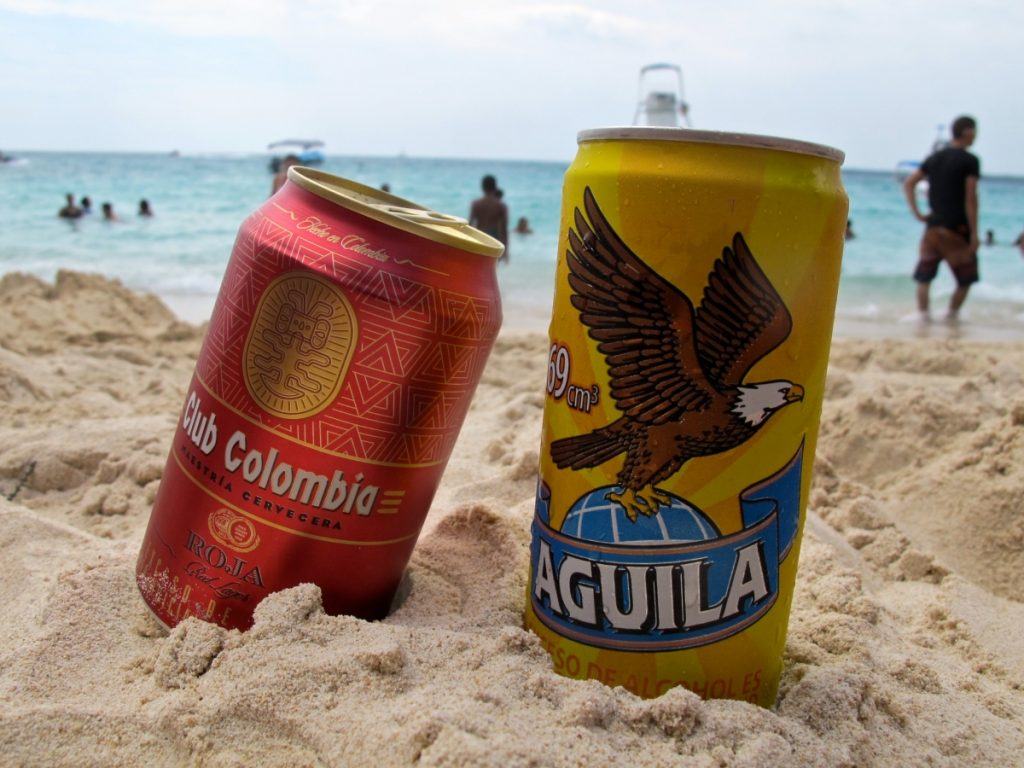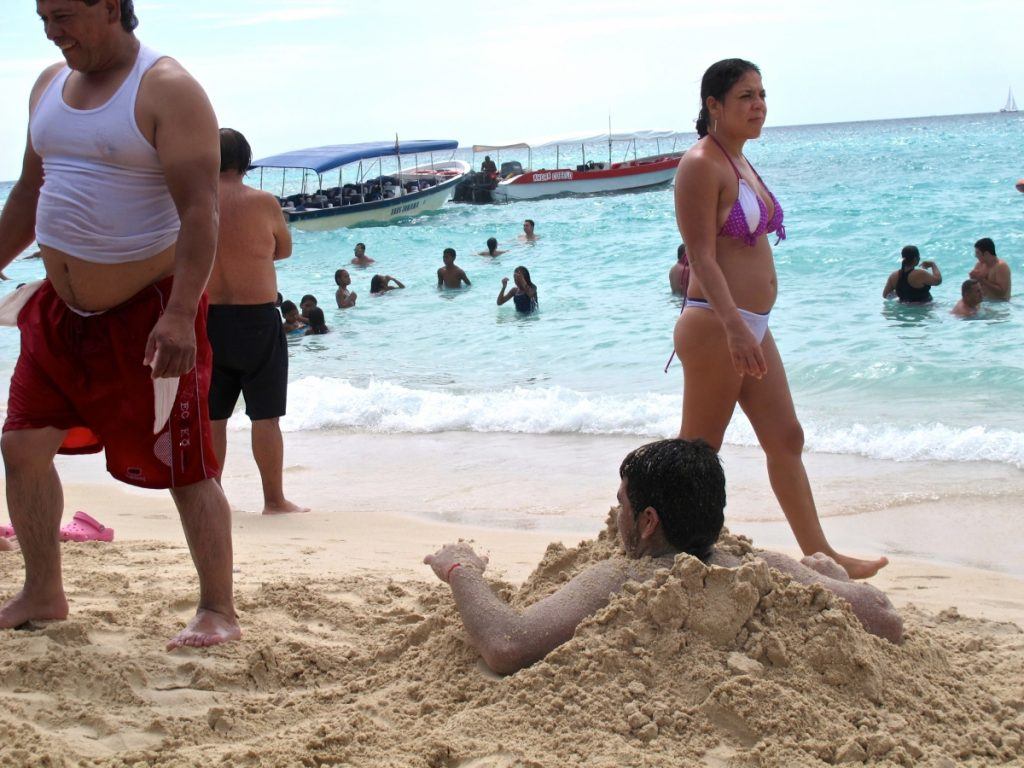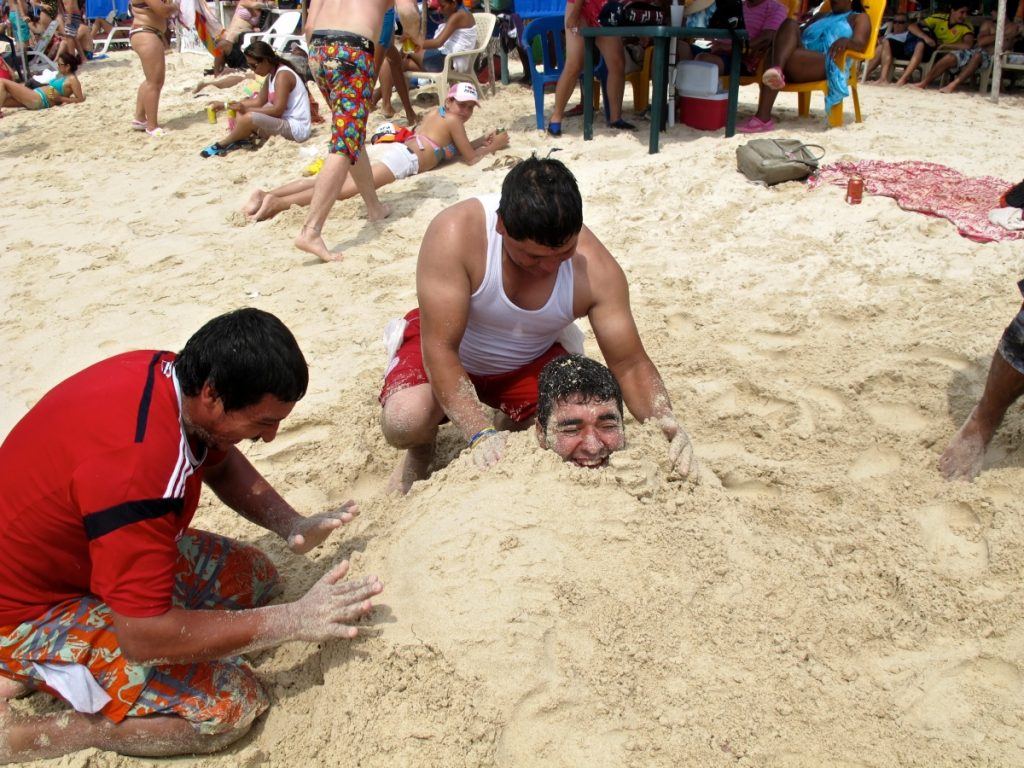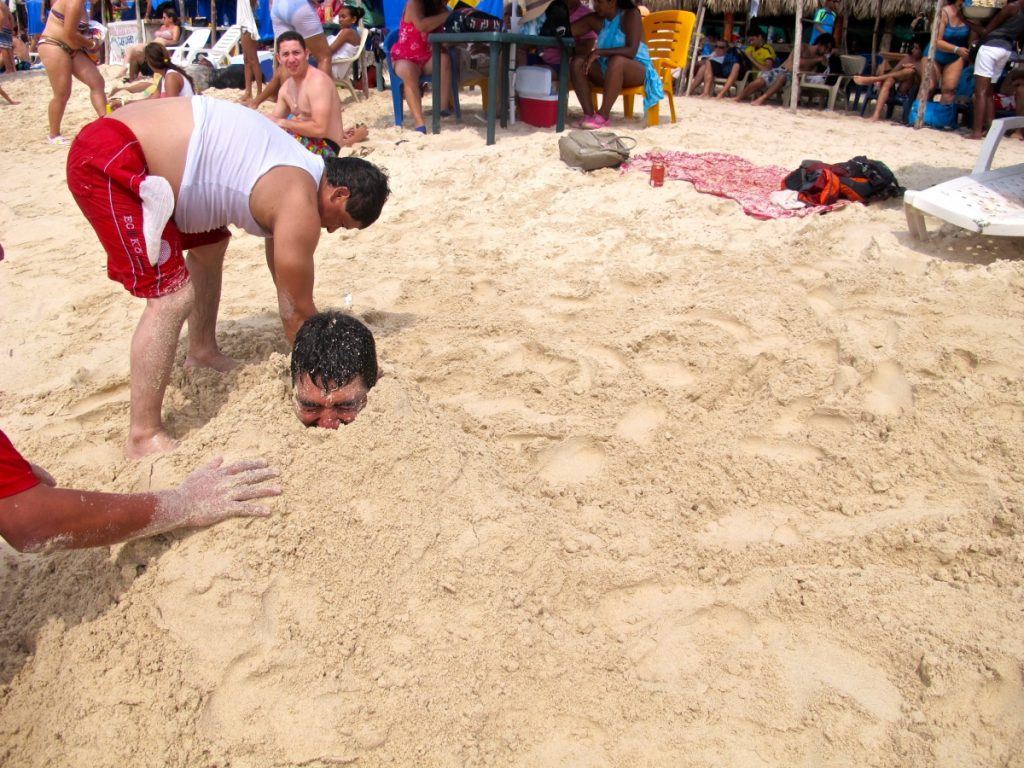 We also counted how many times someone came up to us and touched us on the shoulder asking if we wanted a massage.  Apparently, I looked stiff and this happened every five minutes.  If it wasn't my birthday, I probably would have gone ballistic.
The trip was extremely uneventful.  I hear Playa Blanca is incredible at night and early in the morning before the locals arrive (it was mainly locals when I was there).  I don't know if this is true, but I assume with a lot fewer people at the beach, it would have been stunning.  I am glad I took the boat trip, but unless I was going to step foot on Escobar's abandoned island alone, I am not sure I would make the trip again.
Once I got back to Cartagena, my new German friend and I split up and I decided to go to the one place I knew had a stellar view of the city, Hotel Movich.  I assume this is not a well-known fact as I got to the rooftop and was the only one up there.  I stayed up there until they closed.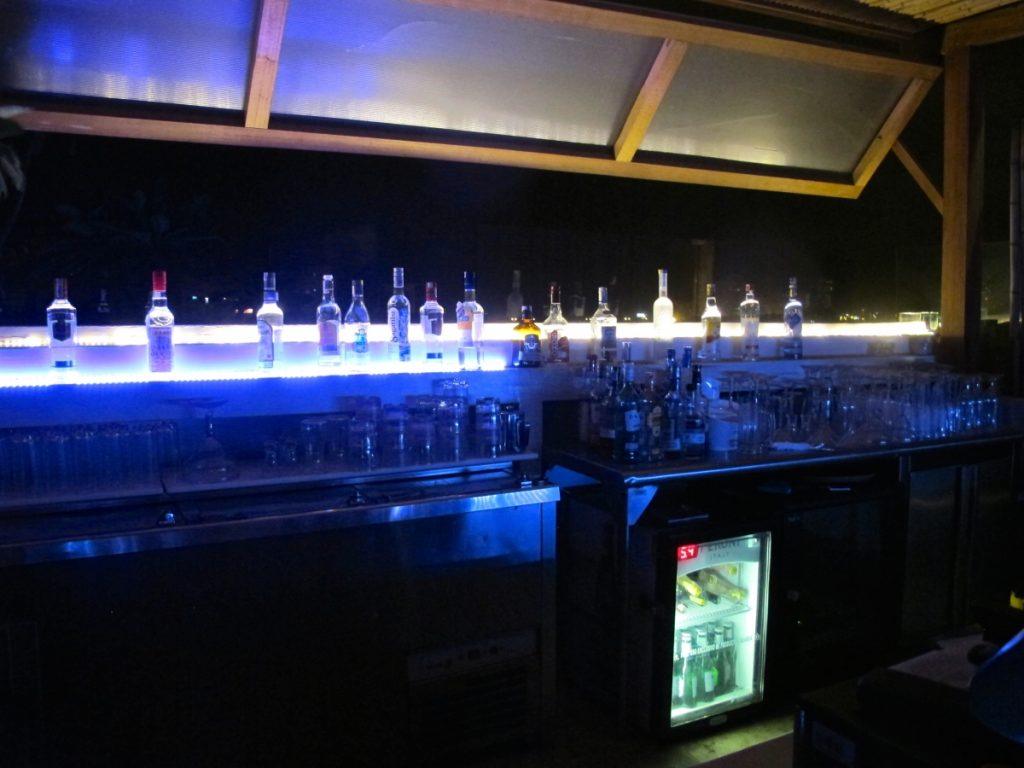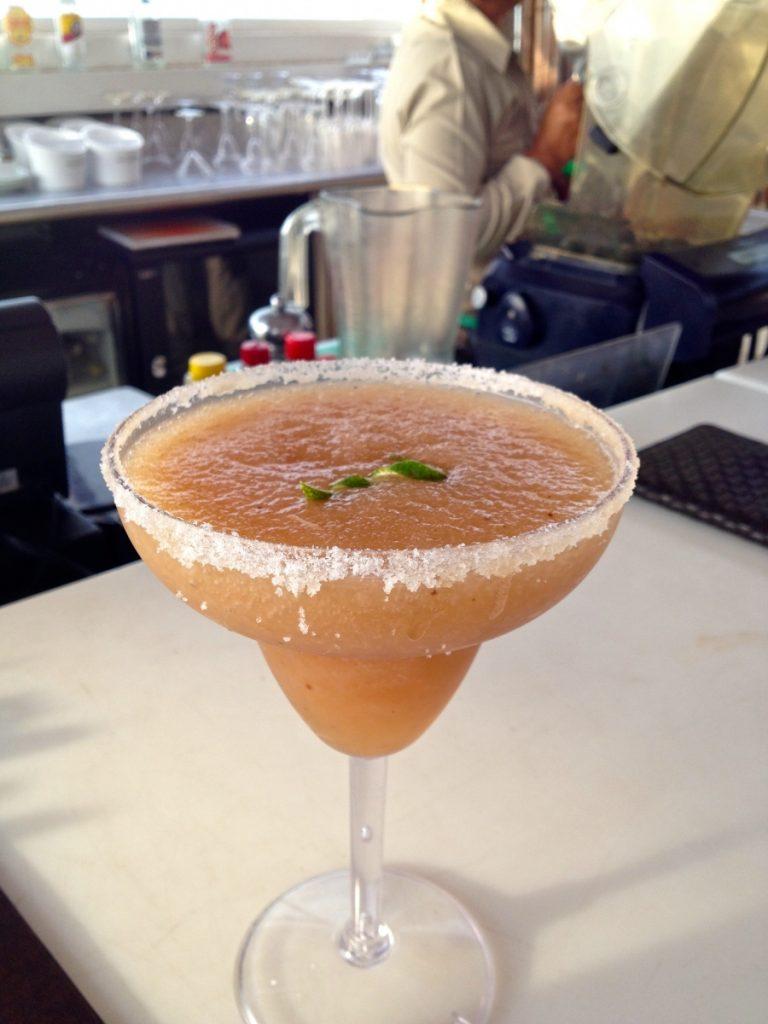 I drank tamarind margaritas and beer hung out with some Brazilians who were on vacation and using the rooftop pool for a champagne party.  I chatted with the bartenders and messaged friends back home on my phone.  But really, I just reveled in the beautiful and historic city that surrounded me.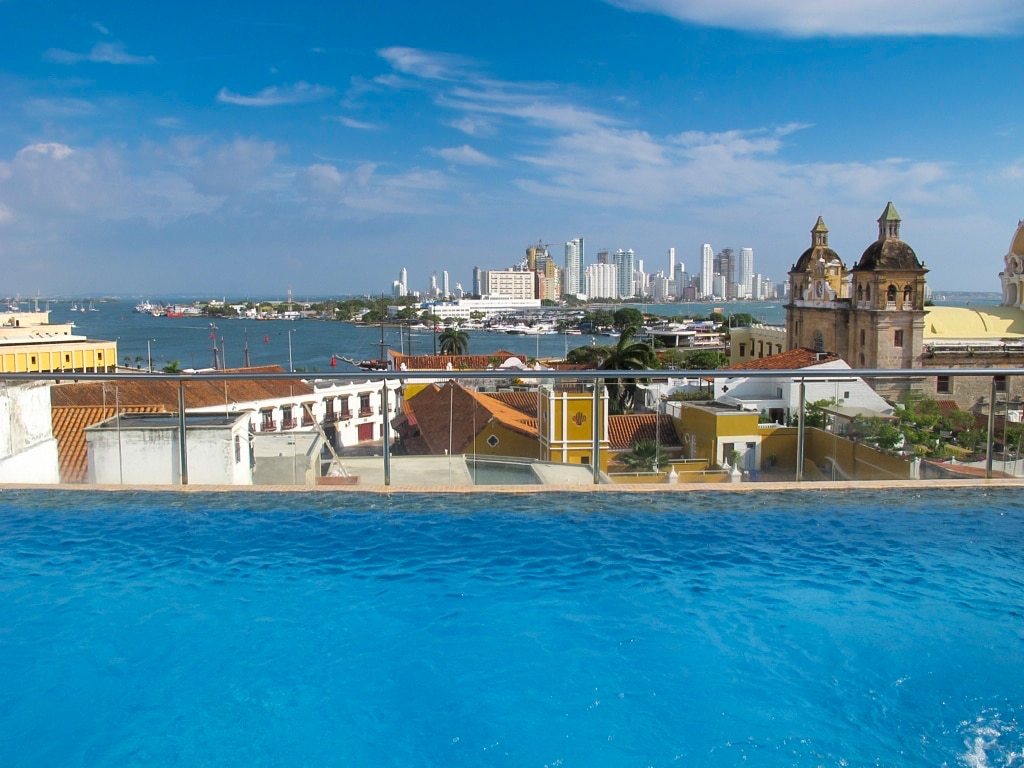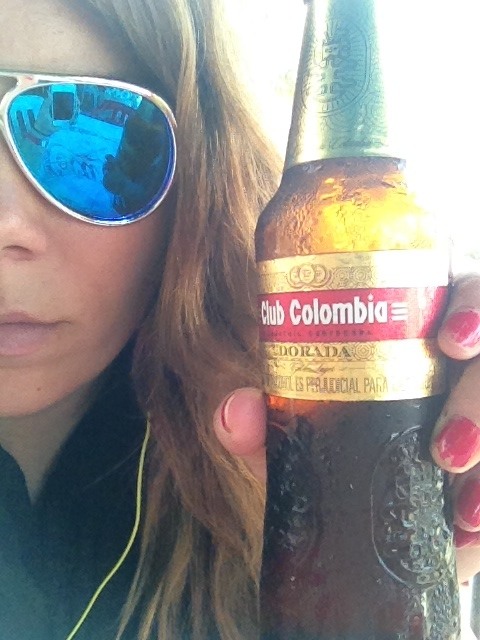 I had never wanted to go to South America.  I had never wanted to go to Colombia.  But here I was.  And on my birthday in what was probably the most hectic and pivotal year of my life to date.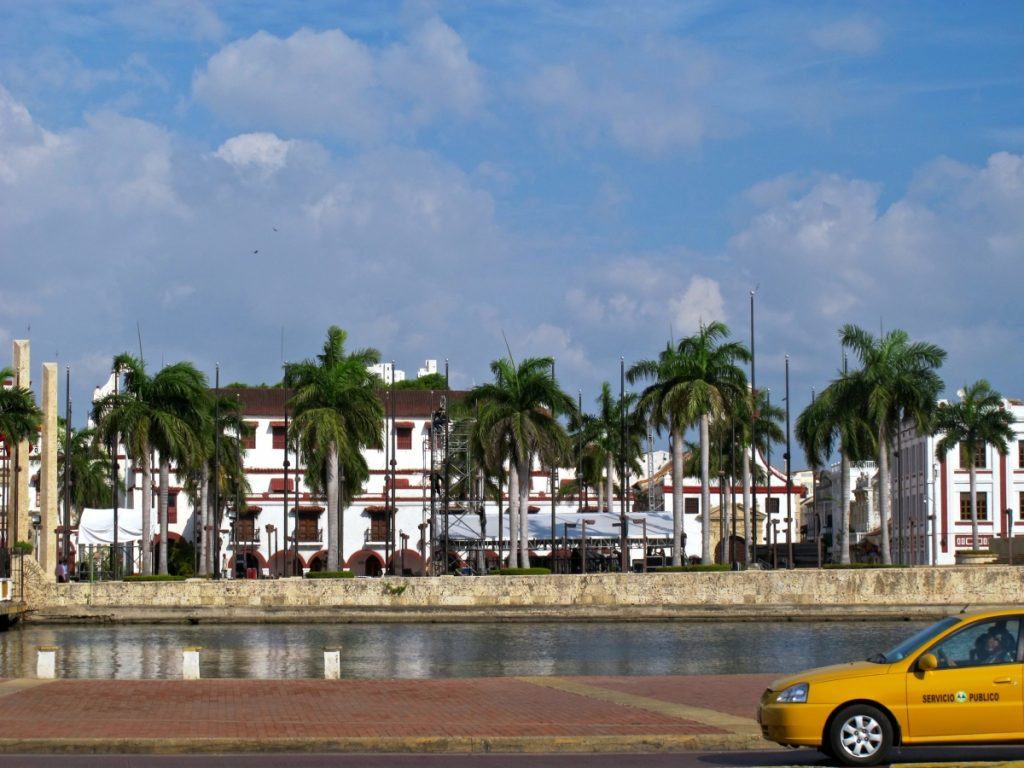 And for the first time this year, the biggest stress on my shoulders was the bar's relatively early closing time.  I couldn't complain.