College saps a great deal of energy from students, and school breaks can be significant for recouping. And what better way to regain your vibrance than to visit Europe.
When you've got that summer break or short winter vacation, you can spare a couple of weeks to travel around and gather experience.
So, why not delegate your essays, papers, and other assignments to a reliable do my paper service, hop on a flight, and head to Europe?
Well, the truth is that you might not know much about student-friendly European tourist destinations. Don't sweat it tho; the continent is as diverse as can be.
We have gathered the ten best countries to visit in Europe. If you're ready to book a flight or train ticket, check out this list to confirm where you'll go.
Prague, Czech Republic
Prague's goodness is relatively inexpensive, so it's perfect for students on a travel budget.
Switch your boring textbooks for the preserved beauty of Prague's Old Town Squares. Look through the Gothic architecture, walk through Prague Castle, and save time for a stop-over at Charles Bridge.
You can also enjoy the famed Trdelnik — a sweetened pastry of cylindrical dough covered in sugar — while paddling in boats on the Vltava River. You'll see stunning sights, make great company with Prague people and eat delicious meals.
Berlin, Germany
It's been three decades since the fall of the Berlin Wall, and the capital city rose to become a must-see in Germany. Strolling through the streets of Berlin gives you a deep sense of history in the museums, monuments, and ruins of the town.
Places like the Brandenburg Castle, Jews of Europe, Topography of Terror, and the Checkpoint Charlie Museum will leave you awed.
Berlin is a great place to have a memorable holiday, especially if you're into group travels. Students will love the liberal policy on drinking alcohol in public and access to colorful nightclubs.
Let's all agree that Berlin is a beautiful choice for art enthusiasts, lovers of good food and music.
London, England
You've probably envisioned yourself walking through the streets of London, and now is the time to make it a reality. This city is brimming with ancient landmarks, art and culture, and chilly weather.
Visit the world-class British and National History museums for free while learning all about England's history. Don't forget to tick off popular sites like walking over the south banks of Thames, Oxford Street, Wembley Stadium, and Buckingham Palace.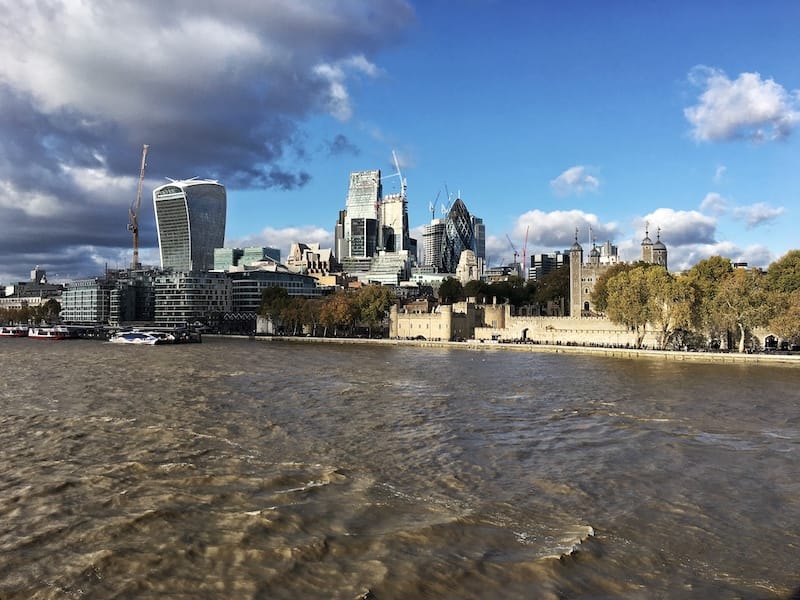 Mark the end of your visit with a great dinner Sunday roast at a local pub with friends. You can also cap the night off with a few pints or soft drinks, depending on your preference.
Note that London hotels can be pricey, so be sure to make your bookings in advance.
Krakow, Poland
Krakow, Poland's former capital city, offers you the perfect homely welcome. Here in the city, you'll get delicious food, cheap accommodation, and friendly people who speak English.
Krakow played a central role in the formation of modern Europe, albeit mostly full of unfortunate events.
If you are interested in the harsh realities of life, the Auschwitz concentration camp is a challenging choice for tourists.
If you are looking for something more light-hearted, Krakow has beautiful parks, bars, and sights to see.
Athens, Greece
Whenever you hear Athens, you think of ancient Greek history. But there's more because Athens is a great mix of charming food, white-washed homes, and laid-back lifestyles.
Historical sites are a great place to start, especially if you're intrigued by the Acropolis, where most of the ruins lay till today.
You can also take trips to the mind-blowing Greek islands, architectural museums and take cute pictures. And who knows, the Greek gods might smile on you.
History college students would fancy a quick trip to Athens because it's an enriching experience.
Barcelona, Spain
Barcelona is a remarkable sight for student travelers. Renowned for its flawless architecture and famous football club, this city is another intriguing sight in Europe.
You can take a walk through the cobblestone lanes of the Gothic Quarter while trying out the tapas and sangria. Don't forget to observe the Sagrada Familia, Gaudi's art, and the entire Barcelona from above the Montjuic Cable Car.
Enjoy the beautiful scenery, gorgeous food, and exquisite art before you head back to college, all for a small sum.
Paris, France
This city is the perfect location for romantics and just anyone who loves love. Paris might be one of France's most expensive cities, and museum entry fees might be pretty high, but there's a way for students to spend less and enjoy the city!
Go down to the park around the Eiffel Tower for a picnic with friends as you watch the city bustle just beneath you.
Savor delicious pastries, colorful macarons, and memorable scrolls through the Seine past the city. Don't forget to sample the beautiful streets, unique French cuisine, and grand boulevards.
Florence, Italy
While everyone troops to Rome, why not head out to Italy's other vibrant city?
Florence is bursting with top-notch museums, impressive architecture, and fantastic cuisine. You can get lost in the beauty that this city brings and make your holiday memorable.
You can also climb to the top of the Duomo, observe the city from the Ponte Vecchio, and admire Michelangelo's David at the Galleria del' Academia.
Let's call this a giant ball of awesomeness in one trip!
After a long day of sightseeing, you can head to the Mercato Centrale Firenze to enjoy the pizzas and other Italian delicacies!
Amsterdam, Netherlands
Amsterdam is a small city that you can tour one day and is a popular stop for young people visiting Europe. Surrounded by stunning buildings, canals, and bridges, this city has all it takes to give you a once-in-a-lifetime experience.
Spend the day looking through the Van Gogh and Dutch Resistance museums and also having park picnics. Unwind from school stress with Amsterdam's bubbling nightlife.
You can add an adventurous spin to your trip by visiting the Red Light Districts.
Budapest, Hungary
Budapest offers an amalgam of monuments, museums, and religious places. Disappear into a fairytale in the Fisherman's Bastion. Explore the underground caves in the Buda hills, underground railways, and Szechenyl thermal baths.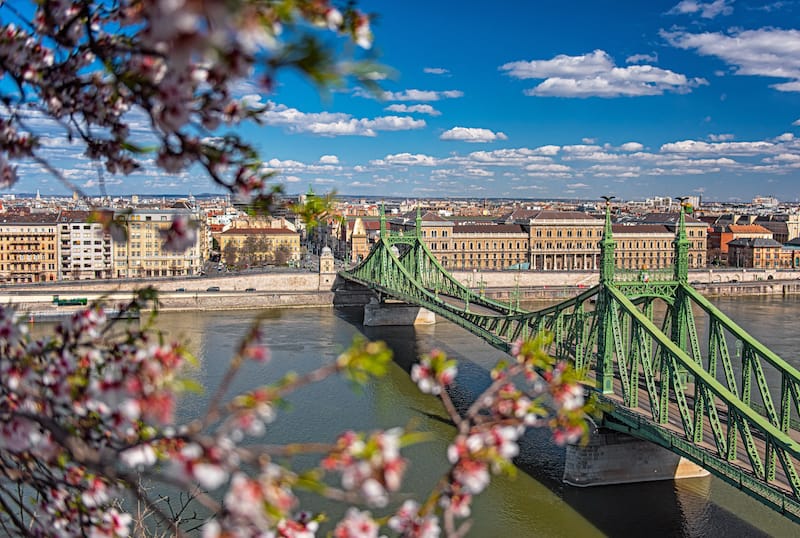 Famous for its ruin pubs, this city has the best craft beer scenes in Europe. You can also place bookings to attend the Sziget music festival, performed on the island in the Danube.
Conclusion
Europe is a great place to experience rich cultures, try great food, and become one with history. The continent has everything, from stoic, old cities to modern bustling megalopolises.
Visit any of these ten best cities highlighted above and gift yourself a lifetime opportunity. The world has so much to offer; why not explore?